It's already been a full month of posting daily looks on the Style Journal! I've been enjoying it so much and thought it would be fun to share a quick recap. There are already 32 style prompts published and 18 different style categories to sort all the outfits by and I'm really excited about how this section of the site has been developing and performing.
Huge thanks to everyone who has visited the journal and sent me a note to express that they're enjoying these daily updates, I can't tell you how happy that makes me!
This recap post will be covering:
A few of my favourite looks
The themes I've noticed
The items readers are loving
ALSO, if you've got a minute, I'd love to get your feedback on a couple of things so please weigh in at the end of the post!
---
A FEW OF MY FAVOURITE LOOKS
There weren't any outfits that I wouldn't want to wear again, but these ones felt particularly enjoyable and true to my personal style these days, which is leaning more and more minimal.
LOOK 1 | LOOK 2 | LOOK 3 | LOOK 4 | LOOK 5 | LOOK 6
---
THEMES I'VE NOTICED & STYLING TRICKS ANYONE CAN TRY OUT
---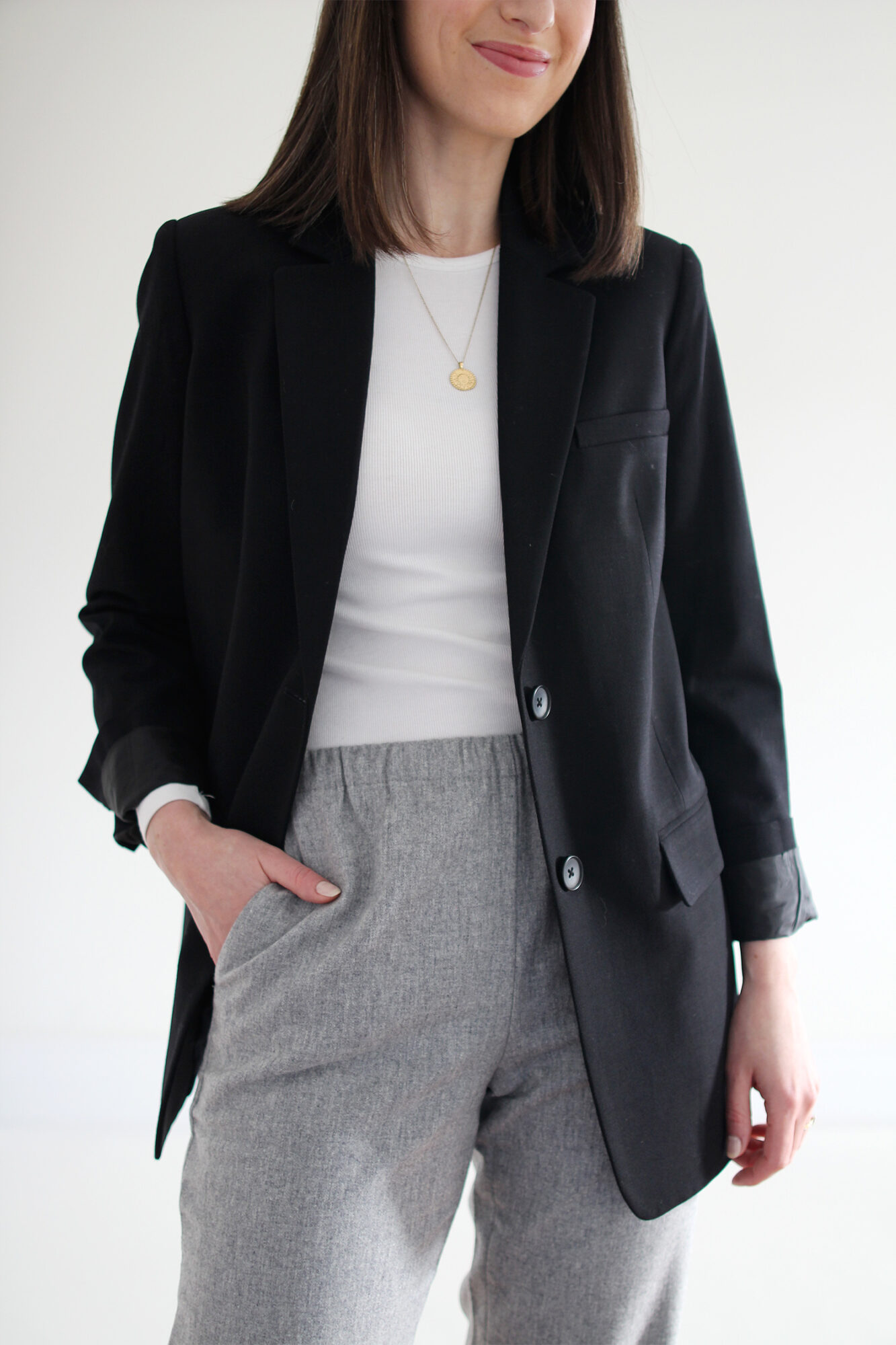 THE THREE COLOUR PALETTE
I love this trick for creating looks that feel sophisticated. I also think that by keeping your palette minimal, you can combine different styles more easily.
---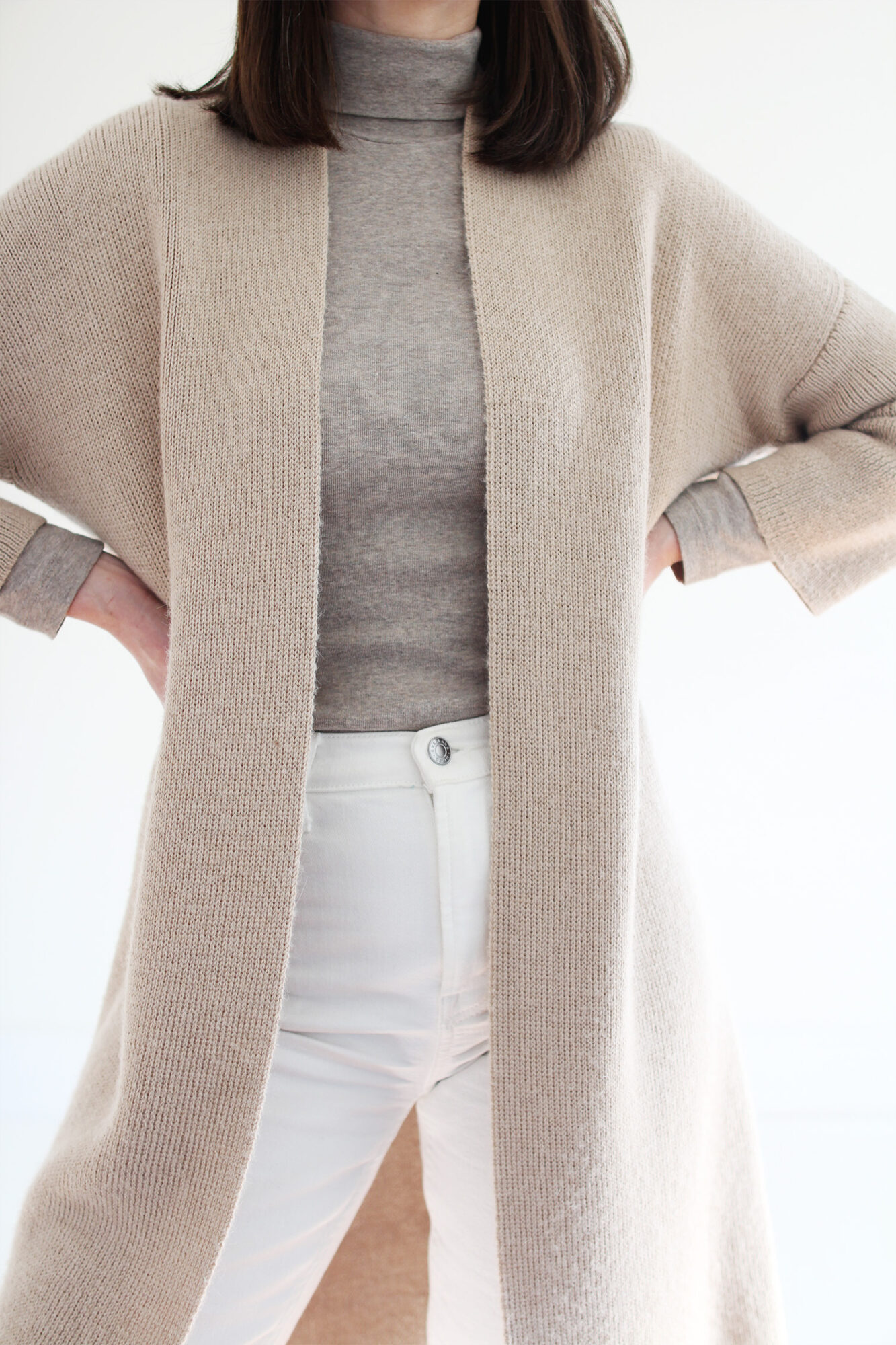 SOFT TONES IN WARM LAYERS
I love black and rich browns but when I'm craving spring, light colours like flax, taupe and ivory are what I reach for to add some lightness to my looks.
---
REPEATING BASES
Winter always takes a toll on my styling motivation and I'm embracing it. I've been repeating outfits and swapping a couple of items to create an entirely new look.
SHOP ALL THESE LOOKS ON THE STYLE JOURNAL
---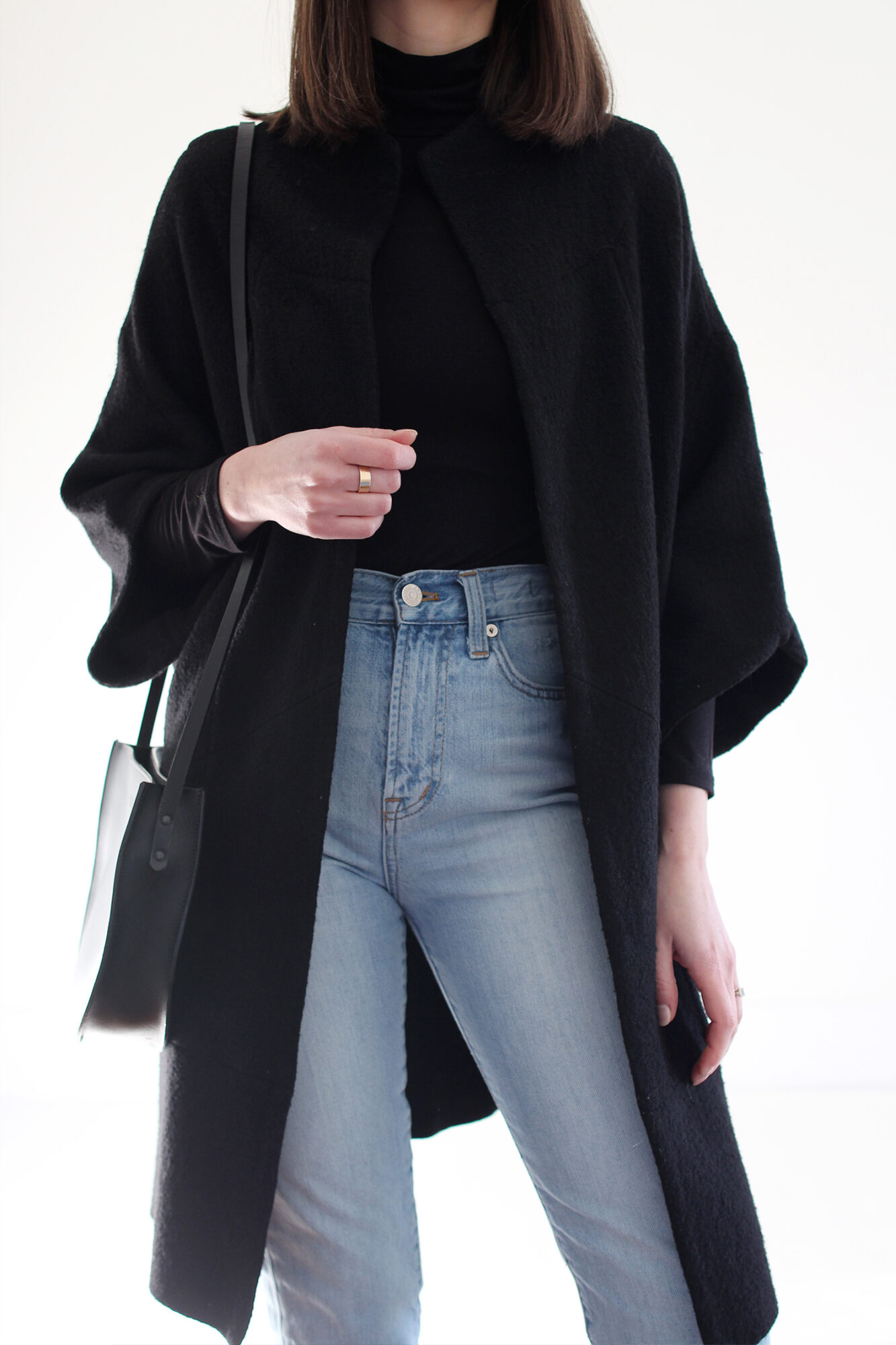 LIGHT DENIM
Another way I let spring style filter into my winter wardrobe is through light wash and off white denim. When paired with blacks, camels, greys and other wintery tones, light denim adds a bit of easy-going freshness to balance the severity of winter dressing.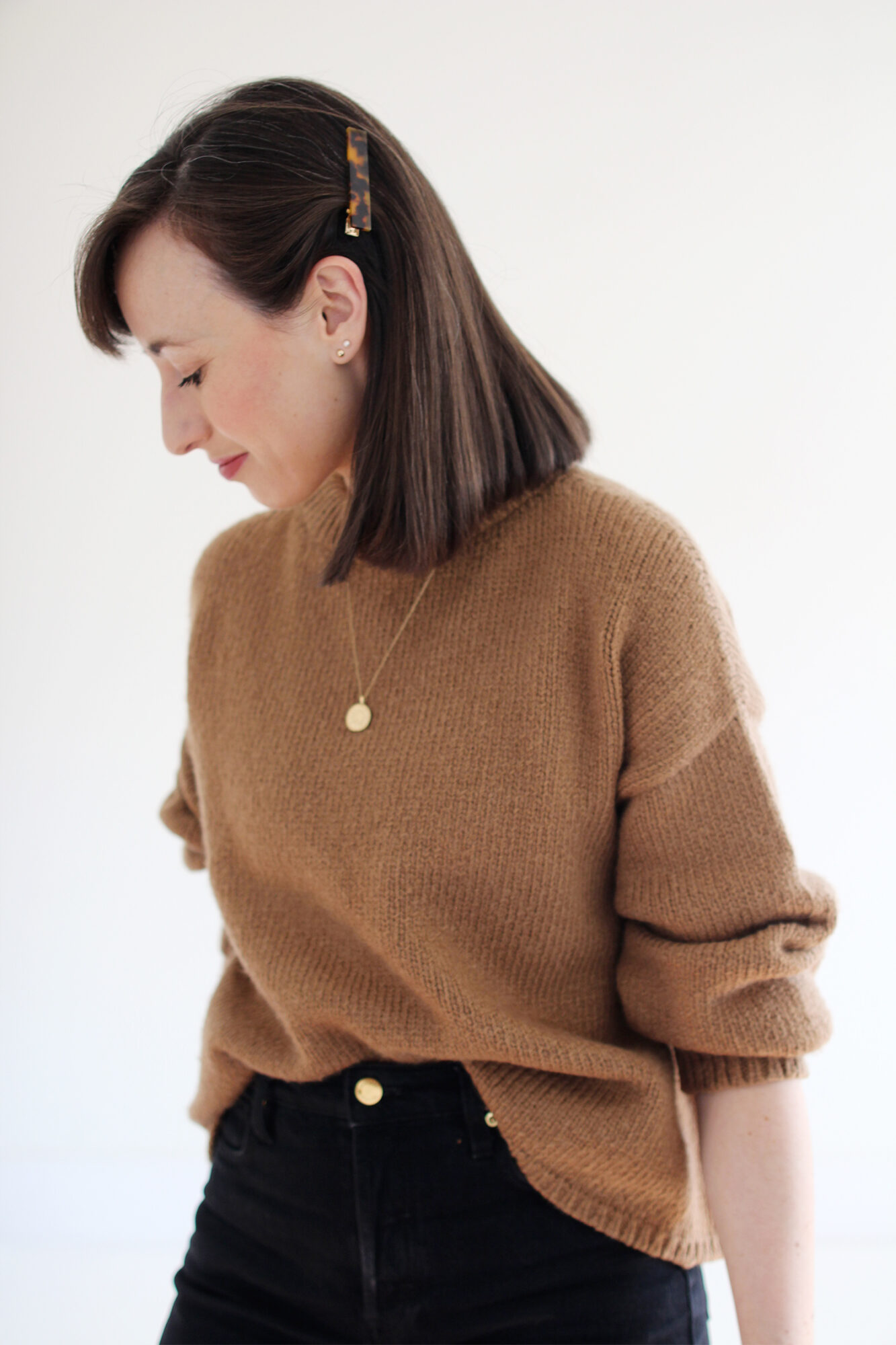 COMFORT WITH A PINCH OF POLISH
Small touches make all the difference when you want to elevate a work from home outfit. Just a front tuck here, a pushed up sleeve there or a single accessory can change the whole vibe.
---
READERS ARE LOVING
These are the 10 most shopped items from the Style Journal this month. As luck would have it, they'd make for a really great 10 pieces capsule! I always find it so interesting to see what readers are gravitating towards and it helps me make sure my style content is resonating with you.
---


---
---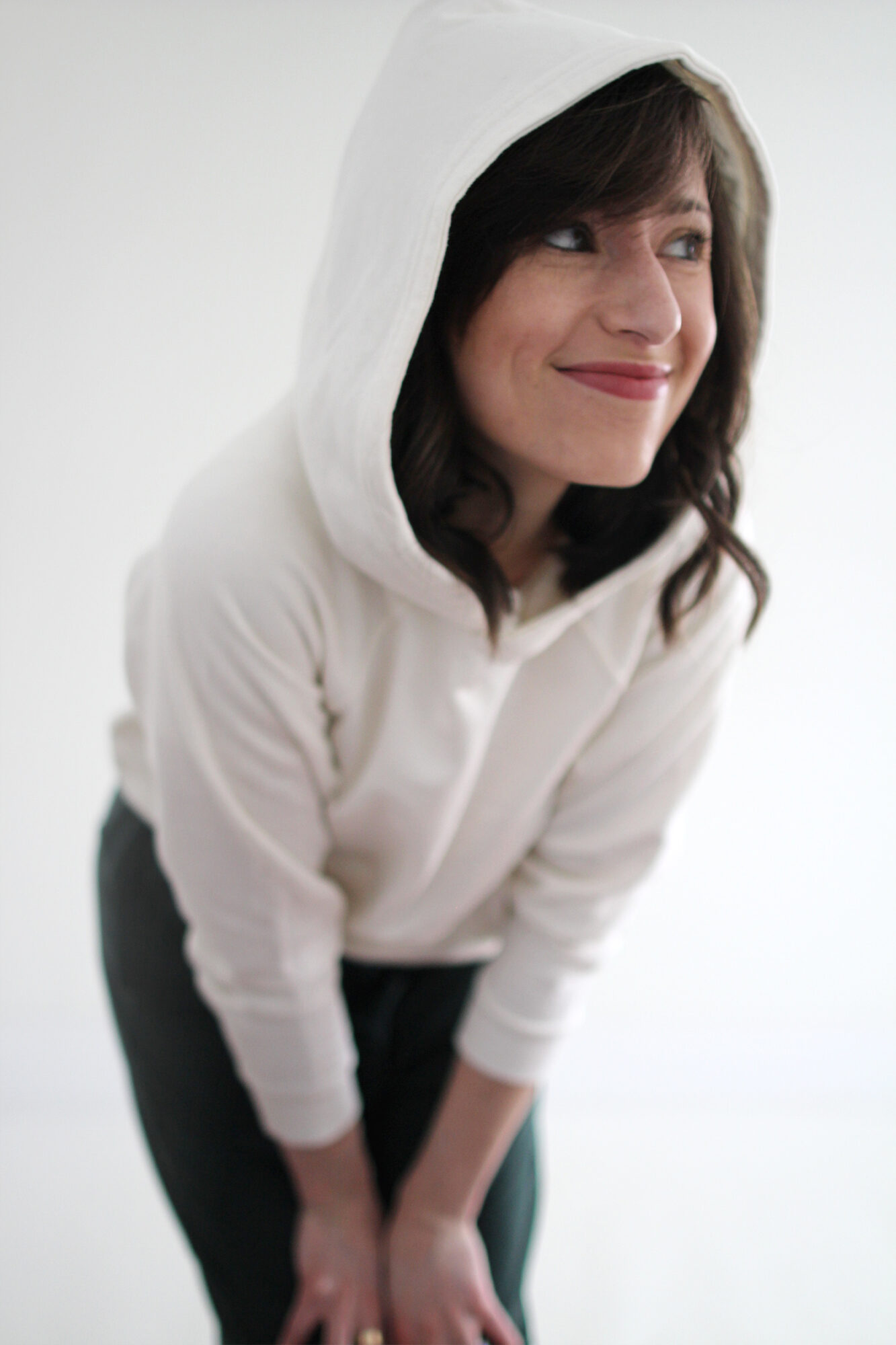 ---
AND FINALLY,
A FEW QUESTIONS FOR YOU!
I've had lots of great feedback from folks about the Style Journal and I want to make sure the space is serving those who enjoy it as best it can. Here are a couple of questions I have for you as I plan my next batch of looks for March.
1 | Are you interested in seeing more loungewear style inspiration or more casual but put together outfits?
2 | Are you ready for some spring style ideas or are you looking for ways to keep yourself inspired for the last month of winter?
3 | Would you be interested in receiving a daily notification about the Style Journal?
I've been looking into a simple SMS service that would allow me to send a link via text to style journal prompts each morning. Then you do have to come to the blog for a style prompt, it gets delivered right to you! Of course, you could unsubscribe anytime.
4 | Any other thoughts or feedback you'd care to share?
I'm all ears and so appreciate you taking the time to let me know if there's anything you'd like to see from the Style Journal!
---
THANKS SO MUCH FOR READING. I HOPE THIS RECAP HELPS YOU IDENTIFY THEMES IN YOUR OWN STYLE OR INSPIRES SOME NEW IDEAS!