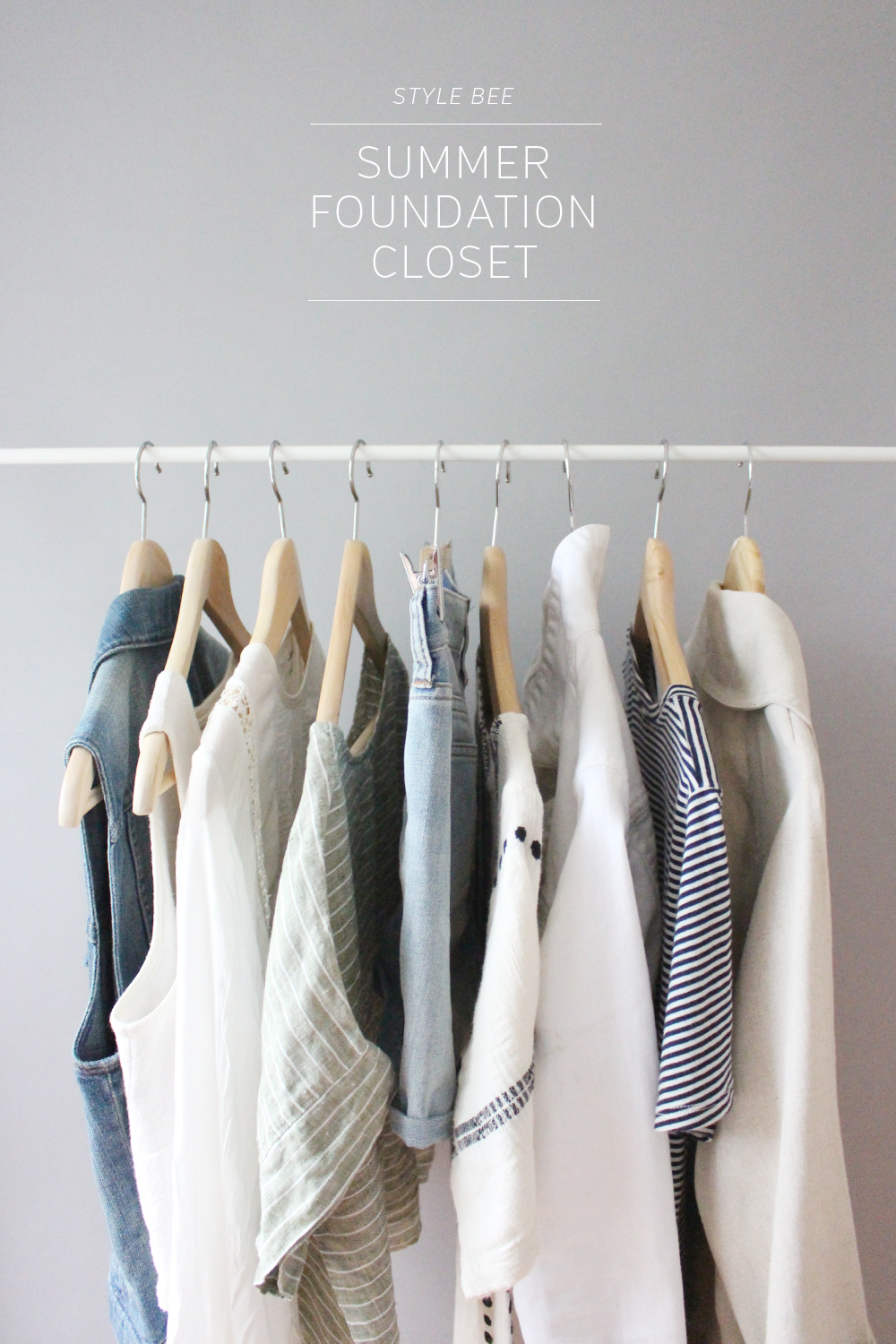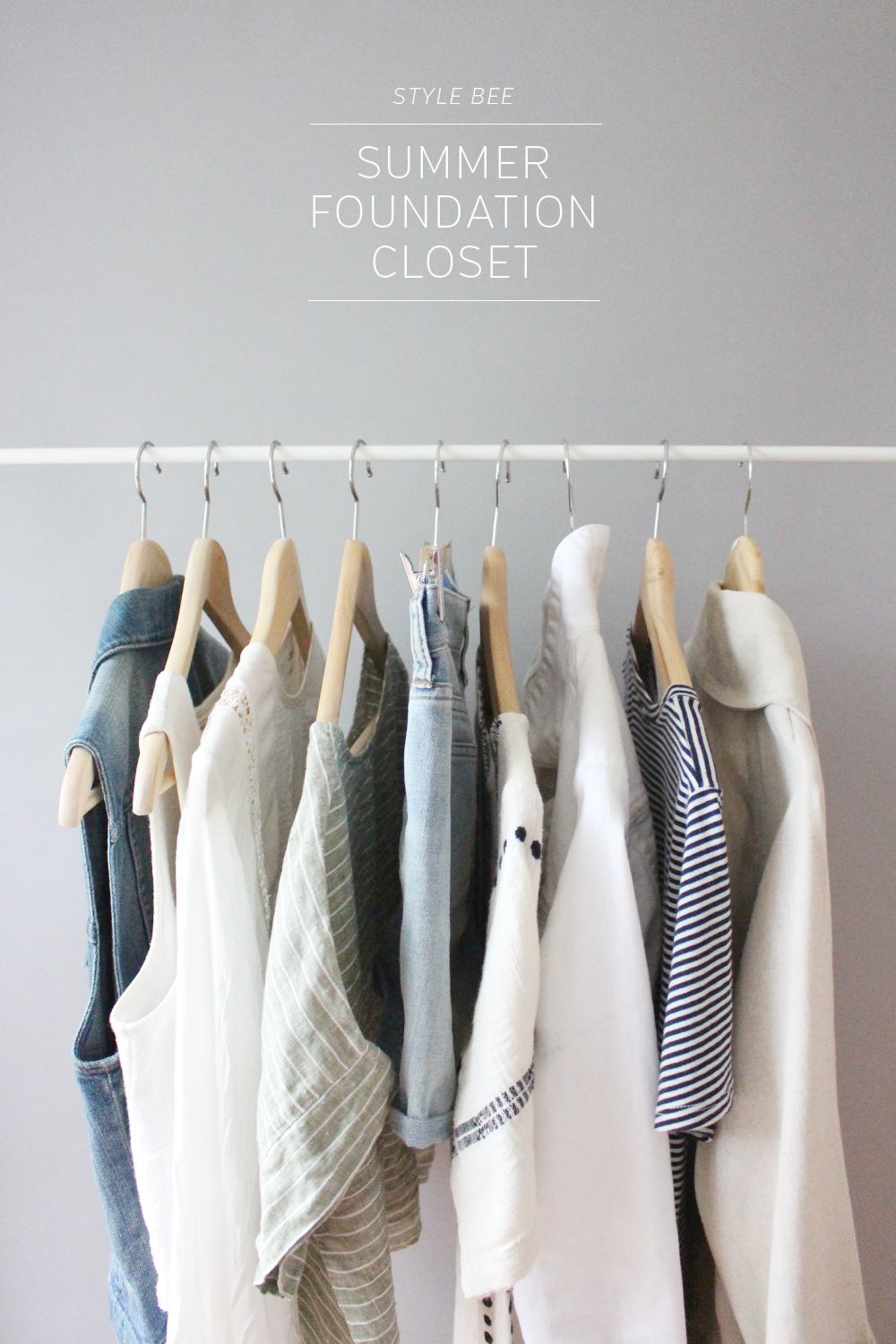 First and foremost let me wish a very HAPPY CANADA DAY to all of you tuning in from our home and native land! I'm so proud to be from such an incredible country and feel truly thankful to call Canada my home. July 1st always feels like the true start to summer for me. Everything is green, the days are super long and we're usually headed to a cottage or, like this year, a camping trip in the amazing Algonquin park. So what better time than now to launch my Summer Foundation Closet?
If you've been following Style Bee this year you'll know about my 2015 Closet Mission and how I've been working hard to understand my Style Story, to better Define my personal style and create a closet that helps me put my best self forward. It's been a considerable undertaking but now it's really paying off! I hope my posts and workbooks have helped a few of you on your own wardrobe contentment journey too.
The idea of Capsule Closets has been creating a ton of buzz this year. Blogs like Into Mind and Un-Fancy have made great cases for shopping intentionally and making more conscious decisions as consumers and I LOVE it! I even took a stab at a mini capsule closet with my 10 x 10 Challenge this spring. But as much as I'm into the concept, living out of a capsule closet doesn't totally jive with me. I explained more about why that is here but basically it comes down to wanting more freedom and room to have fun with fashion, while being careful not to get carried away. So I decided to create a Summer Foundation Closet of 20 staple pieces that would serve as my style backbone for the summer. These are items that I can mix and match with each other and add onto as the season goes. They're what I feel best fits my core personal style and items I can see wearing for years to come, not just weeks or months.
Now let's talk a bit more about this so called 'Foundation Closet' shall we?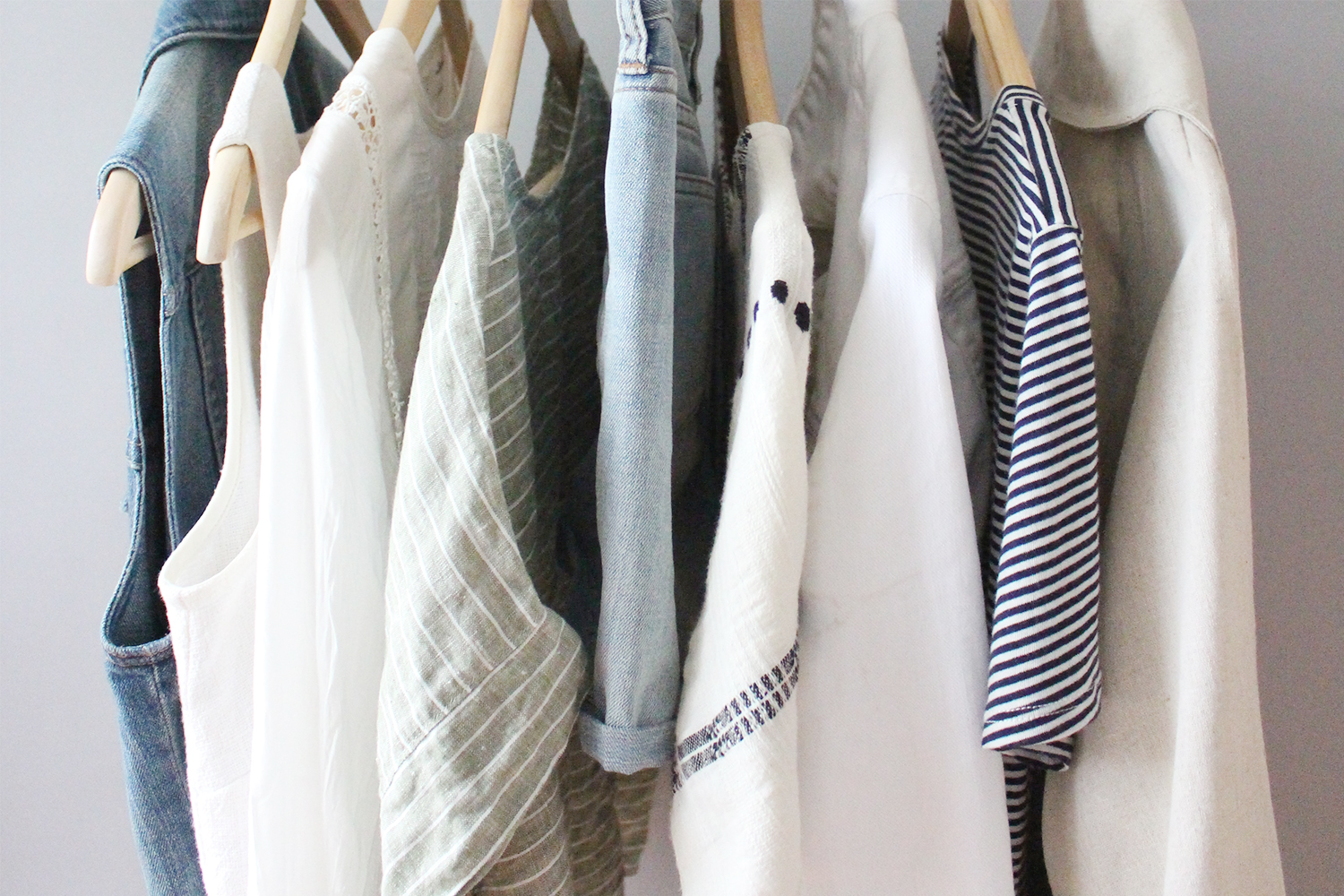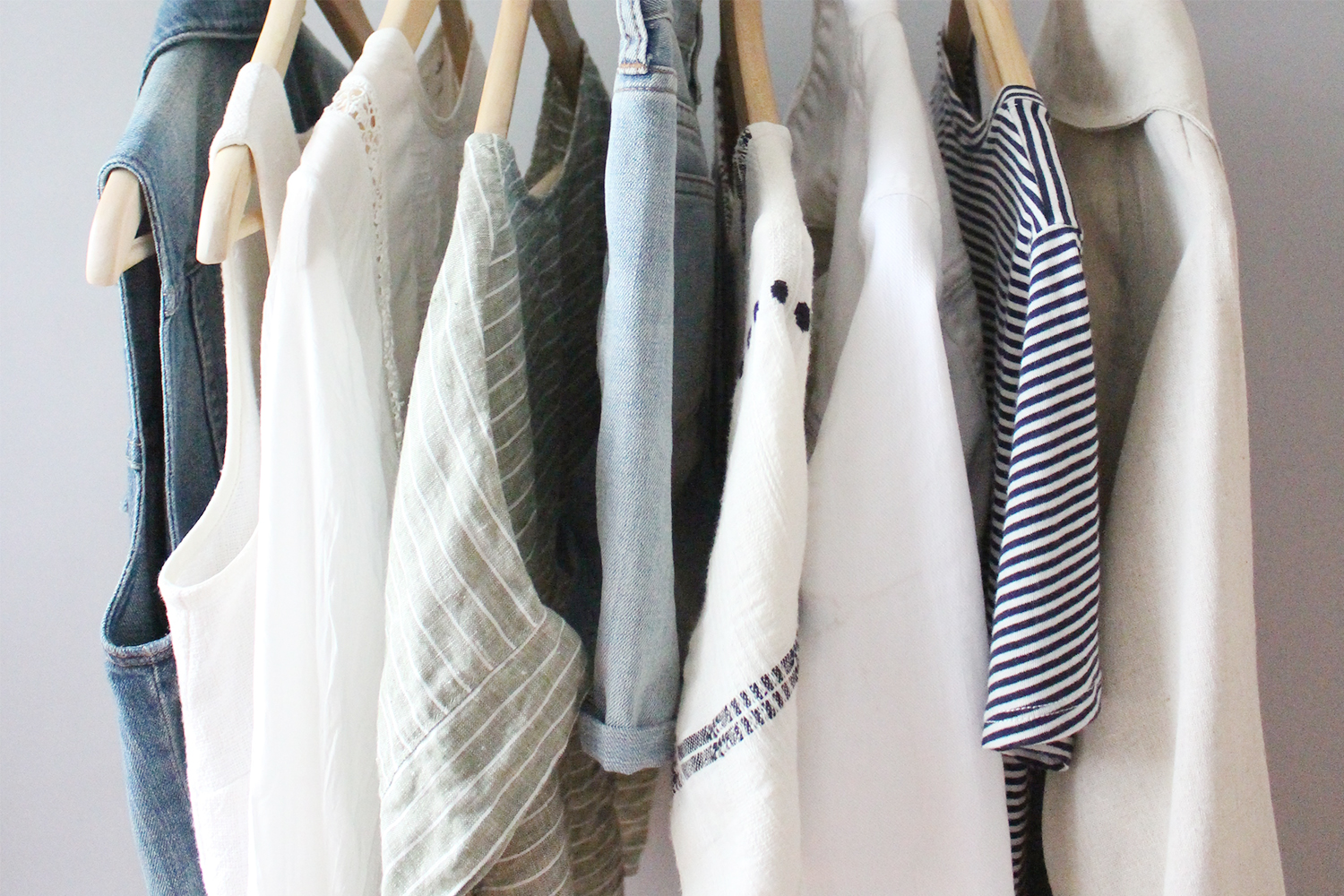 SUMMER FOUNDATION CLOSET
It's finally here! I know I've hinted, mentioned and teased about it for ages now but at long last I'm ready to reveal the 20 core pieces that will make up my summer closet. Similar to my spring mini capsule I'll be using these 20 items to create 20 different looks, which I'll share here on the blog. My goal for this exercise is to reveal how much versatility can come from a small selection of clothing. It's easy to think you need a whole new wardrobe when you feel like you have nothing to wear. But if you just isolate your most favourite items you may suddenly have a lot more options and freedom! Then when you're ready to add something new you know what it needs to work with.
My foundation closet breaks down like this:
5 TOPS
3 JACKETS
6 BOTTOMS
2 DRESSES
4 SHOES
I went for super wearable and highly versatile items to maximize my options. I didn't include accessories like hats, jewelry or bags in my count of 20 items but I'll be adding those post by post to round out each look.
Some of these items are new but many have been in my closet for several seasons and have become my everyday essentials. I kept the colour palette lean and fresh for summer but didn't shy away from black. As you may have already gathered, I'm not one for bold prints or bright colours but if that's your thing then you can totally tailor your selection to suit.


So let's quickly run through the items I chose and why*!
---
SHOP THE CLOSET*

*All links are to the actual product or a very similar option.
---
JOIN IN!
I would love if you joined me in this fun exercise! You can follow along here as I share a few looks each week and/or on Instagram (@leevosburgh) where I'll be using the hashtag #StyleBeeSummer20. What would make your Summer Foundation Closet? I'd love to see and hear what your favourite staples are and why you keep coming back to them. It's a great way to save up for Fall and the perfect opportunity to put your styling skills and creativity to the test! Plus there's no rules or lines drawn in the sand. It's just about understanding your style and seeing how that can help make life a little simpler! So what do you say?