Dave and I recently spent a week out west in beautiful Victoria, B.C. to get away from the daily grind, regain perspective and set some goals for 2020 (and beyond!). Since we both run our own businesses we get to be each other's sounding boards and work together on big picture planning. Taking a cue from Bill Gates, we called it a 'think week' and spent a lot of time doing exactly that.
Of course, between strategy sessions, we also made time for some sightseeing, neighbourhood exploring, ocean gazing, forest hiking and lots of fun meals in between. As we headed out the door each day, I stopped to snap an outfit pic and towards the end of the trip I realized that I'd inadvertently created a great little travel capsule!
In today's post I'll be sharing a look at what was in my travel capsule, great for both town & country adventures and the 16+ outfits I put together. Let's explore!
---
PARTNERSHIP DISCLOSURE: This post was sponsored by Everlane and Style Bee earns a commission on sales made using the affiliate links below (at no additional cost to customers). All creative concepts, executions and opinions are my own and the trip was in no way sponsored. Thanks to Everlane for supporting my post ideas and creativity here on Style Bee!
---
---
MY TOWN & COUNTRY CAPSULE
---
I'm calling this a town & country travel capsule because our itinerary included a mix of both city explorations and nature-based adventures. We spent lots of time wandering different neighbourhoods, checking out shops and making our way through as many great restaurants as we could. We also did lots of seaside walks, hikes and made sure to get out of the city for some proper forest trails and ocean time.
With that in mind I packed for essentially two types of trip with lots of pieces that could cross over from more utilitarian tasks to more polished outings. Naturally, my go-to staples from Everlane were first to find their way into my suitcase*.
THIS CAPSULE IS IDEAL FOR: A longer term vacation (7+ days) in a moderate coastal climate (with cooler temps and chance of rain) and where you plan to do both outdoor (hikes, walking, biking) and more city-based activities (shopping, dinners etc).
*I checked my luggage for this trip, however, I definitely think you could get away with a carry-on. Just wear your the bulkiest items on the plane (ie: camel coat, wool trouser, Blundstones, alpaca sweater).
For sizing reference: I'm about 5'7 and 125 lbs.
---


---
OUTERWEAR
---
---
RAINCOAT – Of course, no west coast packing list is complete without a raincoat. I brought the one I've had for years and wore it over my zip-up fleece sweater to stay both dry and cozy. If it had been colder I'd have brought my Re:Down Long Puffer since it's water repellent, packable and super lightweight.
FLEECE (gifted / linked to full-zip) – This is my number 1 go-to for any outdoor activity. I find it very warm so all I wear is a long-sleeve shirt underneath and a rain coat over top. I wear a Medium for easy layering and air circulation.
CAMEL WRAP COAT – The quintessential 'town topcoat' is always a camel one in my mind. Everlane does a classic cocoon coat and recently released a gorgeous recycled wool overcoat that would have both worked well in this capsule. I wear a Small in the one shown.
WHITE BLAZER – This ivory blazer has been a breakthrough favourite this year and I love how it freshens up dark denim and feels positively polished over a cute top. I wear a size 2 in Everlane blazers.

---
KNITS + TEES
---
---
BABY ALPACA CREW (gifted) – I've taken the chance to rave about this sweater to anyone who asks for sweater recos. It is insanely good! I'm ordering it in at least one more colour before the year ends for sure. I wear a small and the fit is oversized.
FITTED TURTLENECK – These are my go-to base layer for chilly but active days. They layer easily, fit great and wash up like new (wash cold, hang dry for best results). I have one in all three colours! I wear a small for a snug fit that's not too tight.
FITTED LONG-SLEEVE – Same top just minus the turtleneck. Another staple among my travel essentials. I wear a small for a snug fit that's not too tight.
MOCKNECK CASHMERE – The version I have is a discontinued style but Everlane still offers something similar. I wear a Small for a relaxed but not oversized fit and layer over a fitted tank for insulation.
CASHMERE SWEATER DRESS – This is quickly becoming a closet favourite especially now that I can pair it with tall boots and tights for a super comfy but still totally chic look. I wear a Medium for a roomy fit.
STRIPED TURTLENECK (gifted / sold out) – I'd be hard pressed to leave home without at least one striped item. I love the thin double stripe on this one and the loose neck for easy warmth. I wear an XS for a close fit.

---
DRESSY TOPS
---
---
WASHABLE SILK SHIRT (gifted) – This button down is ideal for an instant way to dress up jeans and still feel relaxed. It washes up well but I found it needed a quick steam to return to it's original smoothness. I wear a 2 for a relaxed fit.
SILK TEE (gifted) – Silk is such an elegant way to make a simple piece feel way more elevated. I love a boxy cut tee French tucked into high waisted pants for an effortlessly chic combo. I wear an OS for a generous fit.
KNIT SQUARE NECK TOP (gifted) – I decided to test out this style after loving the square neck bodysuit and totally fell for the feel and fit of this ribbed knit. It's a great office top too! I wear a Small for a slim fit.

---
PANTS
---
---
BLACK CIGARETTE JEANS – These are definitely my most-worn jeans of 2019. The fit is forgiving with lots of stretch and the cut feels timeless but contemporary. I wear a 27 Regular.
SILK FLORENCE PANT – These were great for a couple of dinners out when I was dying to get out of my jeans. I was just getting going with styling these and can't wait to wear them more over the season. I wear a Medium Regular for lots of room in the hip and leg.
WOOL ANDY TROUSER (gifted) – These cozy pants were awesome for travel days and windy walks alike. They are incredibly soft and warm. I wear a size Small Regular.
SKINNY JEANS (gifted) – I love this deep indigo wash that looks and feels much more expensive than $68 USD. The shape retention is awesome without being too rigid. I found them pretty comfortable for lots of walking and biking. I wear a 27 Regular.

---
BOOTS
---
---
BLUNDSTONE BOOTS – Perfect for hiking, biking, walking and just about anything in between, no matter the weather. Linked to the winterized version, which I wear in a AUS 4, regular version (unlined) available here.
WEATHERPROOF SUEDE GLOVE BOOT (on sale) – I love these walking friendly boots with cropped pants and jeans. Perfect for dressing up a low-key look. I wear a US 7 but they run narrow.
KNEE HIGH BOOT (gifted / sold out) – I had been searching for the perfect tall boot forever and of course, Everlane came through. It seems I wasn't the only one though since they sold out in a flash. Fingers crossed that they bring these back but for now the Boss Boot is a great option.
PYTHON ANKLE BOOT (on sale) – I probably could have swapped these for a sneaker on this trip but I loved the pop of pattern they added to the overall neutral palette. Plus, they were surprisingly comfy for a long day of walking! They run TTS (I have the 38 and wear a US7) but a touch narrow in the toe.

---
ACCESSORIES
---
---
VINTAGE CROSS BODY BAG – This little vintage cross body is my all-time favourite travel bag because it keeps me lean but still holds all the essentials. This one (on sale), this one and this one are all similar options.
KNIT BEANIE (gifted) – I brought a few of these to keep my ears warm. This one is a personal favourite but I have this cashmere rib beanie in three colours too!
LEATHER BELT – A simple brown leather belt adds just the right amount of polish when needed.
CASHMERE SCARF (gifted) – A light cashmere scarf was on my wish list after last winter and this one fits the bill perfectly. It freshens up any look while adding warmth.
BLACK TIGHTS (gifted) – Opaque black tights are a must in my closet and I love them paired with sweater dresses and tall boots! I wear a medium in these and love the fit.

---
ALL THE LOOKS
---
I created and wore about 16 looks during our 9 day trip but I could have easily doubled or even tripled that number if we were gone for longer. In fact I've still been wearing most of these pieces since we got back because the combos just keep coming!
These photos aren't as slick as my usual DSLR images but I kind of like the more spur of the moment feel of these. Click on any image to enlarge.
---
THE FIRST FEW DAYS SPENT WALKING DOWNTOWN & BY THE WATER
---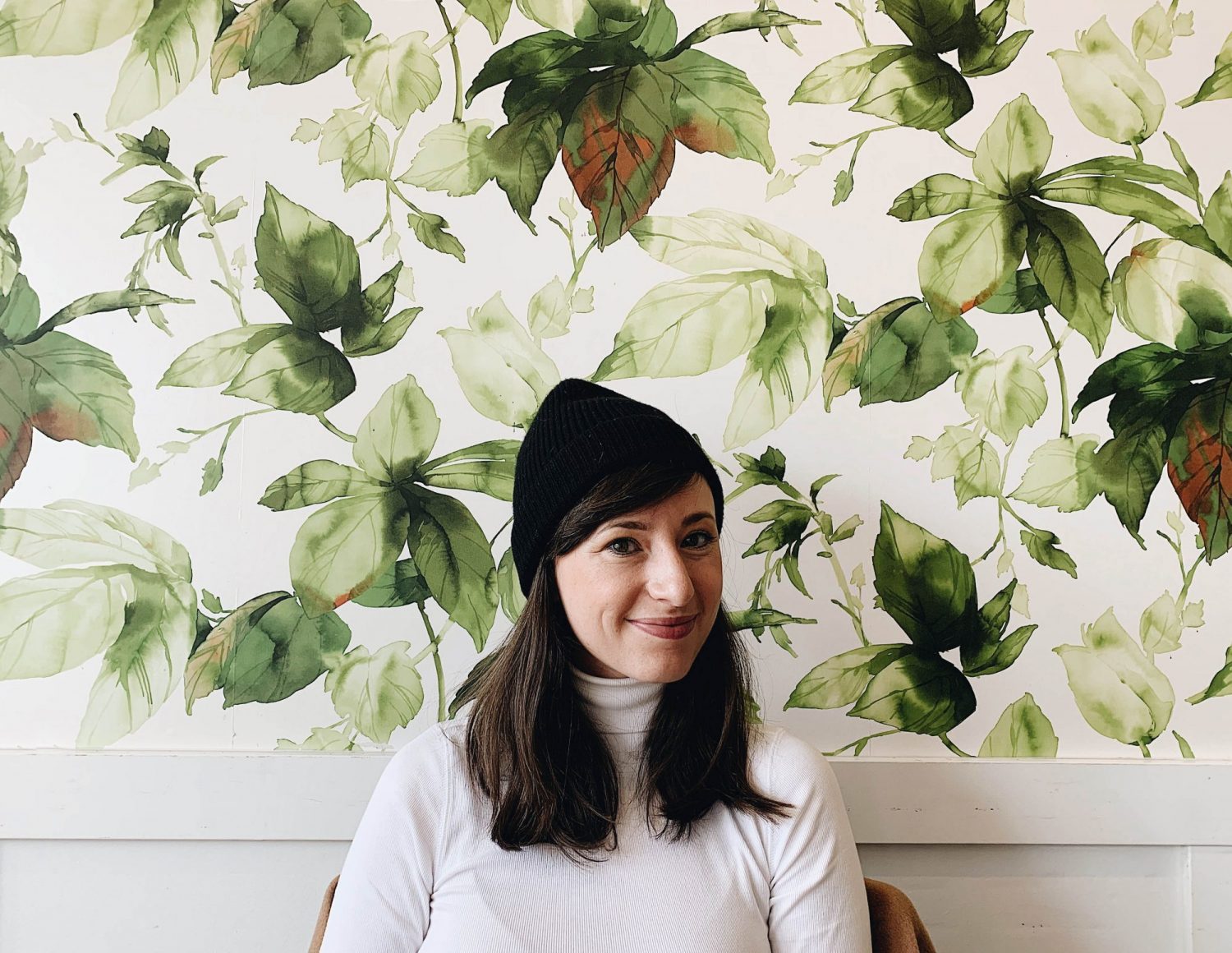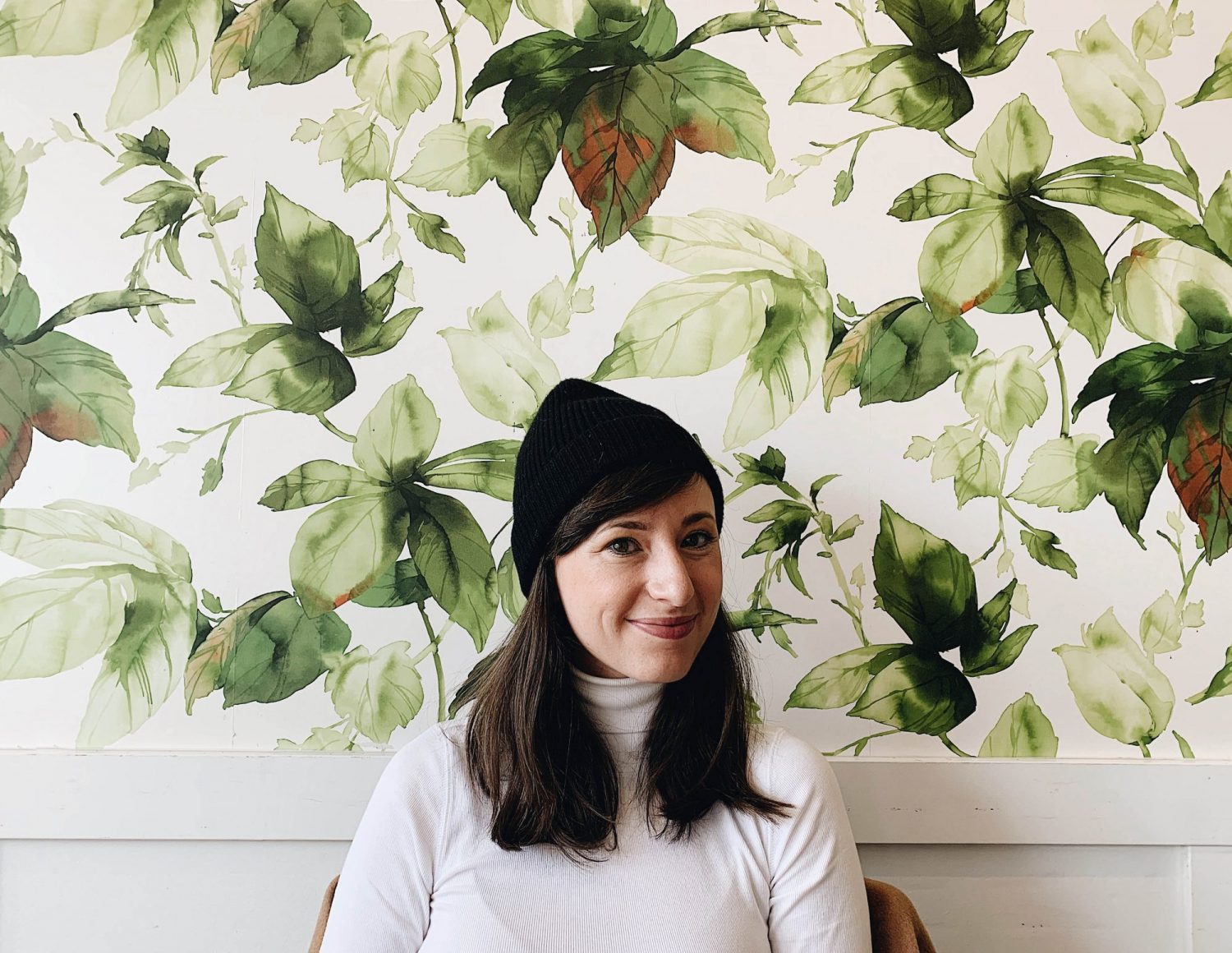 ---
ONE BASE THREE WAYS USING THE:
---
---
INDOOR & OUTDOOR LOOKS
---
---
A FEW FUN ONES FOR DINNERS OUT
---
---
& ONE MORE TOWN vs COUNTRY COMBO
---
---
THIS WAS MY LOOK FOR TRAVEL DAYS
---
---
So what do you think? Could you see a concept like this working for your next trip or capsule closet?
If you've got any questions please feel free to ask away in the comments!
---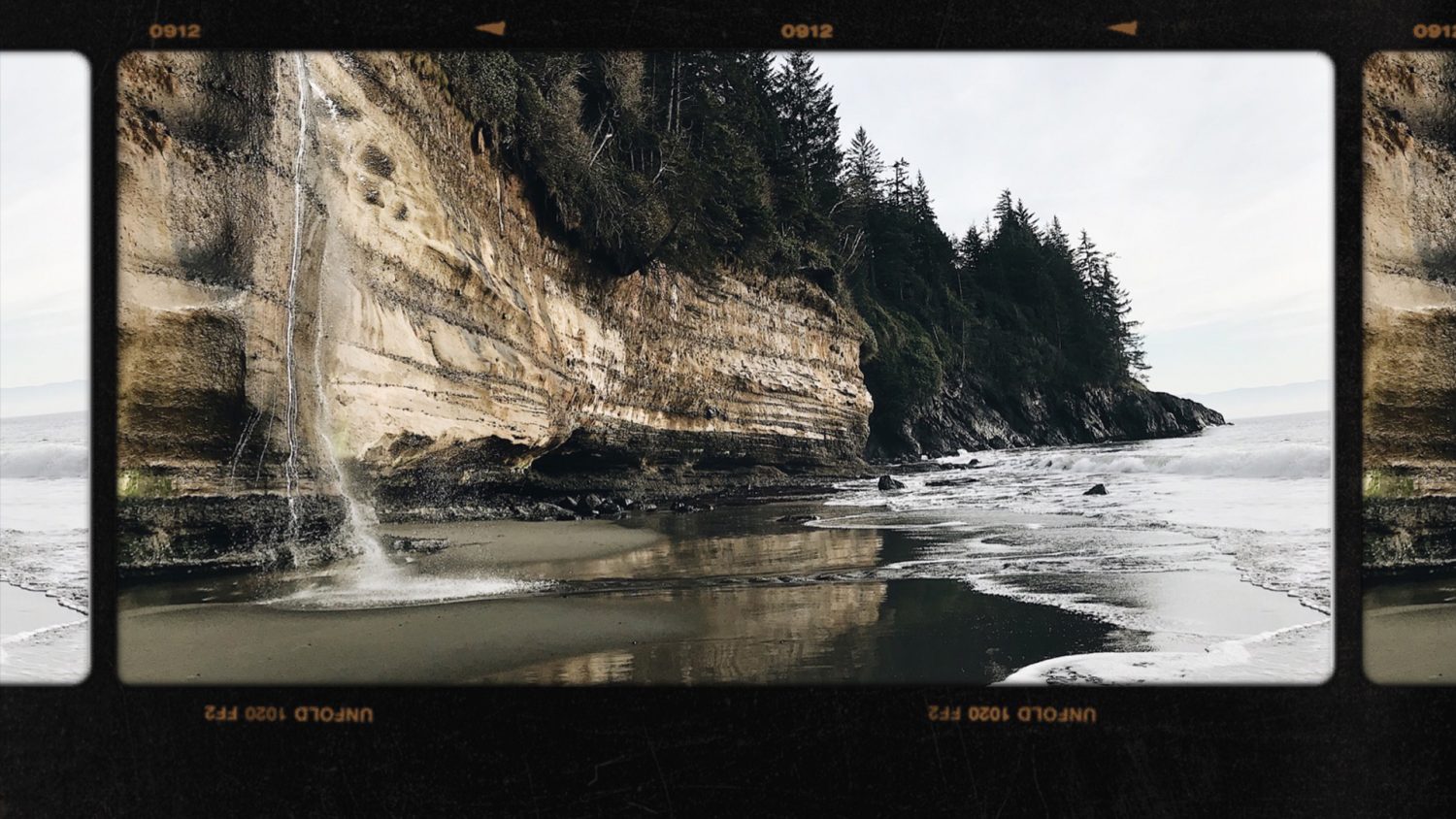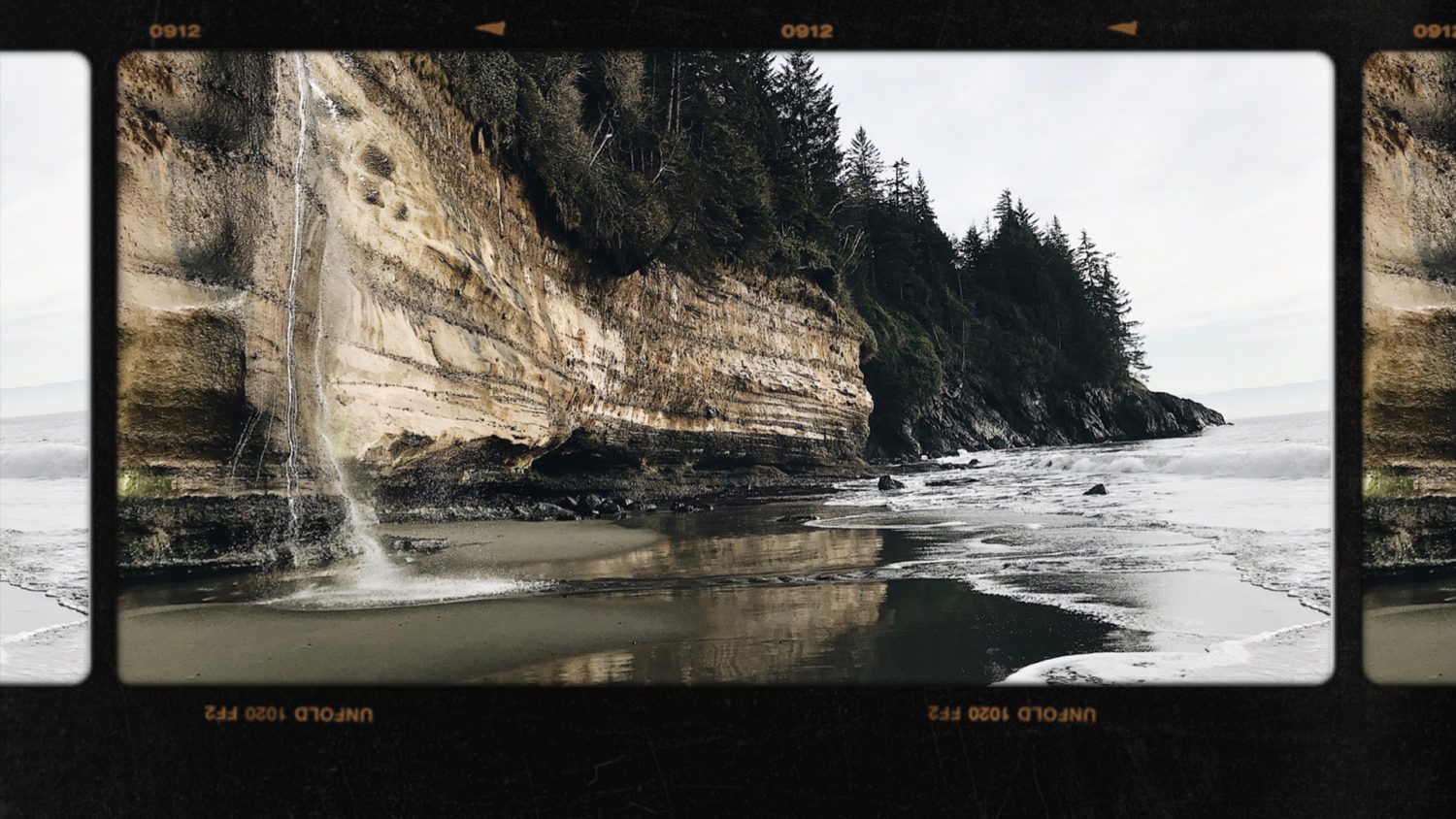 Photos from our hike down the Juan de Fuca Trail to China Beach.
---
A NOTE ABOUT EVERLANE'S
---
Everlane started the Black Friday Fund in 2014 as a way to give back—on a day known for sales and consumption. By the end of this year, they will have raised over $1,000,000 for projects to improve the lives of factory workers and clean up the environment.
This Black Friday (today), Everlane is partnering with Oceana to help put an end to single-use plastic. They're donating $10 from every order, with a goal of raising $300,000. That's enough to fund a full year of Oceana's campaign work to put an end to single-use plastic in three major voting markets.
Oceana works to protect and restore the world's oceans, defending them from threats that range from offshore drilling to plastic pollution. They're working to put an end to single use plastic, advocating for better policies by engaging with lawmakers and voters through on-the-ground campaigning and education.
After breathing in the crisp ocean air all last week, I felt this was a serendipitous opportunity to share Everlane's Black Friday initiative. I believe it's more important than ever to support the work of organizations that are making a positive difference for our planet. If you're in the market for some great quality closet essentials do give Everlane a look.
---
THANKS SO MUCH FOR READING!
HAVE A WONDERFUL WEEKEND!
---
Curious about our trip itinerary? Catch all the spots we visited, including a list of restaurants we loved, in my VICTORIA IG highlight.
---
This post was sponsored by Everlane and Style Bee earns a commission on sales made using the links above (at no additional cost to customers). I always strive to give information that is as honest and accurate as possible to help you add pieces you'll love wearing longterm. Thanks for your time and interest in supporting the brands that support Style Bee!