This past weekend my Mum and I indulged in a lavish high tea experience at the spectacular Langdon Hall country hotel. It was a perfect day to explore the immaculate grounds, take in all the blooming trees and retire to spoil ourselves with loose leaf infusions, fresh baked scones and dainty desserts. Definitely not our typical mother/daughter day out but we pretended as if it was and had a fabulous time. I mean sometimes you've just got to "Treat Yo Self."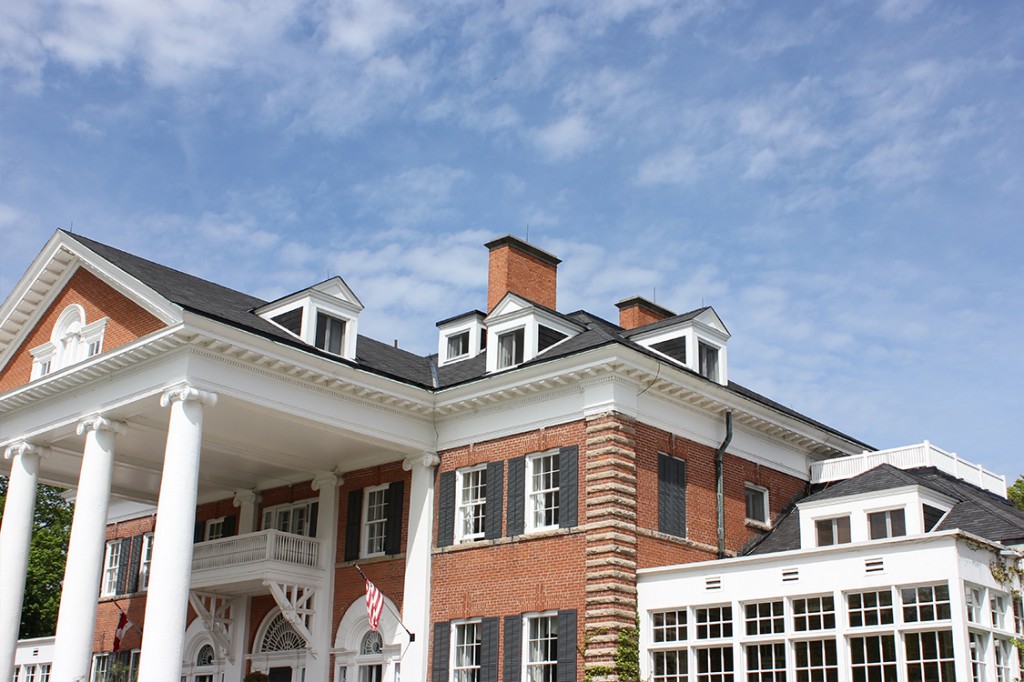 Langdon Hall was built in 1898 by Eugene Langdon Wilks, the son of an English man who inherited some crazy American fur trade cash. Langdon Hall was intended as a summertime contrast to life in New York. Must've been prettaaay prettay nice!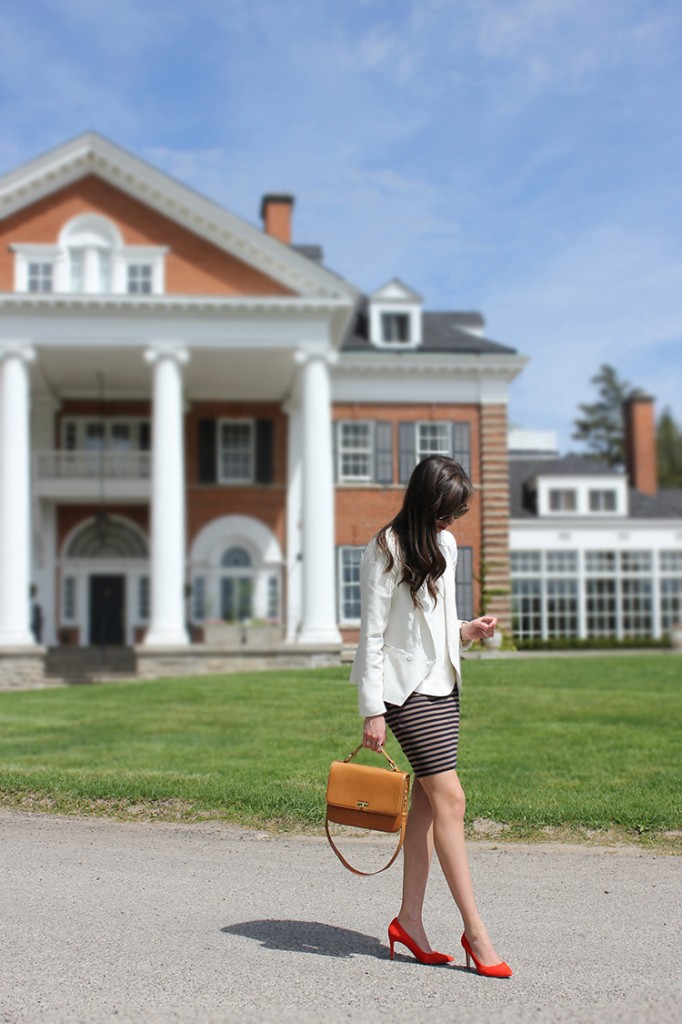 Outfit decisions for the day were simple since I wanted something classic, layered and ladylike. Nothing like a white blazer, silk tee, stripes and an Edie bag to answer those requirements. Oh and of course, a pop of colour with the Everly pumps, just right for strolling the property in.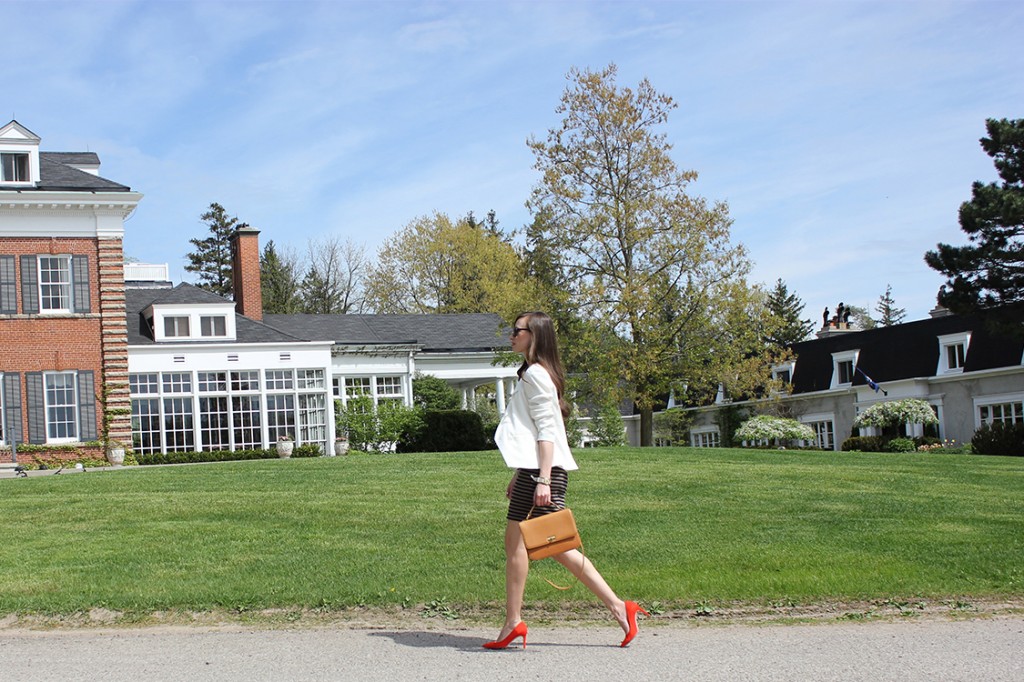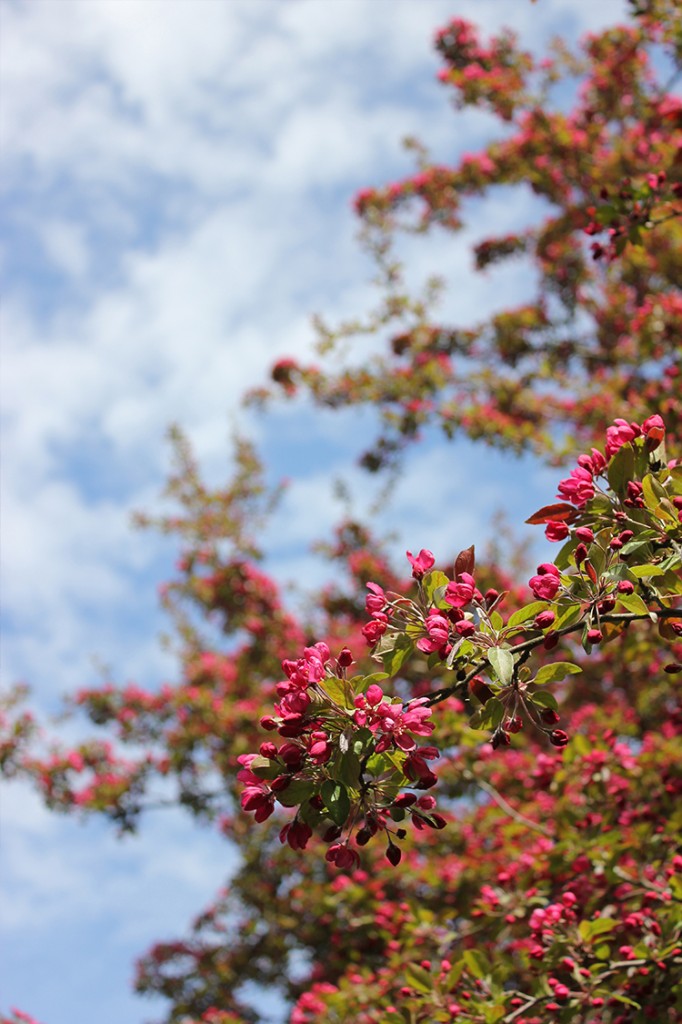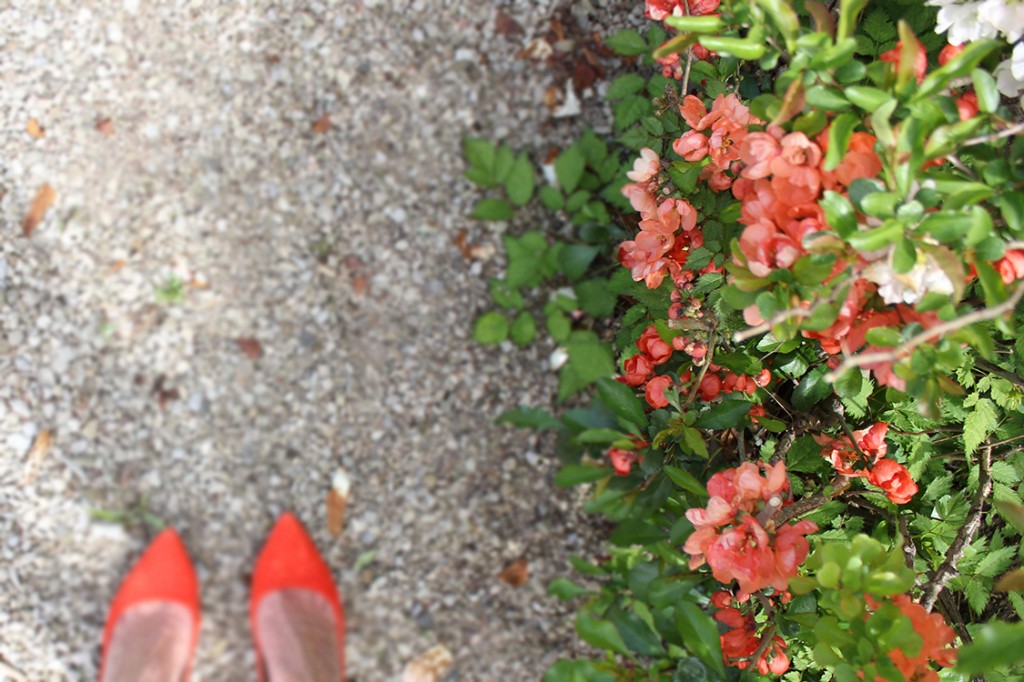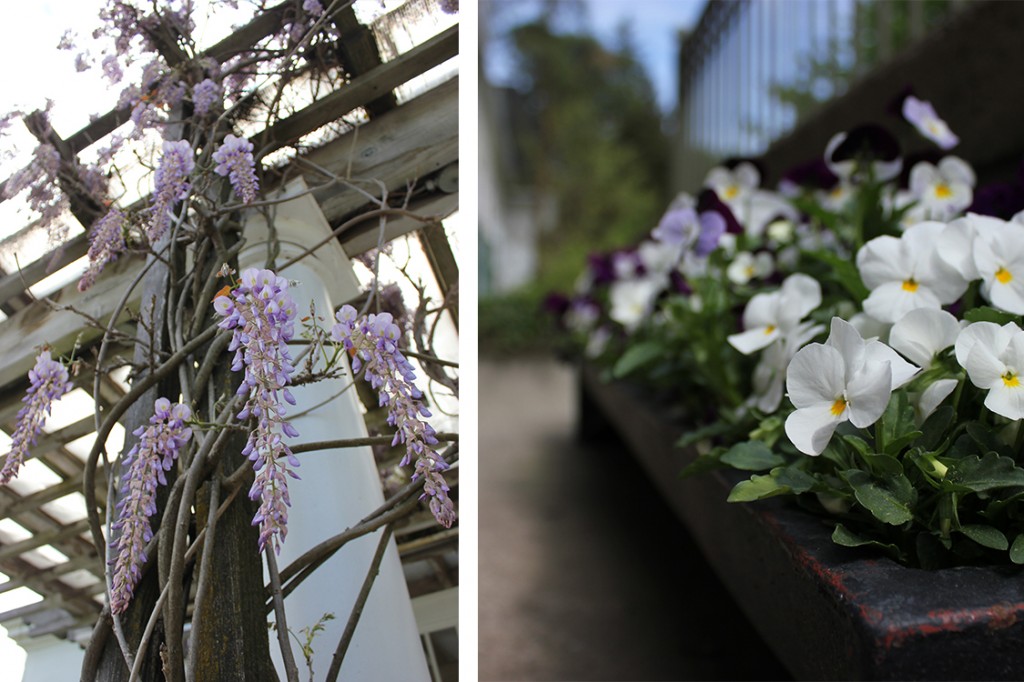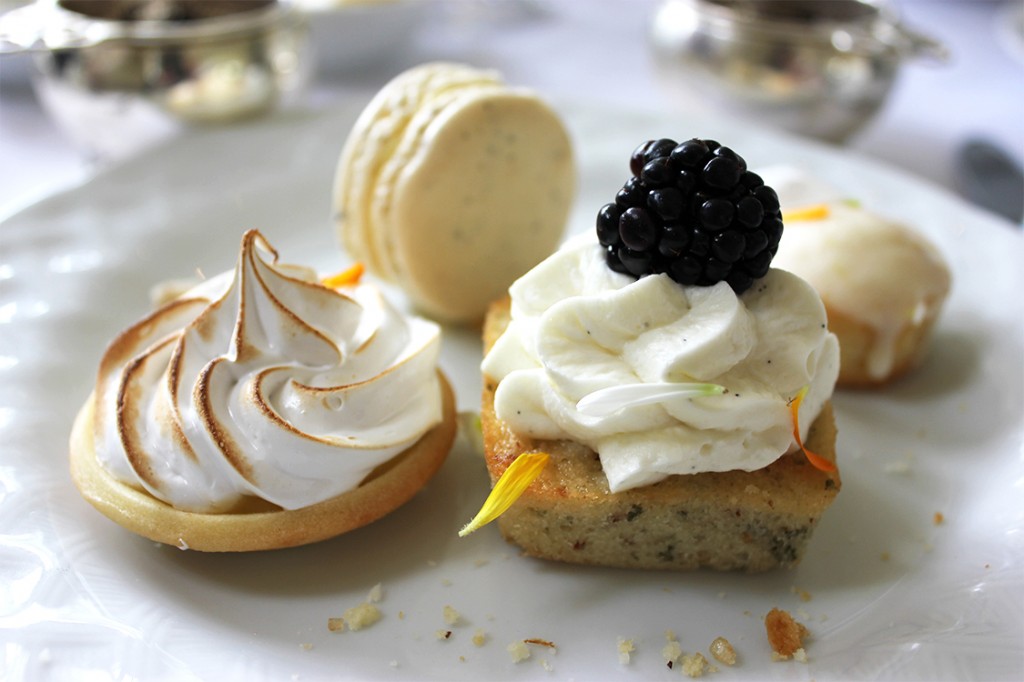 1. Blazer Madewell similar 2. Silk Tee similar 3. Striped Pencil Skirt Club Monaco similar 4. Everly Pumps 5. Edie Bag 6. Madewell Sunnies