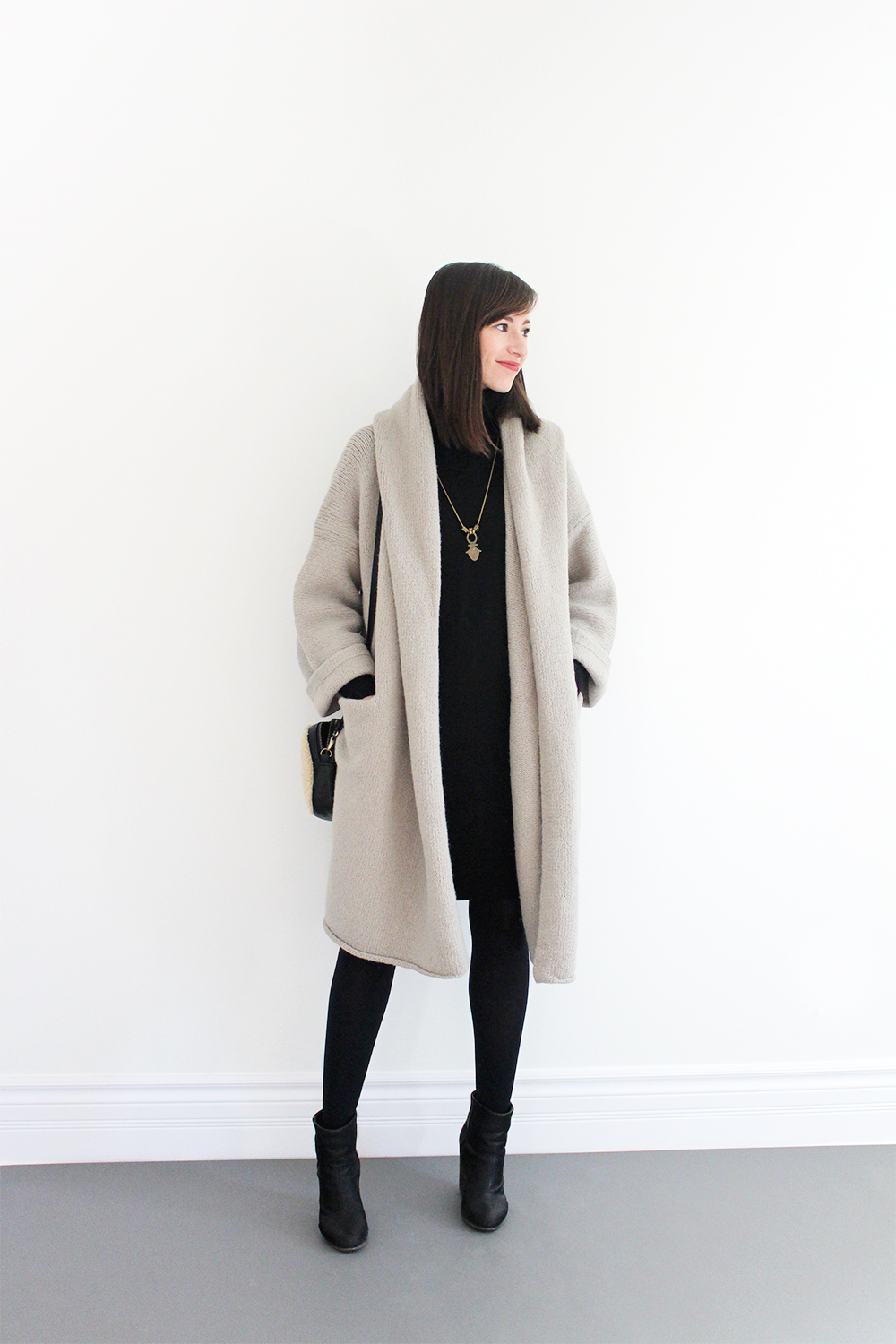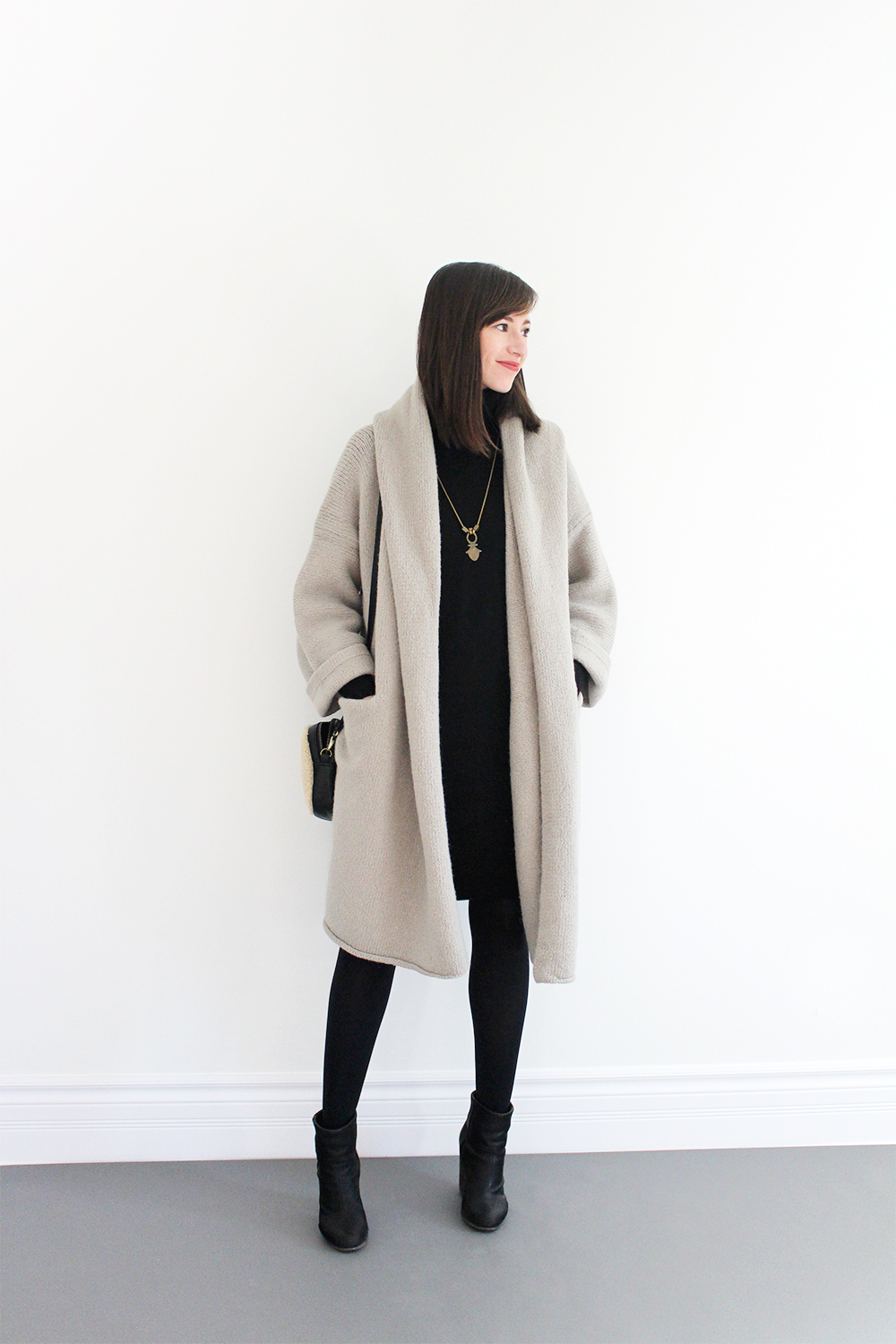 Thanks so much for all the great feedback and support for my 2016 Closet Mission! You folks are AMAZING and such an inspiration to me. Your positivity and excitement for what's to come on the blog is a major motivator and I can't wait to share everything I'm cooking up! We're going to have a great year, I can feel it.
As much as I like to think I have it under control when it comes to shopping, every once in a while an item will cross my path that totally sweeps me off my feet. This coat is one of those items. I spotted the Capote Coat for the first time early last fall after reading this article about textile artist/designer Lauren Manoogian (she's amazing!). I added it to my cart in three different stores, hoping to buy some time and maybe snag it on sale, it sold out within a week, my heart sank. Usually, I'd just concede that it wasn't meant to be but I couldn't get it out of my head so I kept checking back everywhere until finally it turned up at Need Supply, phew! Buying it at full price just wasn't in the budget so I compulsively checked my cart every day for a week (or two) until I got the Cyber Monday email and at no later than 12:03 am (not joking) I nabbed it on sale! I swear that night I slept better than I had for weeks, ha! And yes, I'm aware of how crazy that makes me sound.
But in the end, it was 100% worth every minute of anxiety (and penny!). It's a dream! The fabric is woven out of superfine alpaca (blended with polyamide to help maintain it's shape) so it's incredibly warm but super soft. It has this magical way of being the perfect layer whether I'm after something super toasty or just a light topper. Lately, I've been wearing it over my favourite sweater dress with tights, boots and a cross-body bag or with a light-weight knit, skinny jeans and this belt. It's also magically impervious to corgi fur so, major bonus.
So tell me, did you go a little bonkers for something this season? I know I can't be the only one!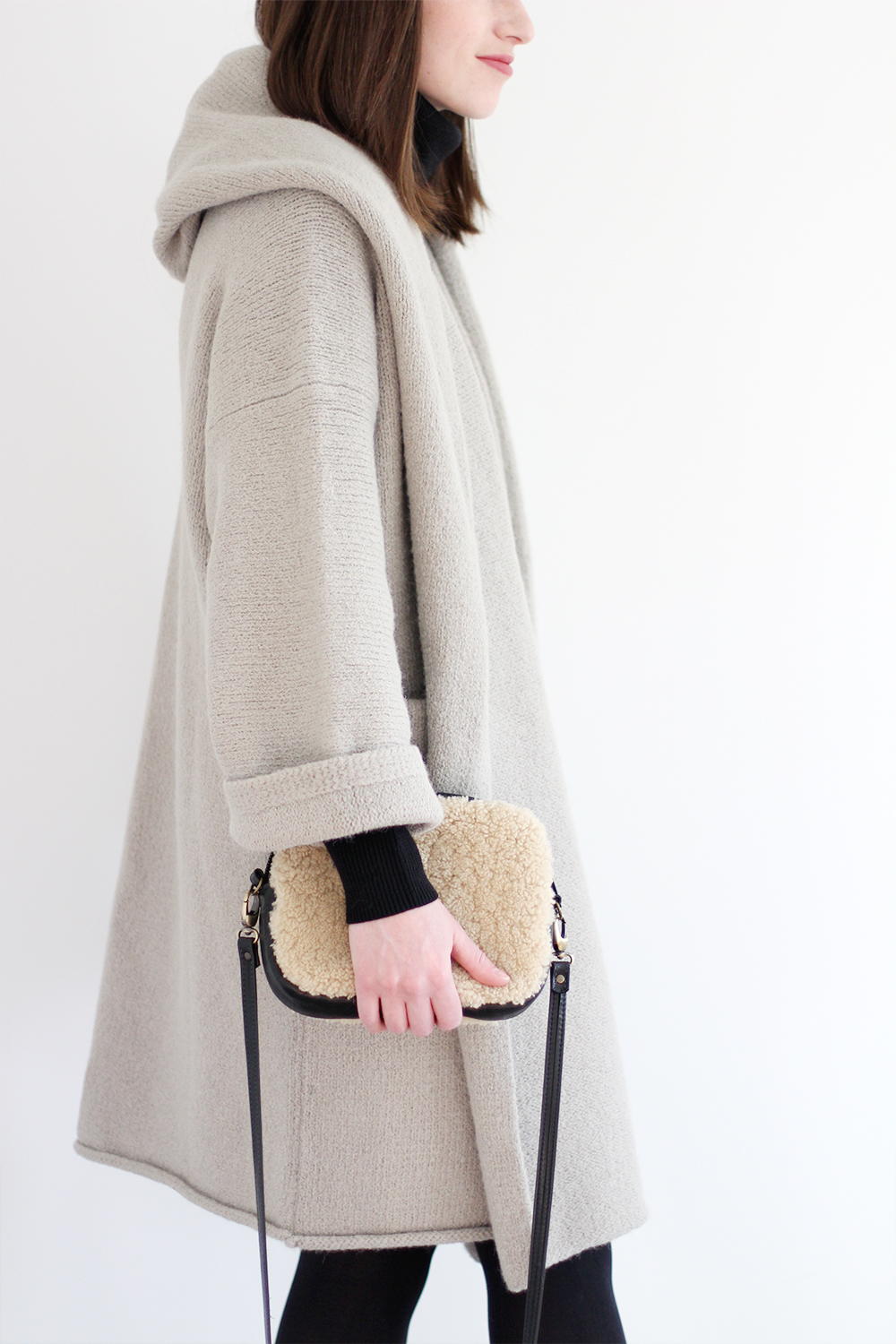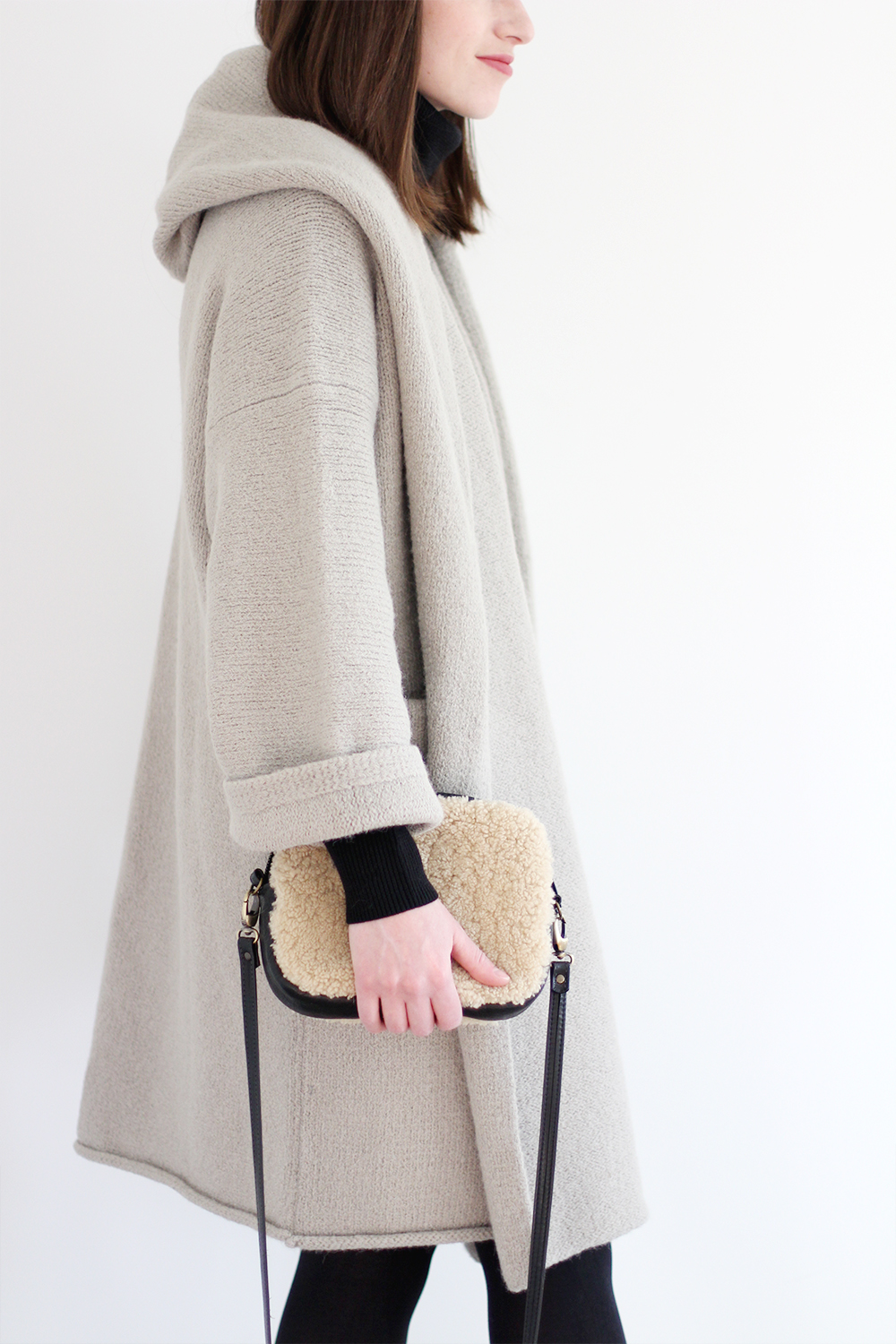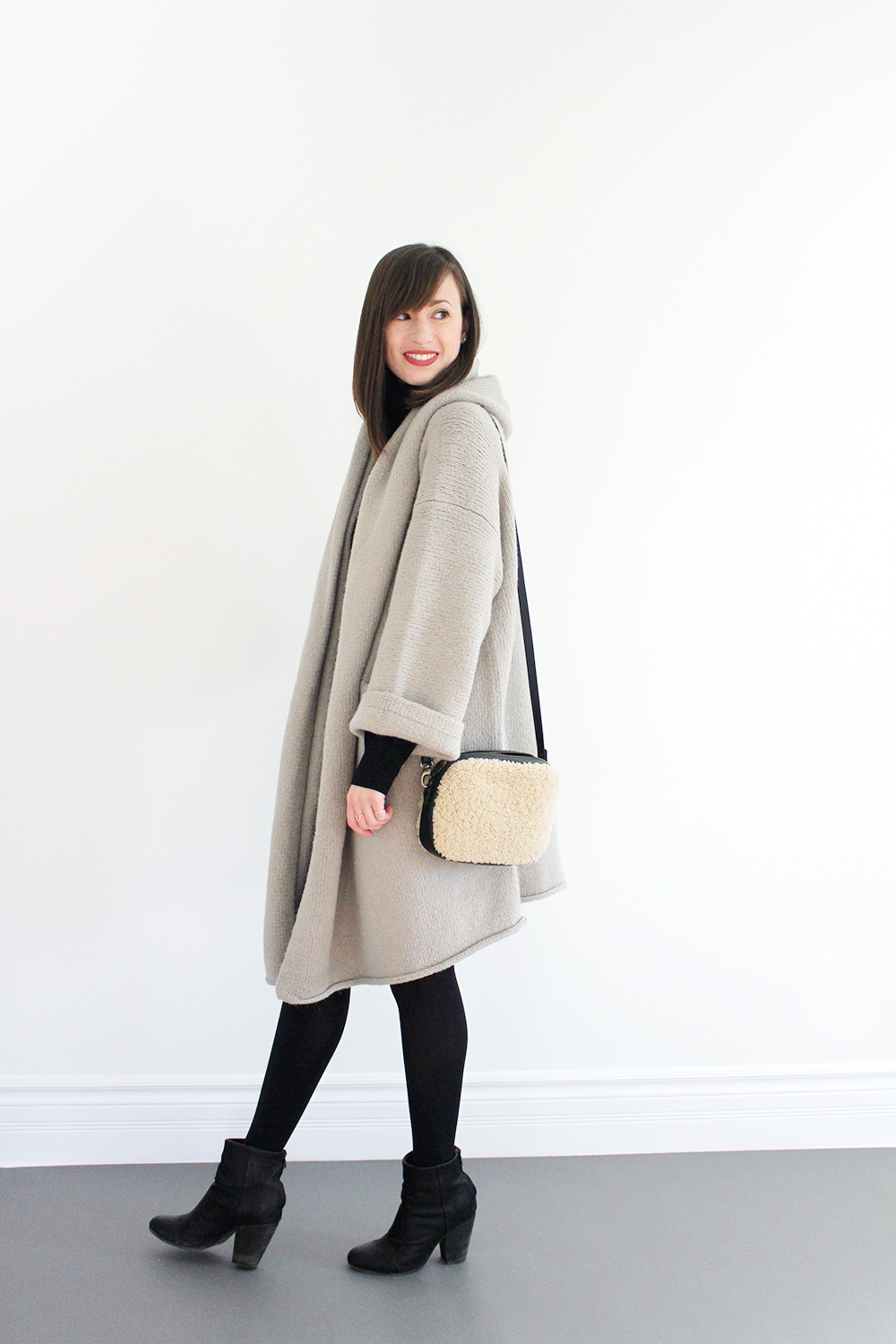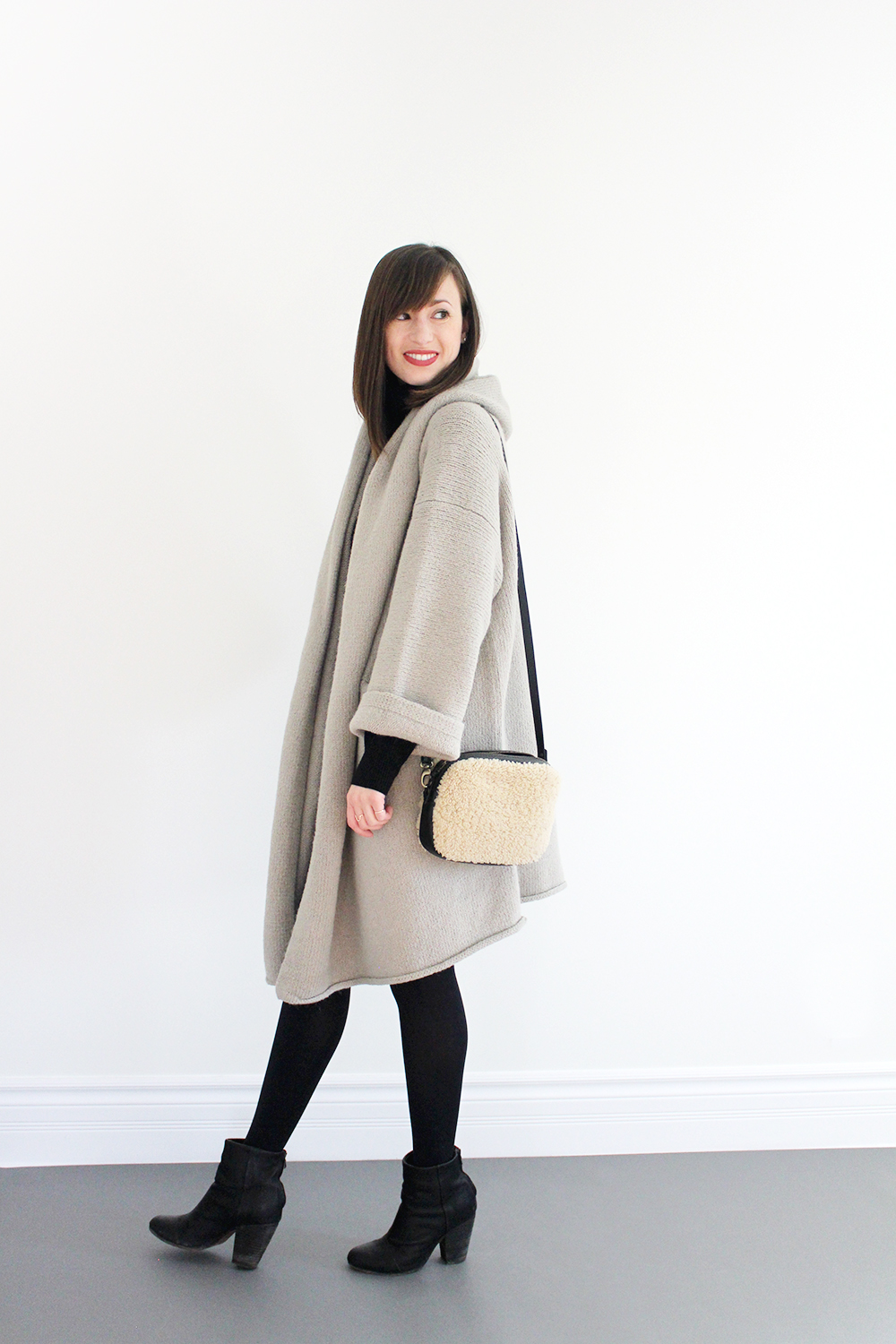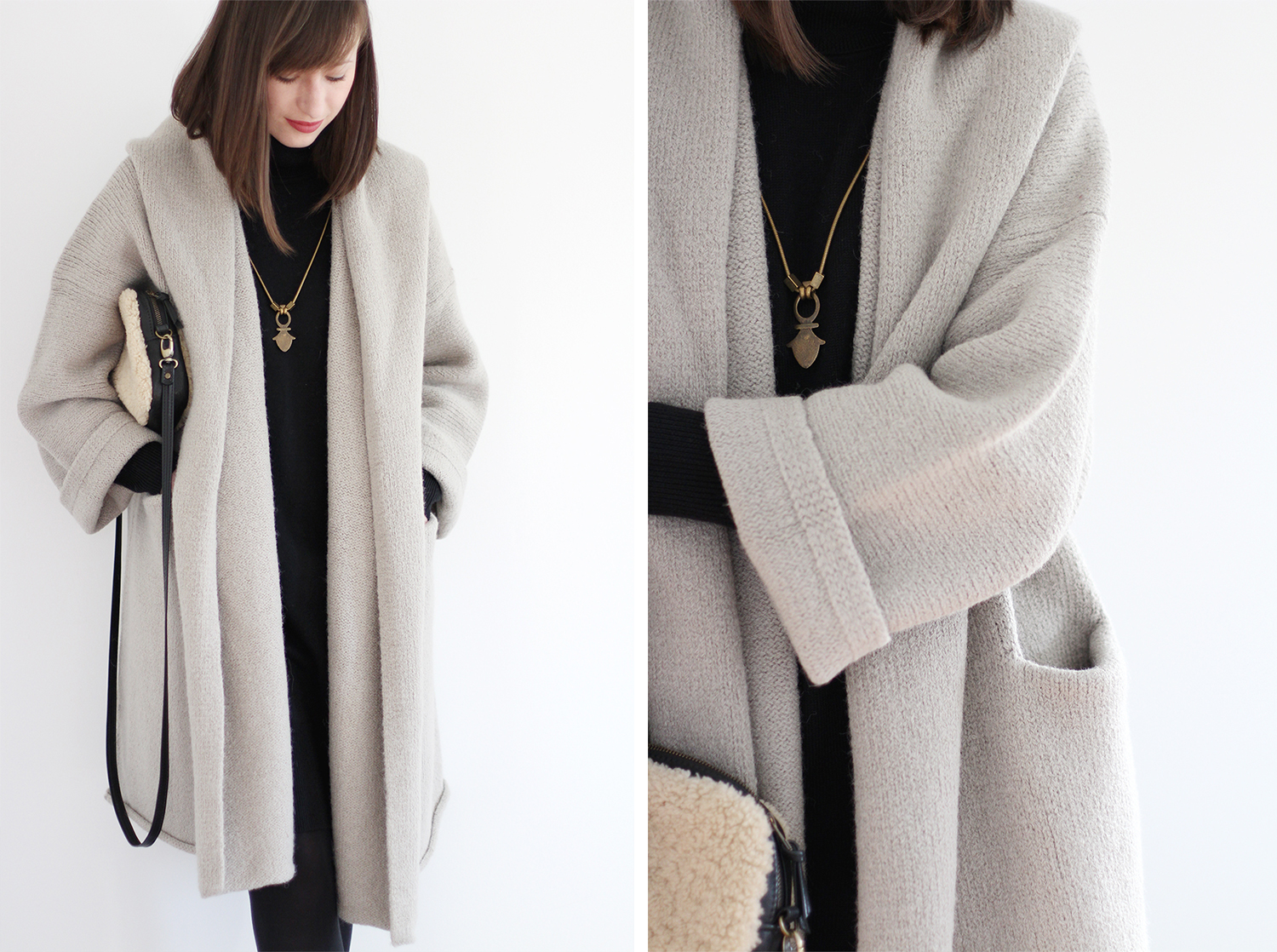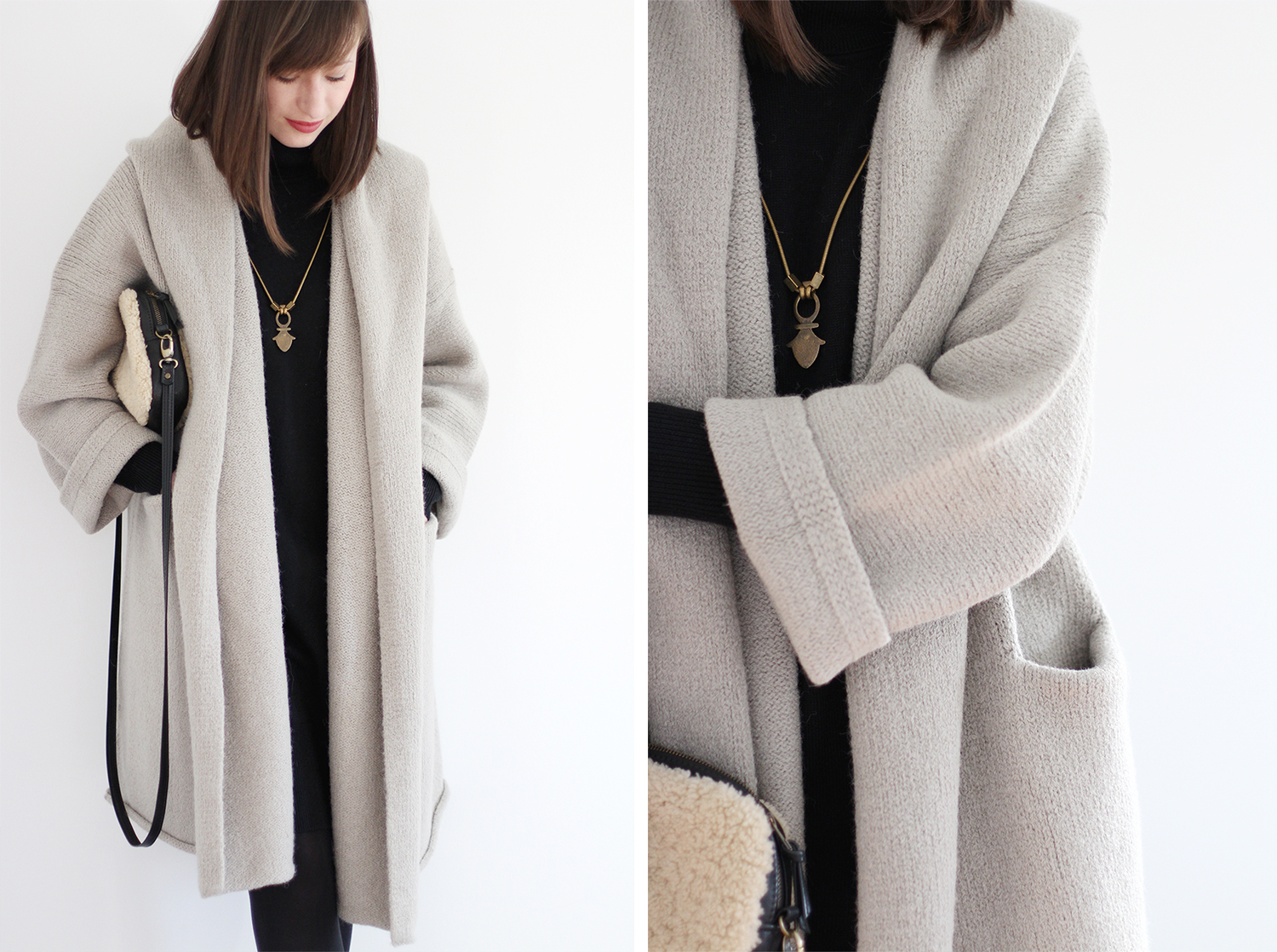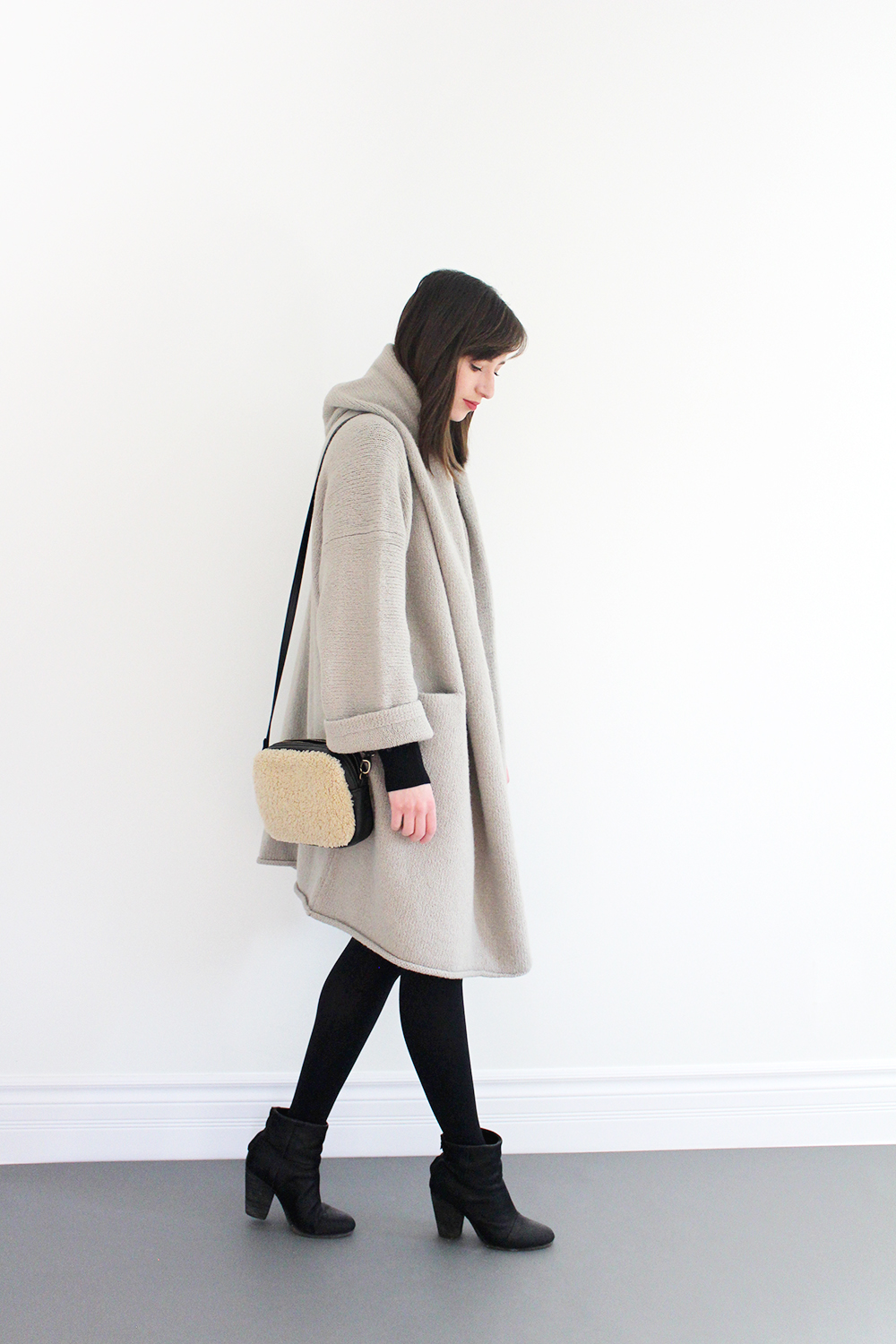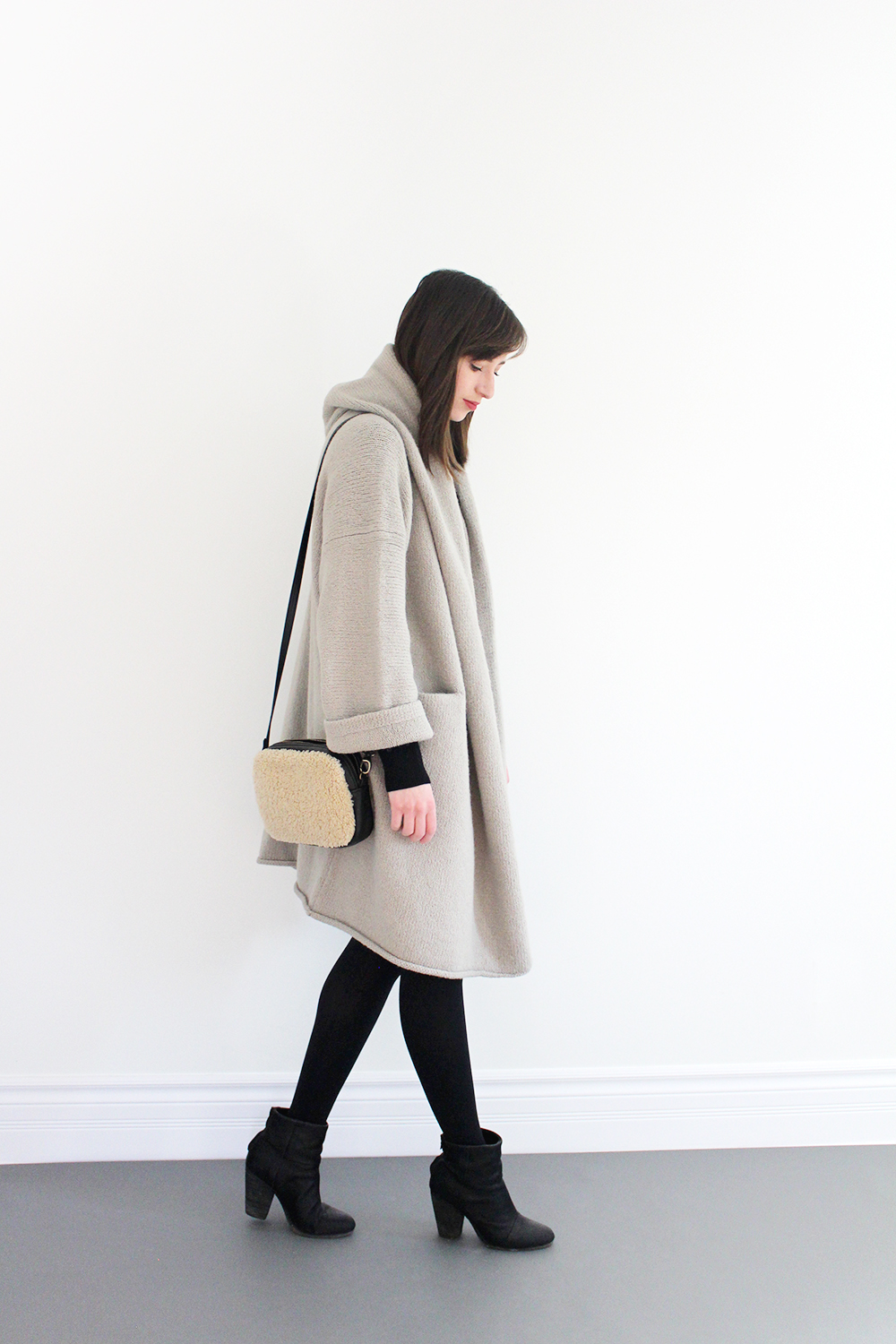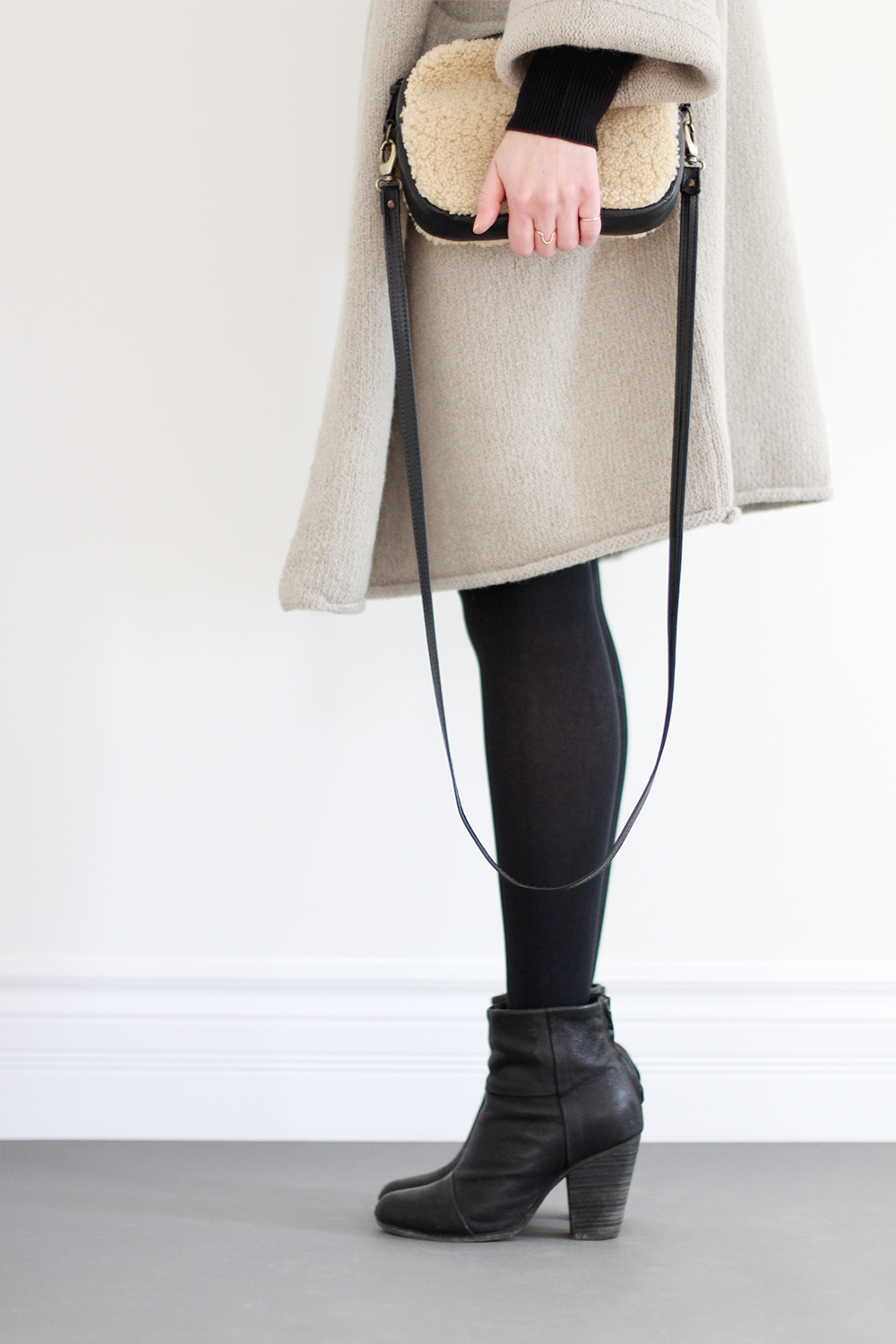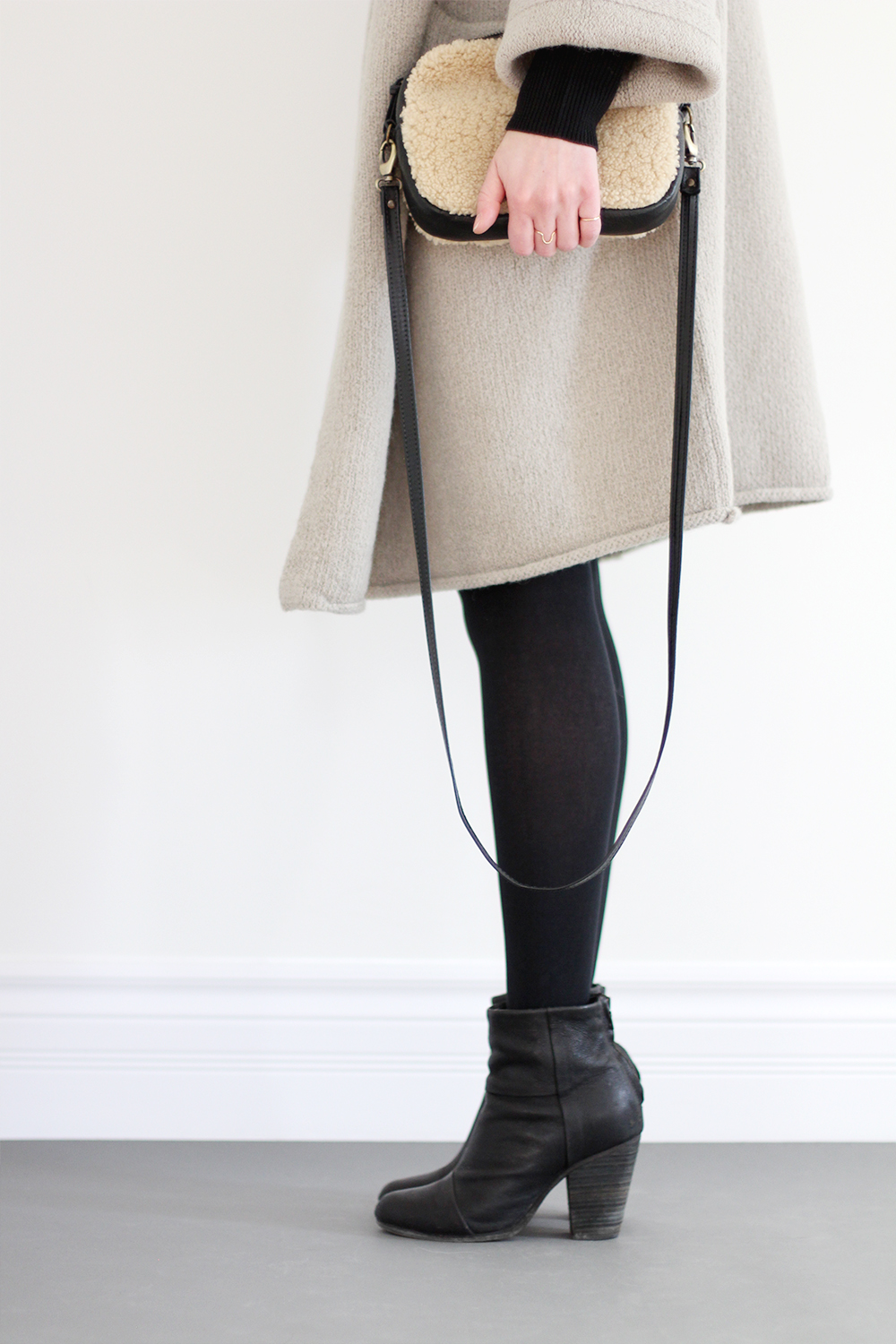 Ps. The fact this looks exactly like a Jedi warrior cape has not escaped me, nor does it bother me one bit!
---
Capote Coat Lauren Manoogian (also in black, light blue and chambray) | Sweater Dress old Aritzia (similar here and here and this one looks delicious) | Necklace old Biko (loving this one and this one) | Bag old Primecut (obsessed with this one and love this one) | Boots Rag & Bone (also in brown) | Rings c/o The Gather House
---
---