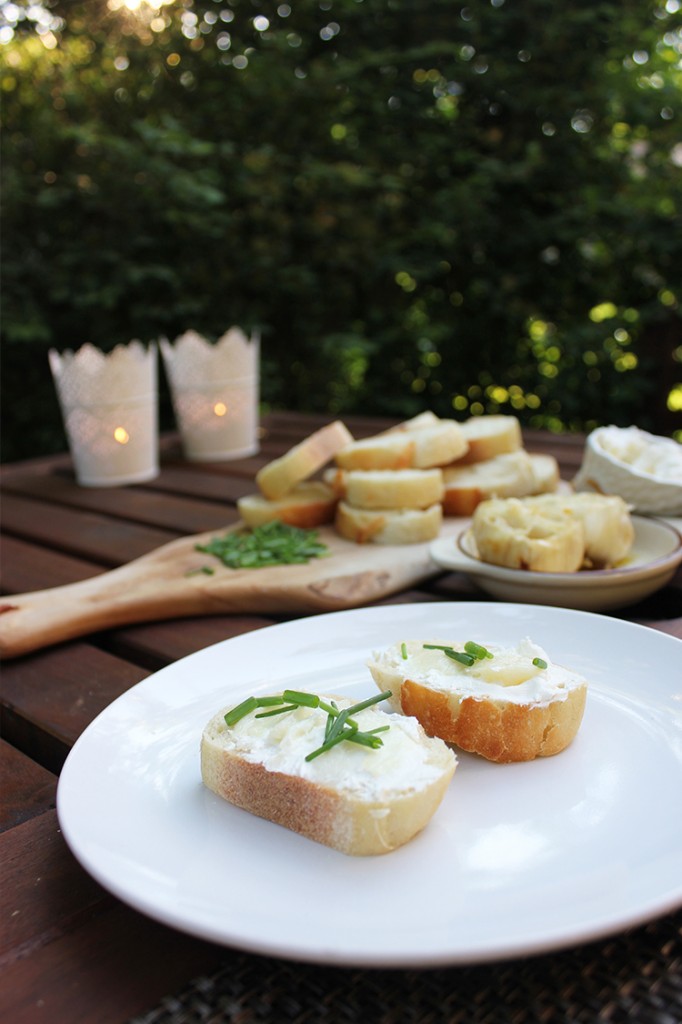 Roasted garlic is one of my favourite year-round indulgences, but when the ingredients are fresh and the patio is open I just wimper with excitement for it. General case, garlic is awesome and adds depth and flavour to whatever it's paired with. But it can get carried away sometimes, hence it's date night stigma. That's why roasted garlic is such a magical treat! The roasting process caramelizes and calms the cloves and brings out a beautiful and gentle sweetness in them. I sound like I'm talking about lion taming, and I guess it kind of is the culinary equivalent. To me garlic is the king of the kitchen and this dish is the star of the circus.
You'll need;
Equipment – Garlic Roaster OR small baking dish and tin foil.
2 small/medium garlic bulbs
1 1/2 tablespoon of olive oil or vegetable broth
1/3 cup of whipped cream cheese
1 baguette
2 tablespoons of chopped fresh chives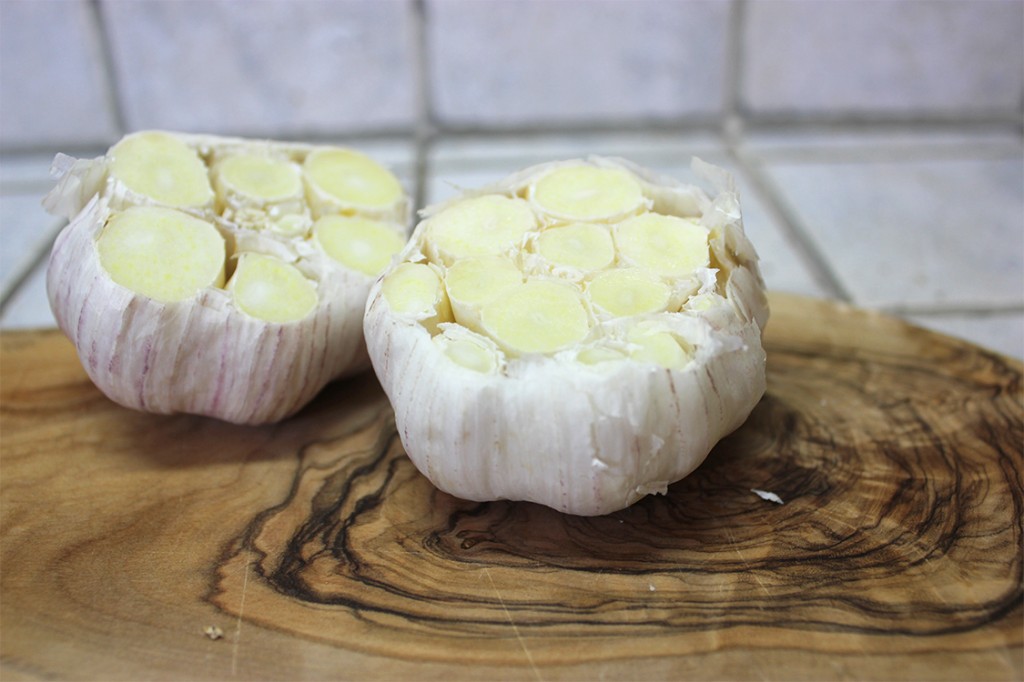 Preheat oven to 400 degrees. Start by chopping of the top 1/2″ – 3/4″ of the bulbs to expose the clove tops. Remove some of the loose layers of skin but leave some to keep the bulb intact. Place garlic into roaster (or baking dish) and pour olive oil (or broth) over top of bulbs. Cover with roaster lid (or tin foil) and bake in oven for 30-40 minutes until cloves are golden and completely soft.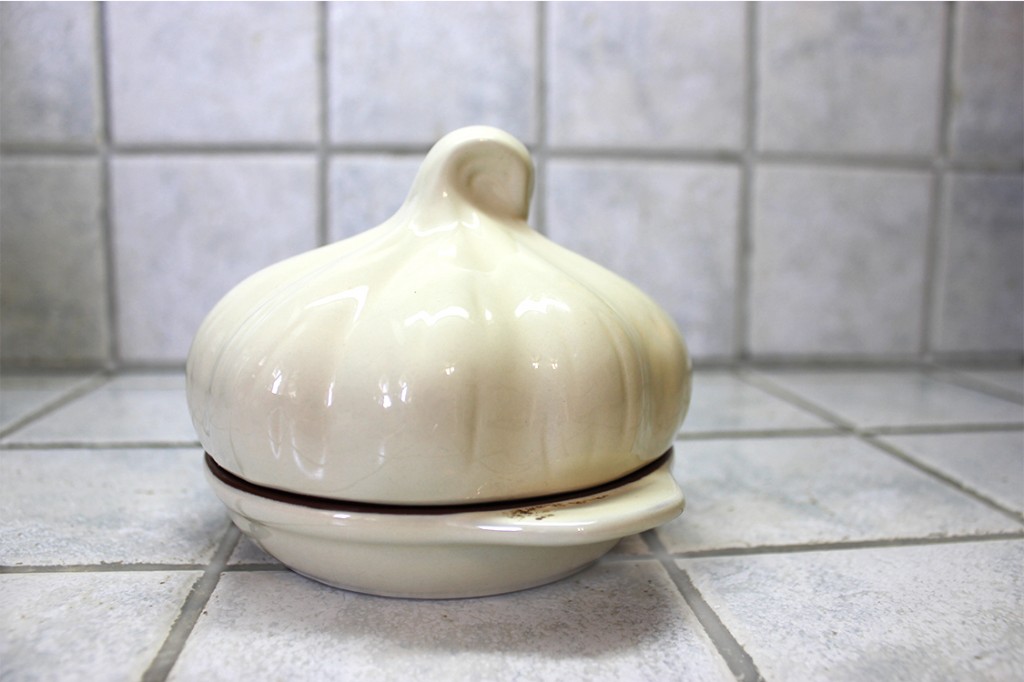 Meanwhile, chop your fresh chives and slice the fresh baguette into 3/4″ slices.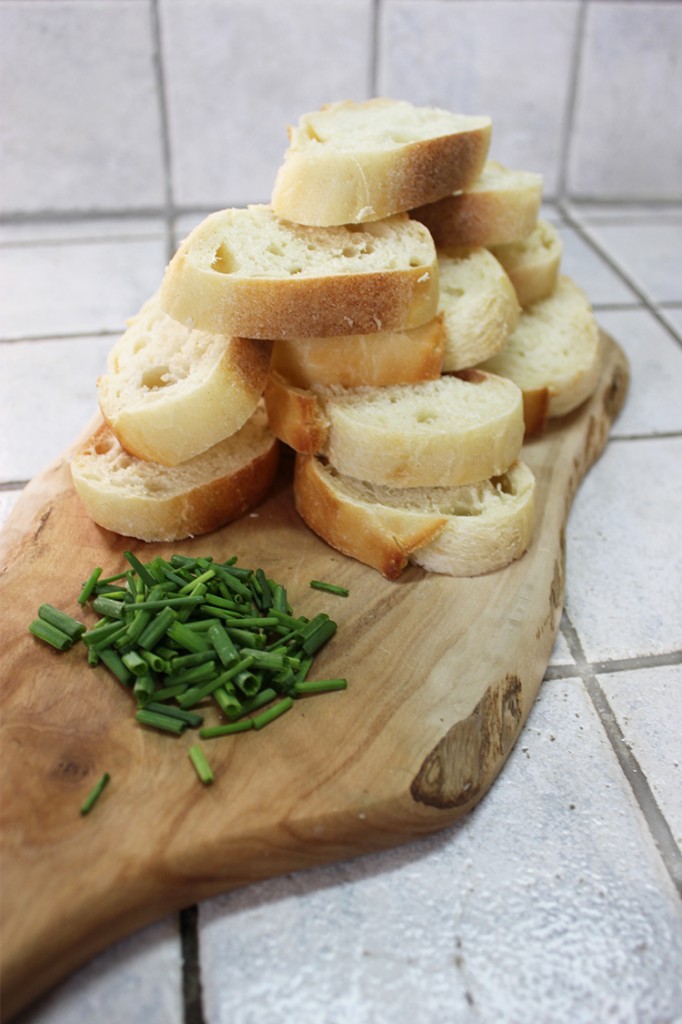 When the garlic is ready, serve the bread and chives on a wooden cutting board and the cream cheese in a small dish. The garlic can be served in the roaster and cheese knives work perfectly to spread the garlic on the bread.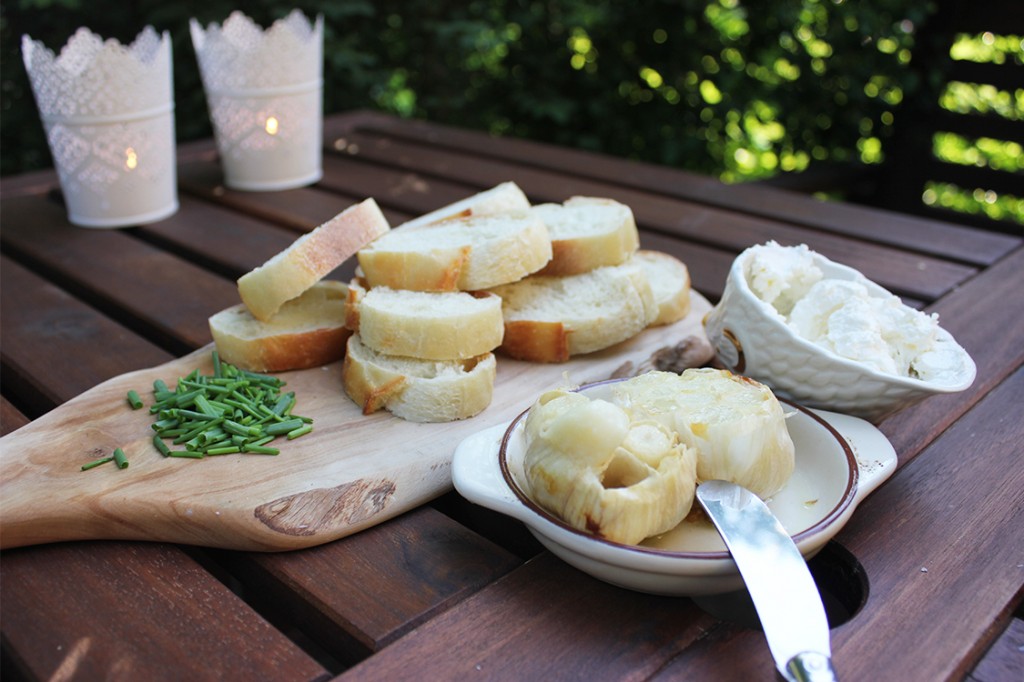 Start by spreading a generous layer of cream cheese on the bread, scoop a clove out and layer that on top and then sprinkle on some chopped chives. Taste, lose mind and enjoy. Suggest pairing with the Strawberry Almond and Pea Salad.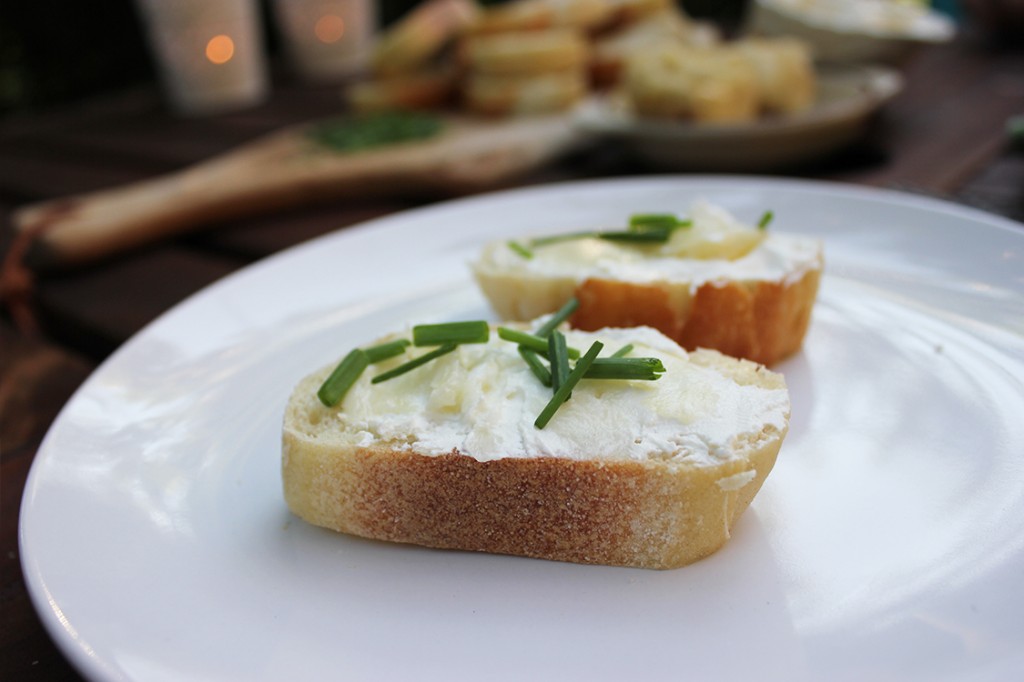 Petite Maison Garlic Roaster can be found at Williams Sonoma and smaller cookware and house ware boutiques.