As I've been recapping each month I usually go from start to finish but this time I'm gonna put my thing down, flip it and reverse it as the great Missy 'Misdemeanor' Elliott would suggest. As such, my final weekend in July was spent at the Hillside Music Festival catching some great bands, drinking cider and eating constantly. That was the first two days anyway, then the heavens opened and the gods unleashed a vicious furry of rain, wind and lightning forcing the festival to be cut short and us to miss two of the band's we were most excited to see. We were super bummed but I did manage to score my first ice cream sandwich in years and a lovely long necklace from a local designer called Fierce Deer. So all was not totally lost.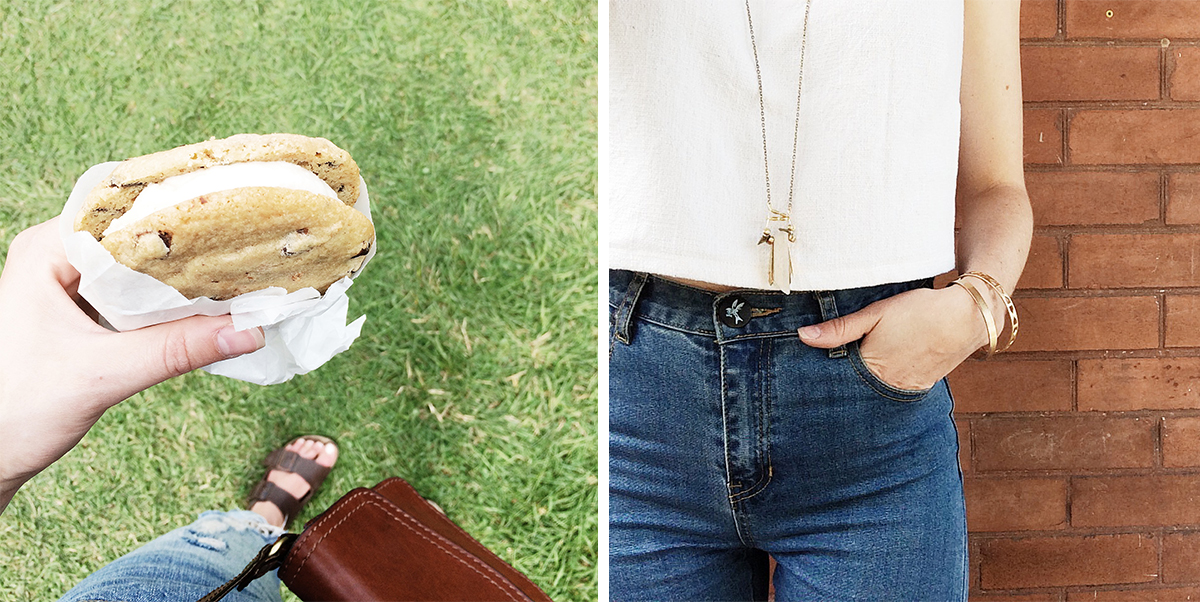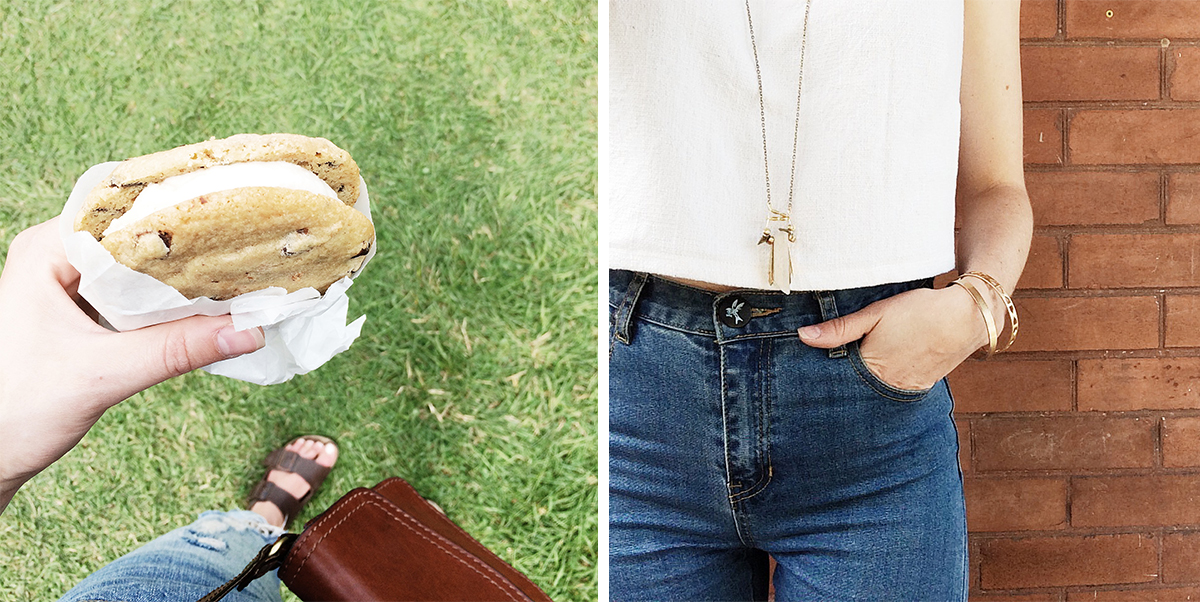 Rewinding a bit more and we have the arrival of a few household gems. The first being our new living room rug from West Elm. I was thrilled to find a pattern, material and price (30% off, say whaaat?!) that suited the room just so. Dobby approves too, which is key. The second is that adorable tribal patterned pillow from Millay Vintage. I was having trouble tying the 'happy' chair into the rest of the room but that was the perfect solution. The third and possibly most exciting household arrival is our vegetable garden! Dave and his green thumbs have worked tirelessly on the garden and it's really paying off. The tomatoes, beets, peppers and onions are just about ready for reaping. I am salivating over the thought of caprese salads and so many other fresh treats we'll enjoy so soon!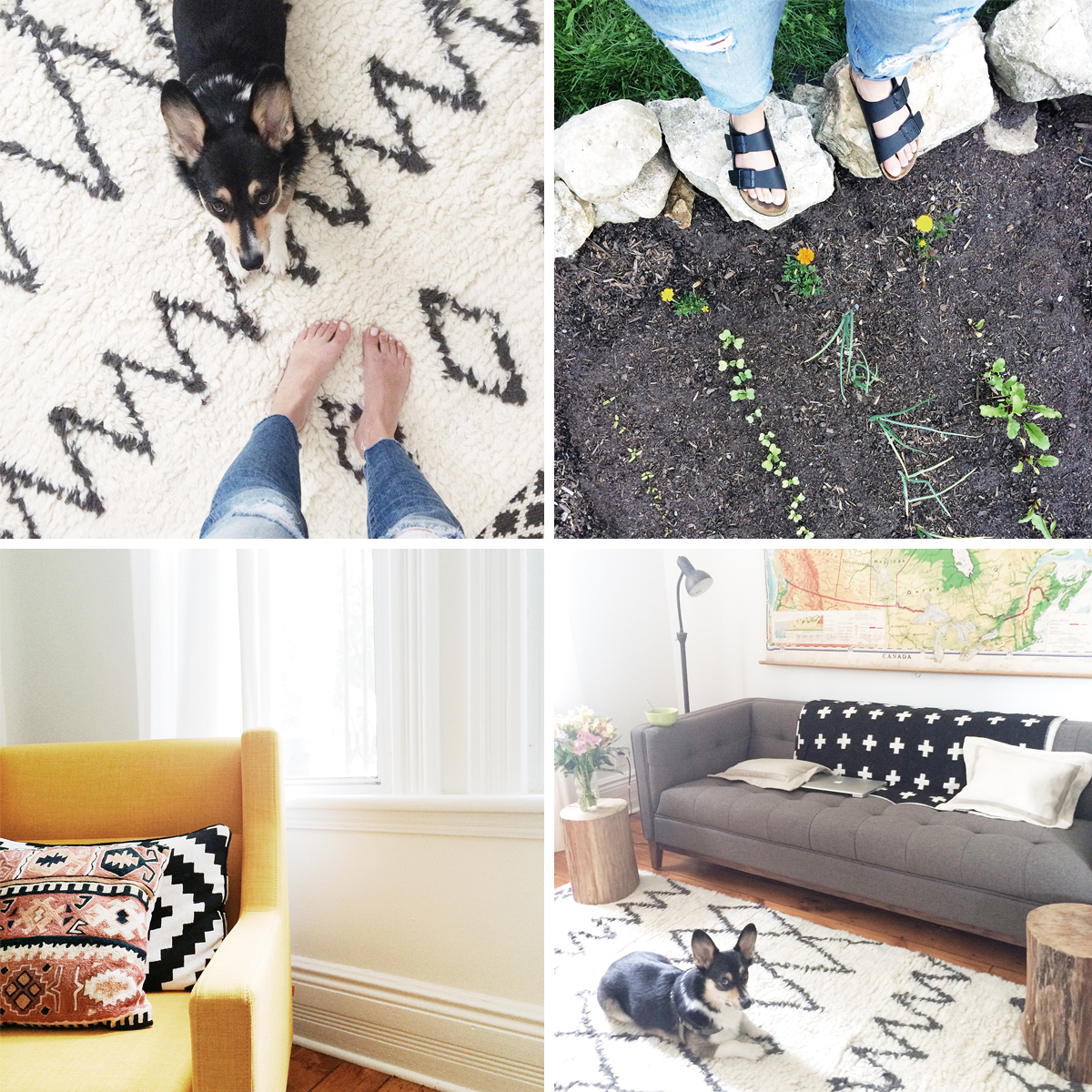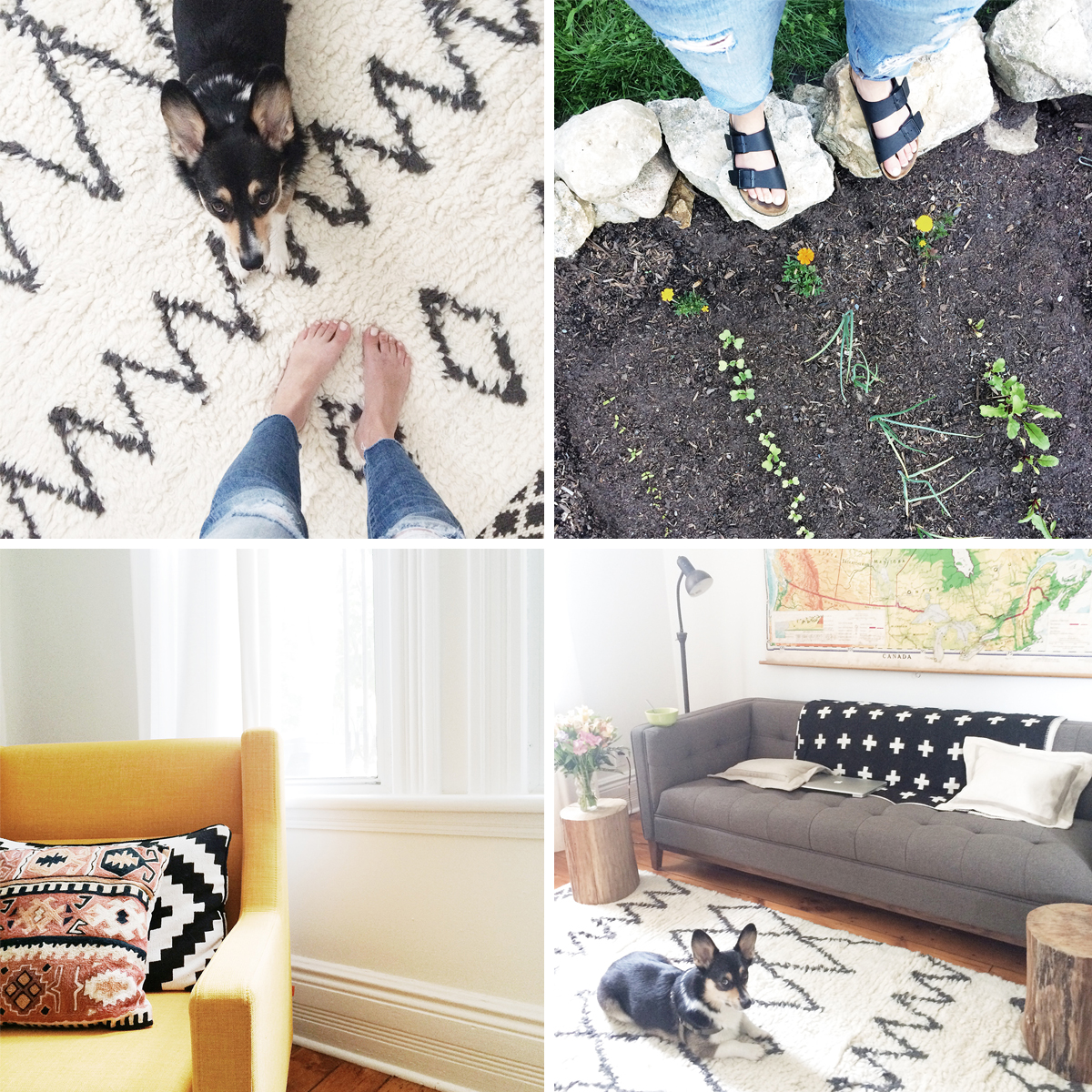 Backing up a touch more for a look at my July style, which was all about whites and neutrals. Work has been really busy so I've tried to keep calm with simple looks I can be comfortable in all day (and night sometimes!). The more I take time to step back and get an overview of my style the more I see what I'm drawn to and how clean and simple my closet is getting. I love it!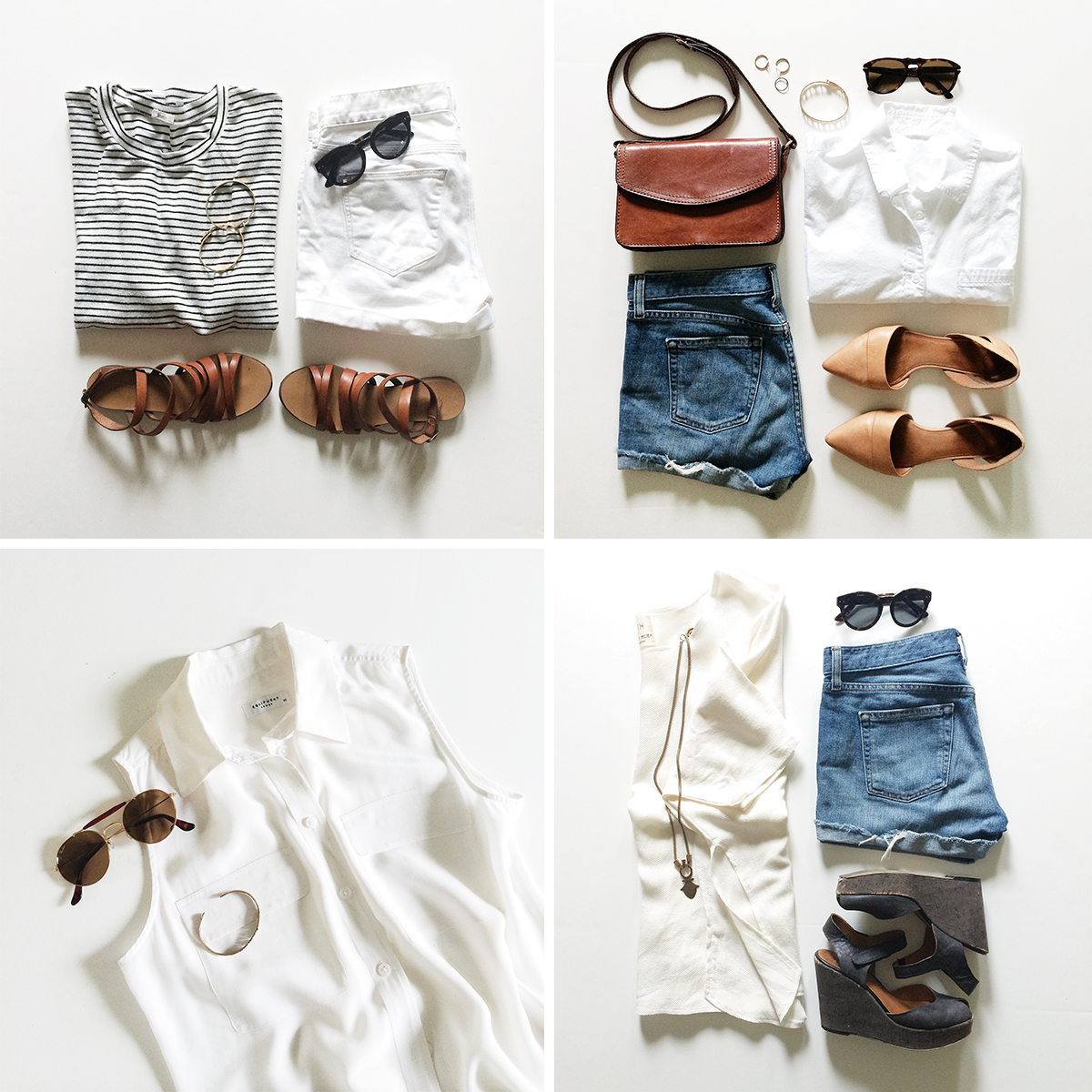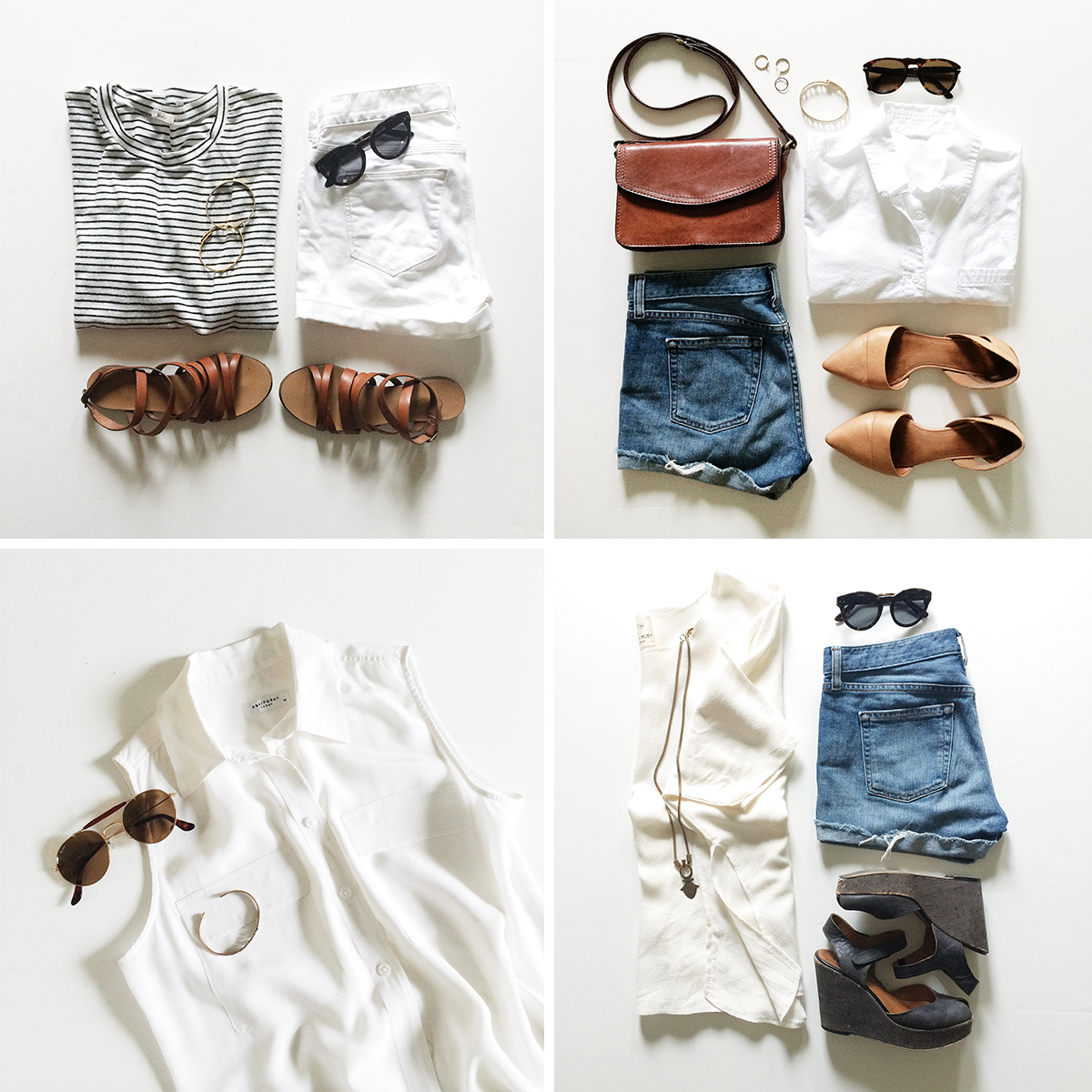 Now we're right back to the start of July when we were lucky enough to escape with friends to their cottage up north. The cottage is aptly named 'Wonderview' and no photo can quite do the stunning scene justice. It was the perfect weekend to catch up and let time slow down for a bit. I am still obsessed with the amazing 70's decor throughout the cottage, I mean that lampshade, those chairs, that teapot!!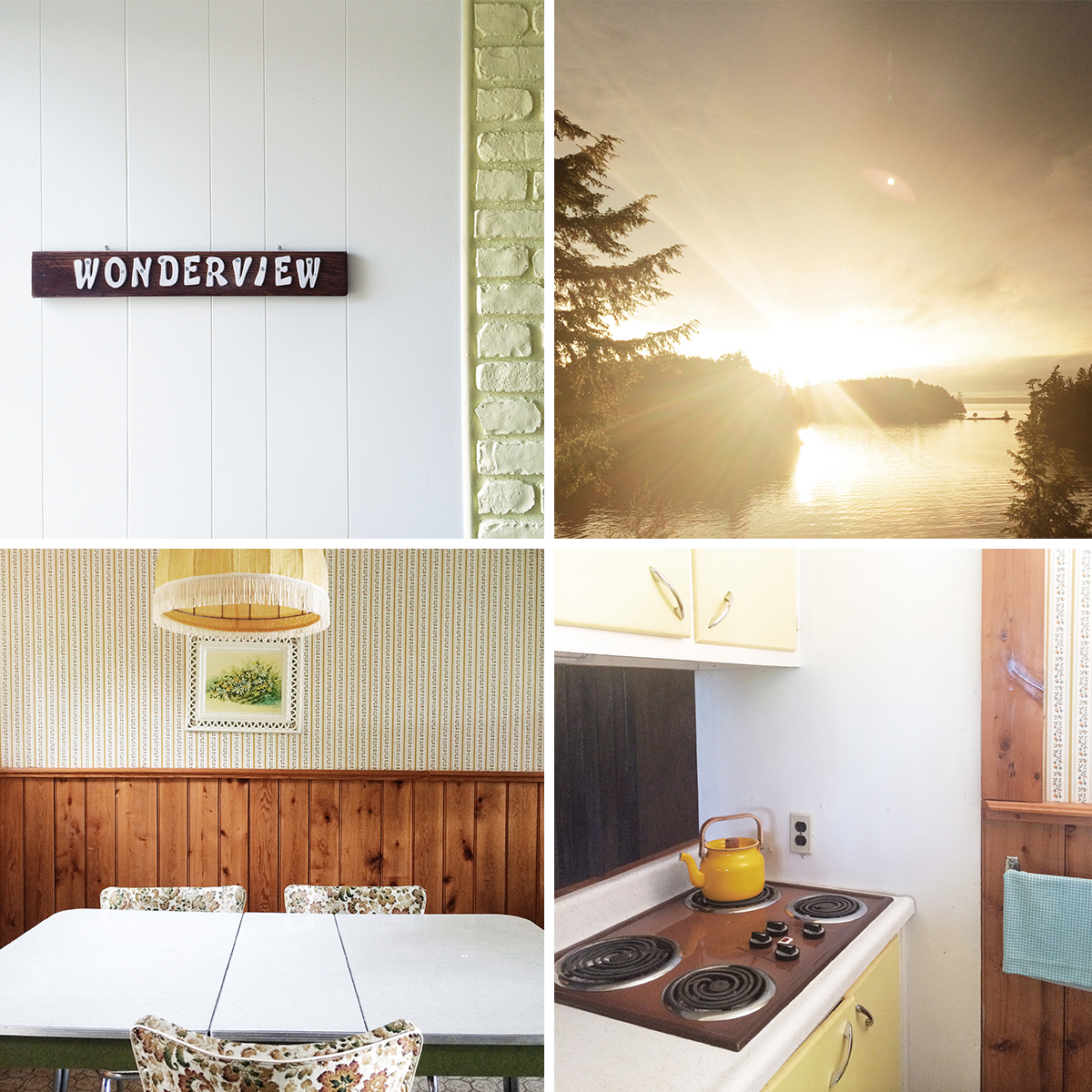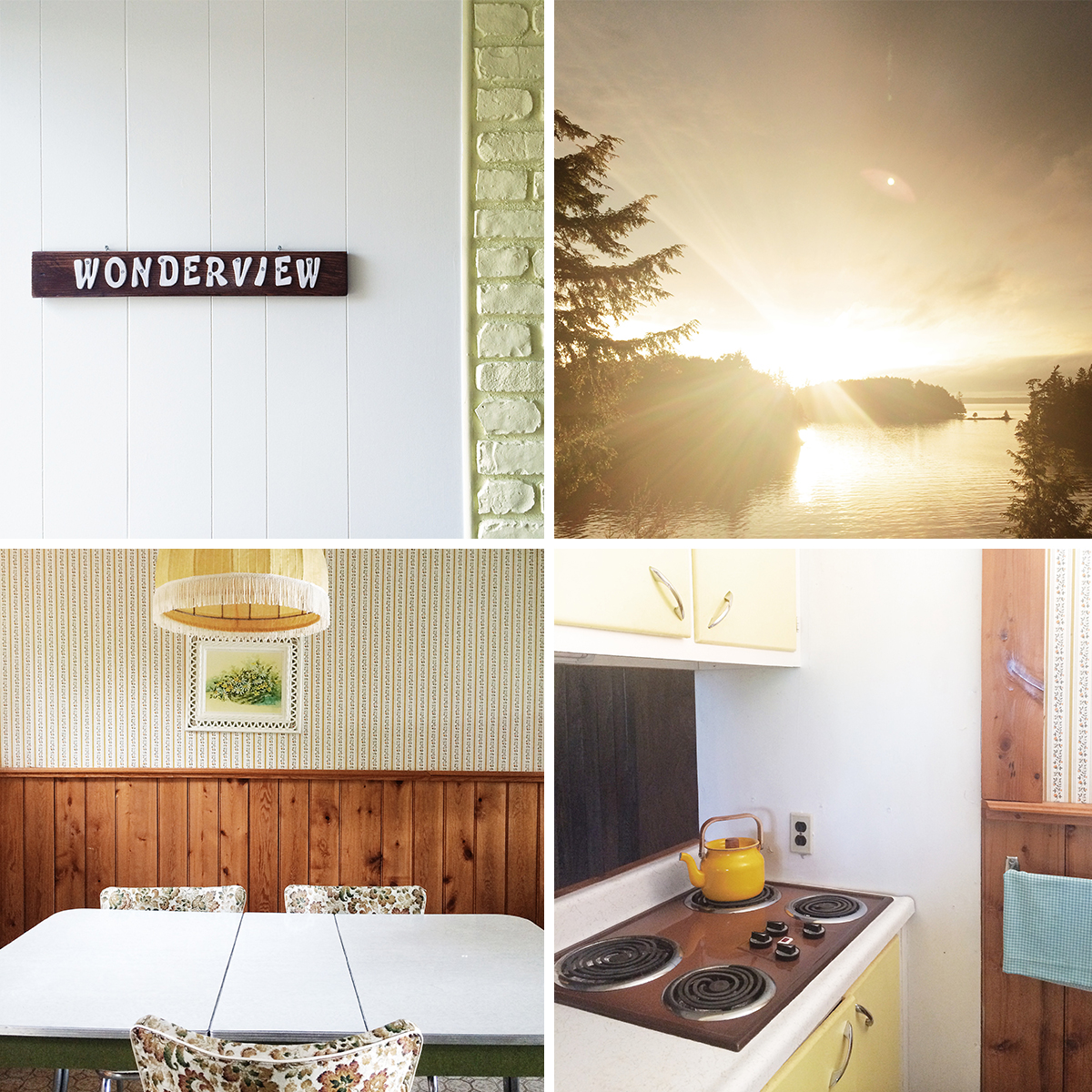 August is going to be the craziest month of the year so far. I've got two weddings to look forward to plus trips to Vegas and San Francisco! Not to mention the two products our agency is launching. I dare say September will be here before I can even blink.