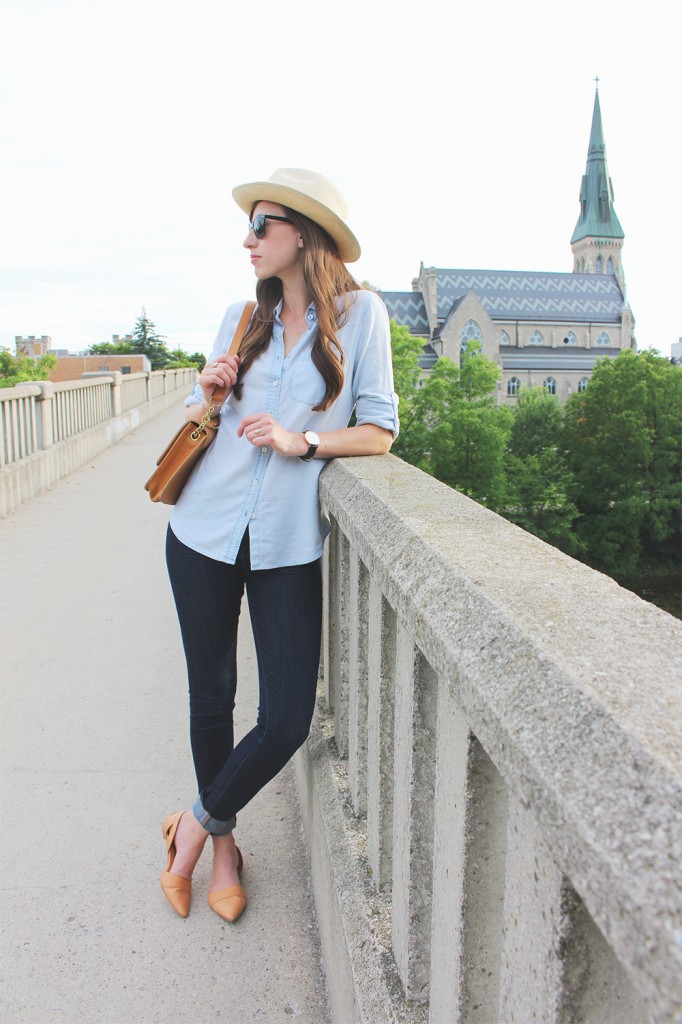 Nothing lasts forever, which is both the blessing and the curse of time. I always sense this the most towards the end of August. I want to cling to summer but I'm excited for fall and the changes it always brings with it. The days are getting noticeably shorter and if you look closely you'll see a few leaves starting to change colour. September is ingrained in my psyche as a month of promise and opportunity. It's when I put the lackadaisical attitude of summer away and face the world head on.
While time is inherently fleeting, it can be serendipitous too. Just a few weeks ago I published my August Wishlist on which I shared a classic watch I'd been eyeing for a while. Not two weeks later I received a lovely email from a representative at Daniel Wellington, the Swedish timepiece designer, offering the opportunity to collaborate and feature that very same watch. Talk about perfect timing!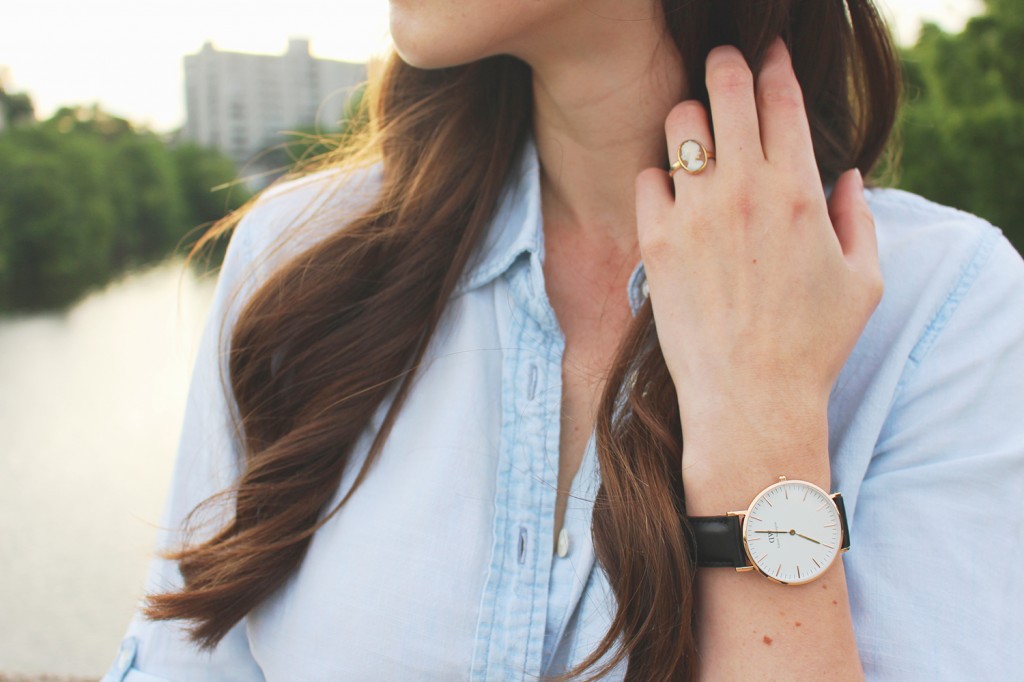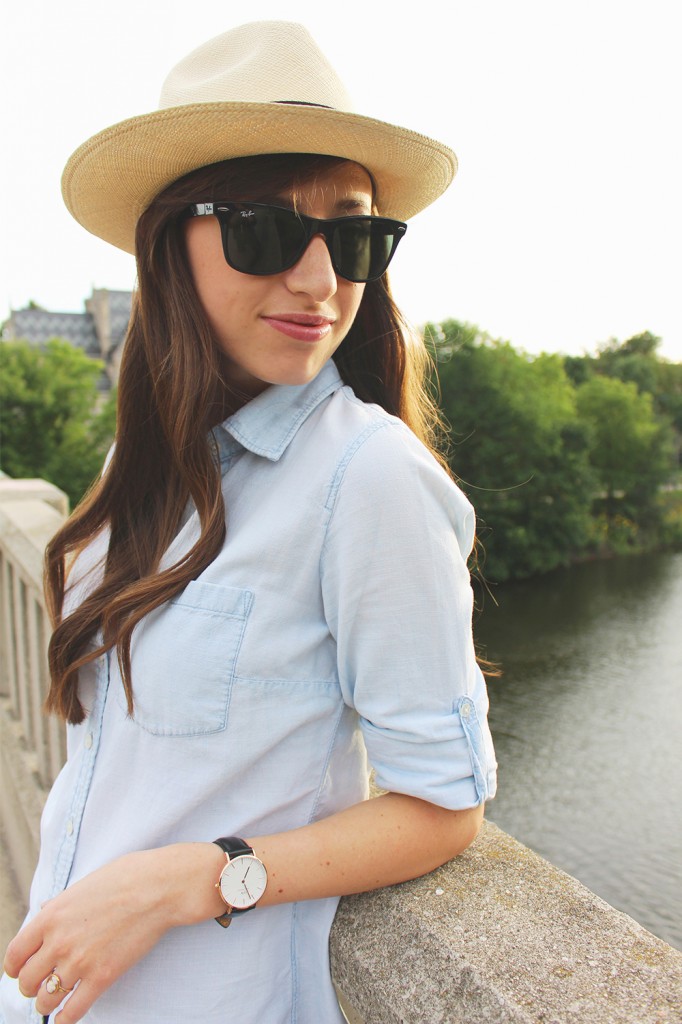 Daniel Wellington is a relatively new watch brand based out of Sweden with a design philosophy based on simplicity, quality and class with a timeless aesthetic. The collection (for both men and women) offers a range of practical, elegant and sophisticated styles, each with a variety of interchangeable bands. Who doesn't like a lot of chic and a little versatility? I was drawn in by the Classic Sheffield Lady as I've long been looking for a simple, large faced, low profile watch with a sleek black leather band. Since it arrived I've worn it every day. It gets more supple and comfortable with each wear and it's a luxury to always know the time with just a turn of the wrist.
I'm very pleased to offer my readers 15% off any Daniel Wellington watch with the code "STYLEBEE" from now until September 30th. Take a look and see if one might suit your fancy.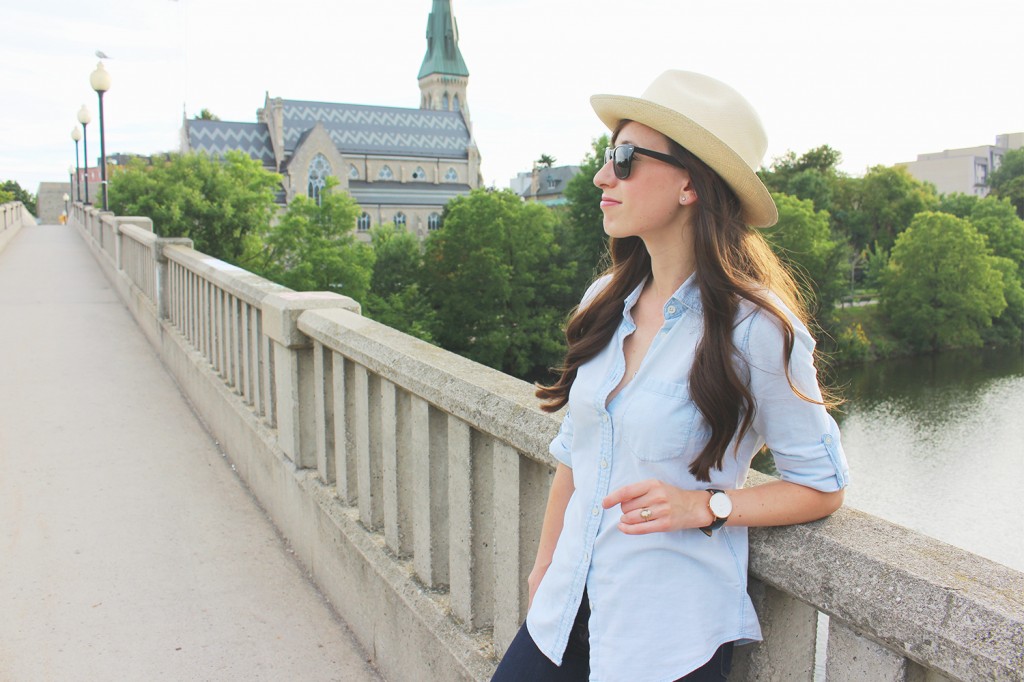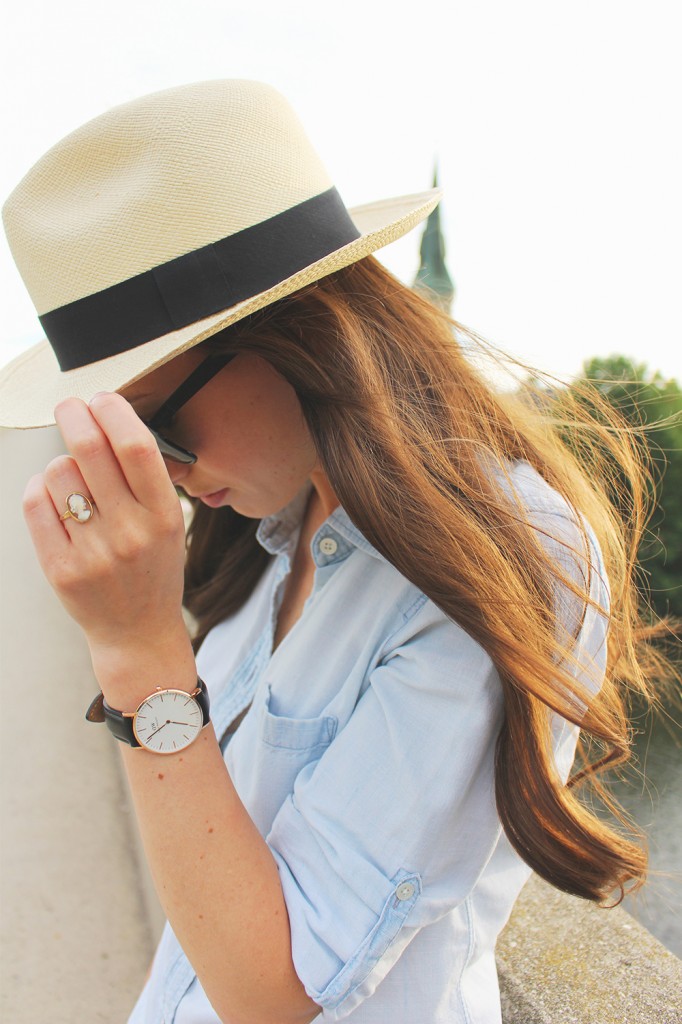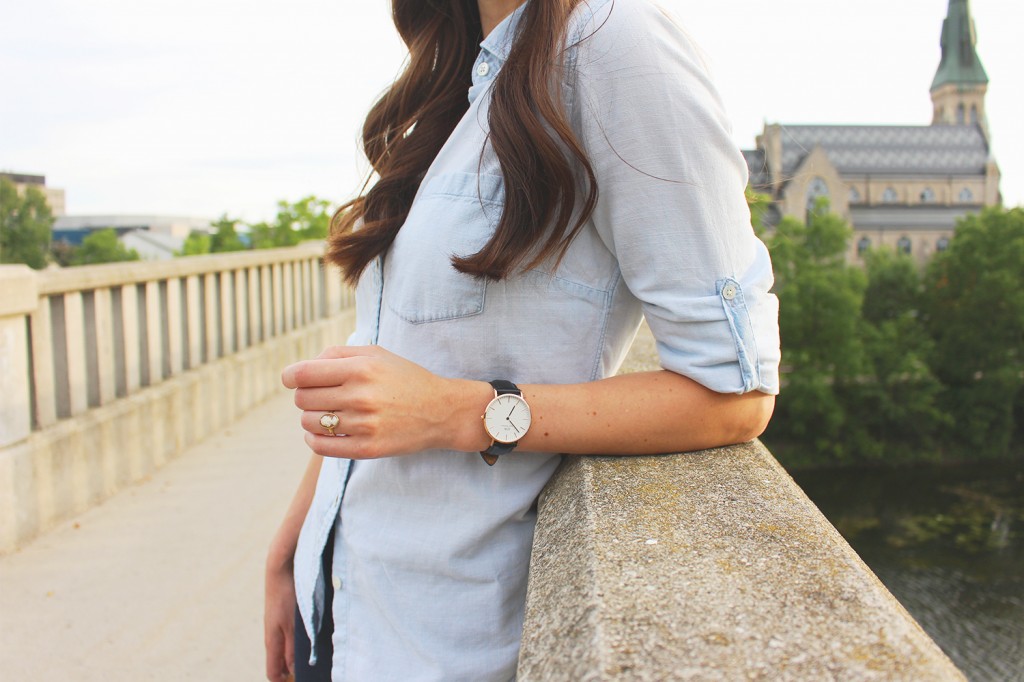 Watch c/o Daniel Wellington // Chambray shirt old Similar, Similar // Jeans JBrand // Hat J.Crew // Shoes old from Madewell love these // Sunnies RayBan // Bag old J.Crew
Photos by my classic fella, Dave Ruhl.