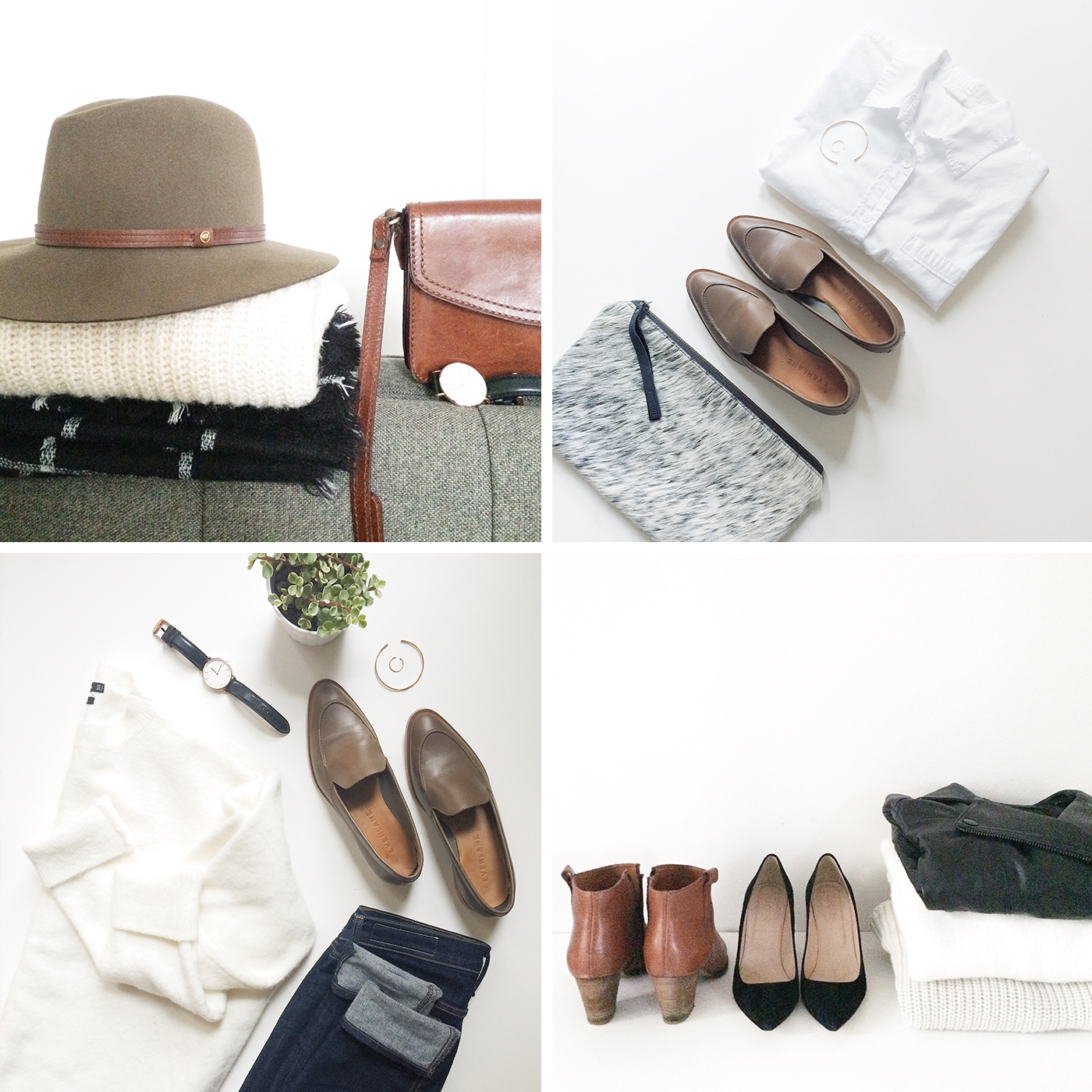 Today is the last day of October…wait, WHAT!? If it weren't for these monthly 'Vibes' posts I'm sure I'd be totally lost. But now that I stop to think about it October had a lot of changes and milestones in it. I completed my 2014 Lean Closet Mission and to be totally honest, it was a huge relief. Not to say I'm not really glad I did it but just because those posts were an insane amount of work to pull together. I've discovered a lot about myself through the personal style quest and it's reinforced the fact that I care very little about following trends. Staying updated is one thing, staying trendy is just exhausting. Judging by the record setting response to my closet mission, it's something that a lot of people are interested in. This is great reinforcement and has encouraged me to keep pushing down the road of Choosing Well and Buying Less.
Fall is out in full force around here these days. The logs are stocked up for winter fires, the days are getting frighteningly short and the ground is absolutely covered in leaves. I'm loving every minute of it and trying not to acknowledge the impending ferocity of Canadian winter.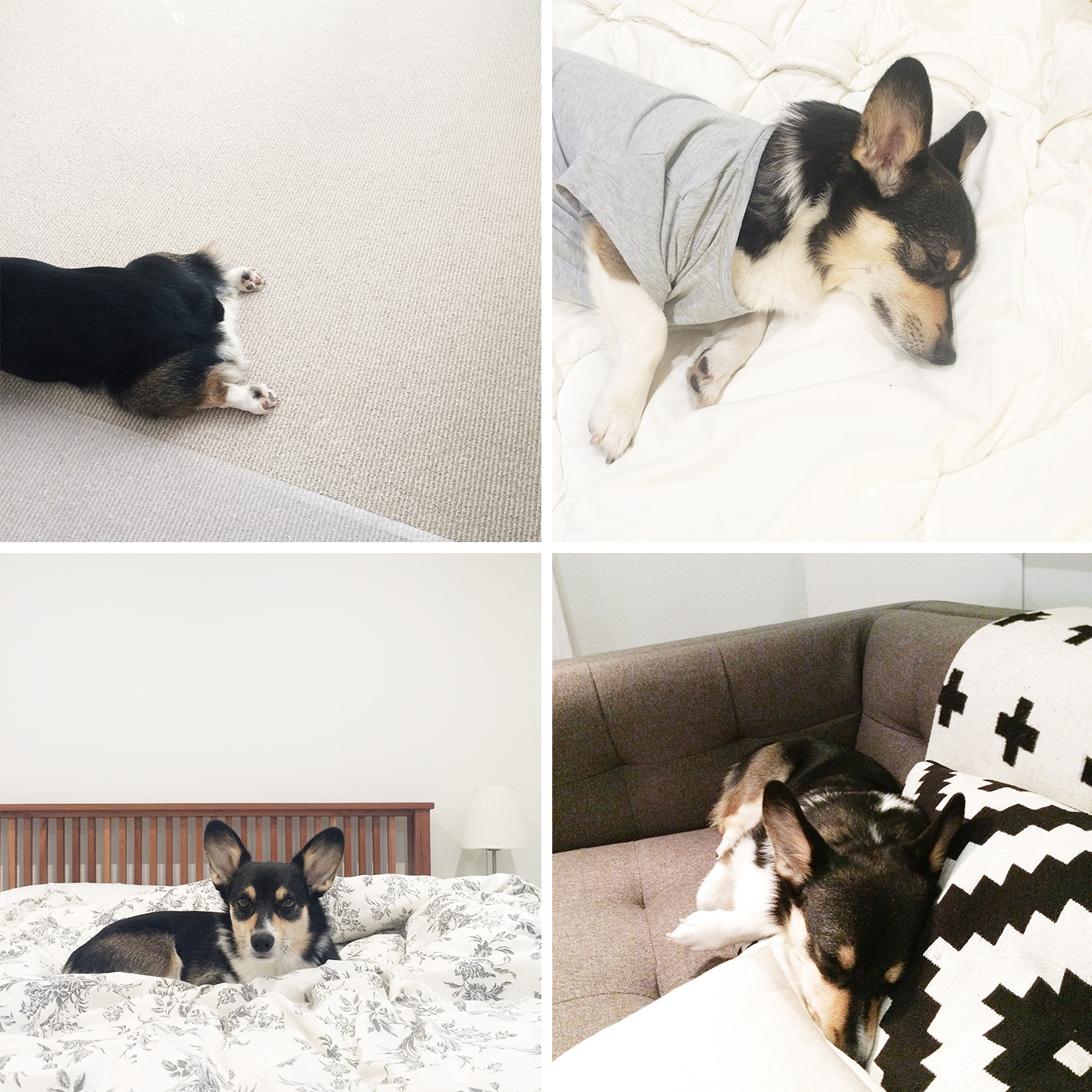 I feel like I don't share enough about my favourite furry creature on the blog so I'm Dobby bombing this post with shots of my little fella. From these photos one might think he's a pretty laid back little guy but trust me, that is not so. He is a 21lb ball of energy that's always ready for intense fetch sessions, tug of war show downs and long walks to the P.A.R.K. He's a feisty devil but we adore him just the way he is with all his quirks and ridiculous antics.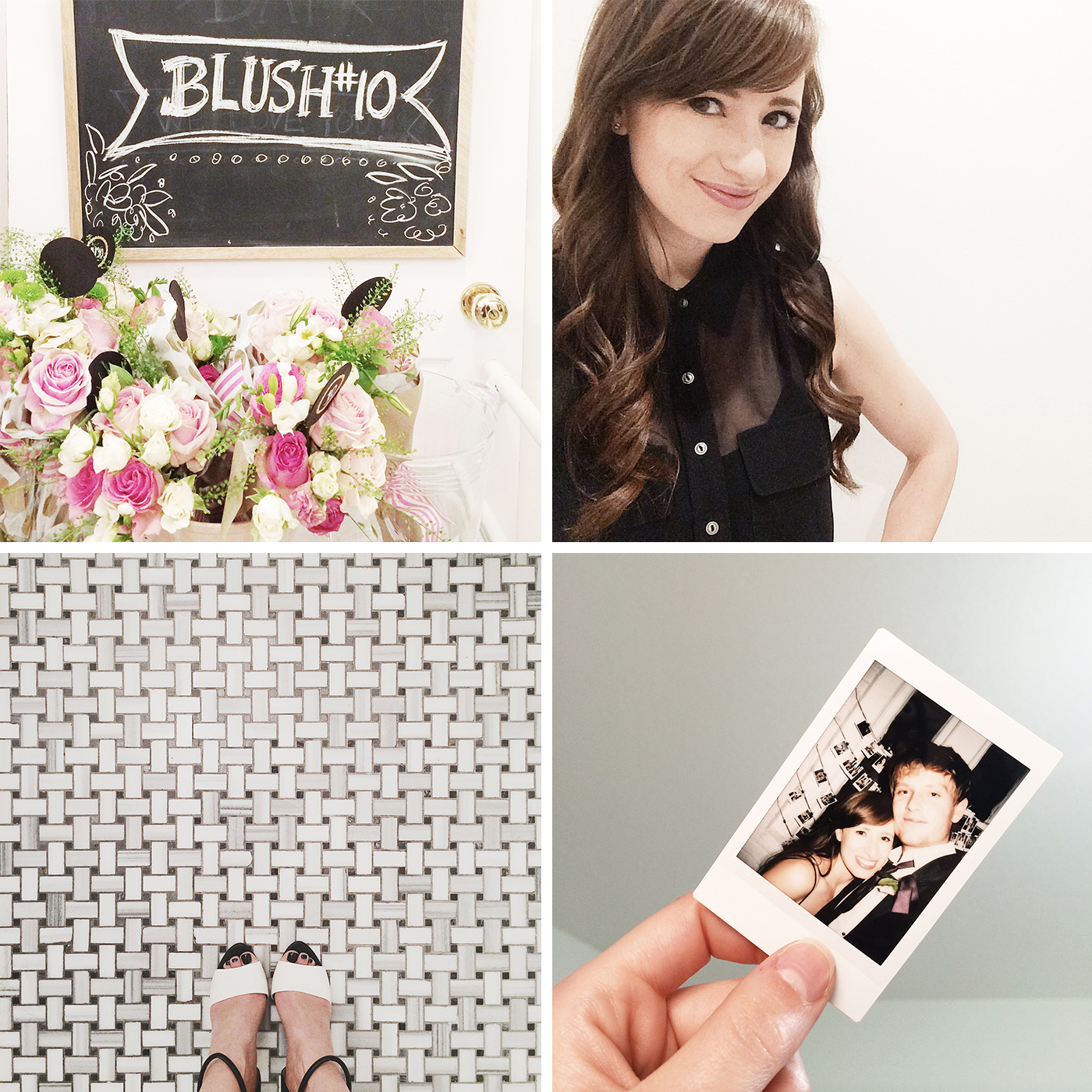 October always brings at least one reason to get dressed up but I had an additional two reasons this month. The first was in celebration of Blush Shop's 10 year anniversary which was a delightful little event filled with all the best things: clothes, cupcakes and flowers. Michele is a huge inspiration to me and so many women and it's great to see her and her shop going strong after a decade and more successful than ever.
The second reason to dress up was for the marriage of one of Dave's best buddies. It was a true urban wedding held downtown Toronto in an awesome tucked away art gallery. We danced until our shoes fell off and celebrated the union of two of our favourite people.
The third reason to dress up is none other than Hallow's Eve! Dave and I will be handing out candy to our neighbourhood kids for the first time ever this year. Here are a couple costumes from previous Halloweens. Belle one year, Guinevere the next, obviously I have a thing for being a Princess but how cute is our little steed!? (Costumes by my insanely talented Mom). Happy Halloween Friends! What are you dressing up as? I'd love to know!