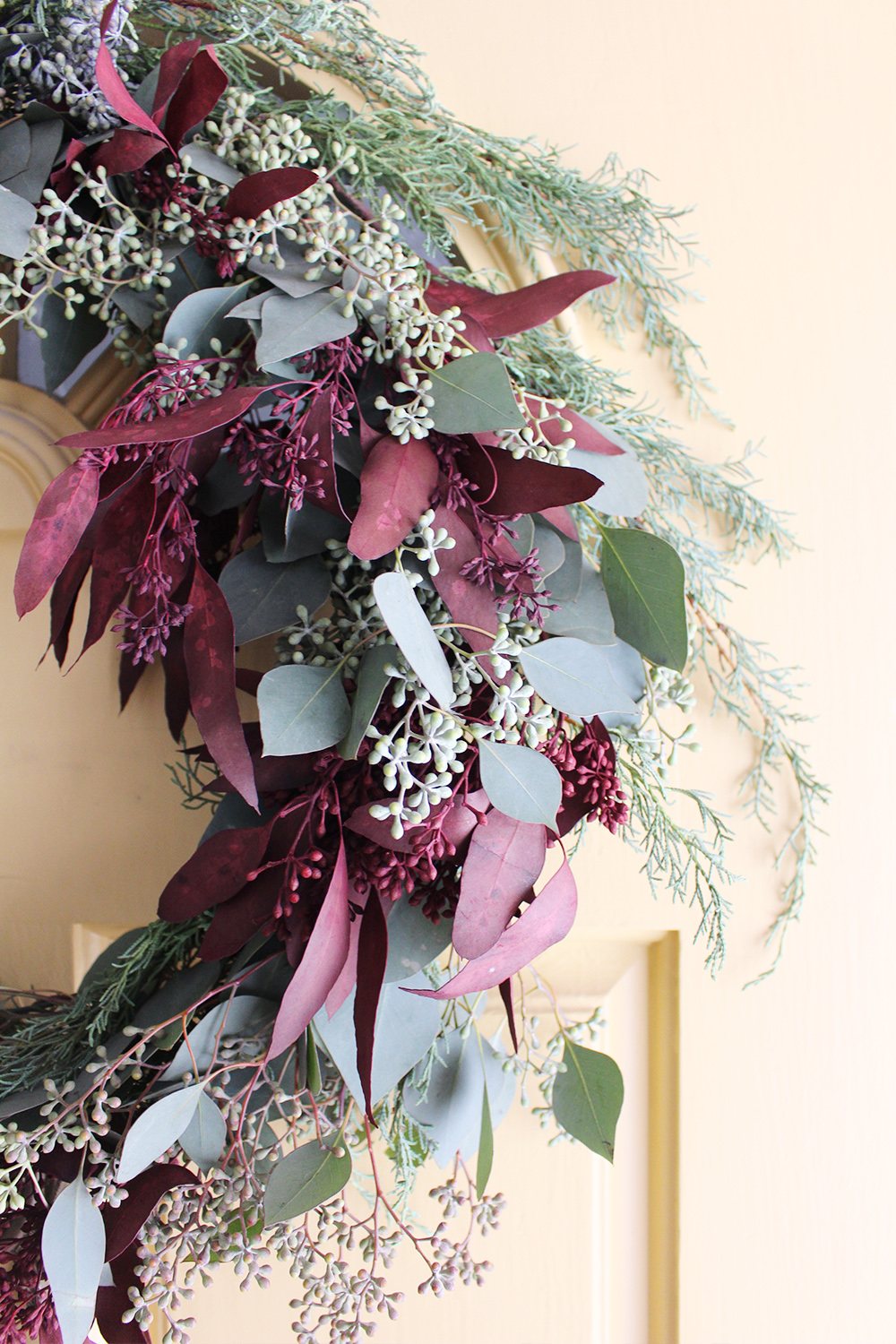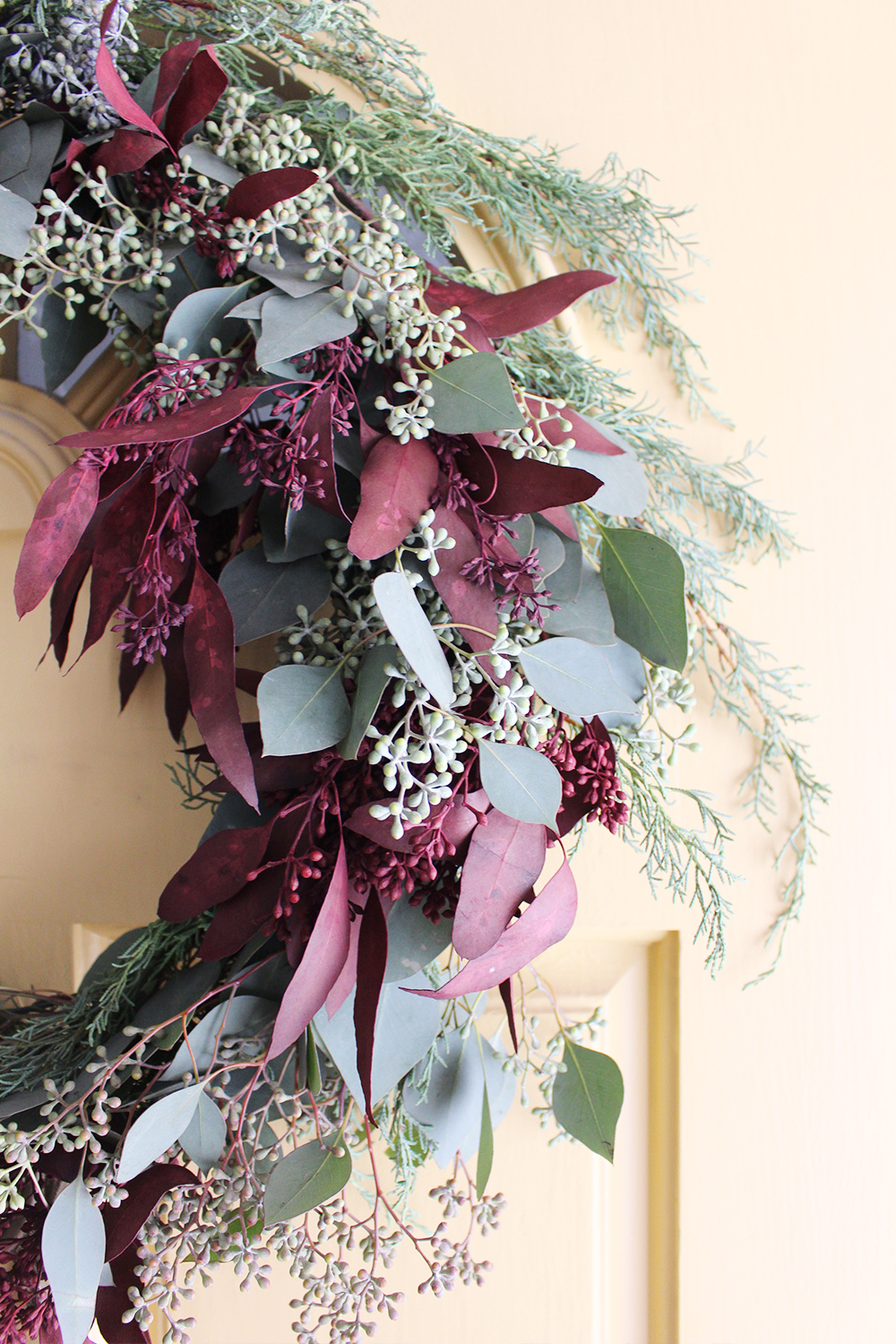 I LOVE the winter holidays and have always wanted to make my own natural wreath. Until this year my plans were in vain but thanks to my dear friend Courtney, I had incentive to follow-through this time. We decided to spend an afternoon making ourselves some festive adornments for our entrances and ended up being totally amazed by how well they turned out. I am kicking myself for not documenting the process better but that's all the more reason to repeat the tradition next year! See below for the supplies I used a very brief description of how to make your own winter wreath.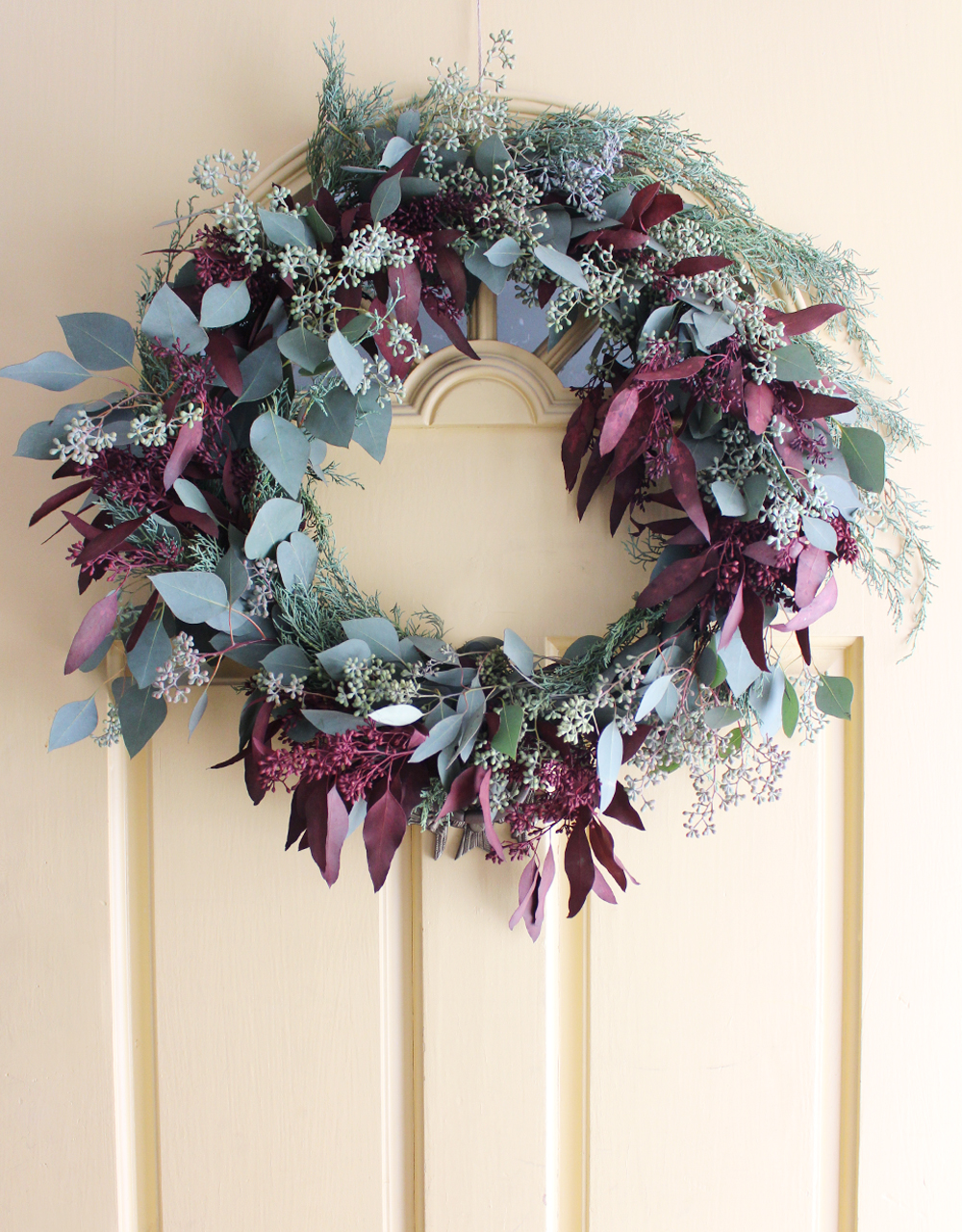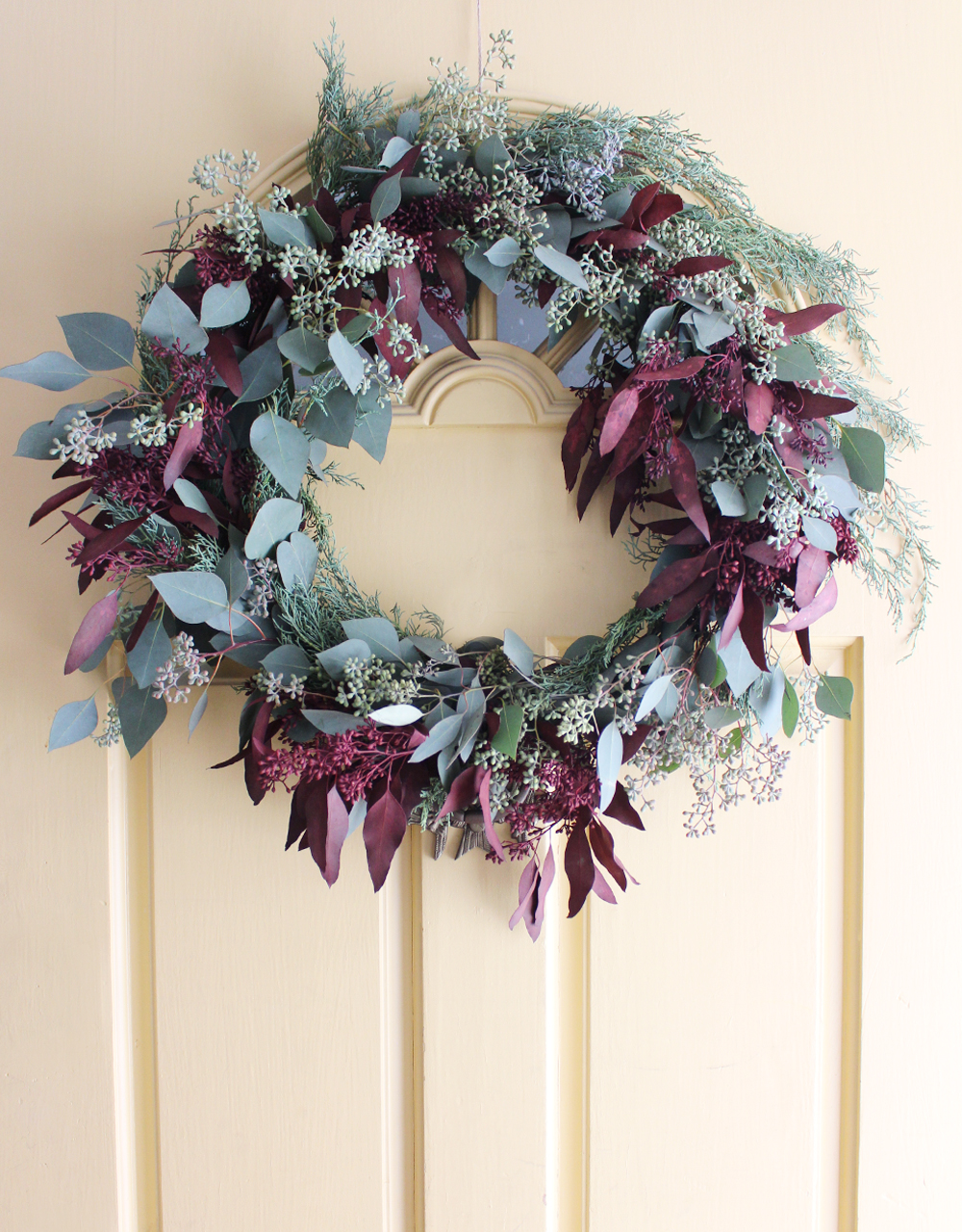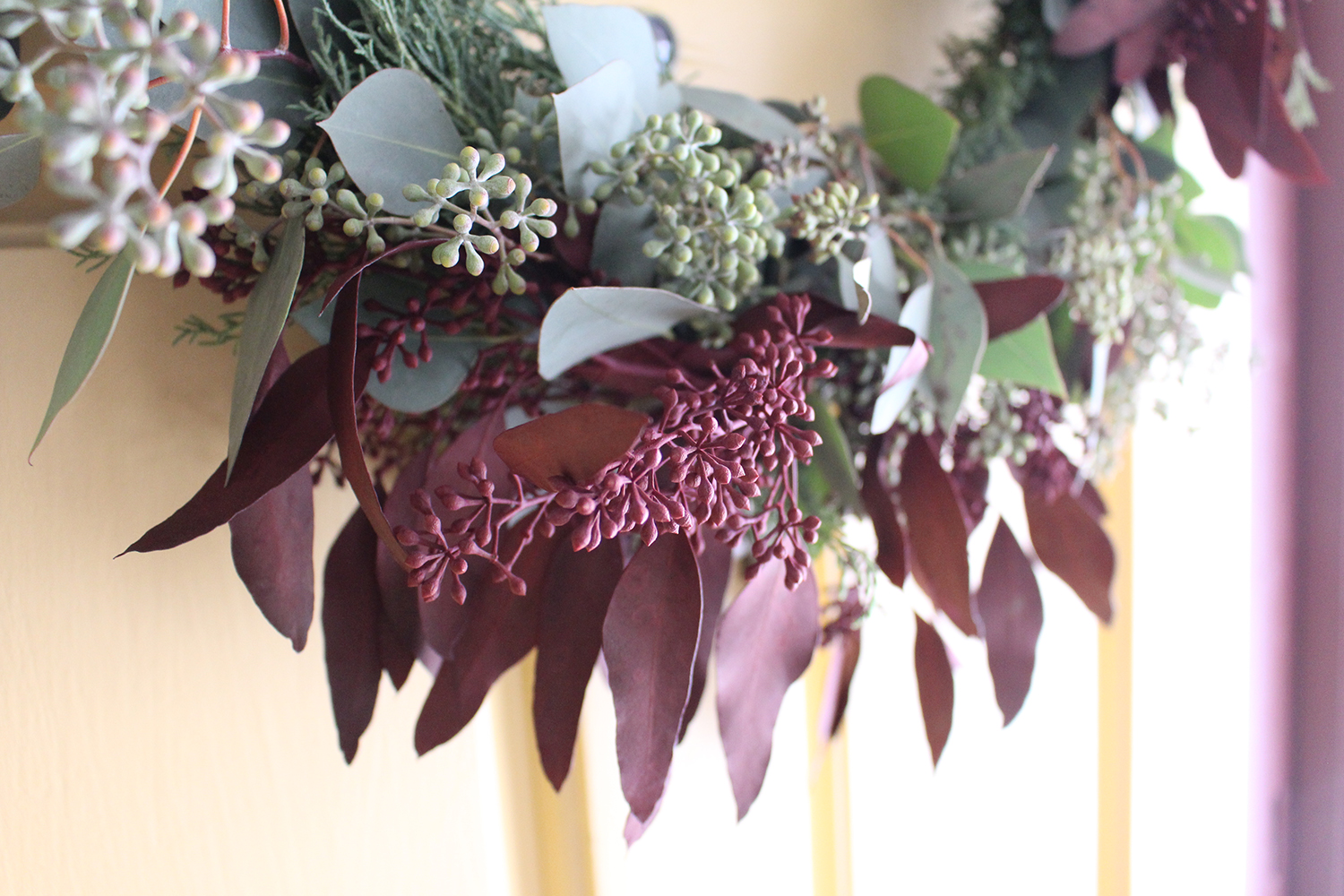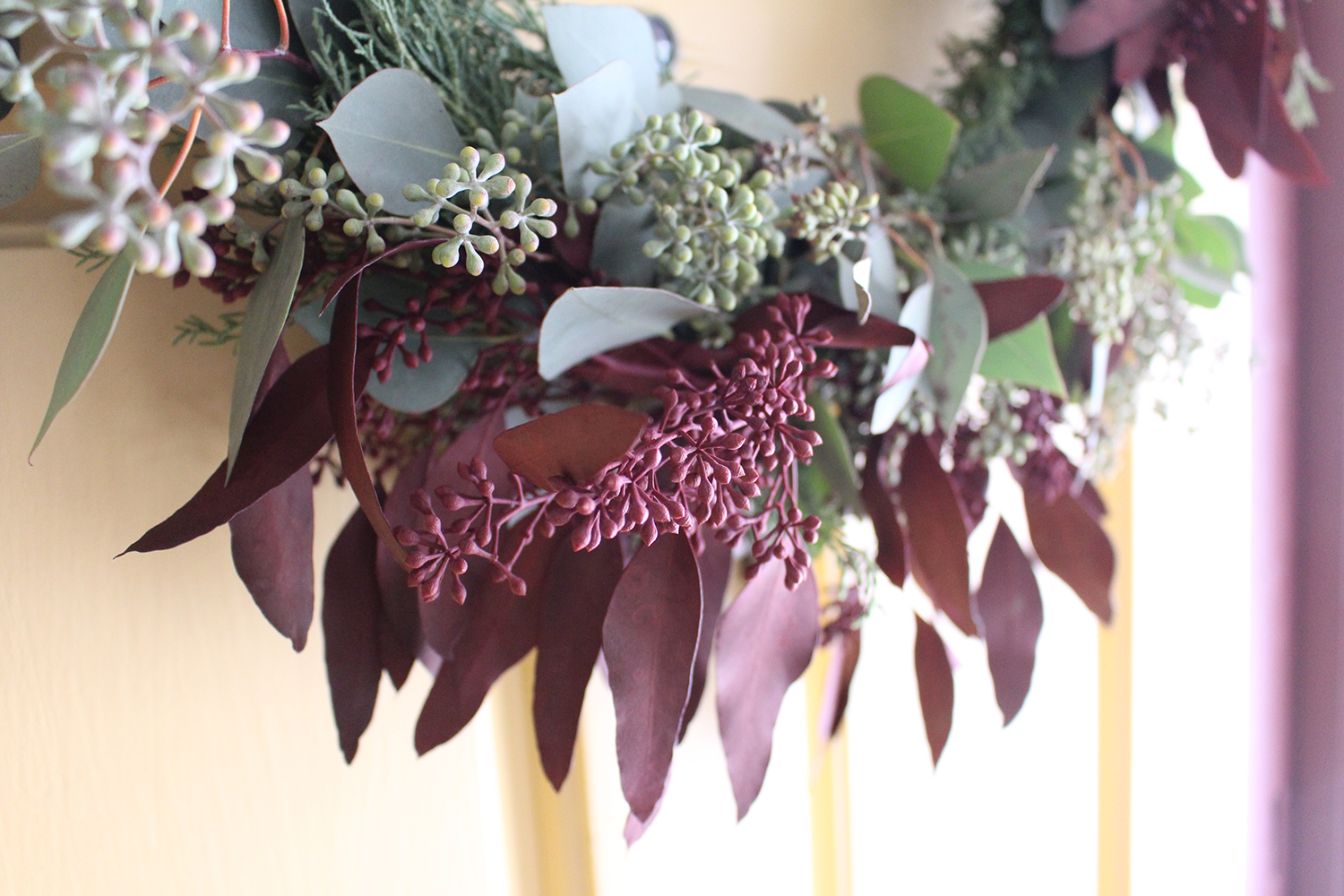 Wreath Making Supplies:
3 bunches (about 5 boughs each) of greenery (I used juniper and eucalyptus)
Pruning clippers
Wire clippers (not shown)
Twine
Green wire
wreath frame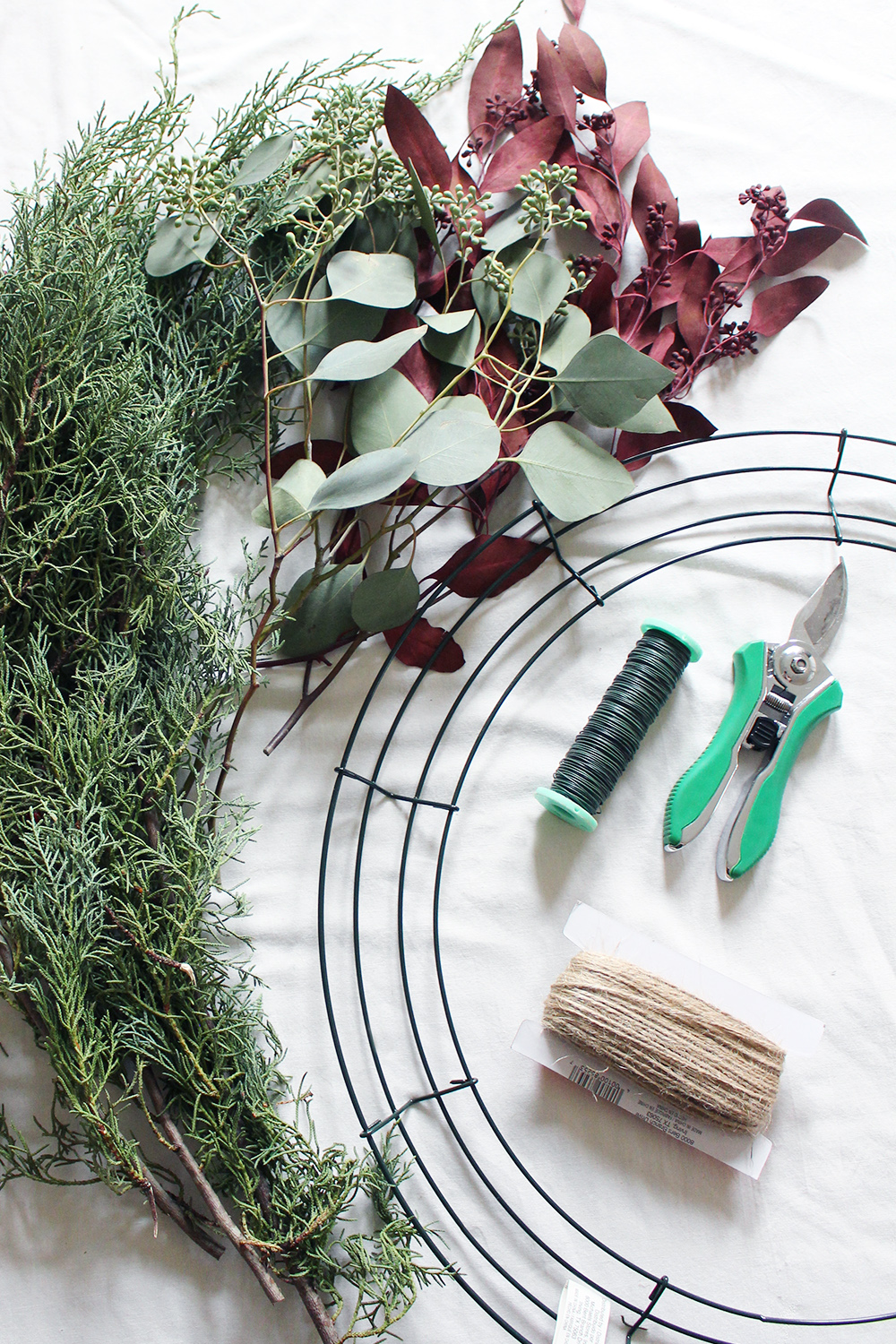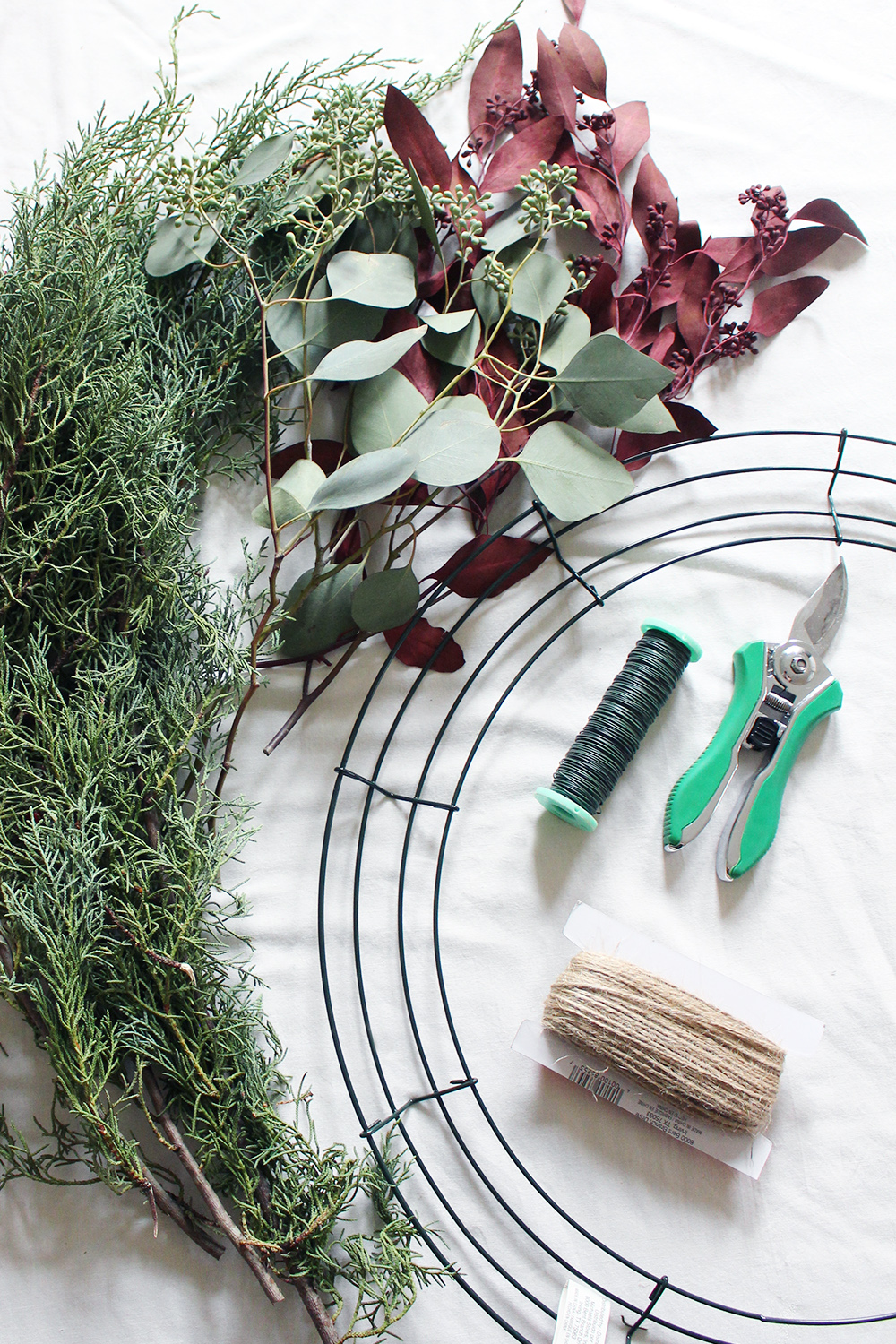 How to make a wreath (a very brief guide):
Begin by filling in the frame with one layer of dense greenery (in my case it was the juniper). Work around the frame layering pieces to cover the clipped ends.
Fasten each piece onto the frame with a 1 1/2 inch piece of green wire. Twist to secure and clip extra wire.
Now you can begin adding on the other greens using the same overlapping method.
Hold the frame up frequently throughout the process to see what spaces need extra filling in.
Once you're happy with your wreath hold it up and give it a few shakes to see if any pieces are loose.
Fasten a long piece of twine to the top part of the frame and hang up for all to see!