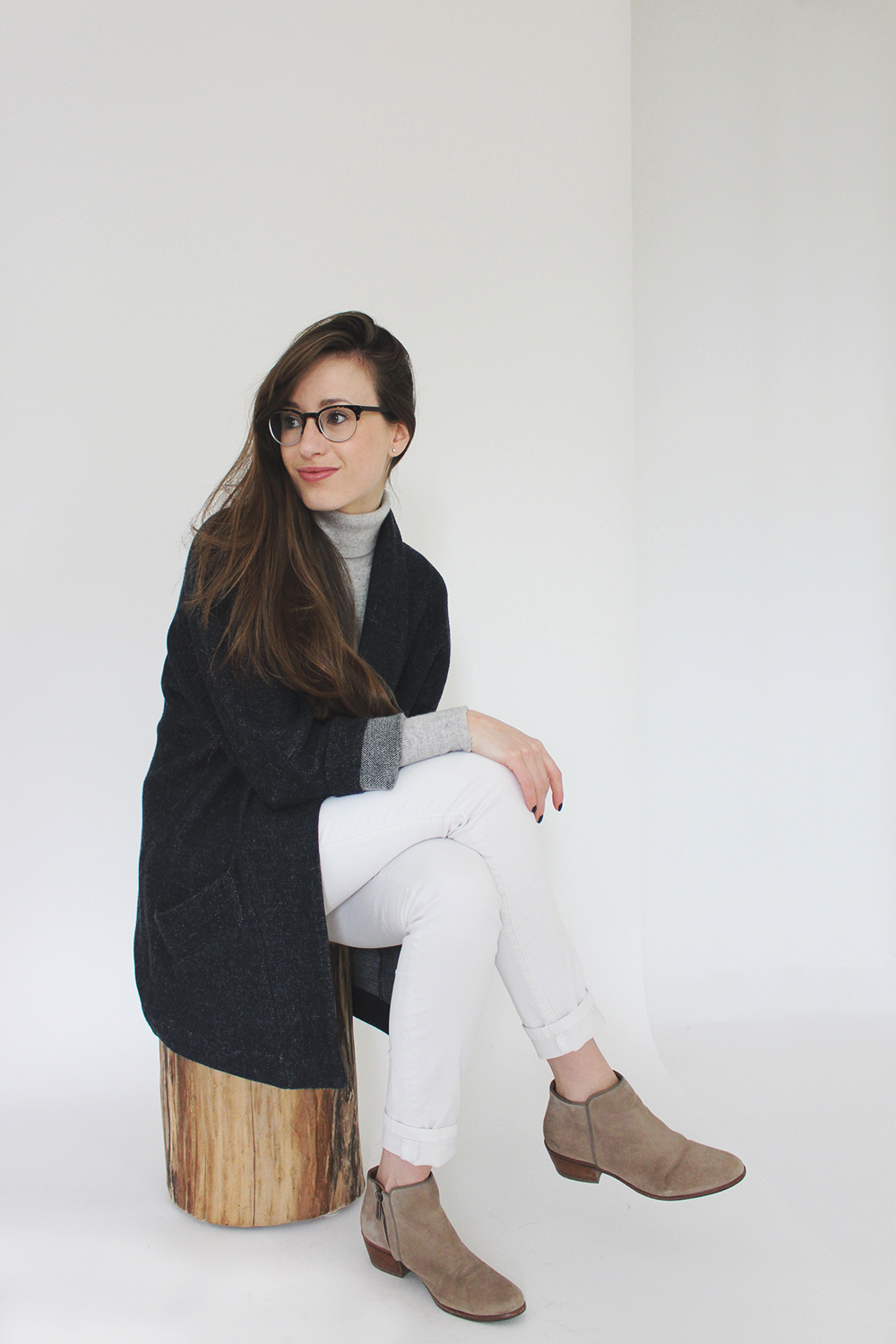 If I had to pick a uniform to wear all winter it would probably be skinny jeans, boots, a plain top and an oversized sweater of some sort. I'm finding more and more that simplicity is the key to my style satisfaction. It might seem like the easy way or even the lazy way to go about getting ready but I find it actually takes a great deal of discipline to truly keep a look simple. Some might find this approach boring and I can appreciate that but I actually find it the opposite.
Keeping a look minimal means the details of each piece can really be appreciated. When you've got too many elements all vying for attention the little things that matter get missed. Take this wool cardigan by Gusta for example. The shawl collar, the contrasting cuffs and the fiber-rich wool texture are what make it special and unique and this look let's those elements get noticed. I also love how despite it's simplicity it's still a statement piece.
So maybe next time you're getting ready try to uncomplicate things (this is really a note to myself). Don't worry about making things obvious, just let the simple details take the stage.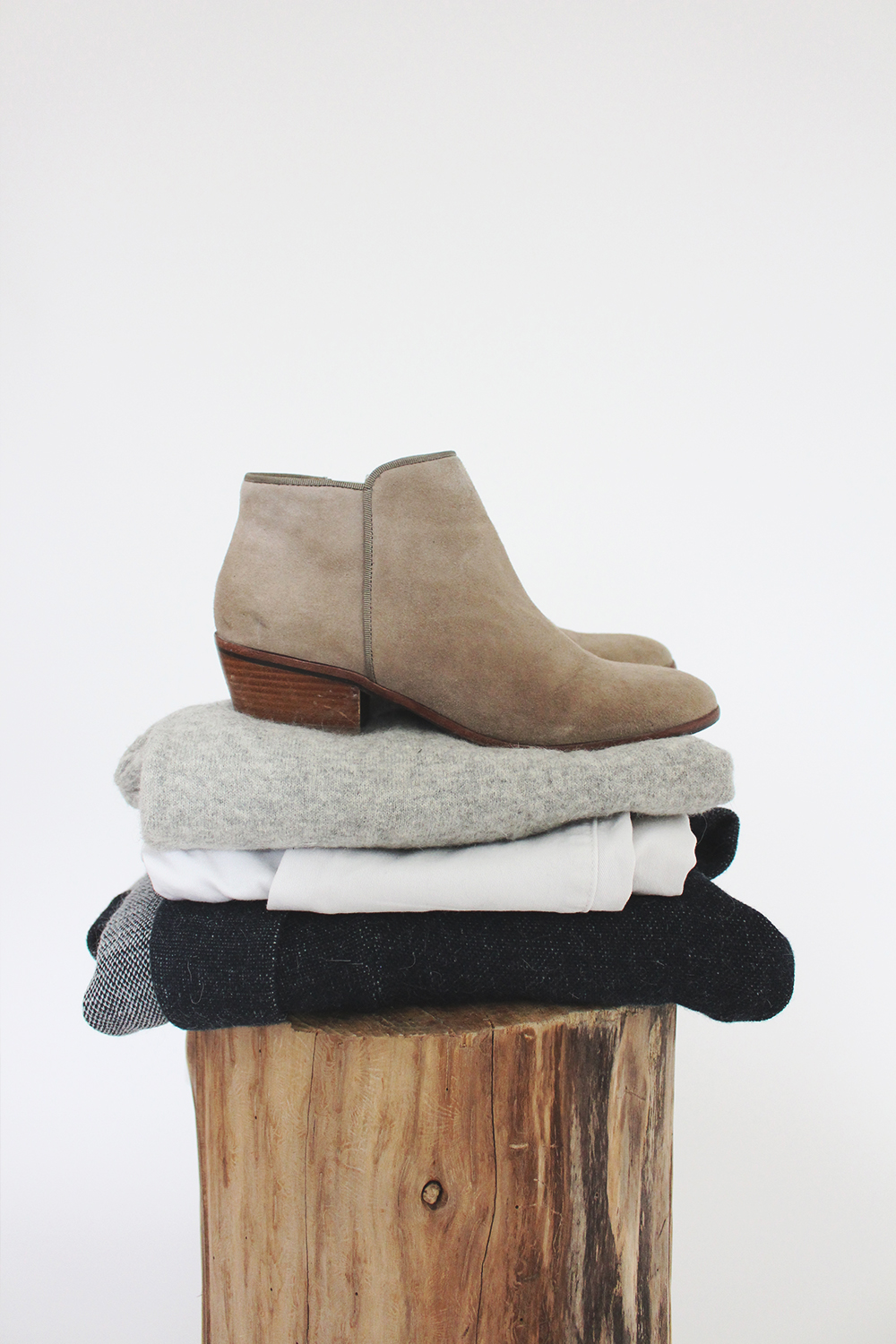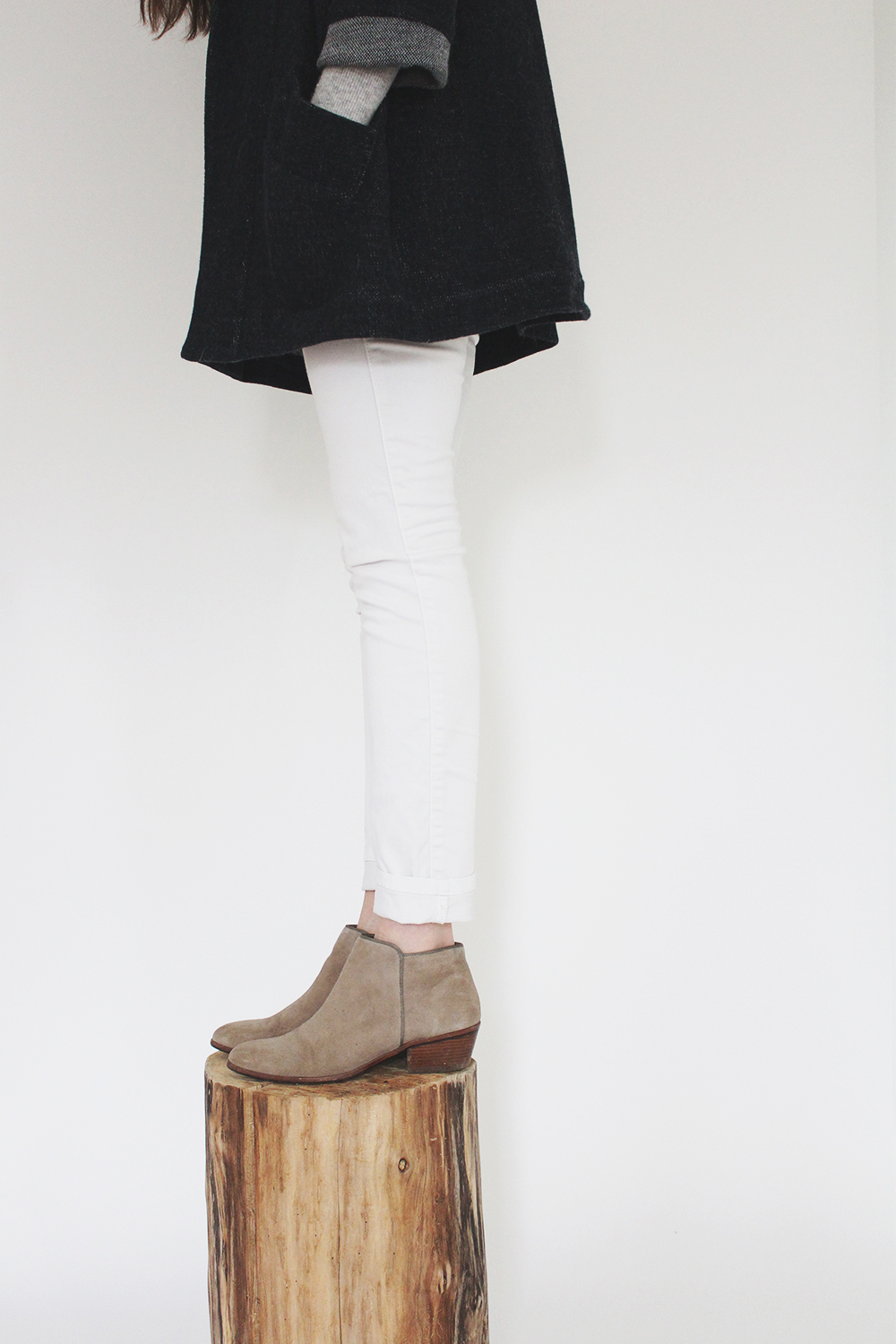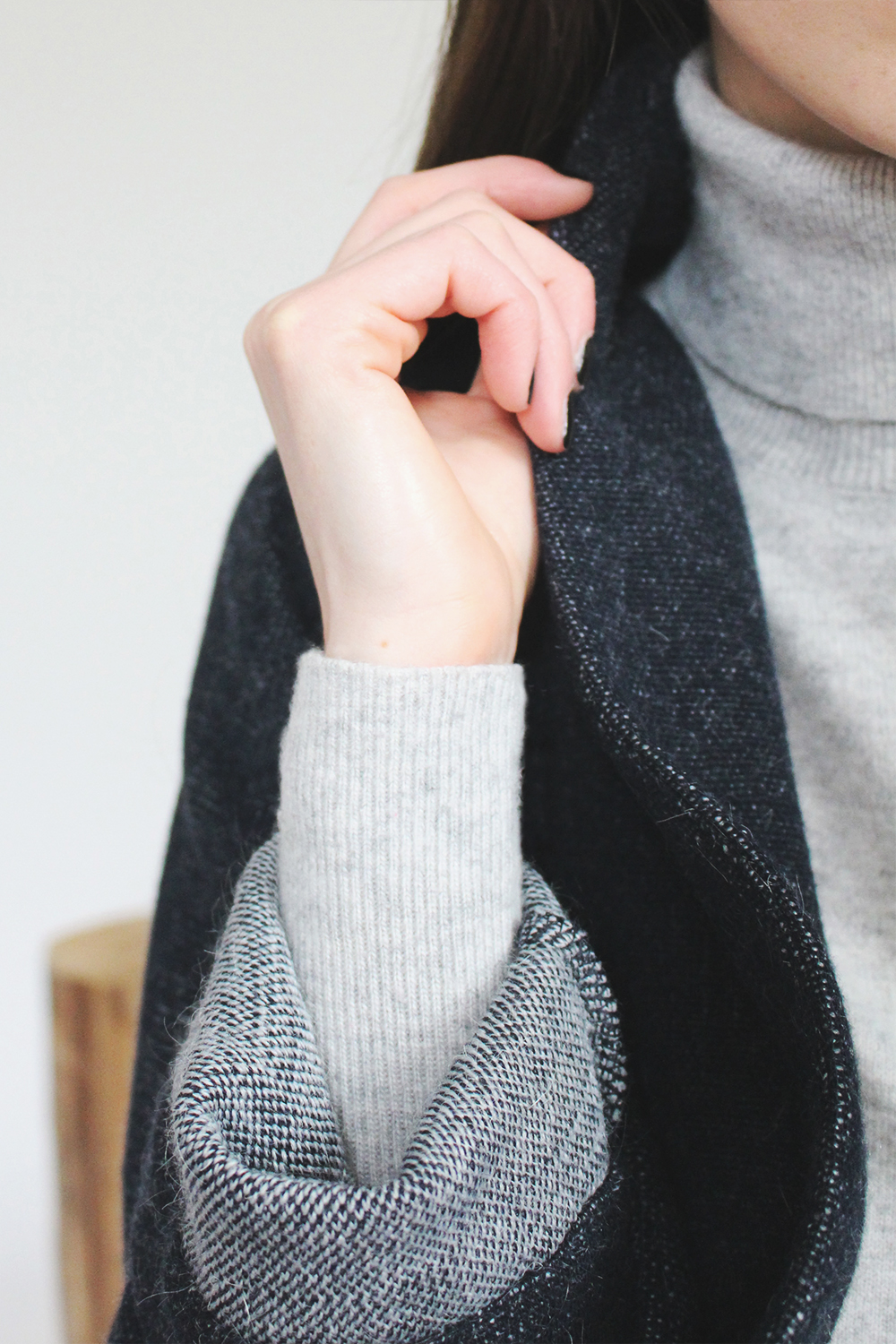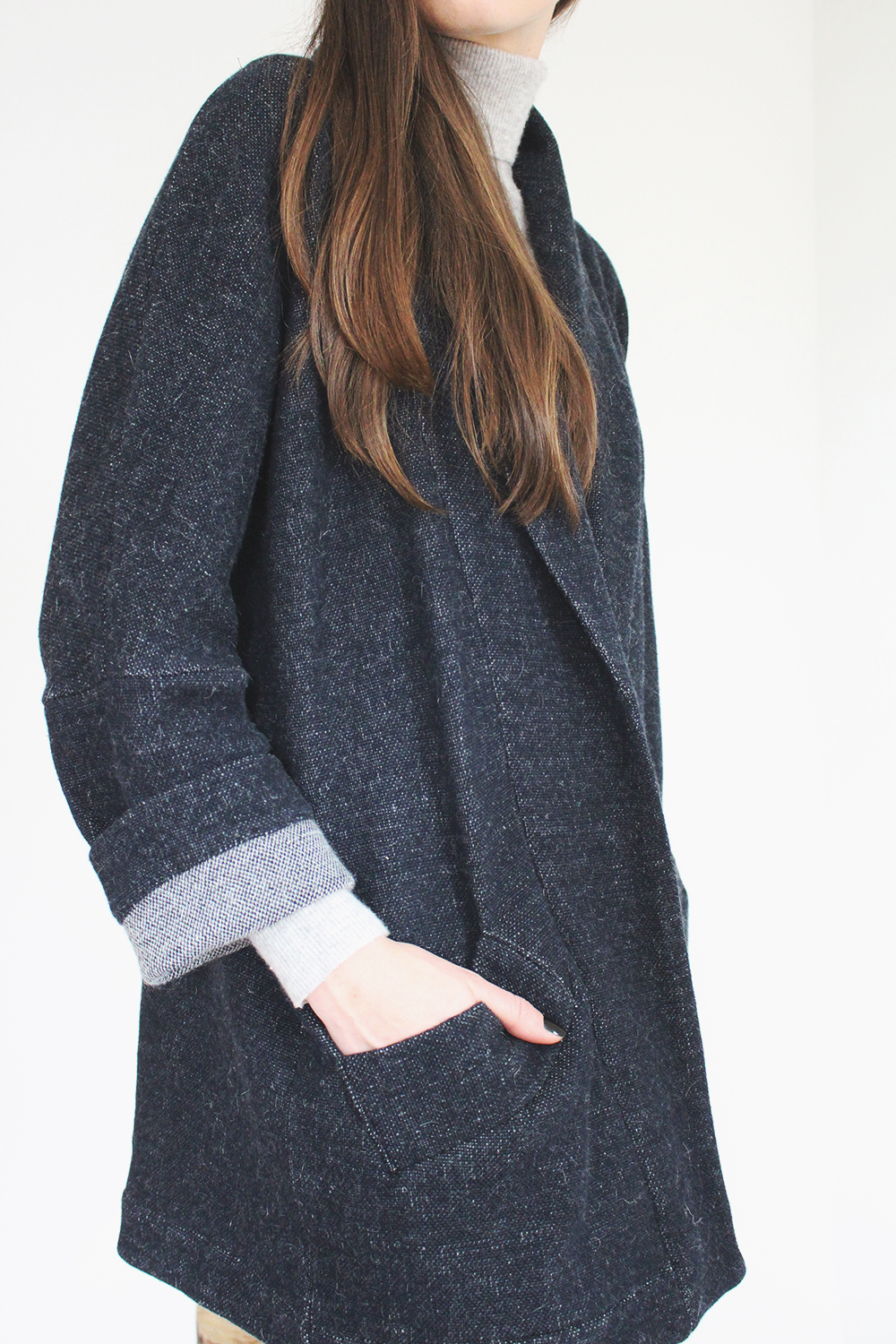 Cardigan Gusta c/o || Turtleneck old from JCrew (similar here ) || Pants old Club Monaco (similar here) || Boots Sam Edelman || Glasses Warby Parker
Please note this post was sponsored by Gusta but all opinions are my own.