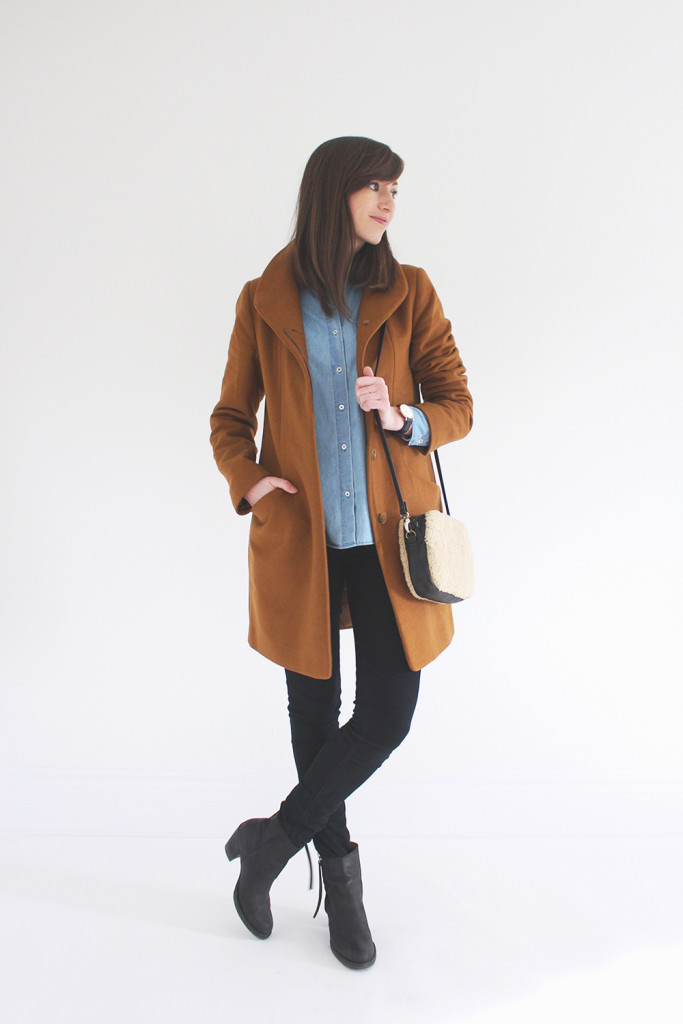 Ah! The first outfit post of 2015. The new Closet Mission has commenced and I was blown away by the amount of support and positive feedback it received. Thanks so much for your comments and for joining me. We're onto something good, I know it!
Right now I'm focusing on a shopping fast, where I don't buy any clothes for 30 days (all of January). I'll be sharing some tips on how to successfully fast later this week and I'll dig a bit deeper into triggers and what makes us crave the shopping fix so often. I'm aiming to expose the pesky reasons behind impulse buying and be better prepared to spot them when they try to get the better of me.
Since I'm on a spending hiatus, I'm looking at my wardrobe as it is now and working with what's there. During these 30 days I'm trying not to think too hard about outfits and to simply follow my instincts. This will probably lead to frequently repeated outfits and not so occasional mornings spent staring blankly at my options, thinking I have very few. But that's ok. It's kind of the point actually. To get a better sense of what's in my wardrobe and take stock of it's strengths and weaknesses.
As such, I'm kicking off 2015 with a look featuring my strongest closet players. A chambray shirt, black skinnies and black leather boots, a combination I can imagine wearing for years. It's simple, comfortable and effortlessly chic. Right now I'm topping it off with a wool coat, textured bag and wrapping myself in a paisley print scarf to battle with winter cold. This is a truly failsafe look.
Do you have an outfit like this in rotation right now? Take a moment to jot it down for those mornings when you're drawing blanks on what to wear.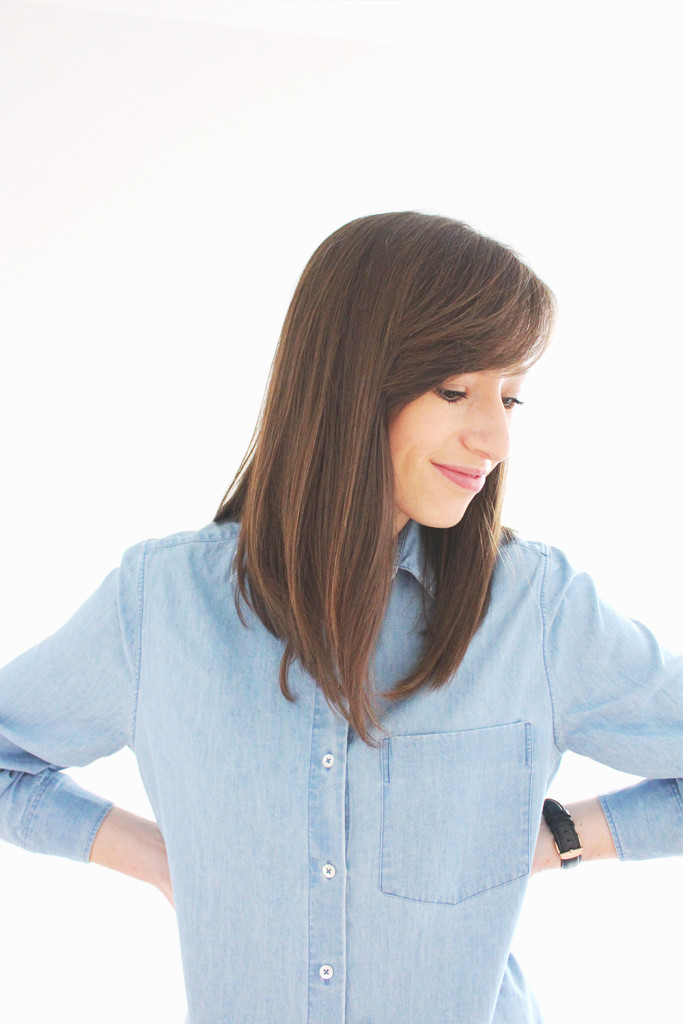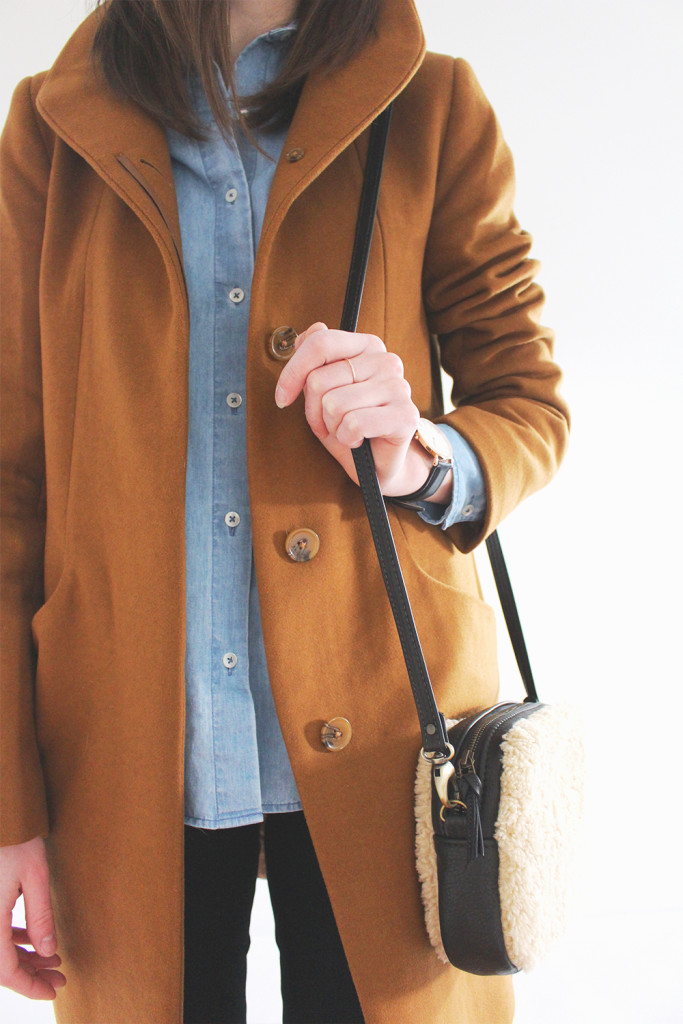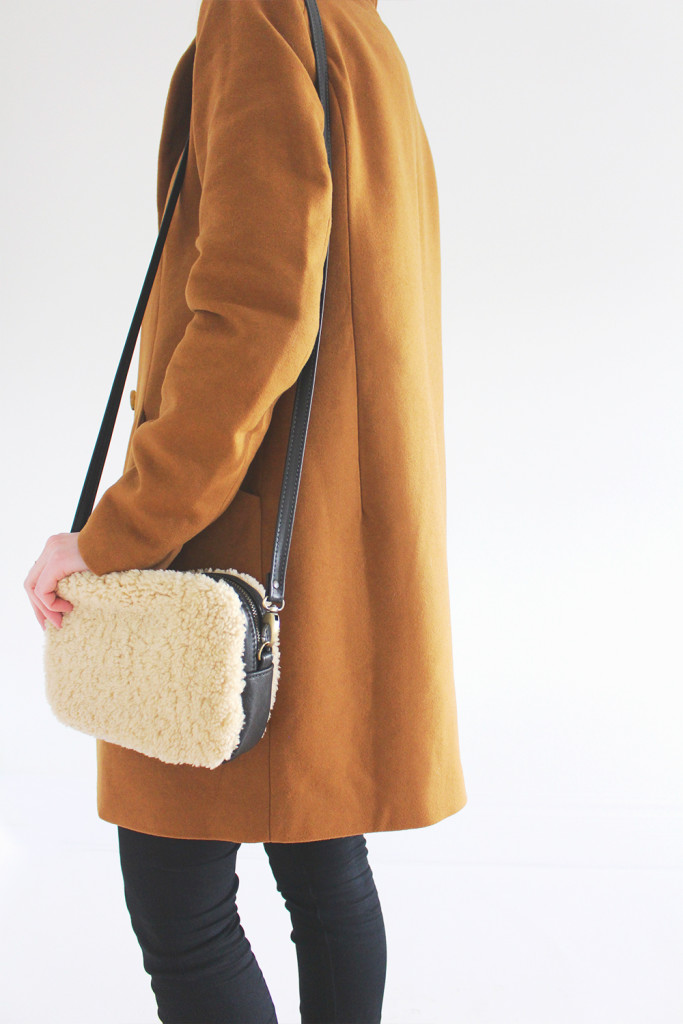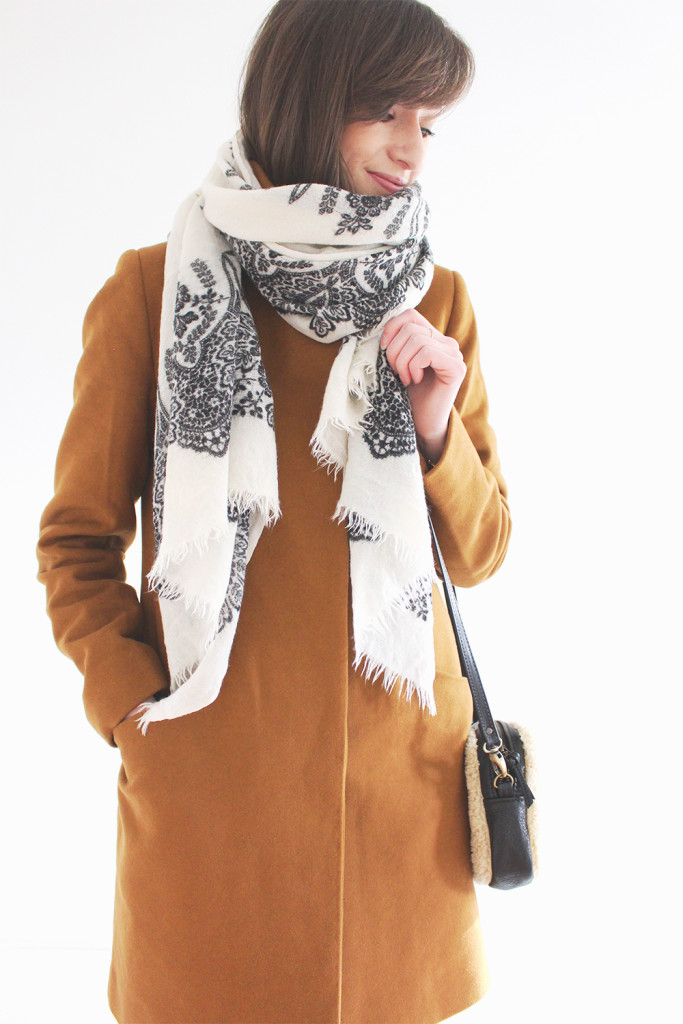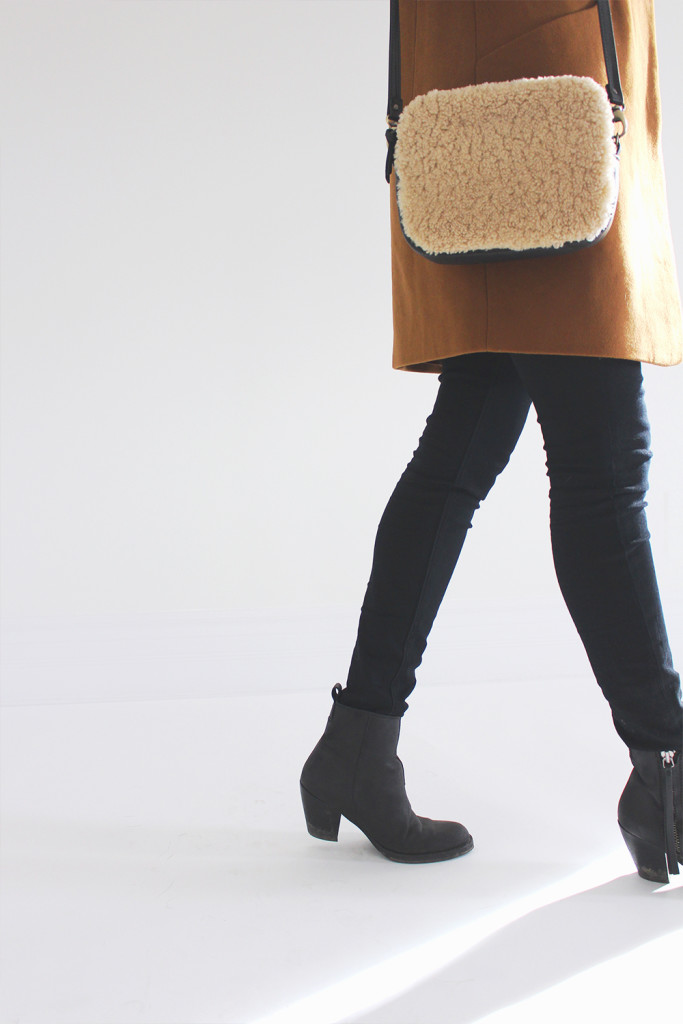 I'll be adding the size I'm wearing to my source links in each post to help anyone wondering about fit. For reference I'm 5'7" and 120 lbs.
Chambray Shirt Everlane (Size S) || Black Denim Rag & Bone (size 25 but fits like 26)|| Acne Pistol Boots (size 37) || Coat Aritzia s/o (Size S) || Bag Primecut || Watch Daniel Wellington || Rings Laite || Sarf old from Club Monaco