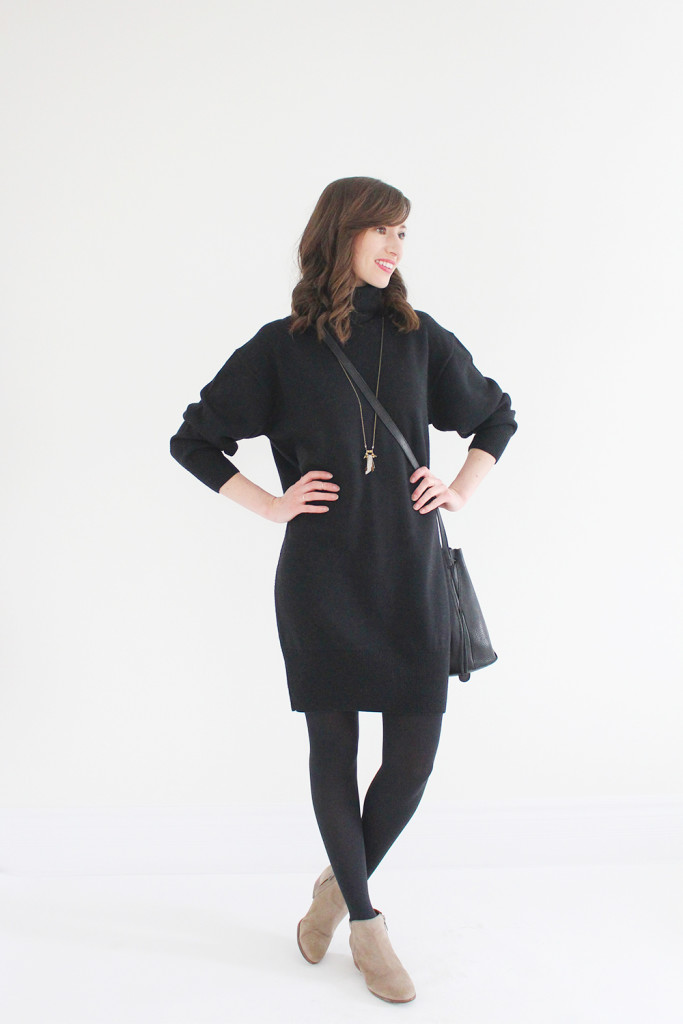 What's black and warm and wool all over? My favourite sweater dress that is!
Sorry for the lame opening, but something about this outfit just makes me happy. Probably the fact that it's one of the most simultaneously comfy and pulled together looks I've come up with to date. This sweater dress is a cozy dream and has more than earned it's keep (and dry cleaning costs) this winter.
There are a few key elements that make a good sweater dress for me:
Fabric. This one is 100% extra fine Merino wool which makes it super soft and yet really warm. It also has an incredible weight and tight knit that makes it drape just right without getting baggy.
Fit. This goes for any garment. There is always a delicate balance but I've learned to err on the side of oversized with sweater dresses. If it's too clingy everything with ride up and you'll constantly be adjusting and fussing. Going for a more generous fit, especially around the waist where your tights sit will help disguise any lines too.
Finishes. The details are so important on a sweater dress and make the difference between something you wear for a season vs. years. On this one the thick ribbed hem makes the edges clean and fitted cuffs make it easy to push the sleeves up and have them stay put. I've had lower quality sweater dresses before and the hem always goes wonky after a few wears. I also love the large but not 'cowell' size turtleneck for extra warmth.
These days I'm wearing it with neutral but contrasting elements like an oatmeal coat and suede boots. I also bought it in the light grey (shown here) and it's great to have an alternate when one is at the cleaners. I know, not very "less is more" but I'm working on it!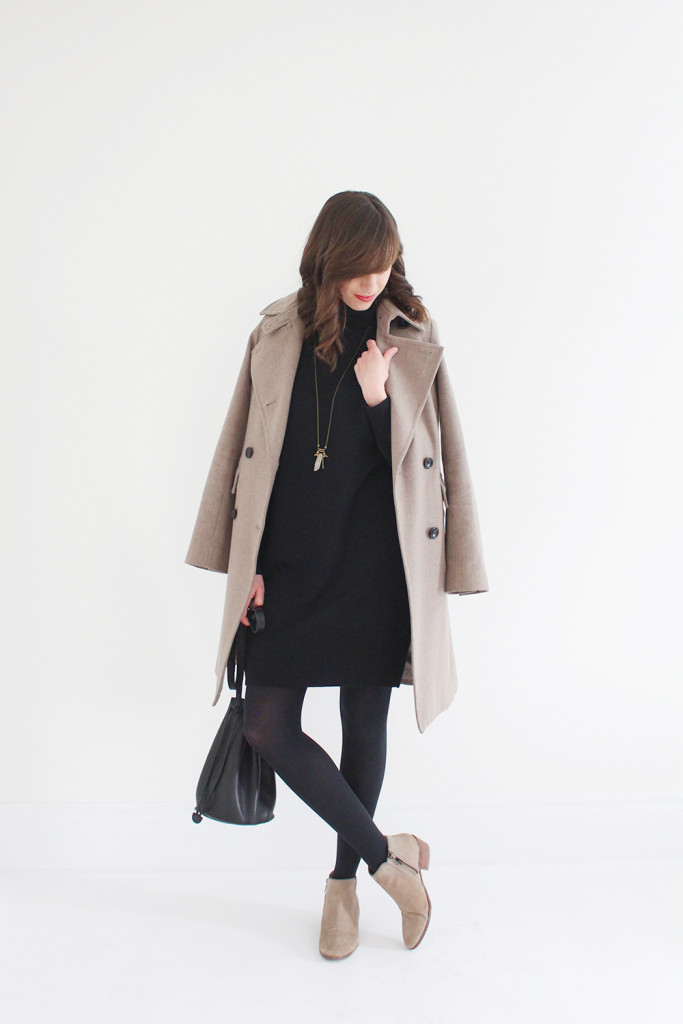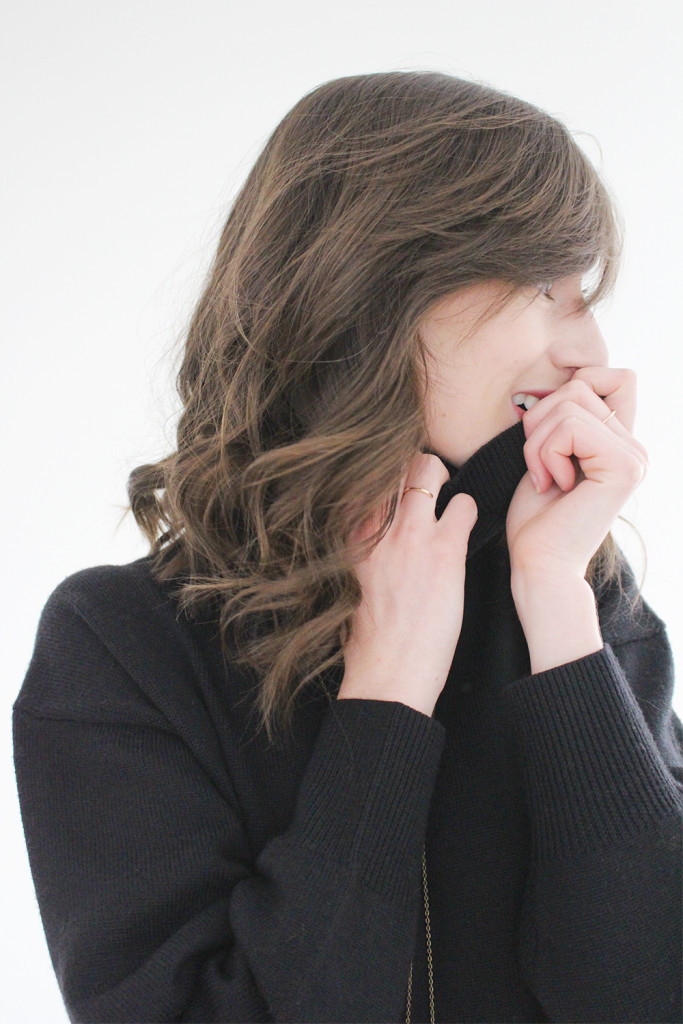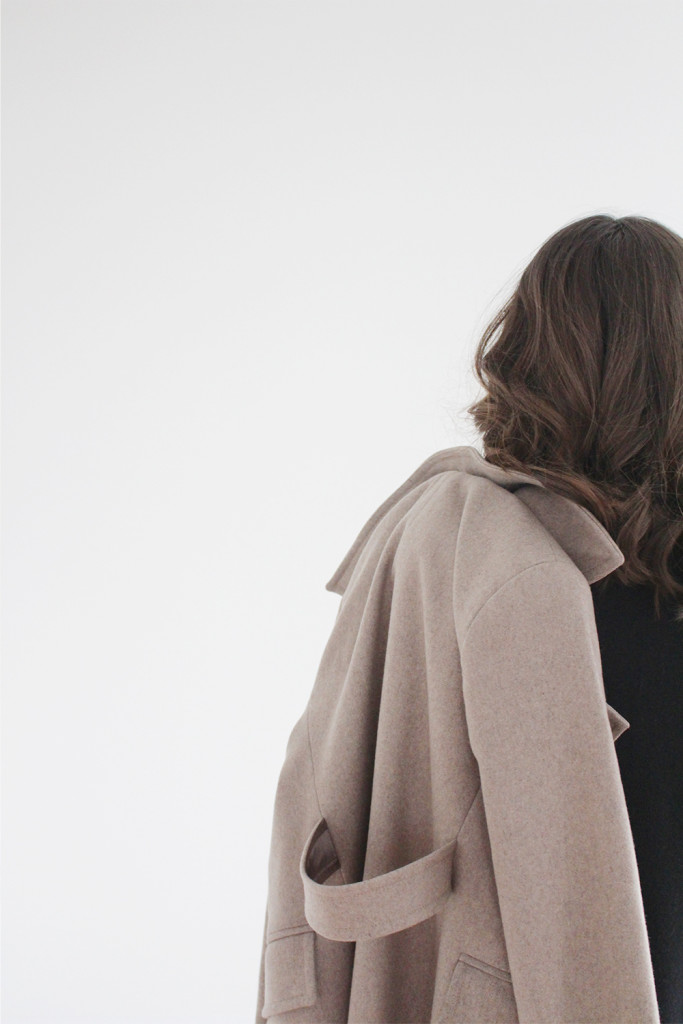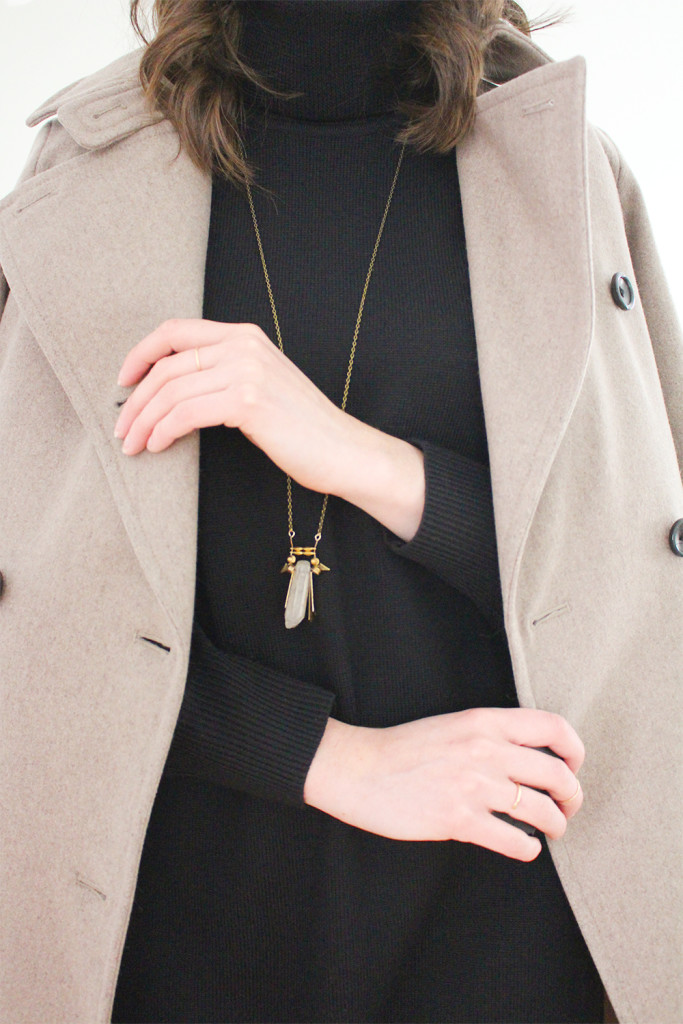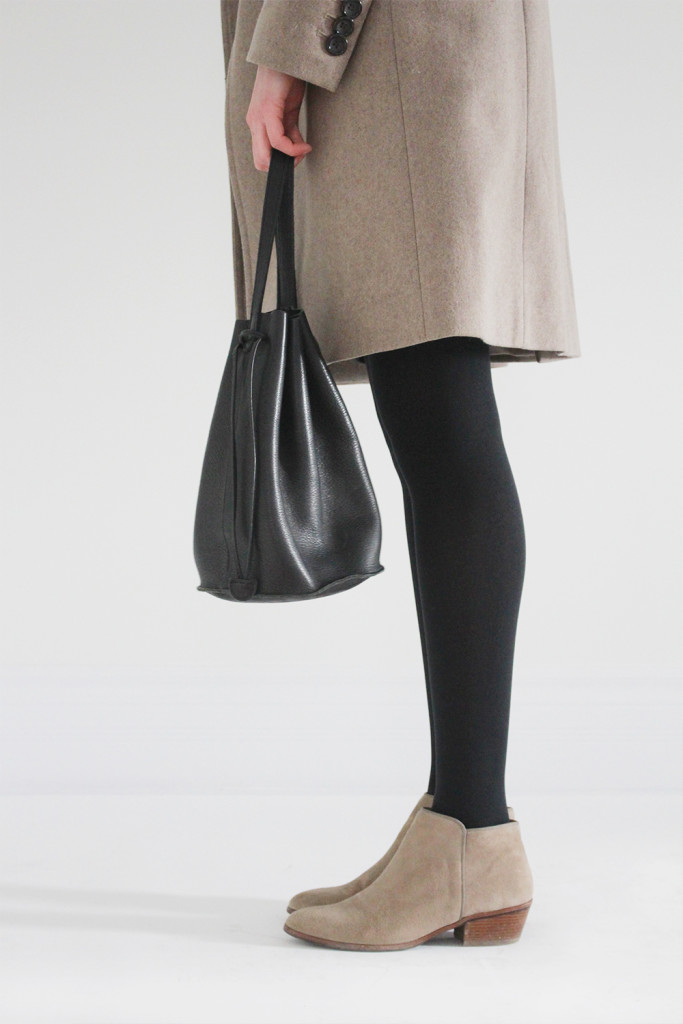 Sweater Dress (s/o) Aritzia (wearing a size s) || Tights Uniqlo || Coat Old Club Monaco (similar here and here) || Bag Baggu || Boots Sam Edelman (size 6.5, normally I wear a 7) || Necklace A Delicate Deer || Rings Laite Atelier