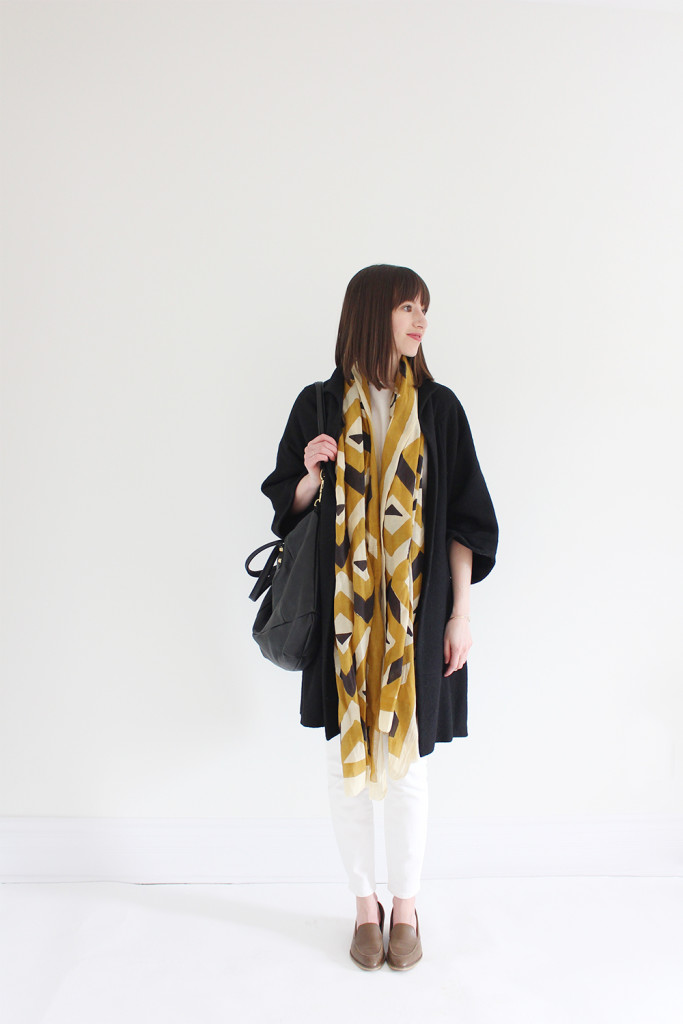 I've had trouble staying focused lately. Whether it's my job, the blog, new ideas or just doing the dishes, I can't seem to give any of it my undivided attention. I get frustrated with my lack of efficiency, progress and ingenuity but that only proves to further stunt my day. I've even been having a reoccurring dream where I'm trying to run forward but I can only walk. I mean, seriously? Come on! But deep down I know it stems from wanting to share my aspirations, my vision and my goals despite the fact that they're just not ready. The pesky thing about dreams it that they refuse to be rushed into reality. It was about this time last year when I stumbled on the quote, "Good things take time." and it seems I'm still in need of this reminder.
While this sentiment is true for me it's also the case for this incredible scarf by Block Shop. It's pattern is created from hand carved blocks, hand mixed natural dyes and is hand printed by textile artisans in Bagru, India. That's a long process to bring a single scarf to life but the result is a work of art (read more about it here). Block Shop founders, Hopie and Lily Stockman had a vision that they're seeing through step by step and reading about it was just the inspiration boost I needed this week. This scarf had been on my wishlist all year and I haven't stopped wearing it since it arrived. If you need a little inspiration definitely check out the gorgeous collection and read about how the Block Shop mission is about much more than pretty patterns.
Bottom line is that good things really do take time but we're capable of anything we put our minds to. Plus we made it to another Friday and that's a major accomplishment in itself! Have a good one friends!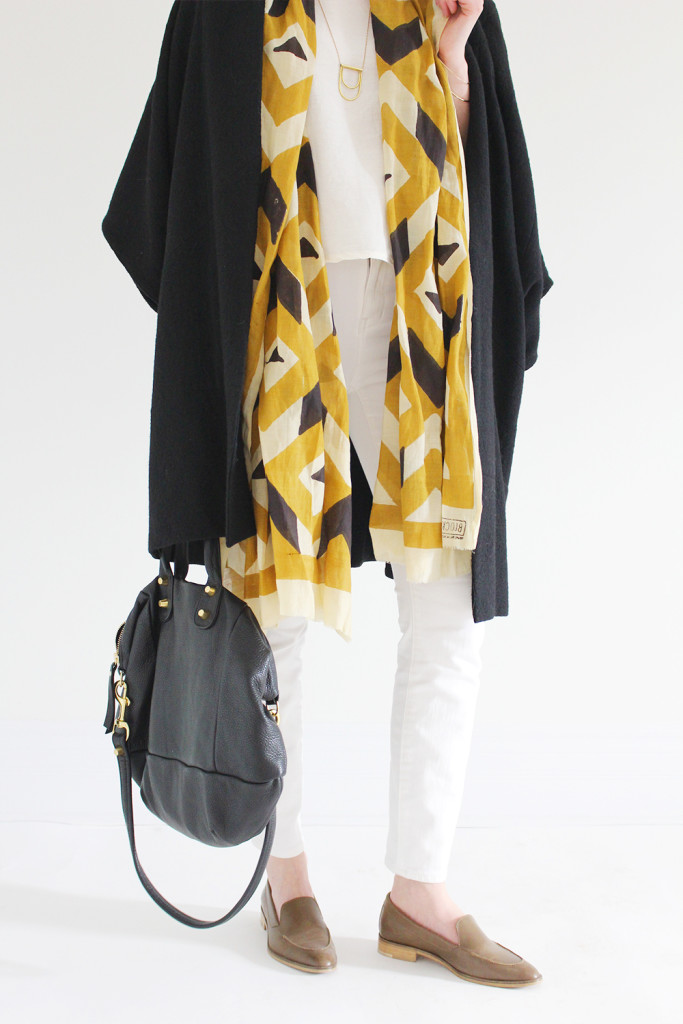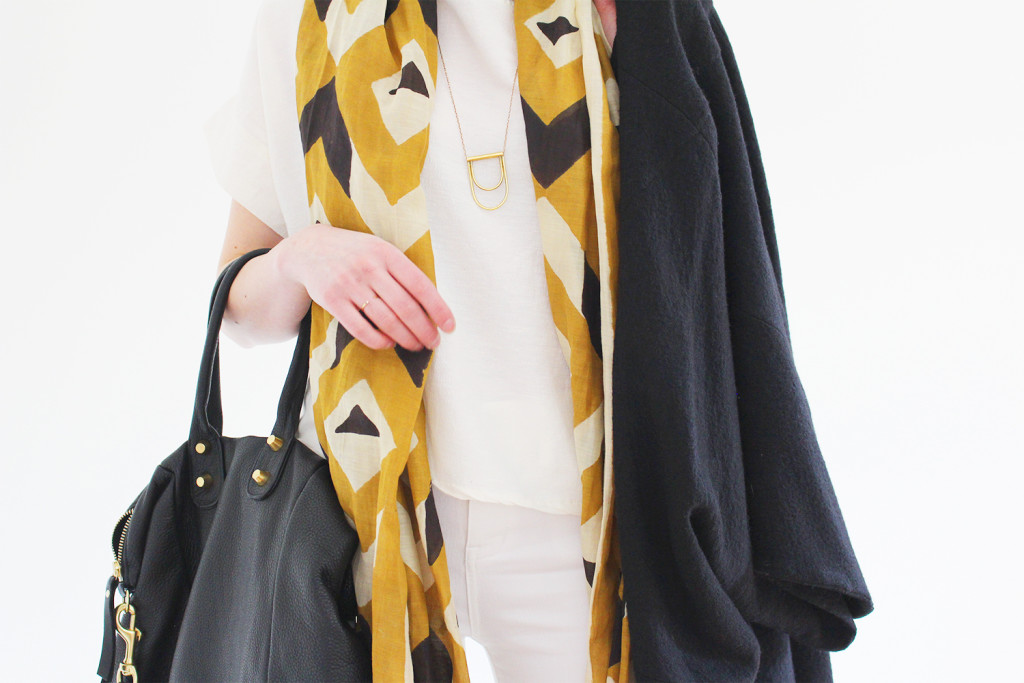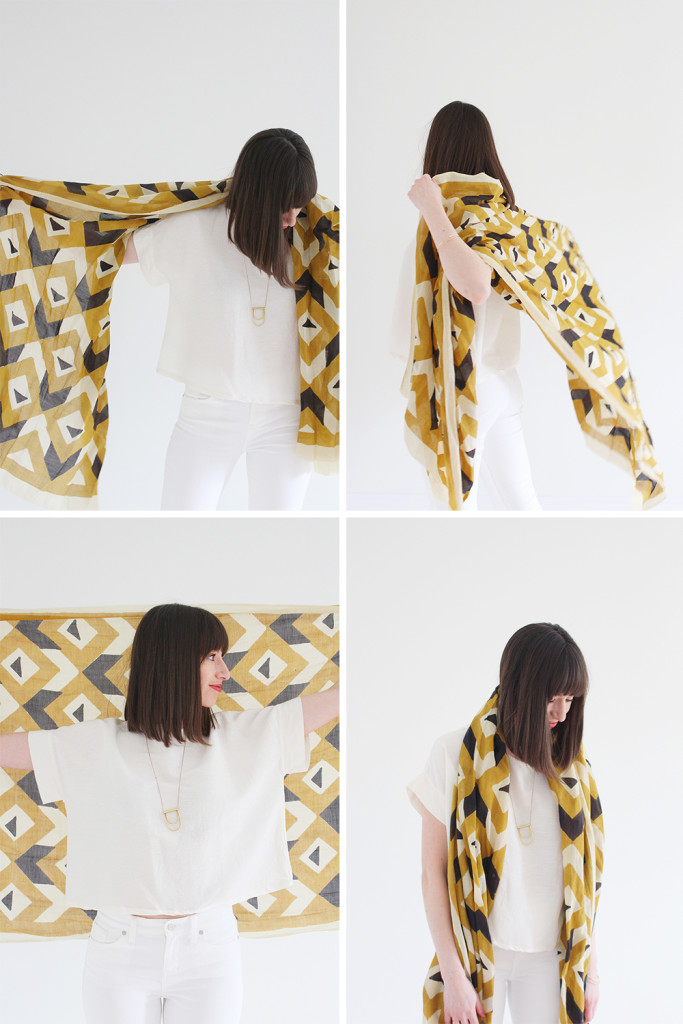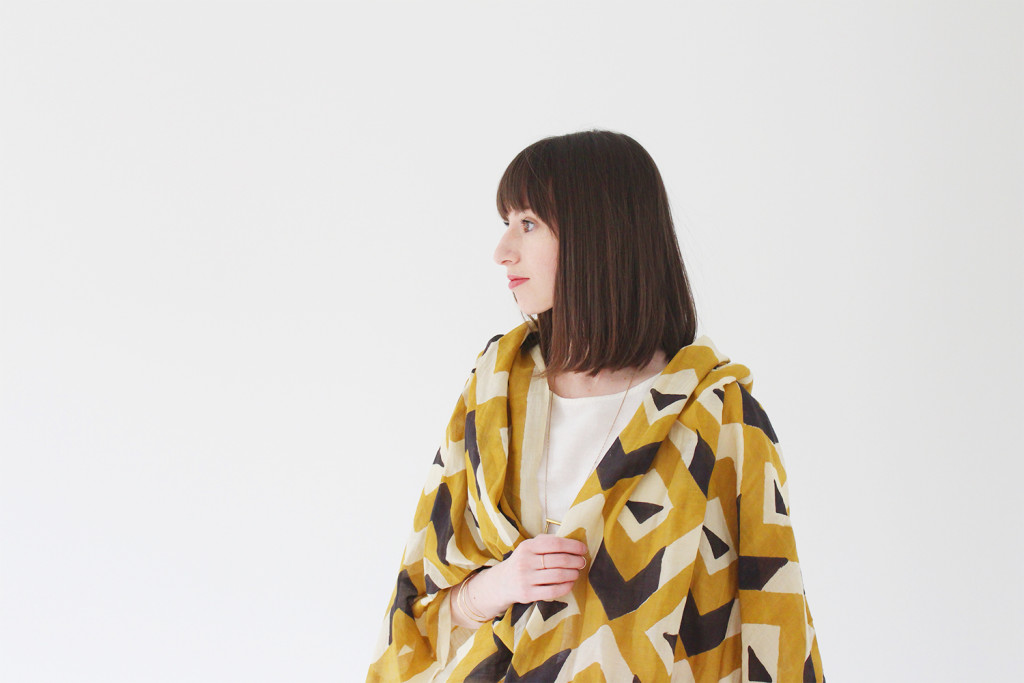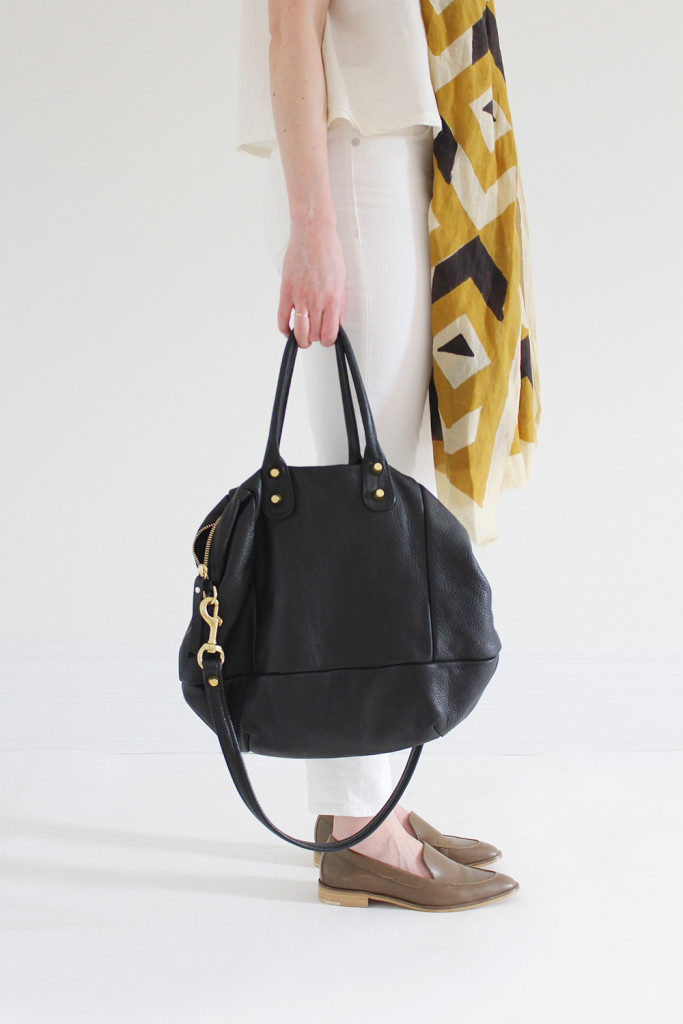 Block Shop Scarf (s/o similar here) || Elizabeth Suzann Top (OS) || Madewell Denim (26) || Elizabeth Suzann Coat (black s/o avail in Moss and Camel) (Regular) || Everlane Loafers (size 7 TTS) || Another Feather Necklace || Laite Bangles + Rings || Opelle bag
Size reference: I am 5"7′, 120 lbs