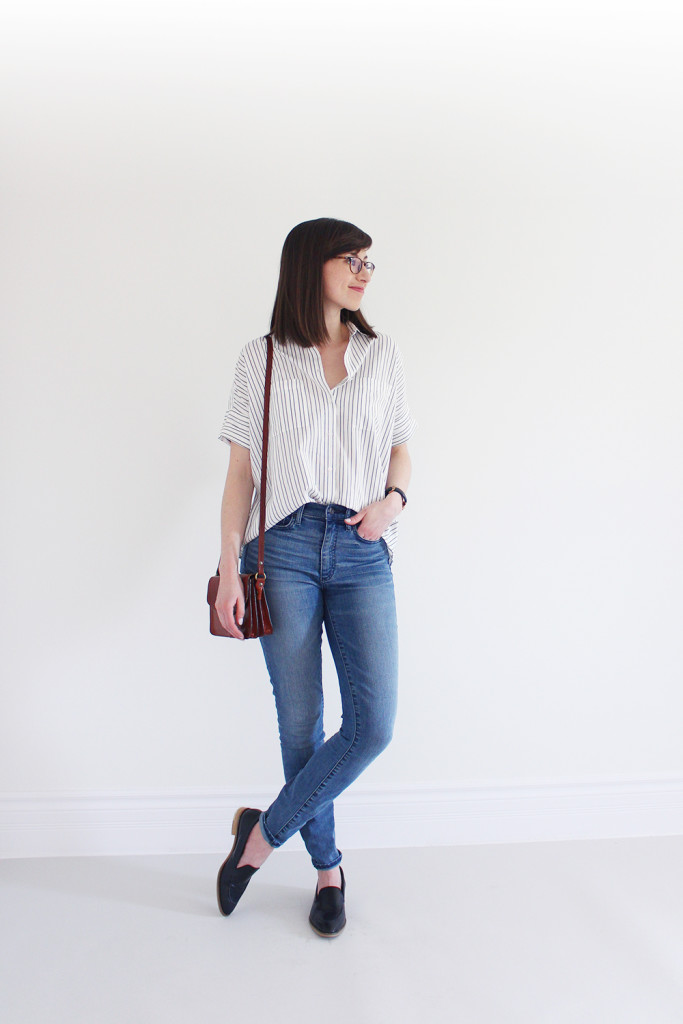 CAPSULE CLOSET – LOOK 1
And we're off! Here is the first of 10 looks from my 10 x 10 Challenge. I wanted to start with something relaxed but ready for basically anything the day might throw my way. This is a great look for a day in the office, running errands, grabbing brunch, walking the dog or even a casual coffee date. I like that it's a little dorky (thanks to the glasses), a little boyish and yet totally casual chic. The only trouble with it is that I'd rather not wear anything else!
I get a lot of questions about these Everlane loafers and I can't say enough good things about them. I wear a size 7, have a relatively narrow foot and they fit me perfectly. I was on the waitlist for months to get the black ones and they were well worth the wait. PS. This oversized stripe shirt is the comfiest button down I've found in a long time and I love the spring-ready short sleeves. Now, if I could just find some time to sit down with a good read and a cappuccino I'd basically be living the dream!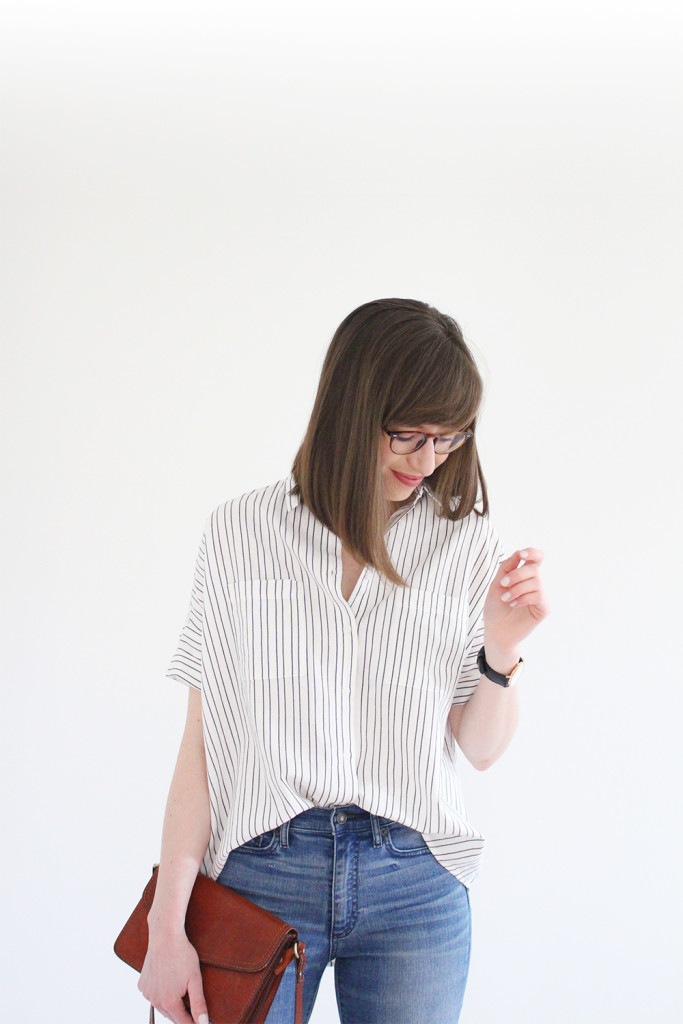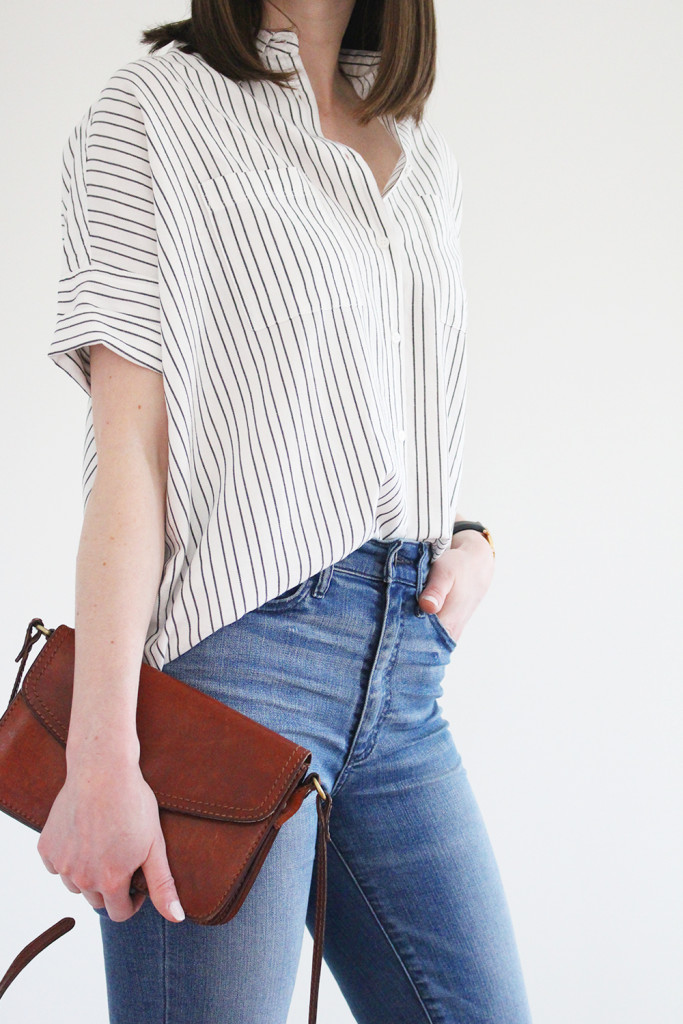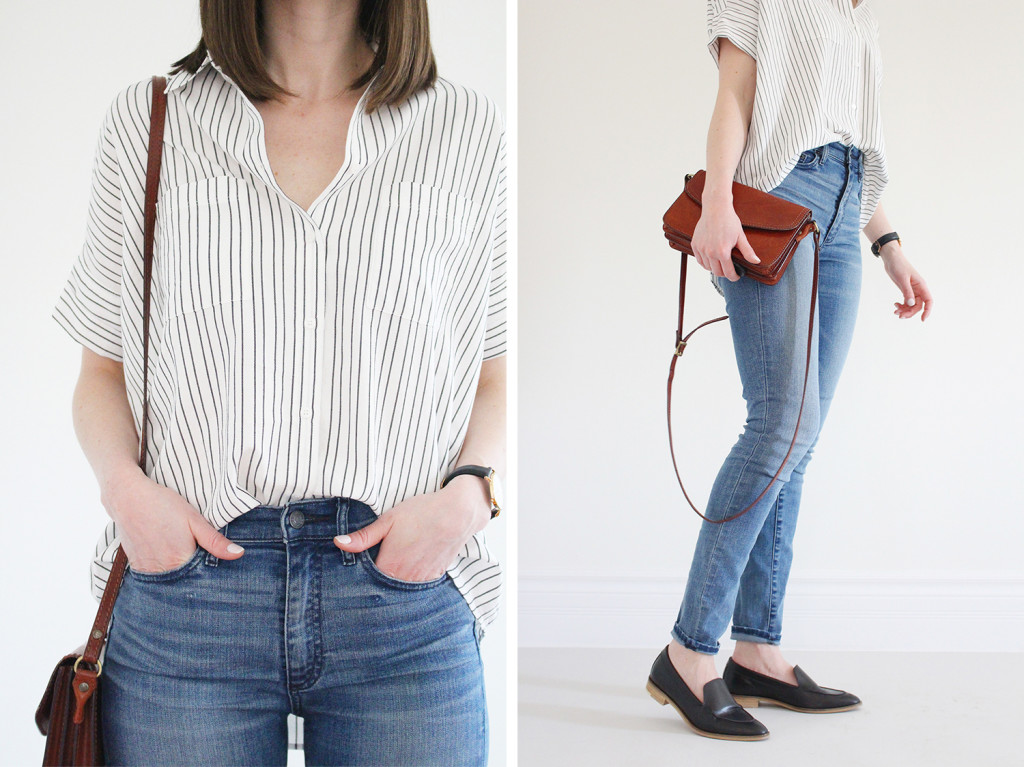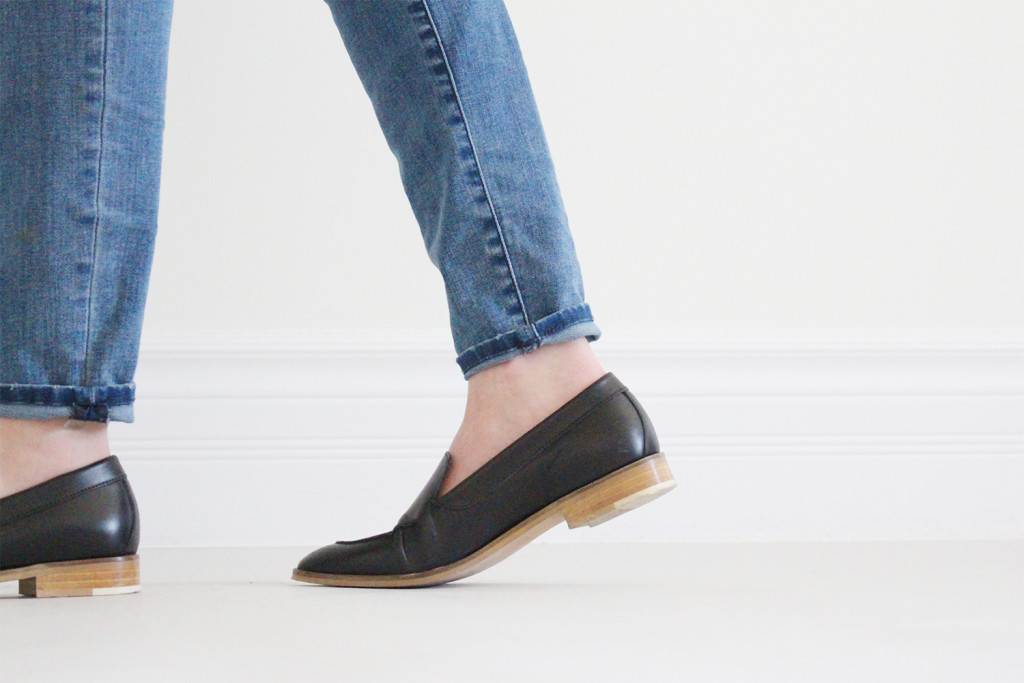 ---

---
Size Reference (I'm 5'7 and 120 lbs)