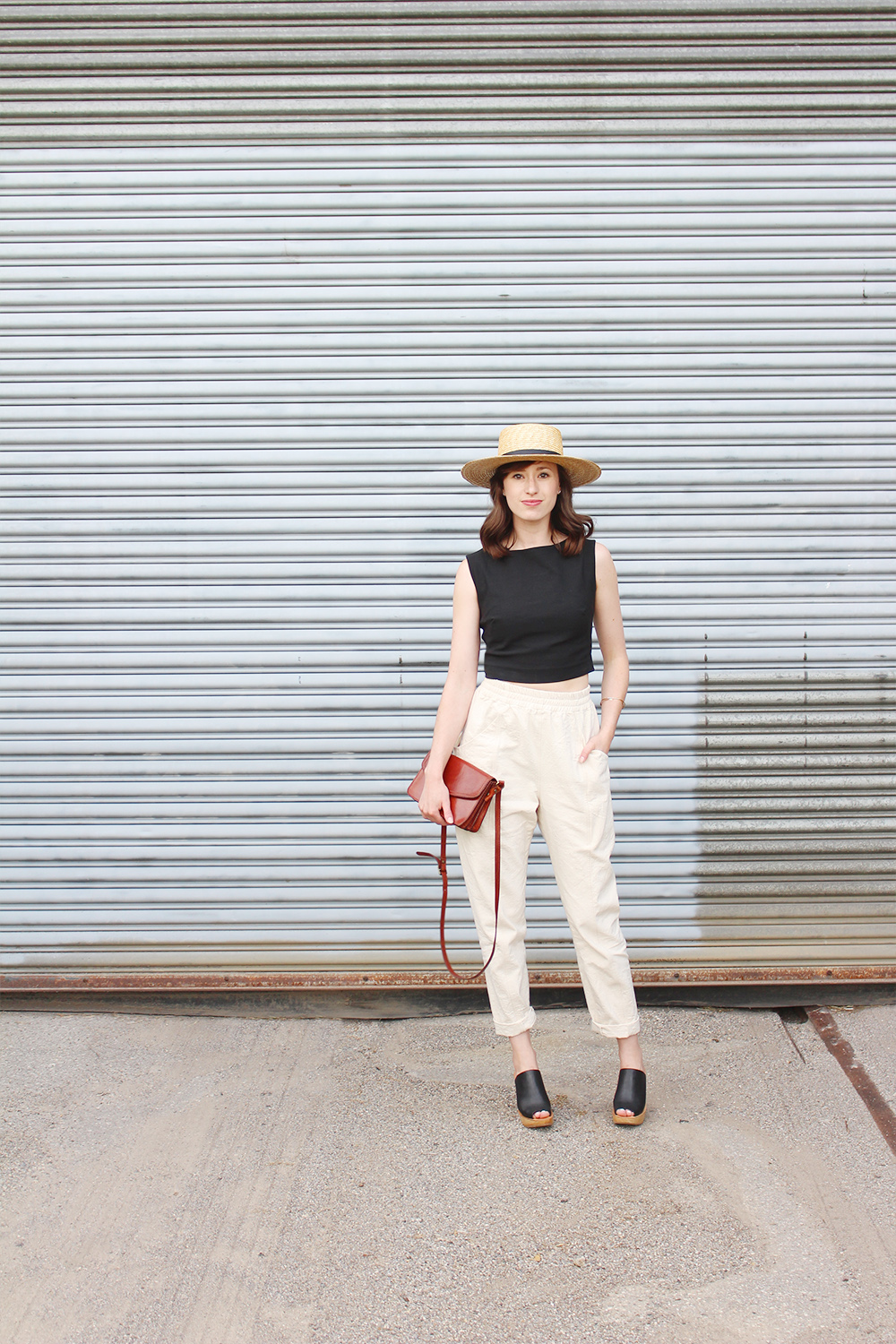 Since I do almost all my shopping online I like to equate the feeling of wearing something 'right out of the store' to 'right out of the box'. While I've become a pretty savvy e-shopper it's still rare that I open up a delivery, try the item on and then wear it for the next 5 days straight. But that was indeed the case with these pants, these shoes and this hat. All of which are items I've slowly and carefully added to my summer wardrobe.
These pants are by one of my all-time favourite designers, Elizabeth Suzann, and I knew they'd be good, I just didn't know they'd be SO good. They're made of an incredible cotton canvas fabric that only gets more amazing with each wear and somehow feels warm on cool days and breathes beautifully on hot days. I wasn't sure how I'd feel about the fit, but I honestly love it. The high waist and wide band feels fabulously slimming, especially when juxtaposed with a relaxed leg. A slight taper and a little ankle grazing cuff make all the difference too. The side pockets are nothing short of genius and my massive iPhone 6+ finally has a safe place when I'm running around or walking Dobby. I stepped a bit outside my comfort zone with these and I'm really glad I did.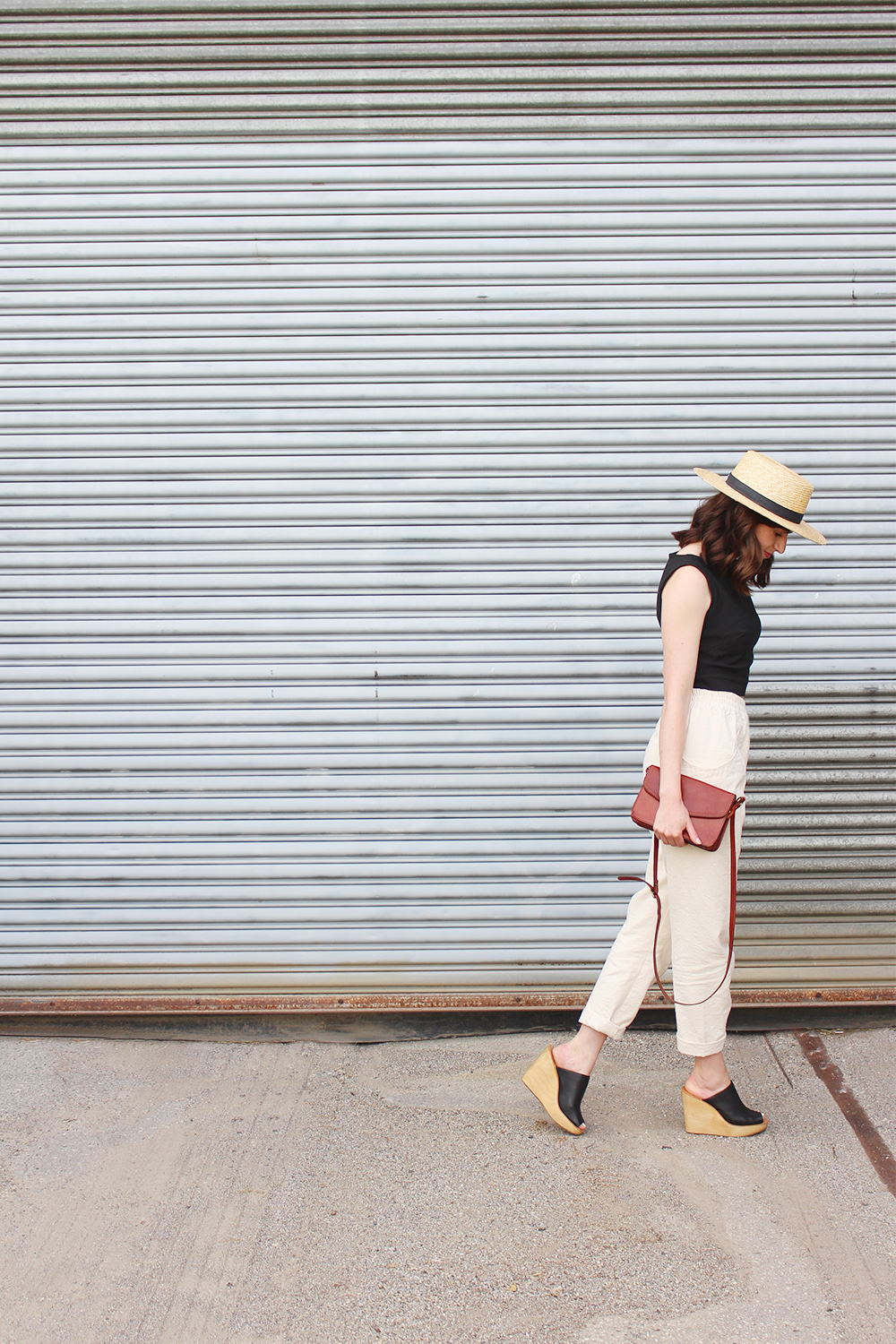 These Rachel Comey wedges got mentioned a week or so ago and I'm still totally smitten. Rarely does a major sale purchase pan out so well. I'll be wearing them for many summers to come and love the super sleek, almost sculptural vibe they exude. I topped off (literally) my summer closet additions with this classic Janessa Leoné straw boater. I've been lusting after a hat by this designer for a few seasons and now I know what all the fuss is really about. Her hats are so beautifully constructed and detailed it's amazing. The fact it also protects my face from the sun is just a major bonus.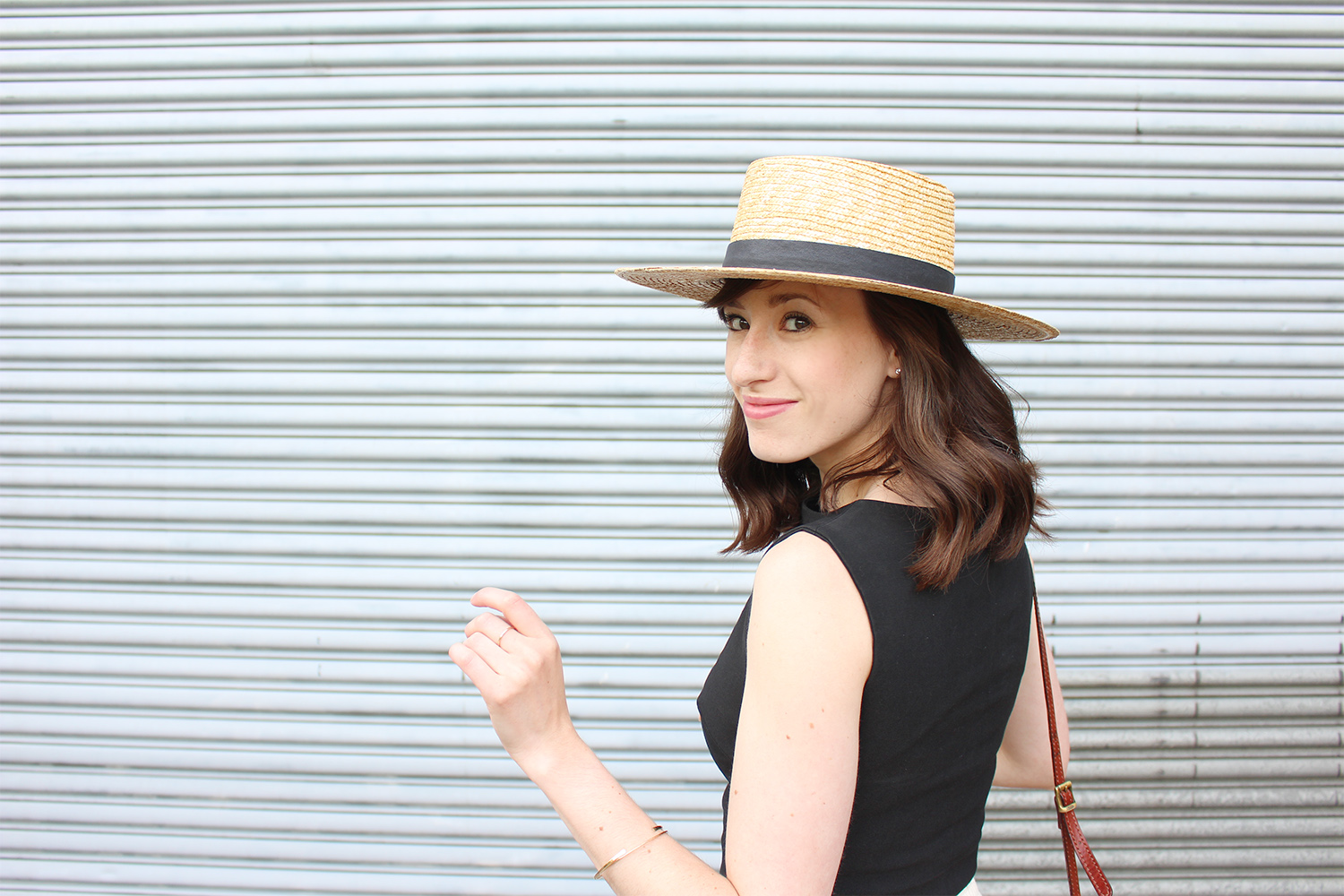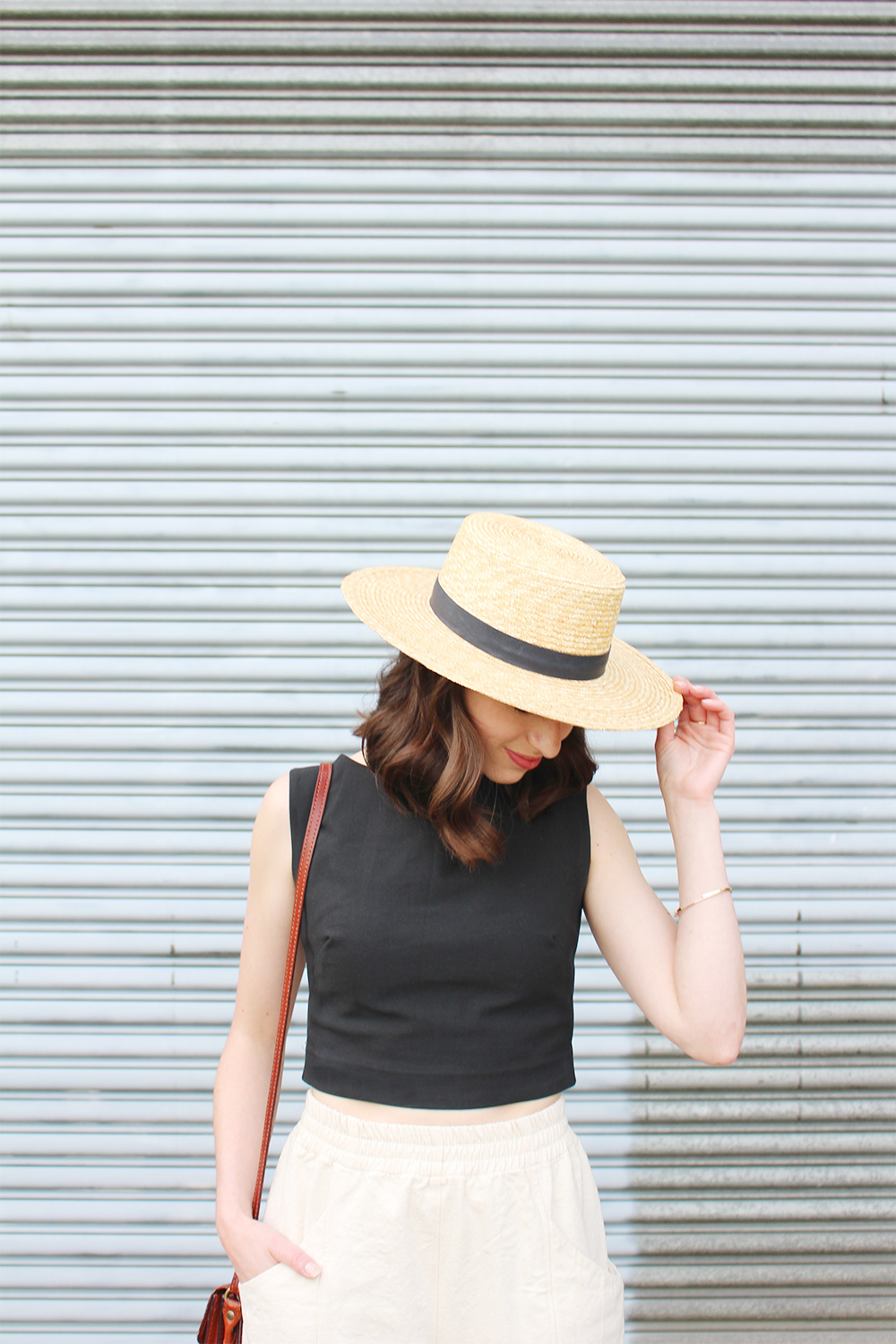 So there you have it! Some recent closet additions that have been on major repeat. This is also the last outfit post before my Summer Capsule Closet starts next week and you guys, I'm stupidly excited to show you!
---
Pants Elizabeth Suzann (S) || Top Elizabeth Suzann (s/o) similar || Hat Janessa Leoné || Shoes Rachel Comey (TTS but narrow, slightly lower option) || Bag Vintage (similar) || Bracelets Laite Atelier
Big thanks to my fella Dave for these snaps.