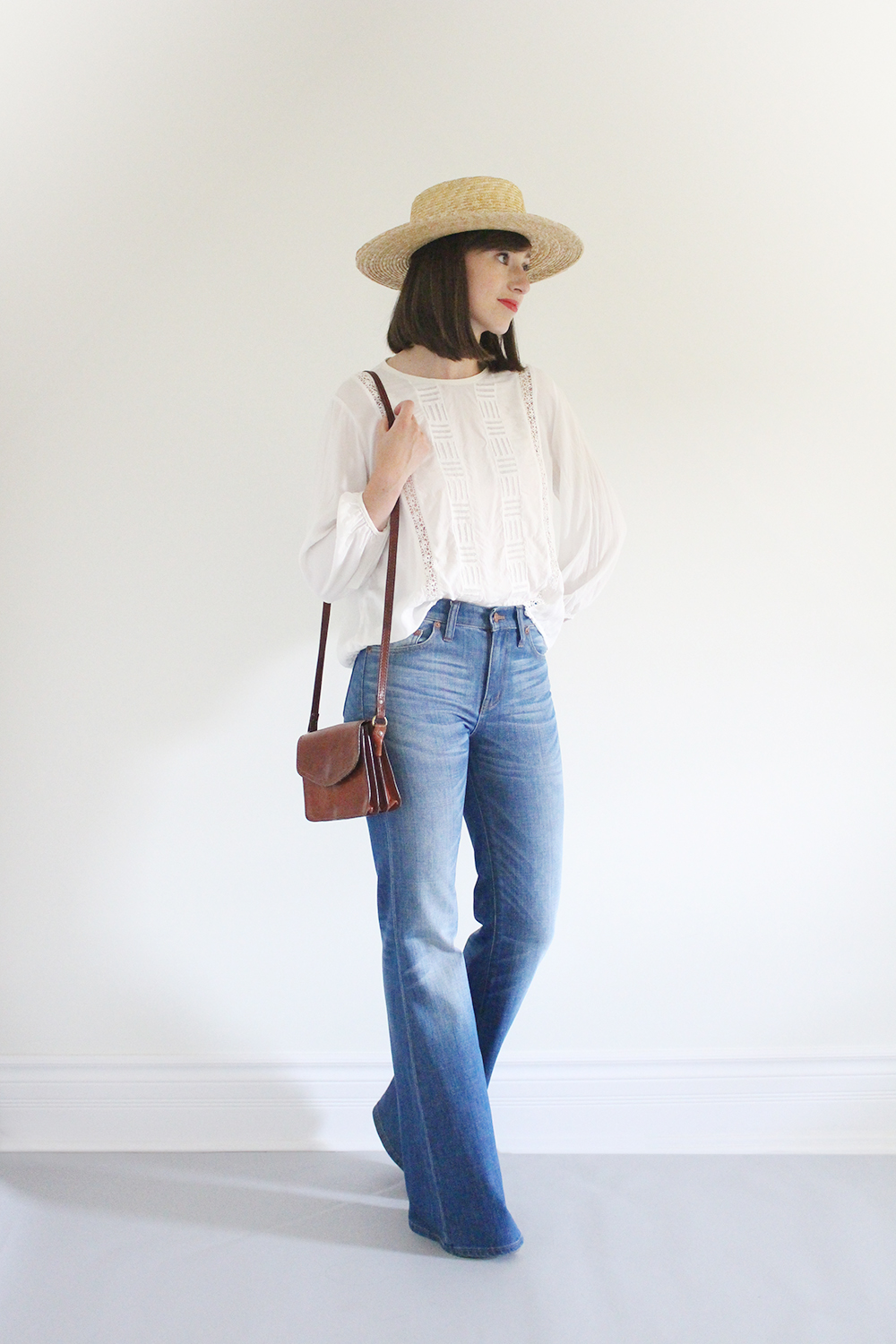 Well here we are, Summer Look #20 out of 20! I'm equal parts sad to see it end and relieved to have made it through. I won't lie, styling, shooting, editing and blogging 20 outfits in the span of 8 weeks is no small undertaking. I tip my (many) hats to all the bloggers that churn out daily looks, whether they're full-time or not, it's a TON of work. But looking back at the result of my Summer Foundation Closet series is definitely rewarding. It's basically a little lookbook of all my favourite summer items.
Before I get ahead of myself though, I should acknowledge the look I decided to close this series with. I love it because it embodies so many of the elements I feel best describe my style (remember that workbook from way back?). It's simple and chic, timeless and comfortable and each piece is a high-quality staple. Maybe that's an oversell for a basic summer look but I think it's important to recognize when an outfit really strikes our fancy and why. If this Summer Series has taught me anything it's that without a doubt less is more when it comes to closet contentment and personal style satisfaction.
Later this week I'll be digging into all my takeaways and thoughts during this second capsule experience and share a full look back at all 20 pieces and 20 outfits I pulled together to make this my most shopping free, yet stylish summer to date. Until then thanks for following along and have a great Monday!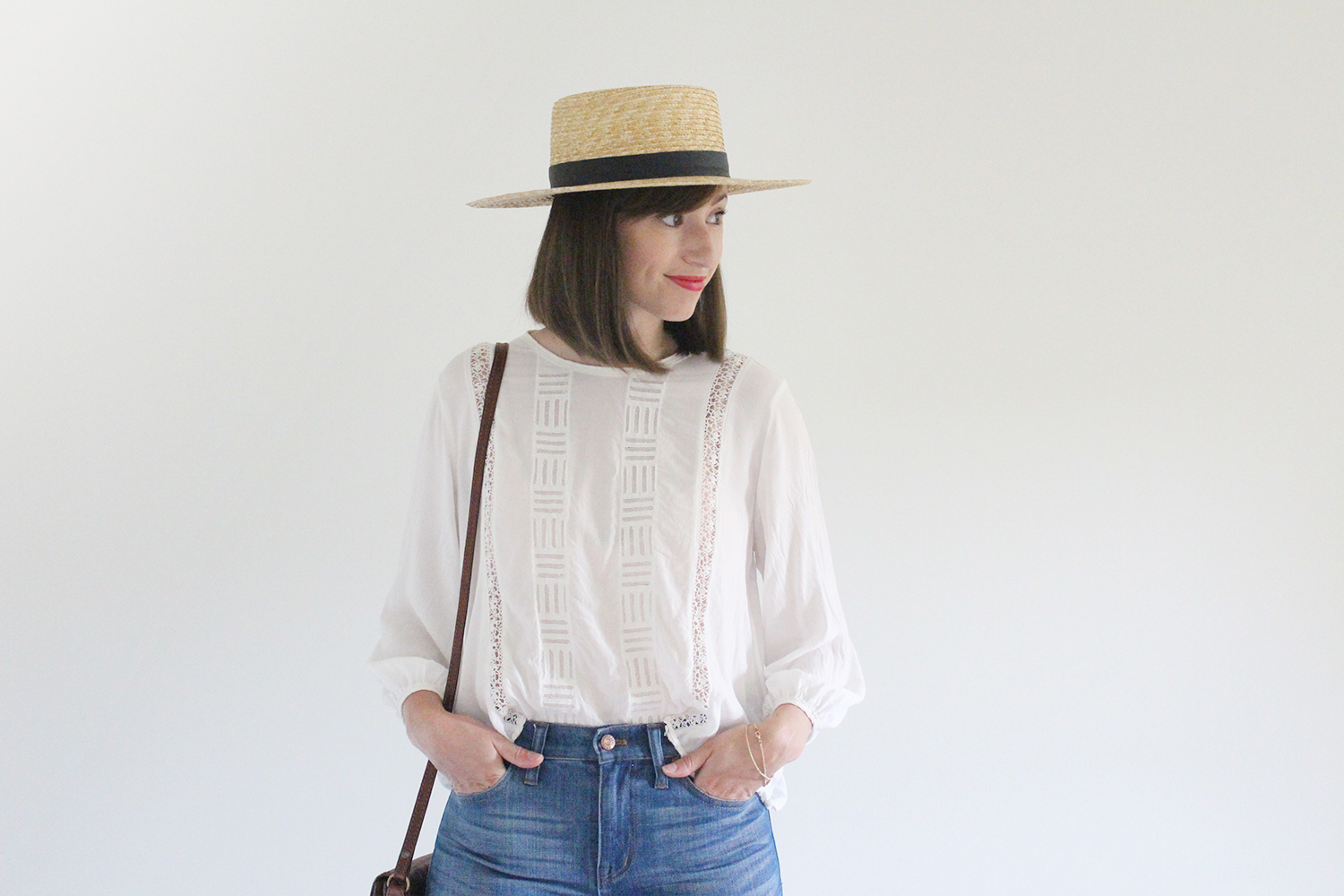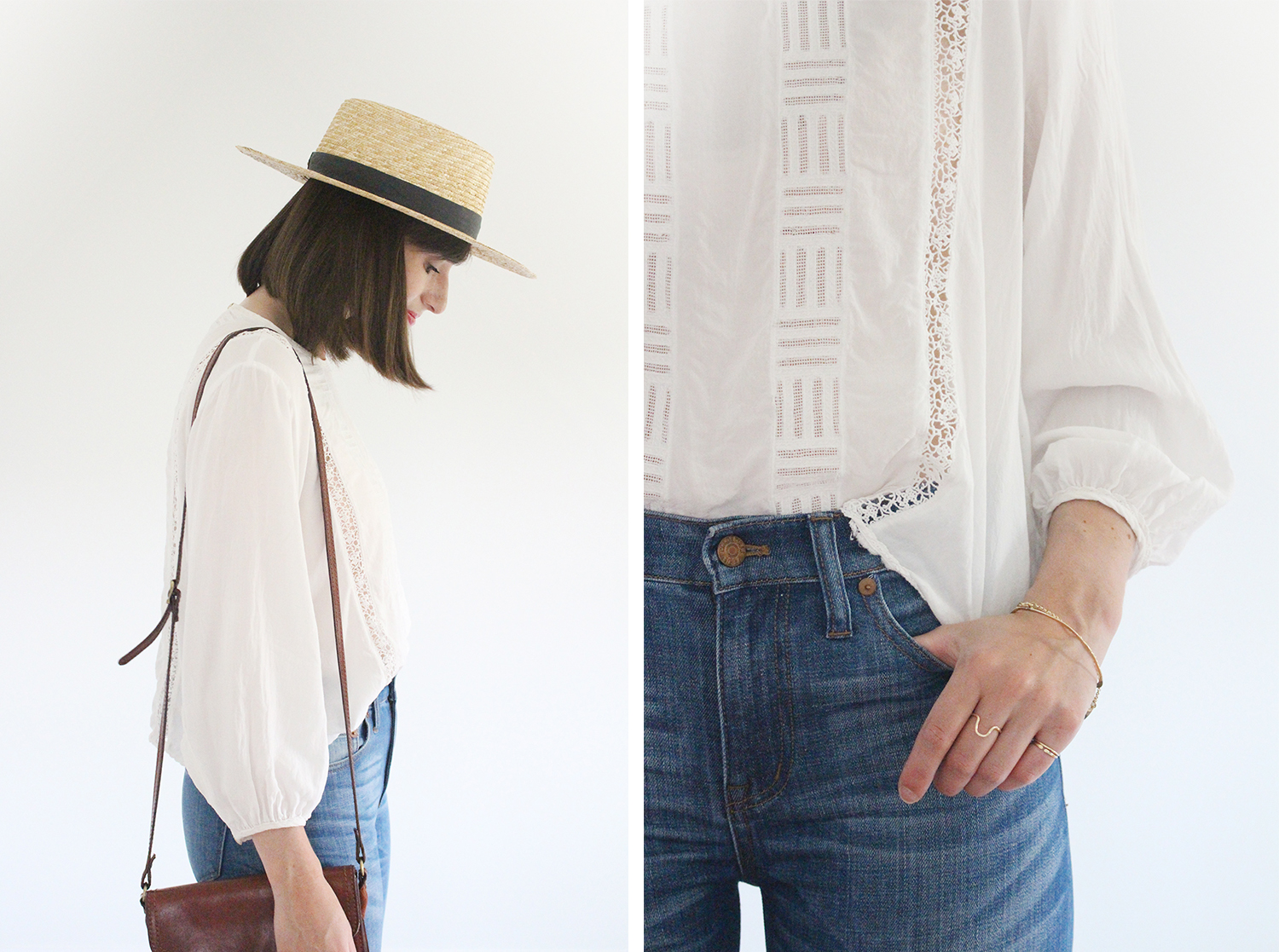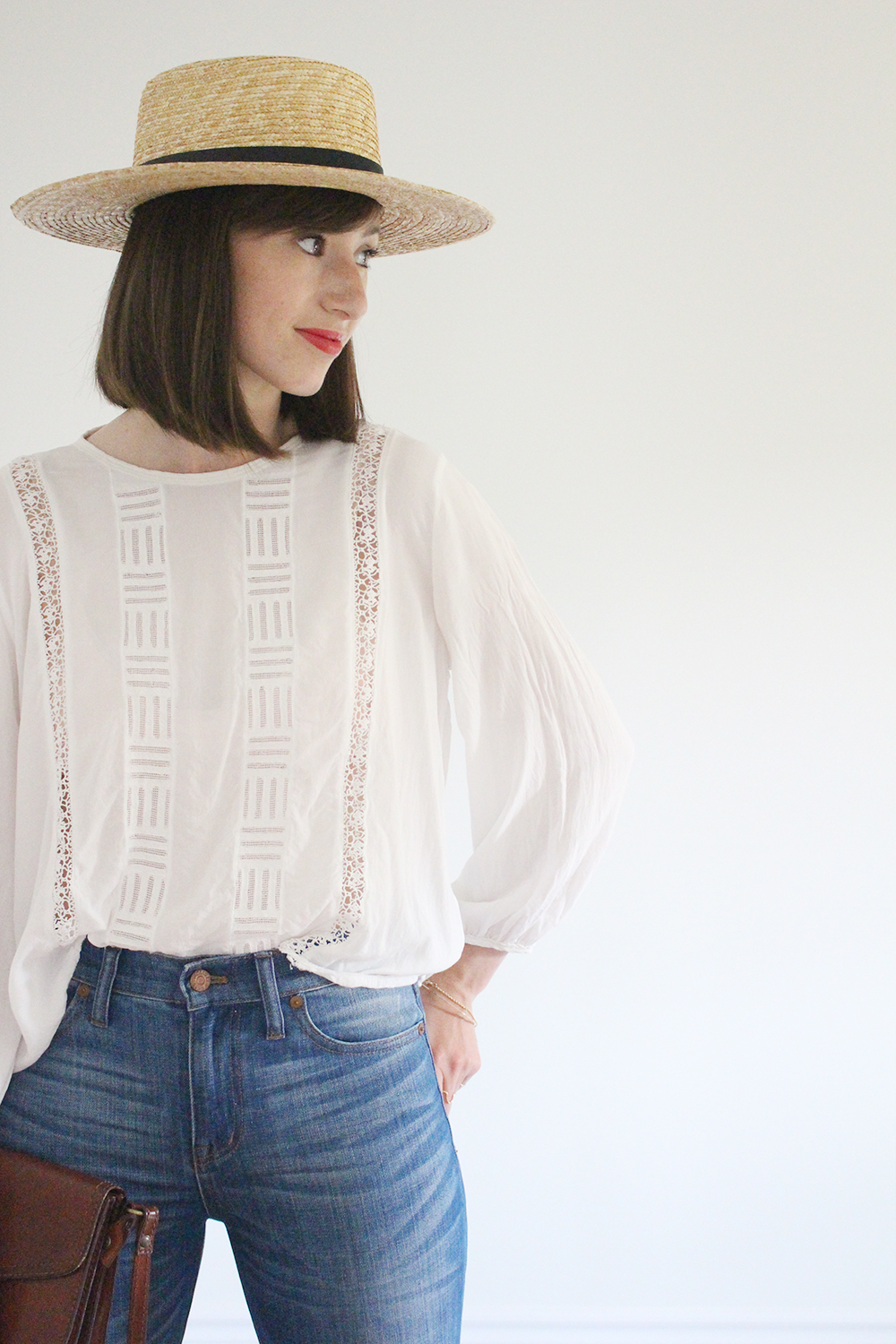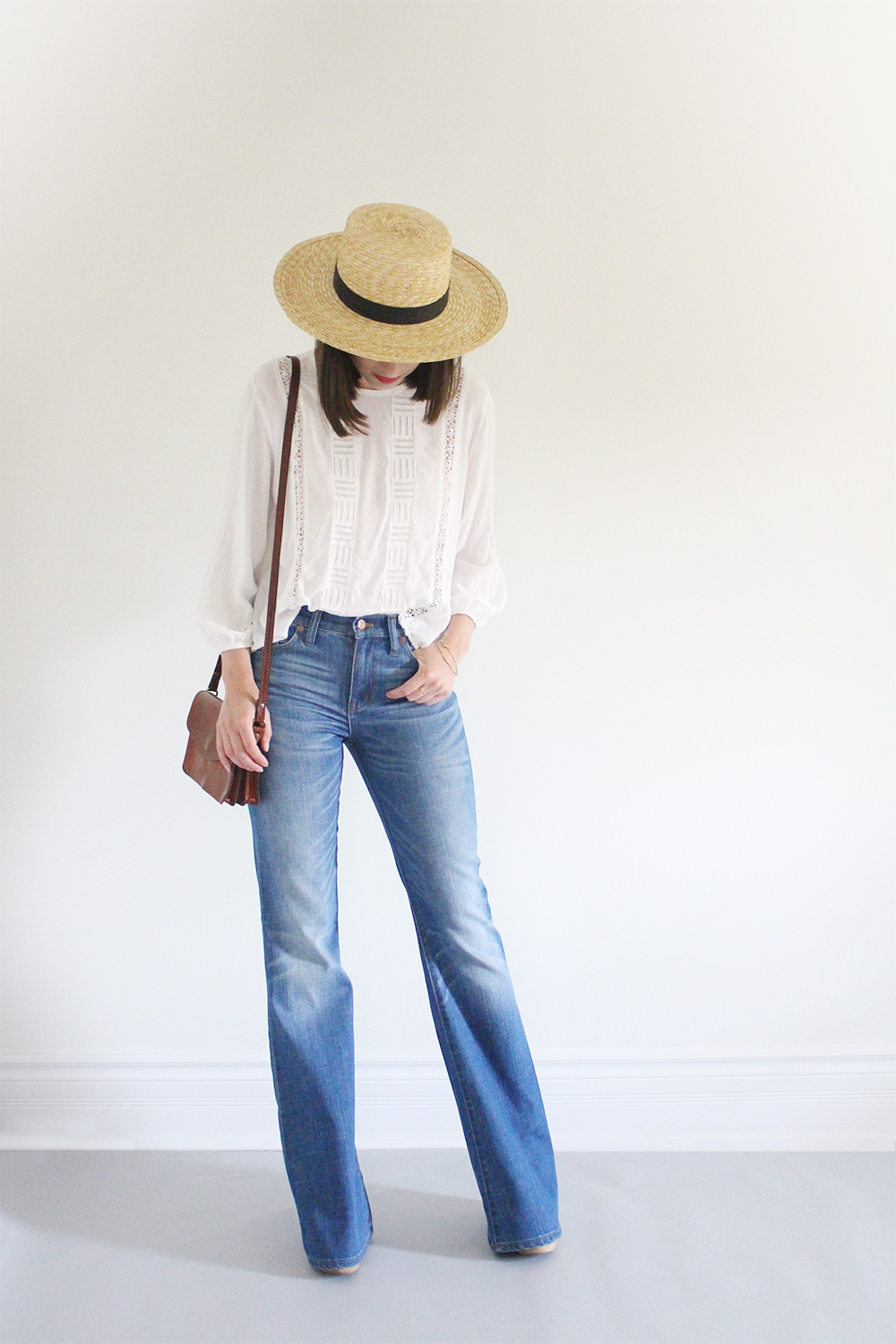 ---

---
Top Aritzia s/o (similare here, here, here and here) || Flares Madewell (darker wash, lighter wash) || Shoes Rachel Comey (similar here and love these!) || Hat Janessa Leone || Bag Vintage (LOVE this one) || Rings Laite Atelier