At this point in time my morning routine is pretty predictable and I usually know what I want to wear the night before. Unless the weather has decided to make a mockery of my plans, lately, I've been wearing some variation of this look. Aside from outfit decisions my morning usually looks like this: I wake up at about 7:30 (after hitting the snooze for a minimum of 30 mins). Dobby runs to the door to go outside and have his breakfast, then I proceed to get ready. Once that's done (times varies depending on how manageable my bed head is) I take him for a long walk around the hood, get myself breakfast (coffee or tea and a yogurt most days) and sit down at my desk. By this time it's about 8:45 – 9:00 and I'm ready to dig into my to-do list. Even though I work from home I always dress up enough to meet someone or go somewhere. Even when I'm tempted to wear Dave's sweatpants and an old t-shirt all day. I find that getting ready and making sure I'm presentable is critical to getting into a working mindset. As long as it's simple, comfortable and chic, I'm good to go.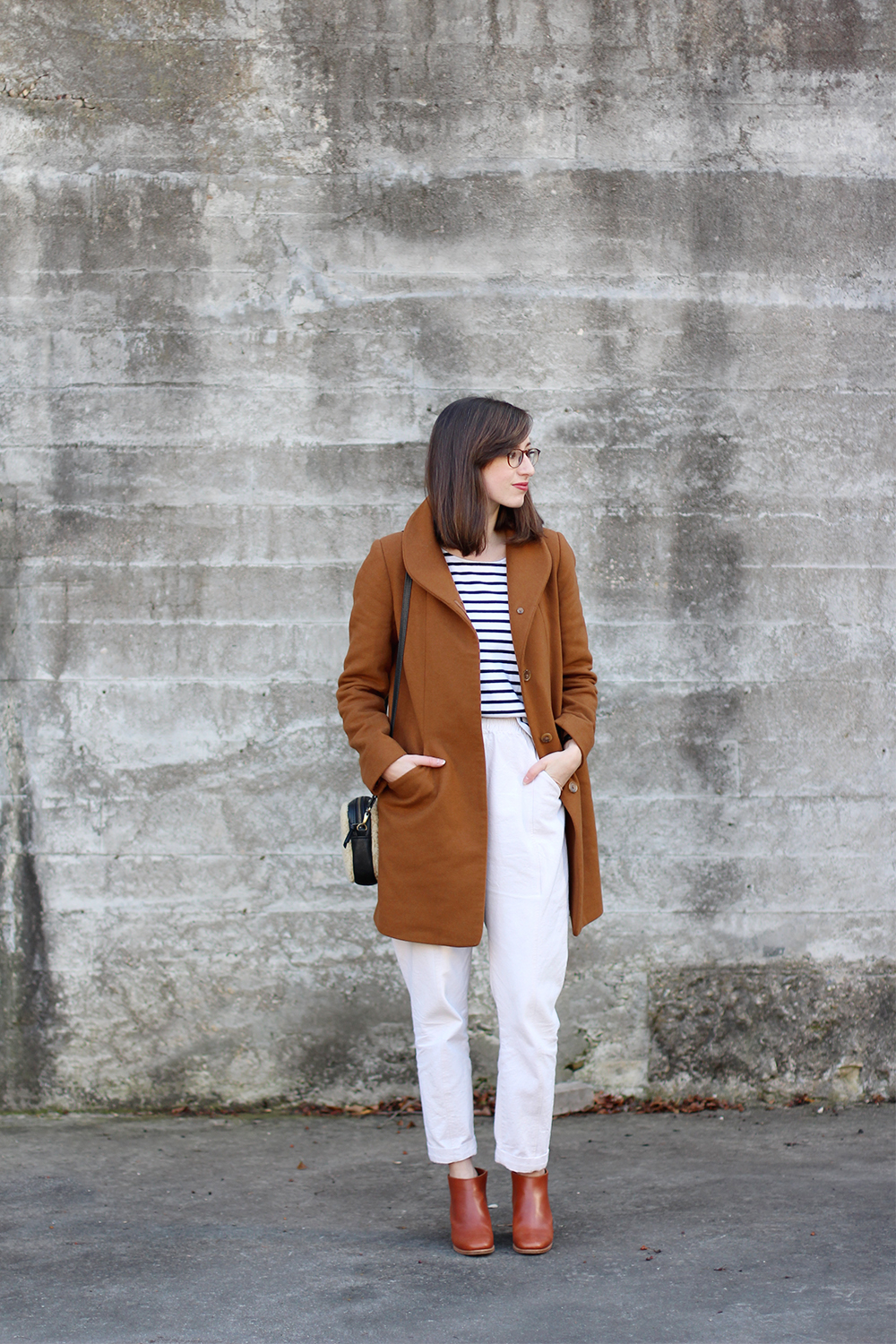 Since spring, I've loved the Clyde Work Pant so much it's silly. They've been worn and washed so many times and just keep getting softer and more comfortable with every wear. The length is perfect with ankle boots and the high waist is elastic so I can wear them all day at my desk without it digging in. They just came back in stock and I'm seriously debating between the black or olive. This jacket was a Christmas present last year and it's held up beautifully. I love the simple, functional cut and the luxurious cashmere/wool blend. Plus this warm pecan colour is so perfect for this time of year. I think I've already made my love for these boots and my striped Everlane tee pretty clear so I'll spare you my spiel on those.
What's your morning routine? How do you decide what to wear most days?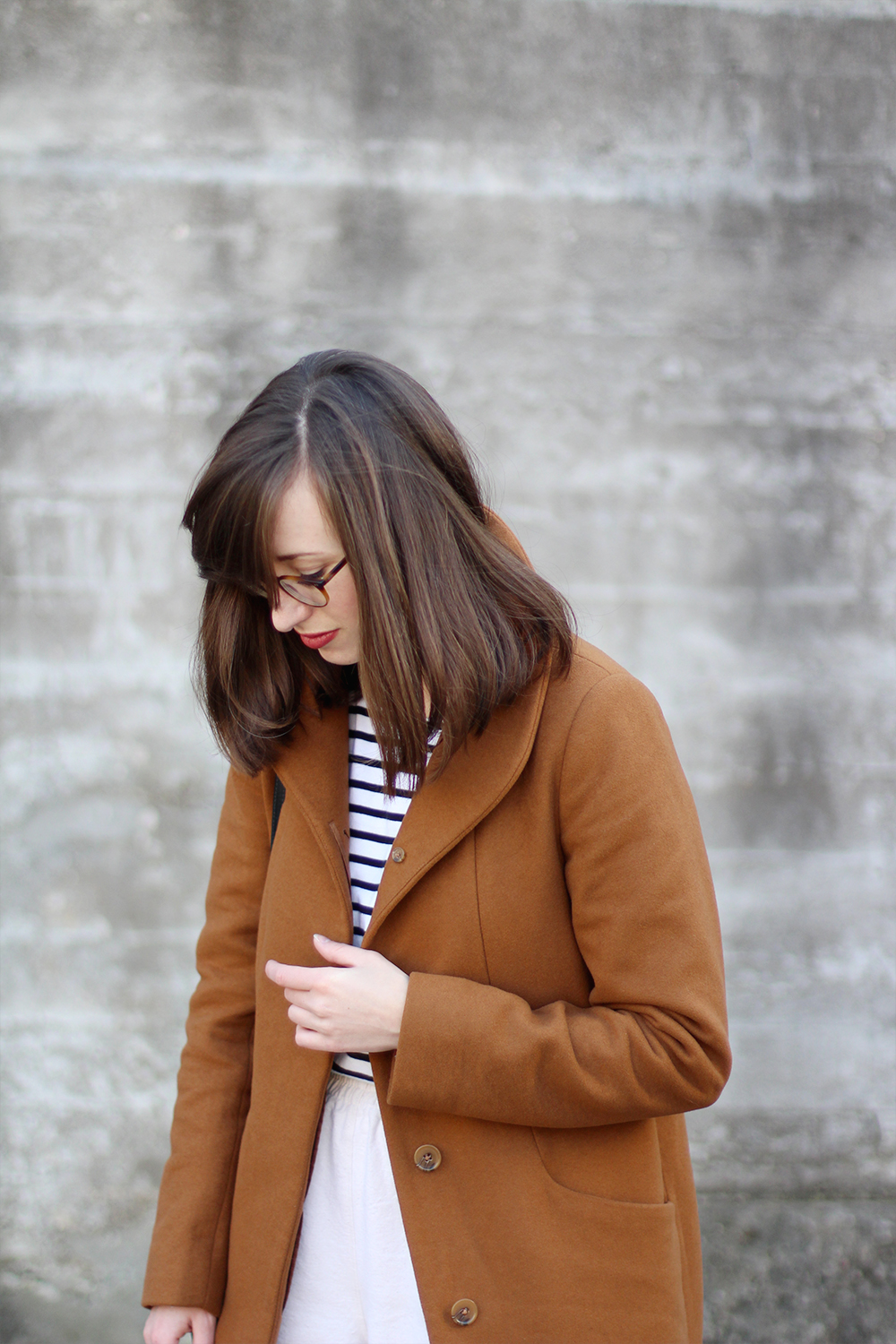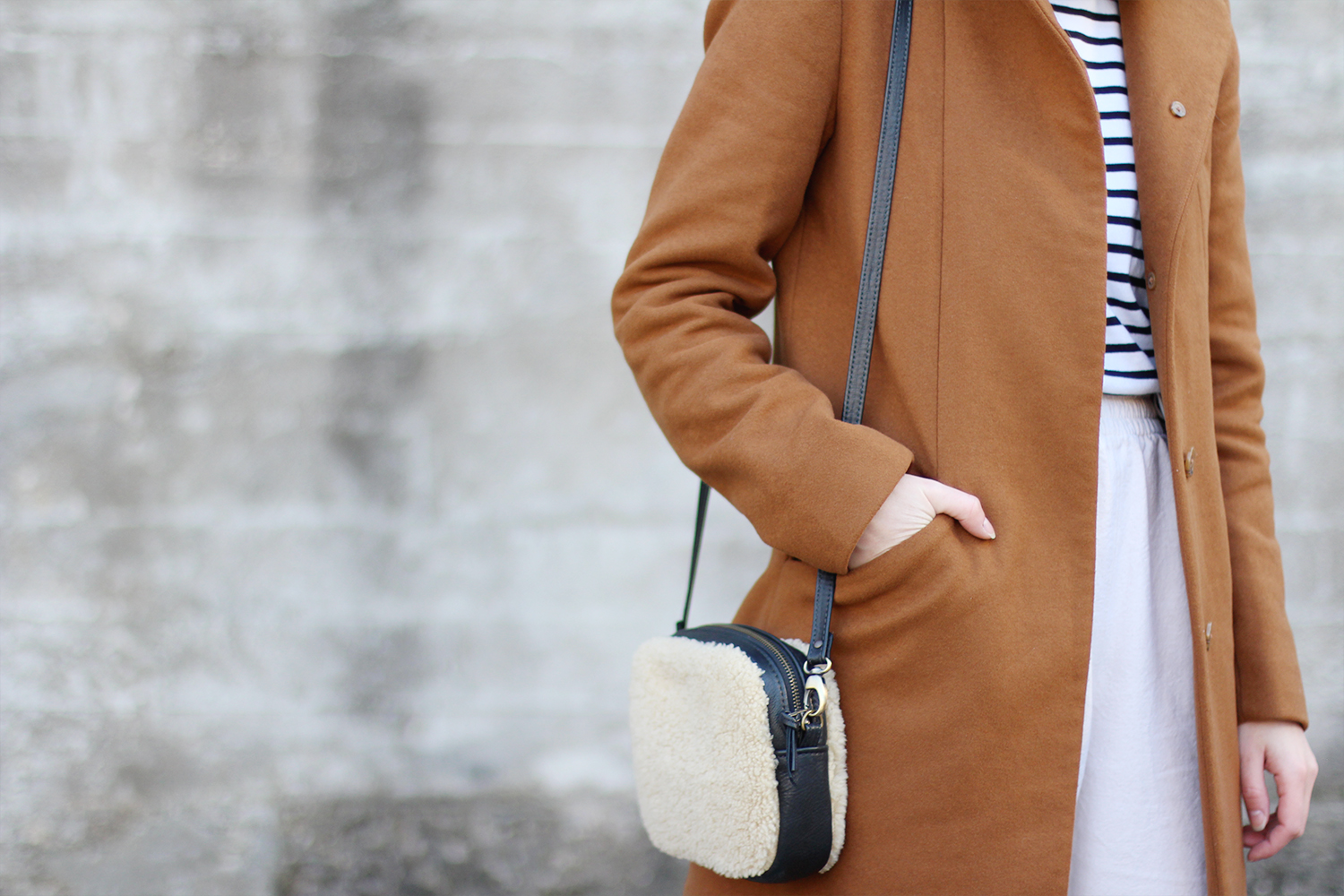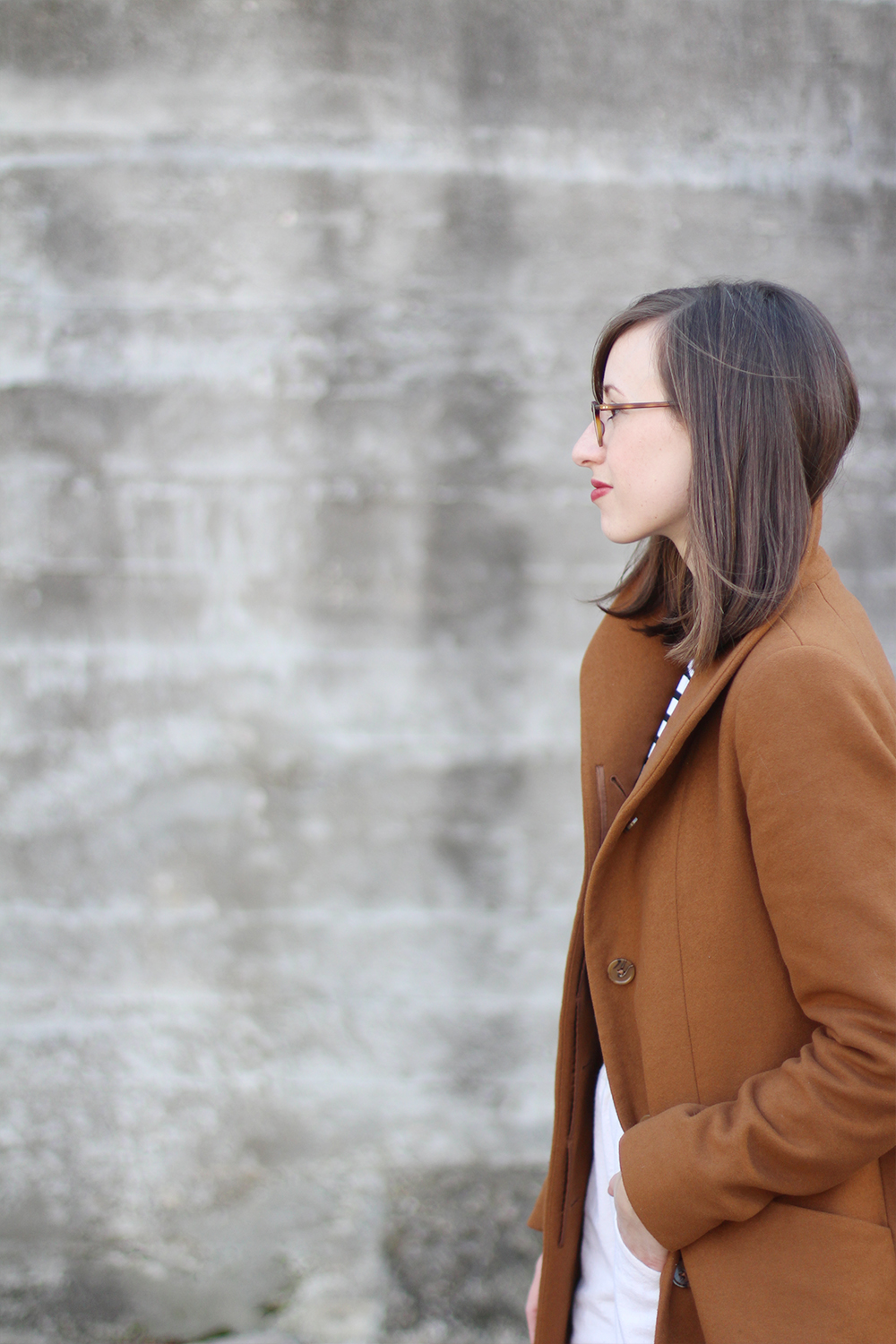 ---
Coat old Wilfred (similar here, here and here) | Everlane Striped Tee (worldwide shipping available this week!) | Elizabeth Suzann Clyde Pant | Rachel Comey Boots (sizes restocked) | Bag old Primecut (loving this one) | Glasses Oliver People's (similar for less here)
---
Thanks to my fella Dave for the photos!