Today I'm starting a new discussion on Style Bee all about natural beauty and skincare. I've found that the online world of beauty tutorials and product reviews is vast and daunting so my goal for this new category is to make natural beauty and skincare more approachable and to share my genuine thoughts on living with and learning to love an imperfect complexion. Today I'm sharing a bit about my history with problem skin, why I've decided to make the switch, a short Q&A with natural beauty boutique, Clementine Fields, and a few of the products I've tried and loved so far. So let's dig in!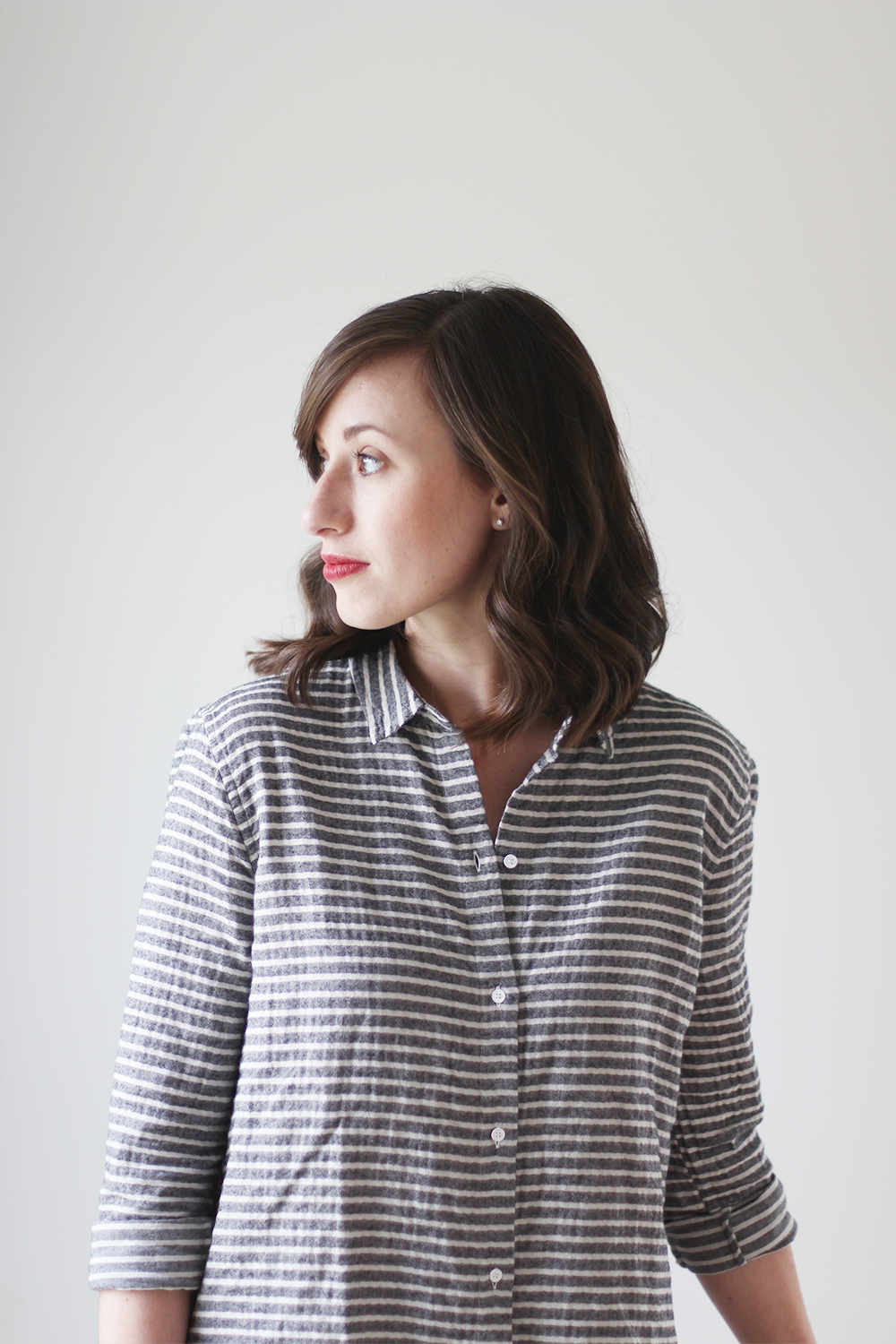 HISTORY
Let me start by saying that this is the best my skin has felt and looked in years, which makes me all the more confident that I've made the right move. Of course I'm also wearing makeup in these photos, which I'll get into later in the post. I'm currently 28 and for about the last decade or so, I've had pretty much non-stop, blemish prone skin, particularly on my chin and T-zone. The moment one breakout clears up another is well on it's way. I'm lucky that for the most part I've been able to disguise bad skin with makeup but the trouble is that the more I wear makeup the more irritated my skin gets, ergo the more make I feel is necessary. Vicious cycle much?
Worrying about how un-perfect my skin is has long been a preoccupation of mine. I'm also one of those people who can't leave well enough alone when it comes to bumps or zits. I just have to poke and prod! The trouble with that is that I have very fair skin so whenever a pimple finally runs it's course, it leaves a nice dark spot for me to remember it by. How nice of the little bastard. I also have some fine lines, which I'm coming to terms with, large pores in my T-zone and combination skin that has, until recently, always felt either too dry or too oily at any given moment.
When it comes to photos on the blog, I do my best not to look like a painted doll and I'm careful to only photoshop the most obvious imperfections but often some good lighting and the right angle is all it takes to reduce the need for either.
On a slight side note for as long as I can remember I've also battled with body acne, which is about as sexy as it sounds. It's mostly confined to my shoulders and mid back and flares up sporadically, typically when the seasons change. I've tried topical, oral, natural and pharmaceutical remedies, all of which have worked and then slowly but surely begun to fail. Right now I'm in a no flare zone and just waiting to see if it lasts. But that's really another story all together. Safe to say I won't be investing in any backless dresses anytime soon.
So that's an honest overview of my skin issues to date!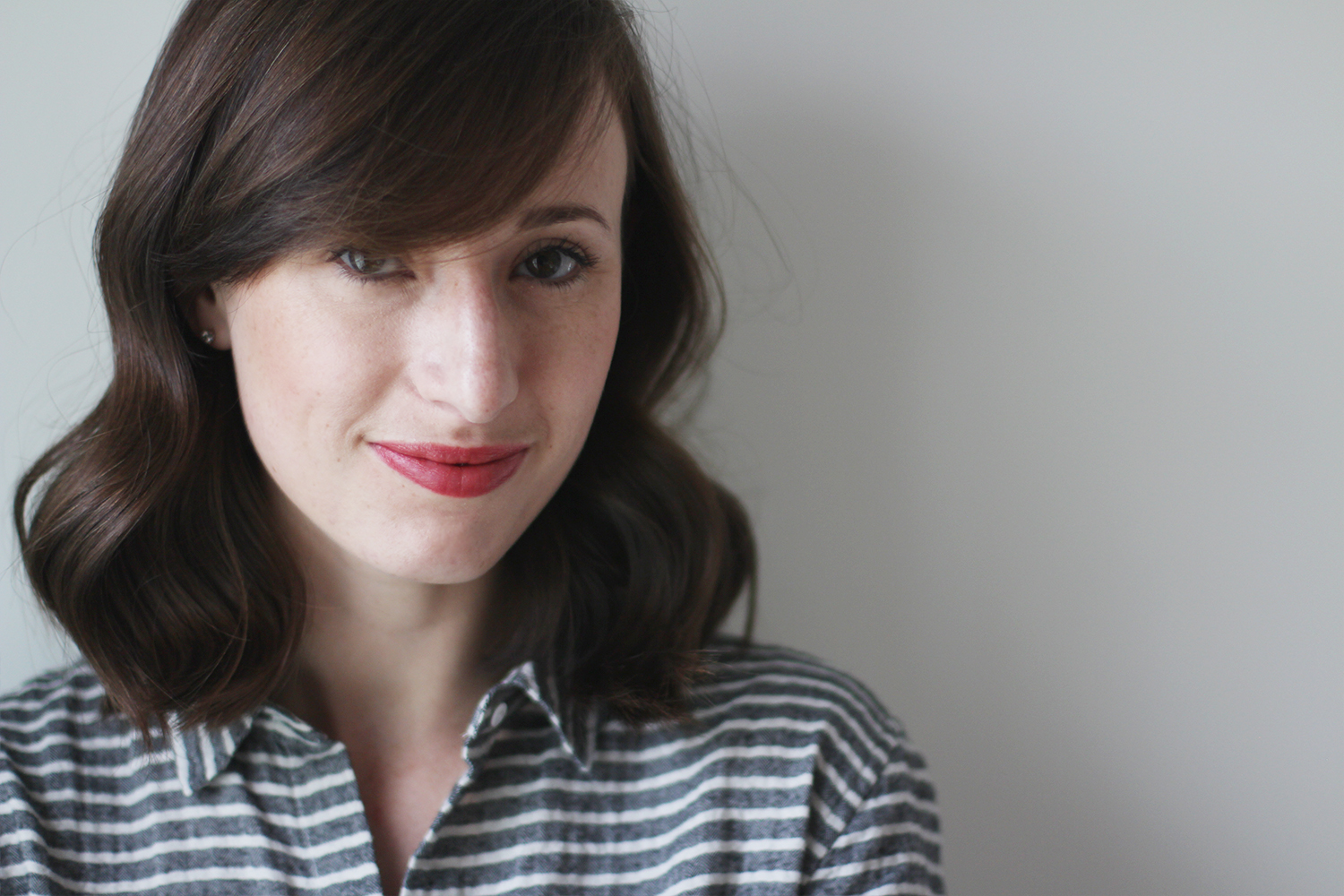 WHY I'M GOING AU NATUREL
I've tried a lot of skincare regimens from $200 moisturizers to $10 drug store buys that have hundreds of rave reviews. I've seen dermatologists and aestheticians and yet I find myself back in front of the mirror with the same scattered splotches and inflammations as always. Turning to all natural skincare was more of a new direction than a philosophical or value-oriented decision. Of course, putting fewer chemicals and harsh elements onto my already volatile skin seemed like a pretty good idea too. The fact that natural skincare and beauty products are all the rage right now hasn't hurt either, but it's much more about taking ownership of what I put on my skin that appeals to me. Just as my values towards conscious consumerism have evolved, I imagine my principles on skincare will too. My plan isn't to toss out everything I have but instead to slowly start introducing natural alternatives to my repertoire as old products run their course.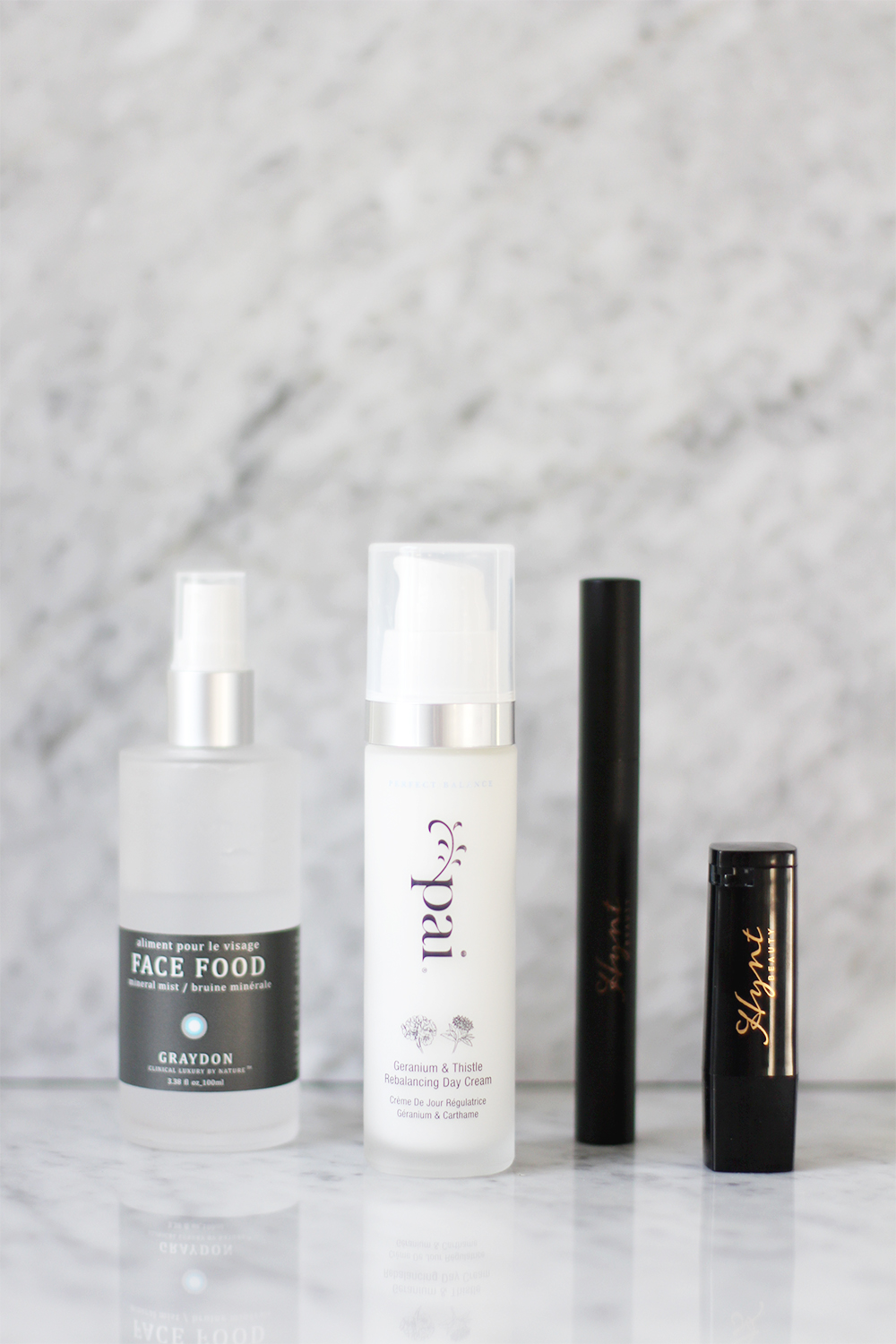 CLEMENTINE FIELDS
When I first announced my plans to switch to natural skincare and beauty products on Instagram I was blown away by how many people were willing to share their own experiences and thoughts on products they love. Ingrid, owner and founder of the Canadian based boutique, Clementine Fields, was one of those people I connected with. Ingrid graciously offered to help me start out on the right foot with a few products that she believed would be really beneficial to me. Without even meeting me or seeing my skin she was able to pick out a few incredible products that have totally improved my skin! But before I get into the details I wanted to share a few questions I had for Ingrid about her experience with green beauty:
How did Clementine Fields come to be?
I'm an actress and I have always loved skincare and makeup. I was diagnosed with a chronic from of leukaemia when I was 37, my diagnosis was good bit I vowed to do everything I could to stay healthy. I started using green beauty products and loved most of them but had a difficult time finding them in Canada. My acting career slowed down in my forties so my husband and I decided to open an online natural beauty boutique!
What are the key reasons why you recommend going all natural for beauty and skincare products?
There are far too many chemicals in conventional products. My concern is what happens when all these chemicals are layered in our system, especially when you add on the toxins we breathe and digest. I just think we should stop taking chances with our health.
Why do you think people might be hesitant to make the switch?
I think people are overwhelmed with totally switching up their routines, perhaps they have been using the same products for years and they are scared of not being able to find natural products that work in the same way. I have very sensitive and reactive skin and I love using natural products. I never wish for a conventional product that performs better because green products can perform just as well and they are good for you! We also have a sample program so customers can try products before they buy the full size product.
What are some common misconceptions about green beauty that you've encountered?
I think some people think they are too expensive. Some of our lines are pricey, some are not. But you have to keep in mind that green products are very concentrated, so a little goes a long way.They are also concerned that they are not anti- aging, which is not true! Many of the products we carry are very active and wonderful for mature skin.
What are your personal top 3 can't-live-without products for daily use?
Wow! That's a difficult question. My skin gets super dry with the cold weather so I am always using body oils. I love the Tata Harper Revitalizing Body Oil. It's filled with anti-aging, incredibly nourishing ingredients and it smells absolutely divine. We just launched a new makeup line called Hynt. It's all wonderful but I especially love the concealer. It gives the skin a beautiful, creamy glow and the coverage is fantastic . I also adore Pai BioRegenerate Rosehip Oil. I use it every night on my face and it leaves my skin clear, happy and dewy. The price point is amazing too!
These are 4 all natural products that Ingrid sent my way to test out and review. I've been using them all for about a month now and here are my honest reviews of each:
1 – PAI Day Cream – This stuff is nothing short of miraculous! I attribute 90% of my skins improvement to this super lightweight, non-greasy, satiny serum that goes on like a dream and never leaves my skin feeling greasy or dry. I've been using it both morning and evening. It smells really nice too! It's positive effects have made me feel so good I can't wait to wash my face before bed, when I used to dread it.
2 – Hynt Lip Colour – The lipstick itself is a beautiful formula. It goes on smooth and lasts reasonable well (4 hrs + even with a coffee) and kept my usually very dry lips in great shape. The packaging is the true genius though. The lid comes with a little palette of lip balm (which is fabulous and tastes divine) along with a little mirror, because OF COURSE that's what we need to put lipstick on!
3 – Hynt Mascara – Maybe it's because I've been wearing Lancome Hypnose for years now, but this mascara left a little to be desired for me. The package is beautiful and the wand is great. I've tried one other natural mascara and this one is definitely superior. If you're going for natural looking black lashes, a little extra length and some volume this does the trick but it won't deliver extreme lashes like some of the department store brands.
4 – Face Food – I'm a firm believer in the importance of toners and this one is AMAZING! A few spritzes of this mineral mist and my skin feels totally refreshed and balanced. I let it soak in while I brush my teeth and follow it with the PAI moisturizer. I don't think I'll be switching to any other toner for a while! It has no scent which is fine by me.
---
You can read more information about the various ingredients in each product on the website. Shop these products and so many awesome all natural options (in sample sizes too!) on Clementine Fields but be sure to use code: 'STYLEBEE' for 10% off your order, from now through Dec. 6.
---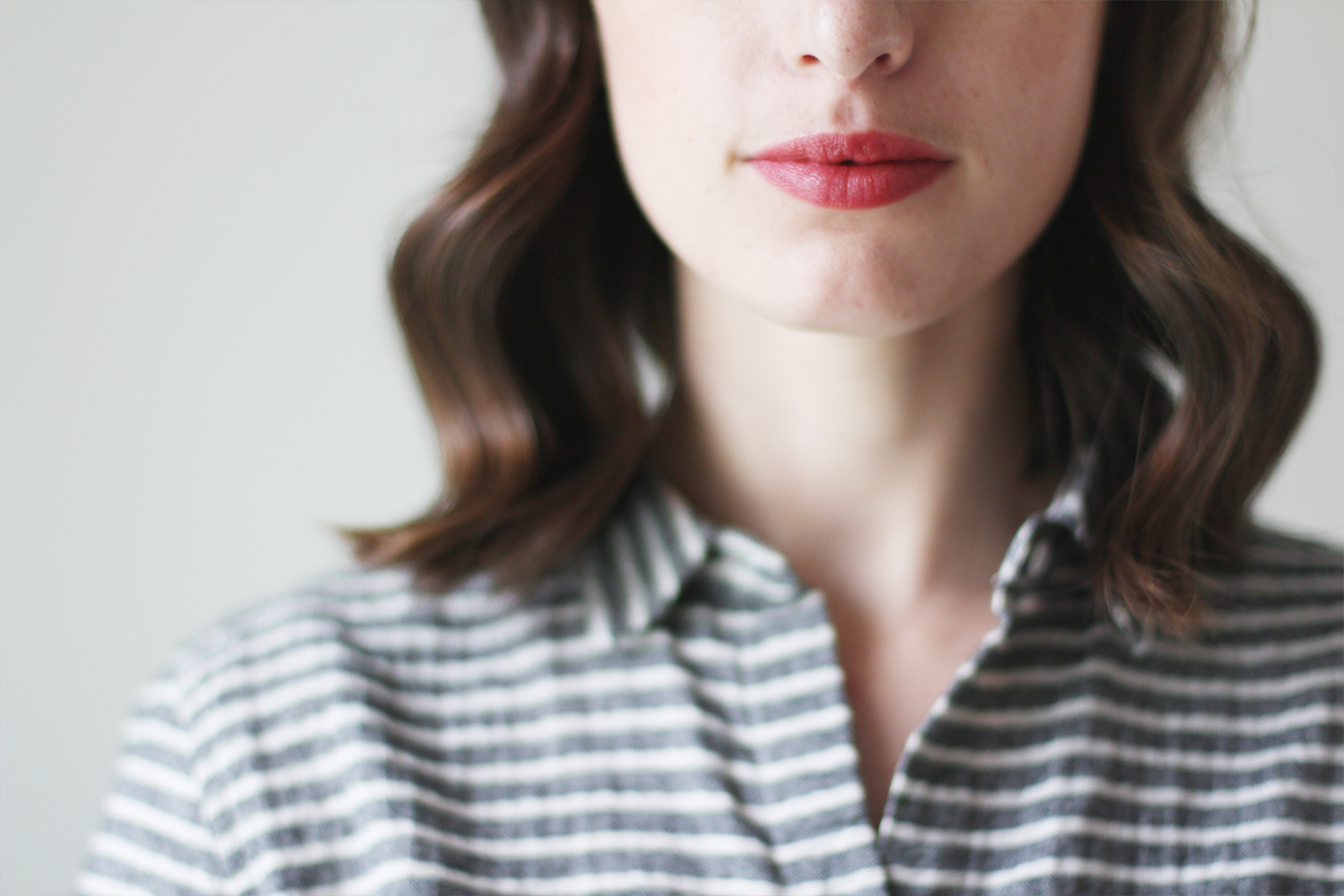 WHAT I'M WEARING
Full disclosure time! This is probably the least makeup I've ever worn for a photoshoot, which made me pretty nervous considering the shots would be close up and with my super sharp lens. But, I wanted an honest take on my current skin situation. The only 'photoshopping' I did was to brighten the images and increase the contrast slightly. Otherwise it's good light and good products doing their job!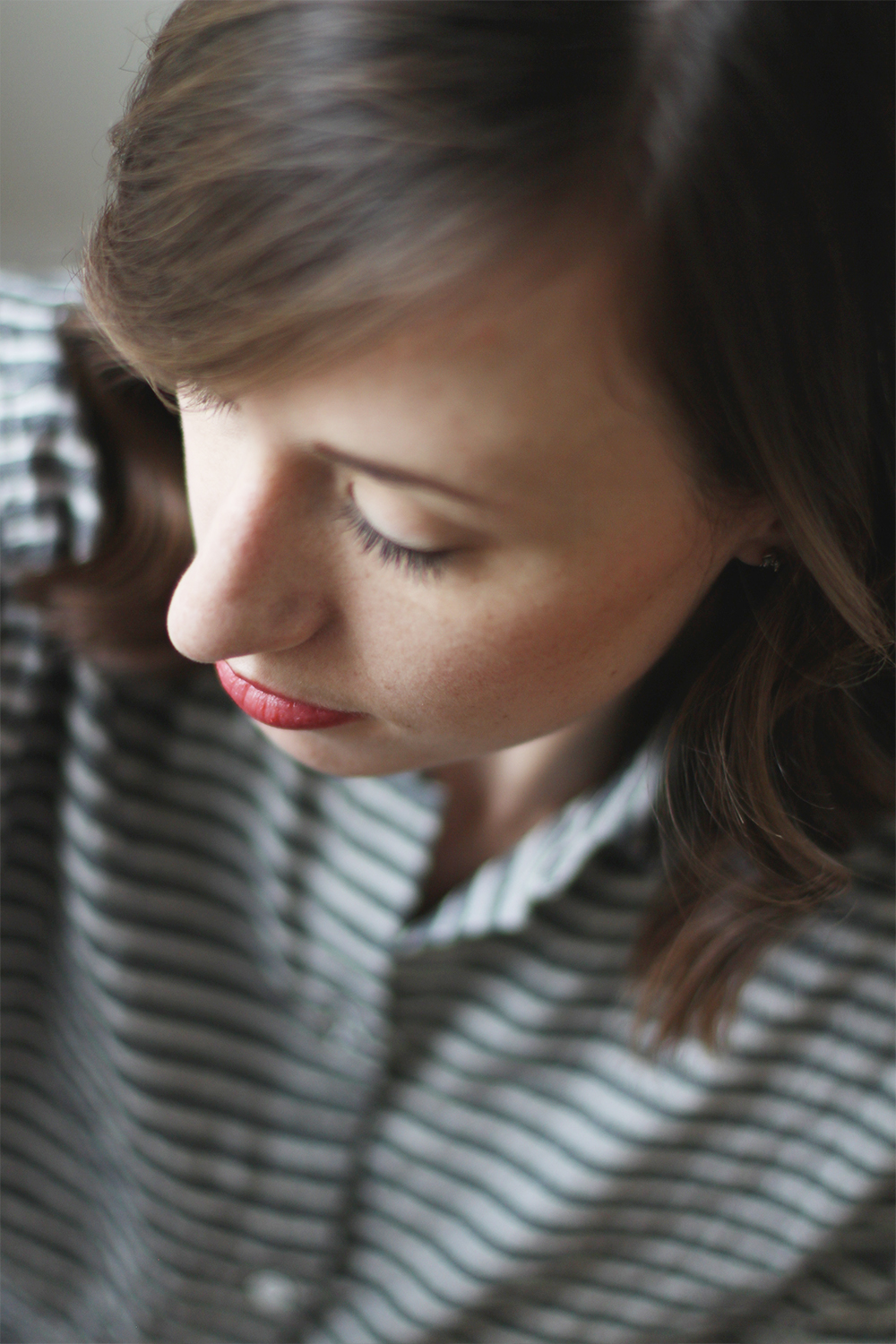 I'm wearing the 4 products mentioned above and started by washing my face with Origins cleanser.
I've been a longtime fan of the Naked Basics shadow palette for my eyes and fill my brows in with it too. This palette will probably be what I eventually replace it with.
I'm also wearing ILIA sheer vivid tinted moisturizer (in T1), which I've been loving! It's definitely sheer but evens out my skin tone really well and gives me that overall dewy kinda glow everyone loves. It takes awhile to totally soak in but it's a great option, especially if you're looking for a little added sun protection (SPF 20). ILIA also makes a fabulous tinted lip conditioner.
Still using my beloved Clarins Concealer for under eye darkness and some redness around my nose. Once it runs out I plan to try this foundation, which all the green beauty gurus seem to swear by. I added a touch of this bronzer to my cheeks as well.
The last new natural product I've been loving is the RGB nail polish in Oxblood. Clementine Fields carries ALIA a nail polish brand I'm also excited to test out.
And that's it!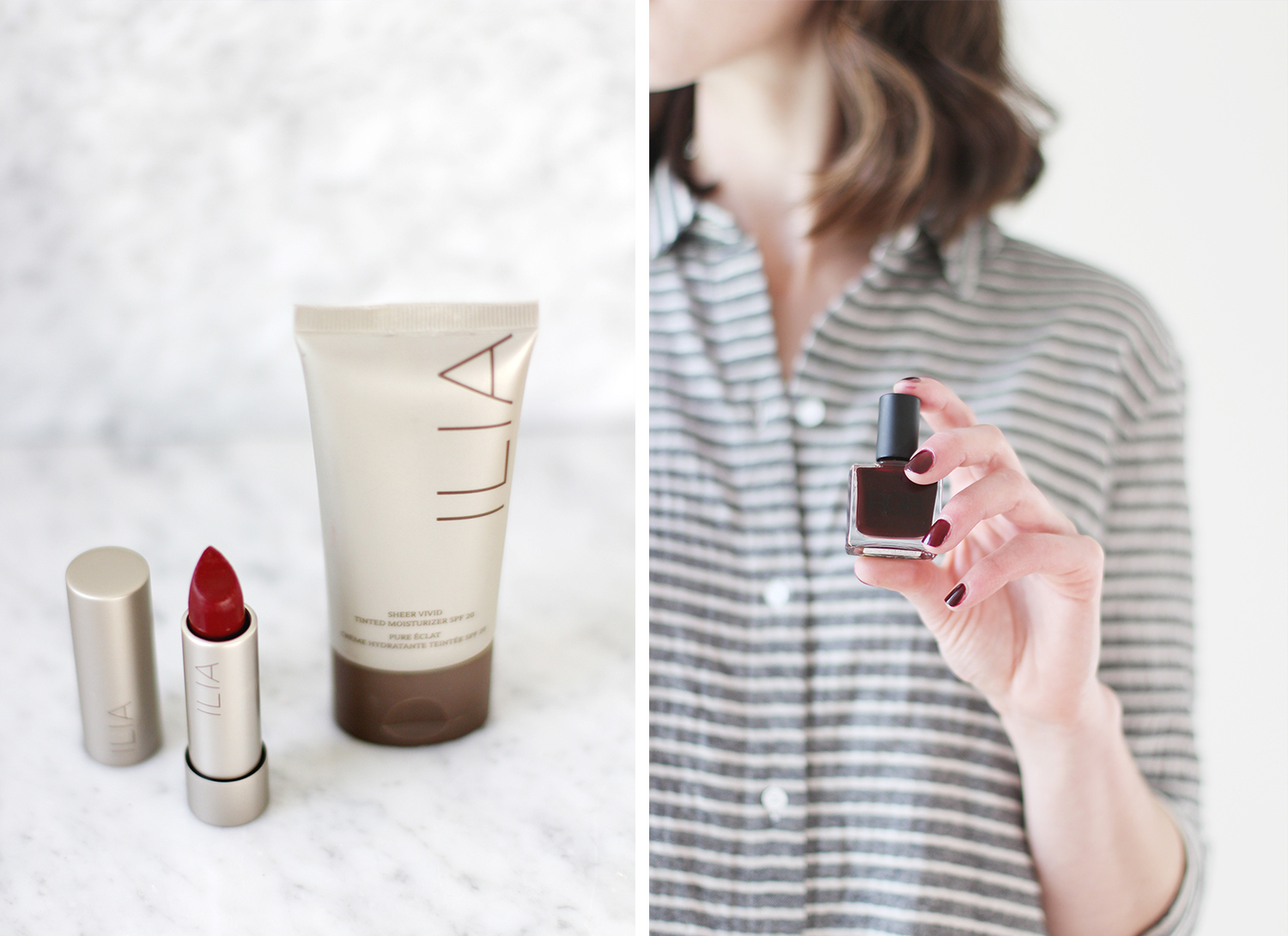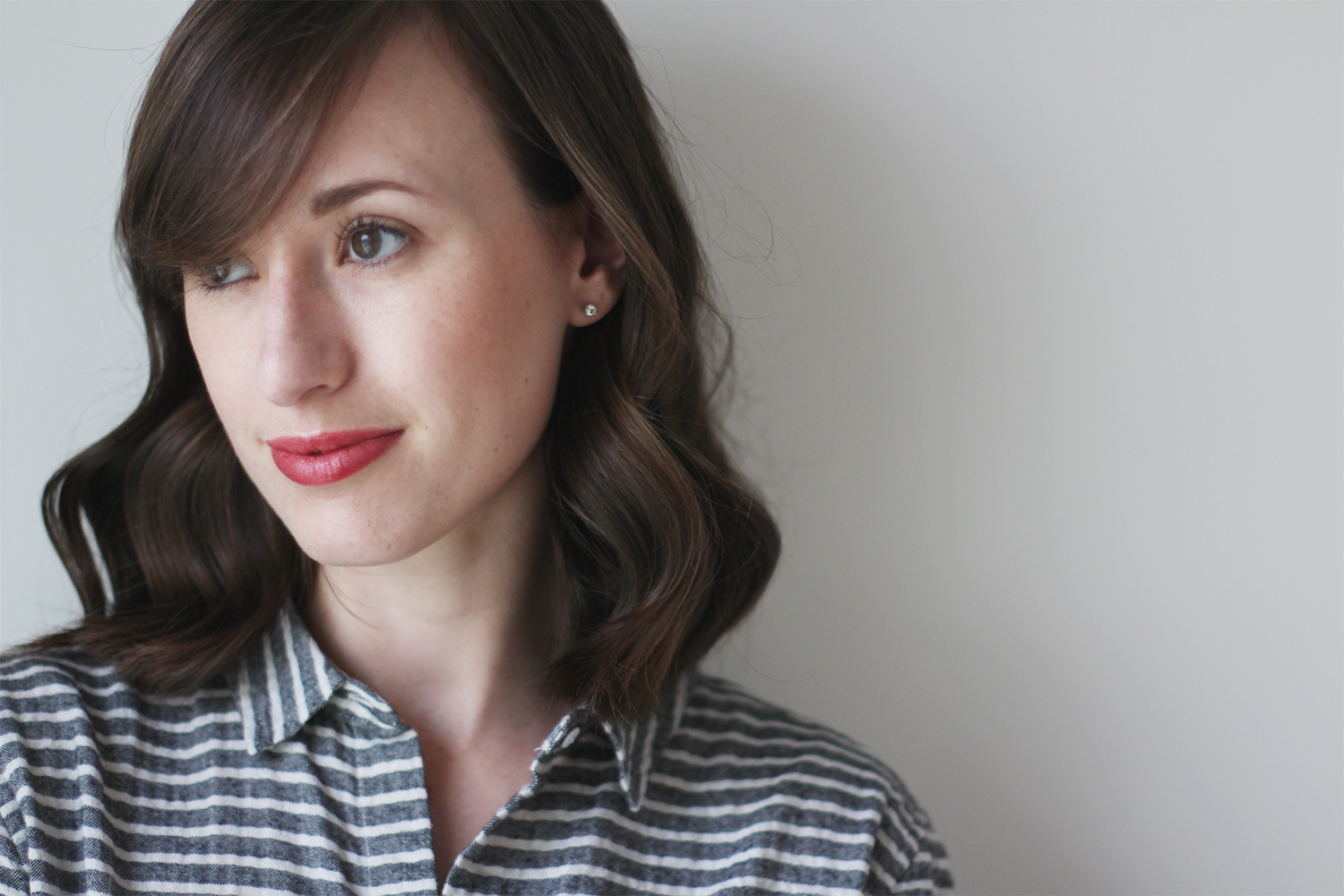 Thanks so much for making it all the way to the end of this post! I'd really love to hear about your experience with natural skincare and beauty products! Let me know if you have a second in the comments.
---
Huge thank you to Ingrid of Clementine Fields for partnering with me on this post and for all her help and insights into going green. Of course, all opinions expressed in this post are my own.
Button-down c/o AYR
---