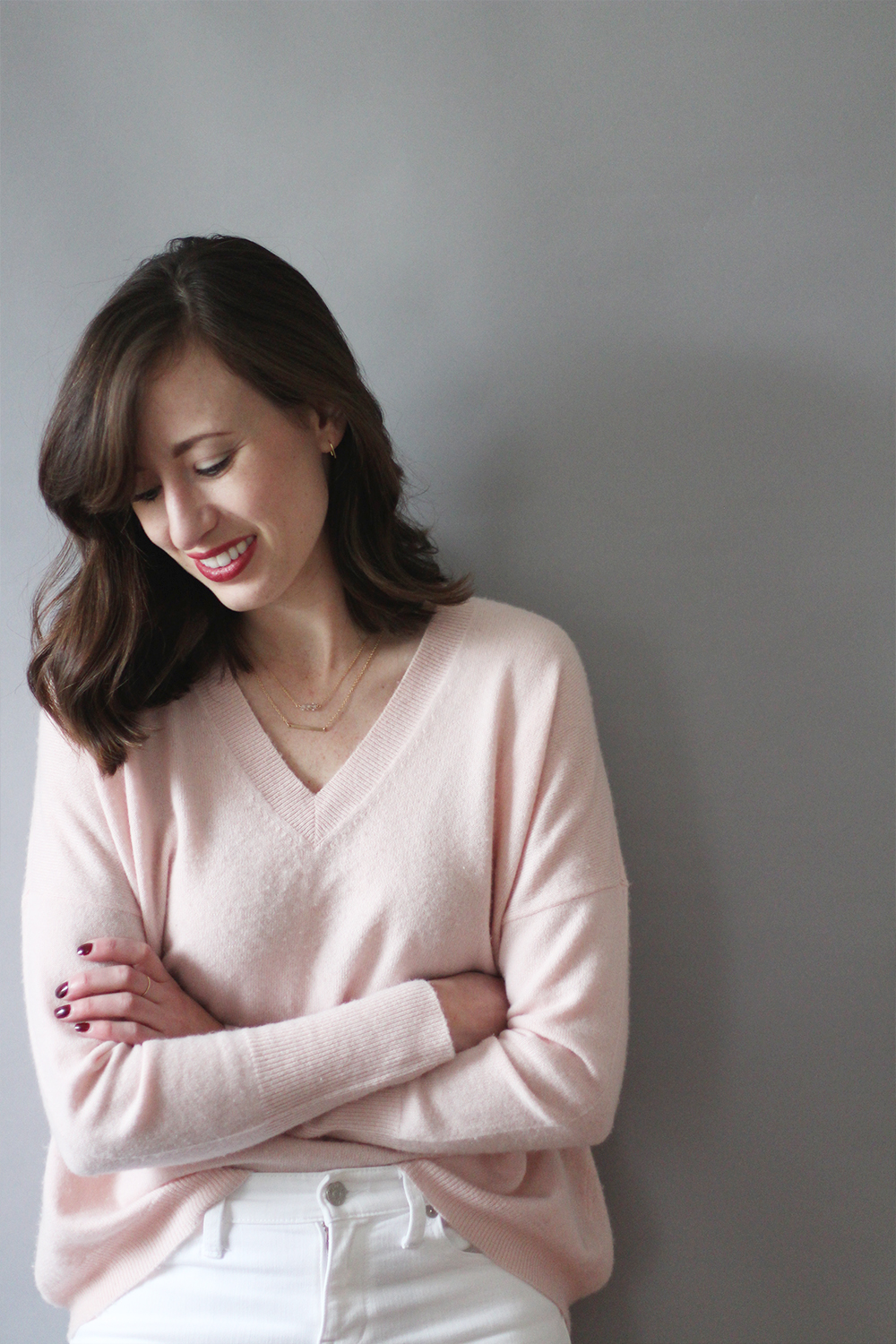 When it comes to wearing necklaces I seem to have two approaches. I'm drawn to either super long chains, with a simple but statement making pendant or short delicate chains with a classic stone or geometric shape. When I choose the latter option I like to layer a couple at different lengths for a bit of added interest. When it came to styling these two beauties by EMMY TRINH, a cashmere v-neck sweater, some soft waves and my favourite white jeans seemed like the perfect choice for a low-key look for the holidays. A pair of grey suede boots and dark nails added just a bit of necessary oomph to make the outfit winter appropriate.
Whether you're still looking for a perfect addition to your holiday looks or you've got a name or two left on your gift list, definitely give the beautiful EMMY TRINH collection a look see. All the pieces are hand made in Vancouver, BC and they are truly lovely. As a special treat for Style Bee readers use the code ETJxSTYLEBEE20 for 20% OFF your order through December 25th.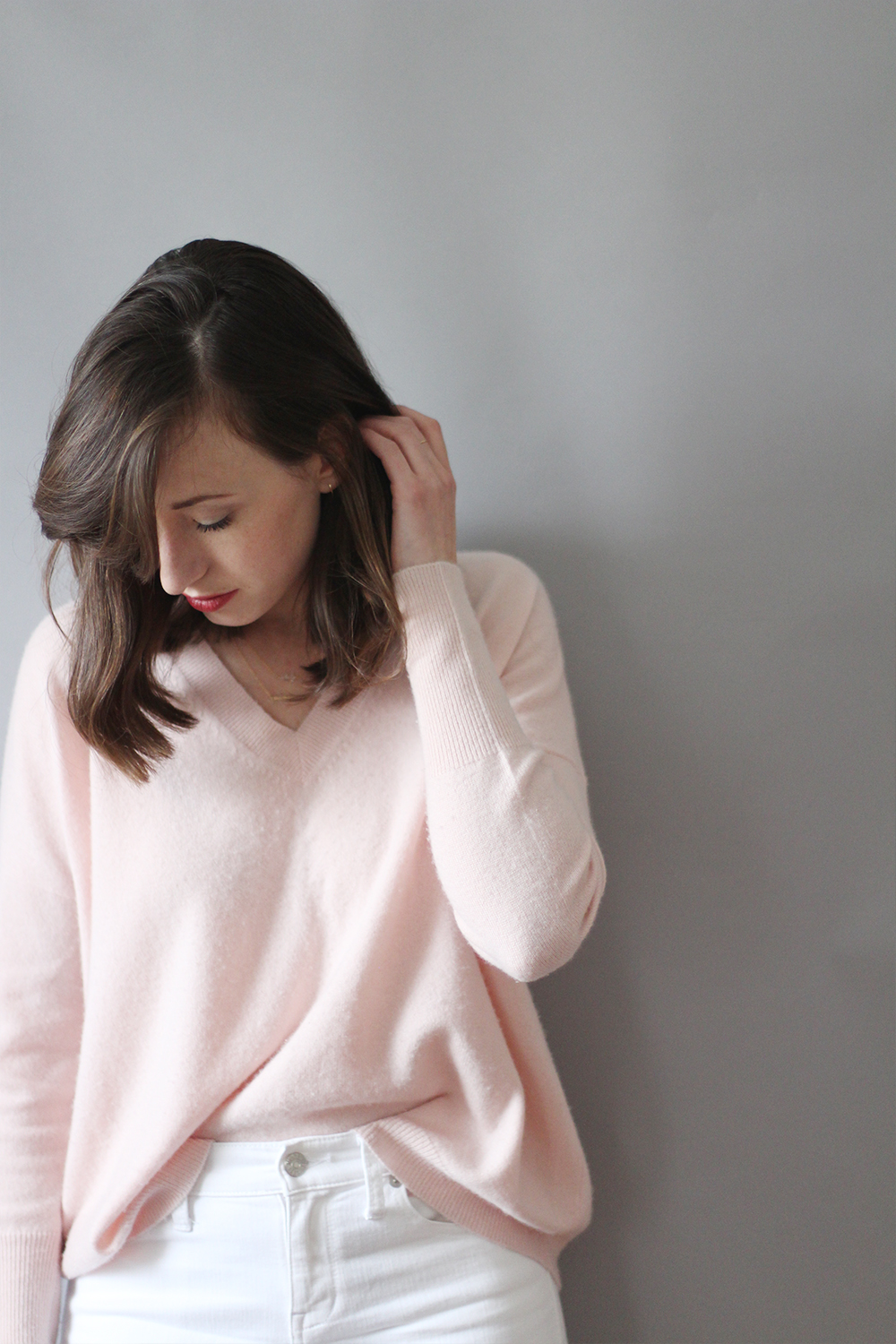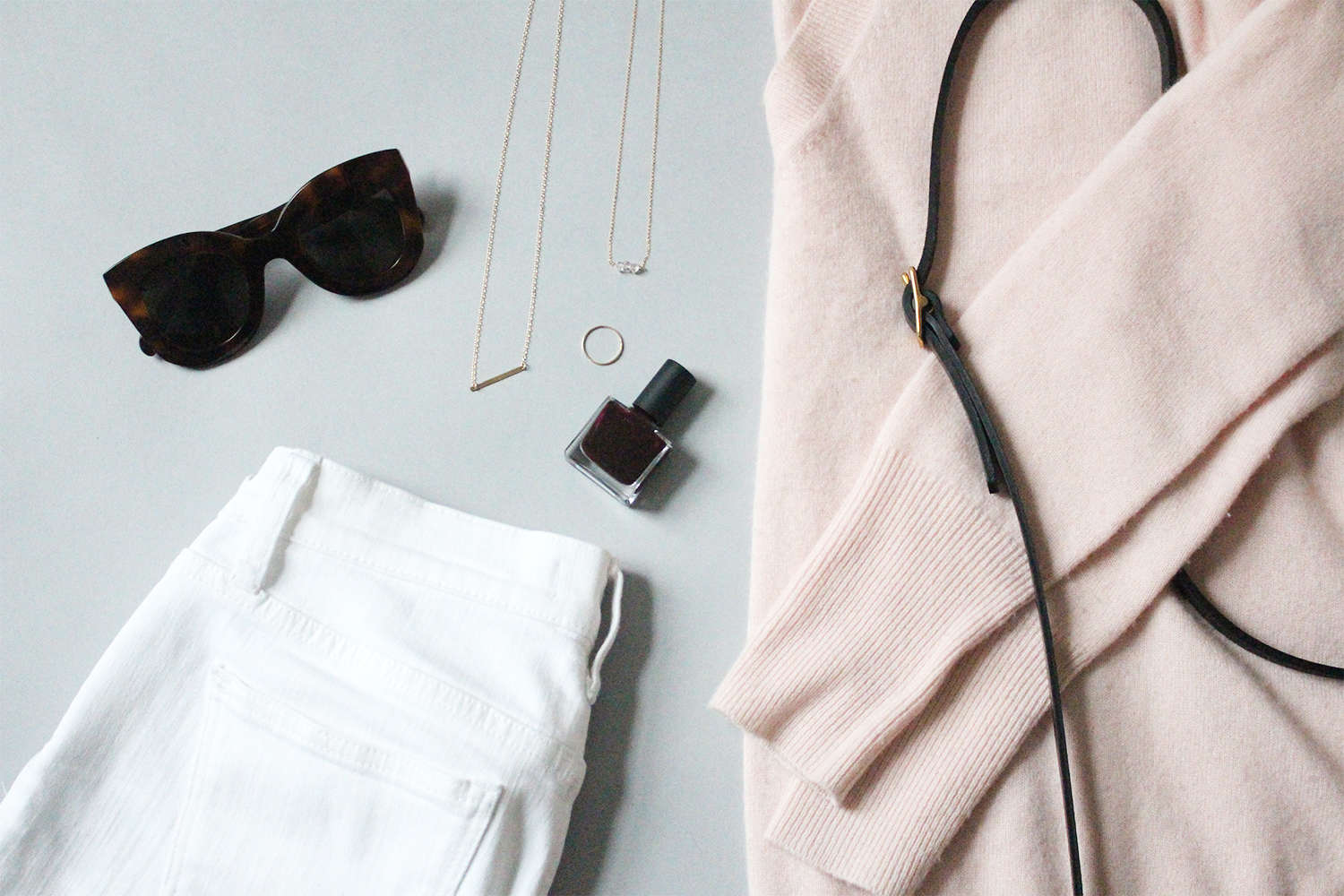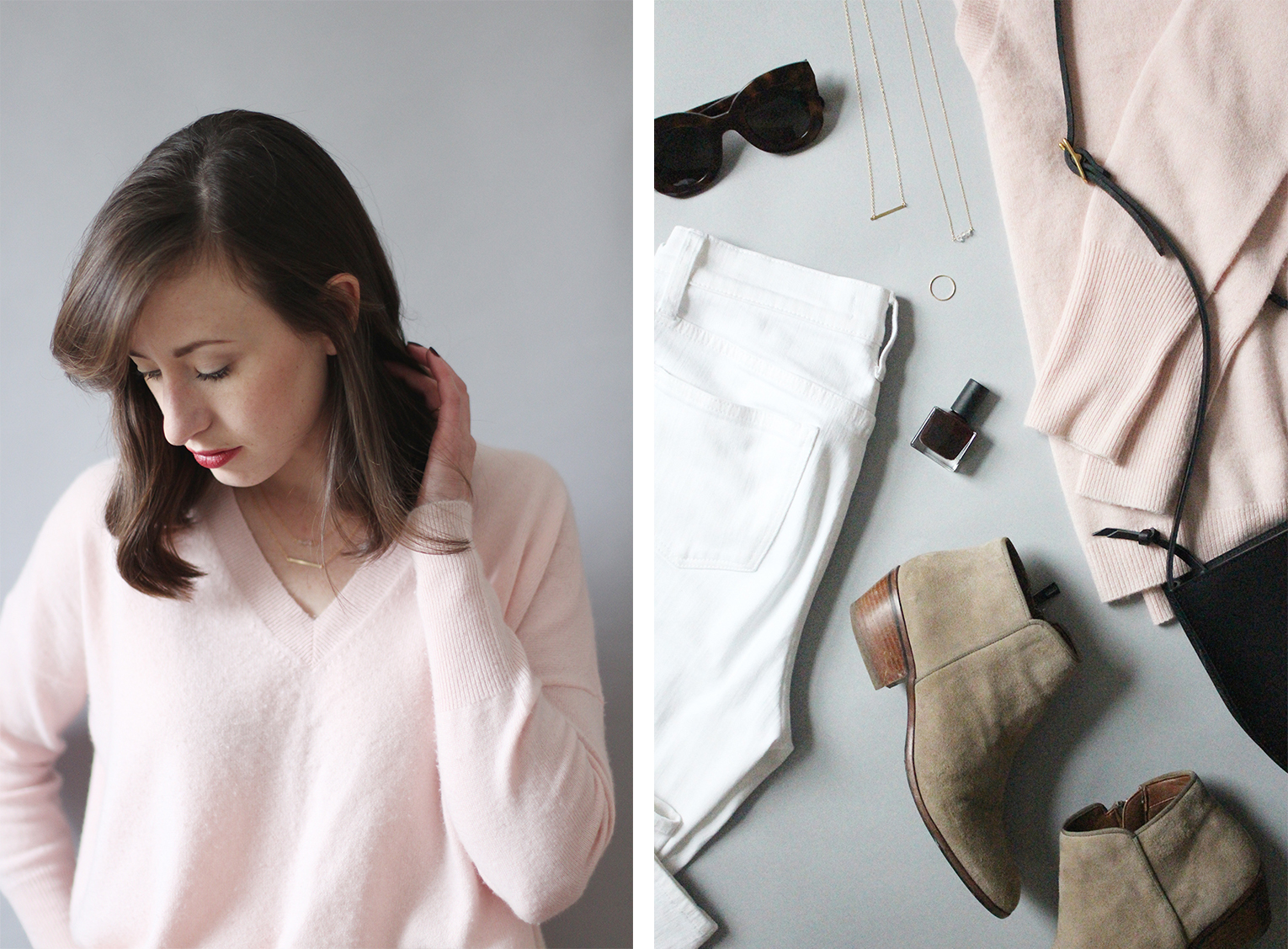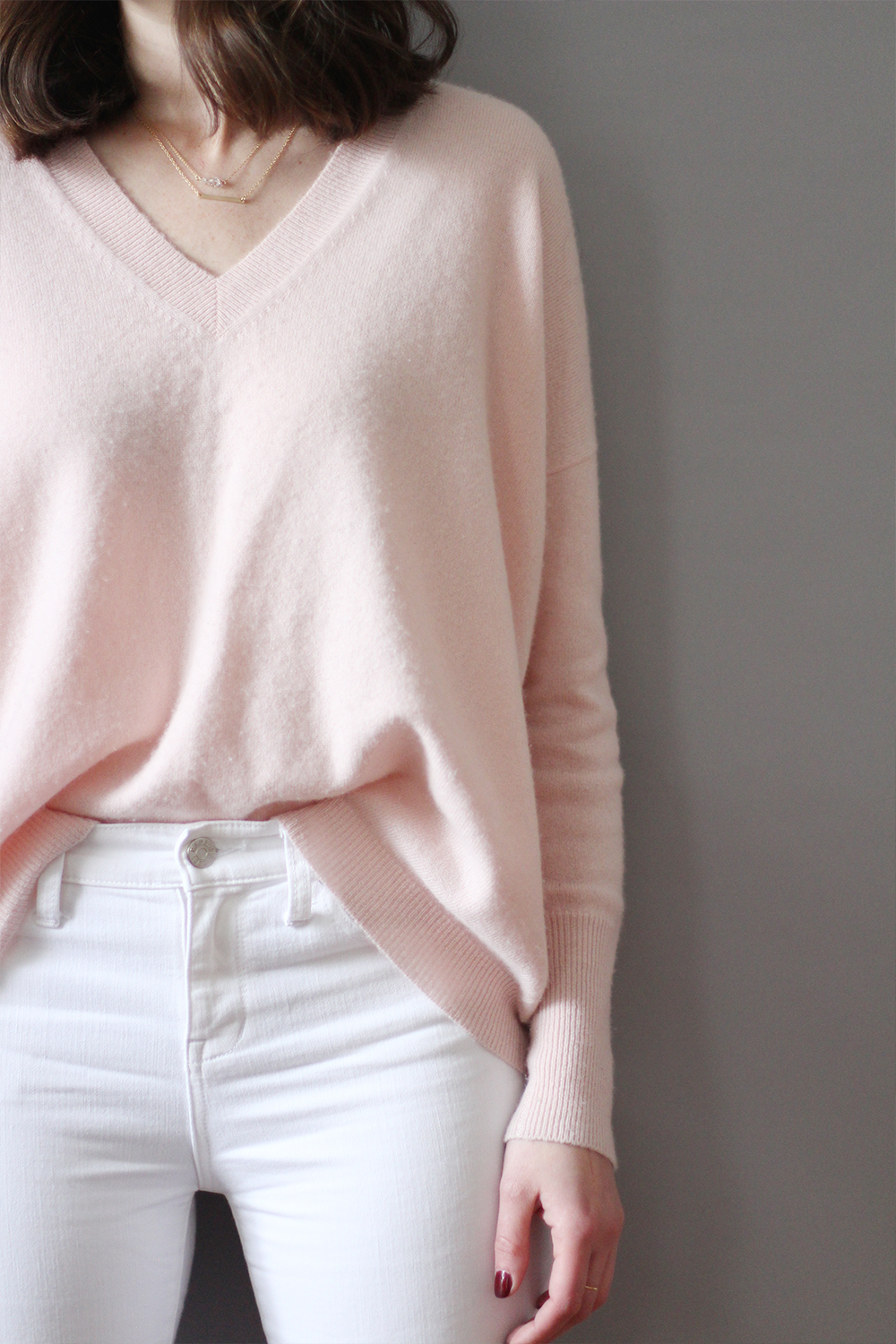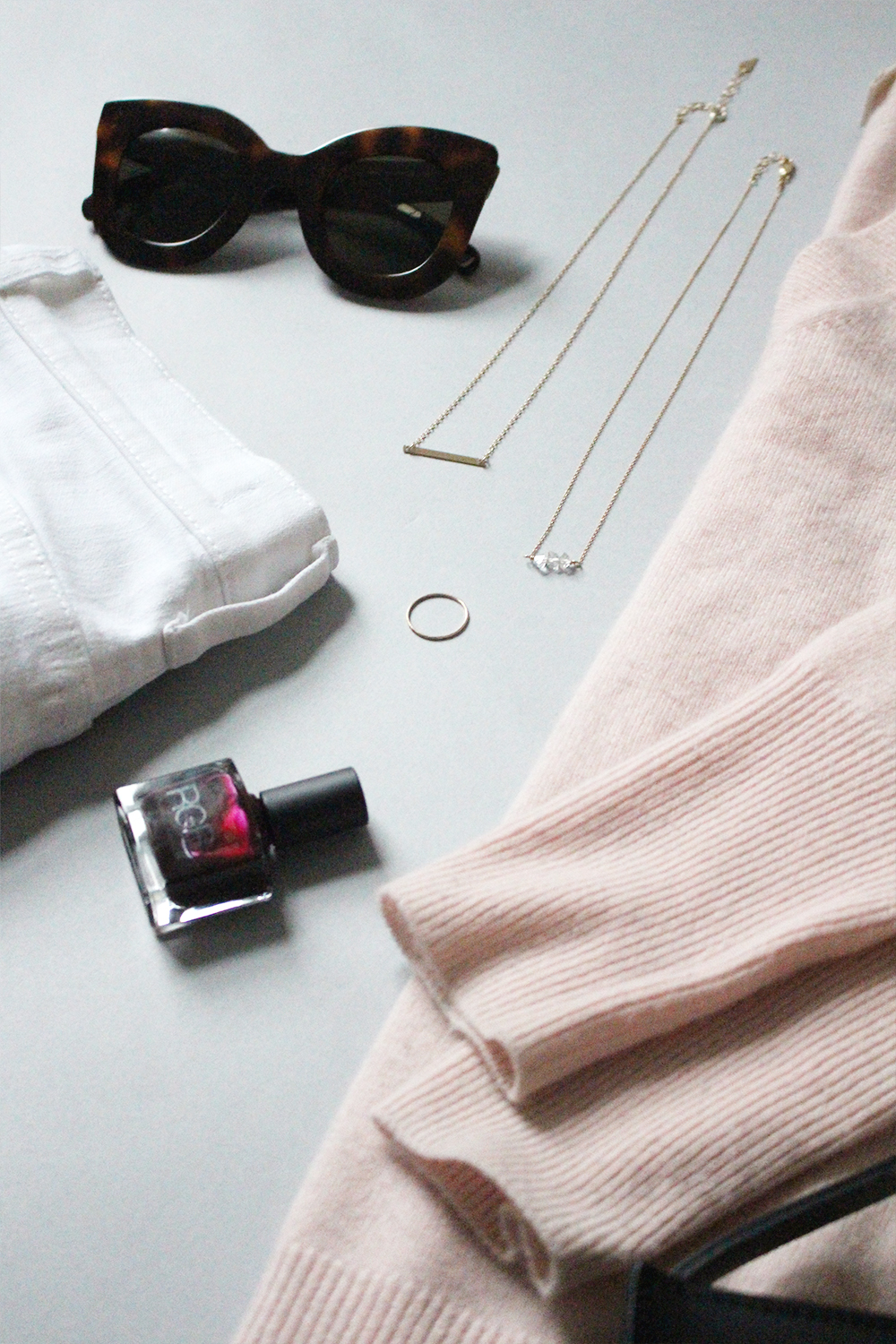 Constellation Trio Necklace EMMY TRINH | Linnea Bar Necklace EMMY TRINH | Pink Sweater J.Crew | White Denim Madewell | Boots Sam Edelman | Bag The Stowe | Ring Laite Atelier | Nails RGB Oxblood | Lip Colour ILIA Lust For Life | Celine Marta Frames via Smart Buy Glasses
---

---
This post is in partnership with EMMY TRINH, as always, all opinions are my own.