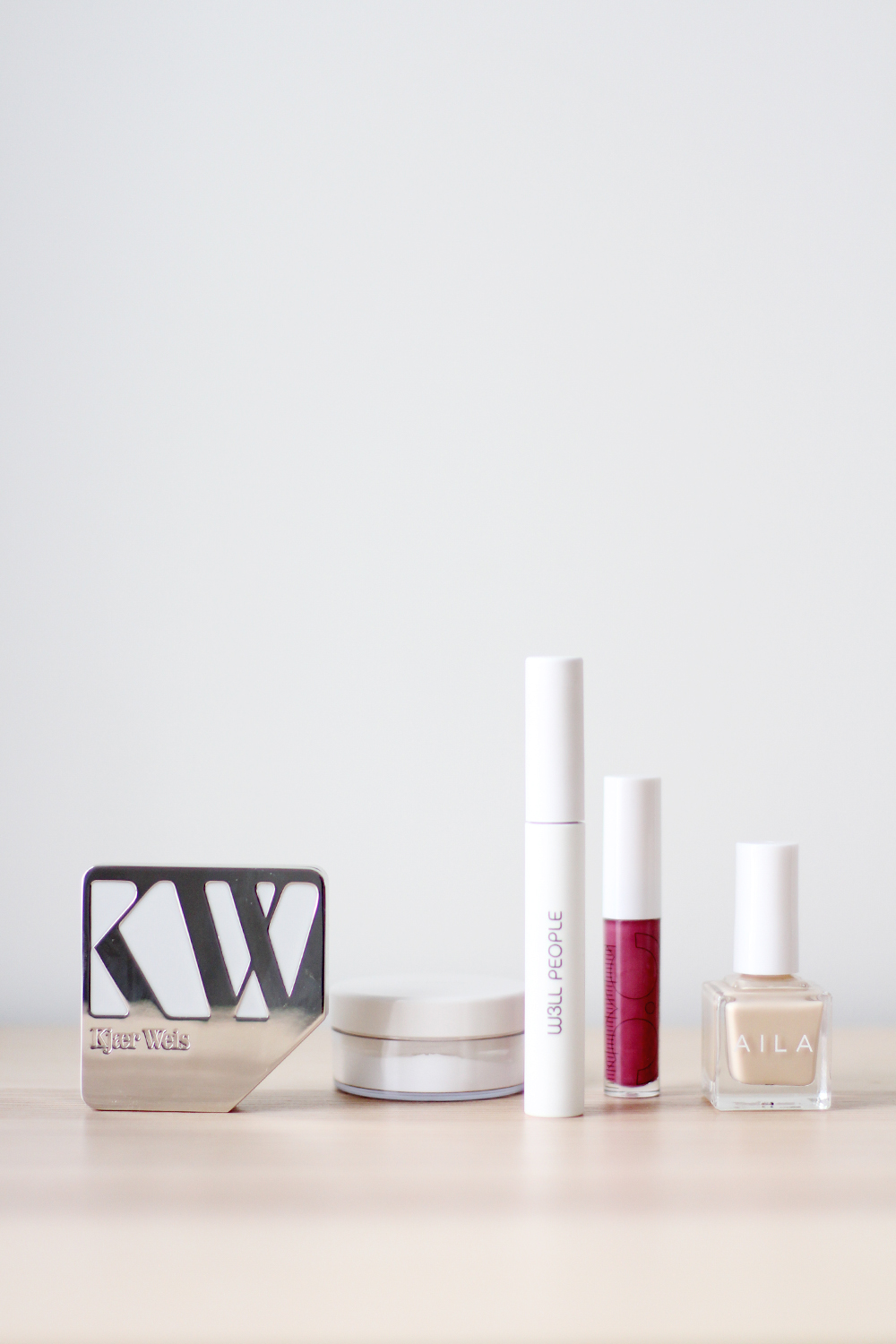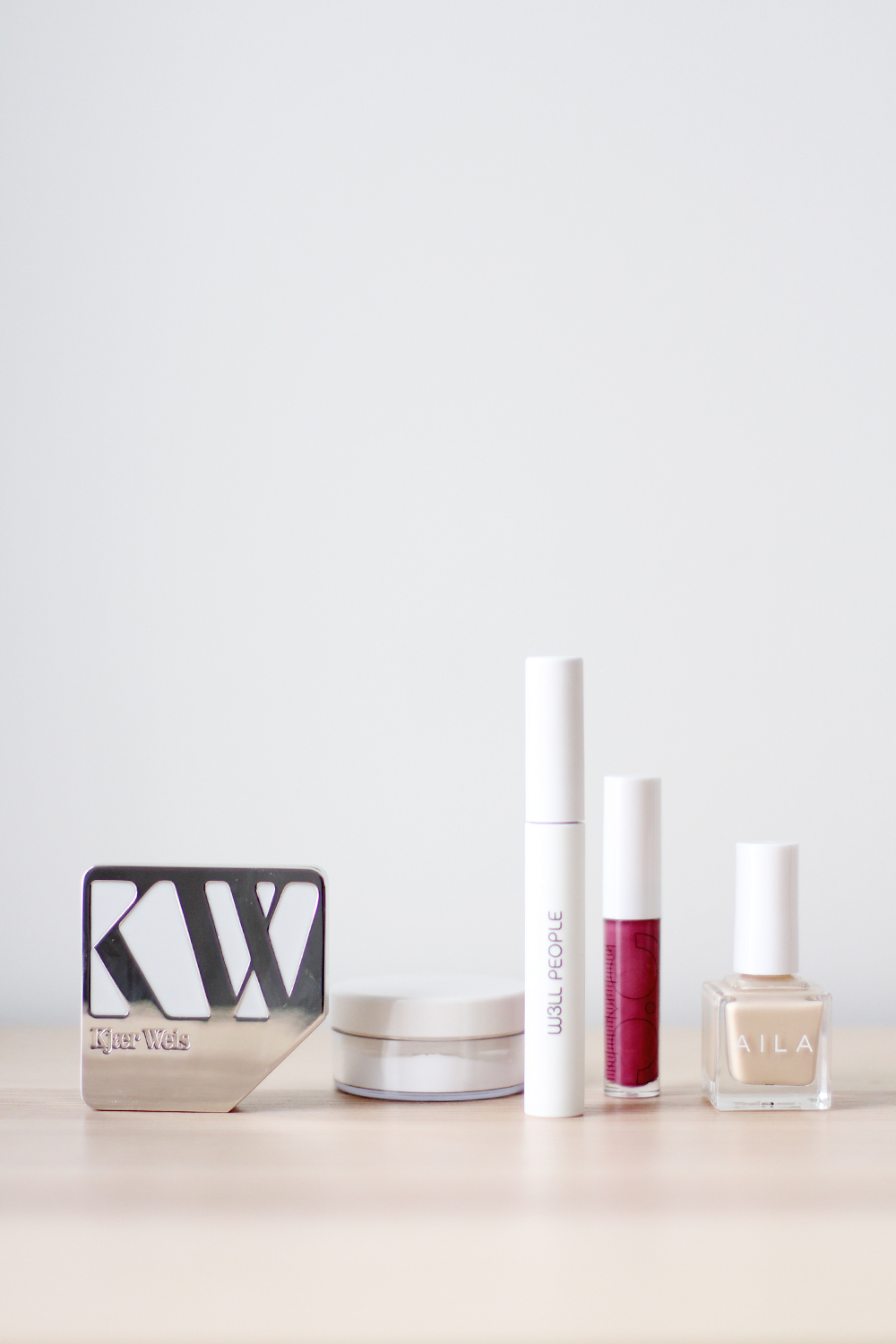 It's time to delve back into a new-ish topic here on Style Bee, which is natural beauty. Since I've begun making the switch I've discovered so many incredible products (and some not so incredible ones too) but I'm trying to really take it slow and give myself a chance to access each one thoroughly. Today I'm sharing 5 different make-up products (no skincare this month), 4 of which are 100% natural, 1 of which is 100% vegan and cruelty free but not %100 natural. They are all products that I've been using often, some daily, and really loving the results.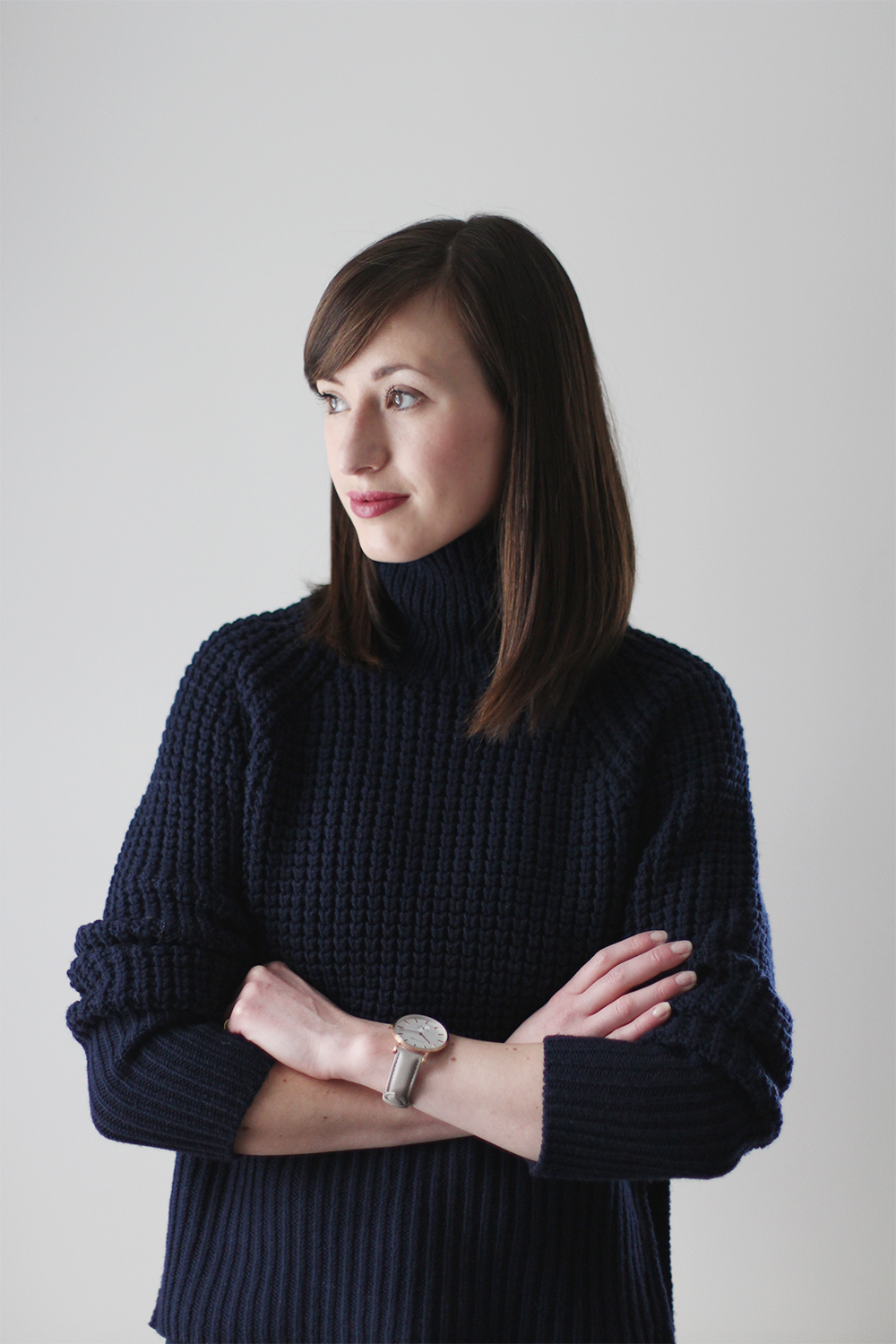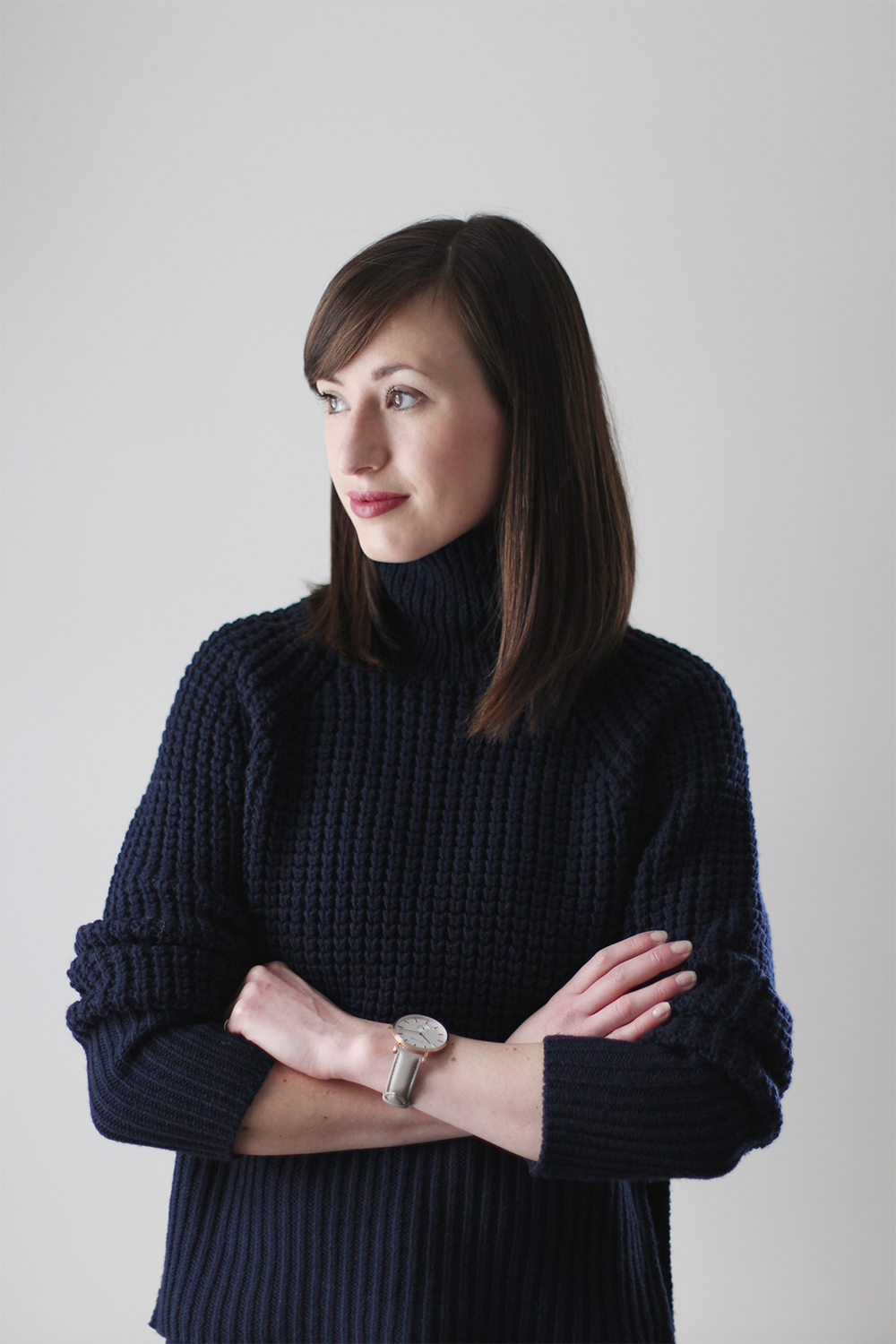 It's time for me to come clean about something though, which is that I'm a huge packaging snob. There I said it. I can't help it really, bad branding and over-done packaging just gets me down! So while the performance of a product is paramount the presentation is also a major factor in whether or not I end up buying something. Obviously though, all of today's products look as good as they work so it's a win/win. So here's a list of what I'll be reviewing this month:
W3LL PEOPLE Mascara 
RMS Beauty 'Un Powder'
AILA Nail Polish
OCC Lip Tar 
Kjær Weis Foundation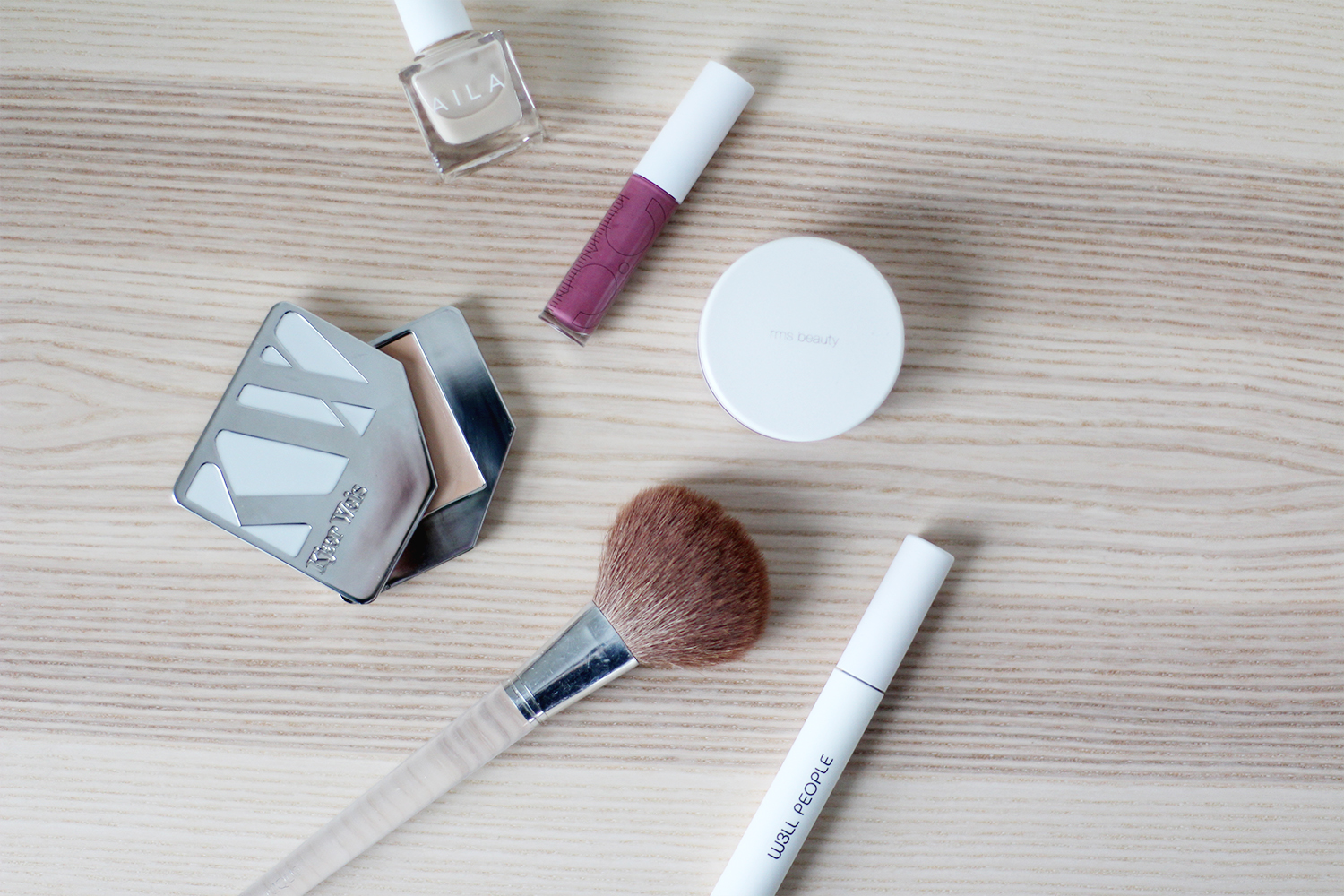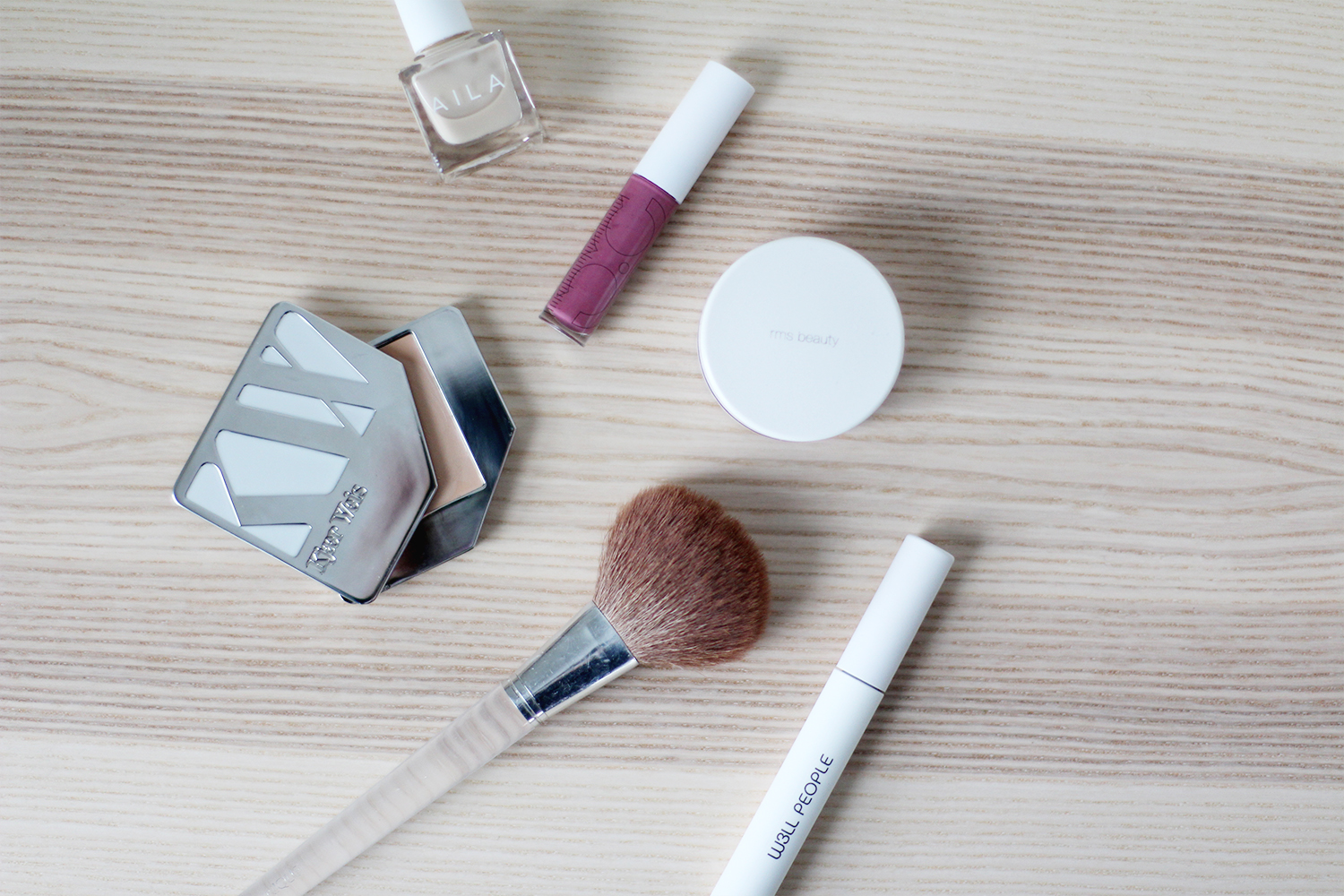 ---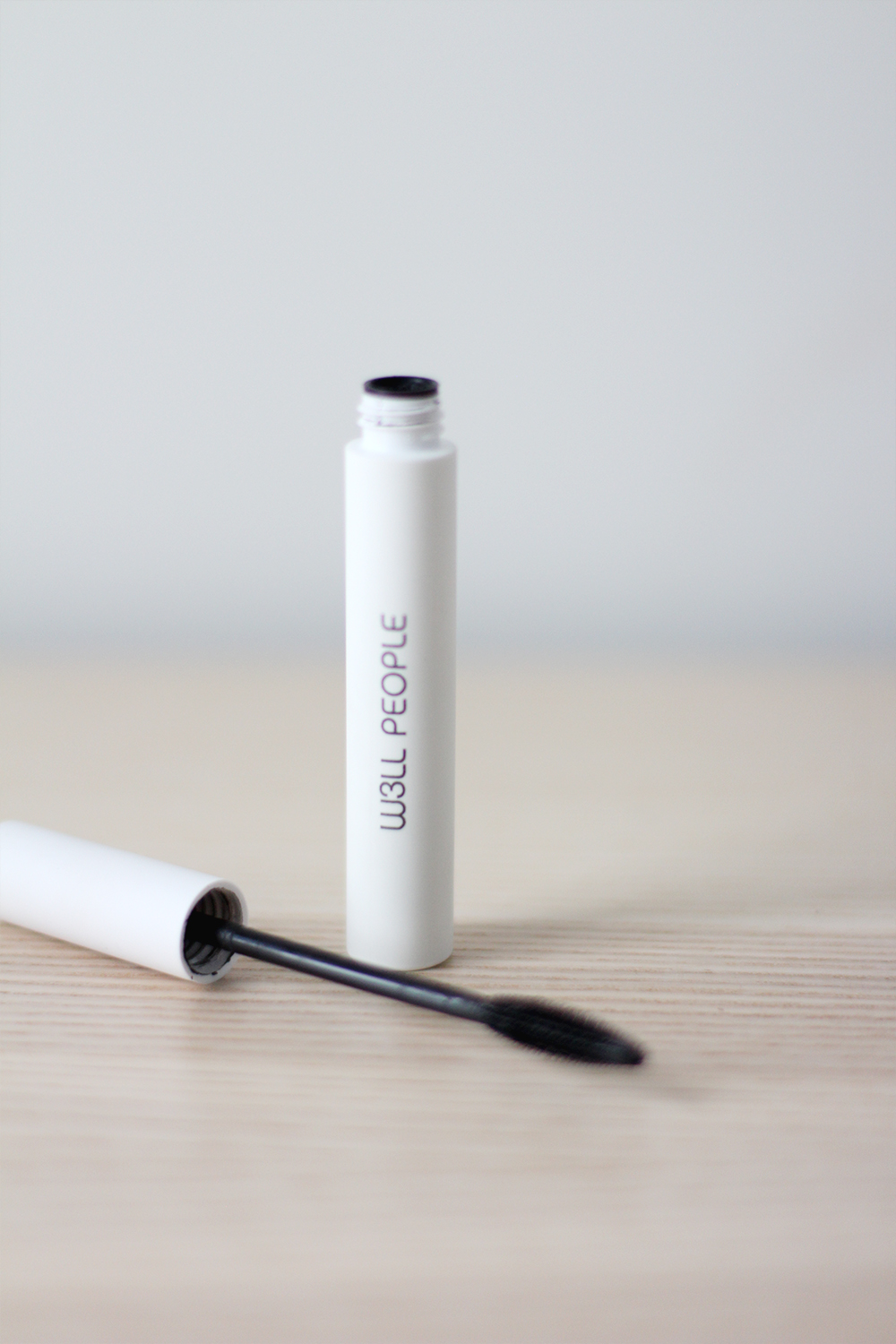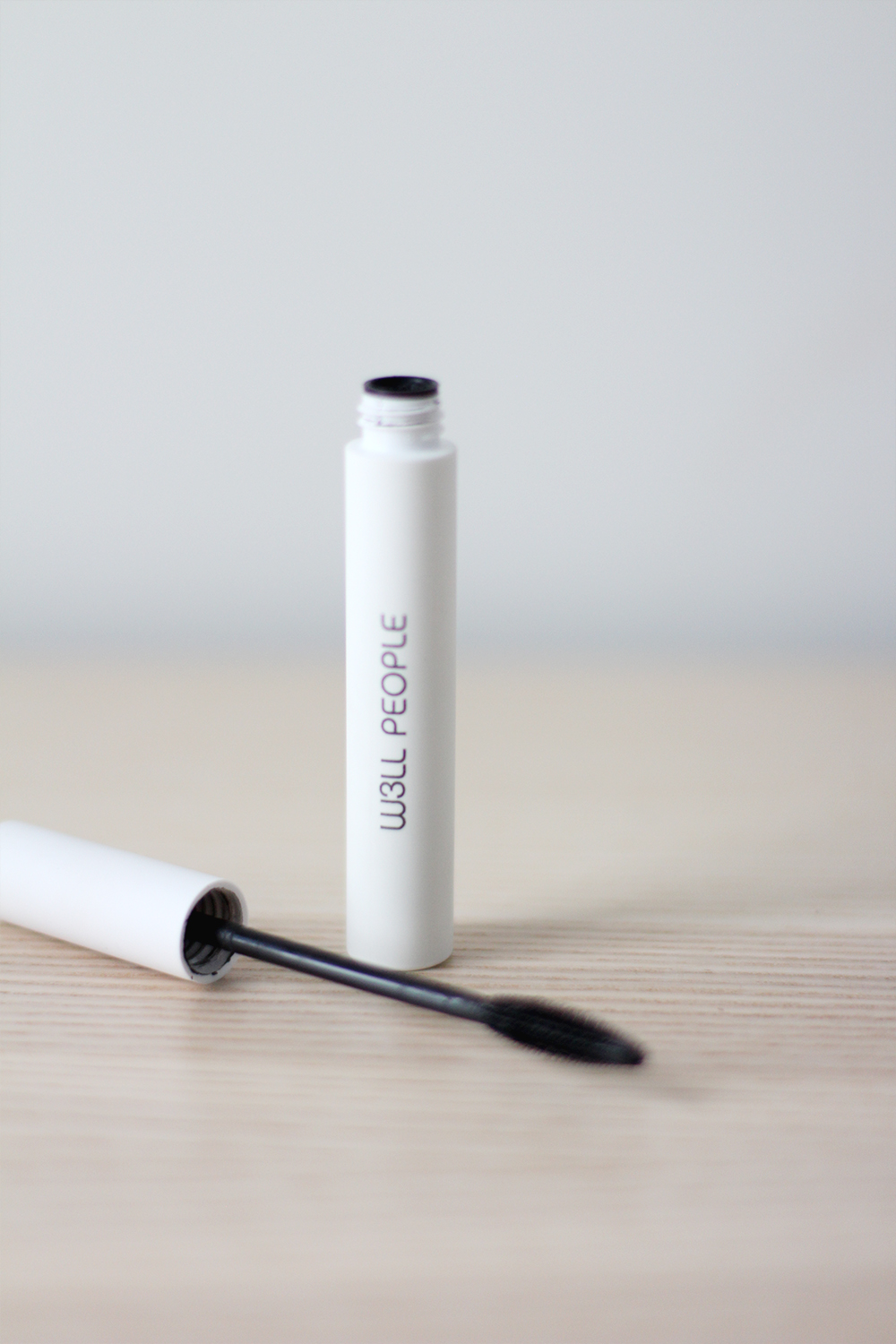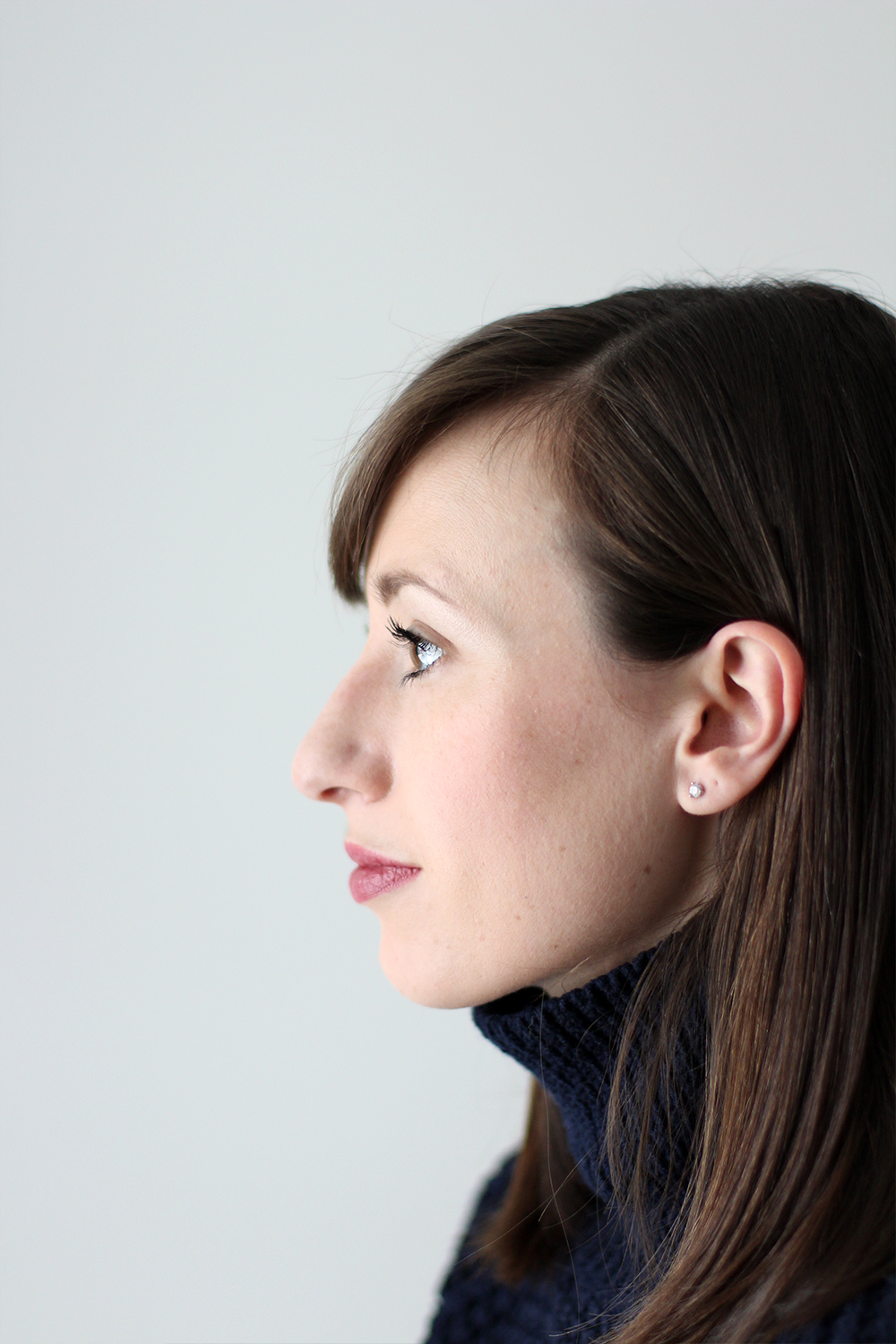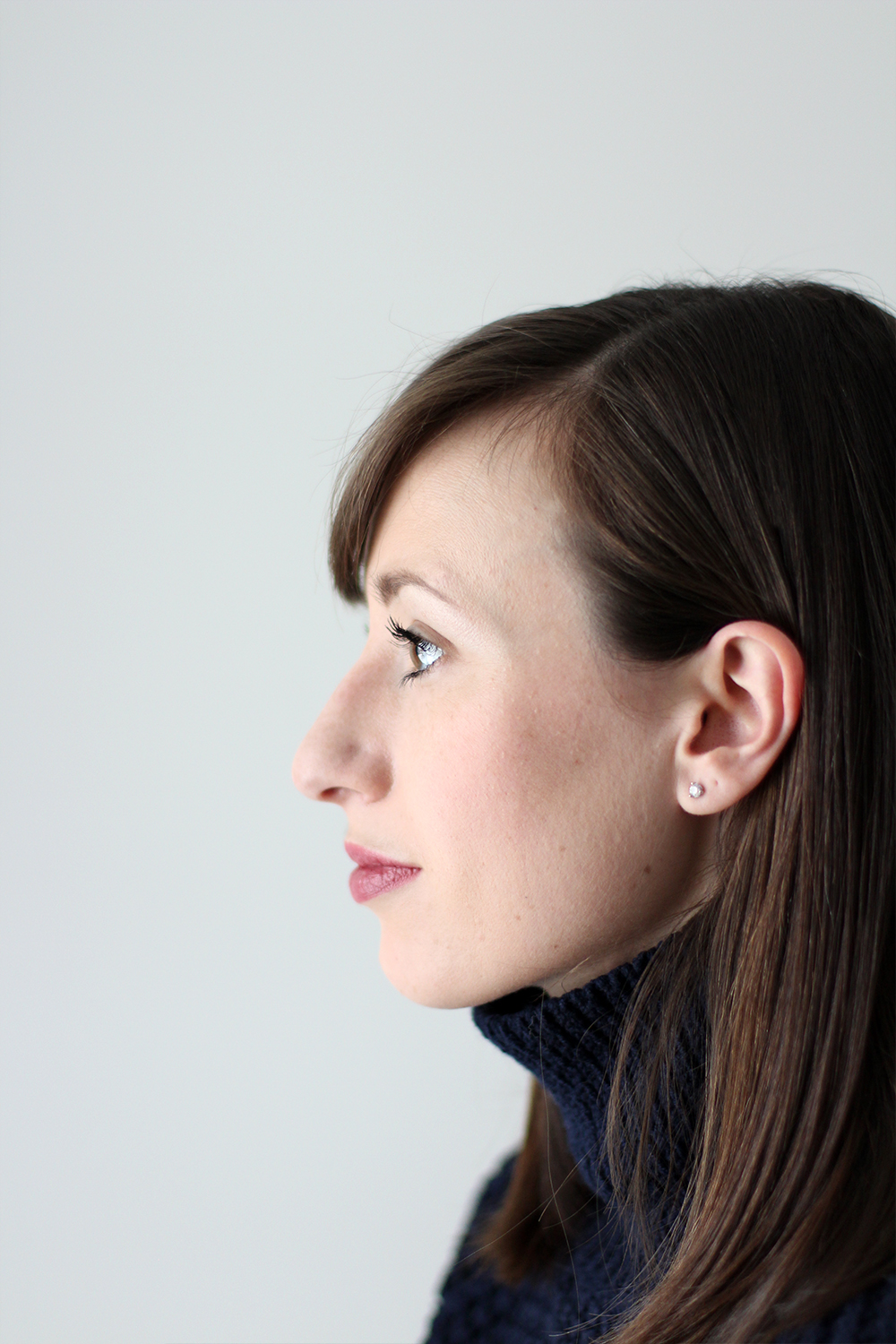 W3LL PEOPLE – Bio Extreme Expressionist Mascara
I knew mascara was going to be one of the hardest items to go natural with. I tried two other brands before this one and both fell short in performance. I tried this one because it has so many great reviews on several different sites. I have super sensitive eyes so I've always had to be careful about my mascara but this one didn't irritate at all. With just a few sweeps along curled lashes (this curler is the holy grail) it adds volume and length without getting clumpy. I let it dry and then go over again with a couple more sweeps to top it off. It's a true black, which I love and the wand is great for separating finer lashes and coating each and every one.
The second photo above shows a profile view of it on. I would say my lashes are average length and density so it's a great option for anyone looking to add some length and volume that looks natural. After about 8 hours of wear it did start to flake a bit but I rub my eyes too much so that could be a factor. It comes off easily at night with a bit of make-up remover and hasn't made my lashes brittle at all. I dare say this one will be in permanent rotation.
---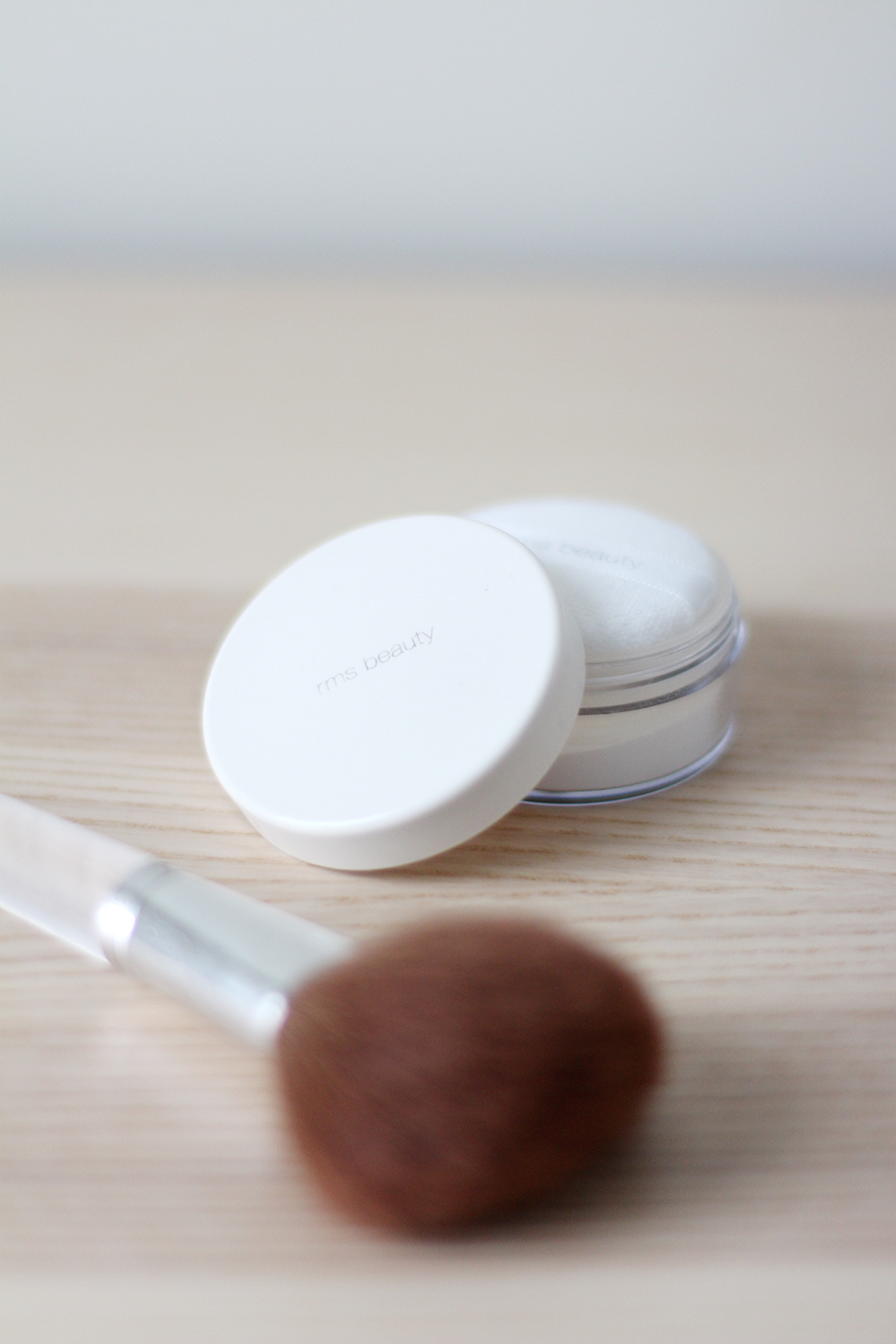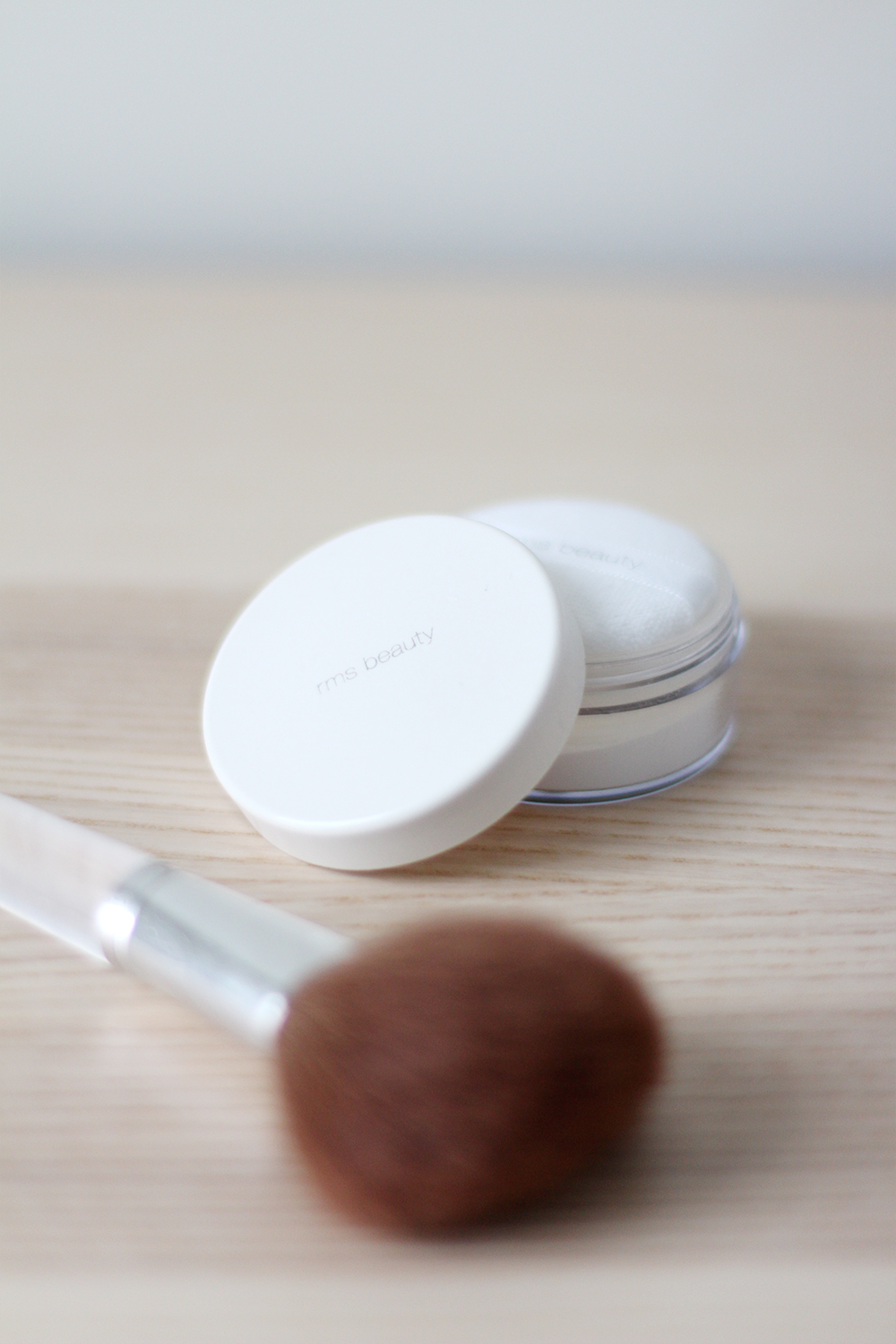 I'd been using the same old drugstore compact powder for way longer than I care to admit. Like, so long it's gross. I knew it was time to part ways so I did a bit of research on natural options and came across some great reviews on the RMS 'Un' Powder. The name definitely intrigued me so I decided to dig deeper and totally fell for the company's philosophy and how stringent they are about the ingredients they use. I also love that it's founded by the amazingly talented make-up artist Rose-Marie Swift and ended up spending a bunch of time on her sister site Beauty Truth (definitely give it a gander).
But all that aside, I love this powder. It's one ingredient, silica, is ultra, ULTRA fine and blends in beautifully giving my skin just a hint of a glow and reflecting the light so it looks instantly brighter. The thing I can't stand about most powders is the chalky layer they leave but this one is so light I don't feel a thing. Being that it's winter I haven't had to use it a ton since my skin is more on the dry side lately, but I know it'll be wonderful when I'm away in February and once the weather warms up a bit. Definitely worth a try if you're in the powder market!
---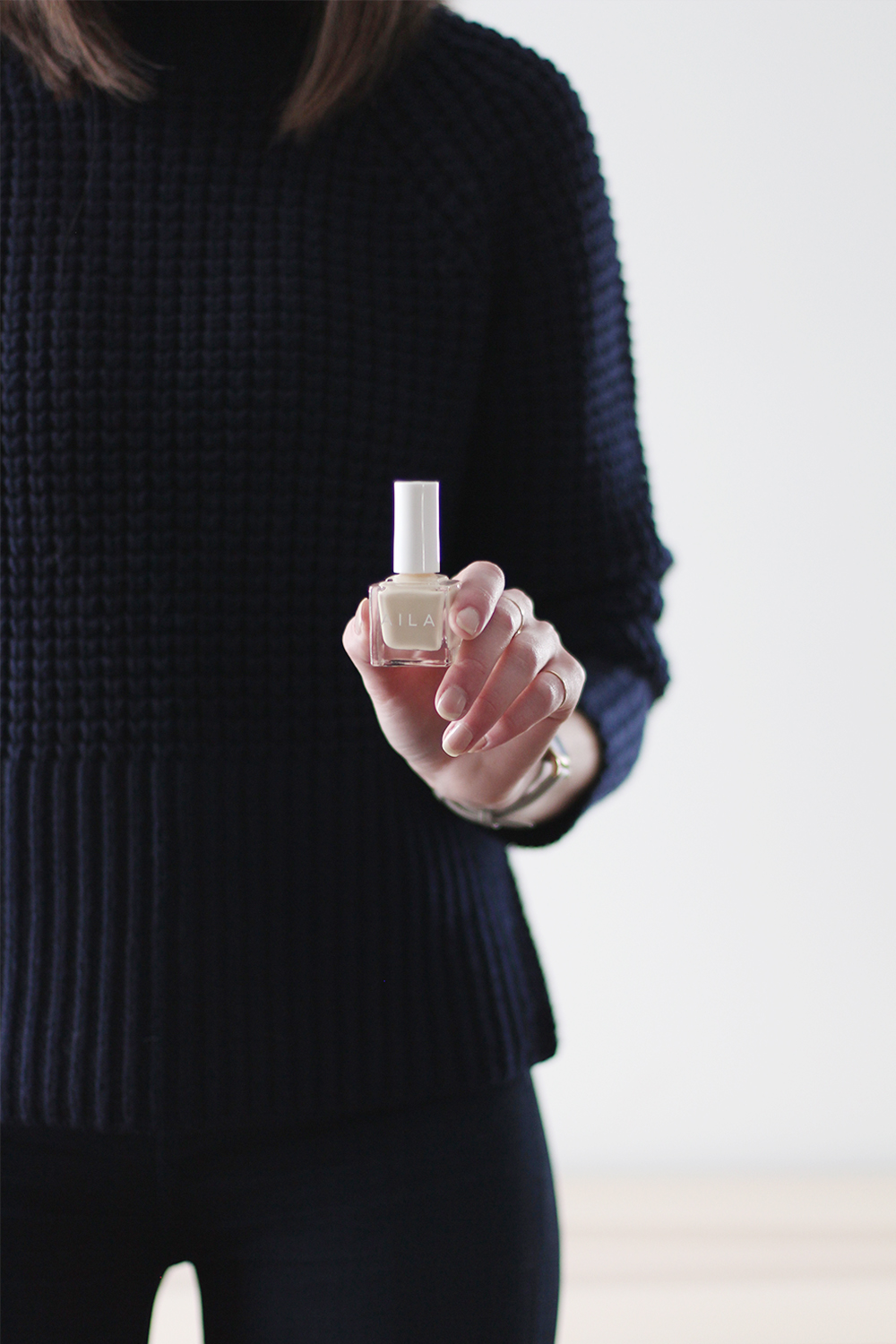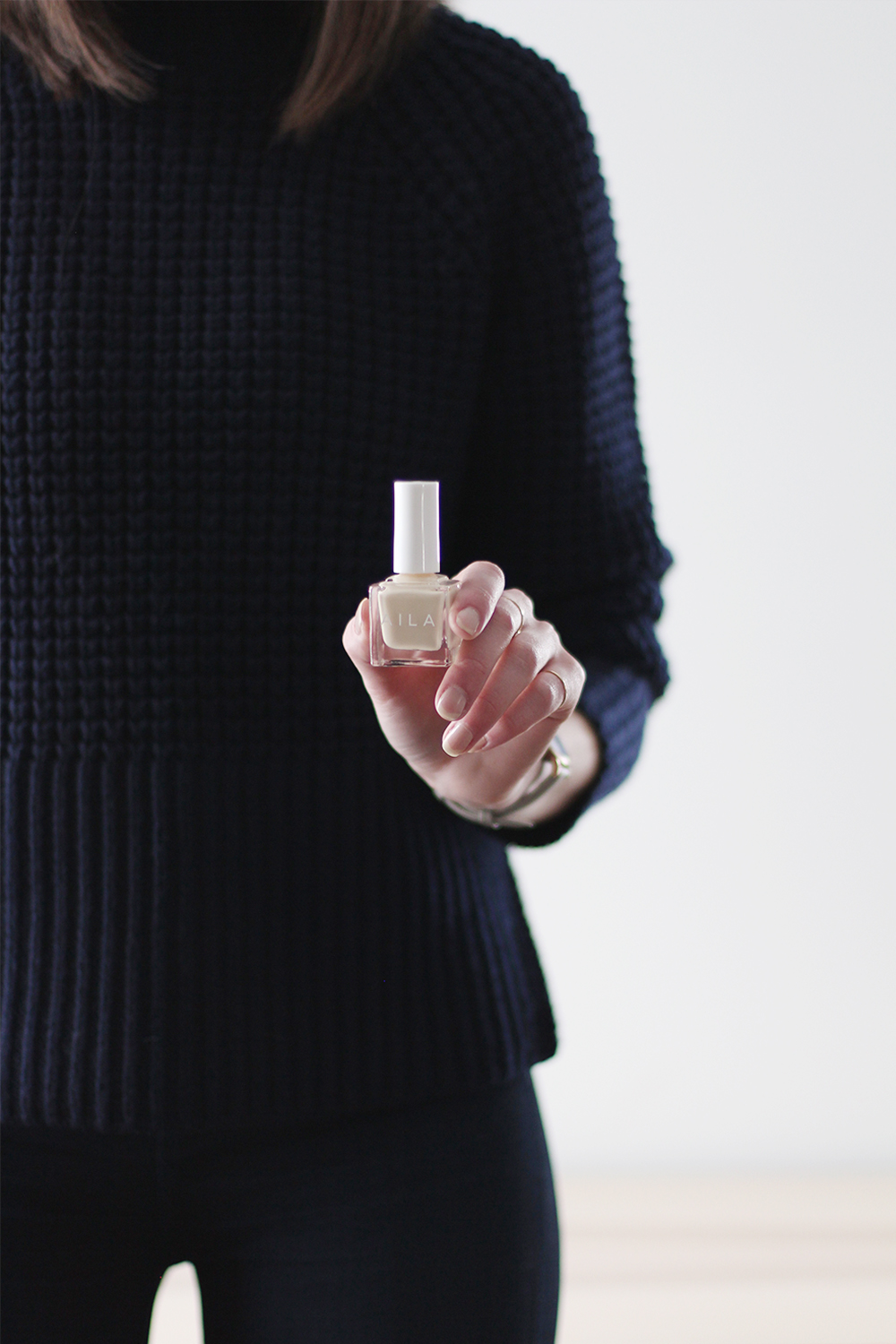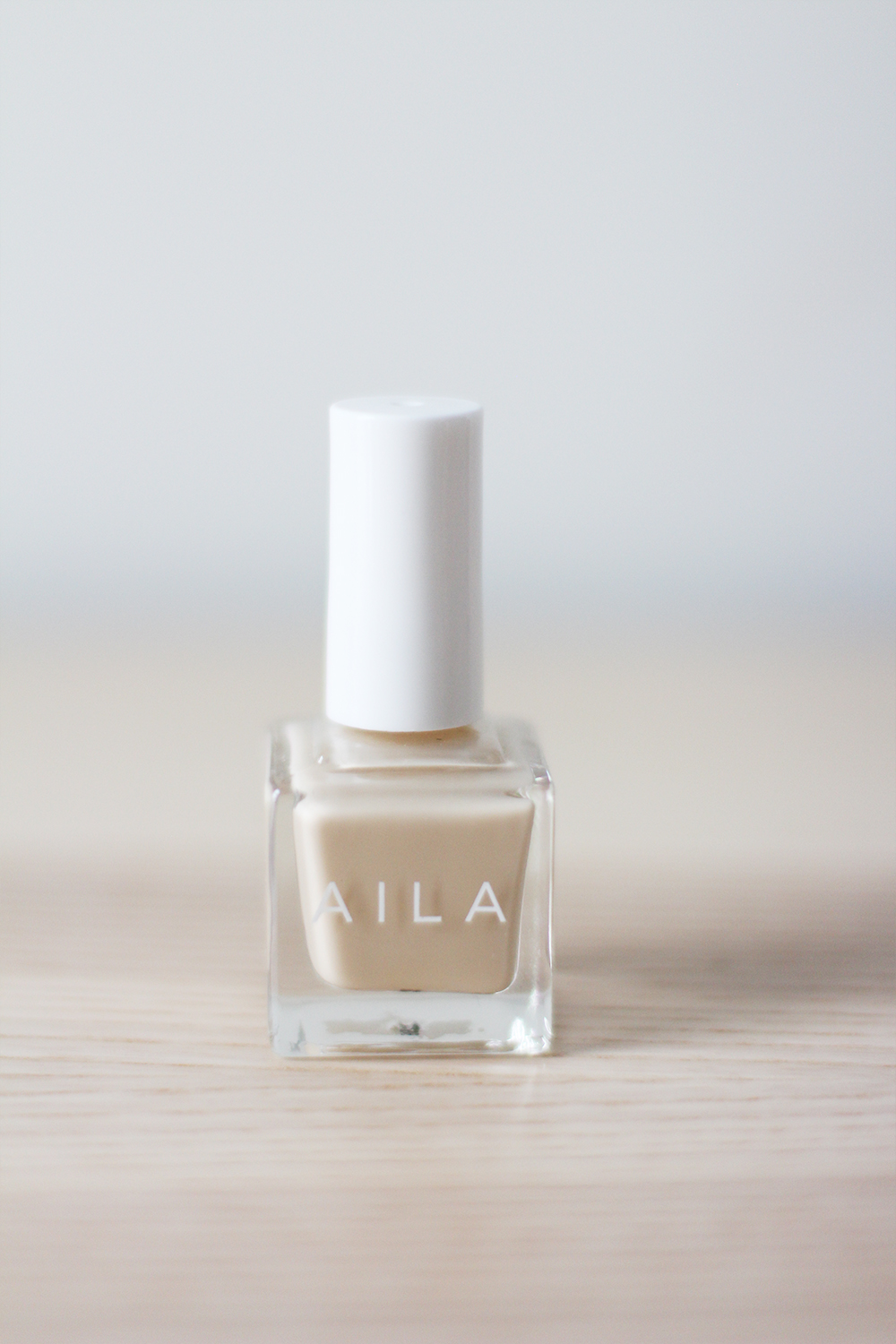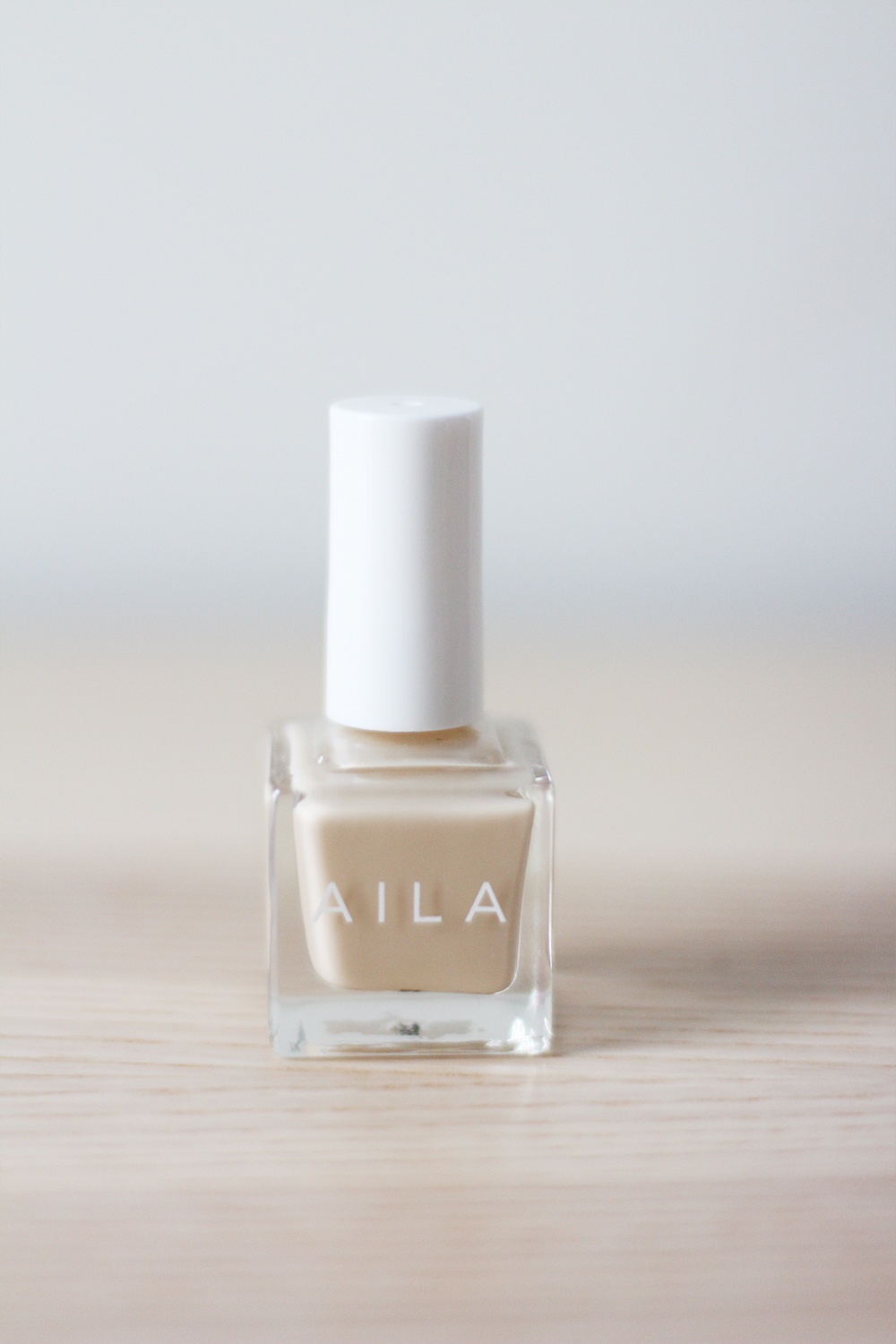 I'm one of those people who can't get a manicure because by the time I've made it to my car at least one nail has already chipped. But I love how a beautiful manicure looks so I save myself the aggravation and expense and stick to doing them at home. I wanted to try AILA, a new nail care line that's free of 5 harmful chemicals and parabens that most polishes contain. The brand also claims to be chip-resistant, shiny and long-lasting. So I thought, we'll see about that.
I love a French manicure but find they can look a little tacky if they are too obvious so I opt for nude, semi-sheer polishes that bring out the white of my nail without needing a strip of white polish. AILA's I'm Naked achieved what I was looking for really well. I found it lasted 100% chip-free for a full 48 hours (which is record breaking for me) and it was super shiny and elegant looking. Plus it dried quickly and didn't stink my whole house up. Yay! I've already ordered the Better Than Gel top coat to see if I can't turn that 48 hr record into 72 hr!
---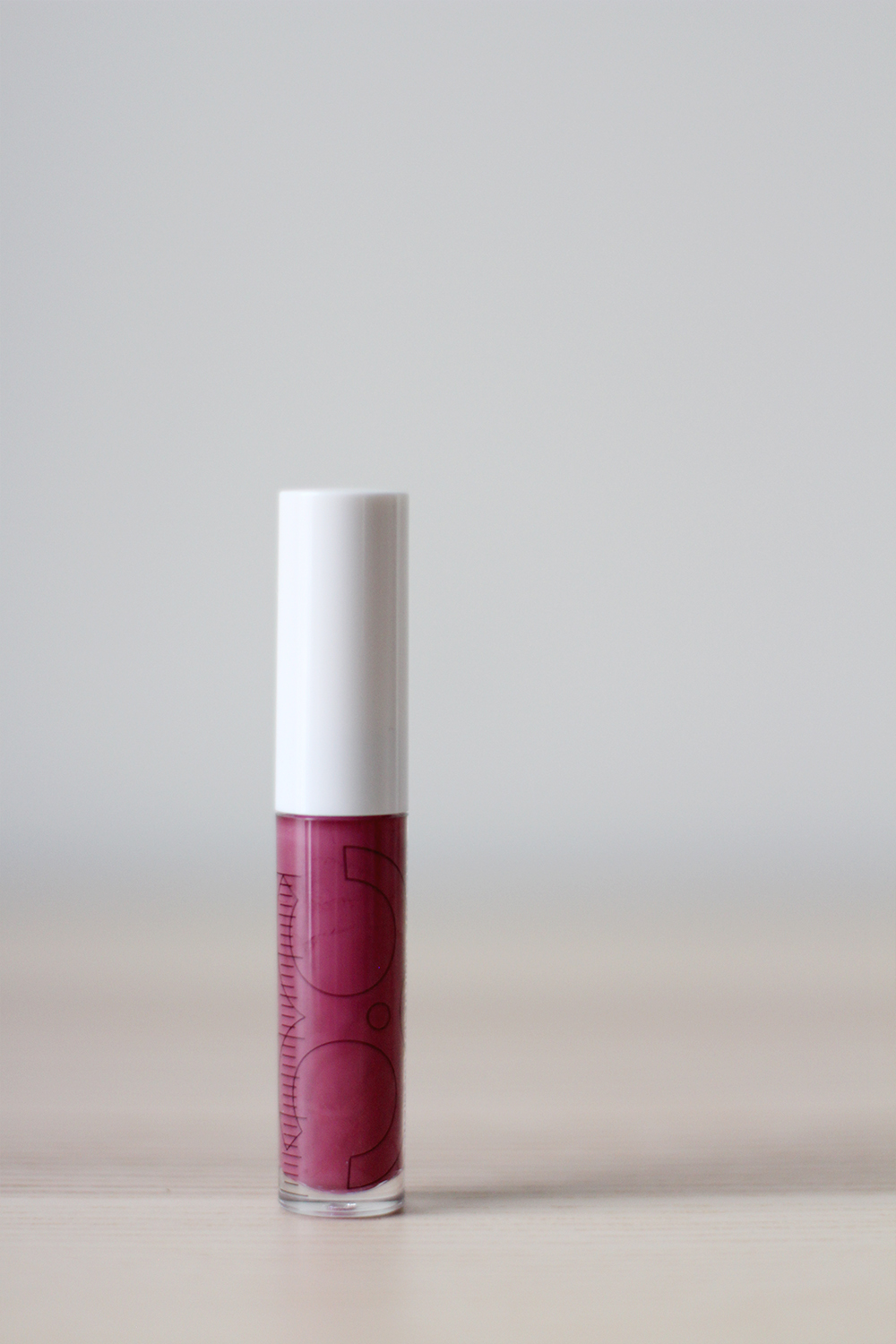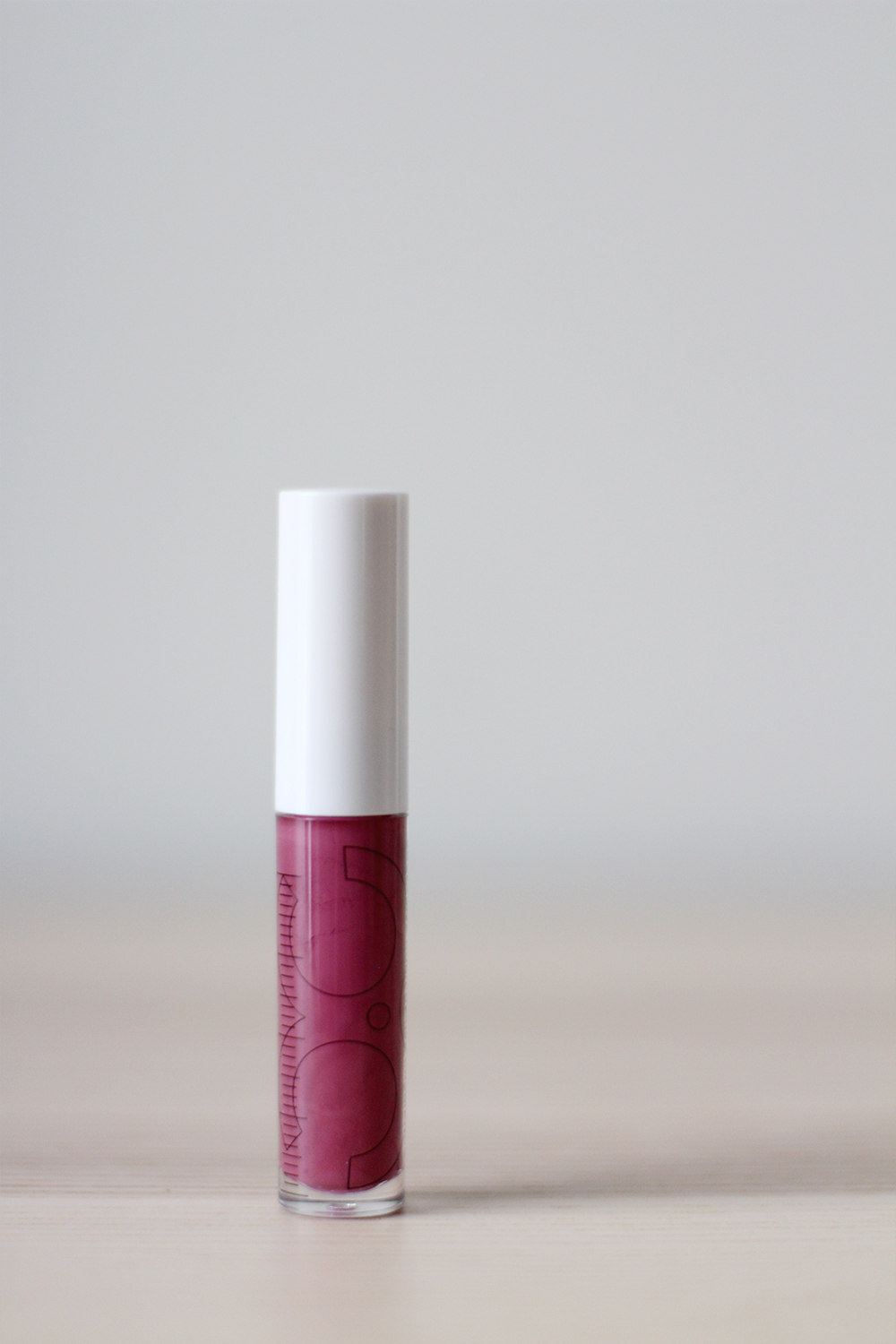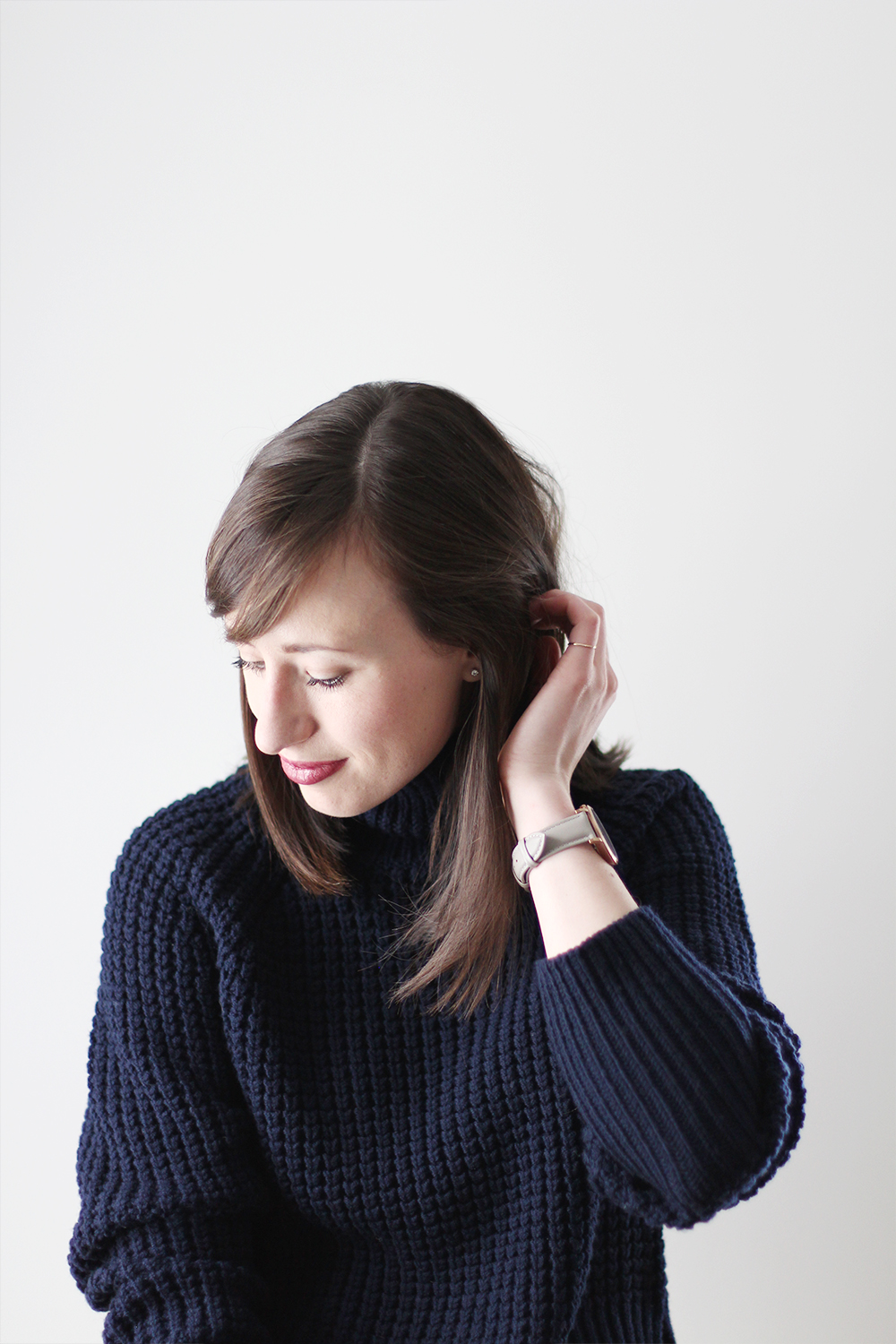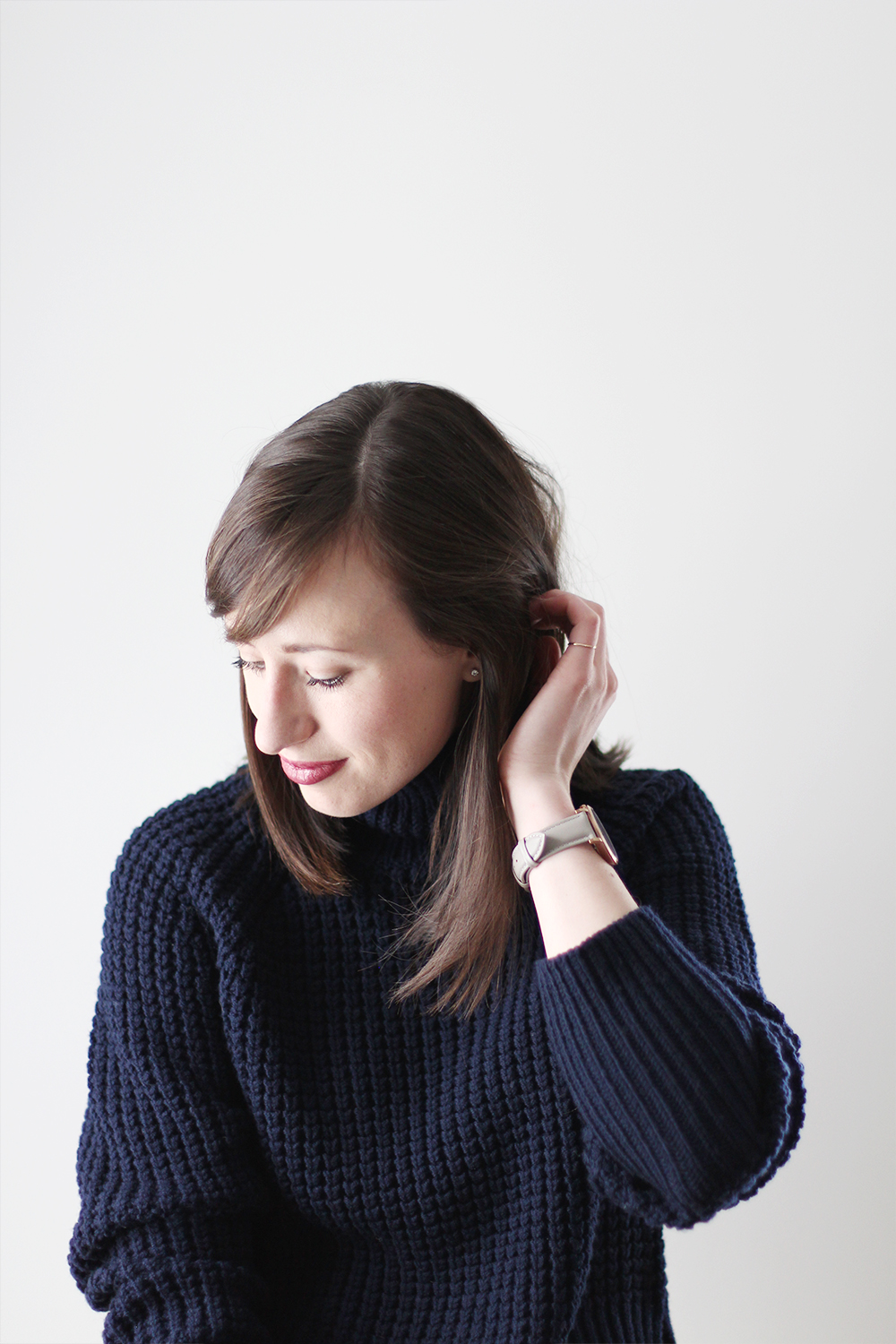 Obsessive Compulsive Cosmetics Lip Tar in Lydia
I almost didn't include this product because it's not natural, however it is 100% vegan and cruelty free. I received it as part of a brand collab I worked on (stay tuned for that one!), otherwise I probably would never have tried it, but holy crap this stuff is amazing! I struggle with lipsticks and pencils drying out my lips too much so they rarely have any longevity but this stuff is incredible. It goes on like a gloss but the colour is totally opaque and stays put SO WELL. I scrubbed my lips first to get any dry skin off then applied a light layer of balm, applied this lip colour (blotted it a bit because woah) and then topped it with a touch more balm. It stays on through coffee drinking, dinner feasting and a whole day of shooting and taking the pup for snowy walks. Overall it's pretty rad! Next time I'd opt for a slightly more subdued colour but I'm loving this rich hue with chunky knits and dark neutrals during the winter season.
---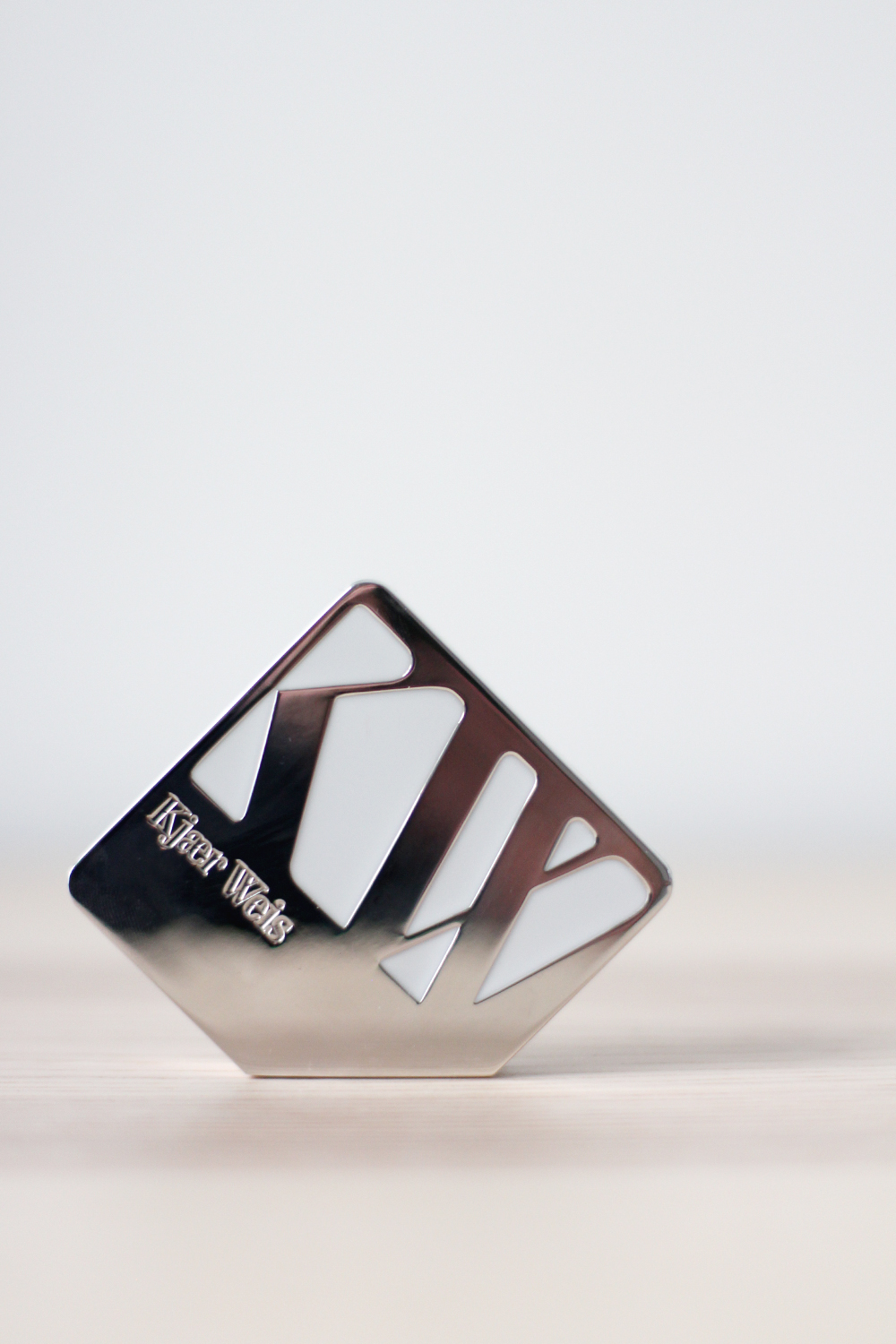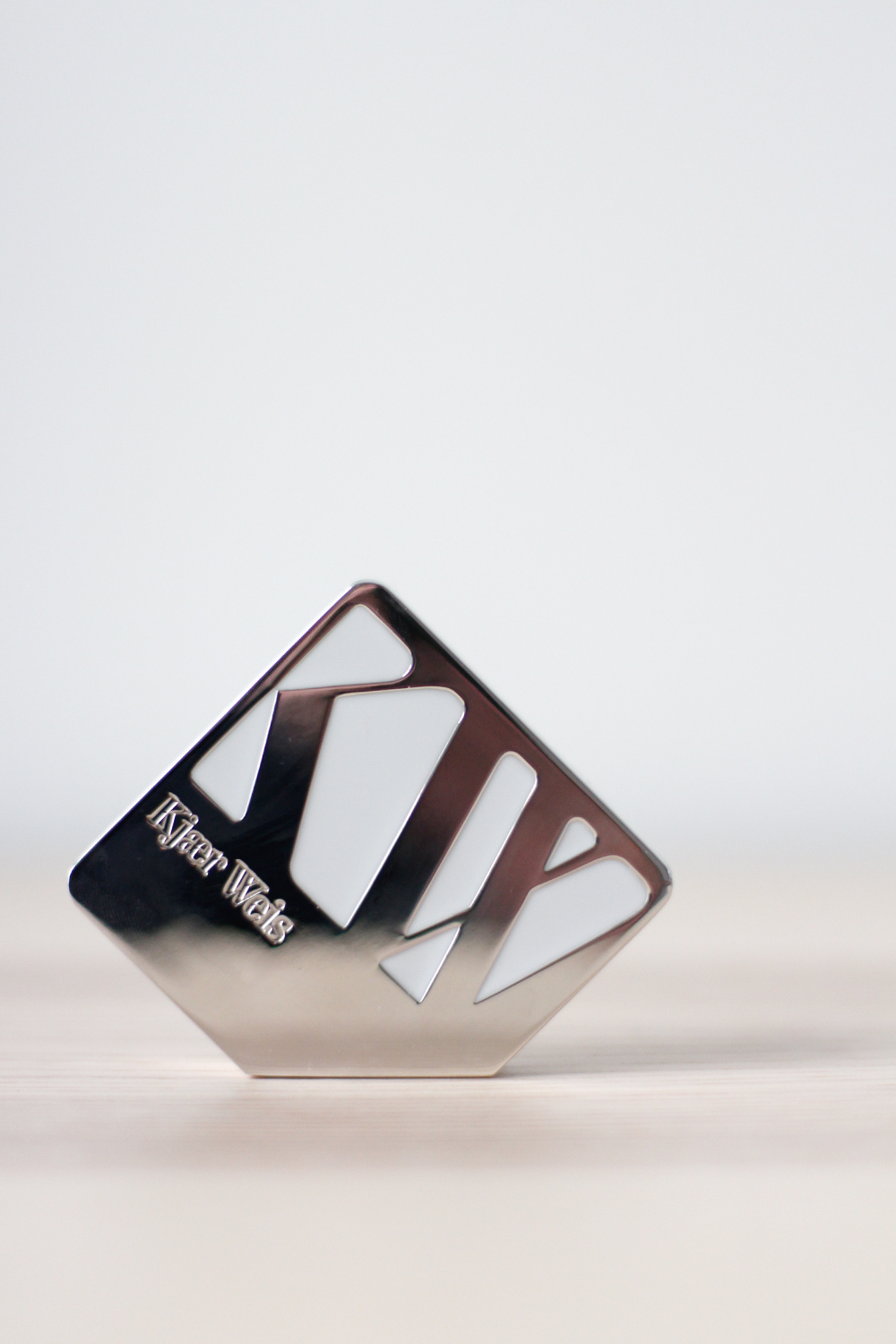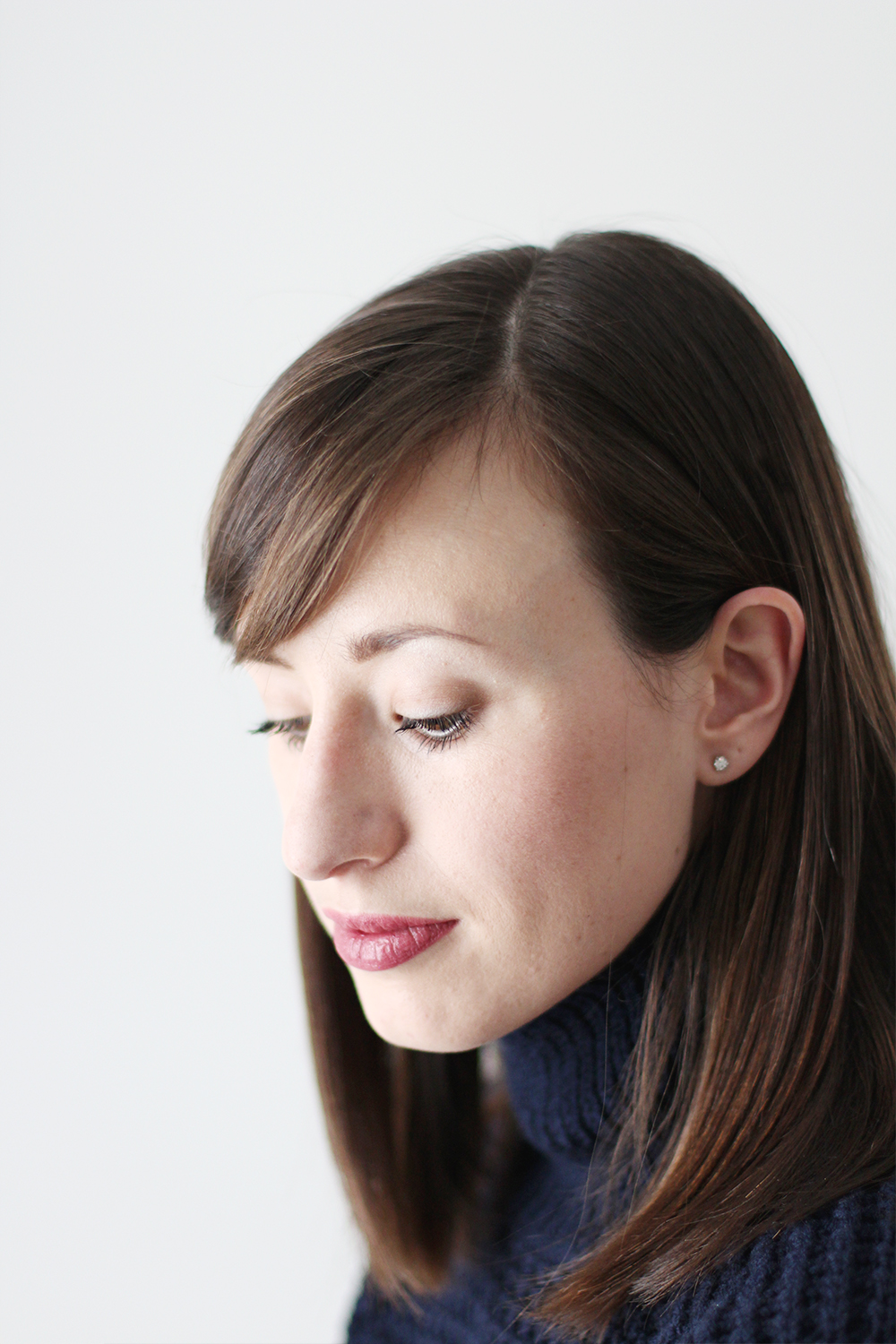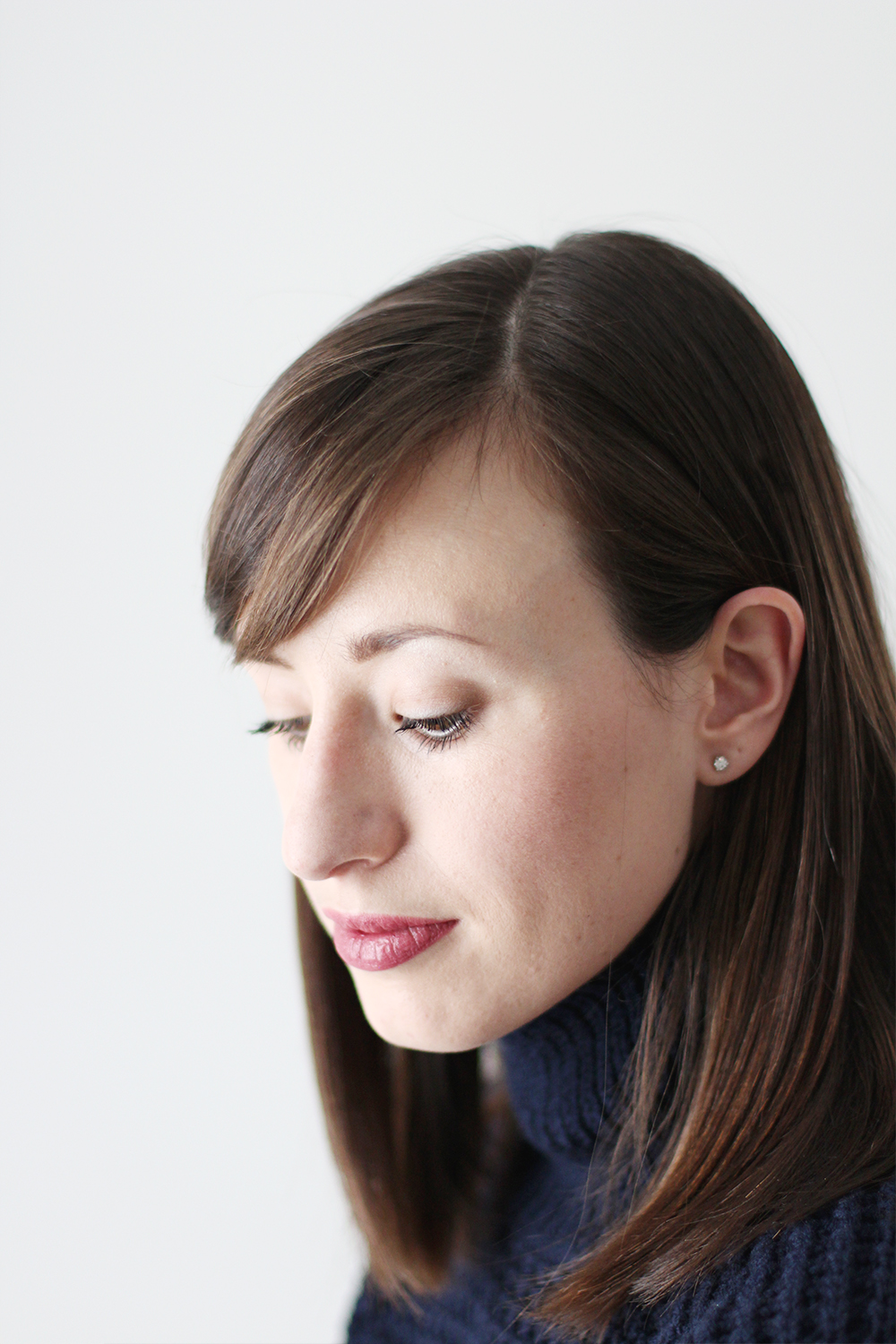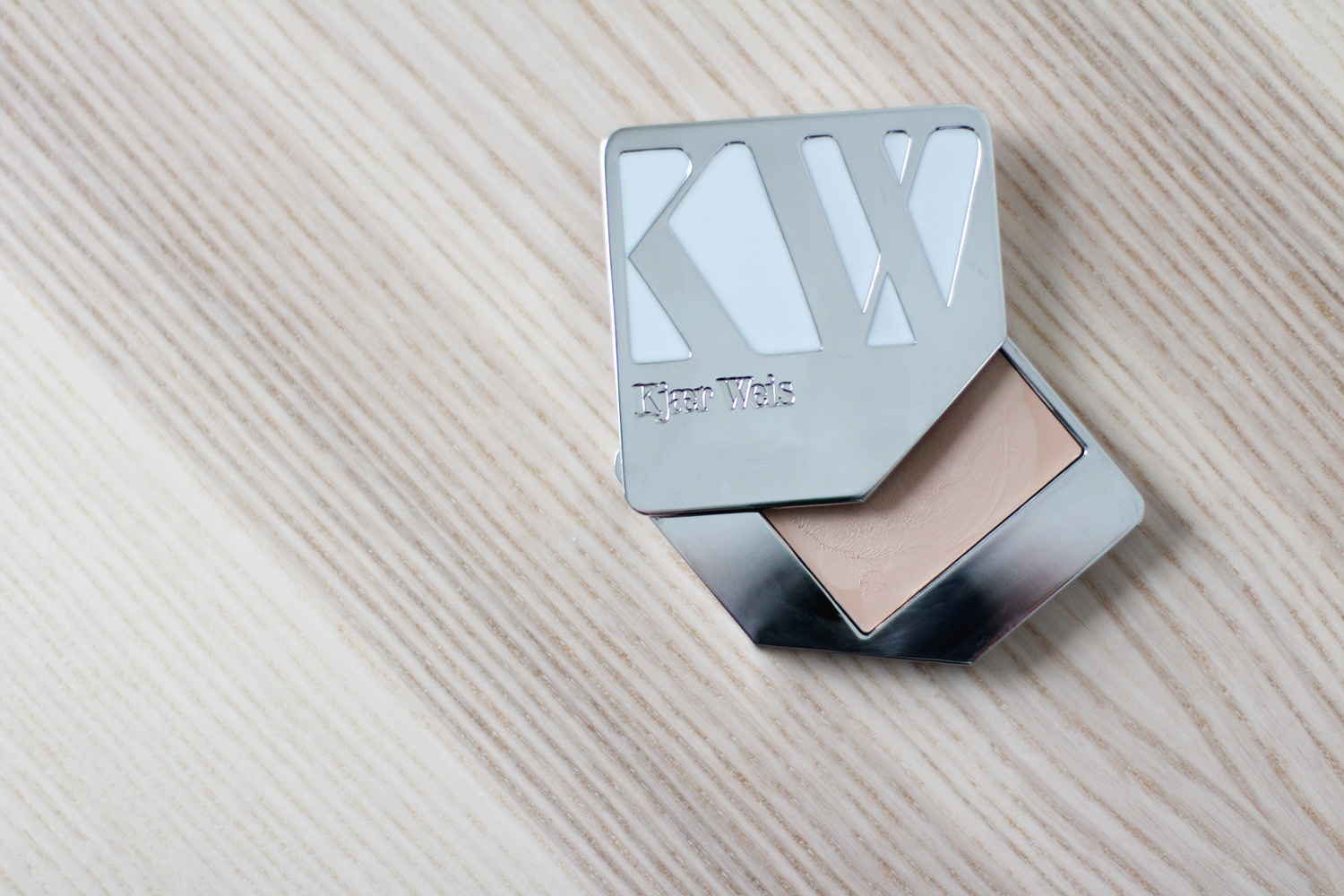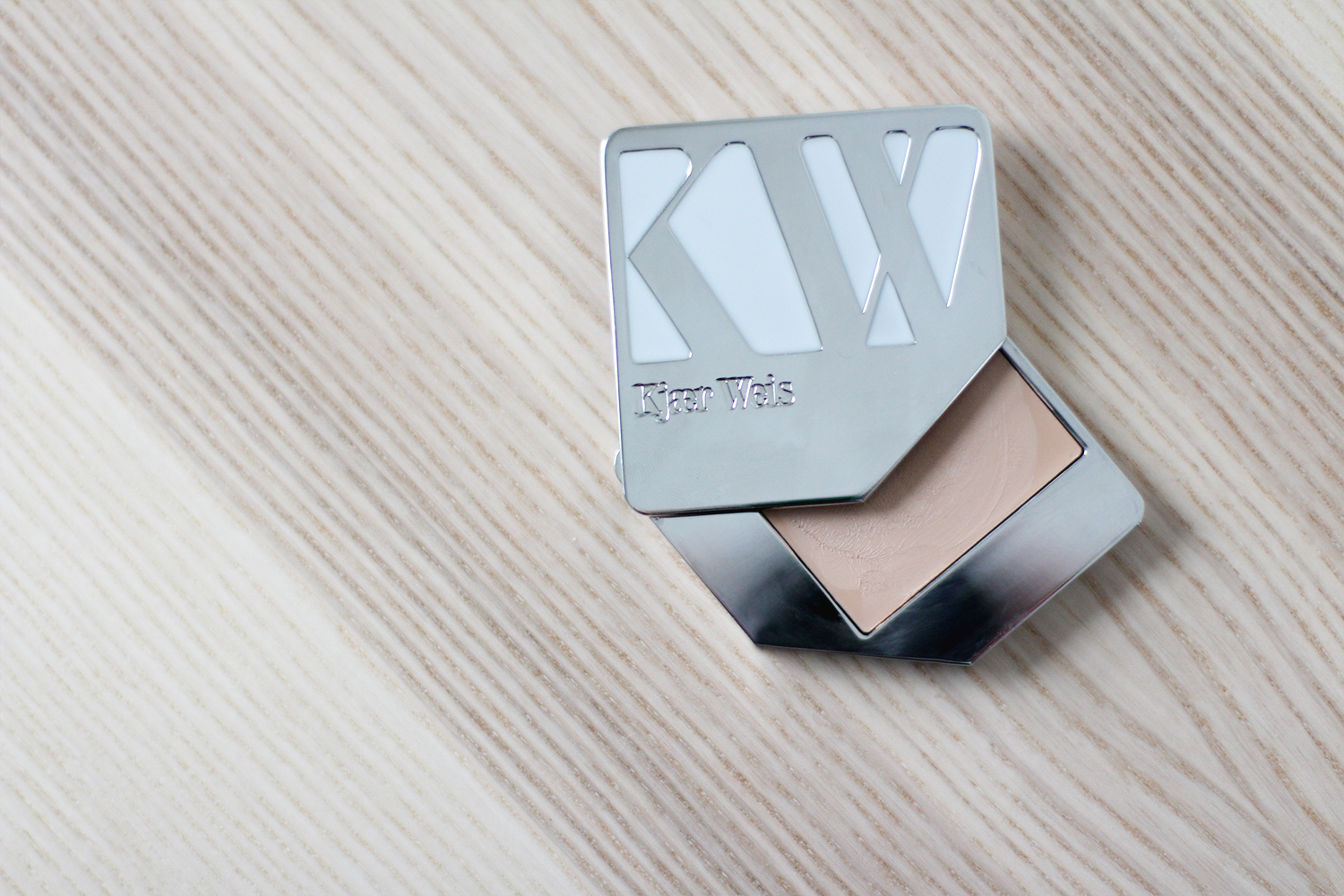 So this foundation seems to be the talk of the town right now. When I first decided to start making the switch almost everyone that chimed in mentioned Kjær Weis as their favourite foundation. The price tag is non-trivial and I was a little bit hesitant to go there but I can say with certainty this product is worth every penny. First of all the packaging is absolutely incredible. It comes in a little red case that looks more like a jewelry box than a make-up box, then you open that to find this incredible silver and white compact and it swivels open sideways revealing a beautiful palette of foundation. So yeah, they got me good with that set up.
I've always used very liquid foundations before so I wasn't sure what to expect with a more solid approach. Turns out it is way better and I don't end up wasting anything. I apply the foundation with my finger tips and it blends in so easily. For how light it feels, basically like air, the coverage is incredible. I don't even bother with concealer anymore because this stuff magically evens my skin tone and hides redness and dark spots instantly.
I will say that it's best to apply soon after moisturizing (at least I've found) because it can be a touch dehydrating on areas prone to dryness. I do feel like it improves my skin as I'm wearing it though, which might be a placebo effect but somehow when I wash it off my skin feels smoother and softer than it ever did when I wore other foundations.
Really, I can't praise this product enough! I ordered a sample of 'Like Porcelain' from Clementine Fields first to test it and then ordered the full size (their sample program rocks!). The good news it that refills are about 1/2 the cost of the the initial package. If you're up for a bit of a splurge it's definitely worth a try!
---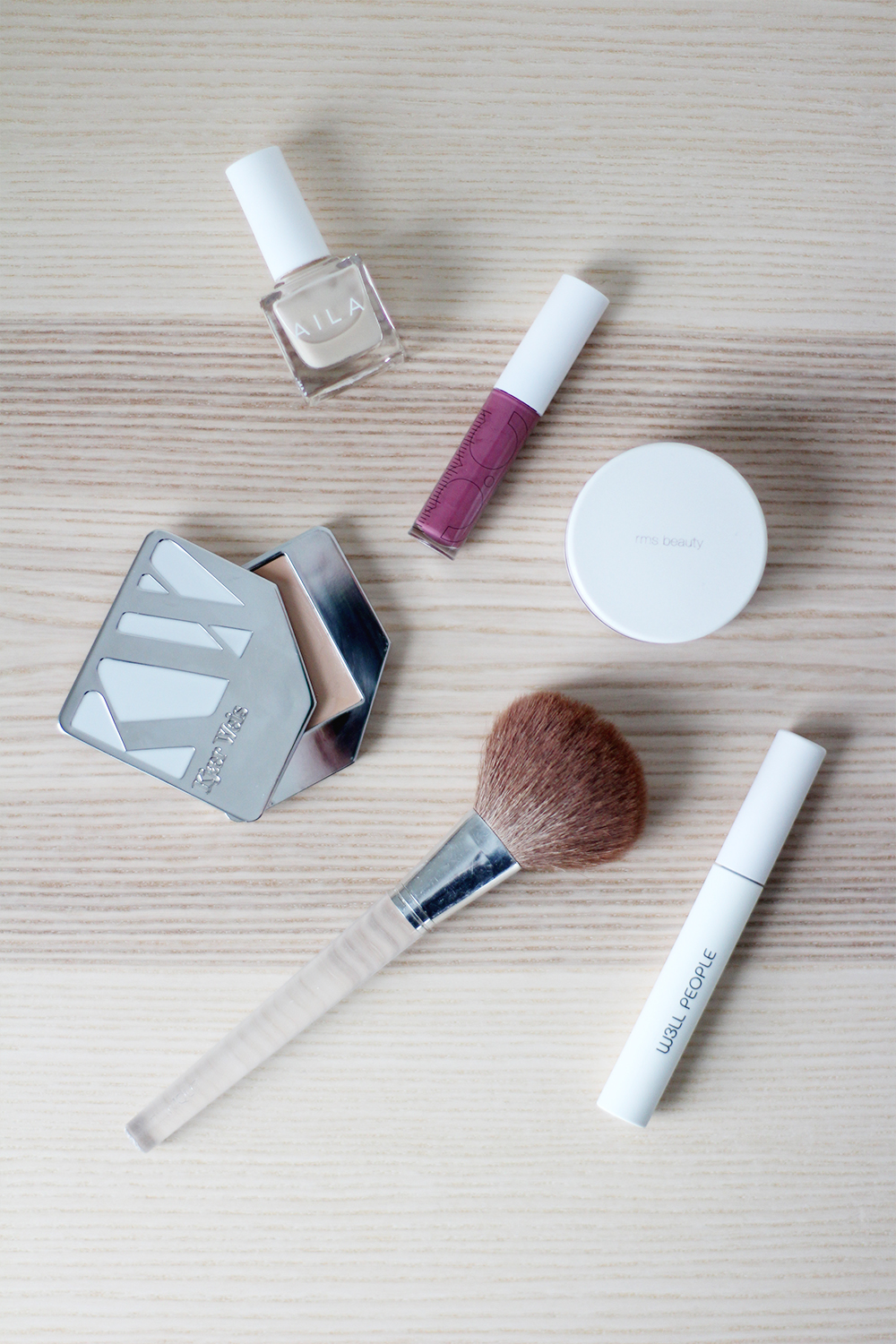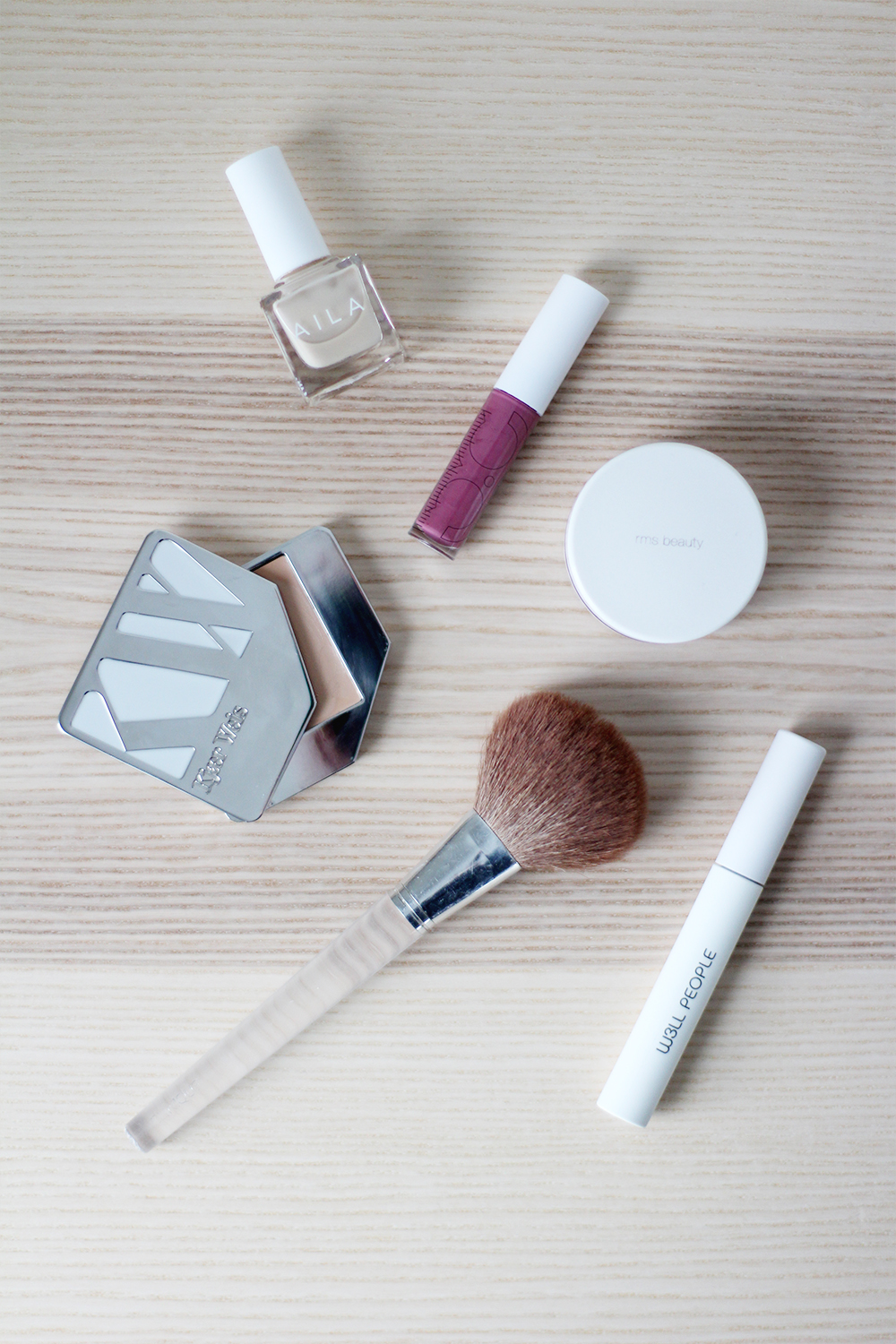 There you have it! My favourite natural (and 1 vegan) beauty products from this month! I'm hoping to share a product review/roundup each month so stay tuned for more great finds! Do you have any natural skincare or make-up brands you swear by? I'd love to know! 
---

---