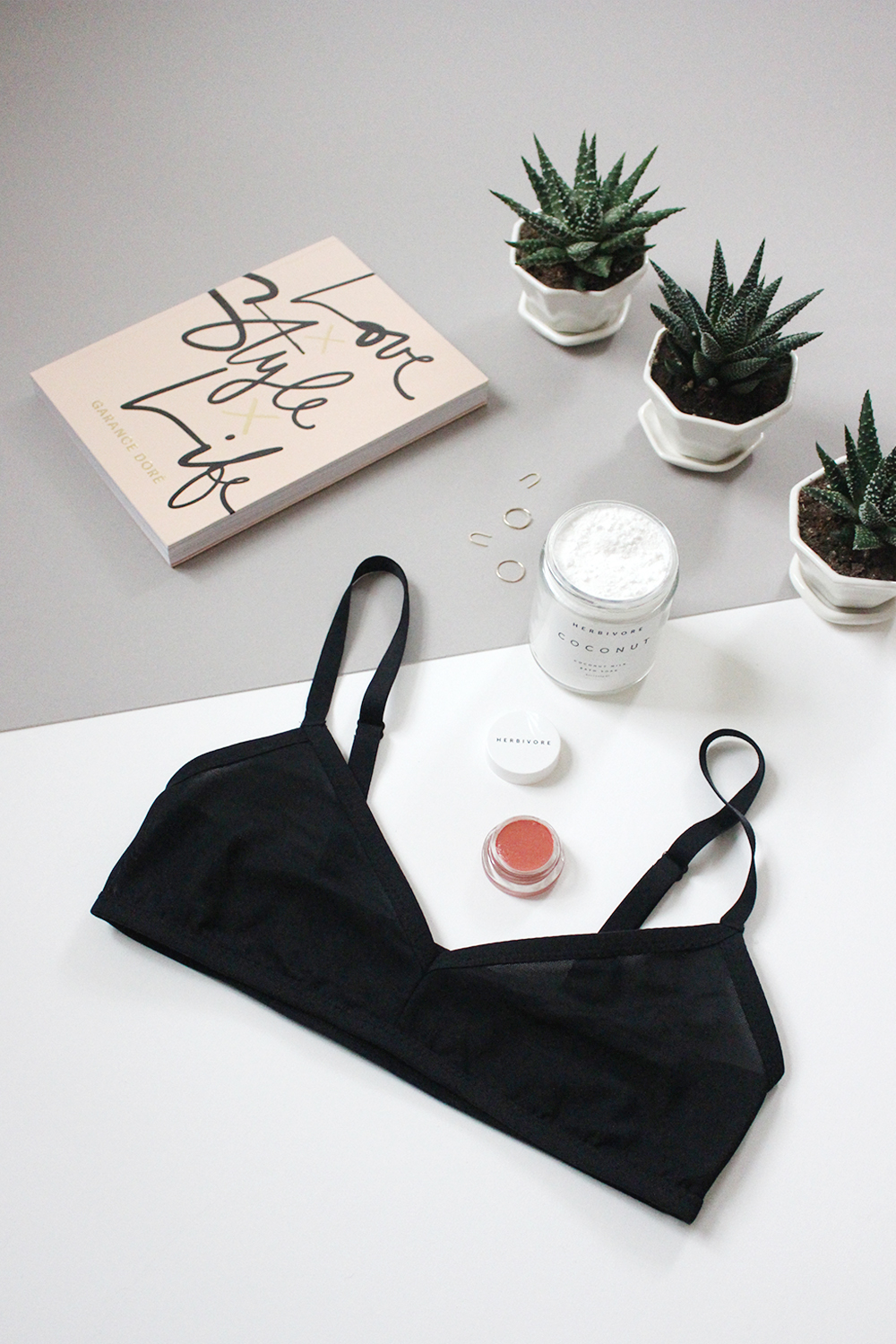 Today's post is sort of a two-in-one. First up, I had the pleasure of creating a series of fun Valentine's Day flats for Urban Outfitters recently and today the post is live on the UO Blog! Yay! These are a couple outtakes but you can see all the shots that made the cut along with some other lovely interpretations from fellow 'grammers over in the post. Plus you can shop all the goodies I styled. The Coconut Bath Soak is a personal favourite. It's 100% natural, smells great and leaves skin feeling ridiculously soft.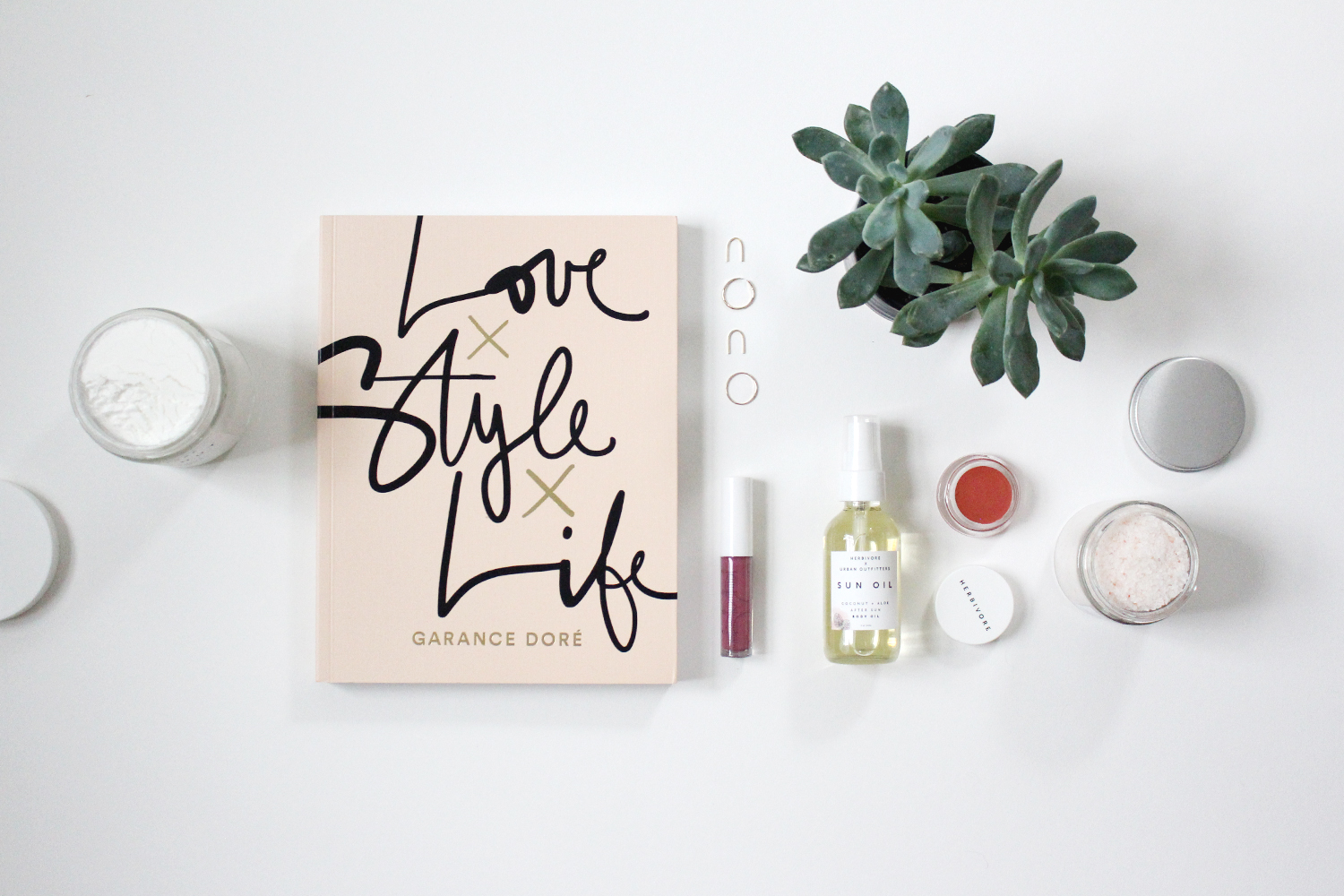 ---
Next up, I decided to put together two roundups of Valentine's Day gifts for both us gals and for the hunk that may happen to be in your life. Truthfully though, these are all goodies I'd be happy to give and/or to get any time!
FOR YOU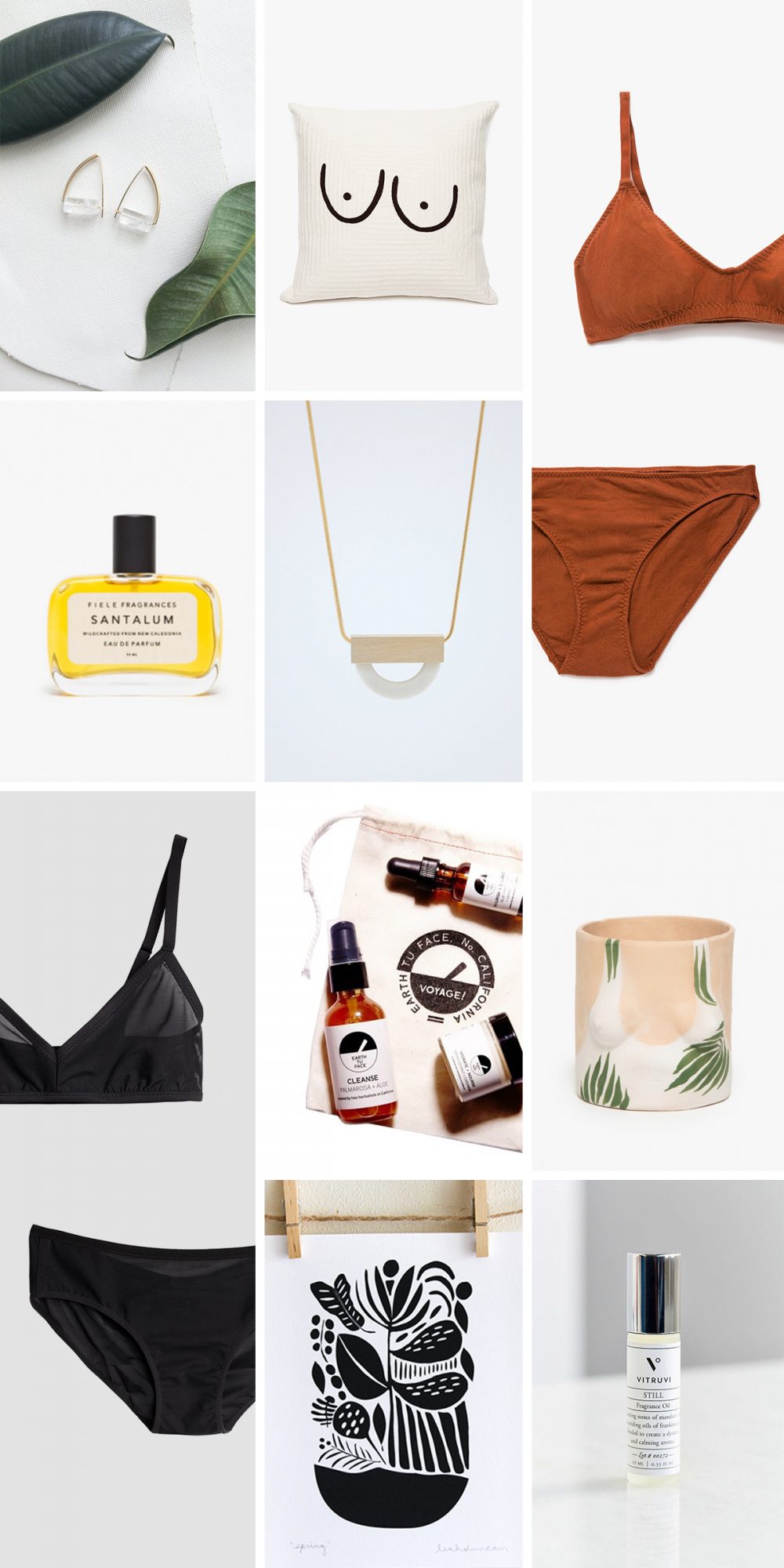 Minimalist Statement Earrings – I love the idea of these with a simple white tee, high-rise flares, a loose wave in the hair and some heels.
Boob Pillow – I'm totally picking up everything that Cold Picnic is putting down right now. Boob pillows for all!
Rust Cotton Lingerie Set (Top + Bottom) – This Pansy Co set is #1 on my lingerie wish list right now!
Earthy Fragrance – Give me all the sandalwood, patchouli, bergamot scents there are! I can't get enough.
Simple Statement Necklace – Never a bad idea for the less-is-more lady in your life (especially if she's you!).
Skincare Kit – Everyone seems to be raving about this new brand. Gotta get my test on!
Plant Pot – I'm obsessed with the original tan lines version but I also adore this leafy PG rendition.
Sheer Mesh Lingerie Set (Top + Bottom) – So I may or may not already have this set and I'm obsessed!!
Fresh Graphic Print – I've been dreaming of spring lately and I love the look of this fresh little print.
Aromatherapy – I love adding a little essential oils to me wrists and neck each day. Catching a light whiff of a lovely scent is such a pleasant reminder to be present and not loose focus on my goals.
---
FOR HIM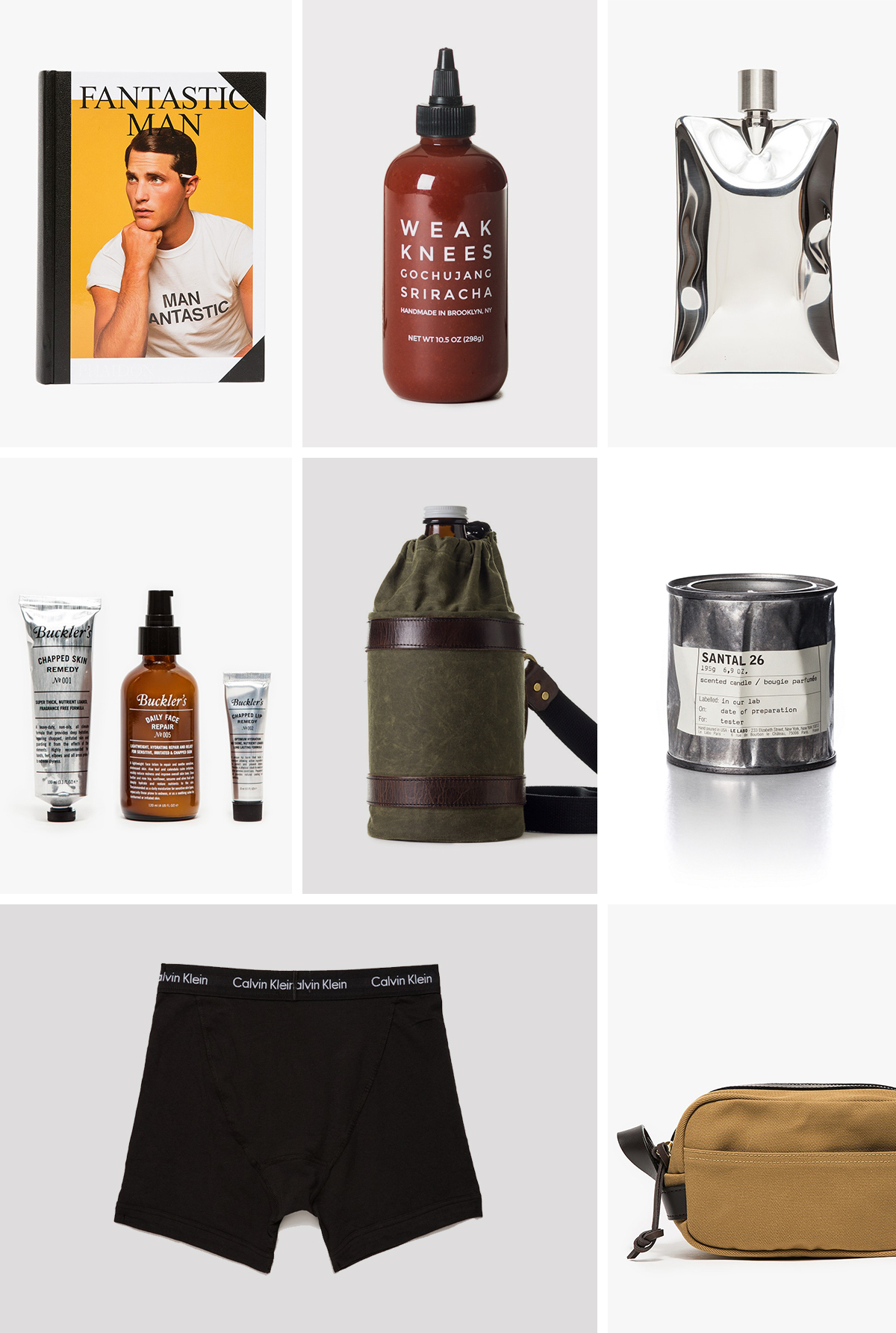 Fantastic Man – Of course you think he's Fantastic but maybe let him know and give him a little something to aspire to while you're at it.
Fancy Sriracha – We go through hot sauce like hot cakes in our house and this stuff looks delish!
Flask – Because if he doesn't have one yet, he definitely needs one!
Face Kit – Is it just me or do you need to remind your fella to moisturize damn near daily?
Growler Bag – We are obsessed with the growler's from our local micro-brewery, which might just be way more hipster than I should have admitted.
Candle – Dave might not be thrilled about me sharing this fun fact, but he uses scented candles more than I do! This one looks a little more manly than most too.
Calvins – Who said only girls need sexy undies?
Dopp Kit – For all the new grooming goodies of course!
---
Do you have any Valentine's Day plans? Realistically, we'll probably just order Thai take-out and cuddle on the couch with Dobby, which is basically my ideal night.