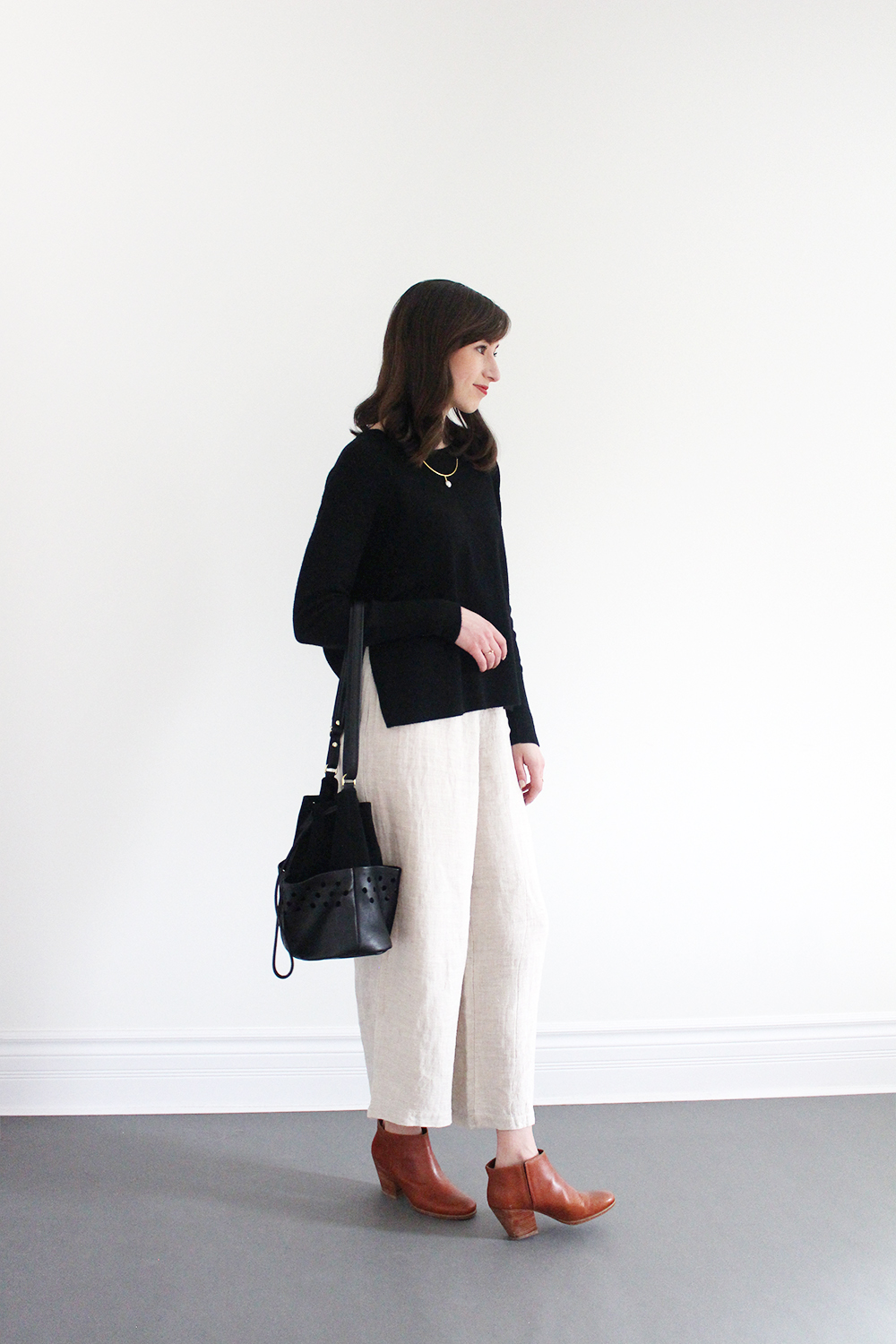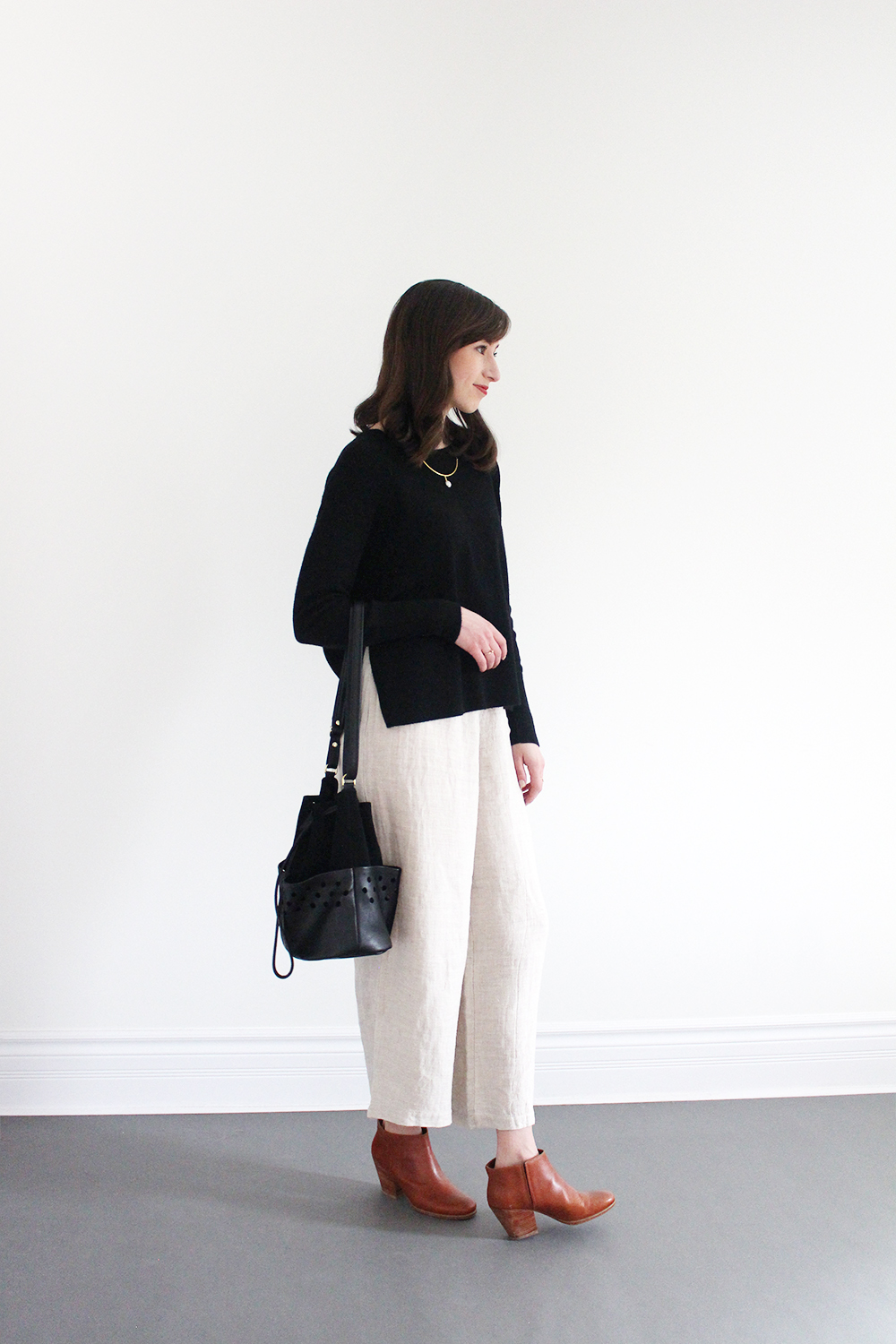 Sometimes it's really fun to mix fabrics I wouldn't normally put together, like this cashmere sweater and these linen pants. For some reason this time of year seems perfect for pairing textures I don't typically associate with the same season. So I decided to give it a try during a recent warm spell and loved the result, which is a ridiculously soft, lightweight look that's not too springy and not too wintery either. A mixed material bucket bag and a minimal statement necklace add some interest and structure to the look without taking over and as always my Mars ankle boots add a pop of warmth. This is one of those looks I'll be coming back to a lot as the temps fluctuate and I just want to be comfy and cozy all day long, without succumbing to sweatpants and hoodies.
It's pretty nuts  how much impact a little thing like a necklace an have on an outfit isn't it? It can totally change the tone of a look and for someone that's working on keeping her closet lean, it's key to have a good line-up of accessories to mix in. That's one reason why I love discovering new jewelry designers and finding pieces that add that perfect touch without going overboard.
Claire Green is one of my latest jewelry designer crushes for sure. I just love the shapes and textures she creates and the way she mixes materials. All the pieces in the collection are made by hand in her Portland, Oregon studio and each one has a simple elegance with a touch of surprise, whether it's in the stones Claire chooses or the unexpected but beautiful way she pairs shapes and texture. I've been a long time admirer of her work on Instagram and am thrilled to be partnering with Claire to host a fabulous giveaway of one of her stunning pieces. See below for entry details.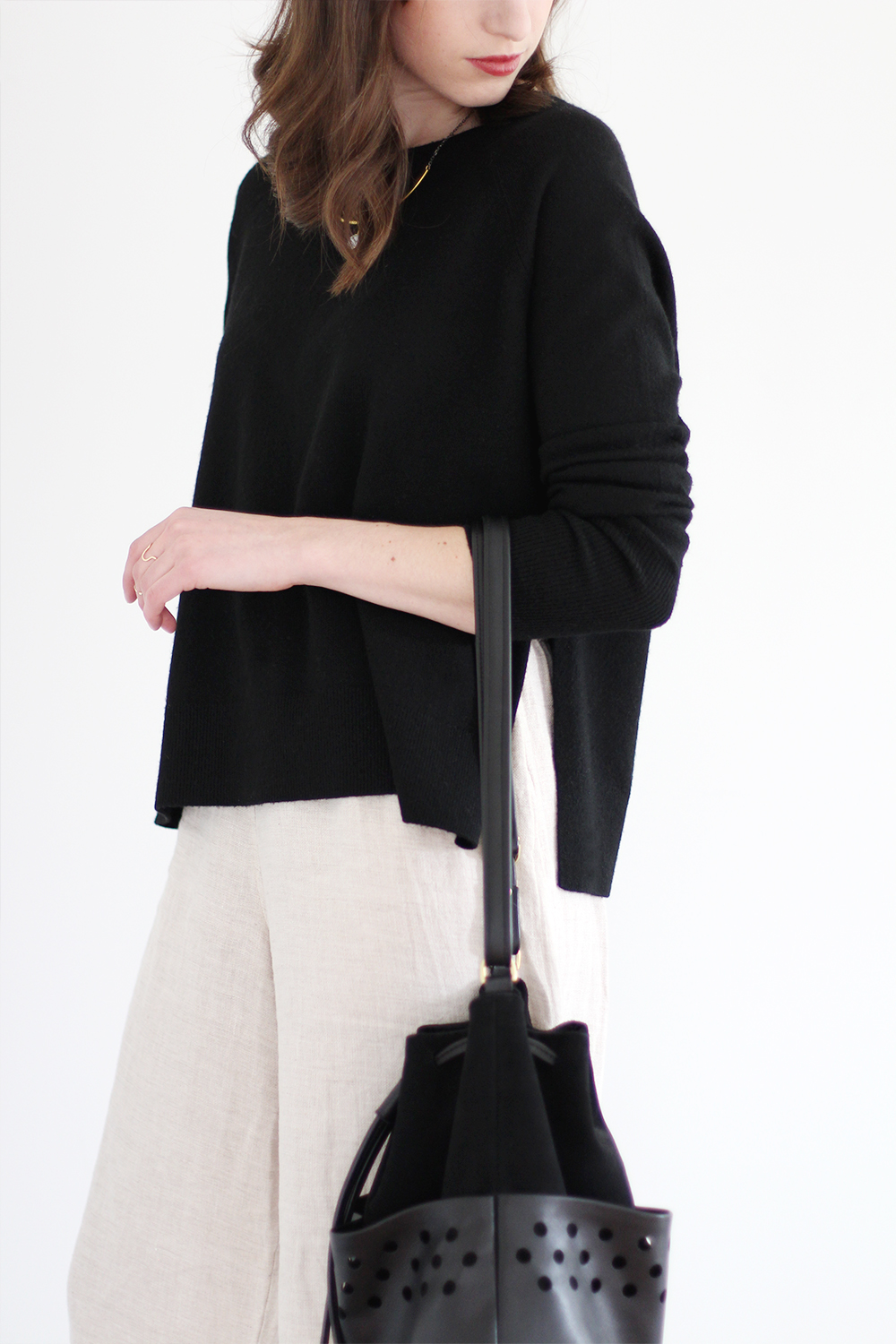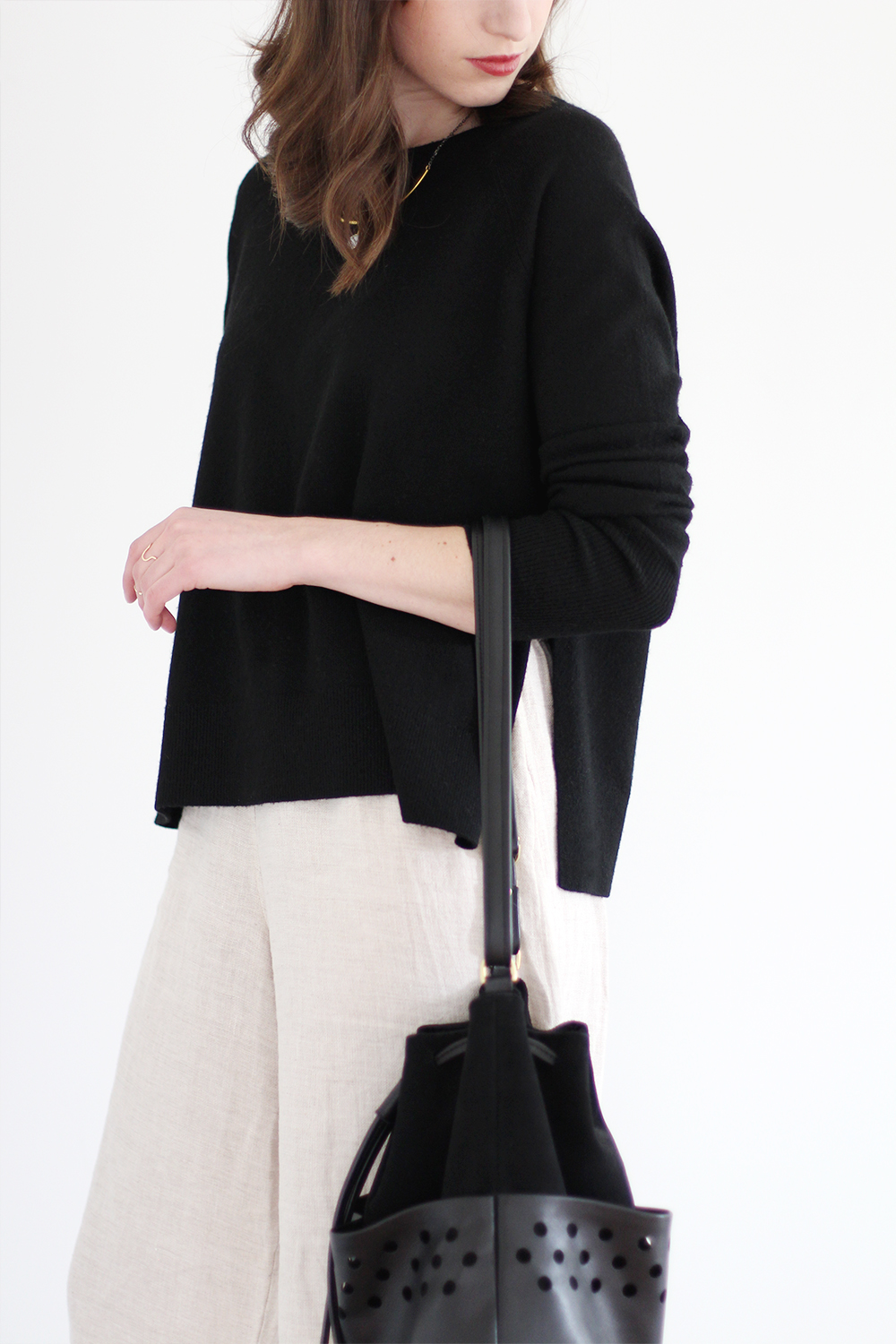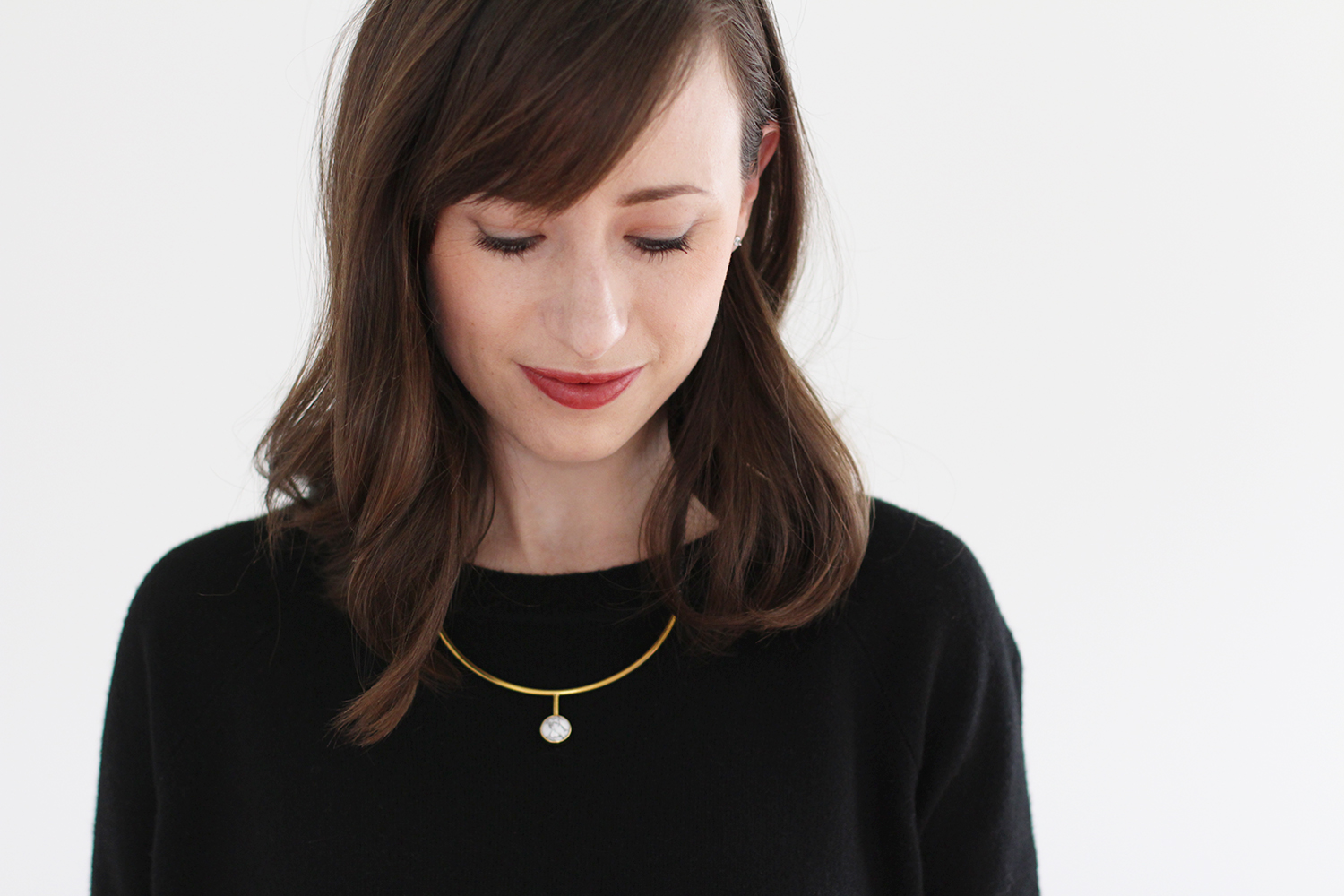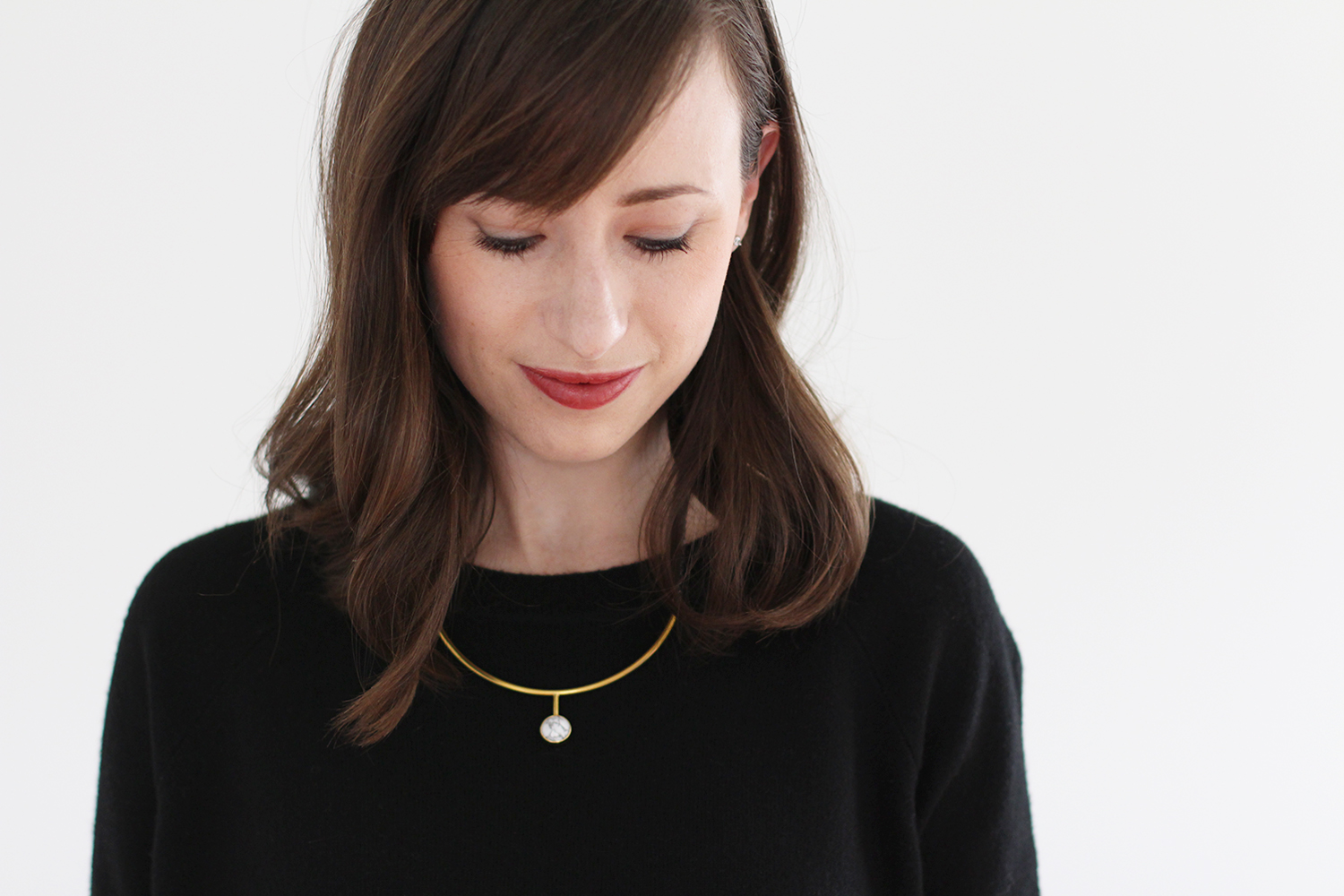 CLAIRE GREEN JEWELRY GIVEAWAY
I'm thrilled to be able to host a fabulous giveaway with Claire Green today! I've been a huge fan for a long time and was beyond excited to finally see her work in person. Now, I get to give one lucky lady a chance to win her favourite piece from the amazing collection! I seriously wish I could enter!
To Enter Simply:
1 | Take a peek at Claire Green's current collection and leave a comment below with your favourite piece!
2 | Visit my Instagram for an extra chance to win! (Post goes live at 12 pm EST)
3 | Winner will be selected at random and announced on Friday, April 1st.
4 | Open to everyone. GOOD LUCK!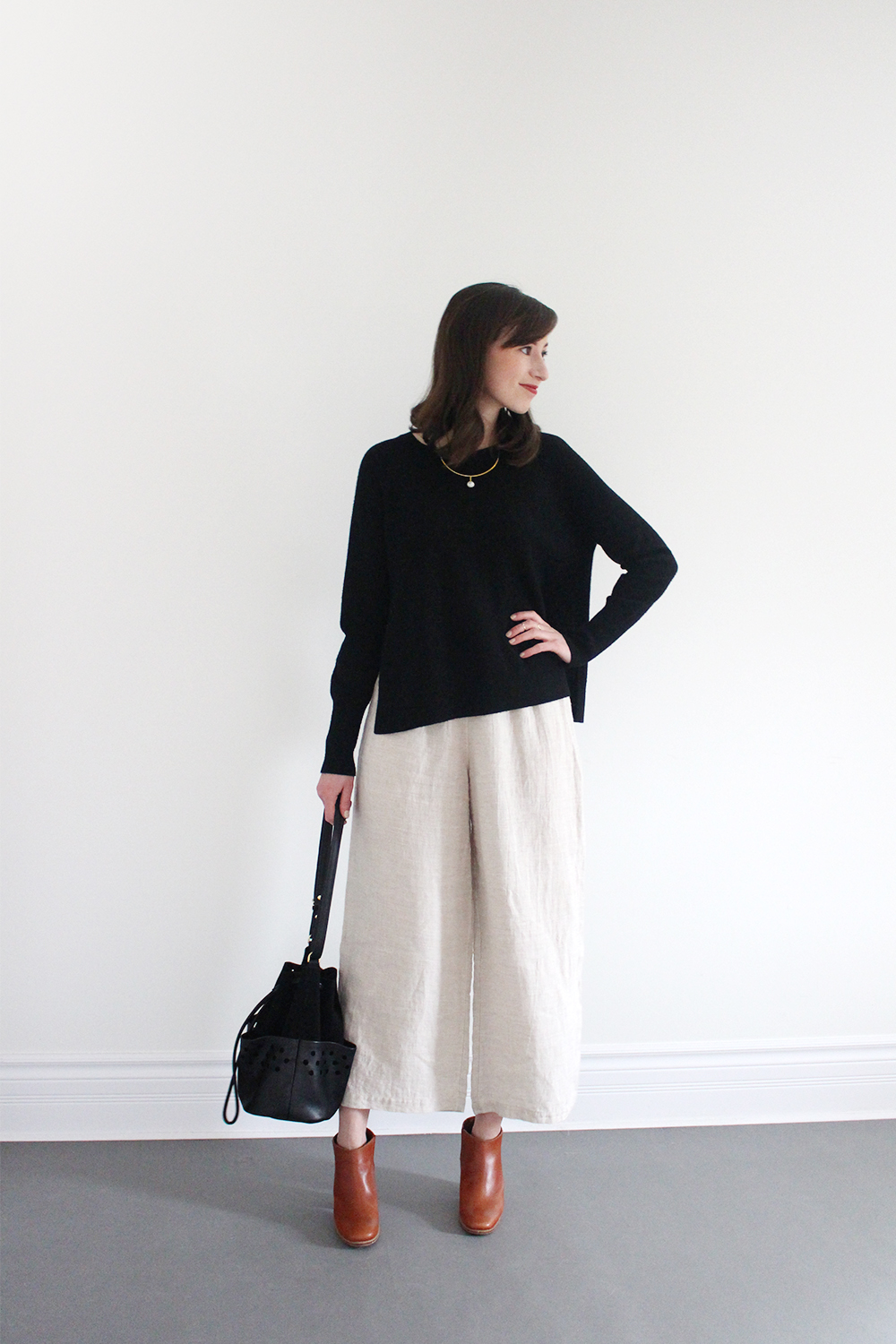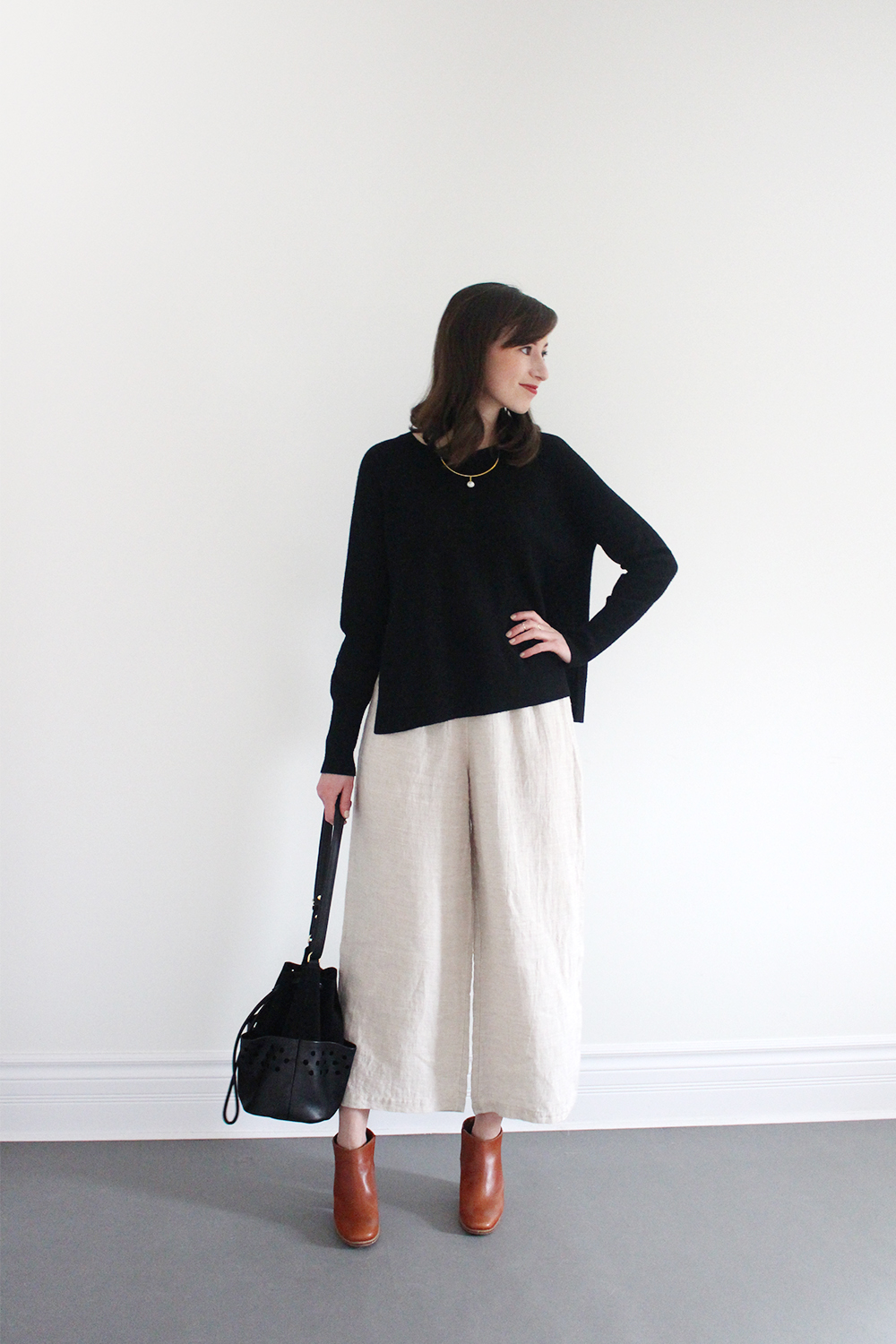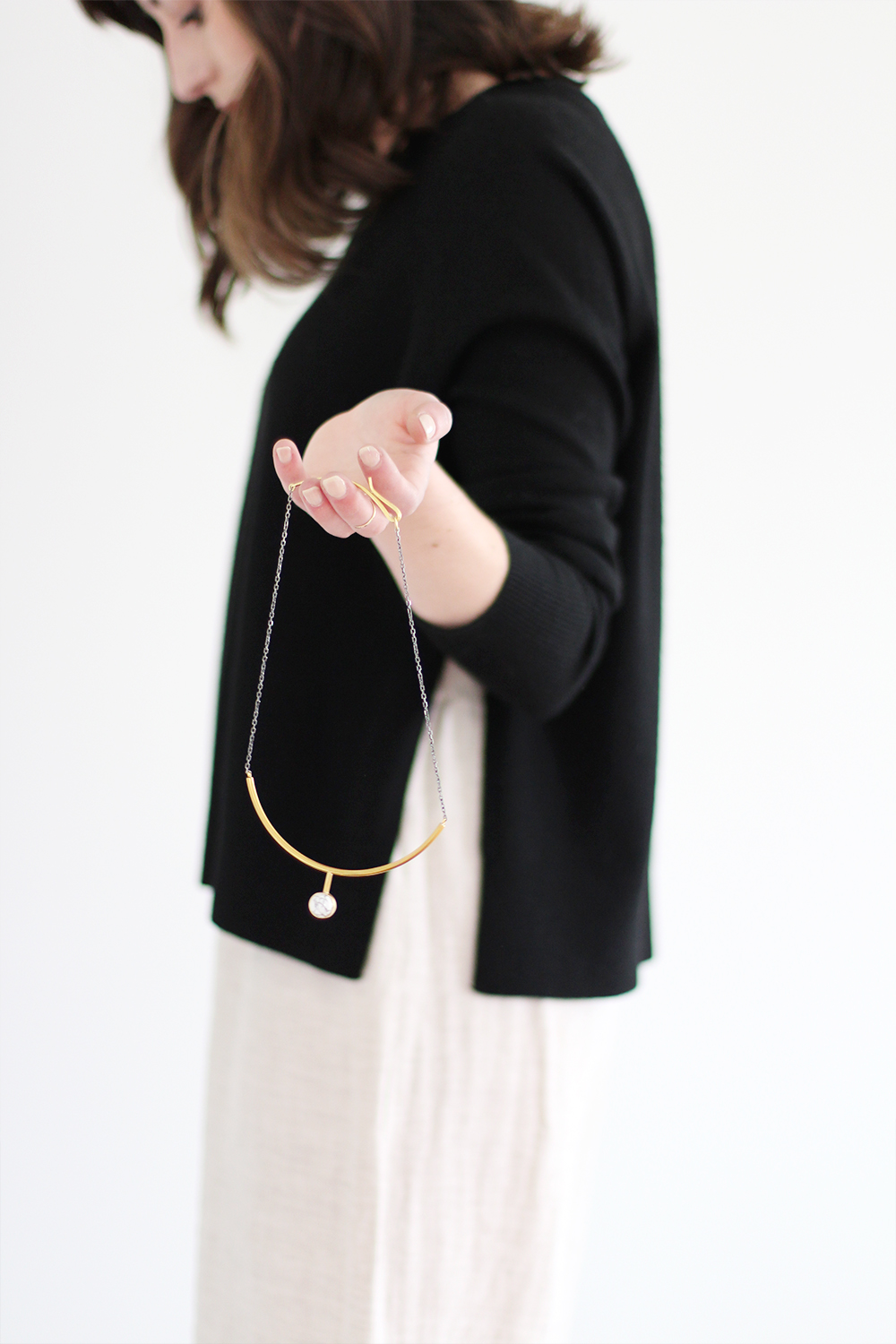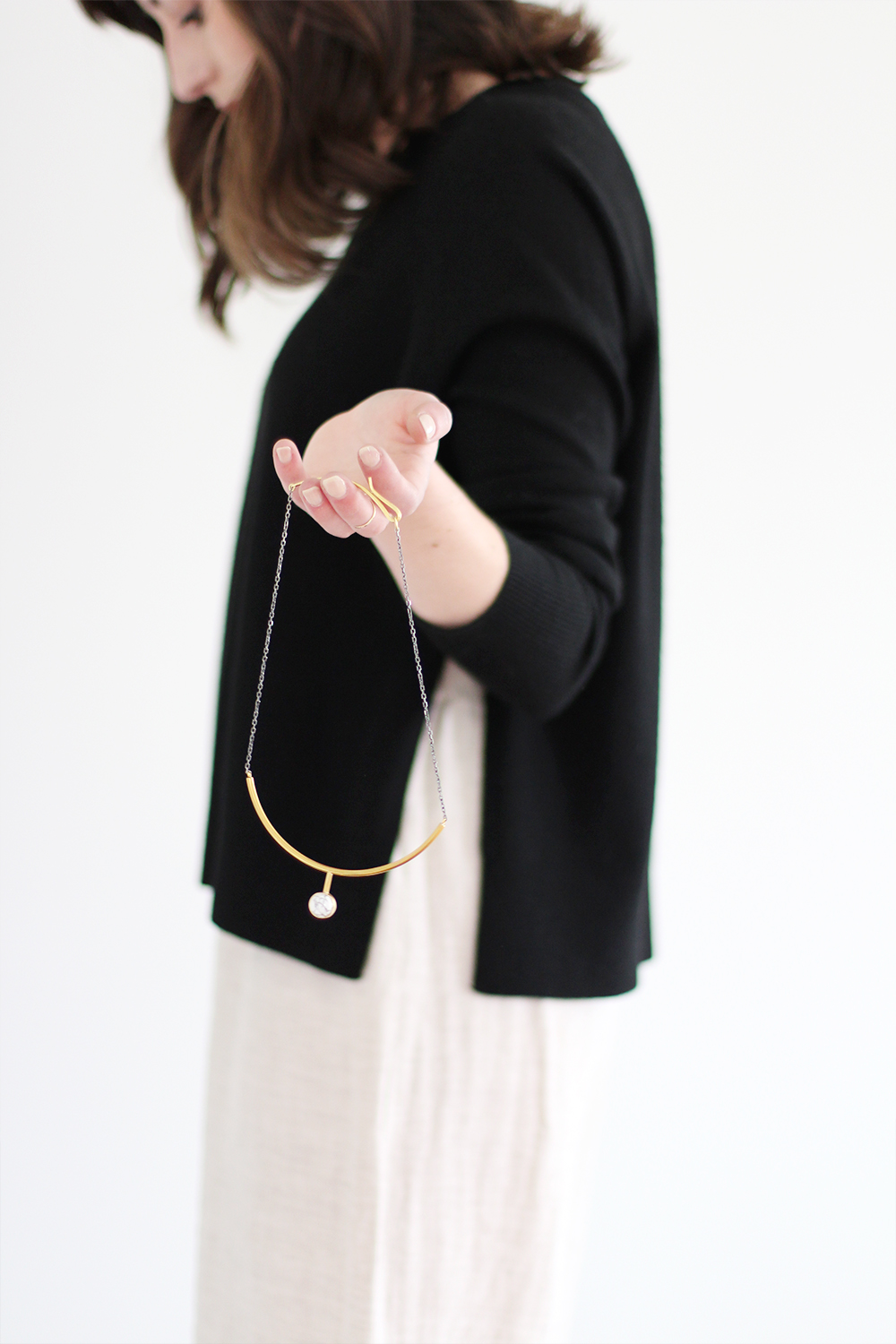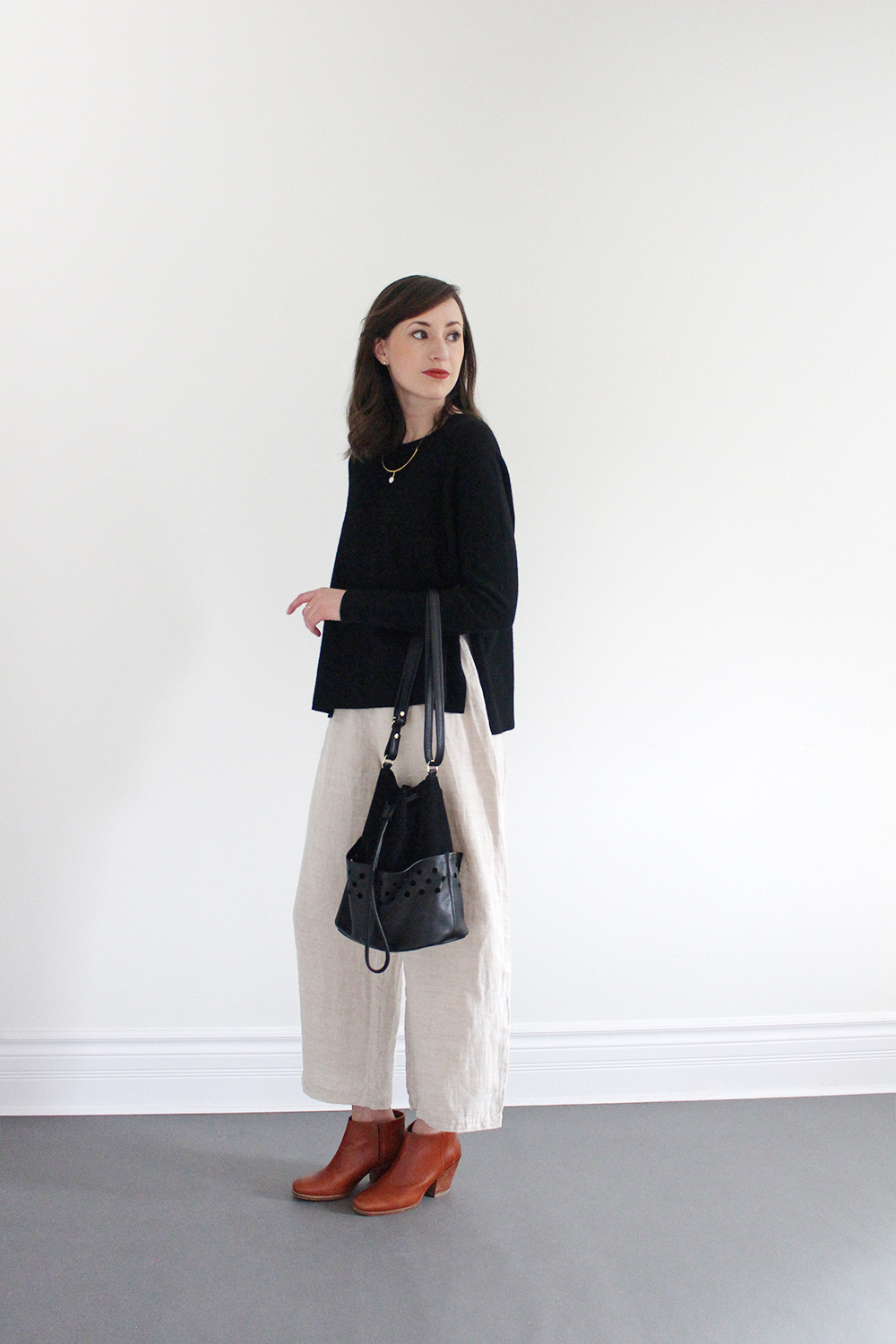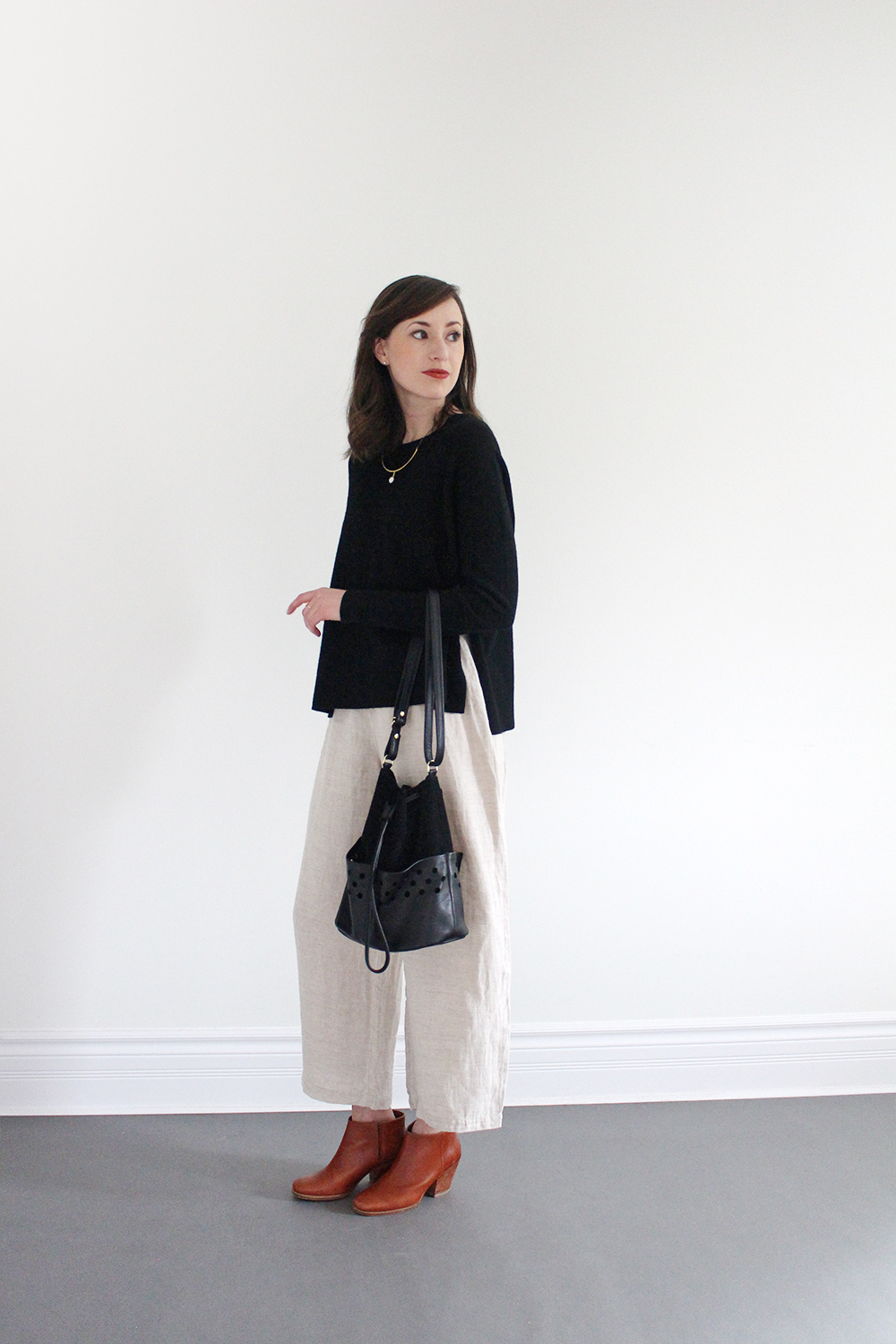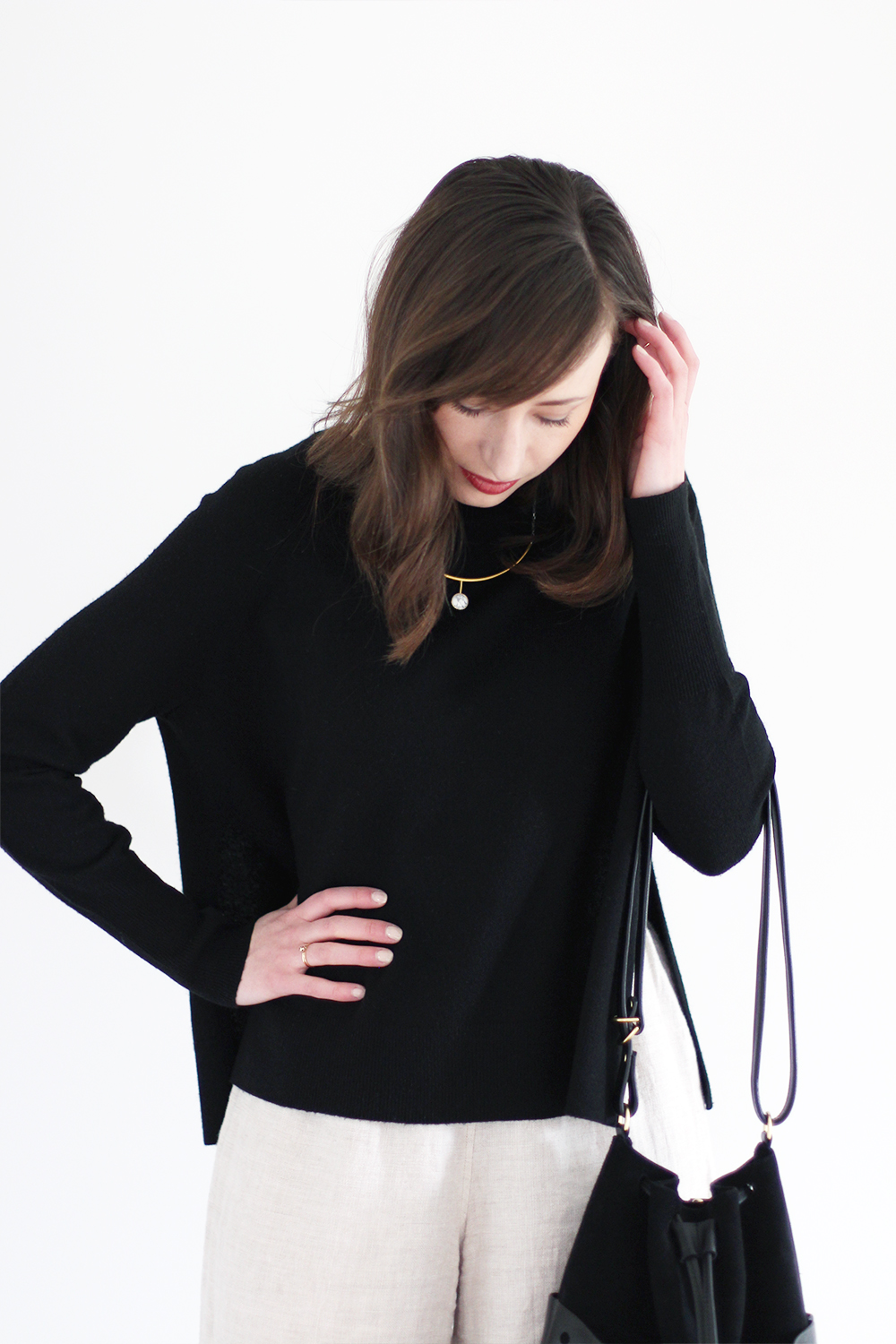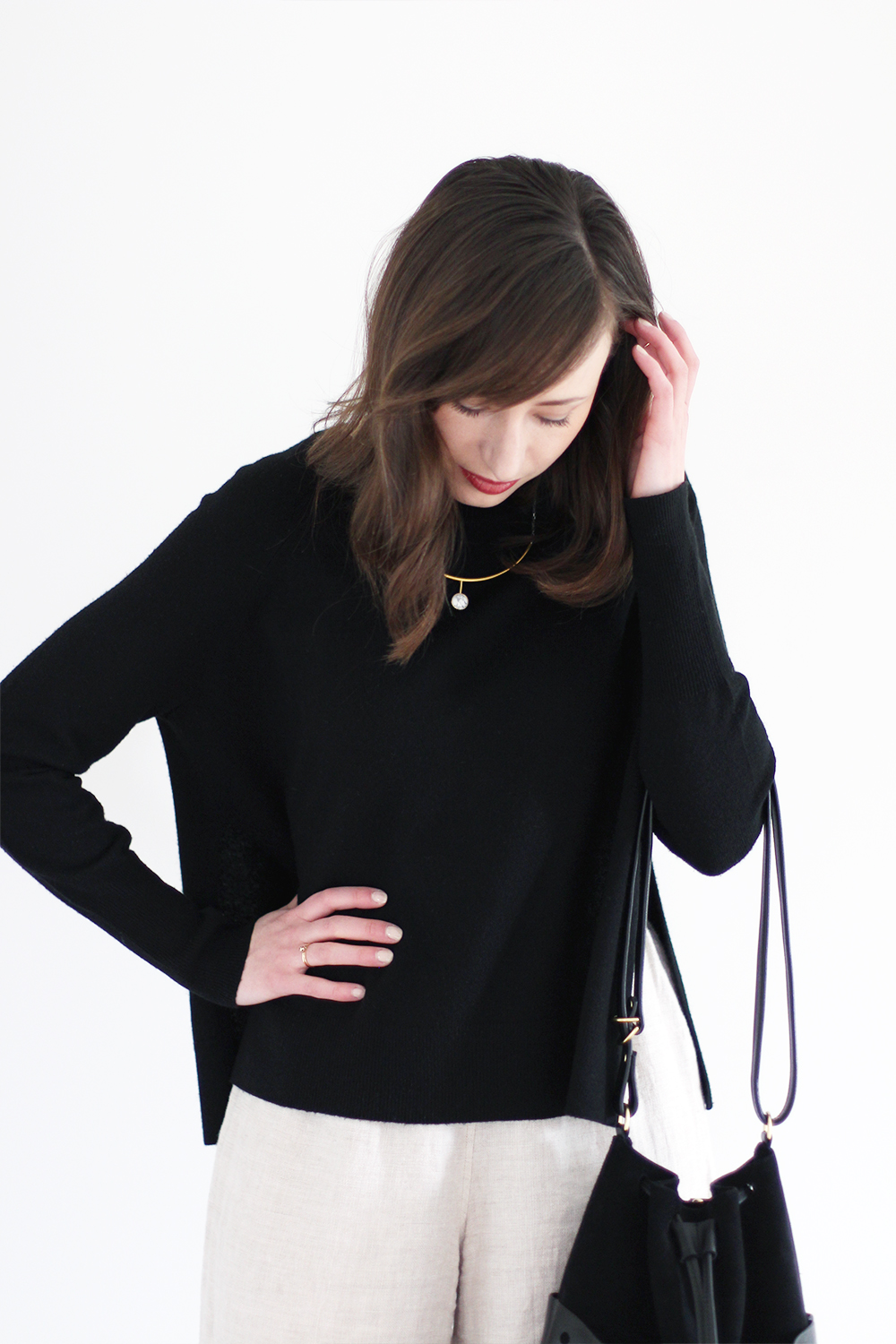 ---
1 | Oasis Collar by Claire Green | I also love Sundial Necklace and the Oasis Ring
2 | Black Sweater by J.Crew | Here is a great similar option for less, which I happen to have in grey and adore.
3 | Linen Pants by Elizabeth Suzann | I'm madly in love with this pair and these look amazing and SO comfy.
4 | Bucket Bag by Opelle | Love this simple, sleek option and this one is allllmost too perfect to exist.
5 | Ankle Boots by Rachel Comey | Black version, mule version and a nude version.
---

---