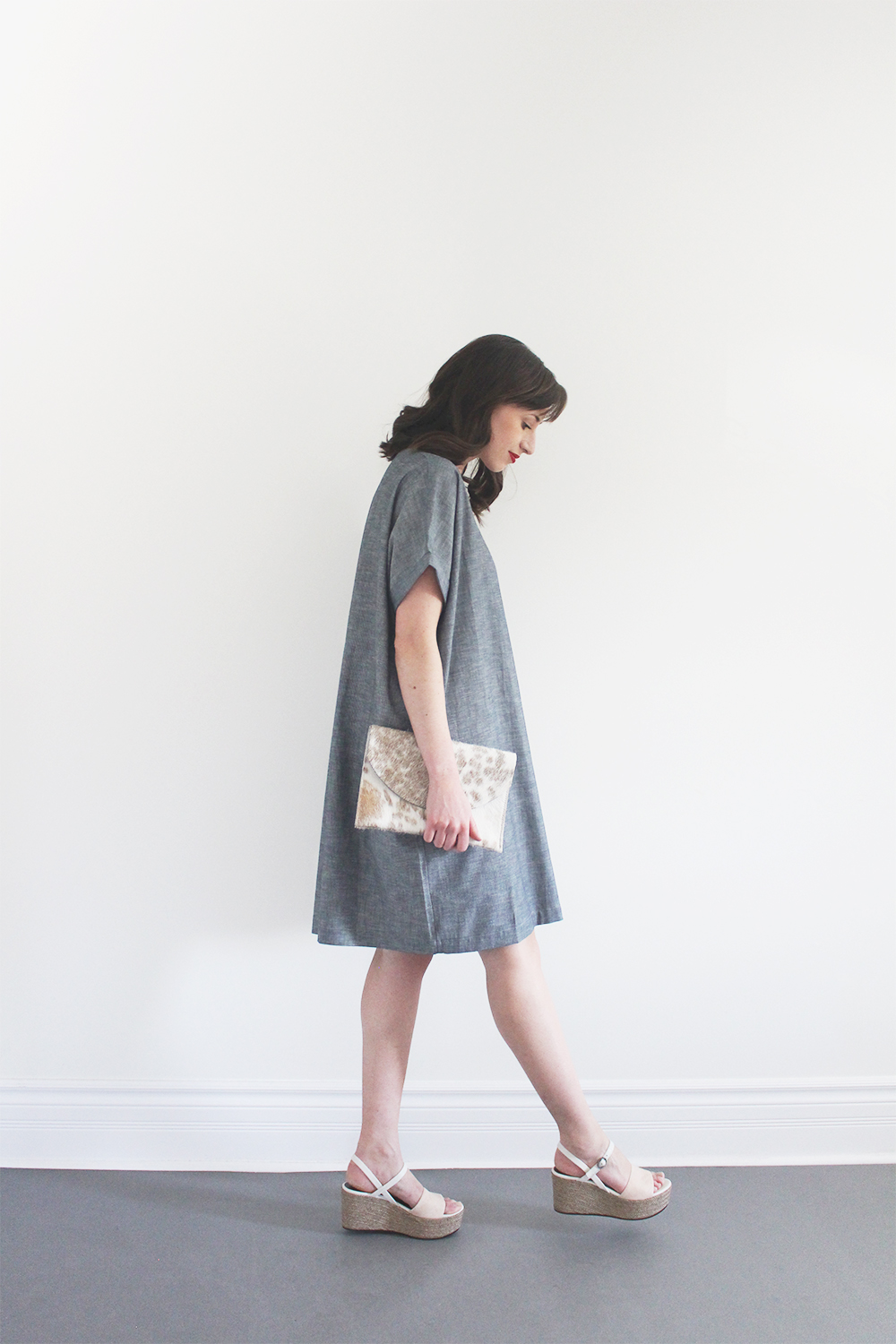 Spring has been playing a serious game of hard to get this year, but if there's anything people from Southern Ontario are good at, it's enduring bad weather. Bring on the ice, bring on the flurries, bring on the wind and the sleet, we can take it. But for me, the hardest part is seeing all the beautiful Springtime scenes everywhere else in the world. That, and the dresses. The pretty shifts, the flowy skirts, the linens, the denims, the chicness that I cannot wait to embrace is always the hardest part to bear.
Once this perfect little chambray tunic arrived last week I knew I could hold out no more and decided it was time to embrace some proper spring goodness. I could have styled it with a pair of tights, boots and a jacket (because that's how I'm wearing it right now) but I just had to pair it with the pretty warm weather accessories it deserves. I even went so far as to expose my shockingly pale legs. Now that's commitment! (Sorry if you had to lower the brightness of your screen though.)
Then I realized, that for me, style is what gets me through the tough times of each season. I mean the grass is always greener right? Whether I'm dreaming of culottes and open toes during the dead of winter or fantasizing about leather boots and wool coats during a summer heat-wave, it's those little threads of hope that make it all OK. We'll have to address my inability to live in the moment another day though.
Now, I know a lot of you have been enduring the same long winter (or very cold Spring) so as a little pick-me-up I'm giving away a piece of your choice from ONLY CHILD's gorgeous SS16 collection! See below for how to enter.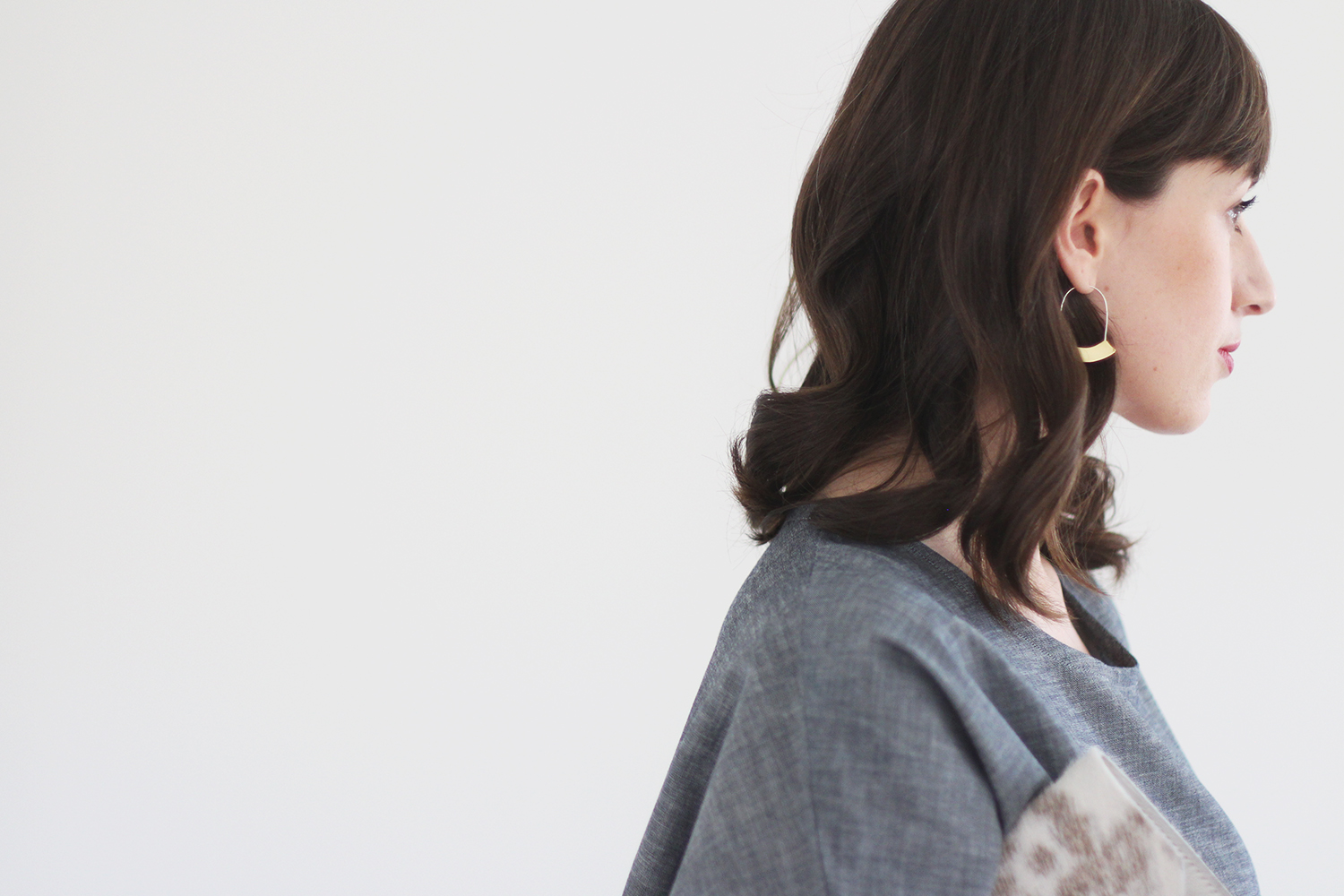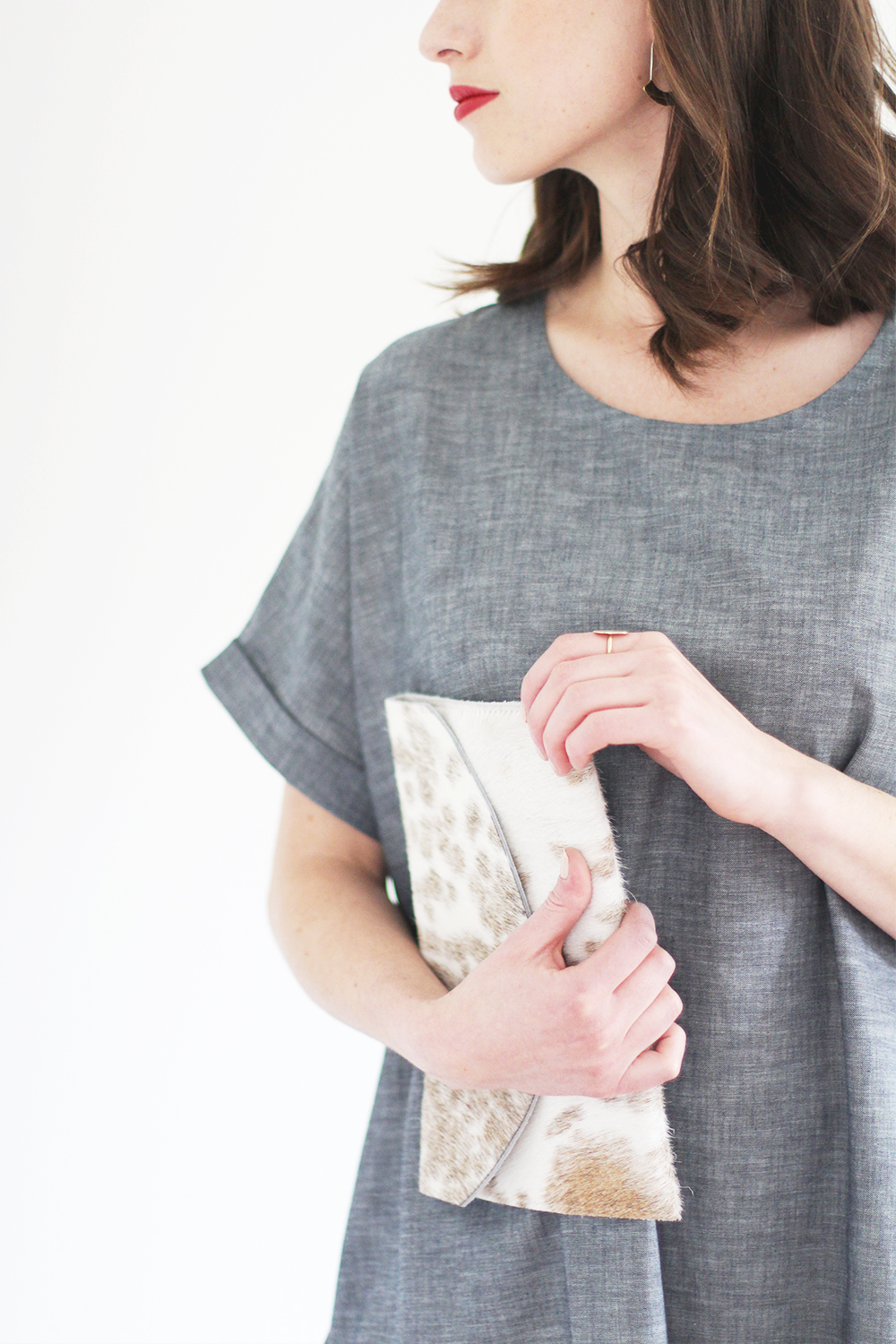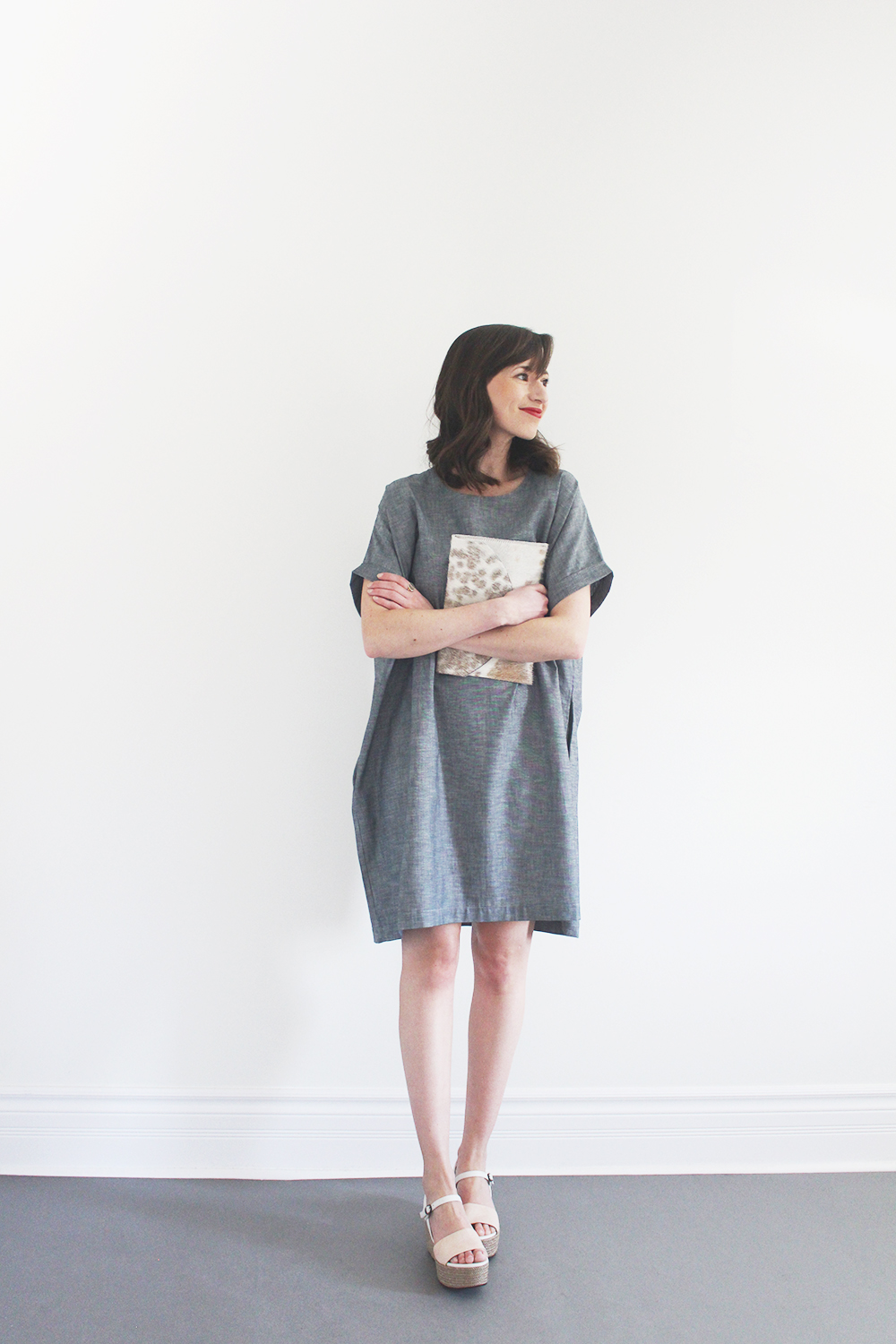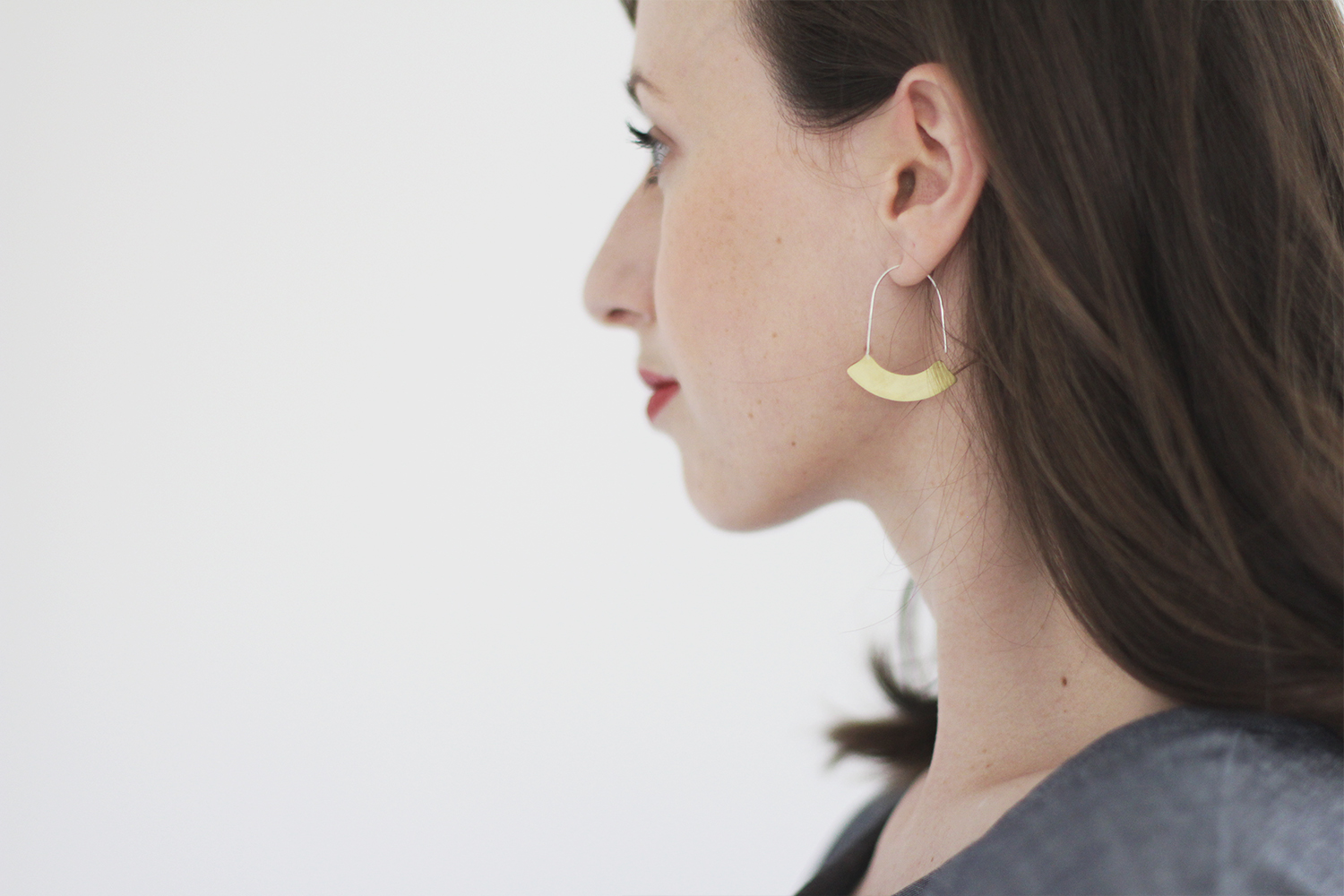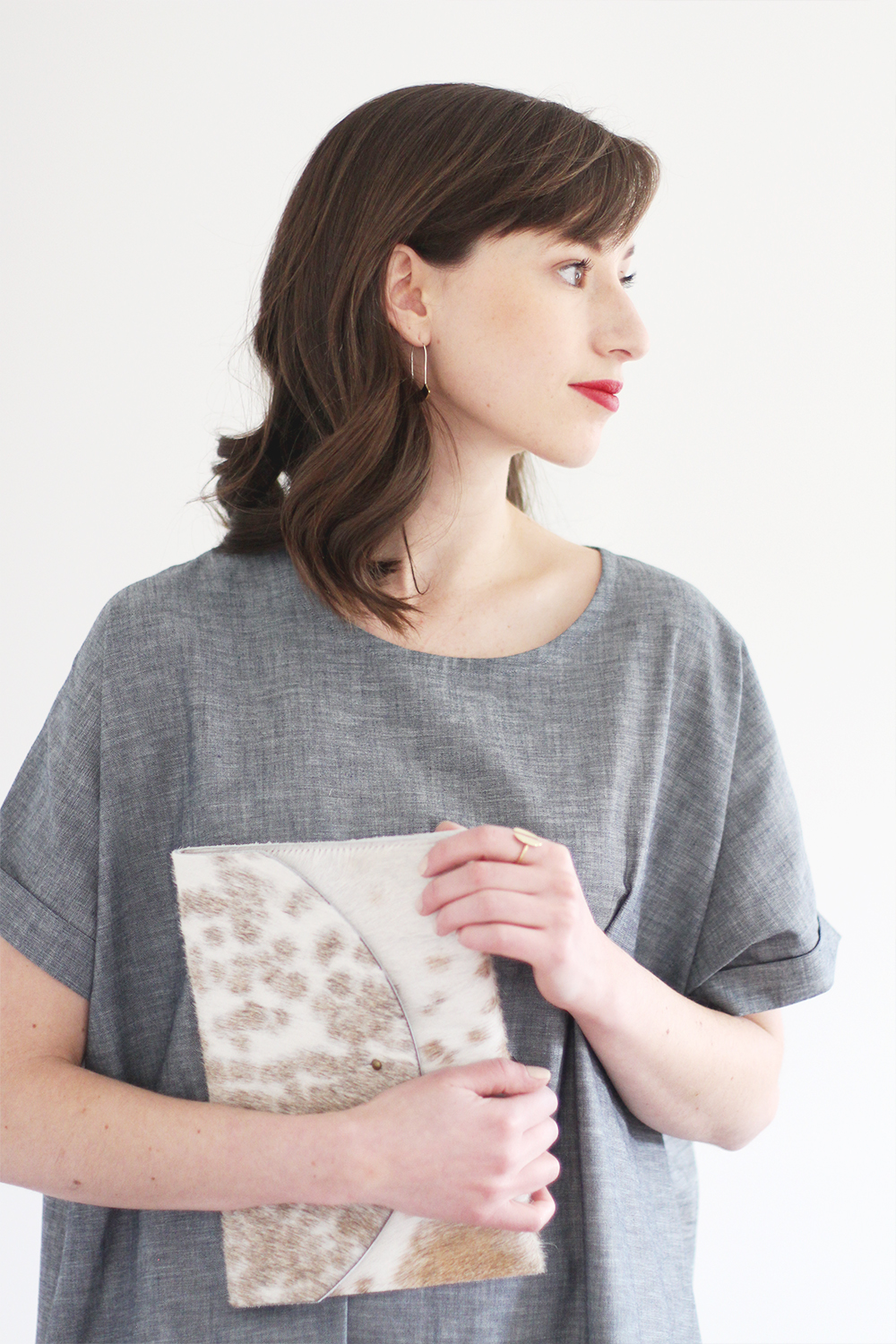 ONLY CHILD GIVEAWAY
I'm so thrilled to host a great giveaway with one of my favourite new designers ONLY CHILD. I've had the pleasure of getting to know Haley Tucker, the designer and maker behind the collection, and she is an absolute gem, just like all the pieces she creates. So here's how to win one of your own!
Take a look at the SS16 Collection and leave a comment with your favourite piece below. I love reading about how you'd style it too!
Visit my Instagram for an additional entry. Post goes live at 12 pm EST.
Winner will be announced on Sunday April 17.
Open to everyone!
GOOD LUCK!!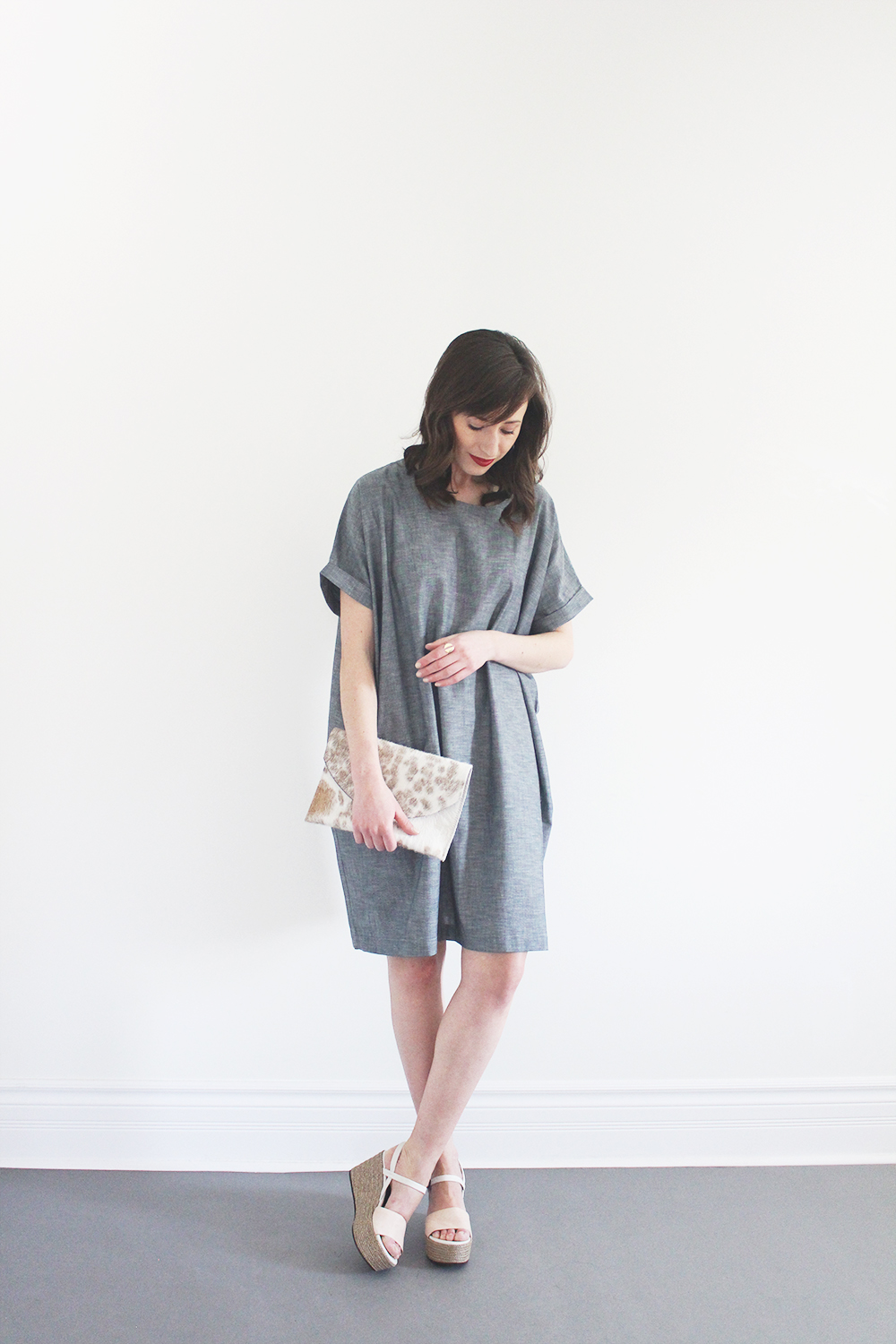 1 | Chambray Tunic by Only Child | This dress is so easy to wear it's silly! I absolutely love the shape and this lightweight denim gives it the perfect blend of movement and structure.
2 | Envelope Clutch (similar) by Primecut | Love this all tan option and this smooth leather one is a minimalist dream!
3 | Wedges by Coclico via Garmentory | These are a darker version and insanely good but I also love the Anemone Wedge.
4 | Earrings and Ring by CLAUS | These earrings are so light I forgot I had them on. Perfect for anyone who wants a statement without the weight.
5 | Lip Colour by Burt's Bees | My favourite lip pencil in Napa Vineyard.
---
This post is in partnership with Only Child. All opinions expressed are entirely my own. Thank you for supporting the brands that support Style Bee.