Can you believe this year is almost over? 2016 was definitely a big one for a lot of us and whether you're sad or glad to see it go, she's on her way out. Looking back on things, this year had a few rough points but overall I'm remembering it quite fondly. Highlights like getting engaged to my love, travelling Europe with great friends, launching two product collaborations and finishing the bulk of our home renos are just a few things that stand out in the best way.
2016 also stands out as a great year for personal style and after scouring through all 89 outfits that made their way onto the blog I feel like I know myself (at least in terms of style) better than ever. Sure there were a few looks I'll never wear again but the good sign was that I will definitely be repeating the vast majority of them. It was even harder than last year to pick my top faves so I cheated and let my list creep up from 10 to 16, because it was '2016' after all!
So without any further yammering here are 16 looks from this year that I feel best reflect my style and 12 items I'm very happy to have added to my closet. I'm sharing a quick fun fact about each look and links to the items below.
---
BEST 16 LOOKS OF 2016
---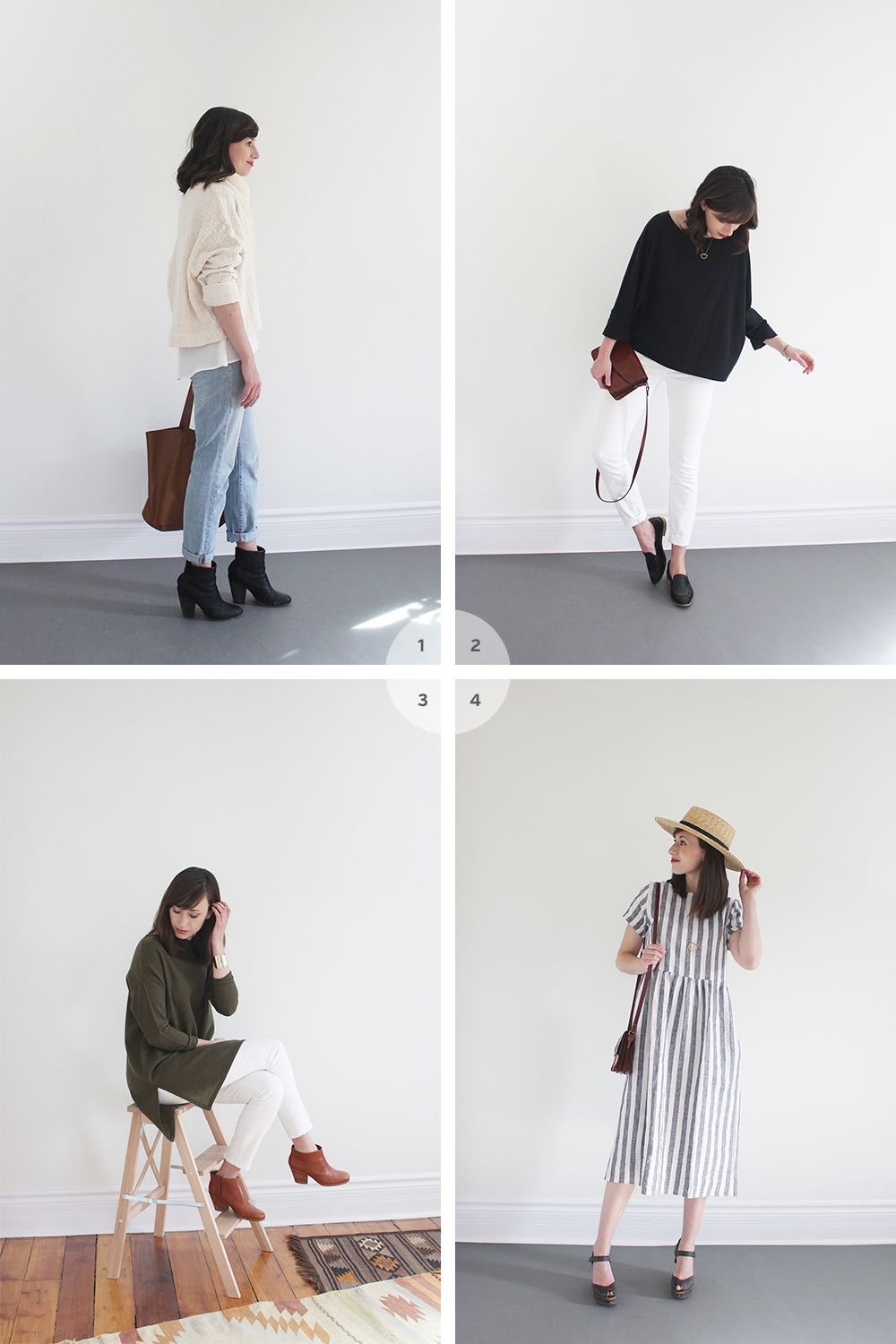 ---
1 | I love these jeans so much I have two pairs in different sizes. One pair is fitted and the other is more relaxed (shown) and I wear them both at least once a week.
2 | Sometimes weird poses work out. But most of the time I just look like a goof.
3 | It's rare that I get though a day wearing these skinnies without someone mentioning 'Labour Day'. Can we all just forget that annoying rule ever existed?
4 | This outfit always makes me feel like I should be going to a carnival or a boat ride on the river with a gentleman caller and I love it.
---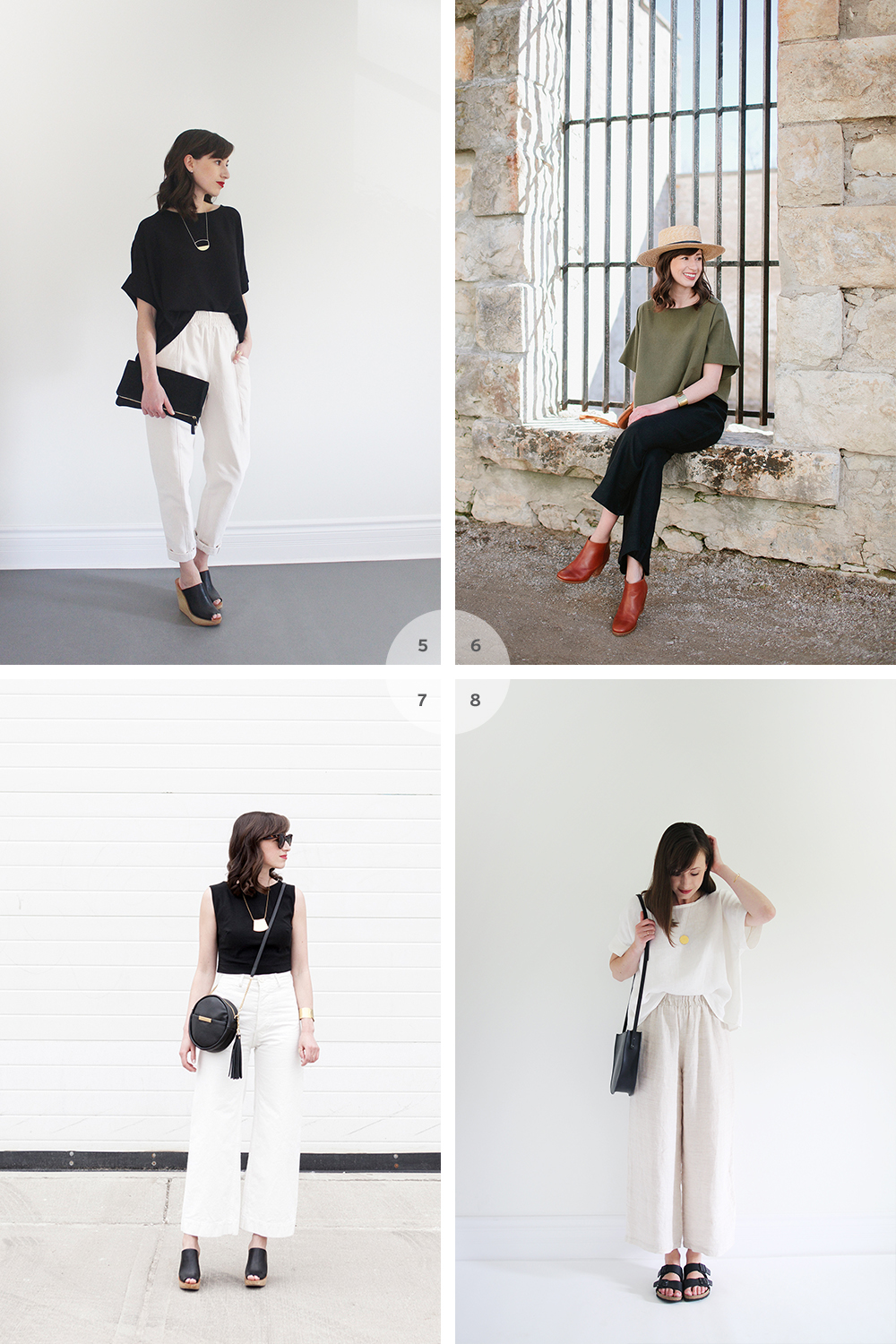 ---
5 | Black and cream is my absolute favourite colour combo and believe it or not I felt like I was smiling in this photo. Resting bitch face is very real for me!
6 | I was absolutely frozen during this entire shoot.
7 | If I had to pick an absolute favourite look from 2016, it would be this one!
8 | My summer uniform. Linen on linen with Birks.
---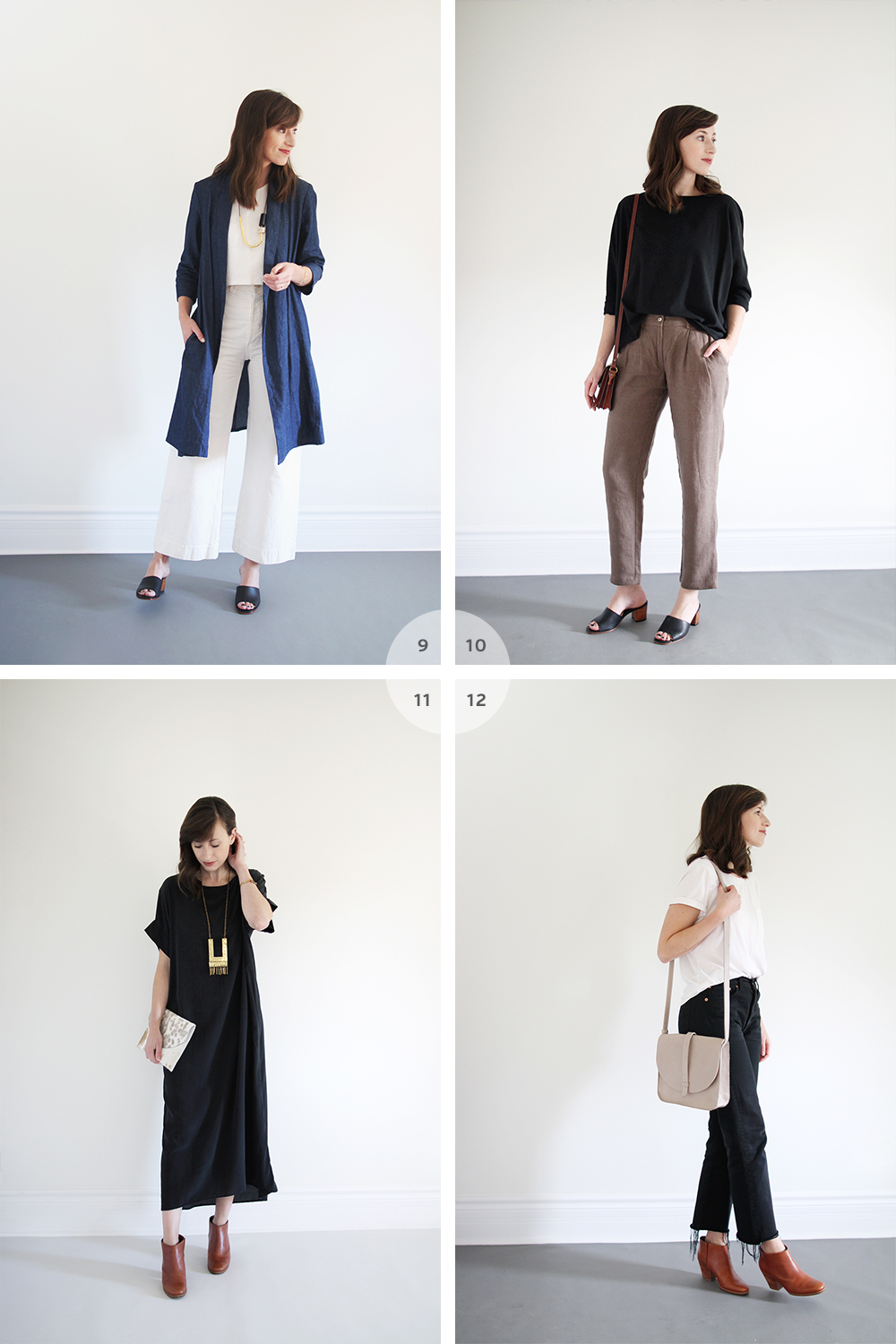 ---
9 | This look reminds me that I wanted to be an art therapist before I ended up in design.
10 | I certainly never thought I'd love brown, tapered, front-pleated pants so much but these are like wearing PJs all day.
11 | No matter where I wear this dress, someone always asks about it.
12 | This outfit was a pivotal point for my style and blog this year. It was when I decided to stop doing any paid or sponsored posts for the rest of the year.
---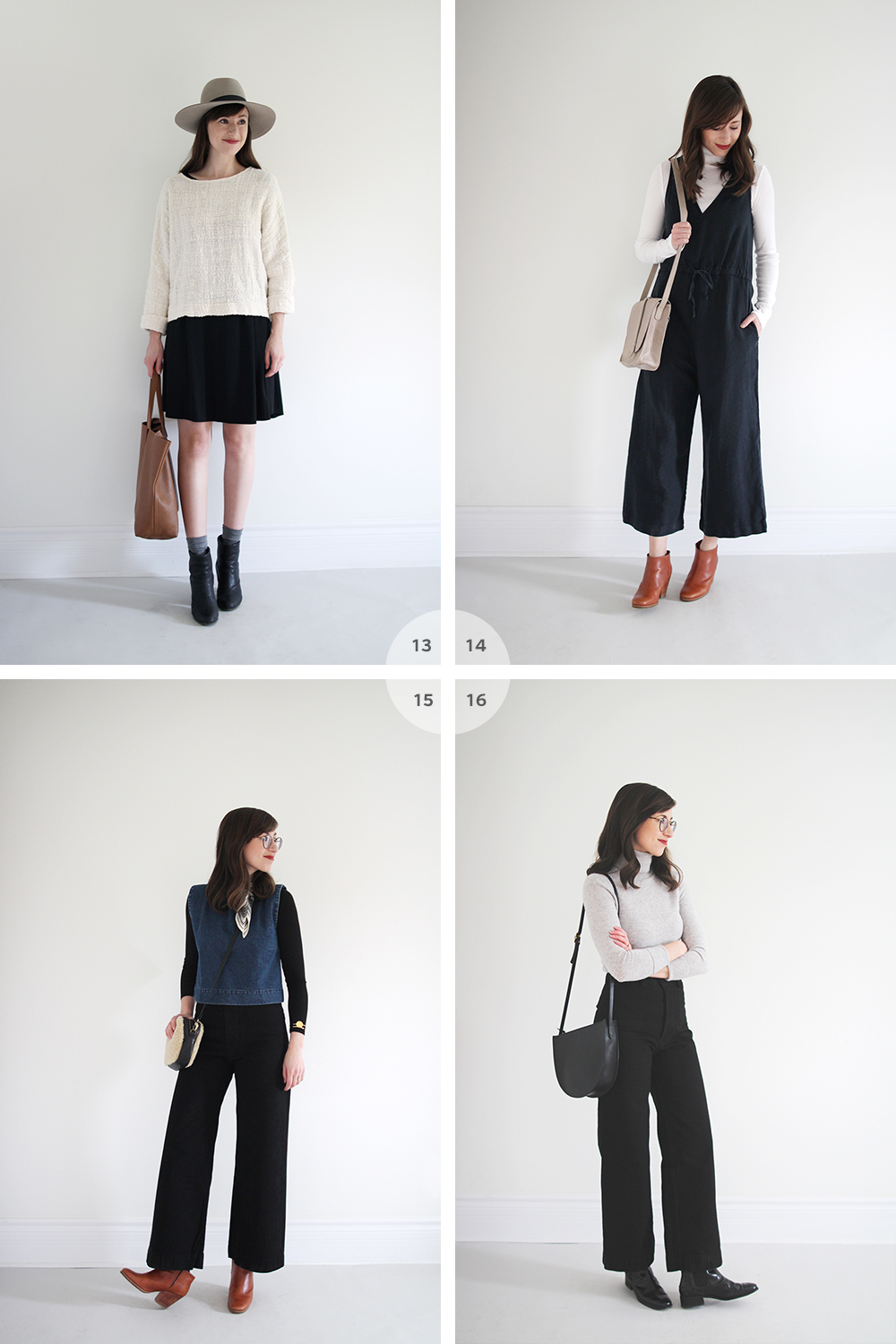 ---
13 | I took a risk on this look and ended up loving the result. Socks in boots for the win!
14 | This jumpsuit is one of my favourite gifted items to date and I'm totally addicted to one-pieces now.
15 | I used to hate wearing glasses in photos until I got this pair.
16 | If I had to pick one outfit to represent my current style definition, it would be this one. Also, that turtleneck is one of the oldest items in my closet from when J.Crew used to get half my paycheck.
---
DO YOU HAVE A FAVOURITE LOOK FROM THIS YEAR? I'D LOVE TO KNOW!
---
12 FAVOURITE FINDS
---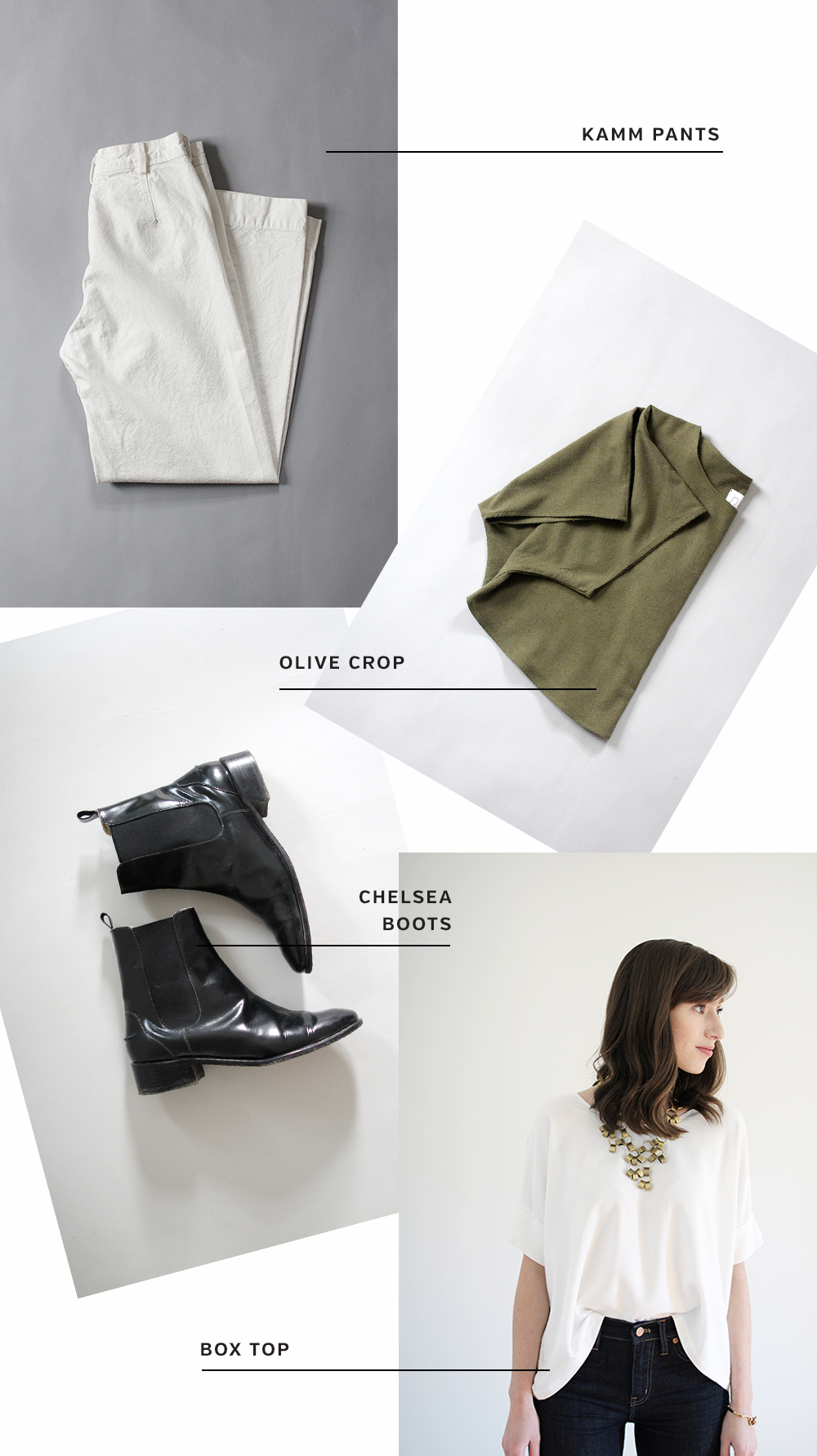 ---
KAMM PANTS (I wear a size 4) | BLANK CANVAS TOP (I wear a S/M) | CHELSEA BOOTS | SARAH BOX TOP (Link to similar)
---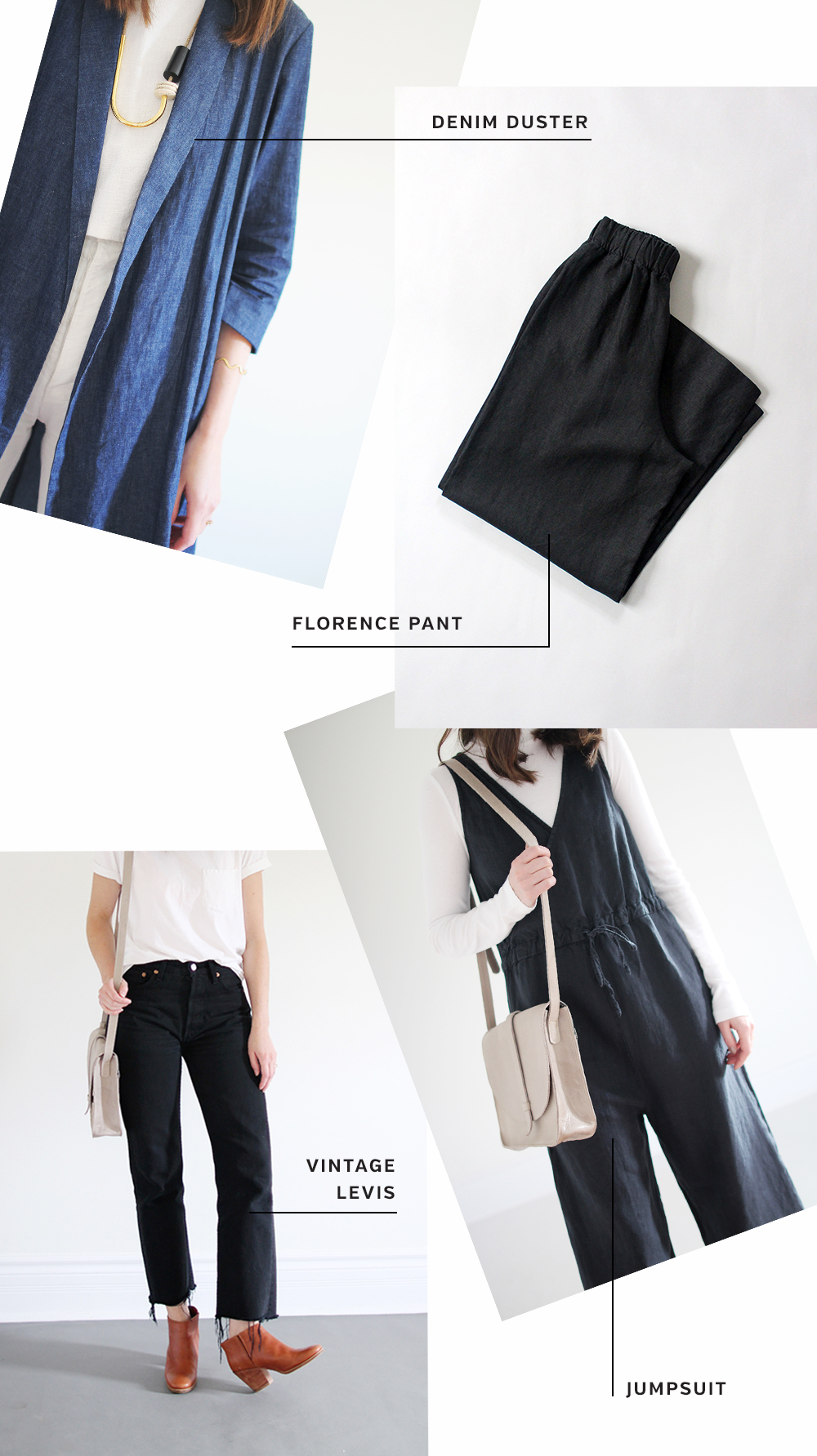 ---
DENIM DUSTER (s/o linked to similar in black) | FLORENCE PANT (I wear a S Reg) | VINTAGE LEVIS (linked to modern option that's super similar) | JUMPSUIT (Linked to latest version by ESBY)
---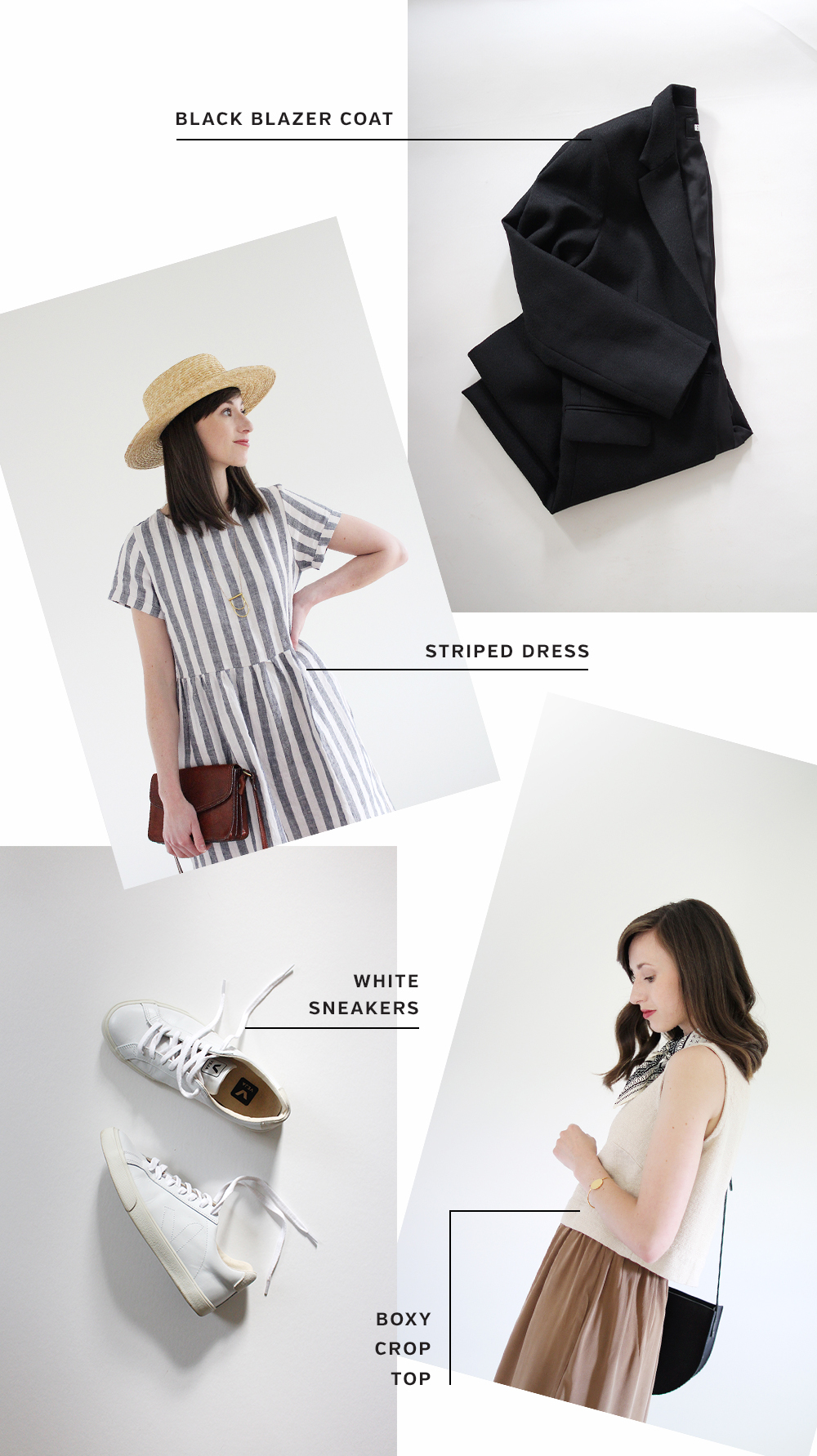 ---
BLAZER COAT (s/o linked to similar) | STRIPED DRESS | WHITE SNEAKERS (I wear a US 7 and bought the 38) | PETRA CROP (s/o but this one is awesome)
---
WHAT ARE YOUR FAVOURITE FINDS FROM THIS YEAR?
---
Thanks for tuning in today and all the other times you have this year. I feel so lucky to have found this creative outlet and to be able to share my passion for style and personal insight with you all! There's still one post left before the holidays so feel free to join me on Friday as I conclude my 2016 Closet Mission.
---
This post is not sponsored but contains affiliate links. When you shop via the links above I may make a small commission from a sale. Thanks for supporting the brands that support Style Bee! All opinions are always my own.