I'm interrupting the Spring 10 x 10 Challenge today, but for very good reason! That reason being to introduce my next Behind the Design interview with Mary Young, founder of the namesake lingerie and loungewear label MARY YOUNG. If you've spent much time looking for responsibly made undergarments you'll quickly find the pickings are slim. And if you're looking for Canadian made lingerie you'll find they get even slimmer. So you can imagine my delight when I discovered the chic, minimal and actually wearable collection by Ontario's own Mary Young .
I was immediately taken by Mary's simple but thoughtful design sensibilities and couldn't wait to try a couple of her beautiful pieces. To my delight (and as predicted) they feel amazing to wear and much more substantial than your run of the mill bralette and cute undies. I'm not brave enough to model them for the whole internet (or even just a tiny corner of it) to see but I wanted to put together some cute looks that I've been loving lately. I find that there's something very sexy about being in jeans, a tee and simple flats while secretly wearing a sultry set of under pinnings. Ultimately, that's what I love about Mary Young's collection, the fact you can wear her pieces every day, for any task, in total comfort and still feel like you've got that edge of female prowess.
So with that I welcome MARY YOUNG to the blog today and invite you to enjoy our quick but insightful Q&A about starting a successful clothing line that's both designed and produced in Canada and to learn more about where this vivacious entrepreneur is headed!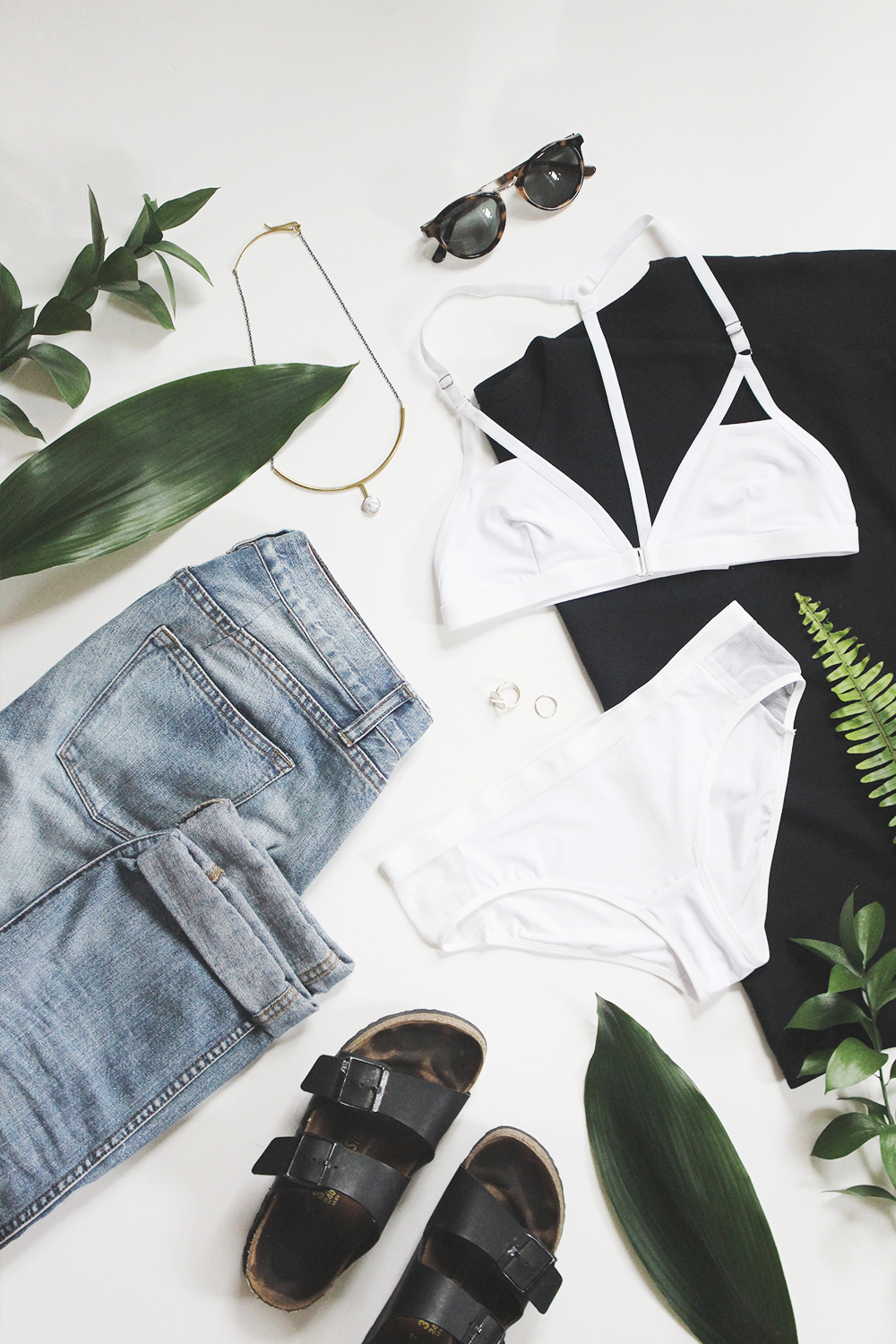 Style Bee – What motivated you to start MARY YOUNG?
Mary Young – During my fourth year at Ryerson I was working on my thesis and decided to also produce a five-piece collection that encompassed the findings of my thesis to show at the graduating fashion show, Mass Exodus. At the time I never looked at this collection as the capsule collection for my brand but as I delved deeper into designing lingerie I noticed a gap in the womenswear market for lifestyle lingerie that focused on comfort, quality and a sense of ease. Upon showing my collection and graduating I received great feedback from the industry and my target market, which really was the motivator to start my line. So I spent about 3 months studying the industry and writing a business plan. Once I realized there is space for such a line in the market and most importantly, a need for it, I took a leap of faith and started my namesake line.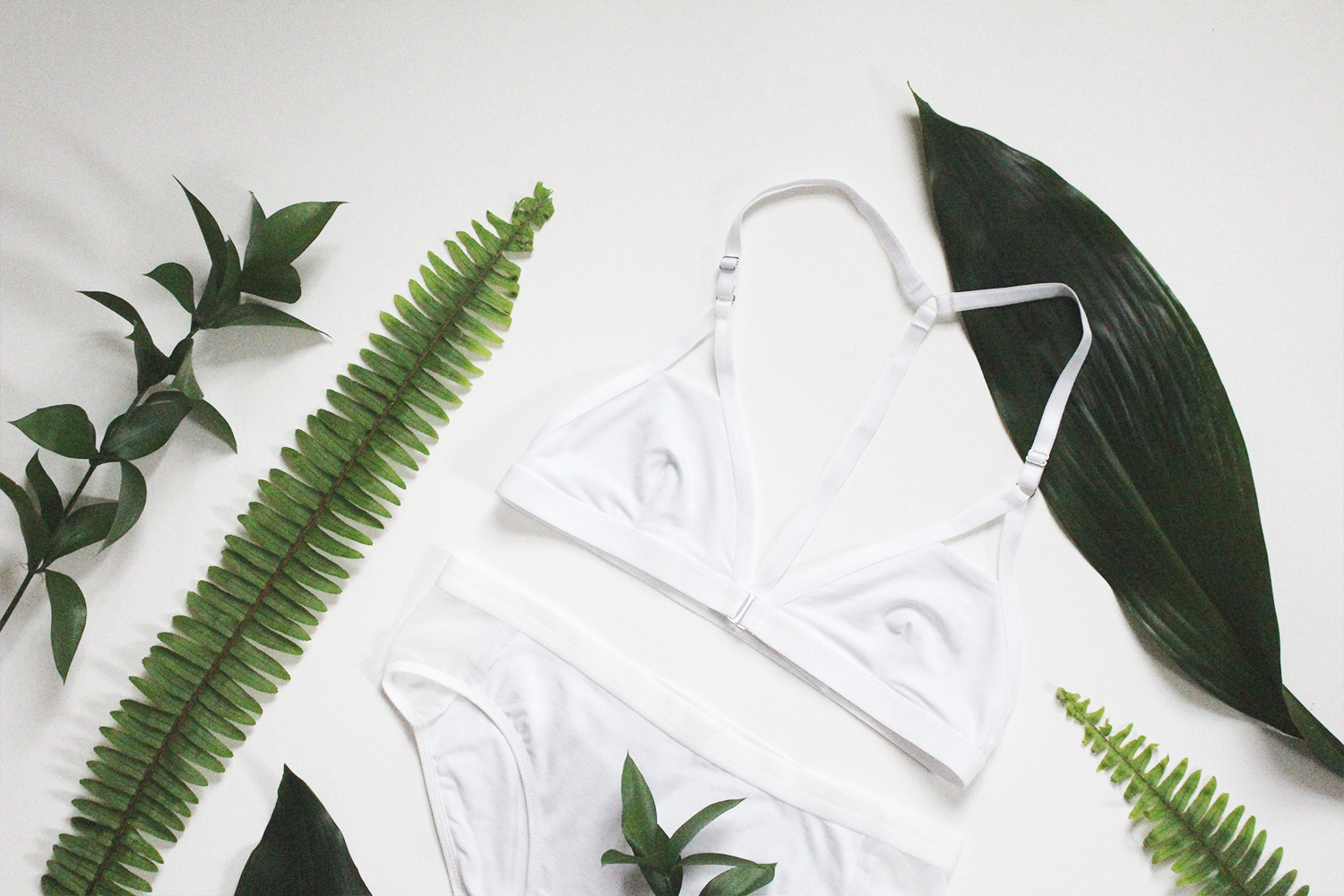 SB – Starting a clothing line is no easy feat! What's one thing you wish you'd known when you first started?
MY – Personally, I wish I would've known more about what operations entail. Going into the business I had a good idea of what the marketing, designing and public relations side of the business included but when it comes to production and operations I was in for a real surprise. I've definitely learnt so much by having to do it myself but if anyone has a guide book on how to manage operations and specifically production in fashion I want a copy!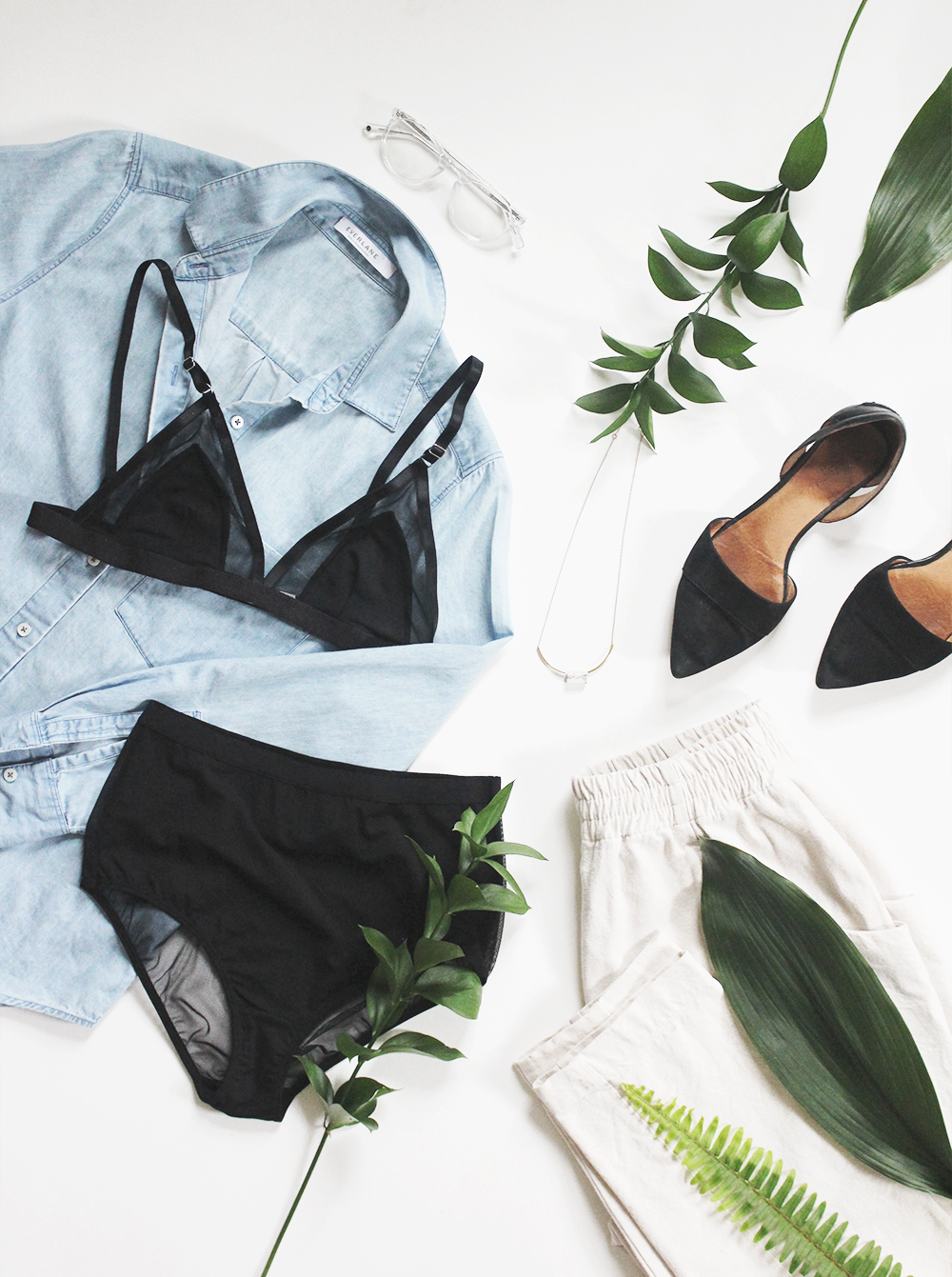 SB – Your collection is all made in Canada. Has local production always been a priority for your brand? 
MY – Local production is a huge priority to me personally and the brand. Over the past 10 years so many Canada labels have moved off shore resulting in suffering fashion industry in Canada. I really focus on working with other Canadian suppliers and production houses, always making sure to invest back into our economy. 
SB – What are some of the challenges you've faced to keep the manufacturing process inland?  
MY – Finding production in Canada proved to be a huge challenge, especially with such a niche product as lingerie. It took me quite some time and a lot of trial and error to find the great production house I work with now. I still have to deal with consumers commenting on the price being too high – which is hard when they aren't aware of the costs associated with producing in Canada. It's still a struggle to change the perception many people have with higher priced goods that are produced in Canada. At the end of the day I want people to realize it's worth the extra money, you are investing into our economy and the next generation with every Canadian made purchase.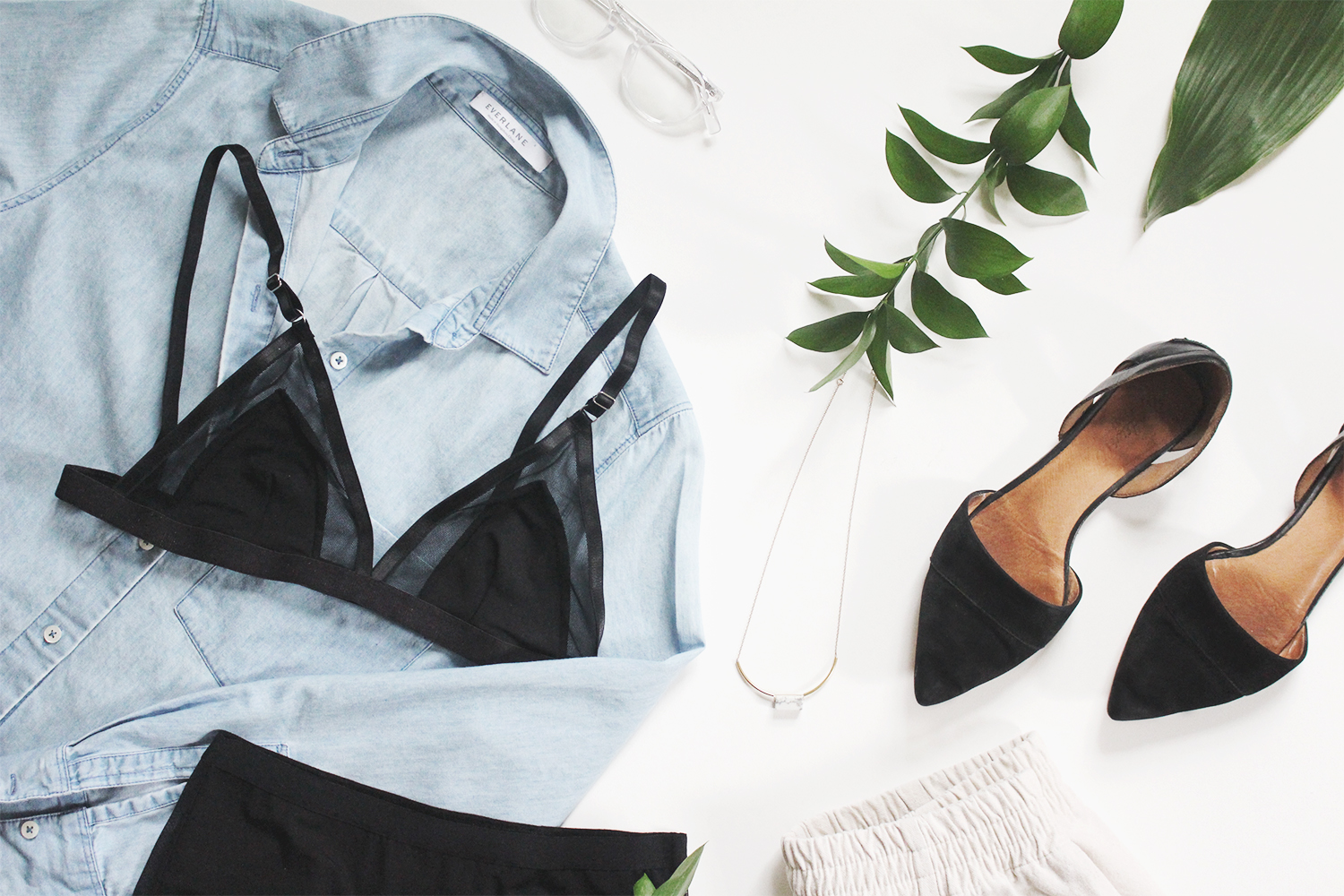 SB – Which piece from your collection do you reach for most these days and what do you like to pair it with? 
MY – I personally wear the Lux Everyday Bra almost everyday and often pair it with the Easy Fit Thong. I focus on comfort over everything, so wearing pieces that are super soft and work with me all day long are exactly what I need. Not to mention the Lux Everyday Bra gives me more cleavage than I actually have and I love that feeling.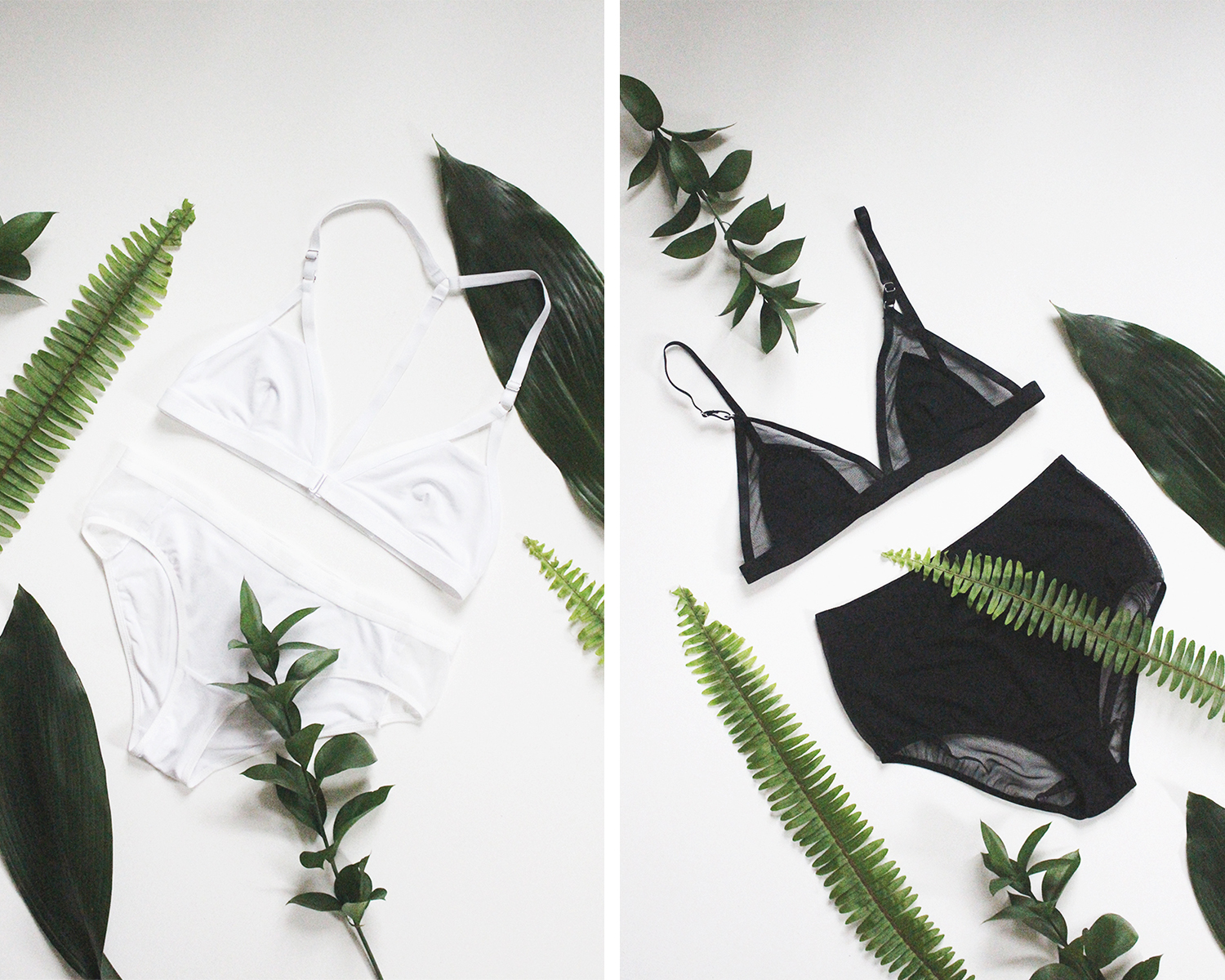 SB – It's clear that both you and the MARY YOUNG brand are heading toward big things! Can you share one of the more lofty goals you've set for your small business? 
MY – I personally believe in dreaming big – hence me launching my brand right out of school. One big goal I have for the next 2 years is to be retailing in the USA, Europe and the UK.
SB – Do you have any style icons or muses that inspire your work?
MY – I don't look to any individual in specific for inspiration but more my target demographic as a whole. Over the past two years I've seen a huge shift into more relaxed, loose fitting garments for women, which I've interpreted into the MARY YOUNG designs. I also look to menswear for inspiration, there's a sense of ease in mens clothes that you often can't find in womenswear.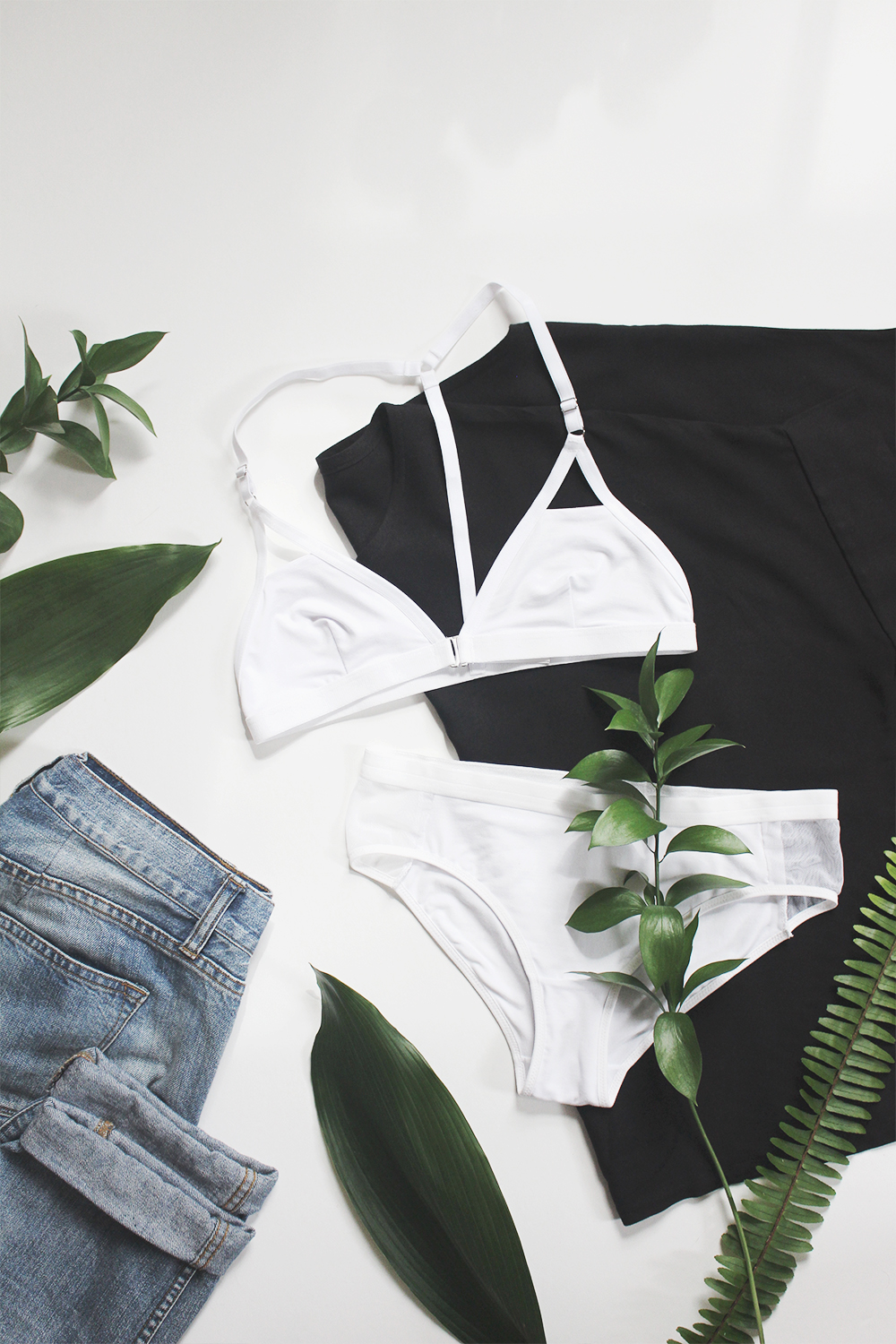 SB – What does an ideal day in the studio look like for you? 
MY – The ideal day often changes but it would always include sunshine. Right now my ideal day is focused around designing, I'm currently working on my Spring/Summer 2017 collection so finding visual inspiration, working with fabrics and sketching. Of course I'd have a coffee near by while listening to music, right now I'm really into Skepta so he would most likely be on in the background. When my ideal day doesn't focus on designing it would gravitate towards planning new marketing goals, different ways to connect with my community and new content concepts.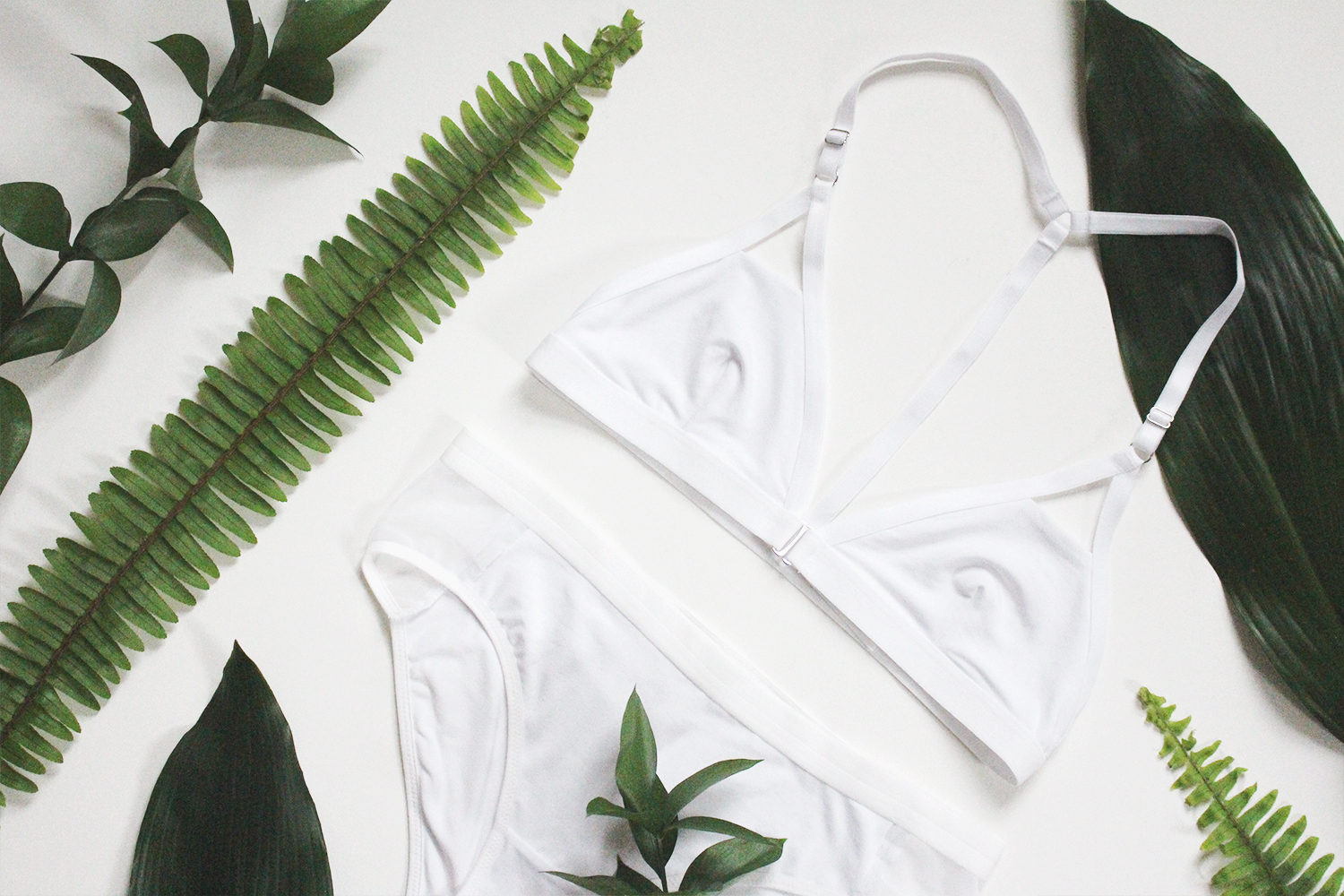 I hope you enjoyed this instalment of Behind the Design! Be sure to check out the full MARY YOUNG collection for so many beautiful underwear options and a range of contemporary loungewear basics too. There's a fabulous Muse Series on the MARY YOUNG blog showcasing real women with a wide range of cup sizes all wearing different styles from the collection. So inspiring and definitely worth a look!
---
Look 1 – T-Strap Bra + Mesh Panel Bikini Mary Young | Black Box Top Only Child | Boyfriend Denim (old) J.Crew – Similar pairs here + here |  Black Sandals Birkenstock | Sunnies Madewell | Necklace Claire Green | Split Ring Claus Jewelry
Look 2 – Contrast Bra + Lux High Waist Brief Mary Young | Chambray Shirt (old) Everlane (similar) | Clyde Pants Elizabeth Suzann | Flats (old) Madewell (similar) | Glasses Warby Parker | Necklace Etsy
---
This post is in partnership with Mary Young. As always, all opinions are my own. Thanks for supporting the brands that support Style Bee!