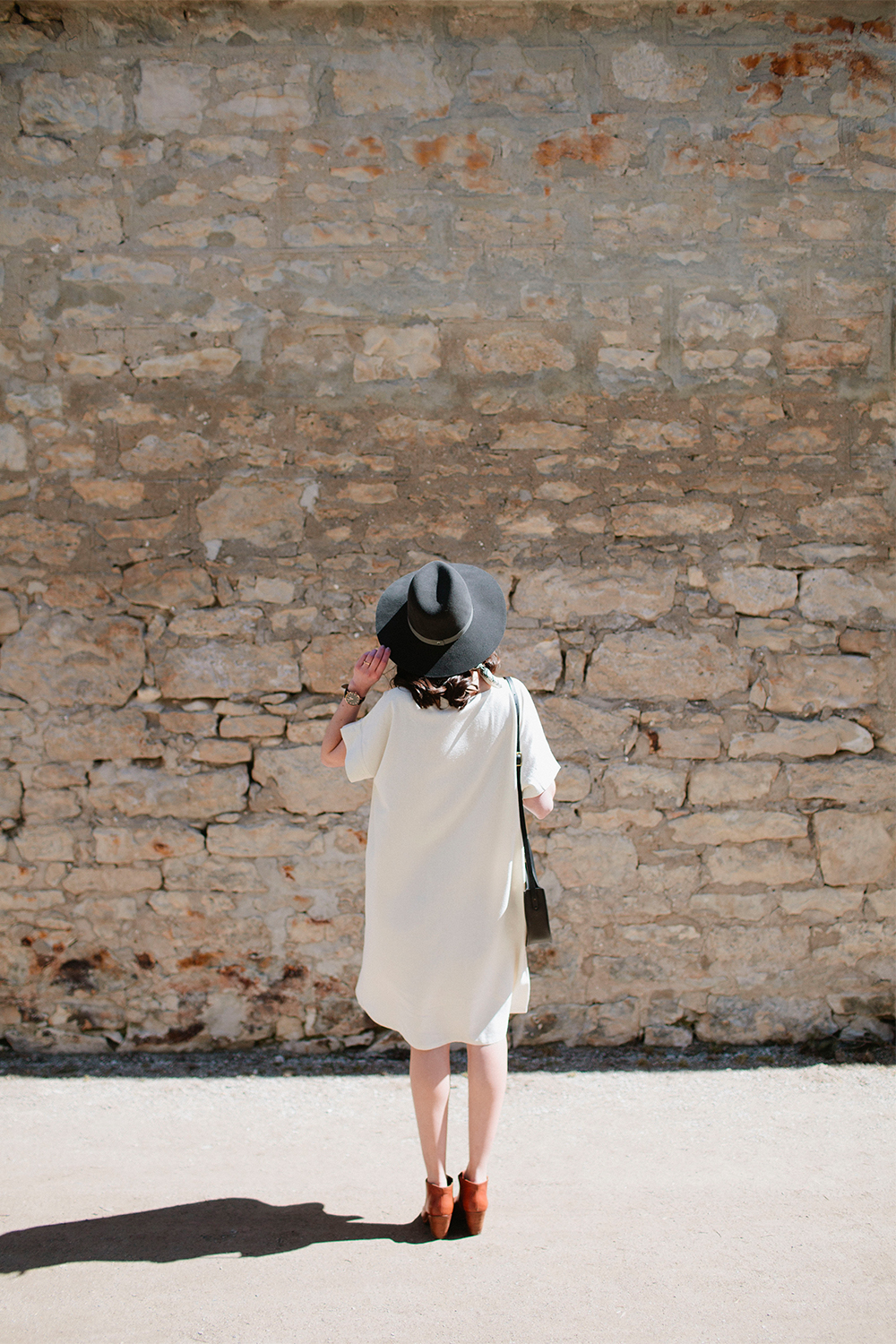 FriYAY has arrived and I'm just about as happy as ever to welcome it's arrival. It's been a long week of meetings, shoots, prepping, planning and emails, oh the emails! Maybe it's just me but I have a hard time simply firing off email replies. I like to write thoughtful responses that sufficiently answer questions and confirm details and just generally don't waste anyone's time. But they aren't always a breeze to pull off. So, if you're waiting for a reply from me, it's coming and I'll do my best to make it worth the wait!
Now let's talk a bit about this Little White Dress. I've finally come to the realization that loose fitting dresses are 100% my jam. I don't care if they don't hug all the right places or instantly take 10 lbs off. How about zero hugging and room for food babies? Awesome, thanks!  I'd much rather a classic tunic cut, made in a beautiful fabric, like raw silk or linen, that drapes elegantly and hits at a flattering spot on both my arms and legs. If I can walk my dog, ride my bike, wear it with cute boots or fun heals, under a jacket or on it's own, then, and only then are we onto something. Oh and it best NOT be see-through. Lucky for me, the Georgia Dress checks all those boxes and more! I'm loving it worn just like this with a little western vibe, under a denim jacket with sneakers or with sleek flats and a trench for meetings or dinners out. In fact, I might just wear it out tonight!
Now, you'll have to forgive the abrupt conclusion of today's post but my brain is a bit fried so I best push off. Wishing you all a restful weekend and if you're so inclined, feel free to pop by for Looks #5 + #6 which I'll be sharing in a couple of super rare weekend posts.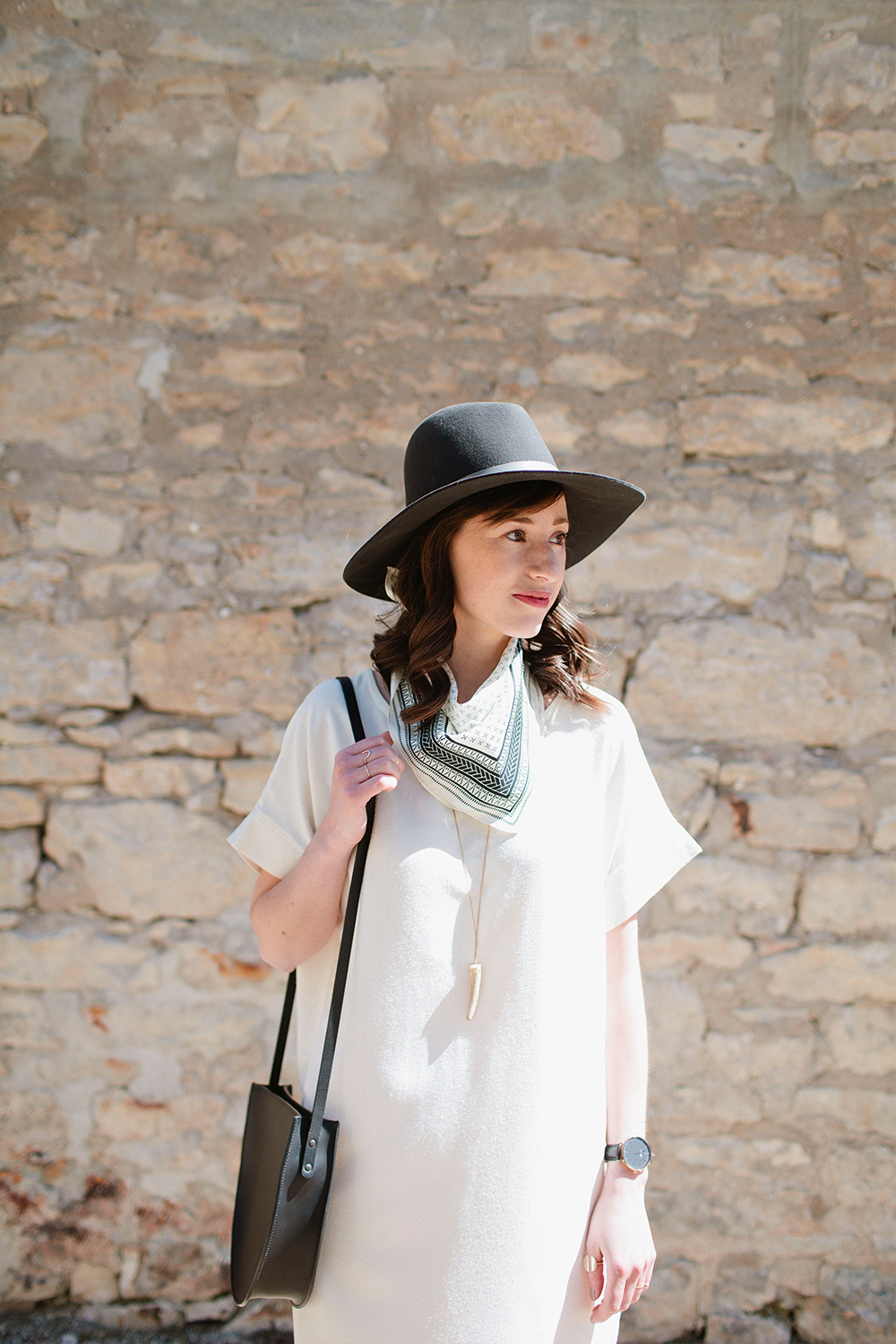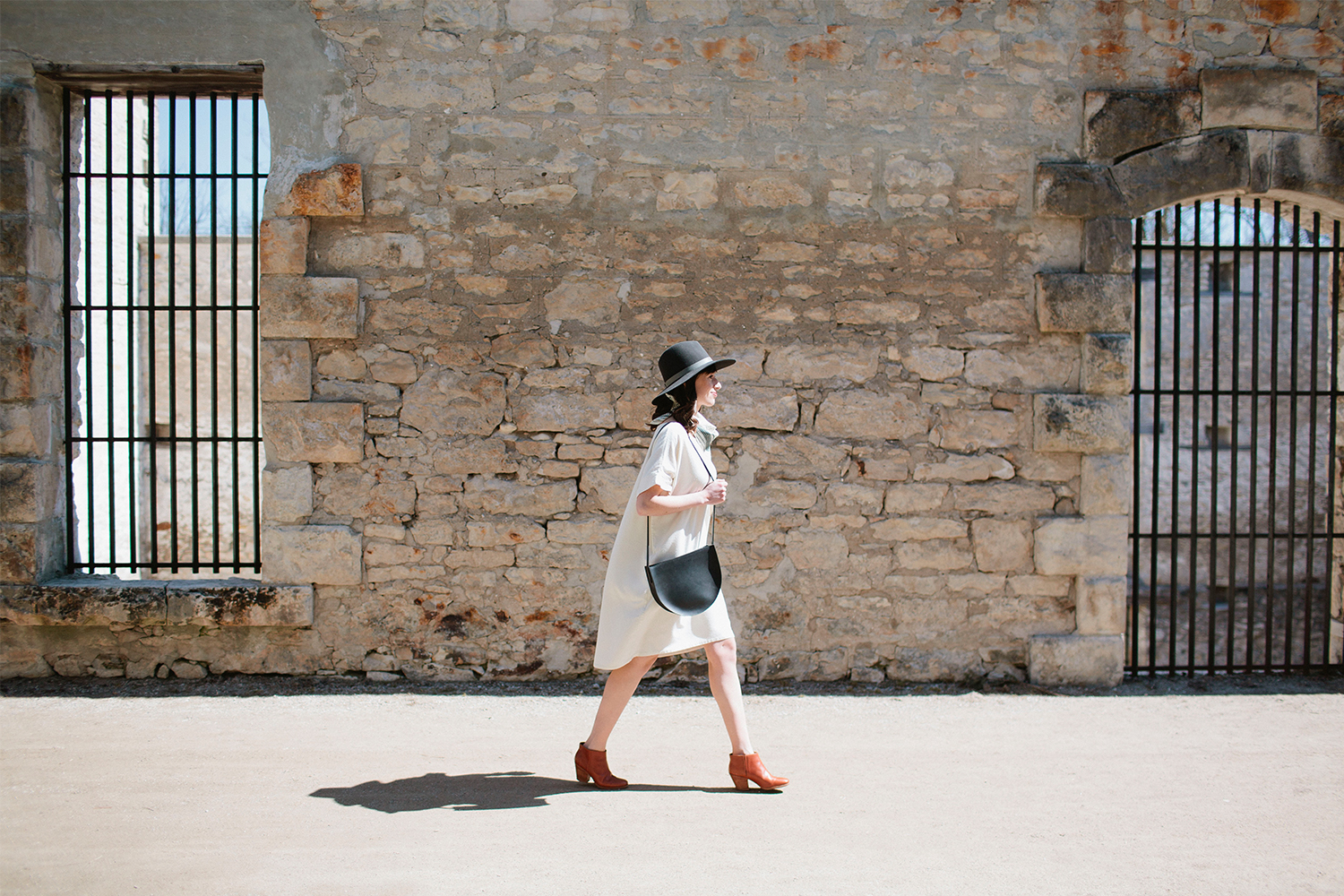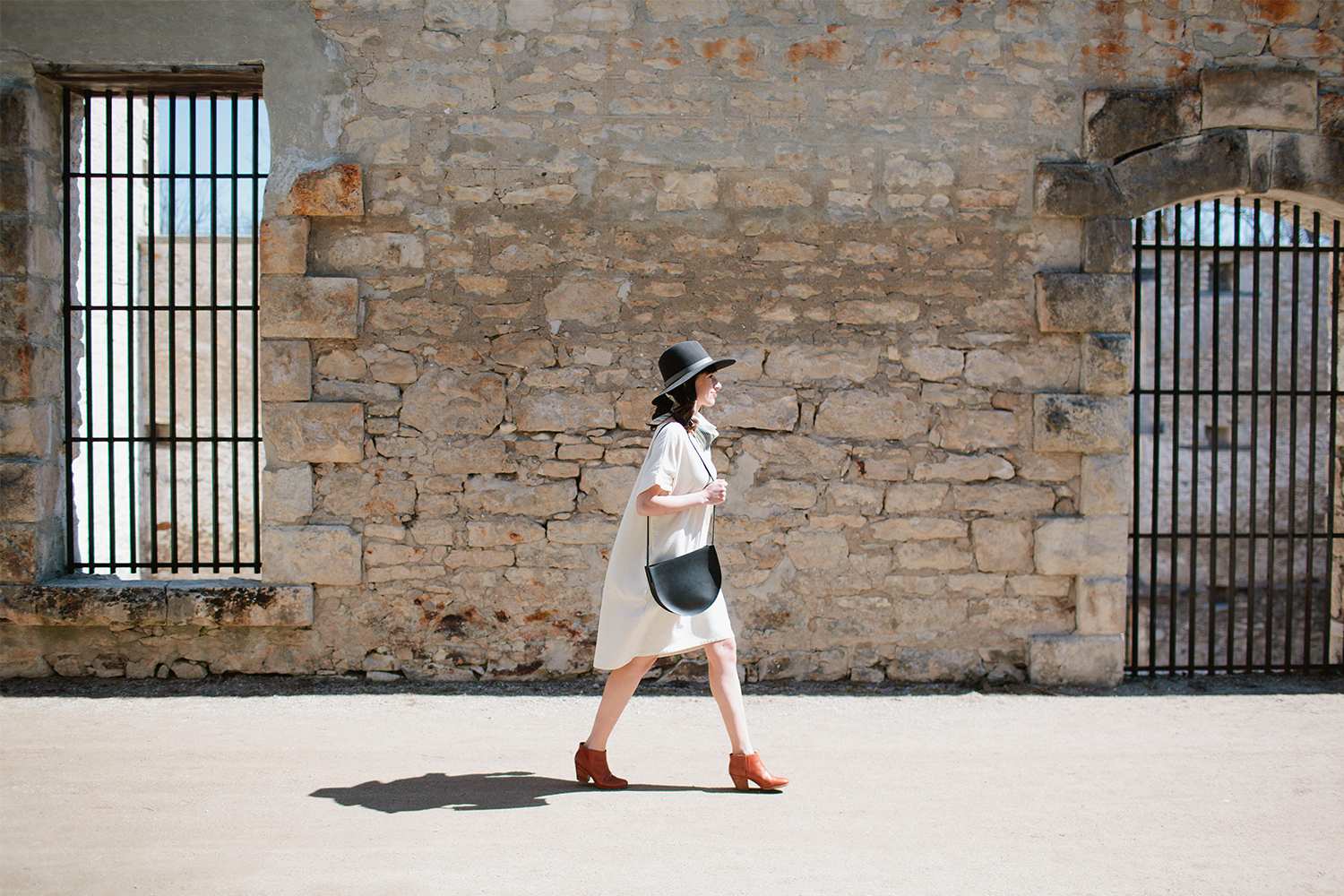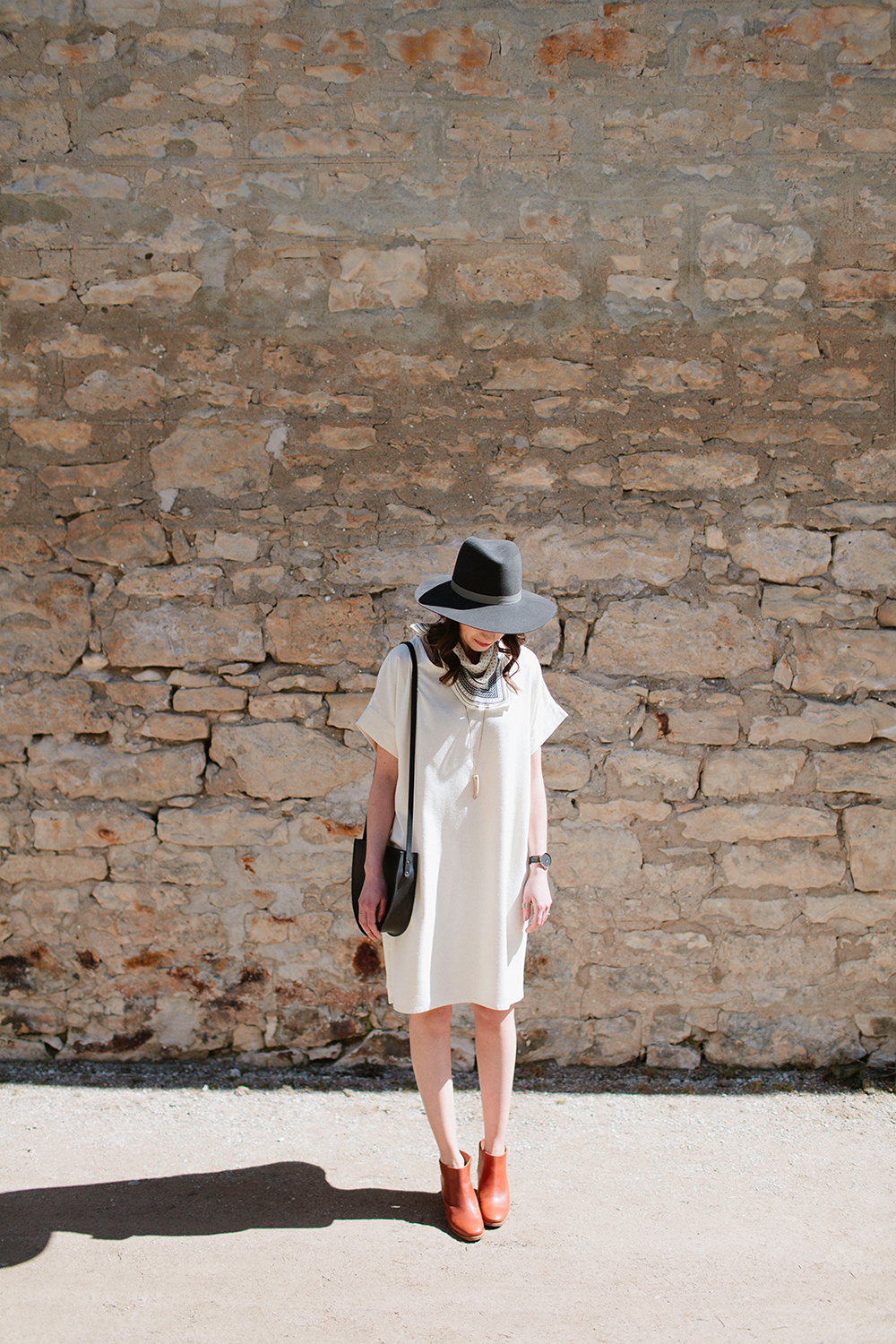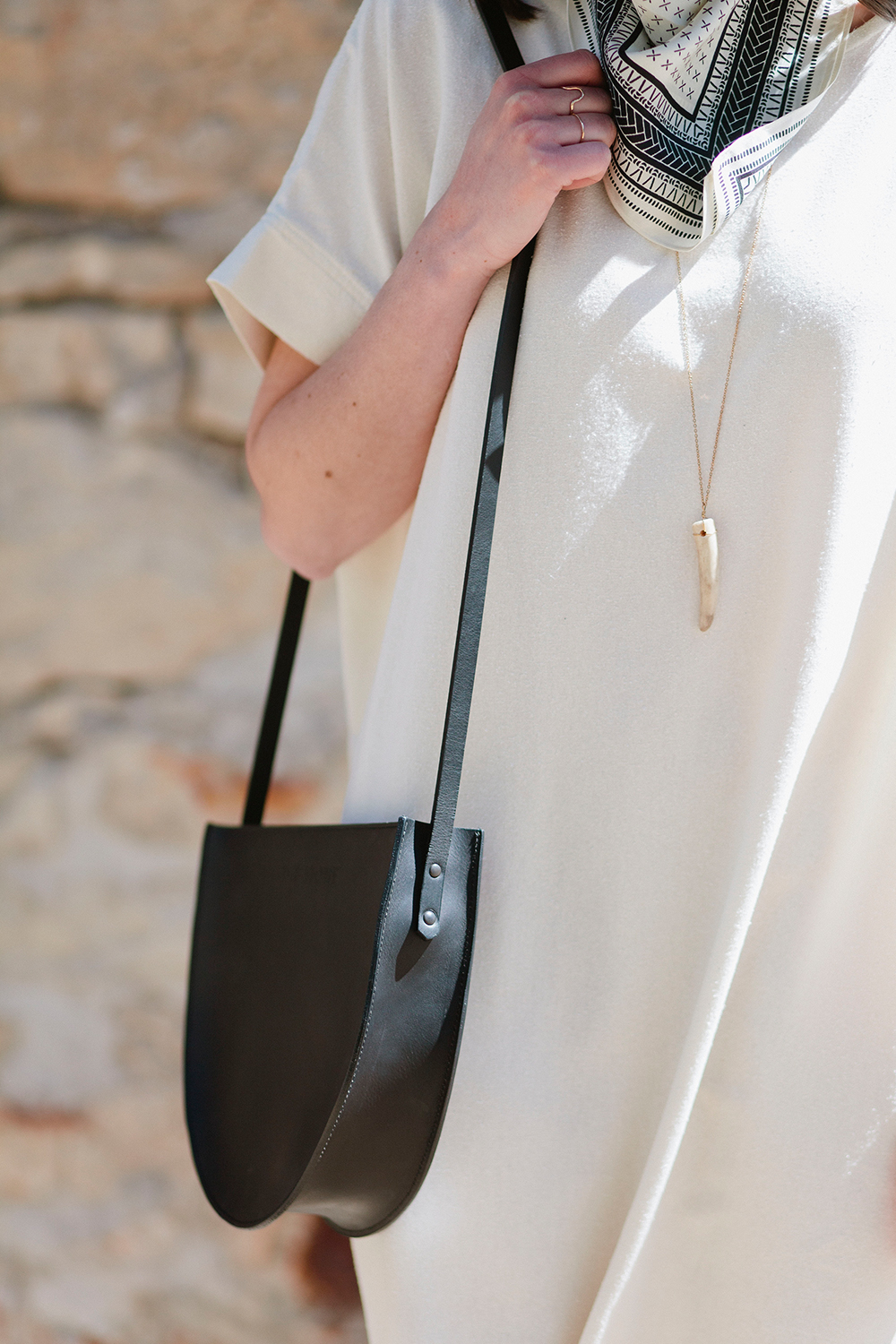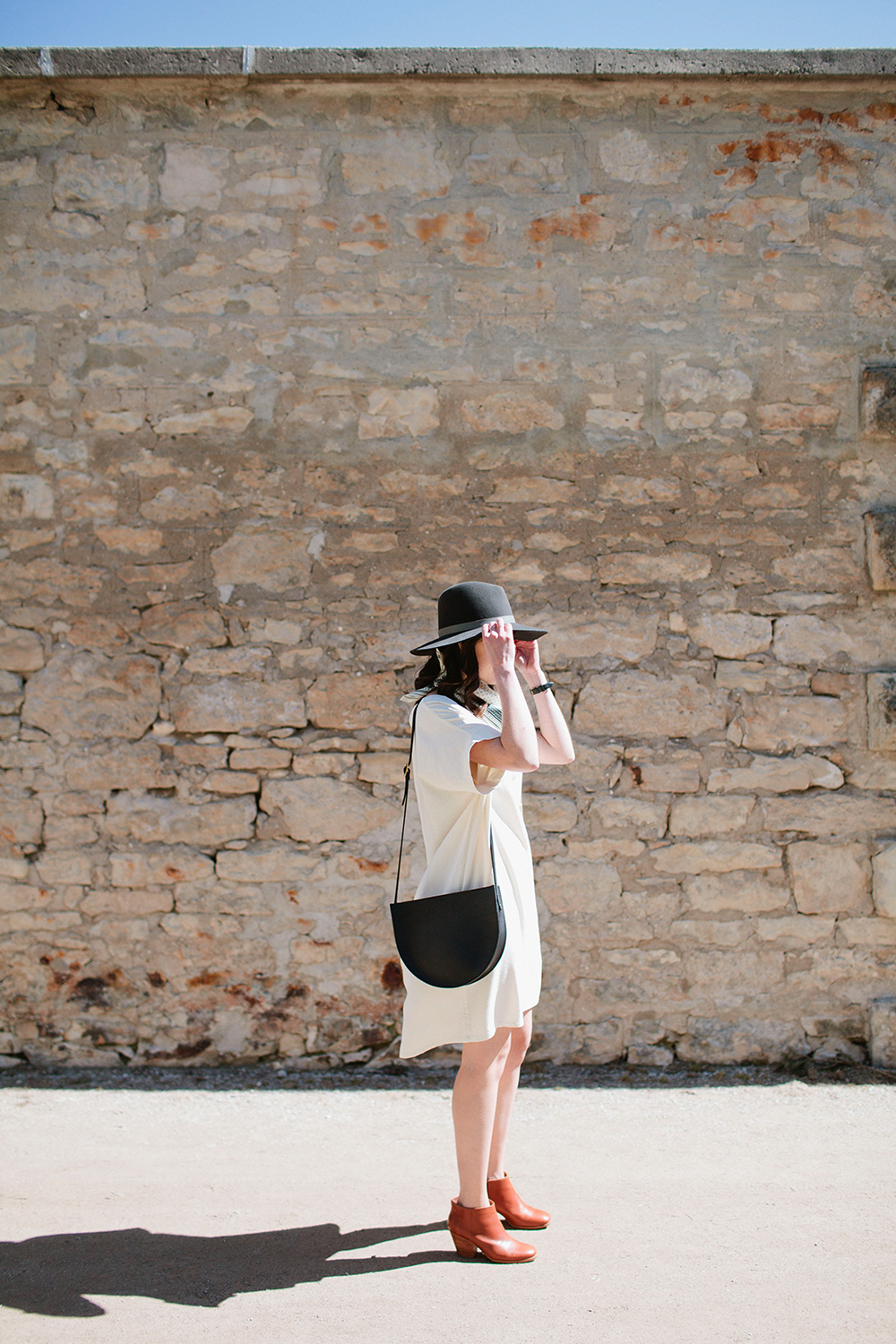 ---
Georgia Dress in Raw Silk c/o Elizabeth Suzann | Eloise Bag The Stowe | Malachite Hat by Janessa Leone | Scarf n/a A Peace Treaty (large version) | Watch c/o Cluse | Mars Boot Rachel Comey  | Split Ring c/o Claus
---

---
Photography by Jacklyn Barber.