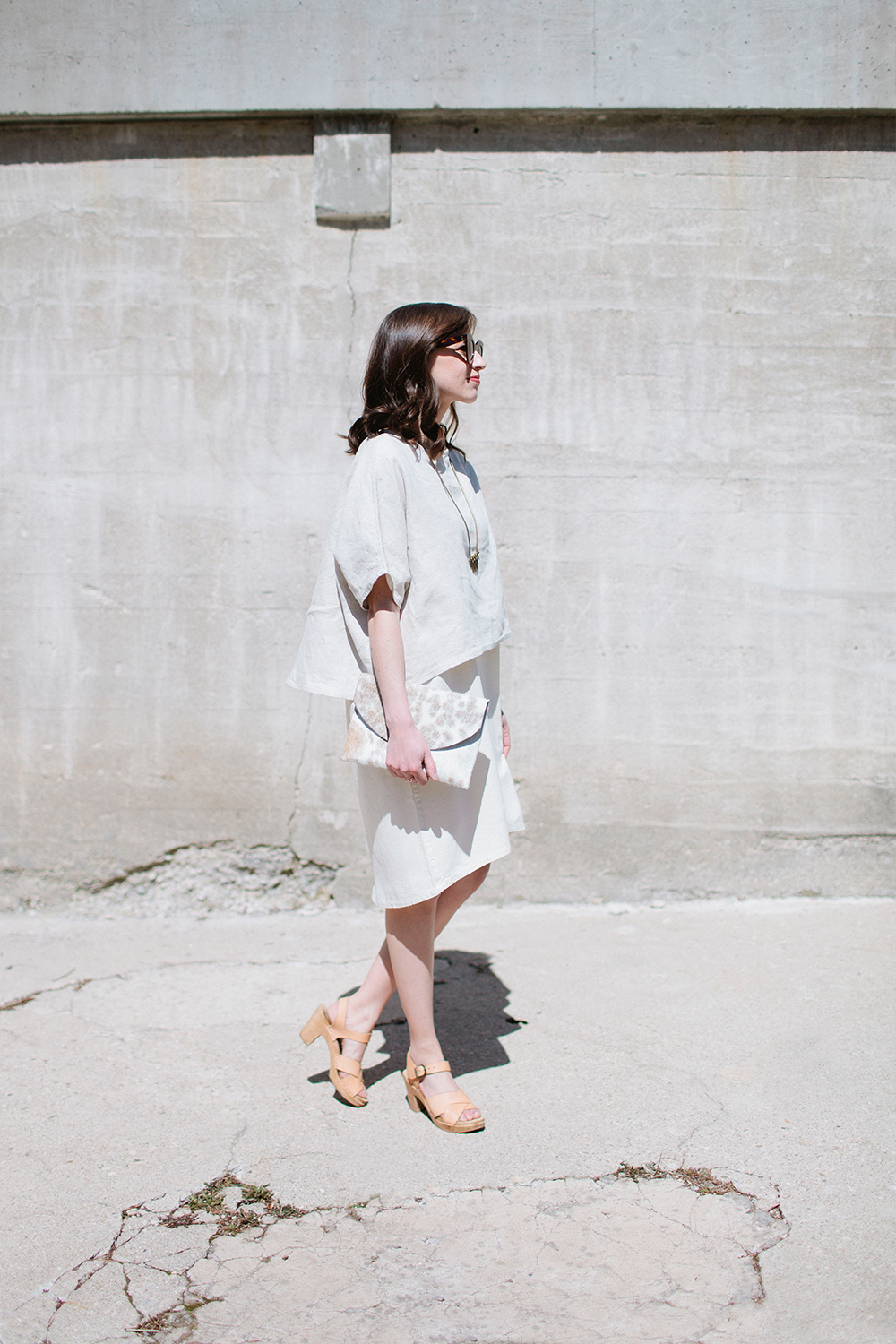 I love a good monochrome look. It's one of the easiest ways to look instantly put together and it really doesn't take too much thought to make it work. You know how much I love my soft whites and neutrals so this look came together right away when I was planning outfits for this series. I especially love mixing materials and textures in a monochrome outfit to help keep things interesting and this one is full of them. We've got some flax linen on top, some spotted calf hair on the side, a creamy raw silk base, natural leather and a touch wood to finish things off. A few darker accents through a brass necklace, black watch and tortoise sunnies ground the look and keep it from being too precious. Not to mention that this is just about the comfiest 'dressy' outfit I've ever worn!
It's funny how our personal style evolves isn't it?  Even just a couple years ago I would have never dared to attempt a look like this but now I feel completely at ease in it. I think I've finally landed on my personal style this year and it feels so empowering to know what I like and feel good wearing. It's even more empowering to not feel self-conscious about what others think of it, which is something I used to agonize over. I think this irreverence is partly thanks to my age (I'm turning 29 on Monday) and to getting to know myself better, which sounds narcissistic and self-indulgent but it's true! Of course, I still have my insecurities and moments of self-doubt but less and less are they related to my style or appearance and I have this Closet Mission to thank for that!
So tell me, what's something you feel great wearing now that you wouldn't have even considered when you were younger? I love learning more about these things!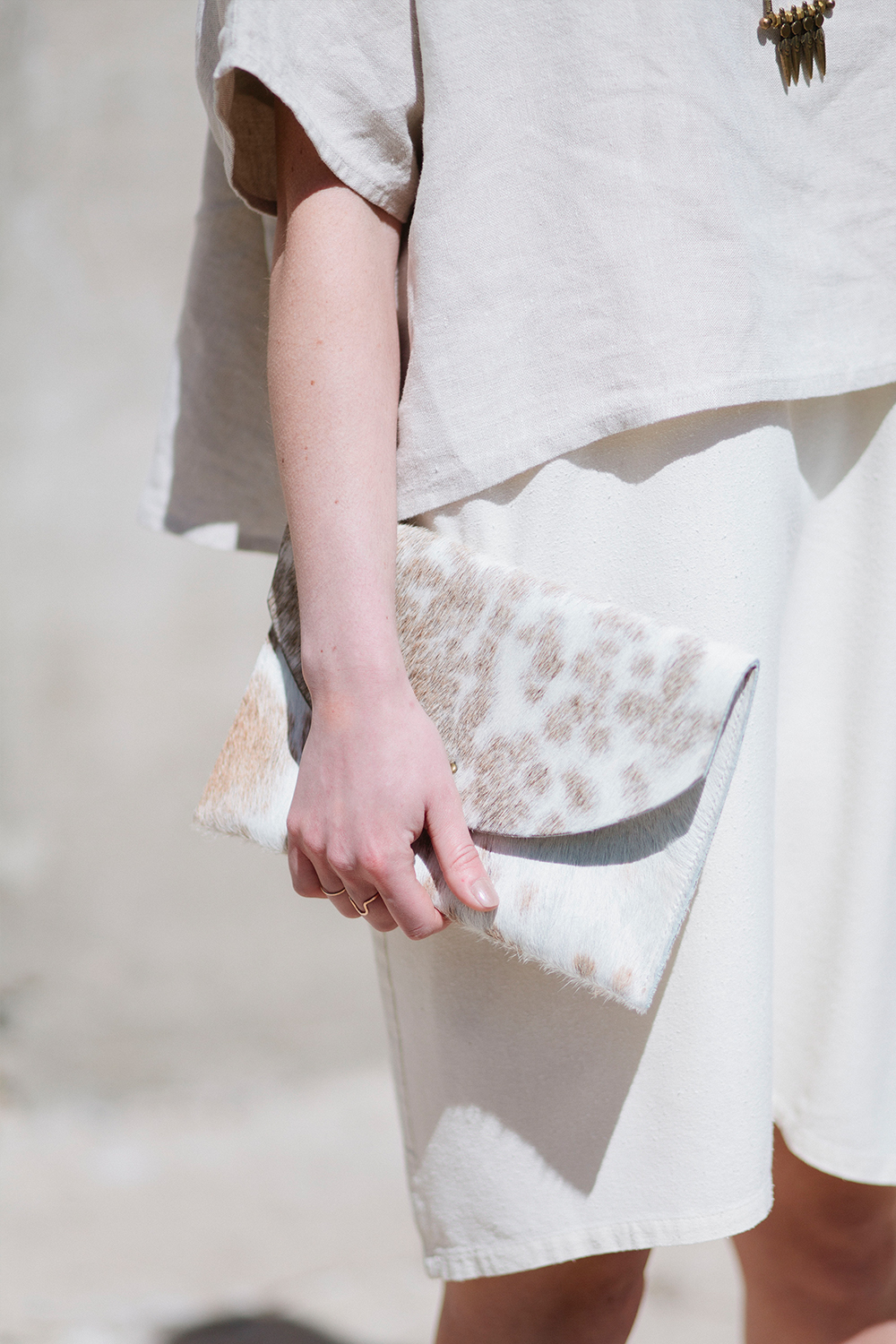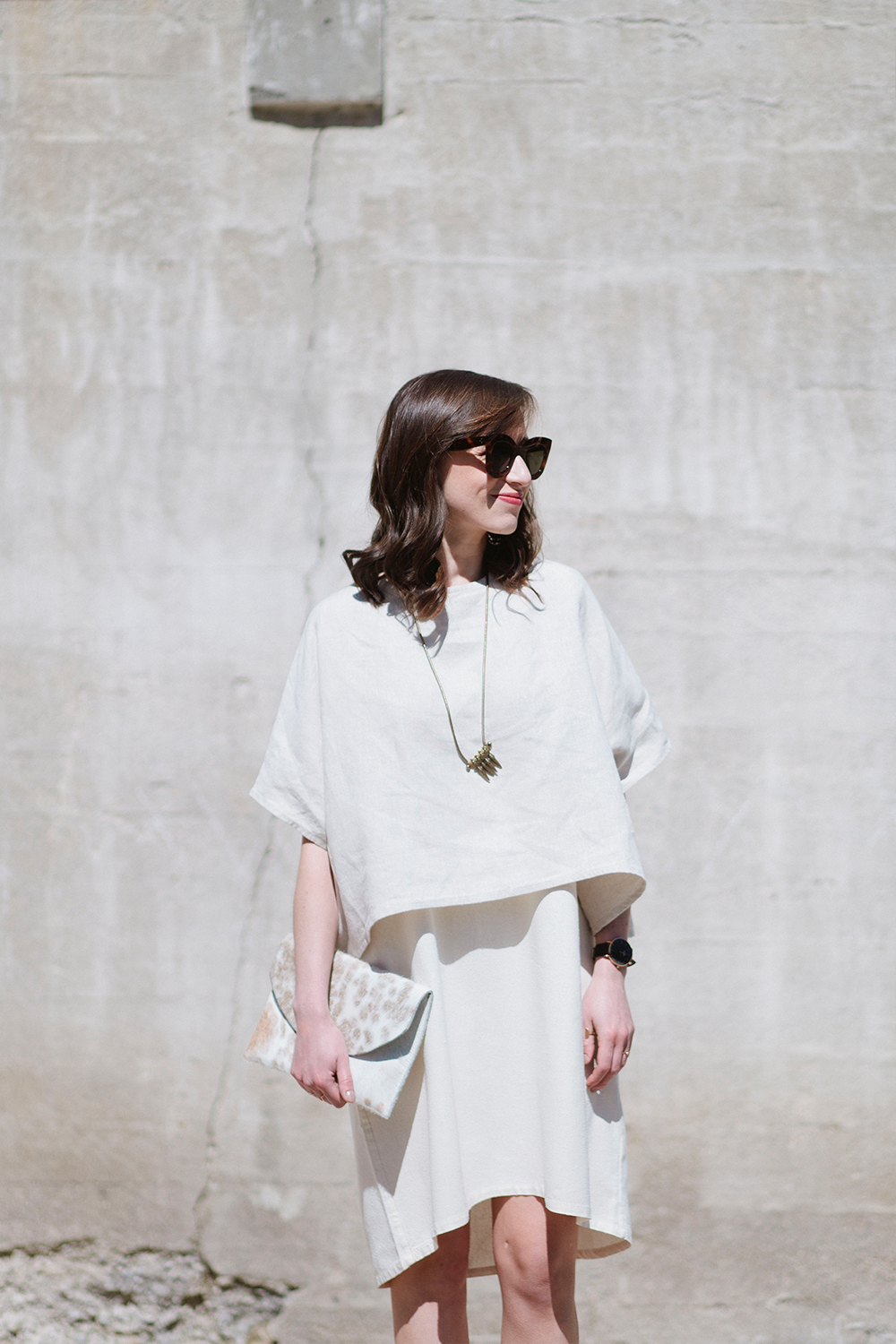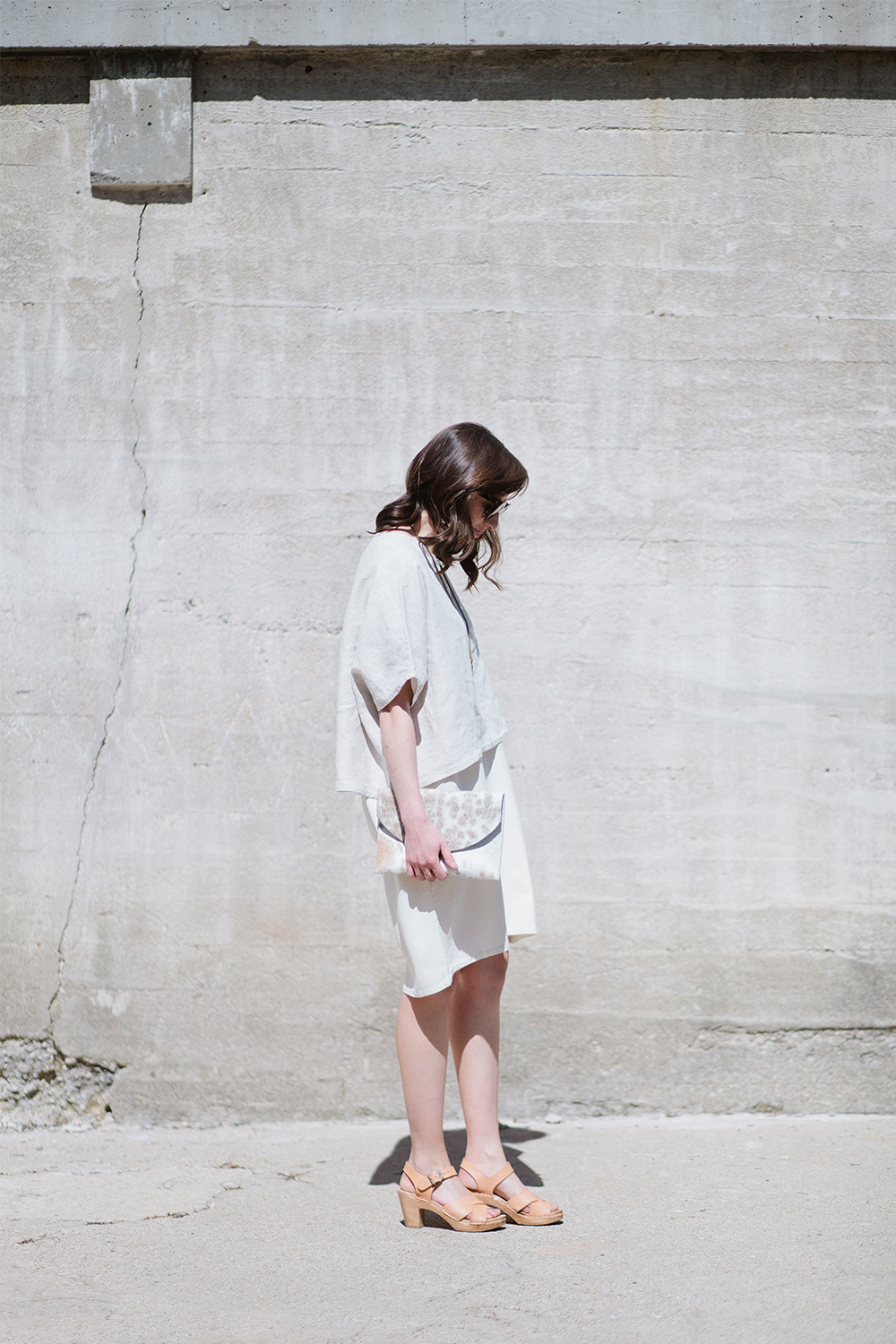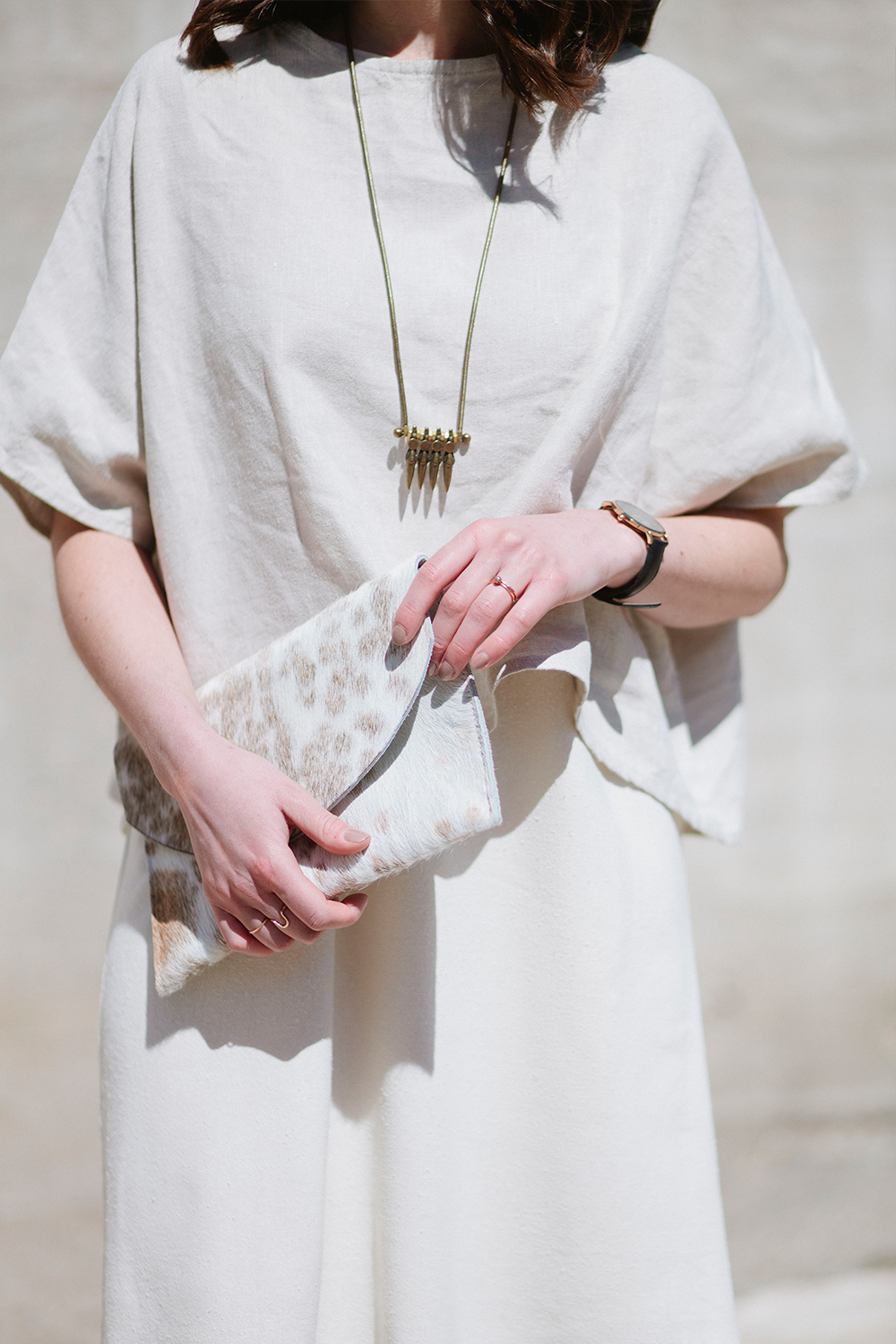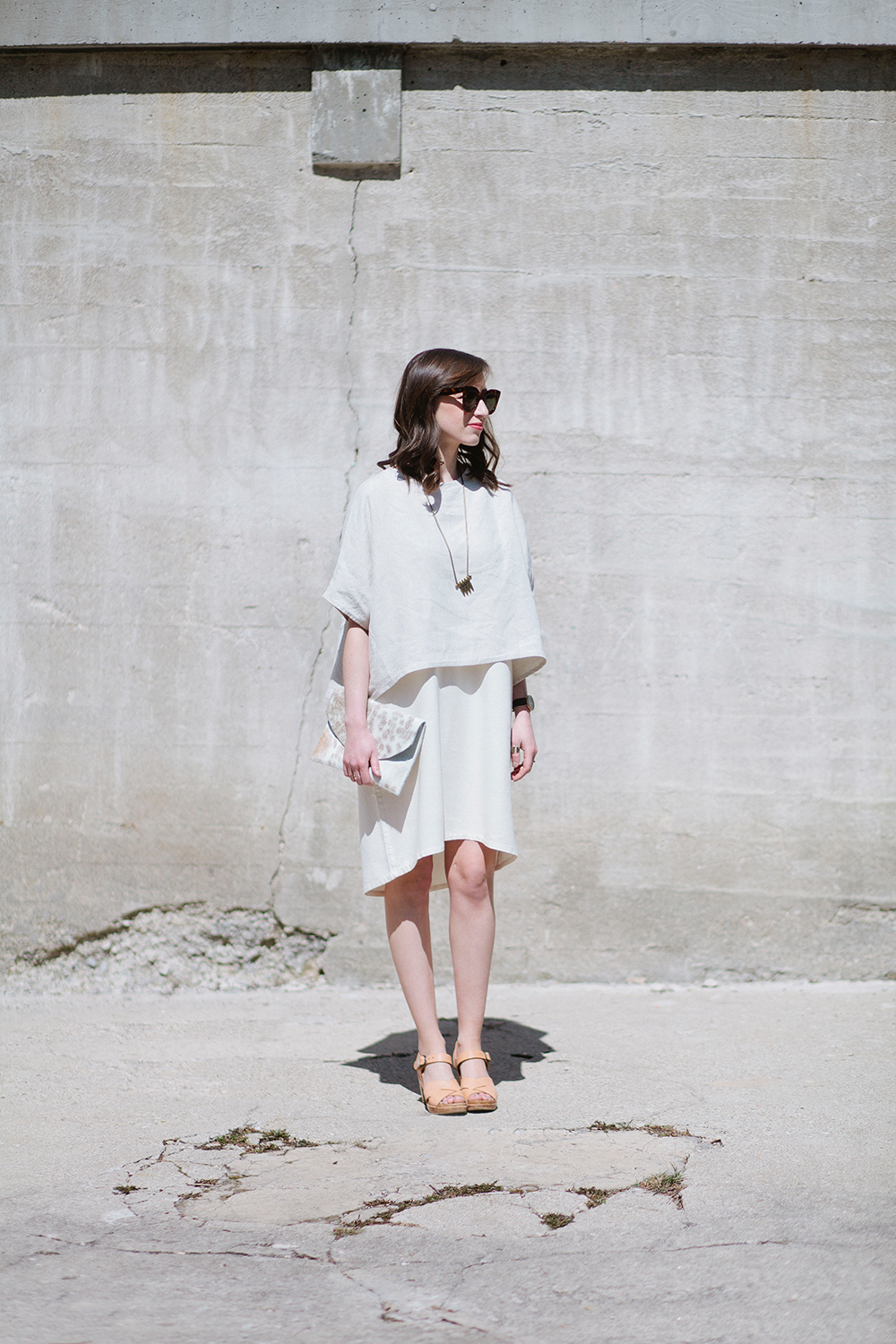 Linn Tee c/o Elizabeth Suzann | Georgia Dress in Raw Silk c/o Elizabeth Suzann | Sunglasses Celine c/o Smart Buy Glasses | Watch c/o Cluse | Split Ring c/o Claus | Clogs custom No.6 (very similar) | Envelope Clutch c/o Primecut | Necklace c/o BIKO (similar) | Stacked Rings c/o Everli
---

---
Photography by Jacklyn Barber.