Next up this week during my ode to Canadian designers I'm sharing this ridiculously easy Fall look. The linchpin of the outfit being what I can only describe as one of the most glorious dresses I've ever slipped into. The 19th Avenue Dress is a new gem from my latest minimalist obsession LLOYD. The collection is designed and made in Vancouver by Mira Campbell and Kathy Hamagami and I immediately fell for their sophisticated take on easy silhouettes in earthy tones and natural fibres. I'd been looking for a Canadian line like this for so long and was thrilled to finally find one! I will share more on my struggle to find responsible Canadian designers I truly love in a day or two. But for now it's all about this dress!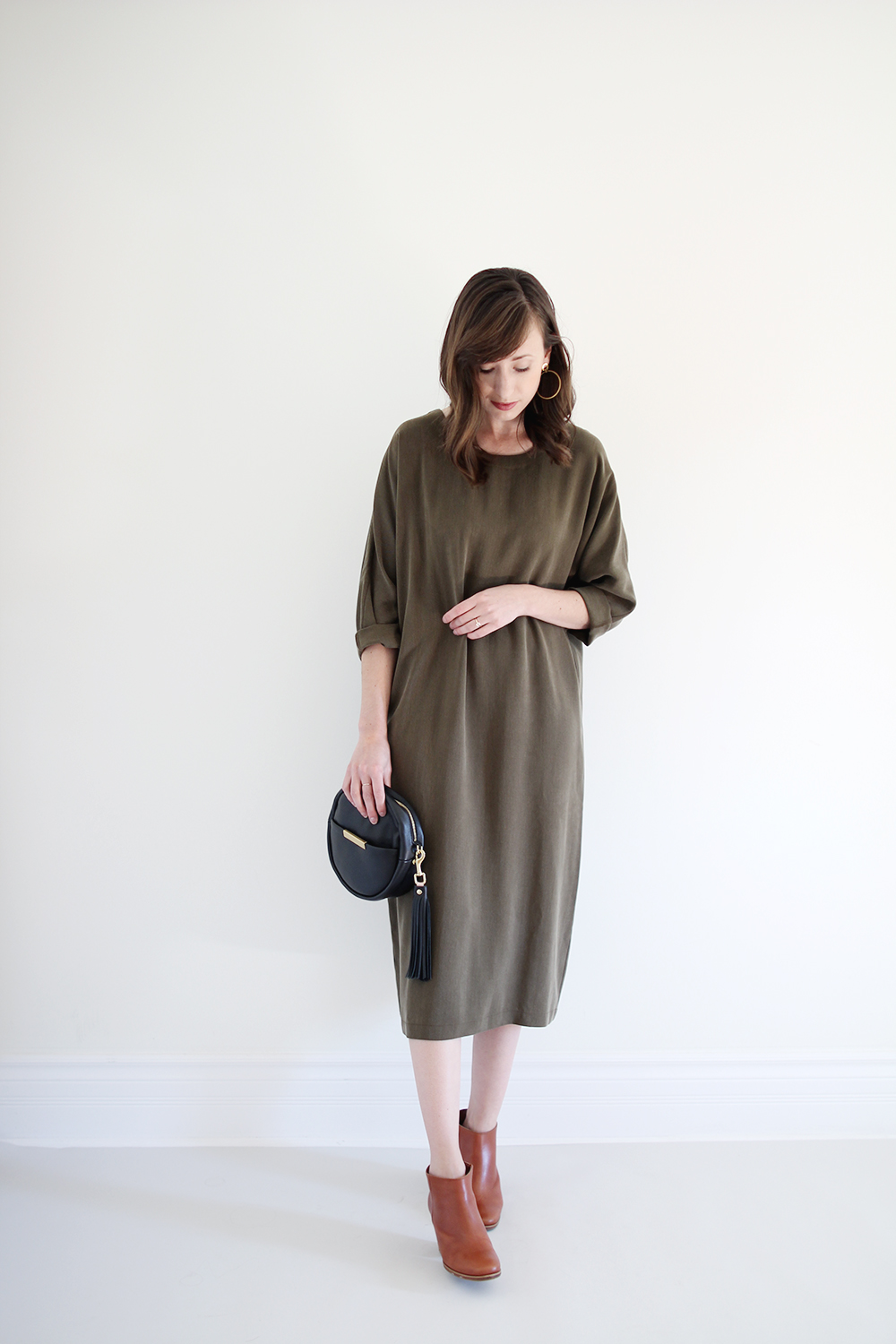 ---
I kept the look super simple with just a pair of ankle boots, a circular clutch and some large-and-in-charge earrings to round it out, literally. Now, there's a few reasons why I'm totally smitten with the 19th Avenue Dress, which are:
FABRIC | It's made from a gorgeous heavyweight Tencel® unlike any I've tried before. Imagine the most beautiful dense silk, now times that by two, and pretend it's wrinkle resistant (like really resistant), machine washable and made sustainably from trees. Then you'll be somewhere close to this magical textile. It has the most beautiful, buttery drape and an almost suede like sheen that makes it fluid and slinky without every being clingy. You guys it's just so good.
SHAPE | Give me a dolman sleeve pretty much any day of the week. Sure, it's not ideal for under sweaters but I have an older cocoon coat that works great and that duster I'm obsessed with was made for them! I like the cuffs rolled a bit to keep it casual and appreciate the open but not gaping neckline. A mid-calf length can be dicey but the thick 1″ hem and ample back slit help keep it from feeling/looking dowdy. Oh and a center back seam is the perfect extra detail it needed.
COLOUR | Olive, sage, moss, fern, thyme…you name the muted green and I'm into it. This is considered olive and it's about the most neutral a green can get. I love it with white, black, navy, merlot, whiskey and all the good rich Fall tones right now.
POTENTIAL | I love that this dress is great as is, completely on it's own, but would also pair well with a thick knot belt. The silky fabric makes it's great for wearing over tights too. I'd even toss it over a turtleneck with a pair of skinny jeans and some chunky heeled boots for a cozy fall look. I dare say this number might just have to join me in my Fall 10 x 10 challenge (starting next week!). I adore my Georgia Midi, but somehow this dress fills a totally different role in my closet and I can't wait to wear it again asap!
Anyway, if oversize dresses are not your thing that's cool, but if they are, I highly recommend the 19th Avenue Dress. It comes in a light Sage and a Denim Blue as well, which are both gorgeous. Alas, it's safe to say this will certainly not be the last piece from LLOYD I add to my closet and we're already planning a more in-depth collab later this Fall, so stay tuned!
---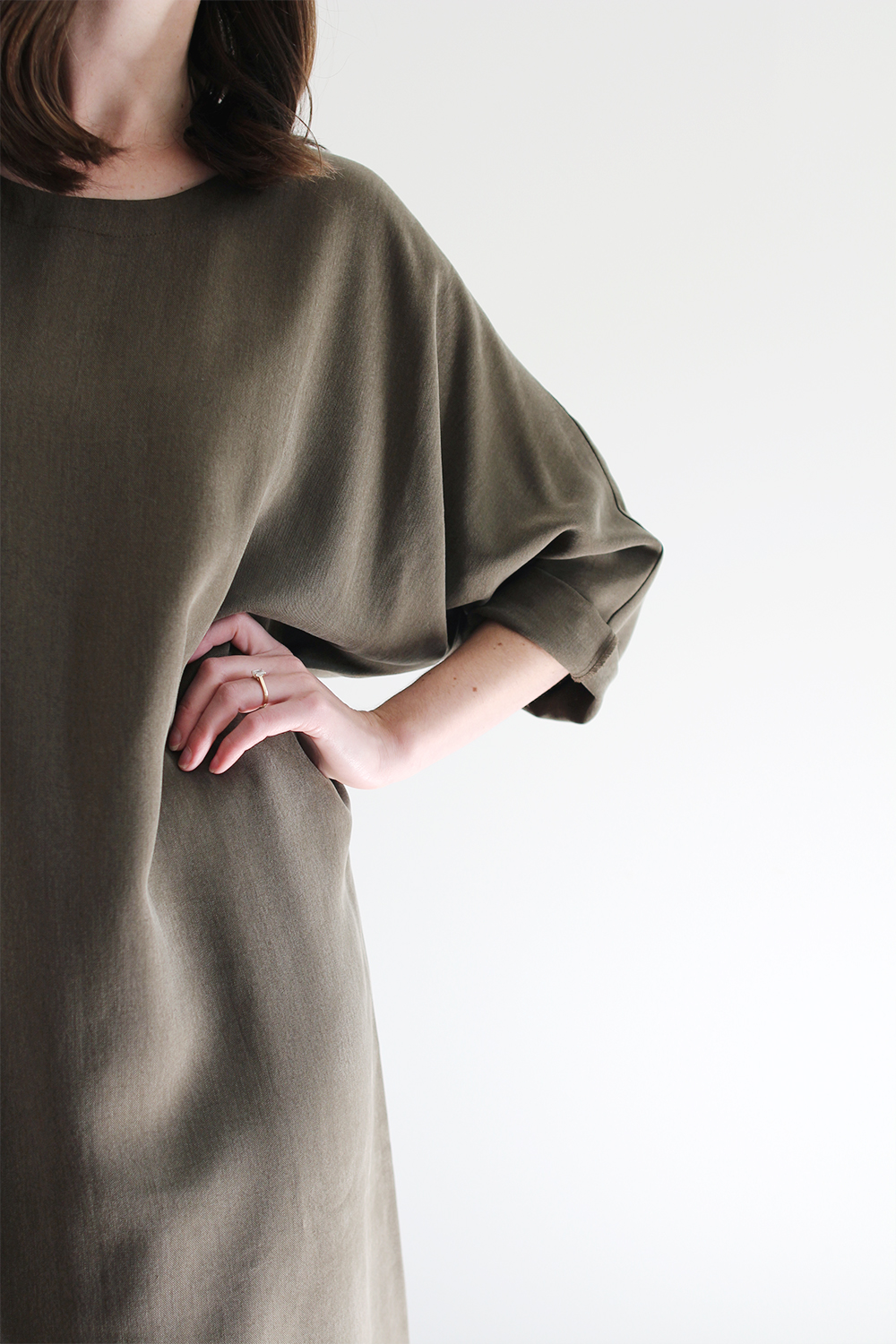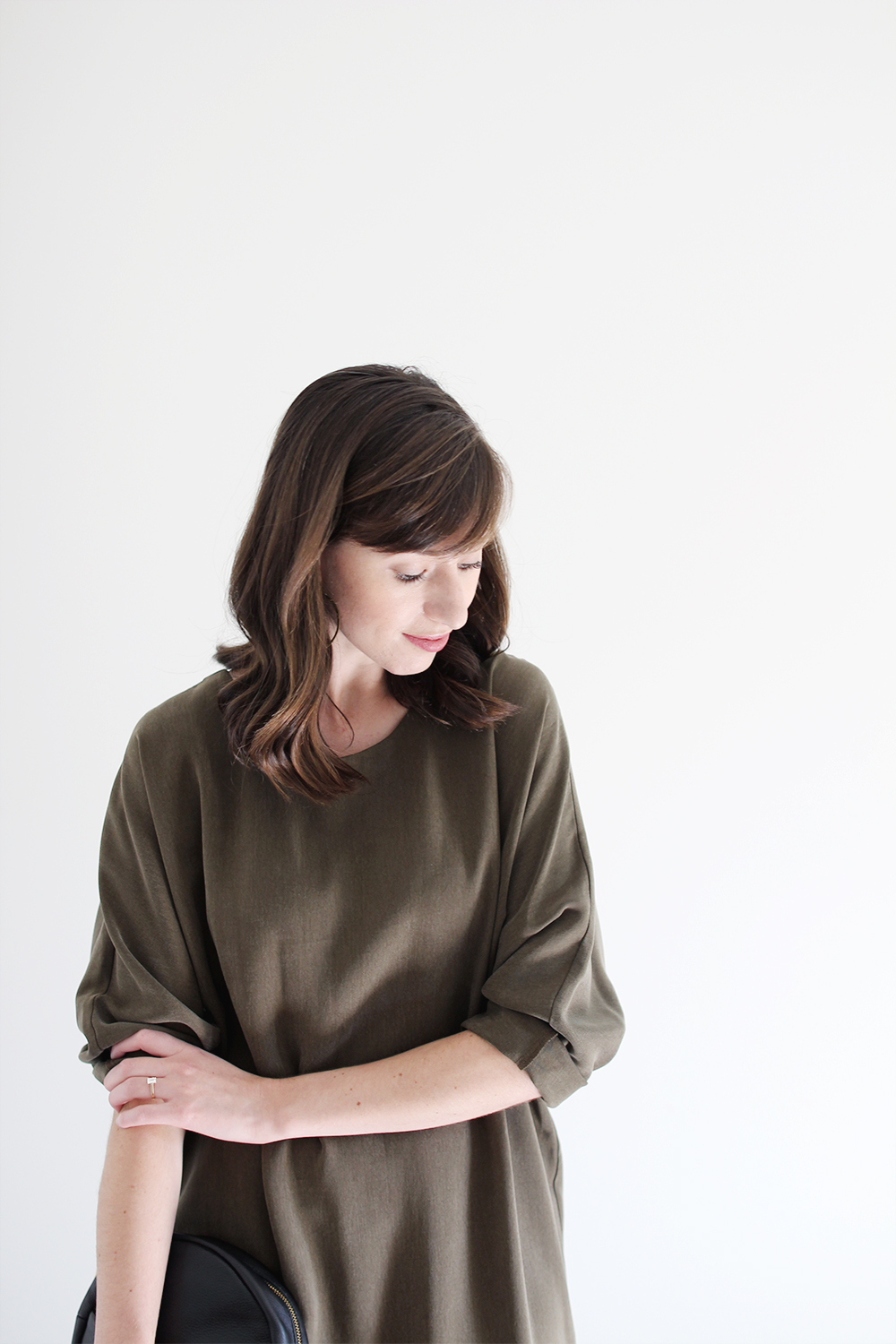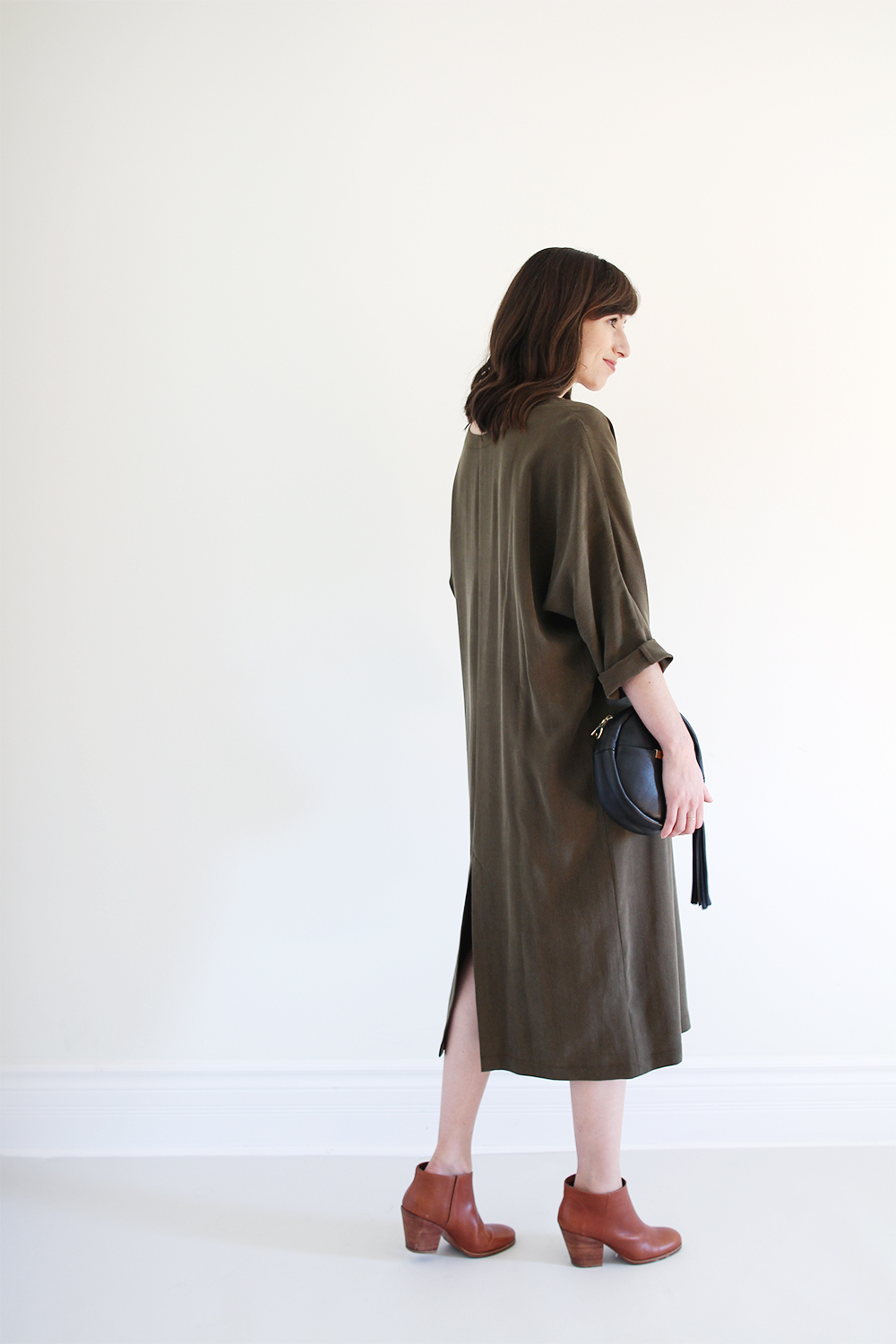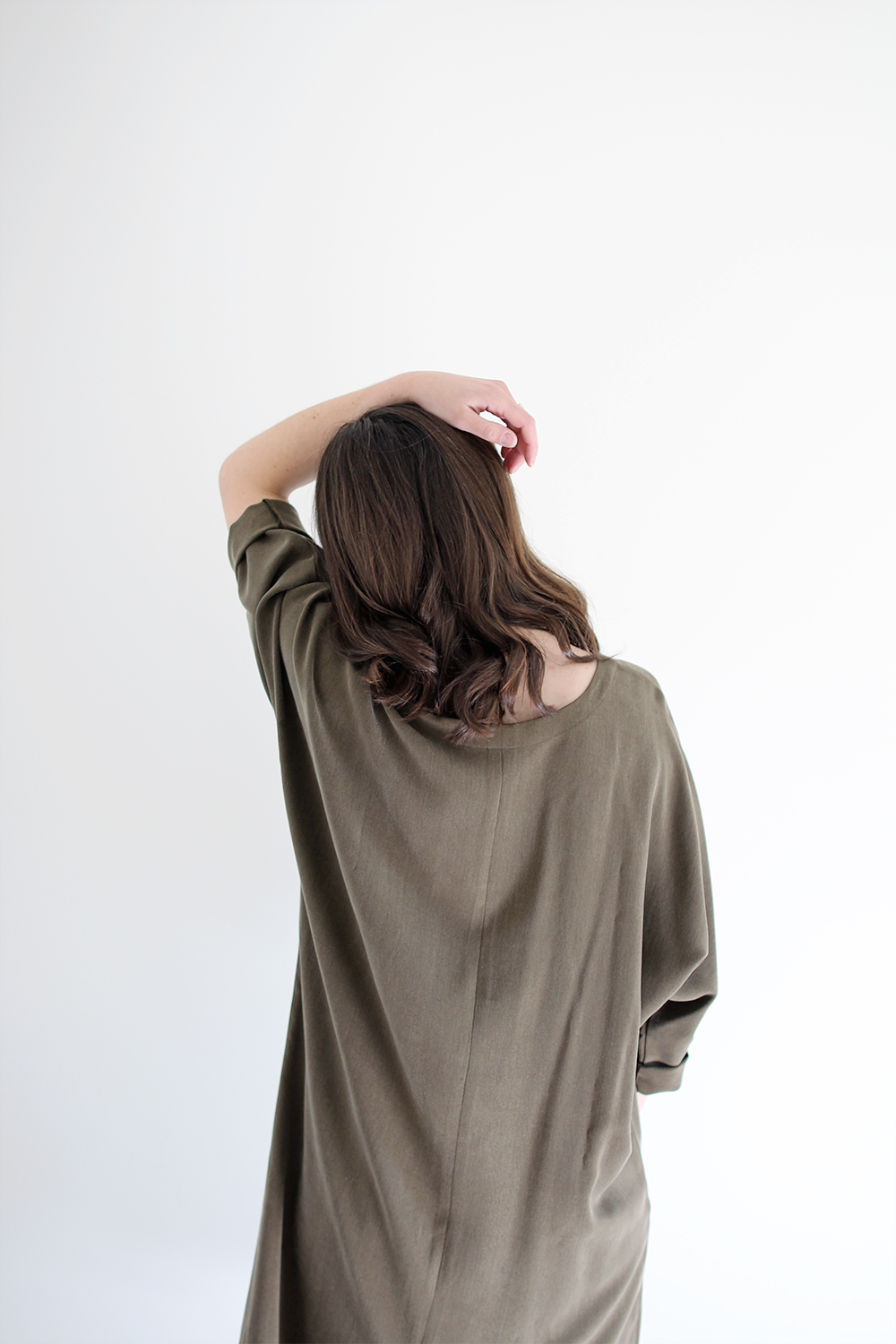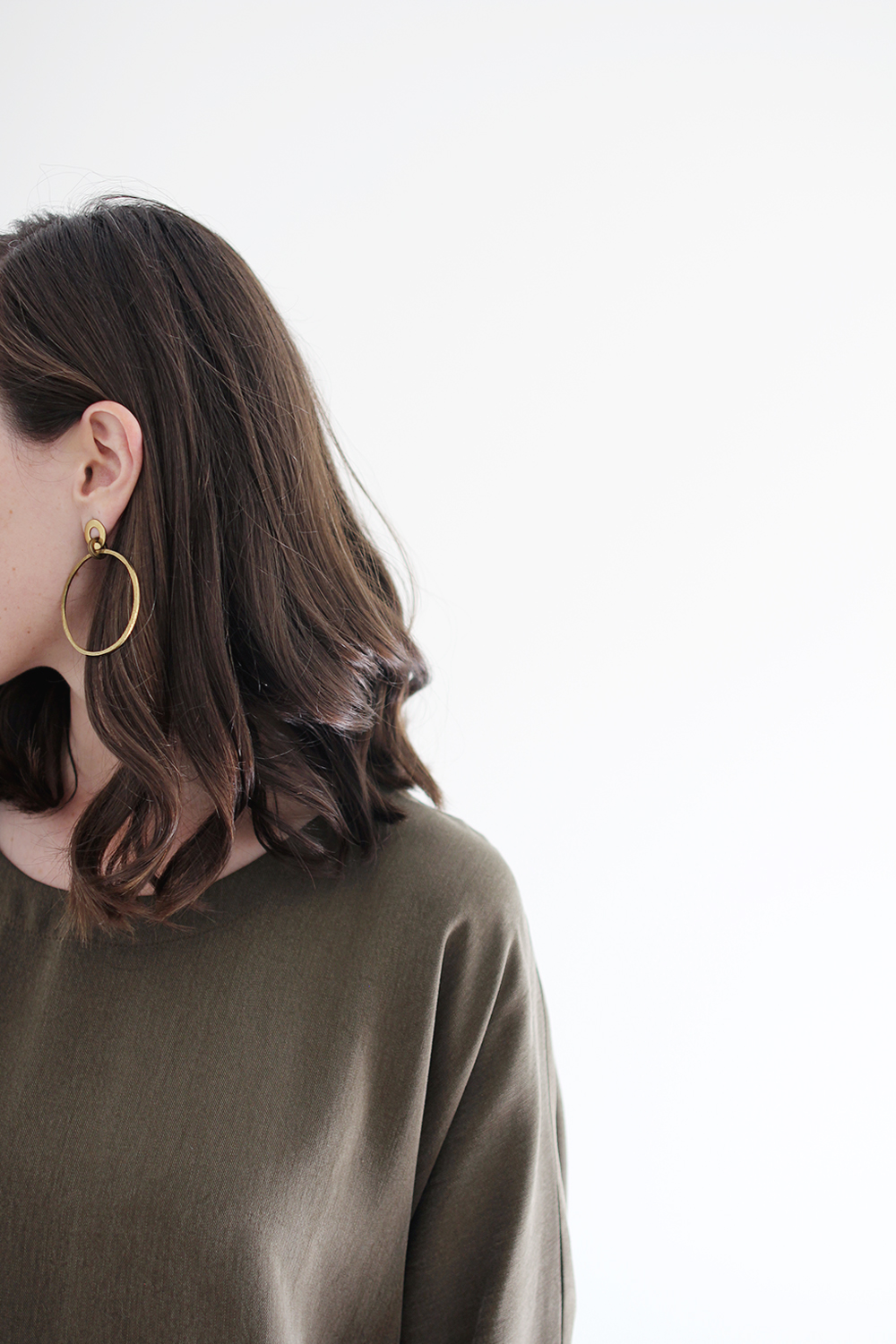 ---
Before I go I should also note that these are the largest earrings I've ever worn and I am obsessed! I usually don't like big earrings because they're too heavy and after having pierced ears since I was 7 I have to be careful. But these are suuuuper lightweight and just dangly (that's a real word apparently) enough that I feel them move but they're not fussy or annoying. These are the Nika Earring by Michelle Ross and if you're into the big earring trend (it's a major one for FW16 that I'm down with) definitely check them out. I allllmost opted for the Kiya earring instead because those vintage resin flowers are incredible!
Ok, now I'll let you get on with your day! 
---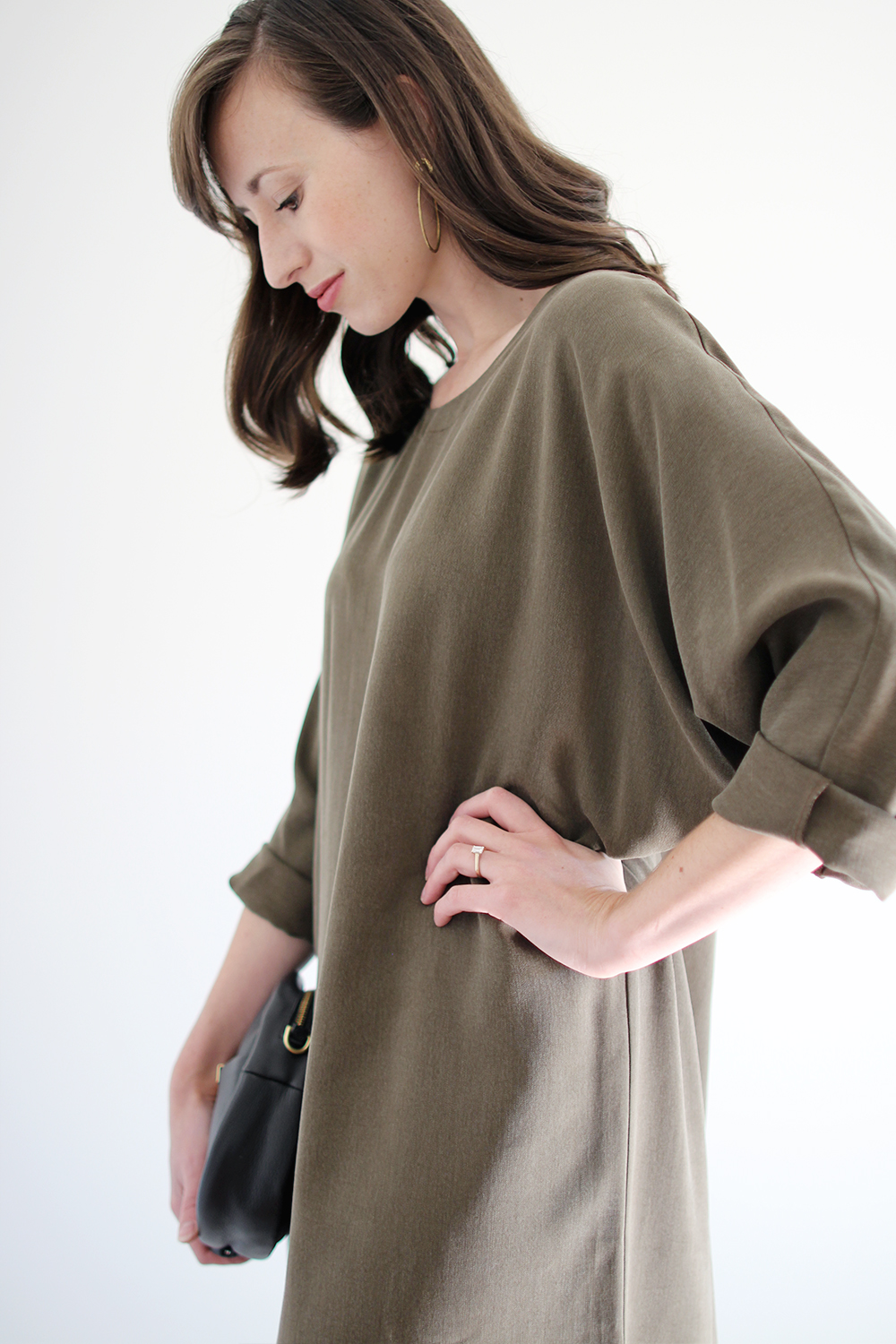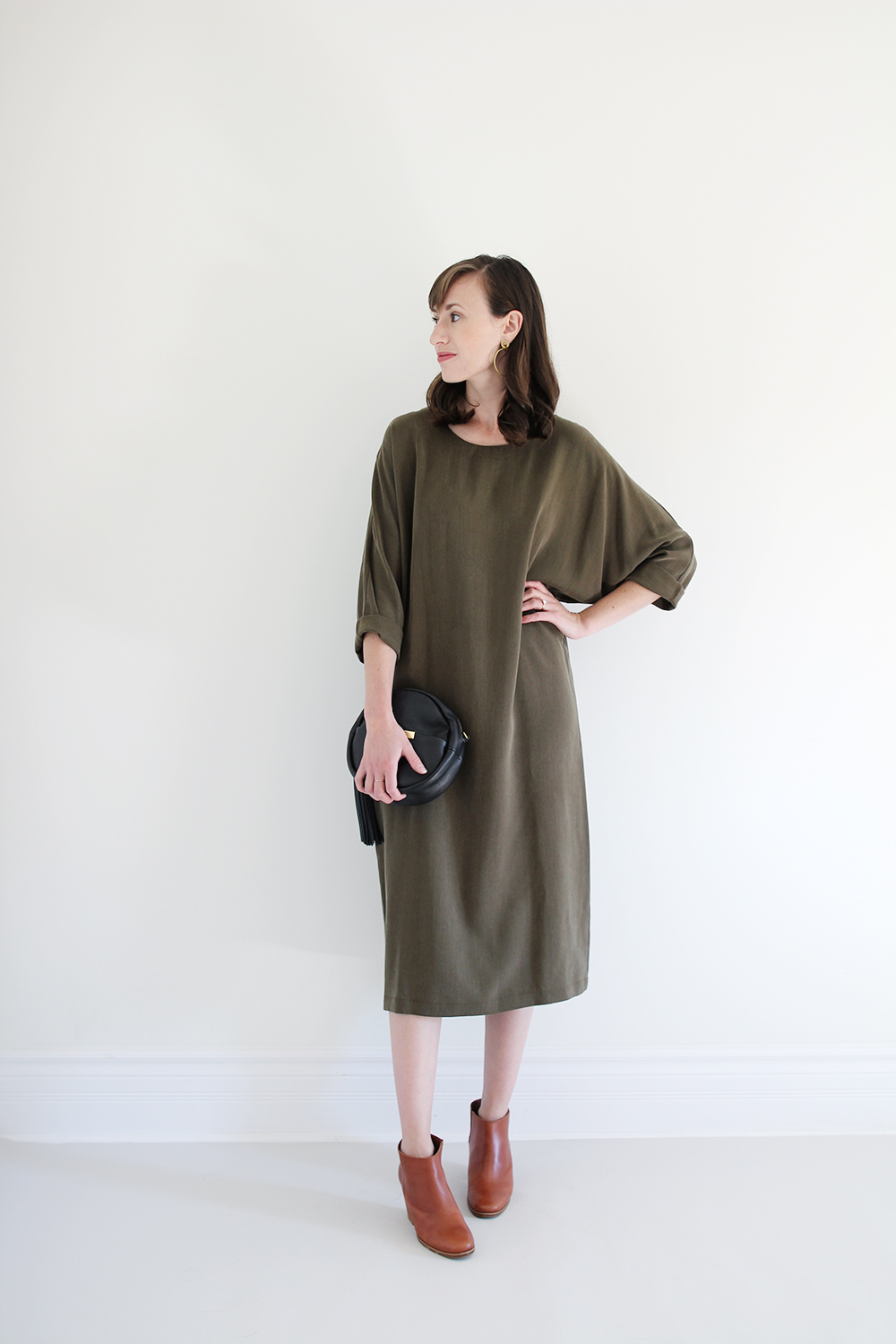 ---
19th Ave Dress c/o LLOYD* | Circle Clutch from the OPELLE x STYLE BEE collab no longer in stock but I LOVE this one | NIKA Earrings c/o Michelle Ross* | Mars Boots by Rachel Comey
---
THANKS FOR READING! STAY TUNED FOR MORE MADE IN CANADA GOODNESS TOMORROW, INCLUDING A FULL RESPONSIBLE CANADIAN SHOPPING DIRECTORY ARRIVING ON FRIDAY!
---
This post is not sponsored but contains affiliate links. All opinions are 100% my own! Thanks for supporting the brands that support Style Bee.