Happy Friday! I hope you've had a good week and you're all set for the weekend. It always seems sudden when a new month rolls around, especially in the summer. I mean, I feel like we just celebrated Canada Day! But that said, I do love August and I'm looking forward to this one in particular with a special wedding, a cottage adventure and some hopefully nice weather all lined up for enjoyment.
But onto the post at hand! It's time to take a look back at my July Wear Count. After the conclusion of my West Coast Wear Count many of you voted for continued updates on this endeavour, which is great incentive for me to keep at it, so thanks! On that note, today's post includes a list of my most worn items (spoiler alert: they're mostly linen), a few noted style and closet habits along with not one, not two, not three, but EIGHT of the outfits I wore during July. I just couldn't help but share them all because it was a really fun month to dress for. A few of the outfits are pretty close to some you might have seen before but that's how it goes when you're working on this whole lean closet life.
I've kept this post light on copy, heavy on images so it should be an easy Friday read. Now let's dig in! 
---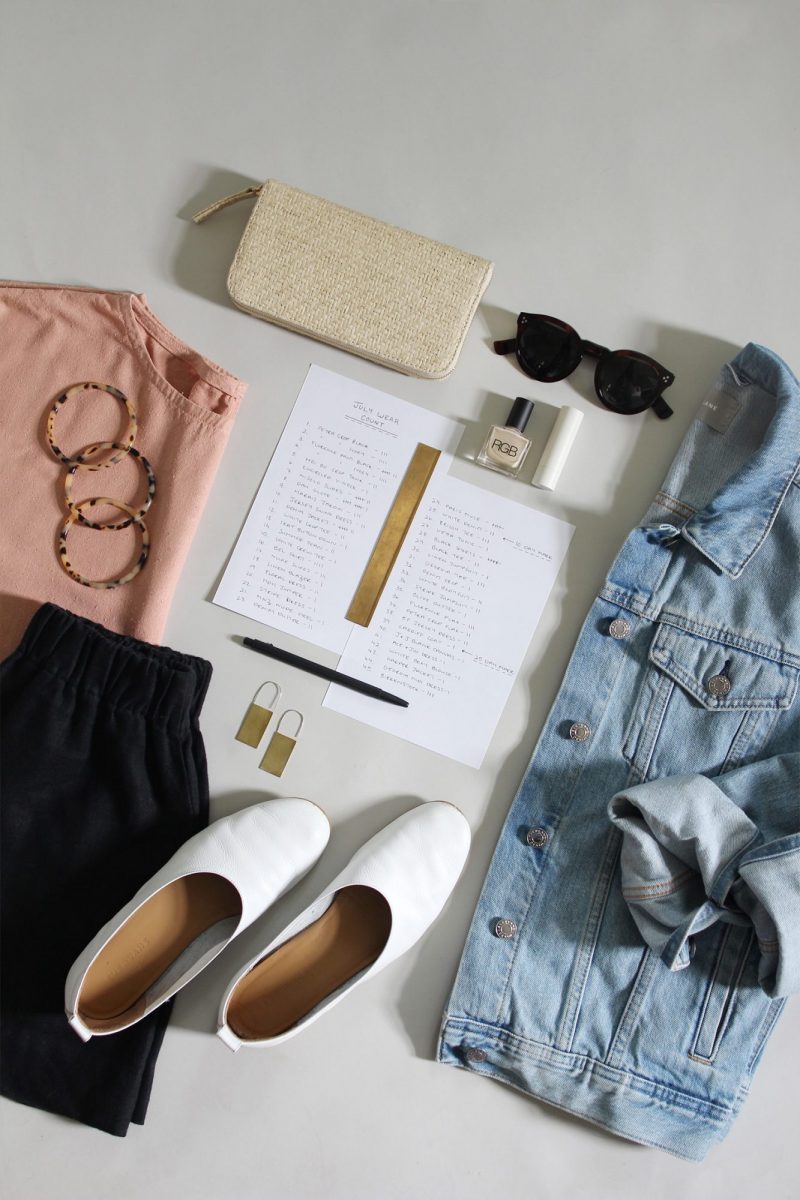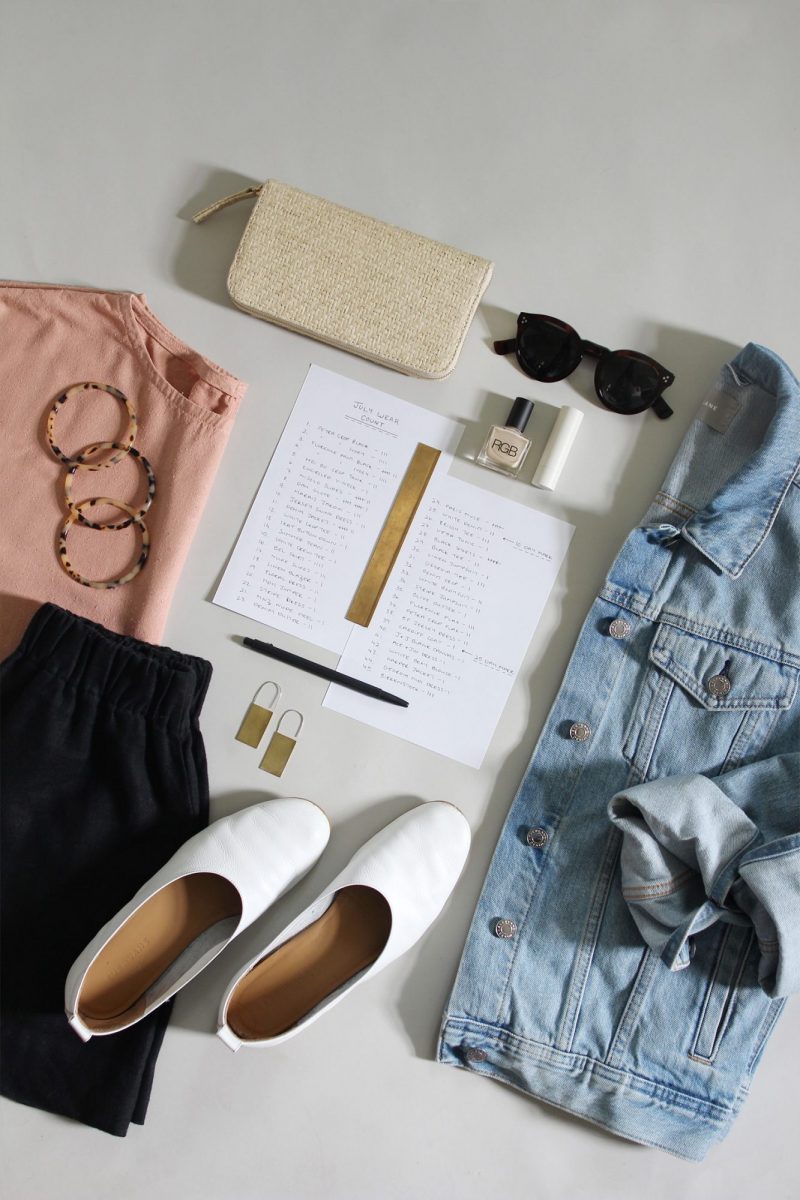 ---

---
JULY WEAR COUNT
---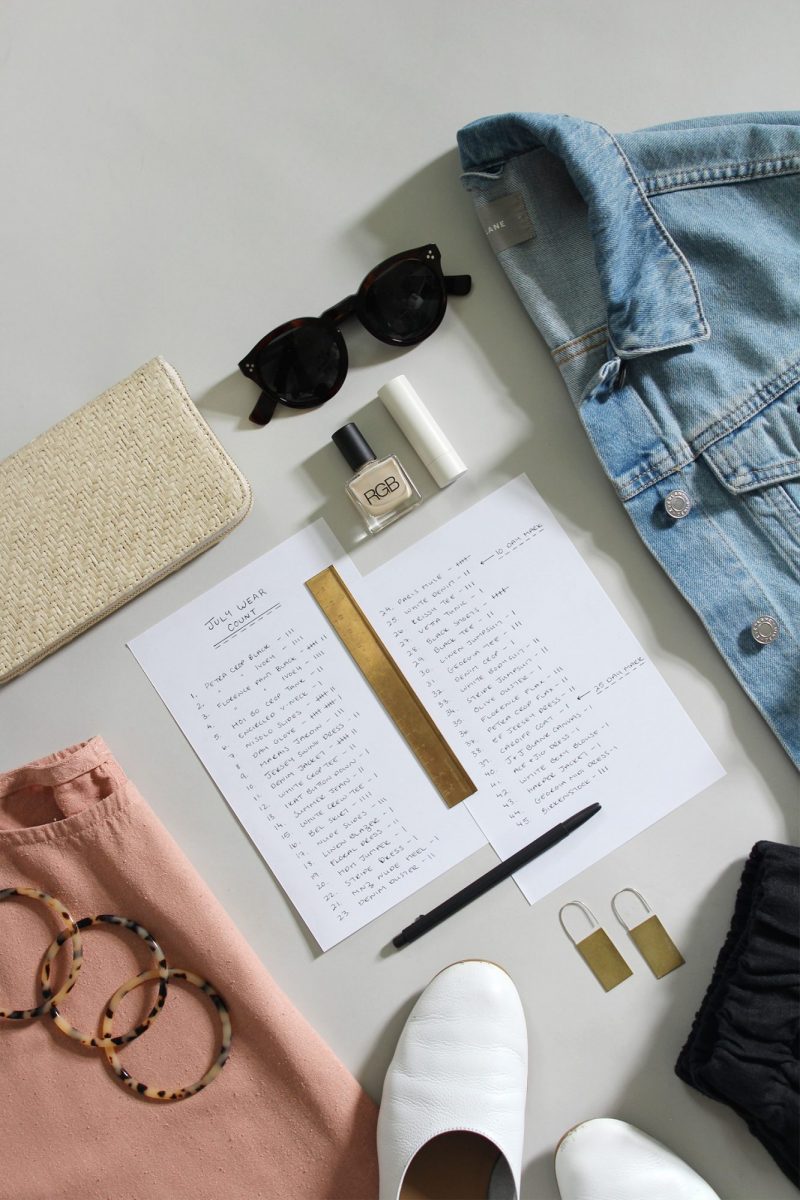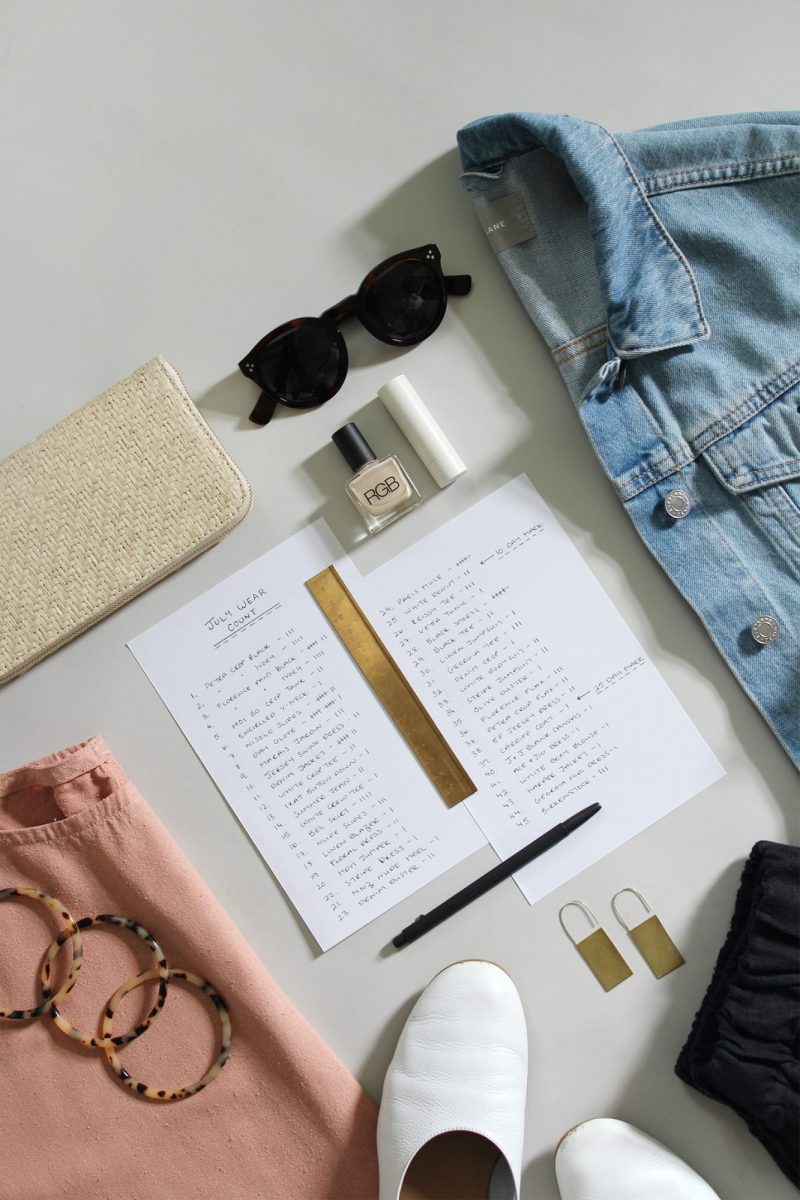 ---
THE NUMBERS
---
9 MOST WORN ITEMS
BY DAY 10 – I had worn 25 different items already, which reaffirmed why the 10×10 feels like such a challenge!
BY DAY 25 – I had worn 39 different items, which showed that my count was slowing down a with so many pieces already in rotation.
BY THE END OF THE MONTH – I had worn 45 items. This number might seem like a lot but I wasn't too shocked and have identified a couple of reasons why I go through quite a few items in a month. More on that in my findings. 
---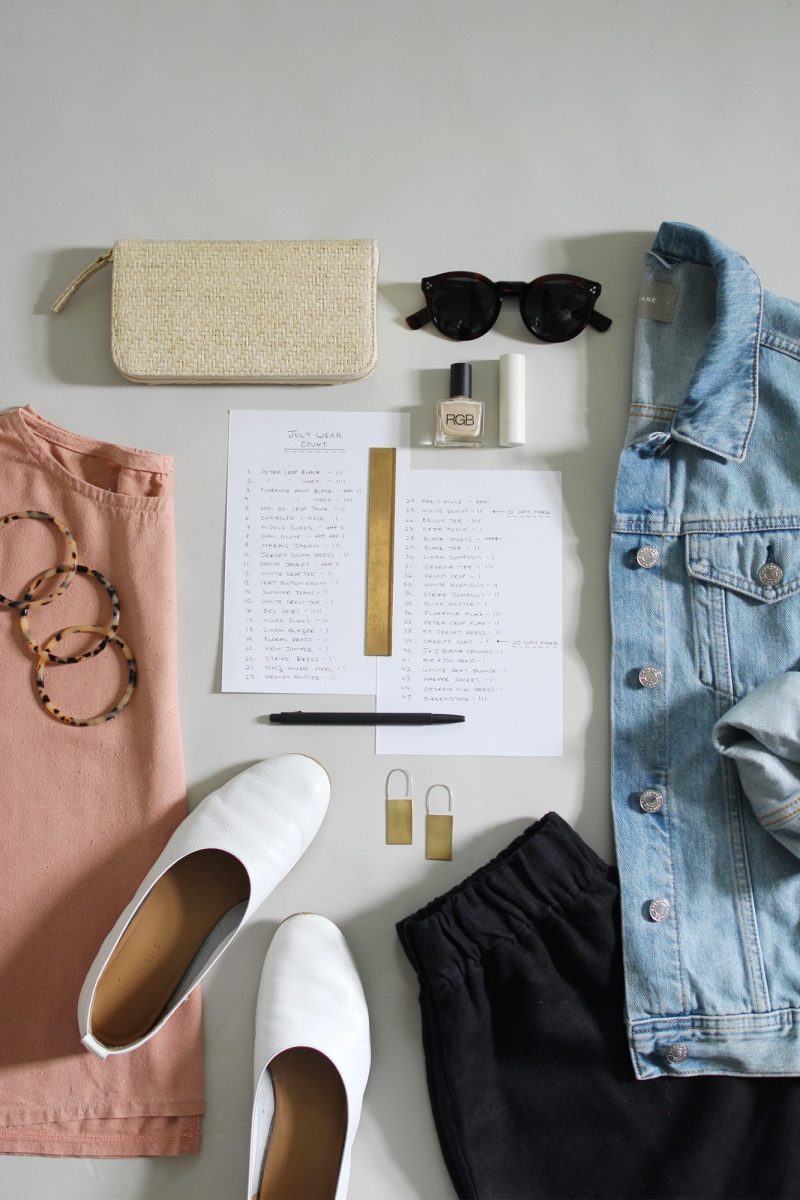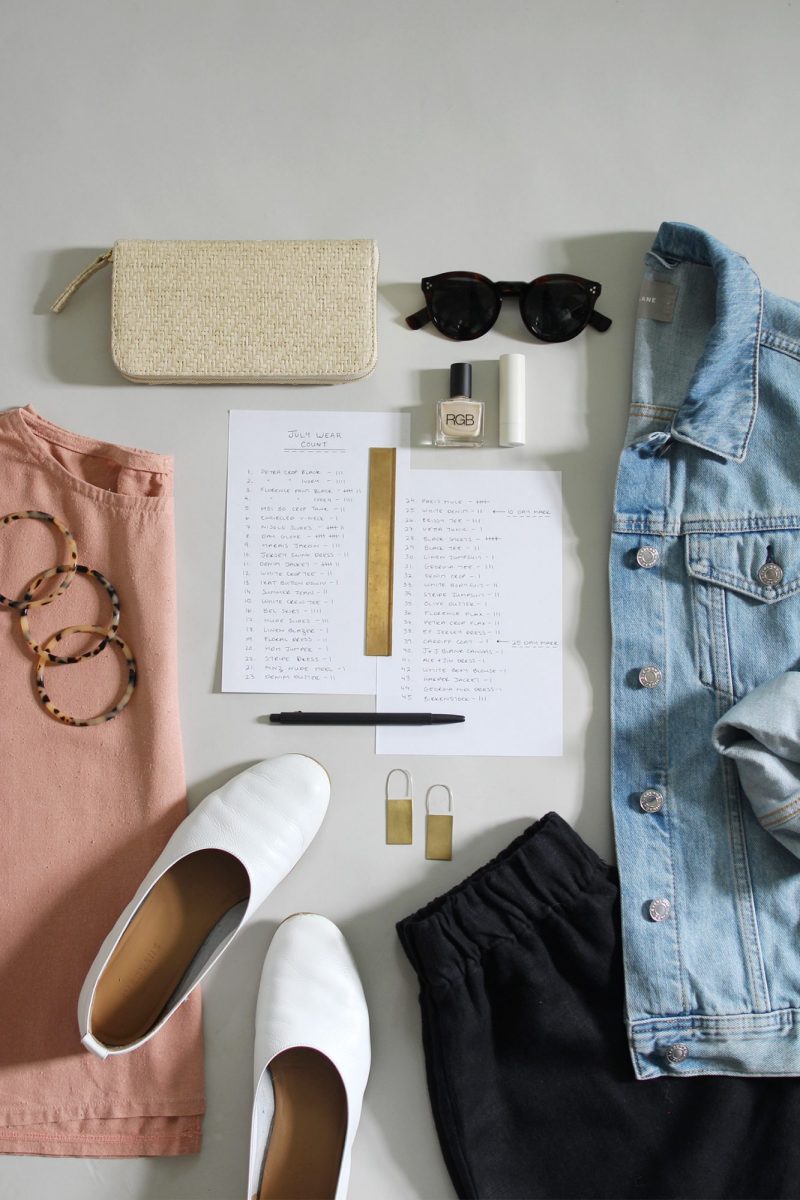 ---
A FEW FINDINGS
---
1 | I GET INTO A GROOVE | I've noticed that I get into a rhythm with certain pieces and end up wearing them a bunch of times in a row. For instance my black Florence Pants were one of my most worn items overall but I hardly wore them in the latter half of the month. I think this mostly comes down to items being on hand  when I'm getting ready in the morning (ie: slumped over a basket in the bedroom or thrown onto my clothes rack).
2 | WASHES ARE FEW AND FAR BETWEEN | Maybe that will sound gross but I really do try to wear my clothes as many times as I can before I wash them. Of course, if I've broken a sweat in something or I notice a stain I can't spot clean then it goes for a rinse. This might mean I wear the same items several times in a row but it also means it can take a while (up to two weeks) for my clothes hamper to fill up. So once something is in there, it might be a while before it's back in rotation.
3 | I WILL OFTEN SWITCH ITEMS OUT THROUGHOUT THE DAY | This could be because of my mood, the temperature or my schedule but I've noticed that I rarely stay in the same thing from the start of the day to the end. I also work from home so I have my whole closet nearby at all times. Not to mention how I love to take a creative break and play stylist dress up!
4 | SUMMER CLOSET CONTENTMENT EXISTS! | So far this summer I feel great about how my closet and style are aligned. Jumpsuits, simple linen sets and the odd dress here and there have made for lots of easy wearing outfits and a variety of looks that feel fresh, contemporary and most importantly comfortable. While I won't be adding anything else to my summer wardrobe this season, I've got a few notes to keep me on track for next year. There is still so much I can do with all my current options and I'm excited to see what I can come up with during the month of August!
---
MY FAVOURITE OUTFITS
---
LOOK 1
---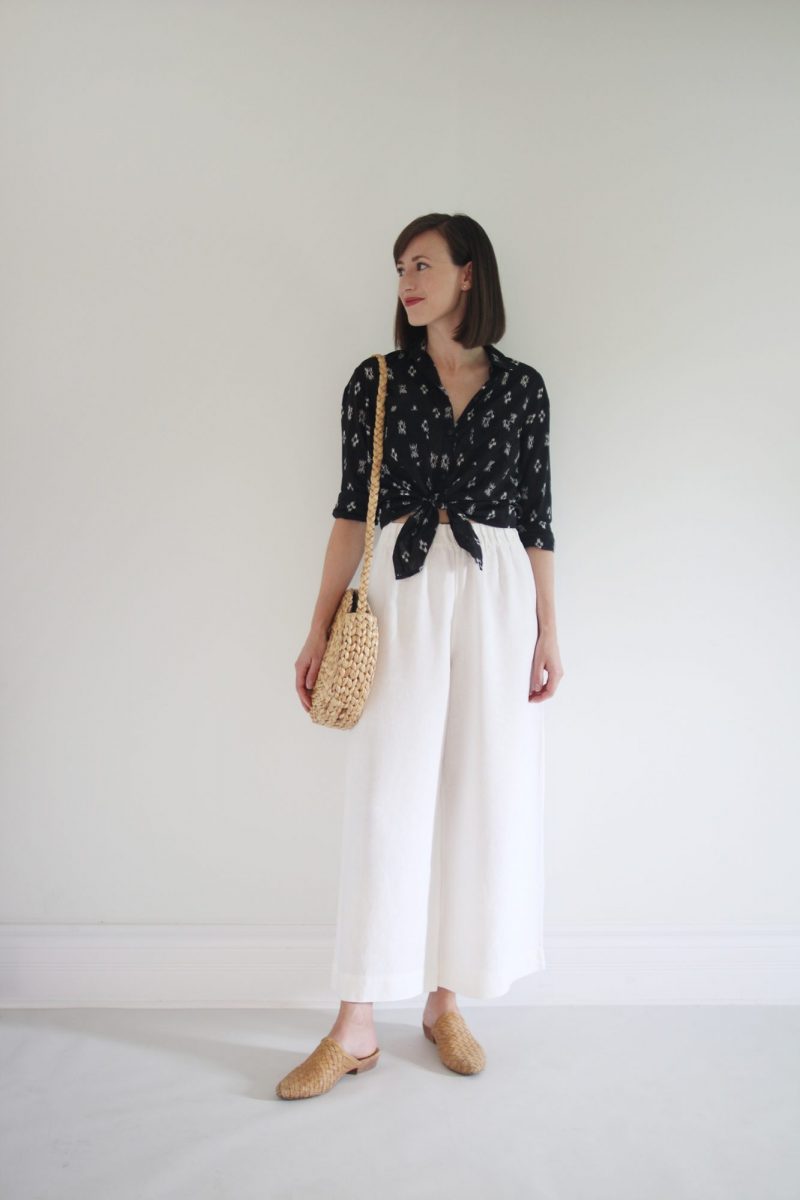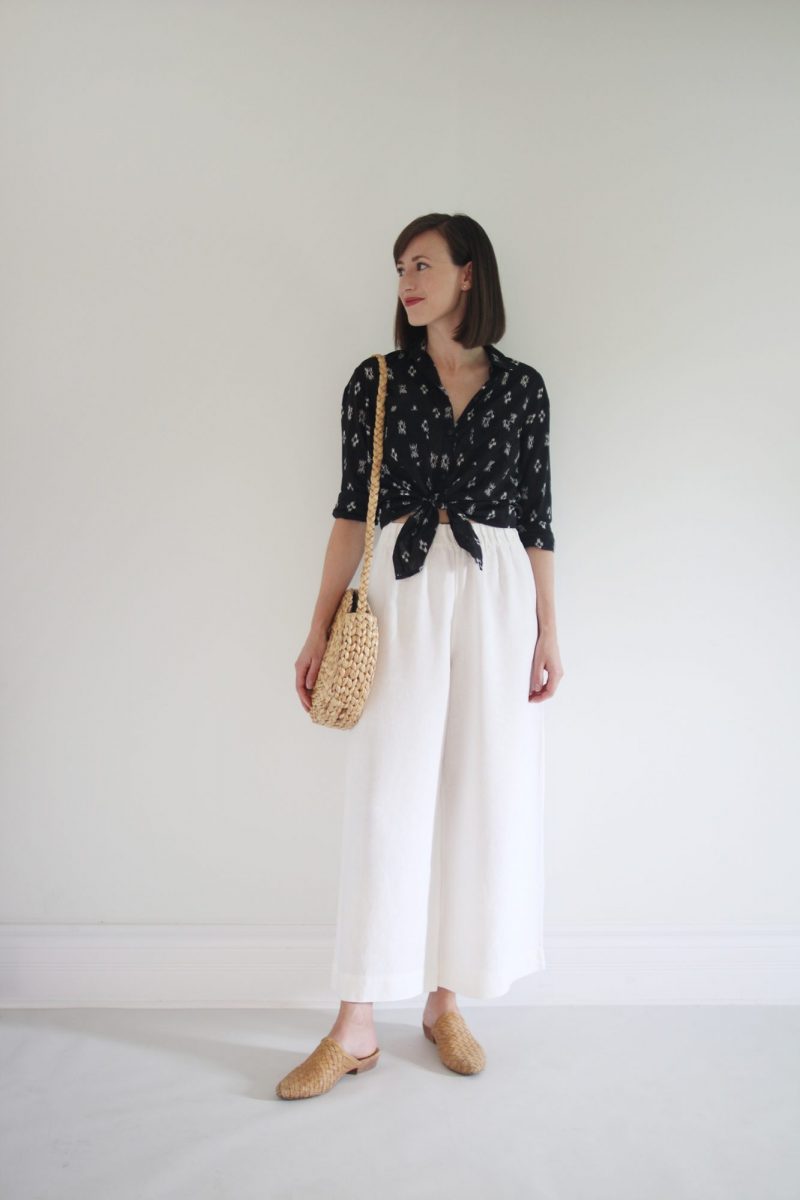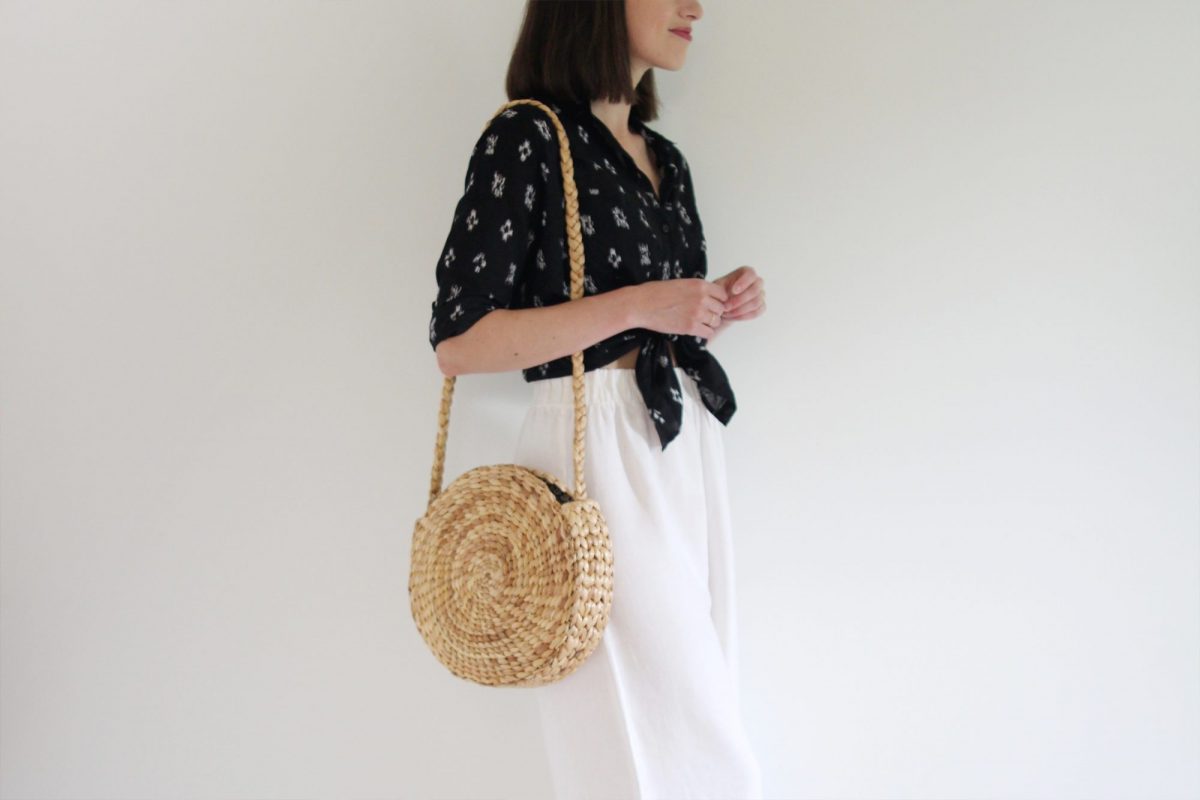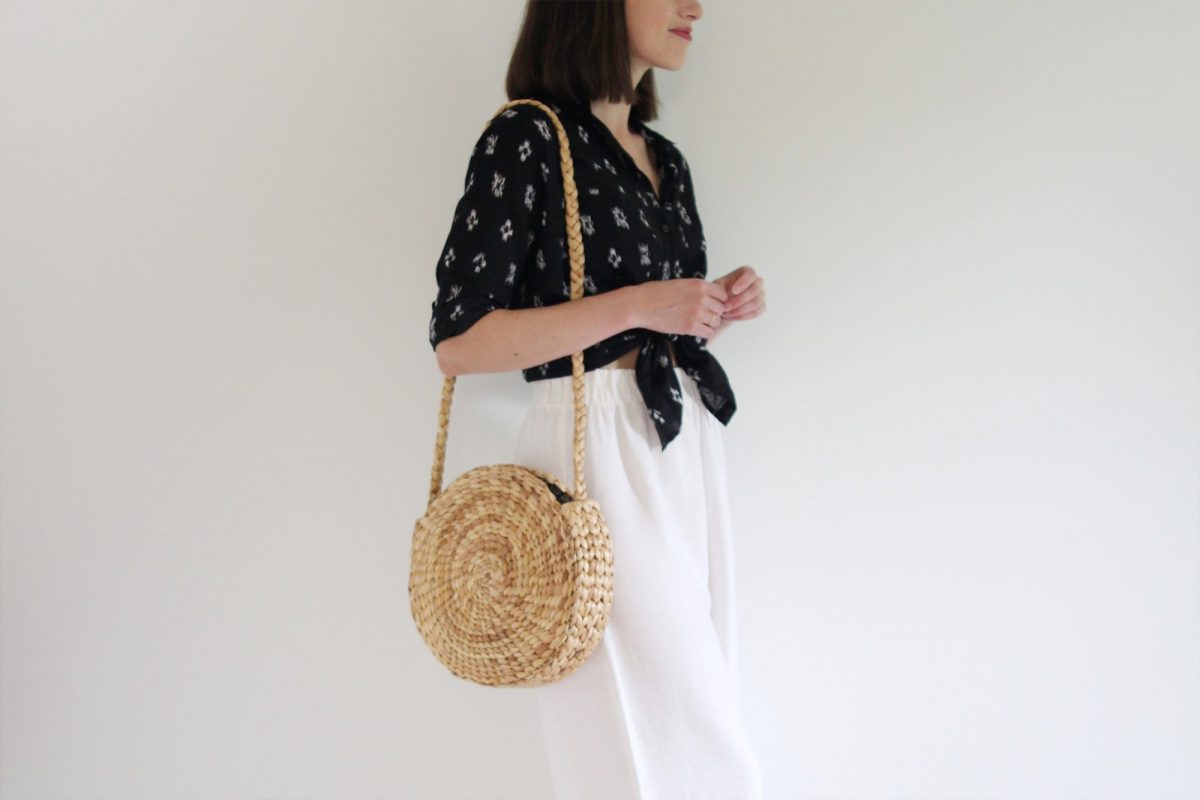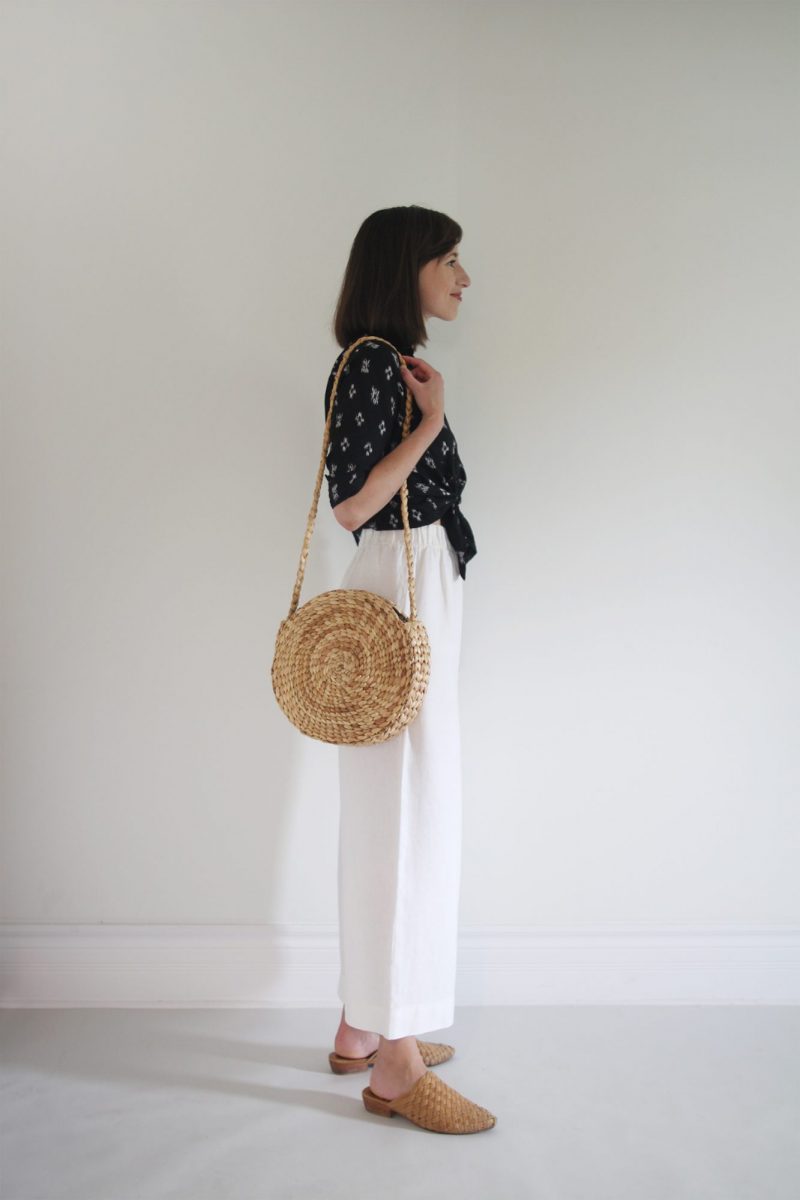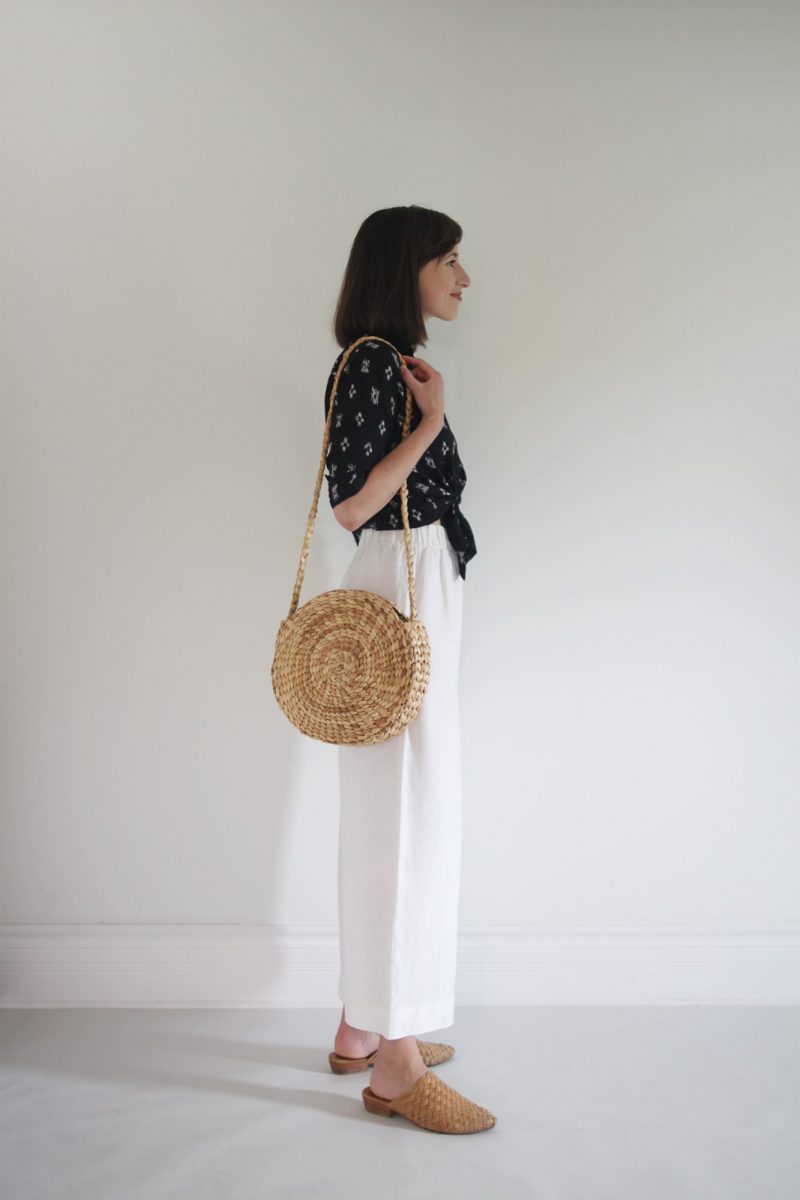 ---
PARIS MULES | WOVEN BAG | FLORENCE PANT | IKAT BUTTON-DOWN (old, similar)
---

---
LOOK 2
---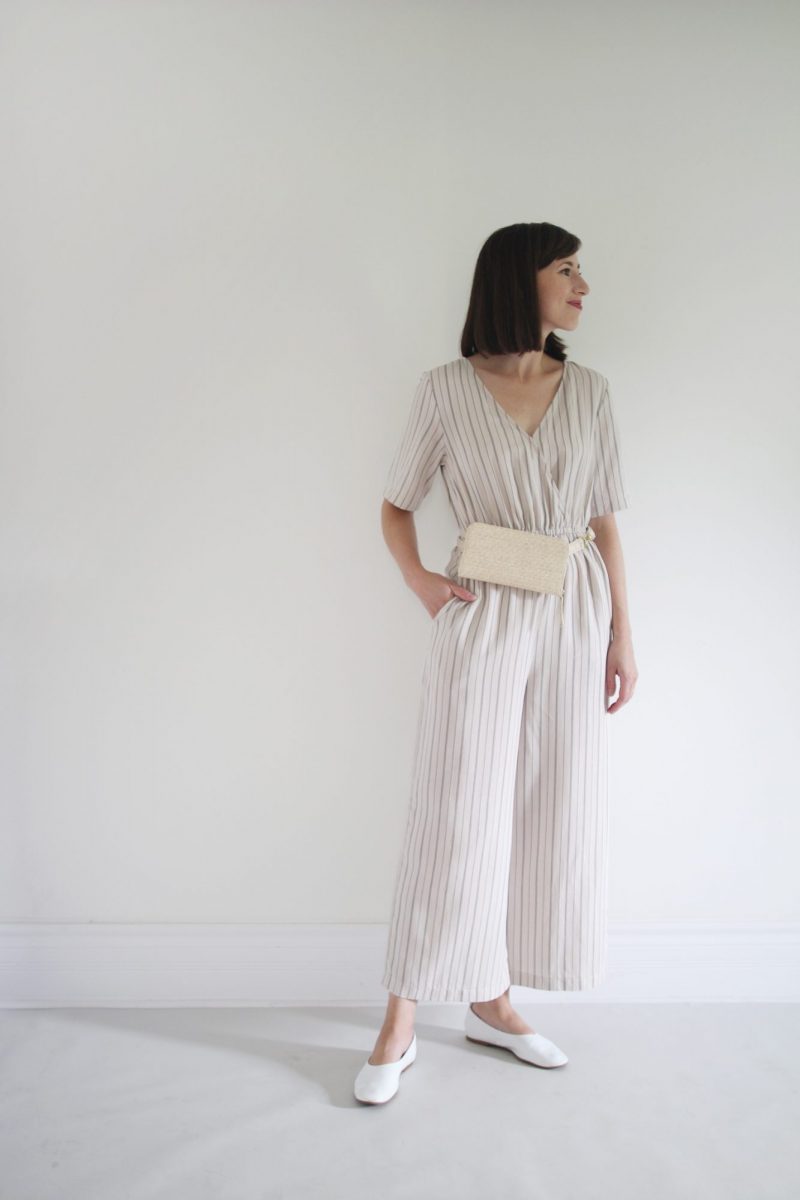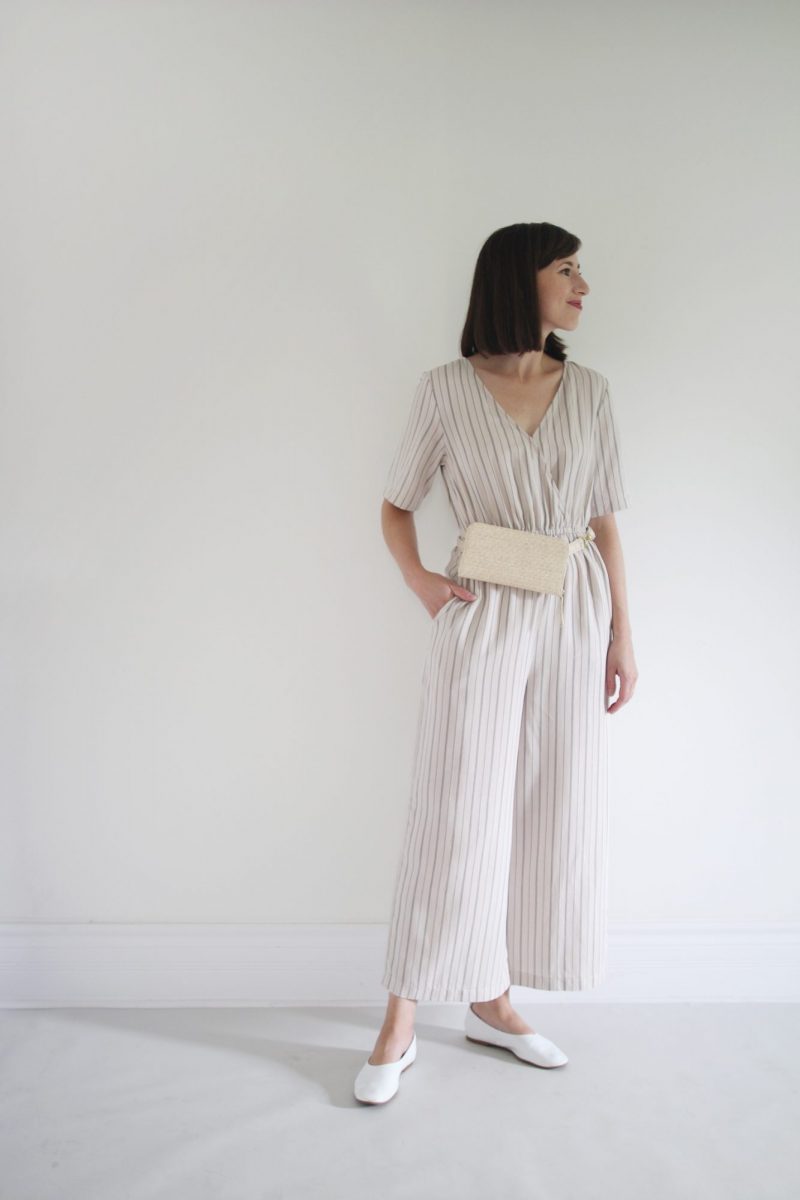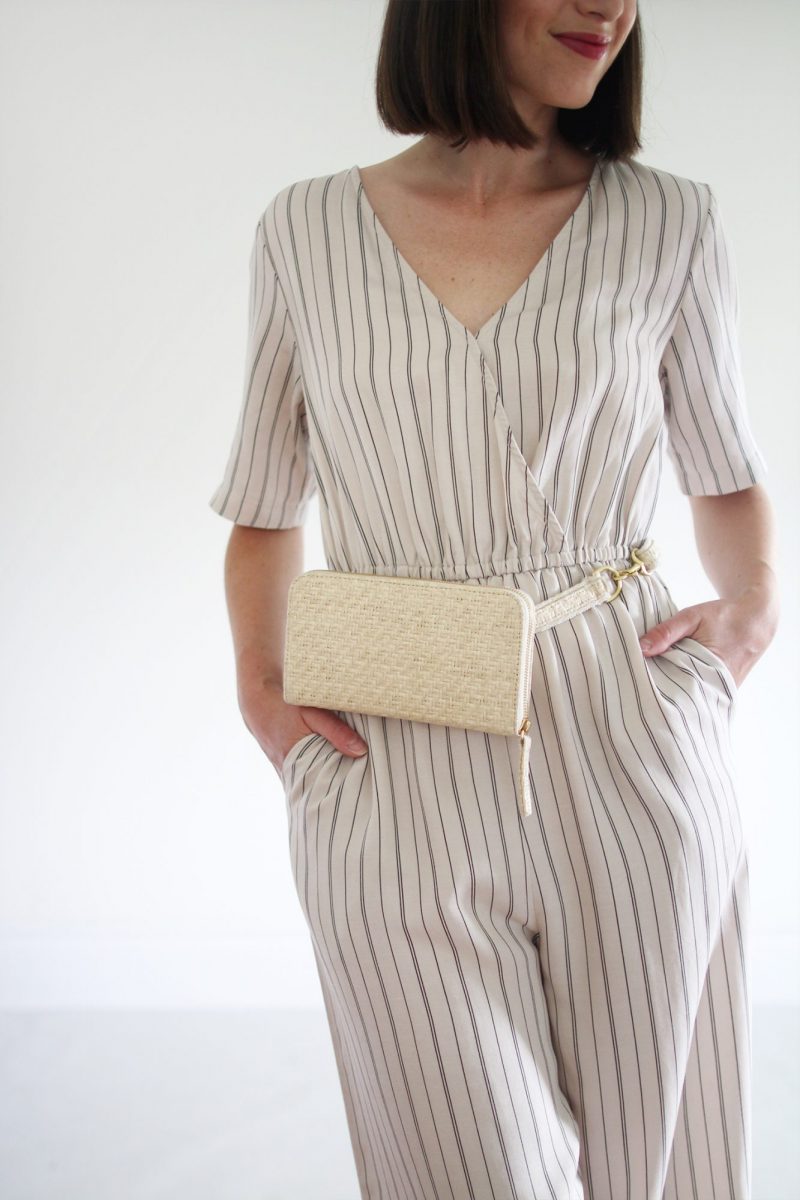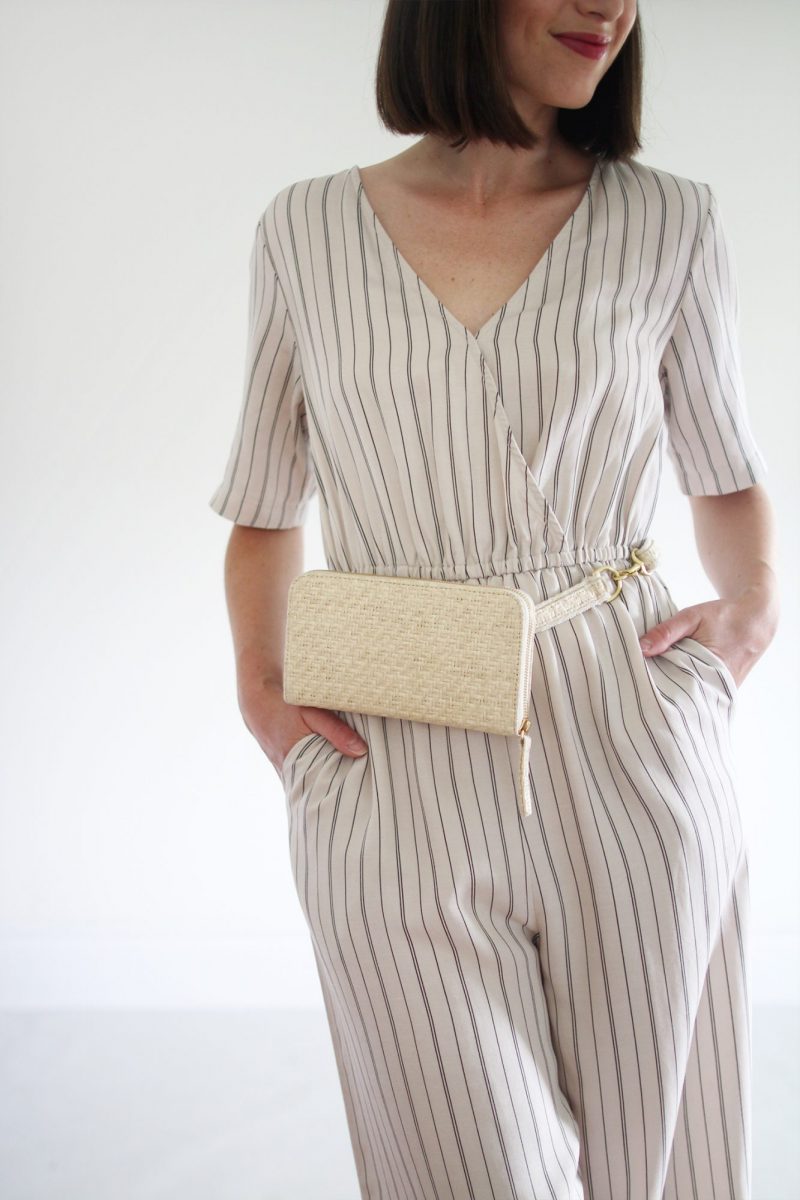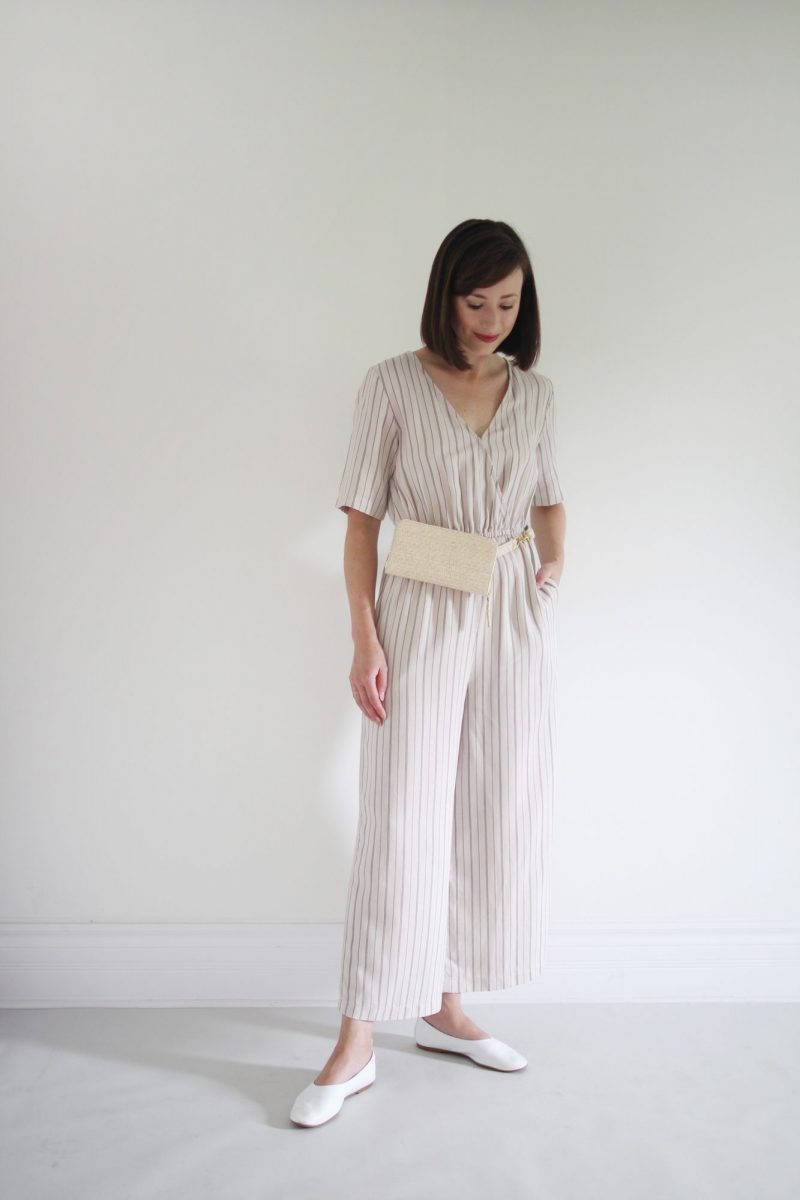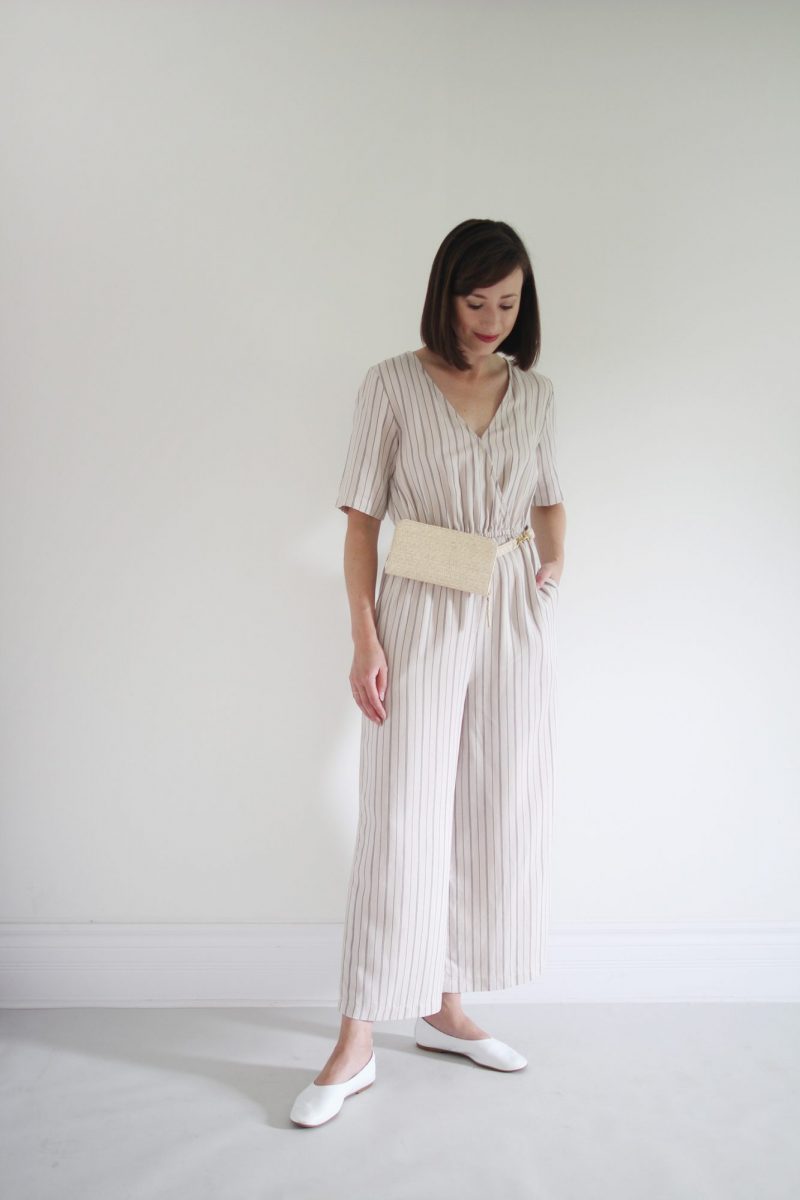 ---
JUMPSUIT c/o VETTA | GLOVE SHOE | BELT BAG c/o HSF COLLECTIVE
---
LOOK 3
---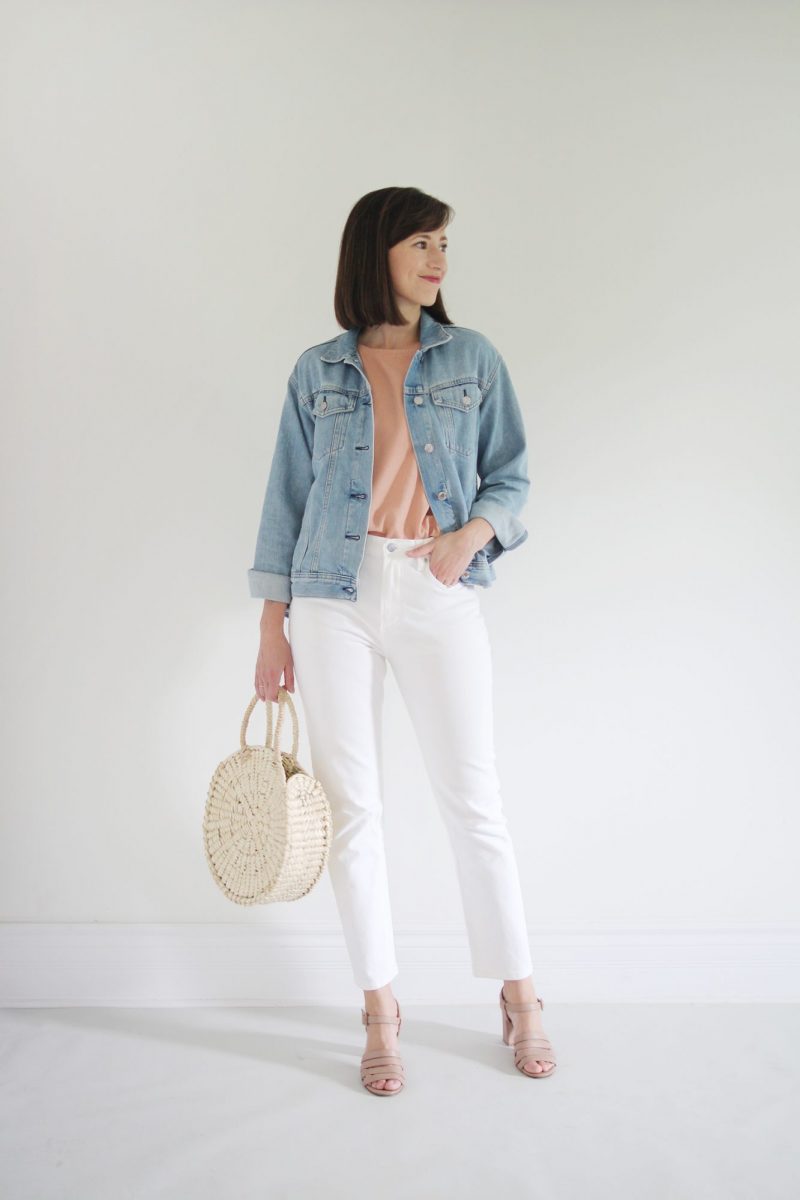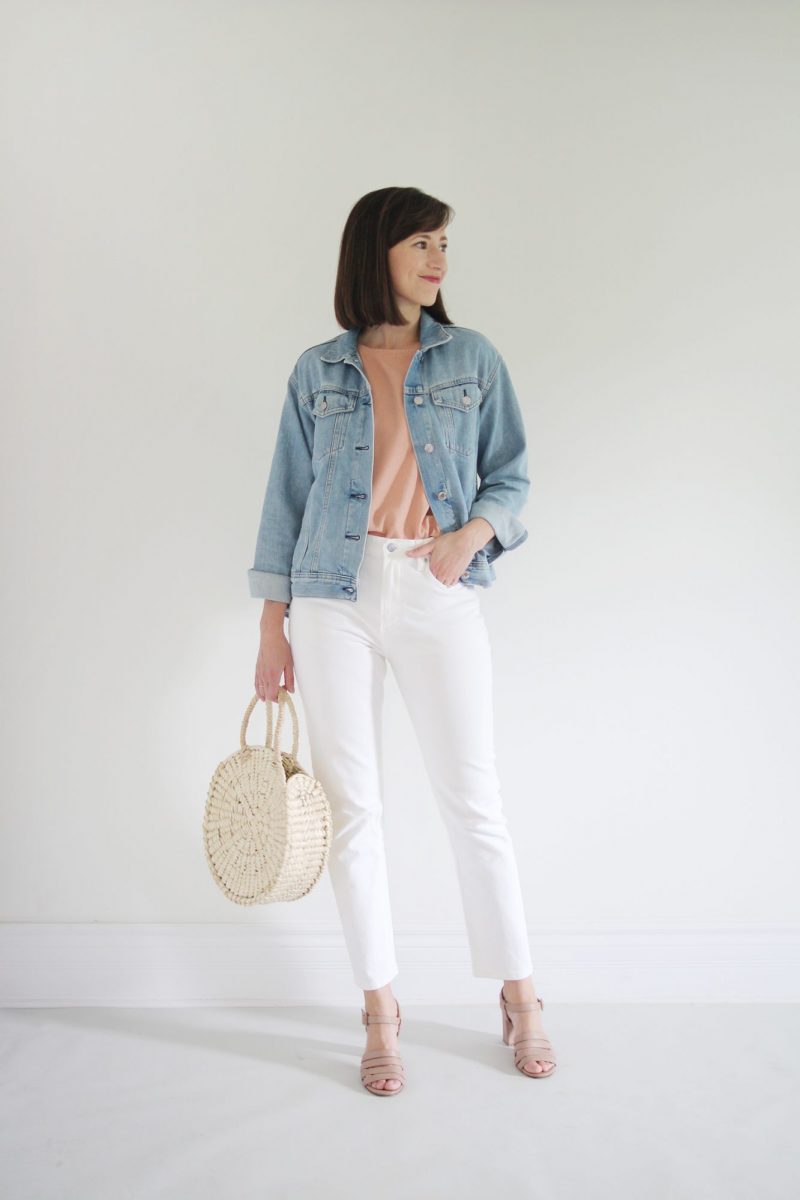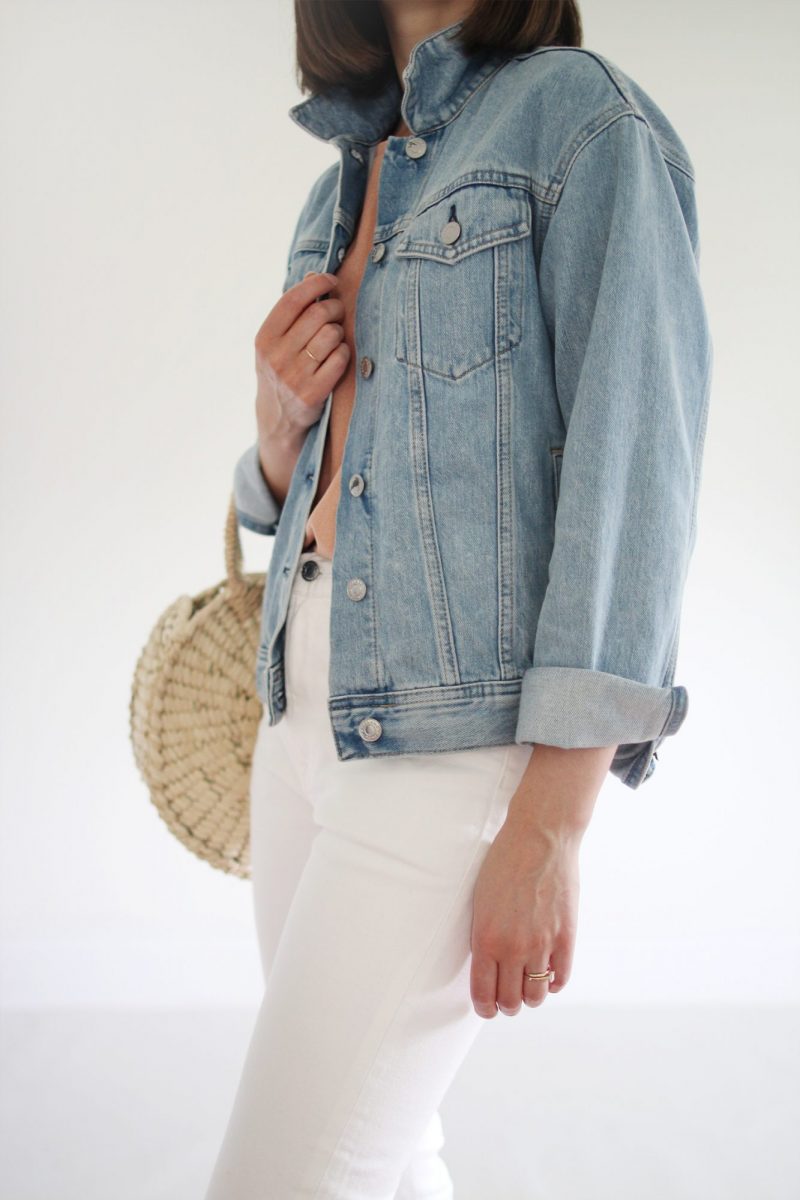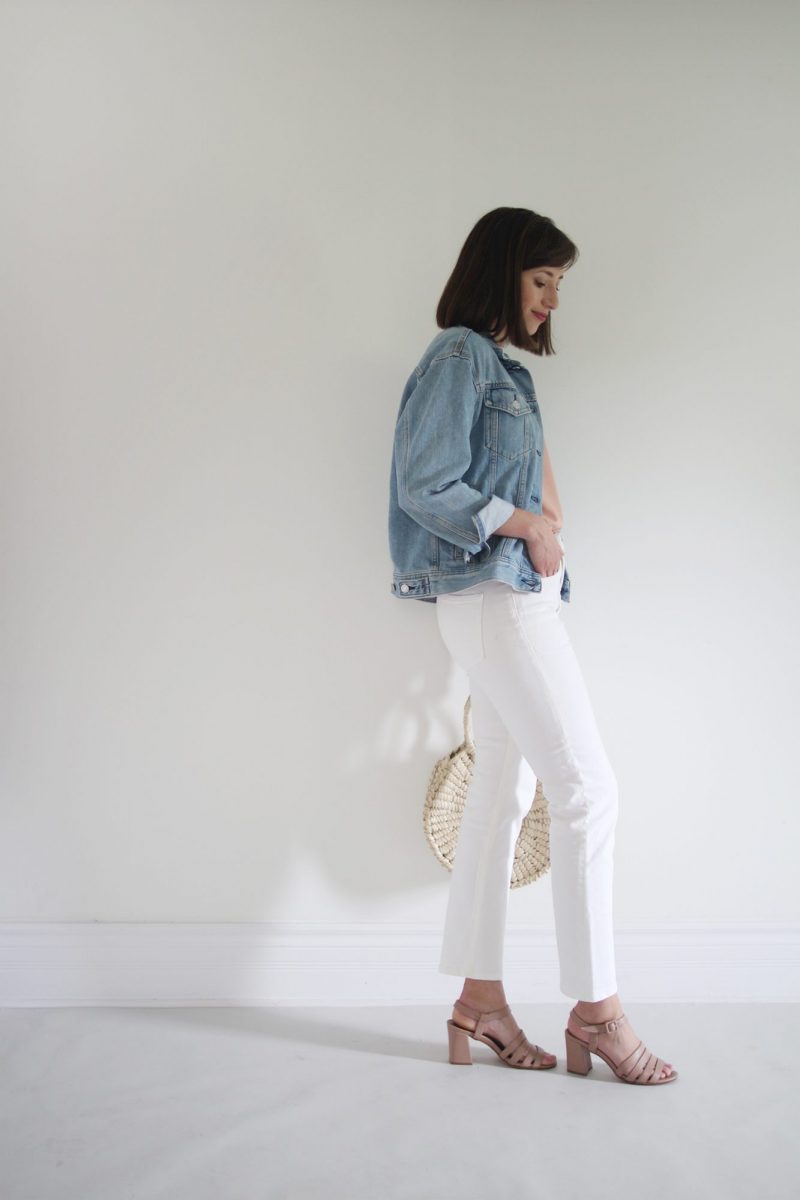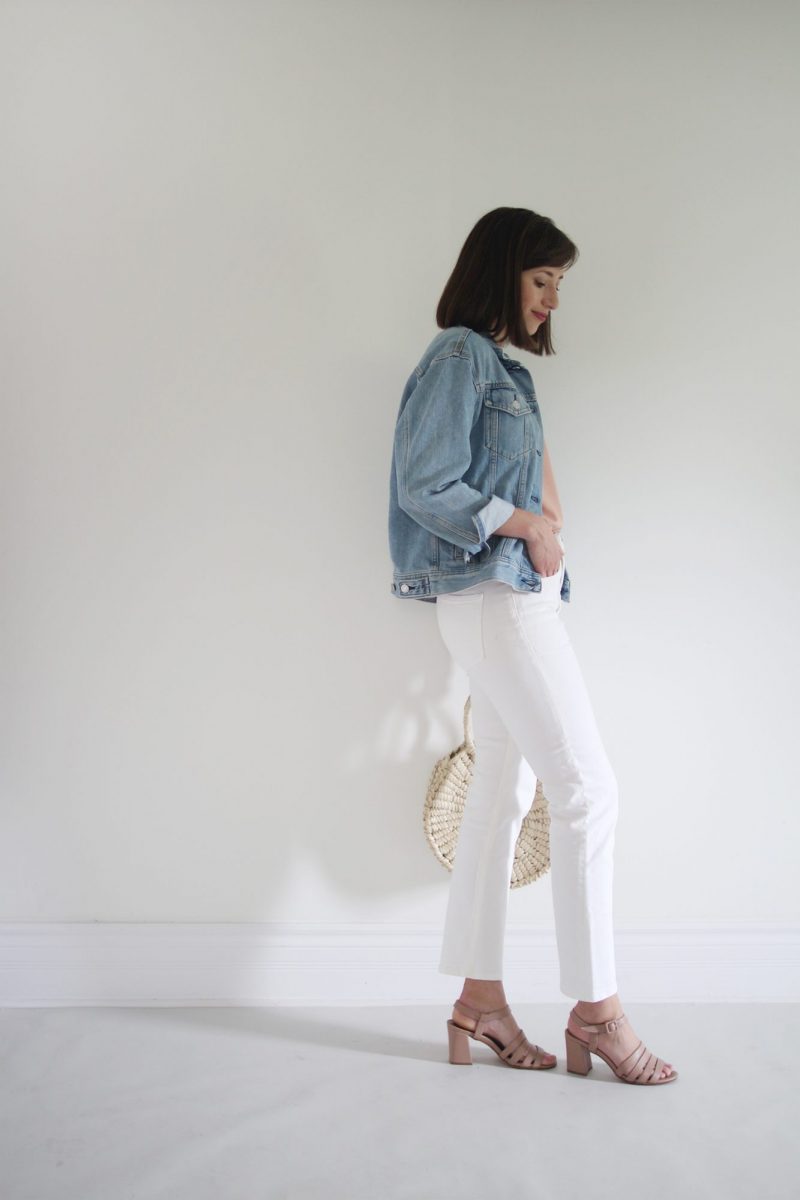 ---
DENIM JACKET | KRISSY TEE c/o TWO FOLD | WHITE JEANS | HEELS (sold out, similar)
---

---
LOOK 4
---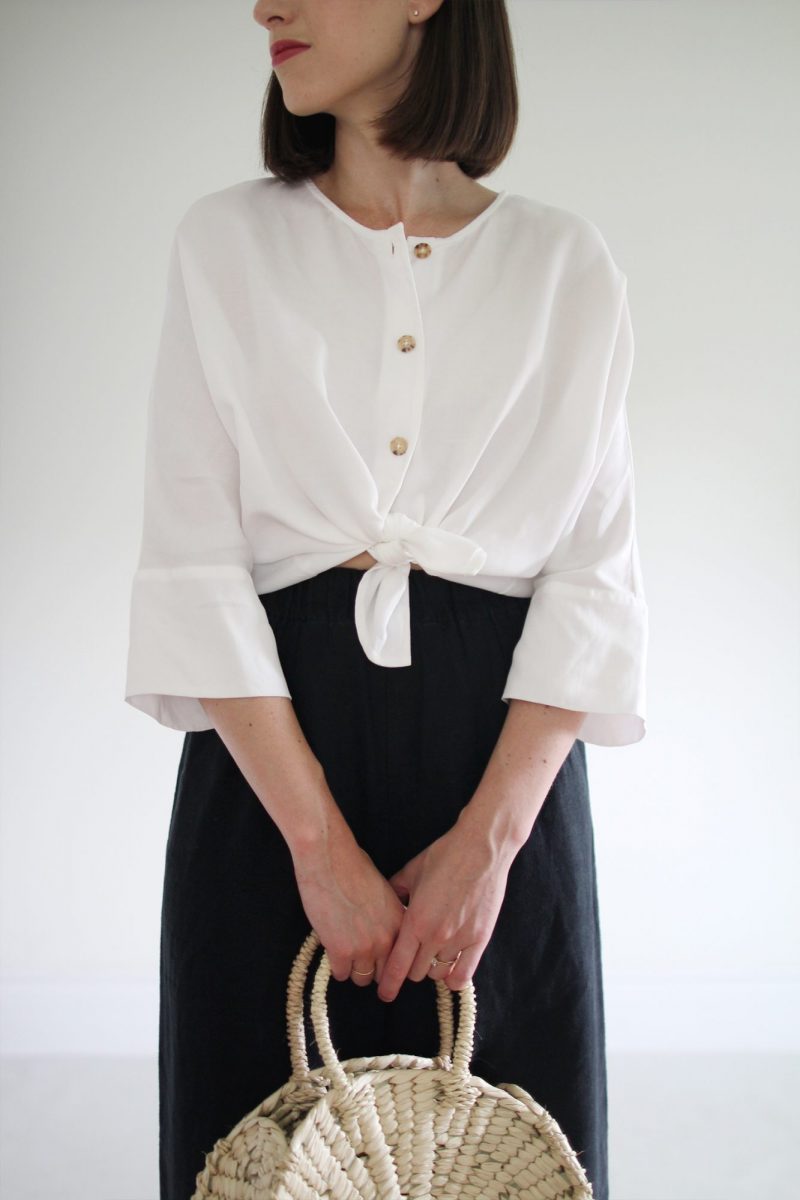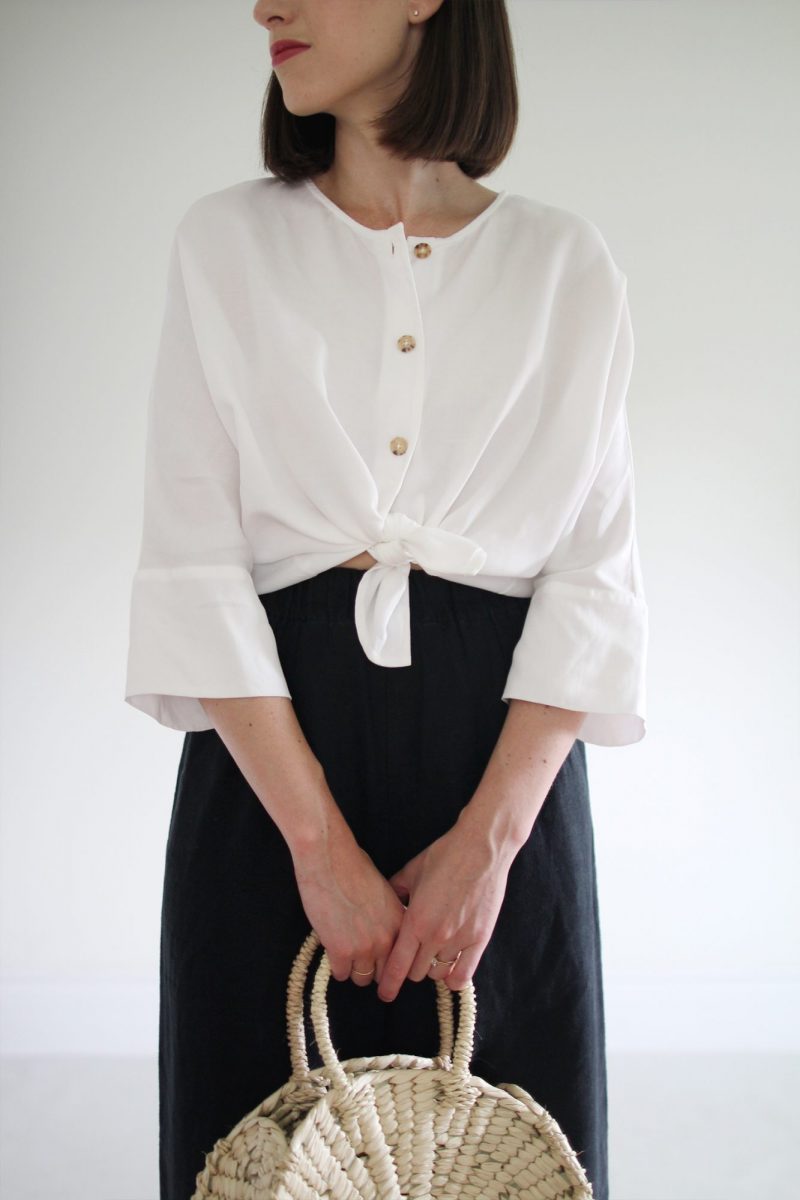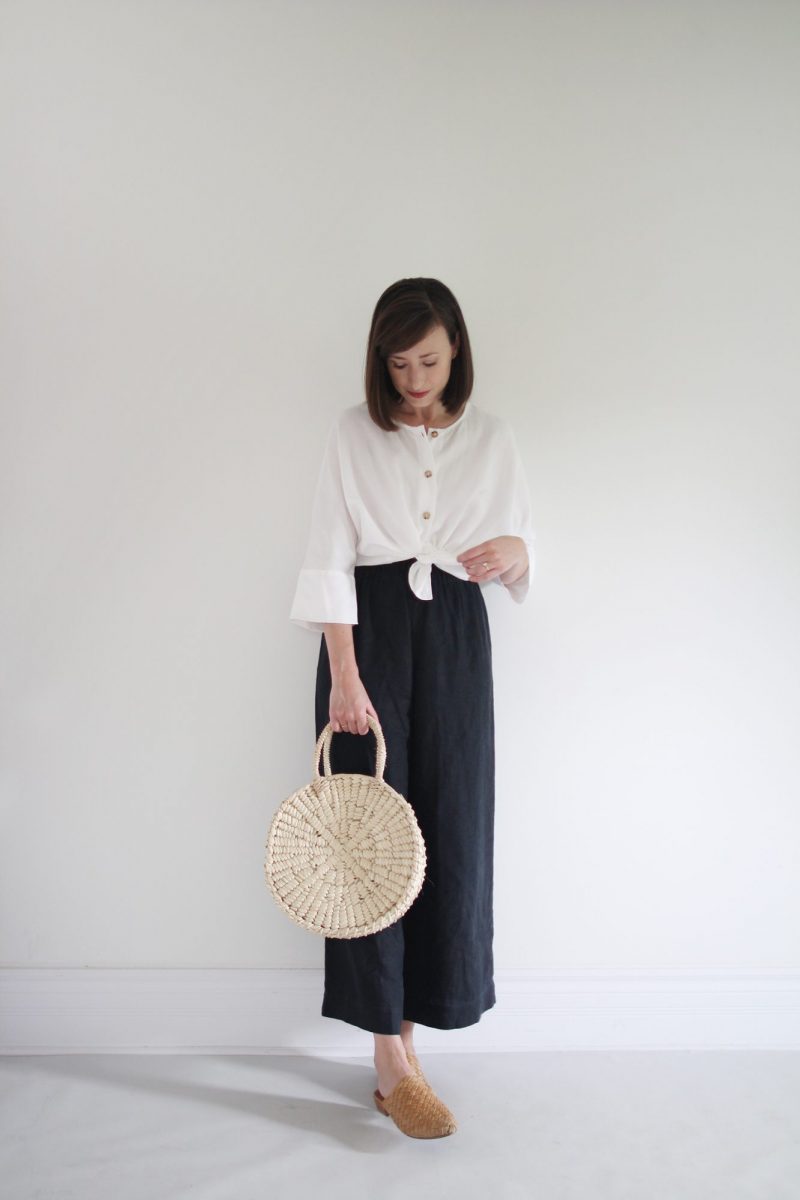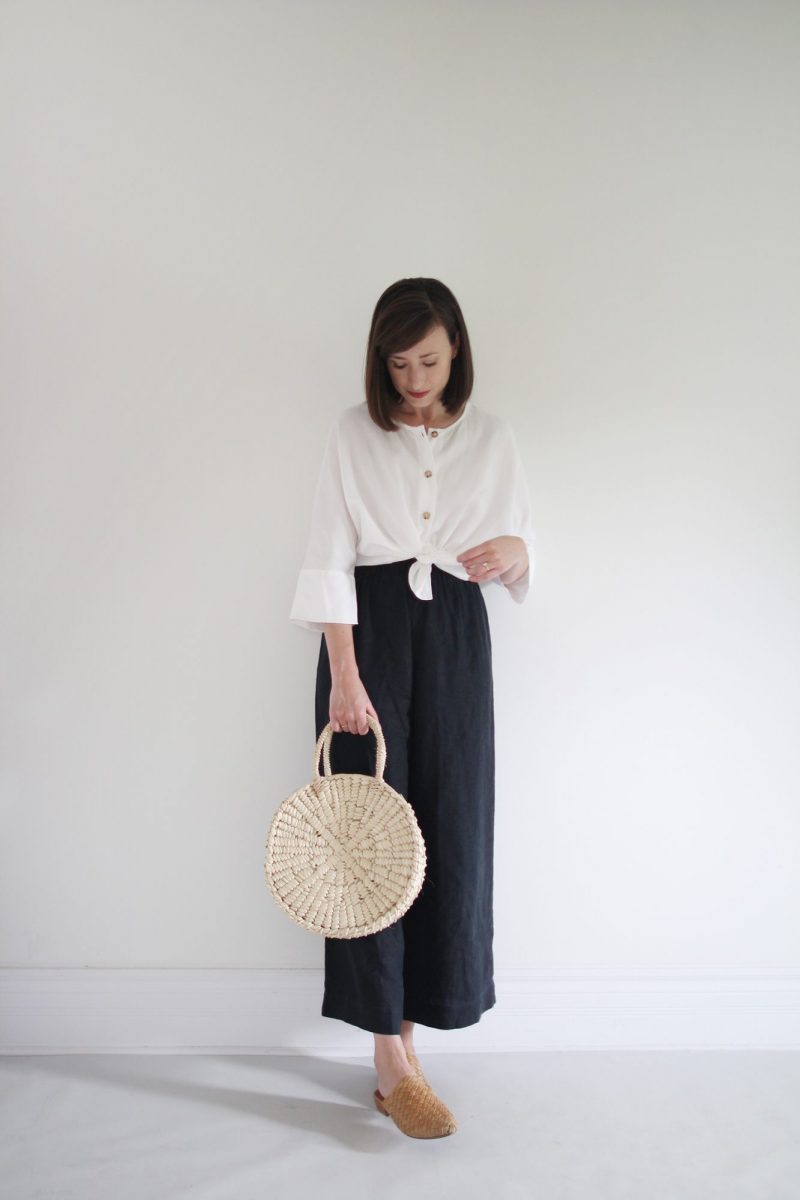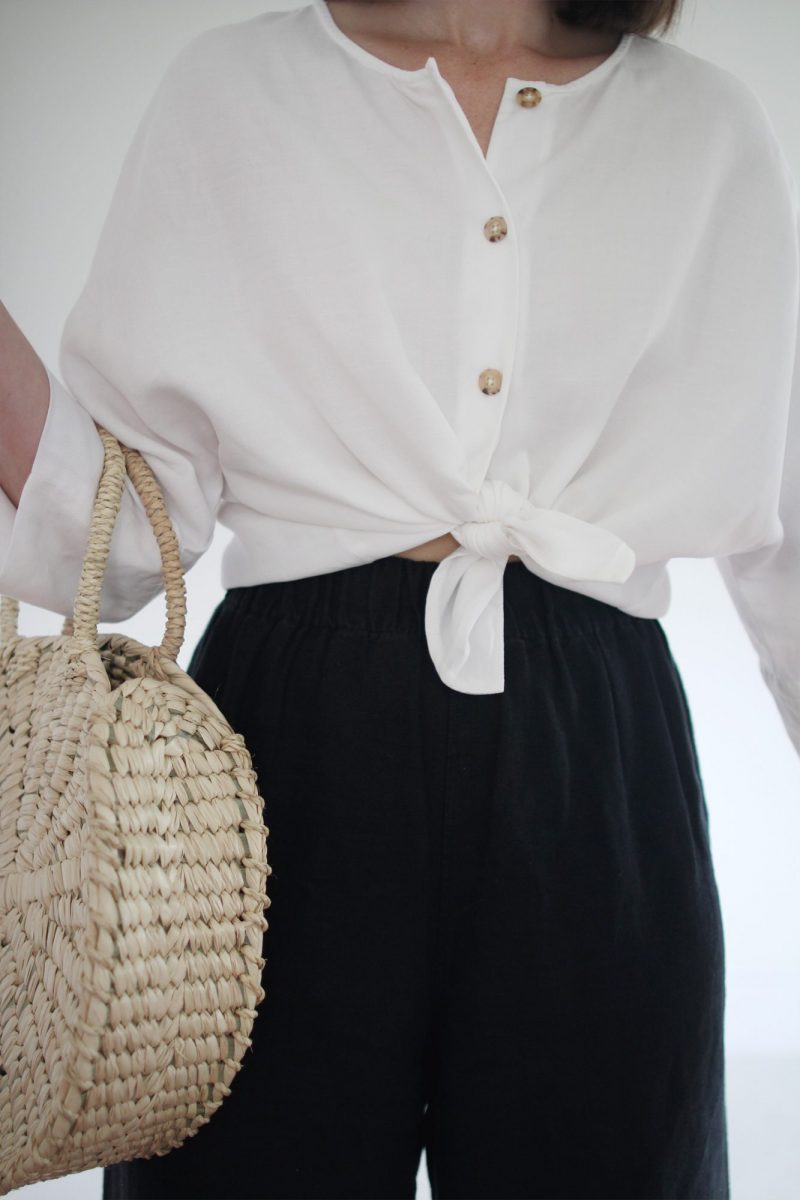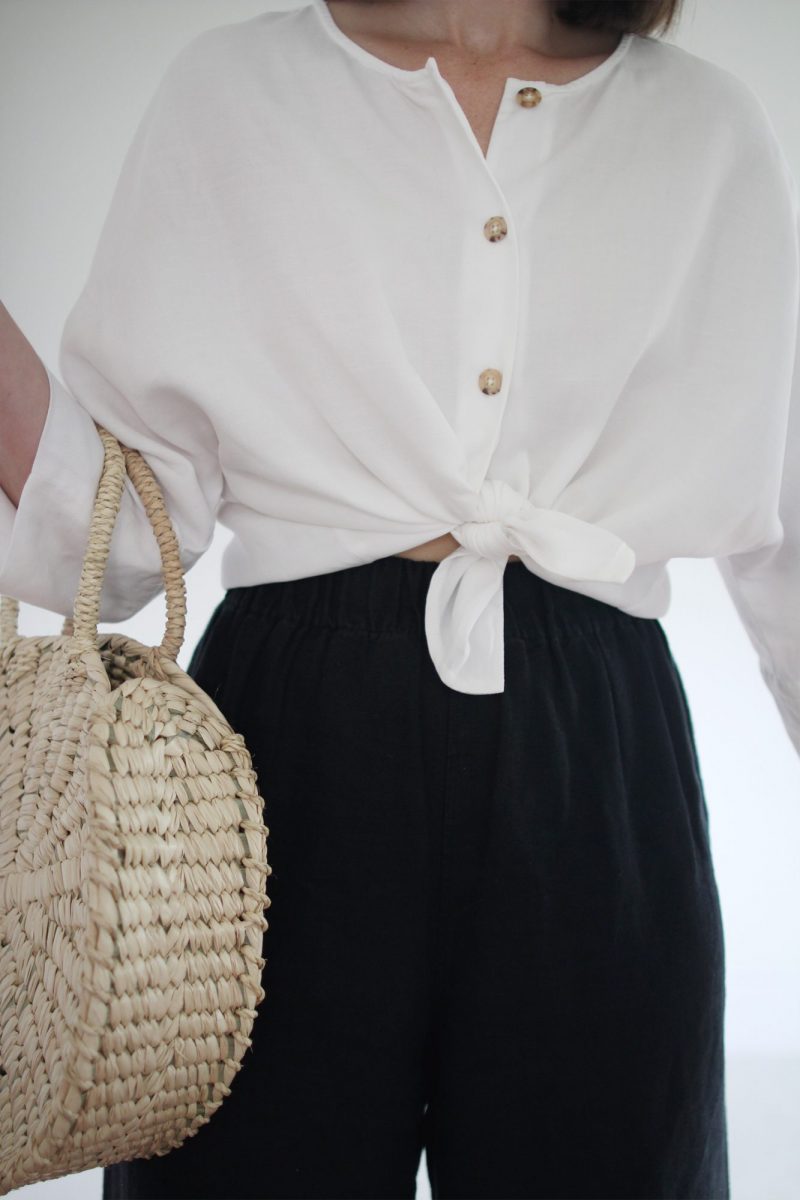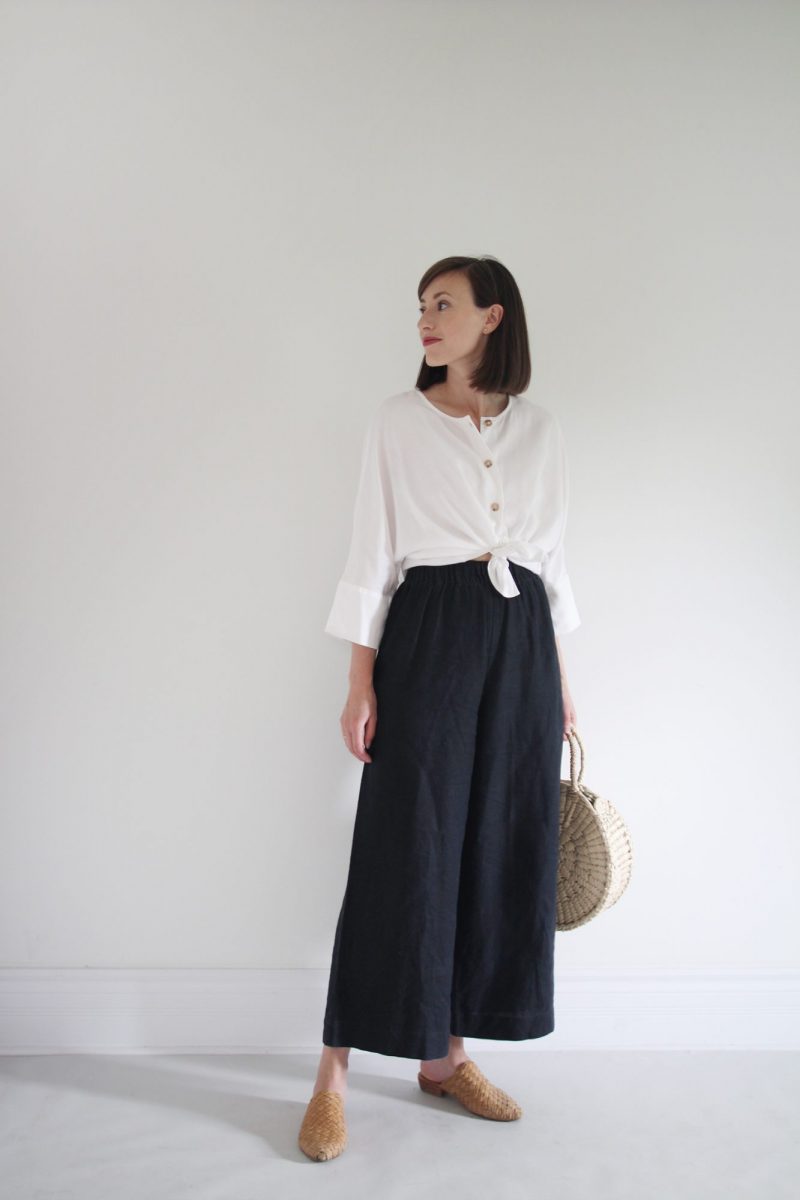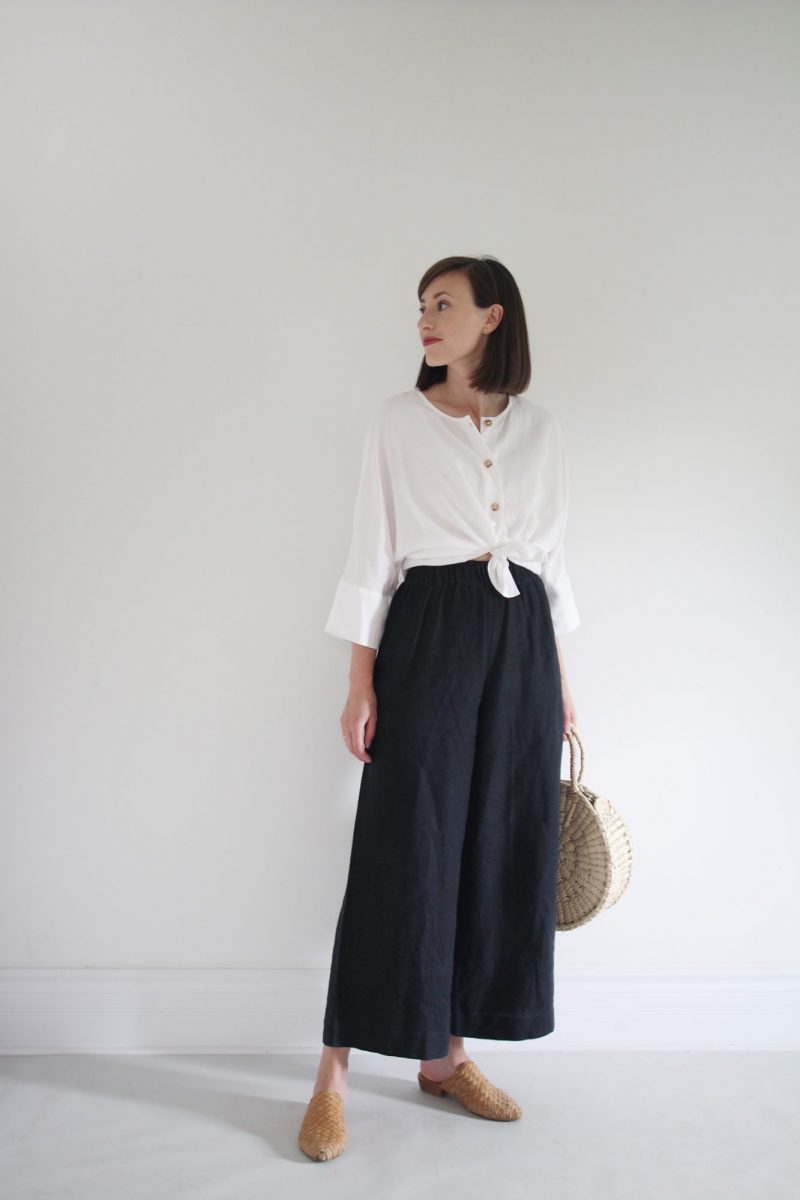 ---
WHITE BLOUSE c/o VETTA | FLORENCE PANT | PARIS MULE | CIRCULO BAG c/o ARTISAN & FOX (sold out, similar)
---

---
LOOK 5
---
---
SCARF | PETRA CROP | FLORENCE PANT | CAMILLA SLIDE (sold out, similar) | WOVEN BAG
---

---
LOOK 6
---
---
DENIM JACKET (old) | PETRA CROP | FLORENCE PANT | DAY GLOVE | CIRCULO BAG c/o ARTISAN & FOX (sold out, similar)
---

---
LOOK 7
---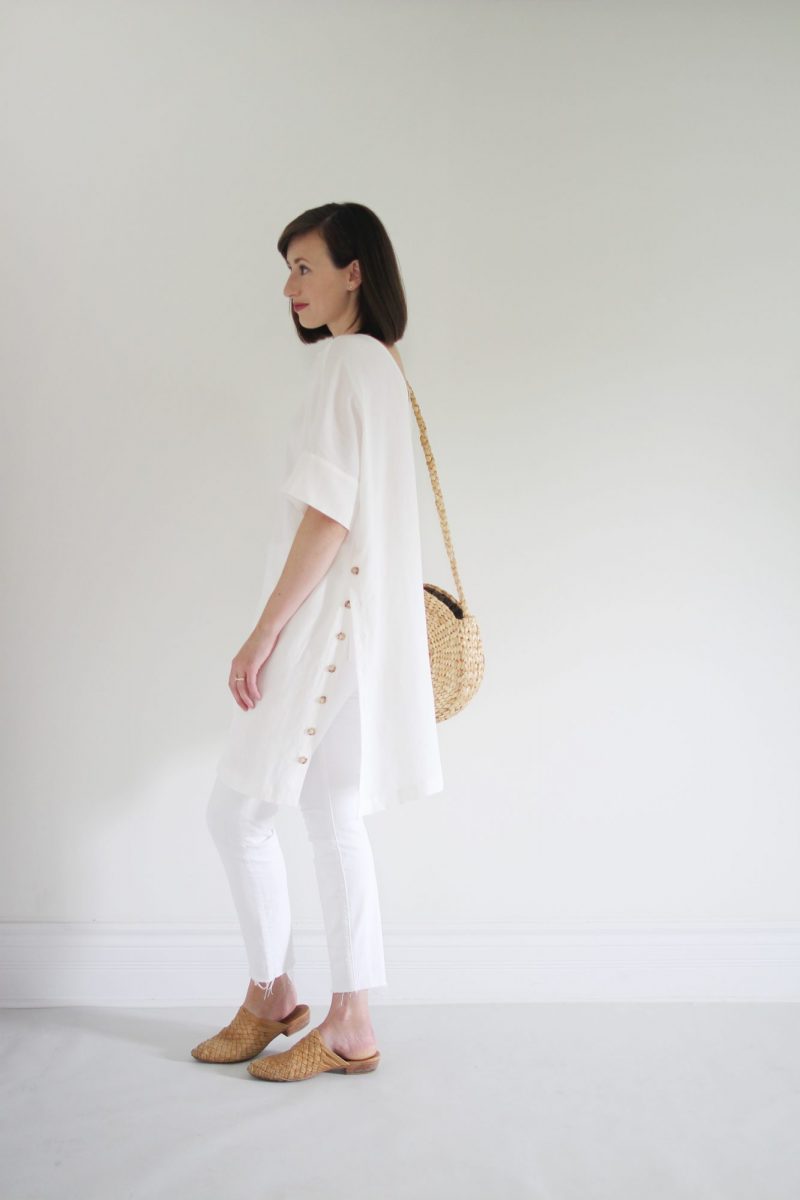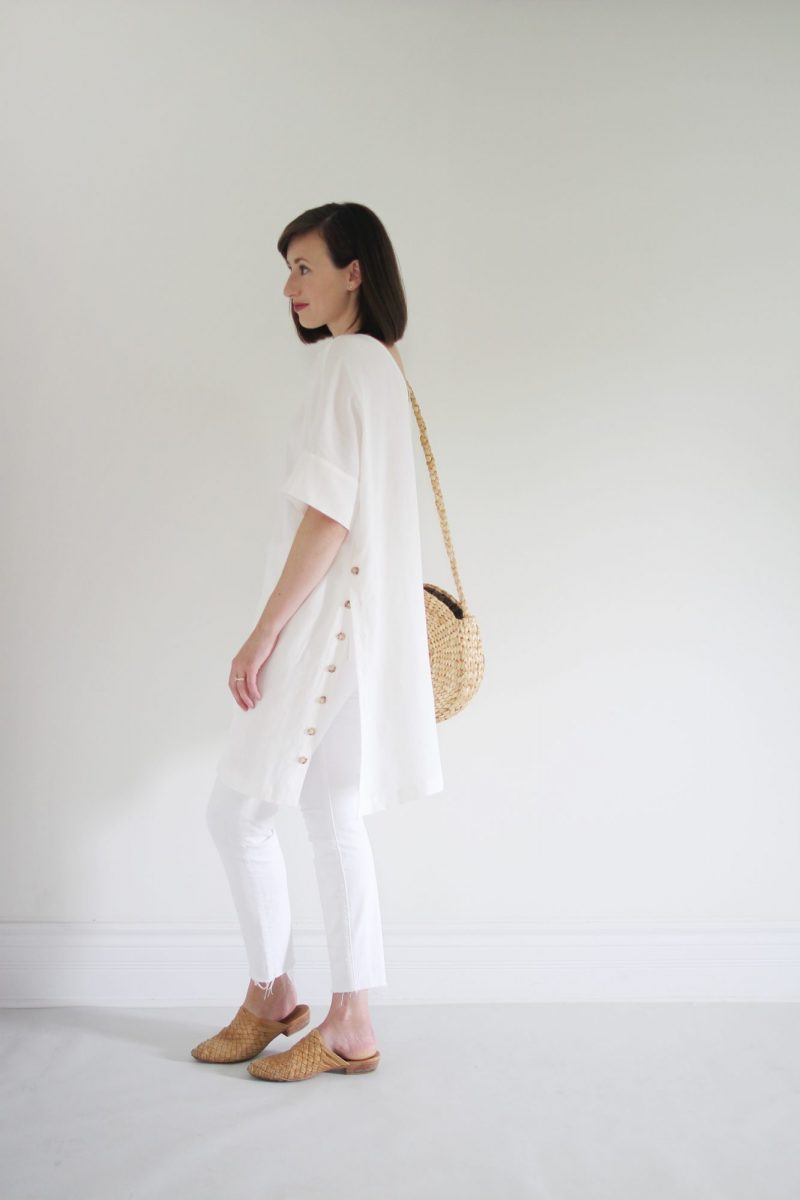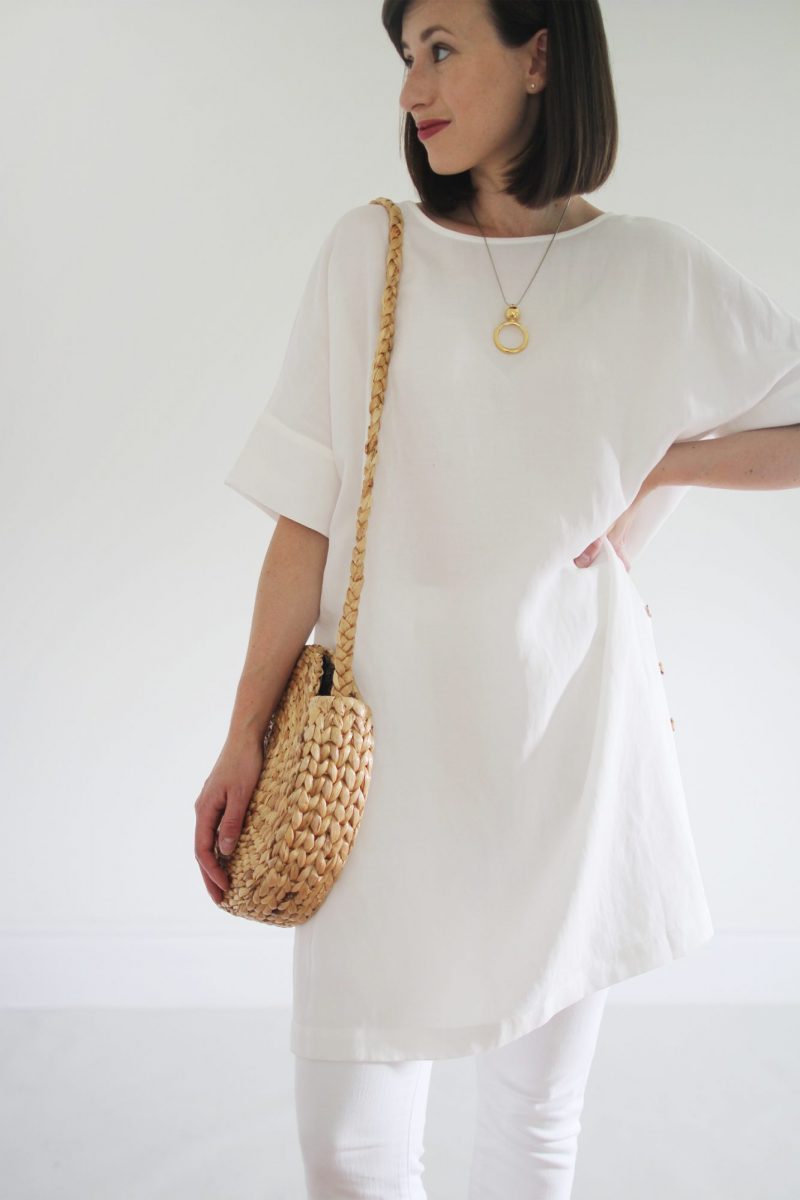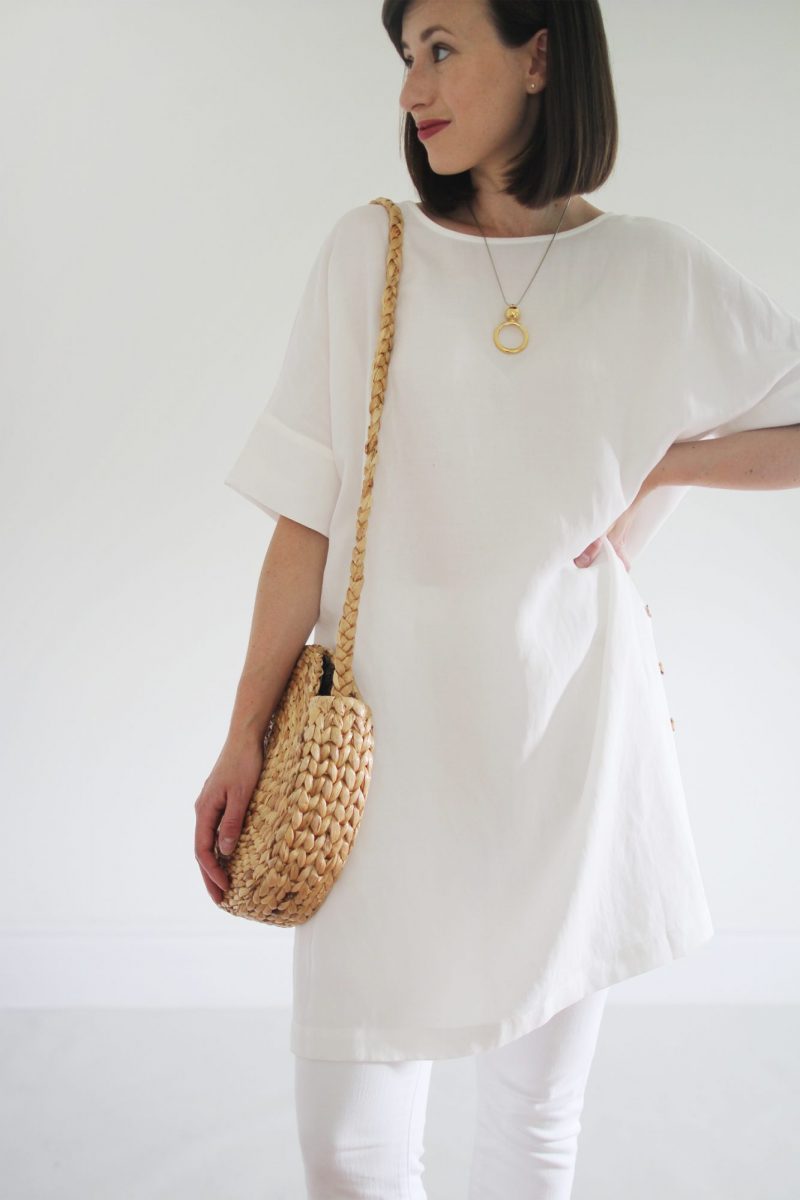 ---
TUNIC c/o VETTA | JEANS | PARIS MULE | WOVEN BAG | NECKLACE (old)
---

---
LOOK 8
---
---
DENIM CROP (old) | FLORENCE SHORT | JARDIN HEEL | WOVEN BAG
---

---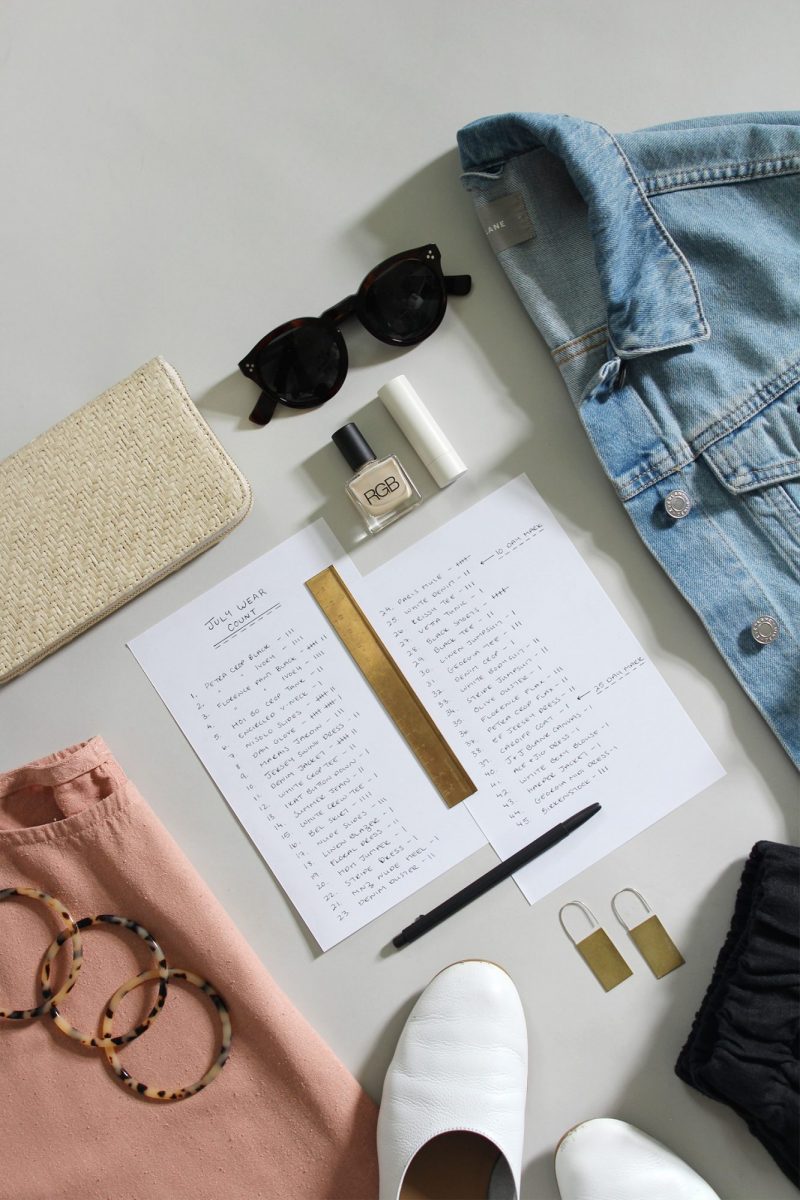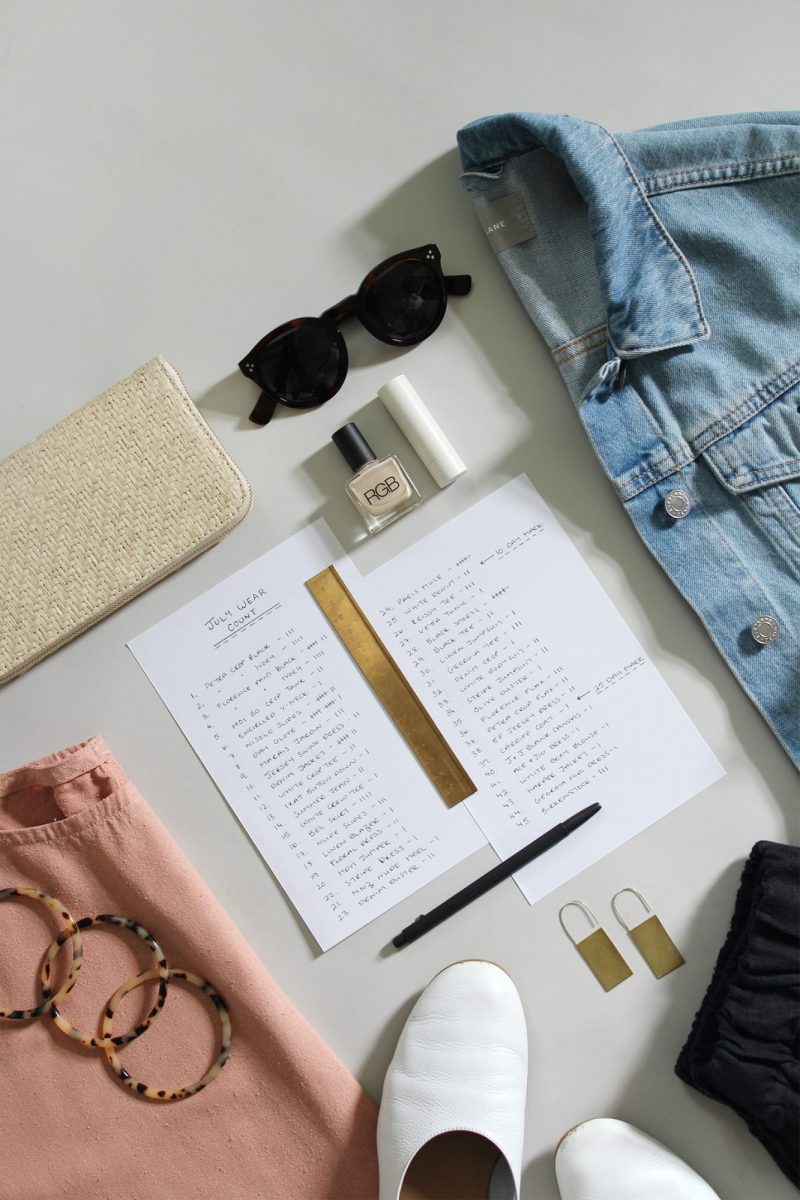 ---
THAT'S IT FOR MY JULY WEAR COUNT!
I HOPE YOU ENJOYED THIS LITTLE PEEK INTO MY CLOSET & STYLE HABITS. Do you have a favourite look?
WHAT WERE YOUR MOST WORN PIECES FROM JULY? I'd love to know!
---
THANKS FOR READING AND HAVE A GREAT WEEKEND! 
---
This post is not sponsored but contains affiliate links. When you shop via the links above I may make commission on a sale. Thanks for supporting Style Bee! All opinions are always my own.