As we head into a new season I always make a point of reinvesting in some of my favourite longterm pieces. This year, more than ever, I'm focusing less on what I want to add and more on what I can make work harder.
I know it's tough to resist loungewear these days but this time at home can be an opportunity to try things out that you might not have otherwise considered. Try pieces that may have felt awkward together before, give different silhouettes and palettes a chance. Worst case, you don't love it and best case, you find some new ways to wear what you already have!
An item I struggled with last fall were cropped jeans, even though I love the style. I've been wearing them for many seasons now but making them work with ankle boots and more layered looks was something I wanted to explore.
Read on for three outfit ideas if you've got a pair of cropped denim kicking around!
---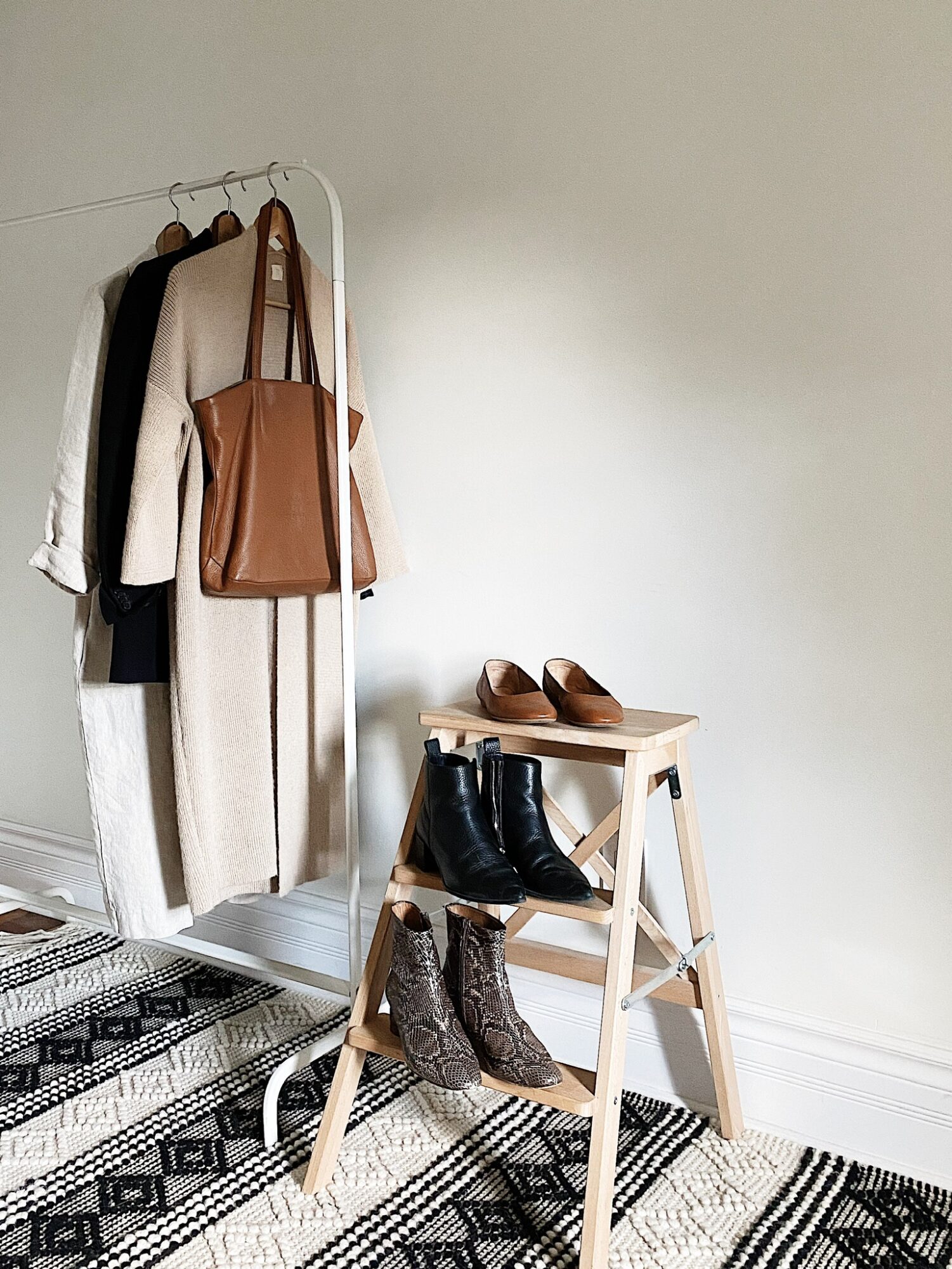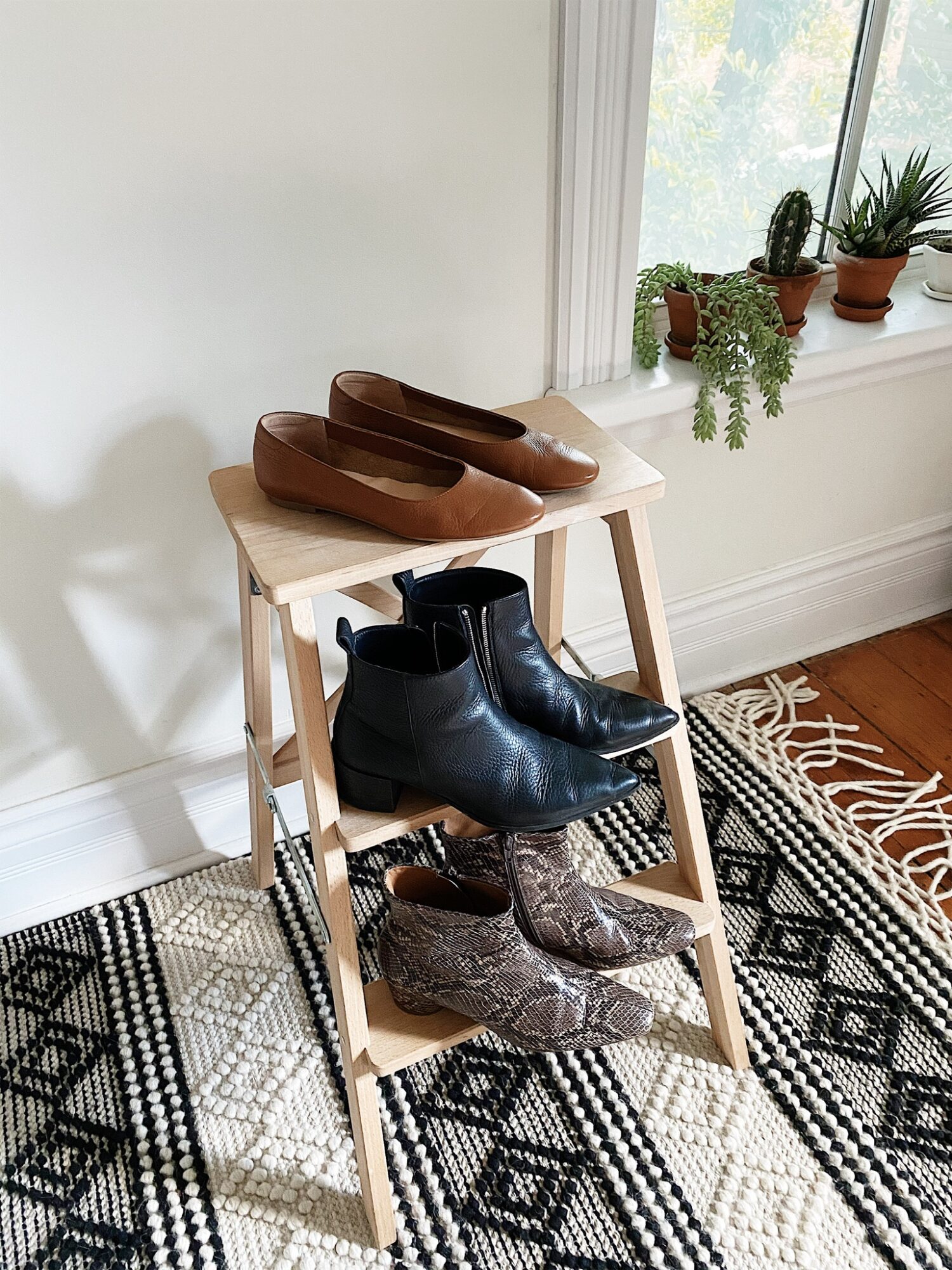 ---
THE BASE
---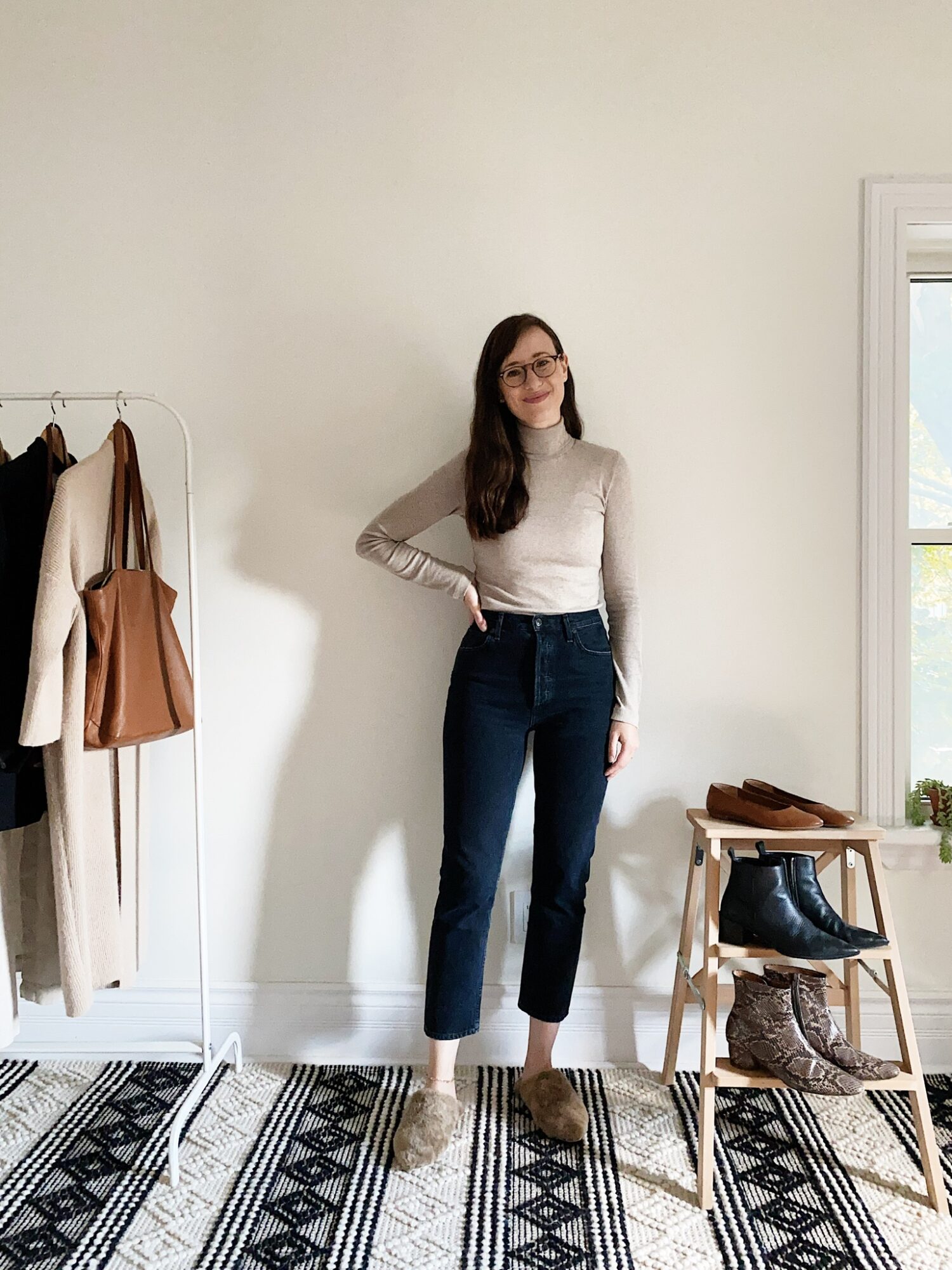 ---
I have to admit I was more than ready to bust out my go-to cool weather staple, the fitted turtleneck. I can't help it, I just love them! This one is from the Canadian basics line KOTN and I have it in a few colours now.
A fitted taupe turtleneck and a pair of Riley straight cropped jeans (linked to the latest version) seemed like an unlikely pairing so I pushed myself to try it out.
---
---
LOOK 1
---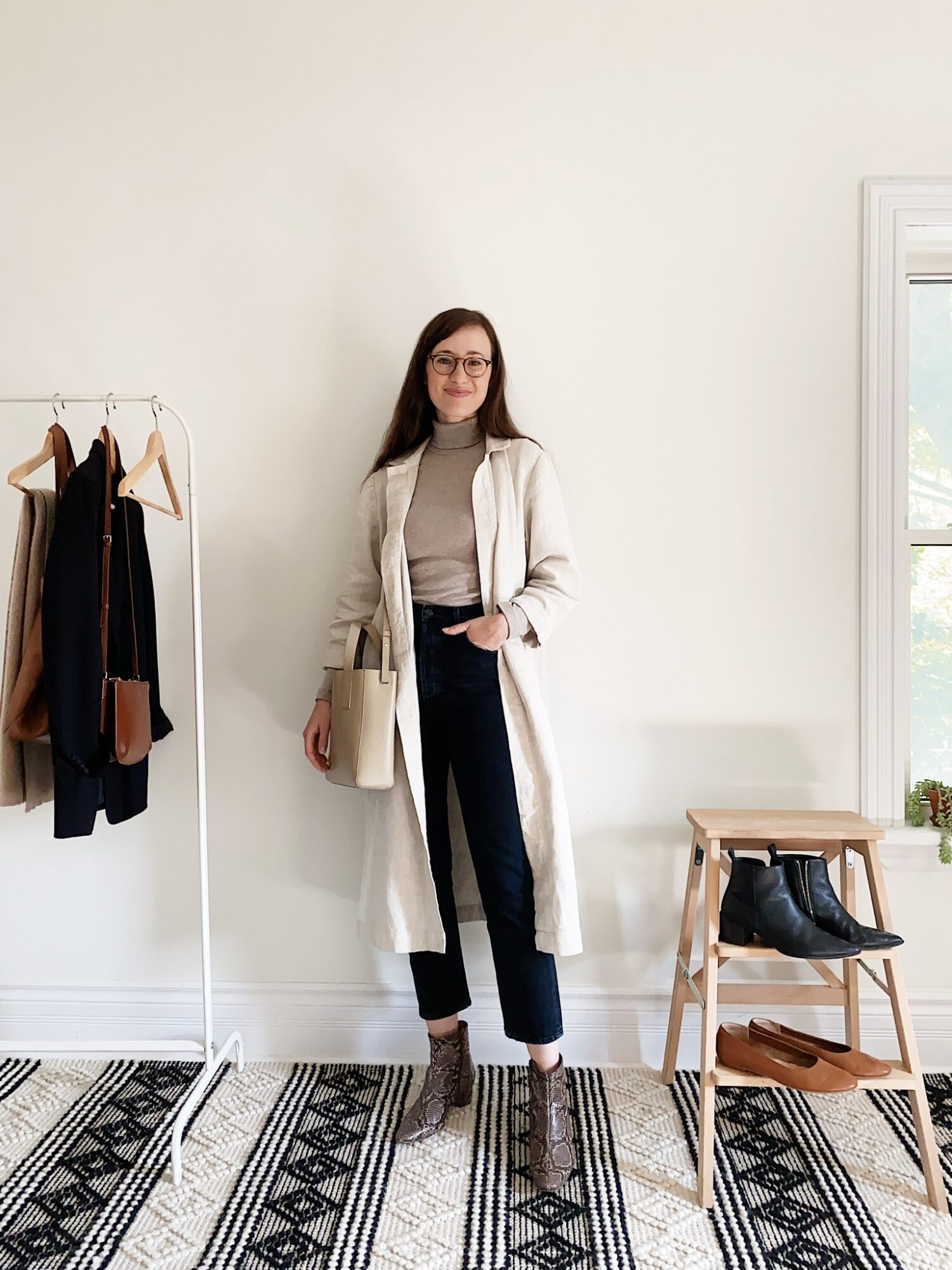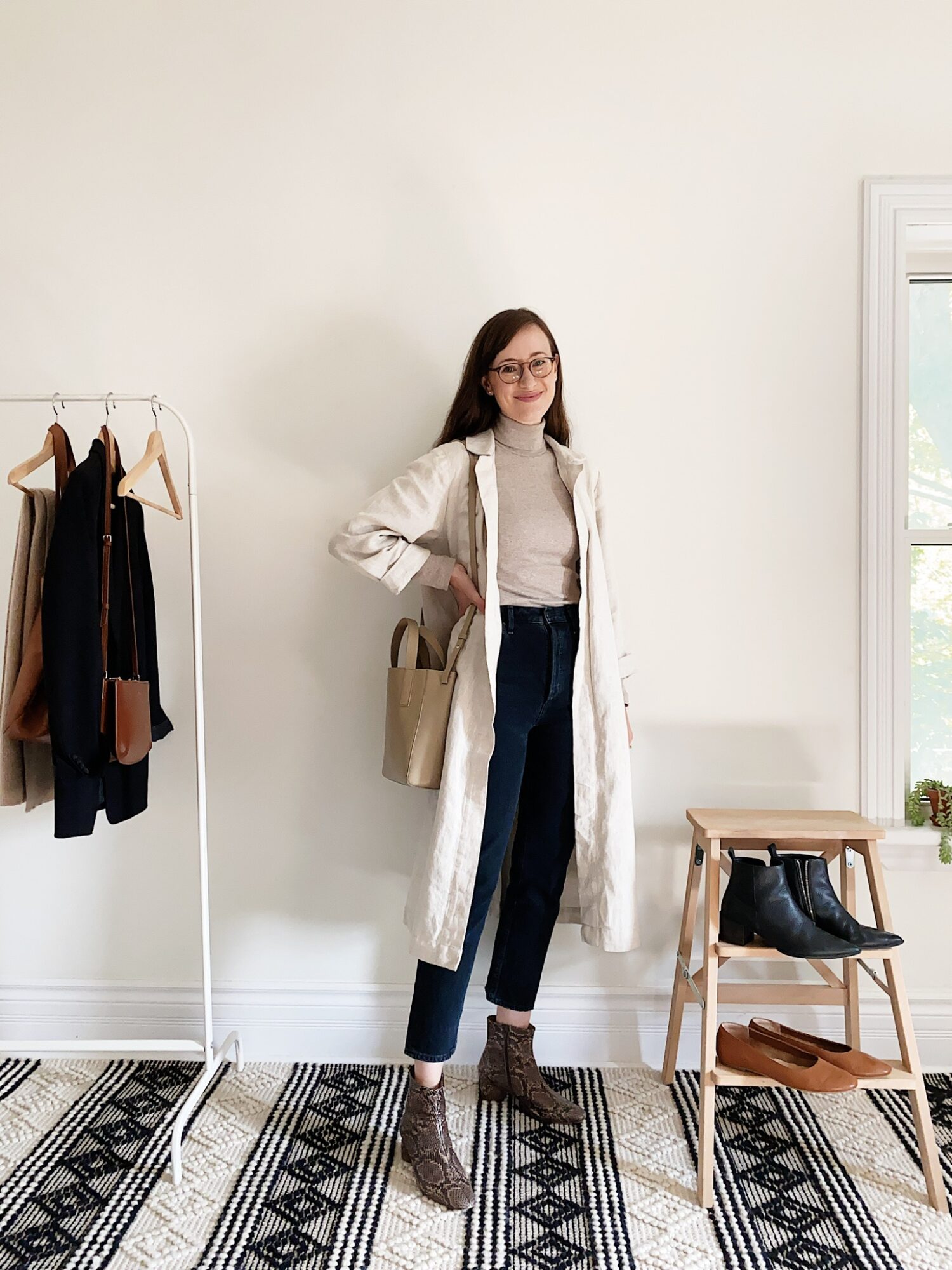 ---
I say this every fall, and I'll keep saying it, linen is not just a warm weather fabric. It's perfect for transitional weather and layering because it's so breathable and adapts to lots of temperatures. So while this trench was a spring addition, I'd always planned on wearing it well into the fall too. Pairing it with my snake print boots and a light taupe bag ended up being a happy accident that I'll most certainly be repeating.
---
---

---
LOOK 2
---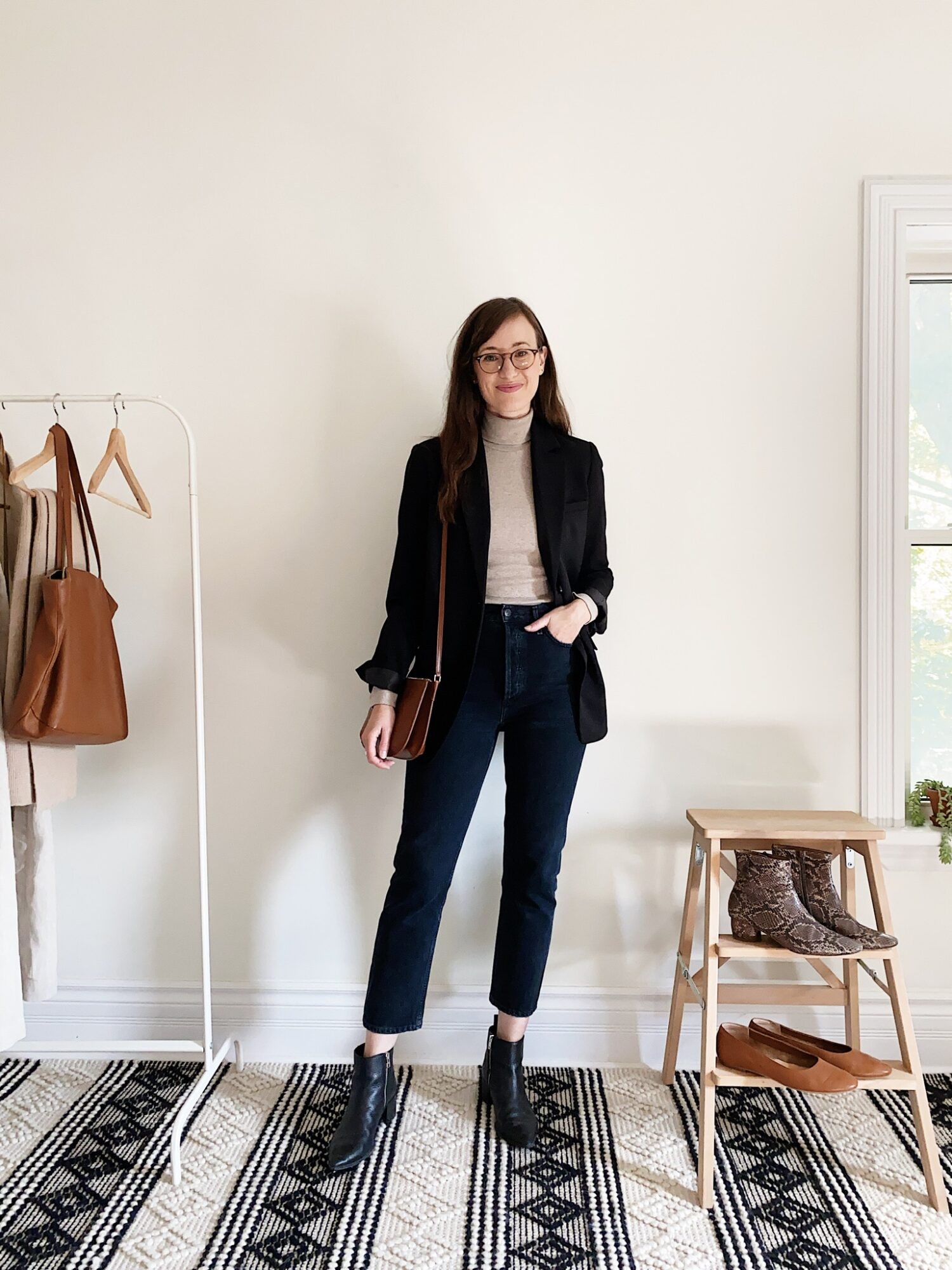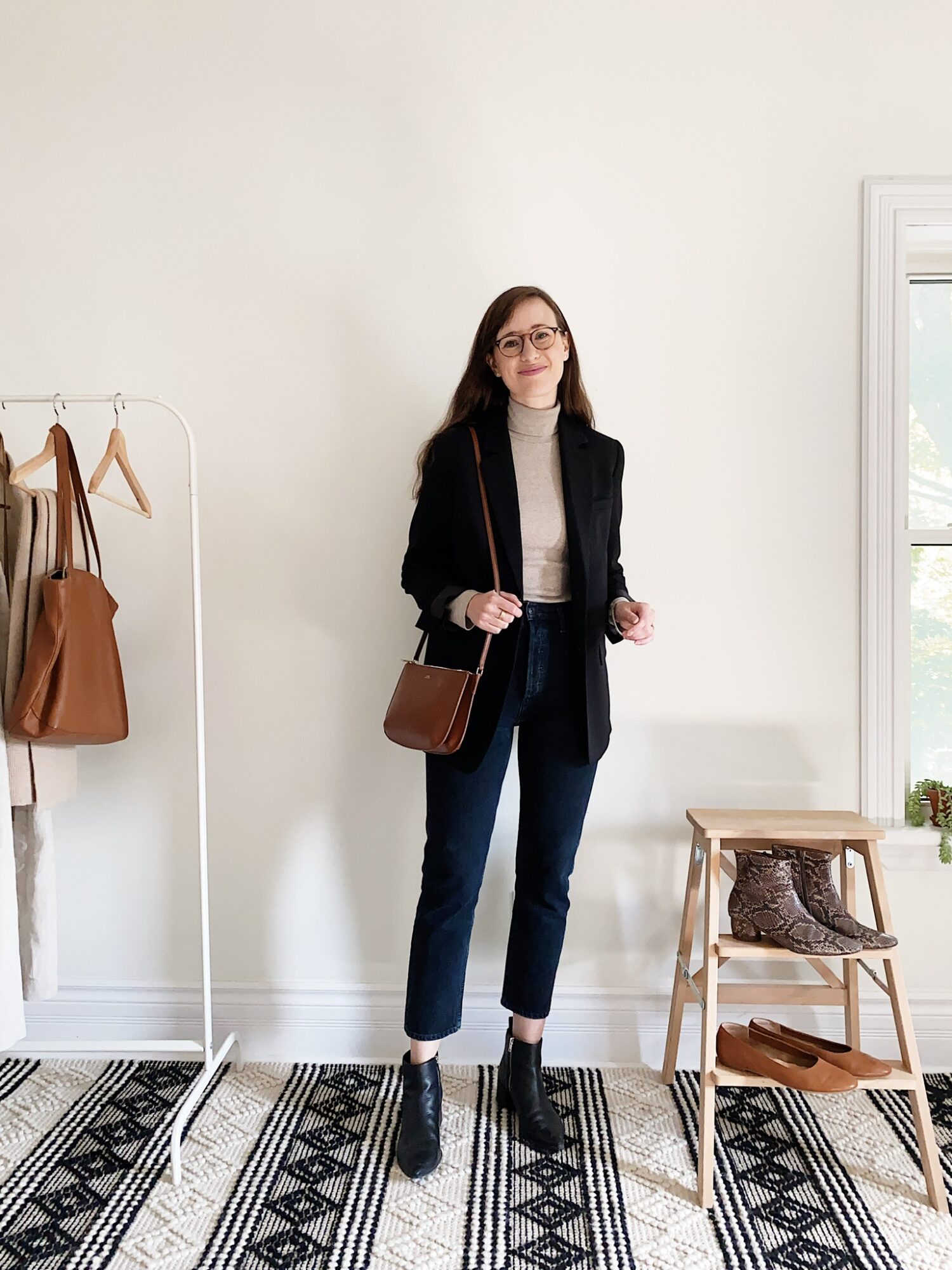 ---
A black blazer black and almost navy denim, eeerrrm, no thanks. At least that's what I would have said about this pairing not long ago. But now I'm kind of loving how the different black tones all balance each other out. The sharp shapes of the blazer and boots contrasts with the casual feel of the jeans and soft taupe turtleneck. A warm brown bag in a sleek shape ties it all together.
---
---

---
LOOK 3
---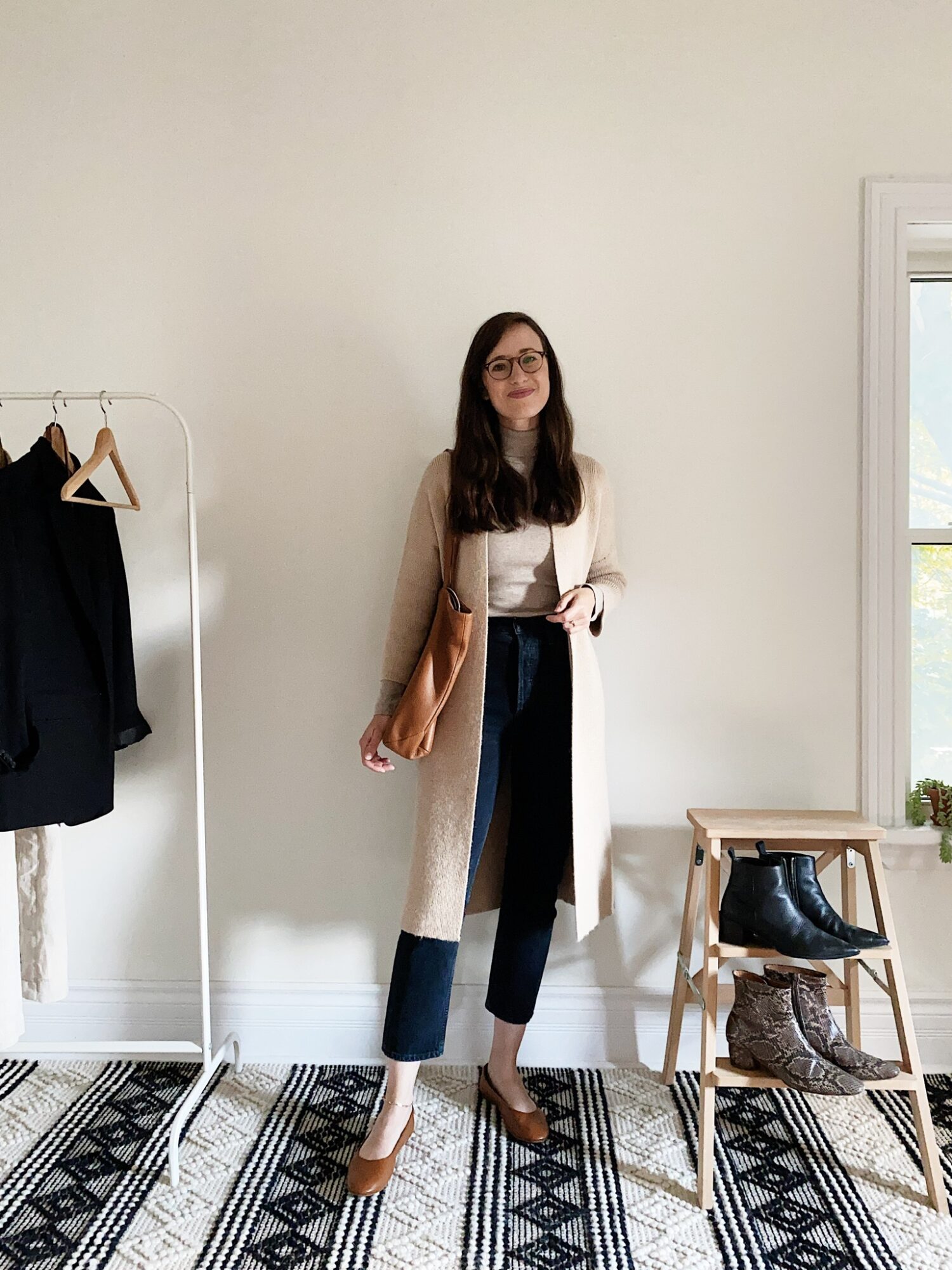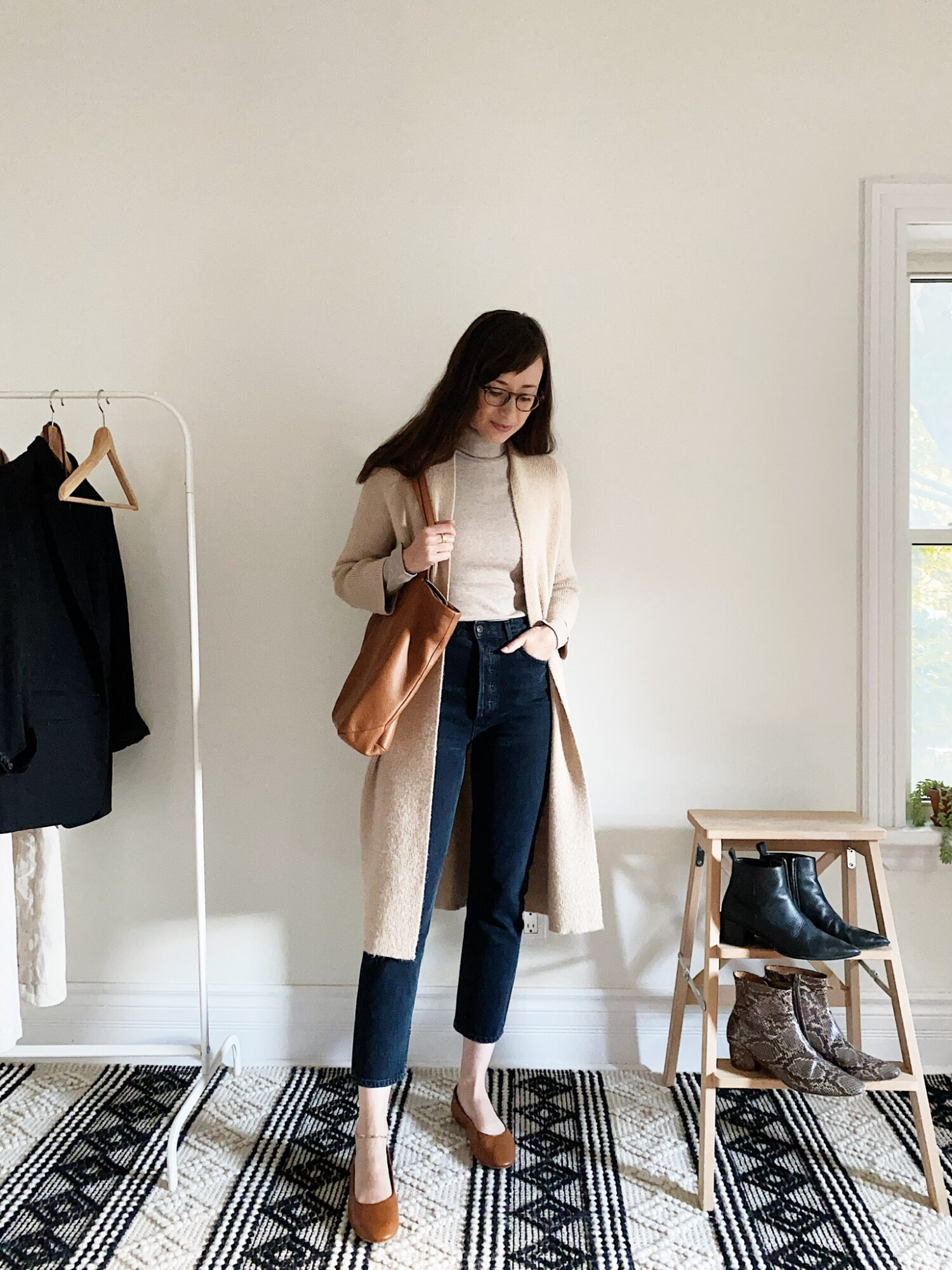 ---
I may not go for pumpkin spice lattes (I'm sorry something must be wrong with me lol) but I'm down with some tasty fall tones! Turns out camel, taupe, washed black and caramel is a really comforting combination.
---
---

---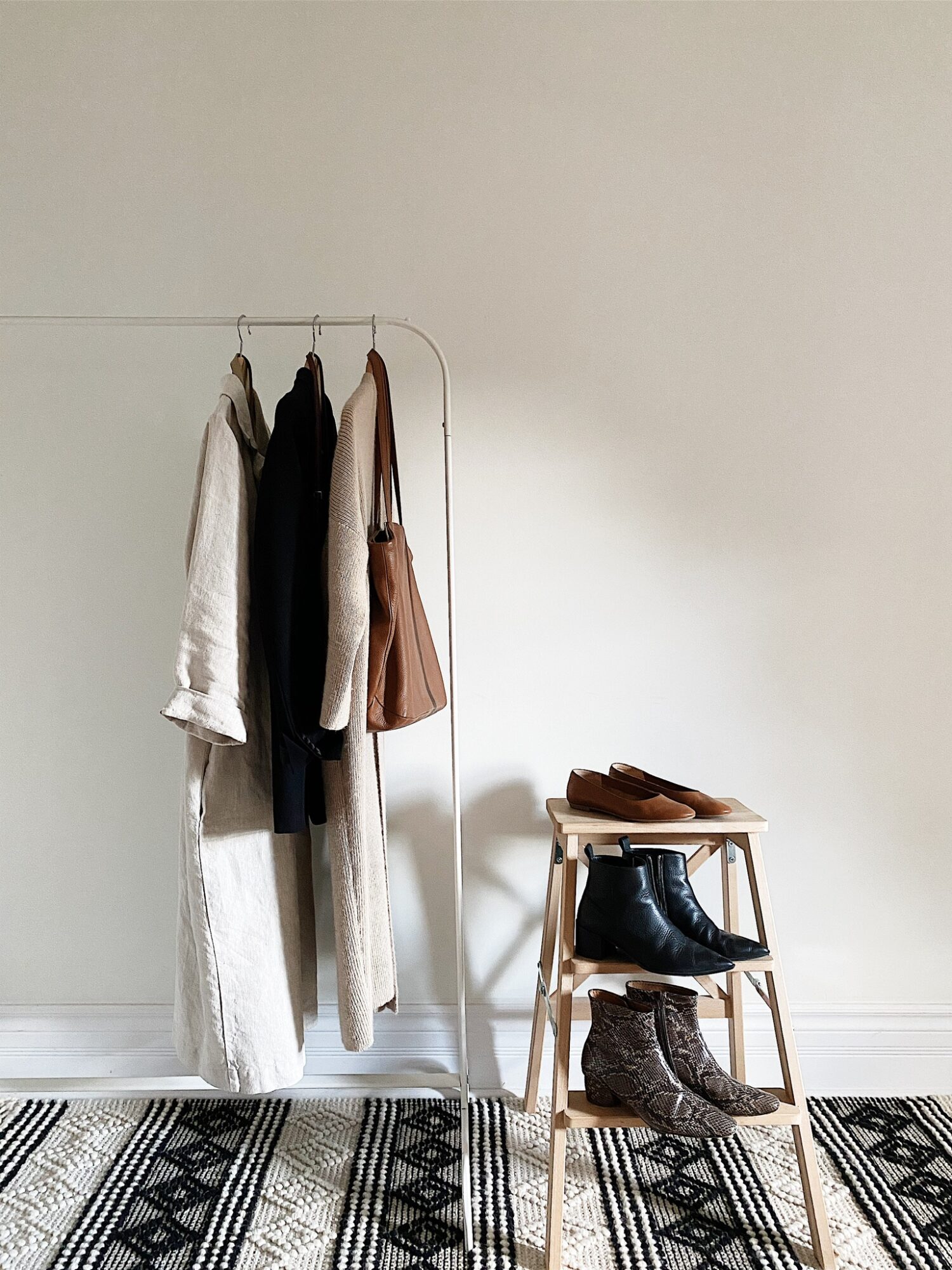 ---
Now that I've pushed my styling boundaries on these cropped jeans I feel like they can do a lot more in my closet and I'm more confident that they work with ankle boots and my favourite layers for early fall. With the world being in the state it's in, I'll take even the smallest win!
So tell me, what piece will you try in some new ways this week? I'd love to know!