Hello again! I'm getting back into the swing of work and life now that the dust from our relocation to the lake has started to settle. Thanks for your understanding while I took a bit of time off for the move and hit a brief pause on the Style Journal to preserve my sanity.
Now that we're *already* heading into June I still wanted to share a proper recap post since there were 19 looks added in May.
---
Here's what this post will be covering:
My favourite 6 looks from May.
Themes I noticed and styling tricks to employ in your own closet.
10 items readers are loving.
What's coming up for the Style Journal…hint: WEEKLY THEMES
---
6 LOOKS I LOVED
---
LOOK 1 | LOOK 2 | LOOK 3 | LOOK 4 | LOOK 5 | LOOK 6
---
THEMES
---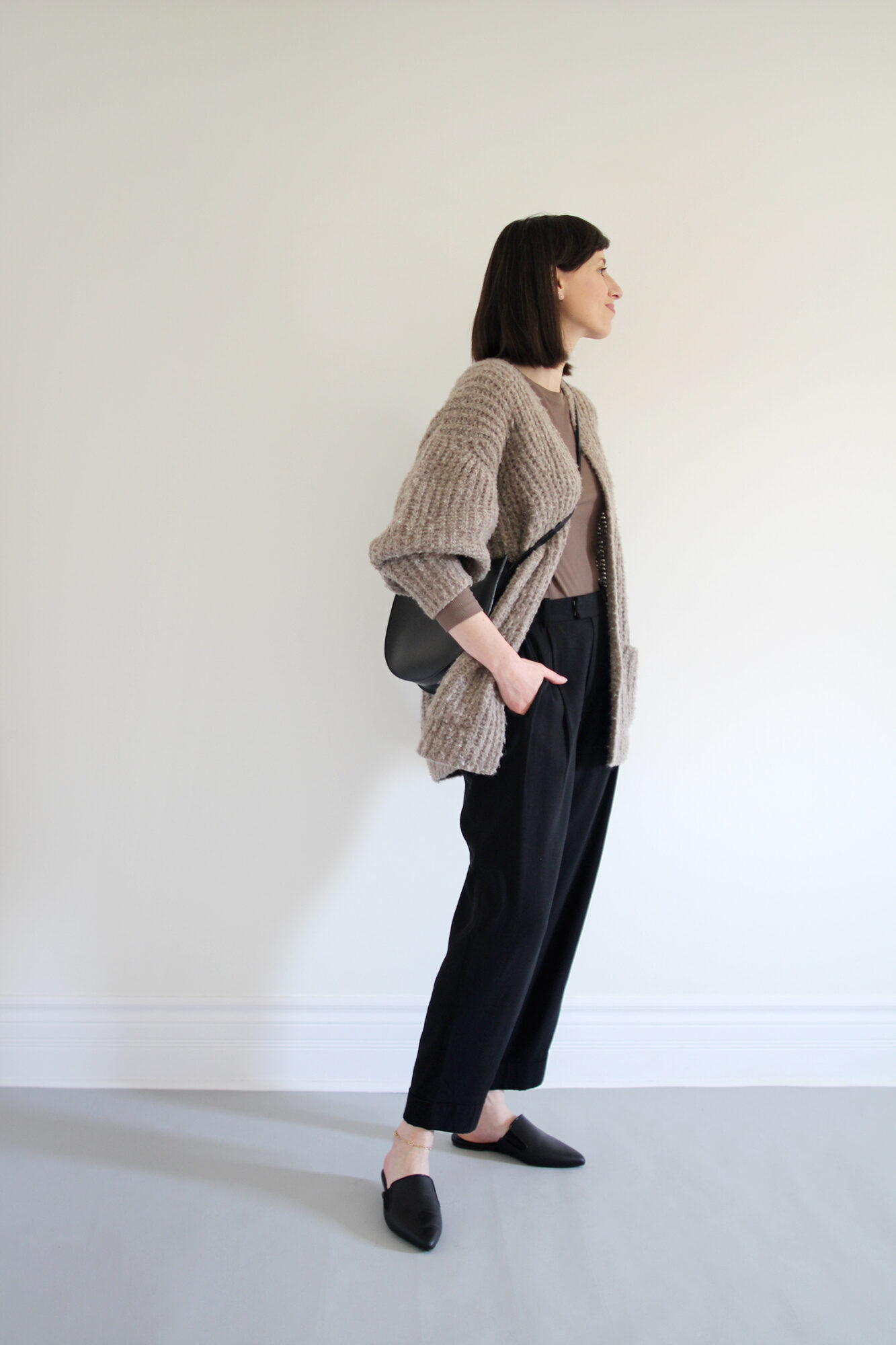 MID RISES
Don't worry, low rise jeans are nowhere in my future. That said, I've noticed that a mid-rise isn't all-together awful. Especially on a pant that has a bit more movement like my Tencel jeans and trousers.
---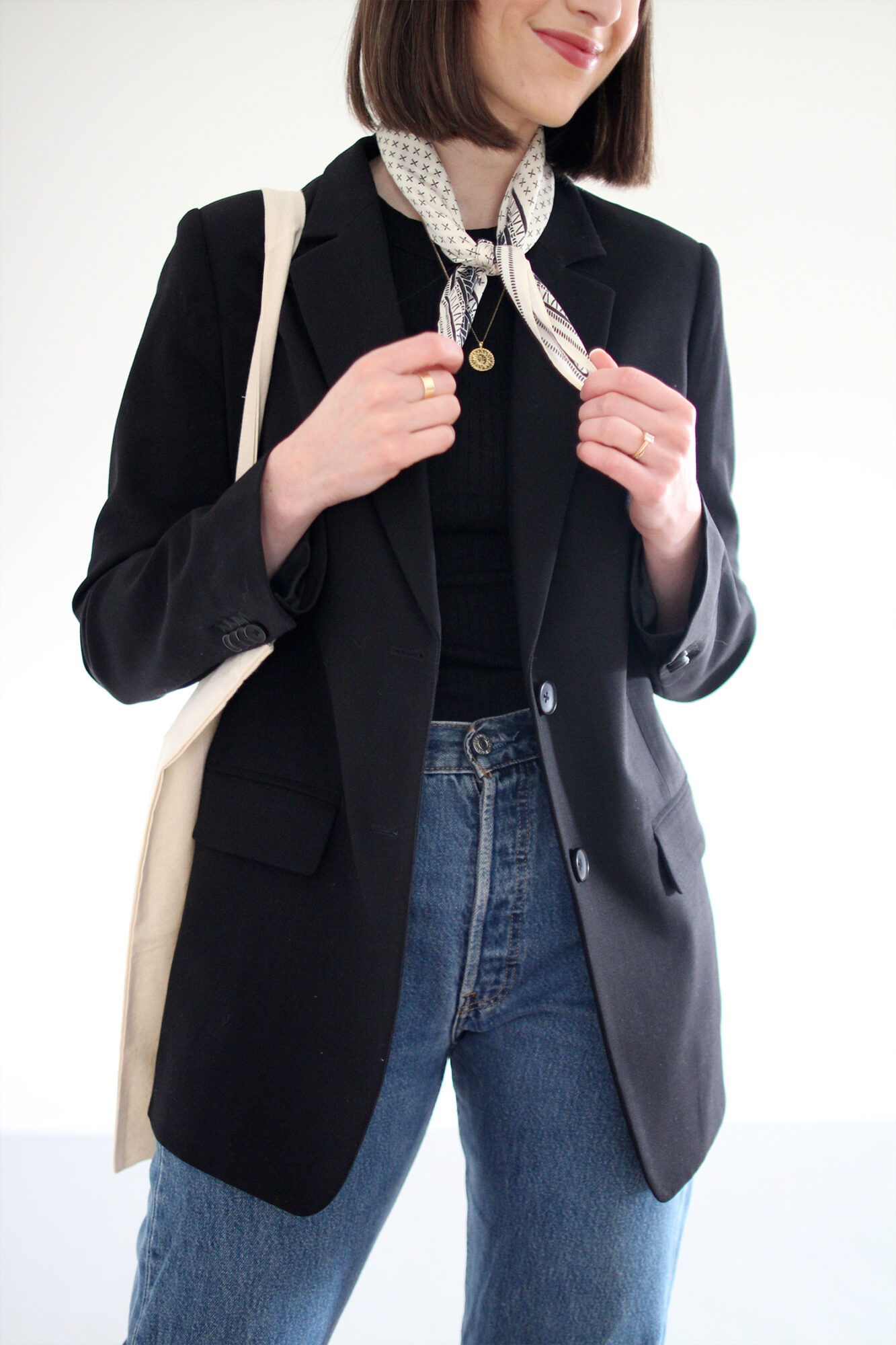 BANDANAS
My favourite silky neck accessory came back out this month and it always adds some fun and interest to a simple look.
---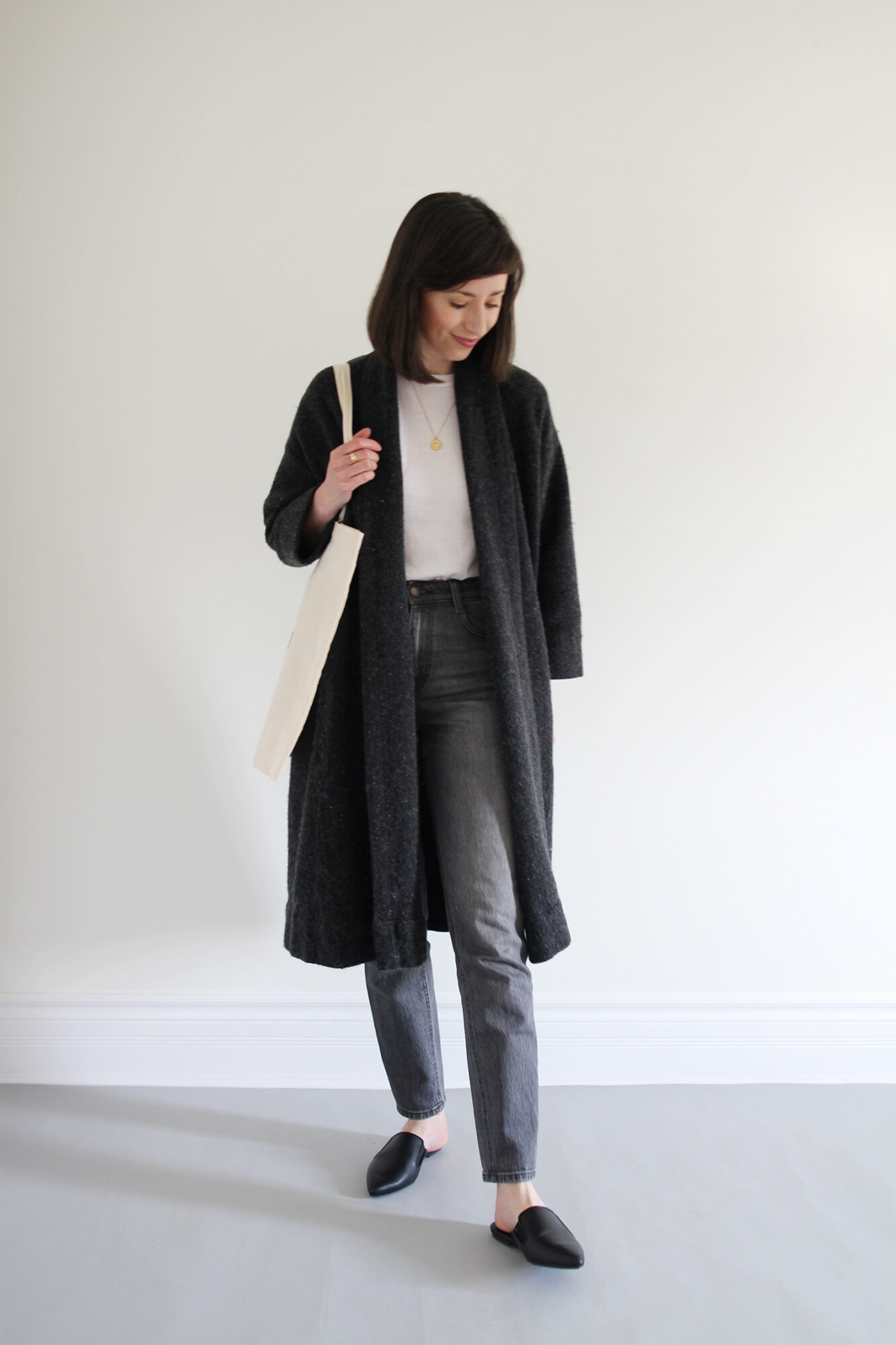 MULES MULES MULES
These are definitely my favourite footwear style for the spring. I think they work well with every pant style and have a more contemporary feel than a flat. I also appreciate how they elongate the leg.
---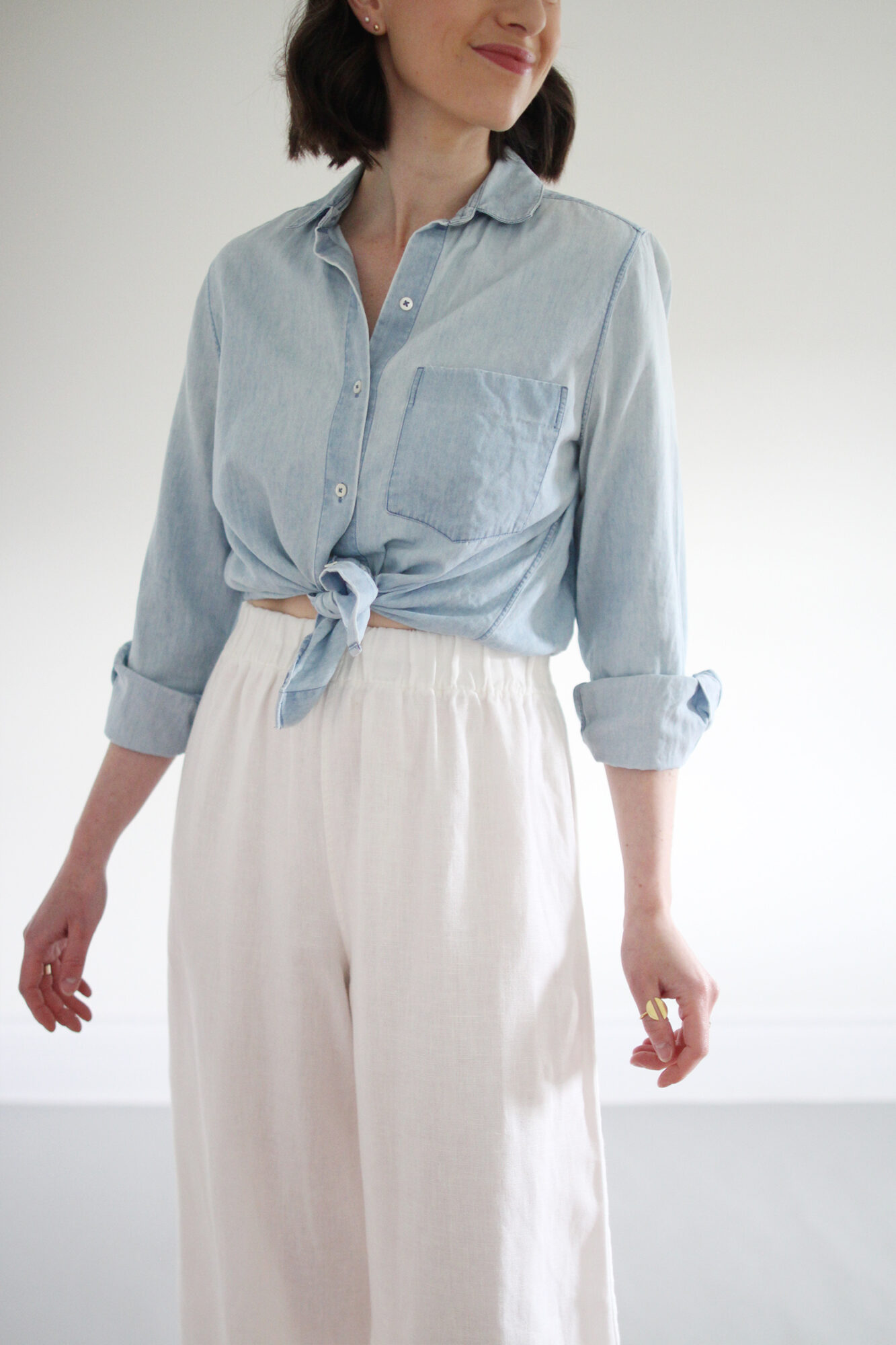 FEMININE FLAIR
Swingy dresses, knotted tops and lighter palettes made a slightly more frequent appearance this month. Not surprising given my affinity for feminine elements in warmer months.
---
READER FAVOURITES
---
Here are some of the most clicked and shopped items from the month of May. I love how once again, these 10 items would make for a really great 10 x 10 capsule.
---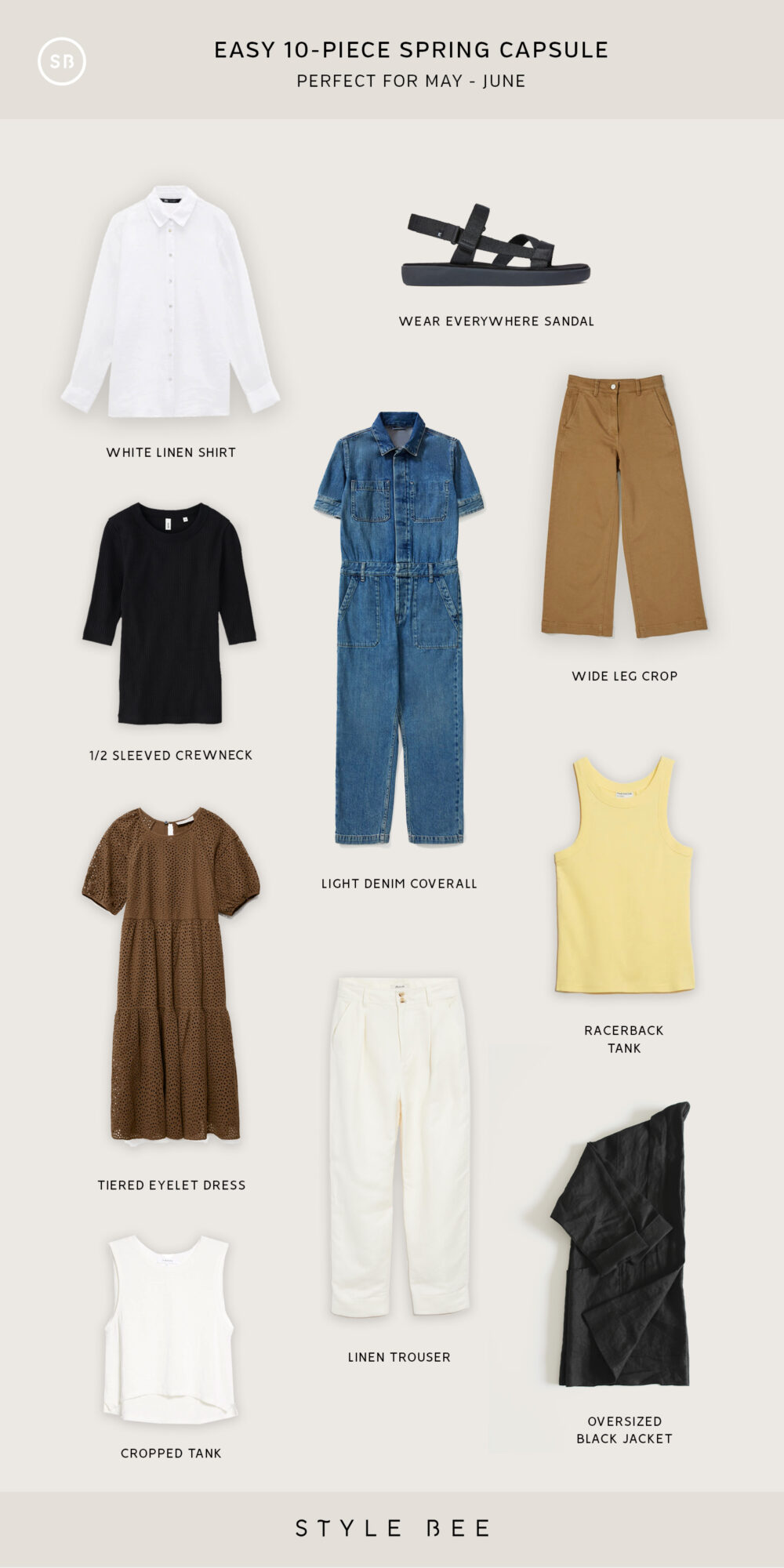 ---


---
1 – Relaxed Linen Shirt – This has been a favourite for the last two months and it's been a personal favourite in my closet for years. I have a size 4 for a very relaxed fit.
2 – Ribbed 1/2 Sleeve Crew – TTS with good stretch. I got my usual Small. Use LEEV10 for 10% Off your first order from KOTN (a Canadian brand!)
3 – Super Soft Summer Jean Coverall – The Guide Coverall from Tradlands has been a surprise staple this spring. It's sold out and I love the sounds of Everlane's short-sleeved, lightweight denim option.
4 – Original Universal Teva's – I have the classic sole but there are midform and platform options if you're leaning into all things 90's.
5 – Wide Leg Crop Pant – This is a long-standing crowd-pleaser. I wish they would do an option that was slightly longer because I'd be all over it! See my original unsponsored review here.
6 – Tiered Eyelet Dress – This was a suggested alternative to my black Christy Dawn dress. A perfect summer throw on and go type of dress. Dress it up with statement earrings and block heels or keep it simple with mules and a tote bag. I also LOVE this option from Sèzane.
7 – Basic Linen Crop Tank – This is a great dupe for the Petra Crop from ES. Great price point and lots of colour options.
8 – Linen Blend Trouser – This was an option I found and based on how much readers love them, I'm considering a pair myself! Great option for something with a combination of tailored and easy-going.
9 – Good Cotton Racer Back Tank – I'm not usually big on yellow for me personally, but this one is the perfect blend of creamy and cheerful. I am patiently waiting for black to restock and I'll be ordering a few.
10 – Black Linen Jacket – Another great dupe for my Clyde Linen Jacket from ES.
---
WHAT'S COMING UP FOR THE STYLE JOURNAL
Drumroll please…
---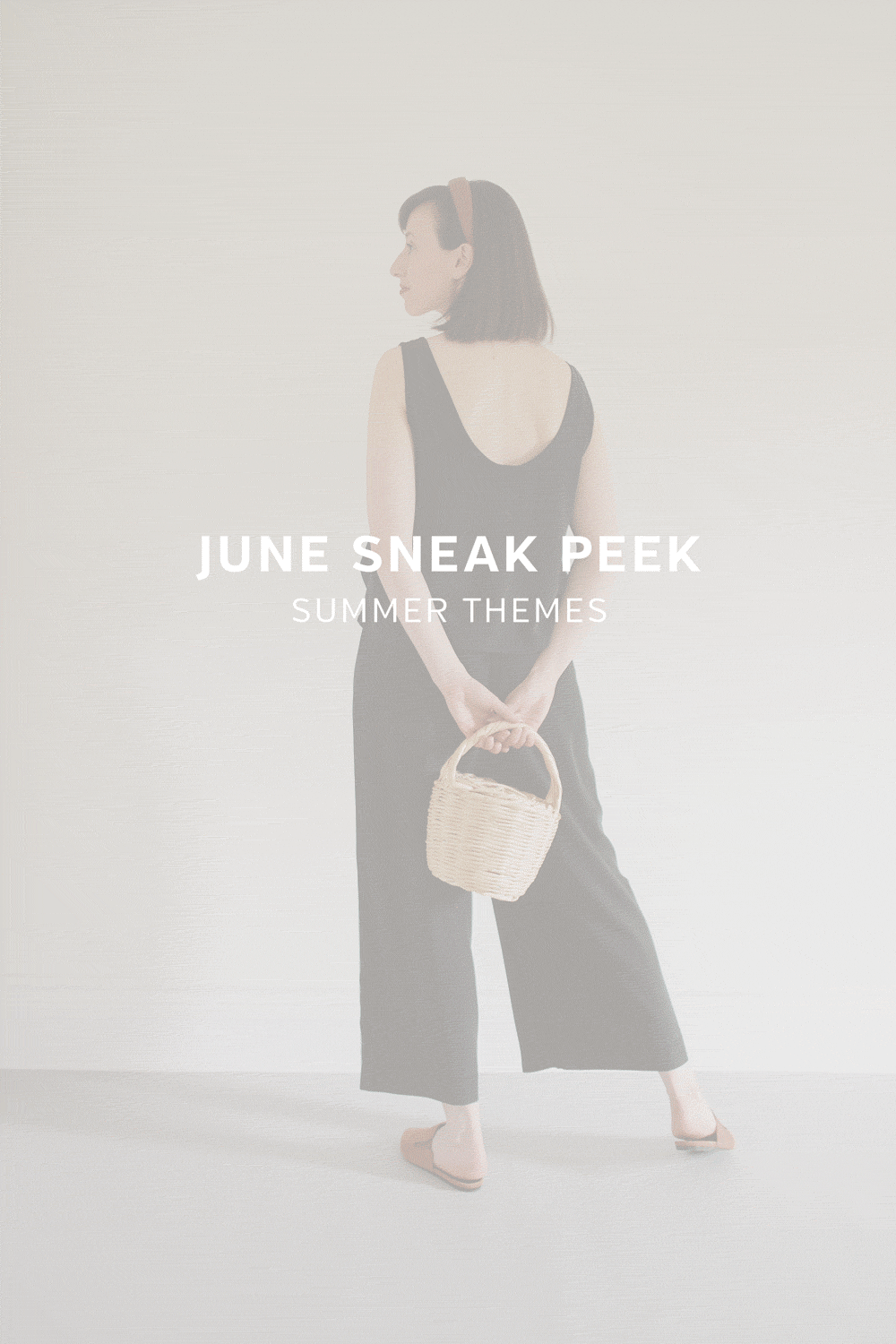 ---
WEEKLY SUMMER STYLE THEMES!
I thought it would be fun to get into the summer style spirit with a different theme each week during the month of June. Be sure to tune in tomorrow to see which one I'm starting with!
---
& that's it for now folks!
Thank you so much for continuing to tune into the Style Journal. I hope it's still a great source of style inspiration for you and serves as a bright spot during your time online.