I allllmost decided to forego this September edition of Monthly Vibes but decided it was worth taking a moment to look back on what felt like one of the shortest months yet this year. As is usually the case, putting this post together made me realize just how much I'd managed to cram into another set of 30 days. One of my best friends came to visit, we harvested so many goodies from the garden, made progress on the house and the blog got some major rep from one of my all-time favourite bloggers. Oh and I managed to finally hit publish on the Canadian Responsible Shopping Guide, which has already had a few new gems added! All-in-all it was an undeniably good month, so let's take a quick look back and a peek at what's ahead!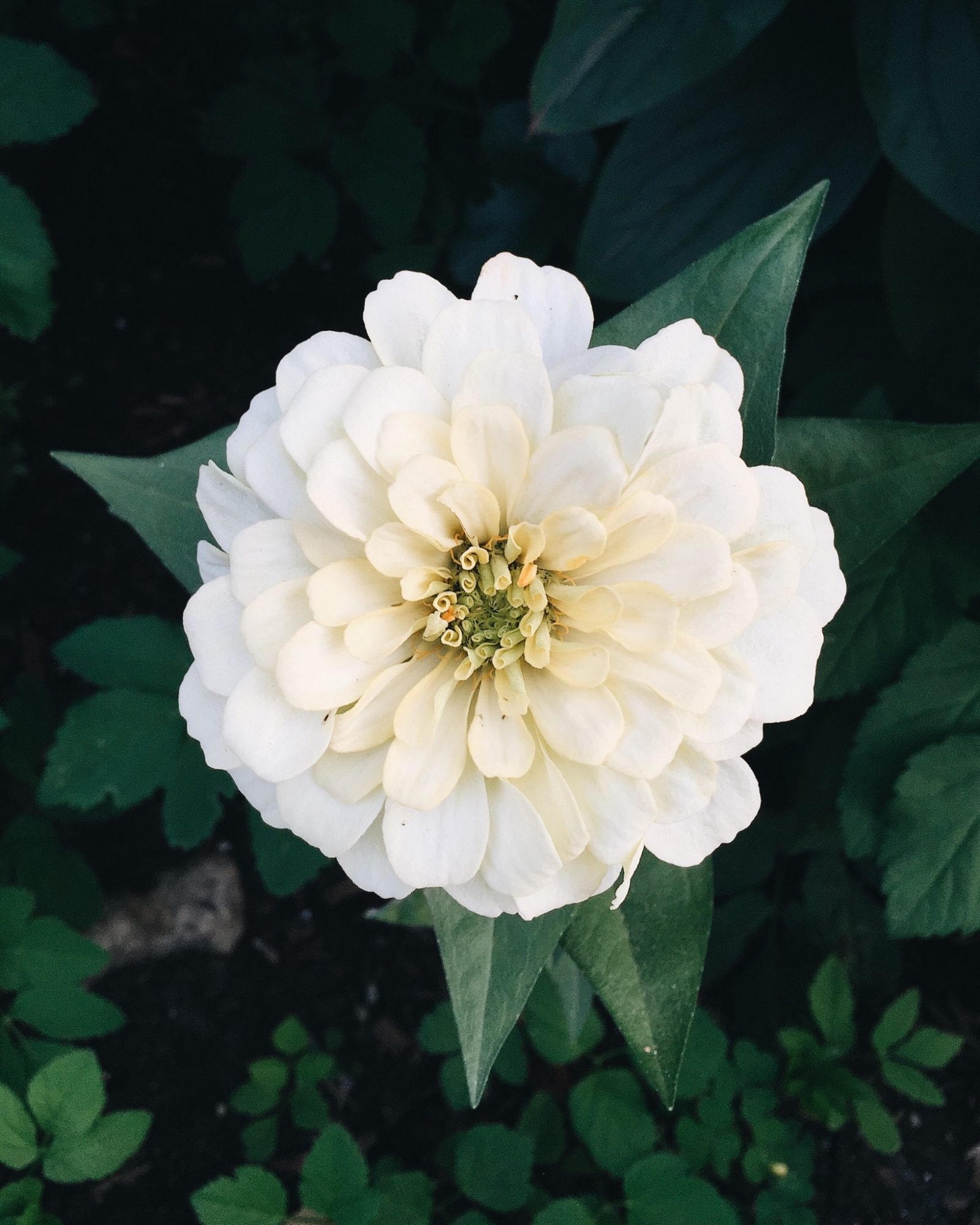 ---
PLANTS
It wasn't until a few days ago that the leaves started changing, but they've been in a hurry ever since so I'm glad I took the opportunity to capture a few leafy green scenes while they lasted. Of course, there's no shortage of succulents and cacti in my life so I snapped a couple portraits of them too. I definitely inherited my plant obsessions from my Mum, who has essentially filled every surface of my parent's home with something leafy and alive. She's had one particular Jade plant for what feels like my entire life but it's at least 15 years old! I get a lot of questions about how I keep my succulents alive (which I welcome!) so I think I might create a little handbook to share all my tips and tricks in, which may or may not just be a scheme to buy more.
---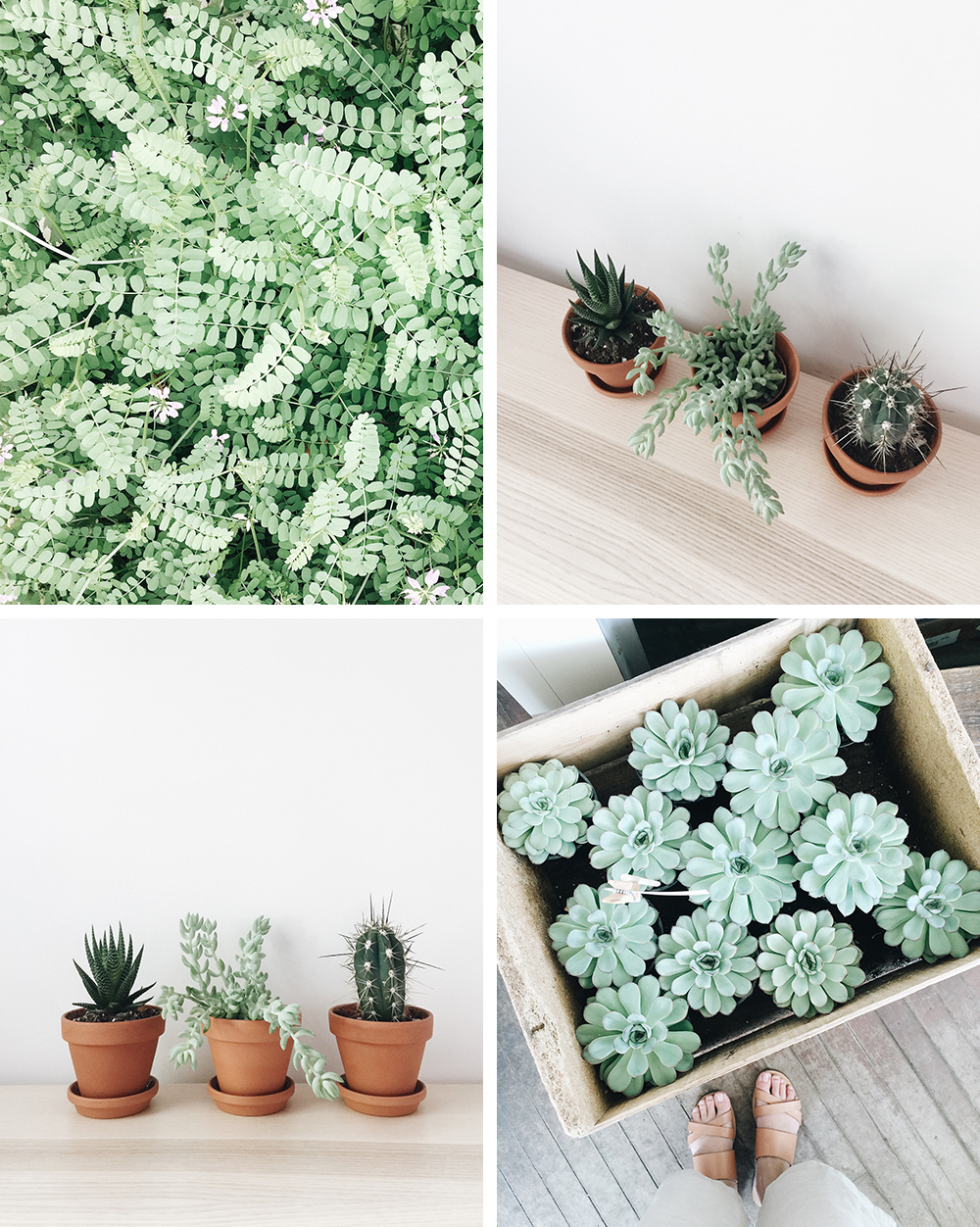 ---
FOOD
September was a great month for culinary delights. It kicked off with a visit from my girl Allie, who like me, LOVES good food and believes very little in moderation. We set out to build the most epic charcuterie feast while she was here and I think it's safe to say we were successful. Cheeses, meats, breads, pates, pickled delicacies, mustards, olives, local brews and fresh fruits were combined to create a feast fit for queens! Or at least well worthy of documentation.
---
---
We harvested so many good things from the garden. Kale, hot peppers, squash, cherry tomatoes and herbs all came to fruition during September and we took full advantage. Spicy pasta sauces, epic salads and tasty mashed butternuts have all been on repeat these days.
---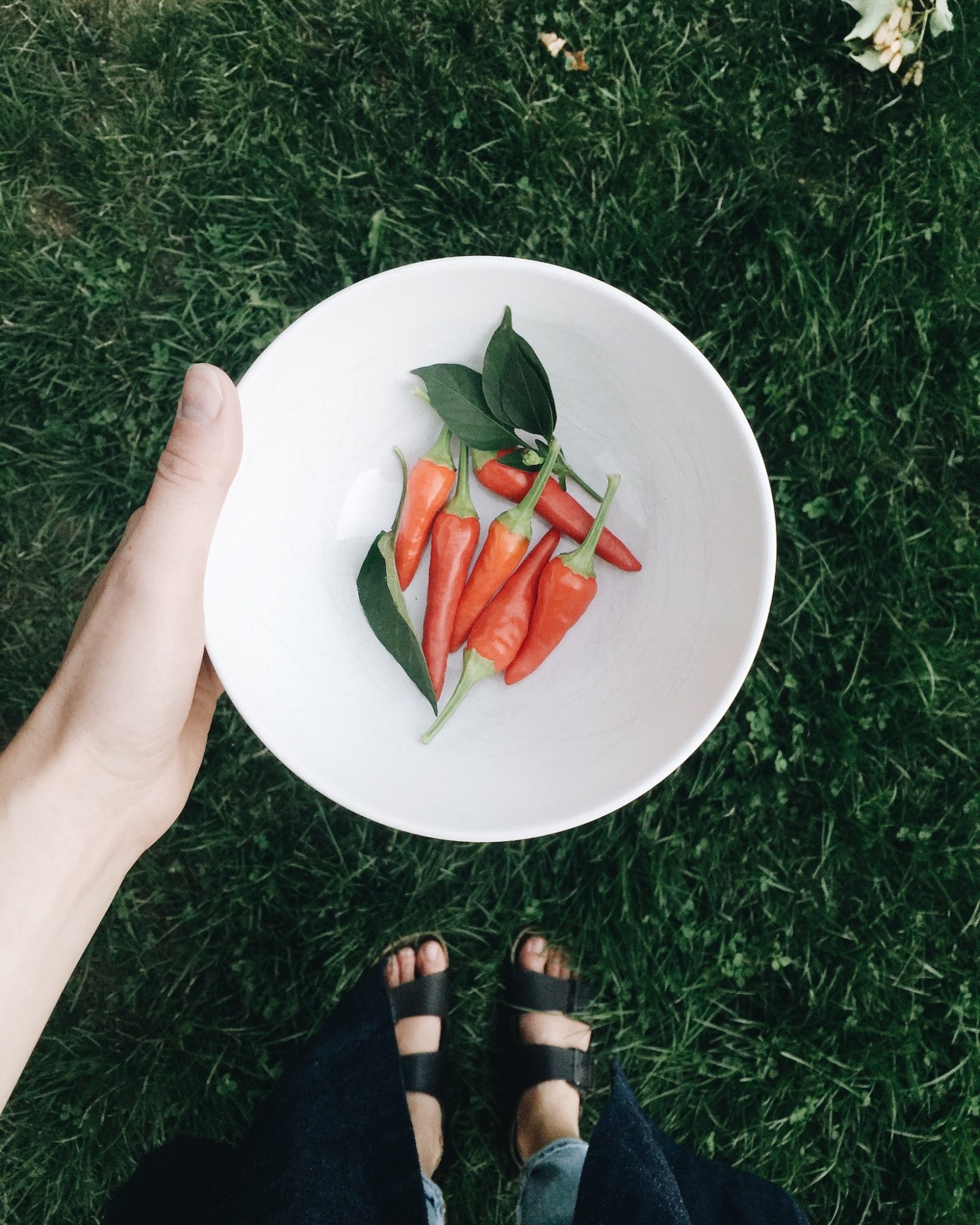 ---
My Mum and I treated ourselves to a fancy lady luncheon last week at my current favourite spot Artisanale. I absolutely love their take on French country cooking and the cozy atmosphere is friendly and delightful. If you're in a treat-yoself mood and happen to be in Guelph, definitely give it a try!
---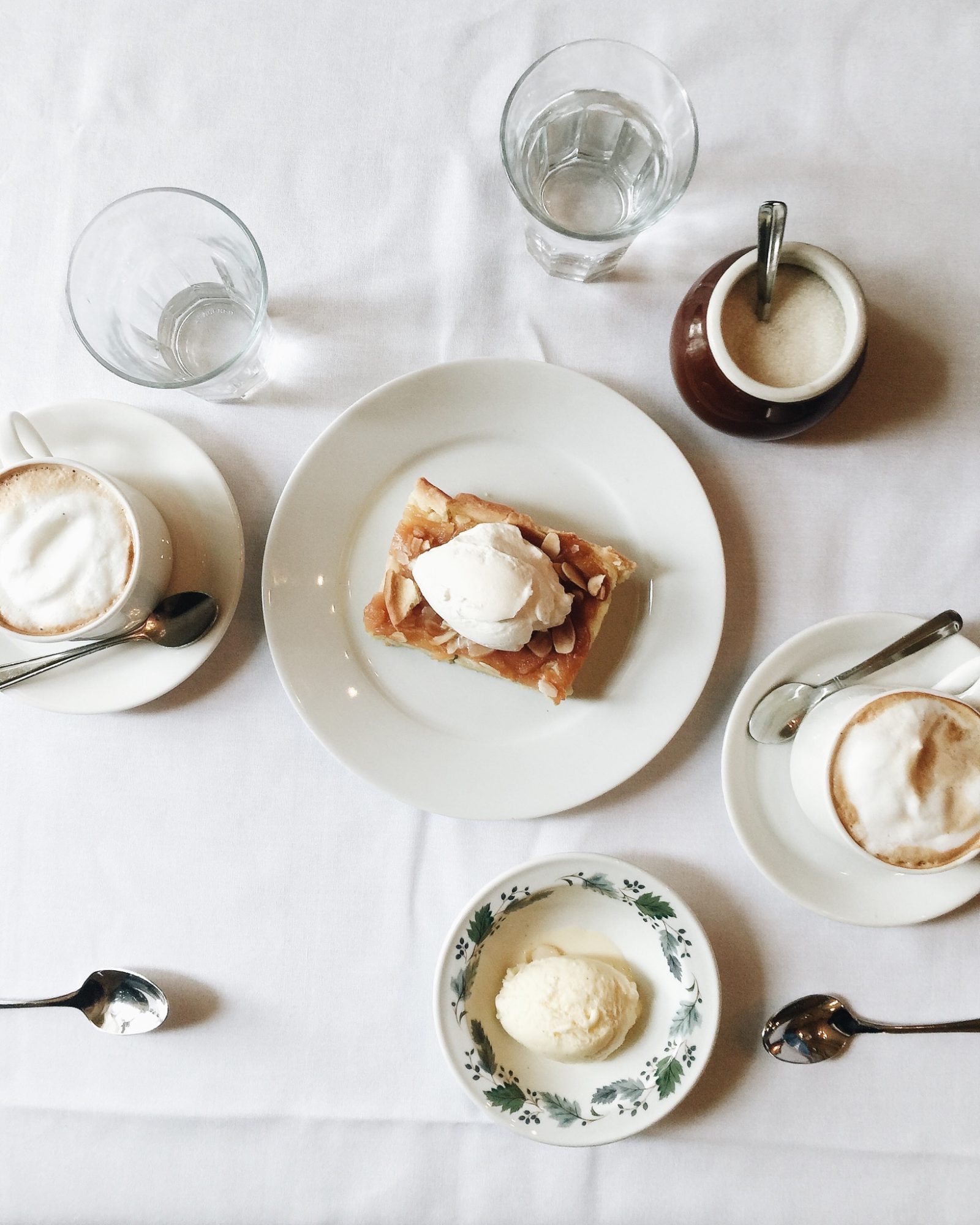 ---
MARKET
I wish we could manage a trip to the Farmer's Market every weekend but it seems once a month is the best we can do at the moment. At least the novelty wont wear off at this rate and it serves as a little mid month reward when we're feeling up to an early Saturday stroll downtown.
---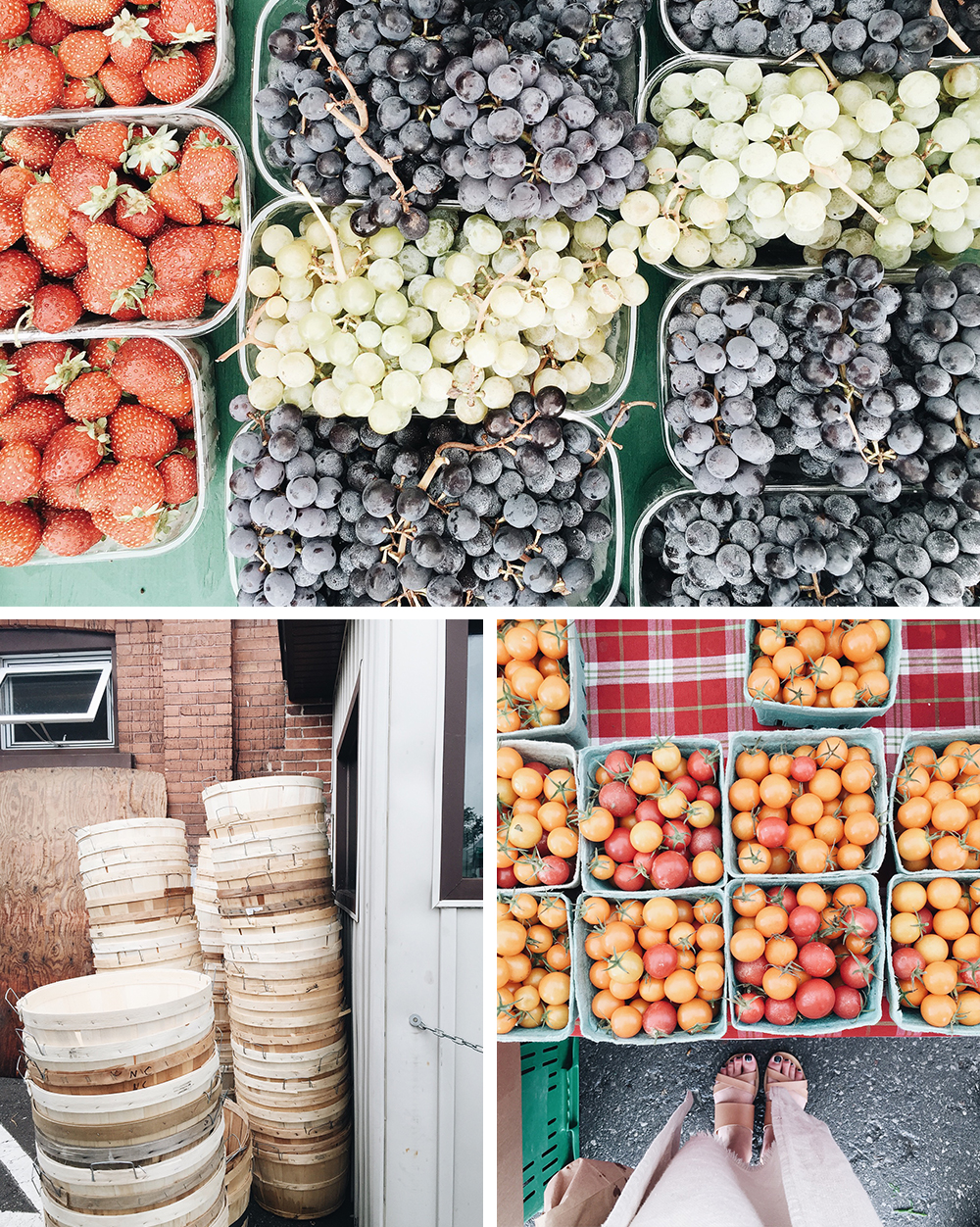 ---
DOBBY
My little fur prince Dobby has been loving these cooler days and all the amazing Autumn scents that are floating by on brisk breezes. I've been loving these chilly nights because it means he can stay on the bed and we won't wake up to a panting little hot water bottle. Instead, he snuggles in and keeps my toes toasty while he dreams of fetches and kibbles and eradicating all rodents from our yard.
---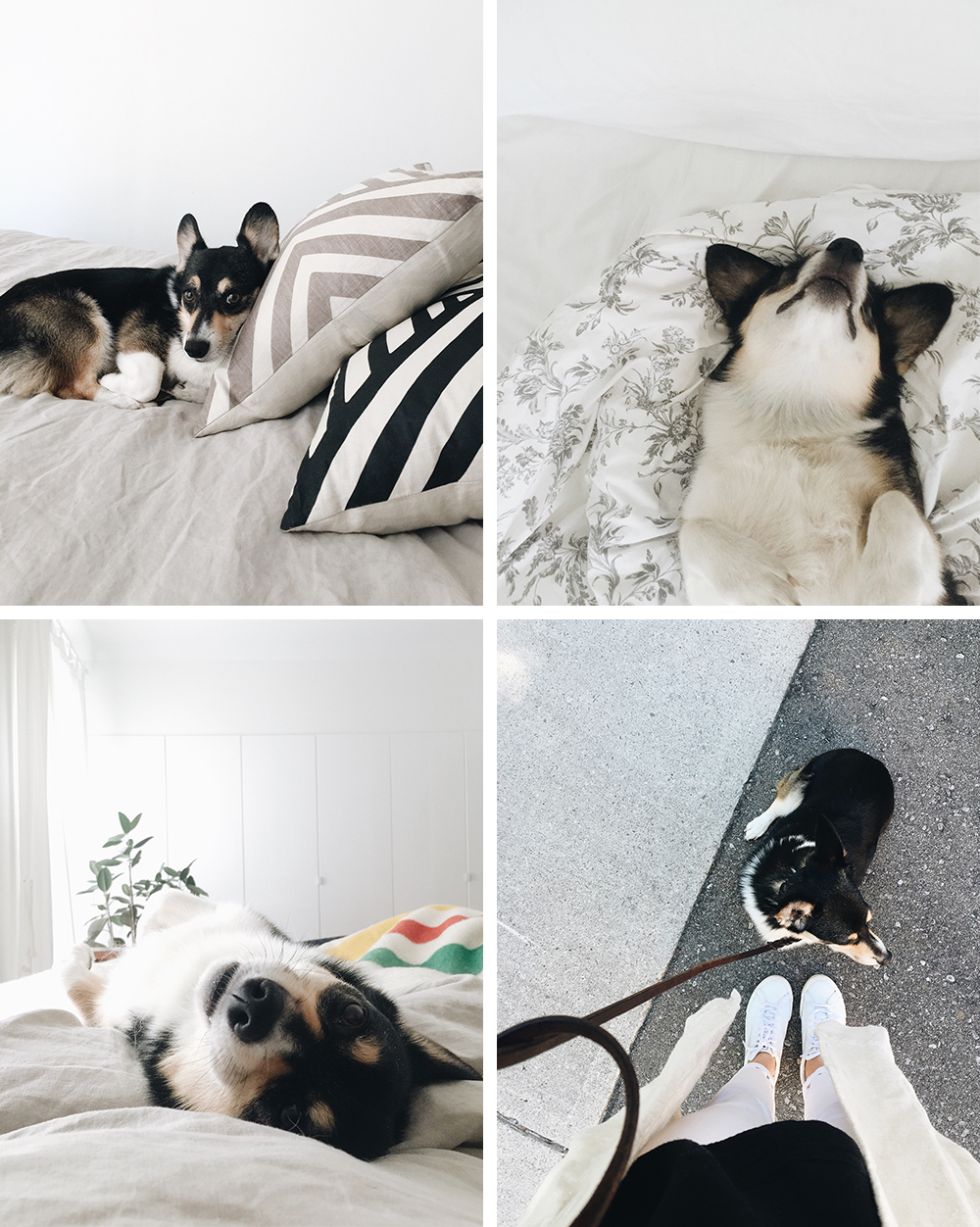 ---
HOME
Our little place is still slowly inching along. We got a new front door, it's black and glorious and totally makes our entrance 1000x more chic. Now we're forging ahead inside with insulation, vapour barrier, drywall, paint, trim and all those other steps no one wants to talk about that take forever. Hoping to be damn near done by Christmas! Until then, I'll be sharing cute little vignettes and corners that make me happy (rather than frustrated and depressed).
---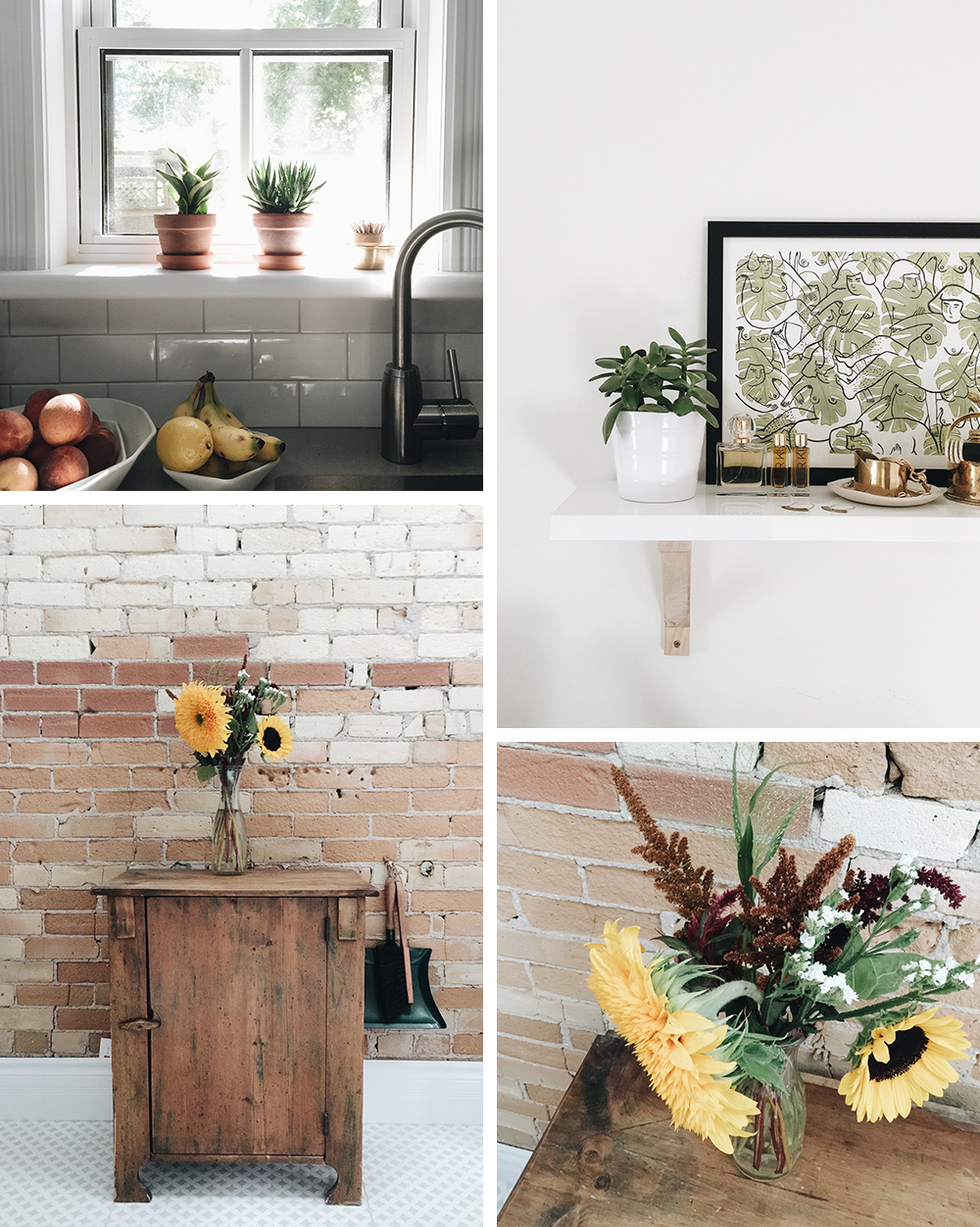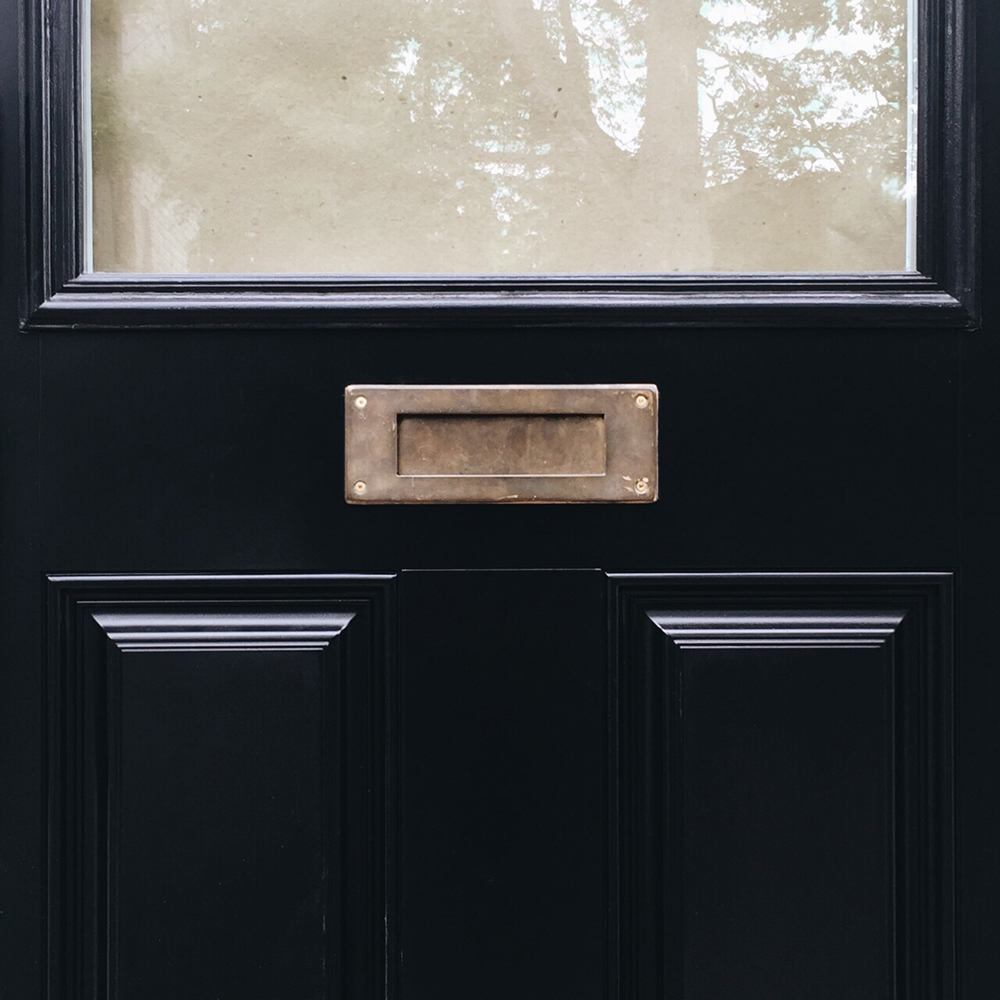 ---
STYLE
We've been very lucky this year with our transition into Fall being a gradual one for once. It usually happens overnight and all of a sudden it's time to bust out the hats a gloves, but this year it's been perfect. Only now does the forecast boast some proper cool temps and I'm happy to see them approaching.
This gentle transition has been ideal for a Fall fashion lover like myself. I've been getting creative with layers and easing into ankle boots. Duster vests and light-weight coats have been my go-to these days and I just can't seem to get enough!
---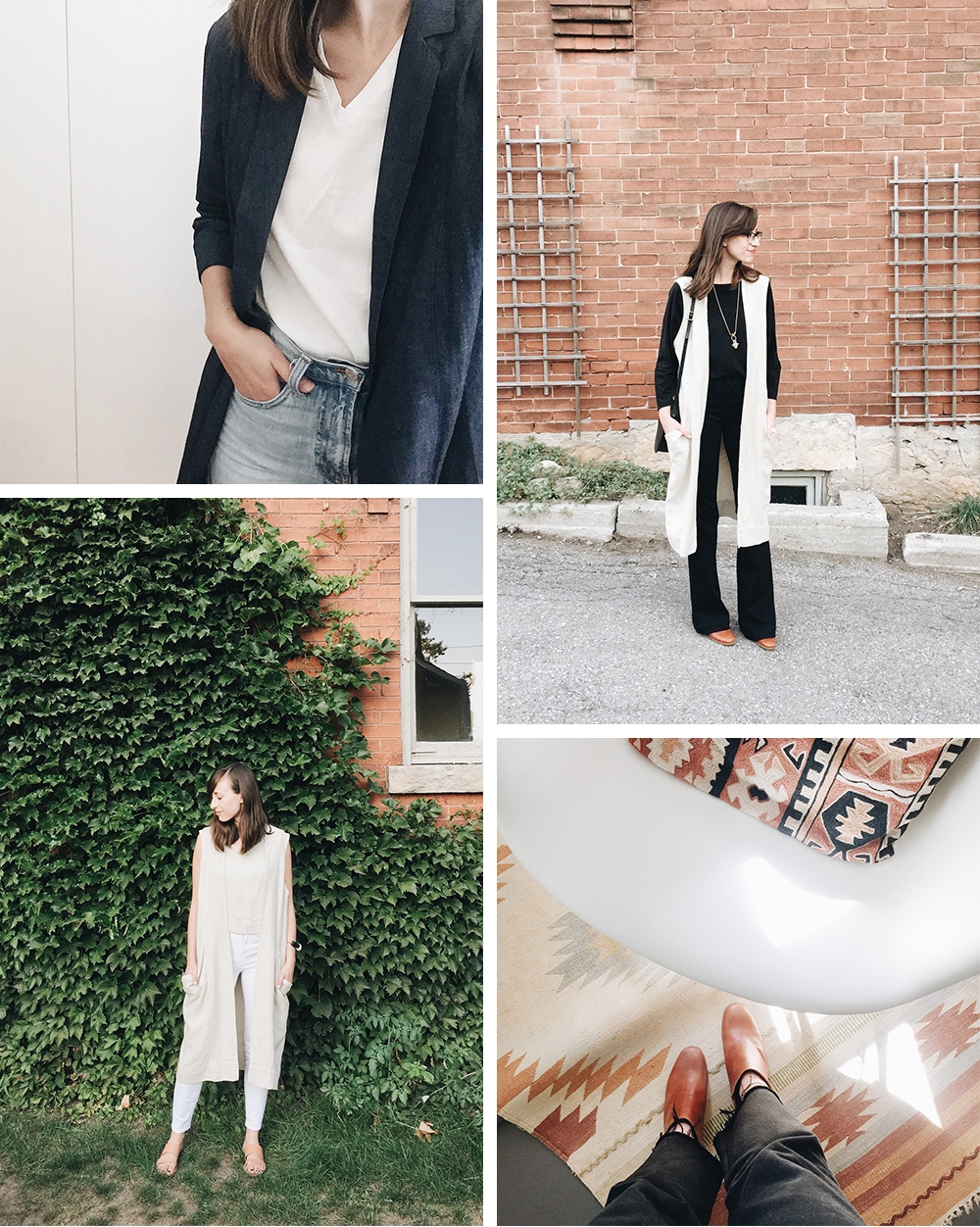 ---
FALL 10 x 10 CHALLENGE
I was absolutely over the moon when I got a note from Caroline Joy Rector, the brilliant lady behind the blog Un-Fancy (a personal fave), saying she was going to give the 10 x 10 Challenge a go. It's been so rewarding to see how this little exercise has permeated the world of lean and capsule closets all over the globe. Caroline did such an awesome job remixing her 10 items to make 10 great looks. She shared all her findings and takeaways from the challenge in a wrap up post and reading what she learned was such a treat.
It's amazing how much you can learn about your personal style (even when you're a pro like Caroline) and reinvest in your existing closet through these challenges. The best part is that it never fails to serve as a reminder that you really don't need more.
Which brings me to some exciting news! I'll be kicking off my Fall 10 x 10 Challenge this Friday. WOOHOO!
To be totally honest, I've been in a bit of a creative rut lately but I know this exercise will be the perfect way to regroup and inject my life with a much needed style boost. I hope you'll join me and share your looks with the hashtag #stylebee10x10! My 10 chosen items and all the details to follow this Friday.
---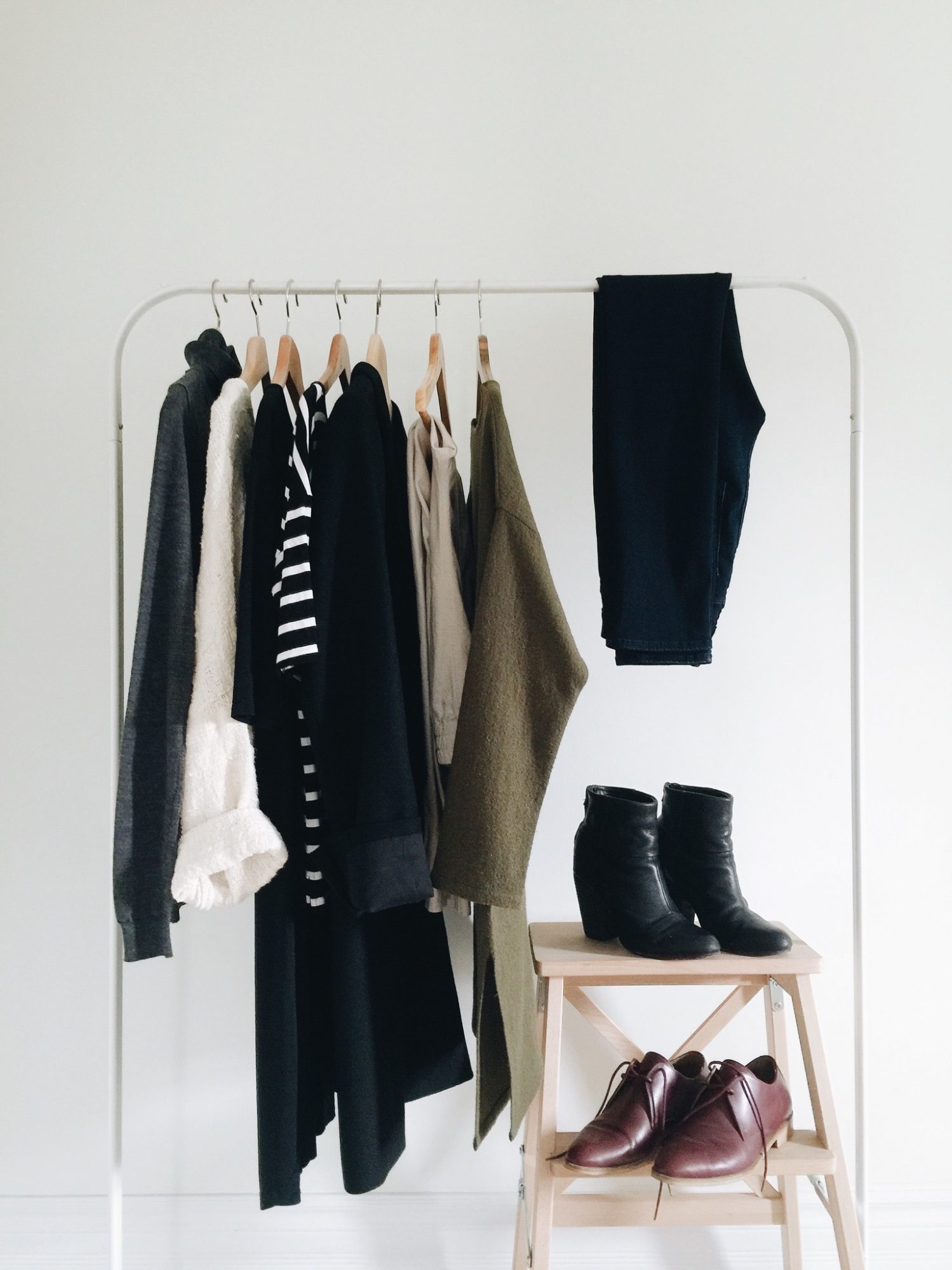 ---
++ SUPER SPOILER ALERT: Style Bee will be teaming up with Un-Fancy for a Winter Remix Challenge hitting our blogs in January and I CAN. NOT. WAIT!
---
HOPE YOU HAD A GOOD SEPTEMBER! WHAT'S ON YOUR CALENDAR FOR OCTOBER?
---