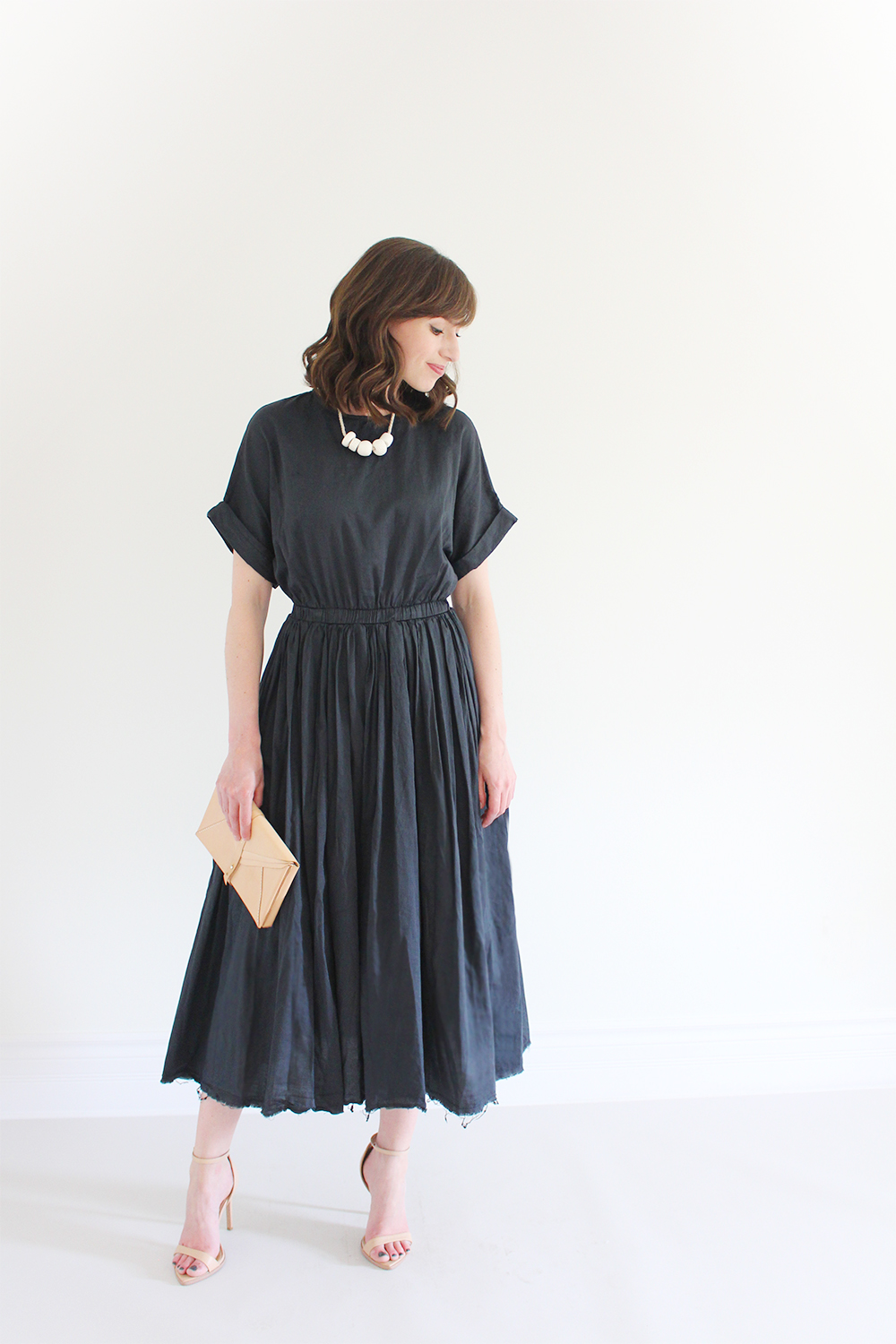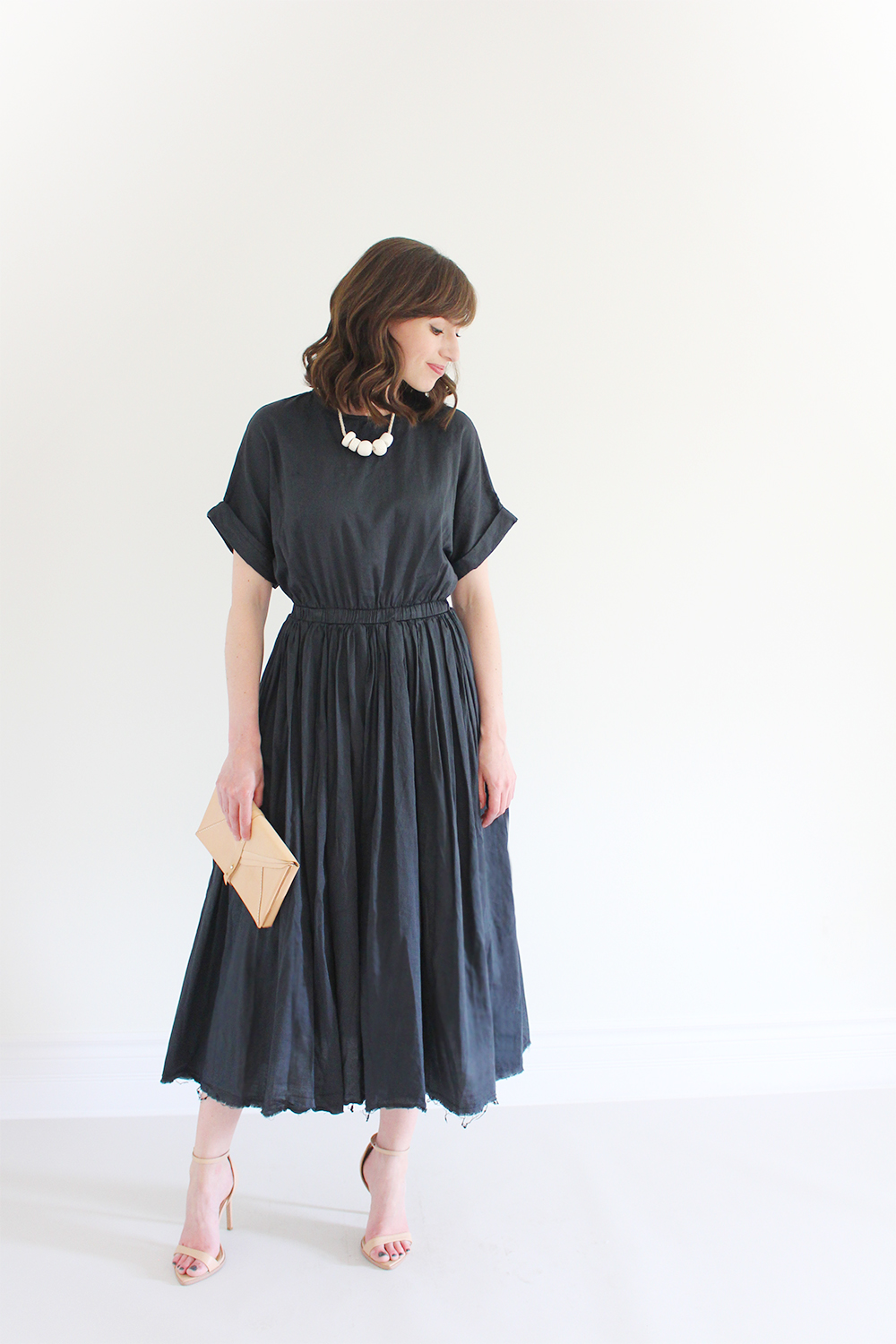 You know that moment when you suddenly see your dream dress in real-life? And from that moment on there is no getting it out of your head, even if you're on a very strict shopping fast and terrified that it might sell out? No, yes, sort of, maybe? Well, that's definitely how I felt after spotting this perfect little charcoal number by Black Crane.
I've been a big fan of Black Crane ever since I bought this top last fall and have been coveting just about everything from the S/S 15 collection. The brand's design duo Alexander Yamaguchi and Momoko Suzuki employ influences from their Japanese roots and architectural background to create pieces that uniquely combine comfort and minimalism. Additionally, every part of the Black Crane production process is completed in Los Angeles with environmental impact being top of mind. Great design with a good conscience is not easy to come by!
But let's talk a bit more specifically about this dress, which was the only thing that haunted me during my April shopping fast. Luckily it didn't sell out (although it almost has now) and it turned out to be the perfect reward and birthday treat to kick off the month of May. I love the feminine quality of the full skirt and cinched waist but even more the comfort and functionality of the super soft cotton and easy fit. I paired it with my go-to minimalist must-haves, a nude clutch and simple heels.
I knew I wanted to top off the look with a great necklace so I decided to test my hand at polymer bead making. With some trial and error, hemp rope and a silver clasp, it came together exactly as I'd envisioned! I wore this look last Friday to our good friend's engagement party and had an absolute blast. It was a perfect way to kick off a mini weekend getaway, which I'll share more of soon!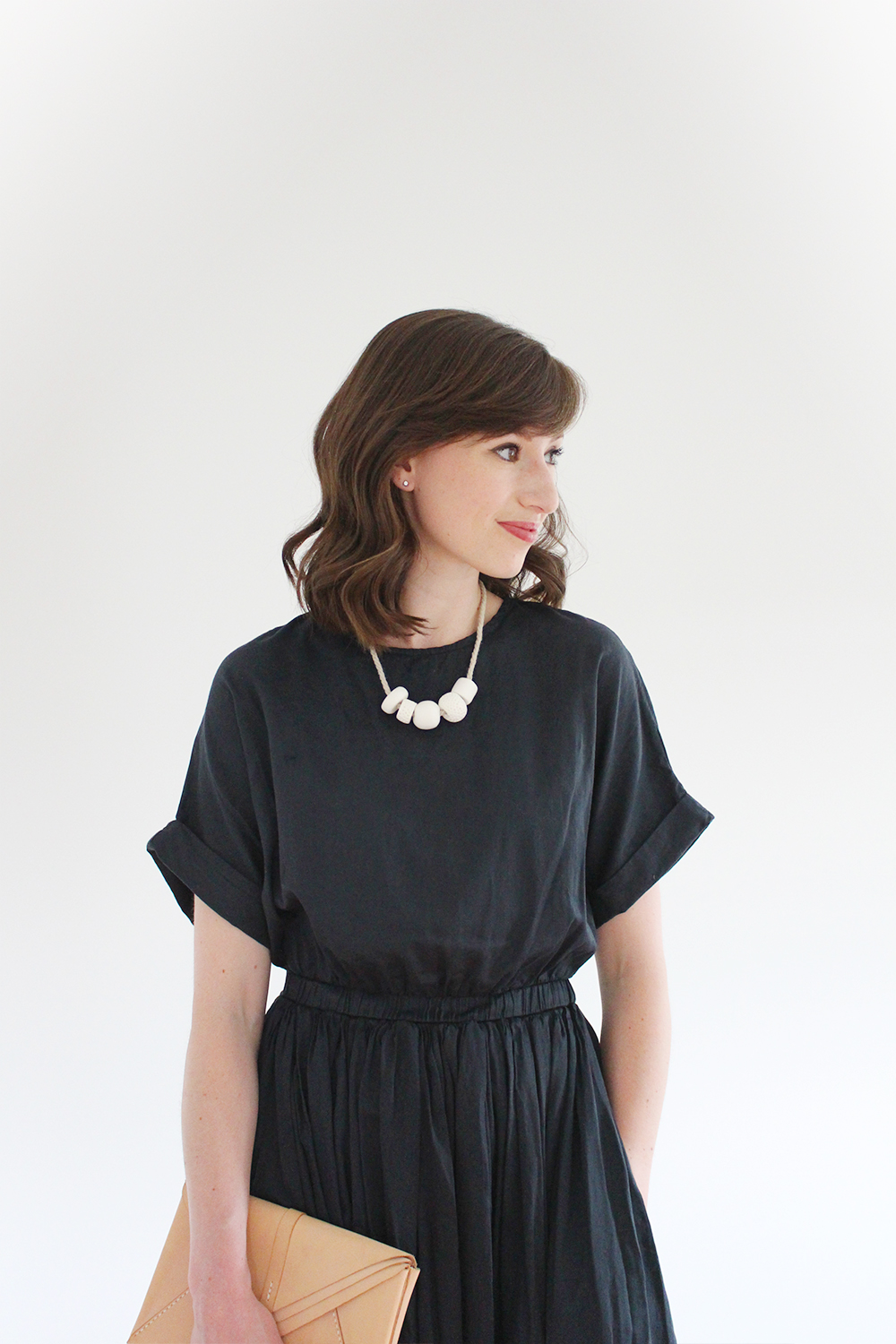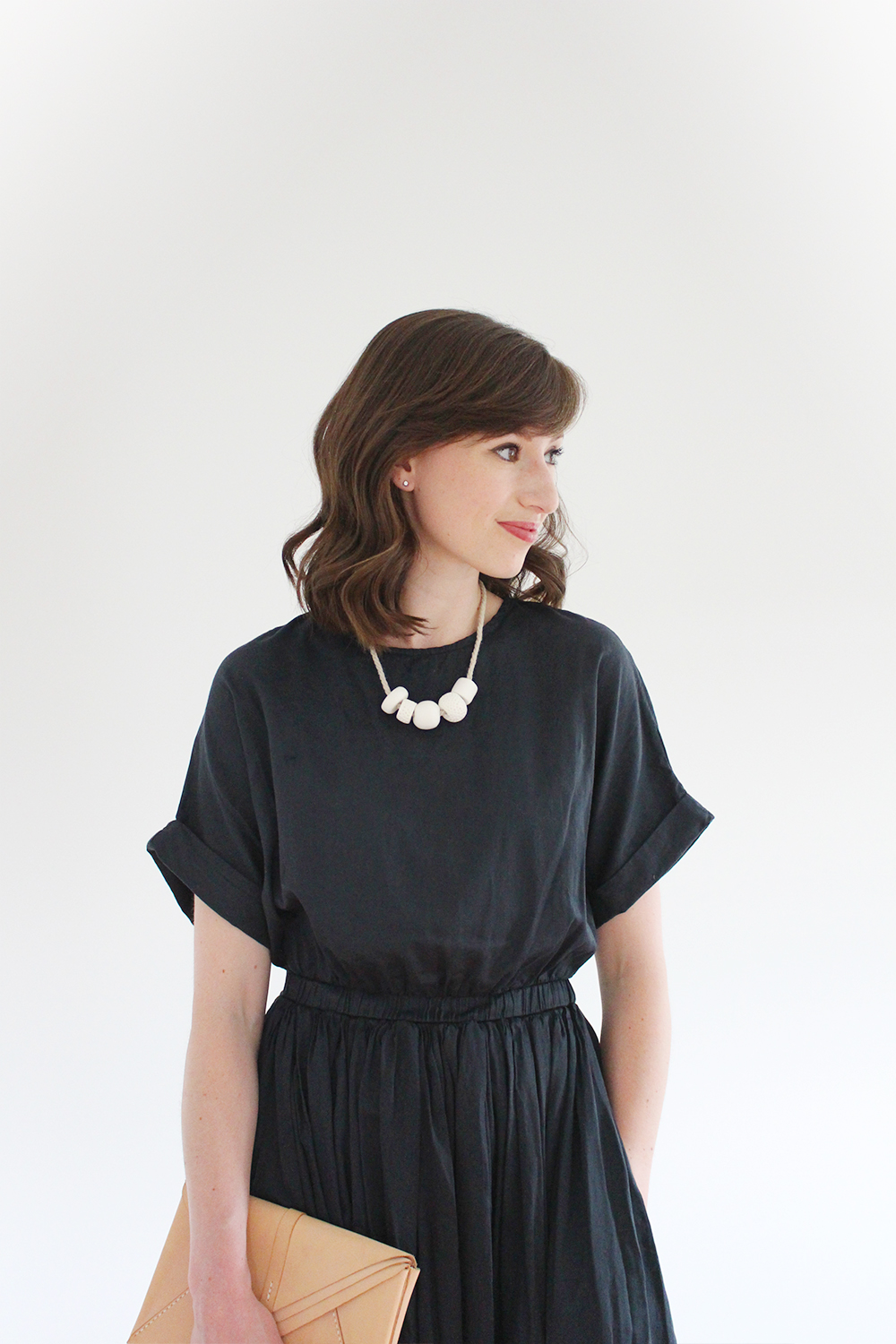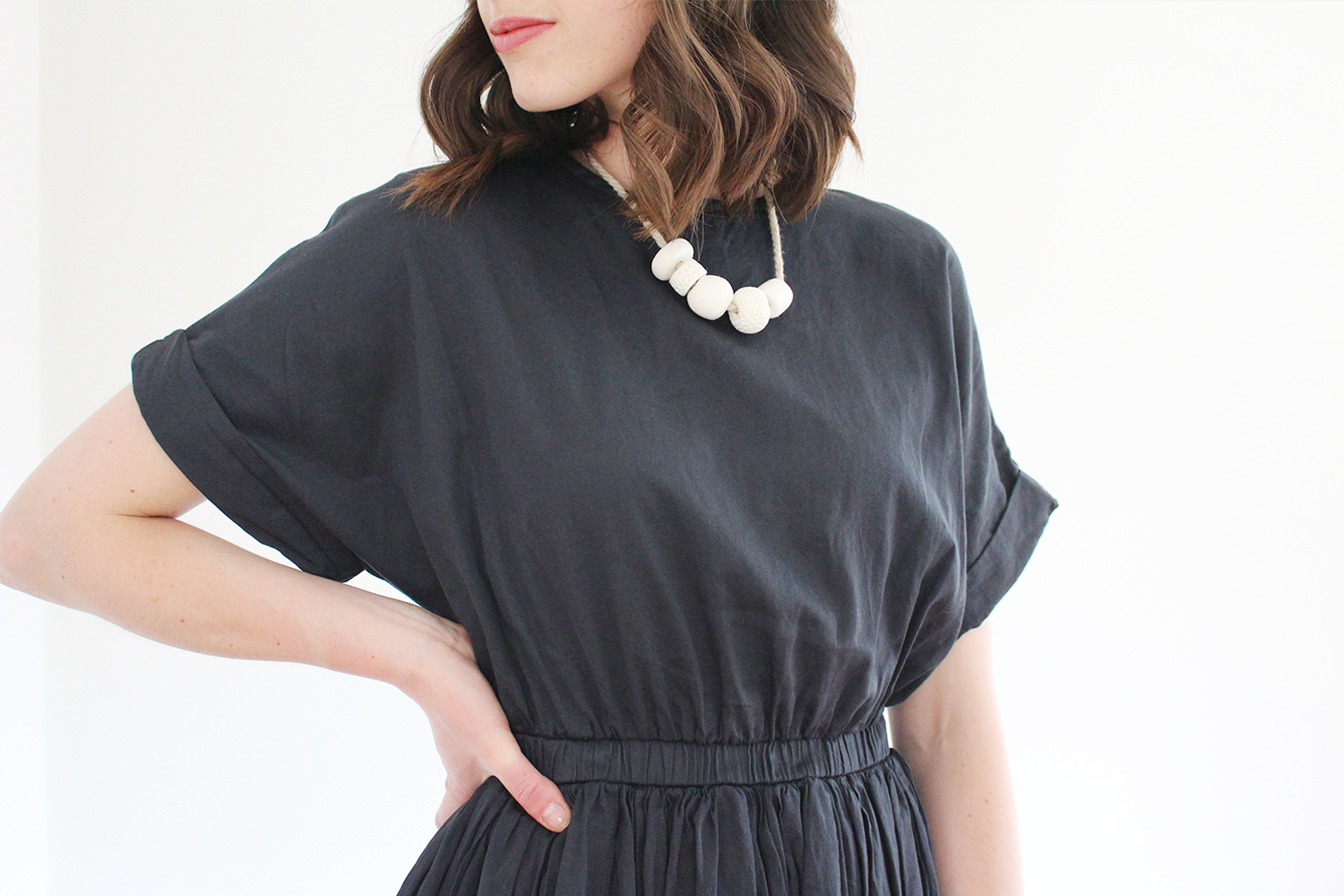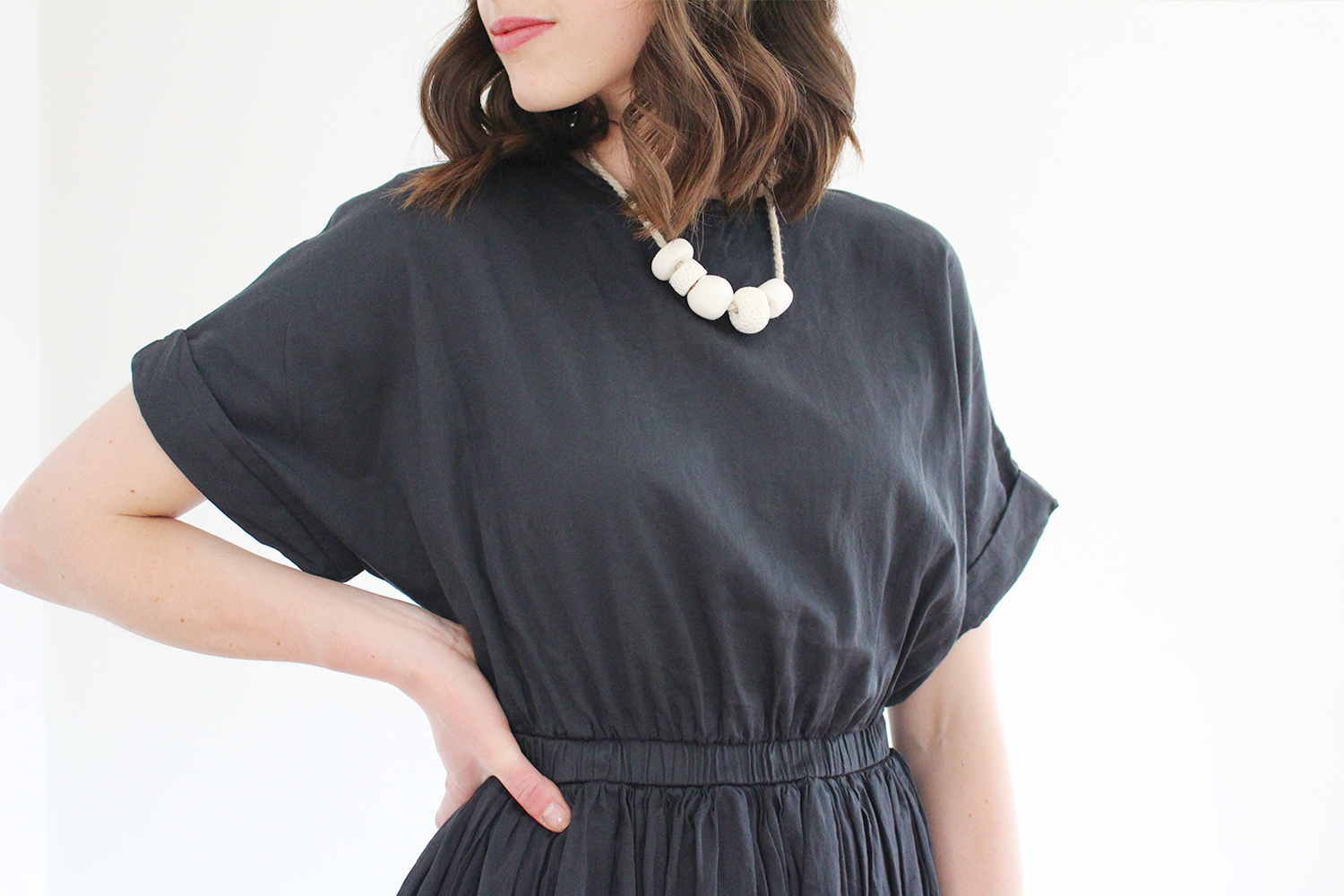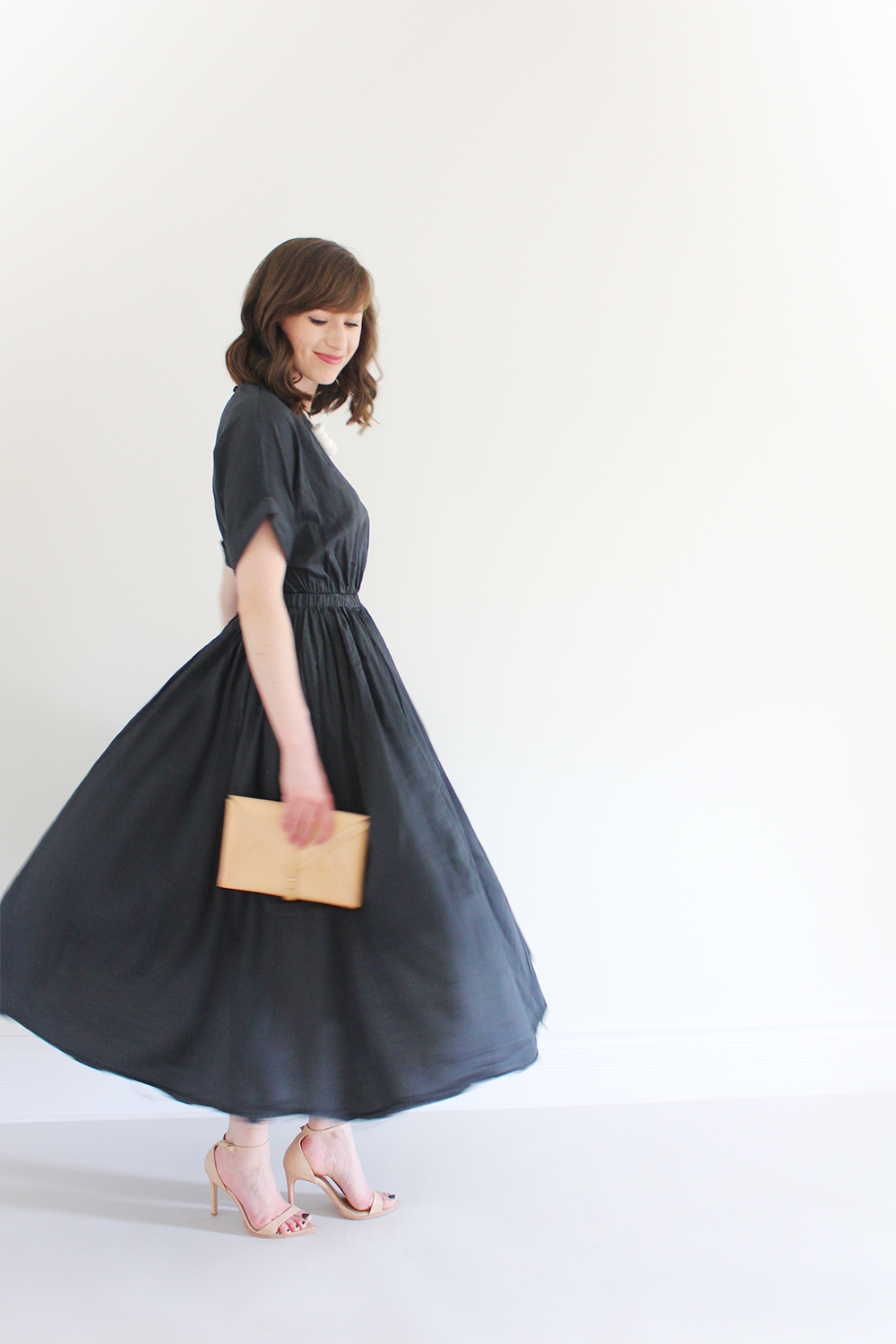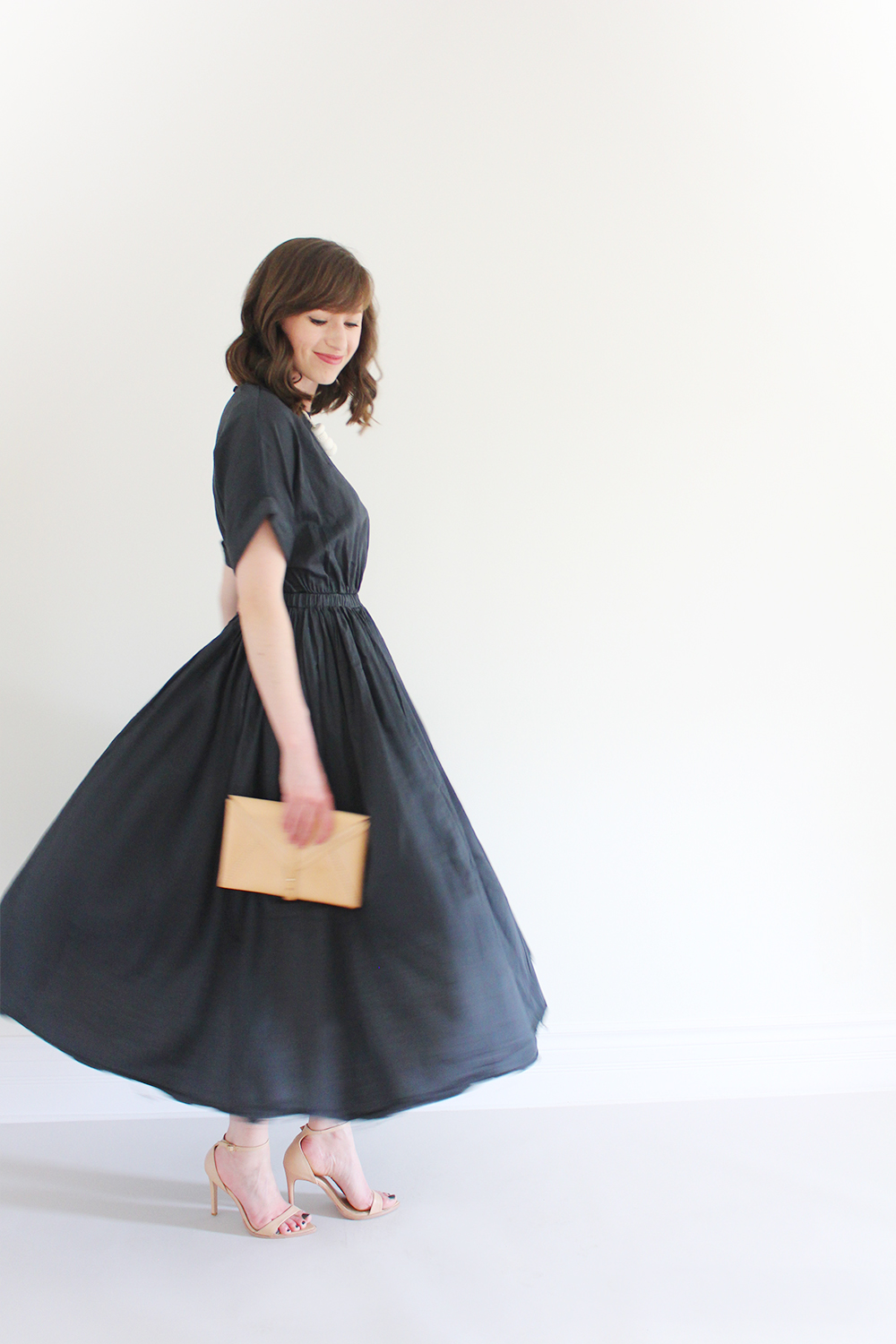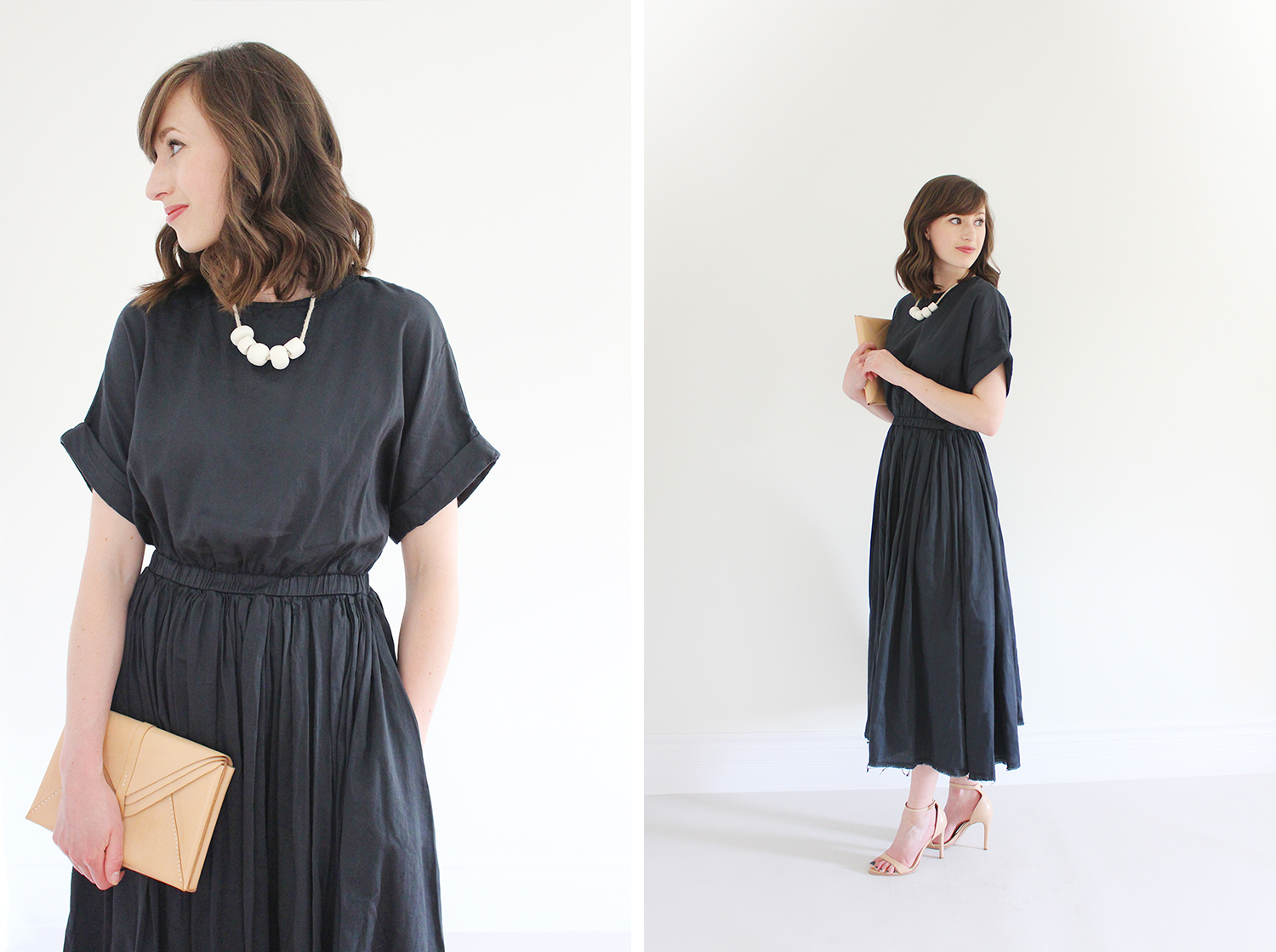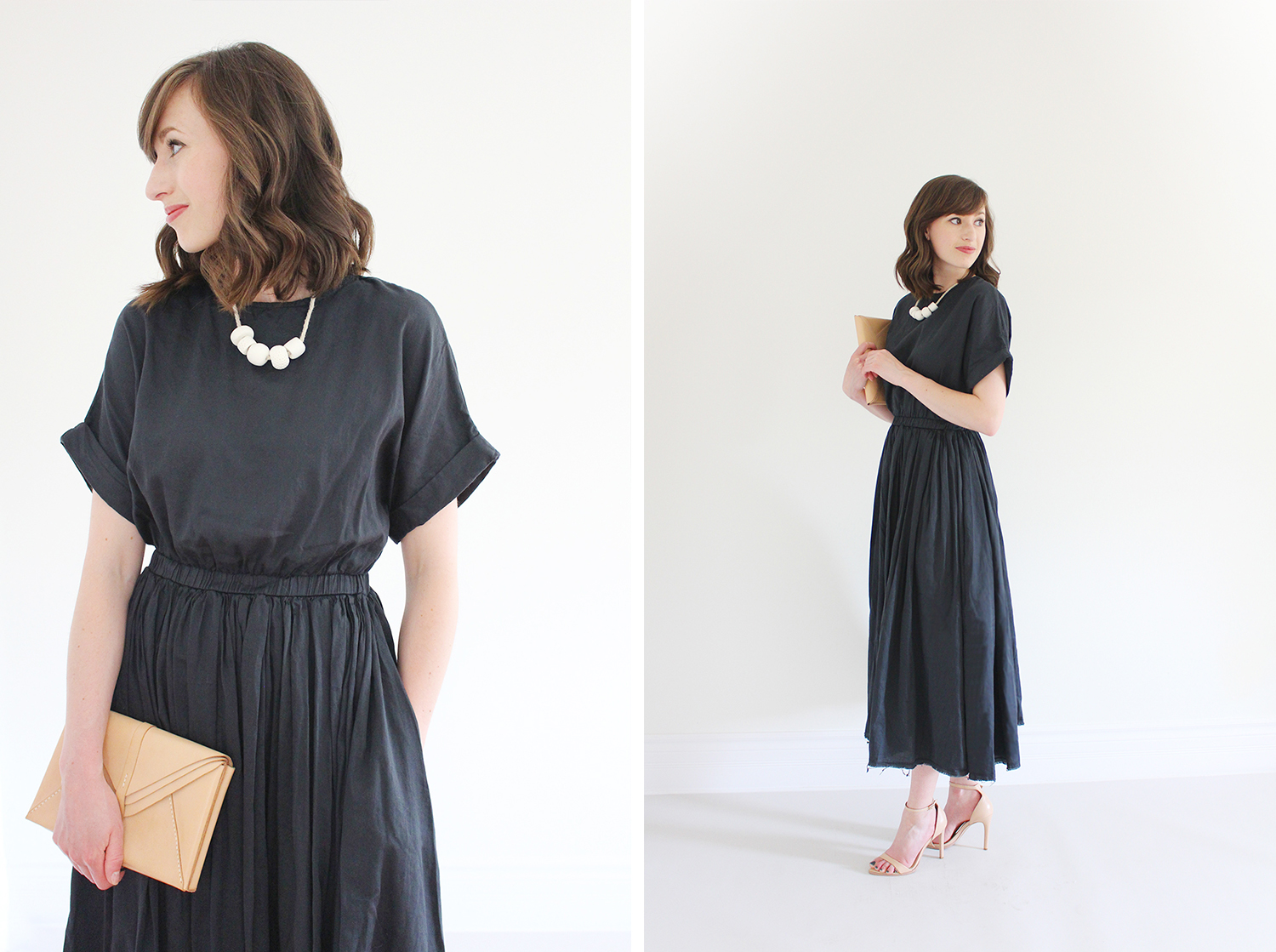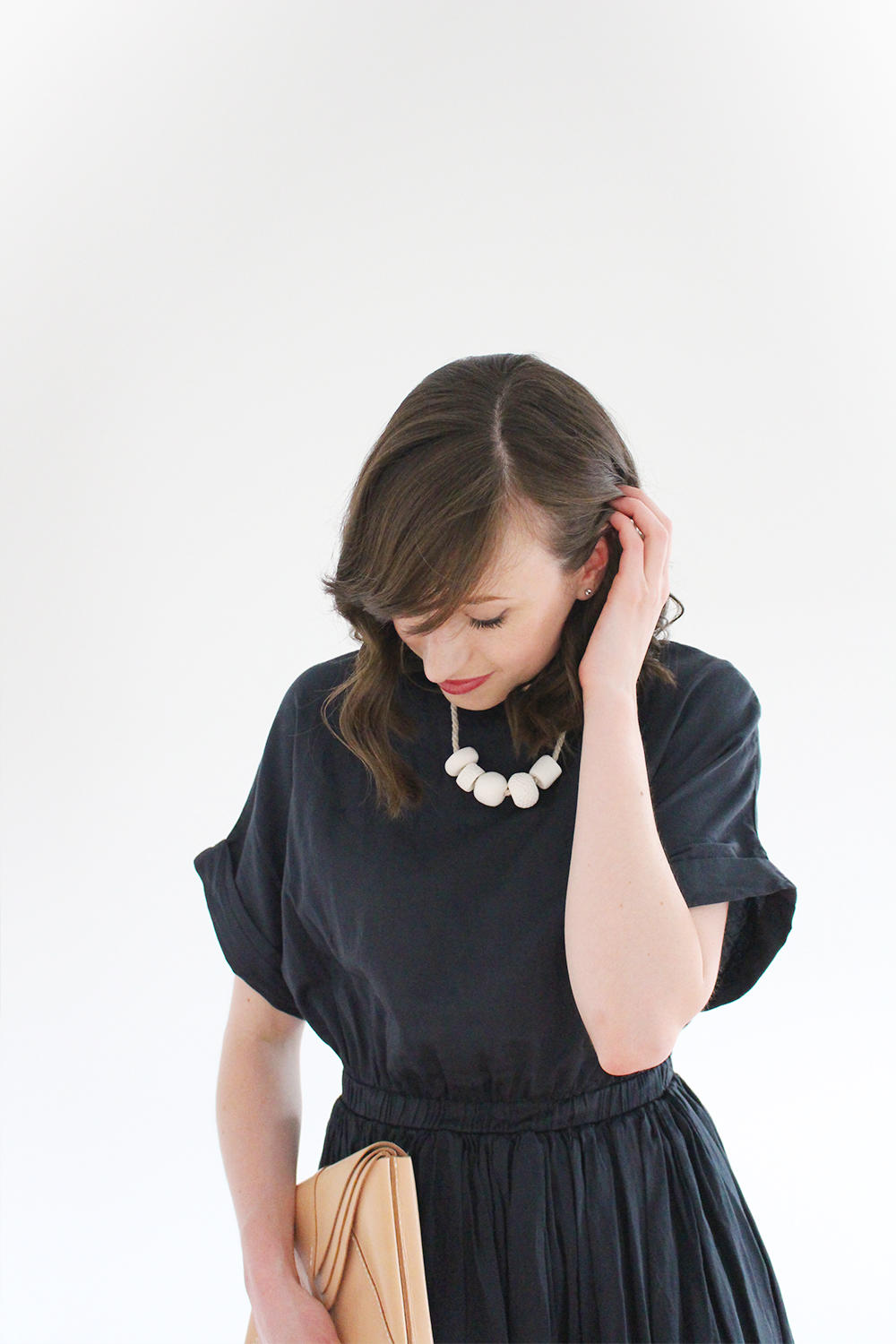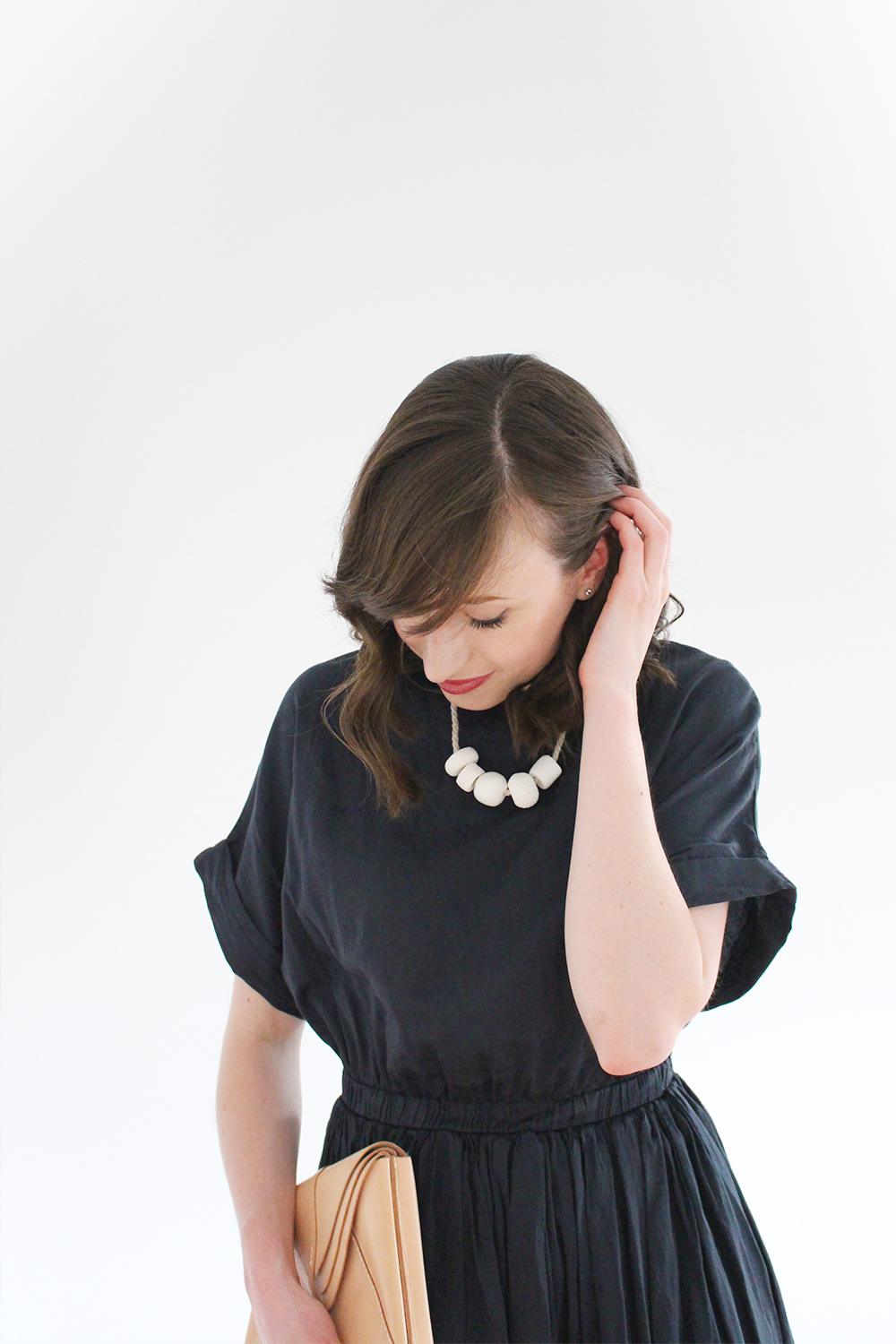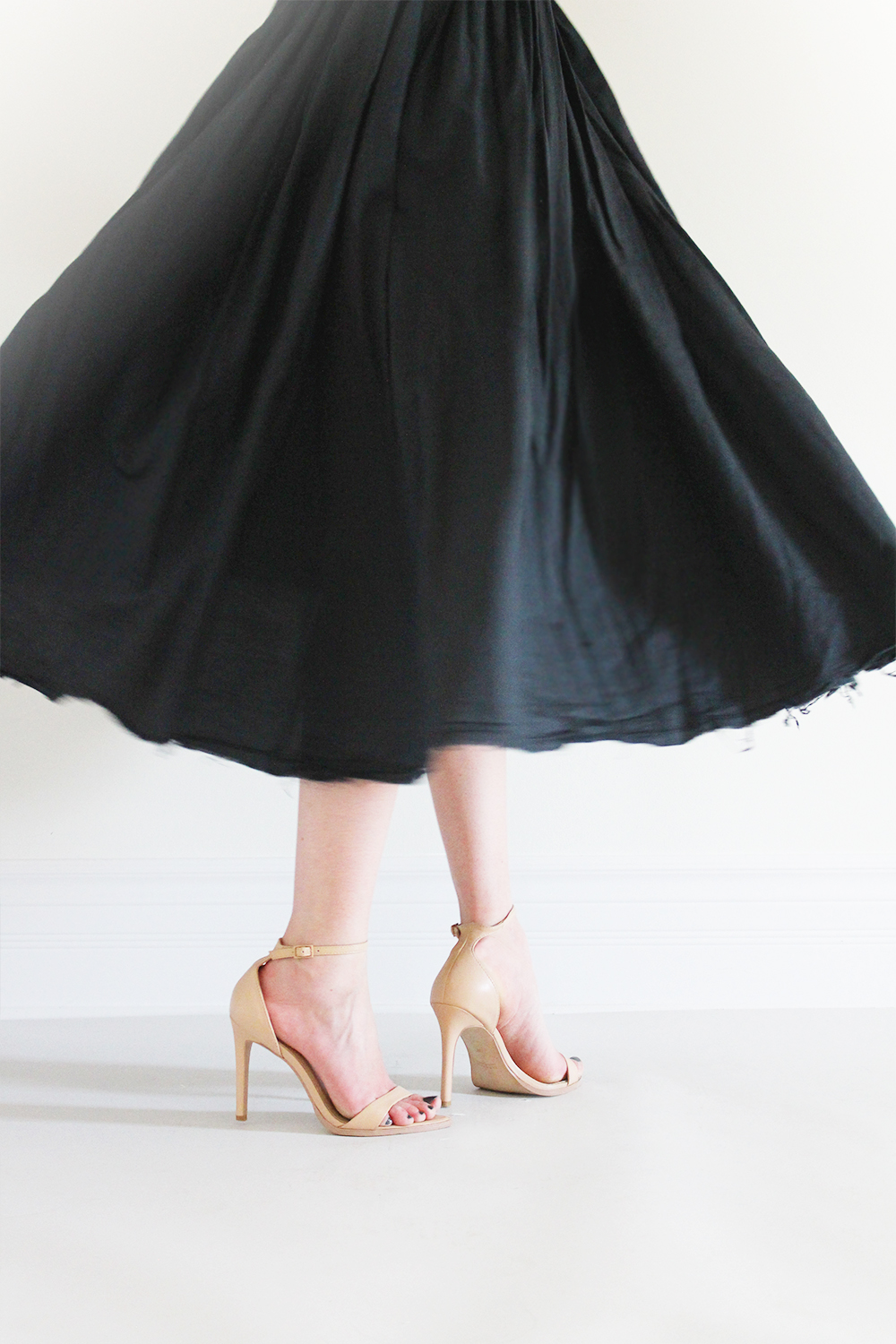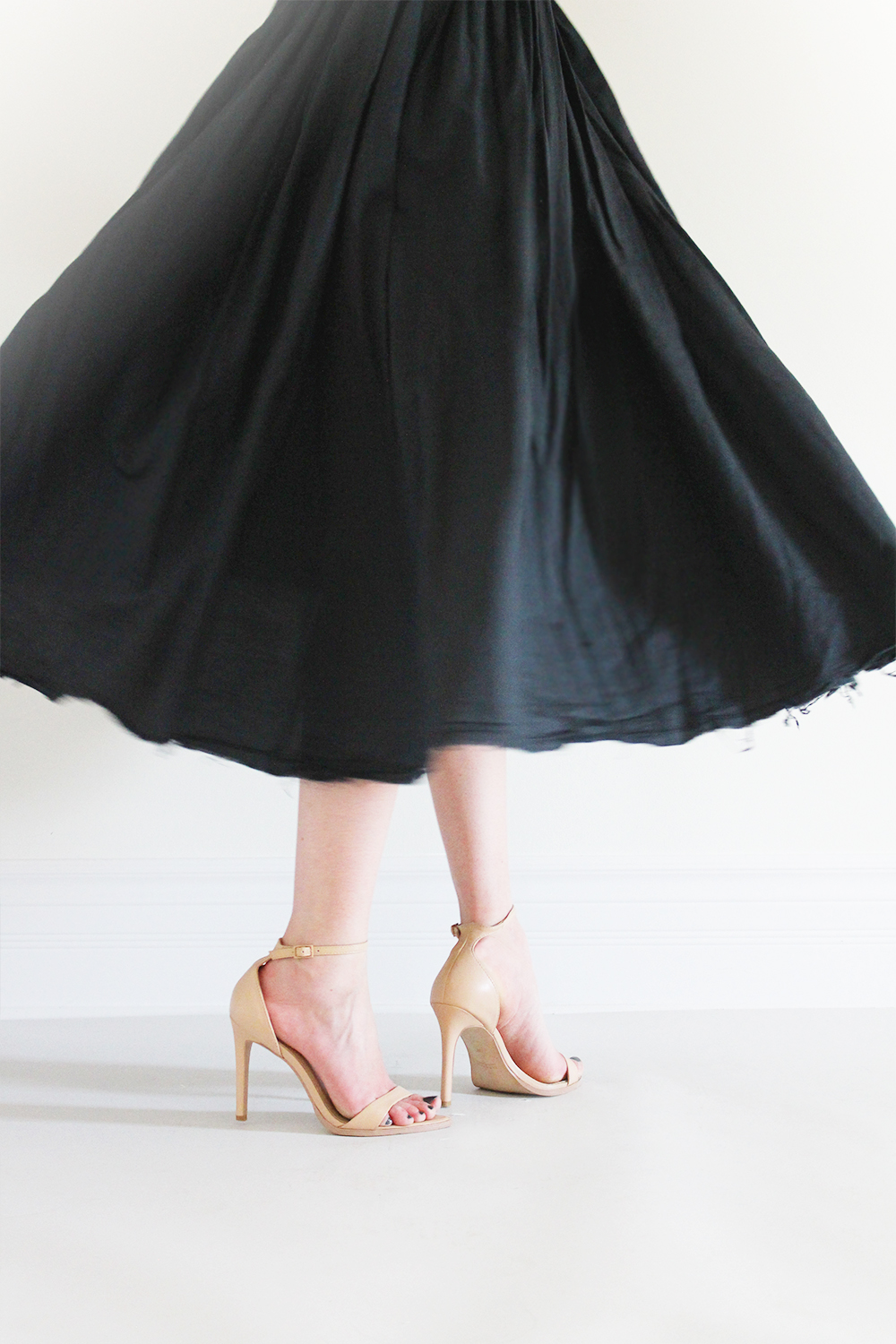 ---

---
Size Reference (I'm 5'7 and 120 lbs)
Black Crane Dress (S) || Shoes old from Zara (similar) || Harlex Clutch || Handmade Necklace