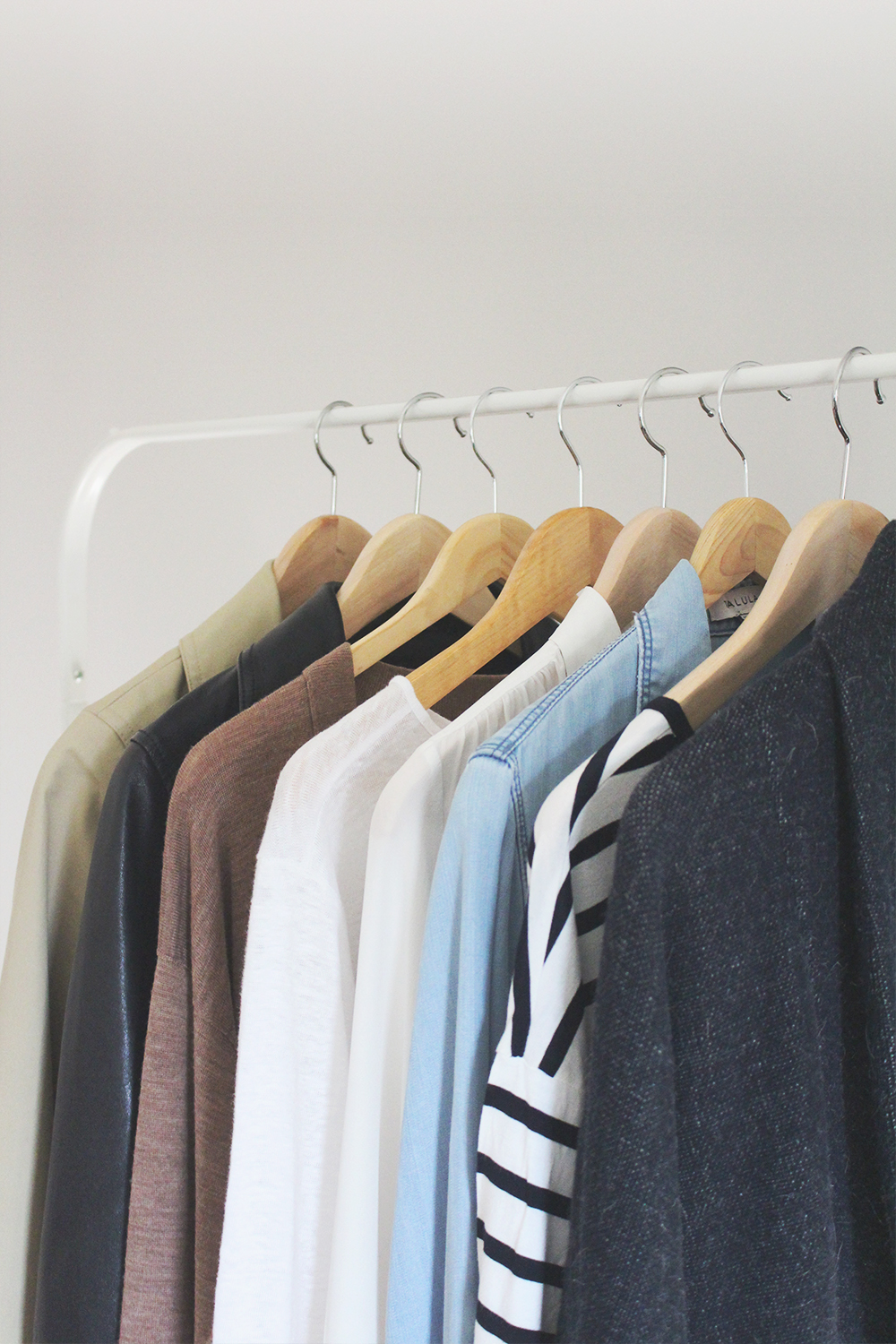 CLOSET MISSION CHECK-IN
It's been a while since I stopped for a moment to really reflect and assess where I'm at on this Closet Mission. Realizing that we're almost 75% through the year I thought it was time to do so (eep!). With the seasons changing and the new site launching I've had an influx of emails and comments from readers who are exploring their personal style and hoping to accomplish the same things I outlined in my initial 2015 Closet Mission post. I LOVE that so many of you are interested in this topic and that you're challenging the consumer status quo by shopping consciously and intentionally. It's awesome!
When I began the redesign for the blog one element I really wanted to include was a library of all my closet mission posts so both new and returning readers would have a comprehensive collection of all the different areas we've explored so far. So I'm very happy to say there is now an official Closet Mission Page on the blog that will be updated as I continue to explore the meaning and requirements for closet and style contentment! This means you won't need to go digging through categories or search results to find the topic you're looking for. From Shopping Fasts to Defining Your Personal Style to Capsule Closet Challenges, they're all there! Plus, anyone who's new to this whole Closet Mission thing can see the step by step process I've taken to get where I'm at.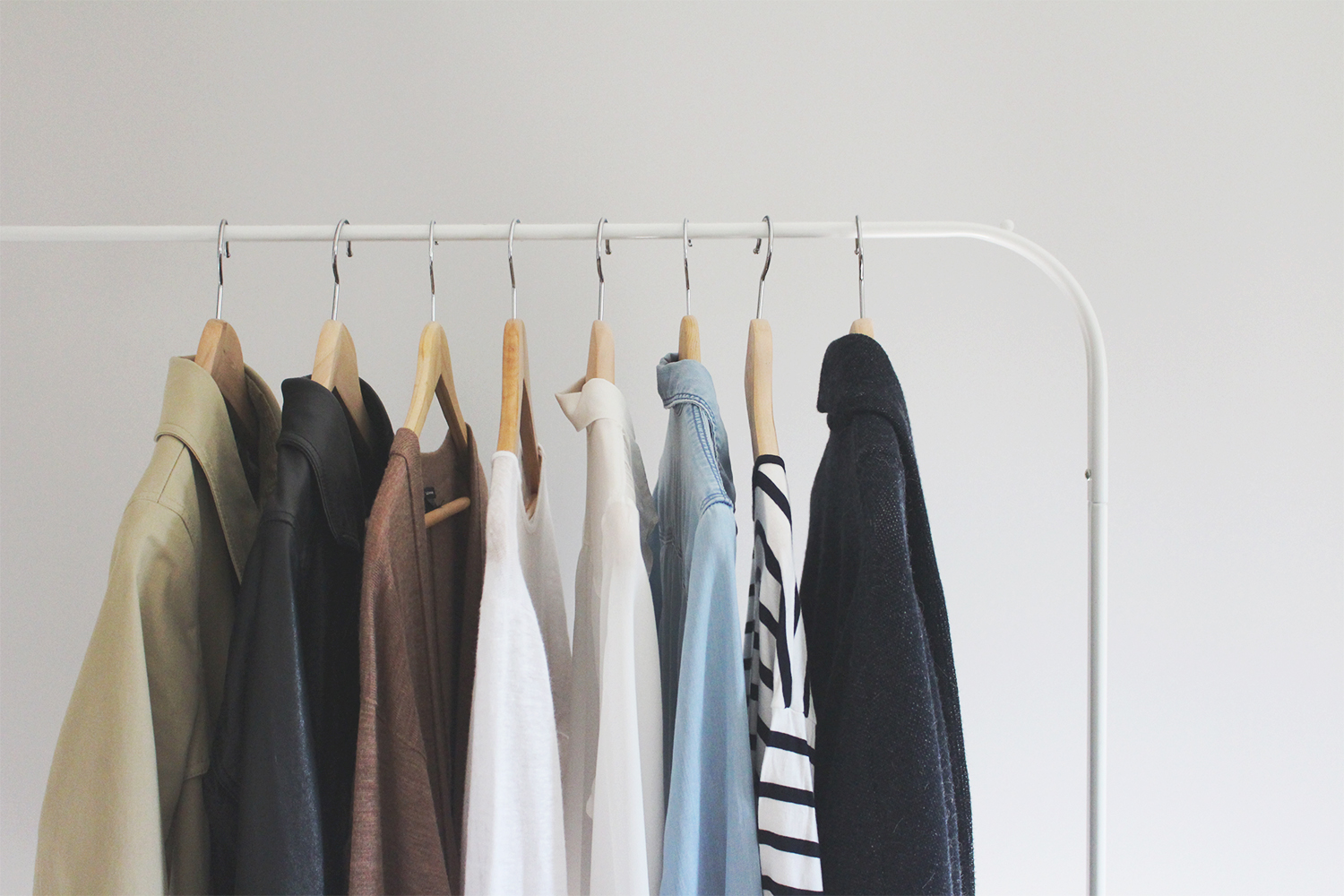 WHERE I'M AT

I can honestly say that I am in the best place I've ever been in when it comes to my personal style and closet contentment. Of course, I'm still working on refining my style and getting rid of anything that doesn't fit my taste anymore. I still have to stave off temptations and stay strong when it comes to impulse shopping or spending too much. Those things haven't gone away but I feel like I'm much more aware of my actions and even more so of why I make certain decisions. Just the other day I was stressed, working late and feeling frustrated about some things beyond my control and I found myself trolling my favourite online stores seeking satisfaction. I caught myself in time and reaffirmed that any 'reward' would only be fleeting and leave my savings account with a big gauge in it. Instead I decided to leave my to-do list alone, go to bed and face the new day with a more positive outlook. What I've come to see is that, more than anything, this mission is a process and takes repetition but I'm definitely getting somewhere!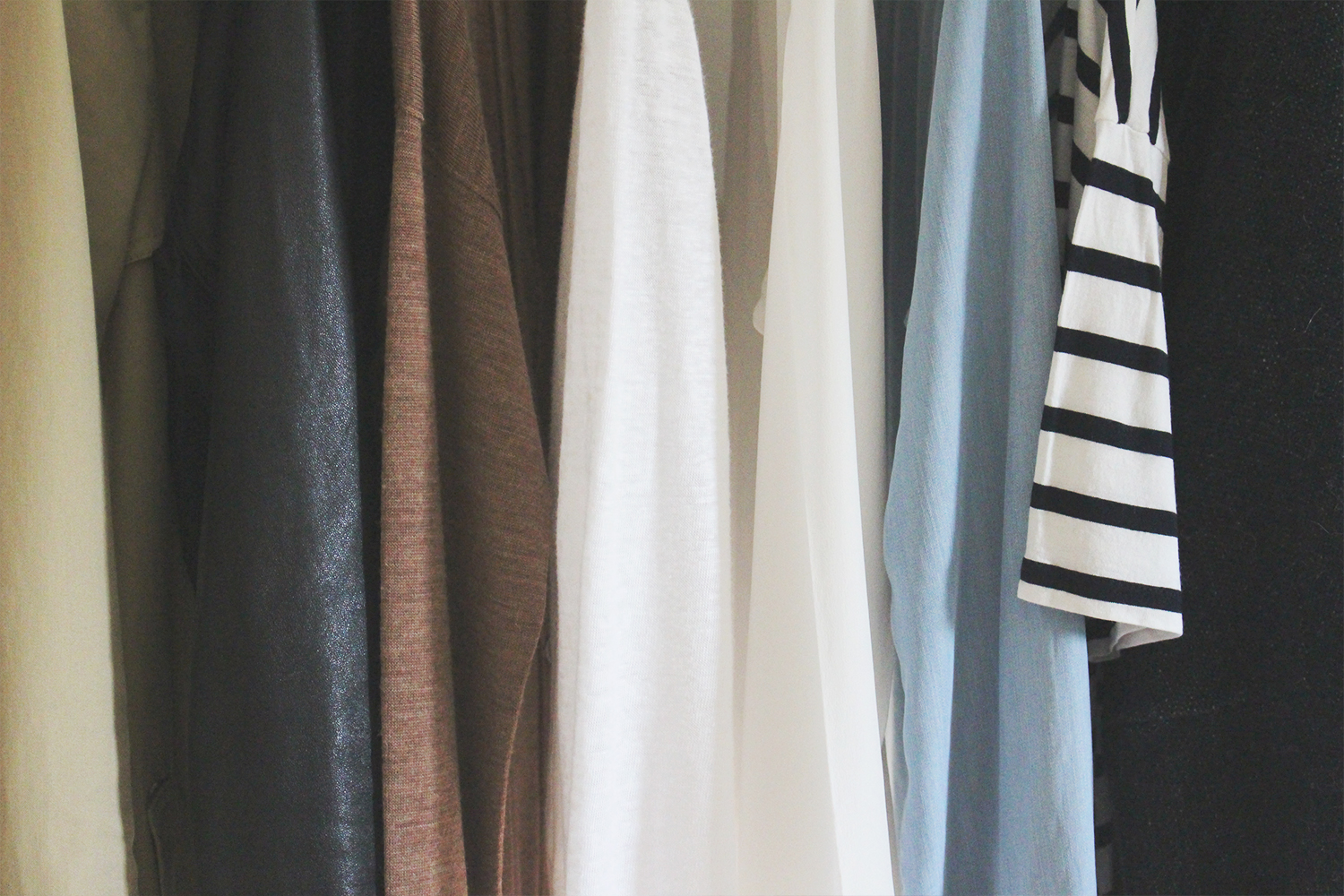 FREQUENTLY ASKED QUESTIONS
I've had some great discussions with readers and other style  bloggers lately and these are a few of the more frequently asked questions.
Did you only wear the 20 pieces in your Summer Foundation closet all summer?
So this has come up a number of times and the answer is no, I did not wear those 20 pieces exclusively. I wish I was that disciplined but I most certainly am not. I would definitely say they were my most worn pieces throughout the summer but I did have other sandals (hello Birks!) and a few pairs of jeans and tees that were often in the mix. The purpose of the Summer Foundation closet was to serve as the core of my wardrobe and be comprised of my main go-tos. If we're getting technical, I'd estimate that it accounted for about 60% of my overall clothes.
How many pieces are actually in your closet?
To be honest I haven't counted. And to be even more honest I'm a bit reluctant to reveal that number anyway. Not because I'm secretly a clothes hoarder that preaches about lean closets whilst shamefully owning 1000 things. Ha! That would be nuts! It's more so because I don't know if that number will really help anyone. A lean closet is so subjective and personal that I don't want to cloud anyone's judgement. I recently read a quote that really resonated with me on the topic of capsule closets, "Minimalism is not about having less. It's about making room for more of what matters."
Are you still doing shopping fasts?
So at the start of the closet mission I did a Shopping Fast for 30 days during January. Then another one for 30 days during April. Both were challenging and rewarding and overall a great experience. But I don't plan to go cold turkey for the rest of the year. Instead I want to practice sustained restraint. Which means buying way less each month but not necessarily restricting myself to nothing. Personally, I found myself more inclined to over shop after the second fast and fixate too much on the 'fasting' aspect rather than the idea of adding intentionally and infrequently. I do intend to start each year with a shopping fast during the month of January. It's a really great way to neutralize your spending, take a breather after the holidays, regroup and reassess for the year ahead.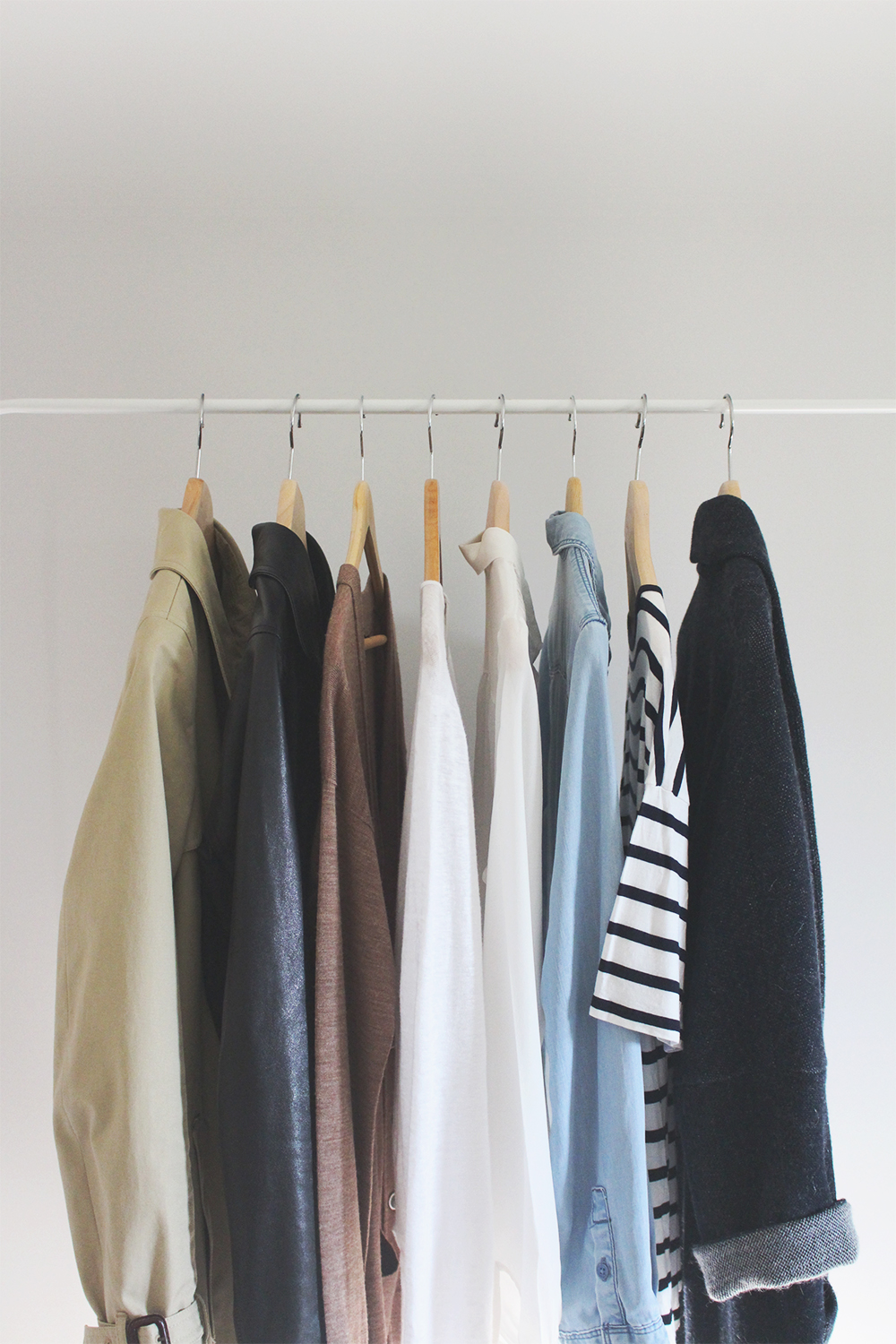 WHAT'S NEXT?
Next on the agenda is a Fall Foundation Closet. I'm currently working away on pulling 10-12 items to style up in a bunch of different ways for the season ahead. It will be begin sometime during the first half of October and I'm pumped!! I'm also working on a comprehensive Shop Page that will list all the key foundation pieces I love for a year round closet with links to currently available items.
I'd love to know what you would be interested in when it comes to a Closet Mission. Are there aspects that have you struggling or frustrated? Please let me know as I'm sure you're not alone!
As always thanks for joining me and being awesome! xo