Since the beginning of 2015 I've been starting each year with a set of goals for both my closet and shopping habits. It started as a way to curb my overspending and over consumption (which was out of control!) and after having some success with it, the process has evolved into a system by which I try to steer my passion for style towards something meaningful.
For example in 2015 I focused on addressing my shopping triggers, developing my personal style instead of chasing trends and investing in quality over quantity. In 2016 I took it one step further and committed to shopping way less and supporting only ethical and responsible brands (ie: no more fast fashion). You can see how last year went here. Both years of experience were eye-opening and certainly trying at times but taught me a lot about wants vs needs and how much more satisfying it is to buy fewer, better things. For something as seemingly frivolous as shopping, it's been a truly life-changing process!
Now, I've been thinking about this post and this set of 2017 Closet Mission goals since last Fall. I've toyed with concepts ranging from extremes like going on a total shopping ban to starting my own clothing line. Neither of which I was even remotely ready to embark on, of course. I felt like I needed to kick things off with some sort of grand gesture but ultimately that's not why I started these Closet Missions to begin with! So I thought a little more and asked myself:
Haven't I been working on this lean closet idea so I could feel content and at ease with my style and shopping habits?
Aren't I miles ahead of where I started and feeling pretty good about my progress?
Don't I want to just relax a bit and enjoy the less is more life I've been striving for?
The answers were respectively, 'Yes,' 'Yes' and 'Hell yes!'. So this year's closet mission is going to be about embracing that hard-earned contentment and continuing to explore personal style, all while shopping less and doing so responsibly. No huge resolutions or monumental changes, just continuing down the road I'm on. With our home finally finished, our wedding on the way and a double workload the last thing I need is more self-imposed restrictions and stress. But that doesn't mean I don't have big plans! 
Today I'll be covering my 2017 Closet Mission in 4 parts:
CURRENT CLOSET + SHOPPING MINDSET
2017 CLOSET MISSION 
CURRENT BLOG MINDSET
2017 BLOG PLANS
---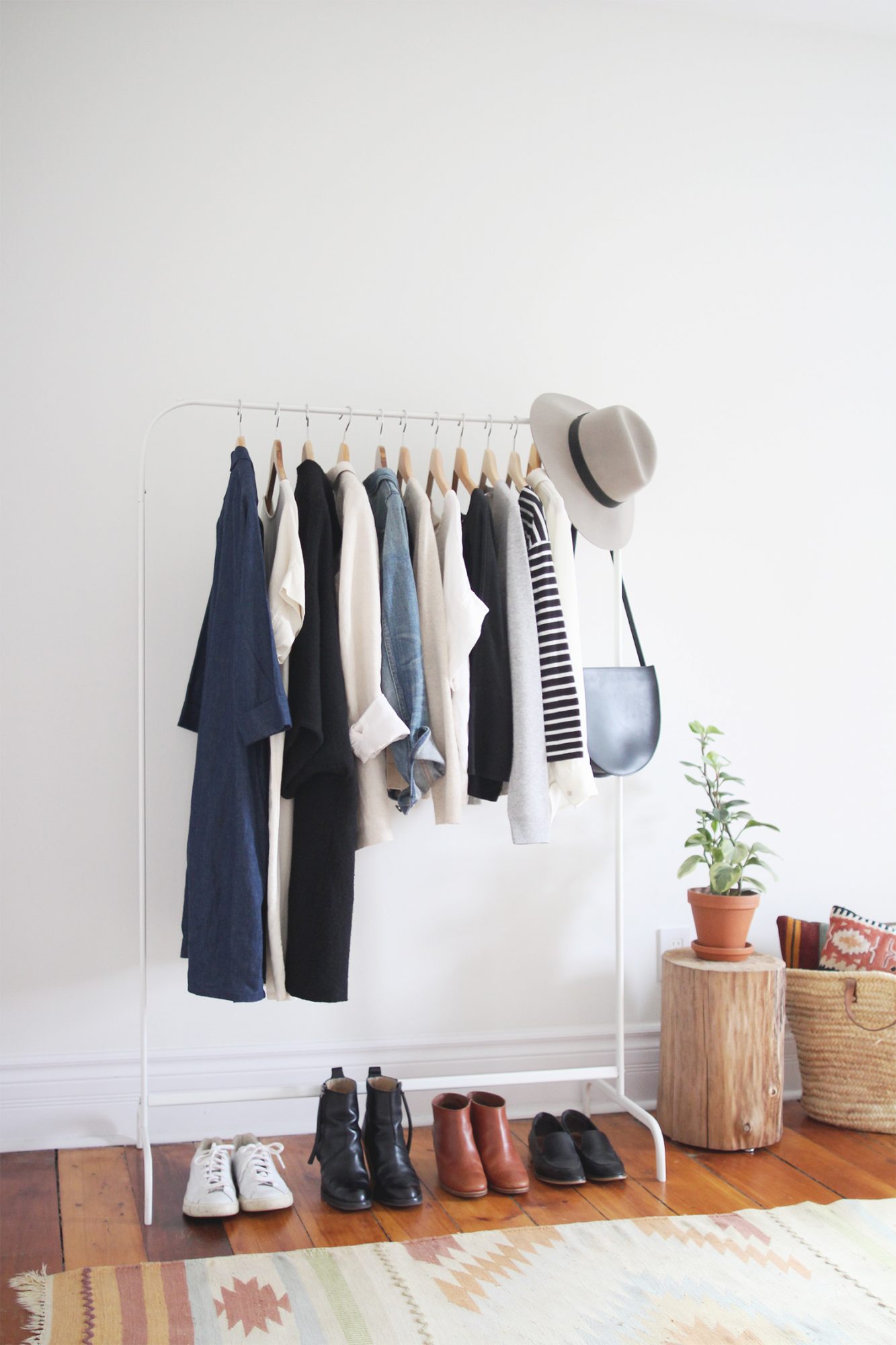 ---
CURRENT CLOSET + SHOPPING MINDSET
CLOSET | My closet and I are at the best point in our relationship, ever. It's a lean, mean, finely tuned and totally functional machine. Well, for the most part anyway. Of course there are still pieces I reach for way more than others and despite my best efforts to streamline some items are still collecting dust but I'm not stressing about it. Not every single garment in my closet has to be a hero all the time. But as a general case, I'm in a really good place with my personal style and closet options. Finally!
SHOPPING | At this point I honestly can't believe how much shopping used to run my life. Everyday I'd have countless tabs up in my browser with shopping carts full of stuff and I'd constantly be checking my credit card balance to see if it could tolerate just one more 'complete purchase'. It was SO stressful. But now the stars practically have to align for me to press that button. I mean sure, I still shop and I certainly still browse. But I don't spend money I don't have and I stick very closely to my well curated wish lists. If it's not on there or it's not an immediate 'necessity' then it can wait. Most of the time I end up completely forgetting about whatever it was and I'm just fine without it.
Overall I'd say the years of hard work and habit adjustment have paid off and I've managed to find a level of contentment that I had only hoped was possible. It's a work in progress but totally worth the effort!
---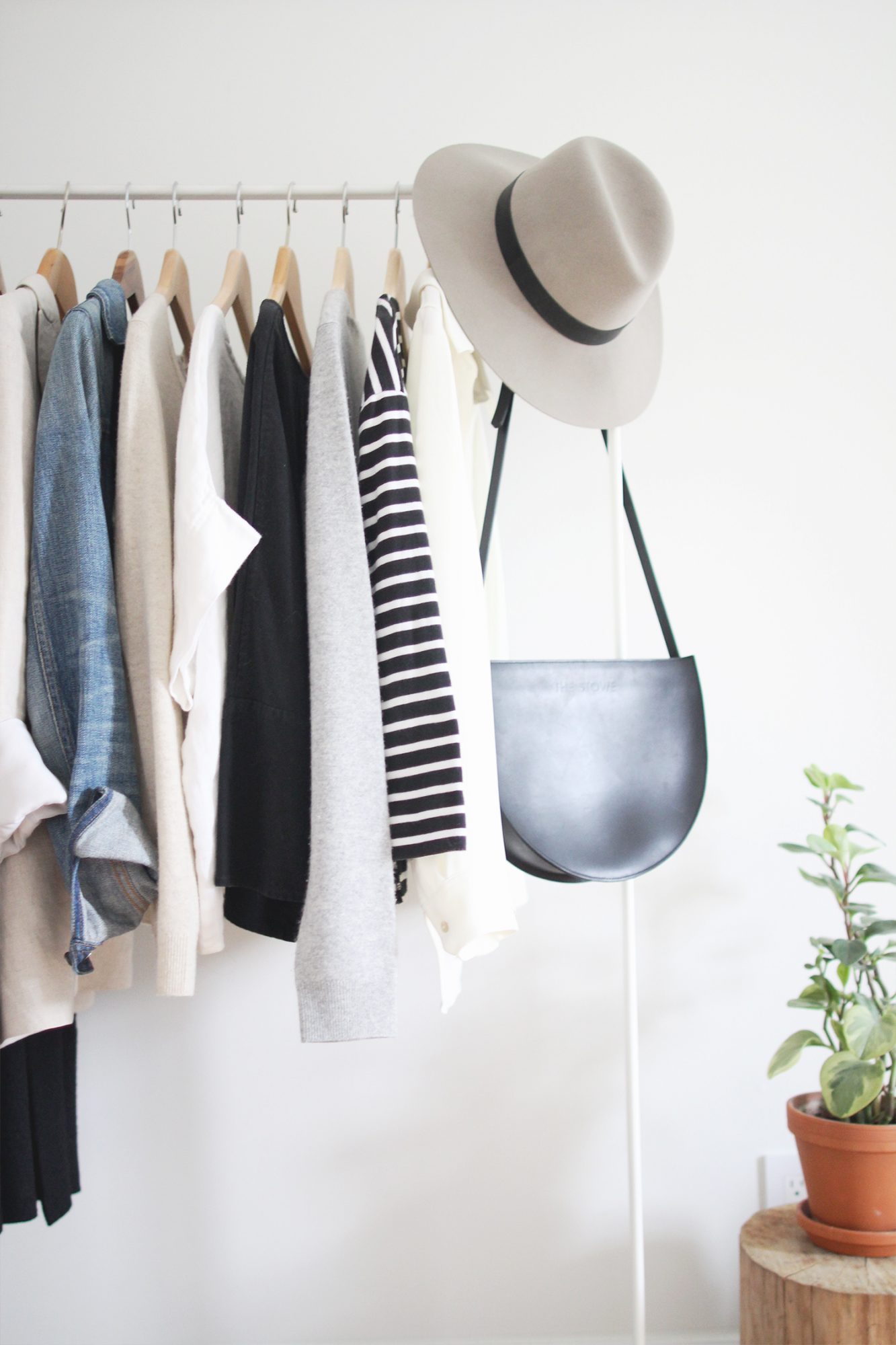 ---
2017 CLOSET MISSION
1 | WORRY LESS ABOUT THE NUMBERS | Last year I was all about achieving a 50 Piece Closet and that was a very worthwhile exercise for me. I established a baseline for myself and now I can work around it. Going forward I'll continue to add sparingly, deliberately and thoughtfully while I weed out the weaker links as I go but I'm not going to be as fixated on the total number.
Instead of the totals I'm going to be focusing more on a foundation closet and this I'm very excited about! Think along the lines of a selection of core pieces that can be worn everyday all season long and interchanged with each other and with more unique items to make TONS of outfits. I'm really looking forward to exploring this concept more.
I've also come to terms with the fact that Canada is not a climate for a season-less closet, which is something I'd contemplated last Fall. C'est la vie!
2 | SUPPORT CANADIAN BRANDS | As you probably already know, I am proudly Canadian and as much as I love my favourite US-based brands our creative community has A LOT to offer as well. While there still aren't too many Canadian bloggers supporting slow-fashion and promoting responsible shopping, I feel I'm in a unique position to connect my readers with the best Canadian makers that really resonate with my style and philosophy.
This might mean the odd collaboration here or there (more on that below) but mostly it will come down to investing my own money on more Canadian made goods (whether it's for my closet, home or elsewhere). That said, I'll still be relentless about making sure any additions are exactly what I'm looking for and will stand the test of time.
3 | CONTINUE TO SHOP RESPONSIBLY | This one is pretty plain and simple. I'm going to maintain my mission to shop responsibly for all the things I bring into my life. Last year my main concern was where it was made and whether it was produced ethically. This year I'm adding sustainability to the list of important criteria. The clothing industry's impact on the environment has me very concerned and inspired to dig deeper when I'm shopping.
4 | REMIX / REMIX / REMIX | This is another goal I'm really excited about, especially after the latest 10×10 Challenge. I'll be working on ways to remix my current closet more and make it work harder. Then when I do add something I'll be sure to share how I see it working in several ways.
5 | SHOP EVEN LESS | So before I pretend to have such great willpower, I'll admit, I've already done some damage. I added 2 new pairs of shoes to my roster at the end of last year (gifted clogs and boots on sale) and I shopped the Jesse Kamm sample sale last week (the deals on long-time faves were too good) so yes, sure, hypocrite central. But I really do intend to shop less than ever and accept far fewer gifted goods than I did last year.
I also plan to continue sharing my curated wish lists and closet mission check-ins throughout each season so I hold myself accountable to this goal.
---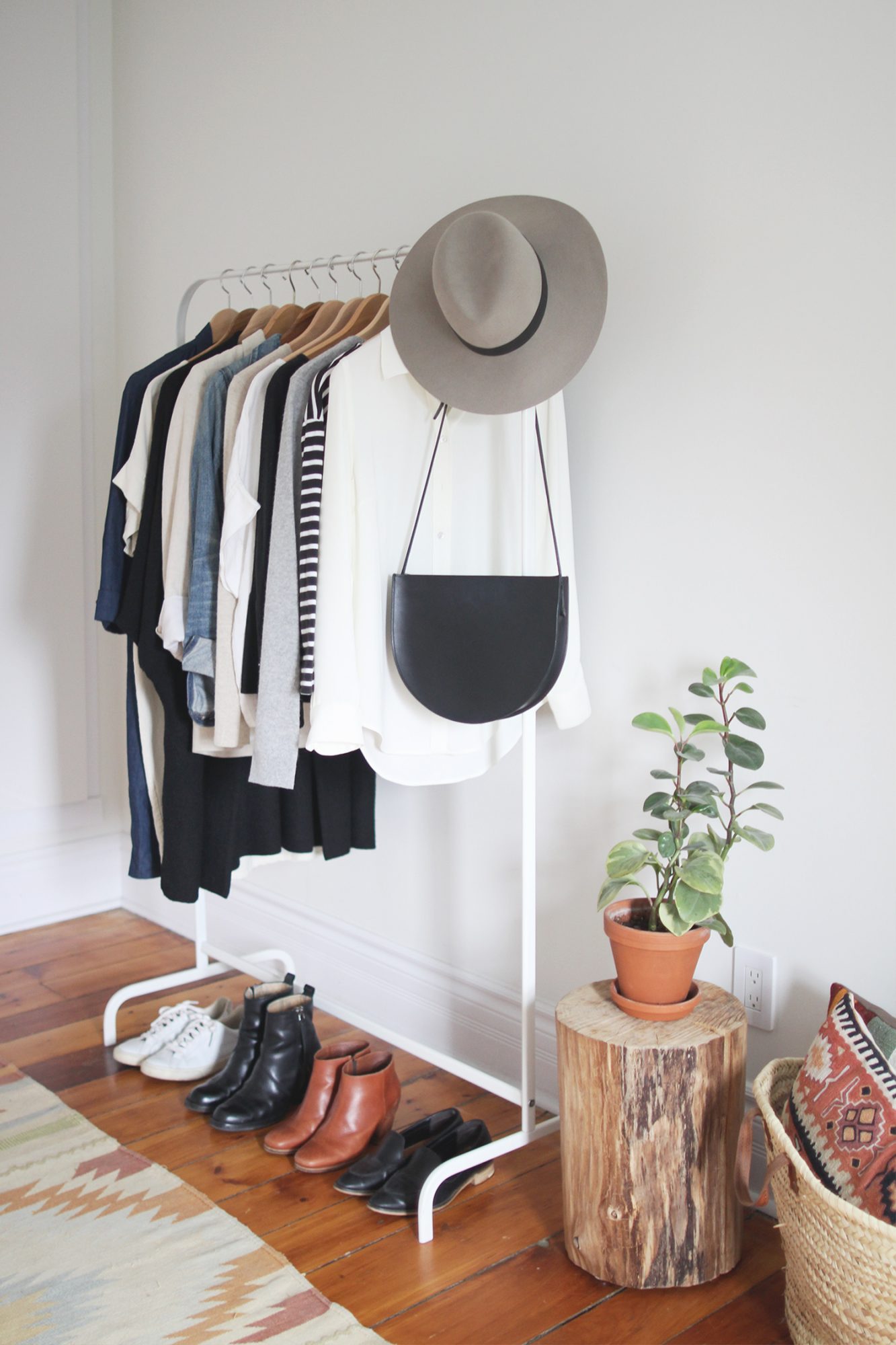 ---
GENERAL BLOG THOUGHTS
Full disclosure, heart on the sleeve, total honesty, whatever you want to call it, I'm going to try to express it. The truth is that I've had a really hard time deciphering my place in this blogging world over the last year or so. Of course, I love my blog and the community that has been slowly but surely expanding around it. Nothing brings me more satisfaction than creating worthwhile content that resonates and helps my readers. But at the same time I've found myself wondering, what's the point?
Now I know, deep down this blog (at least to some capacity) is what I'm meant to be doing, I really believe that, I just need to establish a bit more direction. The trouble is that ethical blogs are a dime a dozen these days, capsule closets are everywhere, 'slow fashion' and 'conscious consumerism' are the latest buzz phrases and while I feel connected to all these elements, I'm not content to be classified as any of them. I don't want to preach ethics, constantly reiterate the reasons for shopping small and I already know the capsule life is not for me.
But what I've also come to realize is, that's ok! It just means I need to forge my own 'category' and roll with the punches until I figure out what exactly that is. That said, I also know a few things for certain, which are that I love:
Exploring personal style and how fashion can have a bigger purpose in our lives than just looking good.
Connecting to people through this space whether it's readers, fellow bloggers or designers.
Imparting the things I've learned, discovered and enjoy in meaningful and visually inspiring ways.
So in the end, this sense of aimlessness is probably a good thing. It's forcing me to forge onward and not to rest on my laurels or what might seem like the path of least resistance.
All in all, I'm very lucky to have a space to experiment and explore these creative whims. Thank you! 
Stream of consciousness complete.
---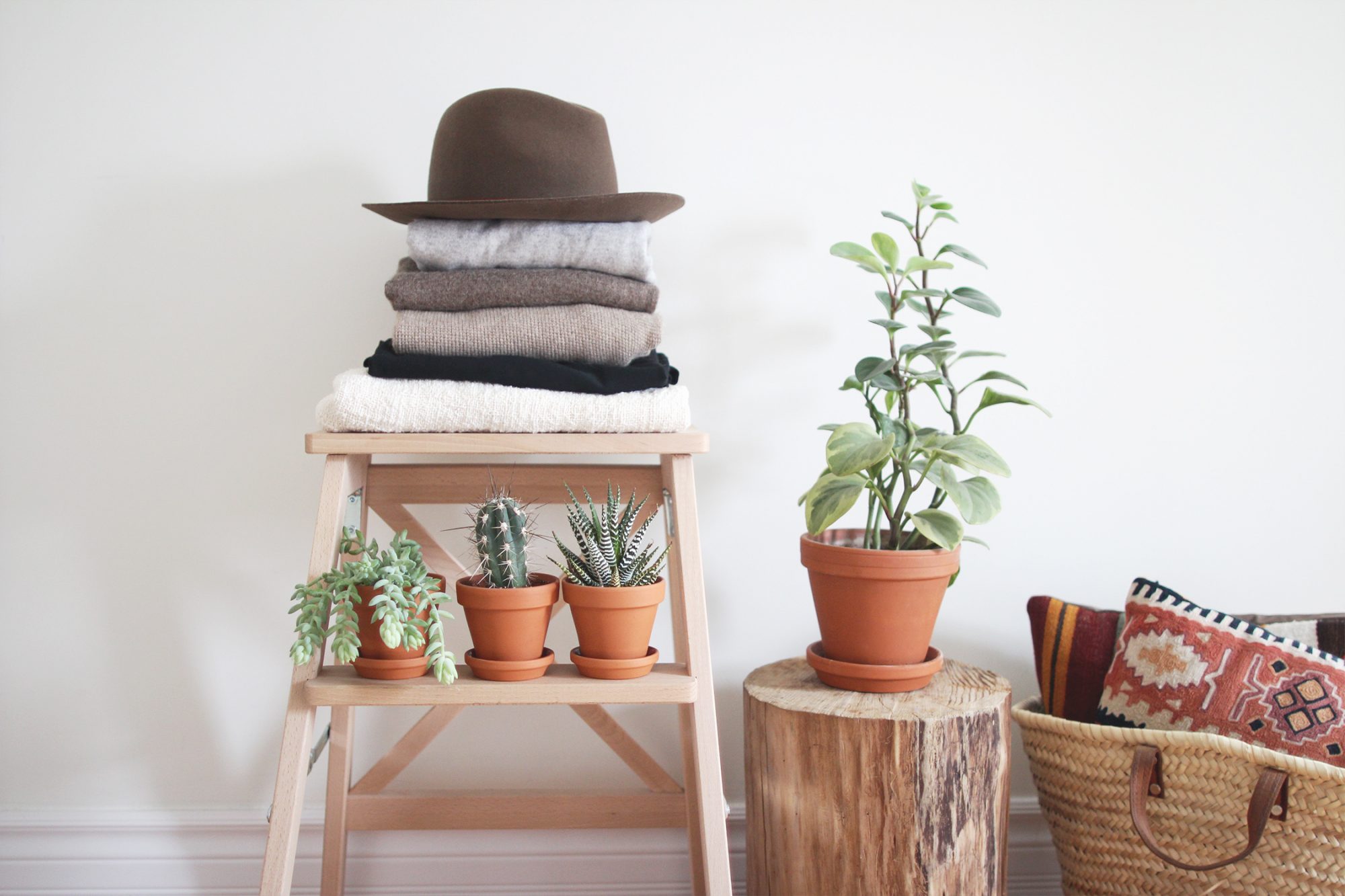 ---
2017 BLOG PLANS
So sure I might be exploring, but I'm still a planner by nature, so I decided to set out a few general plans for the blog this year. I make no concrete promises but these are all things I intend to see through as the year unfolds:
1 | KEEP IT REAL | Okay 'real' but still organized and fun to look at! Whether it's my outfits, my closet, my home or my collaborations I plan to keep things as genuine and transparent as I can. This means I'll be sharing as many 'real-life' outfits as possible and sticking to no more than 2 partnerships a month, which will as always be clearly noted.
2 | CREATE MORE TOOLS | For a long time now I've wanted to make Style Bee a comprehensive destination to shop responsibly and to establish your own lean closet. So keep an eye out for a totally revamped SHOP page to bookmark for the best, up-to-date collection of responsible style sources. It's going to be way more user-friendly than the current list format too!
I'm also working on a proper start to finish toolkit that you can use to refine your style and take steps towards building your dream wardrobe. Full disclosure: This one is a long way out still!
3 | BLOG REVAMP | Style Bee is ready for a little face lift and I'm currently in the process of vetting some designers to help me bring this space to the next level. When the time comes I'll be asking for some input from you about what you'd like to see happen!
4 | BUSINESS AS USUAL | You can expect 3 posts a week for the most part going forward. During 10×10 Challenges they'll jump to daily but otherwise I find I can't even keep up with most daily blogs, let alone my own! Expect lots of outfit posts with Closet Mission posts sprinkled in. You might see a couple more of my wedding plan musings and I'll be dabbling a bit in loungewear and activewear too.
Hope you're excited about what's in store! 
---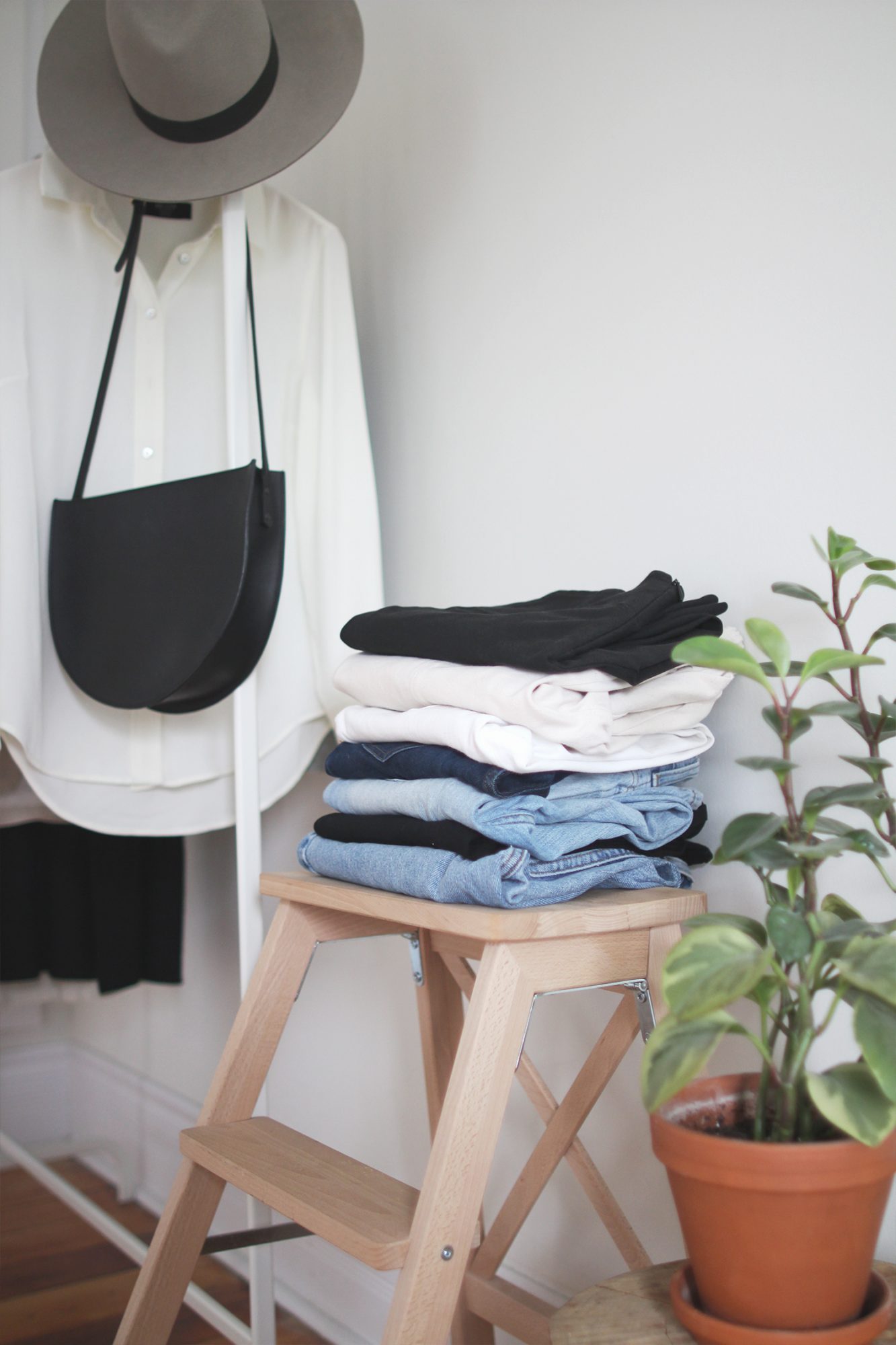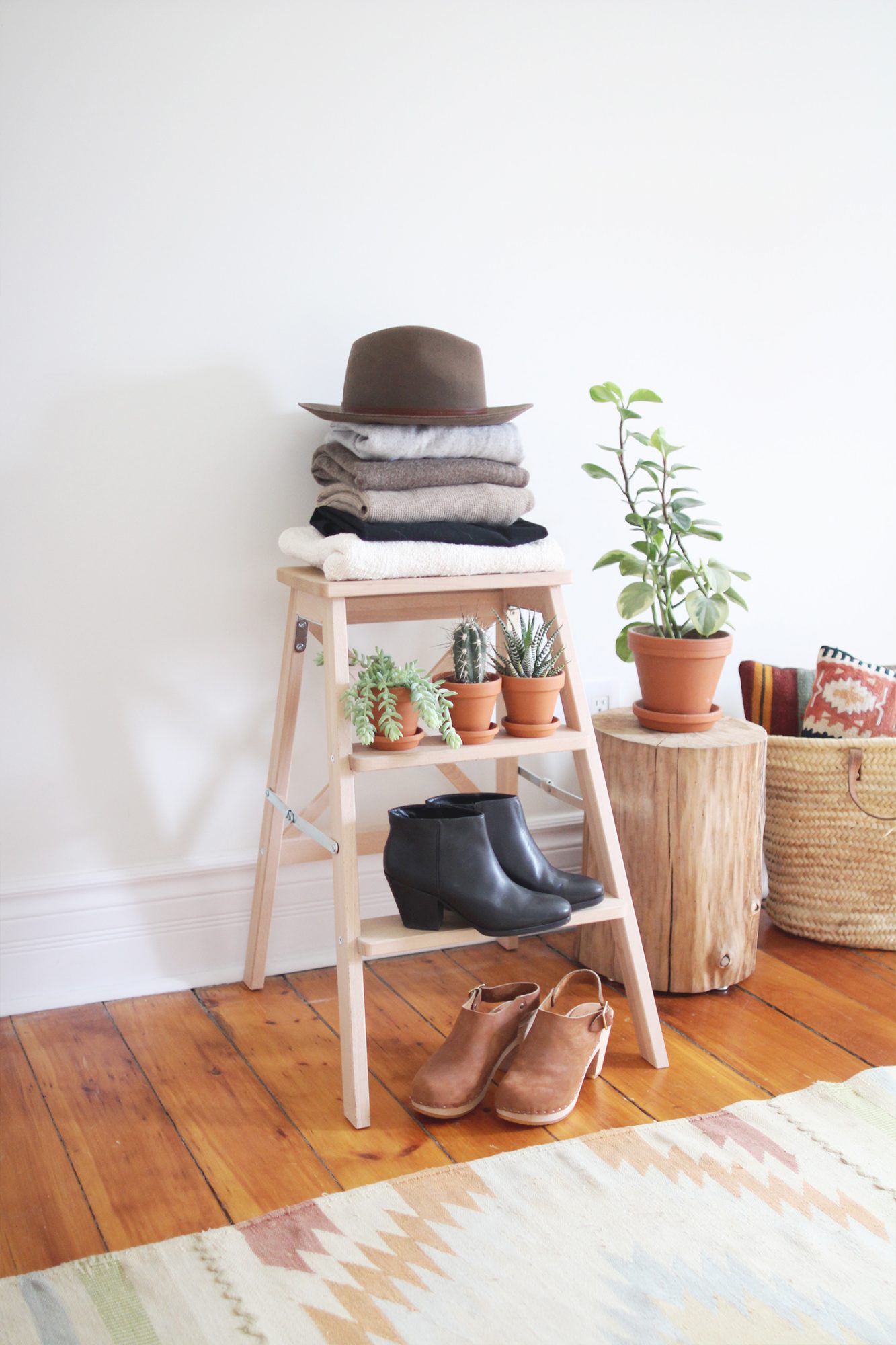 ---
ALL-IN-ALL I KNOW THIS IS GOING TO BE THE BEST CLOSET MISSION YET AND I'M SO HAPPY YOU'RE ALONG FOR THE RIDE!
---
Now let me throw it back to you.
What are some of your closet goals for 2017?
Feel free to share them in the comments below and if you've got a post or topic request, now's your chance!
---
SHOP THIS POST
ON THE RACK | Denim Duster Coat* | Georgia Dress | Cocoon Coat | Linen Blazer* | Denim Jacket* | Oatmeal Sweater | Georgia Tee | T-Top | Grey Sweater | Striped Shirt | White Blouse | Eloise Bag | Taupe Hat | Brown Hat | (sweater stack, top to bottom) | Grey Turtleneck* | Alpaca Crewneck | Waffle Crew-neck* | Black Sweater | T-Sweater | (denim stack, top to bottom) | Cecilia Pants | Clyde Pants | White Skinnies | Dark Skinnies | Summer Jean | Black Skinnies | Vintage Levi's*
SHOES | Sneakers | Pistol Boots | Mars Boots (brown) | Loafers | Clogs | Mars Boots (Black)
PROPS | Stump | Planters | Market Bag | Small Pillow* | Large Pillow* | Clothes Rack | Ladder
*Linked to similar option when not available. 
---
See something you liked? You can shop it and support Style Bee by using the affiliate links provided. This post is not sponsored but when you shop via the links above I may make a small commission from a sale. Thanks for your support!