Happy Friday Friends! Earlier this month the Opelle x Style Bee signature bag launched and it was a total dream to see the project come life. Since then well over half the collection has sold but there's still a couple of each colour left (Black + Rocher) so I thought I'd share a couple ways I've been styling and stuffing each one with goodies. I've absolutely LOVED seeing these little circular fellas find good homes all over the world, where they're getting lots of use on the hips of some seriously stylish ladies. So here's how I've been bopping around with my trustiest side-kicks that pack a surprising amount of style and stuff.
---
LOOK 1 – ROCHER
As the days have been getting warmer and longer I've been gravitating to softer colours and easy linen layers. Rocher is such a unique neutral colour and magically manages to look great with both warm and cool tones. I've been throwing it on over my favourite jumpsuit and Linn tee combo with a comfy pair of wedges that make it look like I'm fancy but feel like I'm in my pj's. This outfit is just begging for a boozey brunch, a laid-back BBQ or Summer party with friends and family.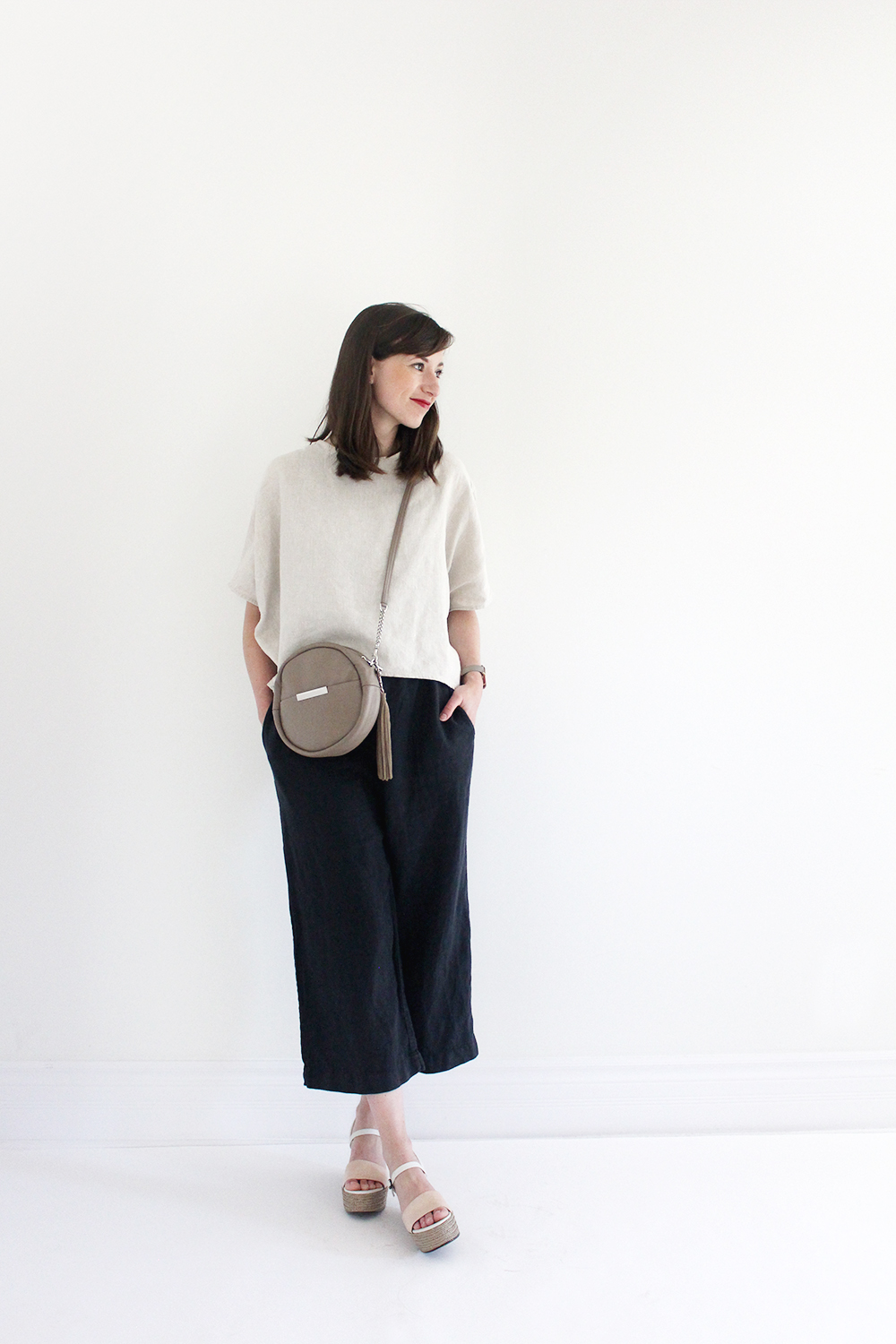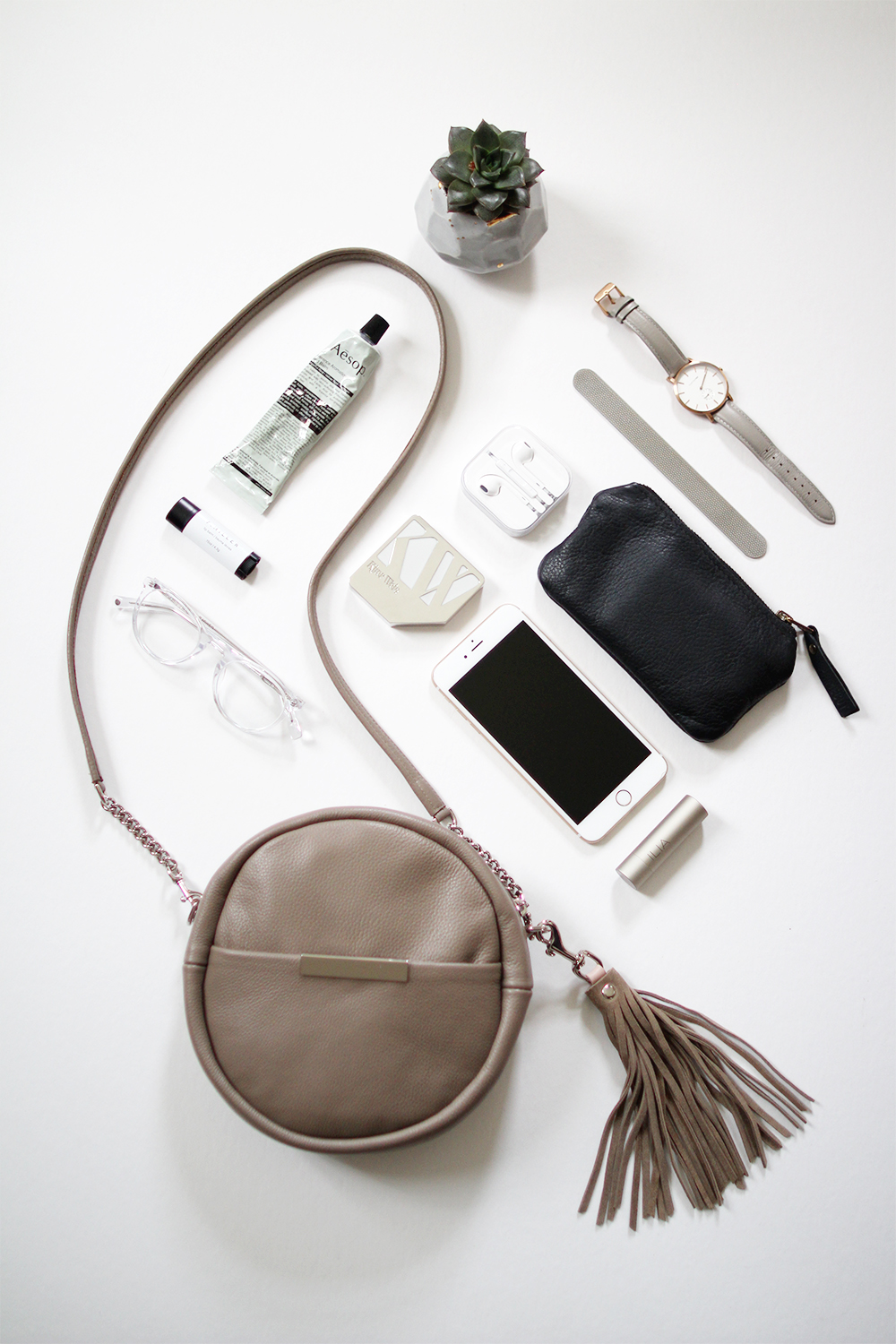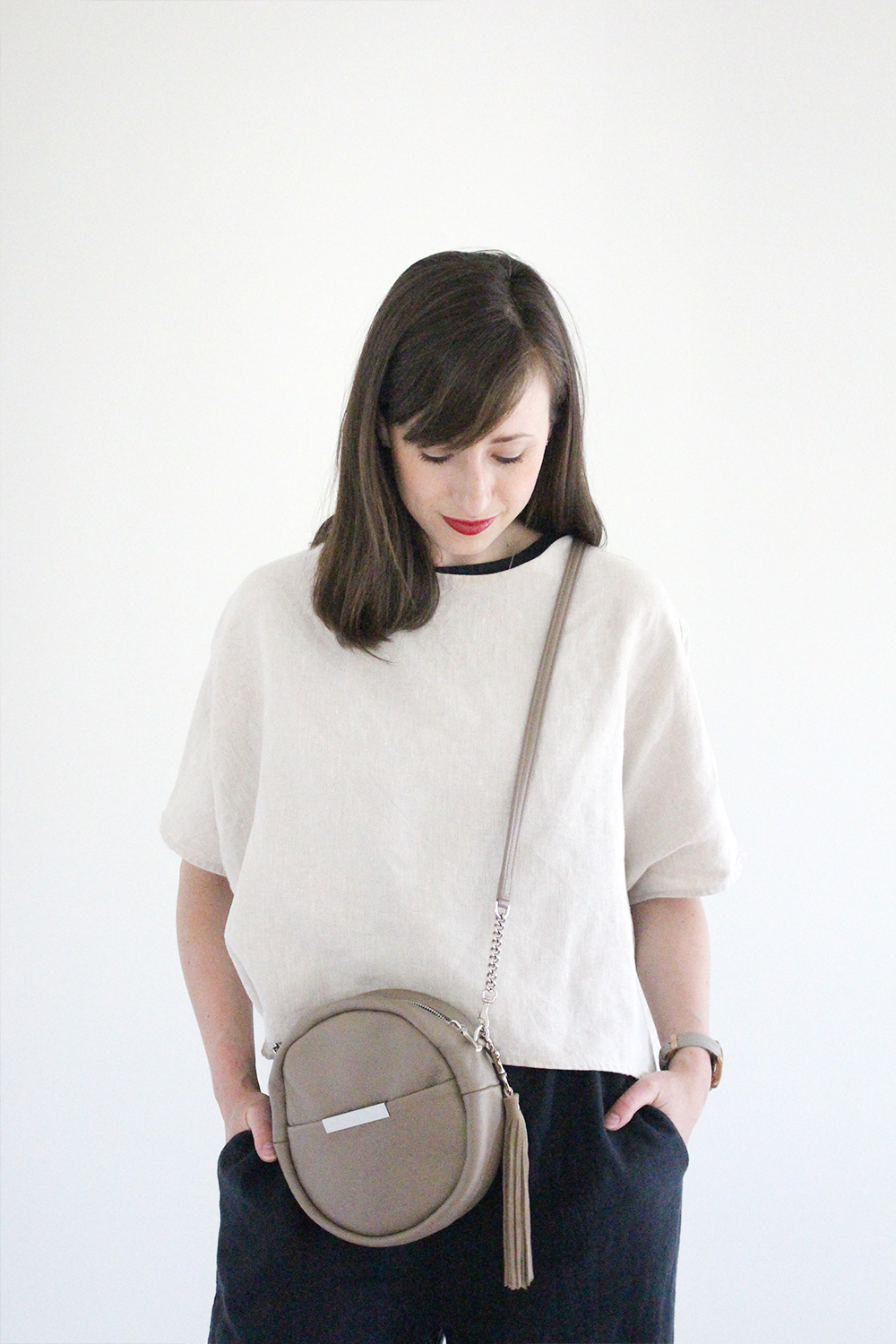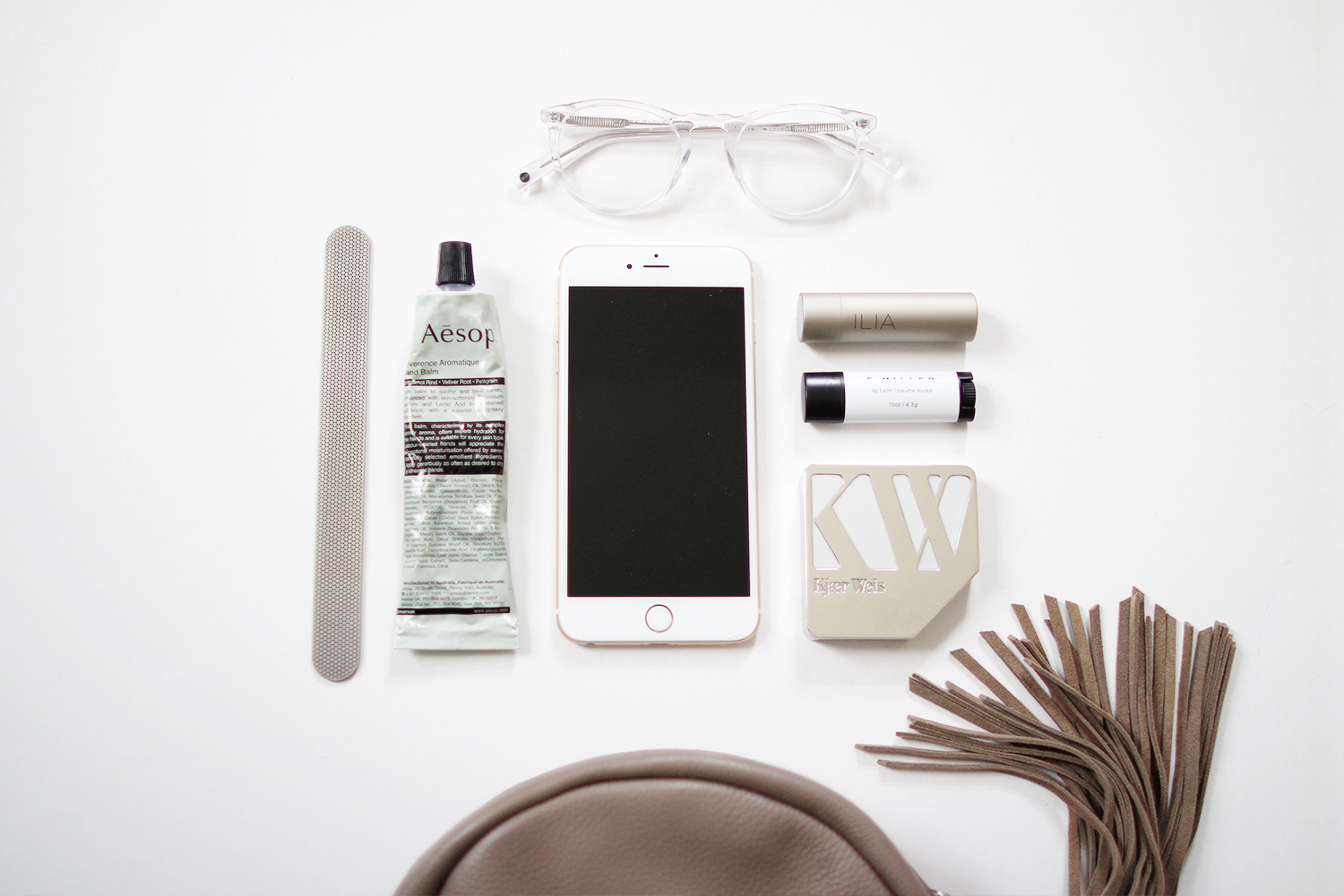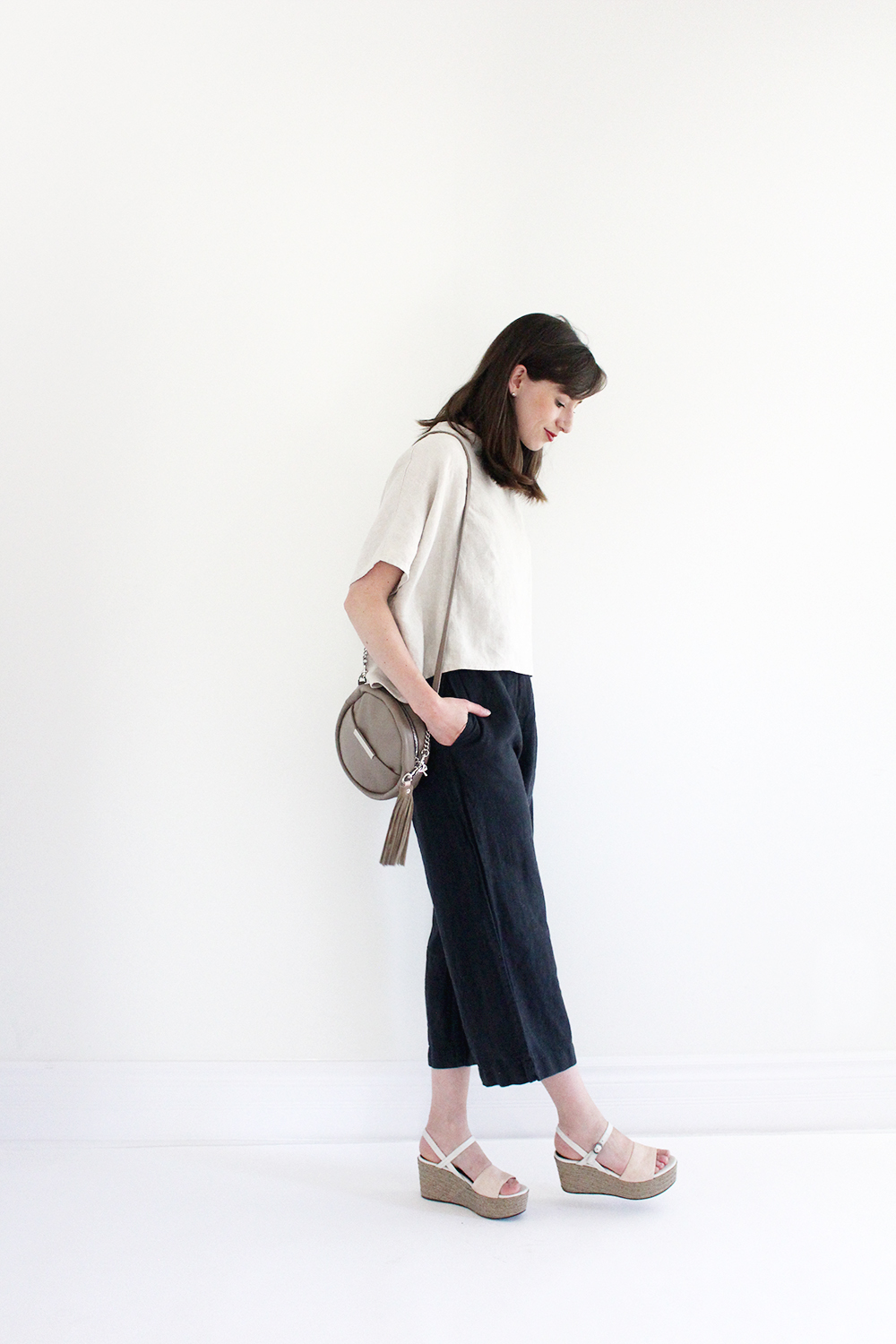 ---
Look 1 – Opelle x Style Bee Bag in Rocher | Linn Tee c/o Elizabeth Suzann | Jumpsuit by ESBY Apparel c/o Garmentory (s/o but this one is very similar) | Wedge by Coclico c/o Garmentory (Love this option too!) | Sign-up for $20 OFF
Bag 1 – Opelle x Style Bee Bag in Rocher | Hand Balm Aesop | Nail File | Lip Stick ILIA | Lip Balm F.Miller | Glasses Warby Parker | Foundation Kjaer Weis | Watch c/o Chapter 10 (similar) |  Wallet Primecut
---
LOOK 2
My favourite part about the design of this bag is that while it's super simple it still makes such a statement. As life gets busier I have less time to consider every element of my outfits so it's great to have an accessory that's guaranteed to be a focal point, hold all the 'stuff' I need and still work with everything in my closet. I love this super chic, ultra simple look for a late Spring date night with a cold glass of Sauvignon Blanc and a pimped out charcuterie board. I'm also totally addicted to Altoids so bring on the garlic and onions!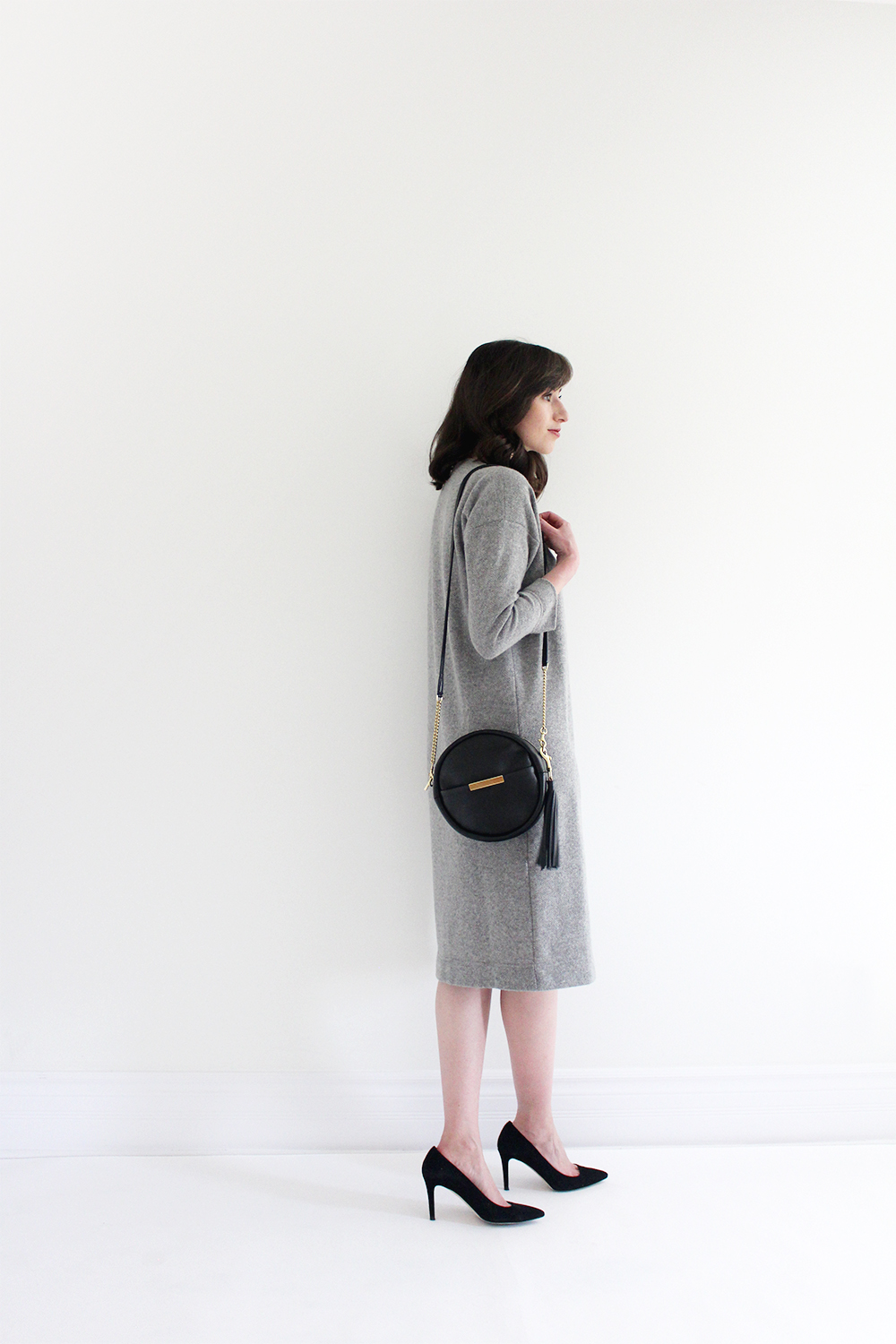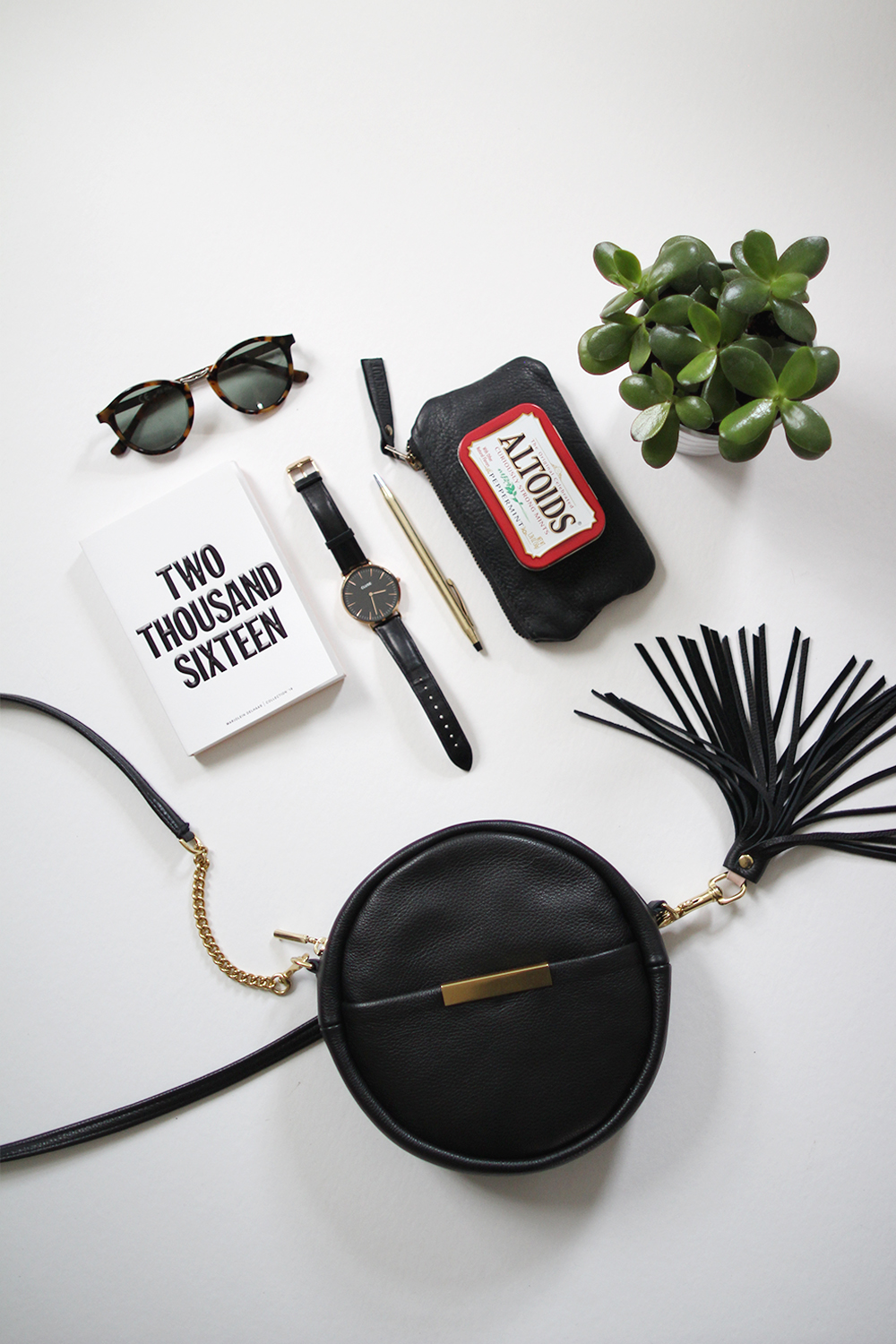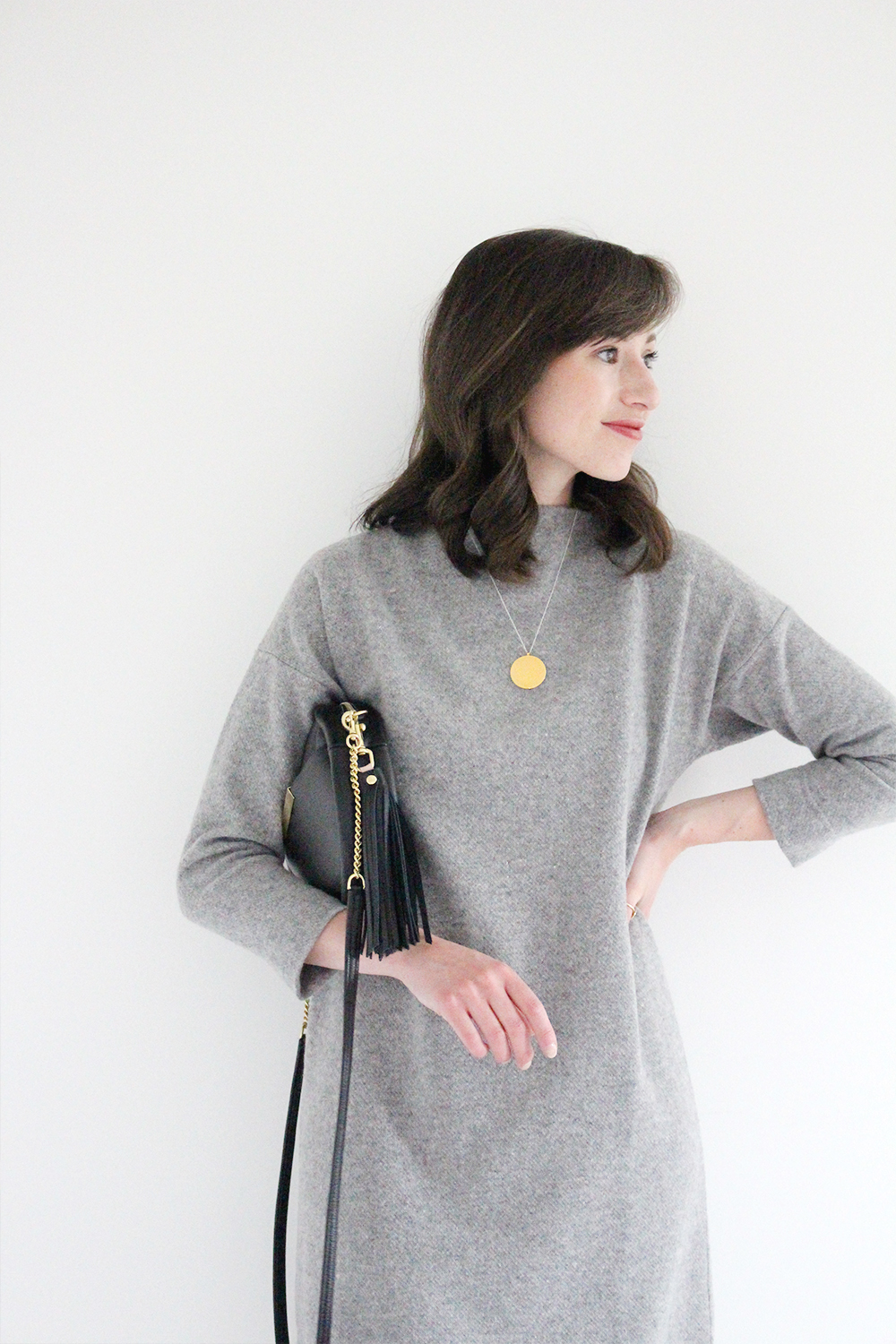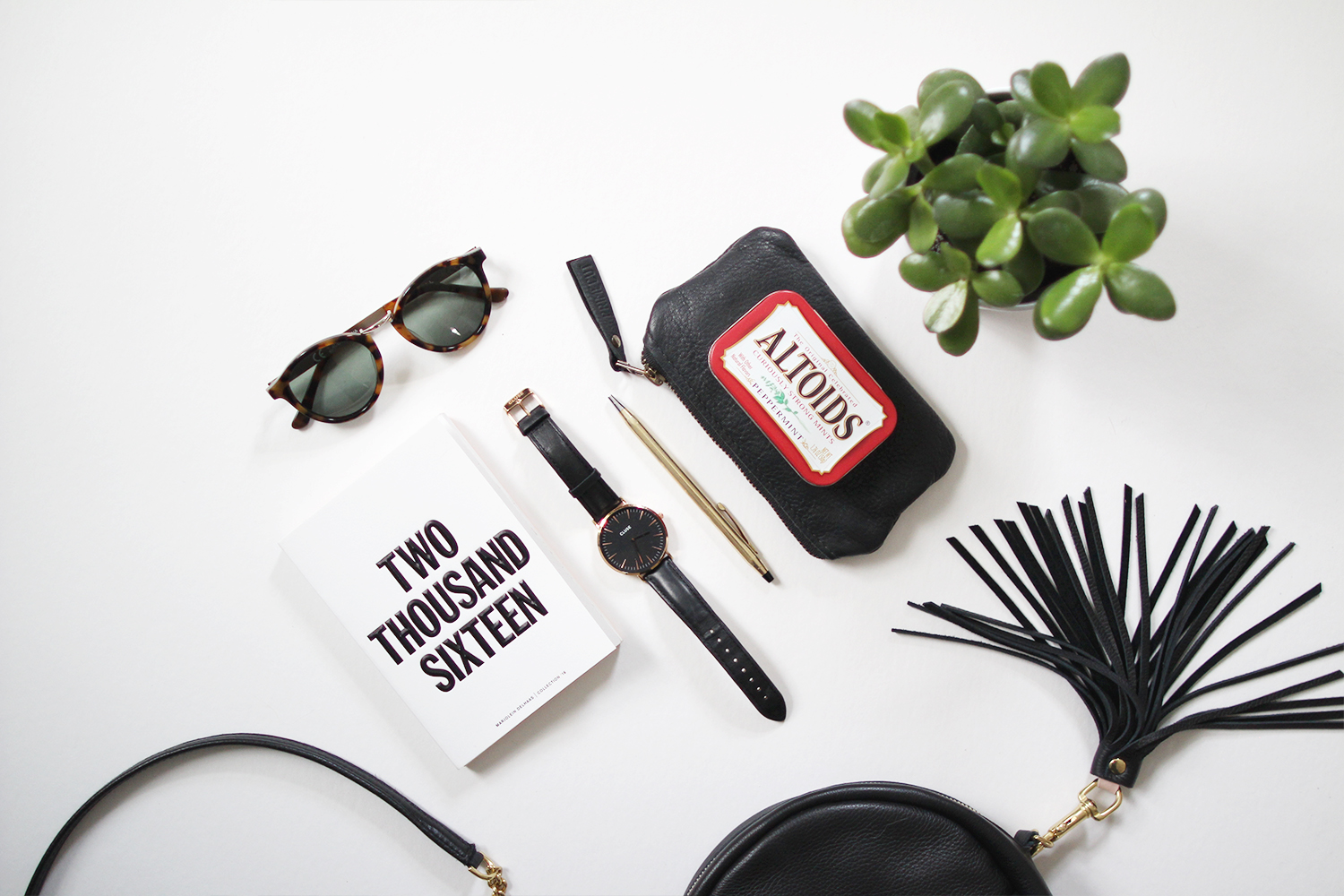 ---
Look 2 – Opelle x Style Bee Bag Black | Eva Sweater Dress c/o Elizabeth Suzann (sold out) | Circle Necklace c/o Young Frankk | Suede Pumps J.Crew (made in Italy) 30% off with code HEYSUMMER 
Bag 2 – Opelle x Style Bee Bag Black | Sunnies c/o Madewell | Planner | Watch c/o CLUSE | Lip Gloss | Gold Pen (similar)
---
Thanks so much for all your great feedback on Wednesday's Closet Mission Check-In. Your suggestions, support and encouragement are so very much appreciated and totally inspire me to keep setting the Style Bee bar higher. Enjoy the weekend everyone!