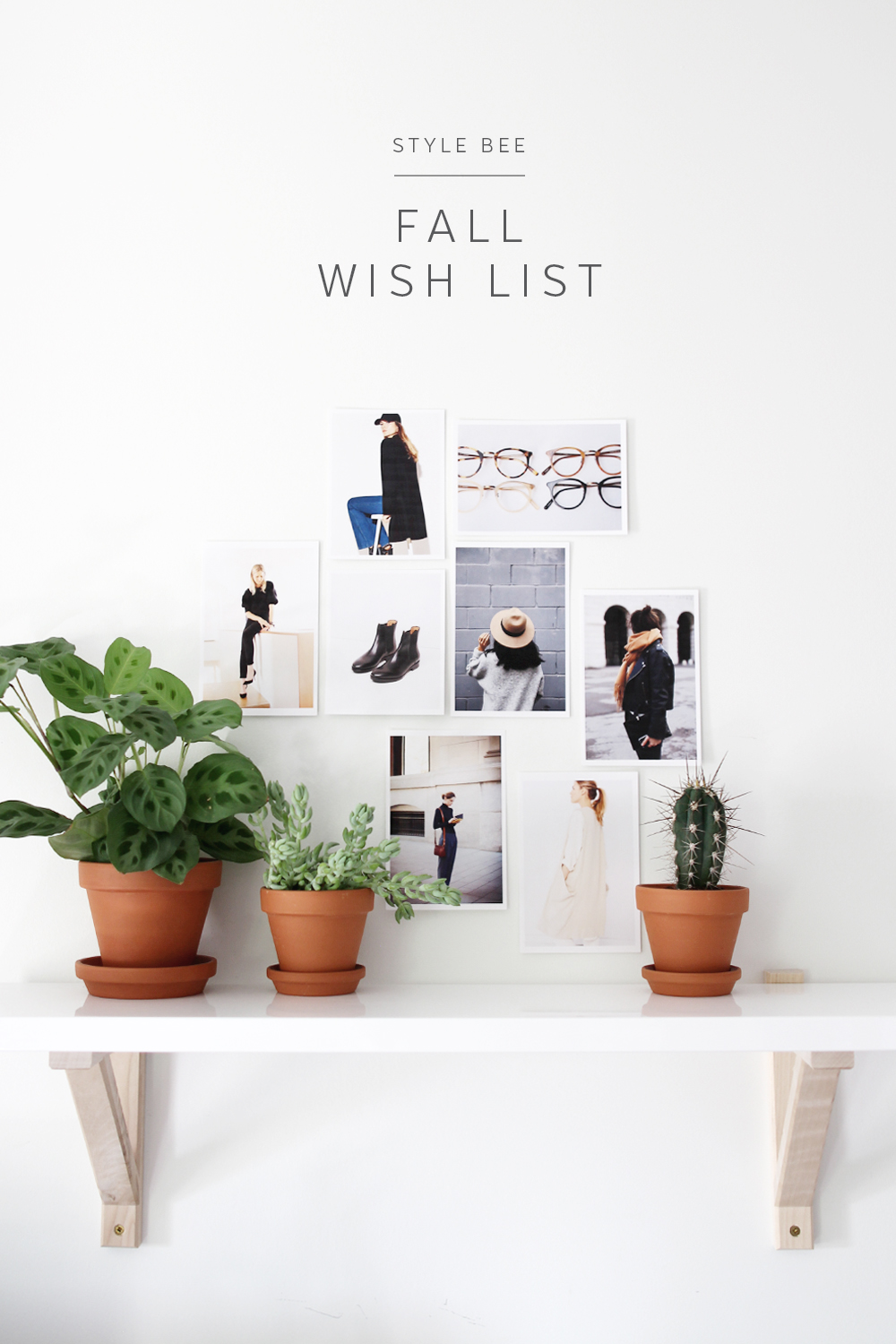 Thanks so much for the positive feedback on Monday's post! I'm thrilled that so many of you are into this whole Fall Closet Prep idea and I really believe a few simple steps can help to ease our shopping anxiety and general style frenzy that can become a drain on both the brain and the wallet. Yay!
So now that we're prepped, planned and our budget is set (no worries if not, you still have plenty of time) it's time for the really fun stuff, which is deciding what's going to make it's way into our wardrobes. So if you'll indulge me, I've got a few ideas for well considered additions to my personal repertoire!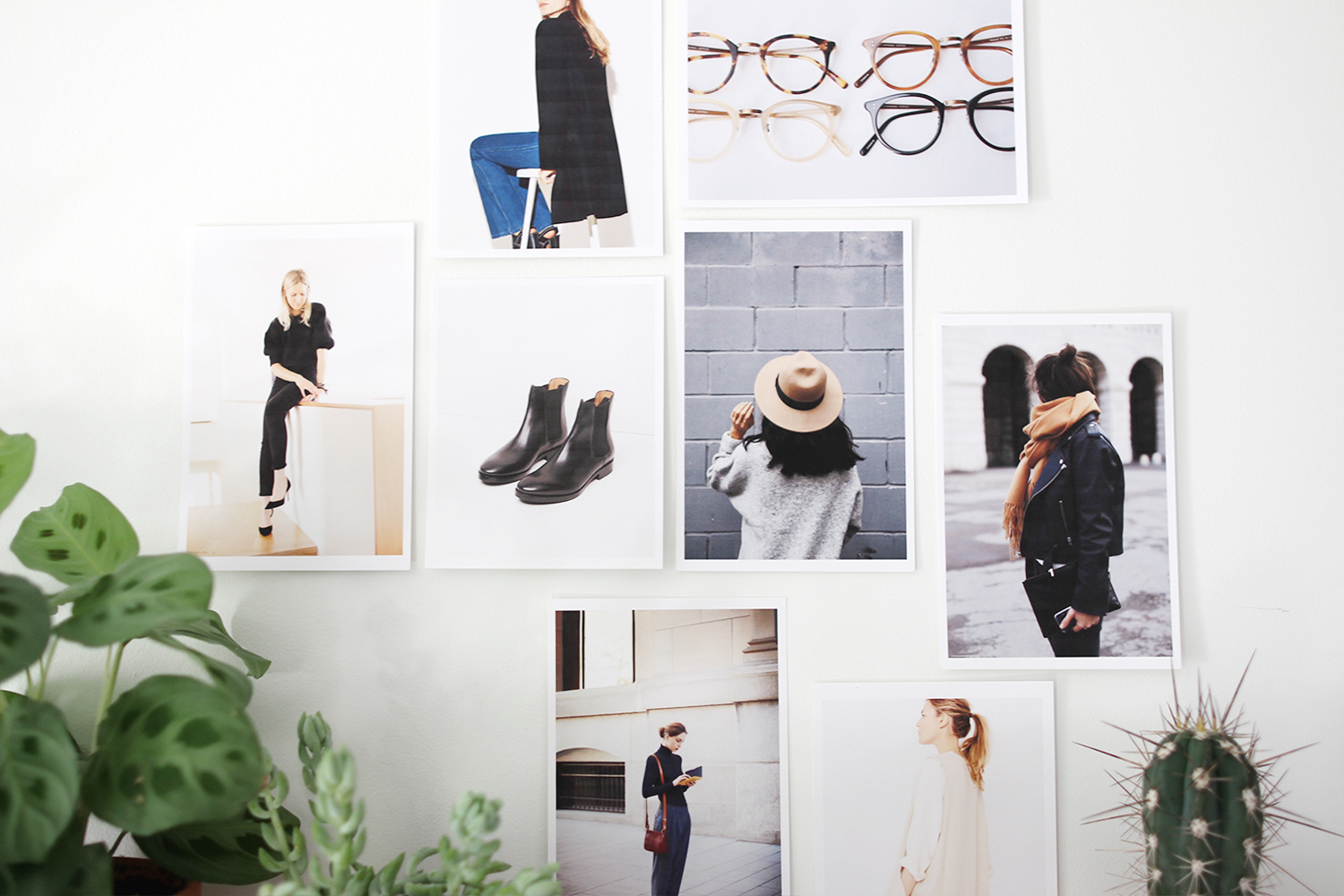 My style focus this season is on finding a balance between RELAXED and REFINED. These are two words I keep gravitating to when I think about what I want to convey through my style and to feel when I've finished getting dressed each day. To me, each item on my wish list embodies both of these words while simultaneously being timeless and comfortable. I've actually managed to check off half my list already and the season is still weeks away, which is definitely the earliest I've ever prepared myself or my style in advance. I have a couple of well-timed sales and some long-standing wish list repeats to thank for that! I've also kept this list pretty lean, so as more collections launch I have room to add one or two items to it if I feel so inclined. But even if I was to stop shopping for the rest of the Fall, I'd be really quite content!
I should also say that being a style blogger has given me an opportunity to strategically partner with brands who've created pieces that would have otherwise been on this wish list. So stay tuned for some collabs that feature beautiful, responsibly made gems that have given my Fall closet and style a serious boost!
Until then, here's what my consumerist instincts have convinced me that I need and what my closet has told me it wants.
---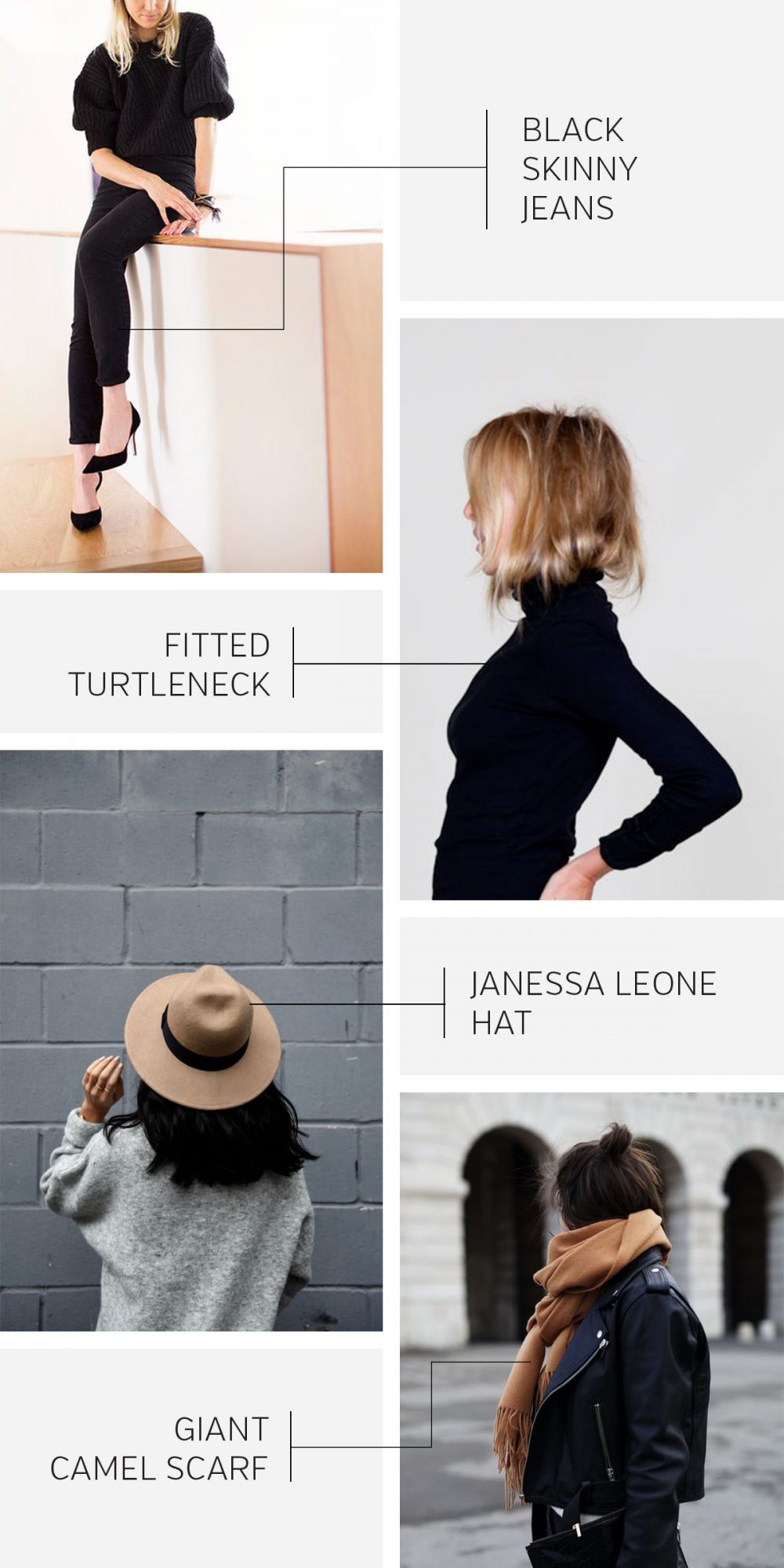 1 – BLACK SKINNY JEANS – By no means is this an original wish list item. I've probably had over 10 pairs of skinny black jeans in the last 10 years and yet I'm always looking for that perfect pair. My requirements are that they be: High waisted but not too high waisted, skinny but not scary tight, long but not so long I need to cuff them, a deep rich black that doesn't fade (at least not after 1 wash) and can we please keep the hardware neutral? Is this too much to ask I wonder? Time will tell, as always! These or these are currently my top contender.
2 – FITTED TURTLENECKS (Purchased) – I have indeed already snagged not 1 but 2 fitted turtlenecks by Splendid (made in USA). I put them in my Nordstrom cart about 1 month ago and checked on them every few days until I was feeling flush and ready to pull the trigger. I haven't worn them for more than a few minutes but they feel like a dream and are pretty much exactly what I was looking for.
3 – JANESSA LEONE HAT (Purchased via Sample Sale) – If any of you have seen my hat wall, yes I have a hat wall (insert see no evil monkey emoji), you already know I don't need any more hats. But this was not a need purchase, it was a want purchase and it was during a sweet ass Janessa Leone sample sale and it arrived a day later and fits like a dream. To be fair, I'm letting go of two of my hats to make up for it. Oh and also, JL hats are THE BEST.
4 – CAMEL SCARF – Again, not original, but also totally timeless. I am waiting to find the perfect one in some sort of luxurious alpaca or cashmere knit that I can wear forever. Of course Acne Studios makes a gem but I'm going to look for something handmade.
---

---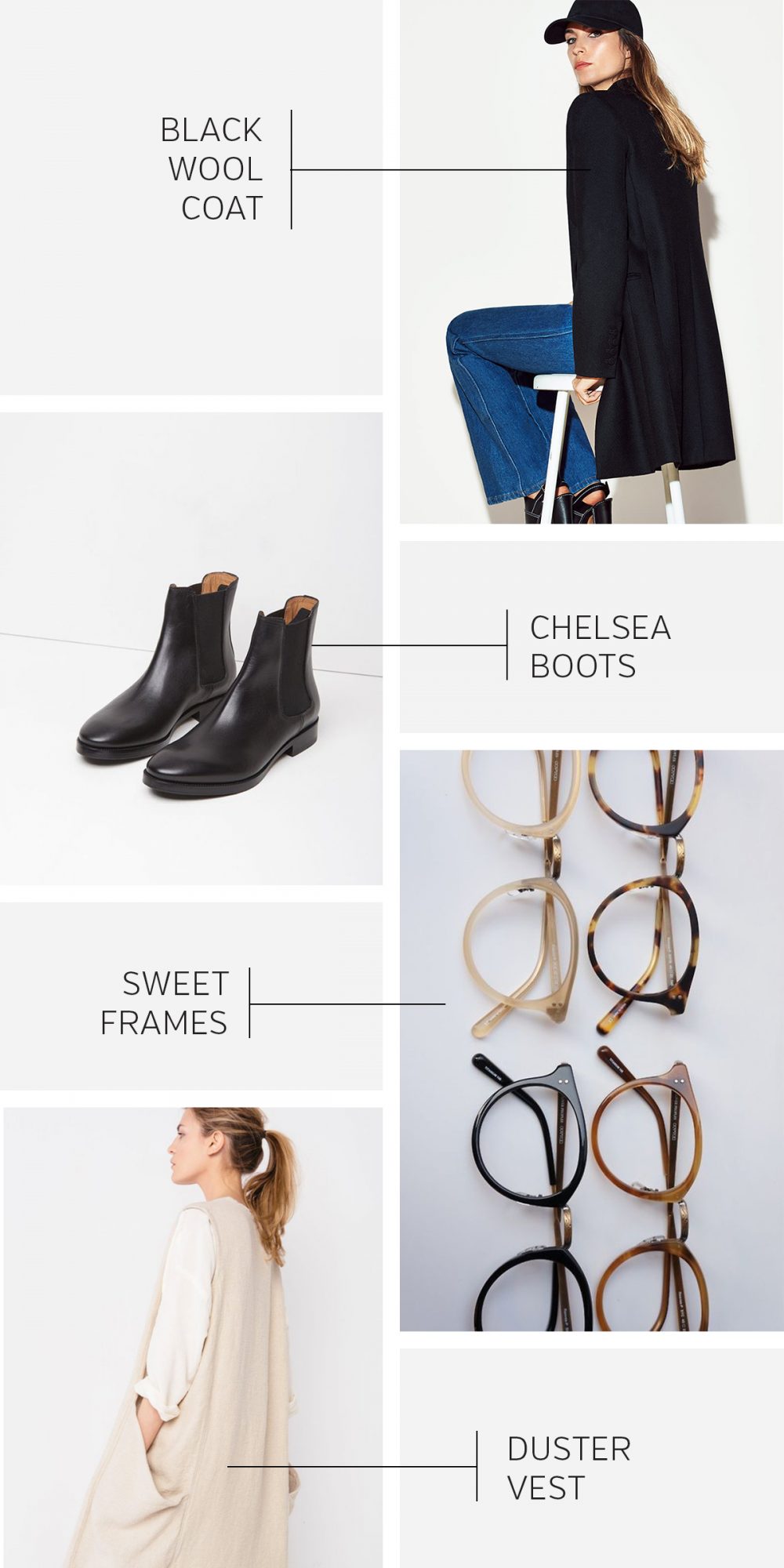 5 – BLACK MID-WEIGHT COAT (Purchased on Sale) – I really don't know how I've managed to carry on in life without what is arguably the lifeblood of a modern closet. I was after something boyfriend-esque with a slim collar, long sleeves, button closure, pockets and a mid thigh length. I took a chance and ordered the Daryn Coat in Diplo from the Reformation Sale and I LOVE it. I'll be getting the sleeves taken up slightly but otherwise the fit and quality of the fabric and construction are amazing. Full disclosure: I've shopped from Ref before and have returned every previous order.
6 – CHELSEA BOOTS – If you recall last winter's wish list, these were on it and they're back! Must be a sign of some sort so I'm seriously on the lookout for the perfect pair of classic black (or brown), flat (or heeled) chelsea boots. Acne Studios makes a cult favourite but Everlane makes a true classic and they're currently in my cart.
7 – SWEET FRAMES – I'm blind, and not in a cute, 'Here try my glasses on.' kind of way. In a 'No, please do not try my glasses on because you might throw up.' kind of way. The only upside of not being able to see my own feet clearly is that I have an excuse to buy sweet frames every time my prescription declines and I dare says it's that time of year! Squinting at you Garrett Leight.
8 – DUSTER (Purchased Second Hand) – You guys, remember when I said the Keaton Duster in Hemp Flax was one that got away? Well, the stars aligned and a lovely reader reached out to say she had the very vest I was after and was willing to part with it. The beauty is currently on it's way to me now! If I hadn't found this one something similar would be on the list.
---

---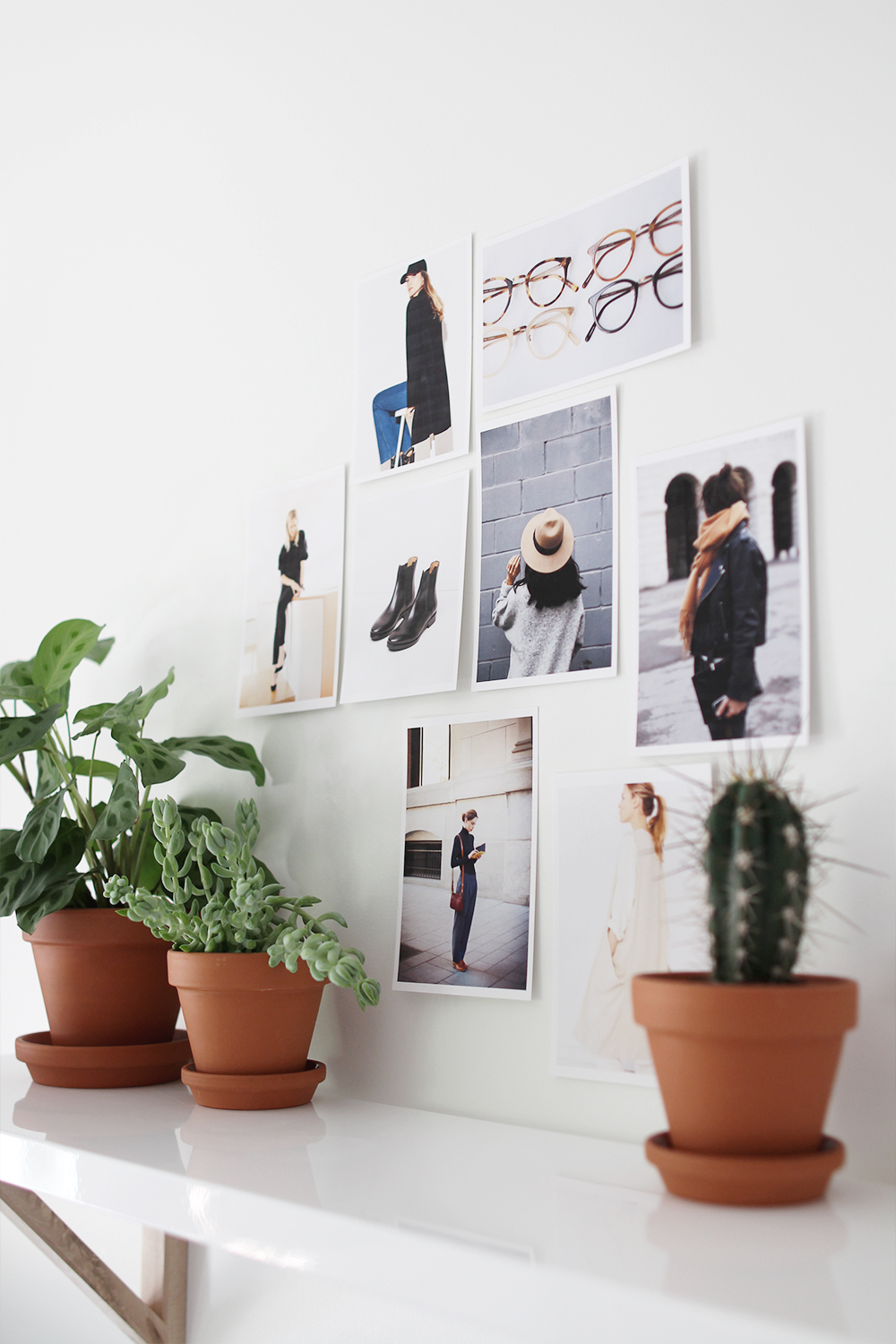 And that's that! My Fall wishlist adds up to be a little more than my initial budget (no surprise there) but I'll see where I stand after the Style Bee Closet Sale (coming very soon!). I'm looking forward to transitioning quite a lot of my Spring favourites into the colder temps and will be working on a post to show how I'm styling things.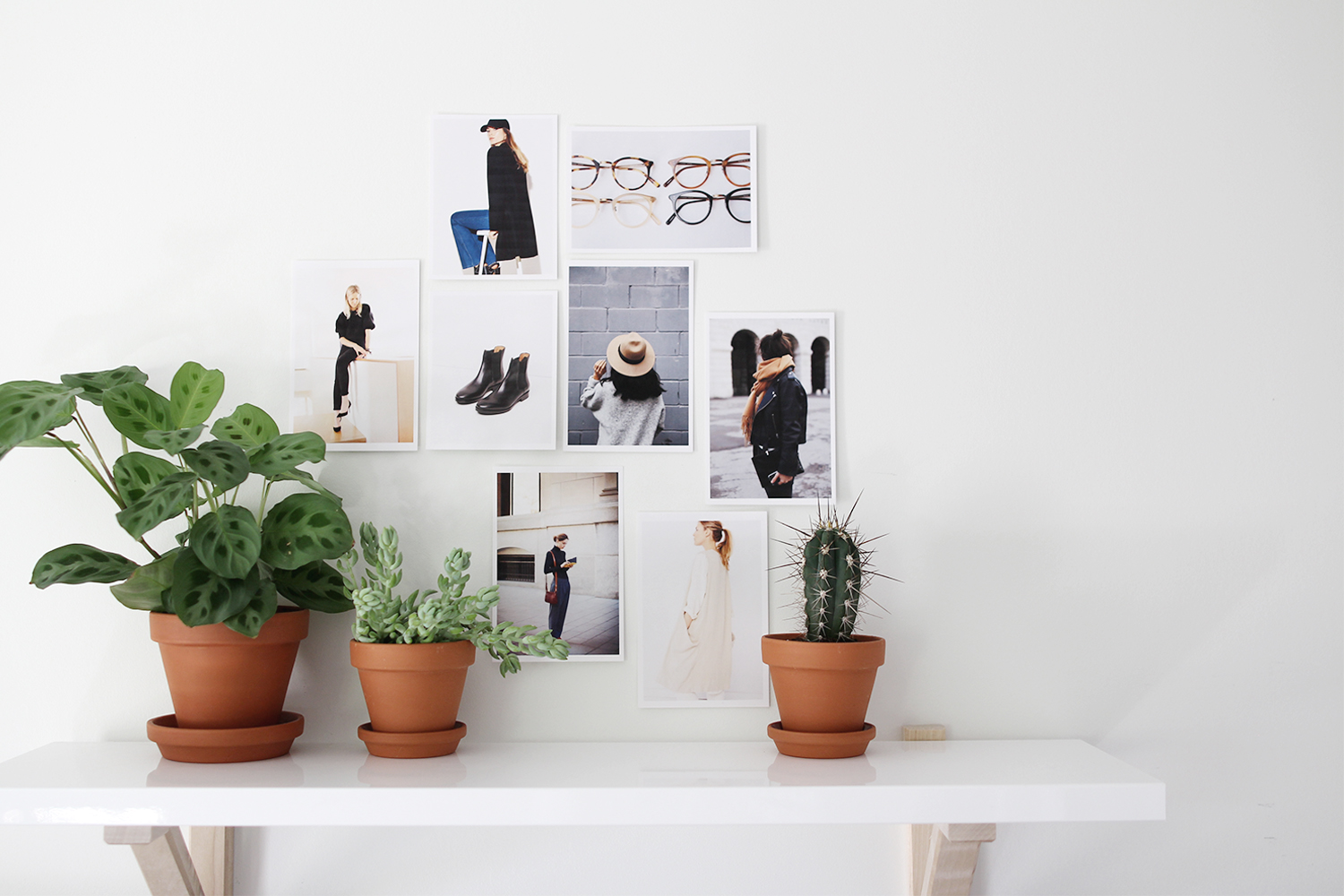 ---
SO TELL ME, PLEASE! What's on your wish list this Fall? I seriously LOVE to know what you stylish folks are eying!
---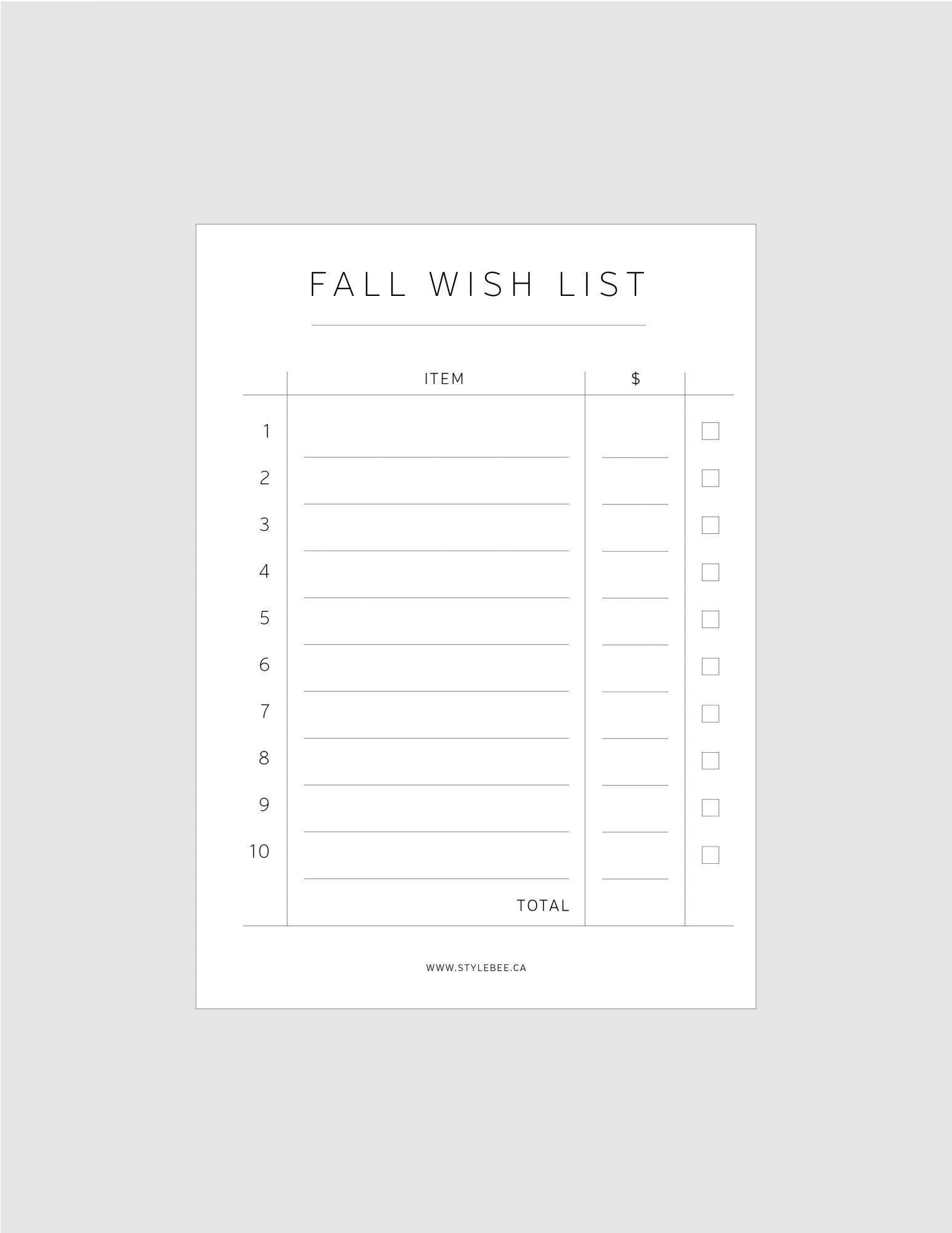 ---
Images found via Pinterest.