Whirlwind is a word I've been using too much lately but it's the best one I can think of to describe how life has felt these days. Between work, blogging, wedding planning, social engagements, baby showers, a bachelorette, honeymoon plotting and everything in between it's been both ridiculously wonderful and ridiculously hectic. Truthfully, I'm not a huge fan of the non-stop lifestyle that a lot of people seem to be have a high-capacity for. Instead, I like routine, structure, downtime and I'm definitely a homebody through and through. But at the same time, I can end up getting into a funk or a rut without change and this summer has definitely kept me far from that. The crazy part is that the real madness hasn't even started yet but we're just 24 days away from the wedding!
So before I get too far ahead of myself I've pulled together a quick recap of June and July, including some of my favourite moments from the summer so far. Let's have a look and don't forget to download a new wallpaper for your phone!
---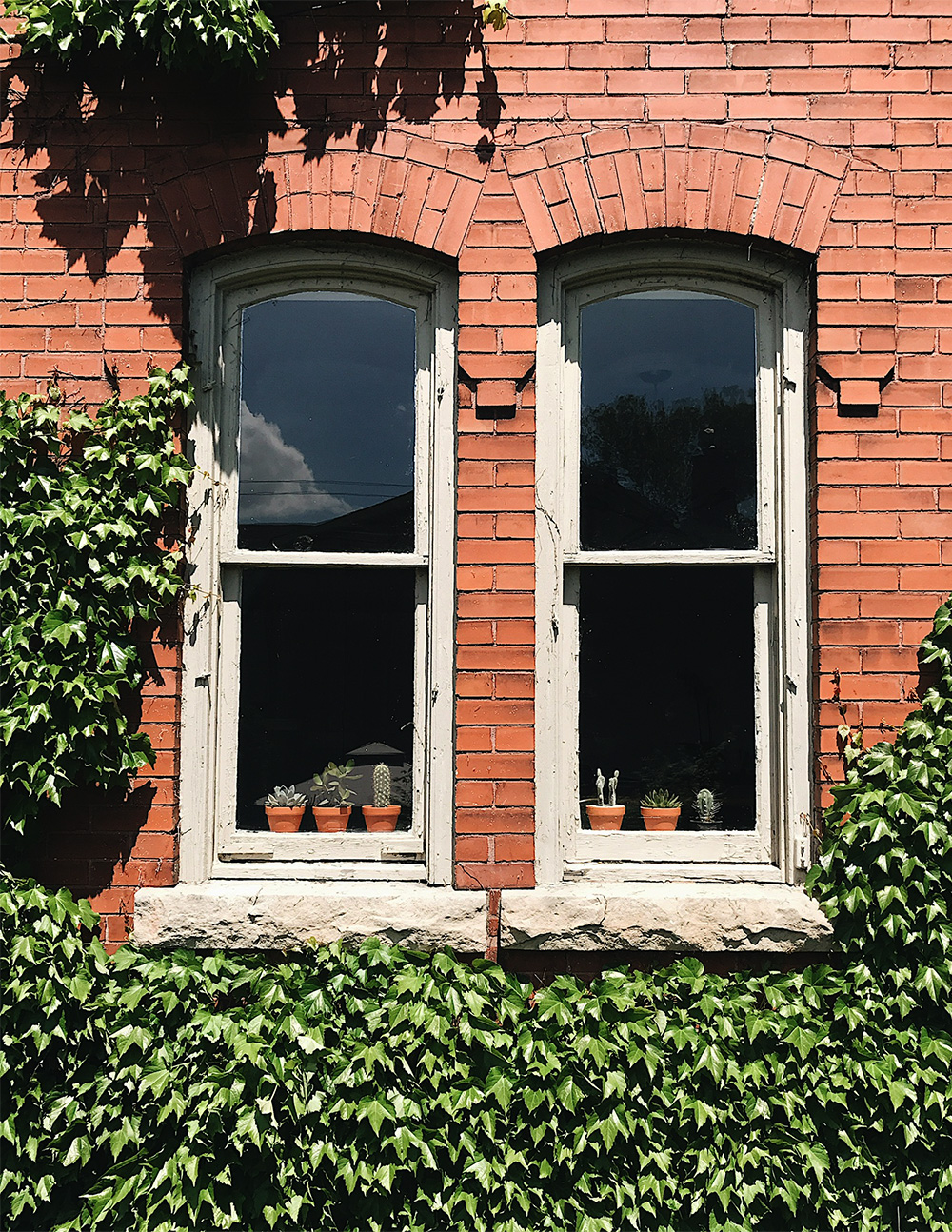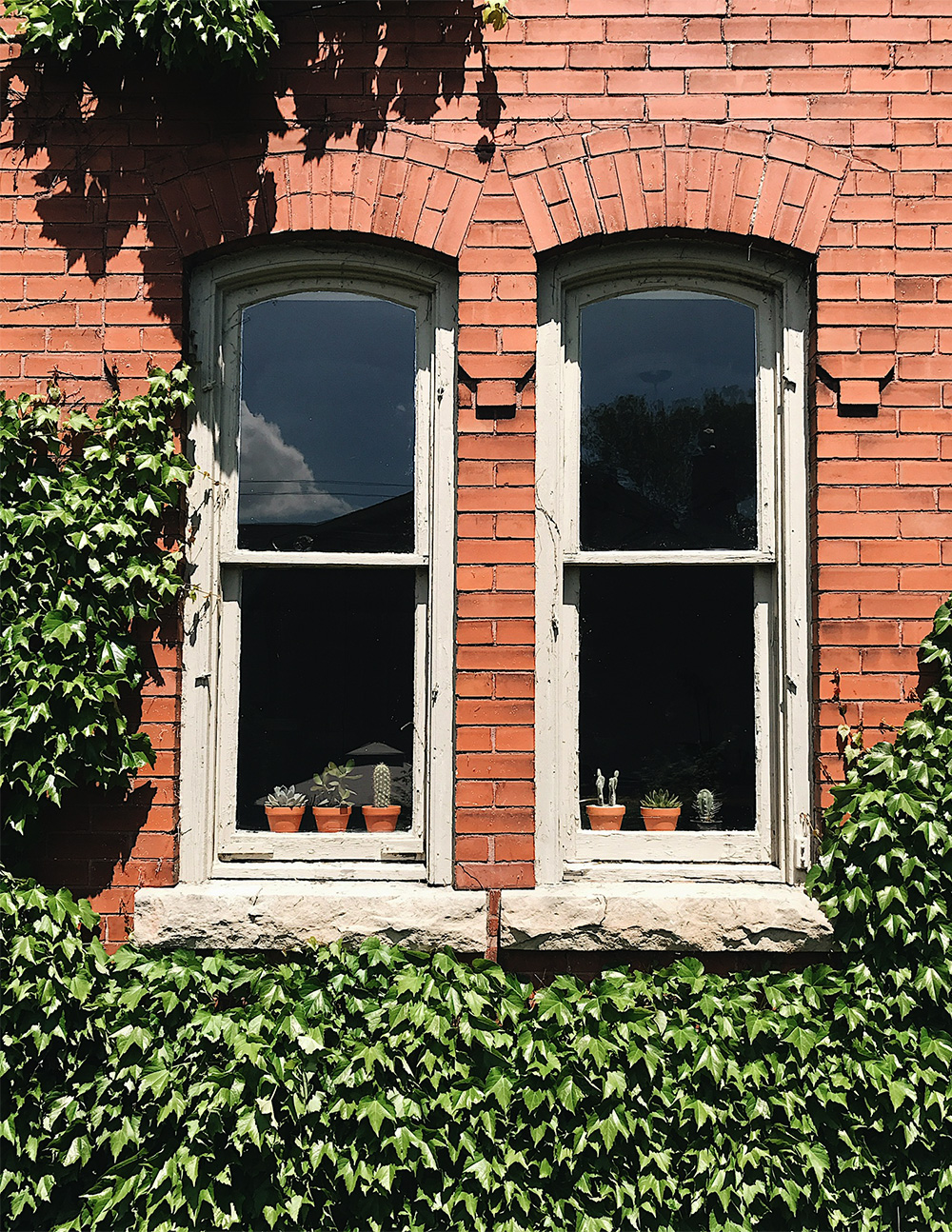 ---
HOME
---
Work on our home has essentially come to a standstill and well, we've just had to come to terms with that for the moment. We've got a set of unfinished stairs (which Dobby hates) and a whole lot of other things we need to do before it can be considered 'finished'. Think rugs, prints, shelves, etc. Not to mention the exterior projects adding up! But with Dave's new business growing like crazy and my tendency to over-commit and under-delegate we've both been burning the midnight oil. Instead of wishing it were this or that, I'm trying to enjoy this in-between phase at home and just try to keep it clean, clutter free (no easy-feat) and always well stocked with plants and flowers!
---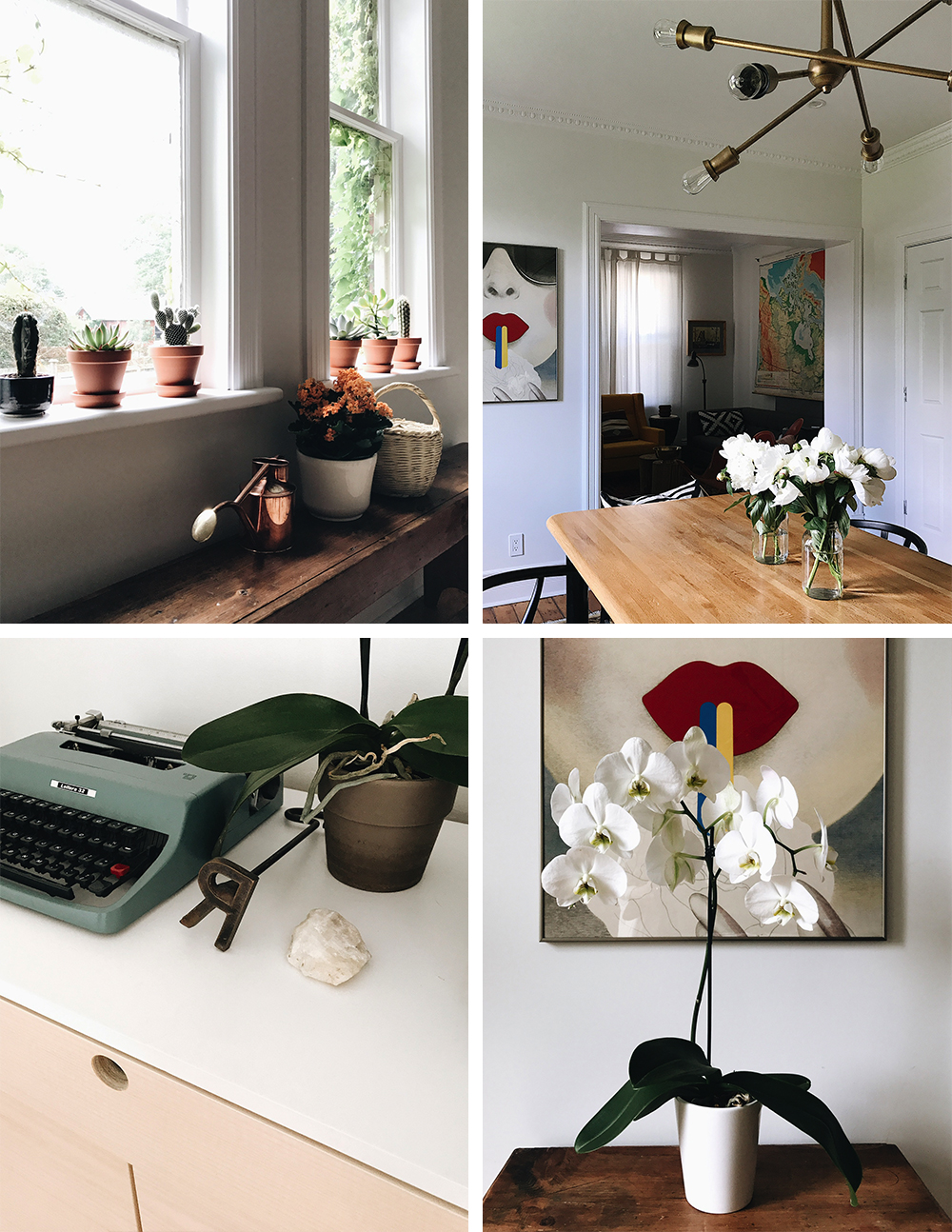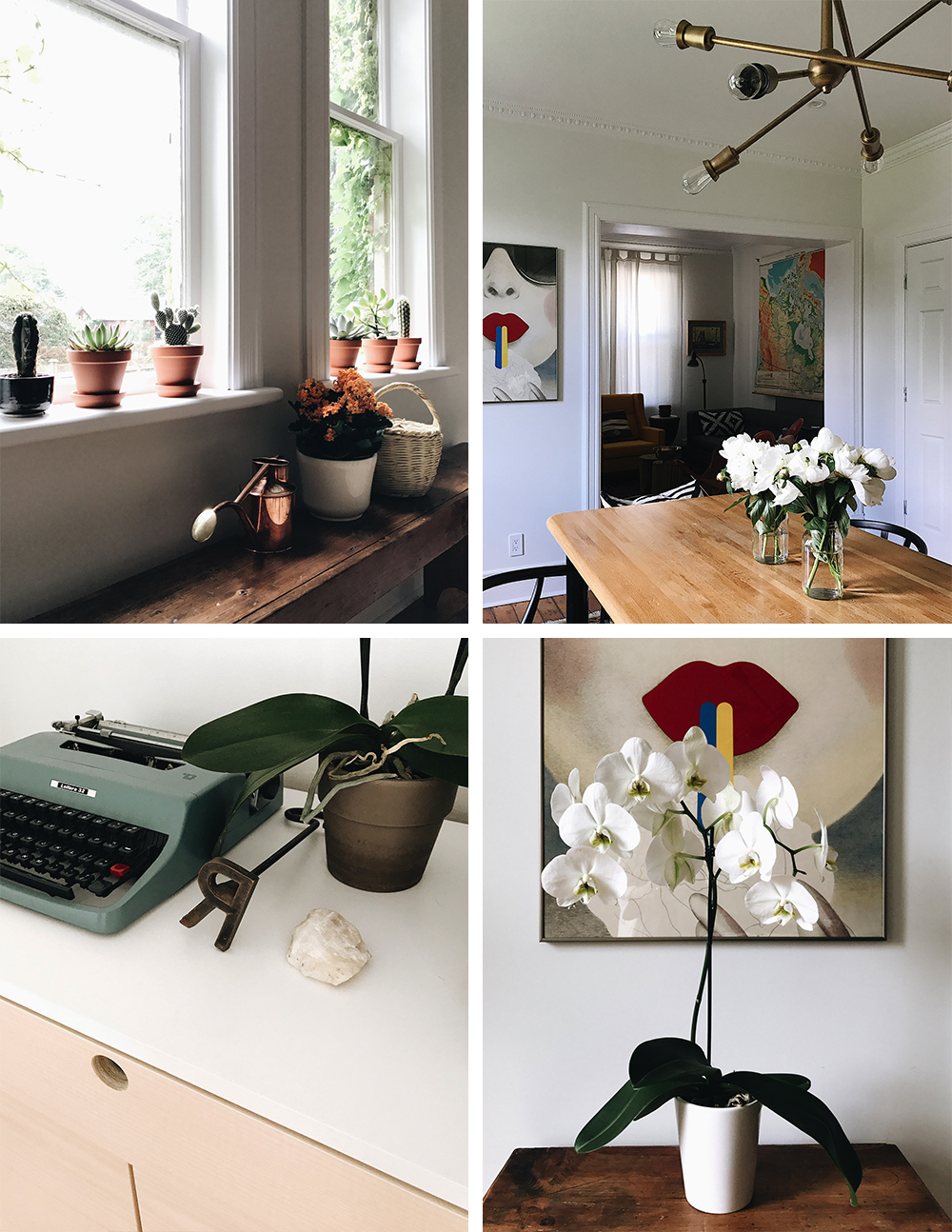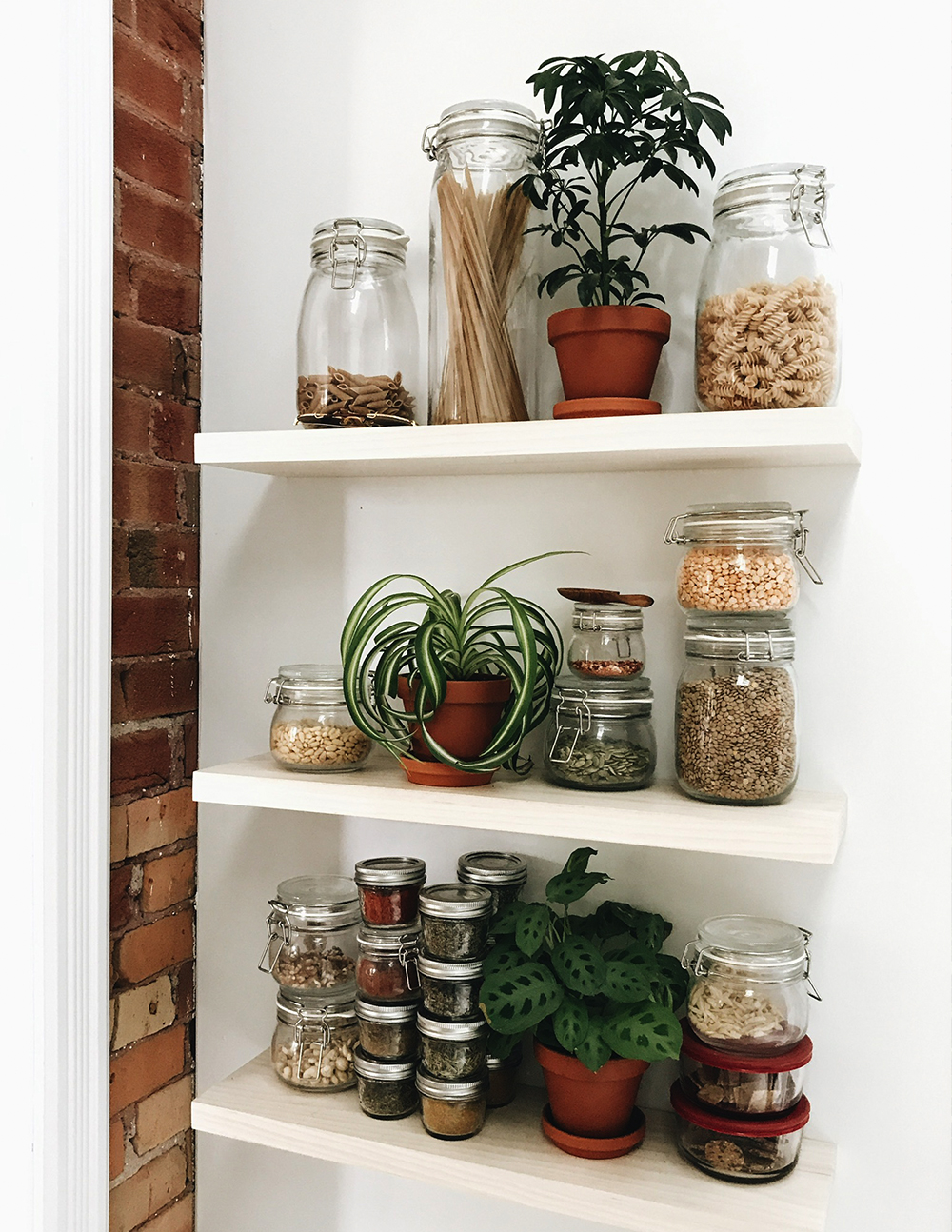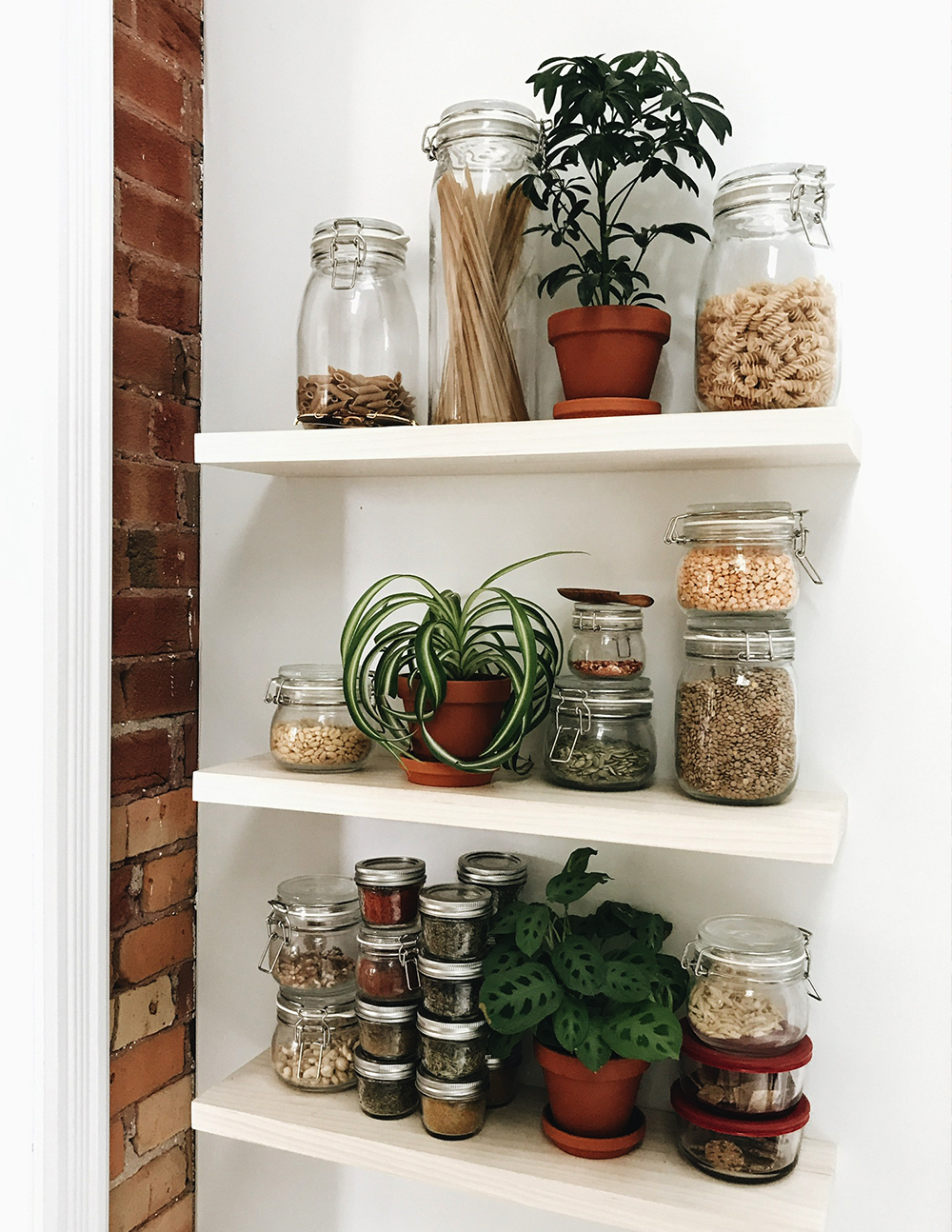 ---
OUT AND ABOUT
---
This has been a great summer for walking around, taking Dave's '69 Porsche for a rip on back country roads and strolling to and from dinners downtown. Even though I feel like I've been all over the place lately, I keep forgetting to grab a shot of the restaurant or spot I'm visiting but I guess that's a good sign right? Anyway, a few of the most notable food spots lately have been:
---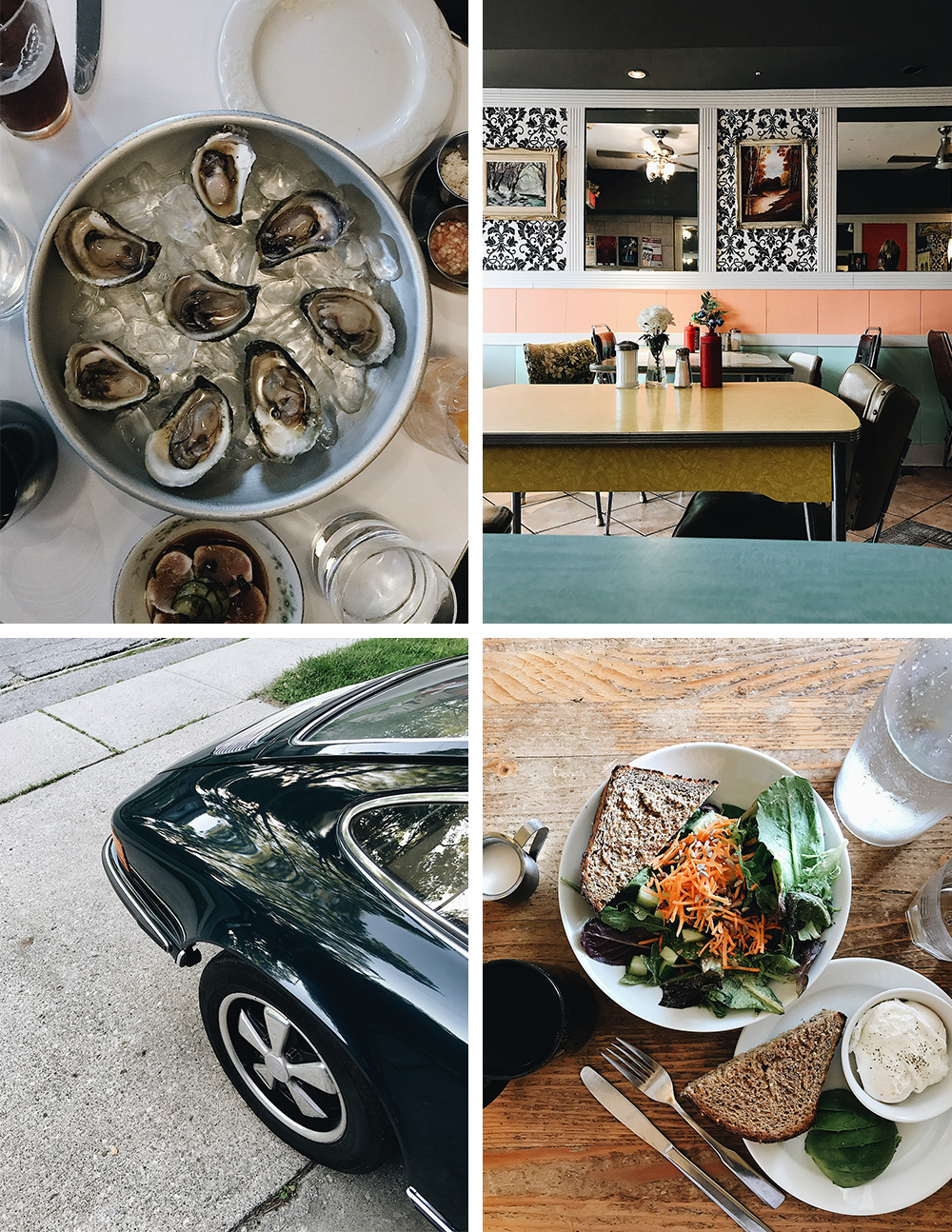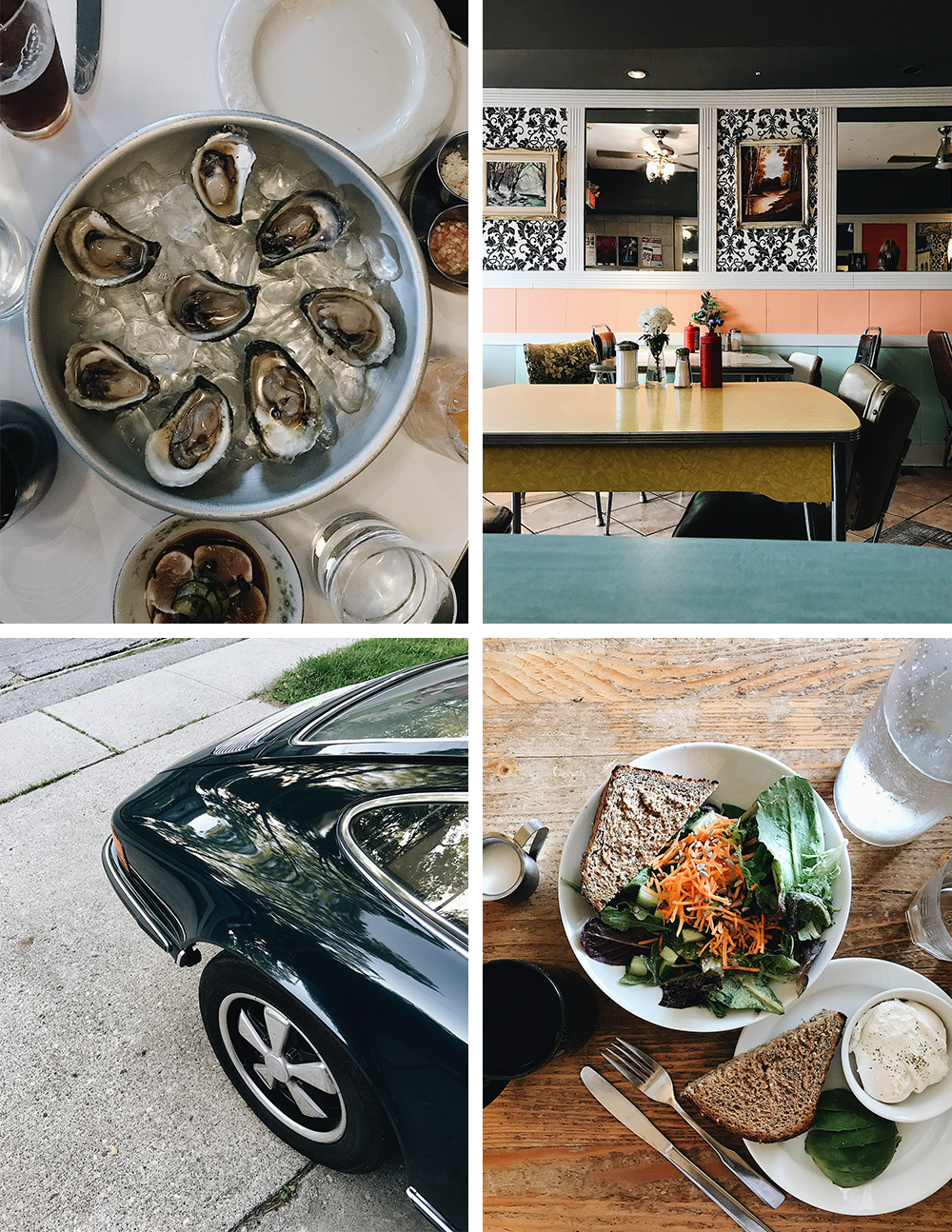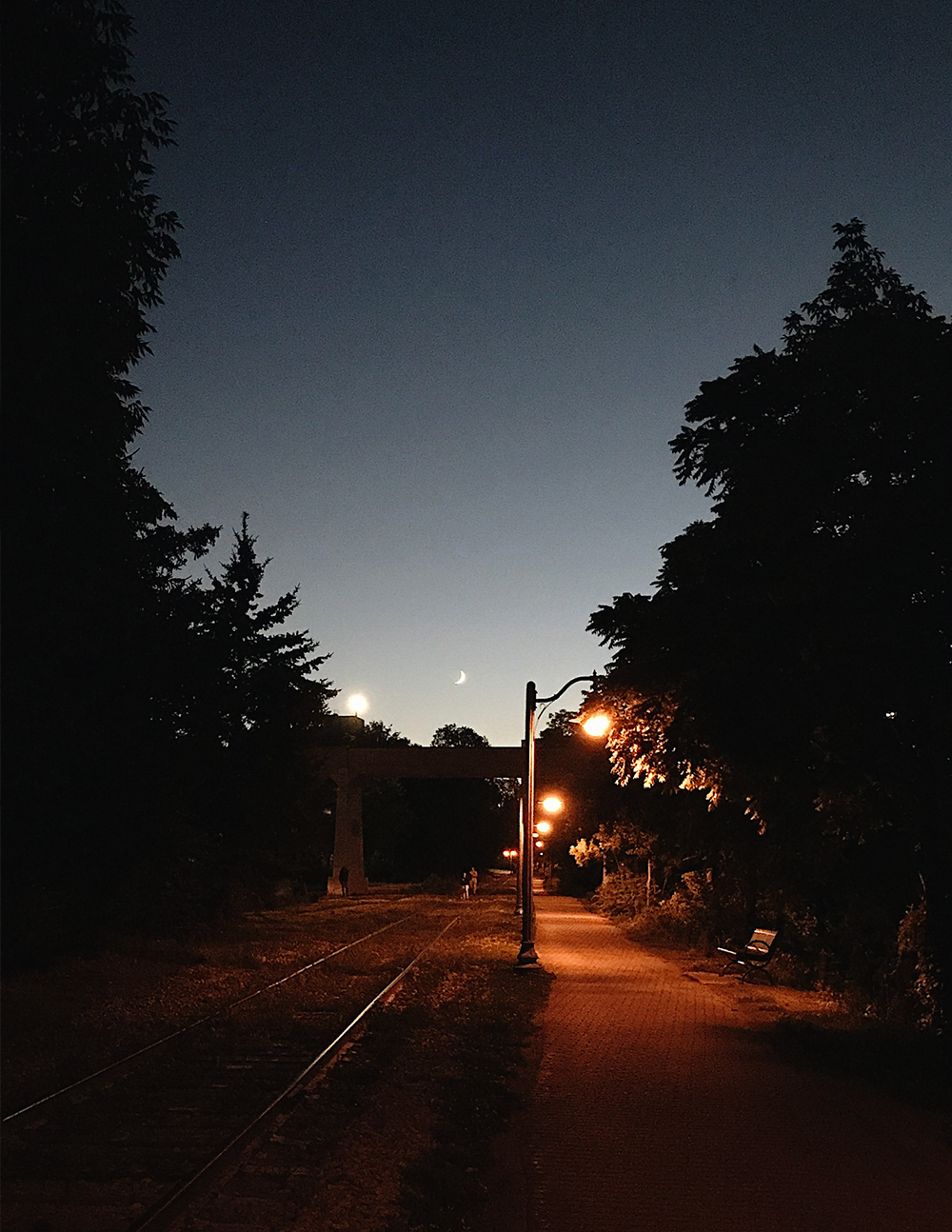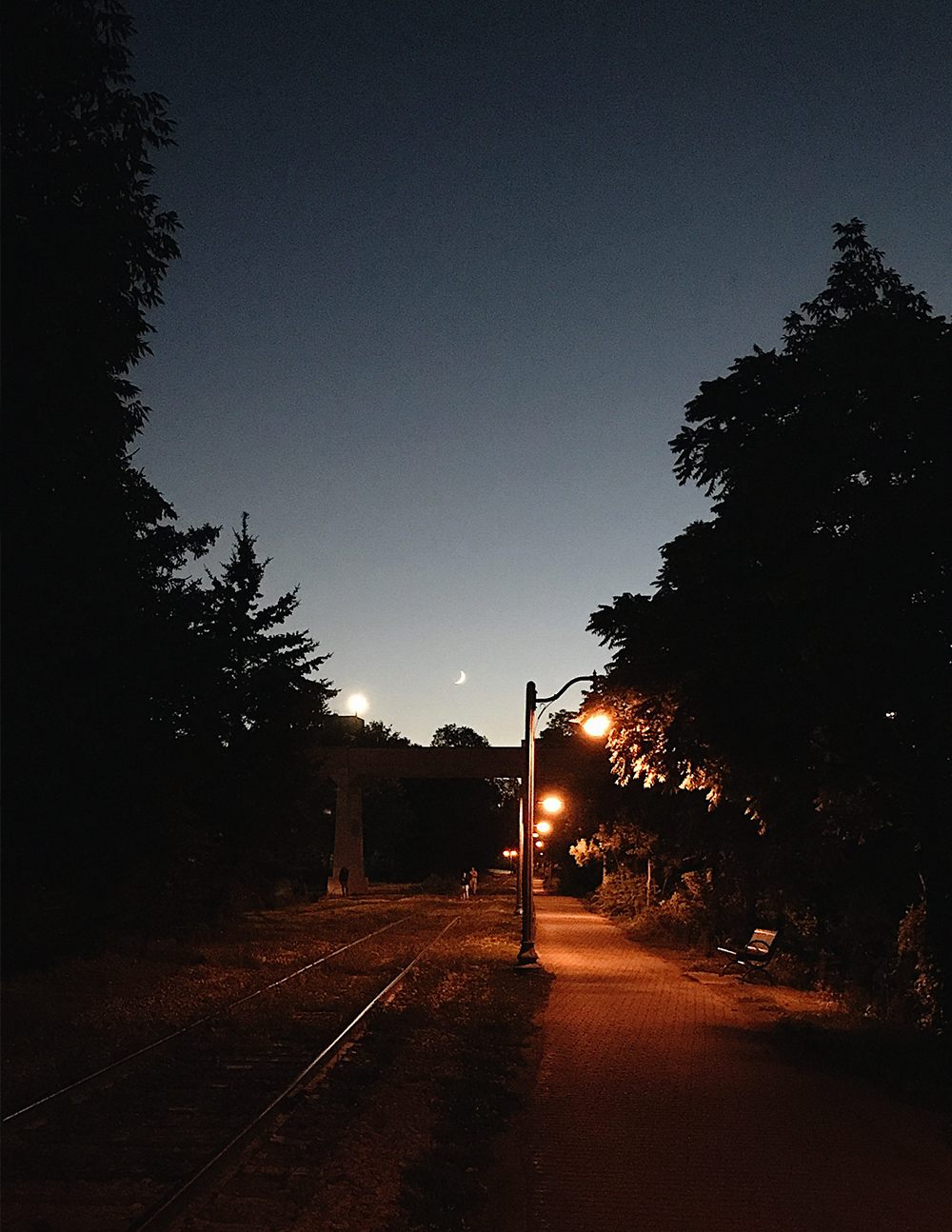 ---
(ANOTHER) GLADSTONE STAYCATION
---
We had yet another occasion to stay at our favourite home away from home, The Gladstone Hotel, in July. I promise I'm not in any way sponsored to share these posts I just really like the hotel and it's a rare change of scene when we go so I always snap some pics. We love the location (just west of downtown), character (it's an old boutique building), convenience (parking available when you ask ahead) and the rooms are always unique, comfortable and fairly priced (usually about $250 CAD). This last time we were downtown to celebrate some friends turning the big 3-0 and we stayed in the Re:Fresh room, which was one of my favourites yet! You know I love me some white walls, exposed brick and earthy neutrals!
After a big night of celebrations, we ended up walking all the way home from King and Spadina to Queen and Gladstone (basically across downtown), which was a major hike but such a great way to remind ourselves of the city we used to call home and to get a glimpse at what it's like to be surrounded by so many people. It's always nice to get an infusion of that energy and then head back to our serene little zone in Guelph.
---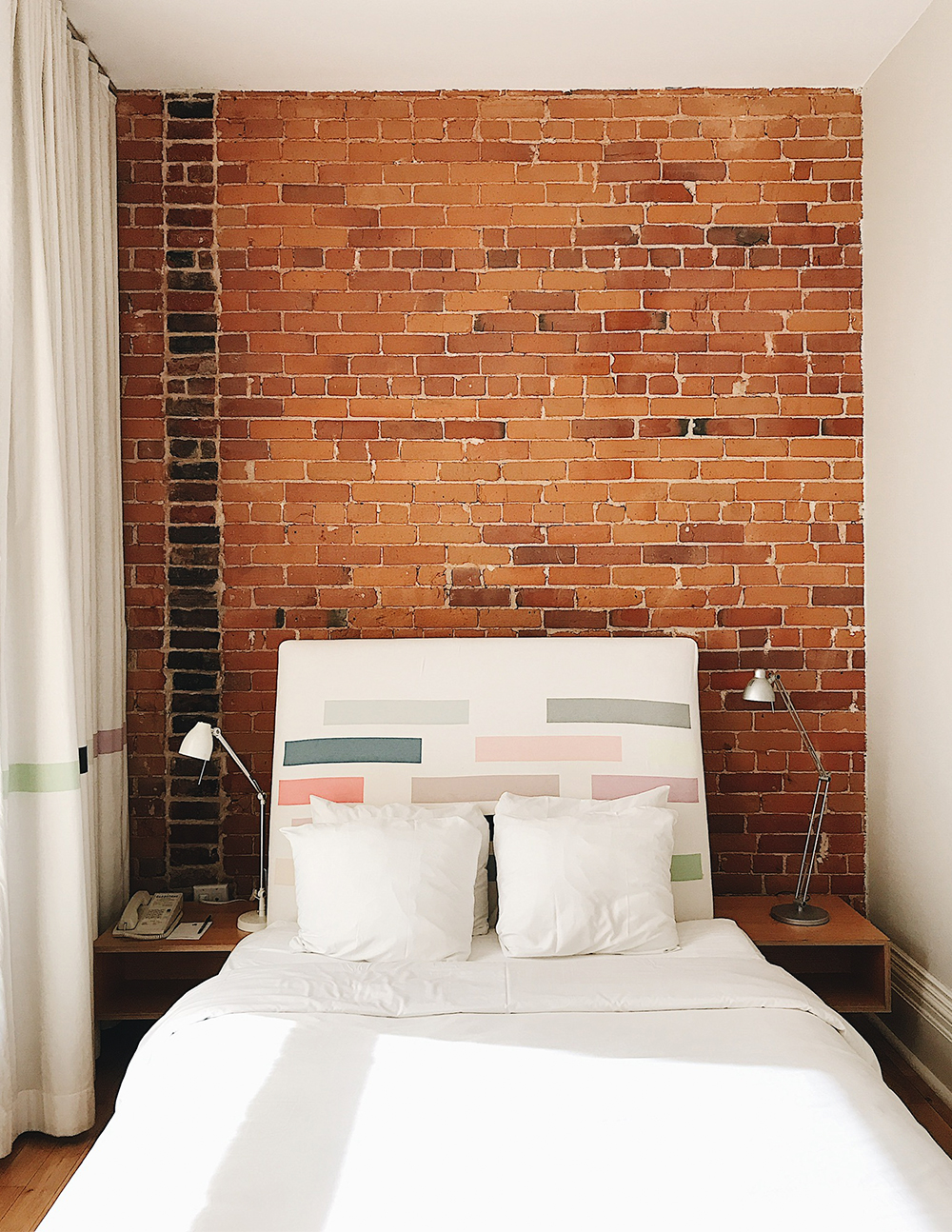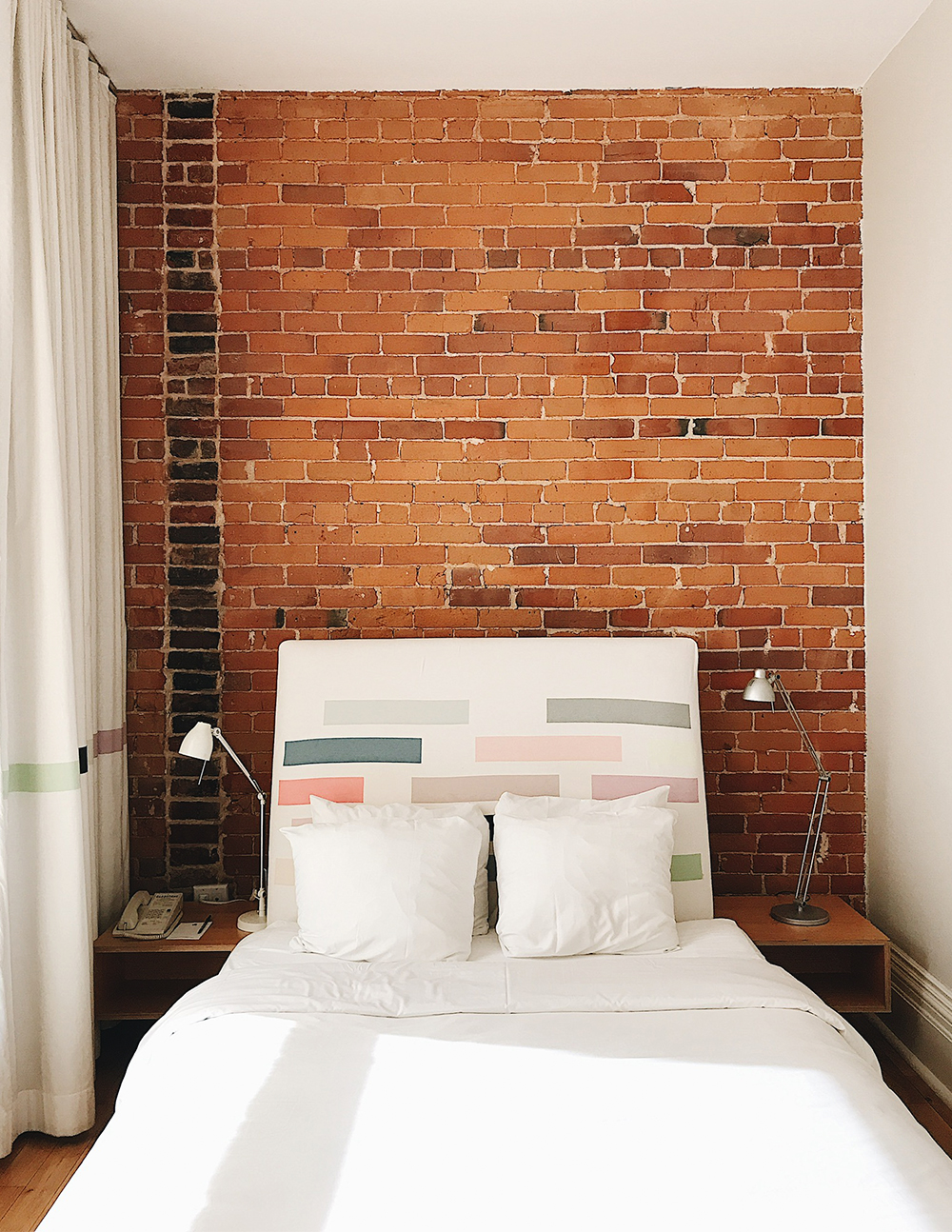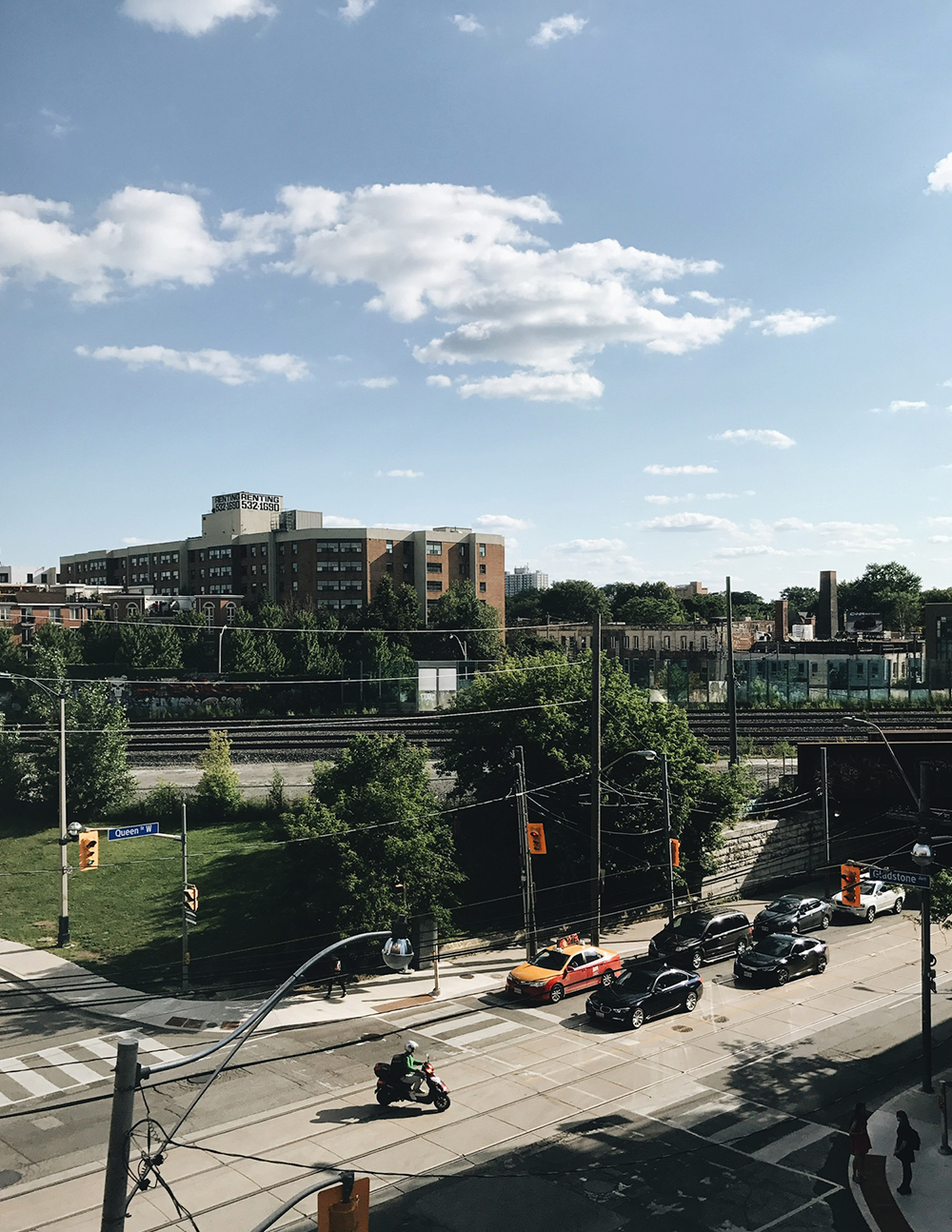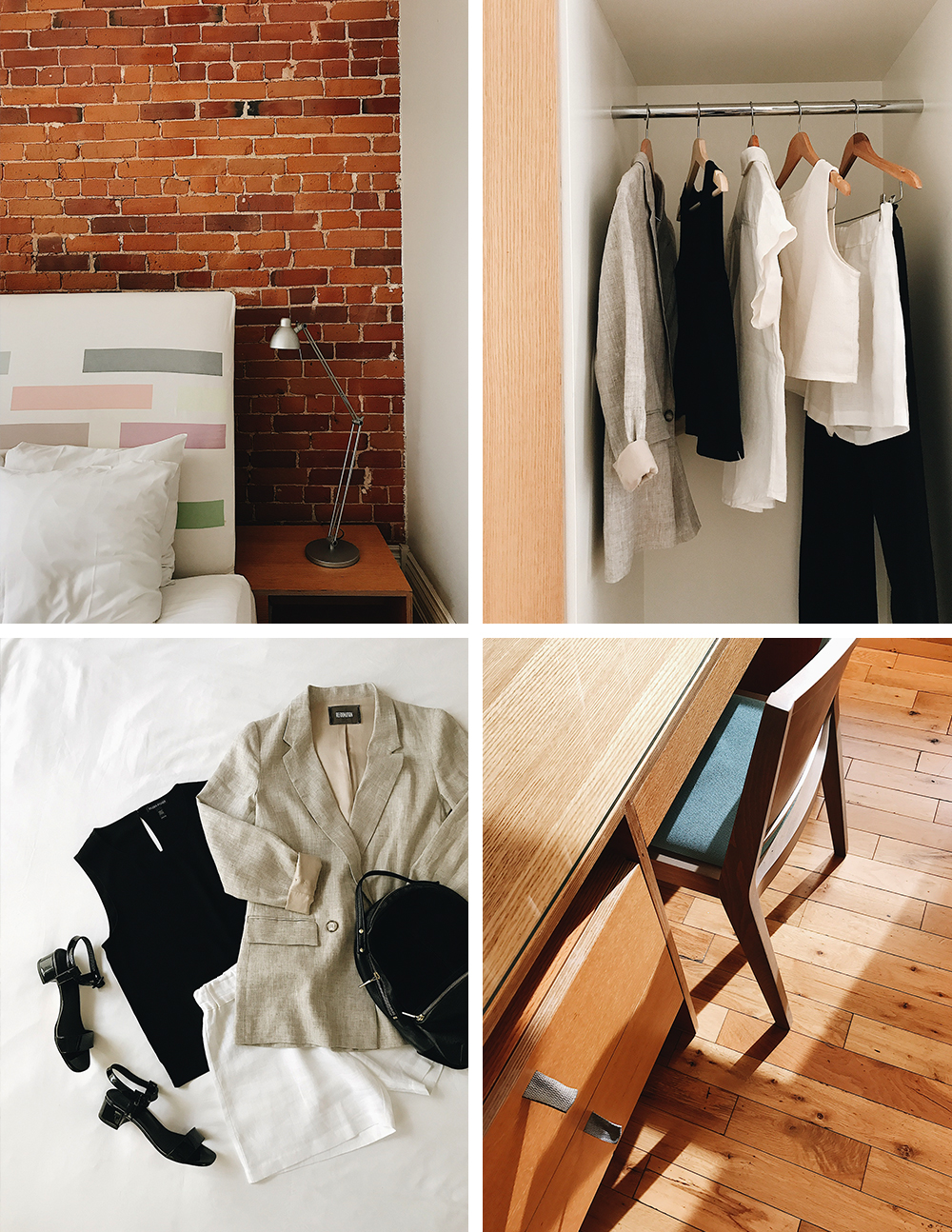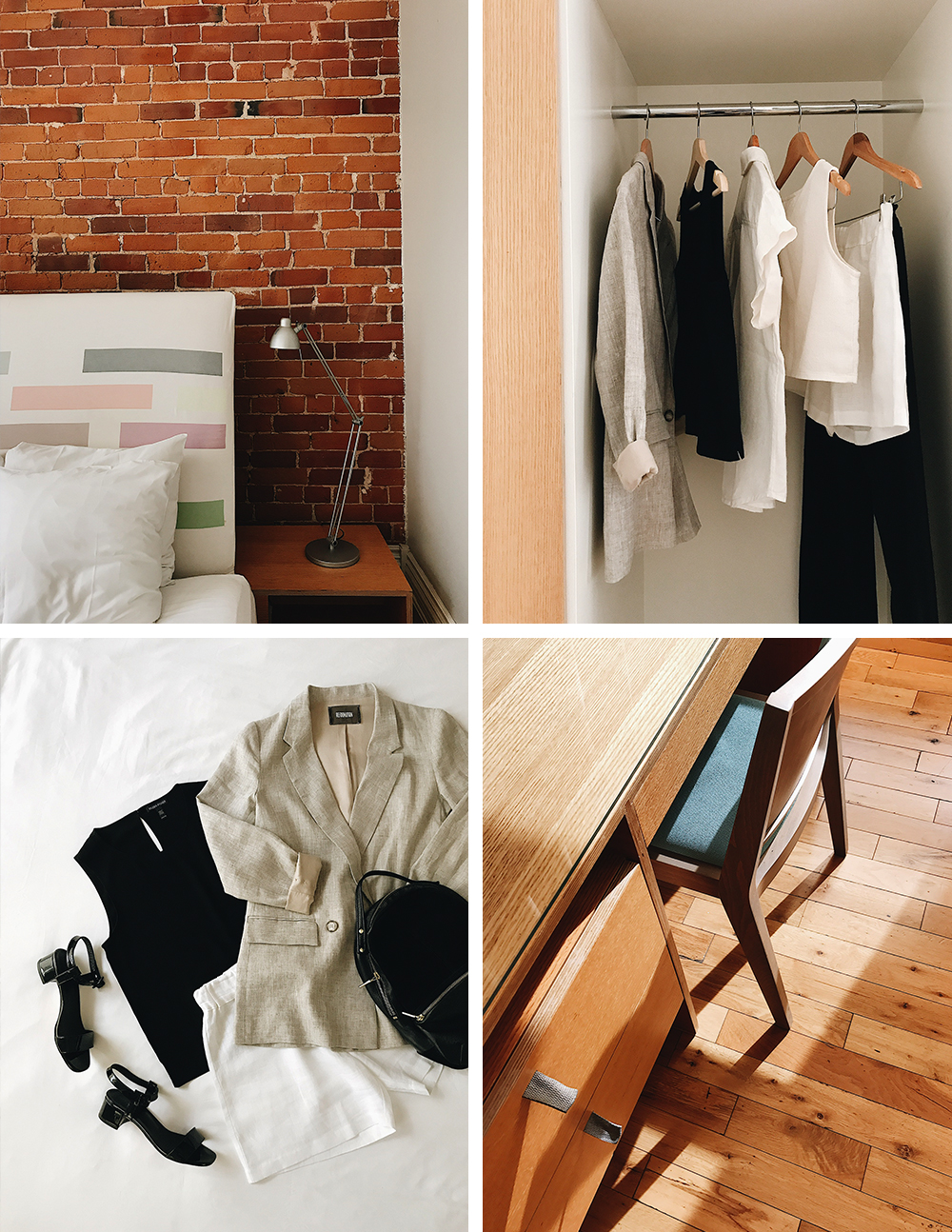 ---
LEAVES + BLOOMS
---
Not a whole lot to say about these photos, just that I love plants and flowers as much now as ever before. I'll take a little extra rain any time if it means more greenery and blooms!
---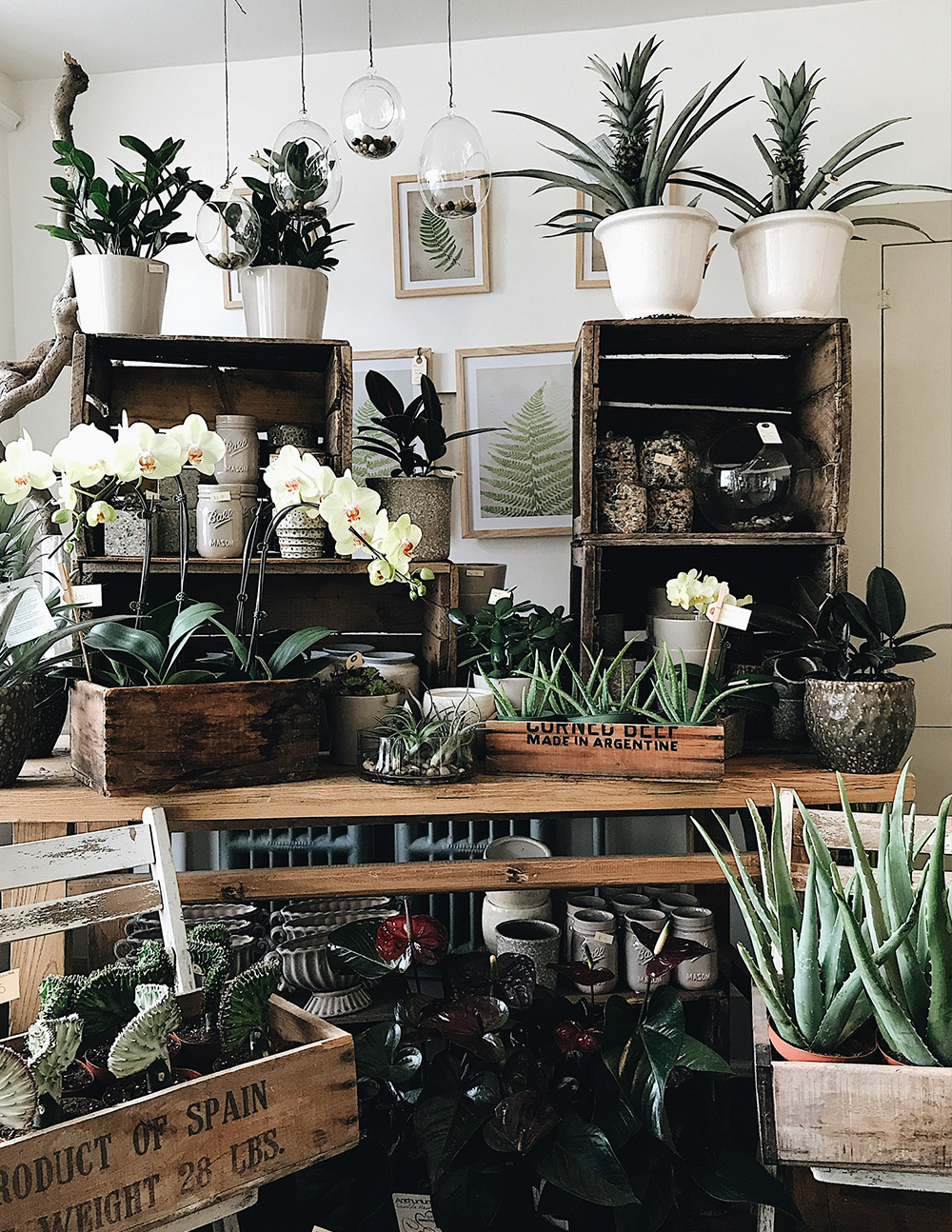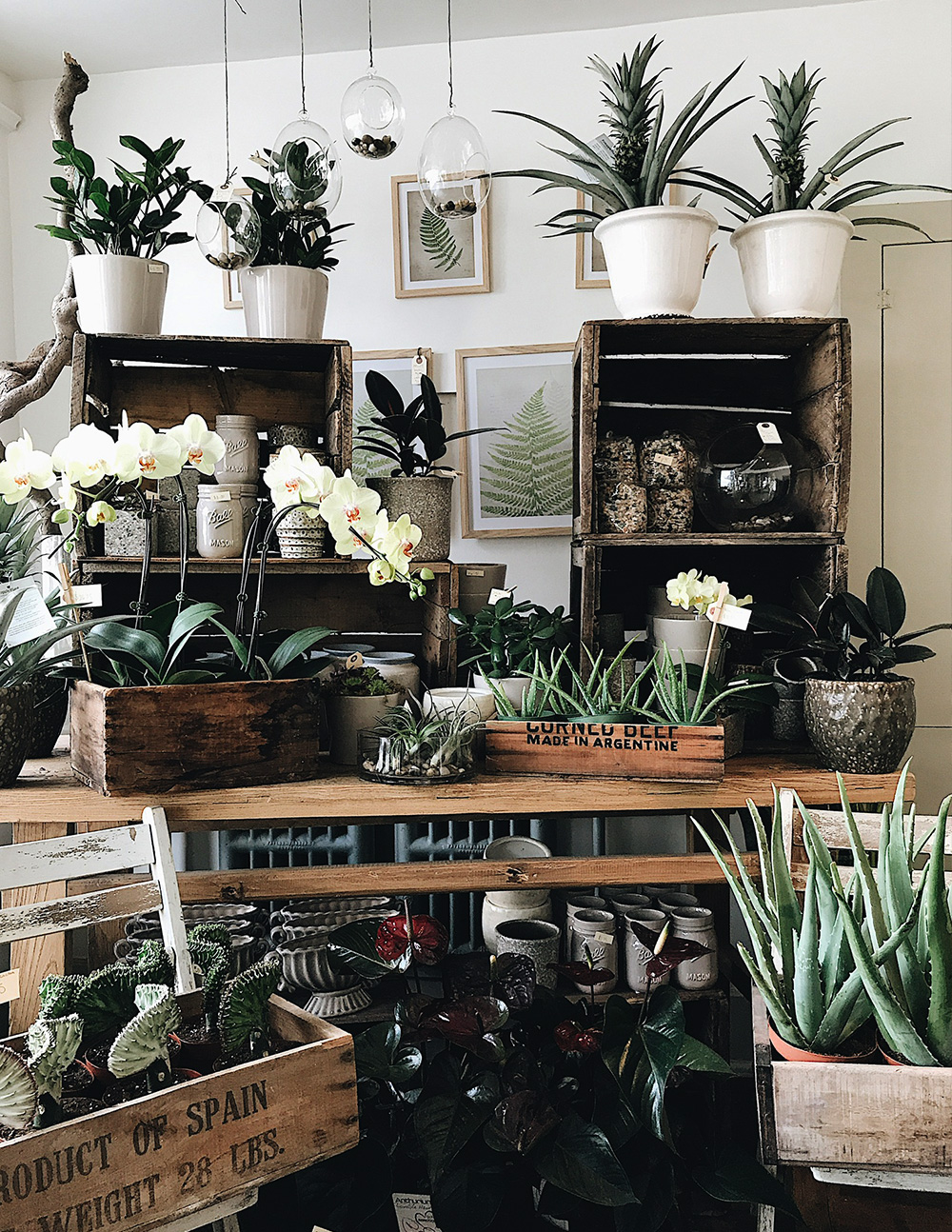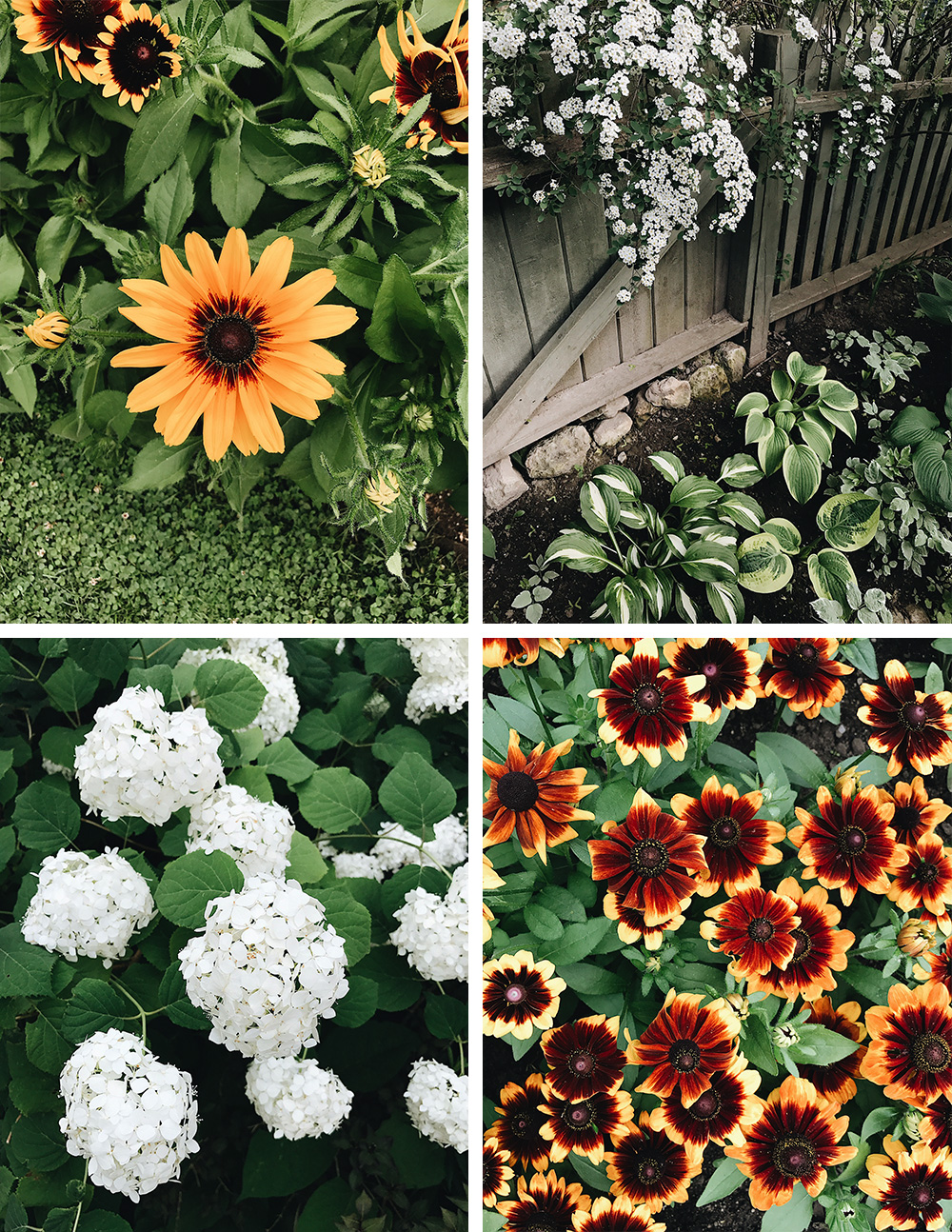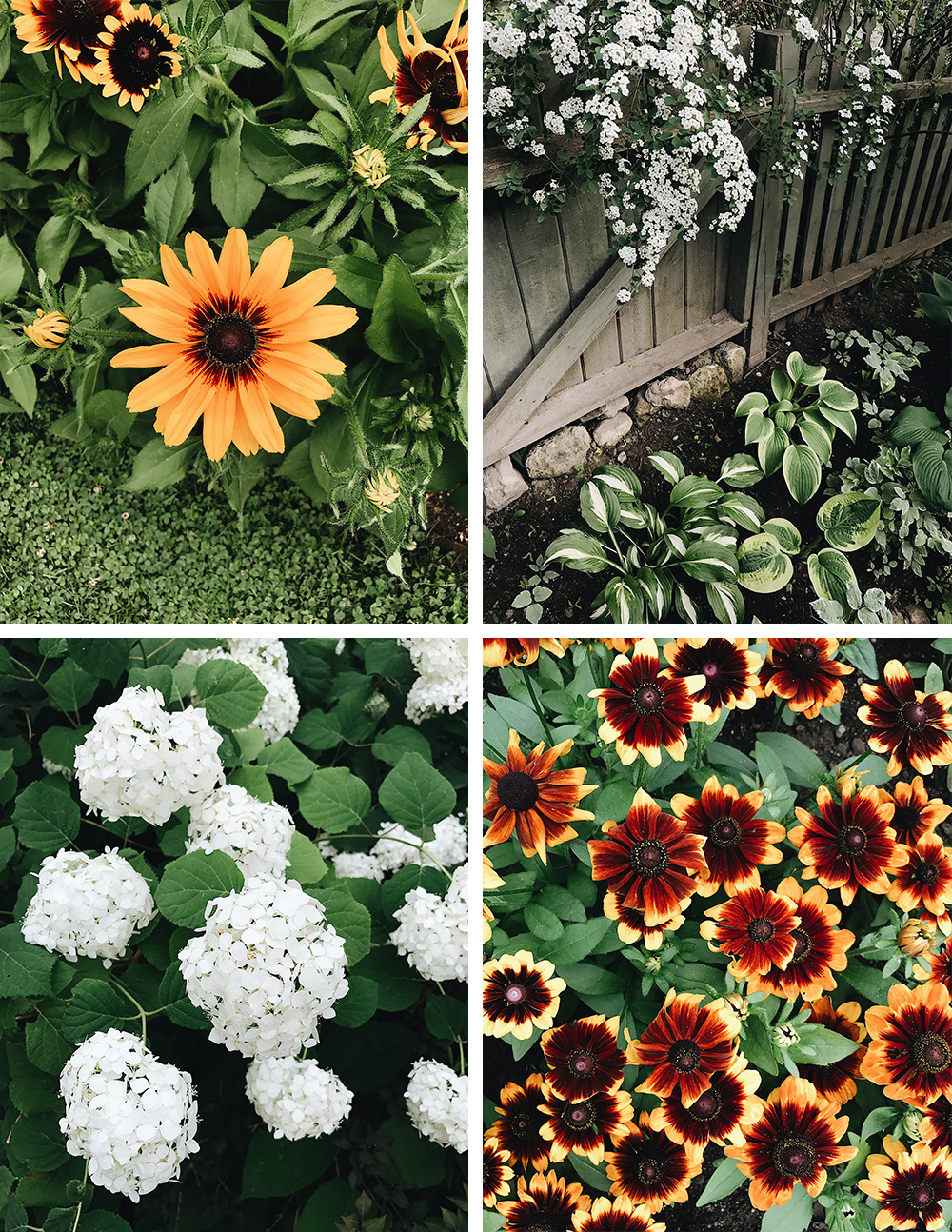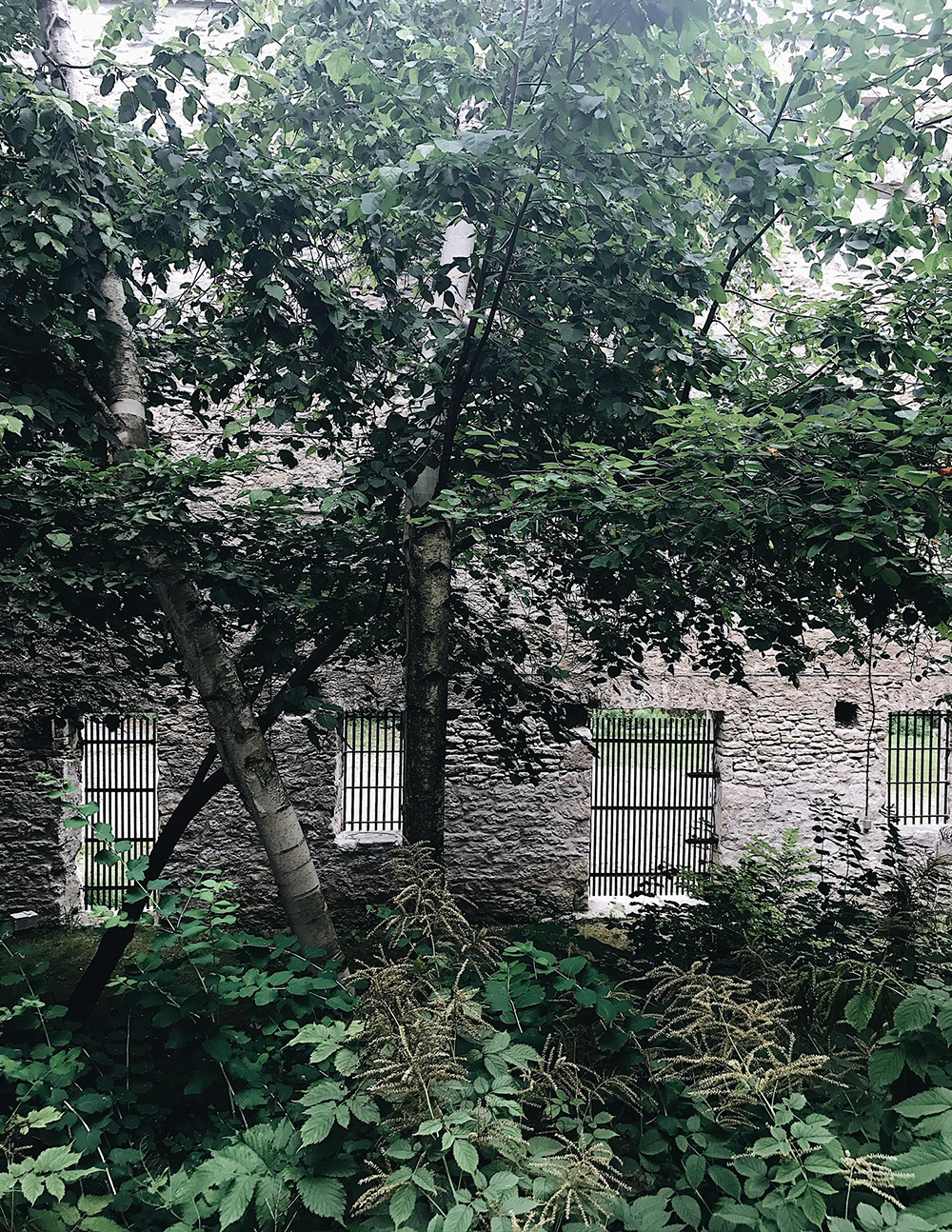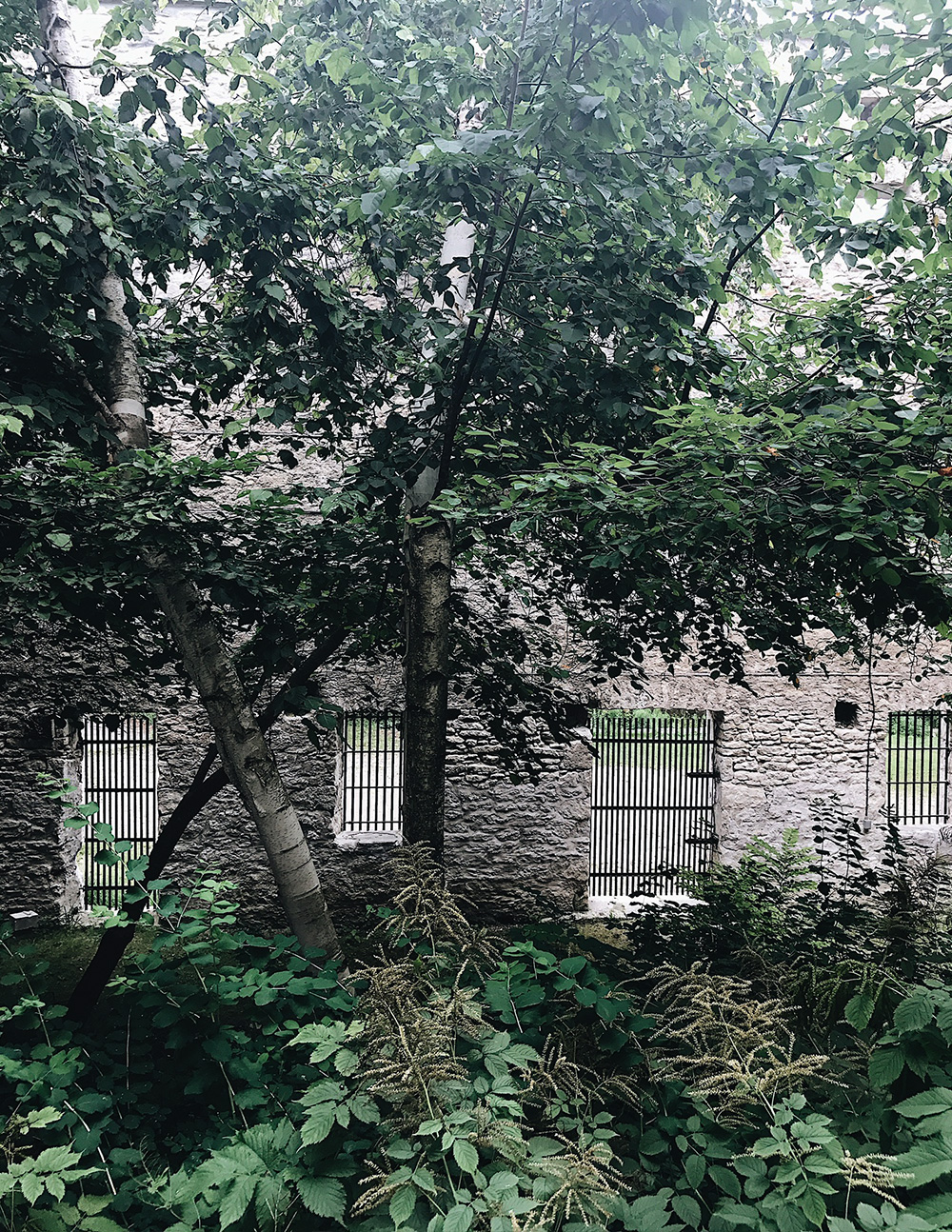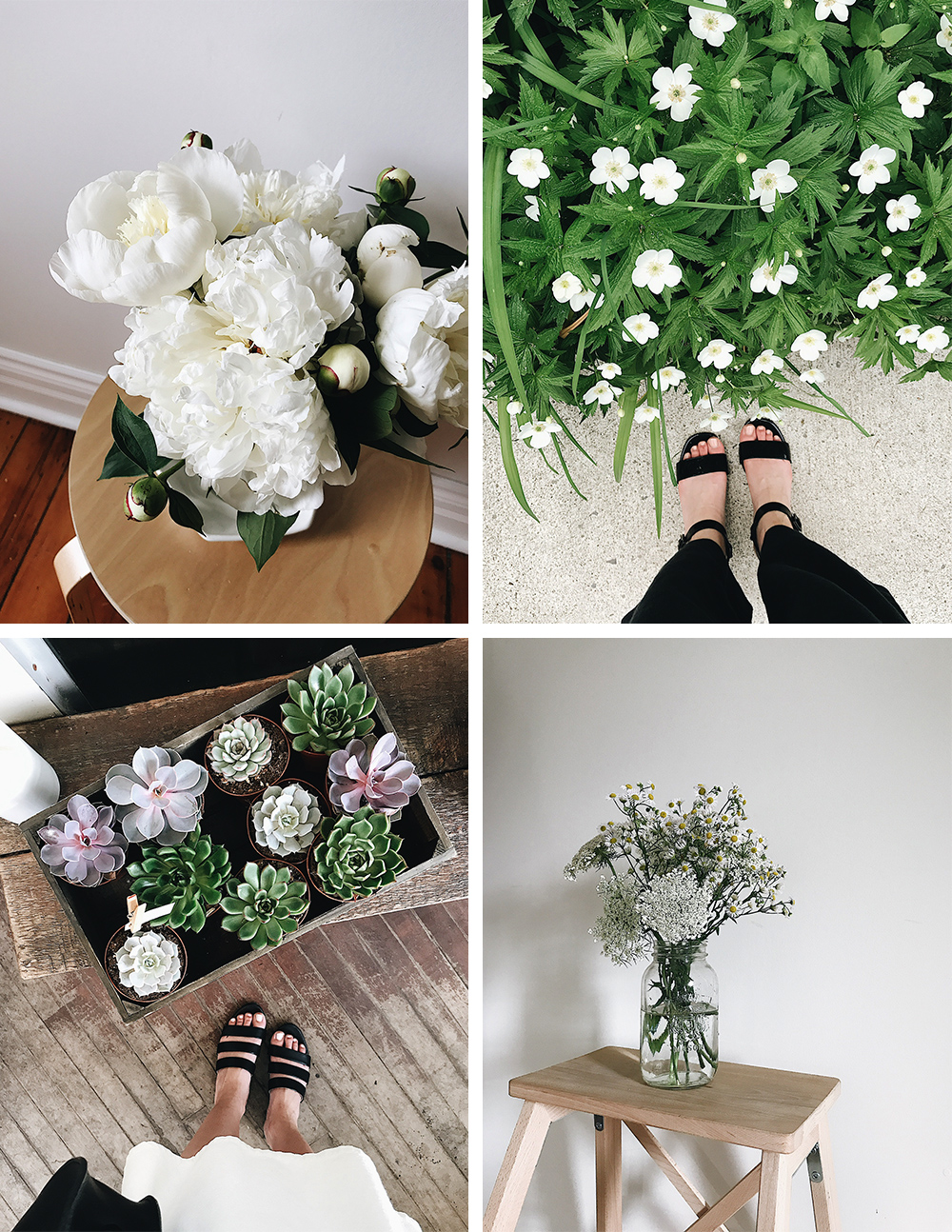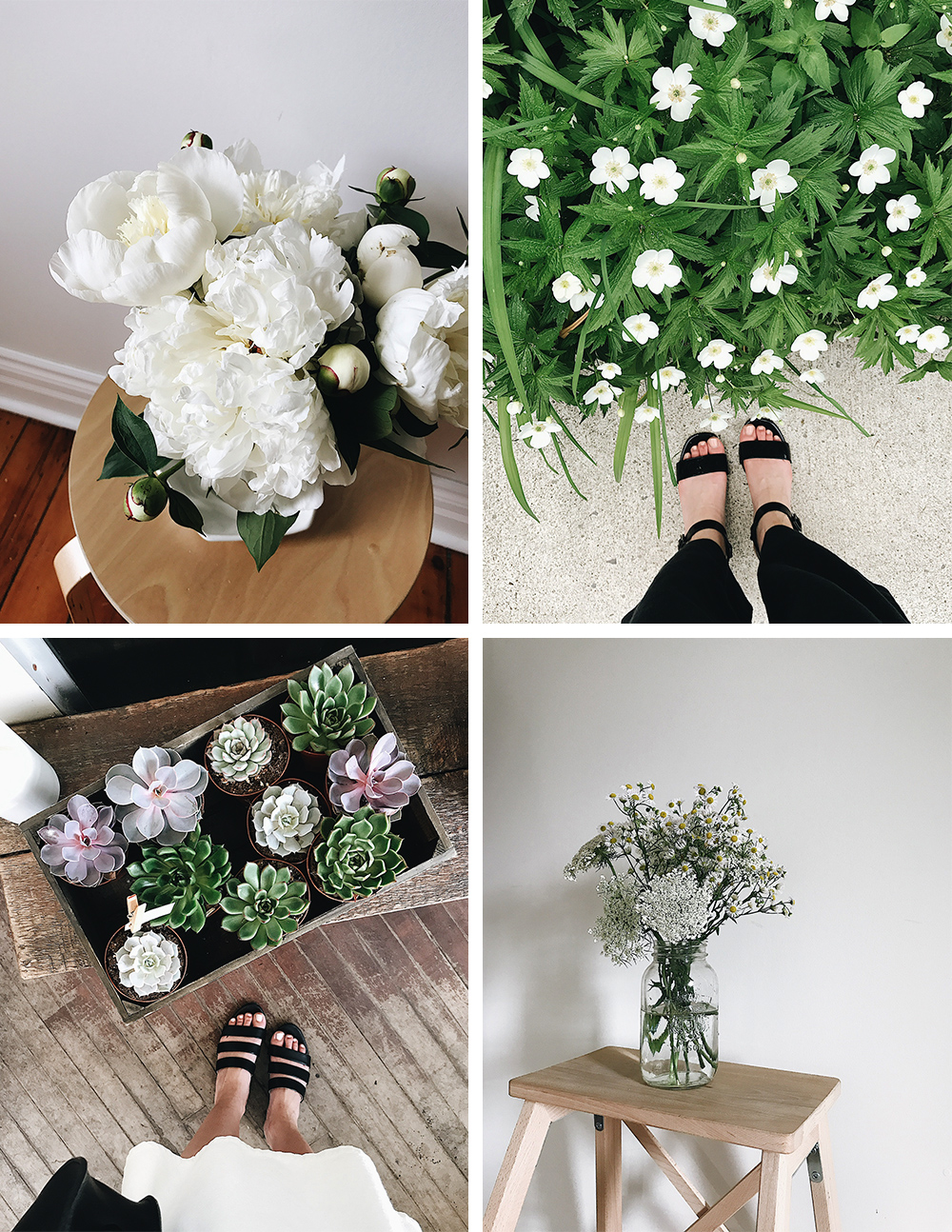 ---
BABY SHOWER
---
I had the opportunity to throw a baby shower for one of my favourite people in the world (my soon-to-be, Sister-in-Law, Courtney) and it was such a fun event to put together. I wanted to keep it pretty low-key (just like the Mama to be), ease back on the typical corny games and just let our friends and family catch up and chat around a table of amazing treats (before opening prezzies of course!). My Mum created some beautiful decorations and helped me turn our house into a vibrant celebration zone.
In case you're wondering (or throwing one yourself), here's a few things we did for the shower:
We hung garlands of paper and ribbon everywhere we possibly could to liven up the all-white walls.
I created a photo wall for guests to snap a pic with the Instax and leave a note for Courtney. (see the 'BABY' balloons below)
I asked the guests to send me a baby photo and we put a cork board together with all of them. It created a fun little guessing game that was surprisingly hard! (see 'Guess Who' photo below)
I created a 'True or False' wall with fun facts about Mike (the Dad to be) and Courtney's early years along with some hilarious 80's baby photos.
We filled an oversize baby bottle with jelly beans and made everyone guess how many were in there. Can you believe there were 711!? (see photo below)
I knew I wanted to send guests home with a little 'baby' treat so I picked up some tiny succulents and terra-cotta pots for the favours. (see photo below)
For the food (my favourite part) we opted for a sweet selection of goodies and there were so many great options. We had some beautiful cupcakes, lots of fresh fruit, homemade cookies, macarons, rice krispies, cheeses and a whole lot of candy.
For the drinks I created a little Ma-mosa serving section for guests to mix up their orange juice and bubbly. We also had some wine, perrier and la croix at the ready.
We decorated a big comfy chair for Courtney to open her gifts from and everyone gathered around to oh and ah over all the fun goodie she received.
Our little house was basically maxed out with about 25 ppl but it was a really great way to spend a Sunday afternoon and celebrate the soon-to-be mama!
---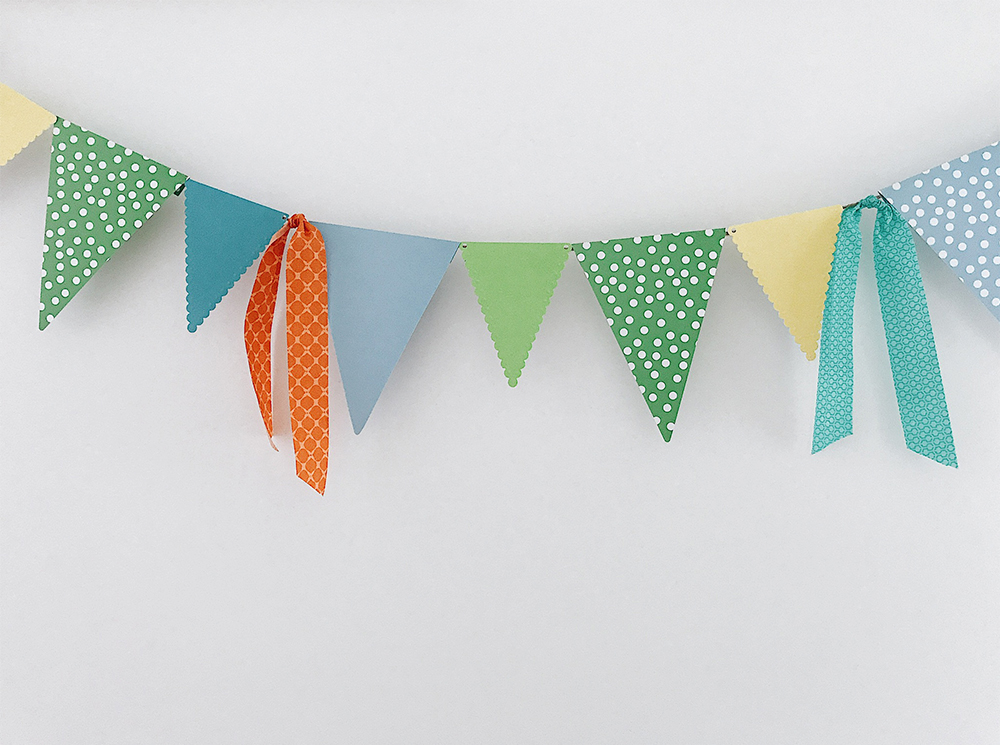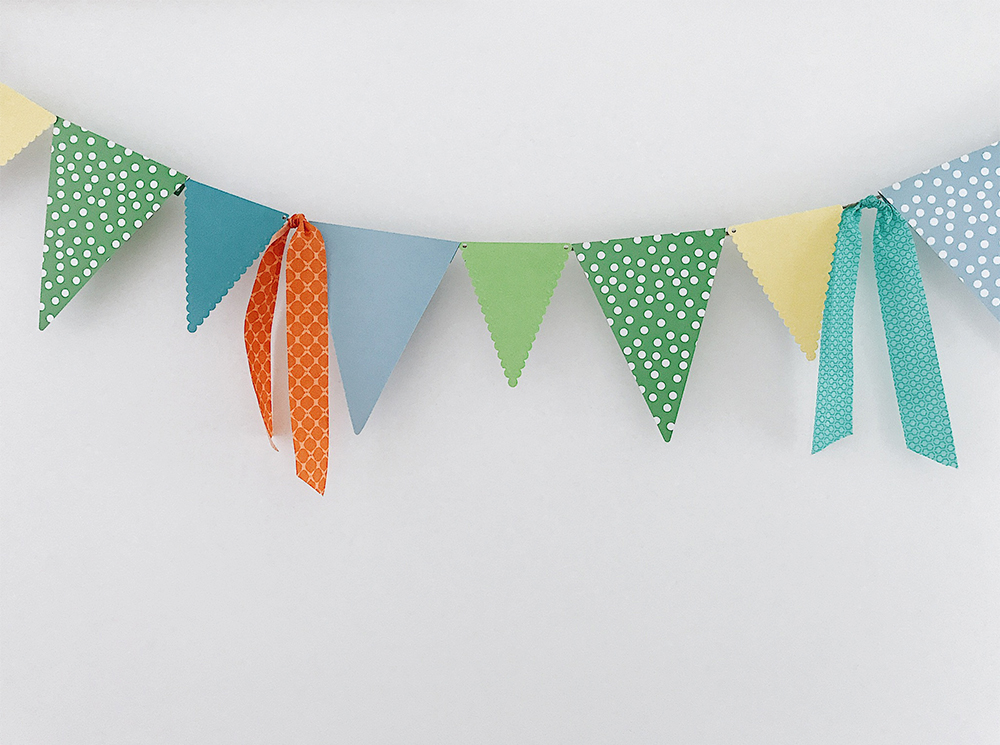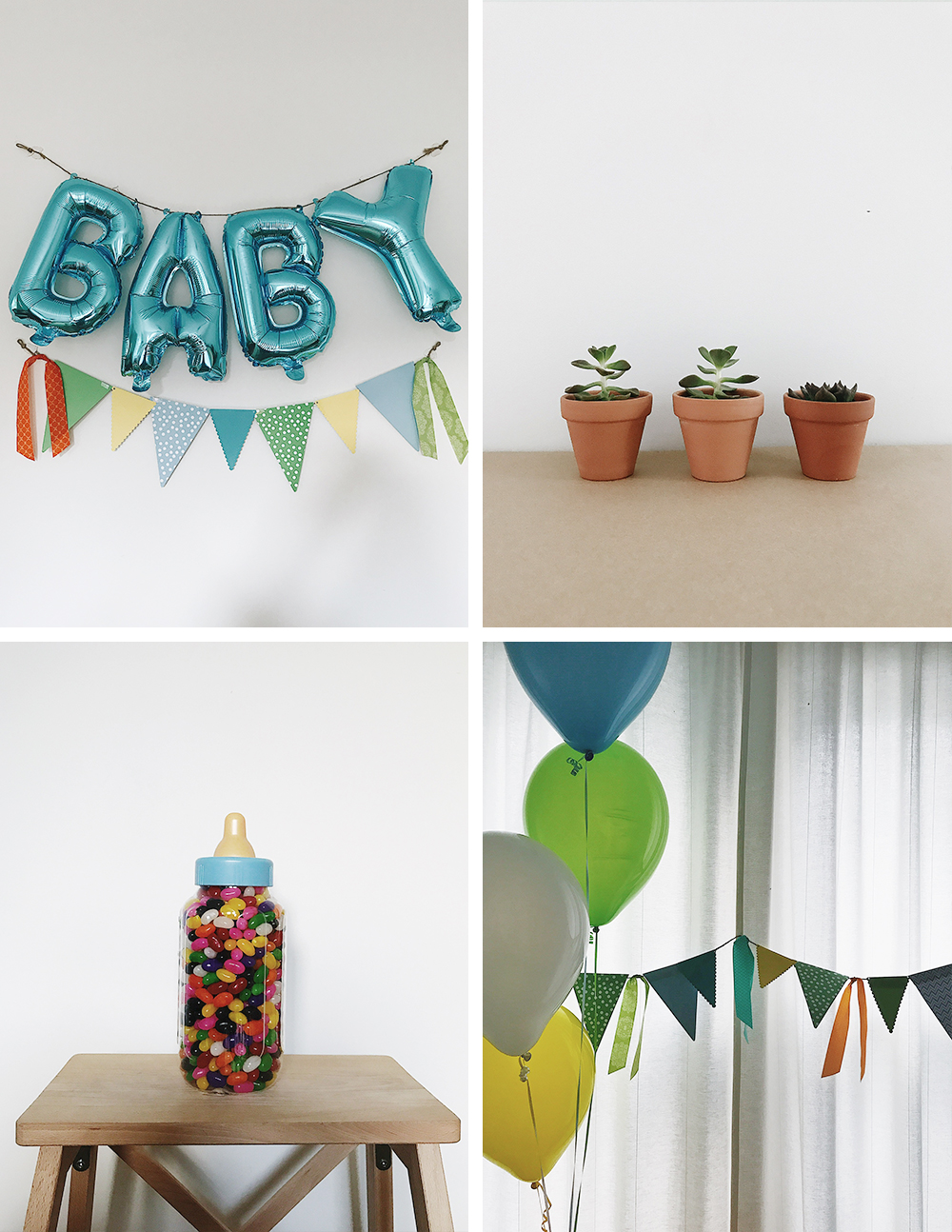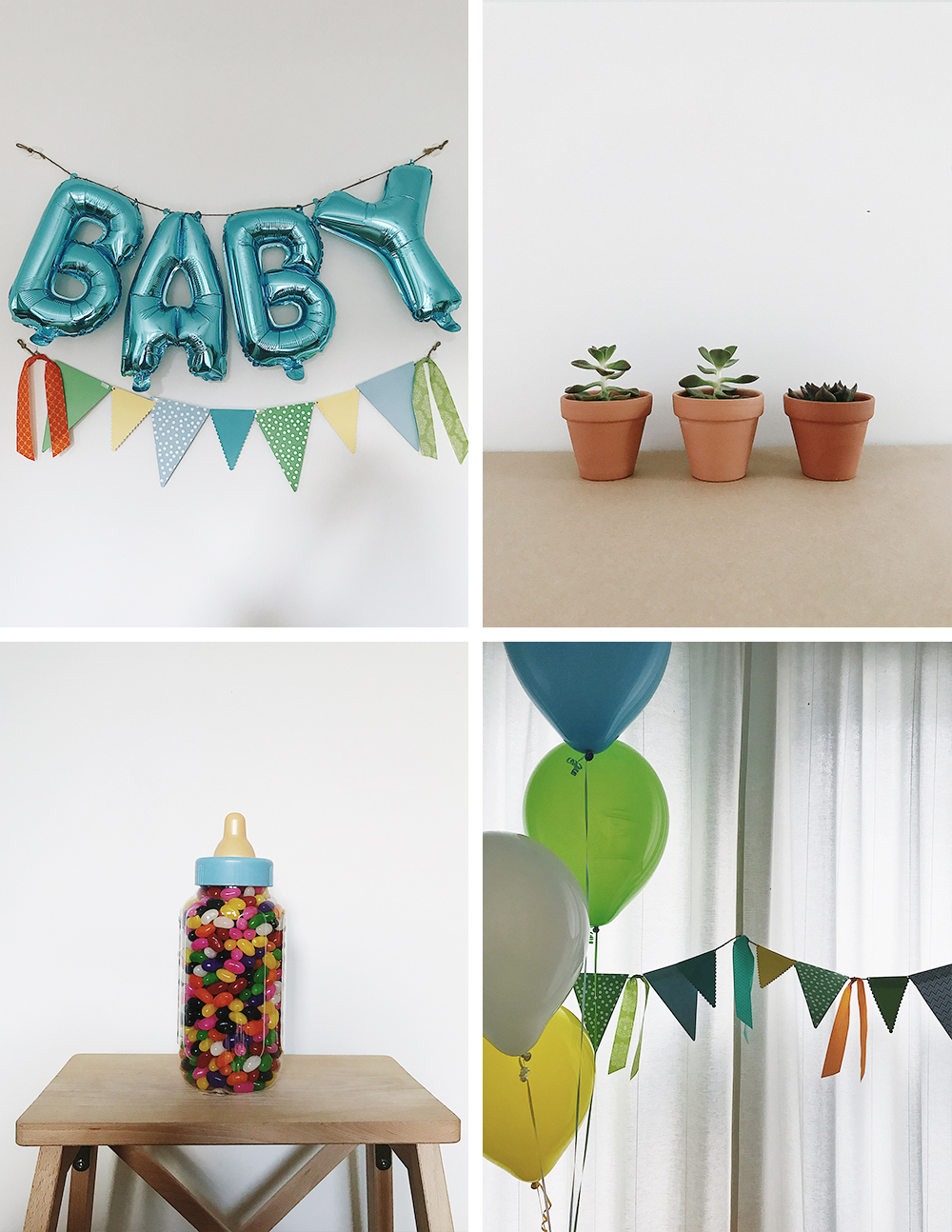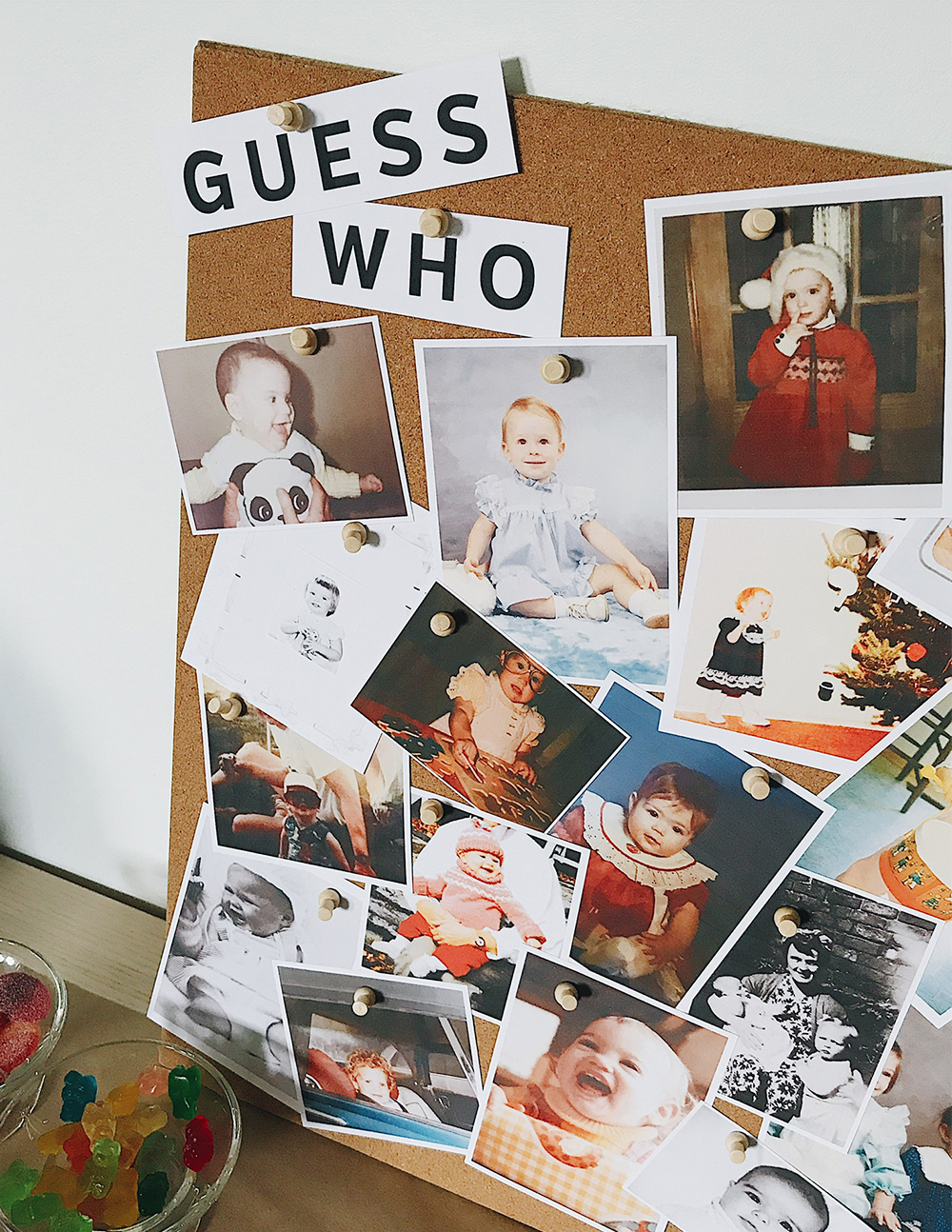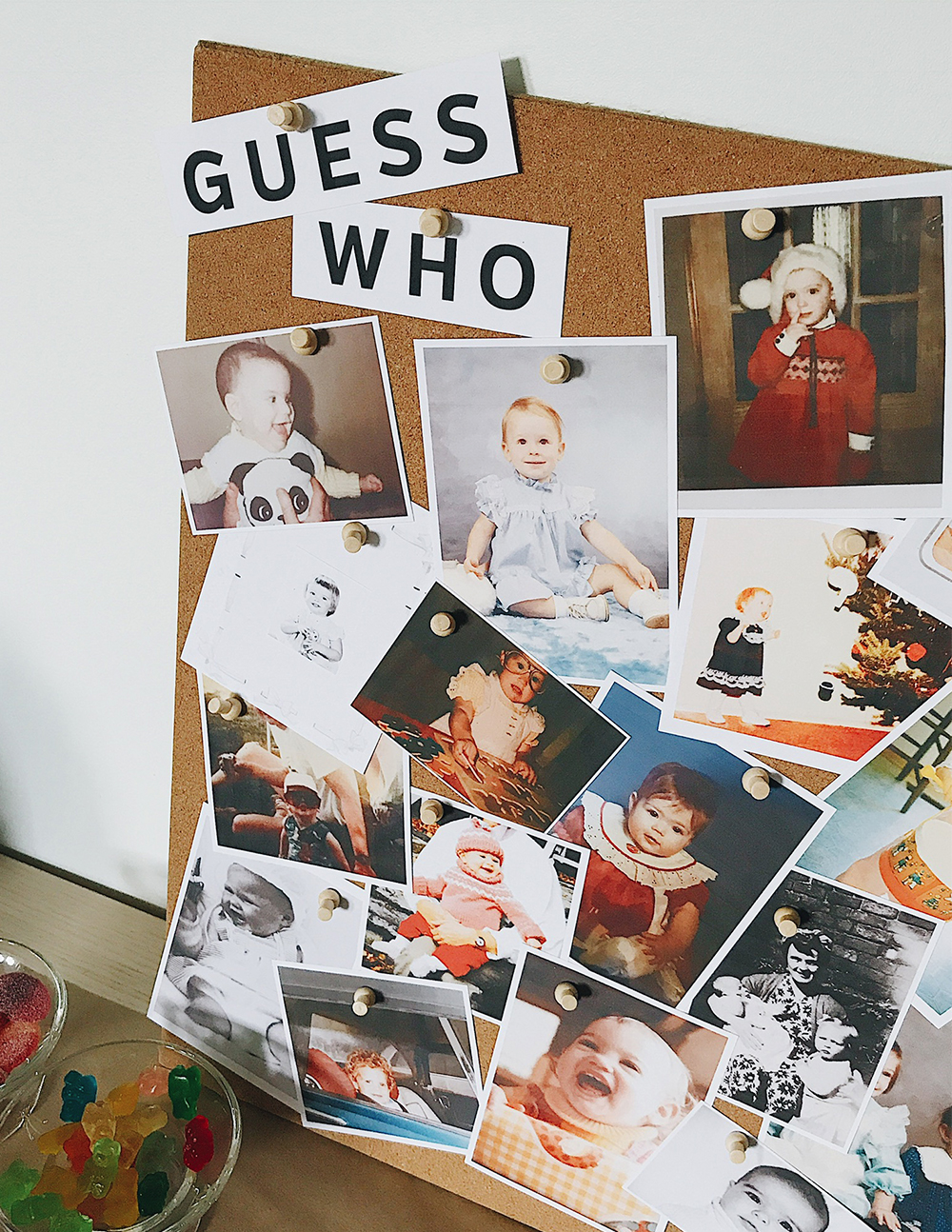 ---
FUR PALS
---
As you know I'm completely obsessed with these two critters and I make no apologies for it. I mean, just look at those faces! Morning snuggles are our favourite family time but I love catching them in a nap during the day and totally disrupting it for some smooches. The hardest part about all the travel we've got in the next two months is leaving these babes behind. We miss them SO much. Luckily we know they're in the best hands with my parents (who totally spoil them). We get lots of photo updates, Dobby gets all the fetches he could dream of and Evie gets to boss an extra corgi around.
---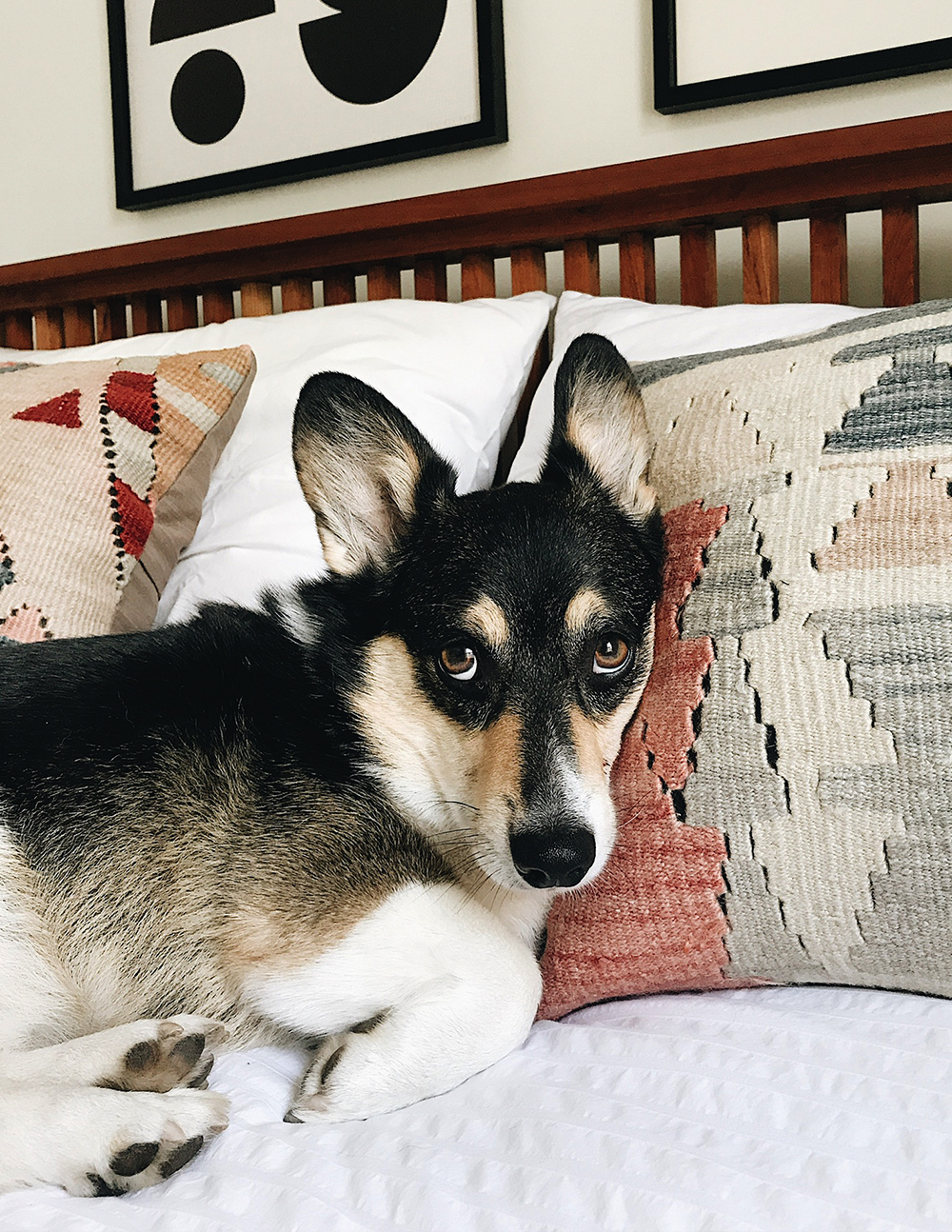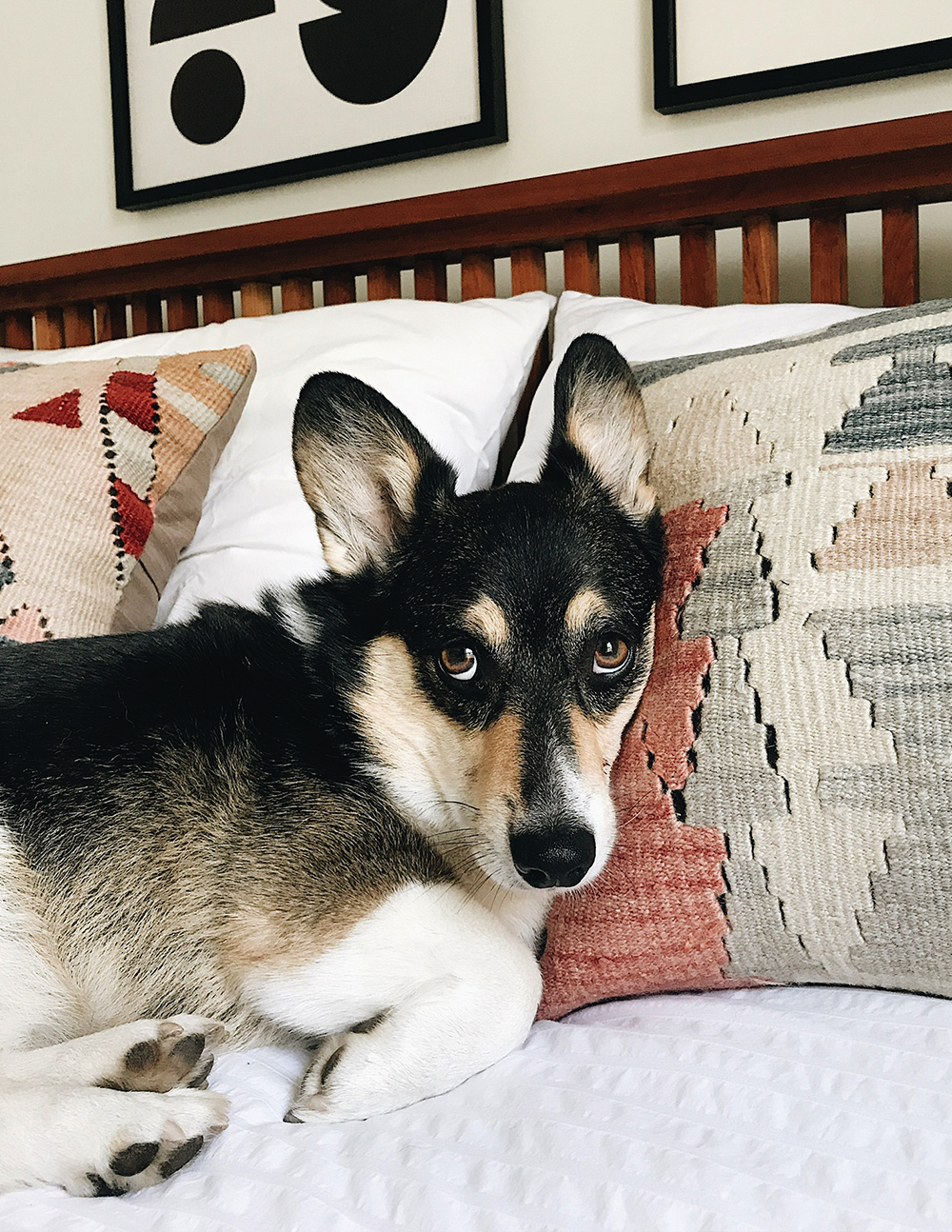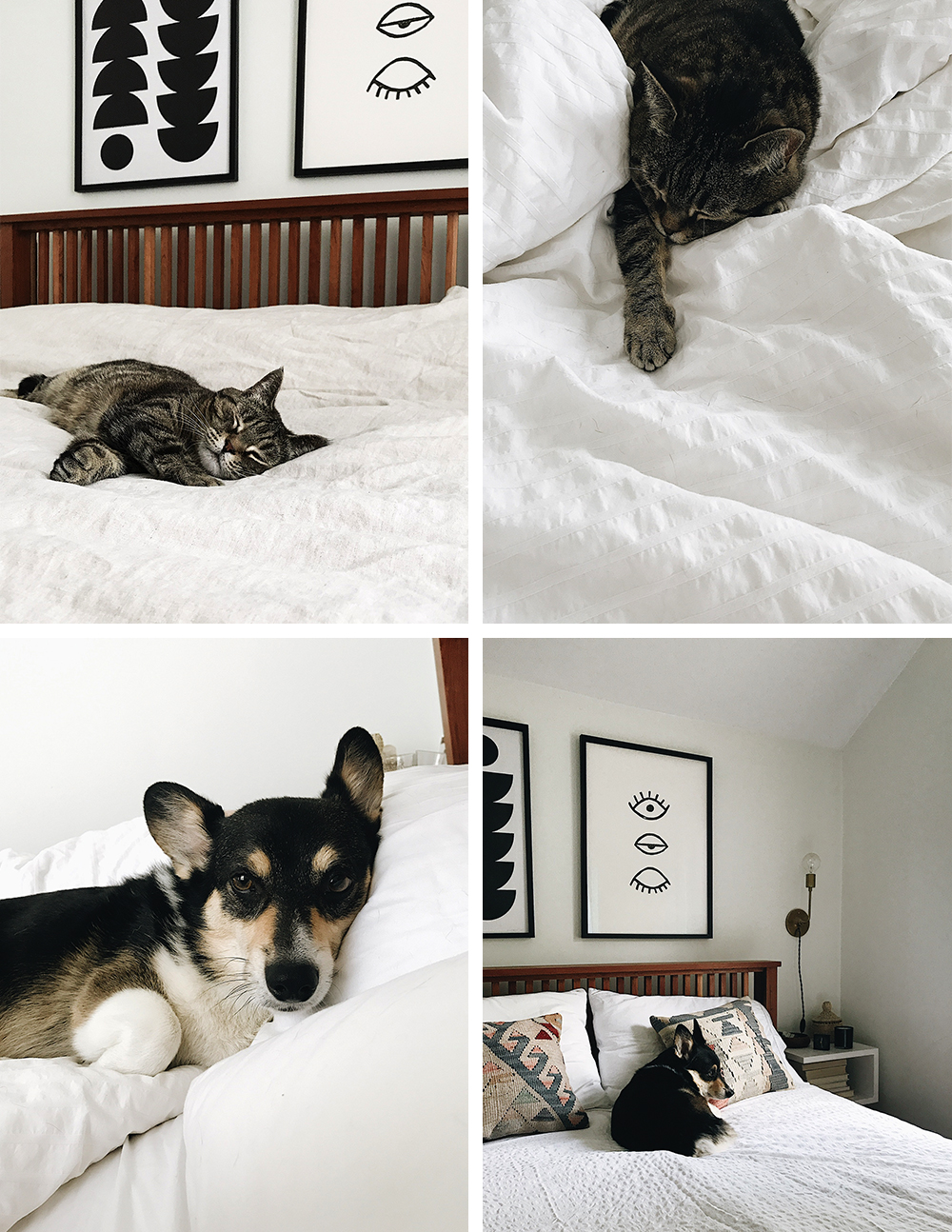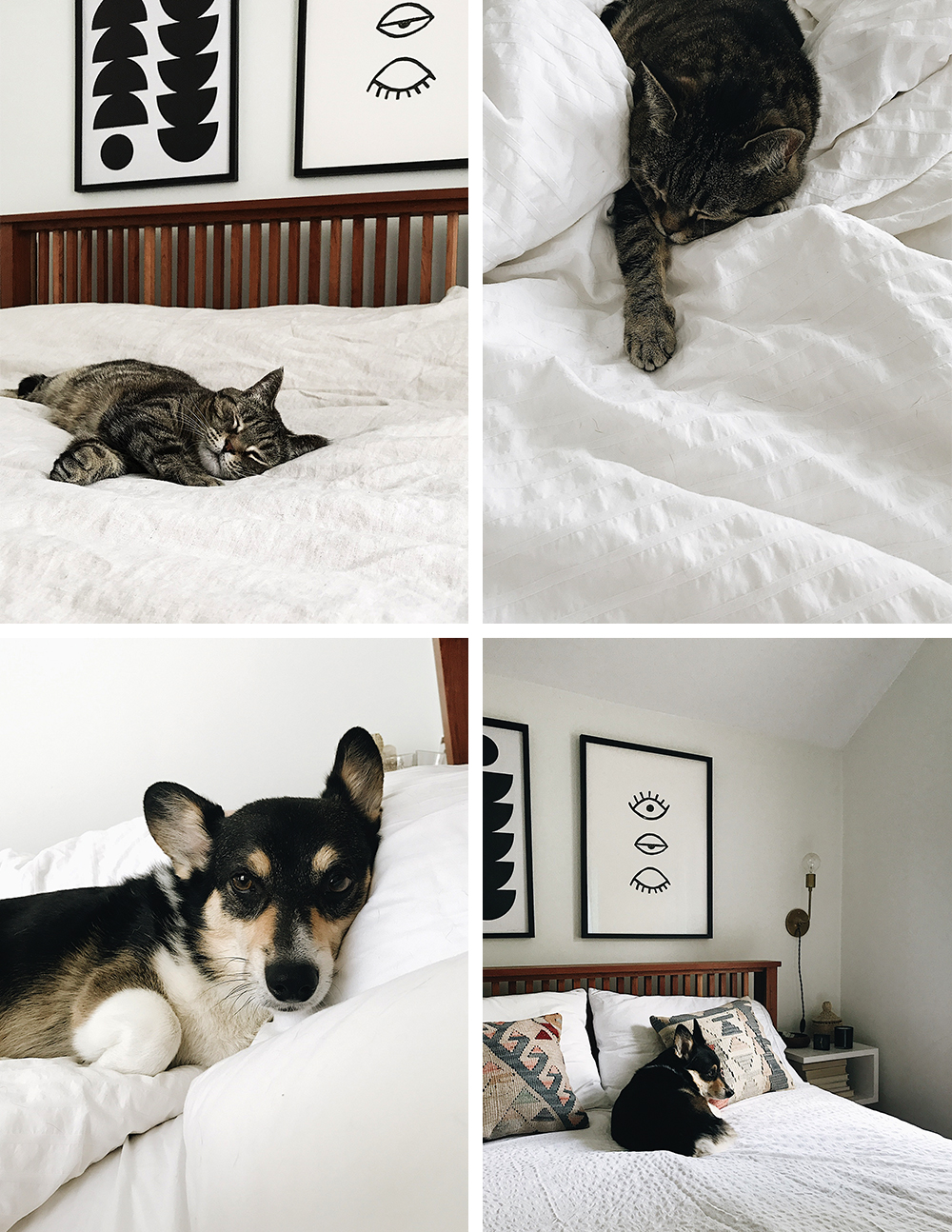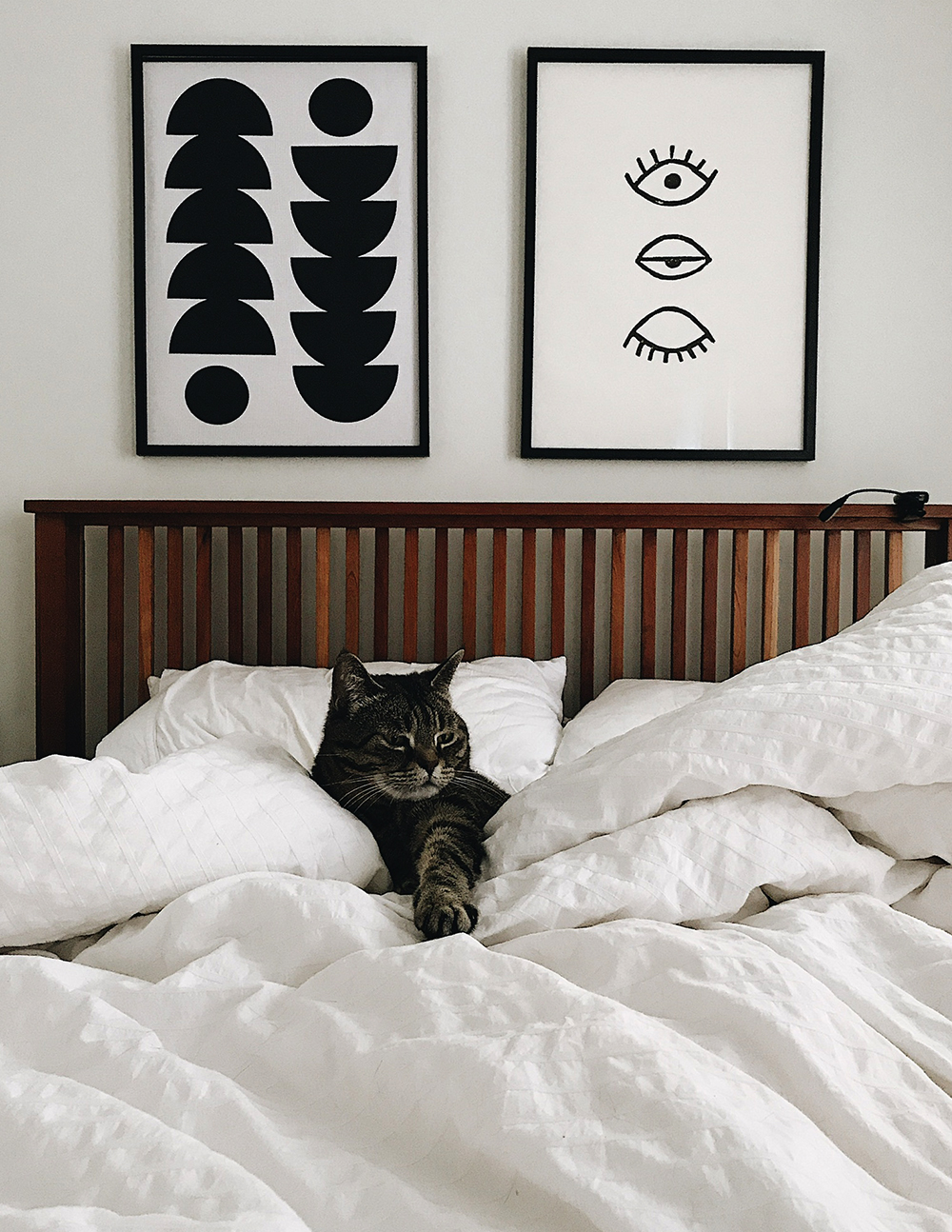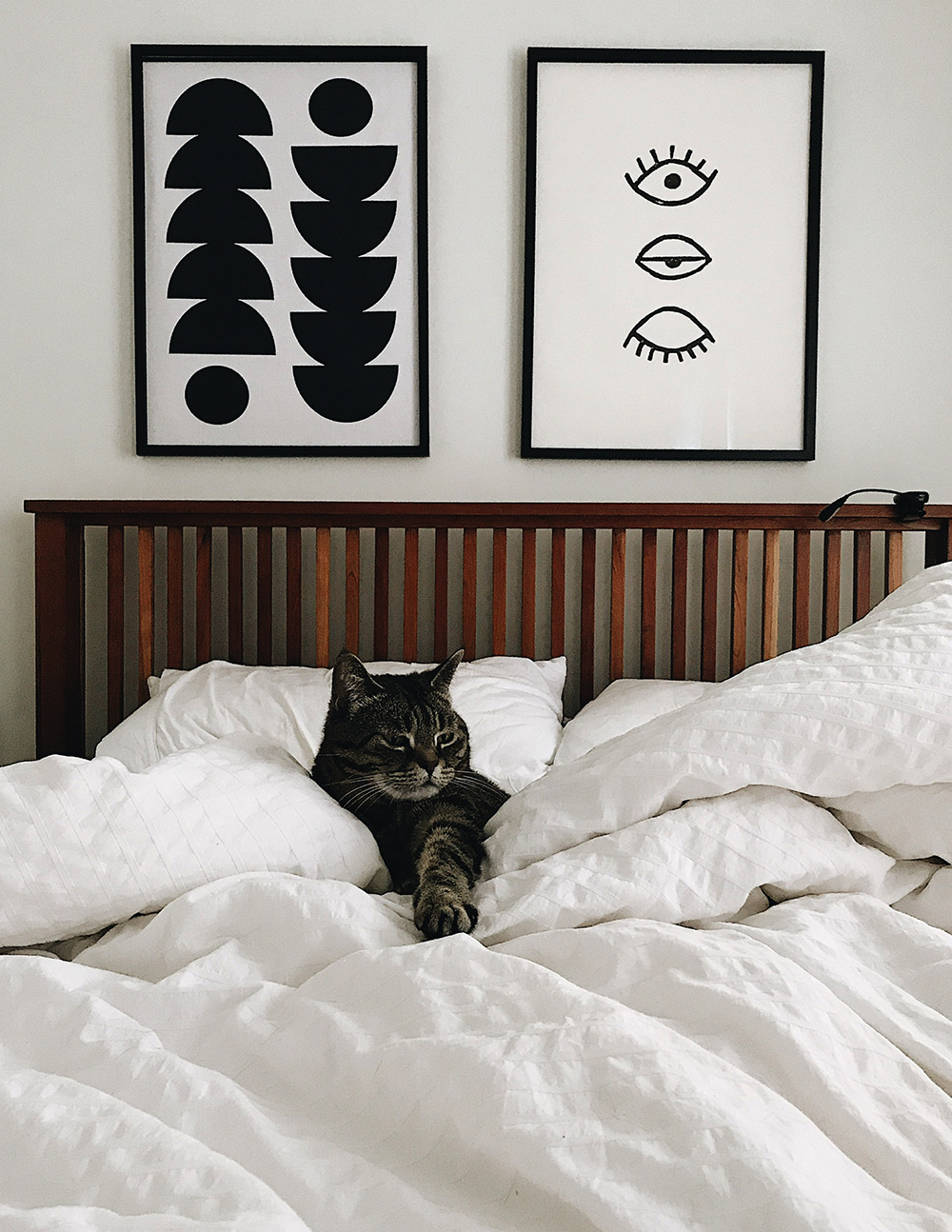 ---
MY BACHELORETTE WEEKEND
---
It's hard to put into words just how special the weekend was for me. What I can say is that I've never felt more loved in my life. I came away from it appreciating the amazing women in my life more than ever before and of course, I was also quite hung over (#worthit). Allie, my magical MoH, pulled off my dream cottage getaway and we had an absolute blast! One of my oldest pals, Jess, flew in from New York and my college bestie, Hannah, surprised me by sneaking in all the way from Amsterdam! Not to mention the non-trivial drive everyone braved from the city and beyond. Oh and the mamas-to-be partied just as late as we did, and I'm still in awe of them both!
I'll share more details about the weekend when I finish my packing post but here's a few shots I managed to wrangle up. I wish I'd taken way more photos but I know it was a celebration I will never forget. Thanks beauties!!
---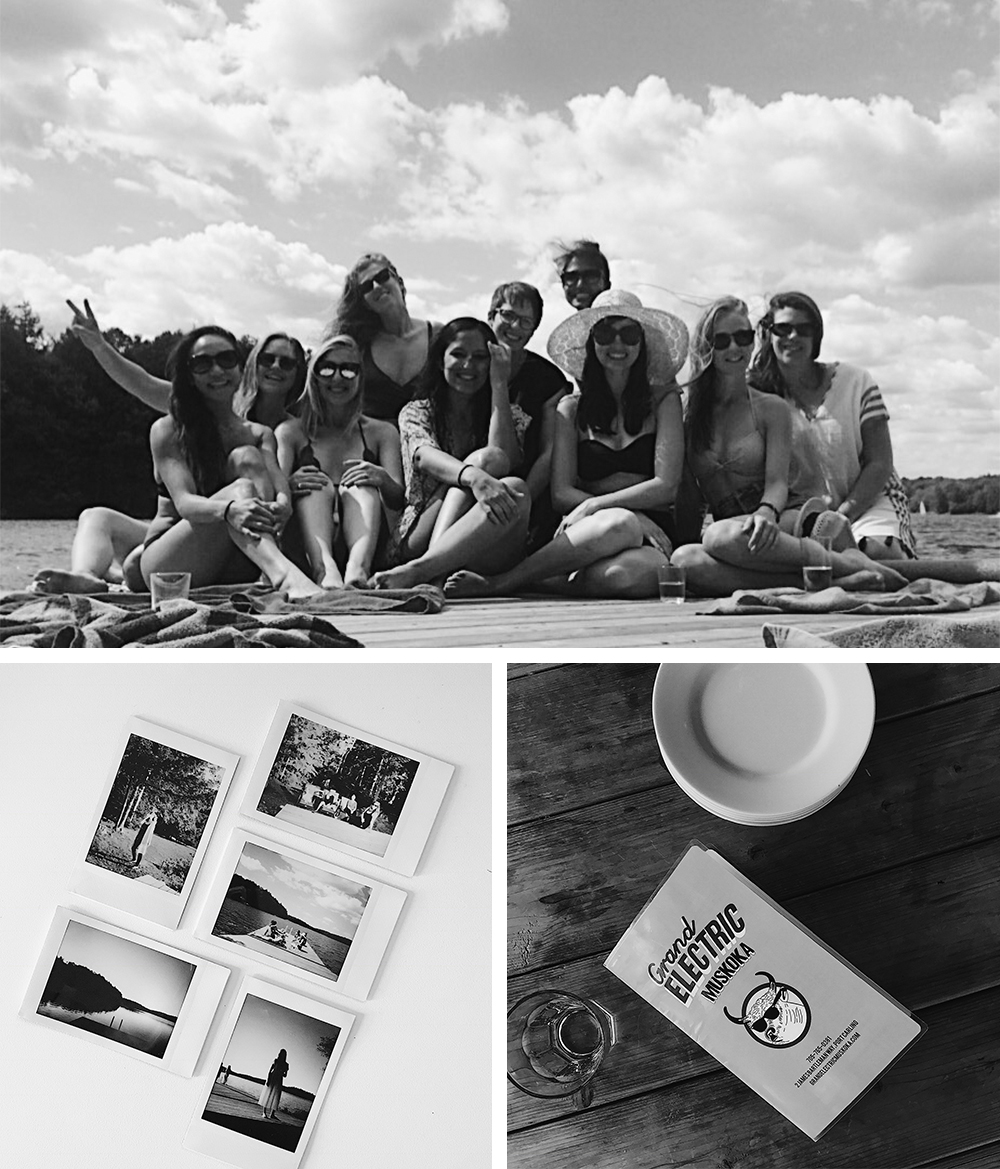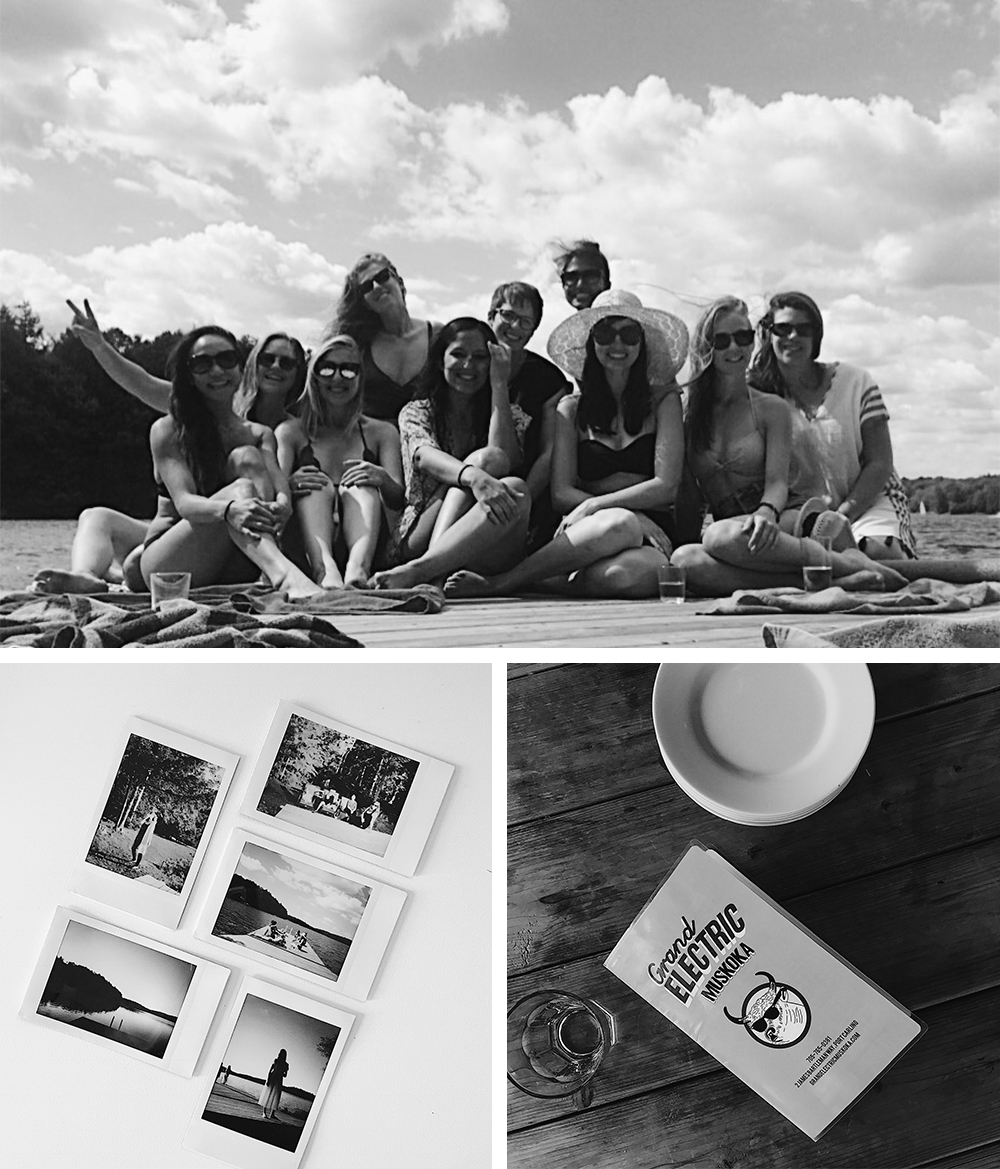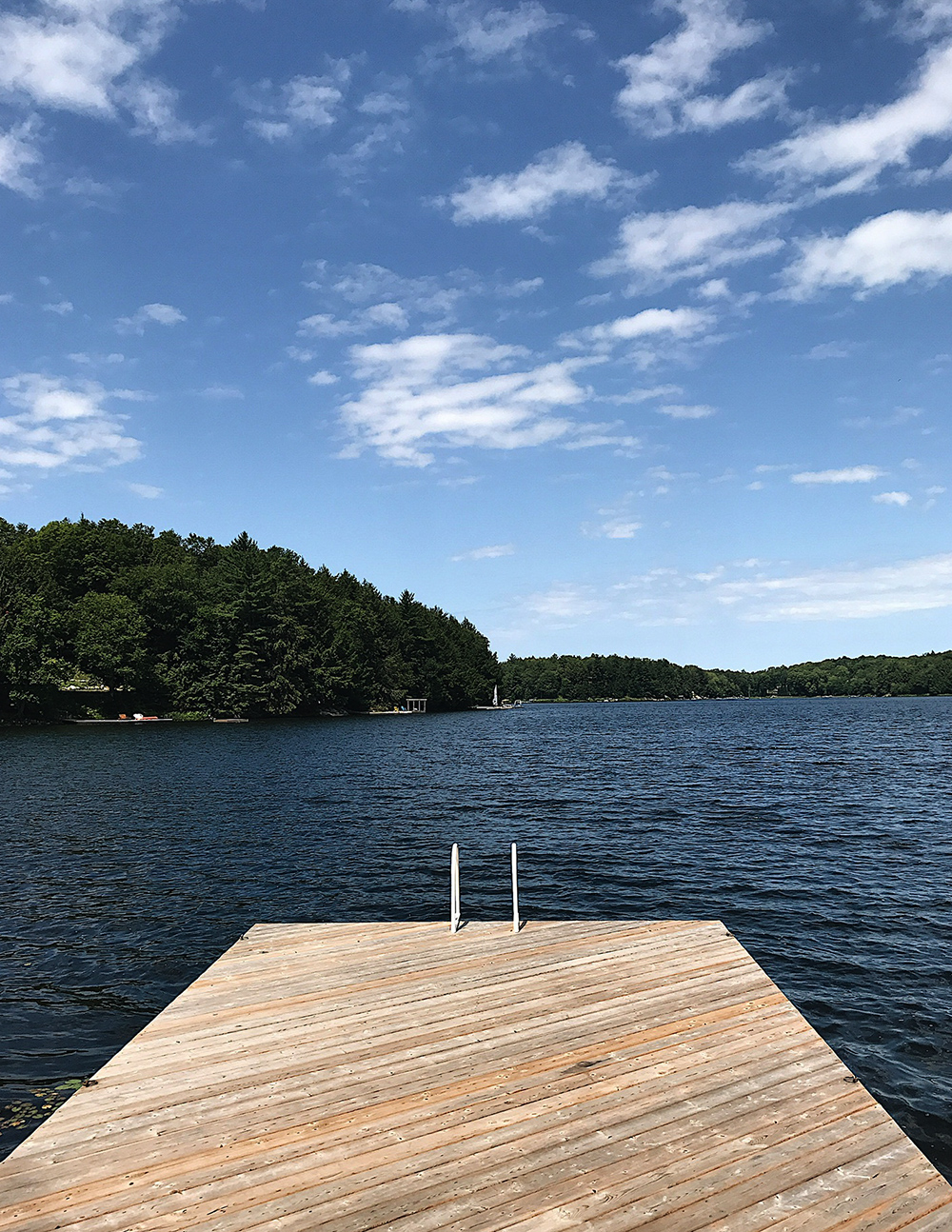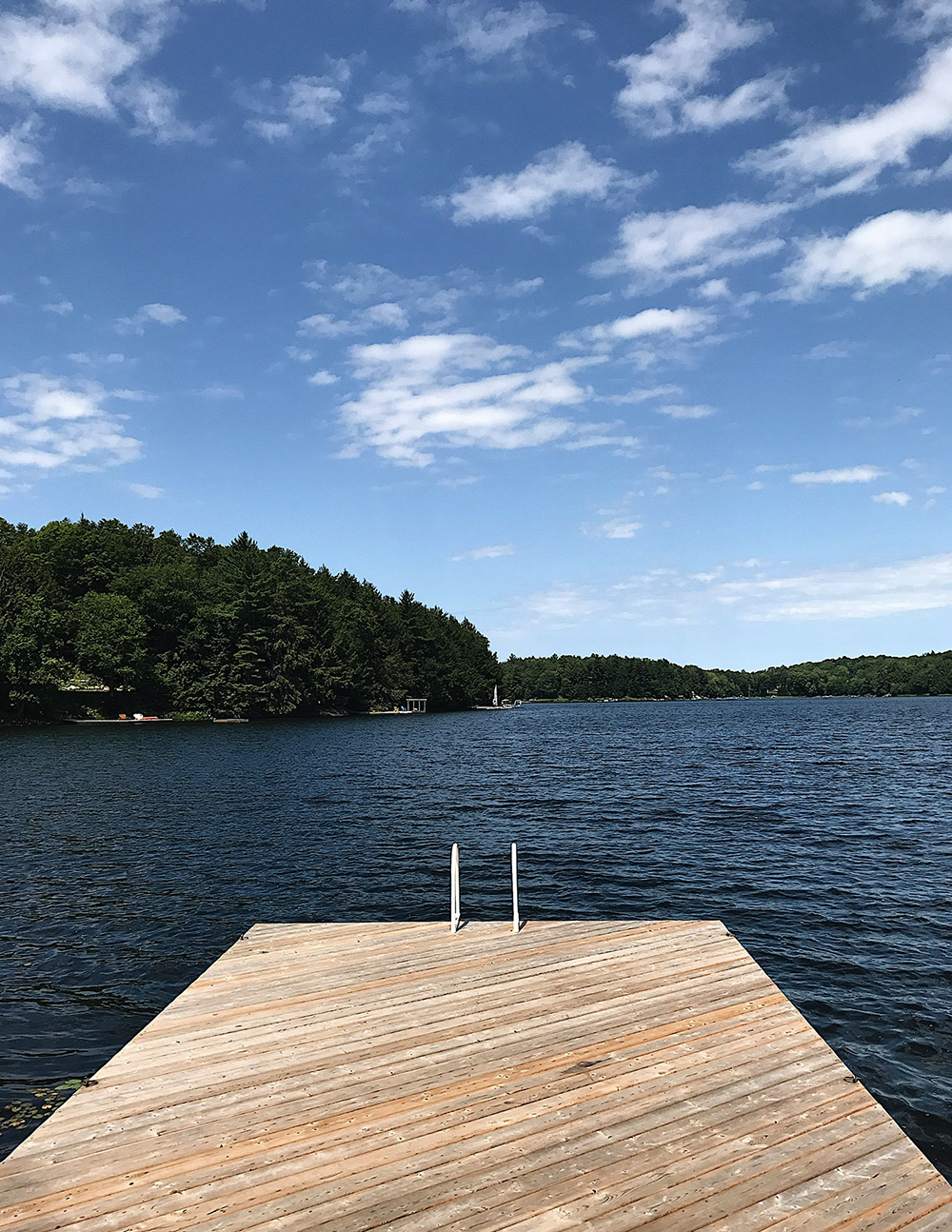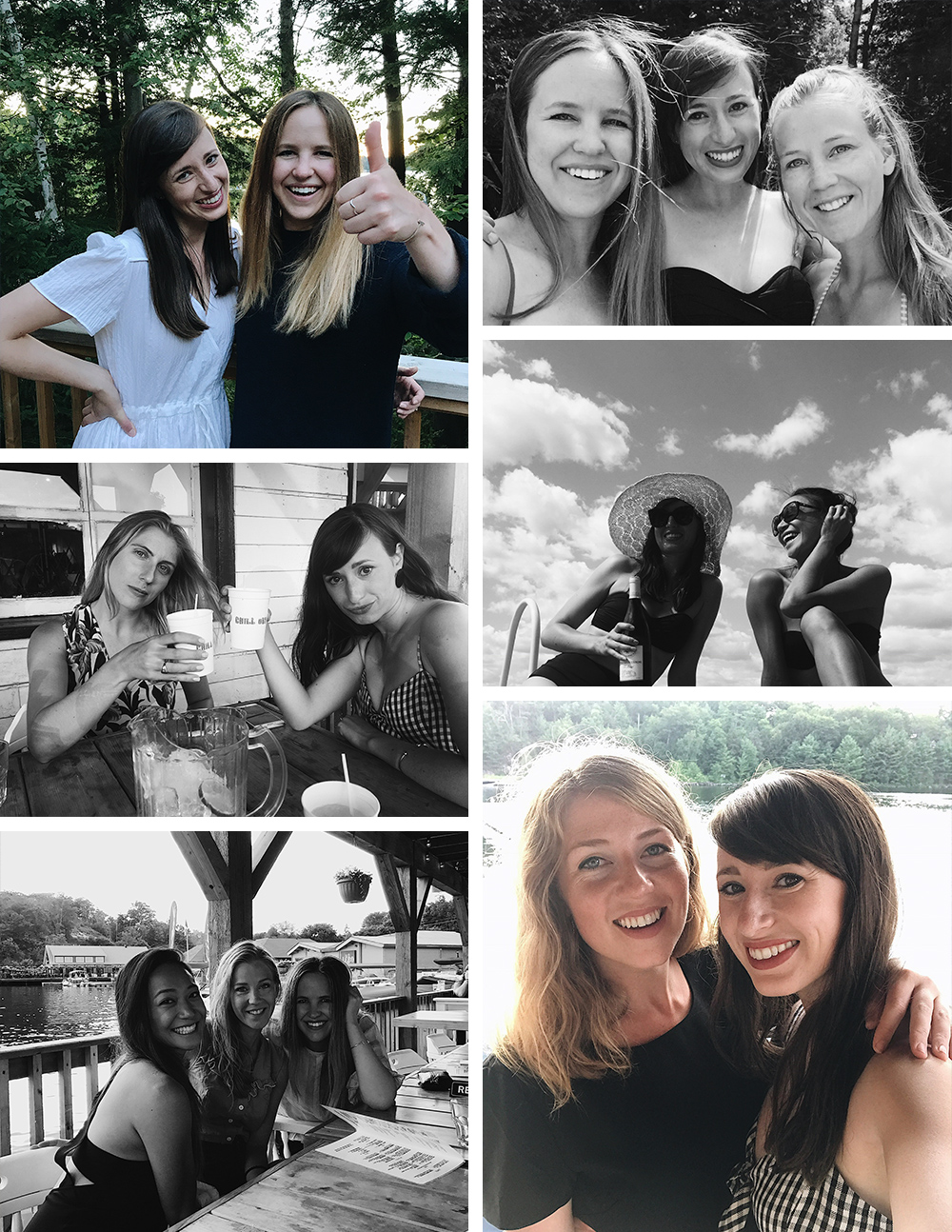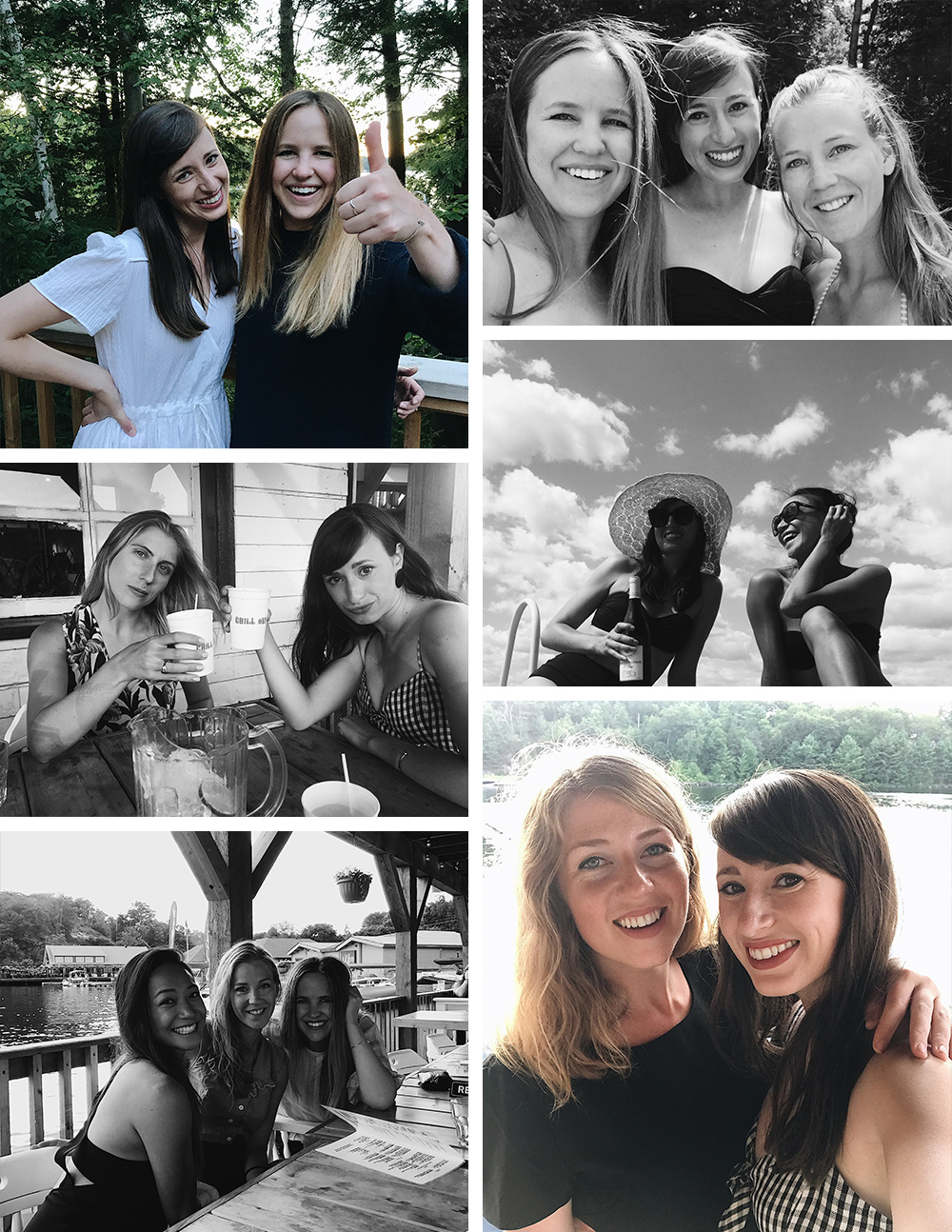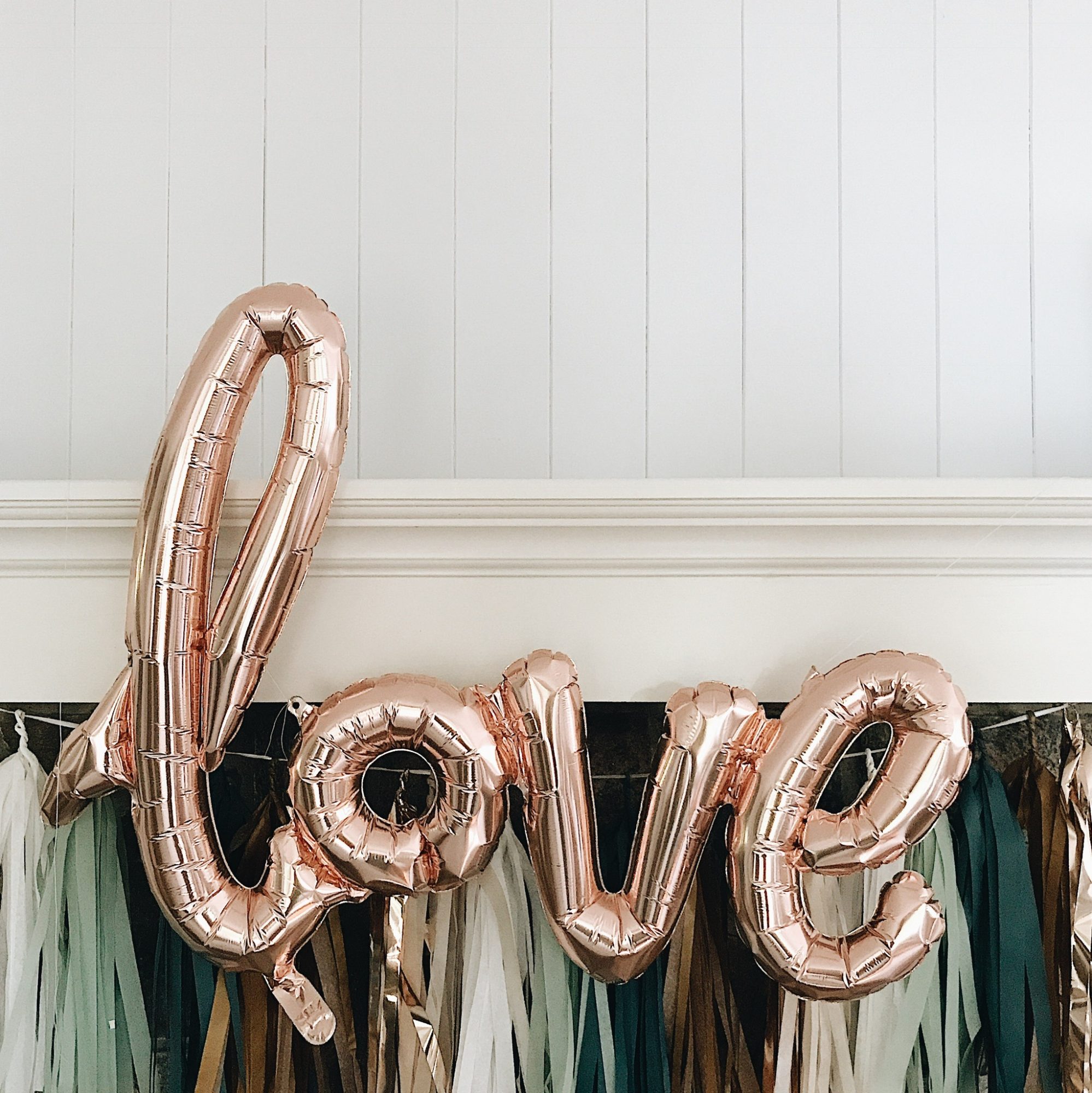 ---
STYLE LATELY
---
If ever there was a time for a 10×10, 30×30 or just a go-to uniform, it's now! I've been living in my newest jeans and wearing lots of buttons downs (like these and these) and tanks with blazers and light coats. A lot of people have mentioned how this summer has been 'so rainy' and 'barely even hot' but I've loved every second of it! I'm not a big fan of the heat or humidity so I'll take all the cool days I can get (although this weekend is supposed to be spicy!). Here's a few snaps of what I've been wearing lately but check out my OUTFITS page for a lot more where those came from!
A few of you have asked about the Style Bee Closet Sale I mentioned awhile back. It will indeed be happening on Friday, August 18th. I've got quite a few gems up for grabs so please mark your calendars. There will not be a preview blog post this time but I'll try to share some sneak peeks and updates on the @stylebeecloset account next week. Thanks for your interest and support folks! I feel so much better saying goodbye to things when I know they're going to good homes.
---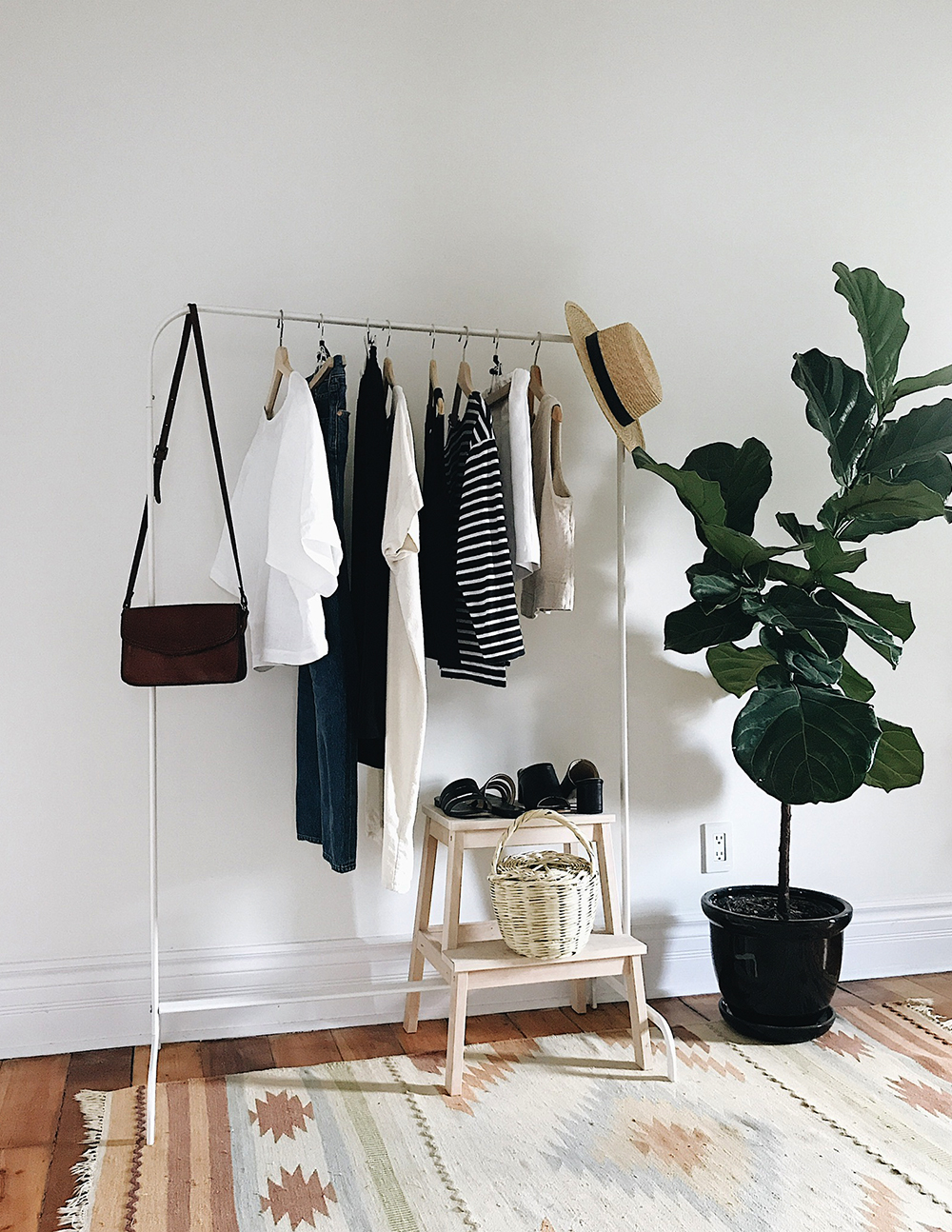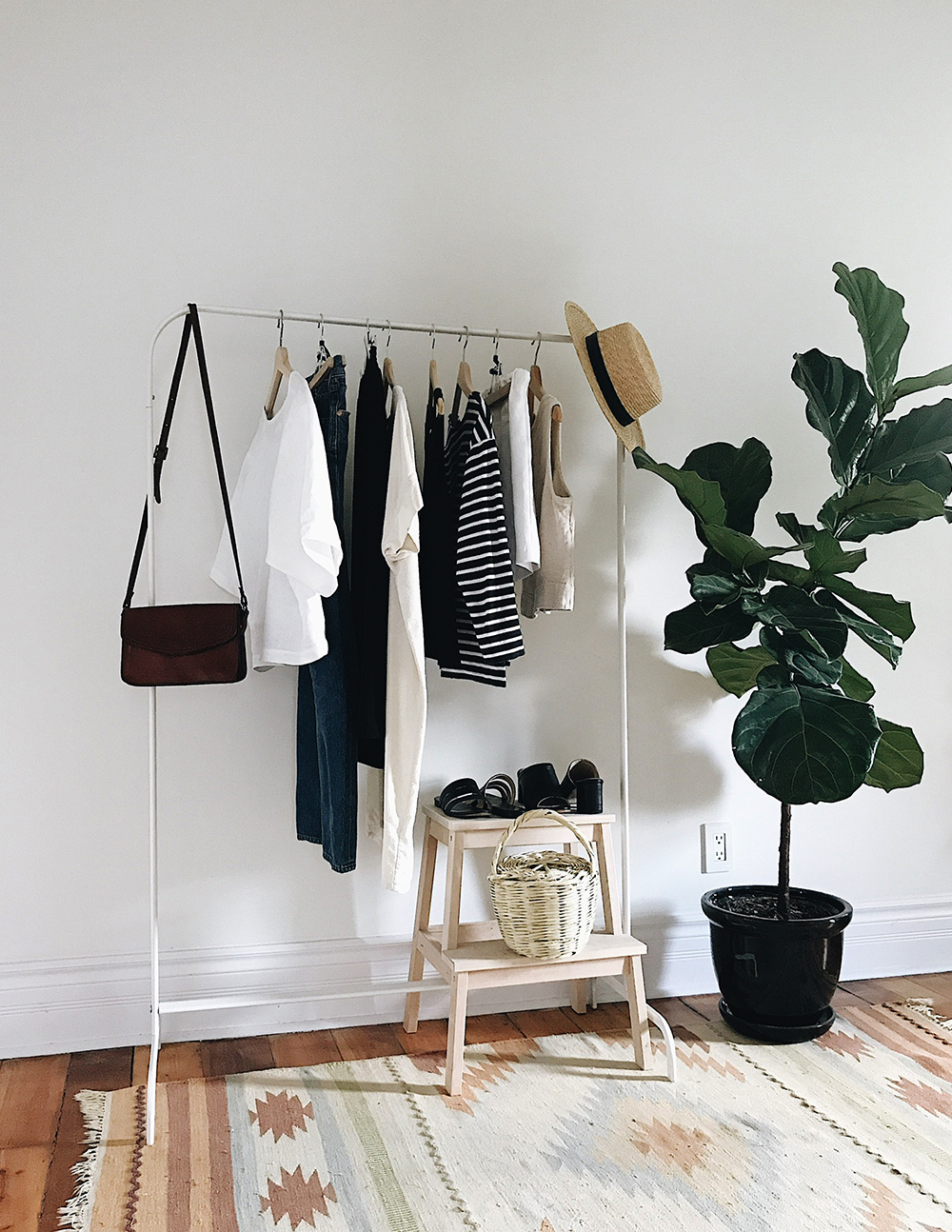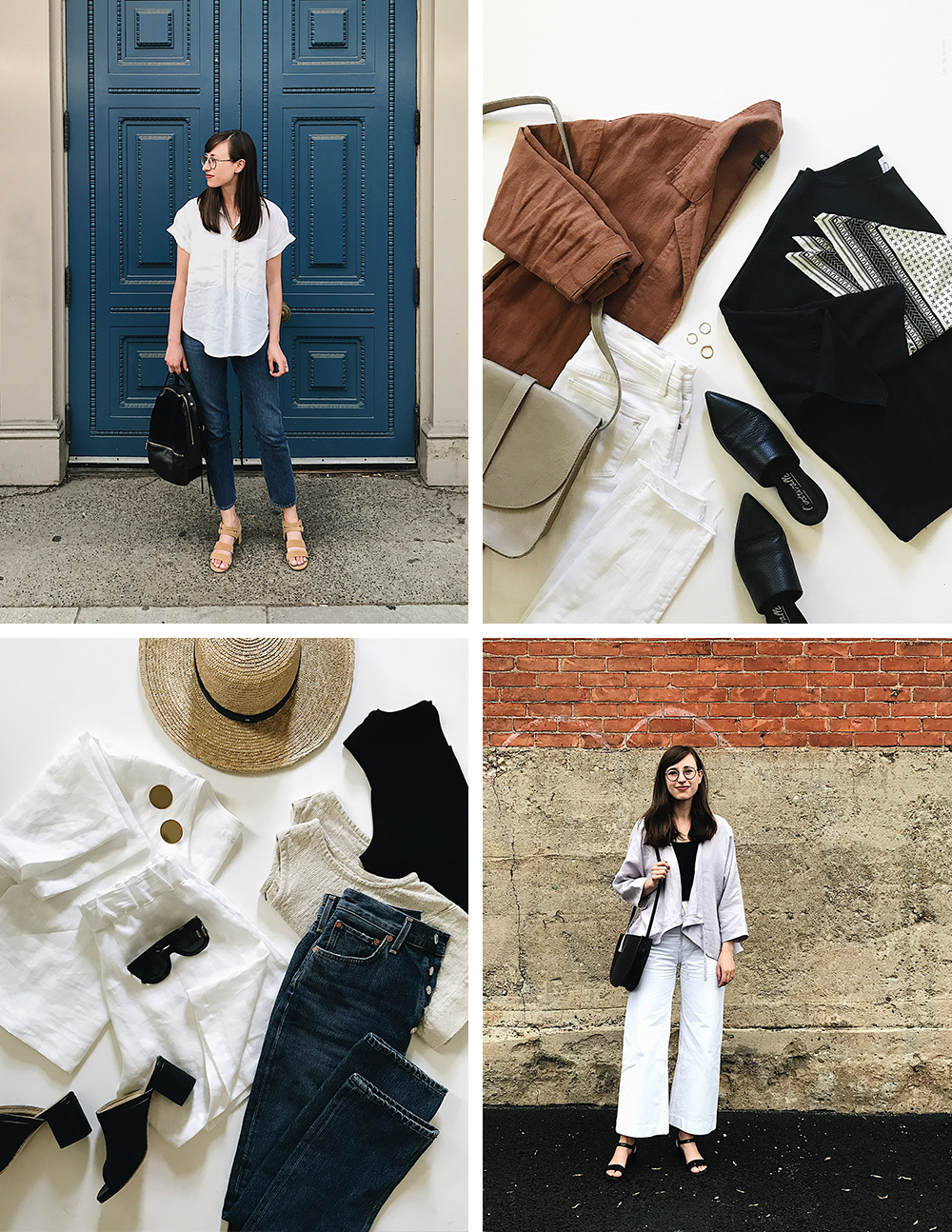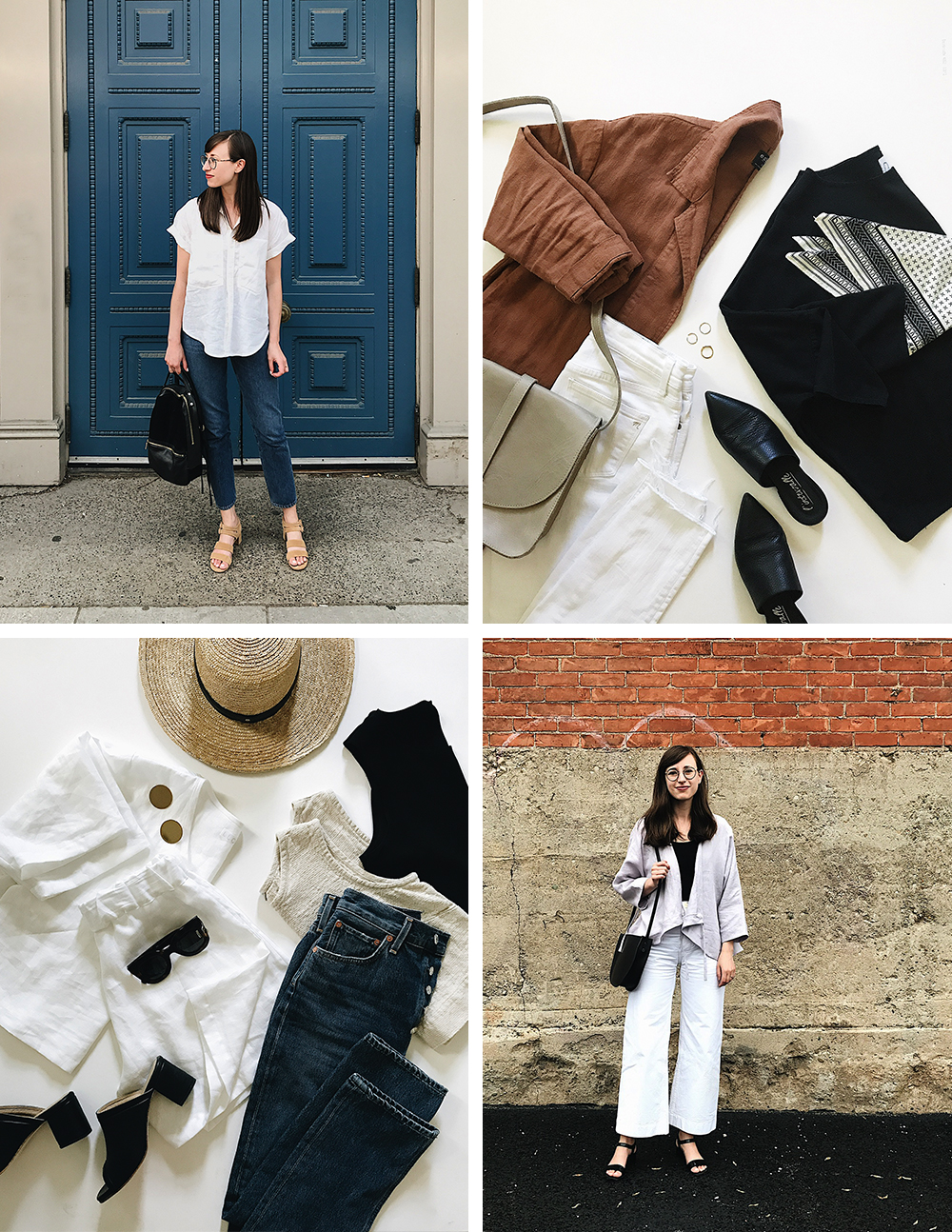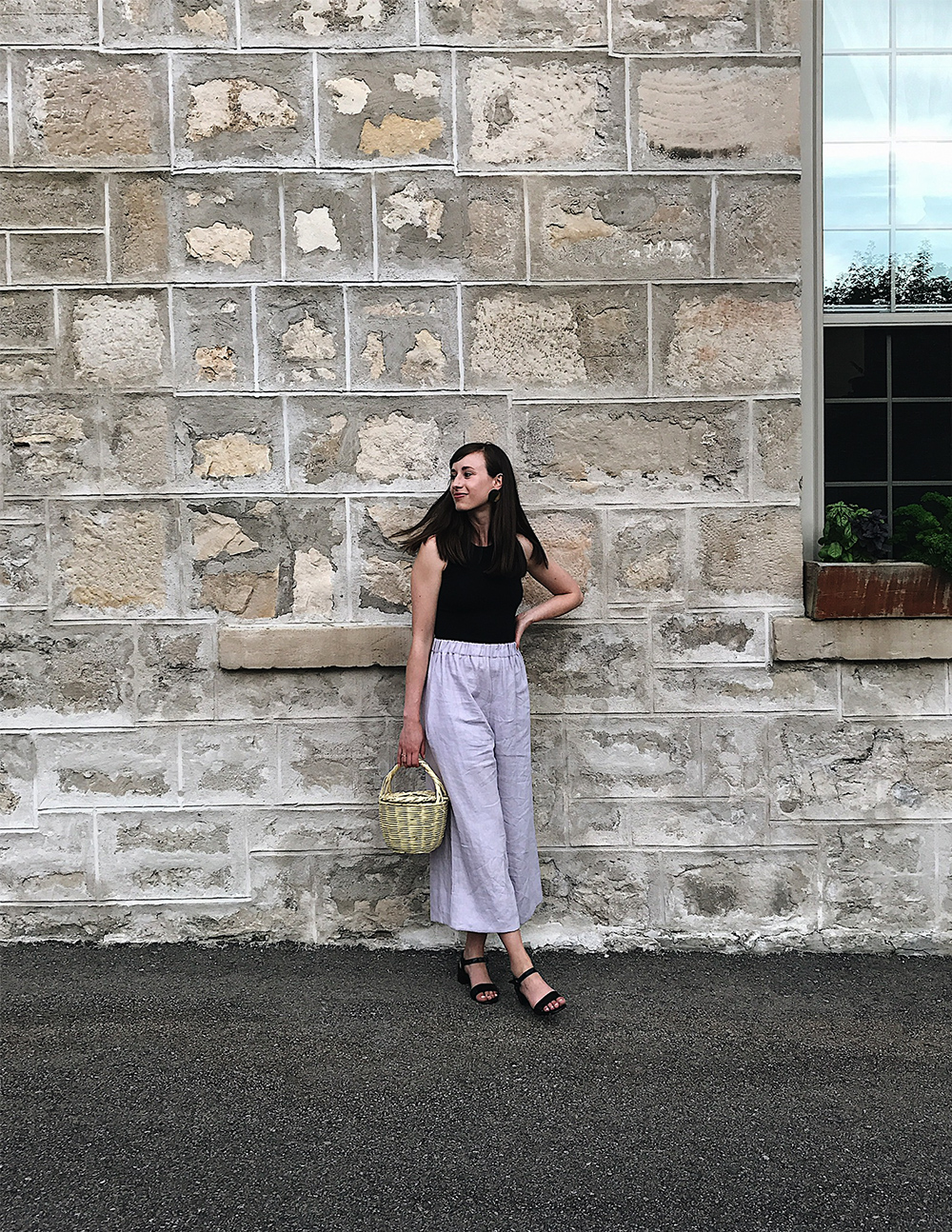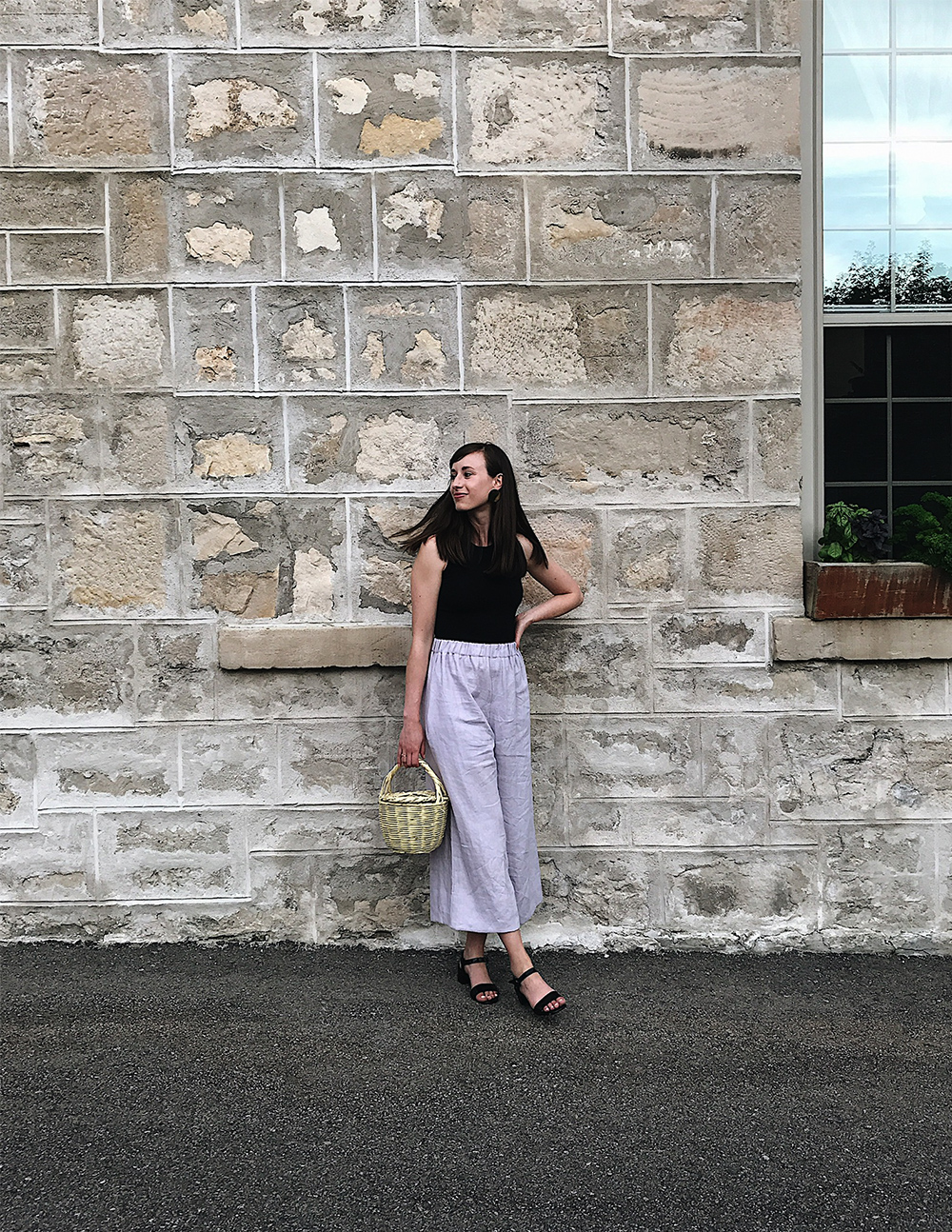 ---
FREE PHONE WALLPAPERS
---
Thanks to all that rain I mentioned above, this summer has been one of the most lush ones we've had in ages. Usually by now all the leaves have dried up and grasses are brown but not this time! I've loved being able to keep snapping away on walks with the pup and anytime a see a bush or blossom that catches my eye I try to capture it. As such, similar to the last Life Lately, I've created a pretty series of natural wallpapers you can choose from and download to use on your phone! It's super easy to do, simply:
1 – On your phone open this webpage (which you've probably already done). If not send yourself this link: http://wp.me/p3k6ub-4nf, open it and scroll to this section of the post.
2 – Choose one of the images below and simply hold your finger on it until a window opens.
3 – Select 'Save Image'
4 – In your 'Settings' App scroll to the 'Wallpaper' section and 'Choose a new wallpaper'
5 – Select the image you just saved and you're all set!
Personally, I find whenever I look at my phone and there is a stunning natural texture staring back, I feel immediately less stressed. I hope these bring a little lightness to your phone life too!
---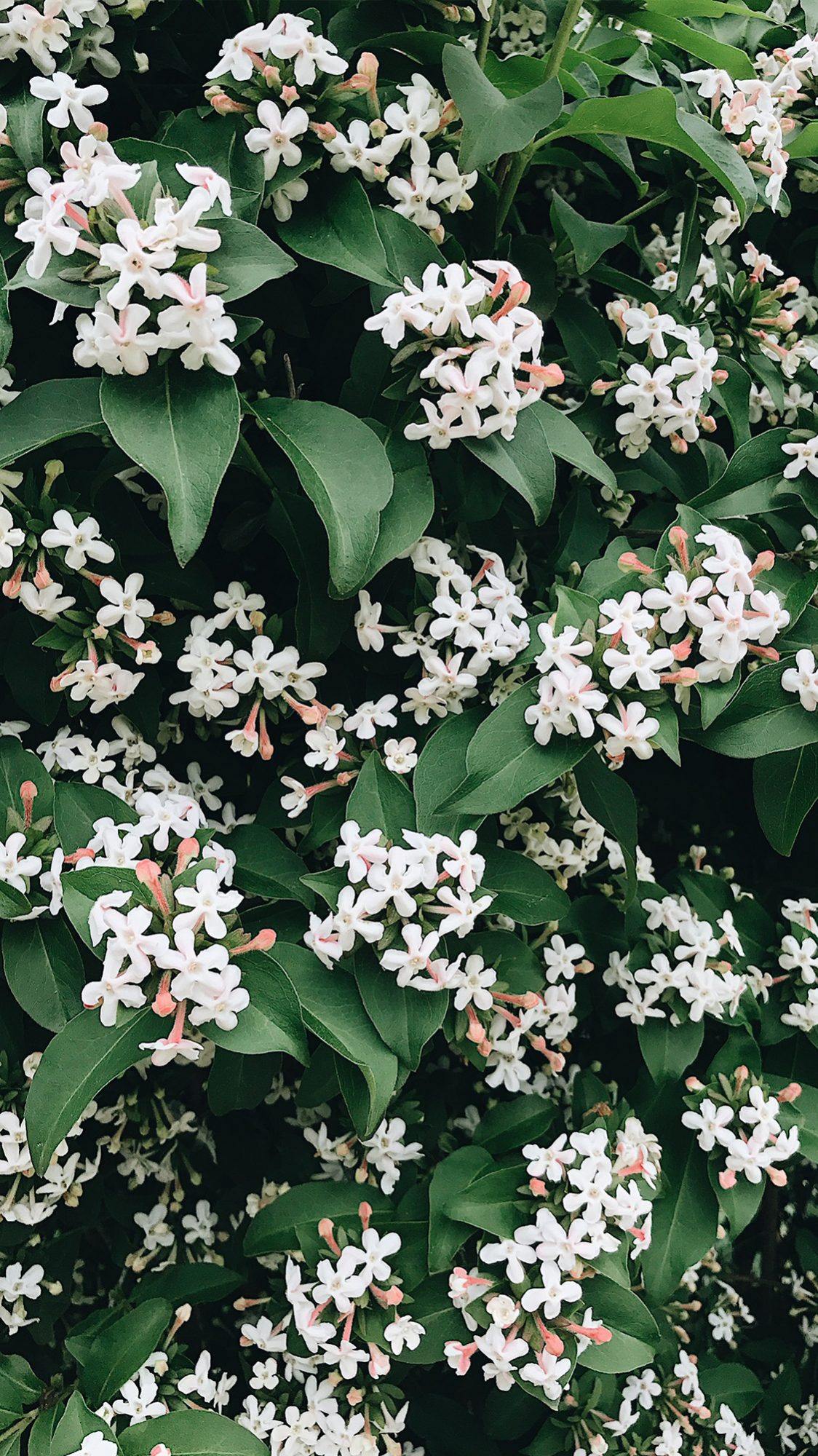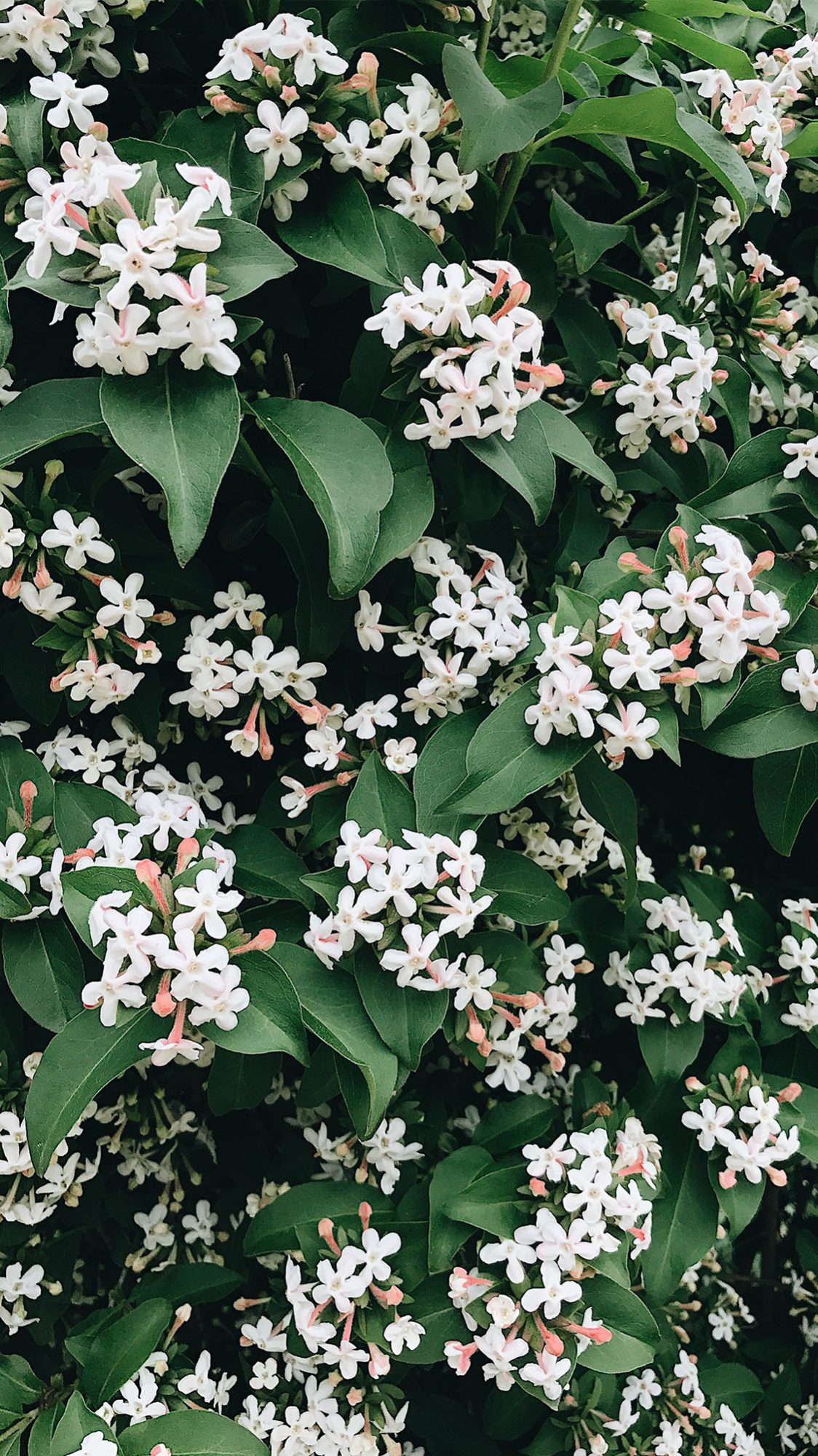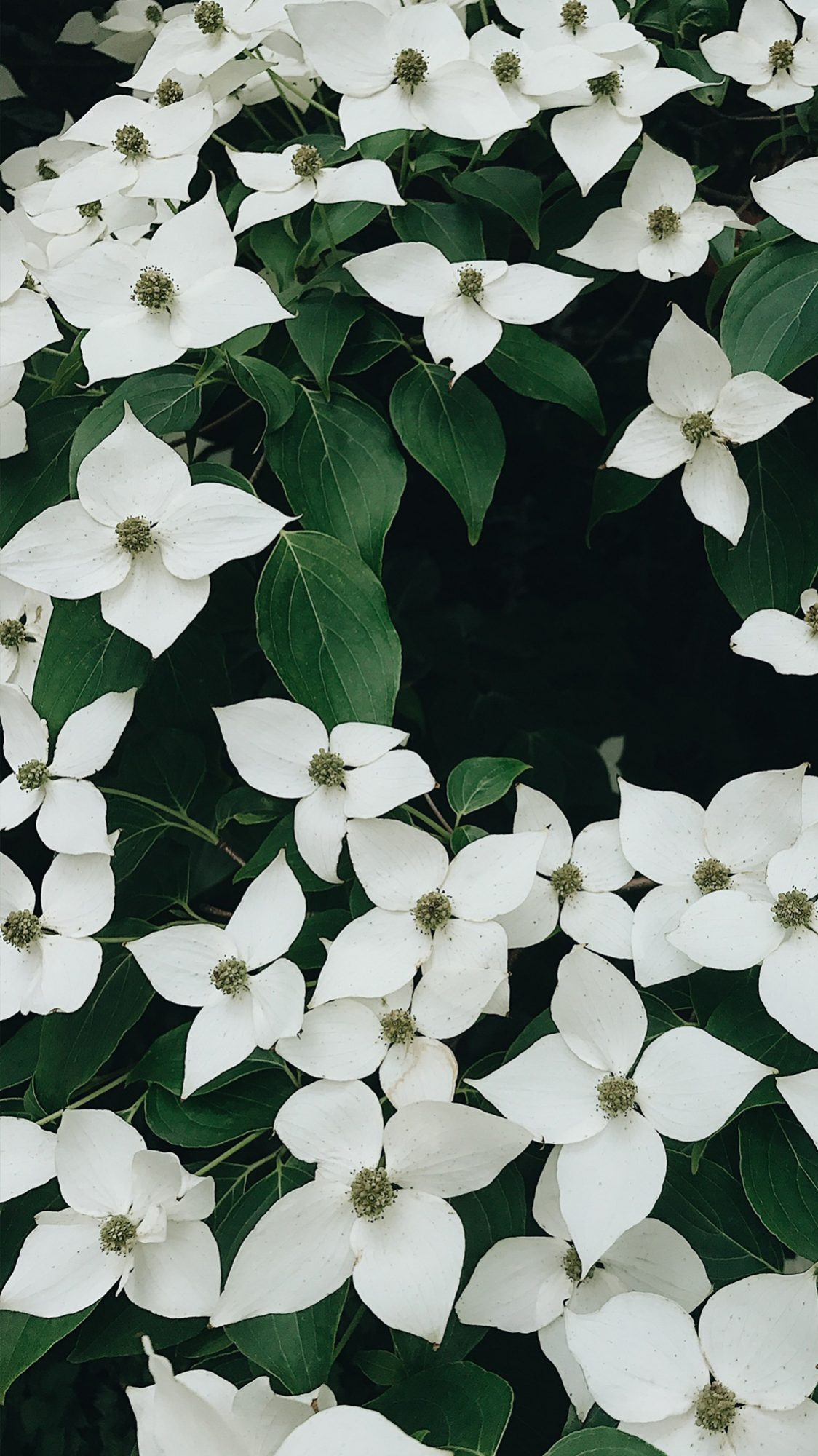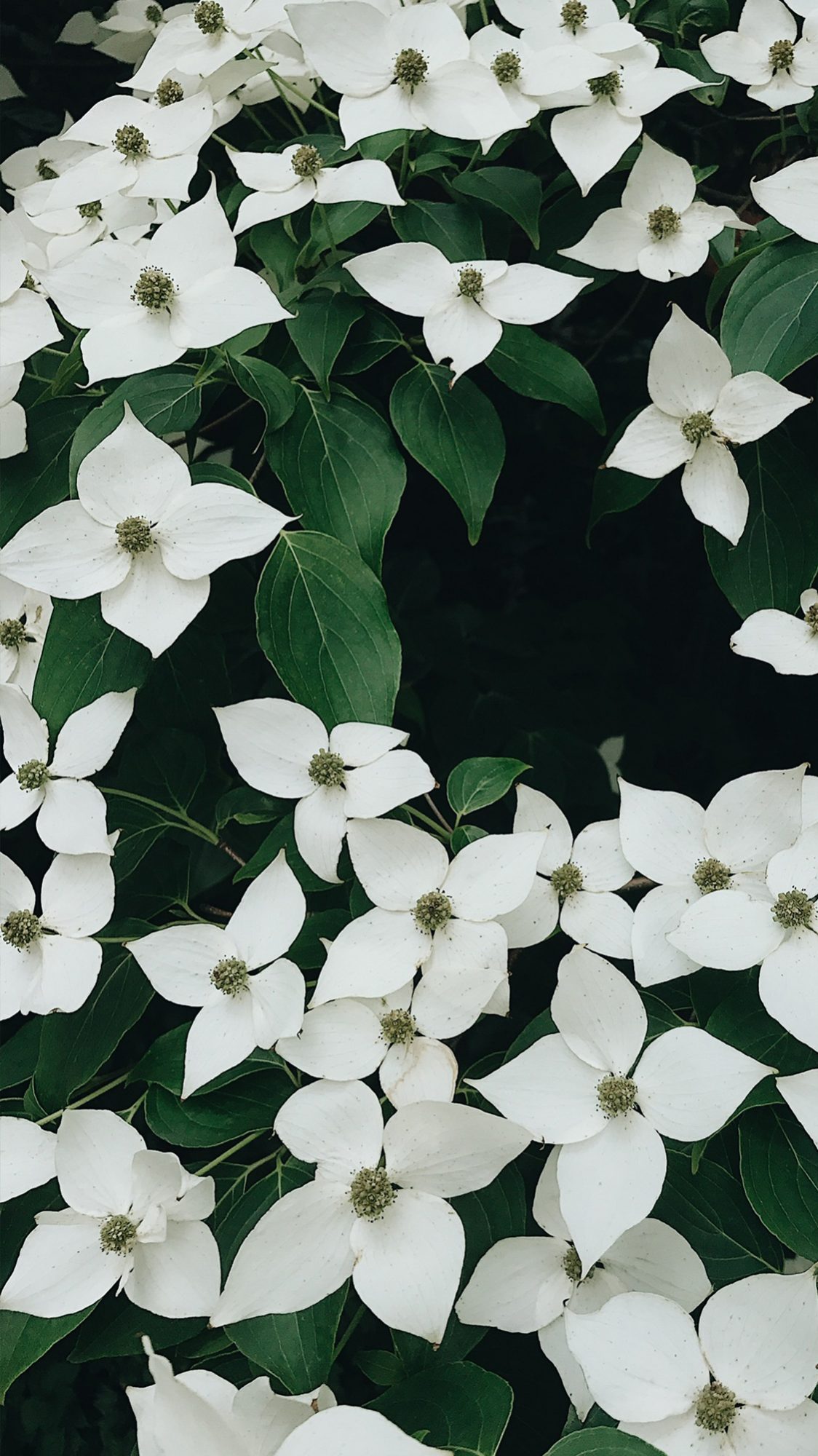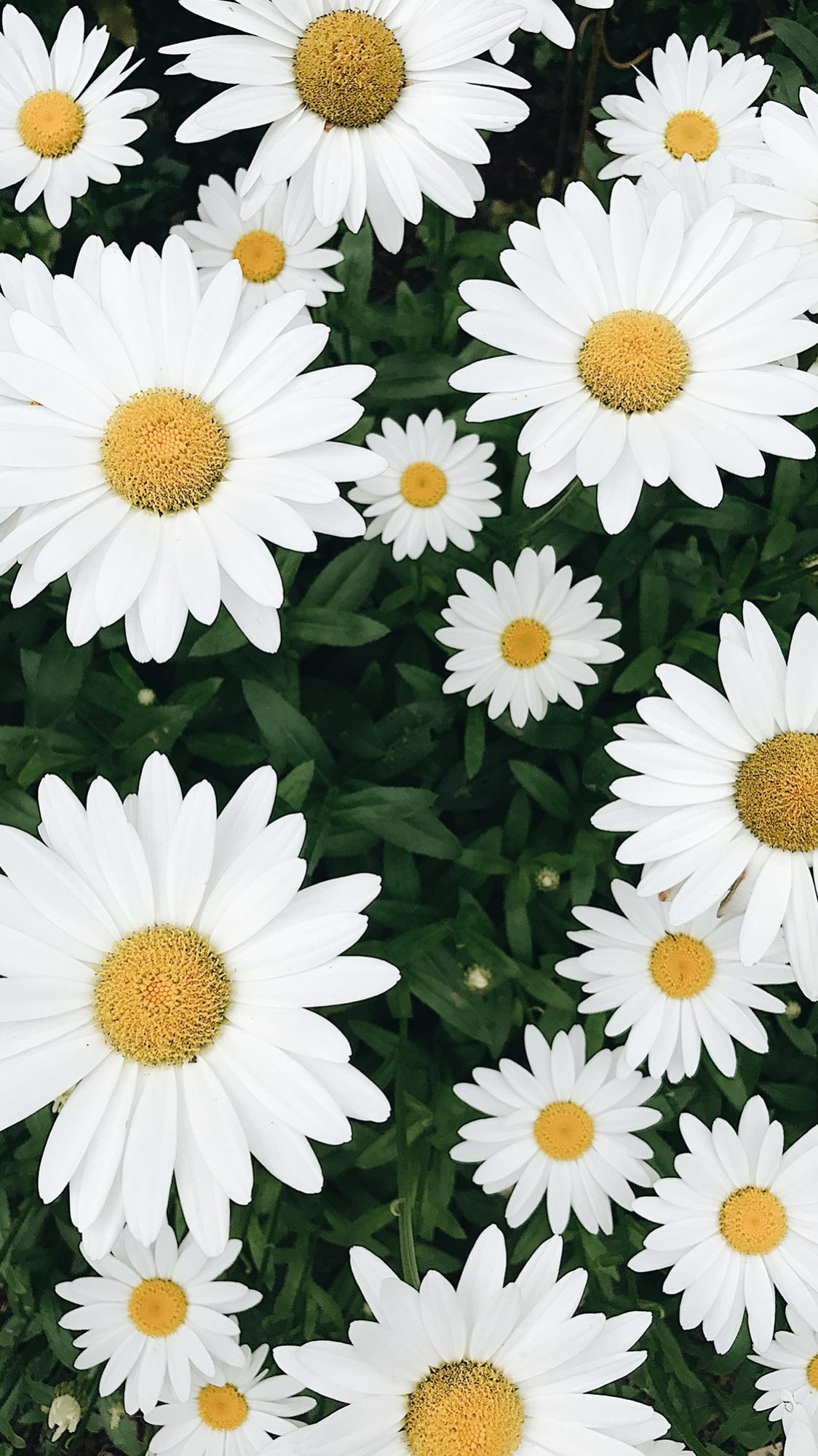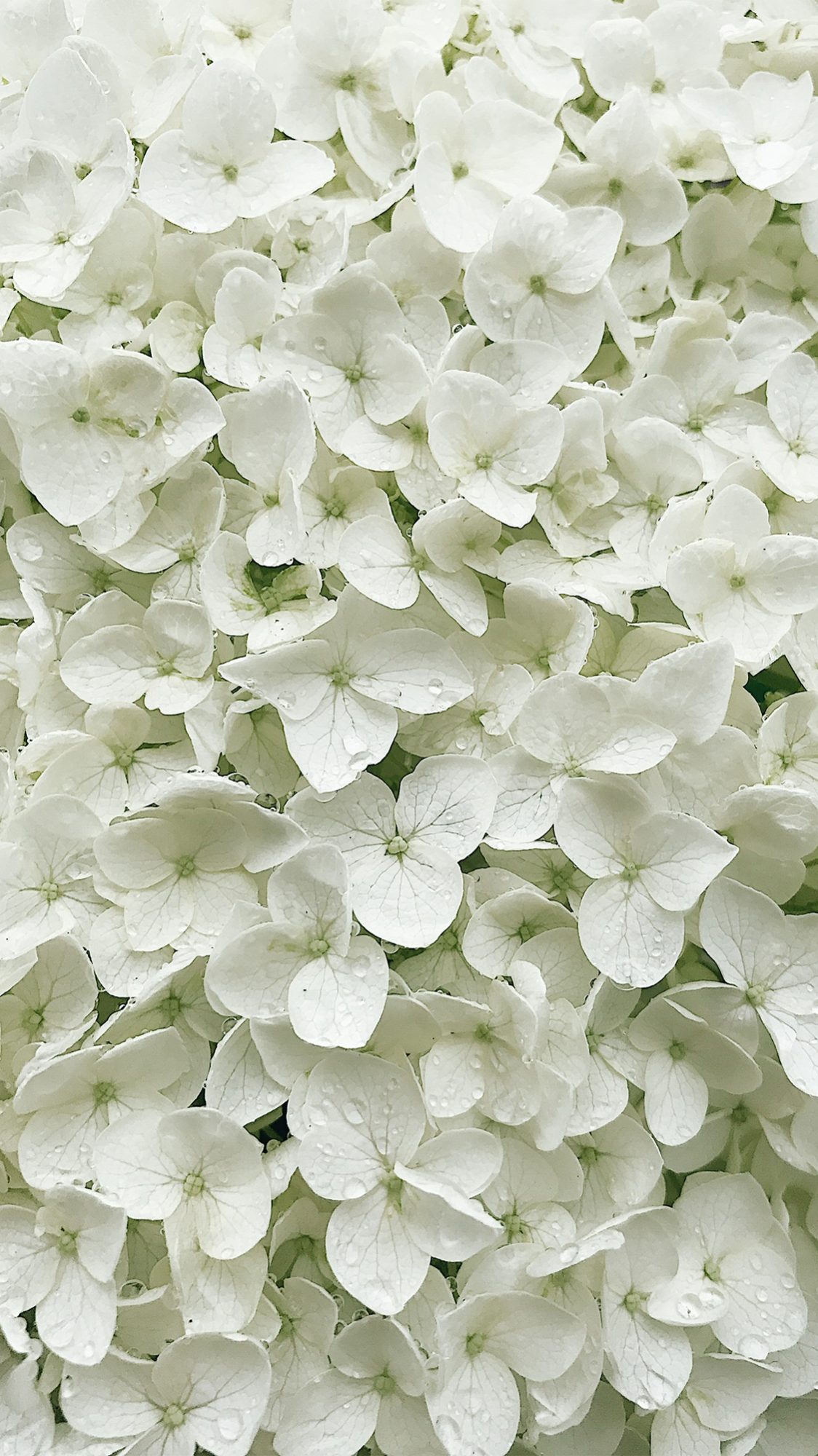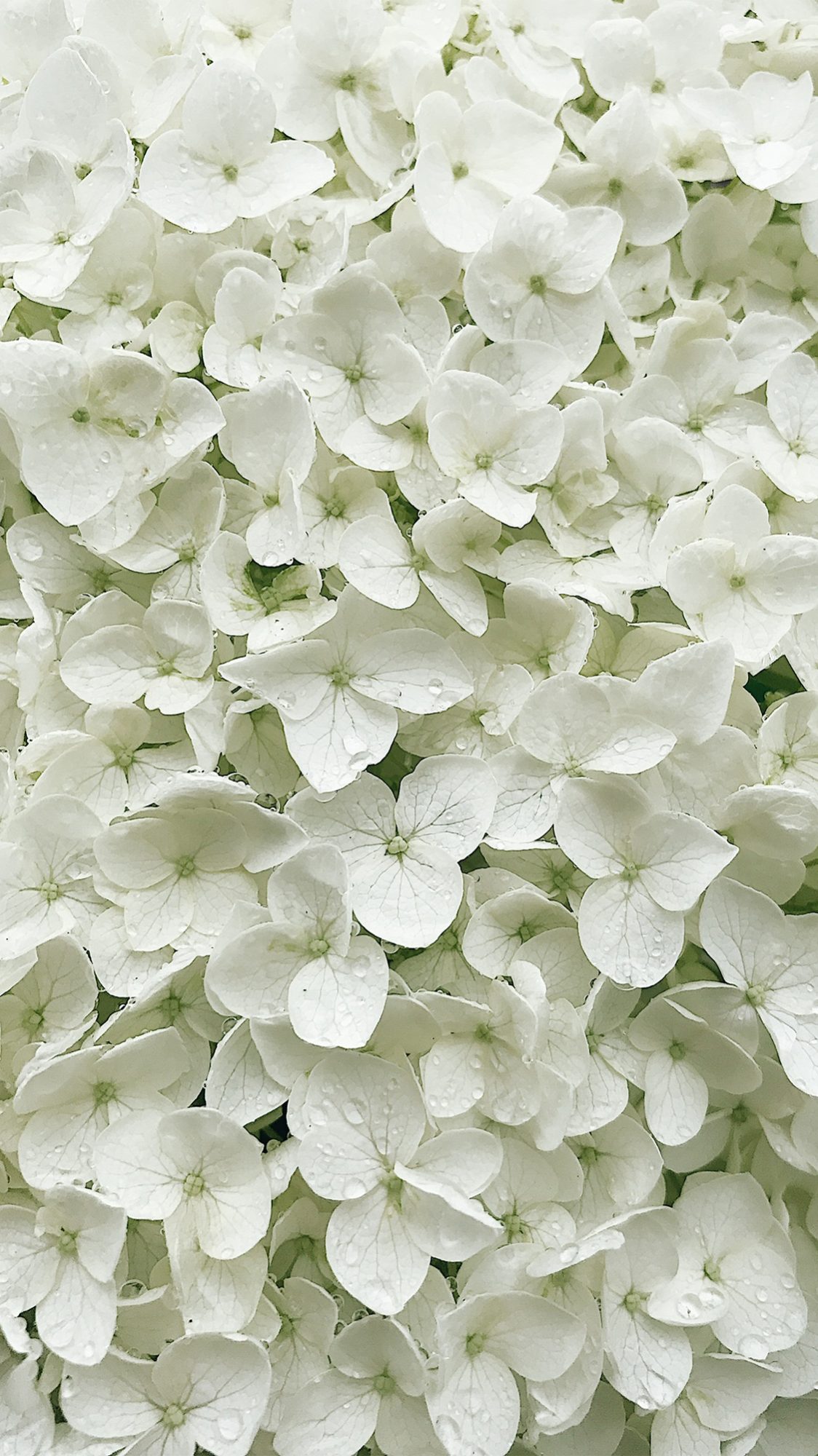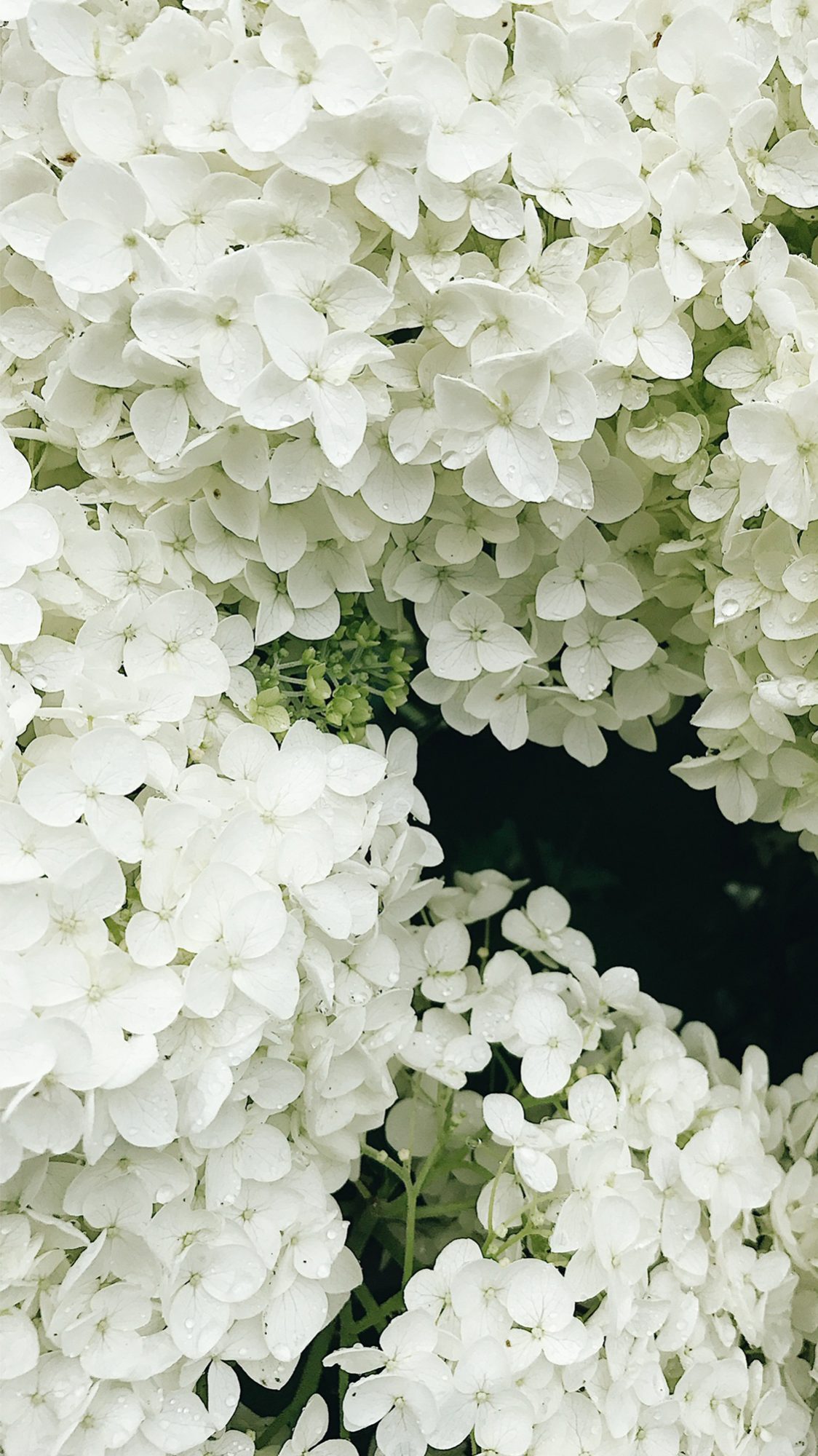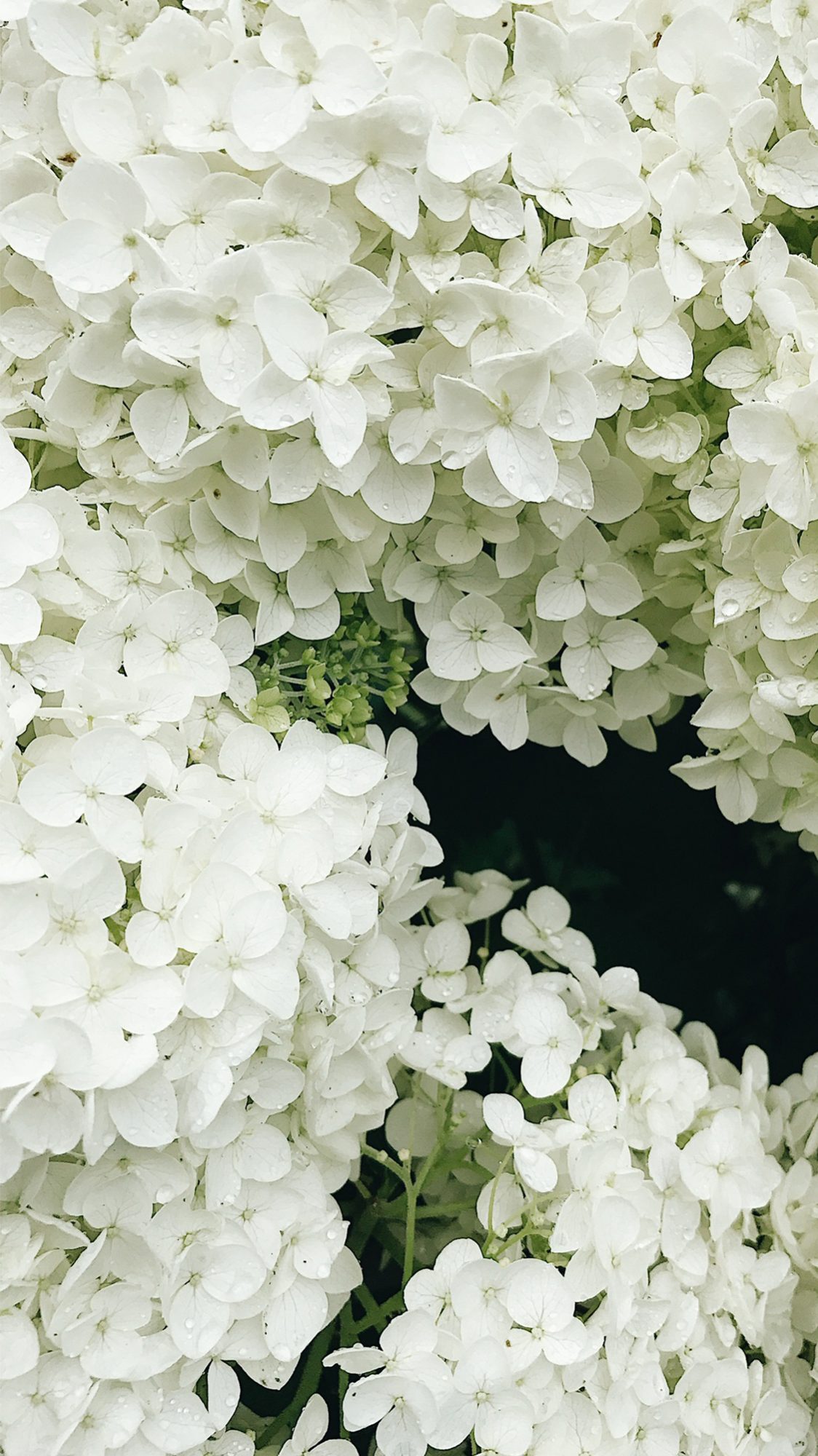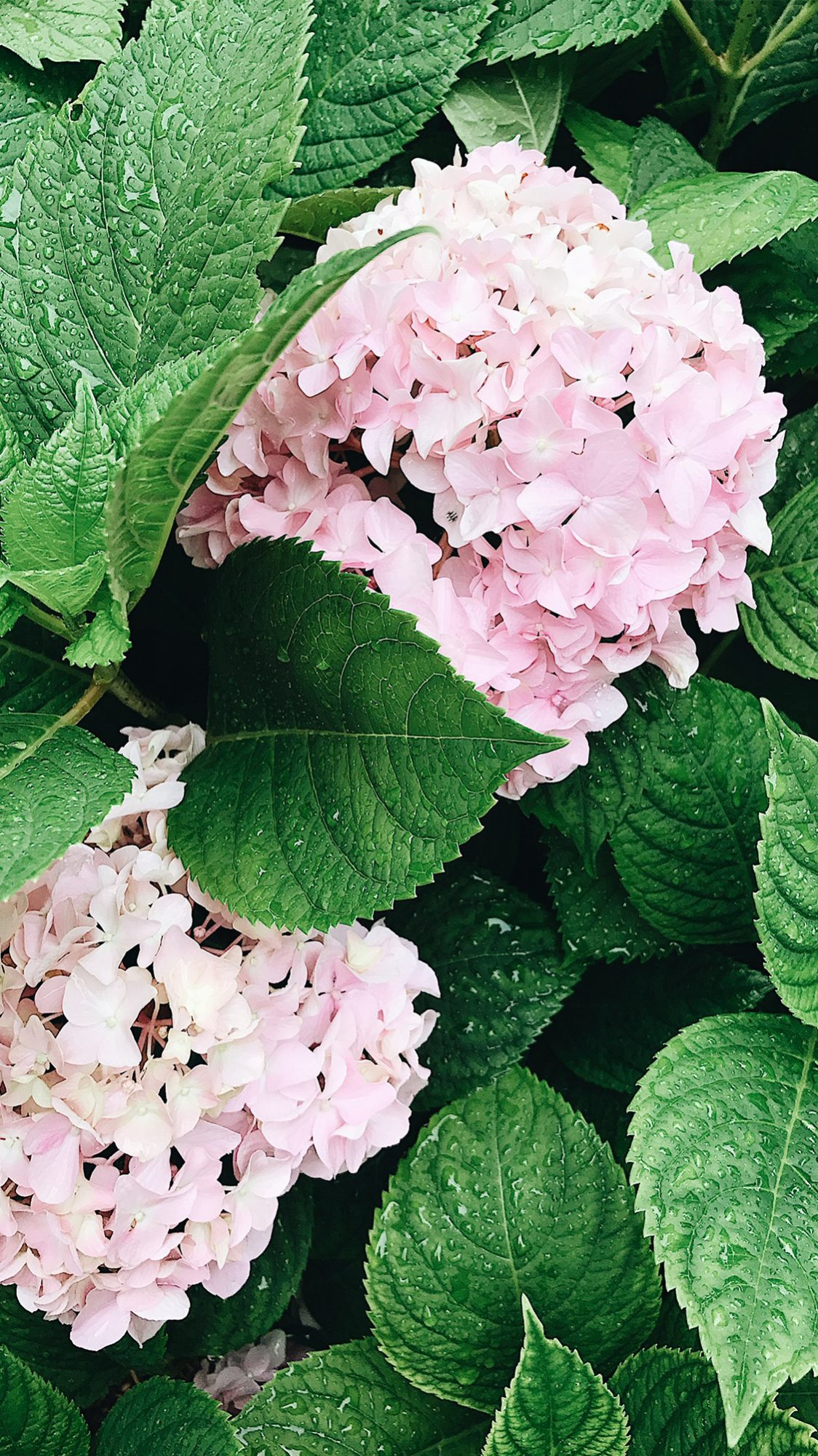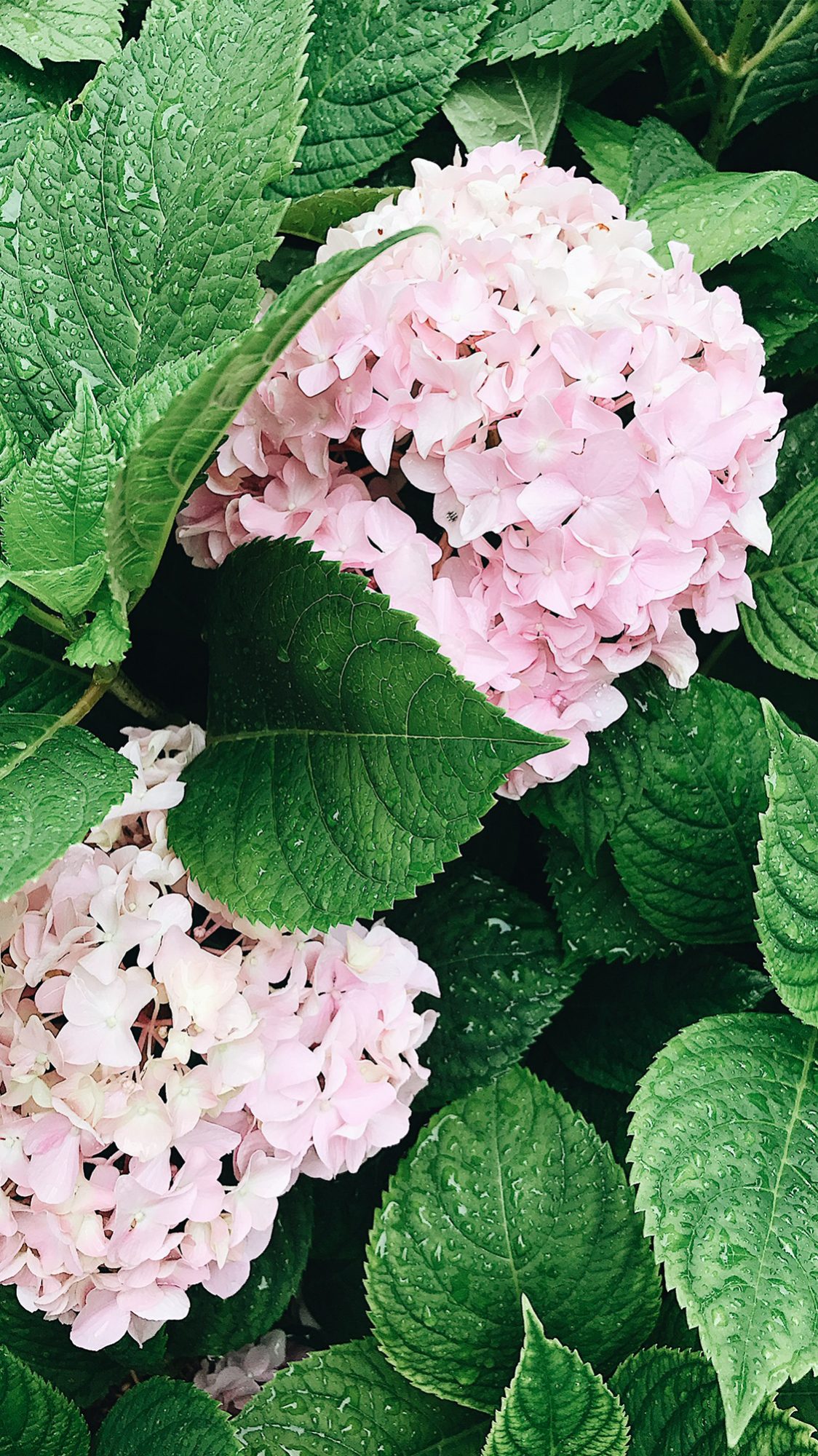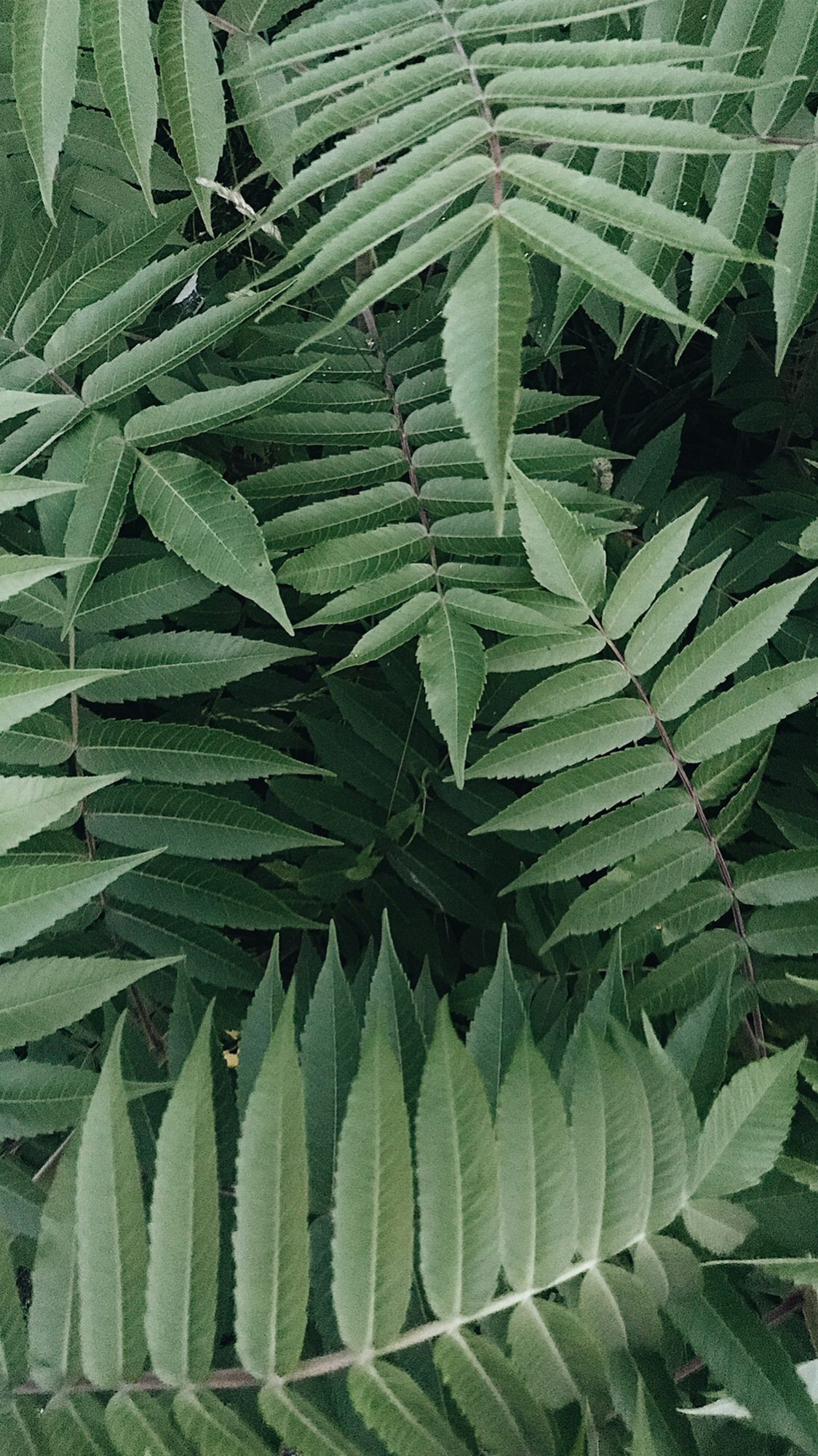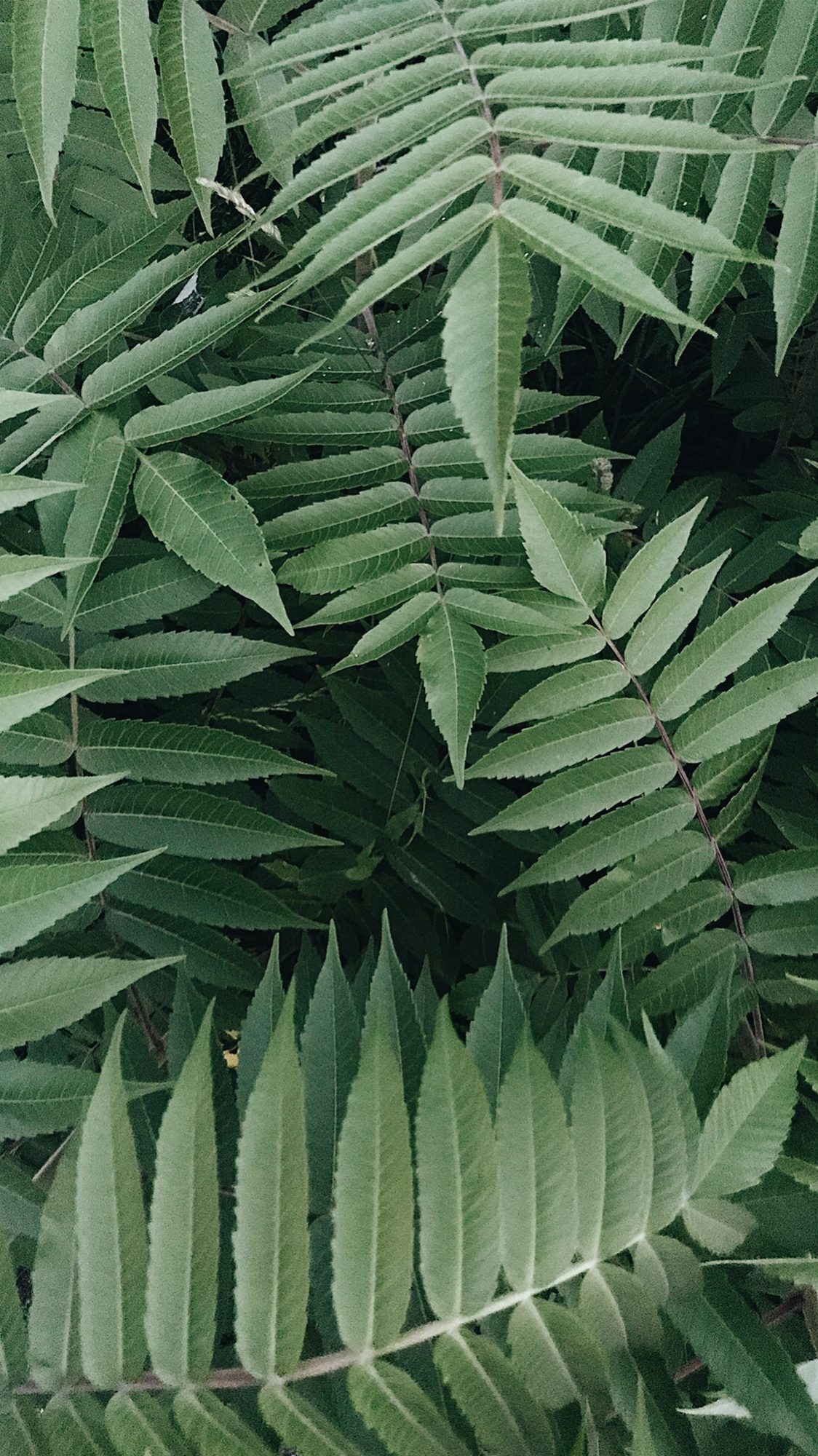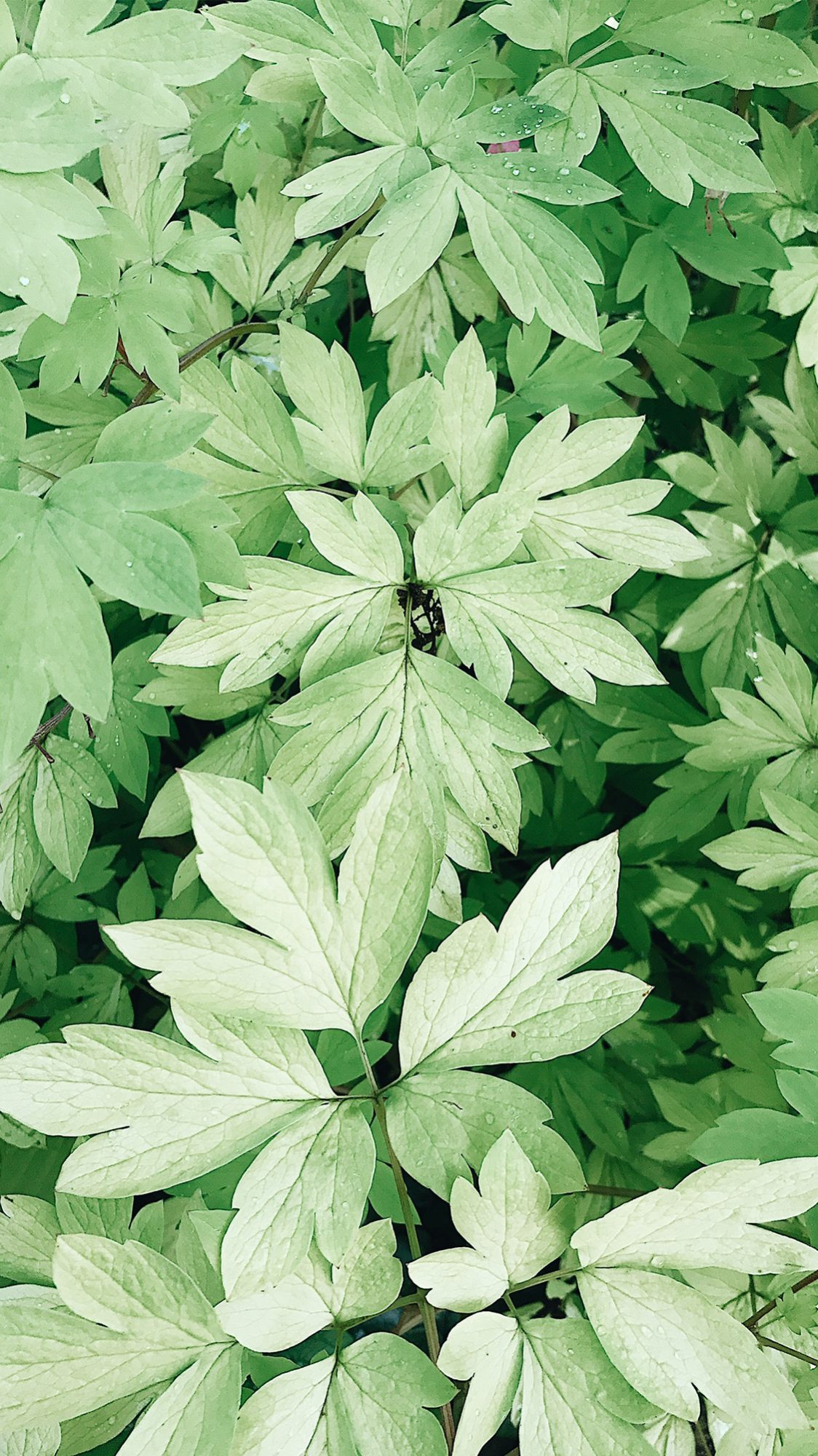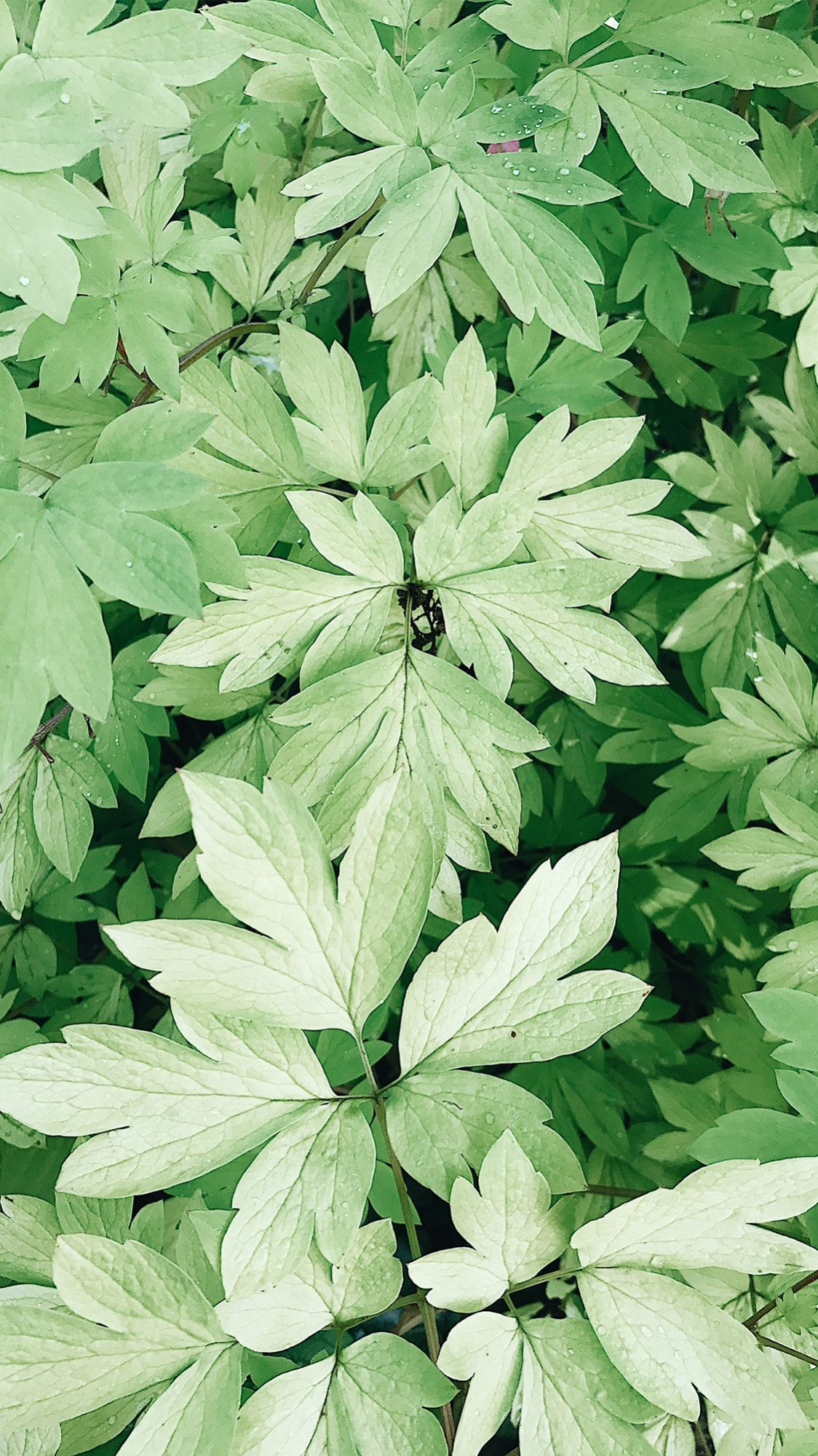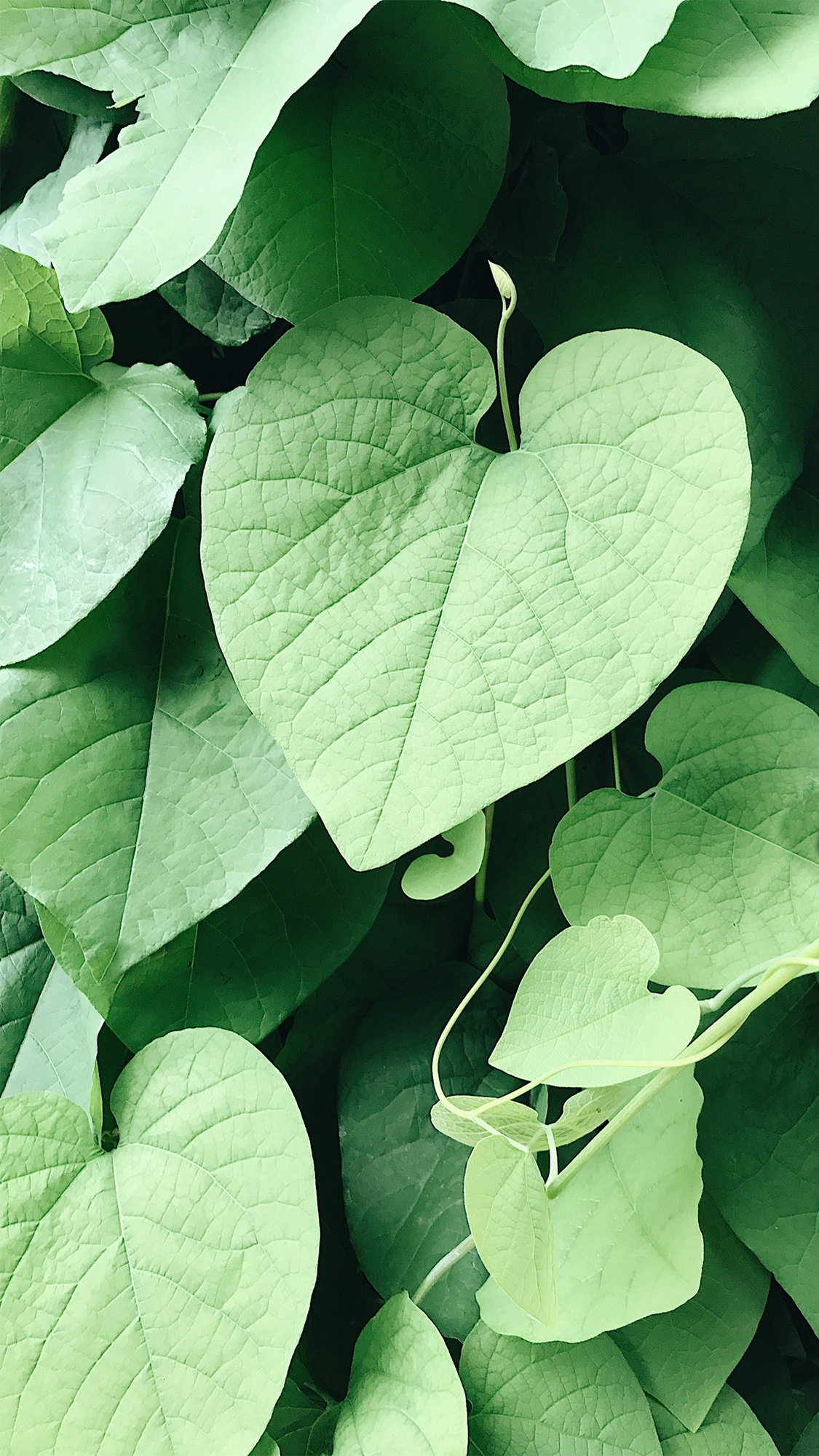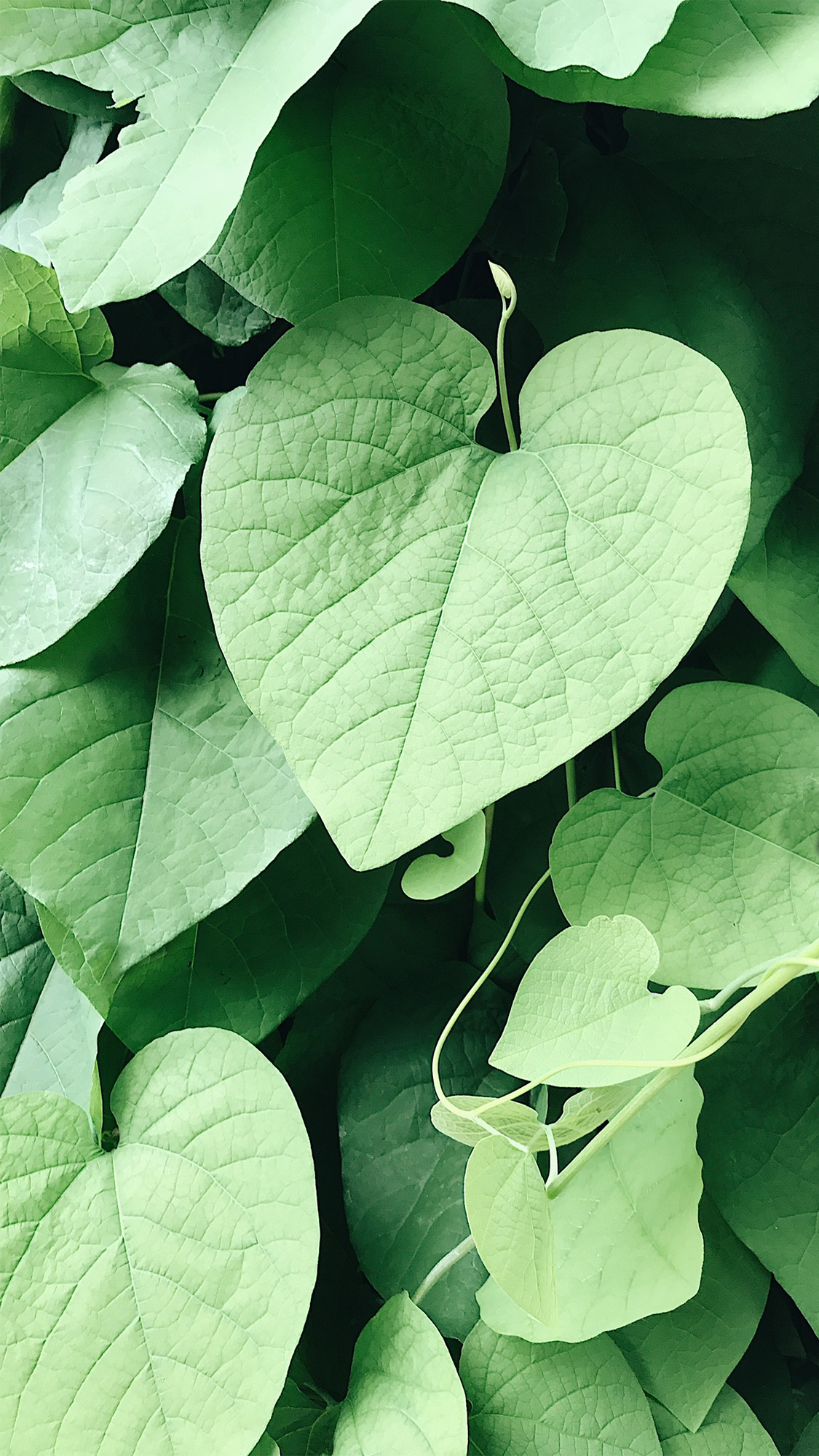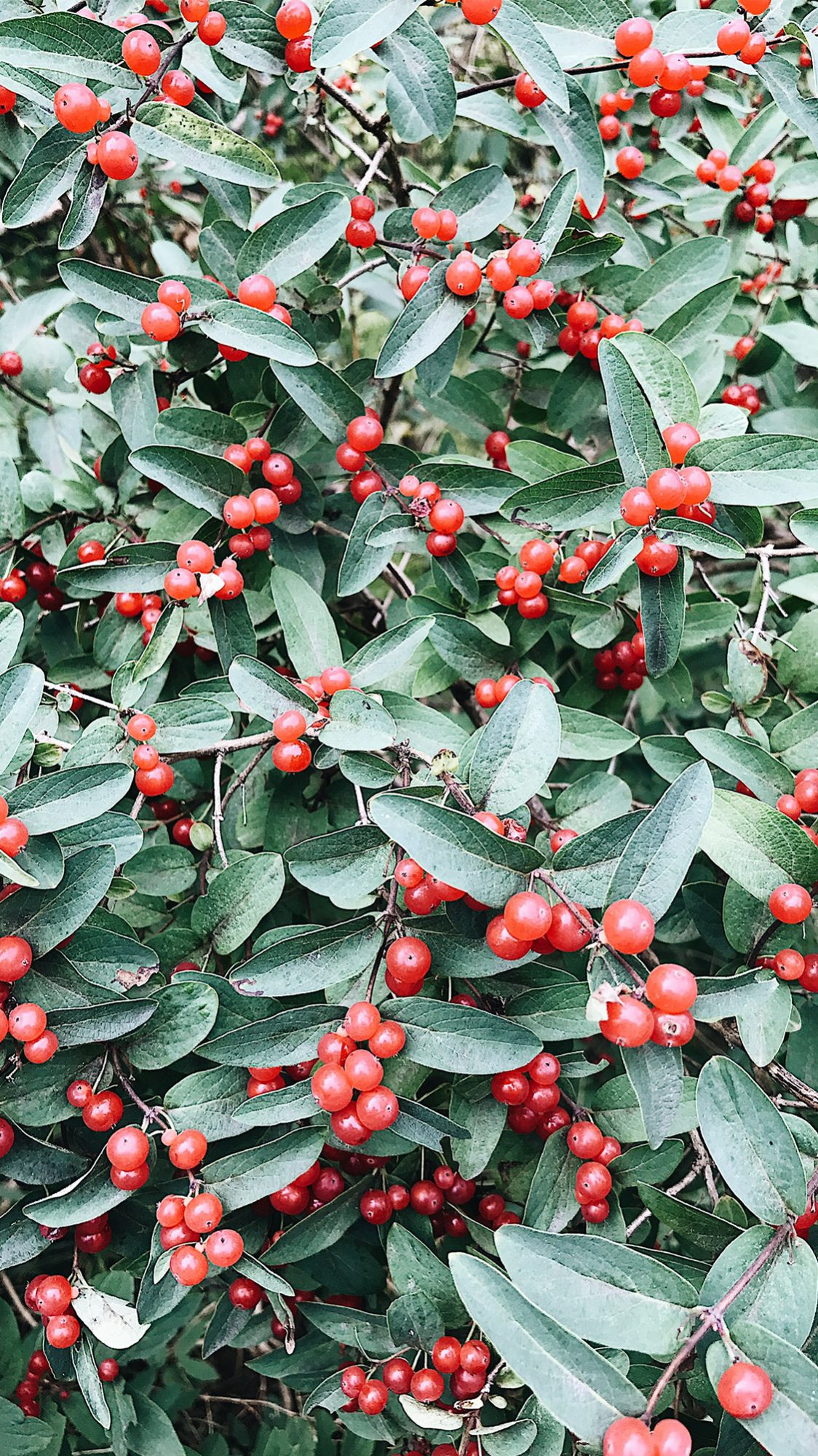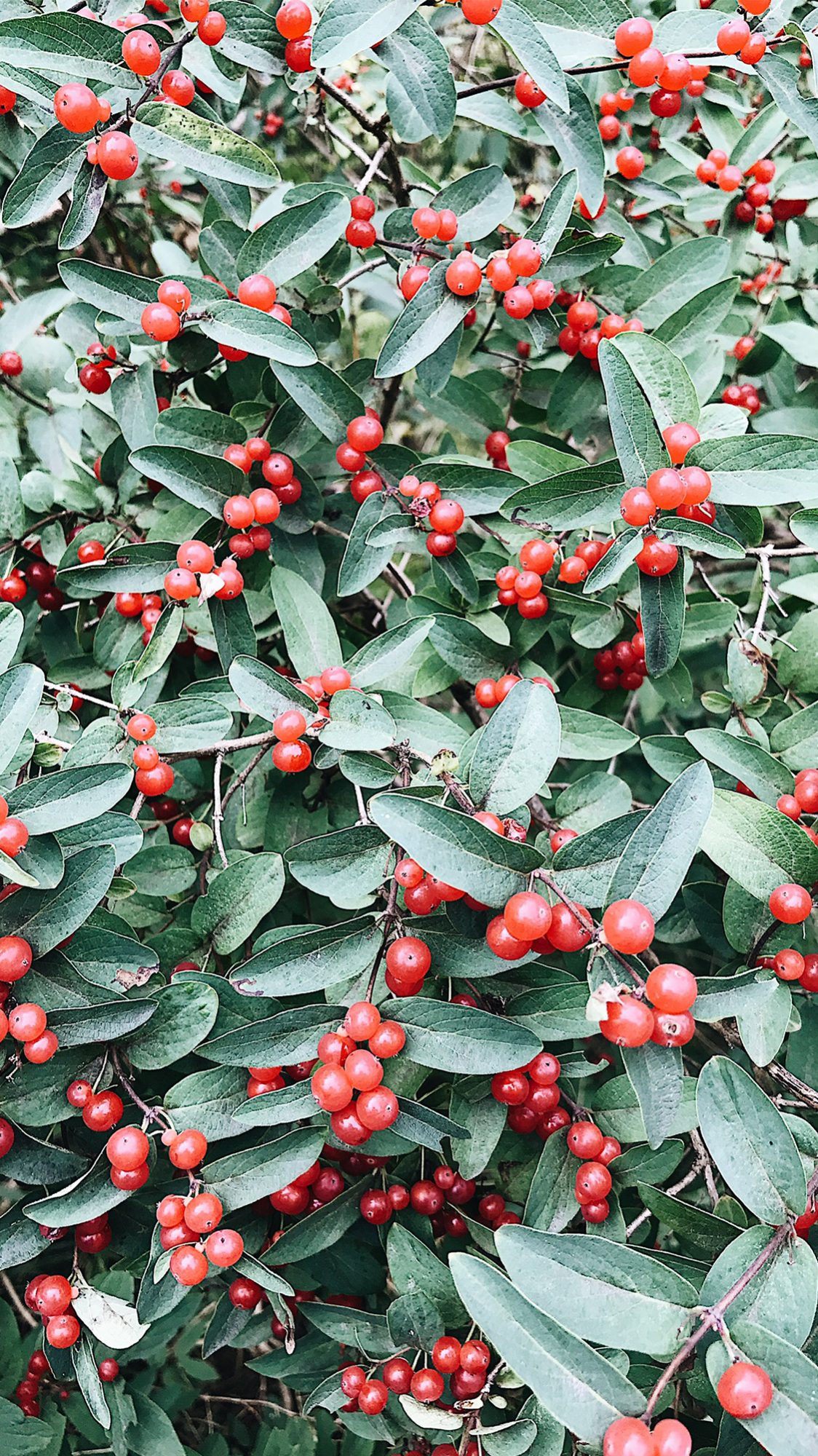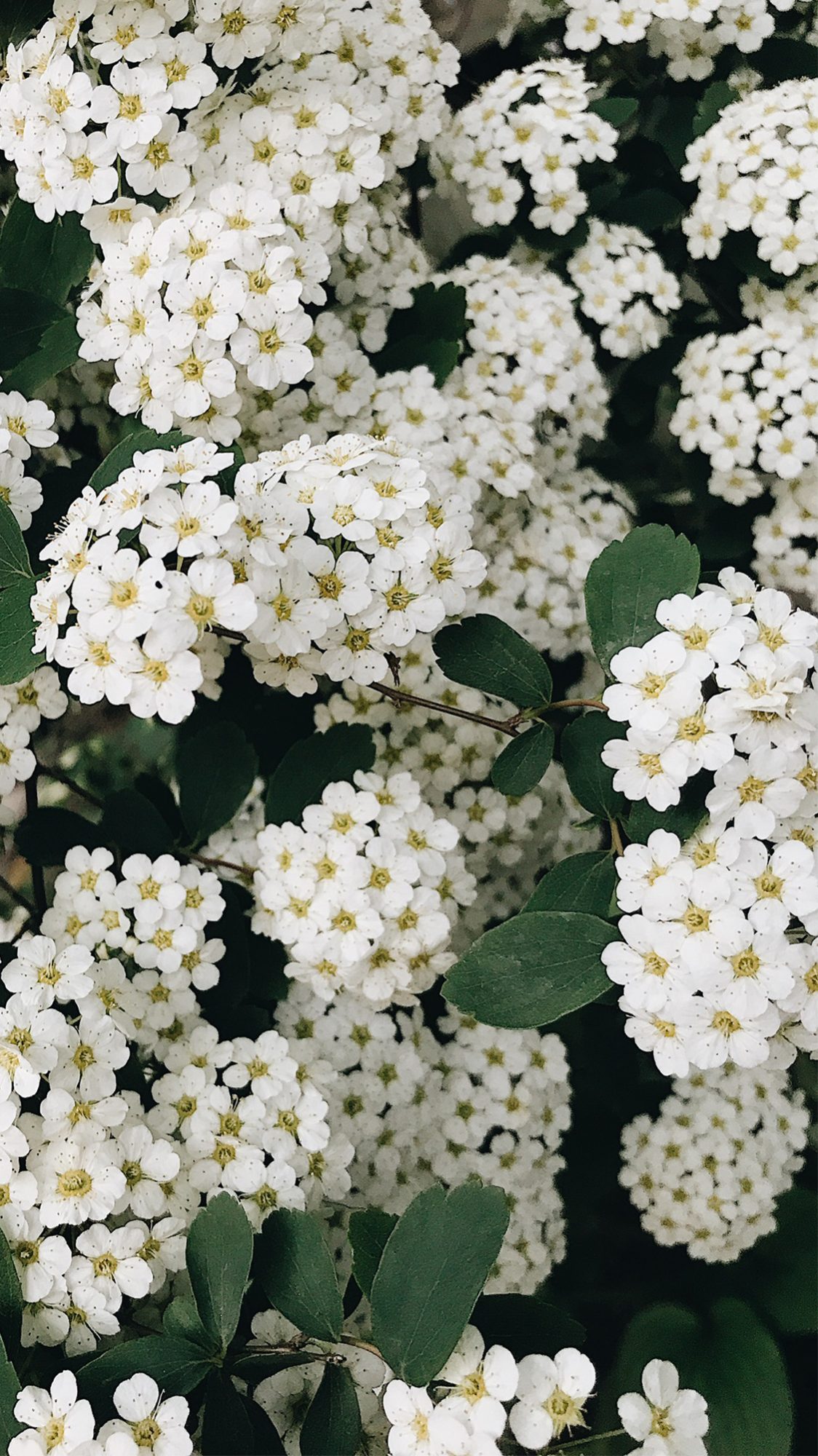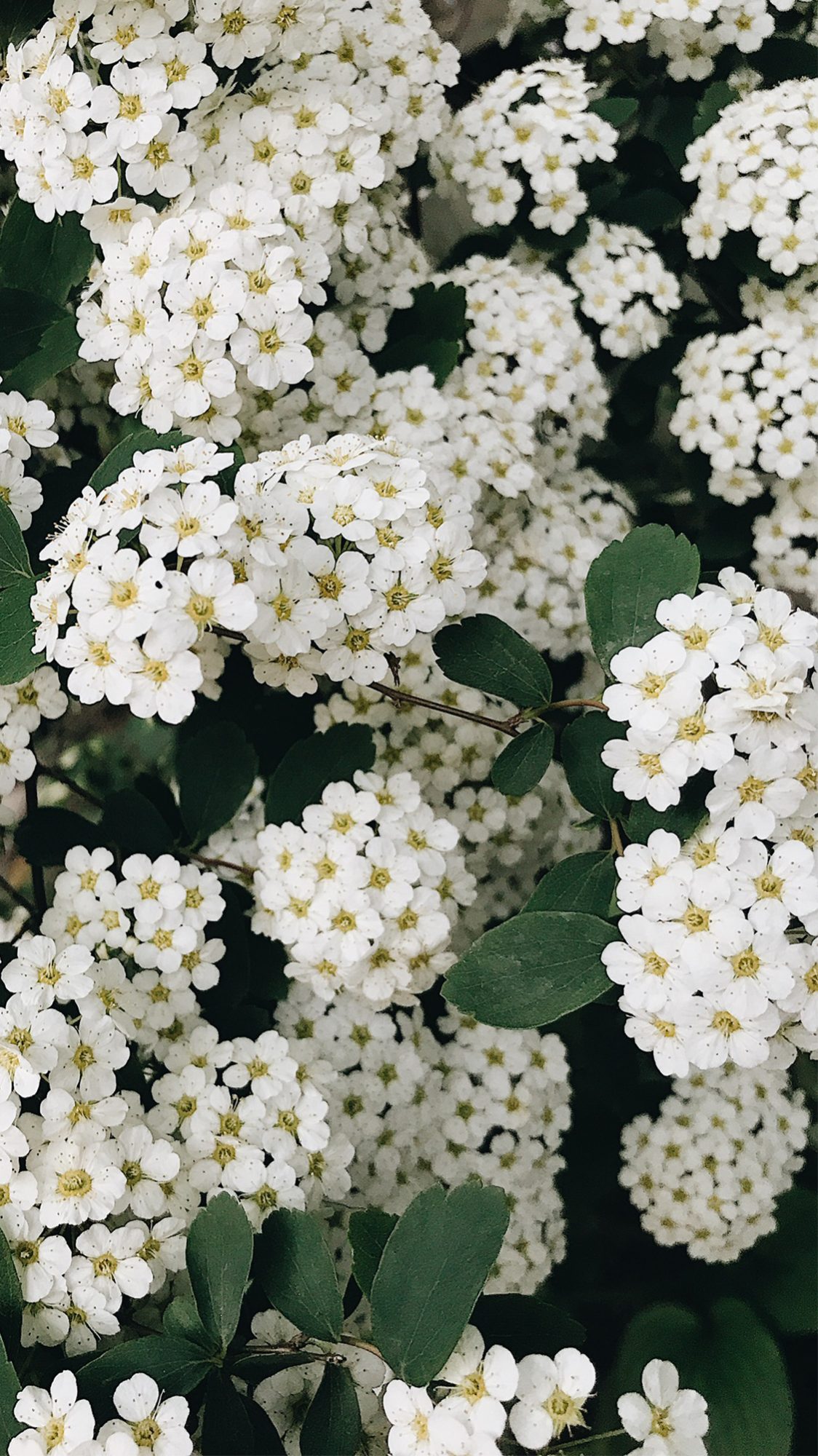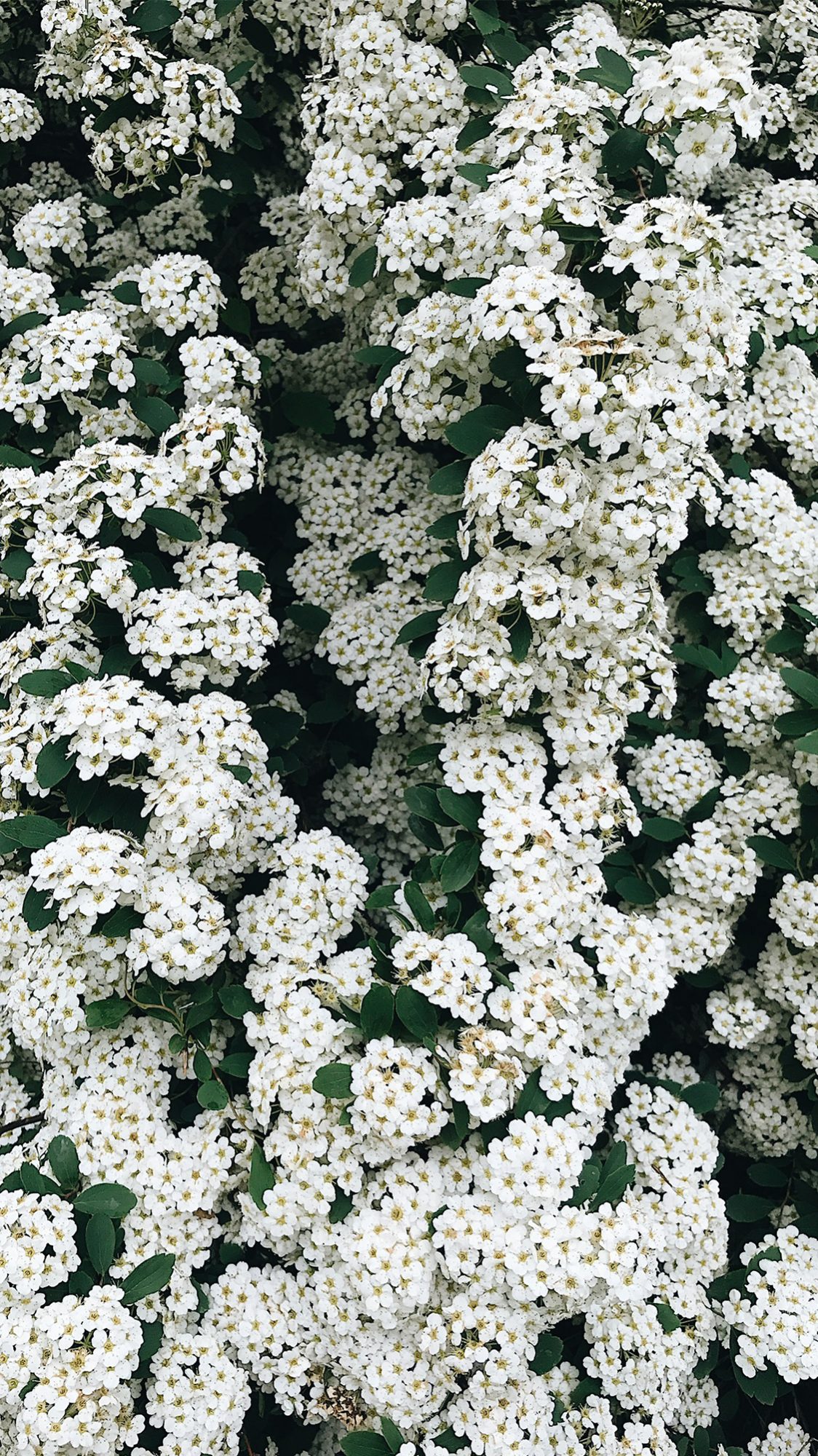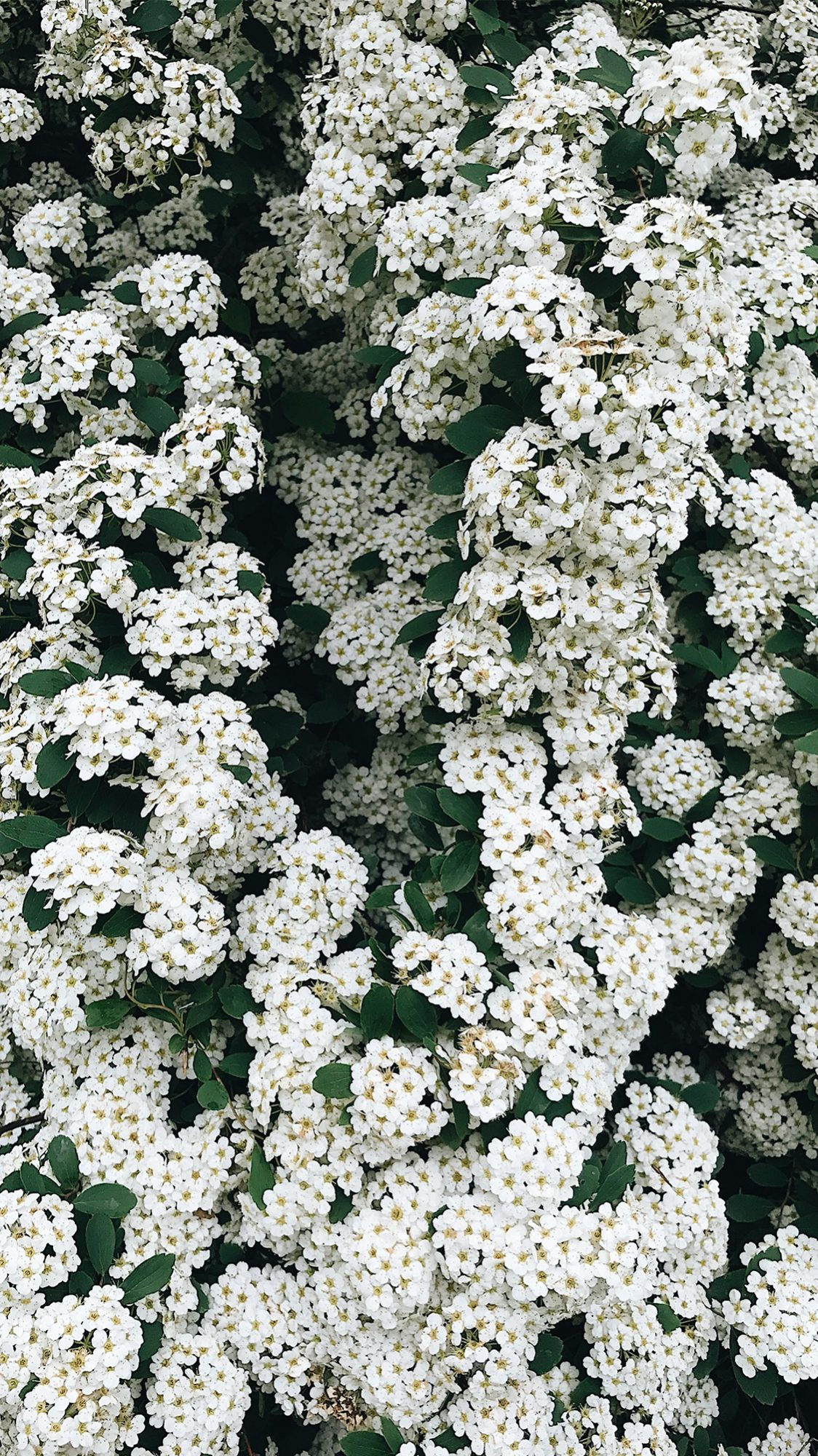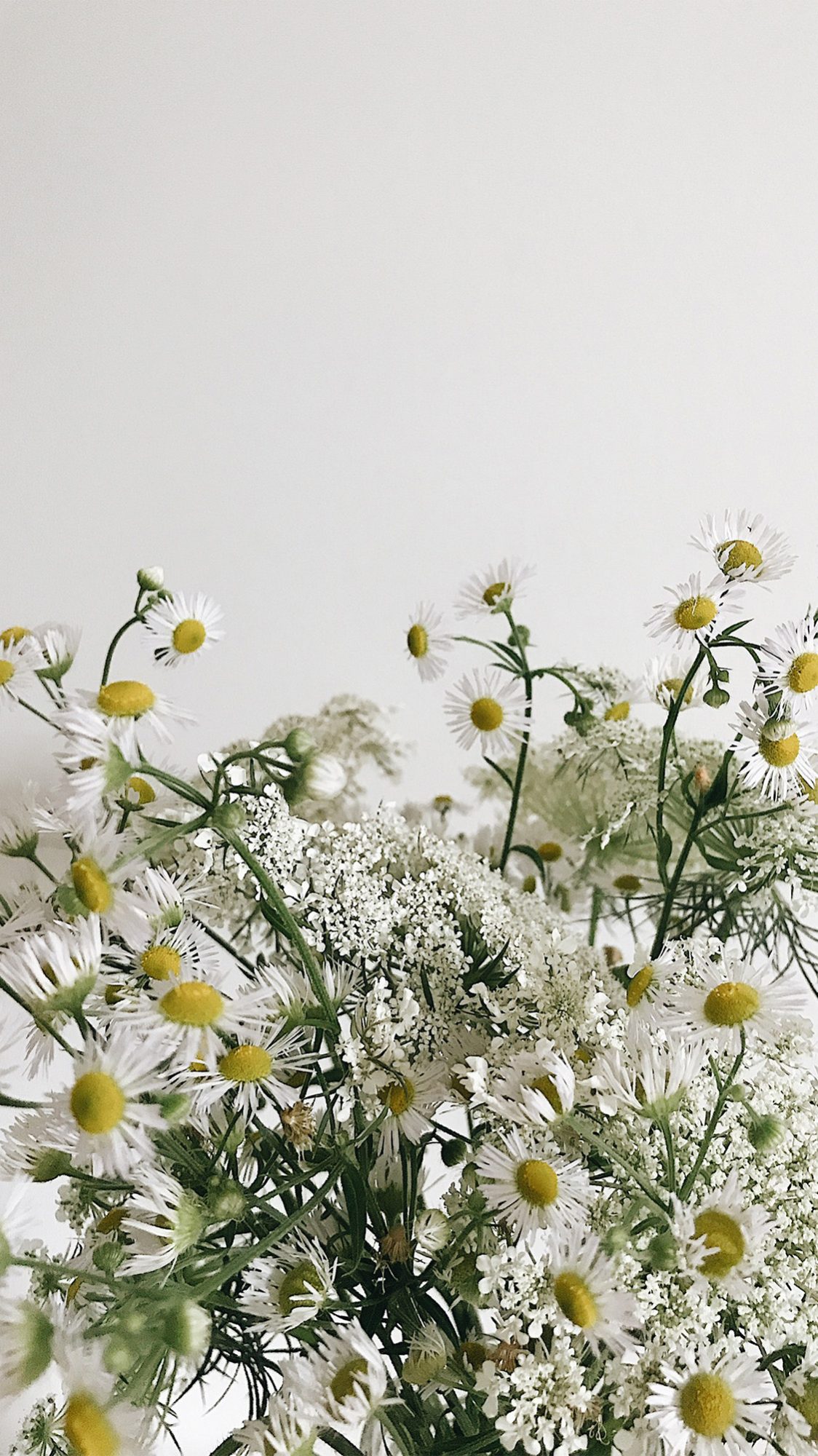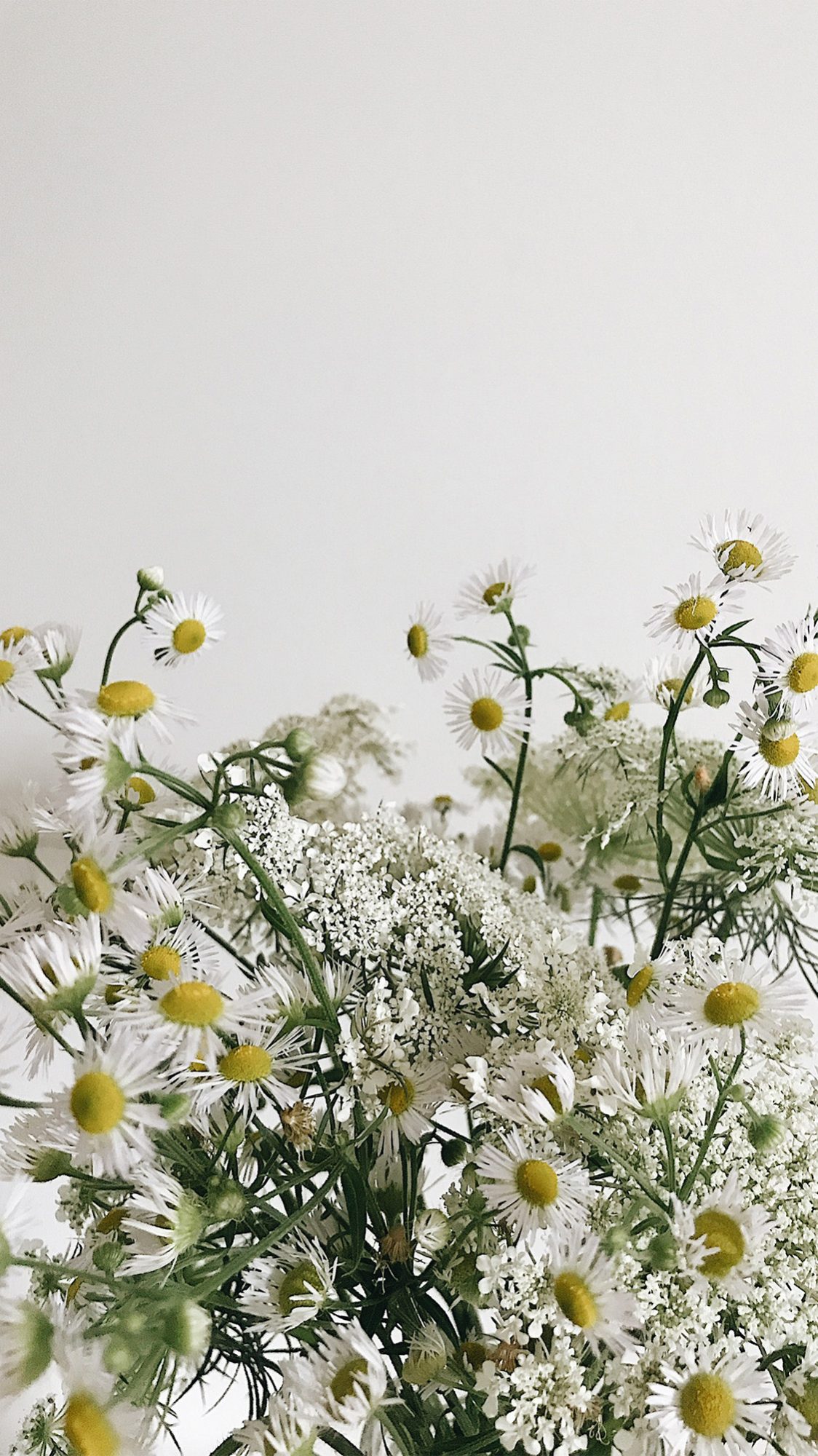 ---
So that's life lately for the most part! Well, the best of it that is. Trust me there have been way more dull and dreary scenes than there have pretty ones but I try not to dwell on the laundry piles, cat barf, dirty dishes, late nights, bad-hair days, overflowing garbage piles and well, you know what I mean. Today we start a long weekend trip to Victoria B.C. so be sure to follow along on my Instagram stories if you'd like!
---
Thanks for tuning in folks!
I'd love to know what you've been up to! Any August adventures planned?
Which new wallpaper is your favourite?
---
This post is not sponsored and does not contain affiliate links. All opinions are my own, as always! If you're interested in any sourcing information just let me know in the comments and I'll pass along shopping info.