Most of July is already behind us, which is insane, but that also means that this time last month I was in Europe! It feels like yesterday that I was cycling along the canals in Amsterdam and wandering the cobblestone streets of Antibes. Both cities now hold a firm place in my heart thanks to time spent with wonderful friends, enjoying incredible food, drinking wine and, well, just generally soaking in all the beautiful sights.
I've been so fortunate to have some opportunities to travel in recent years, which has in turn, given me lots of chances to learn what works and what doesn't when it comes to packing. Who knew winging it last-minute and stuffing half your closet in a giant suitcase would not make for the best travel experience? 'Not I!', said Style Bee, circa 2014. But with travel comes wisdom, or so they say, and while I cannot attest to that in most topics, I can say my packing know-how has definitely improved.
So today I'm sharing:
How I pack for trips these days. It's essentially a 2-step process with a few sub tasks in between.
What I packed for 11 Days in Europe this summer. It all fit within my carry-on suitcase and tote!
15 Looks I wore throughout our time in Amsterdam and Antibes. There were actually 20 looks but I just didn't capture them all.
My hope is that this packing post will be a great reference for anyone planning a summer trip (to anywhere really) or even those considering a summer capsule closet, because it would work great for that too. Now let's dig in! 
---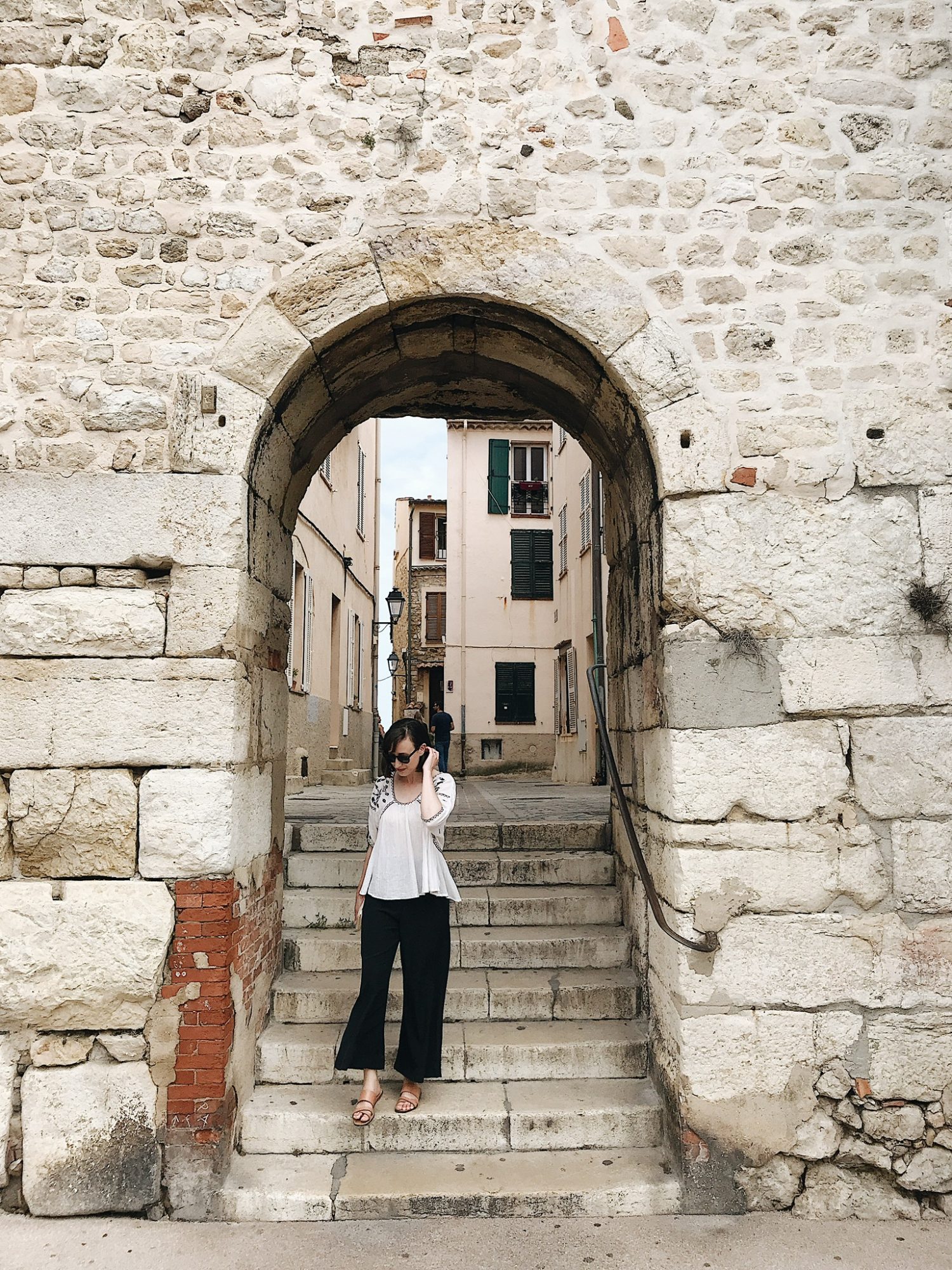 ---
TRAVEL PACKING STEP #1 – PLAN
---
I used to just wing it when it came to packing and would throw everything I could imagine needing into a giant suitcase and hope for the best, or rather, plan to shop. But now that I'm firmly on the carry-on only bandwagon (I'm an AWAY Carry-On convert) and quite restrained when it comes to shopping abroad, I make it a point to plan ahead and plan well so I can stick to both of those limitations. Turns out that a little prep goes a loooong way and my process usually goes something like this:
1 | Assess the Itinerary |
What are your days going to consist of?
Will you be doing a lot of walking, beaching, biking, boating, touring, driving or relaxing?
Are you going to be going out for meals, visiting galleries or attending special events?
What is the general style of the place you're going? Do the locals wear jeans and sneakers or do they dress up more?
For our trip: We knew we'd be doing a lot of walking, biking and boating in Amsterdam and more casual touring, beaching and driving in Antibes. We also knew we'd be going out for dinner a lot so I knew to pack a mix of comfortable pieces for the day time and dressier pieces for the evening. I also packed one special evening outfit for our trip to Monaco. 
2 | Check the Weather | 
This is an obvious one but definitely worth a mention. Be sure to check the weather right up until the day before (or day of if you're flying later). It could mean the difference between an extra layer to keep you warm or swapping out pants for a pair of shorts to keep you cool.
For our trip: We were looking at a lot of sun, cloud and mid to high 20's during the days and around 20 at night. So basically the perfect hot but not crazy hot summer forecast. I could have brought shorts with me but I wasn't really in the mood and ended up wearing dresses on the hottest days anyway.
3 | Get Inspired | 
Revisit some of your Pinterest boards for travel, style and outfit inspiration to help you get excited about the potential items, colours and textures you might like to have with you. Of course, you'll need to be realistic about what's going to be useful too!
For our trip: This was the first time I've really explored my own Pinterest boards for packing inspiration. It helped me so much to get in the mood (despite being exhausted) and it was a useful for building a packing list of both practical pieces and items I was excited to wear. 
4 | Make A List | 
Try to jot down ideas on an ongoing list during the week or so before a long trip to make sure you don't forget anything important.
On the same list note a few outfits you can create within each piece so you have ideas about what to put together.
Some bloggers also recommend taking photos of outfits before they travel but I never have enough time for that!
---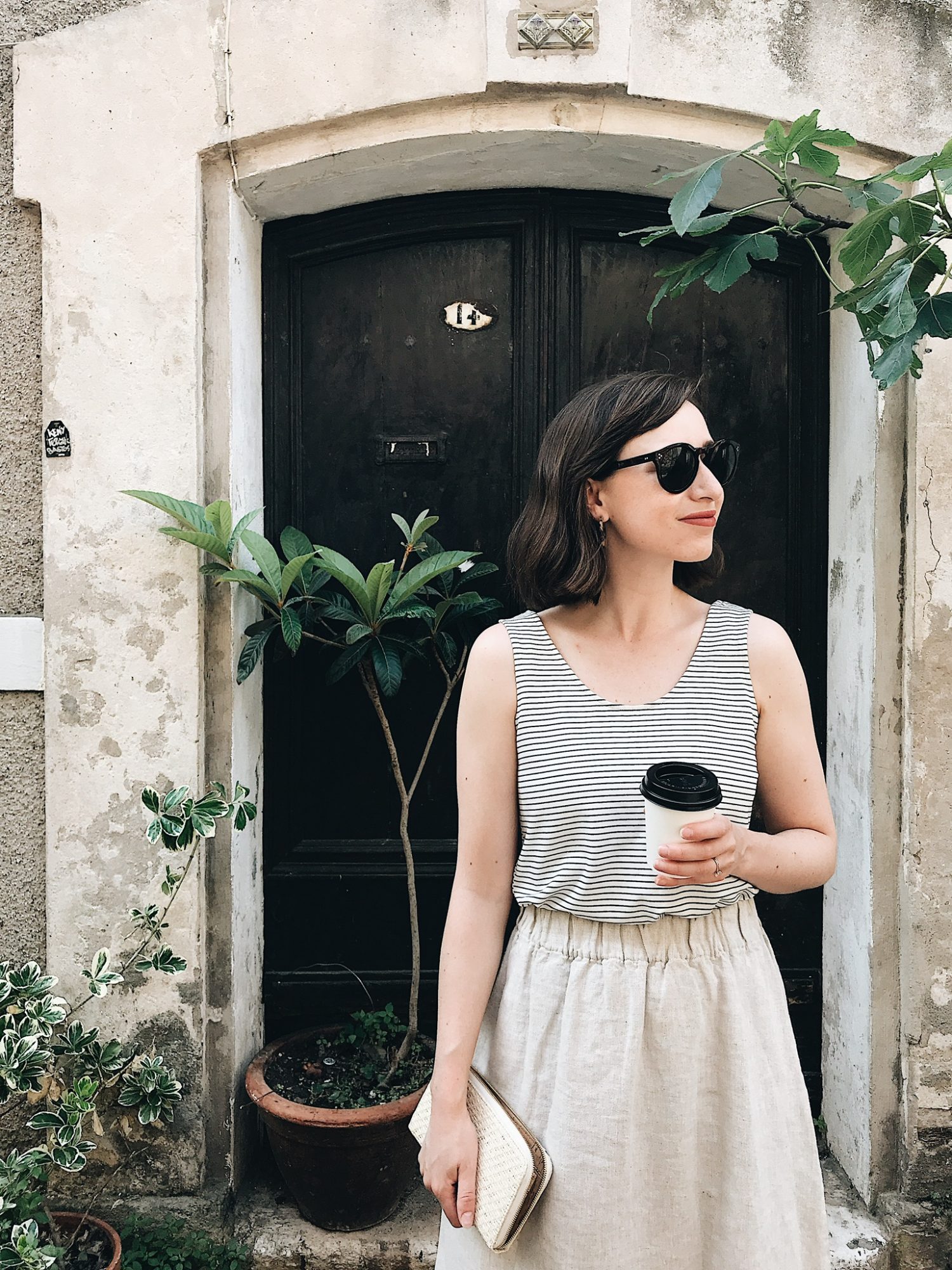 ---
TRAVEL PACKING STEP #2 – ASSEMBLE
---
Once you start getting close to your departure date you can begin assembling your things so they're all in one place. I like to use my trusty clothes rack for this so nothing gets creased and I can see my colour palette and selections all in one place. From there my packing goes as follows:
1 | Wash and Prep 1+ Day Ahead |
I like to have everything washed, ironed, etc. at least 24 hrs before packing it. This is partly for my sanity but also to limit wrinkles since warm clothing creases much easier.
2 | Roll, Roll, Roll |
I don't fold my clothes anymore, I roll them! It's honestly been an absolute game changer when it comes to my love for travelling with silk and linen.
STEP 1: Start by laying one piece on the (clean) floor or your bed and layer similar style items (ie: dresses, pants, tops) on top of each other (usually up to 5 or so). Start with the linens and silks and easily creased items first so they end up on the largest part of the roll.
STEP 2: Then starting at the waistband or shoulders, gently roll the stack of items into itself until you have a little log of fabric.
STEP 3: Put this directly into your suit case and then add the next one.
Rolled clothing can be packed quite tightly and I swear this is such a space saver compared to folding.
HOT TIP: Take your clothes out of our suitcase ASAP when you arrive so any creases can fall out.
3 | Organize | 
Once I have my rolled items in my suitcase I will add shoes in their dust bags and packing cubes of underwear, bras, activewear and jewelry.
Pack all of your toiletries (skincare/makeup) in your carry-on (see my carry-on packing guide here) along with a change of shoes and your sunglasses etc. so they're handy.
Have your airplane outfit ready to go and try to wear your bulkiest items on the plane.
4 | Keep Shoes + Accessories Minimal | 
For this trip I brought one carry-on tote for the beach and one convertible belt bag for all other occasions and exploring.
I limited myself to 4 pairs of shoes for this visit (which is a new record for me!).
I also kept my jewelry very minimal with just one necklace, a few statement earring options and some rings. No fussy chunky pieces or a bunch of chains to untangle.
---
WHAT I PACKED FOR 11 DAYS IN EUROPE 
(4 in Amsterdam + 6 in Antibes + 1 in Nice)
---
So here's a look at what I packed. It may seem like a lot of items but I knew I'd be getting sweaty during the day and would need to change for evenings. I wore everything at least once and didn't find myself wishing for any alternatives or extras. Honestly, if I was going again tomorrow, I'd bring the same things! Here's what I packed:
2 Light Jackets
7 Tops 
3 Swimsuits + 1 Cover Up
4 Pants
1 Skirt
4 Dresses 
2 Jumpsuits
4 Pairs of Shoes
+ PJs, 2 cotton t-shirts for the plane and a yoga set 
---

---
HARPER JACKET LINEN (gifted) | DENIM JACKET | BOHO TOP* (gifted) 
BLACK CROP TANK | BOXY BLOUSE (gifted) | BLOCK HEEL SANDAL
STRIPED TANK* (gifted) | GINGHAM TIE TOP* | NEUTRAL CROP TANK* (old)
*Linked to similar
---

---
SKINNY BLACK PANT* | WHITE LINEN PANT | RELAXED CHINO (gifted)
NUDE SLIDES* (old) | COLOURFUL TWO PIECE | WHITE GLOVE SHOE
BLACK TWO PIECE* (old) | BELT BAG (gifted) | BLACK ONE PIECE* (old)
WIDE BRING HAT | LINEN SKIRT (gifted) | CANVAS TOTE (gifted)
*Linked to similar
---

---
WRAP TOP* | SILKY JUMPER (gifted) | SHORT FLORAL DRESS*
STRIPED JUMPSUIT (gifted) | FORMAL SILK DRESS* | WHITE DRESS (Save $15 Off Here)
STRIPED SHIRT DRESS* (gifted) | SILK WIDE PANT | NEUTRAL BLOCK HEEL* (old)
*Linked to similar
---
15 LOOKS BETWEEN AMSTERDAM + ANTIBES
---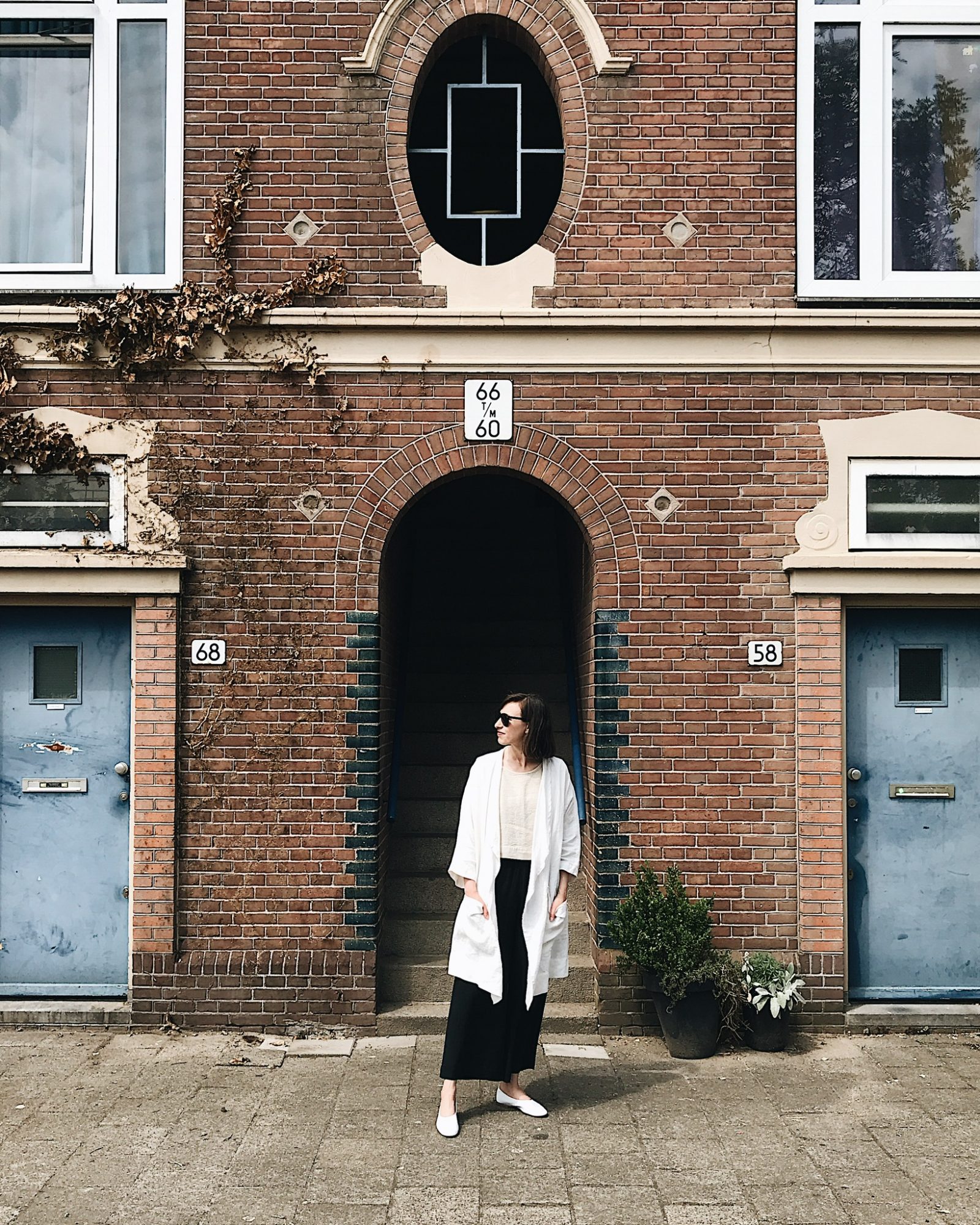 ---
HARPER JACKET LINEN | PETRA CROP FLAX | FLORENCE PANT SILK | DAY GLOVE FLAT
---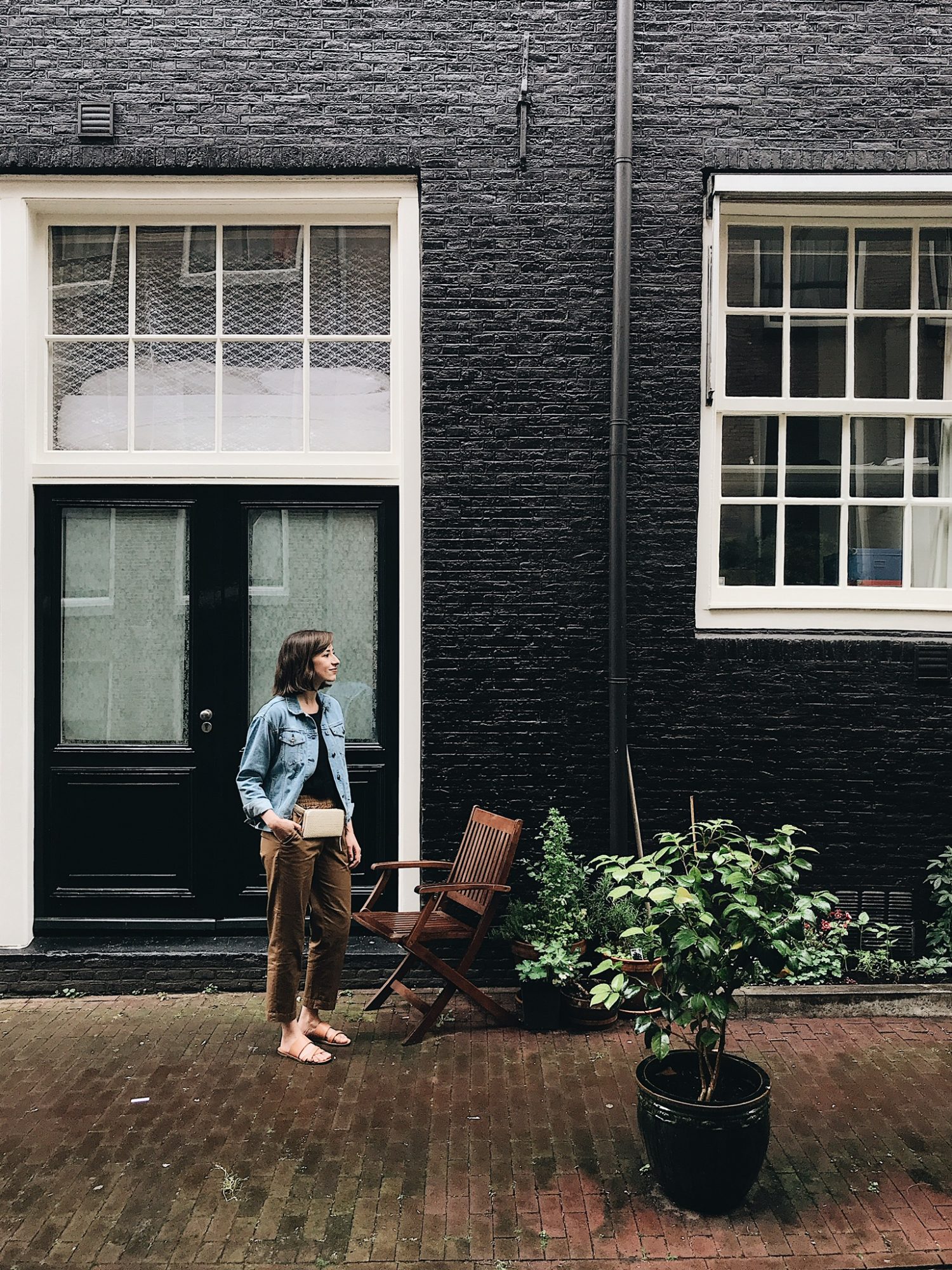 ---
DENIM JACKET | BLACK PETRA CROP | EASY CHINO | NUDE SLIDE | BELT BAG
---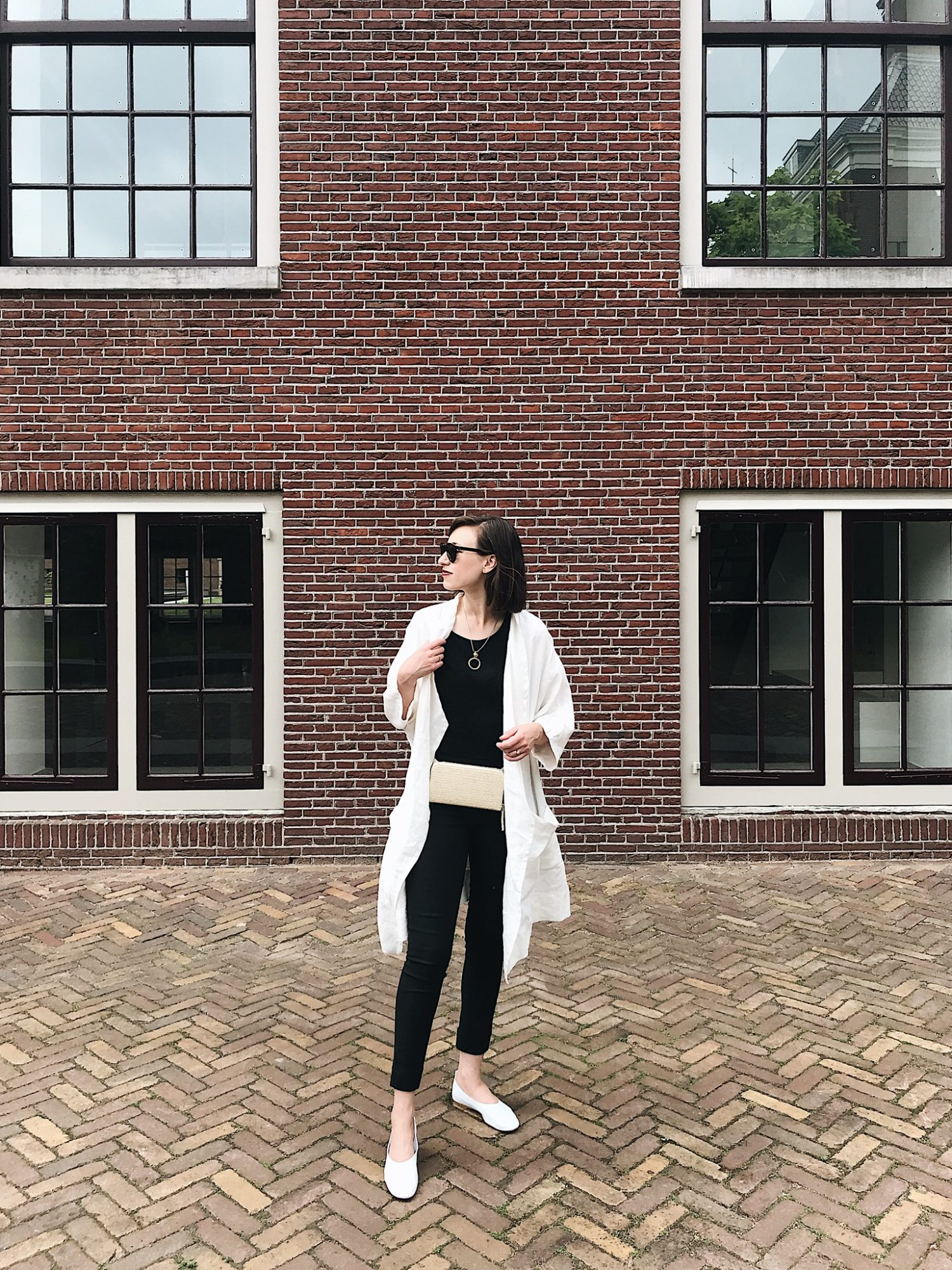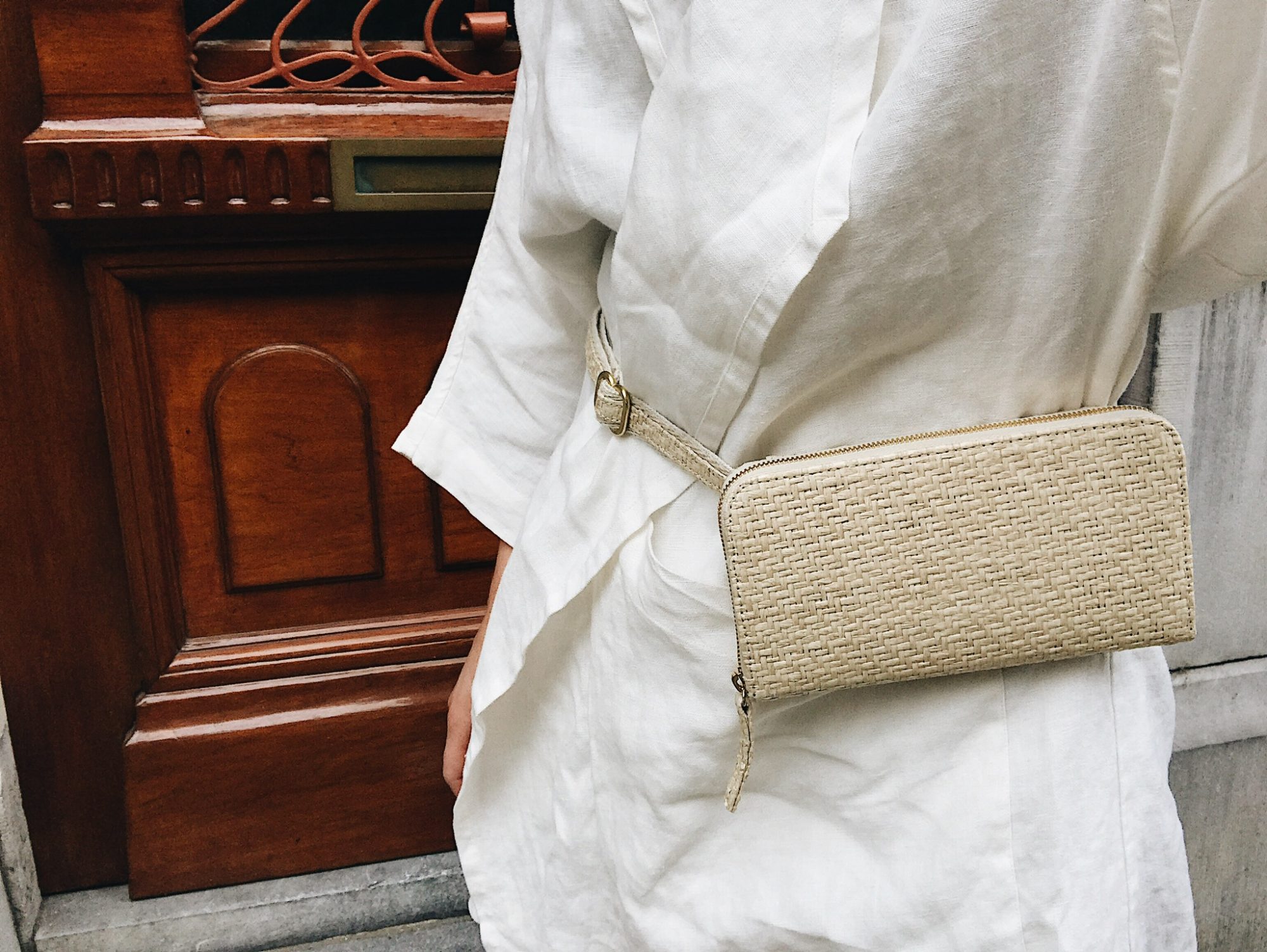 ---
HARPER JACKET LINEN | BLACK PETRA CROP | BLACK PANT |  GLOVE FLAT | BELT BAG
---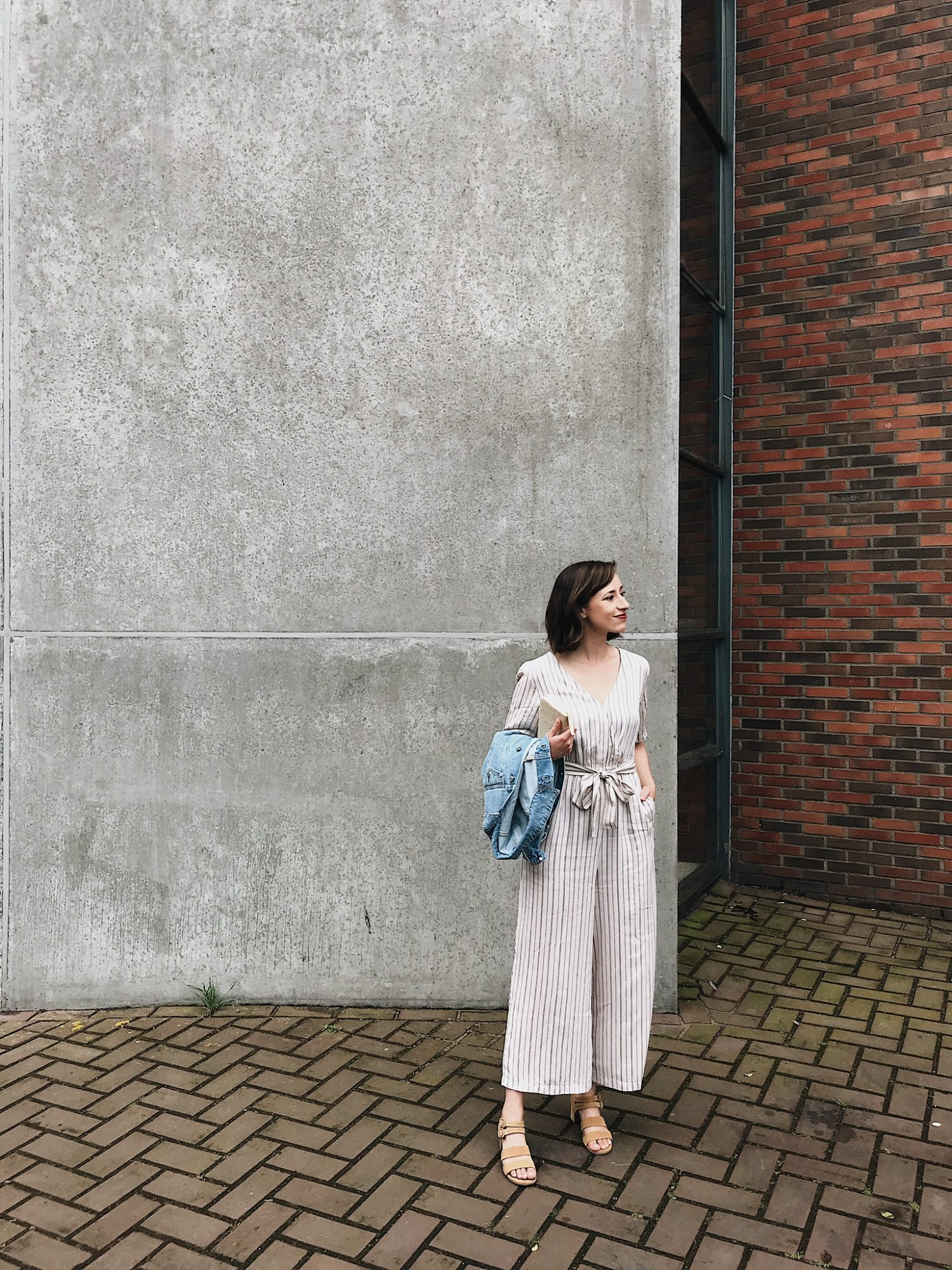 ---
STRIPED JUMPSUIT  | DENIM JACKET | WOVEN CLUTCH | BLOCK HEEL SANDAL
---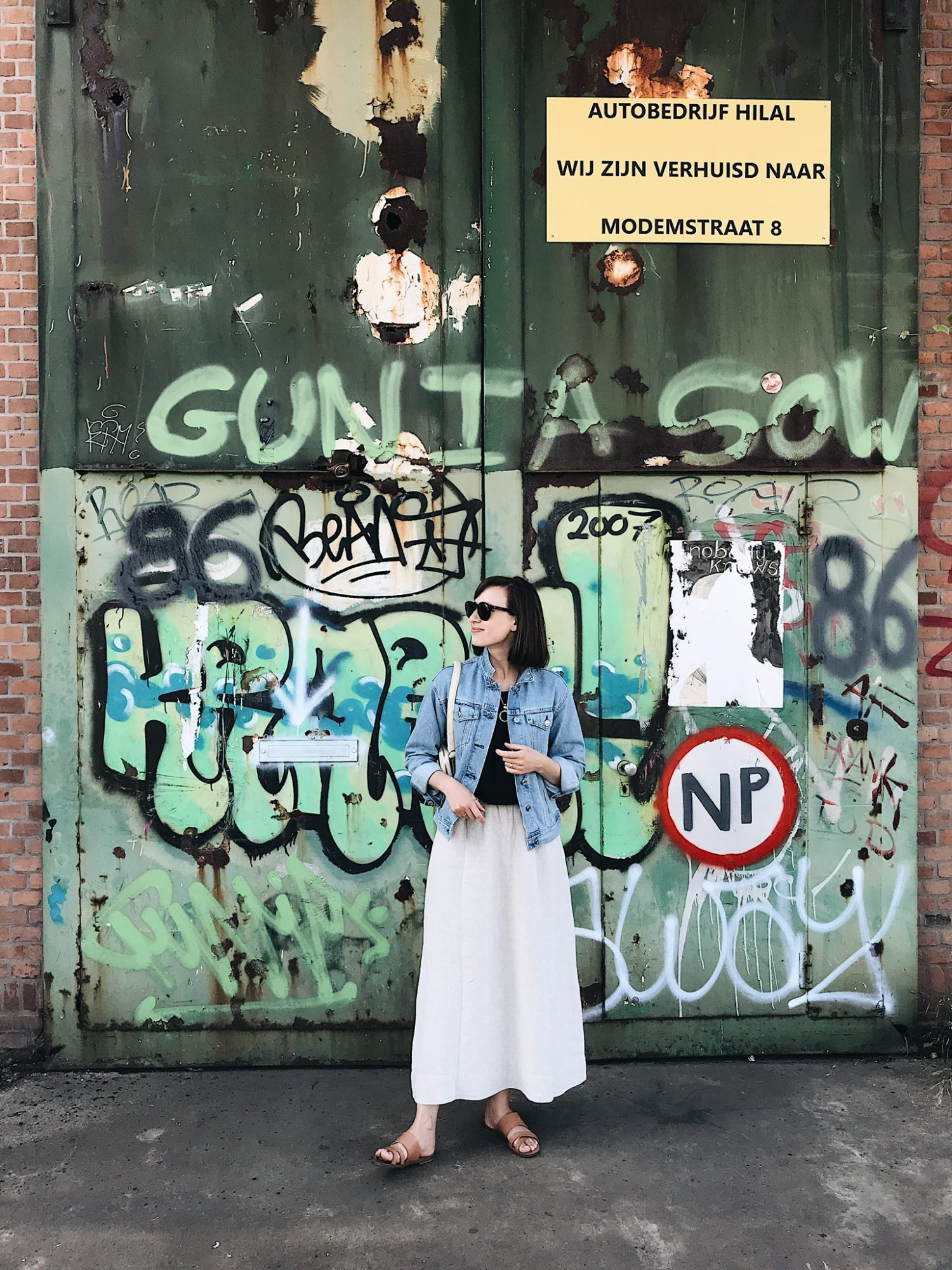 ---
DENIM JACKET | BLACK PETRA CROP | BEL SKIRT | NUDE SLIDES | BELT BAG
---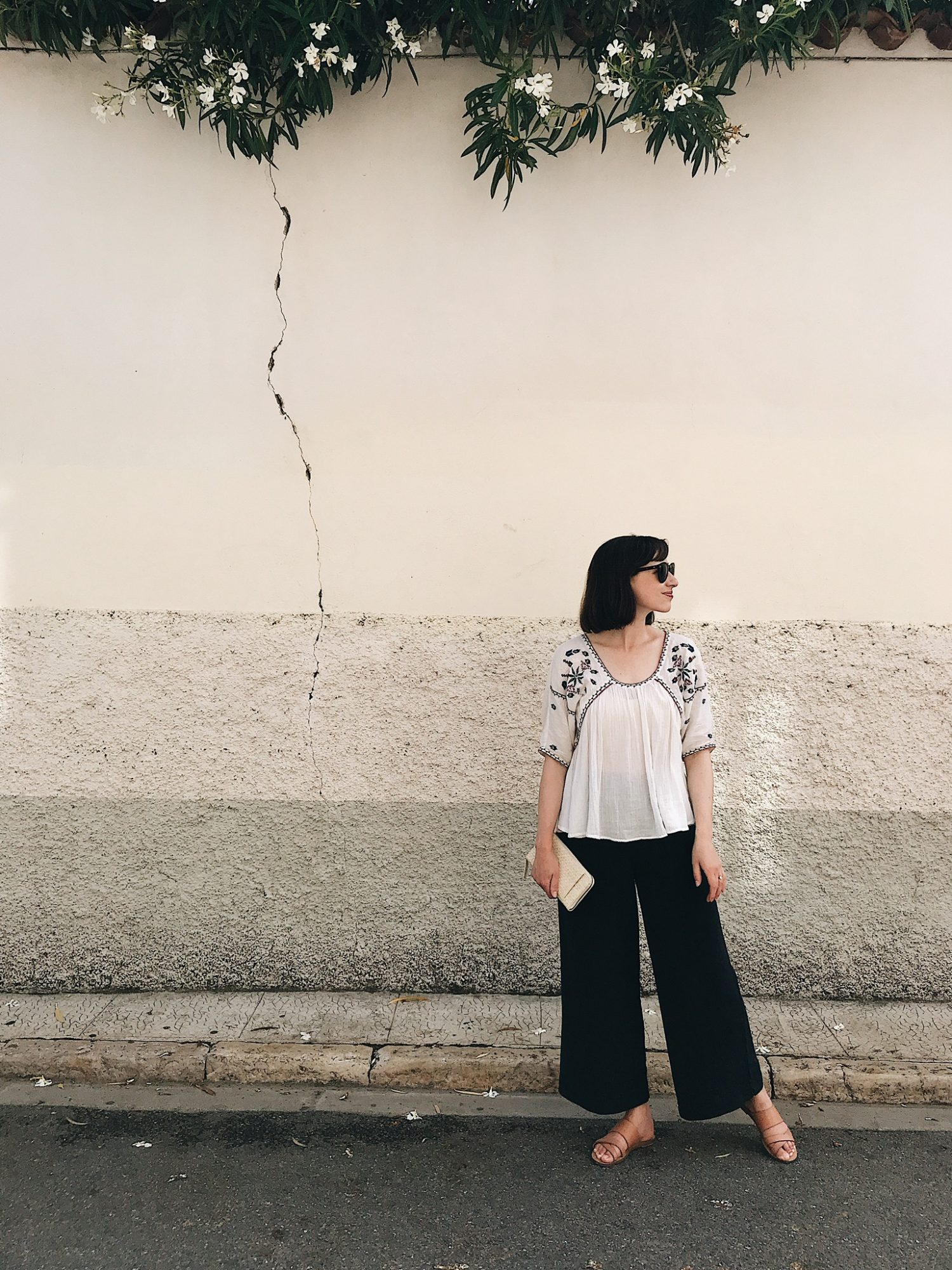 ---
BOHO TOP | SILK FLORENCE PANT | NUDE SLIDES | WOVEN CLUTCH
---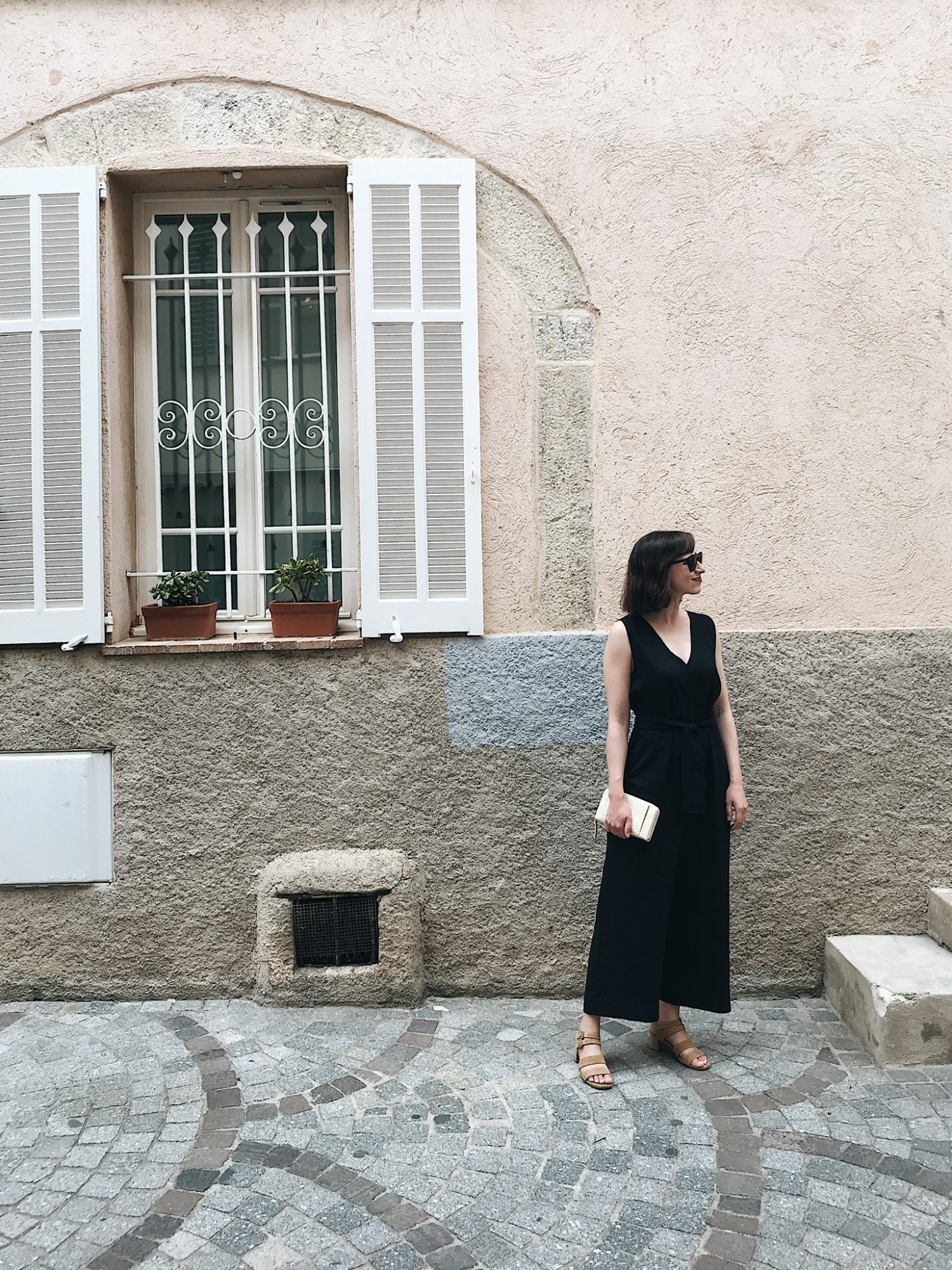 ---
HDH JUMPSUIT | BLOCK HEEL SANDAL | WOVEN CLUTCH
---
---
STRIPE TANK | BEL SKIRT | NUDE SLIDES | BELT BAG
---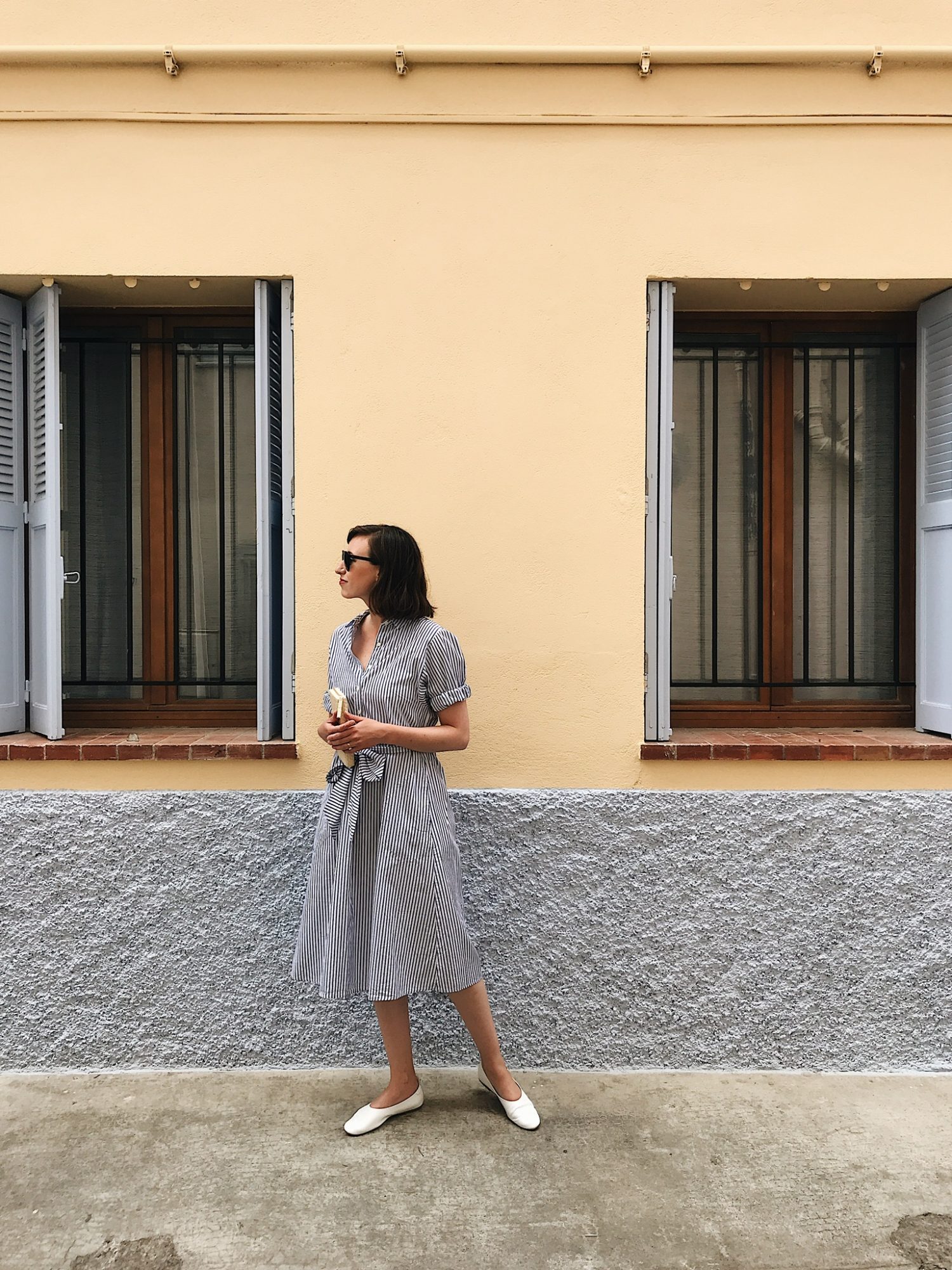 ---
STRIPE SHIRT DRESS | WHITE DAY GLOVE | WOVEN CLUCTH
---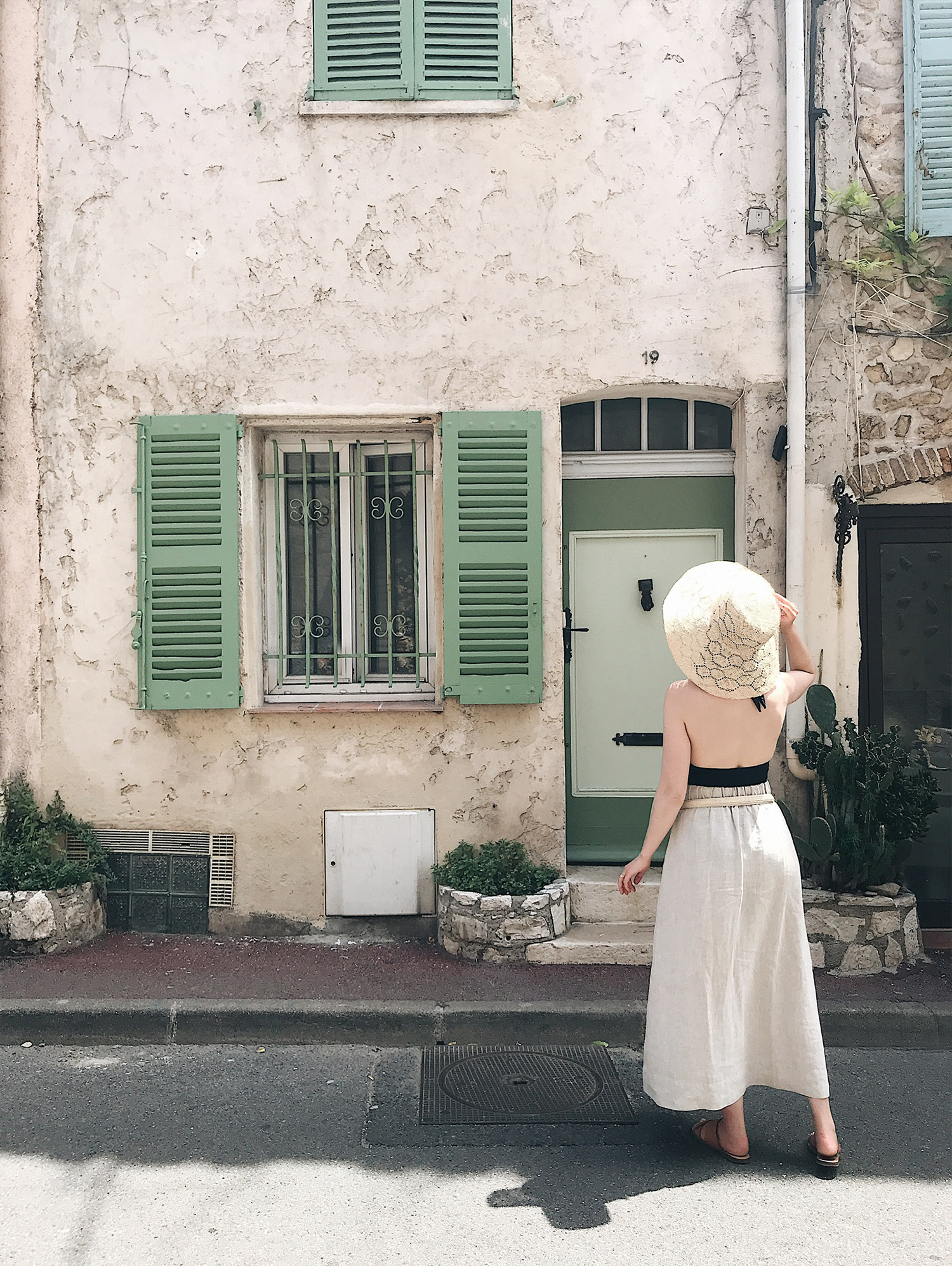 ---
WIDE BRIM HAT | SWIMSUIT | BEL SKIRT | NUDE SLIDES | BELT BAG
---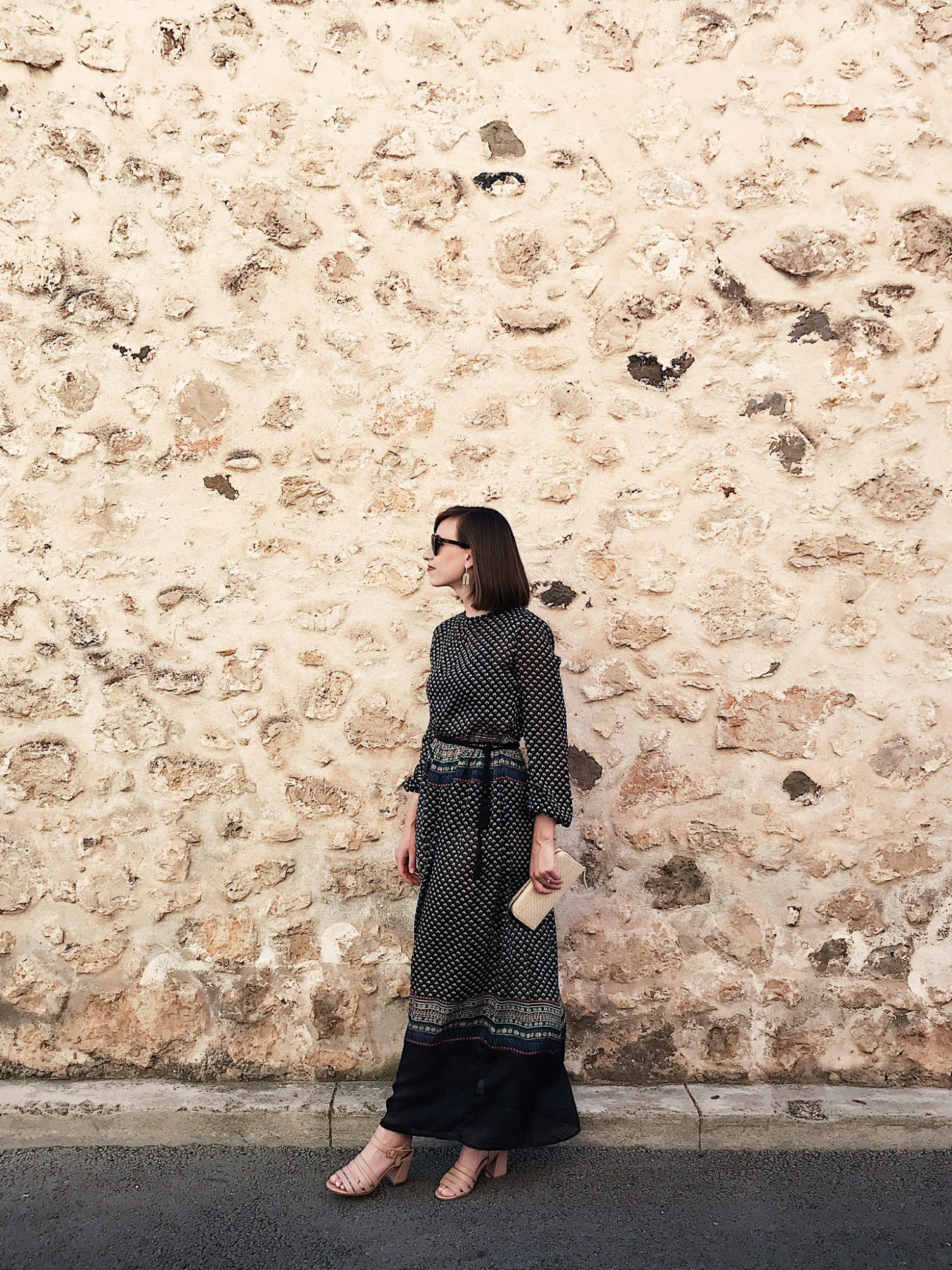 ---
FORMAL SILK DRESS (For our evening in Monaco) | NUDE HIGH HEELS | WOVEN CLUTCH | STATEMENT EARRINGS
---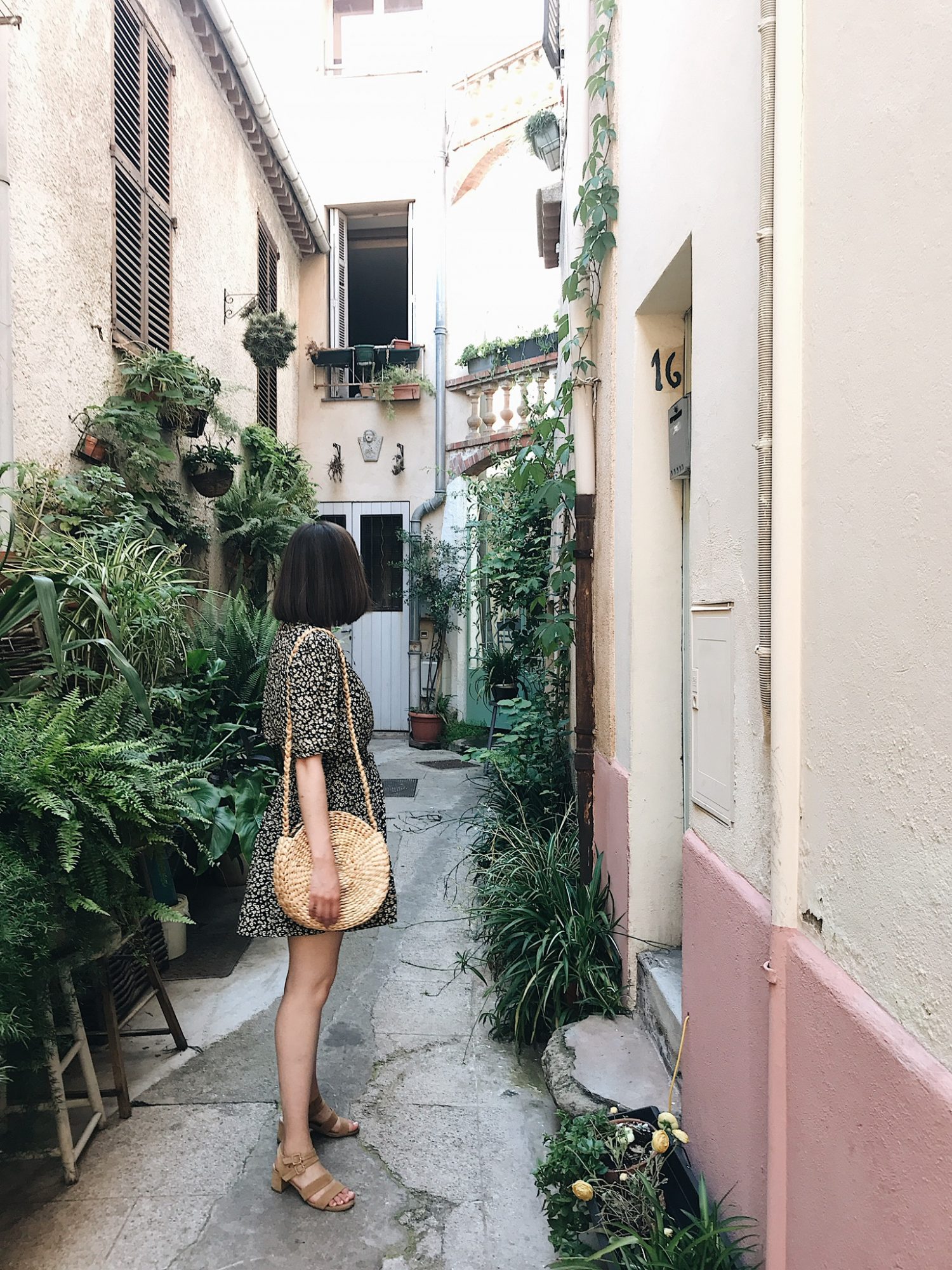 ---
SHORT FLORAL DRESS (linked to one I love!) | BLOCK HEEL SANDAL | WOVEN BAG (Bought in Antibes)
---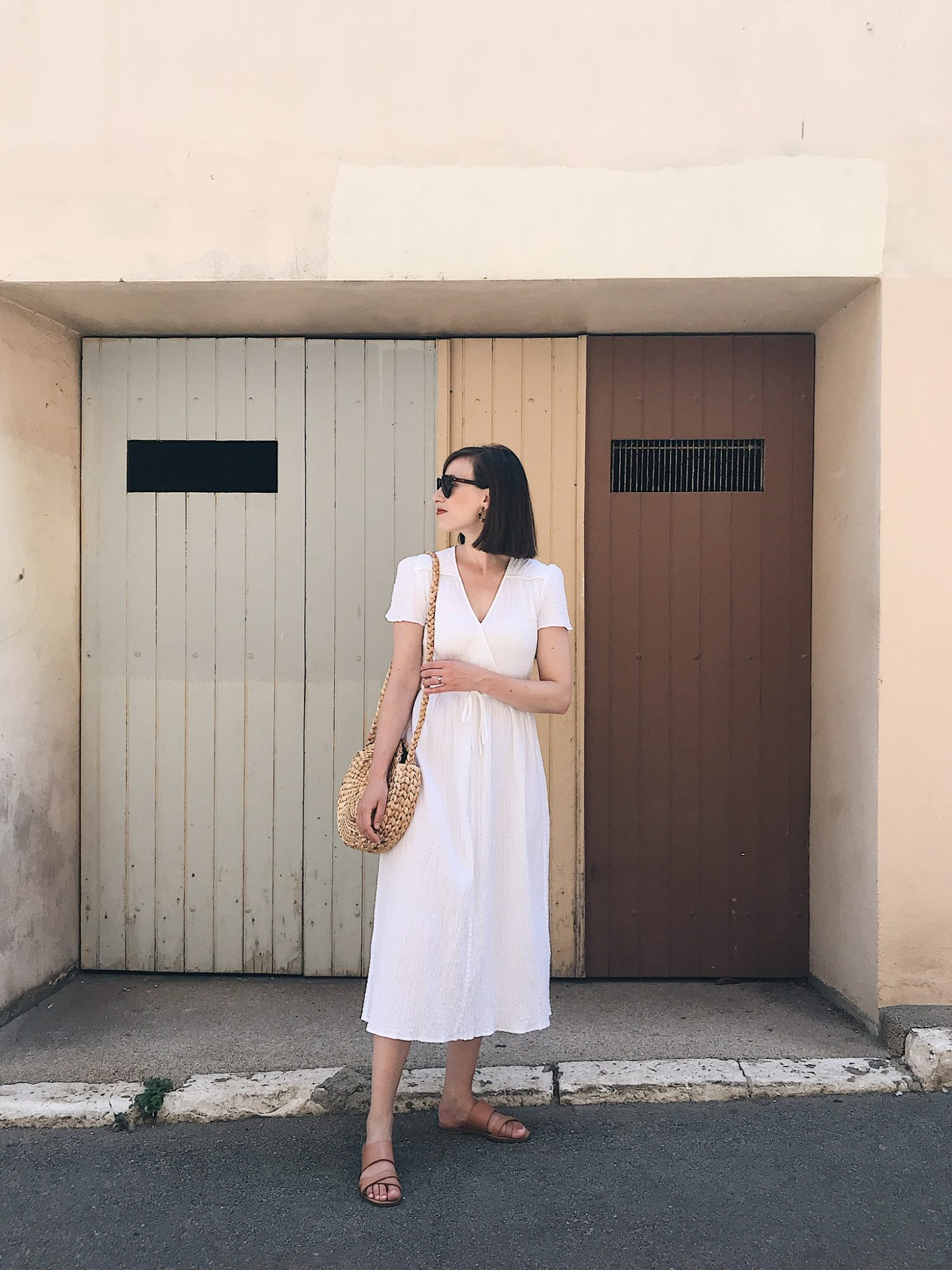 ---
WHITE DRESS (Save $15 Off Here) | NUDE SLIDES | WOVEN BAG (Bought in Antibes)
---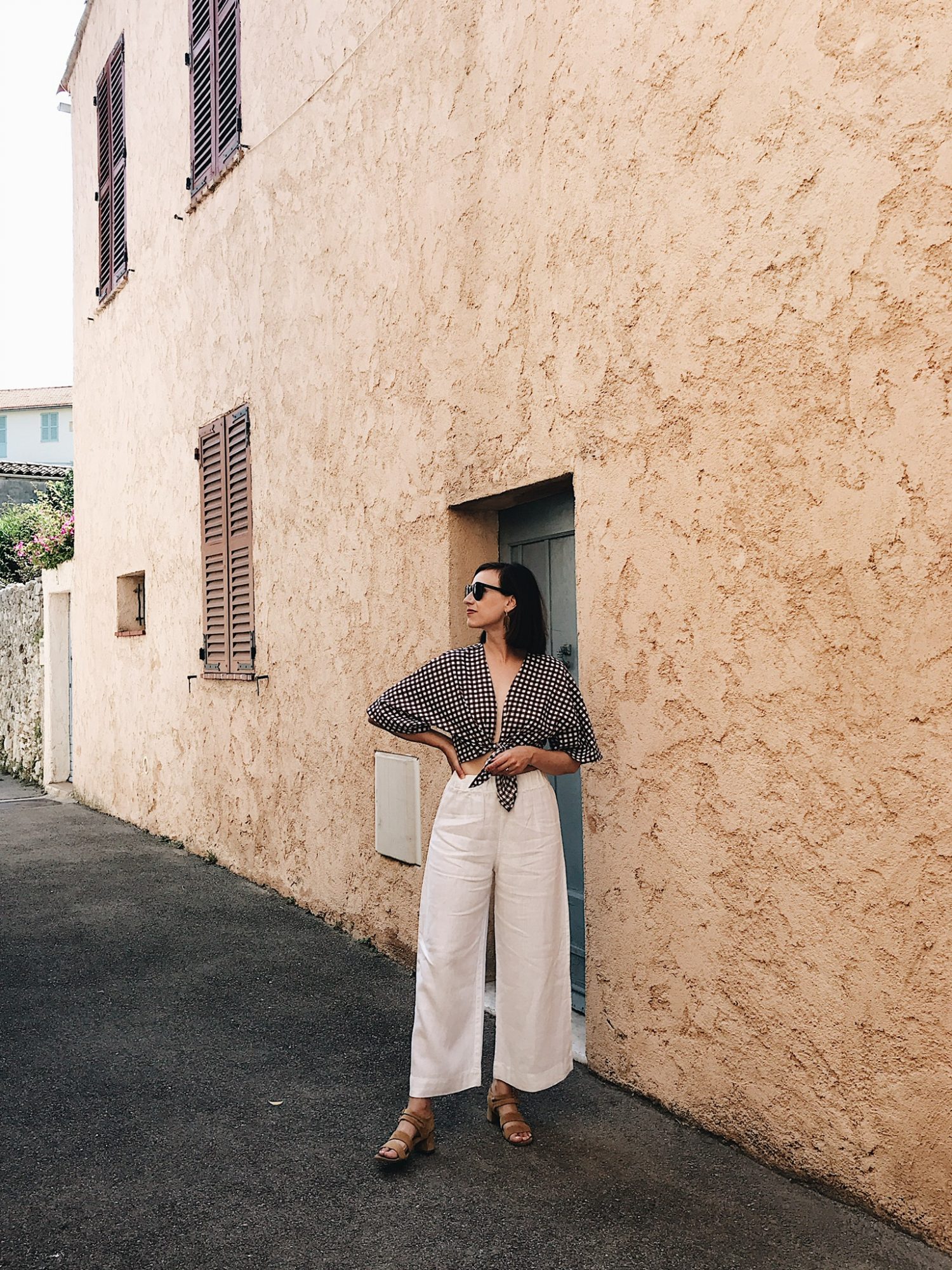 ---
TIE TOP (Similar here and here) | WHITE LINEN PANT | BLOCK HEEL SANDAL
---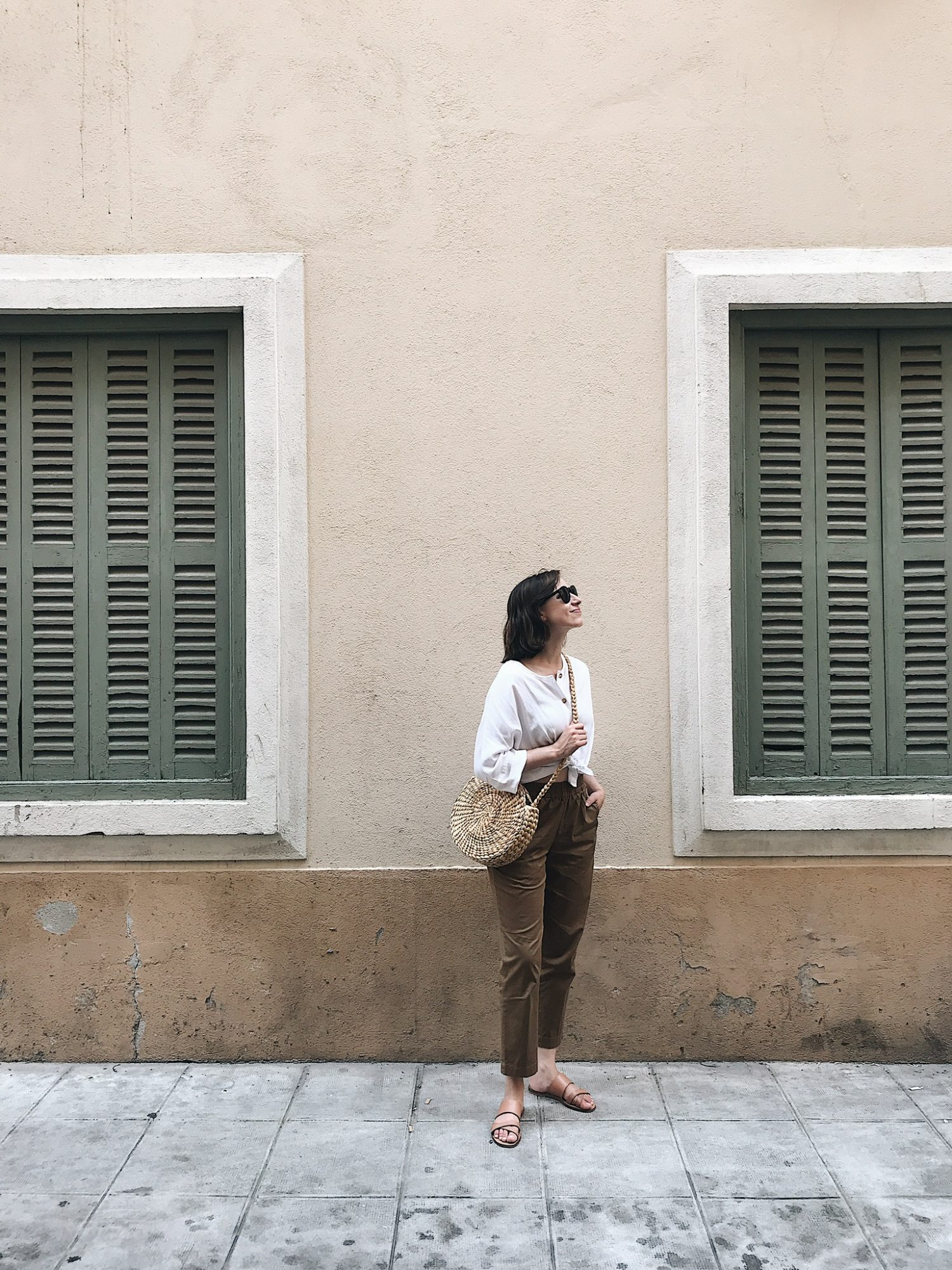 ---
 BOXY BLOUSE  | RELAXED CHINO | NUDE SLIDES | WOVEN BAG (Bought in Antibes)
---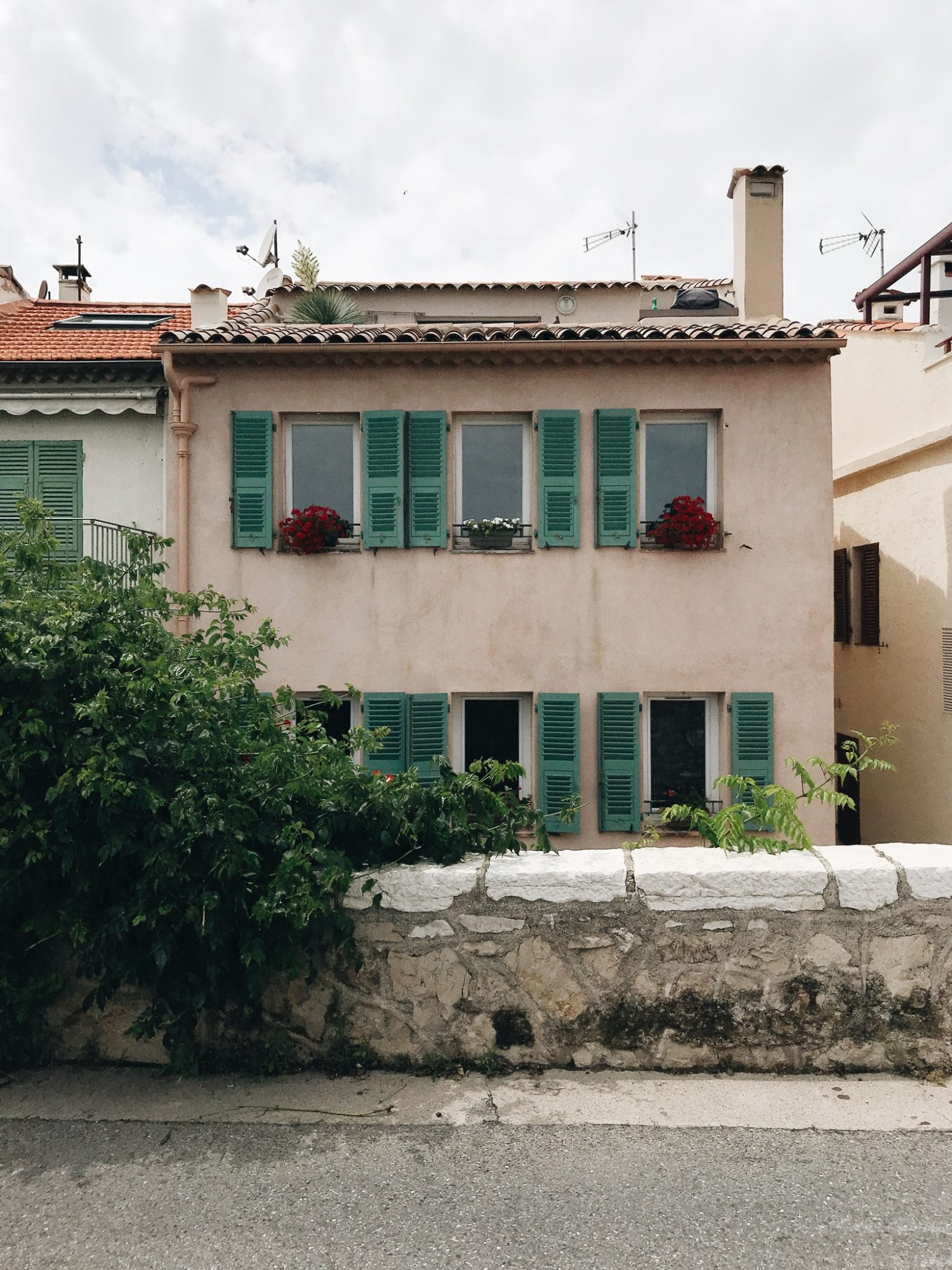 ---
ET VOILÀ!
My European Summer Packing Tips + Full List!
---
Do you have any packing tricks up your sleeve? I'd love to hear them! 
What's one thing you always do to prepare for a trip? 
Are you Europe or elsewhere bound this summer? Do tell! 
---
This post is not sponsored or produced in partnership with any of the aforementioned brands but it contains affiliate links. When you shop using the links above I may make a small portion of the sale. Thanks for supporting the brands that support Style Bee.