I was a bit under the weather yesterday but I'm back with the next August outfit! Catch up on all twelve looks right here if you'd like.
I've been meaning to share a roundup of some of my favourite Canadian brands at the moment, so I challenged myself to create a summer look comprised of only Canadian designers. Et voilà!
Some of these pieces you've seen a bunch over the years and some are more recent additions. The common thread (hehe) is that they're all made by an awesome Canadian designer, thoughtfully producing beautiful pieces that are made to last. Read on to see who makes each one and a few other brands currently on my radar.
PS. I'll be updating my Canadian Shopping Directory soon with all of these and lots more!
---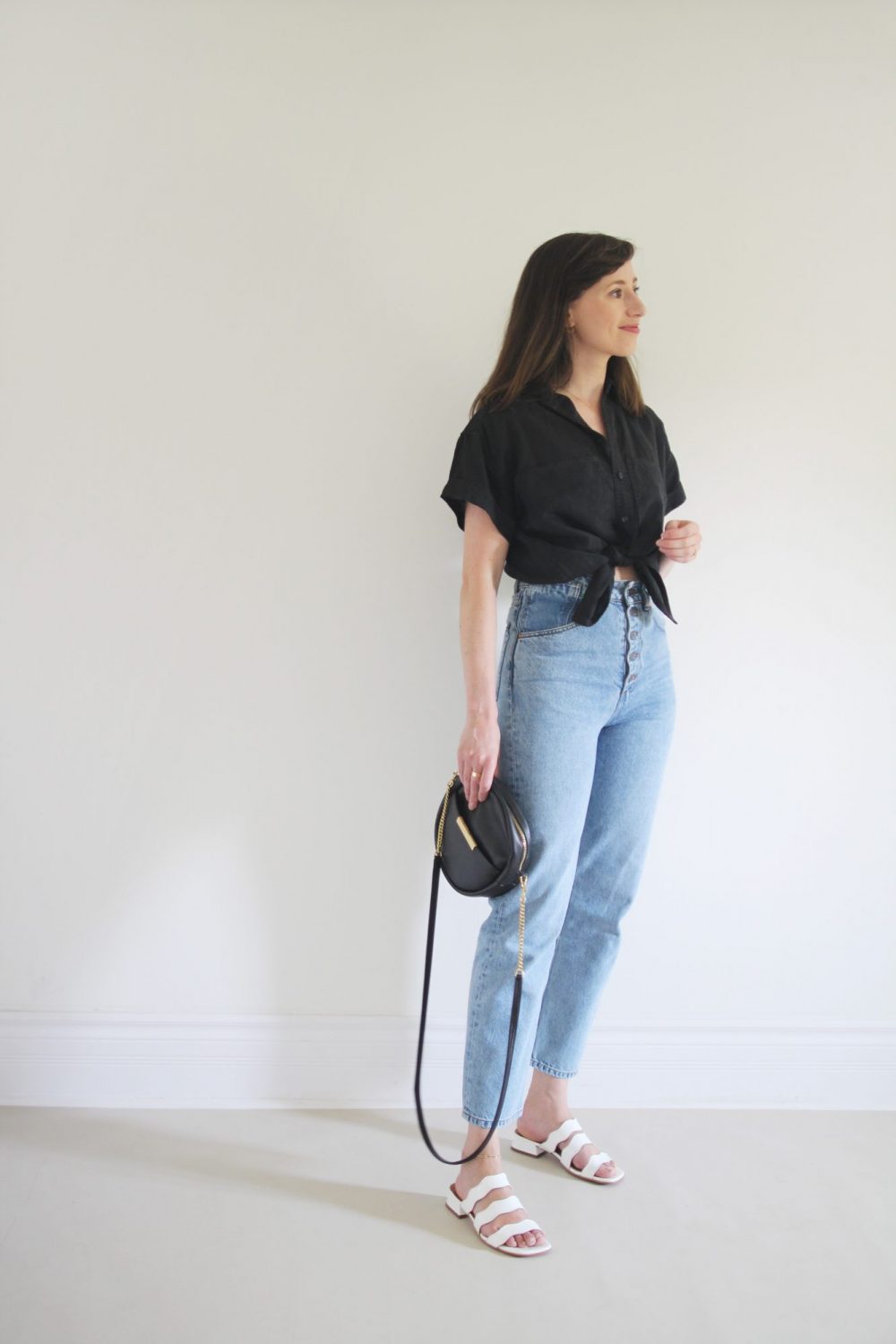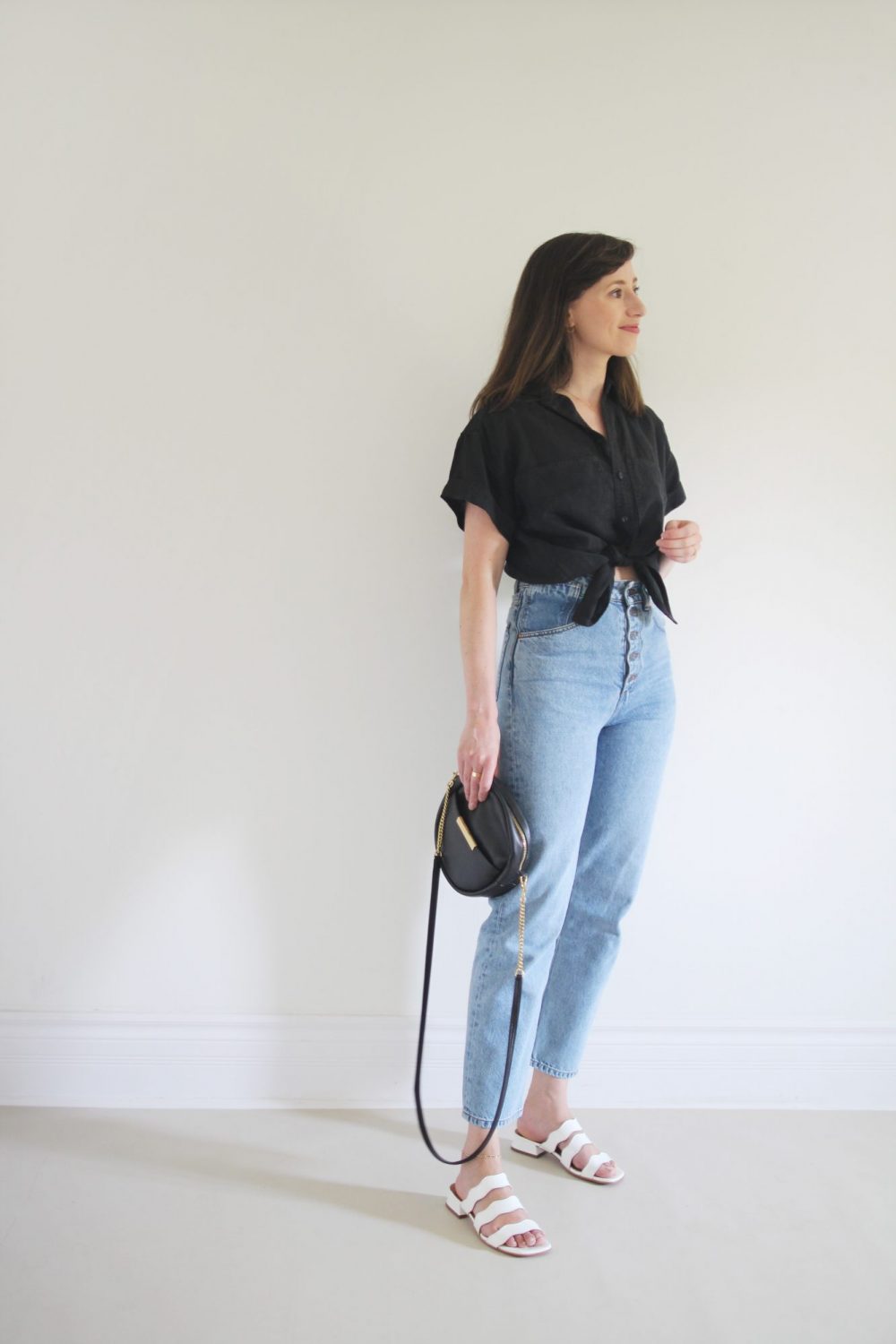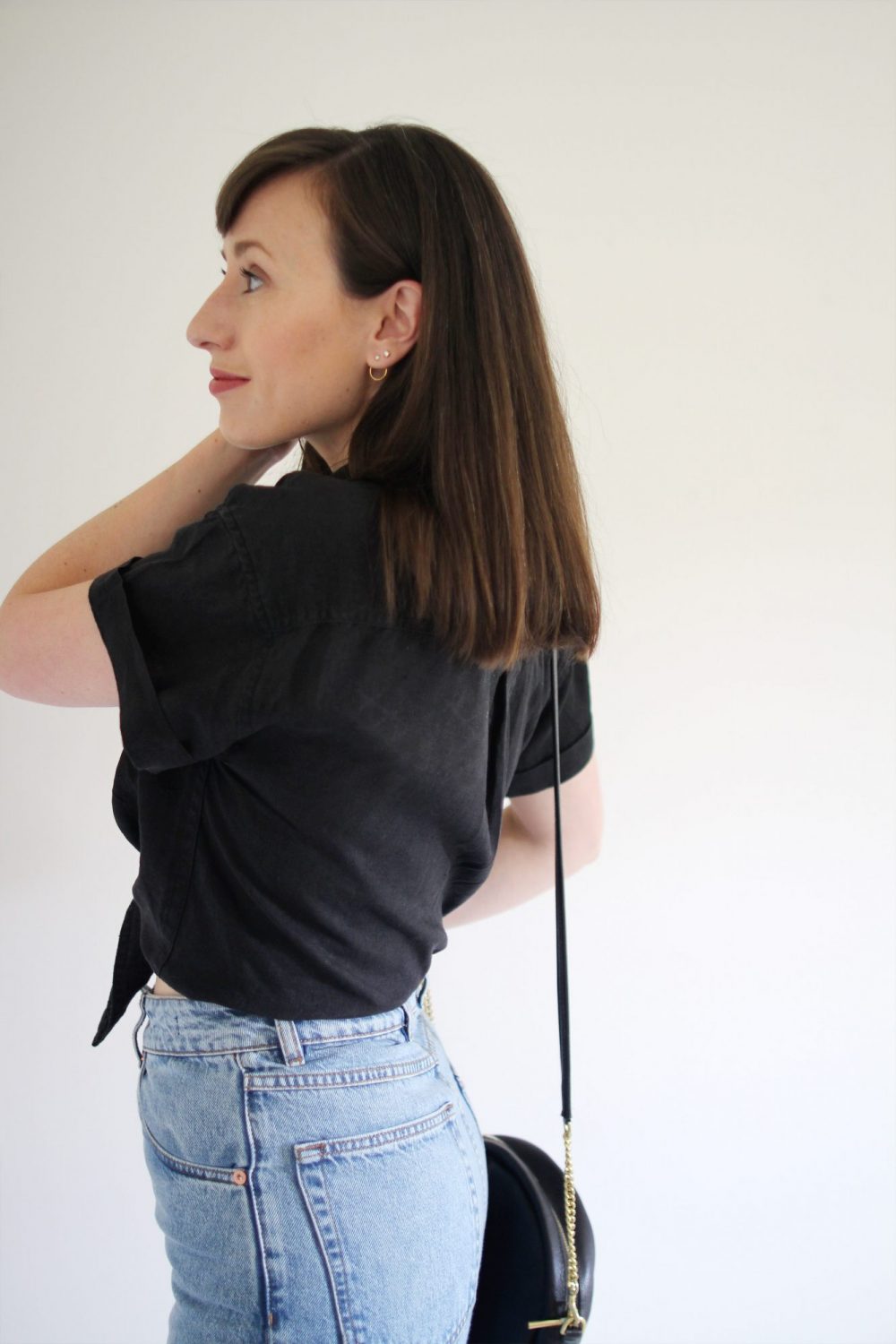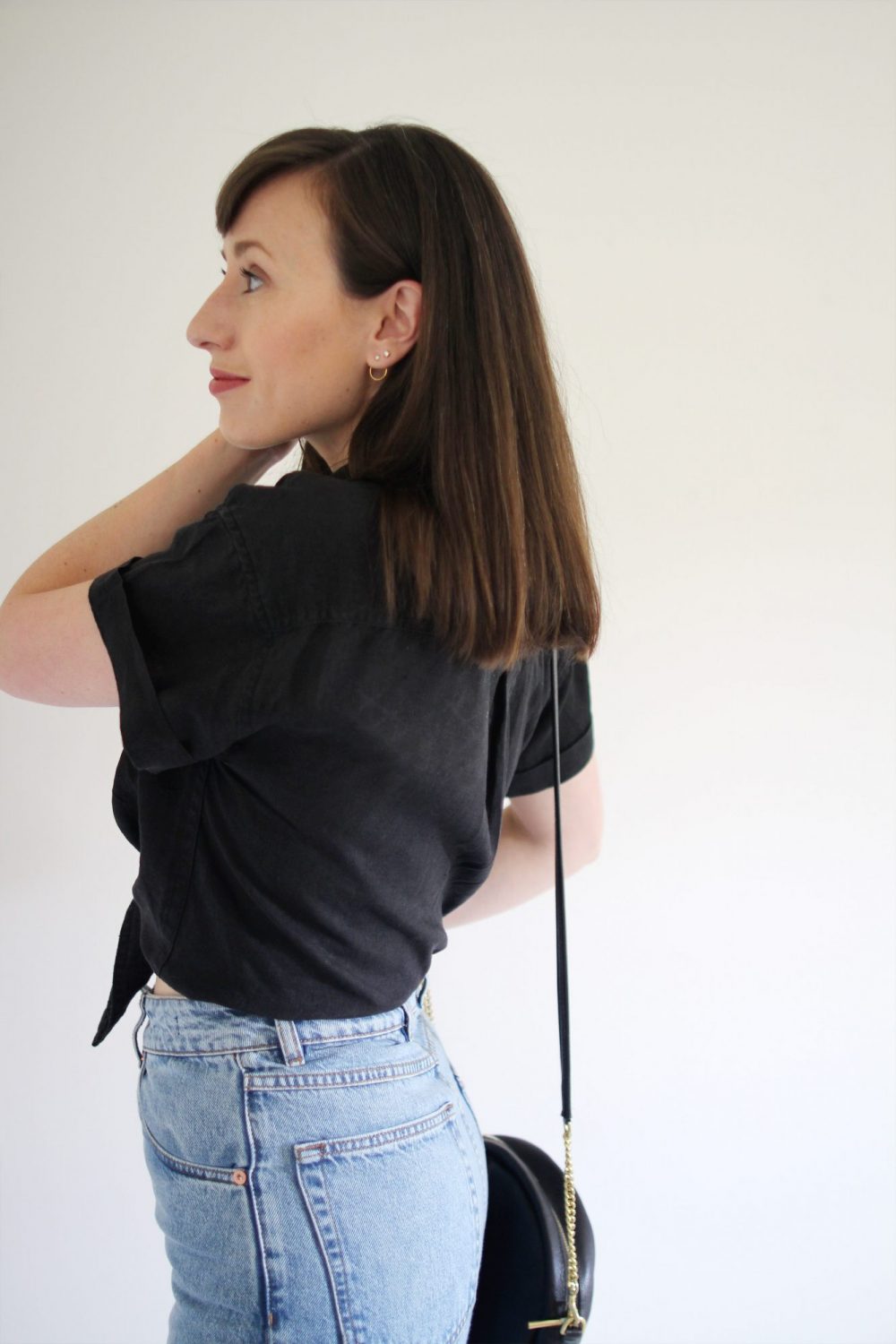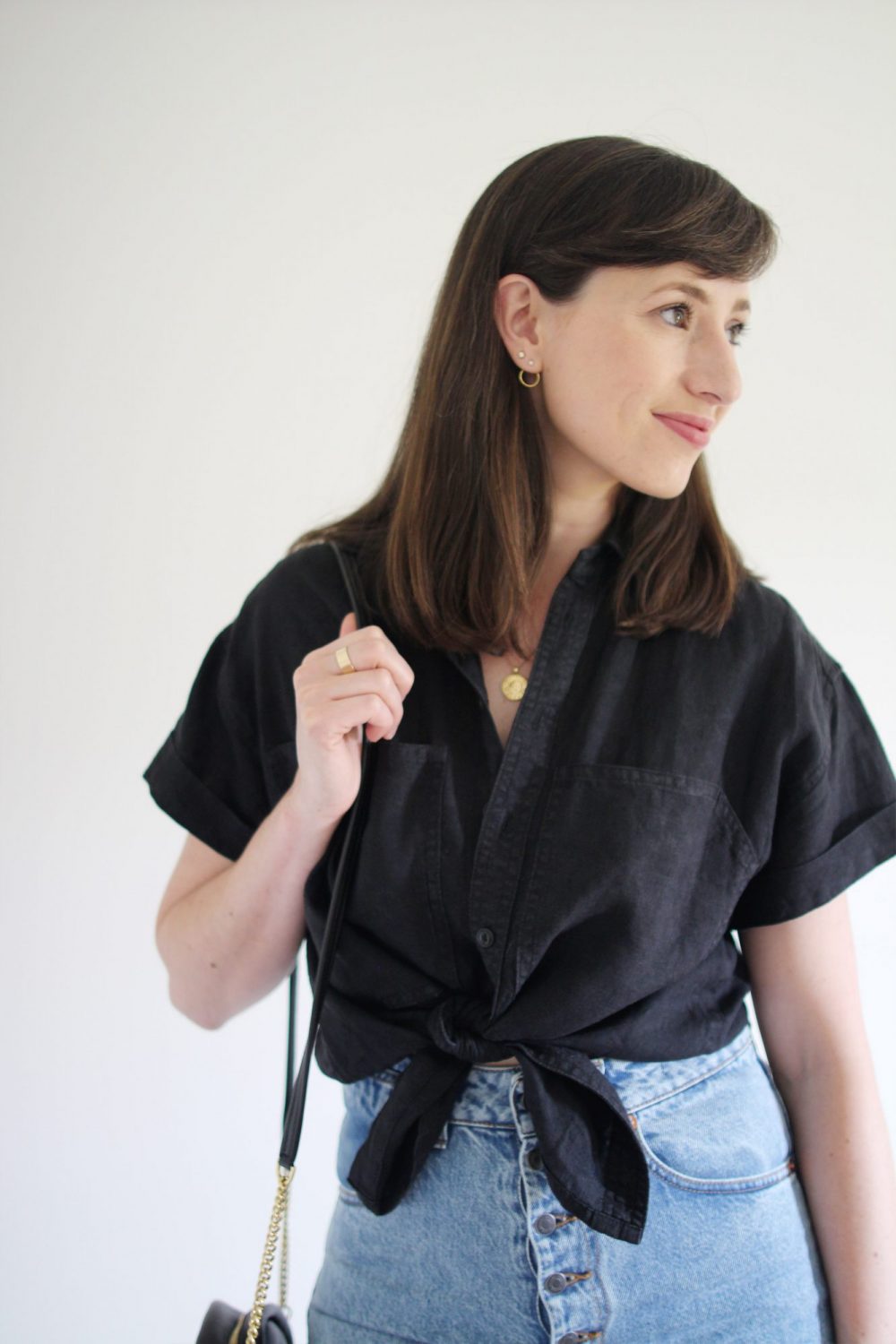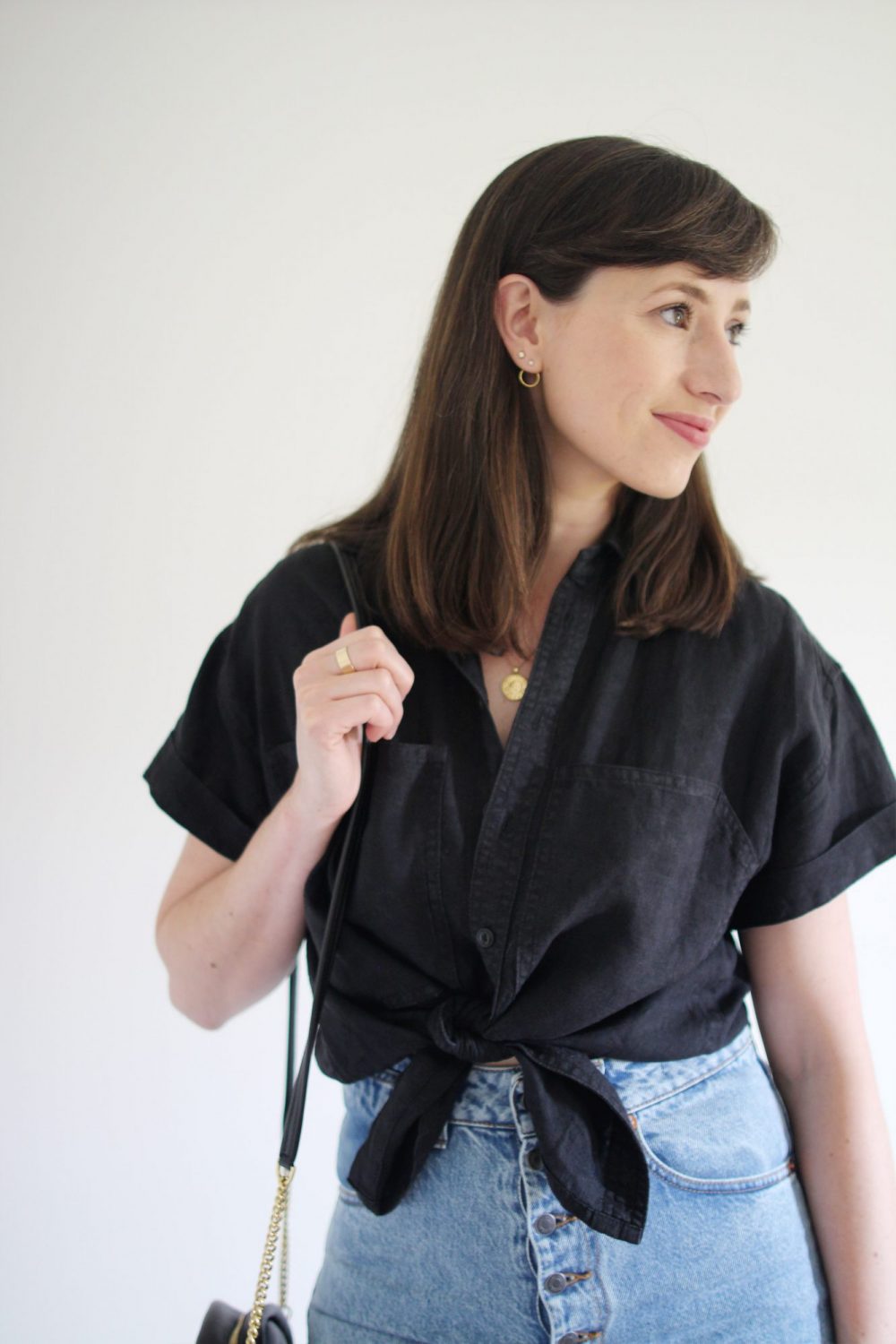 ---
TODAY'S TOPIC: A FEW OF MY FAVOURITE CANADIAN BRANDS
Fun Fact: They're all owned or co-founded by women!
---
ATTIC | Made in Toronto | You might remember Attic from this post where I styled some of the stunning New Classics Collection. Attic is always my top recommendation for those looking to create a custom piece or to invest in fine jewelry to wear for life.
I'm wearing the cigar ring, which I bought for my 32nd birthday in May. Susan and Melissa also created my engagement ring and wedding band.
DECADE STUDIO | Designed in Montréal, Made in LA & Spain | One of my favourite accessories designers, Molly Spittal, has expanded her sartorial vision with the launch of Decade Studio earlier this year. The collection boasts incredible denim, reimagined staples and knitwear. I seriously love everything!
I'm wearing the Bonnie in Porto in a size 26. They're still tight through the hip but Molly assured me that they'll loosen up just the right amount with more wear. I can't wait to wear these a ton this fall!
JEWELS & ACES | Designed in Toronto, Made thoughtfully in China | Another brand you can find me wearing most days is Jewels & Aces. This brilliant earring capsule concept is designed by Grace Wong and she is one of the loveliest creatives I've connected with over the years. Grace's inventiveness, attention to detail and design aesthetic is what makes the brand so special. We've got something fun cooking up that I'll be sharing soon! See the first post we partnered on here.
I'm wearing the Circle Earring Jackets, Pearl Studs and Dot Studs.
---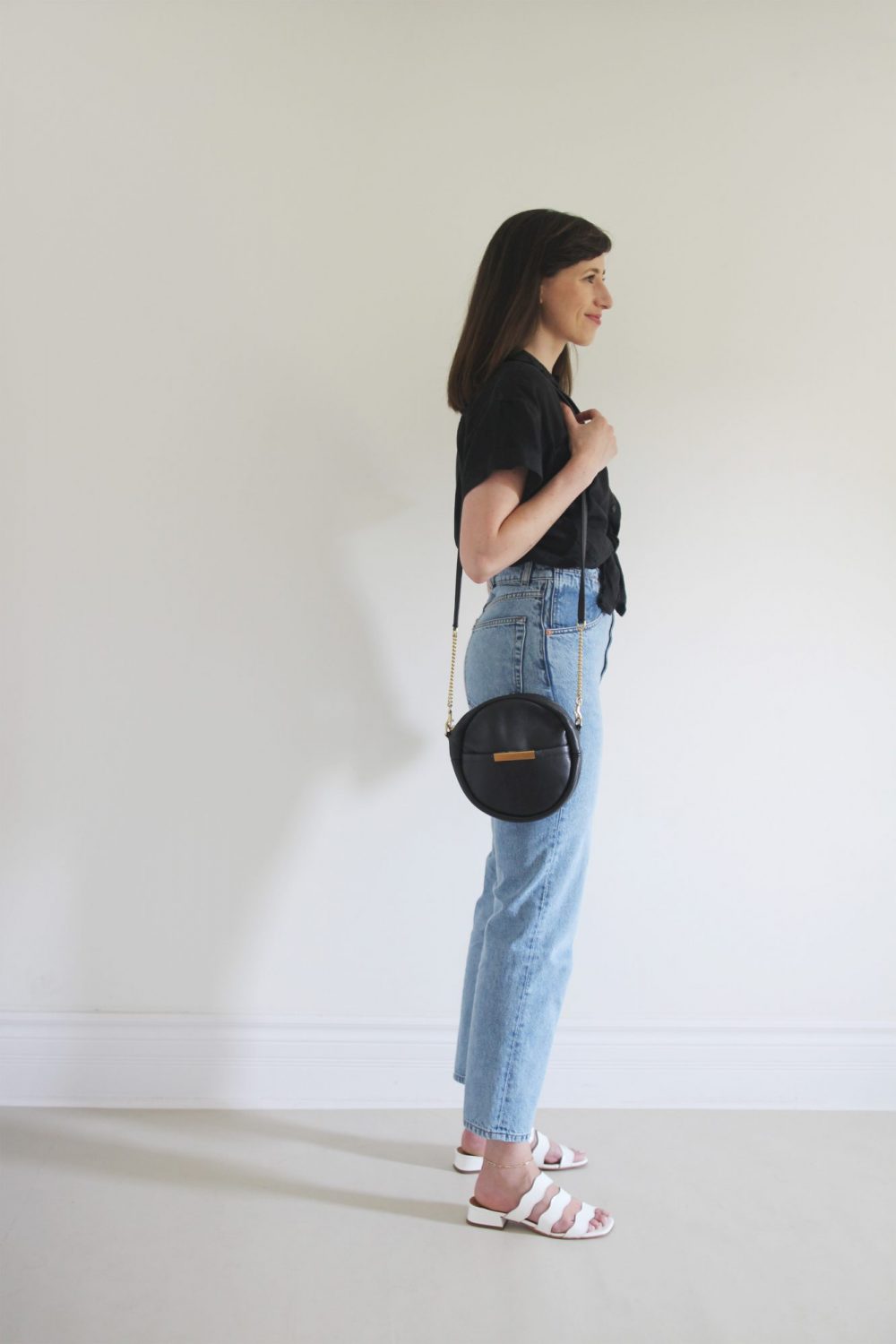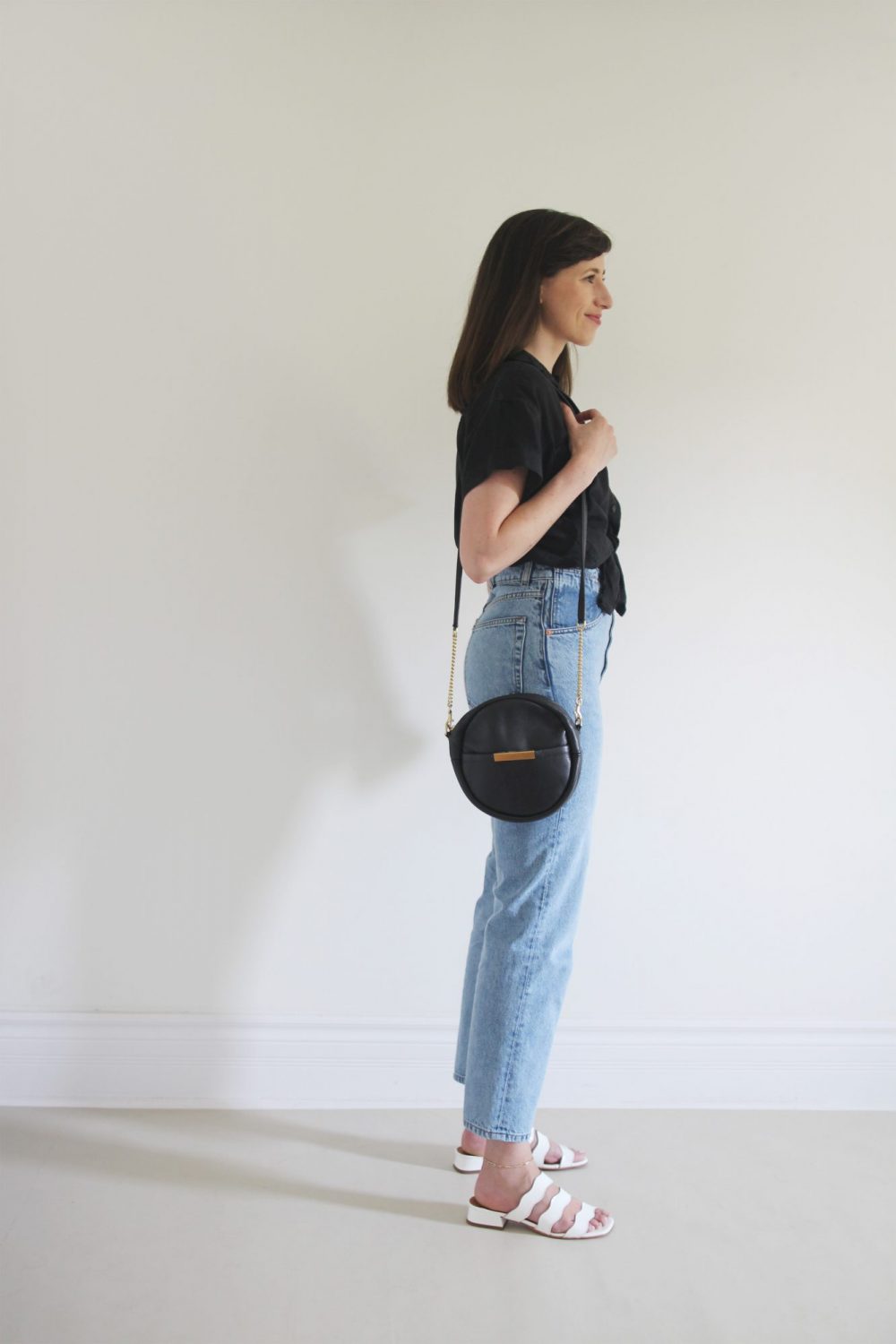 ---
MAGUIRE | Designed in Montréal, Made in Canada & Europe | I love, love, love my shoes from Maguire, a Montréal based footwear brand. I have two pairs of their winter boots (Rima & Rachel), which were game-changing last year. Their shoes are excellent quality, beautifully made and elegantly designed so you can trudge through snow in style. I was thrilled to try out a pair of their summer sandals and they've lived up to the expectations I had!
In this look I'm wearing the Riva Mule in patent white.
OPELLE | Made in Toronto | One of the first bags I ever invested in was from Opelle. They are incredibly well made out of the highest quality materials and Amy always chooses the most incredible leathers and hardware (sourced responsibly). They are truly wearable works of art meant to last for generations not just seasons.
The one I'm wearing here was created for a limited edition design collaboration between Opelle and Style Bee.
---
---
POWER OF MY PEOPLE | Made in B.C. | If you've followed Style Bee for long you'll probably recognize this top and I'm still such a fan of the P.O.M.P. signature Wayward Fit Shirt.
I'm wearing the Philosopher Shirt in an XS as the fit is quite relaxed. You can see a more thorough review here.
WOLF CIRCUS | Made in B.C. | Another awesome Canadian-made line of jewelry is Wolf Circus. This designer walks a fine line between on trend and timeless and their pieces always add just the right amount of polish to a minimal look.
You've probably seen me wearing the Lumen Necklace and Chain Anklet all summer long.
---
OUTFIT SOURCES: PHILOSOPHER SHIRT | BONNIE JEANS gifted | CIRCLE BAG* sold out from this collaboration | RIVA MULE gifted | NECKLACE | EARRINGS gifted | CIGAR RING | *Linked to similar
---
ALSO ON MY RADAR
---
BARE KNITWEAR

CADETTE

HARLY JAE

IN SOFT FOCUS

KOTN
---
BARE KNITWEAR | Made in Peru | I've been a fan of Bare Knitwear, a previous Style Bee partner, for years now. Founder, Kelsey Adair, pours her heart into each collection and works closely with a collective of 150-300 female artisans in Peru to produce each impeccably knitted piece. The AW19 collection is absolutely gorgeous so if you're itching for some fall style inspo, don't miss it. I can't wait to share a collaboration we have in the works for October too!
CADETTE | Made in Toronto | I've been following Cadette on IG for ages now and love how founder, Allison Asis, shares her design and creation process. She has such a talent for creating shapes that give a nostalgic nod to statement styles of the past but always with a refined, contemporary execution.
HARLY JAE | Made in B.C. | This Vancouver, B.C. based clothing line has been all over my IG feed this summer and it's not hard to see why! I've allllmost ordered a couple of pieces (especially the Poésie Top) but I'm holding out to explore the FW19 collection.
IN SOFT FOCUS | Made in Canada | Comfort and elegance have fallen in love in a major way with this Toronto-based loungewear line. In Soft Focus is a collection of leisurewear comprised of floaty robes (I'm obsessed with this one), slinky jumpsuits, lounge sets and soft underthings. If the comfy section of your closet is in need of a boost, look no further!
KOTN | Designed in Canada, Made in Egypt | If you're looking for classic closet staples like tees, turtlenecks, oxfords and jersey dresses, that are well-made, thoughtfully produced and accessibly priced, well, you're in luck. I've been slowly growing my Kotn collection and will be sharing how I style the oversize oxford next week!
---
Do you have any favourite Canadian brands?
Please share in the comments and I'll check them out for the directory!
---
This post is not sponsored but contains affiliate links and some gifted items. If you see something you like and decide to shop through the links above, I may earn commission on a sale at no additional cost to you. All opinions are always my own. Thanks for supporting Style Bee!