One fun fact about your resident Bee is that I love a good gift wrapping opportunity. Both my parents have always been really creative with how they wrap presents and I seem to have inherited a fondness for it. I've always loved beautiful wrapping paper and finding simple but impactful ways to make a gift look extra special.
Of course, gift wrap can be senselessly wasteful so I've been trying to be more mindful about the way I get my gift giving kicks without causing more harm than good.
Last year on my IG stories I shared how I've been reusing packing paper from my online orders to wrap gifts for the holidays. Those stories received lots of good feedback so I thought I'd share a closer look at how I'm wrapping gifts again this year.
Here's a simple step by step look!
---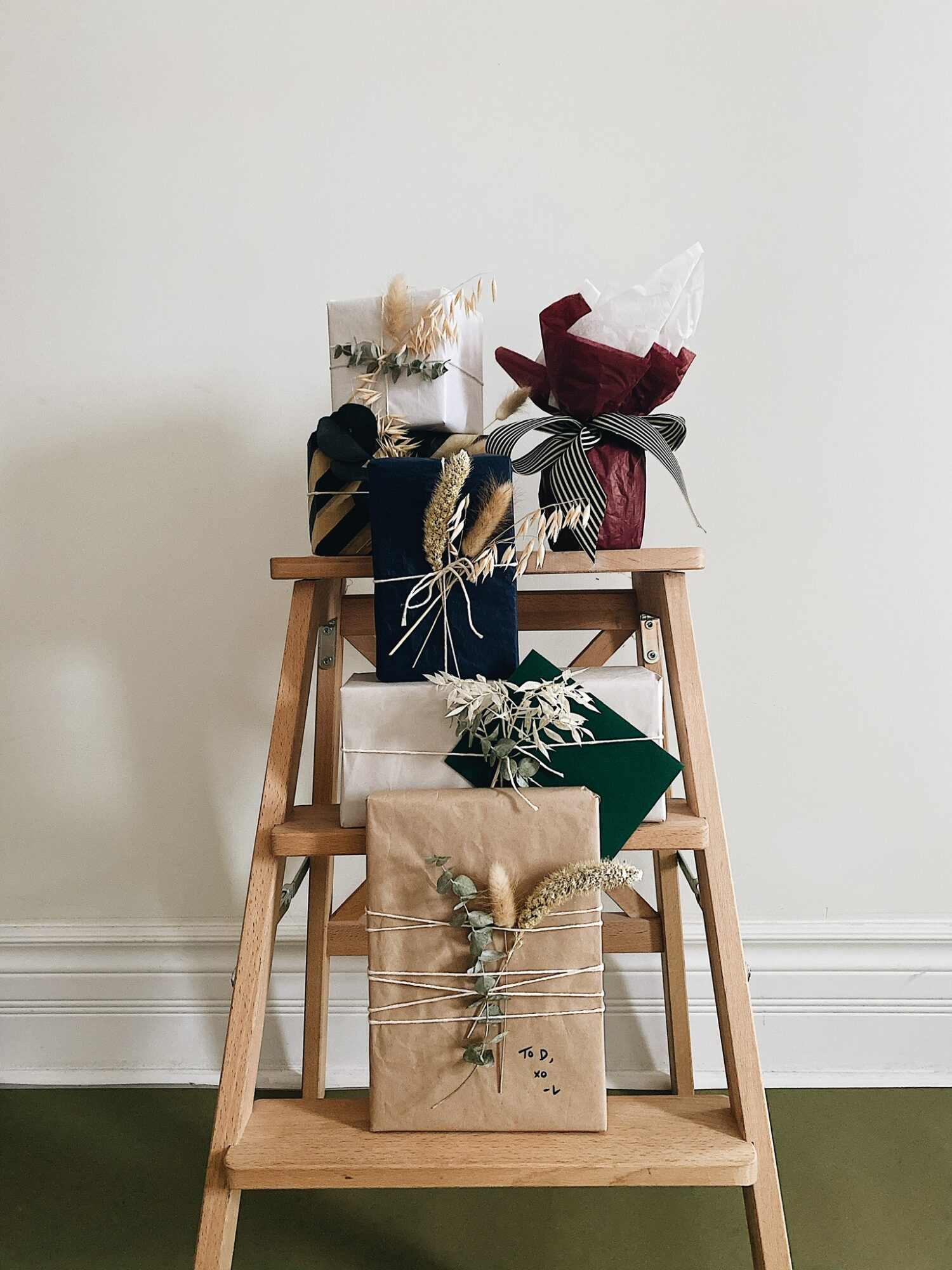 ---
WHAT YOU NEED
---
COLLECTED PAPERS – From online orders & deliveries. Much of my collection is craft paper or newsprint. It need not be just the pretty papers you keep. I have a couple of paper bag totes I use to store the collection. Newspaper, flyers or magazine pages will also do nicely!
TAPE – We had some electrical tape lying around and I love how it looks, plus it's easy to unstick and re-stick on paper.
KITCHEN TWINE – Any string will do but kitchen twine is usually 100% cotton and biodegradable.
SAVED RIBBON – I always save pretty ribbon!
SCISSORS – For snipping tape and string.
DRIED SPRIGS – I got a bunch from a local florist in the fall but you could dry your own clippings too.
YOUR GIFTS – In boxes as needed. I hang onto a variety of boxes in different sizes to use for gifts.
---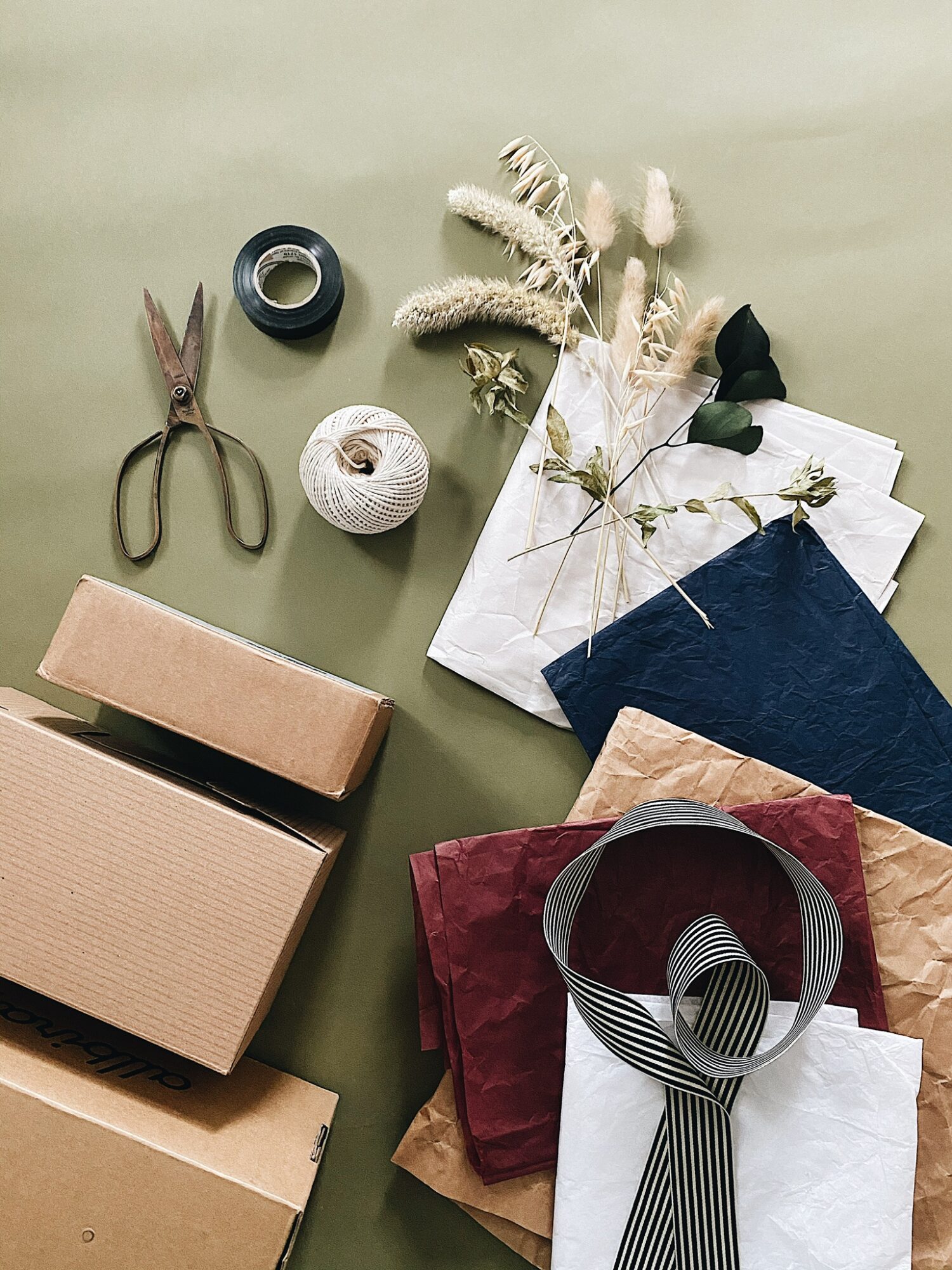 ---
STEP 1
Choose your paper and wrap the gift. Use tape to secure paper. No worries if the paper is crinkled, that just adds some nice texture!
---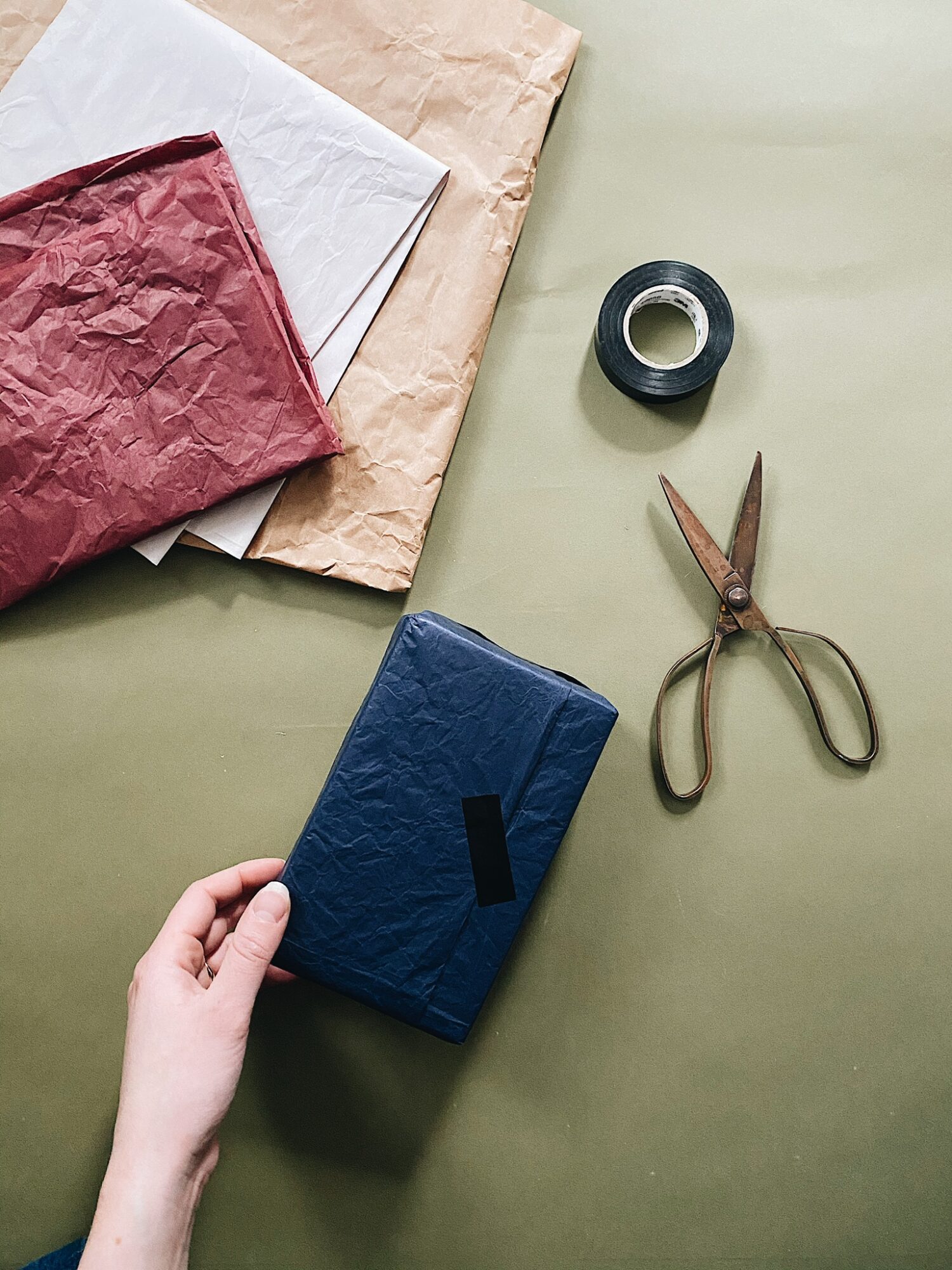 ---
STEP 2
---
TO AVOID OVER/UNDER CUTTING THE STRING:
I usually measure about 4 times the longest length of the gift I'm wrapping with several inches extra. This works 99% of the time!
---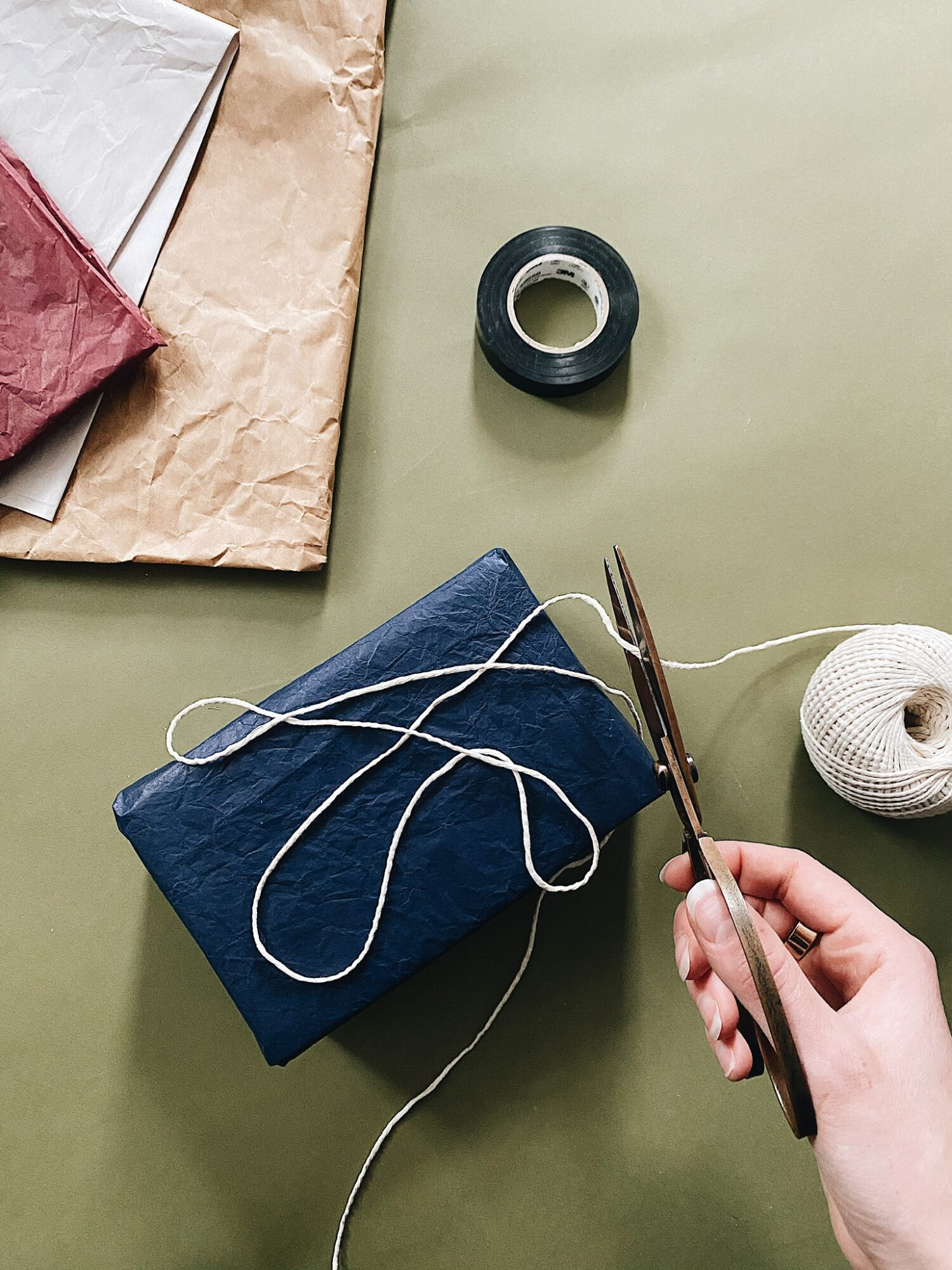 ---
STEP 3
Wrap with ribbon or kitchen twine. Tie into a simple bow for easy opening or wrap around the middle of the gift a few times.
---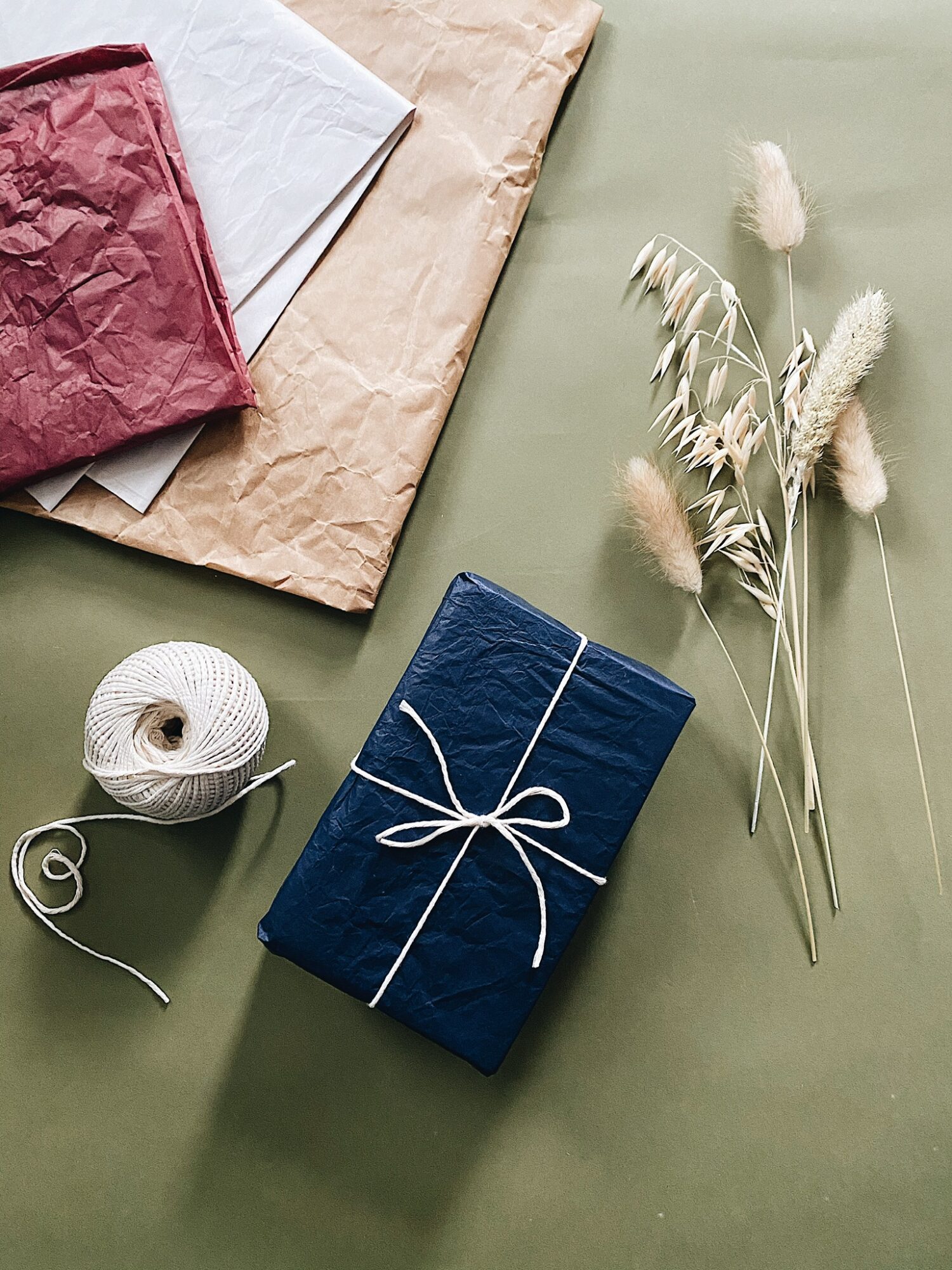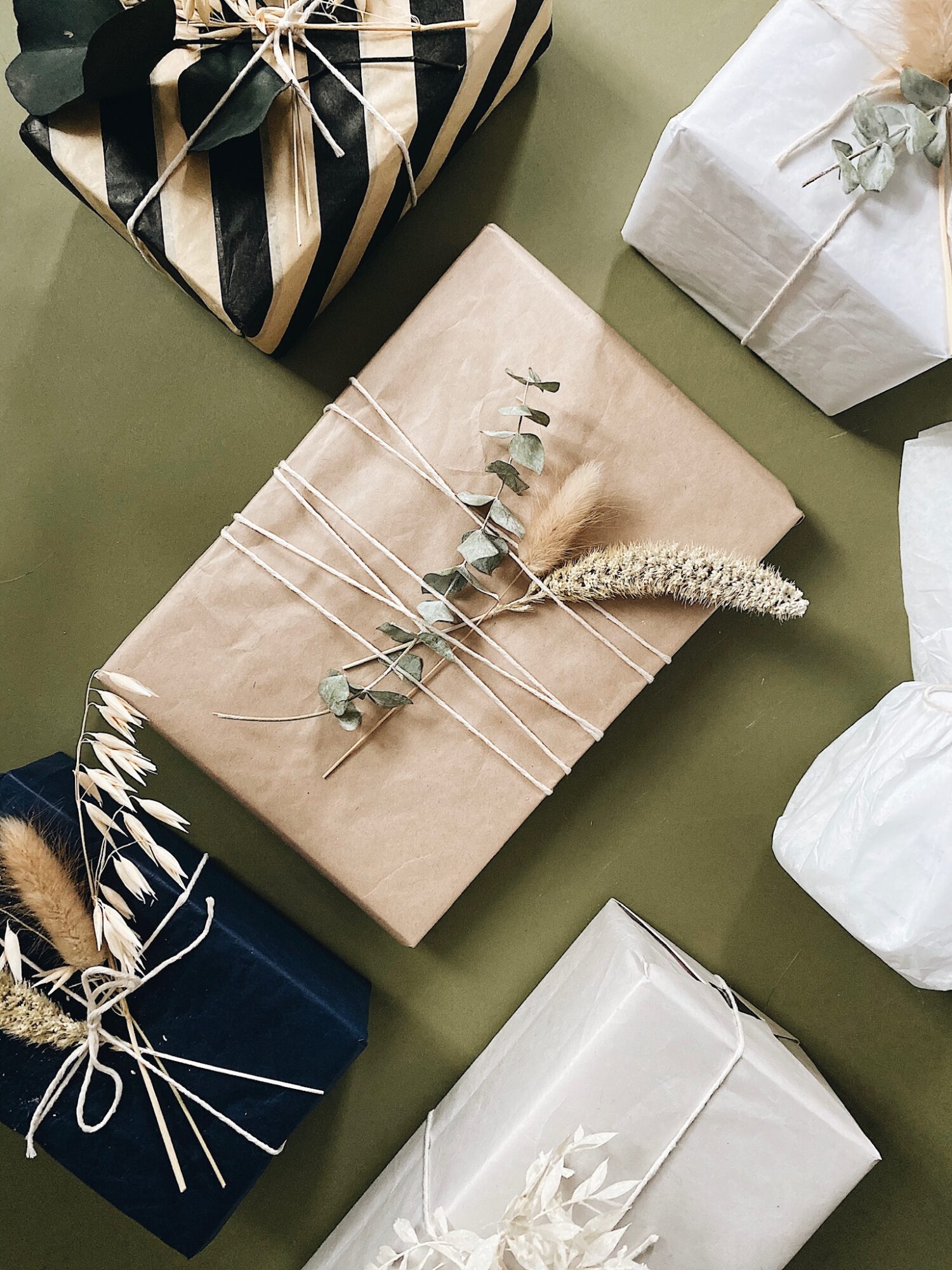 ---
STEP 4
Stick in a few sprigs of dried flowers or foliage.
If you don't have access to dried flowers, another option is to find a few images you like from old magazines and cut them out.
---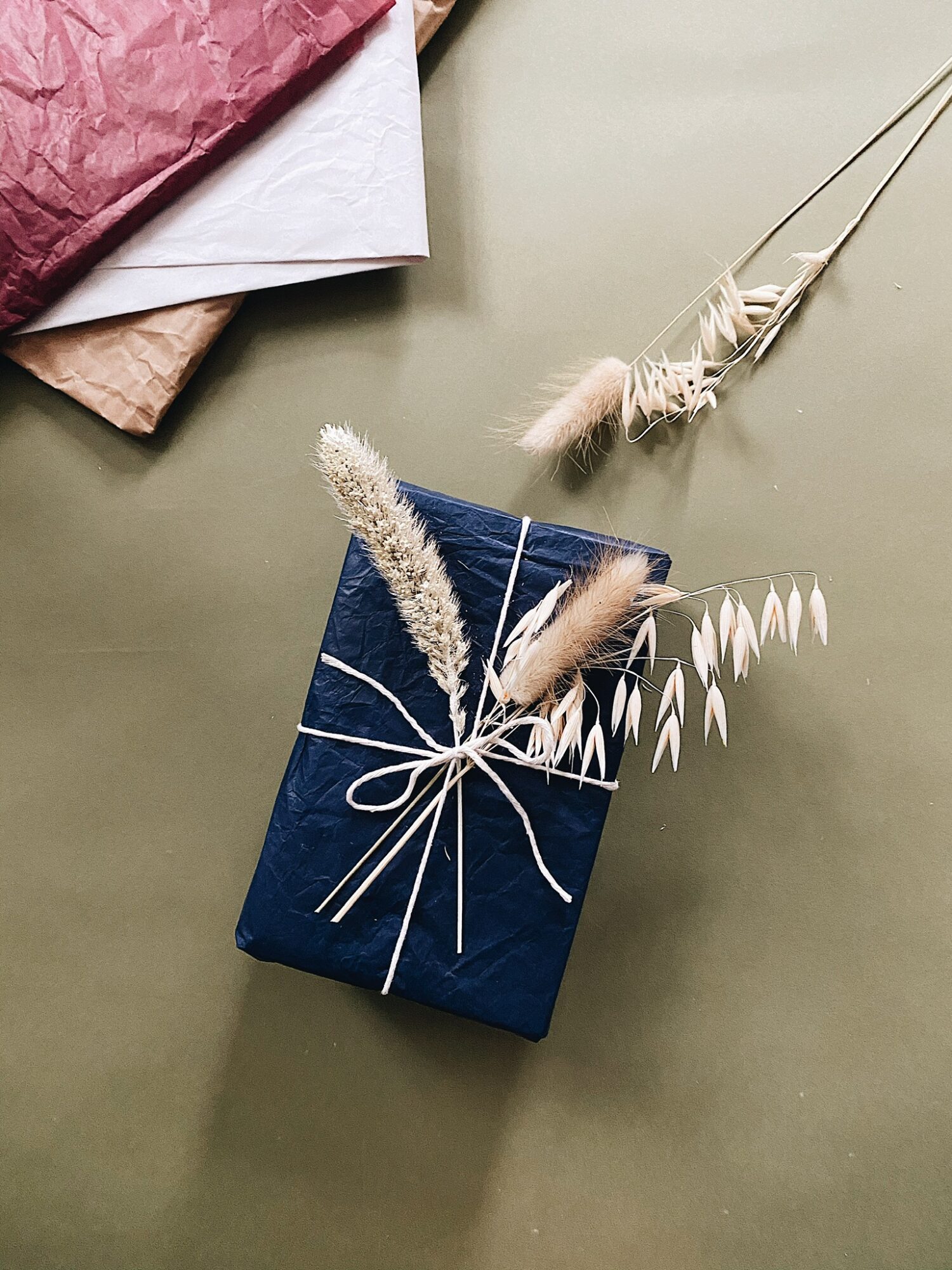 ---
STEP 5
---
Add a card or sign your name right onto the paper.
---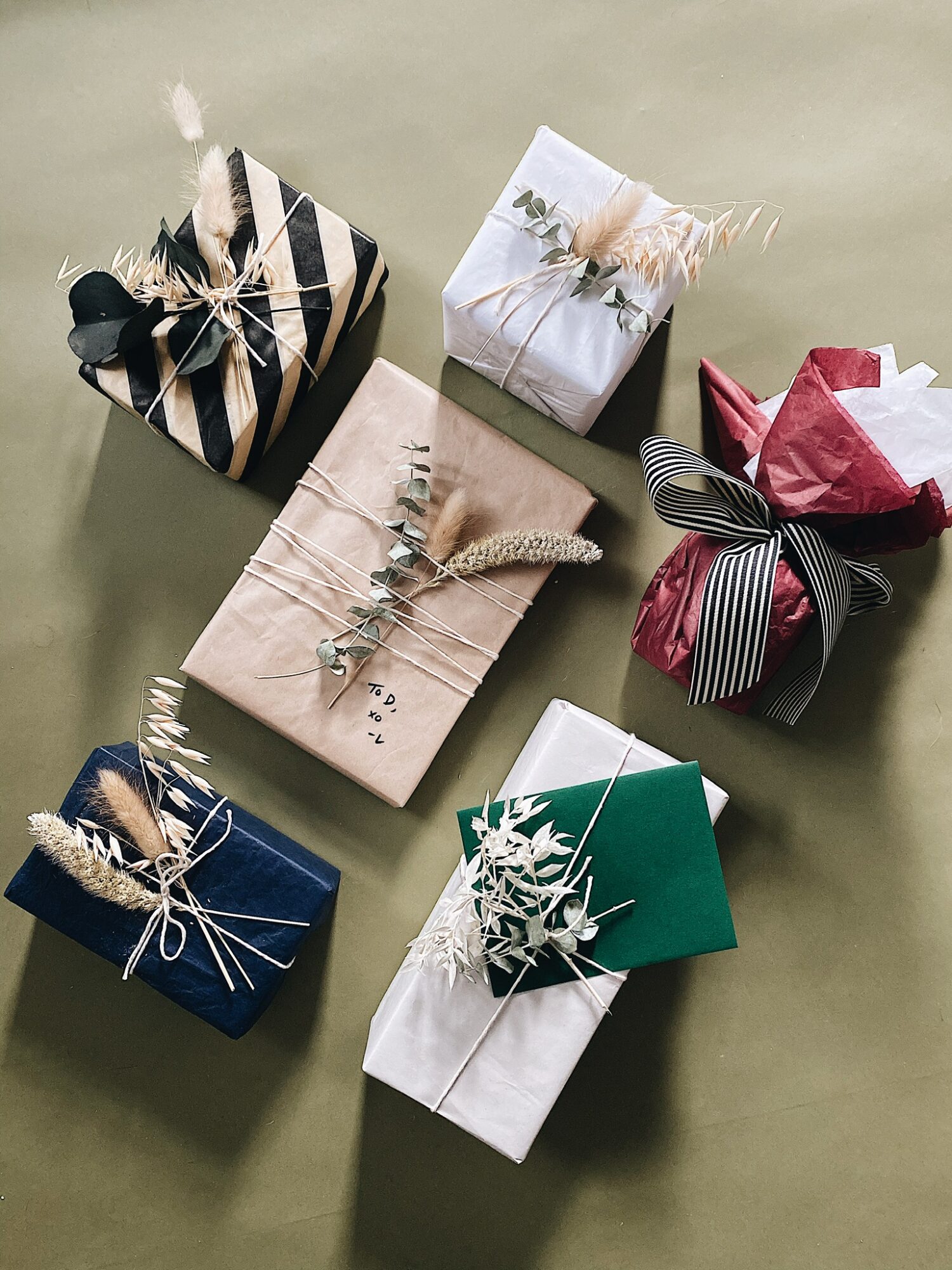 ---
Pull all your presents together and admire your handywork!
---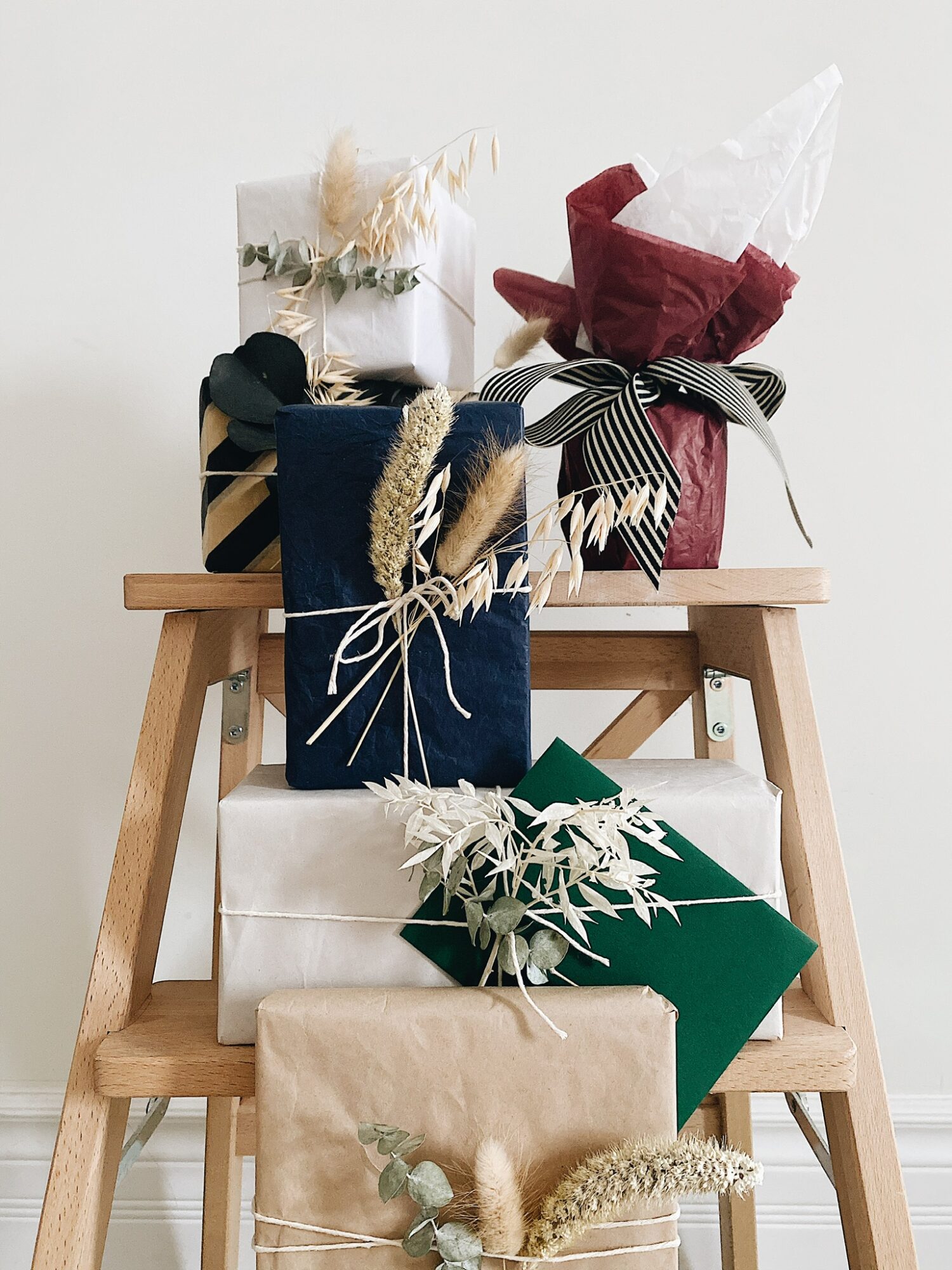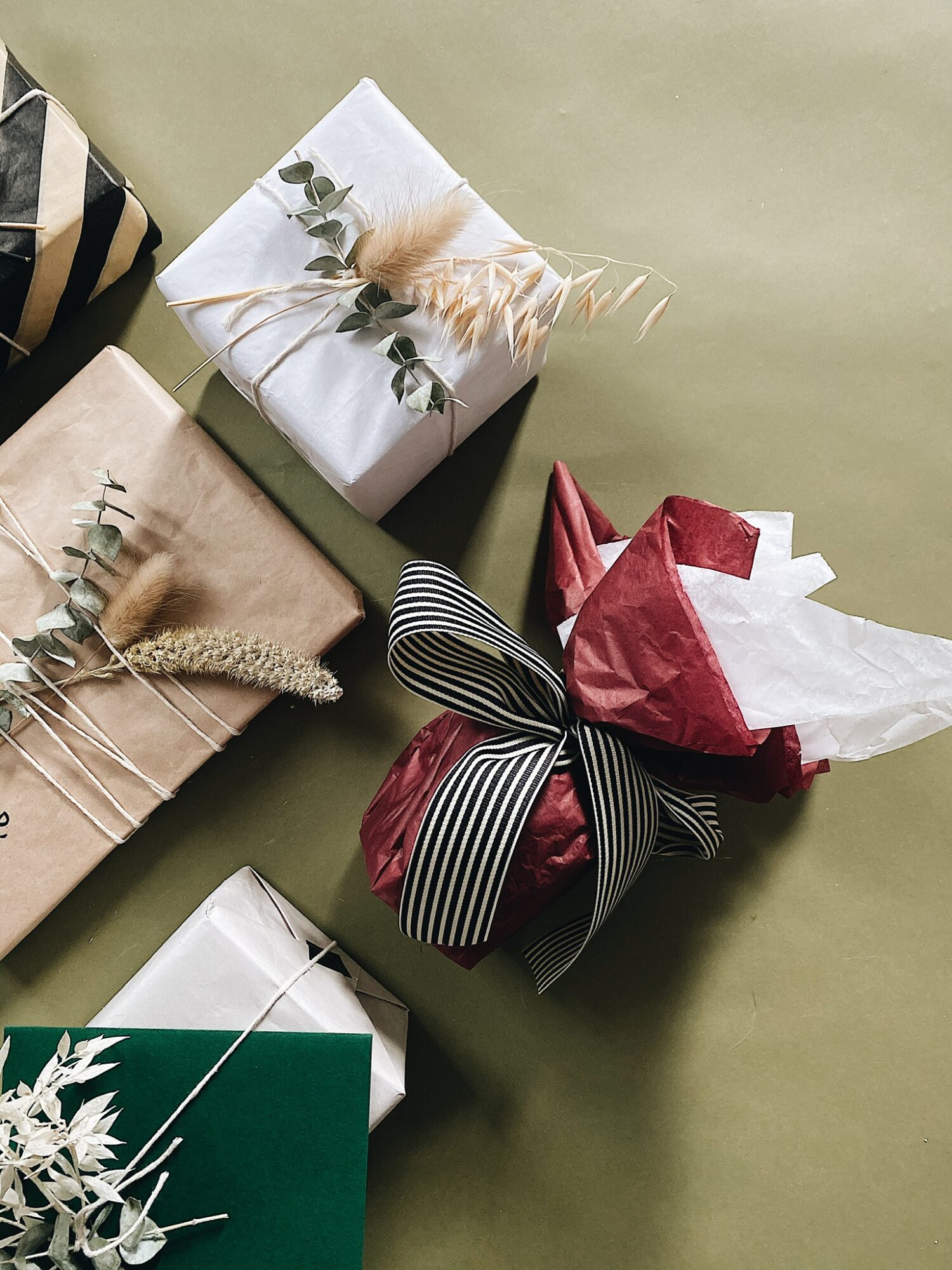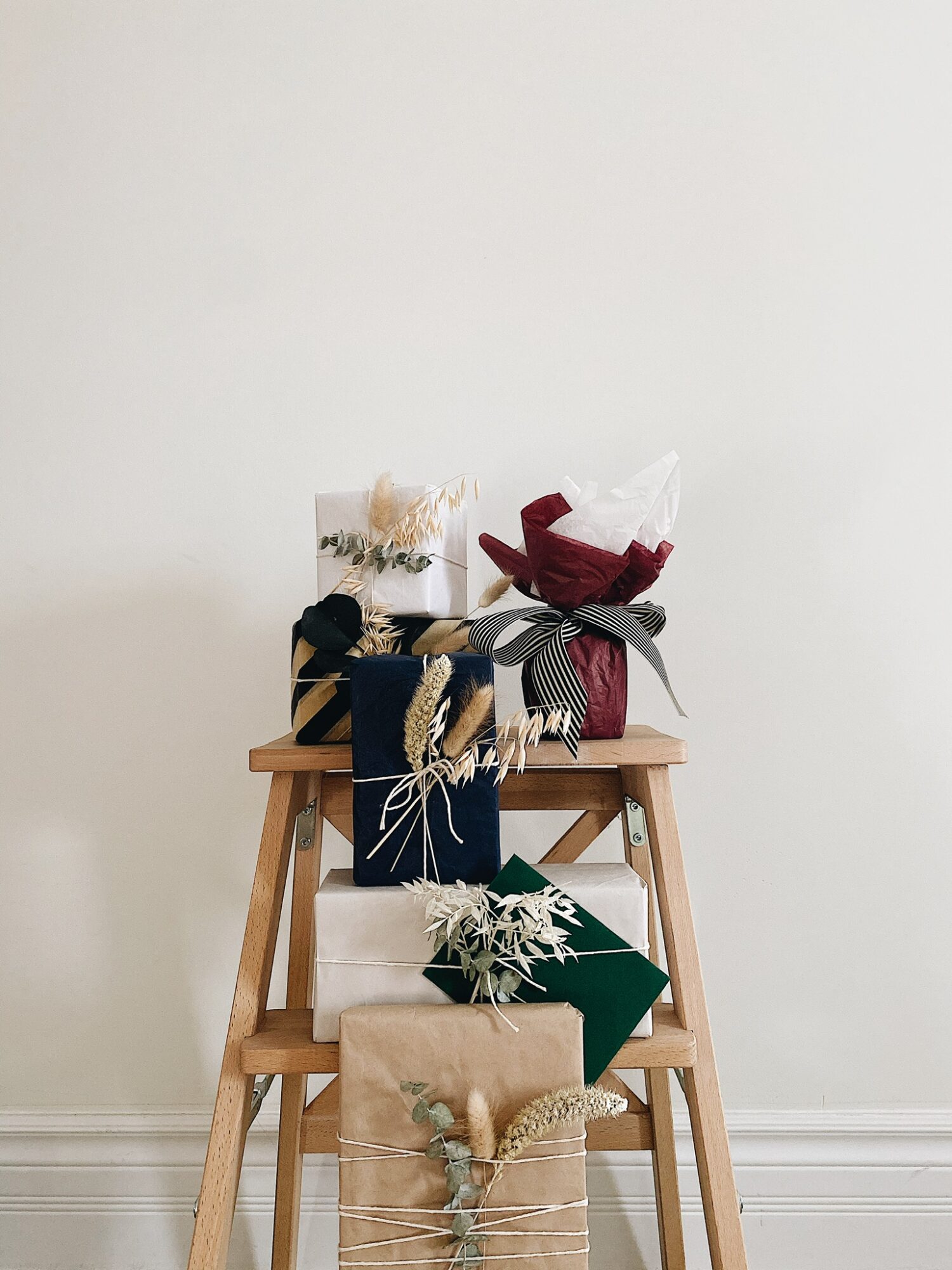 ---
THANKS FOR READING!
I hope that gives you an idea or two for your own gift wrapping plans this year!