It's finally time to unveil a project that I've been hinting at for a couple of months now, which is…the STYLE JOURNAL!
This is a new section of the blog where I'll be sharing a daily outfit (yep, daily!) along with a simple style prompt to accompany each one.
The purpose of this section is to offer inspiration to wear what you love (again and again!) and find new ways to make the most out of your closet. I'll be sprinkling in all the top styling tricks I've acquired over my years in the biz to help you see potential in what you already have or in pieces you may be considering. Think of it like an outfit feed without the distractions of social media.
It's already been so fun to create looks for this section (there are dozens in the pipeline!) and I'm thrilled to now have a dedicated space to share them in a succinct and regular format. My hope is that the Style Journal offers quick, helpful advice and perhaps a moment of creativity to your day. I think we could all use a bit more of that right now!
---
Head on over to the Style Journal to explore or read on for more on the thought behind this new feature.
---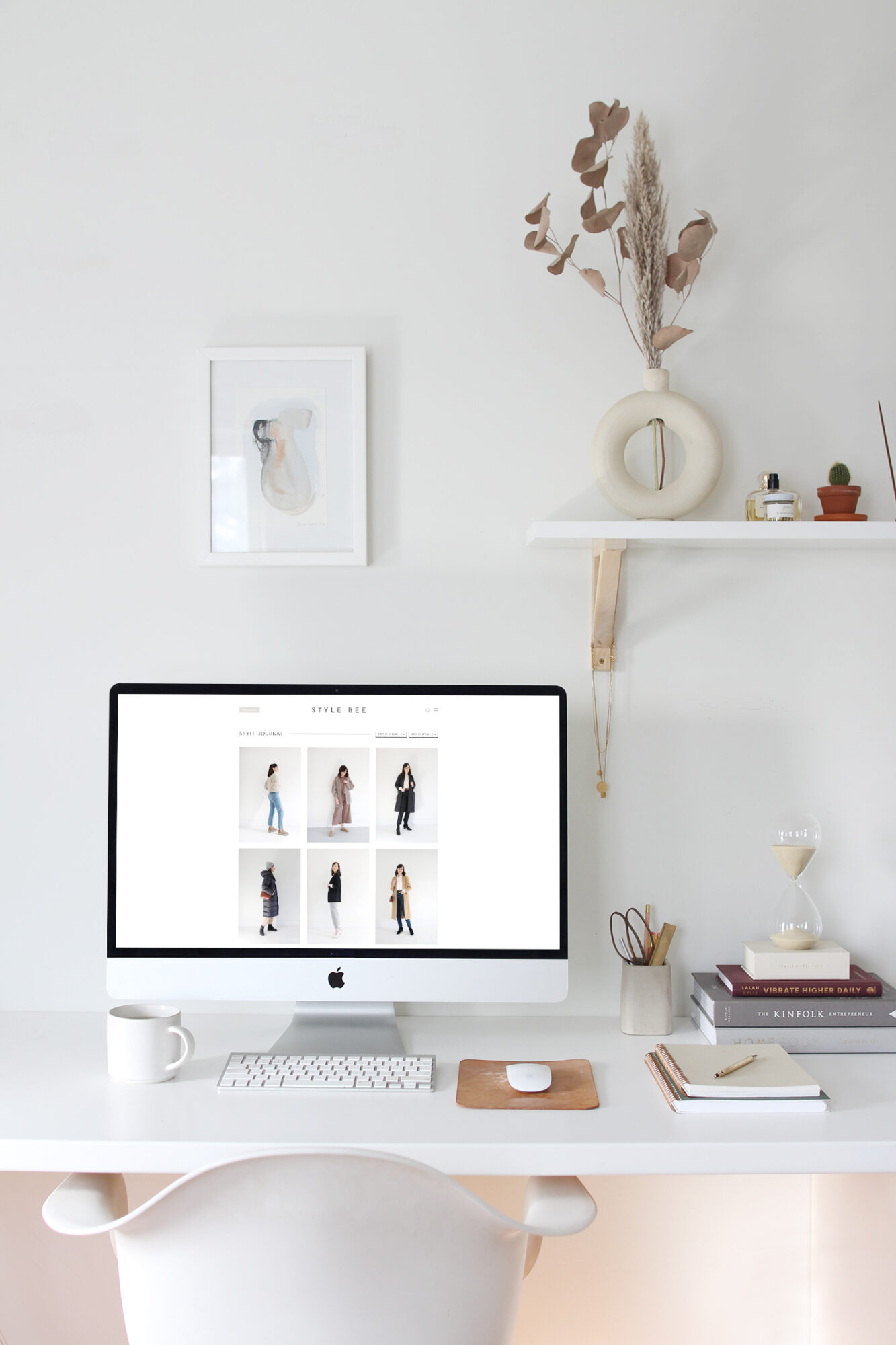 ---
Reasoning behind the Style Journal
---
I'd had this concept on my mind for ages and when the 30 Days of Outfits series wrapped up I did some reflection and analysis on the experience. It was one of my favourite creative exercises in a long time and one of the best months for traffic on the blog. It felt amazing to have content to share daily, motivation to get dressed and to be investing my time in this space rather than the abyss of social media. After receiving lots of positive feedback that the daily updates were enjoyable and helpful, I went to work on a longterm solution.
With the help of design mastermind, Hannah Rose Creative, the Style Journal began to take shape. Thanks to Hannah (whom I 100% recommend for any branding or design projects you have), this new section is not only beautiful to look at but also highly functional.
SORT BY SEASON OR STYLE: You can filter the journal by season and/or style (with more categories to be added over time) to sort looks based on what you're interested in wearing.
Right now there are only a handful published, however, the results will get better and better as time goes on. My goal is that by the end of this year there will be an entire library for you to explore and keep returning to for inspiration. See how the filter works below or test it out on the journal!
---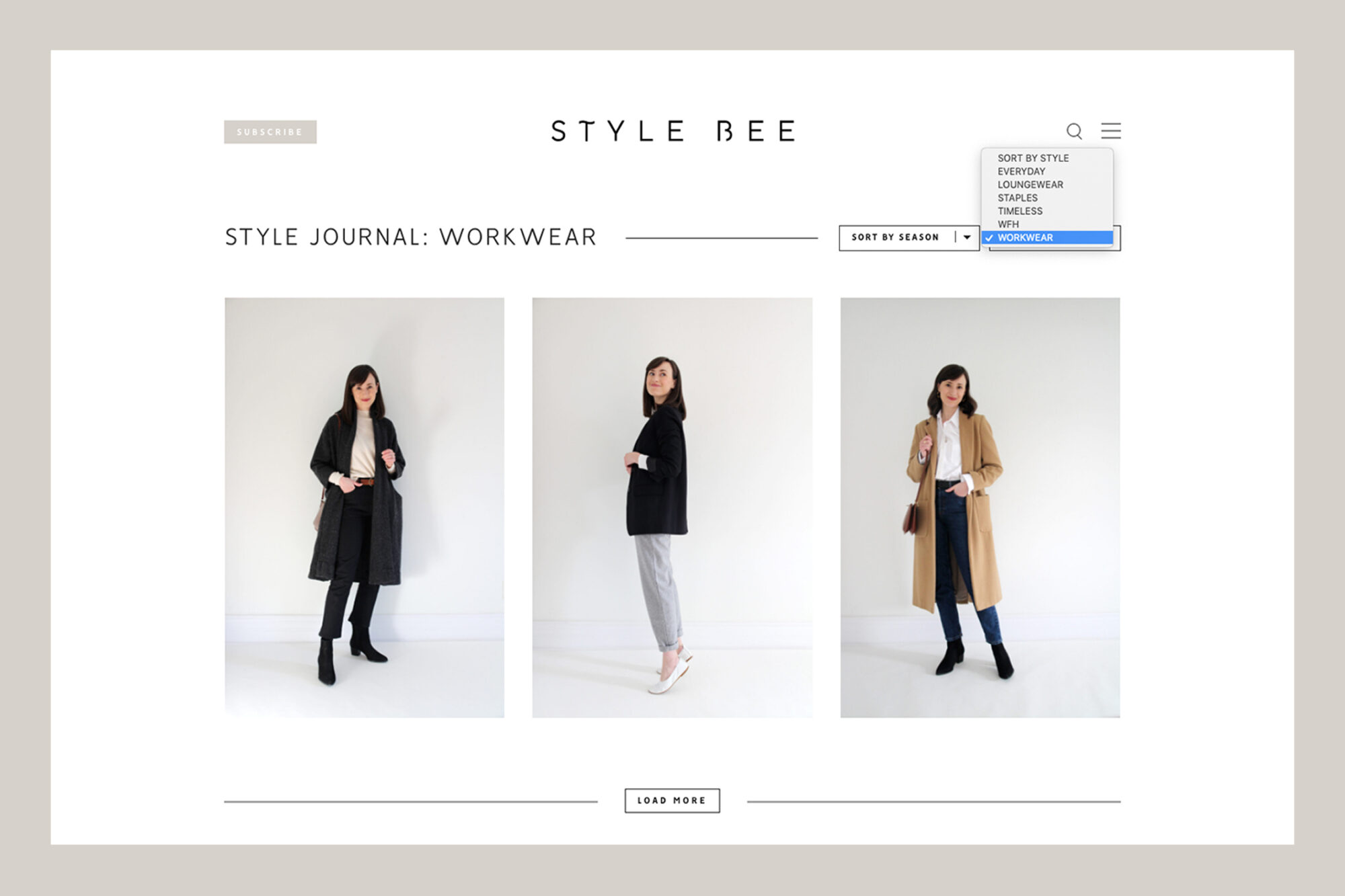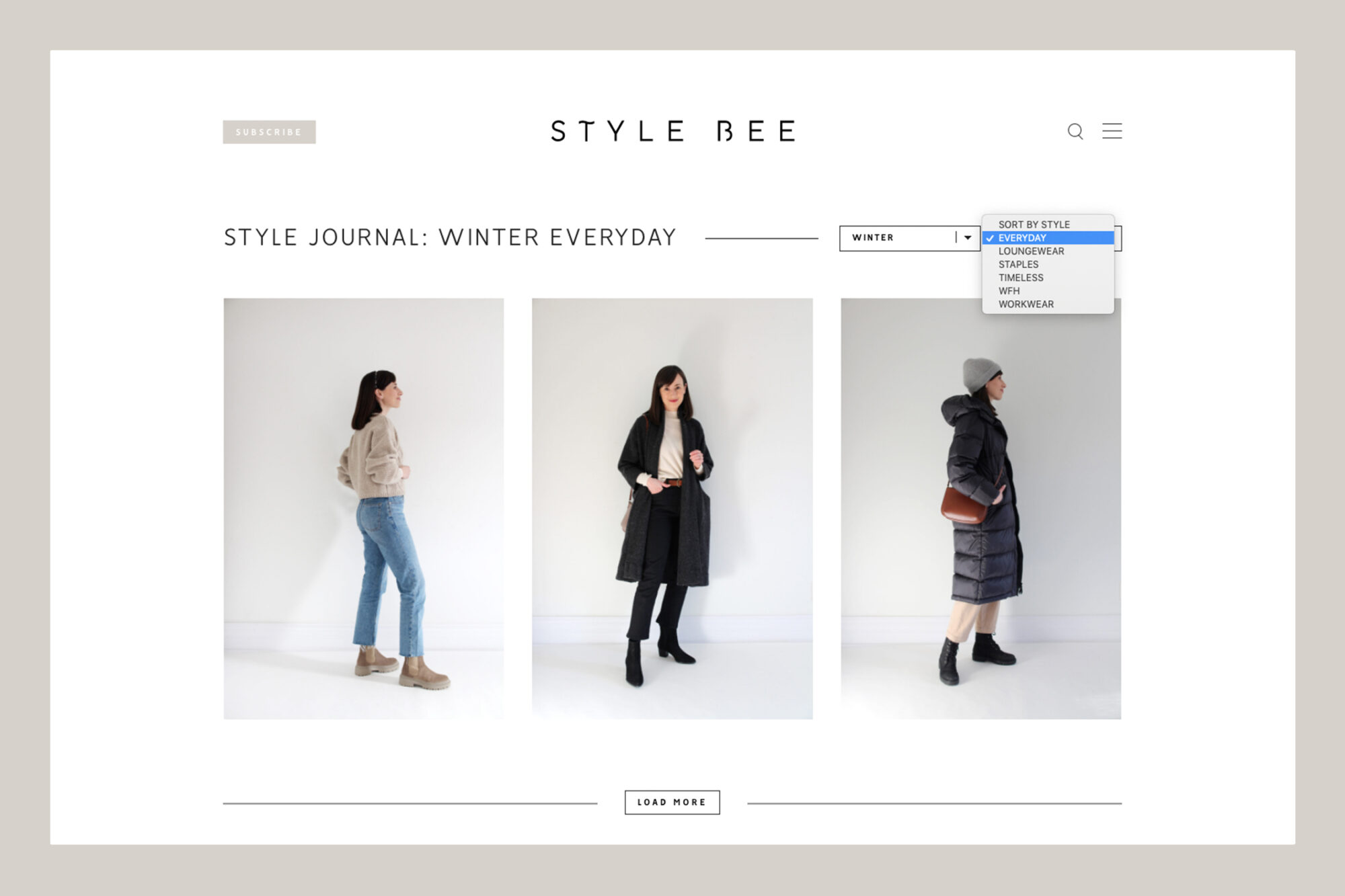 ---
What to expect
---
DAILY STYLE INSPO: A new look will be published every morning, so there will be something to for you to see every day! This frequency may change but for now, it's feeling doable and I've got lots of looks lined up.
WHERE TO GET THESE POSTS: Of course you can always find them here on the blog, new ones will appear on the home page right under the latest blog post and you'll find a Style Journal link in the top right corner on every page.
I'll also be sharing in my IG stories and/or you can subscribe to my newsletter , which is also getting an overhaul. I'll be sending the newsletter out every two weeks and the next one goes out on Valentine's Day!
You can also add this link to your Feedly roll if that's where you like to read your favourite blogs (it's what I use!). Blogovin' is also great for desktop use and is my preference over Feedly, but they don't have an app. You can follow me there via this link.
If you're more of a Pinner (I see you!) then be sure to follow the Style Bee page where they'll be added on a weekly basis.
STYLING PROMPTS: The title of each post is the styling prompt for you to interpret and apply to your own closet. Some prompts will be very straight forward and others might be more technical (like the one below).
The photos and styling notes are there to add some inspiration and a little nugget of styling wisdom for you to use as you see fit. You'll also find easy-to-access links to all the items whenever possible and any fit notes or active discounts.
---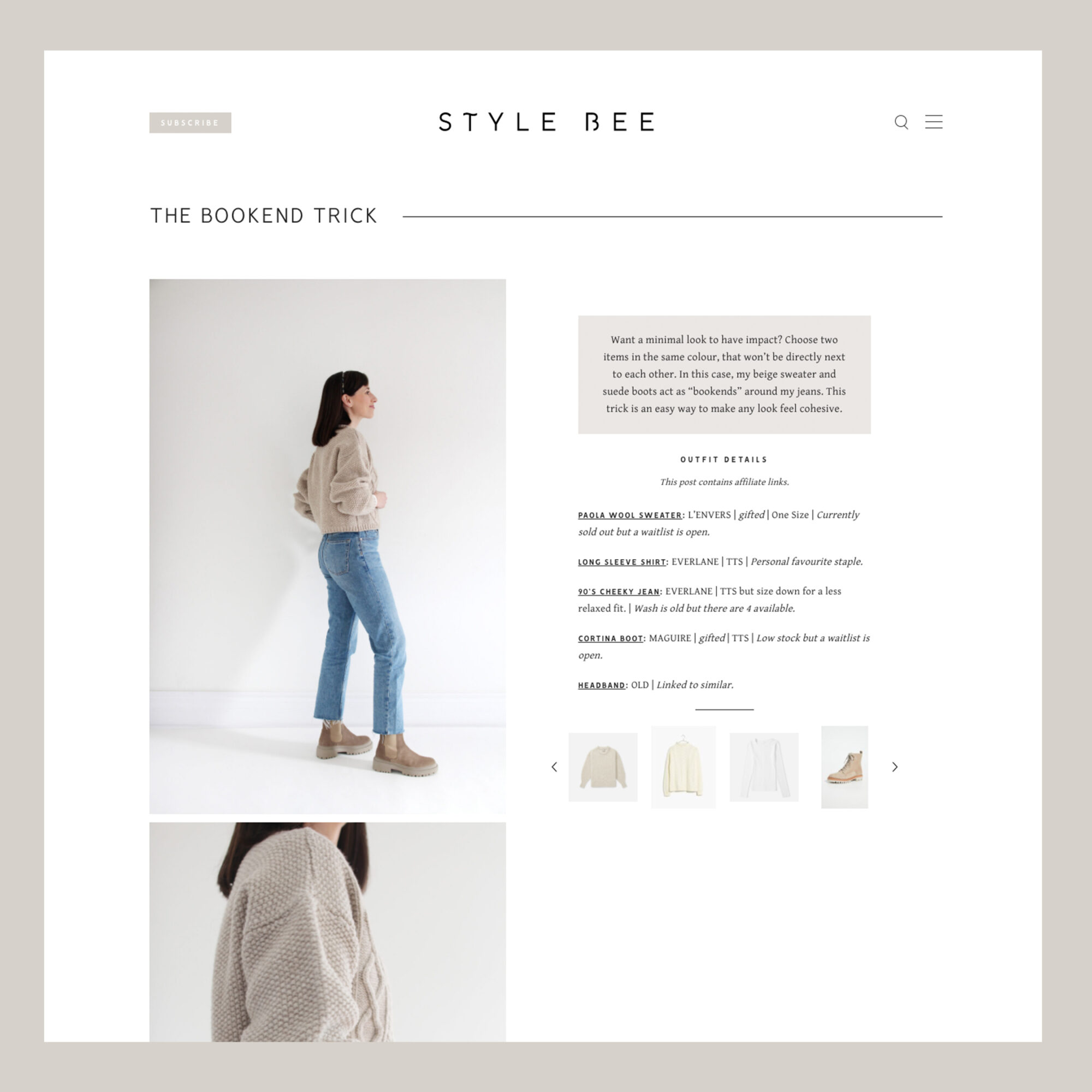 ---
WHY NOT JUST POST ON INSTAGRAM OR LTK?
---
This is a question I considered at length and there are many reasons why I decided to invest in the development of this new section. One primary reason is that I'm working on setting some better boundaries as to who I create content for and why I'm creating it. I'm not interested in creating content to get instantly swallowed up in Instagram's algorithm or slip silently into the abyss of social media.
LikeToKnowIt is a great shopping app (follow me here) but it also has its limitations when it comes to linking smaller brands and can feel less about style and more about shopping.
Essentially, it comes down to ROI and having a space that isn't controlled by the whims of a mega corporation is really important to me. Blog-based content is inherently evergreen and the longevity aligns much better with my own philosophy on both consumption and business.
I know I'm not reinventing the wheel with the new section but I hope you'll enjoy it! Your support allows me to keep improving the Style Bee reader experience without running ads or relying on paid content.
I'm so grateful that I get to keep creating authentic and uplifting content for you!
---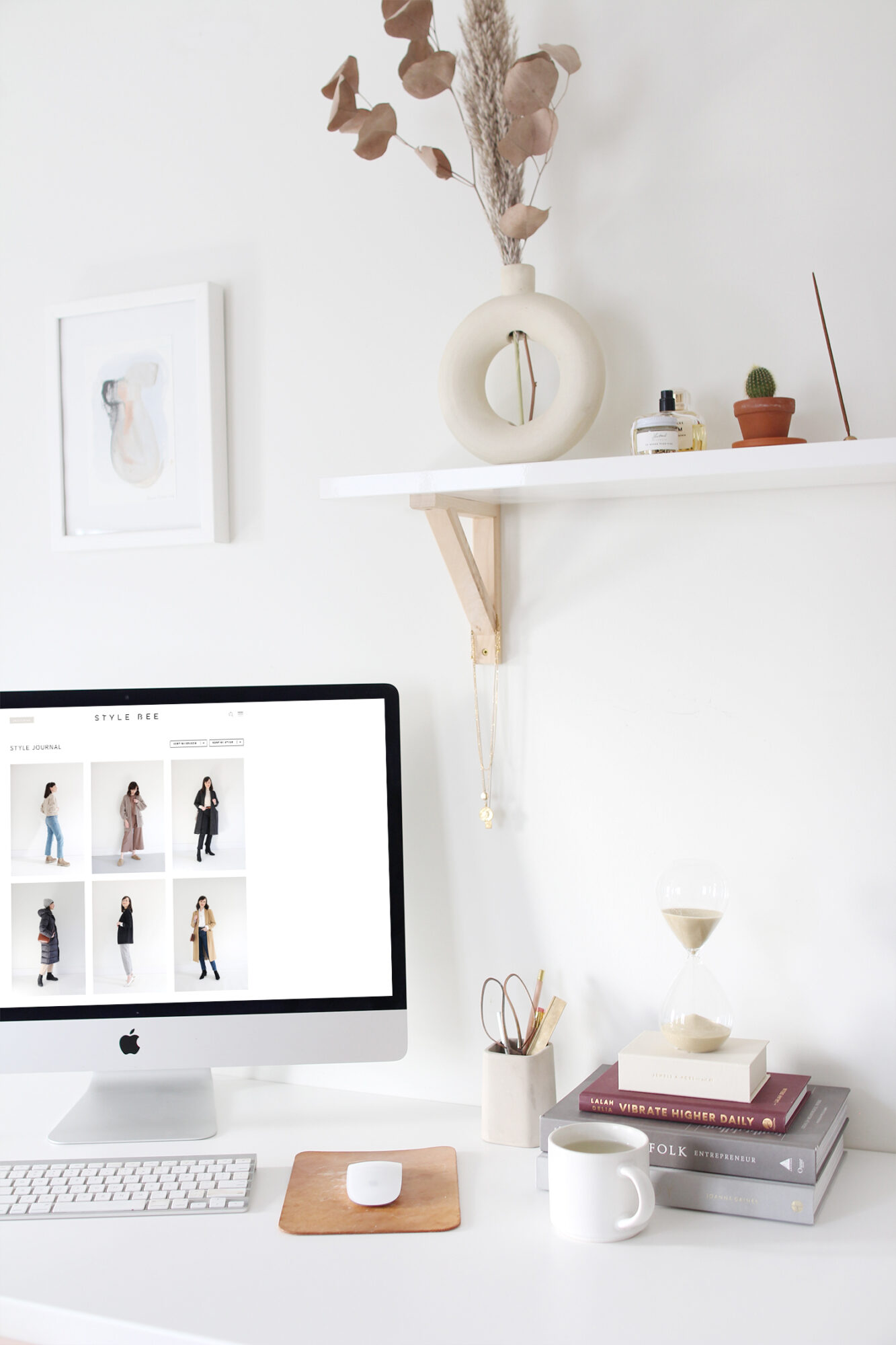 ---
Thanks for tuning in!
---
I'm so excited to create an ongoing resource to serve as a daily style guide that can help alleviate a decision or two from your morning to-do list. Head on over to the Style Journal to explore the first six styling prompts and tune in daily for new ones! The next one goes up tomorrow at 6 am EST.
If you've got any feedback for me, I'd love to hear it. Feel free to leave a comment here or send an email to lee@stylebee.ca!