By know you've likely noticed that I love an easy outfit building technique and this is one of my all-time favourites. One base styled multiple ways always helps me see more potential in my closet and I'm sure it'll do the same for you if given the chance.
Today, my "base" is comprised of a ribbed fitted crew (by KOTN) and a pair of Levi's 501's (vintage). These are two pieces that offer loads of versatility and since lots of folks have something similar in their wardrobe, I thought they'd be a good combo to style. Since we're getting a cold spell for the next few days these looks are geared towards slightly cooler temps but can easily work with lighter layers.
Read on for a look at this easy base and three ways to style it for early spring or fall weather.
---
This post is not sponsored or produced in partnership with any brands mentioned but does contain affiliate links. If you see something you like and decide to shop through the links included, I may earn commission on a sale at no additional cost to you. All opinions are always my own and I only share items I love and think you might too. Thanks for supporting Style Bee!
---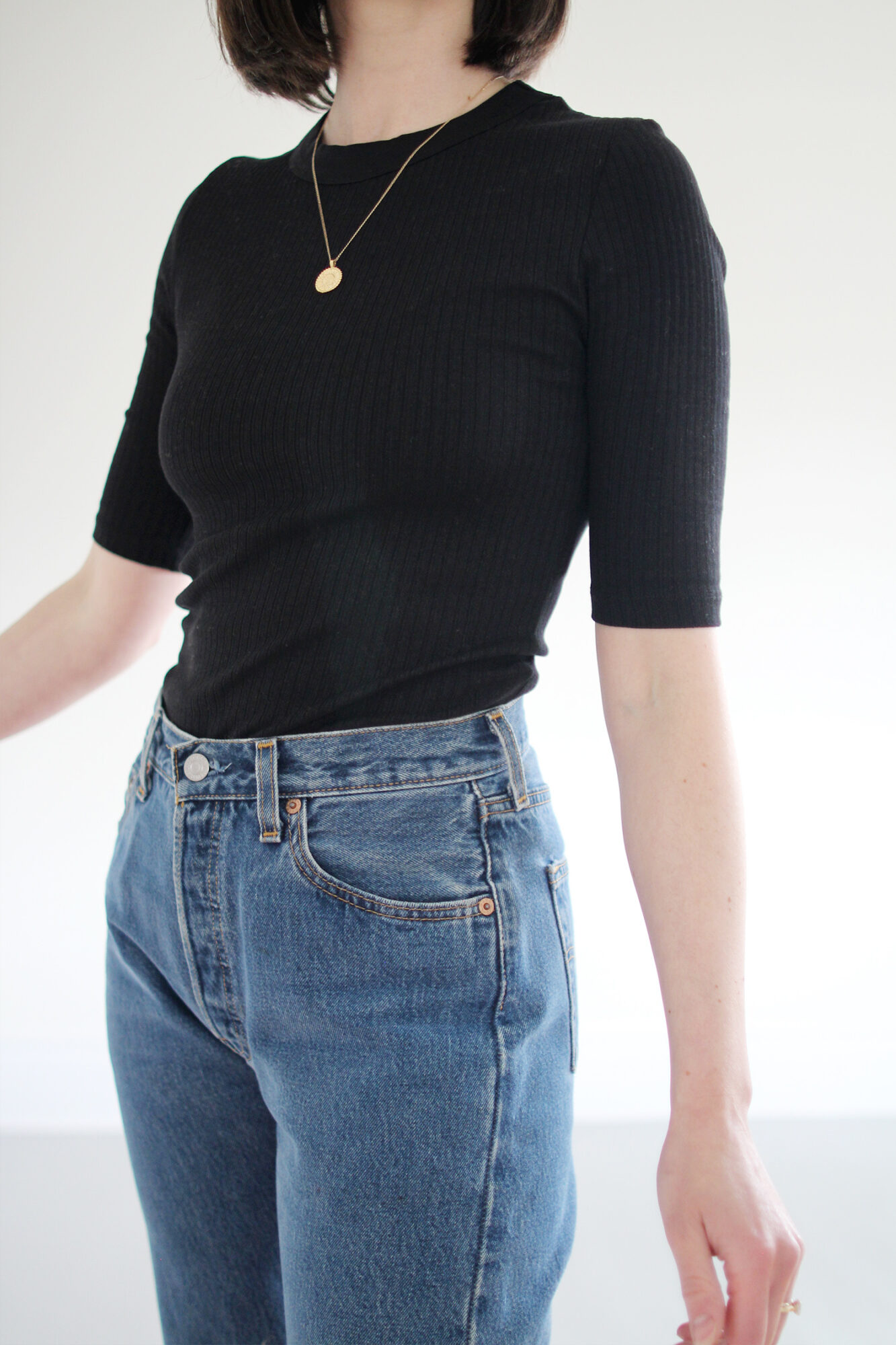 ---
THE BASE
---
I love a fitted 1/2 sleeve tee, especially with looser fitting or straight leg jeans. This style of top is elegant and unique but still comfortable and easy to style. I'm wearing the ribbed fitted crew by KOTN and I got my usual size Small.
Here are a few options I really like:

---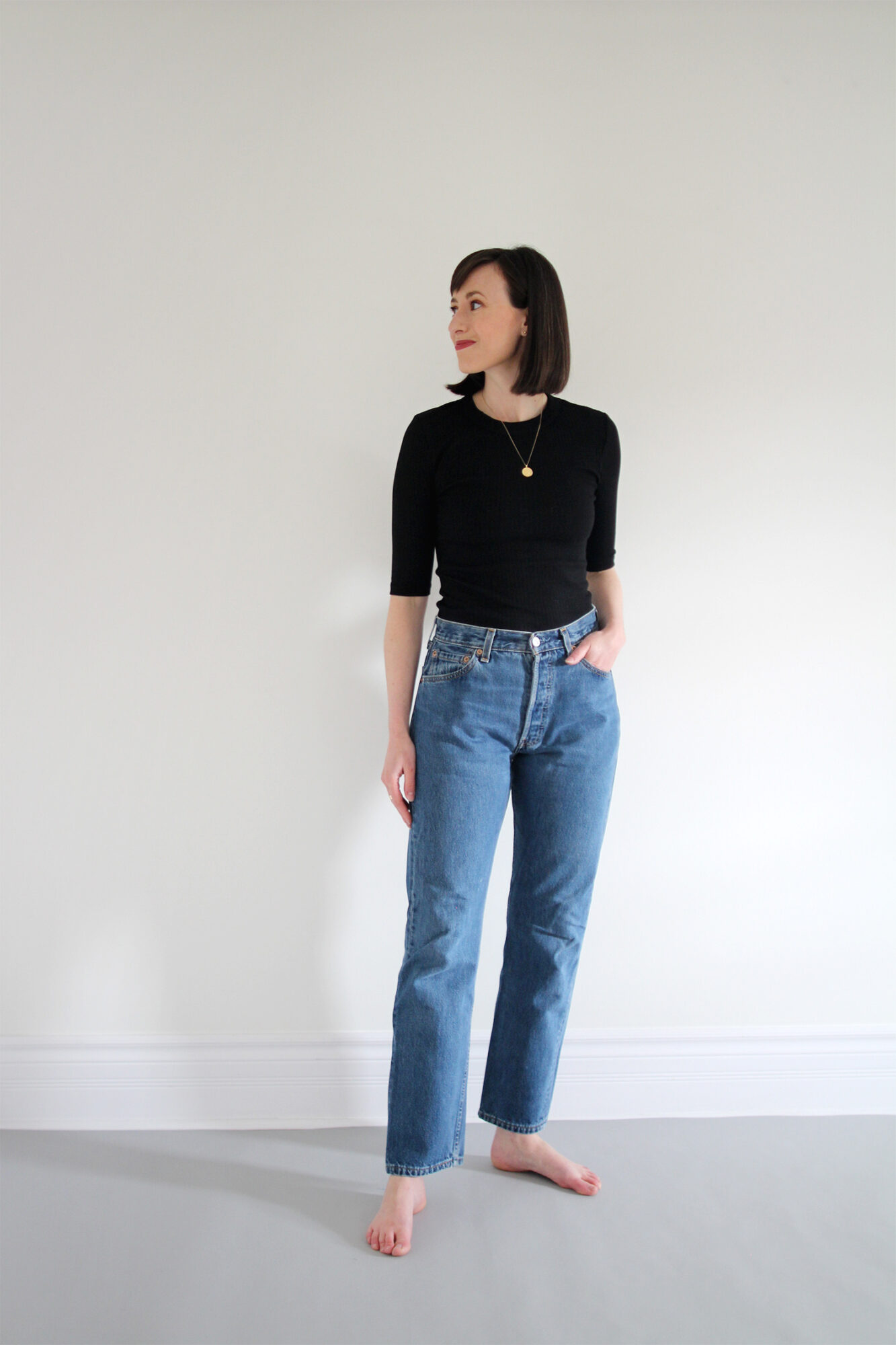 ---
Vintage 501's are a great option for a classic, high rise, straight leg denim. BUT the right pair can be really hard to come by (it took me years to find mine). Since the process can be pretty arduous, I've rounded up of some modern options.
The 501's Straight in Market 6th Street are very close to the one's I'm wearing and if you don't want quite as loose a fit through the leg, I'd suggest the Skinny 501's, which are not super tight but have a slimmer cut overall.

---
LOOK 1
---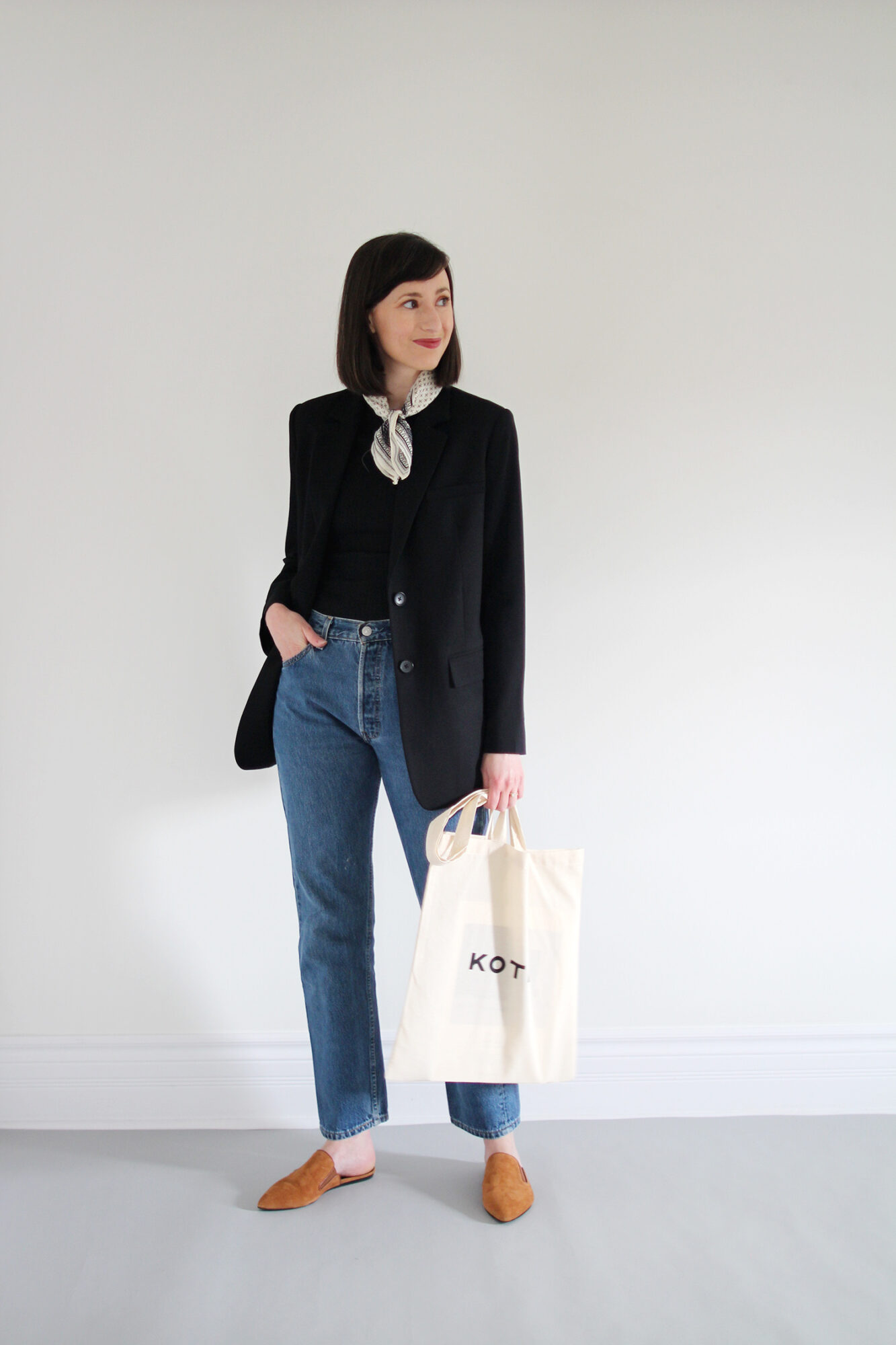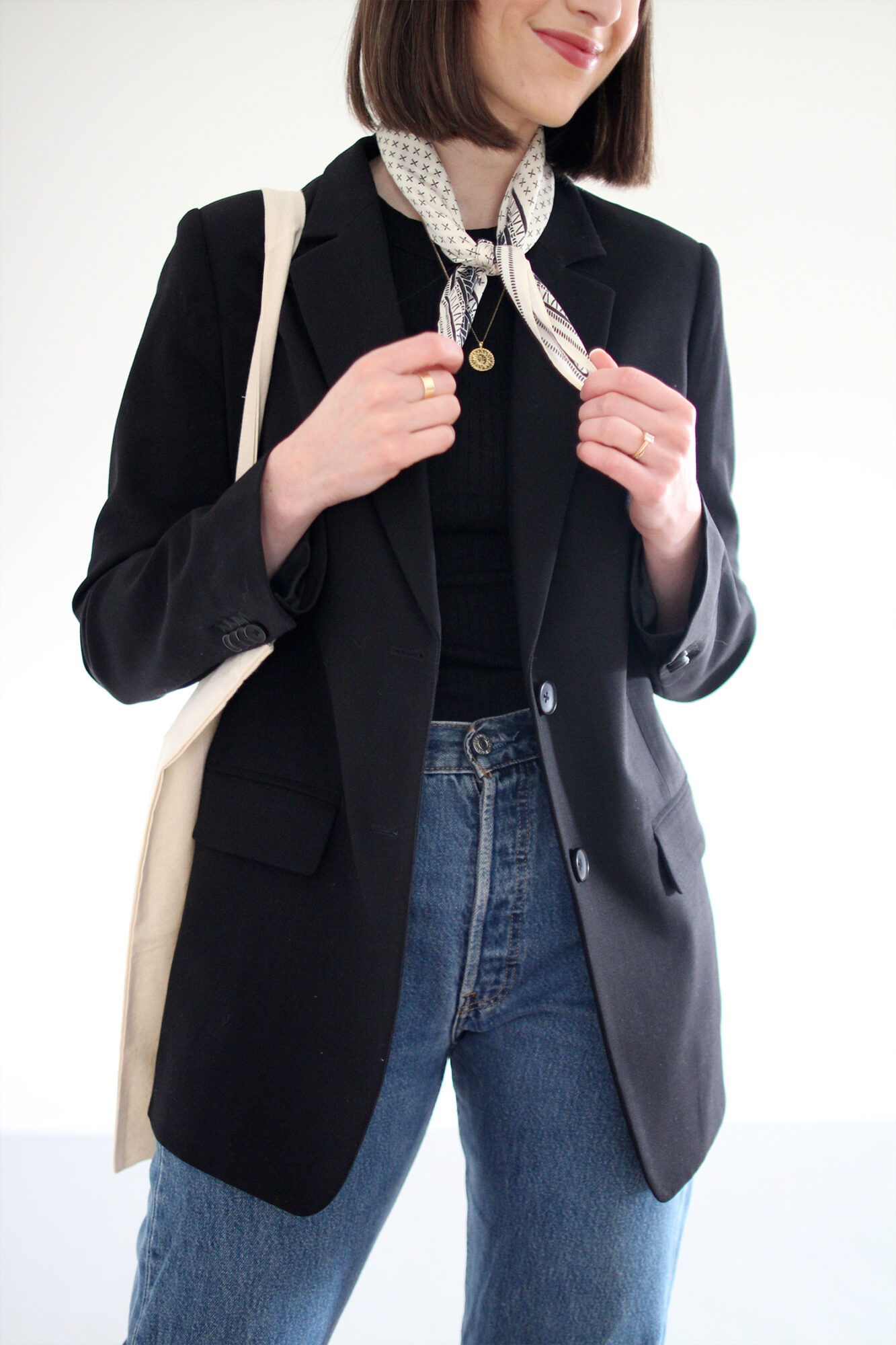 ---
This classic spring look is both comfortable and easy-going but still feels sophisticated and a little bit elevated. I like this one for Zoom calls, or anytime I have to zip out for errands, to grab a coffee, or even just for afternoon garden scouting with Dobby.
---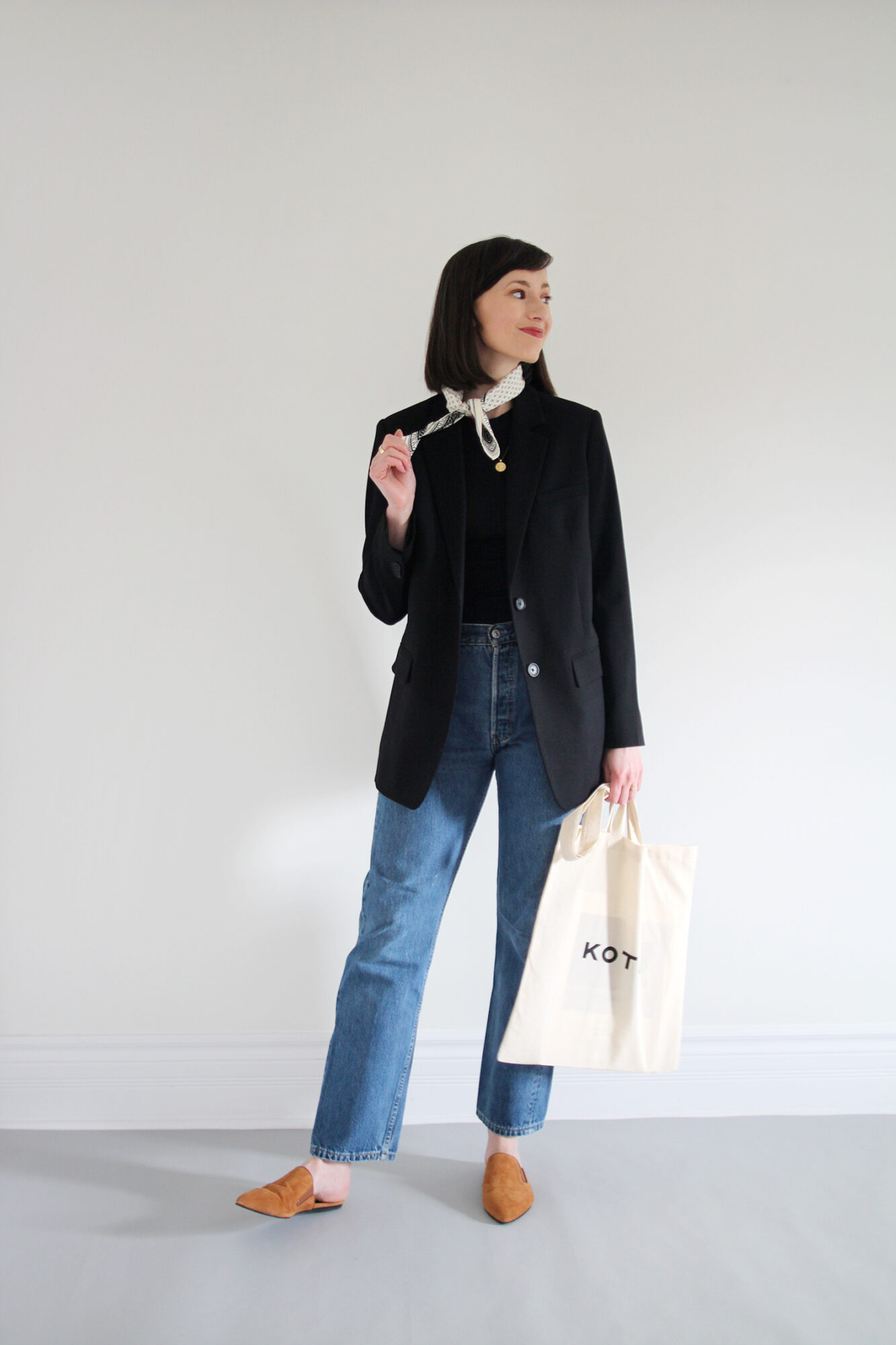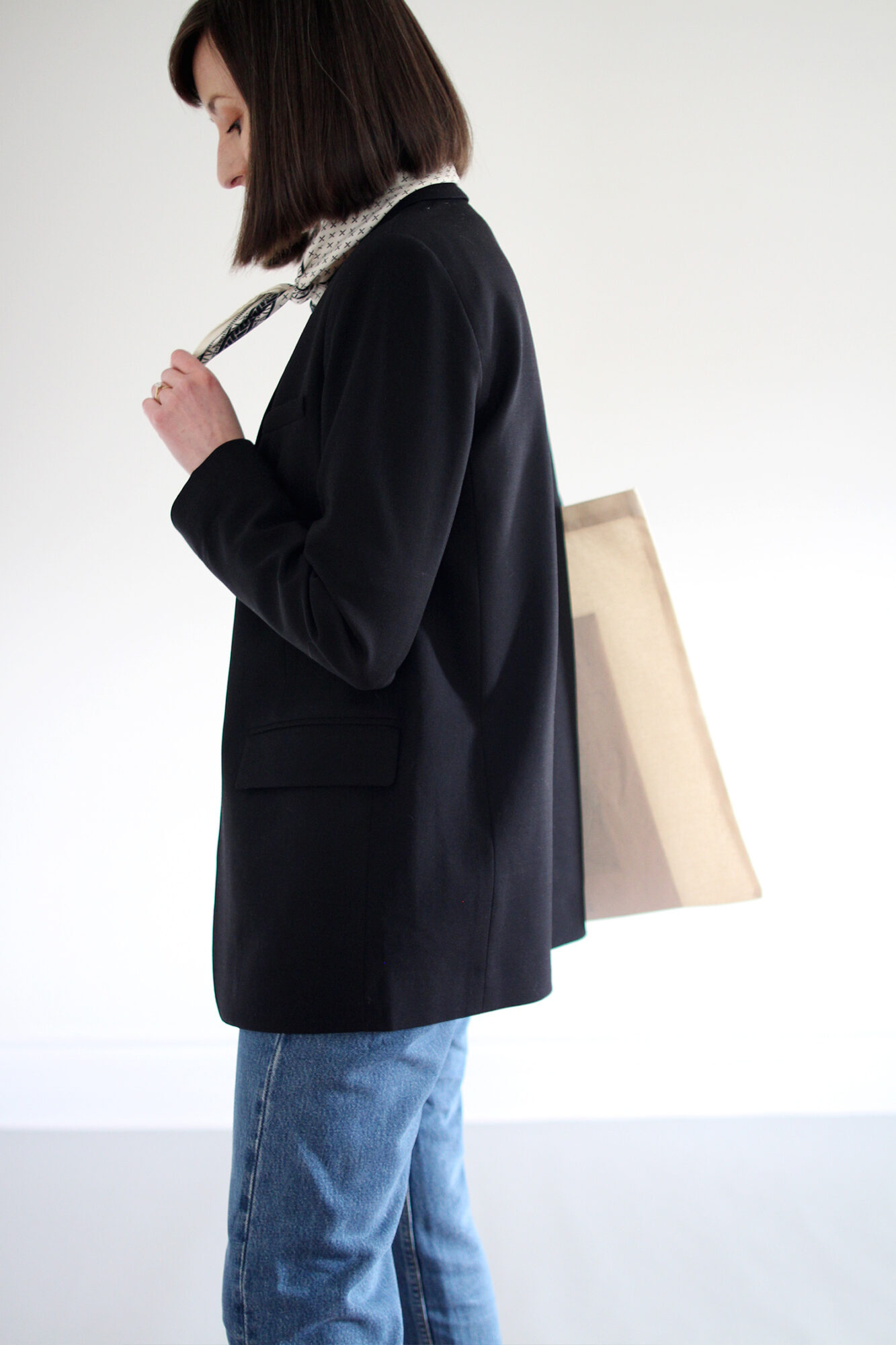 ---
OUTFIT SOURCES
---

---
LOOK 2
---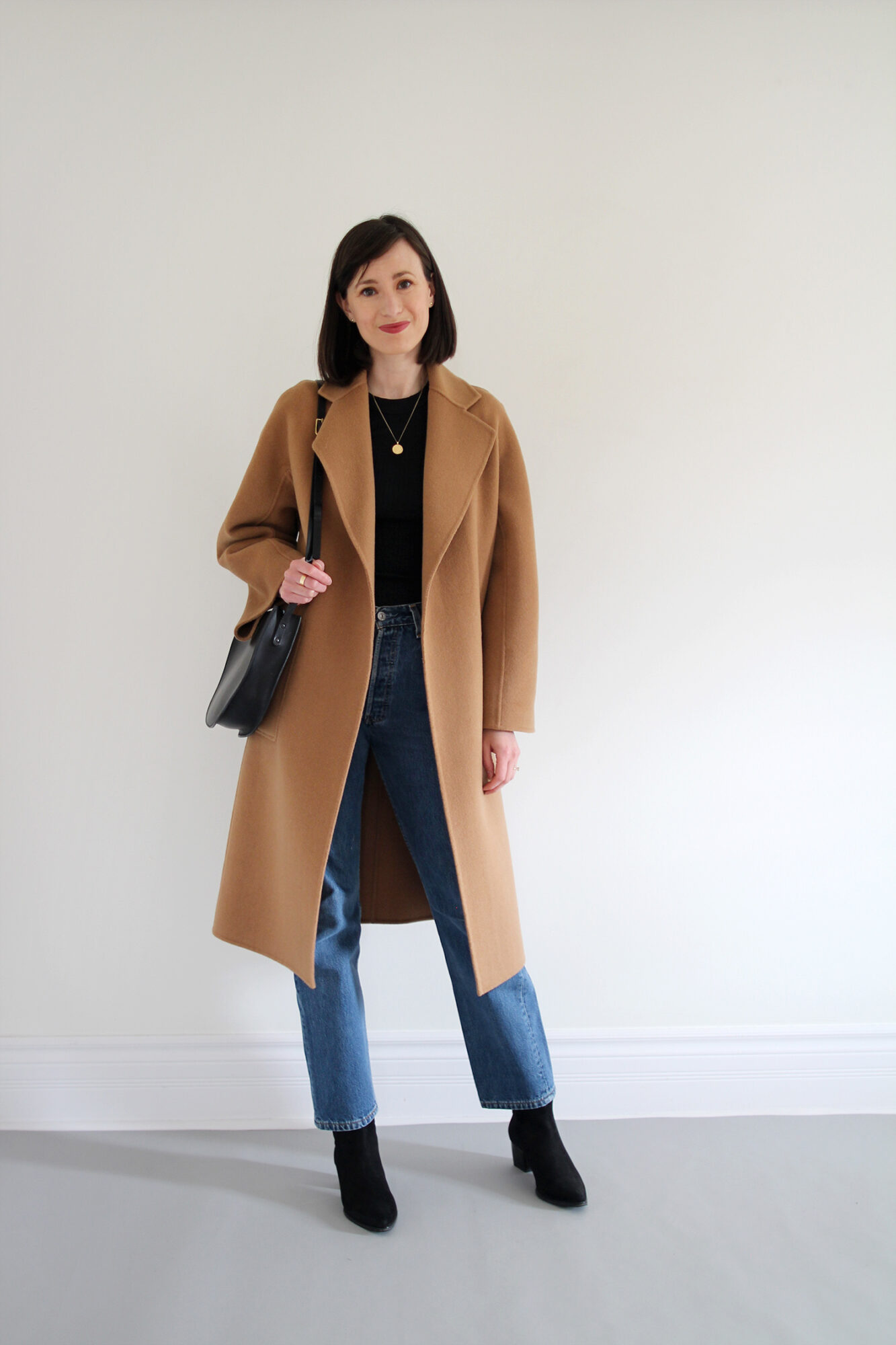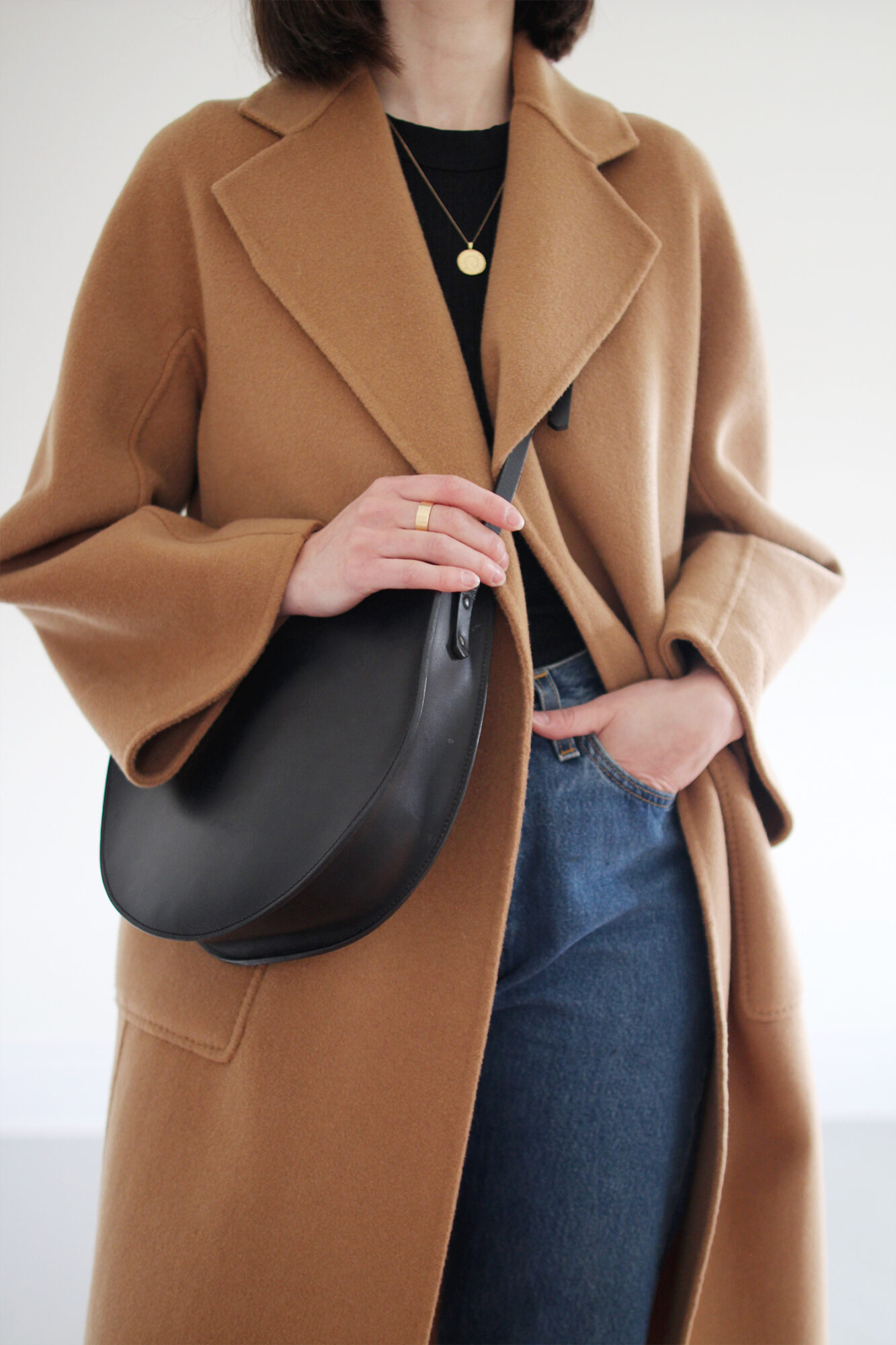 ---
Not reinventing any wheel with this outfit but it's on my forever favourites list. Don't tell anyone, but I kind of love these cooler spring days because I get a chance to wear the outfits I can't get away with in the late fall and winter. If we could go out for dinner this would be a date night look for sure.
To give this look a little more of a spring vibe I'd simply swap the camel coat for a classic trench.
---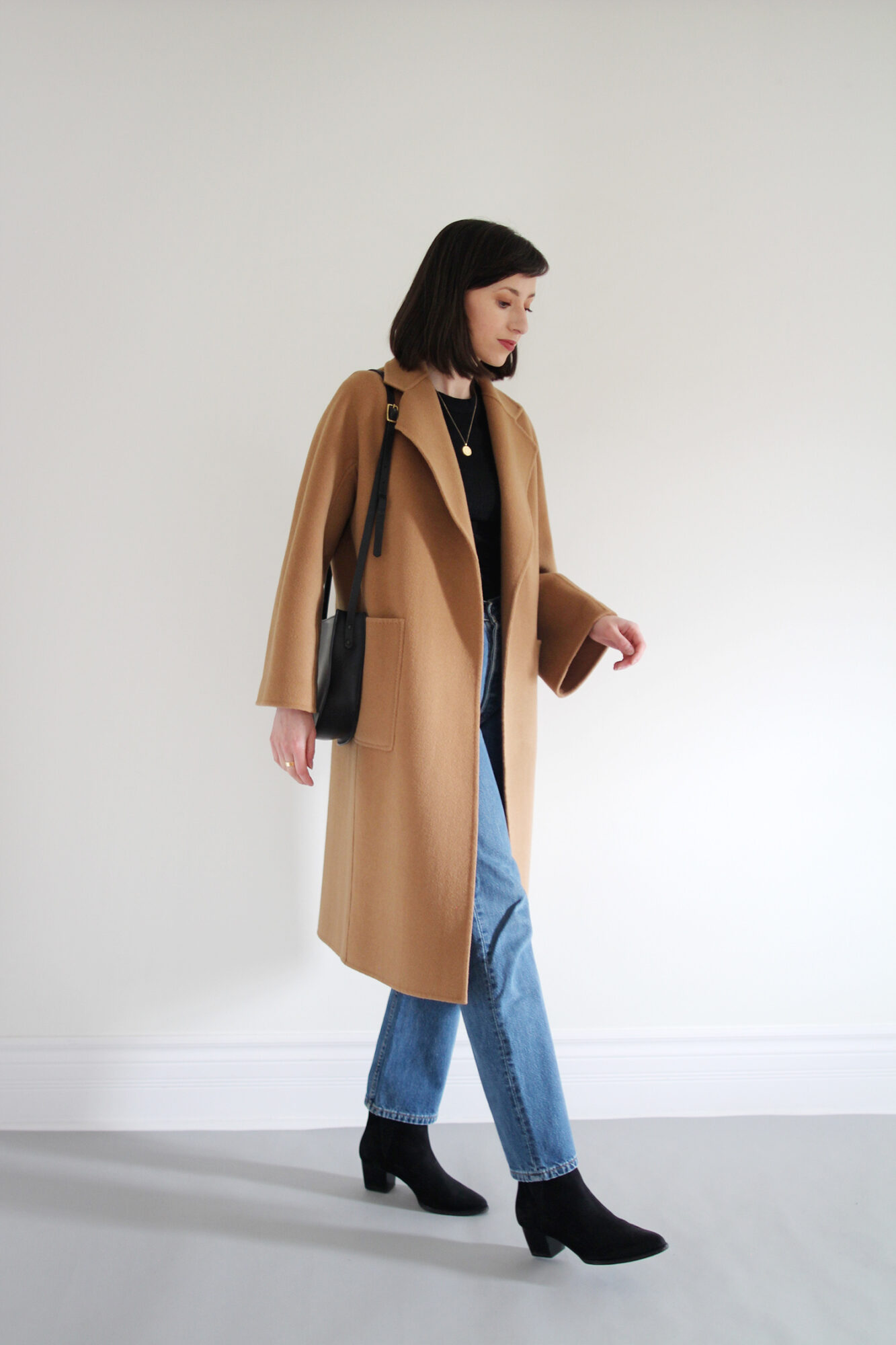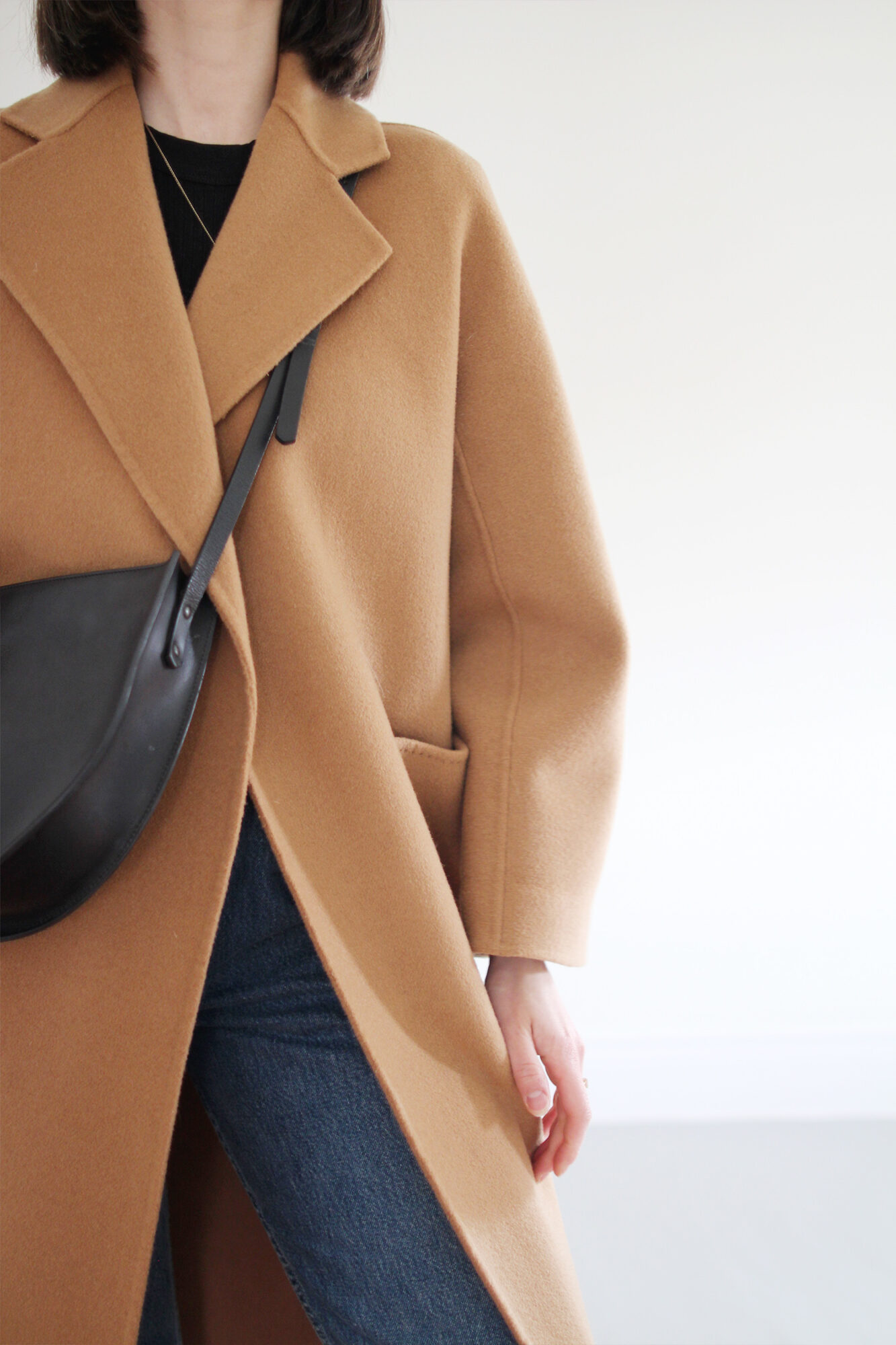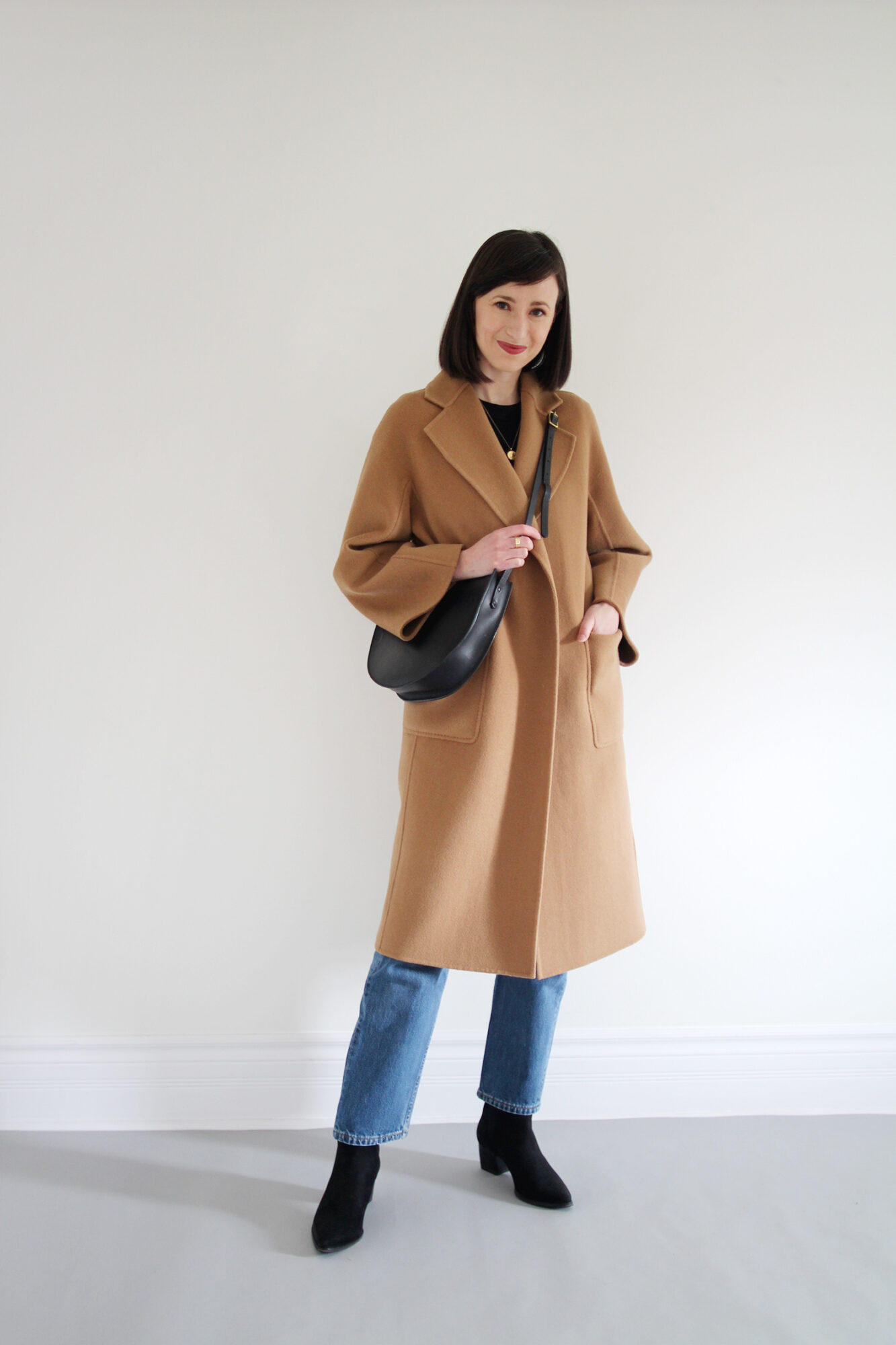 ---
OUTFIT SOURCES
---

---
LOOK 3
---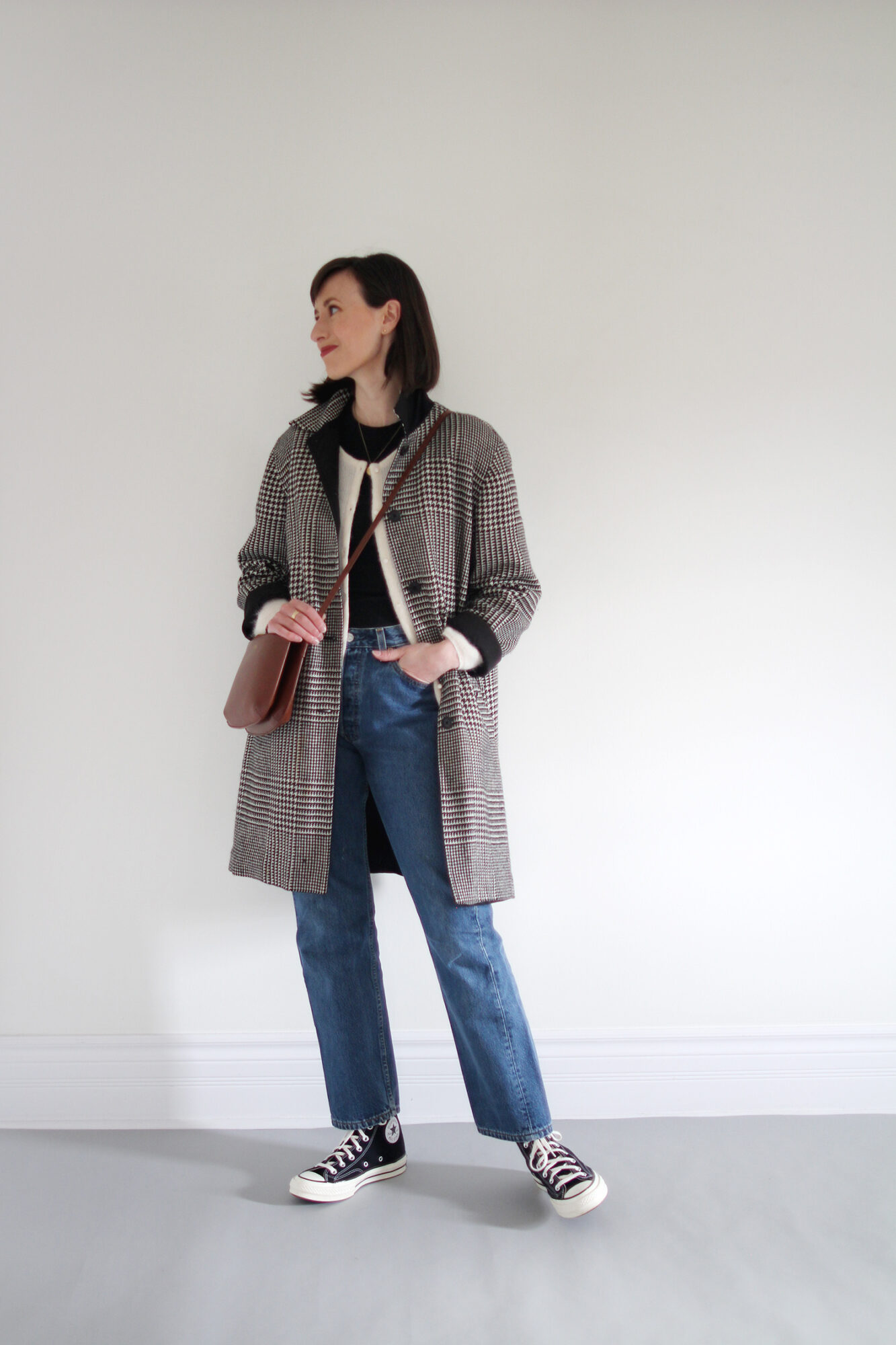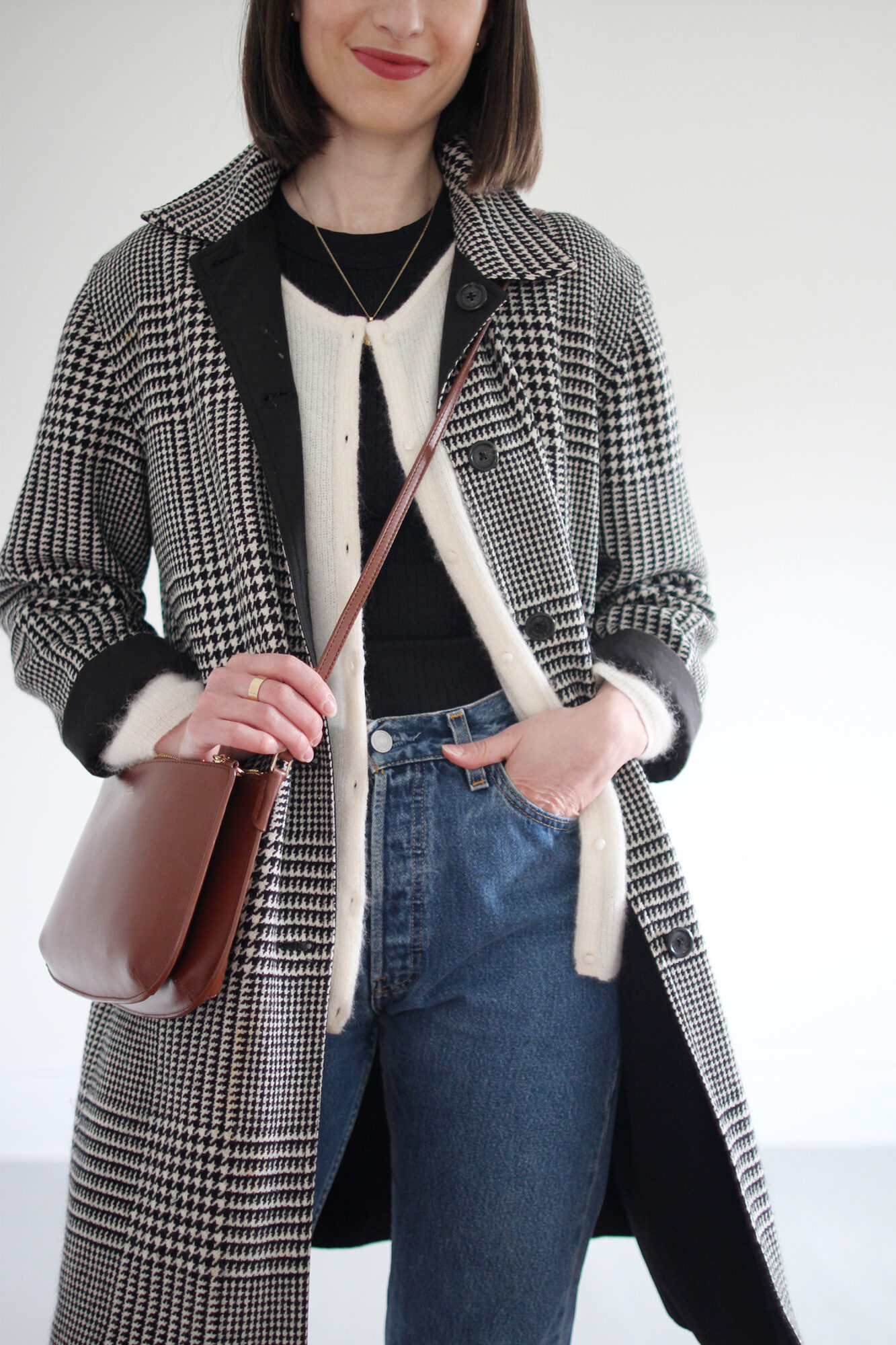 ---
This look is one I wear for spring morning dog walks along the river. Light layers, comfy shoes, classic patterns and a minimal palette can't be beat! I usually swap the bag for a coffee and add a beanie to keep my ears cozy in the wind.
---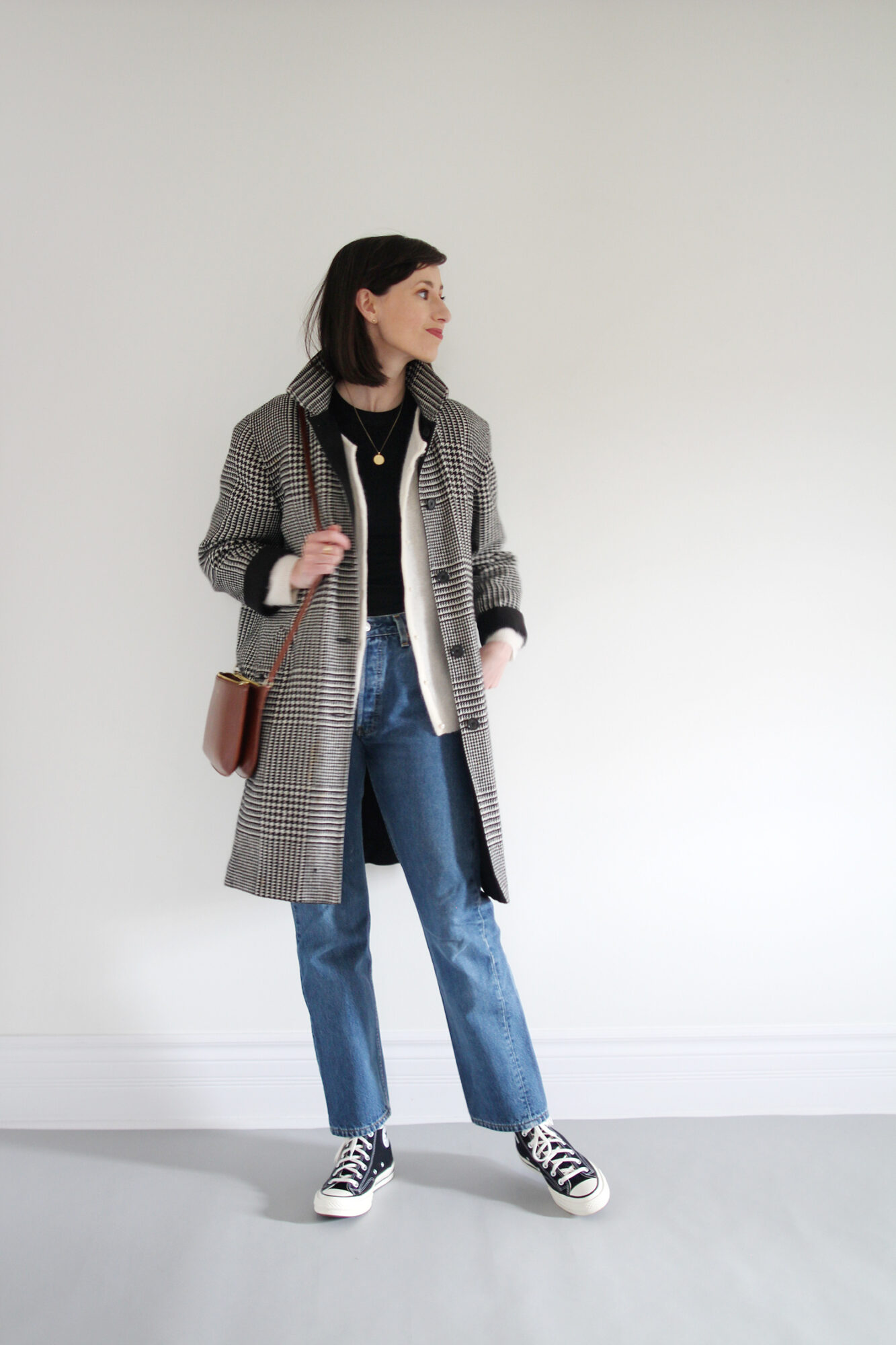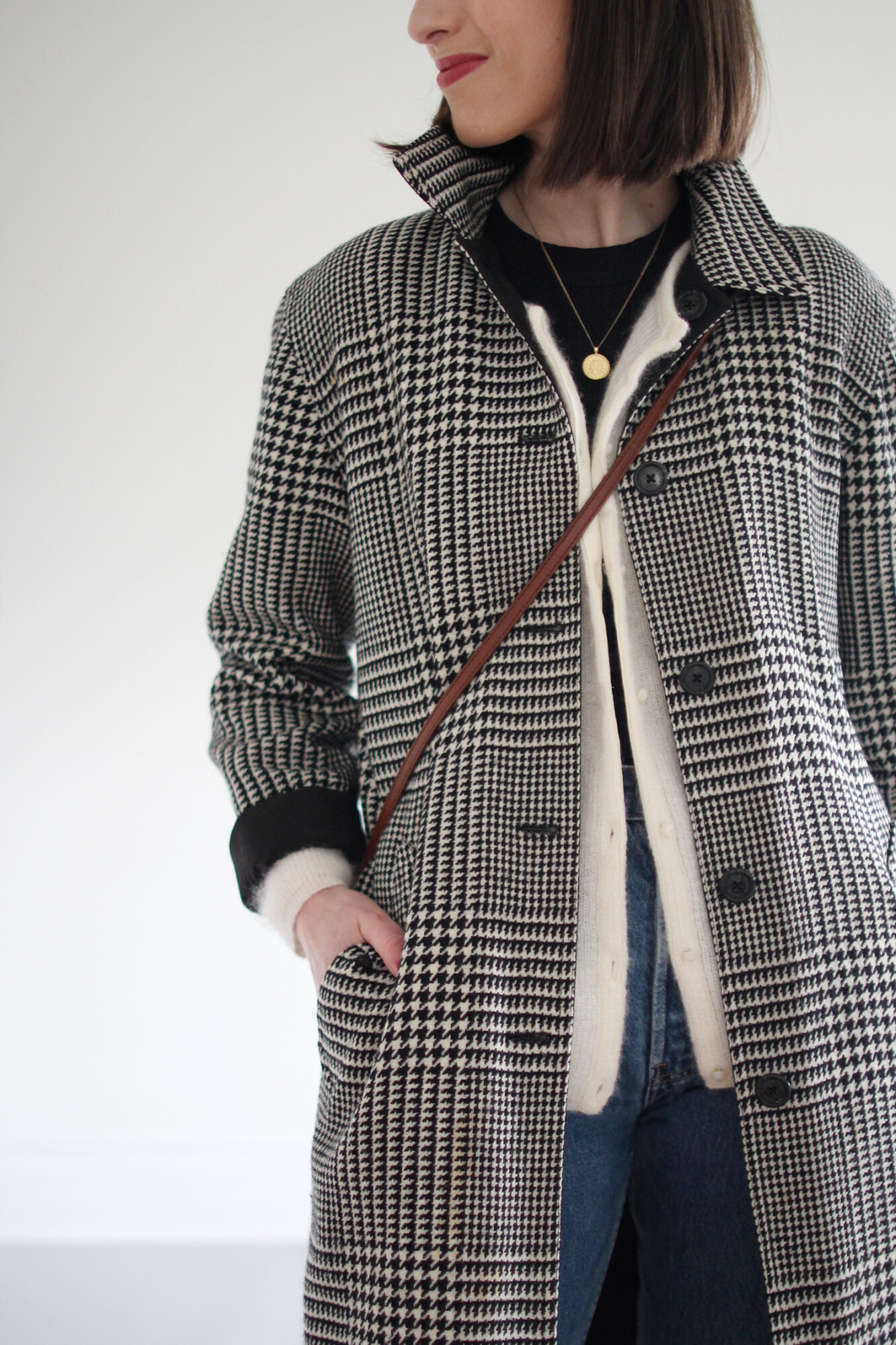 ---
OUTFIT SOURCES

---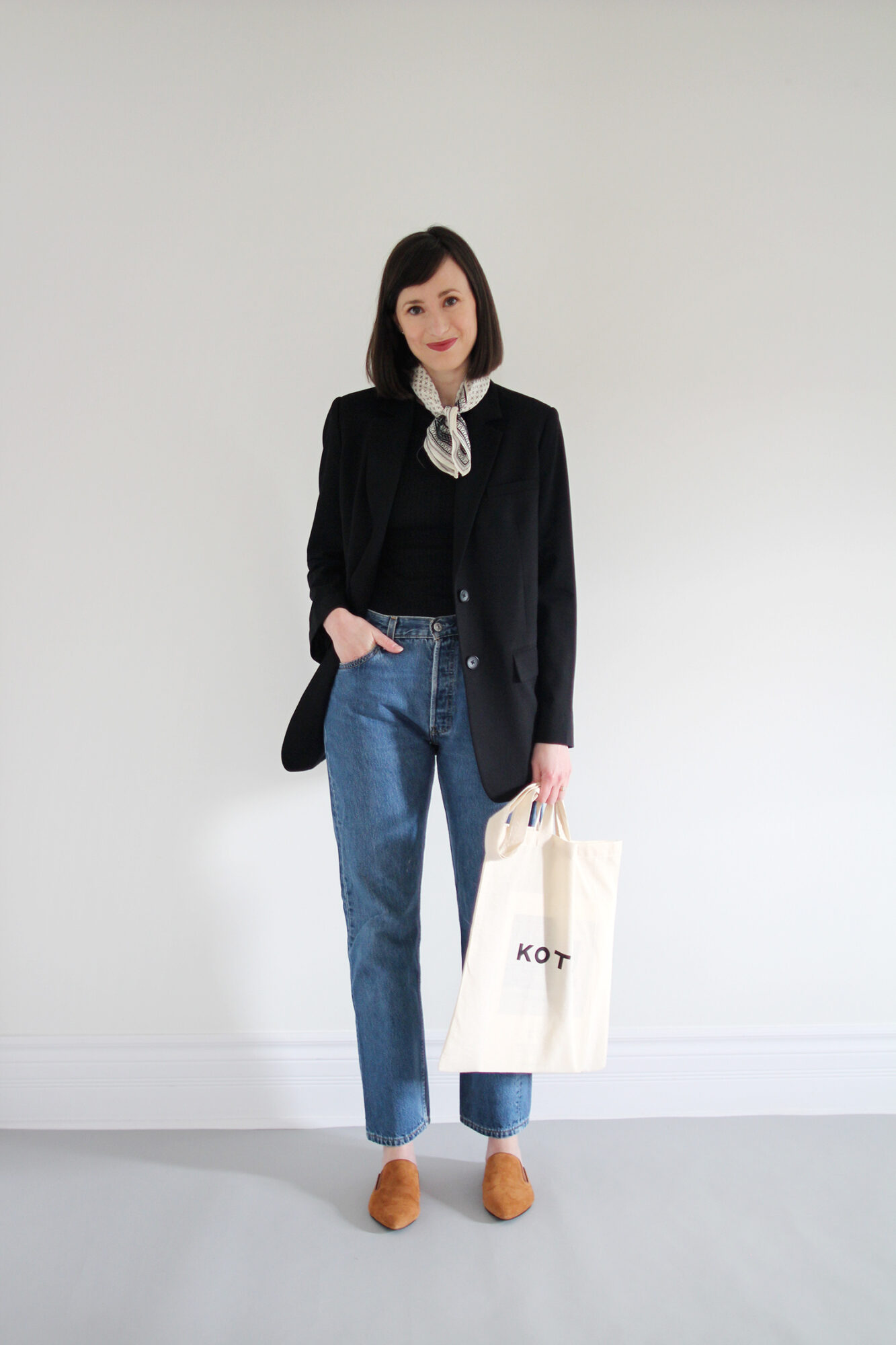 ---
THANKS FOR READING!
---
I hope this post gave you an idea or two for some staples in your closet!