Summer is in full swing on the lake and all the elements we love about life out here have come flooding back. Read on for a photo journal of some of my favourite sights and scenes over the last couple of months.
The theme of the last couple of months has been: savouring small delights and appreciating that good things take time.
---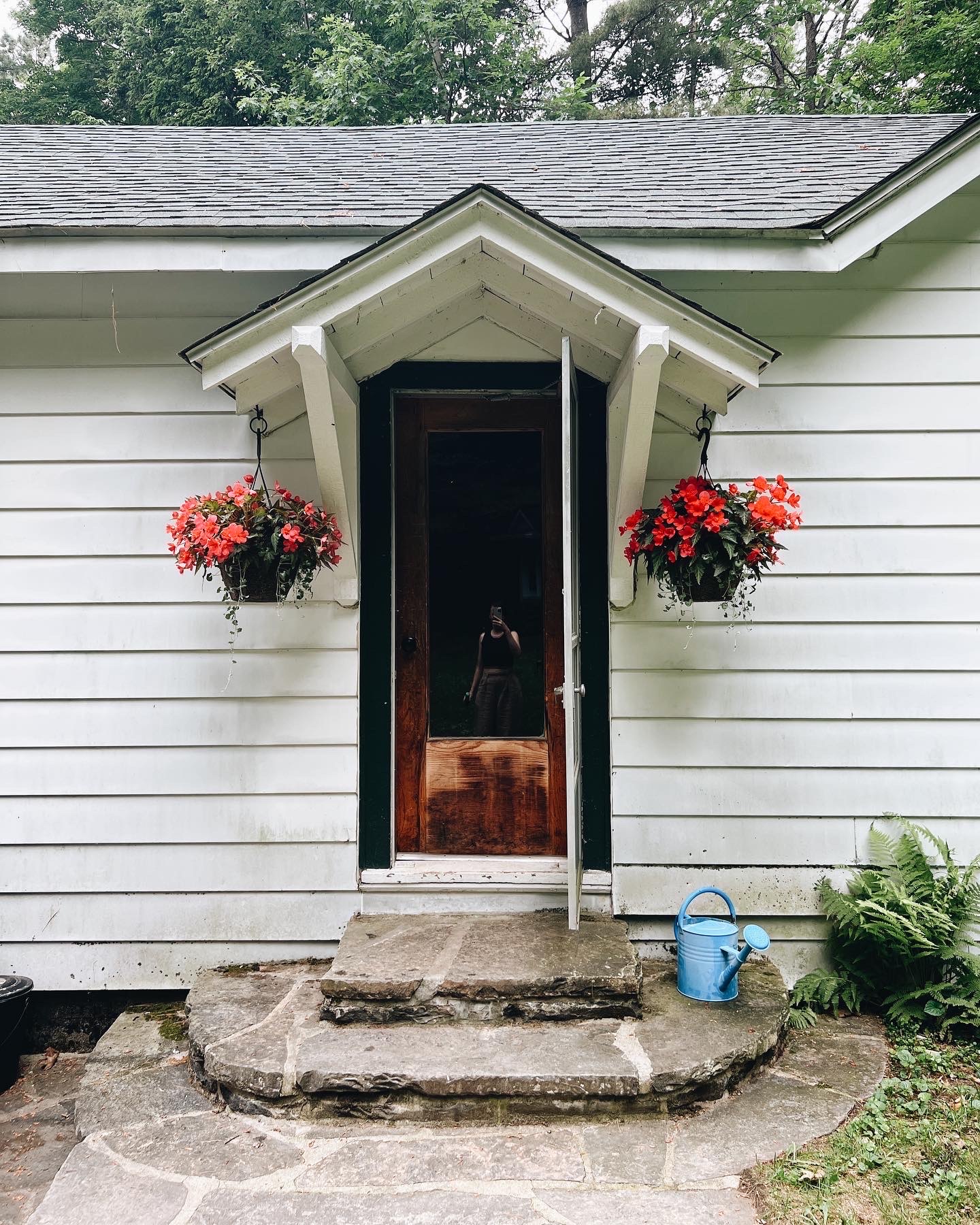 ---
We bought these hanging planters on a whim but I'm now completely obsessed with Begonias. They're super low maintenance, cheerful to look at, and the hummingbirds love them too.
---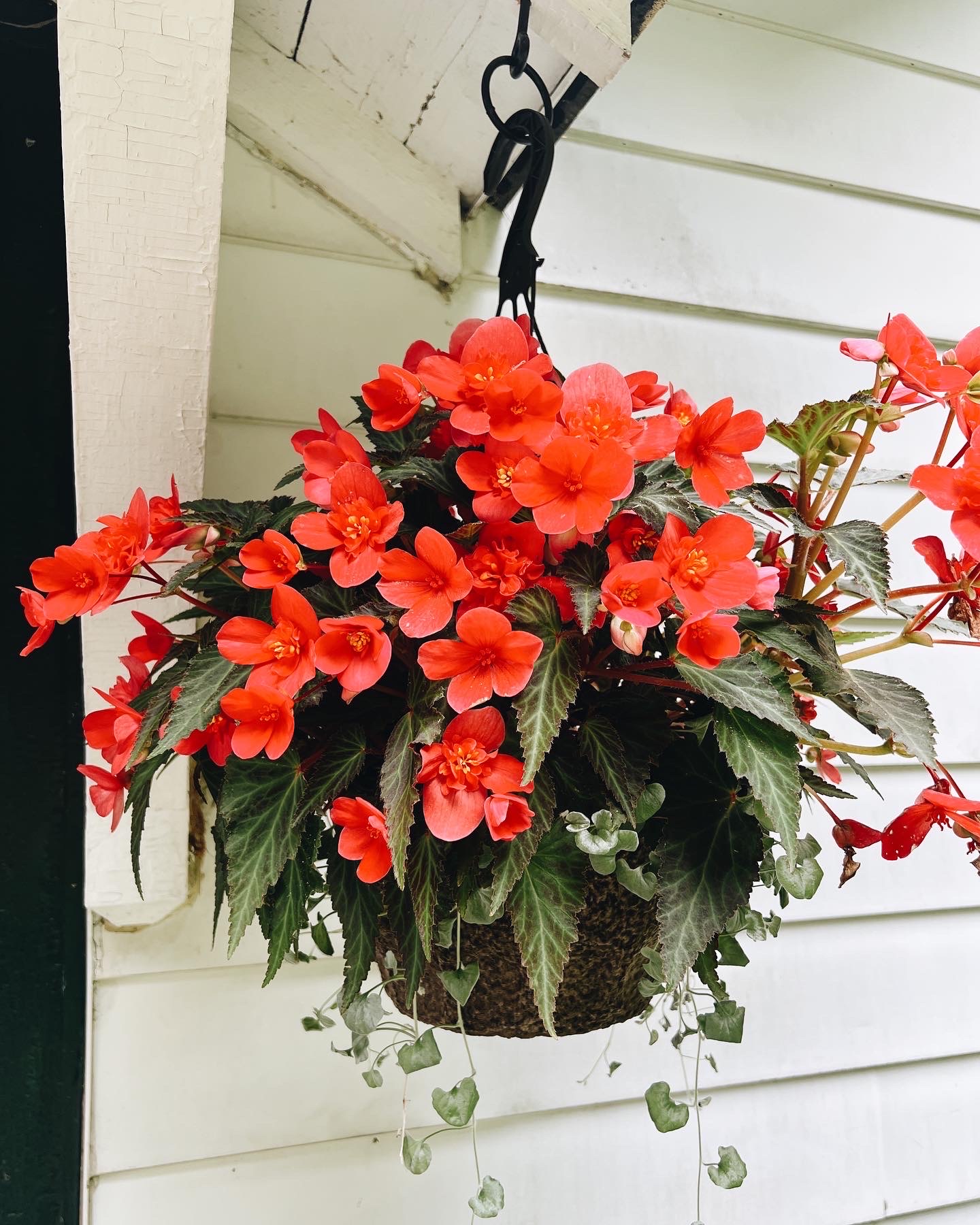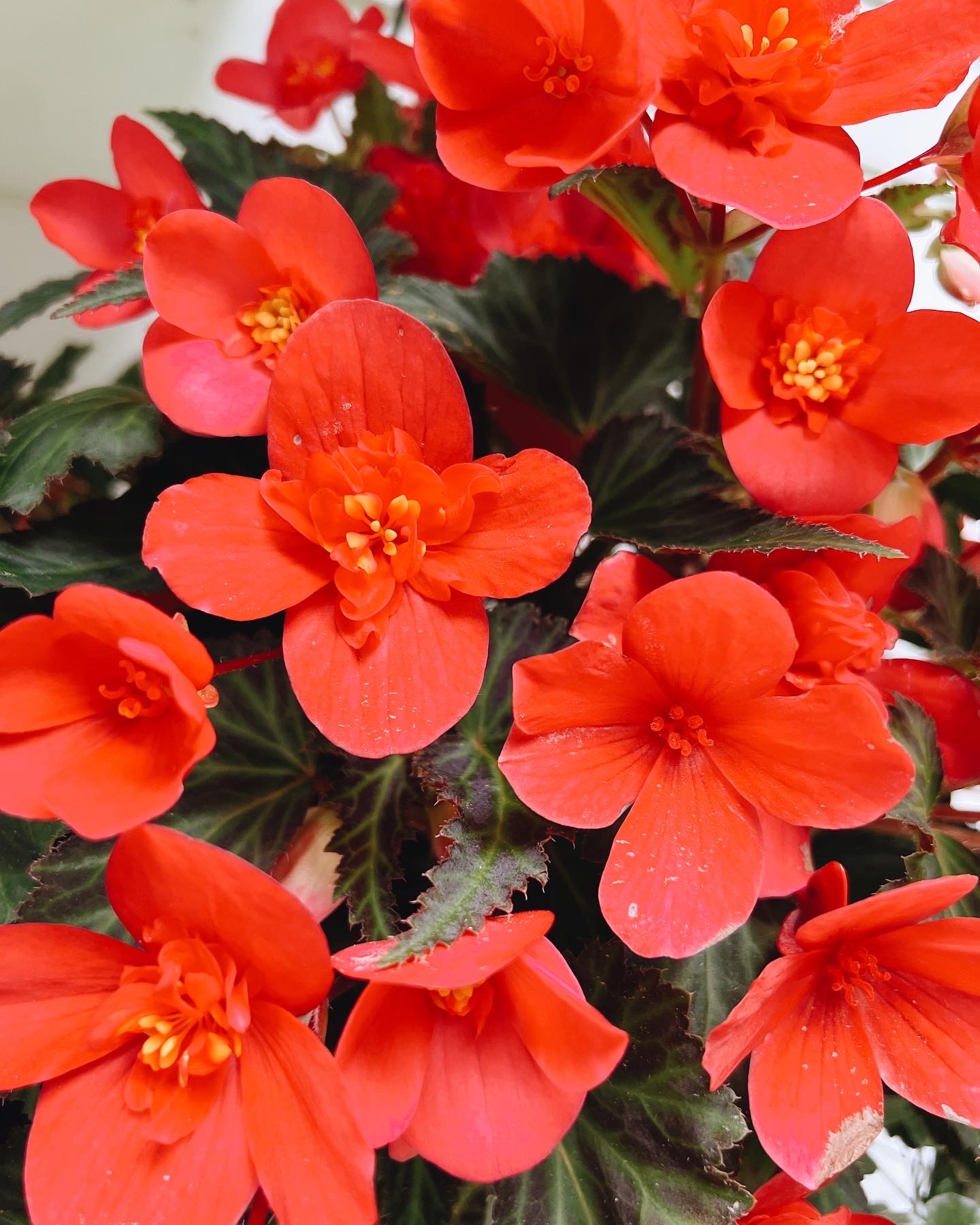 ---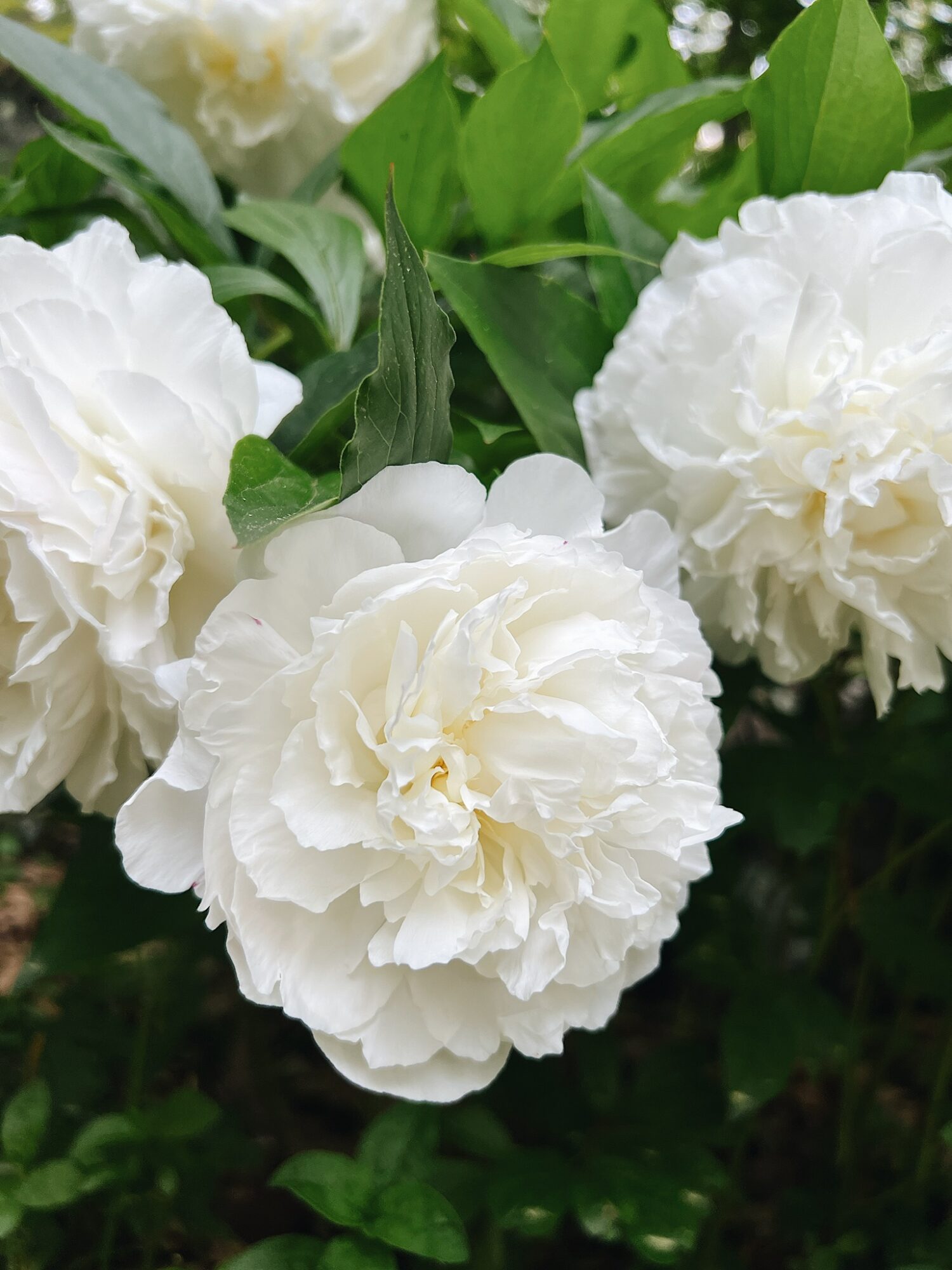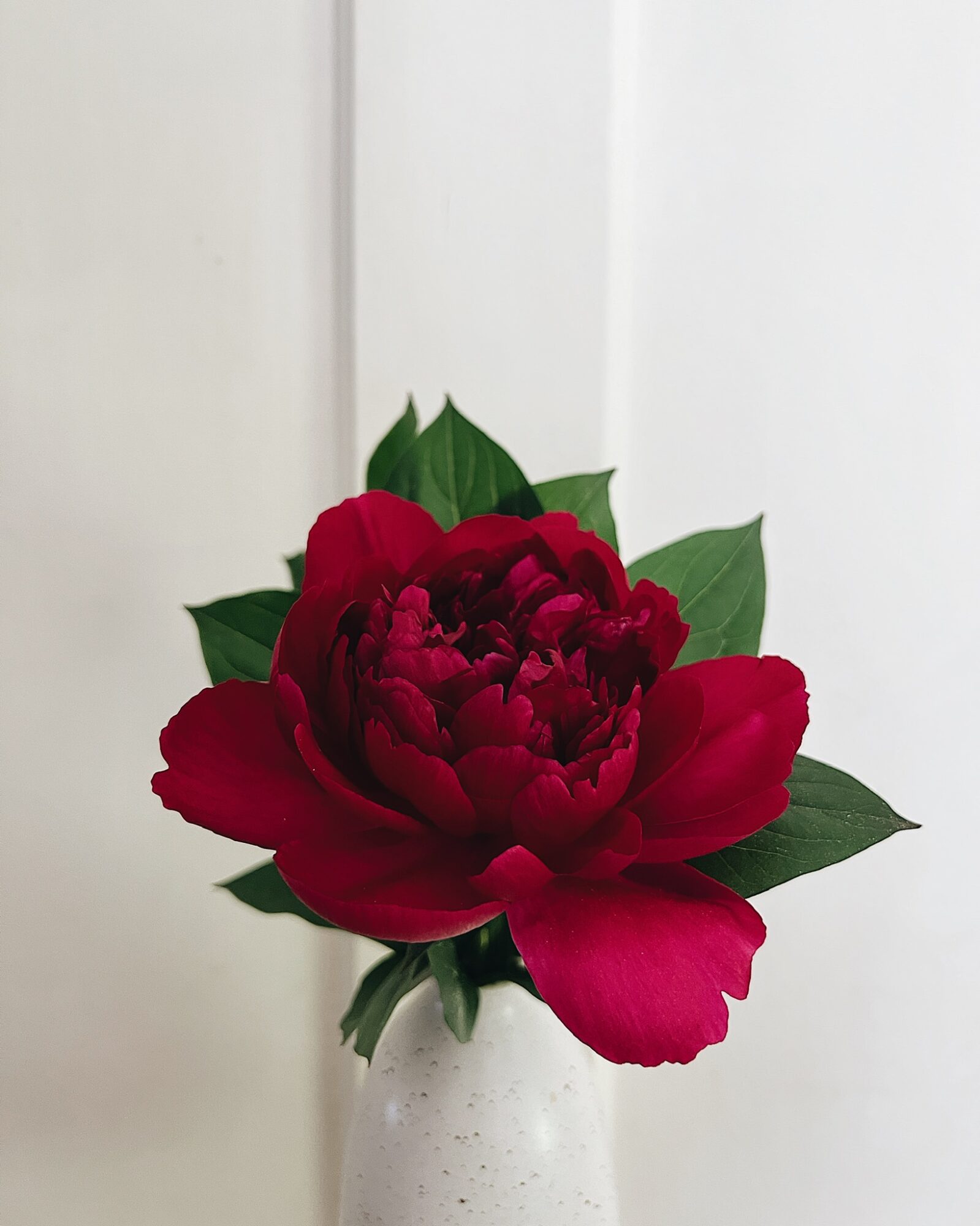 ---
My camera roll has been filling up with flowers, as it always does this time of year. Our peony patch returned and didn't disappoint in the least. I also learned that the deer don't like the taste of peonies, much to my delight!
Hostas, on the other hand, they love. We got about 2 days of enjoyment out of the transplants we brought in and then they were decimated. It was a hard pill to swallow but I think my gardening approach going forward will be, "if you can't fight 'em, join 'em." when it comes to deer resistant foliage.
---
---
MORE PLANT LOVE FROM MY CAMERA ROLL
---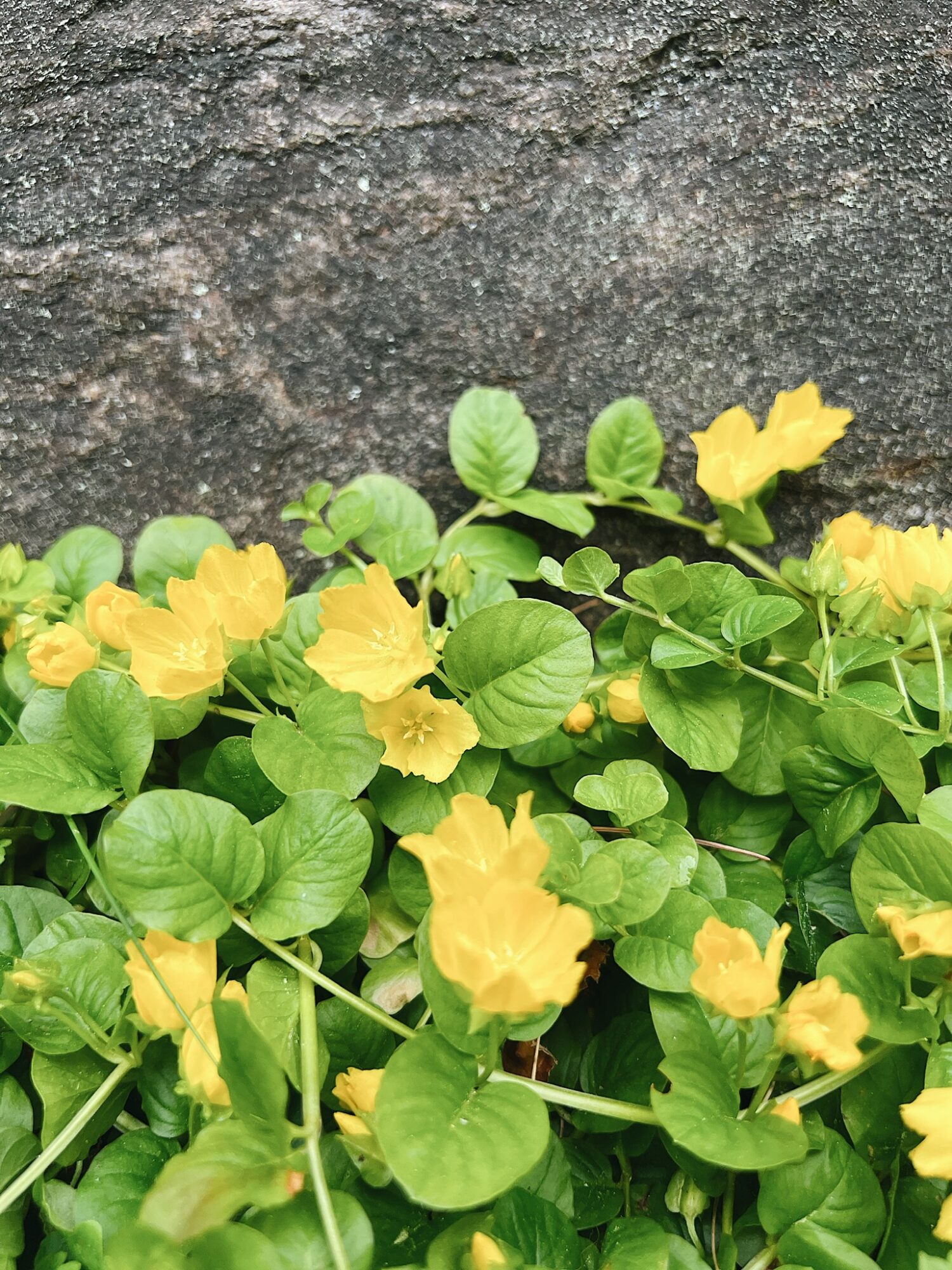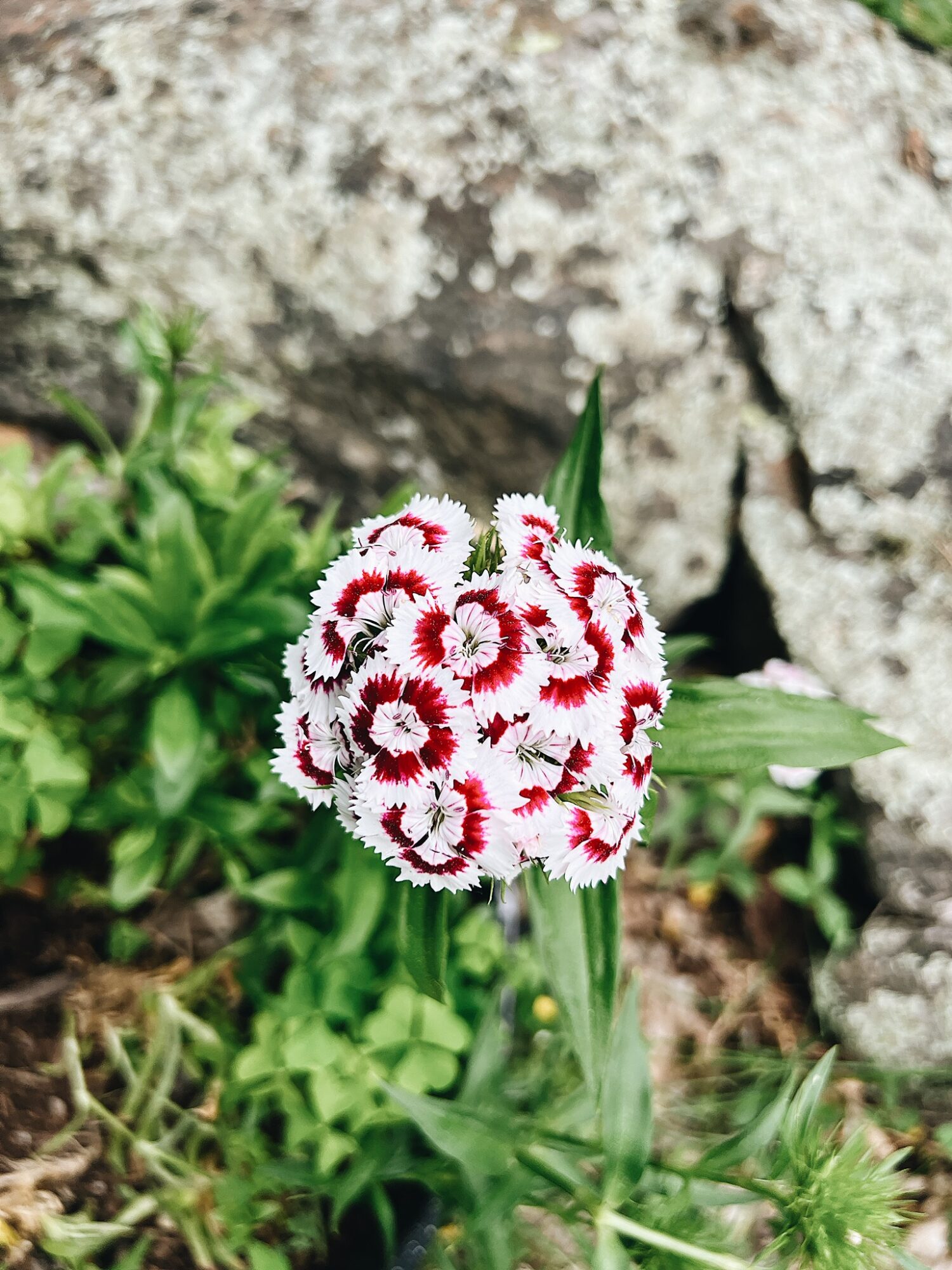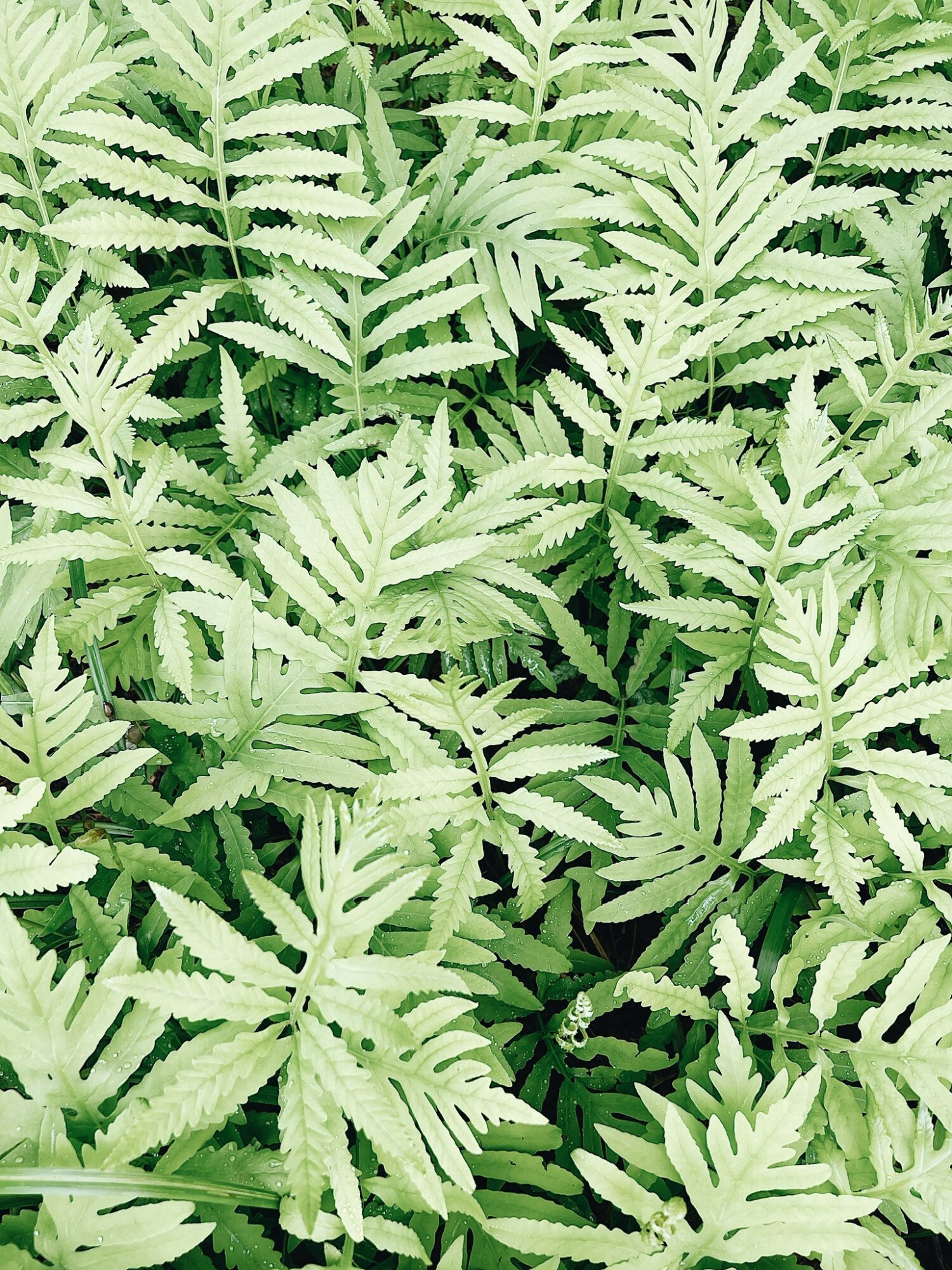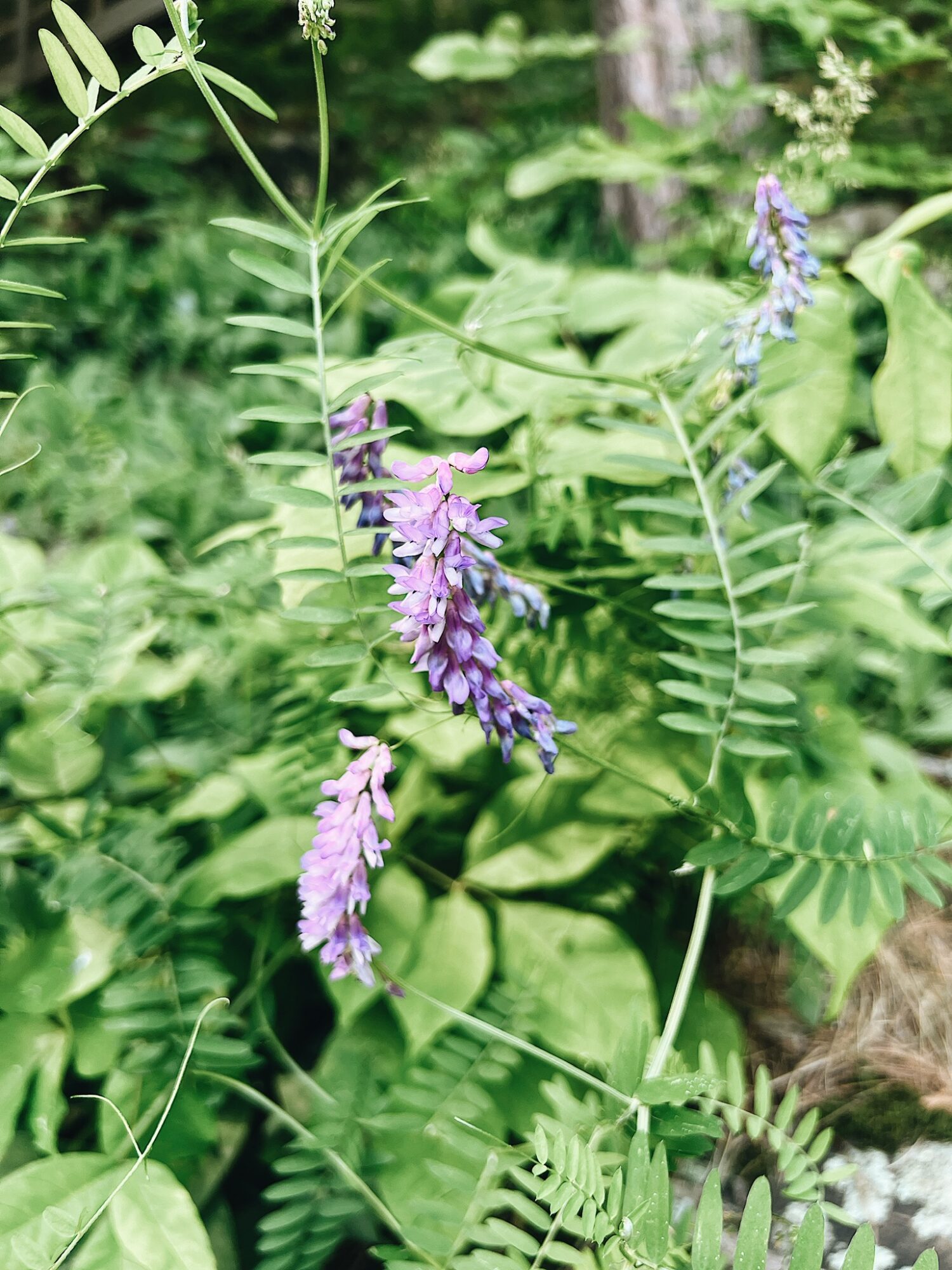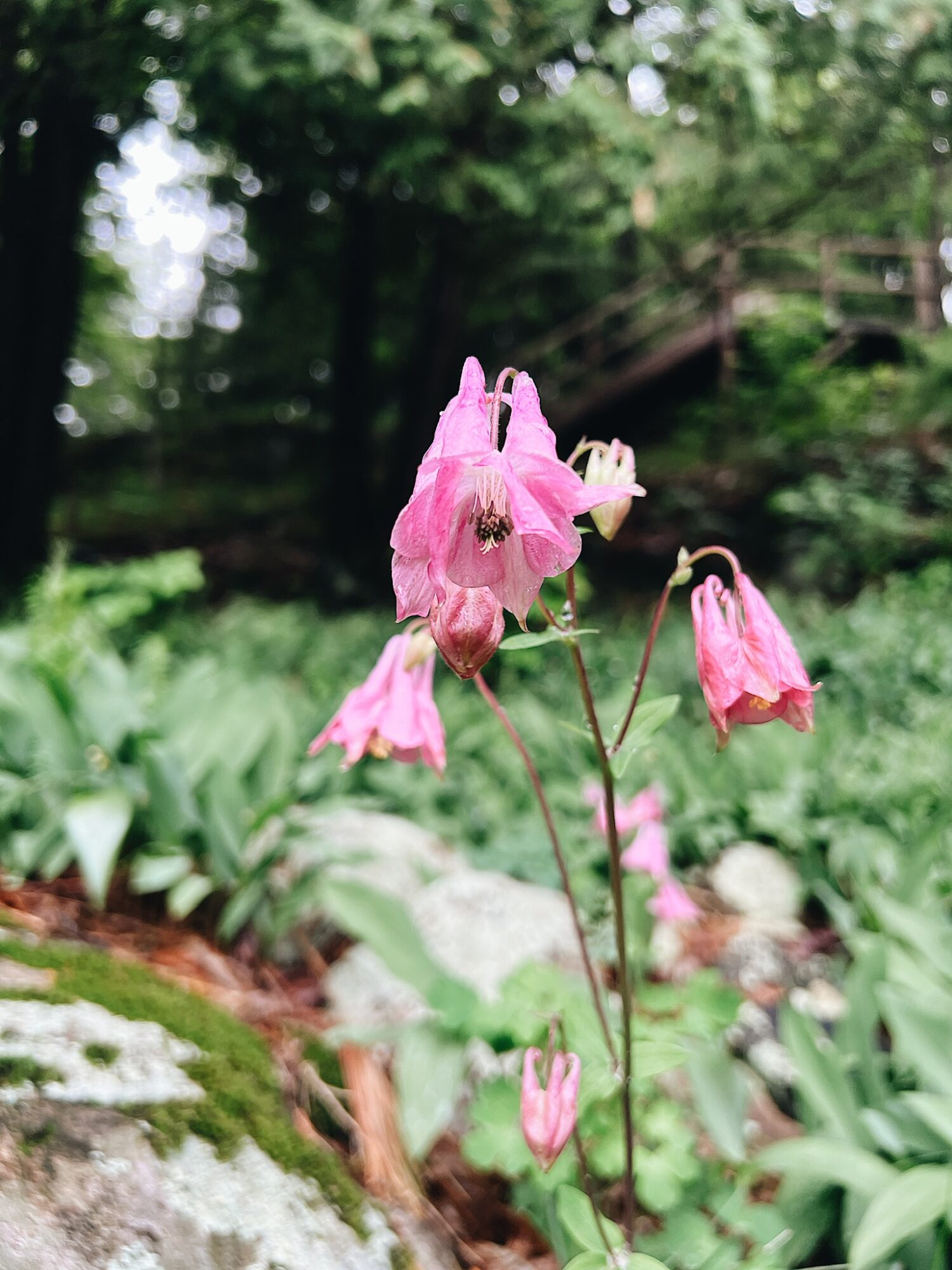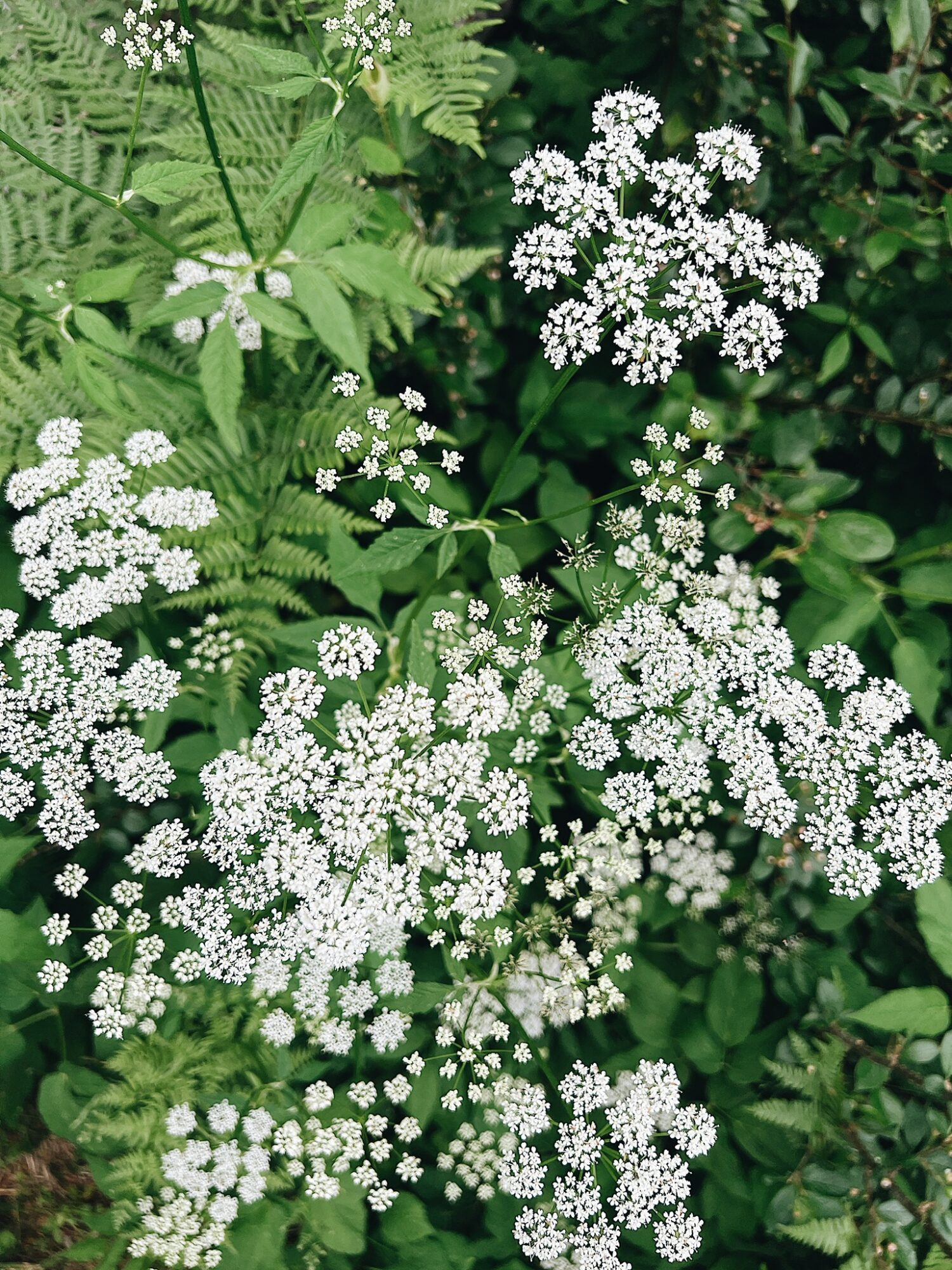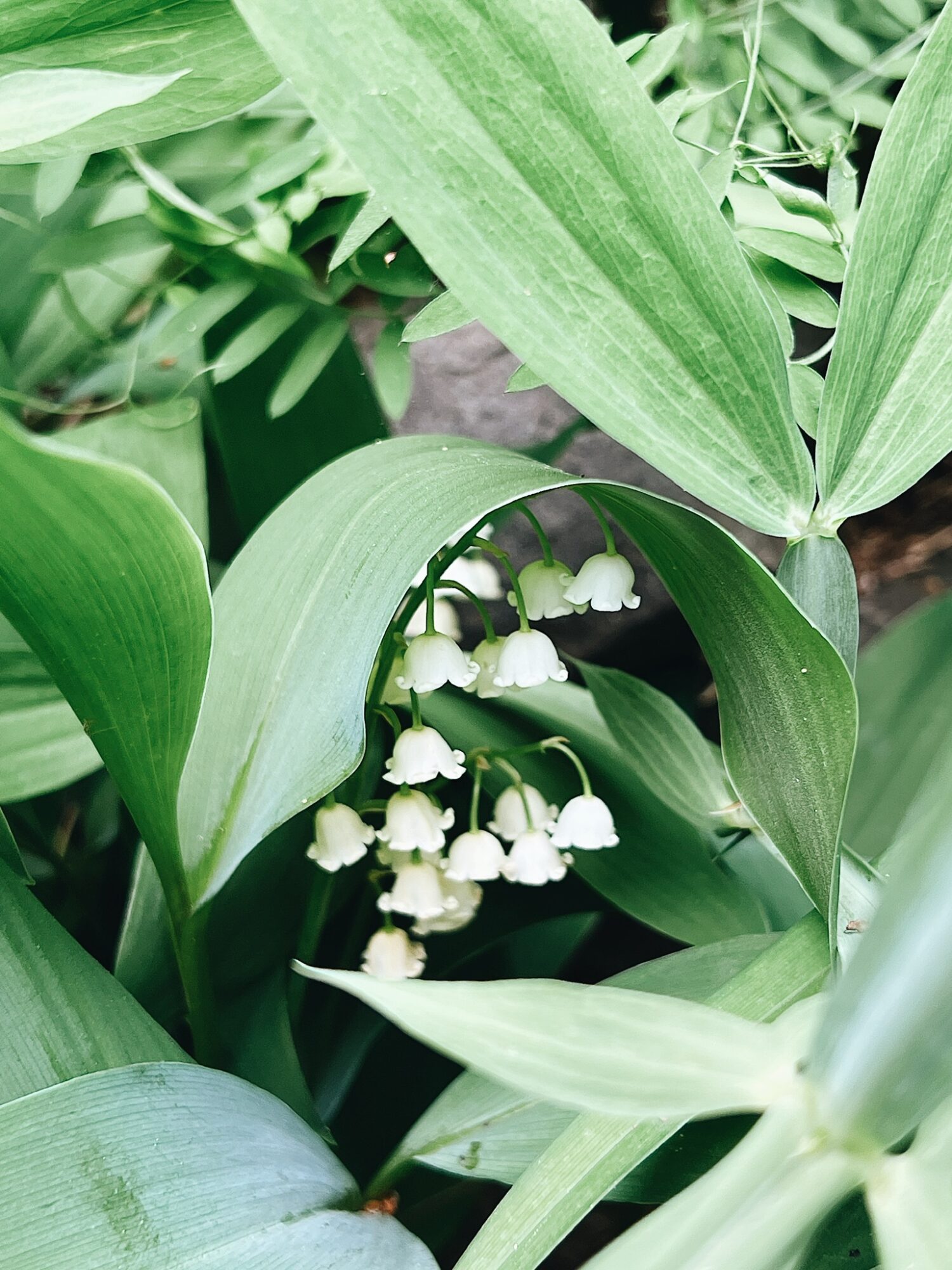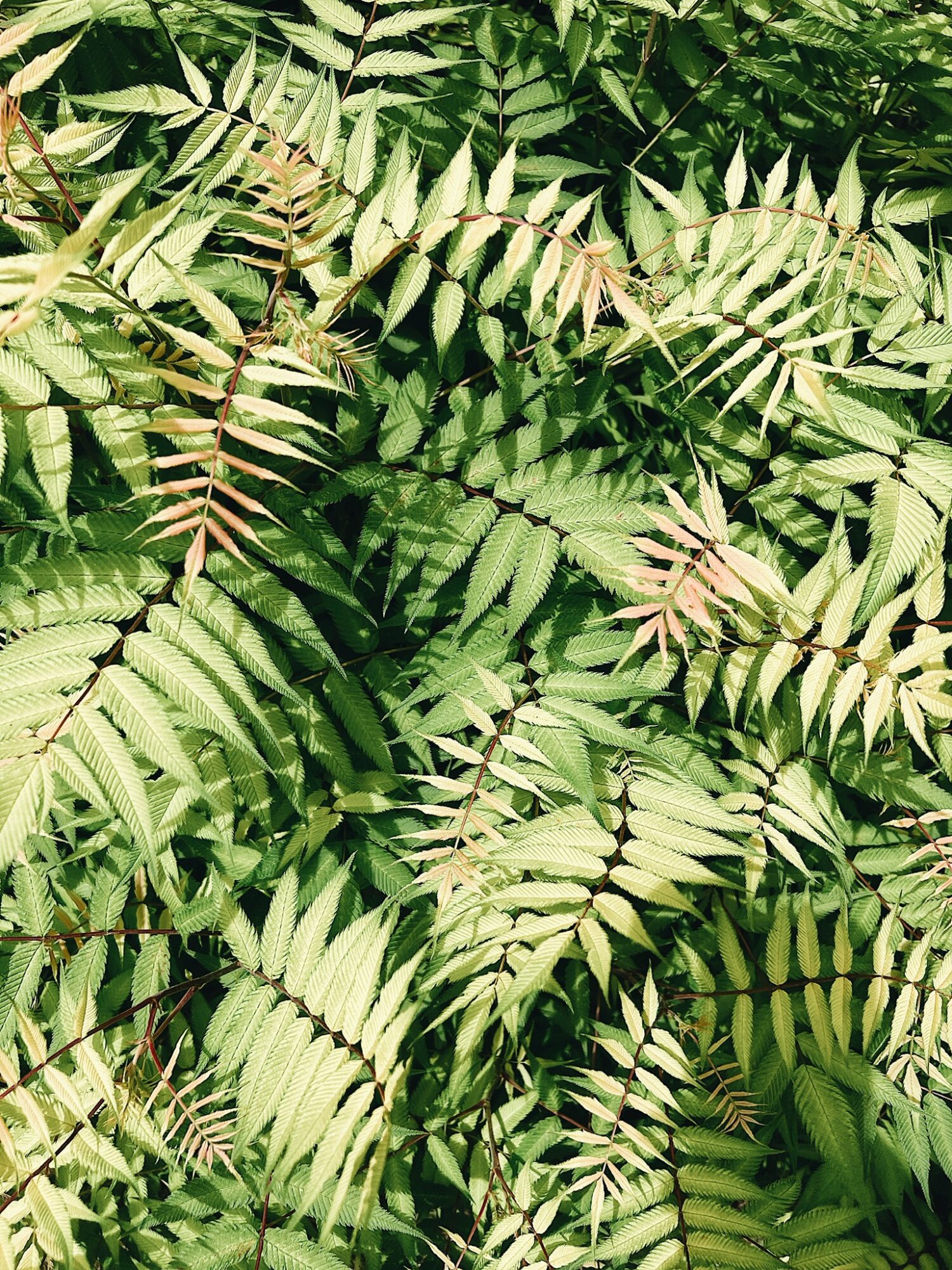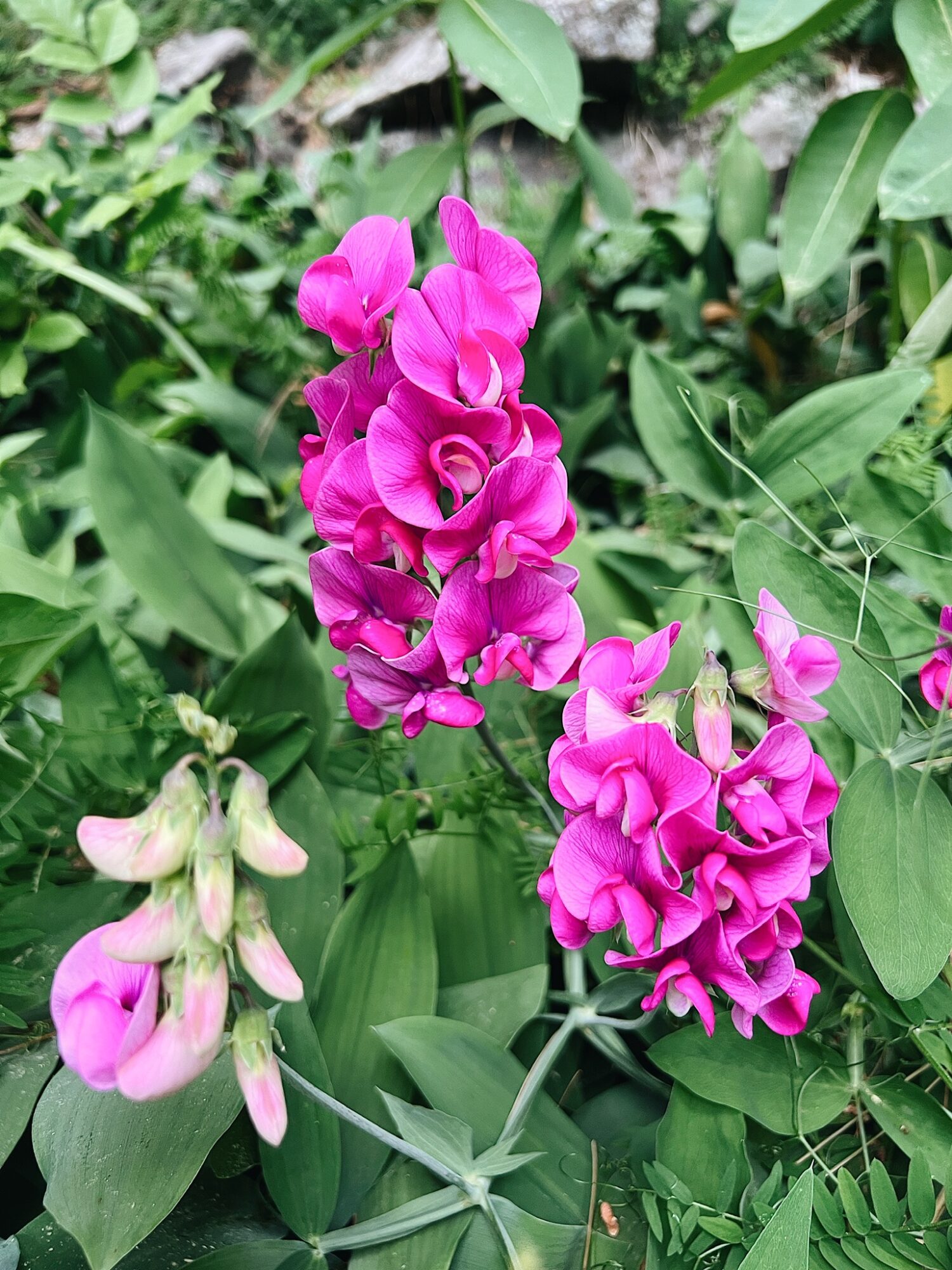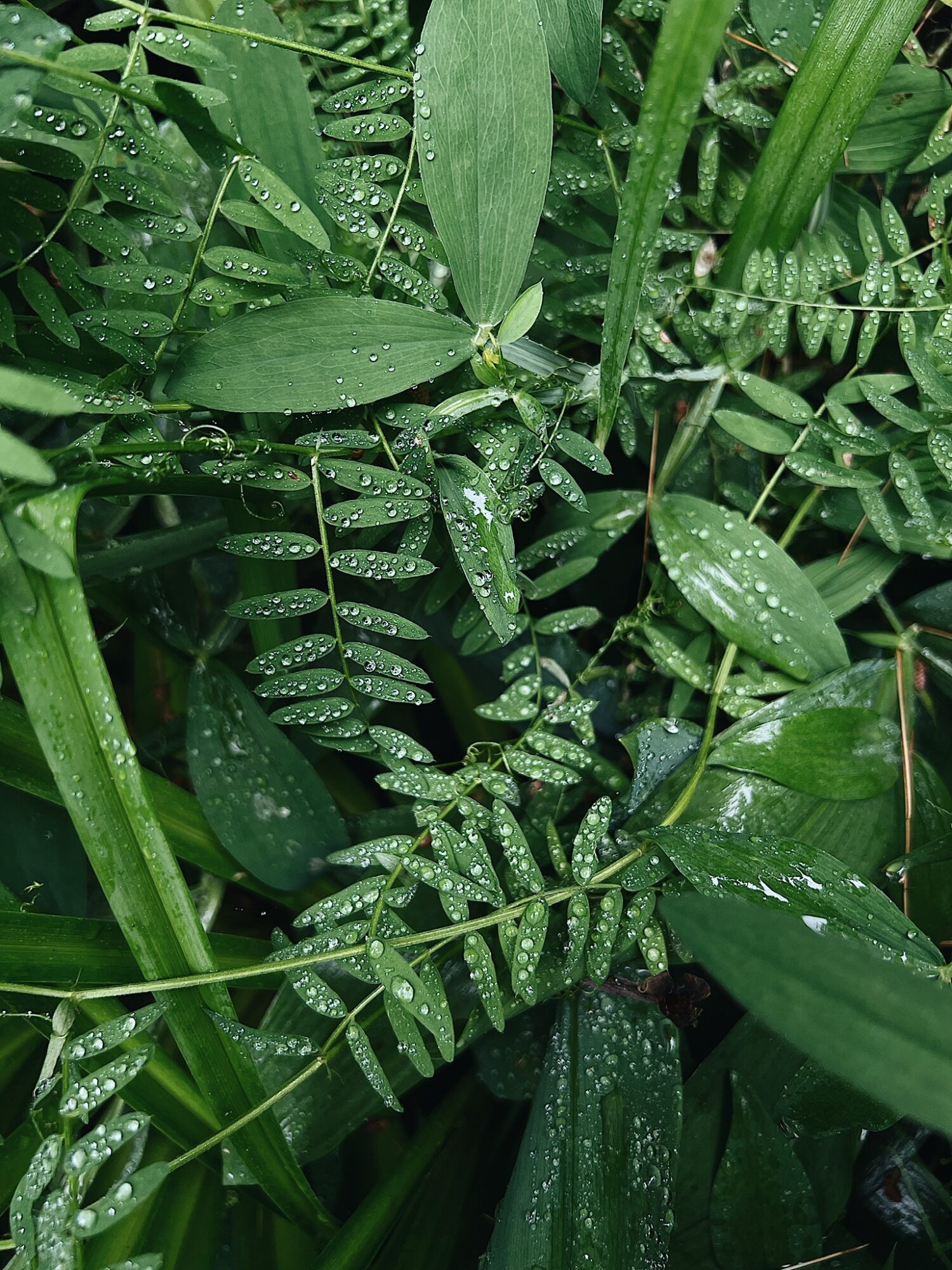 ---
---
Also, garden related, I finally made something with our little rhubarb crop and it was DELISH.
Recipe here.
---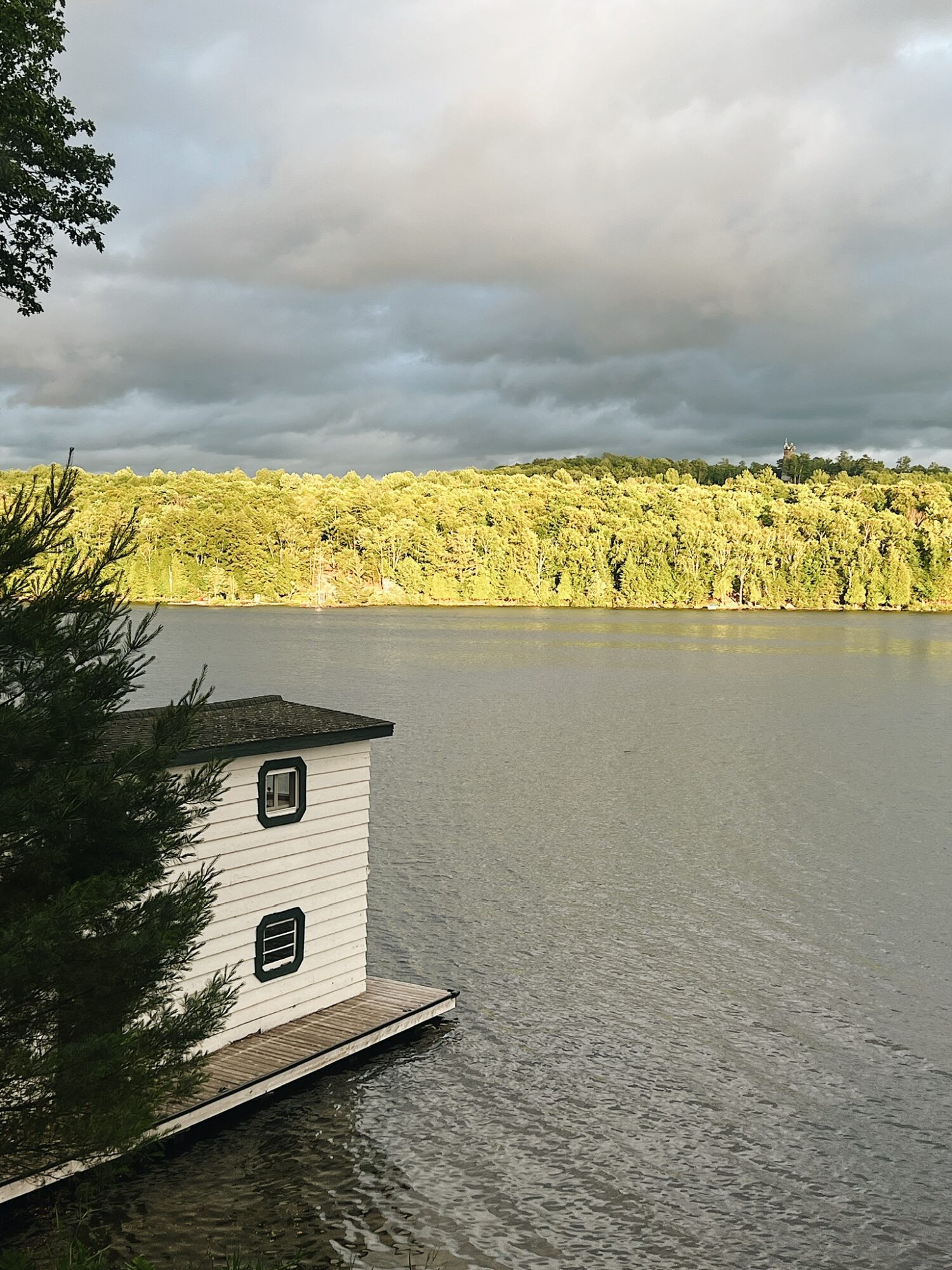 ---
The light on the lake has been gorgeous this summer. Last year it was raining for most of June so it's been a treat to see so many different skies.
---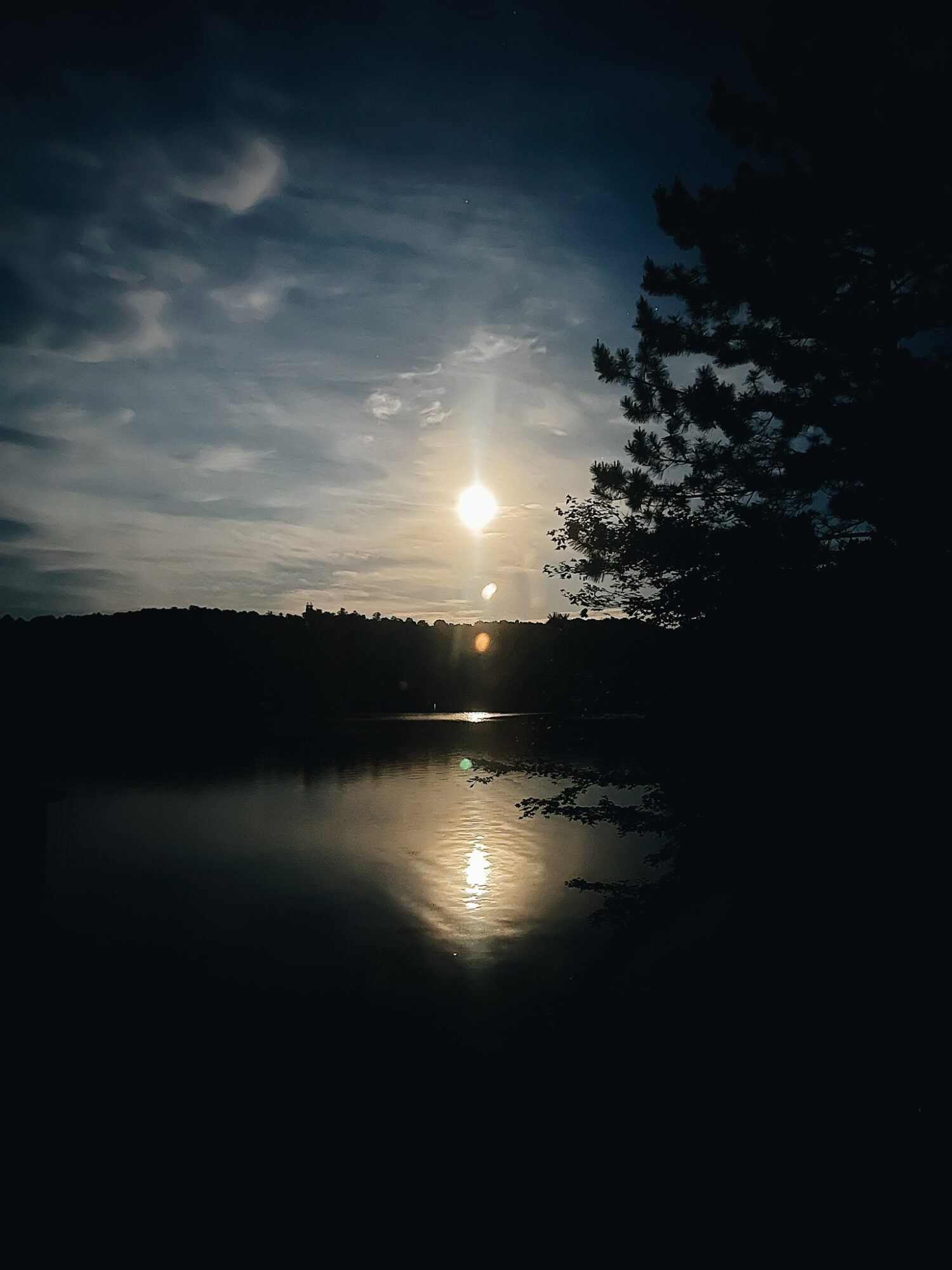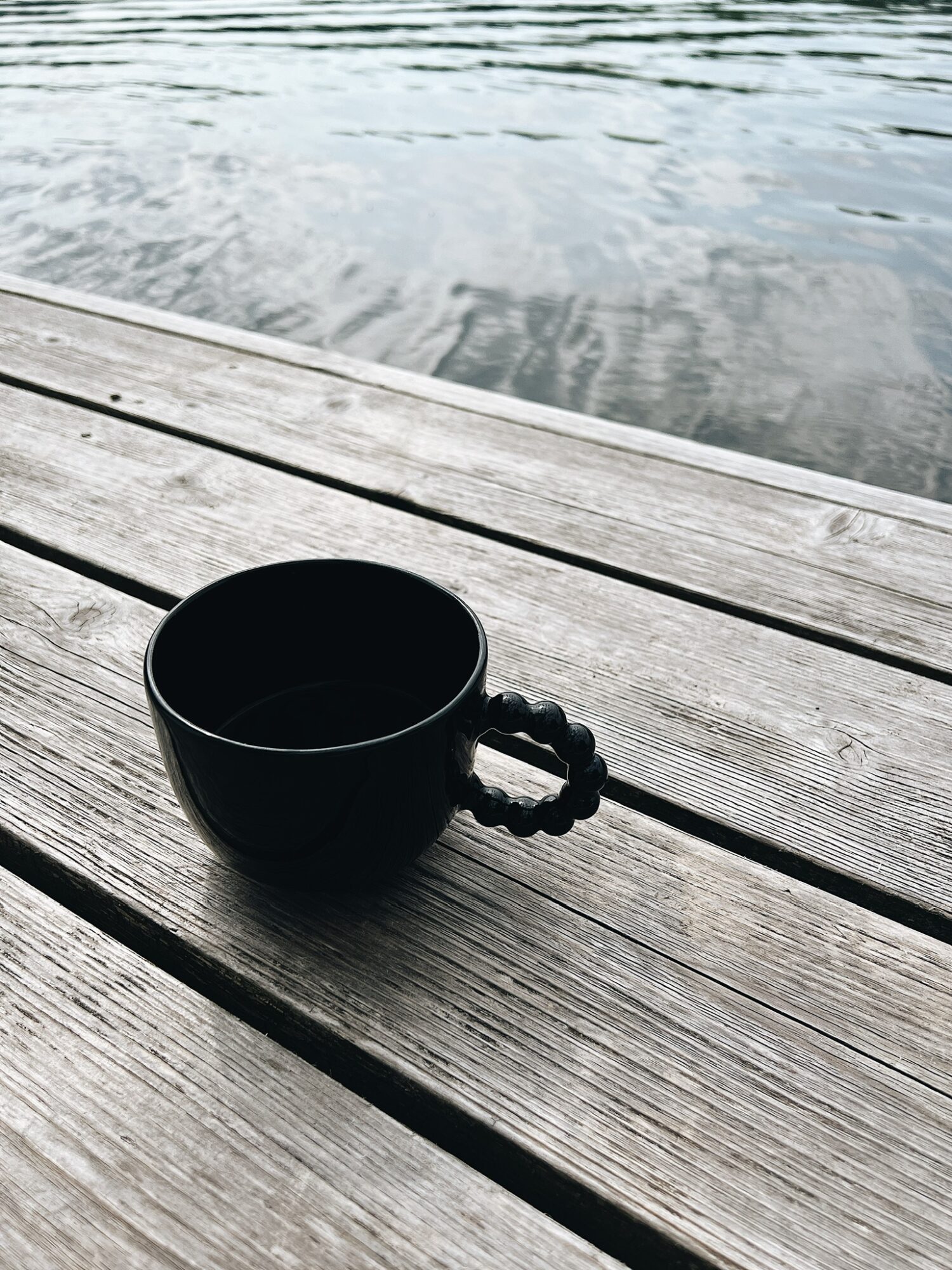 ---
Morning coffee on the dock remains my favourite activity. Mug by the amazing Rachel Saunders.
---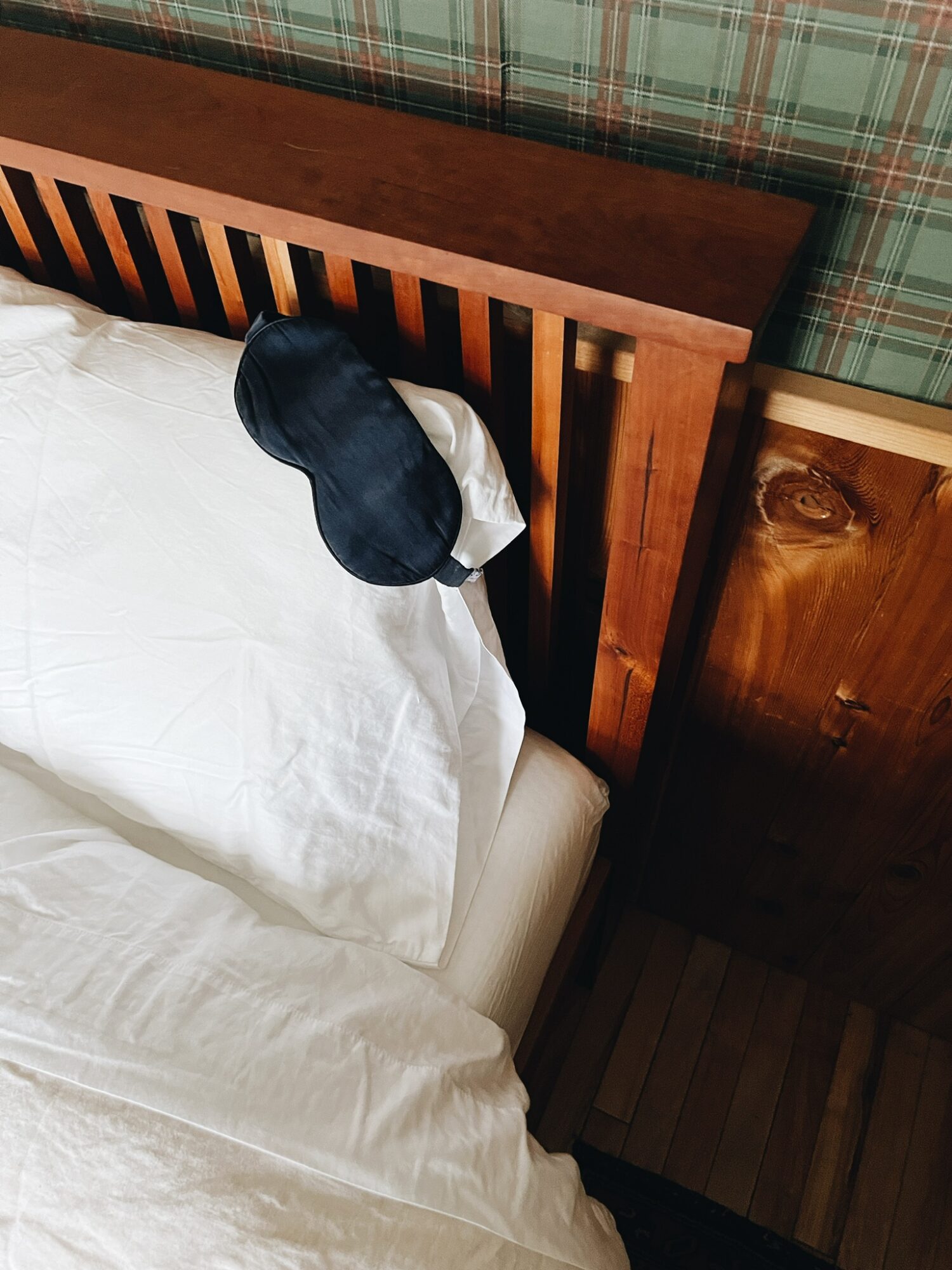 ---
A little way I treat myself each day is by making the bed and putting my sleep mask on my pillow. Makes it feel like I'm going to bed at a hotel.
---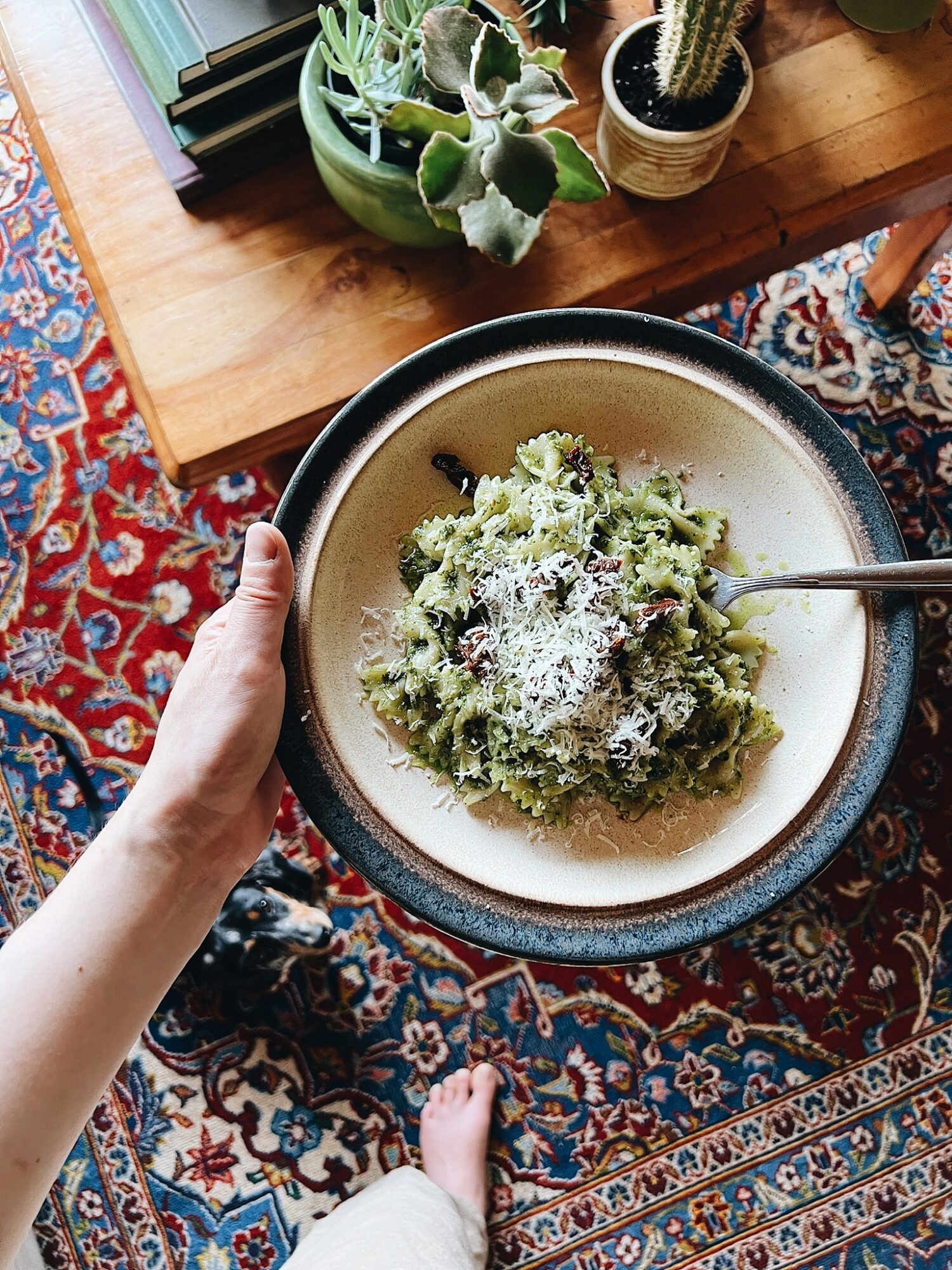 ---
Fresh pesto from the garden. I love it with a lot of chives, some sun-dried tomatoes and bowtie pasta!
---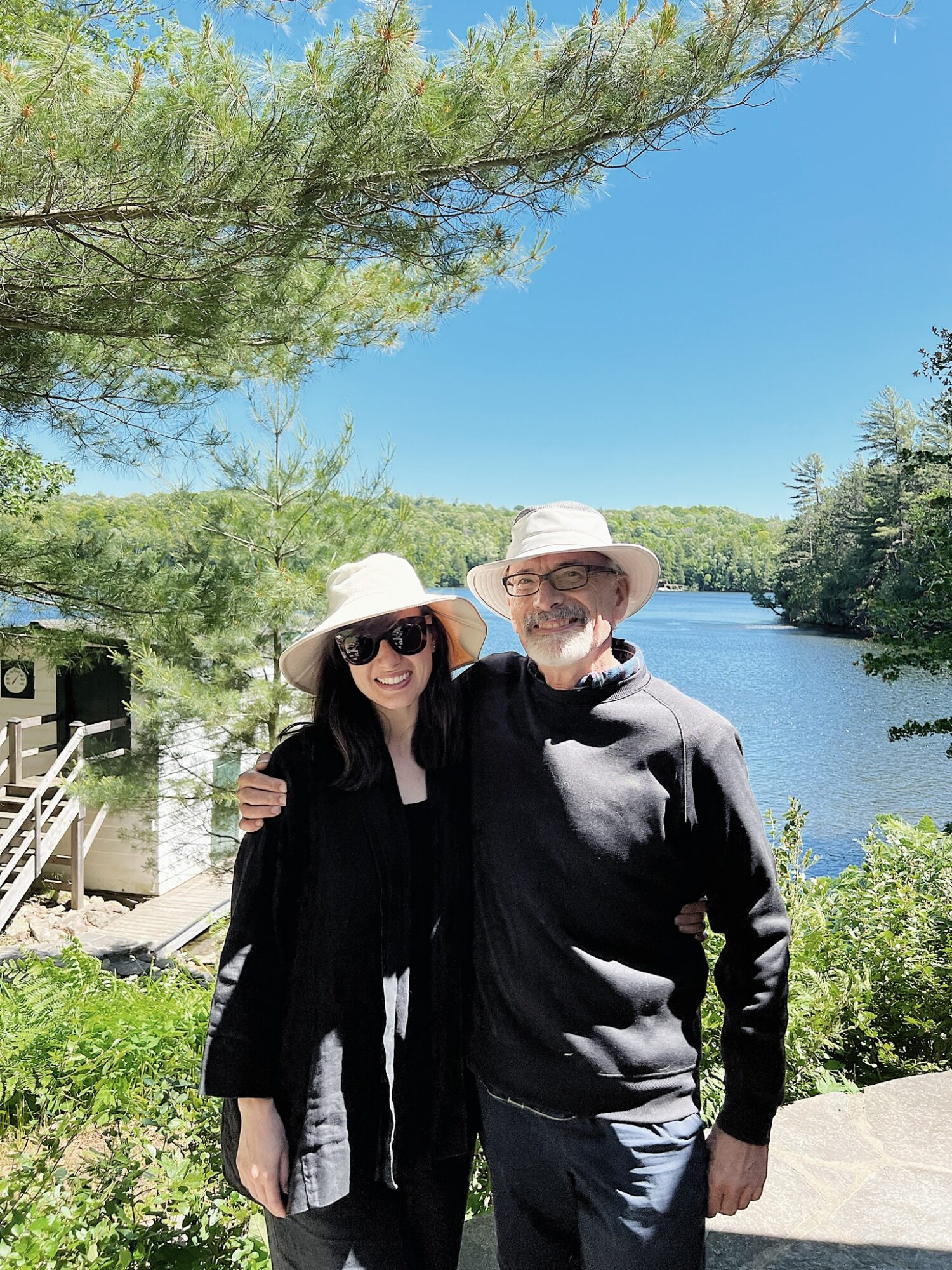 ---
My Dad drove out for a visit and it was so nice to be able to show him all the weird and wonderful little parts of the place. He brought my parent's corgi Molly with him and Genie loved having her bestie out for the weekend.
---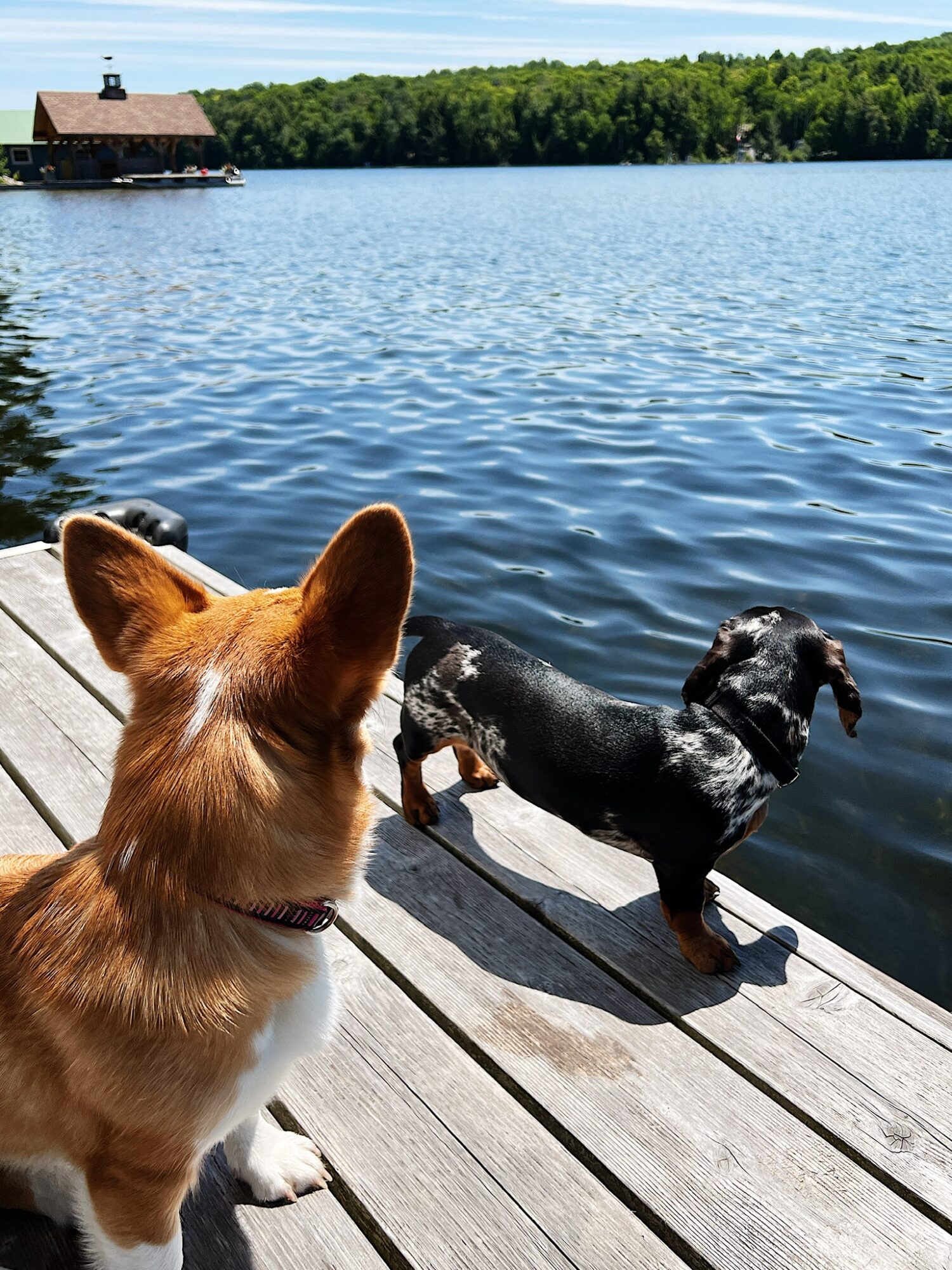 ---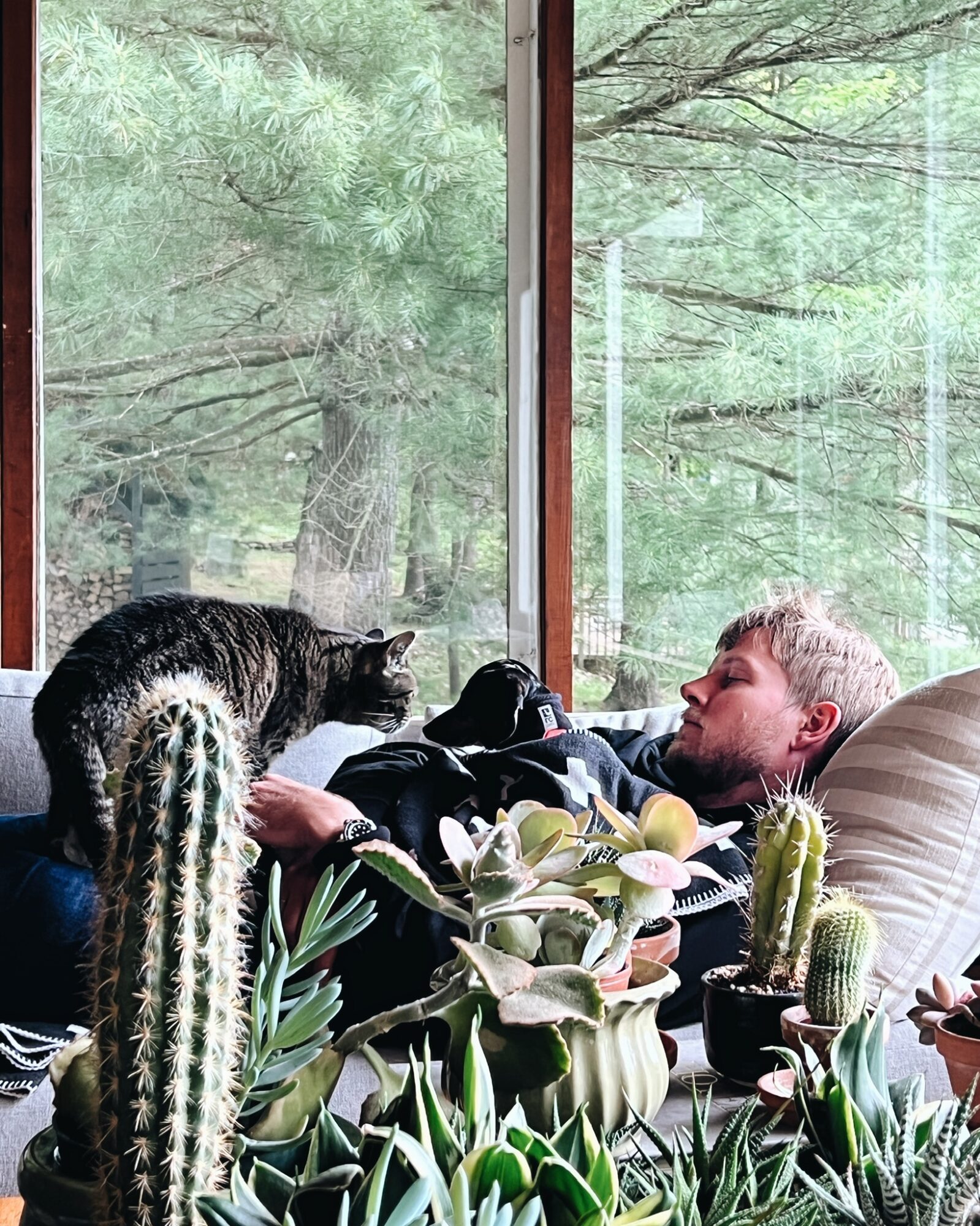 ---
Dave is now officially home full-time after a year of being away throughout the week. He has completed a massive renovation job and we're so proud of him and thrilled to have him back with us.
---
---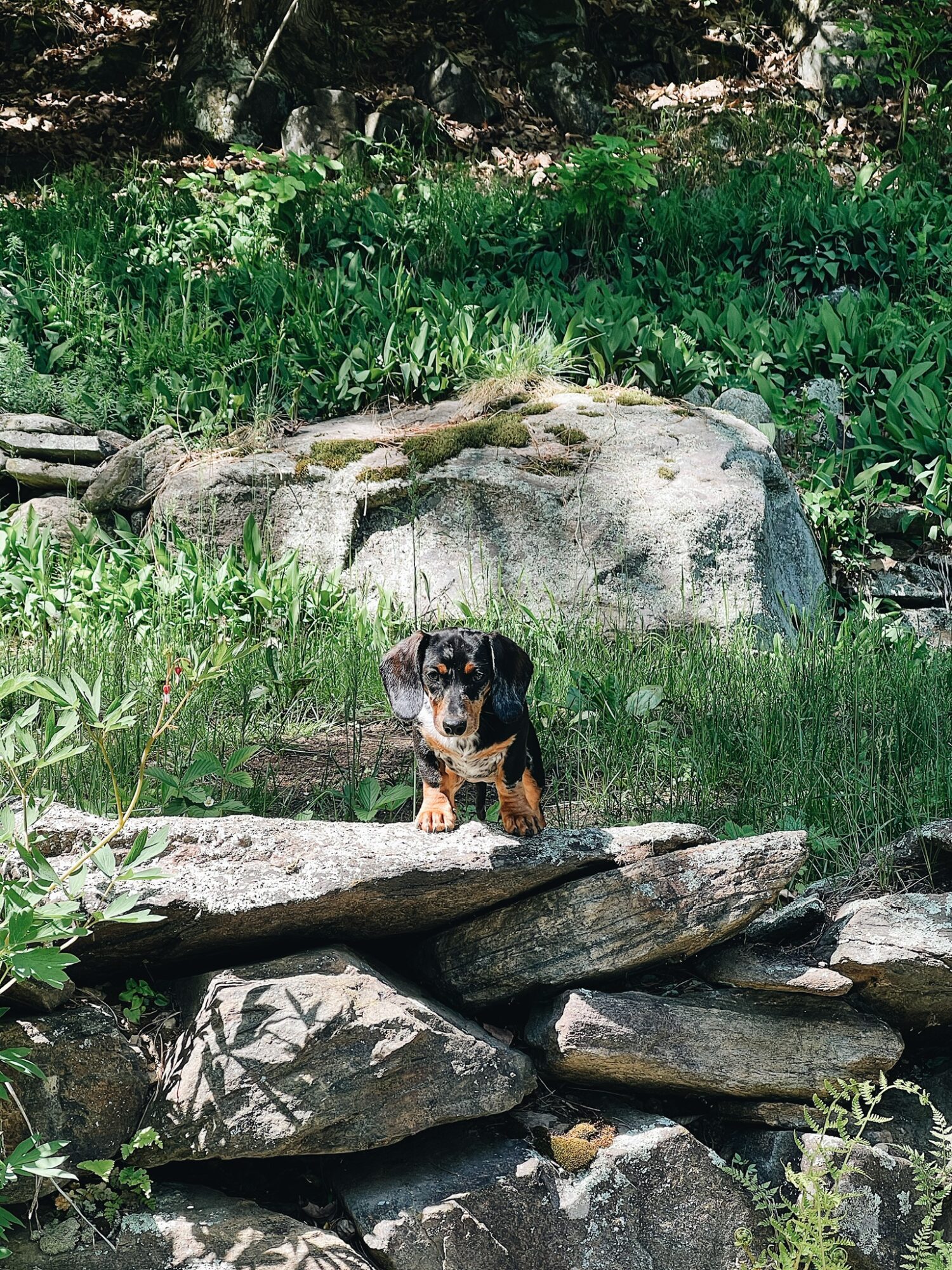 ---
GENIE
Genie has grown up so much since the last Life Lately I shared and her personality has continued to be anything but "miniature". She loves boat rides almost as much as car rides and thoroughly enjoyed her first trip in the canoe. Naps remain as essential as ever and she has yet to change her opinion on early mornings (read: they are intolerable).
We love her so much and can't believe how lucky we are to have her constant company every day. Evie on the other hand, probably wouldn't mind a little less of it.
---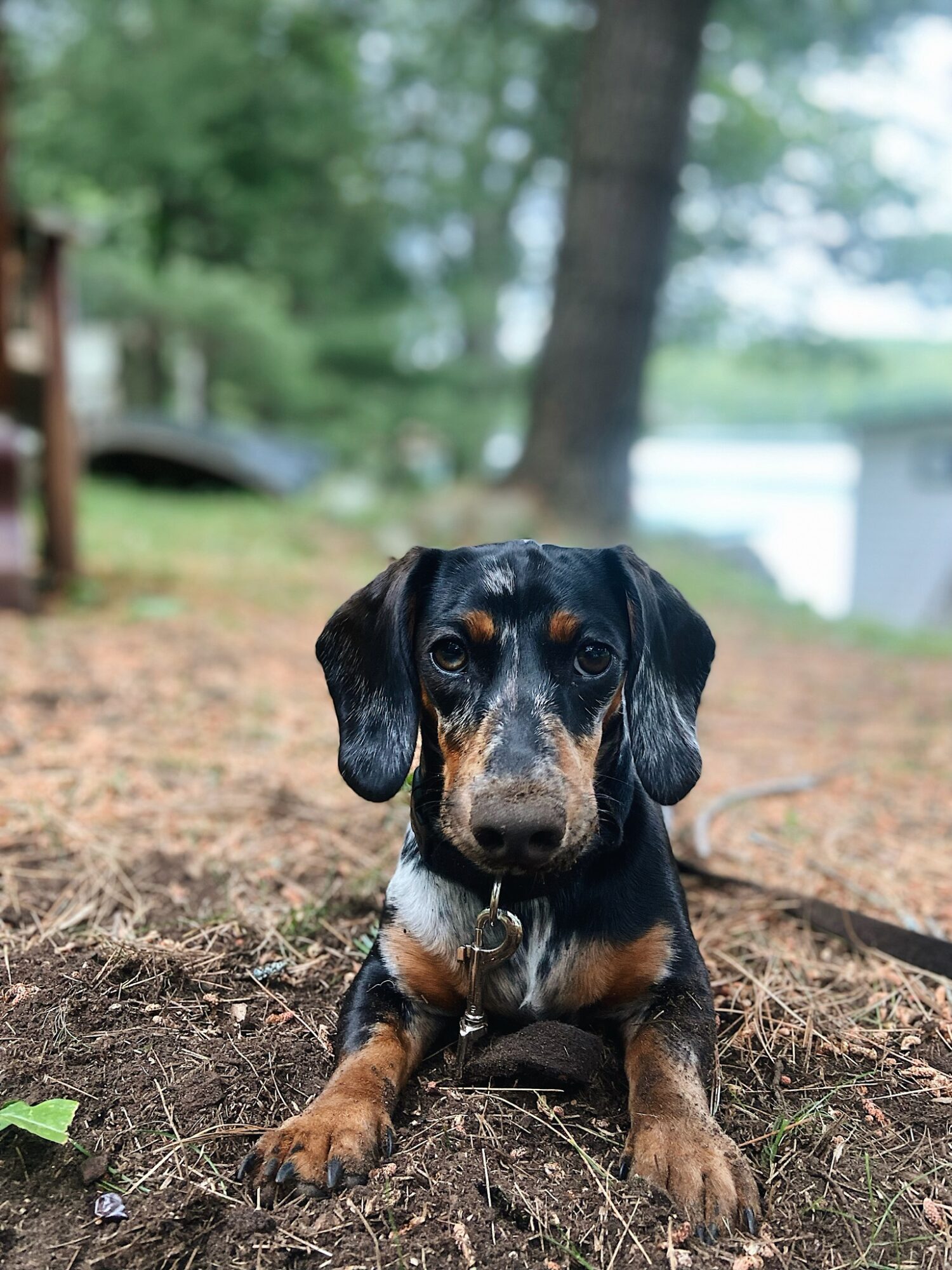 ---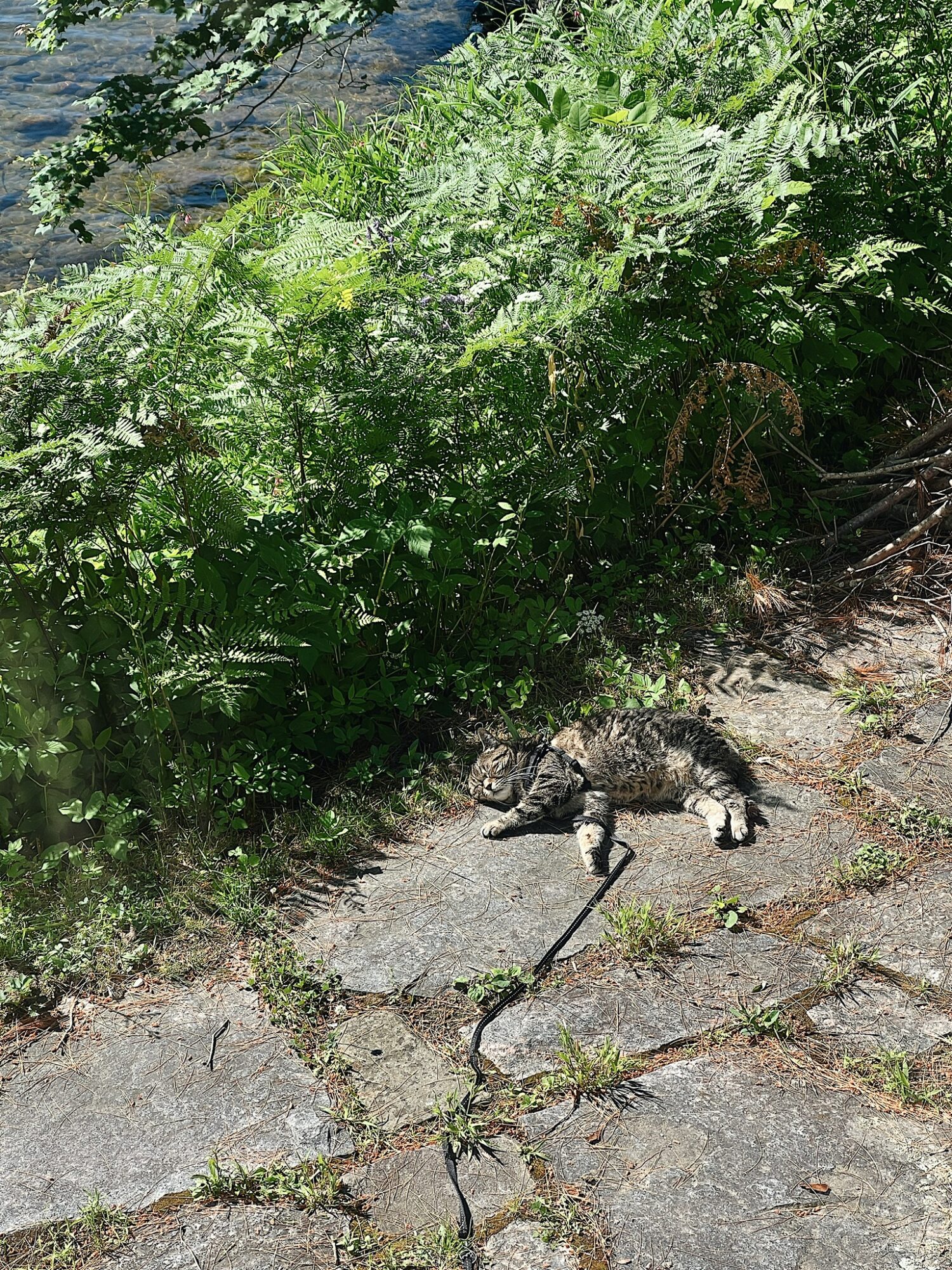 ---
EVIE
My girl Evie had a bit of a rough spring after having some dental work. She's almost fully recovered now and by the way she cornered a red squirrel in the Muskoka Room this week, I believe she's feeling very much herself again. Don't worry, it got out, but it sure had a lot to say about her hospitality.
Evie loves a hot morning sun soak on the patio stones and trots over when she hears her harness jingle. I'm so glad she can enjoy more time outdoors here and she always lets me know when she's ready to return to the luxury of life inside.
---
---
IN MEMORY OF
DOBBY
This time last year my boy was settling into lake life and enjoying every minute of it. What I wouldn't give to hear his sharp bark or his nails on the hardwood, to catch him snoozing in his bed, or to smell his dense fur, fresh from a roll in the grass. He is so deeply missed and I can only hope he knows it. His spirit is always with me and I think, to some degree, it always will be. My little protector and perfect prince in one compact corgi parcel.
Thanks for remembering him with me here.
---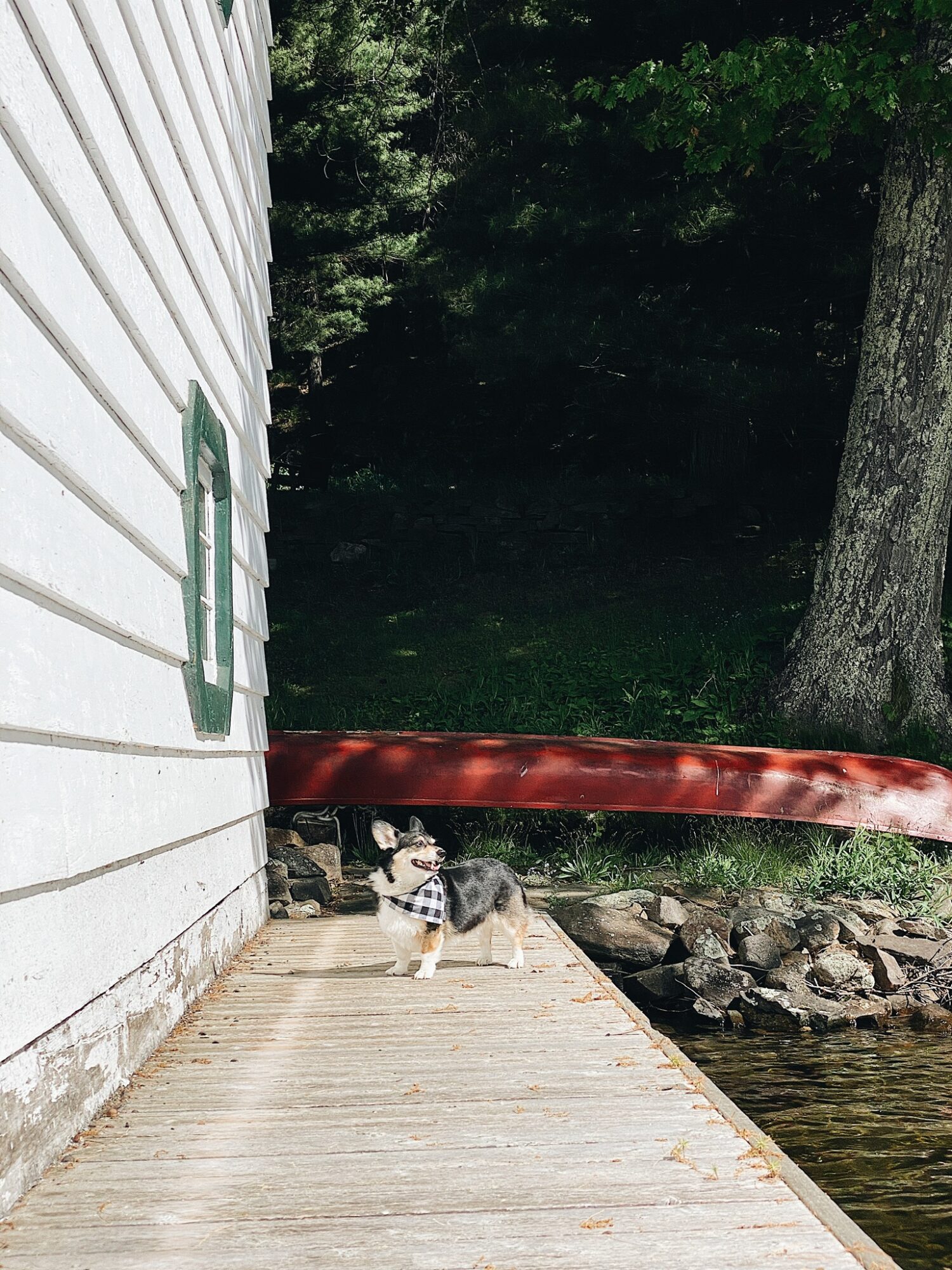 ---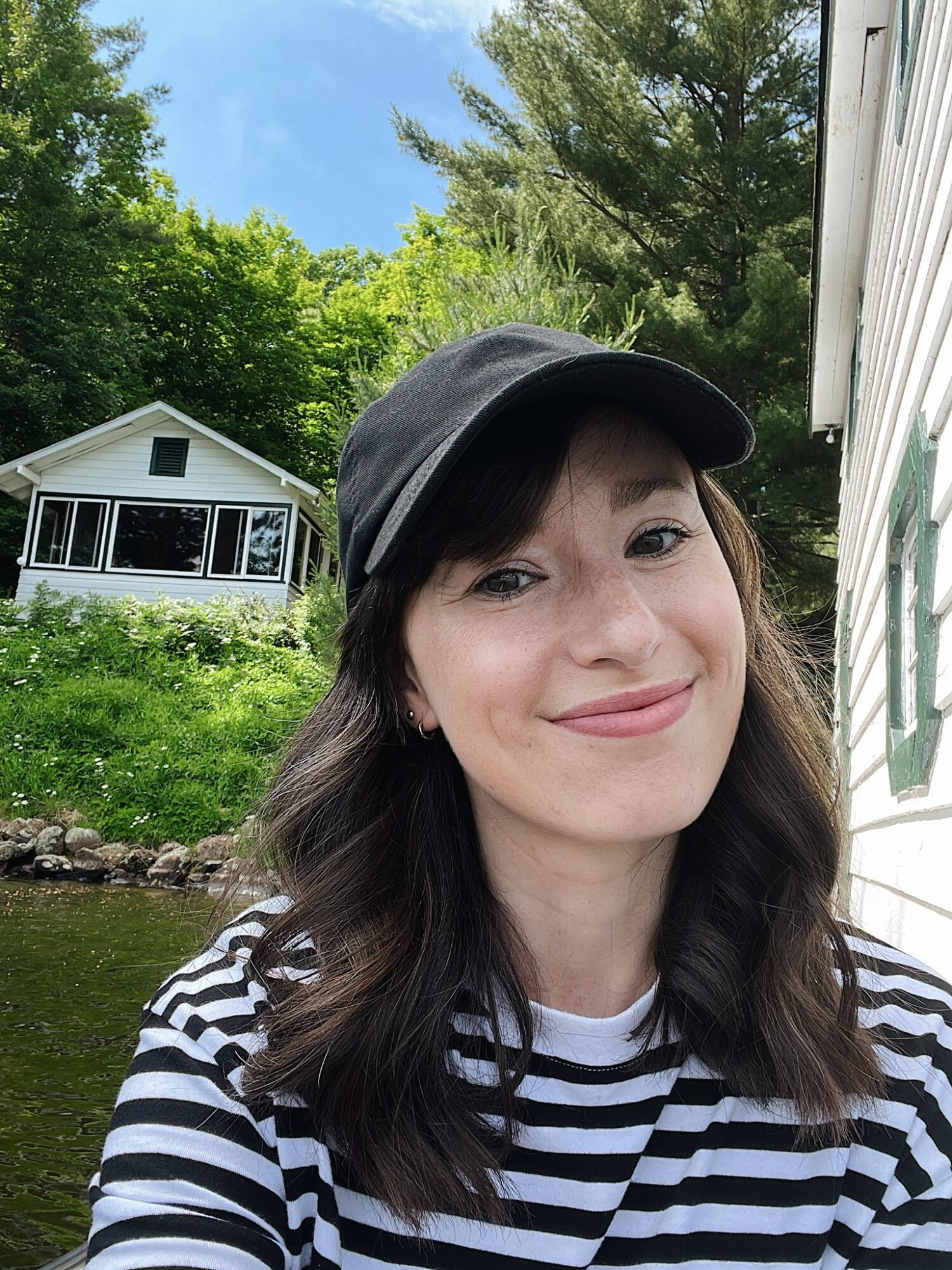 ---
Thanks for tuning in folks!
I hope your summer is off to a beautiful start and you've got lots of plans to look forward to!