I took January off from shopping or adding to my closet, which I've been doing for several years now. I find it's the perfect time of year to pause, review my closet and create a thoughtful plan for the following year.
Every time I take a break from shopping I find that I end up rediscovering insights that have helped me shape my style for years and uncovering new ones that can indicate progress and steer me towards important changes. Even something that might seem relatively insignificant, like realizing I have enough of something or that I only reach for one item from a collection of 5, can be really helpful when intentional style is the goal. Which, I'm assuming if you're here, it is!
I shared a handful of these in my latest newsletter (sign up here or at the end of this post) and felt they deserved a more permanent spot here on the blog. So here's a quick list of 12 findings I recorded throughout my latest shopping pause, which also turned into a winter wardrobe review.
---
1 / Cozy trumps stylish, ALWAYS. So warm pieces that still feel elevated and sophisticated are my favourite to wear.
Think knitwear with clean lines, fabrics that drape beautifully and textures that feel great on the skin.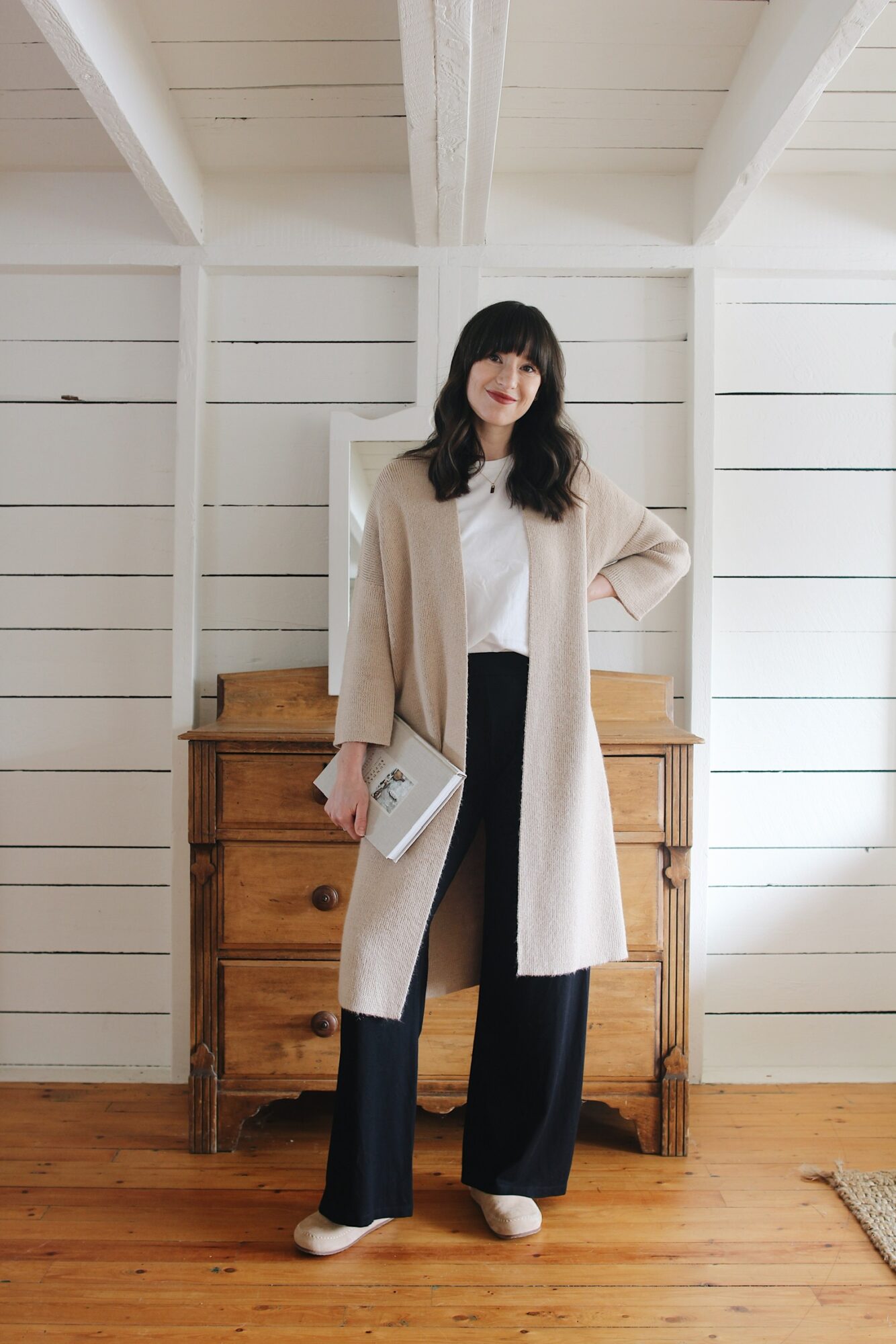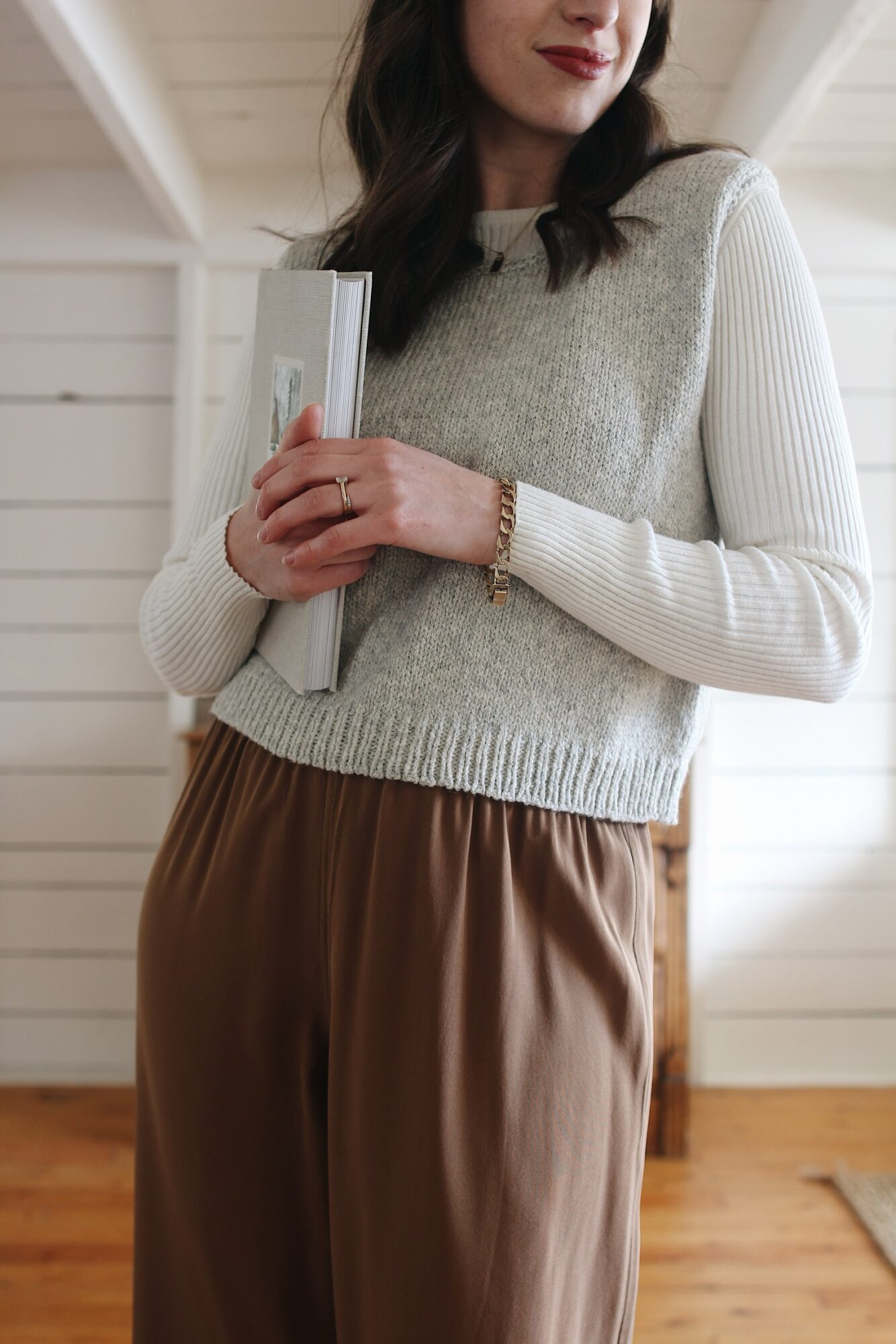 ---
2 / Skinny jeans still play a critical role in my winter capsule. Nothing pairs with winter boots quite so easily!
Gen Z can't shame my out of skinny jeans completely. If you've tried stuffing wide leg denim into snow boots, you understand.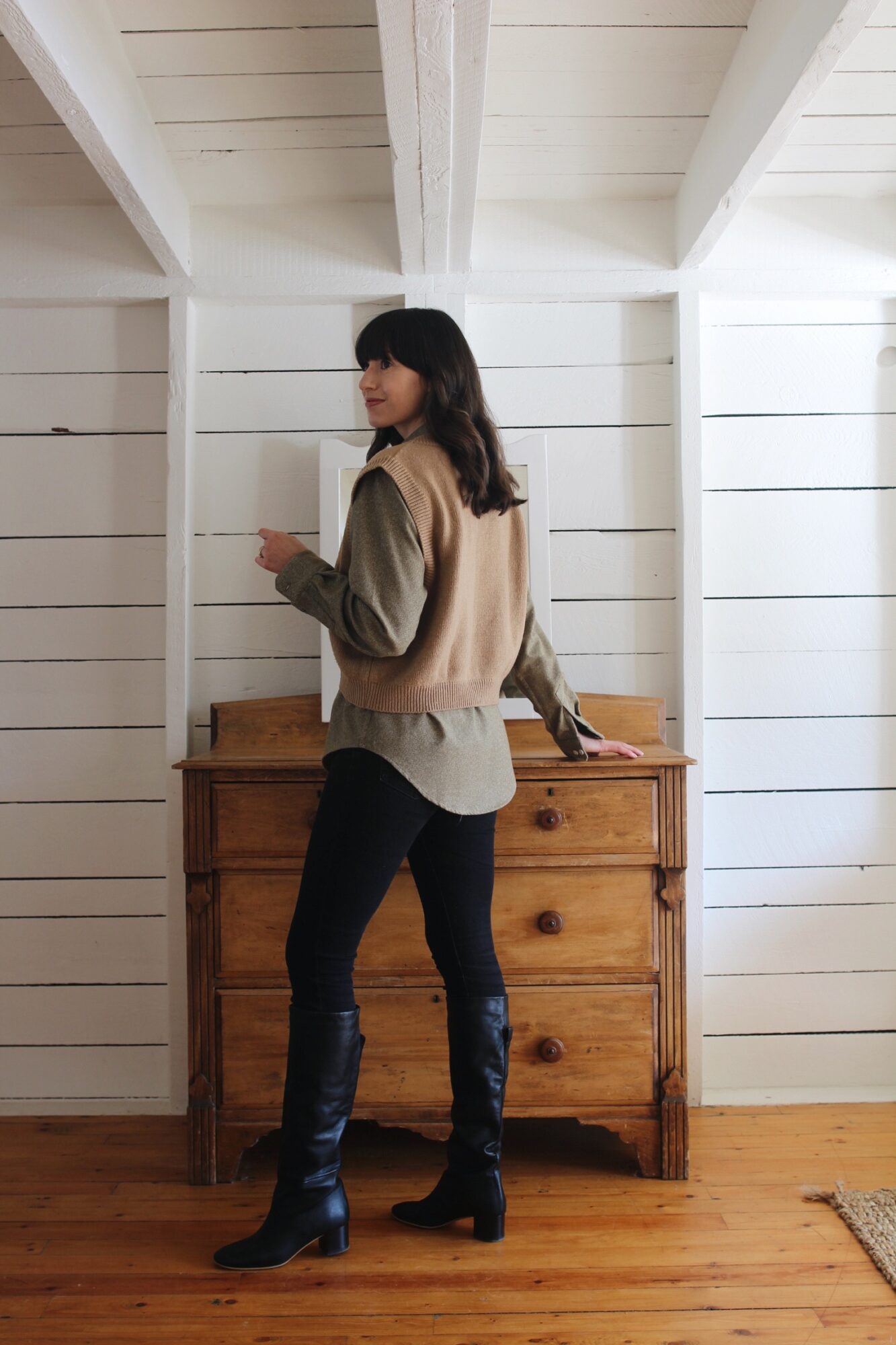 SHOP THE LOOK: VEST (old, linked to similar) / HERBALIST SHIRT gifted (STYLEBEE10 for 10% Off) / WAY HIGH SKINNY JEANS / BOOTS (old, linked to similar)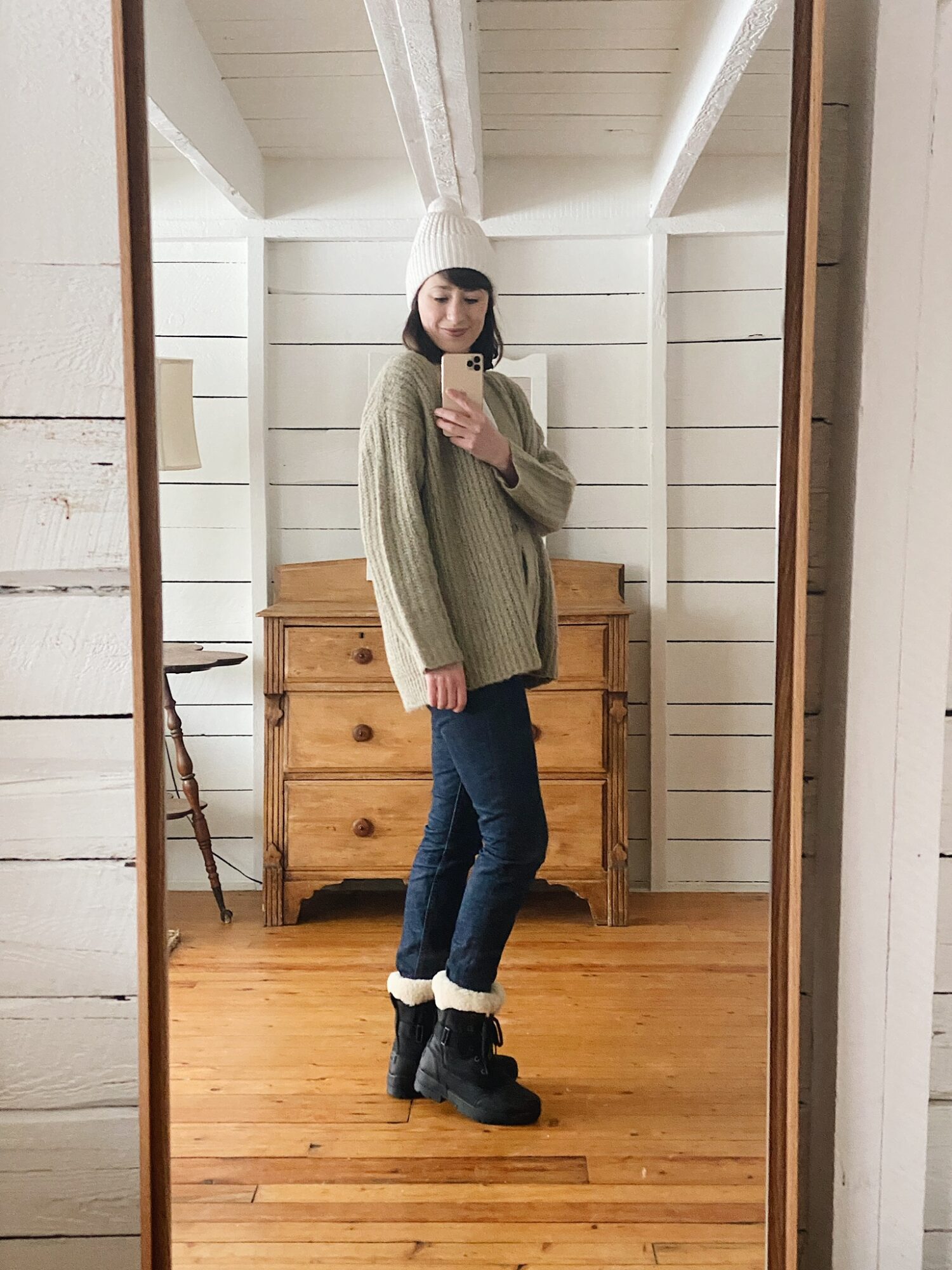 ---
3 / Monochrome looks are my winter styling secret weapon.
I may love layering but simplicity will always have my heart and keeping the colour palette lean is my favourite winter style trick.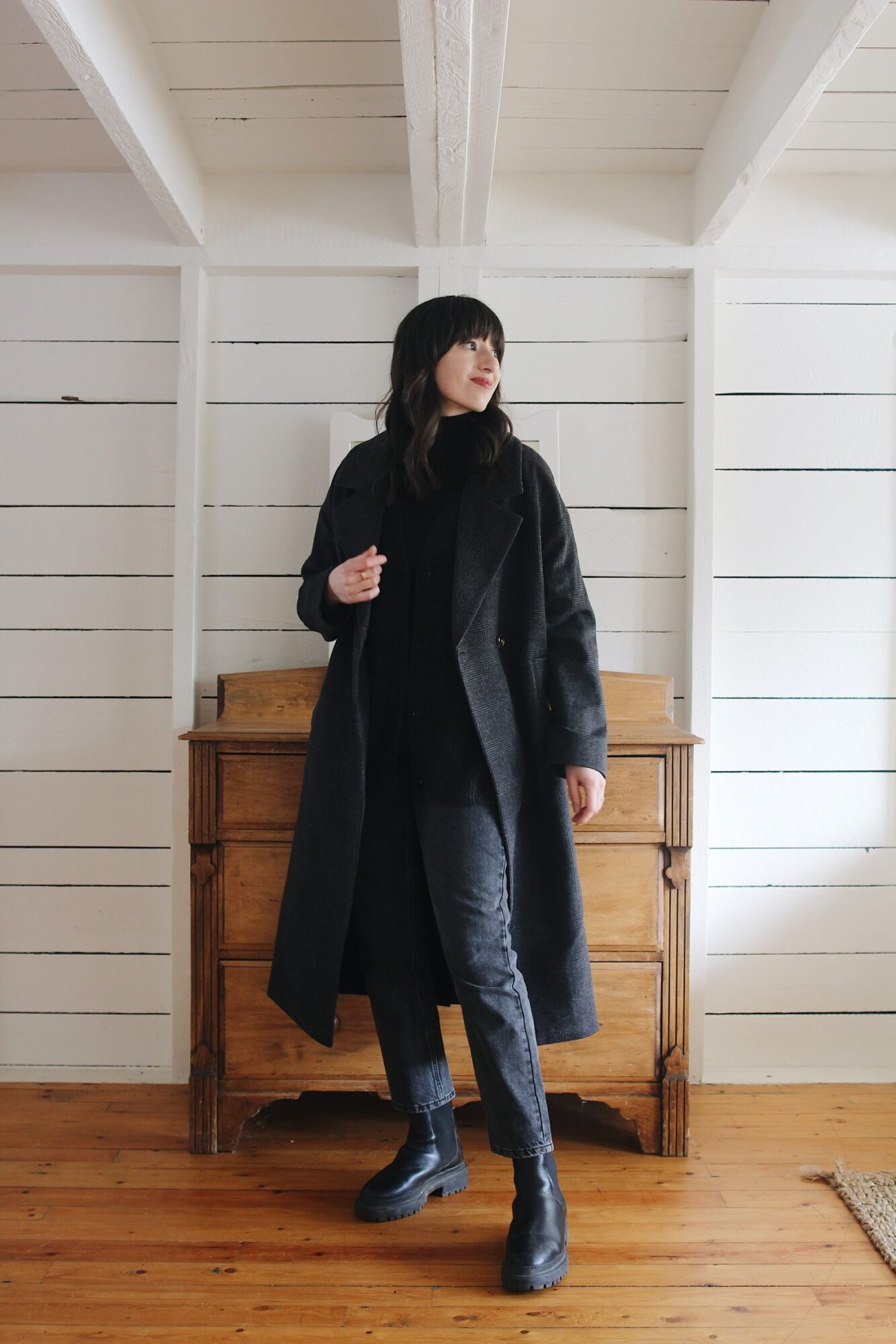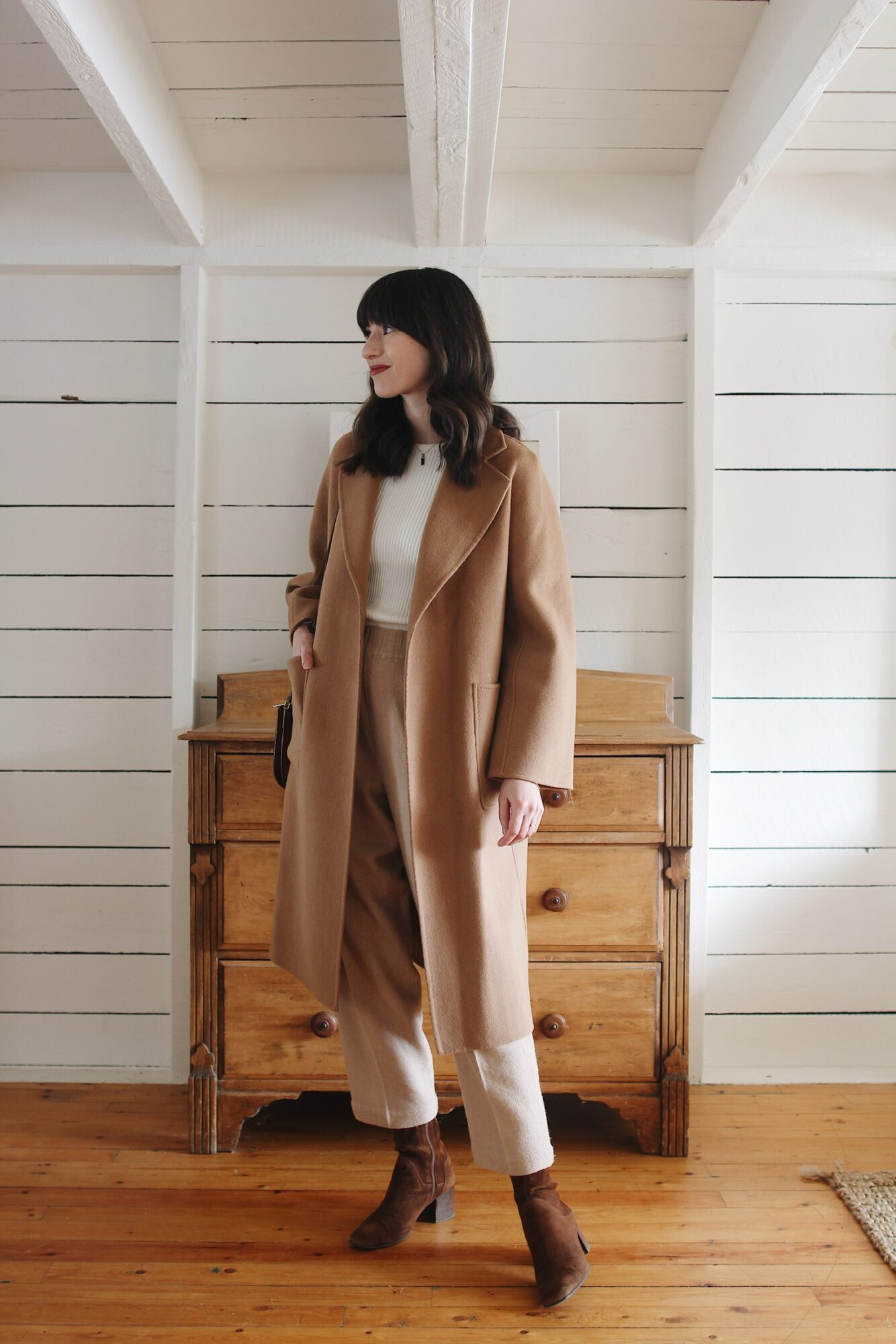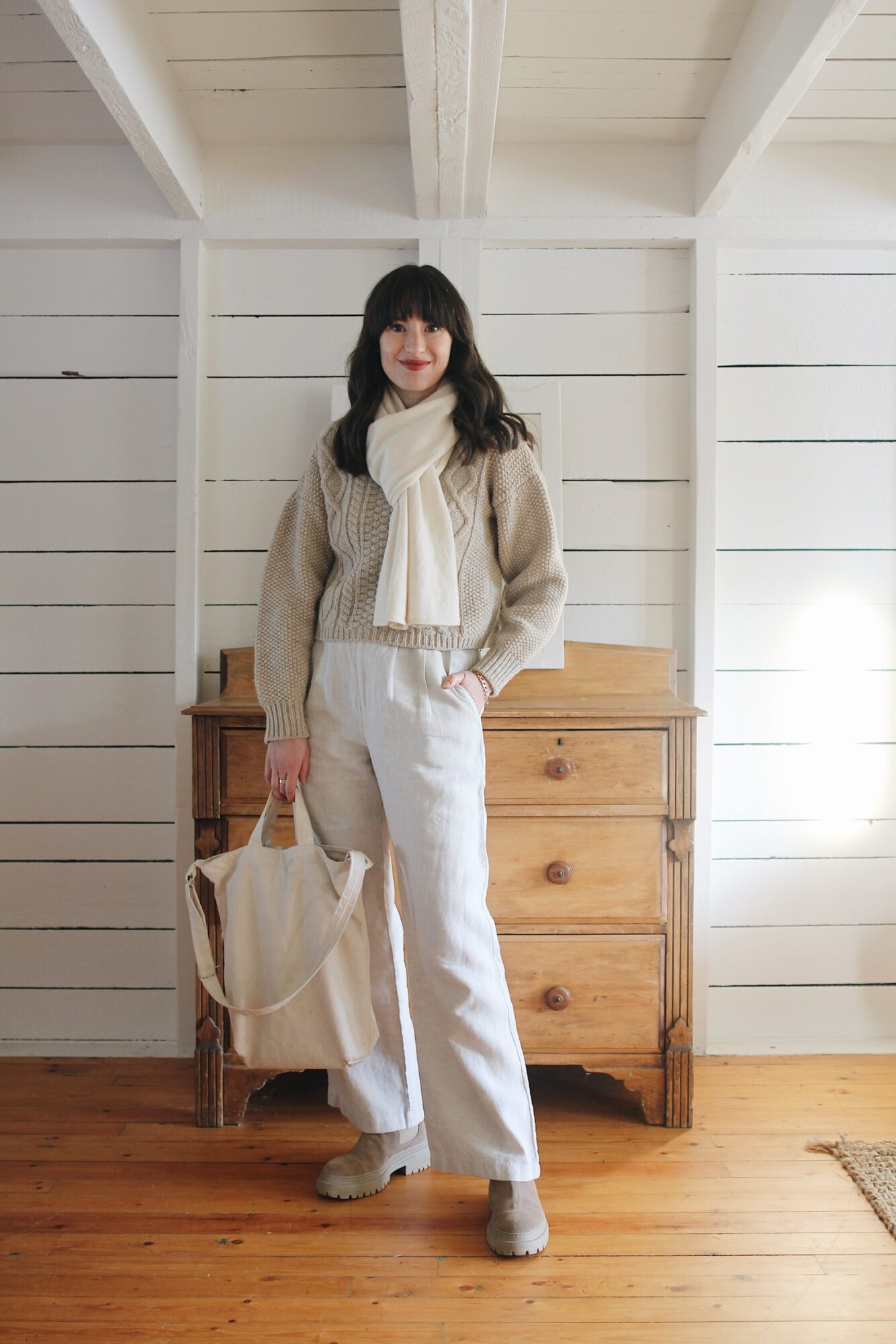 ---
4 / I don't need any more base layers, finally!
After years of adding a couple at a time, I feel like I finally have the collection I need to support my winter style needs. These save my sweaters, keep me warm, make layering simple and laundry day a cinch.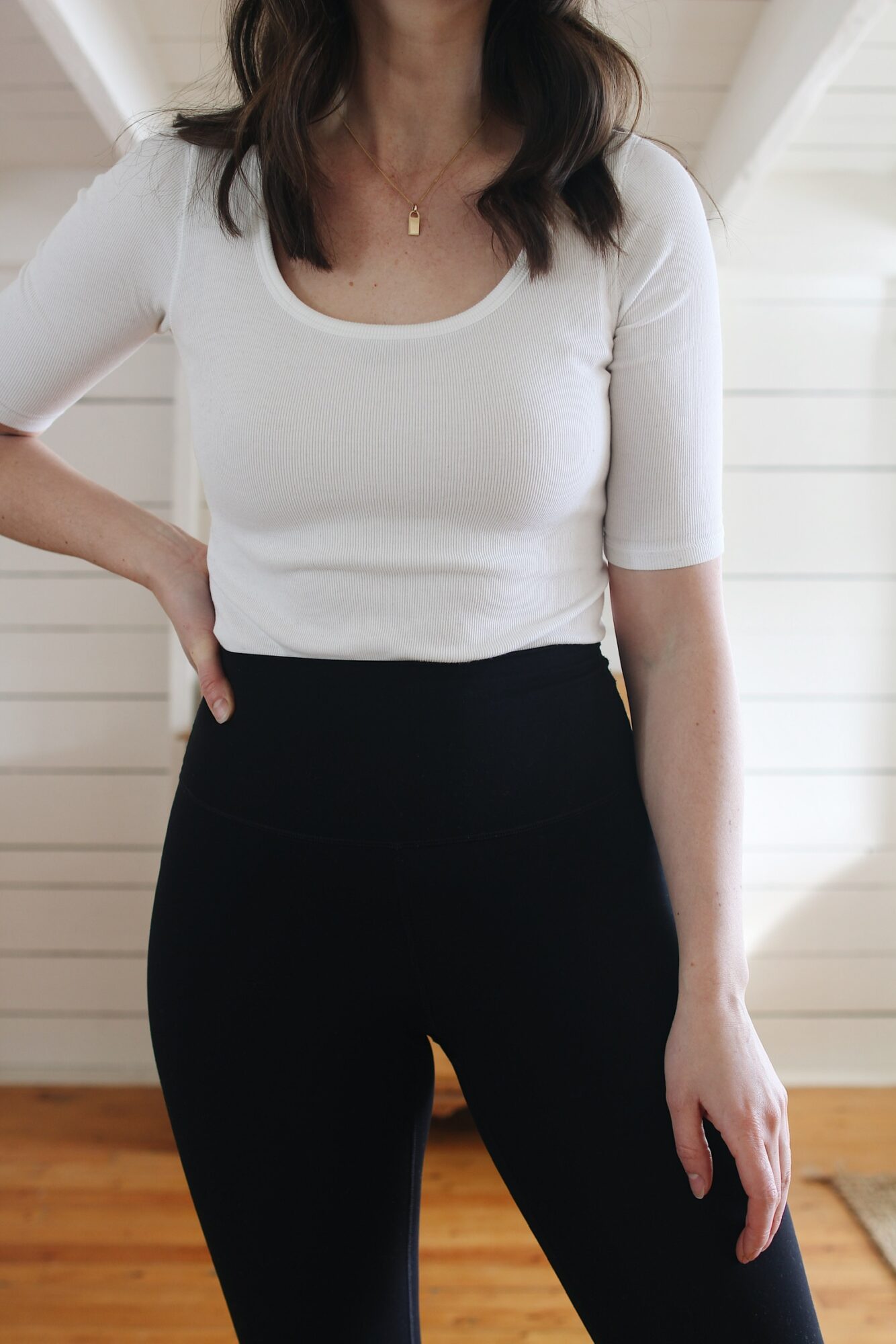 SHOP MY FAVOURITE: MICRO RIB SCOOPNECK HERE & BLACK LEGGINGS HERE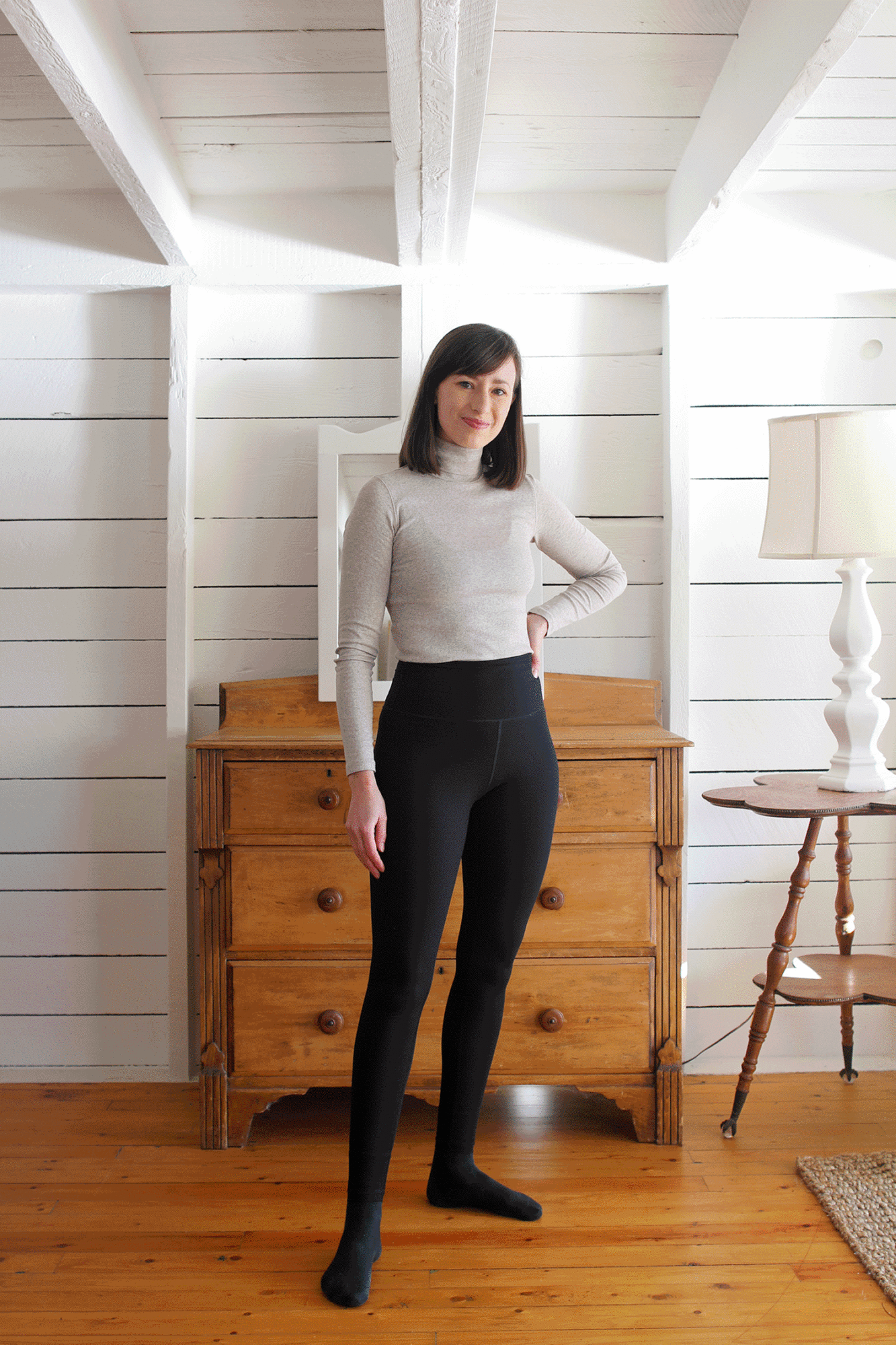 SHOP MY FAVOURITE: MICRO RIB TURTLENECK HERE & BLACK LEGGINGS HERE
---
5 / Leggings got A LOT of air time this year and having a few formulas to keep them feeling chic makes a big difference.
My #1 formula is to pair my leggings with a base layer, add an oversize knit or shirt, pull on chunky boots and layer a coat on top!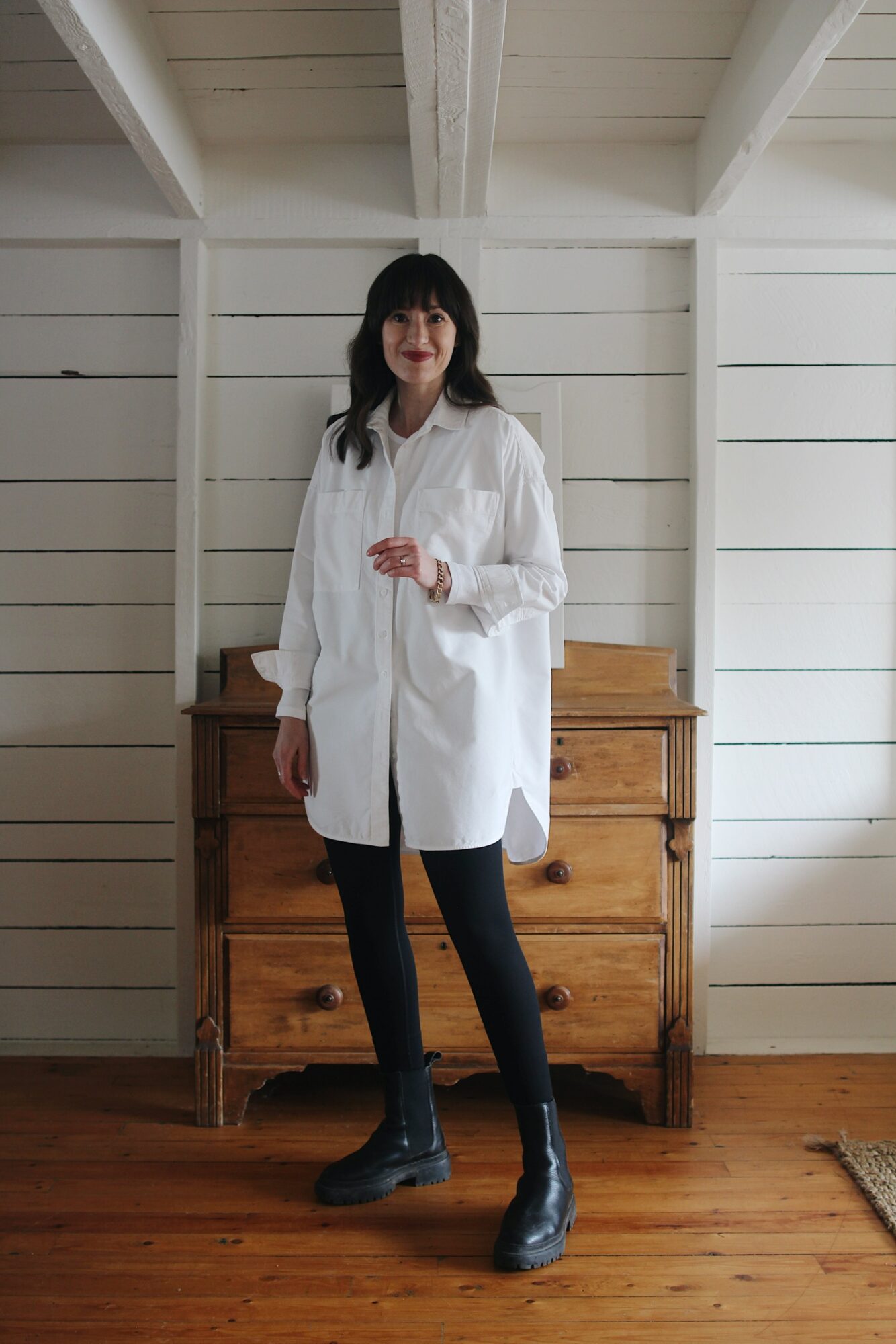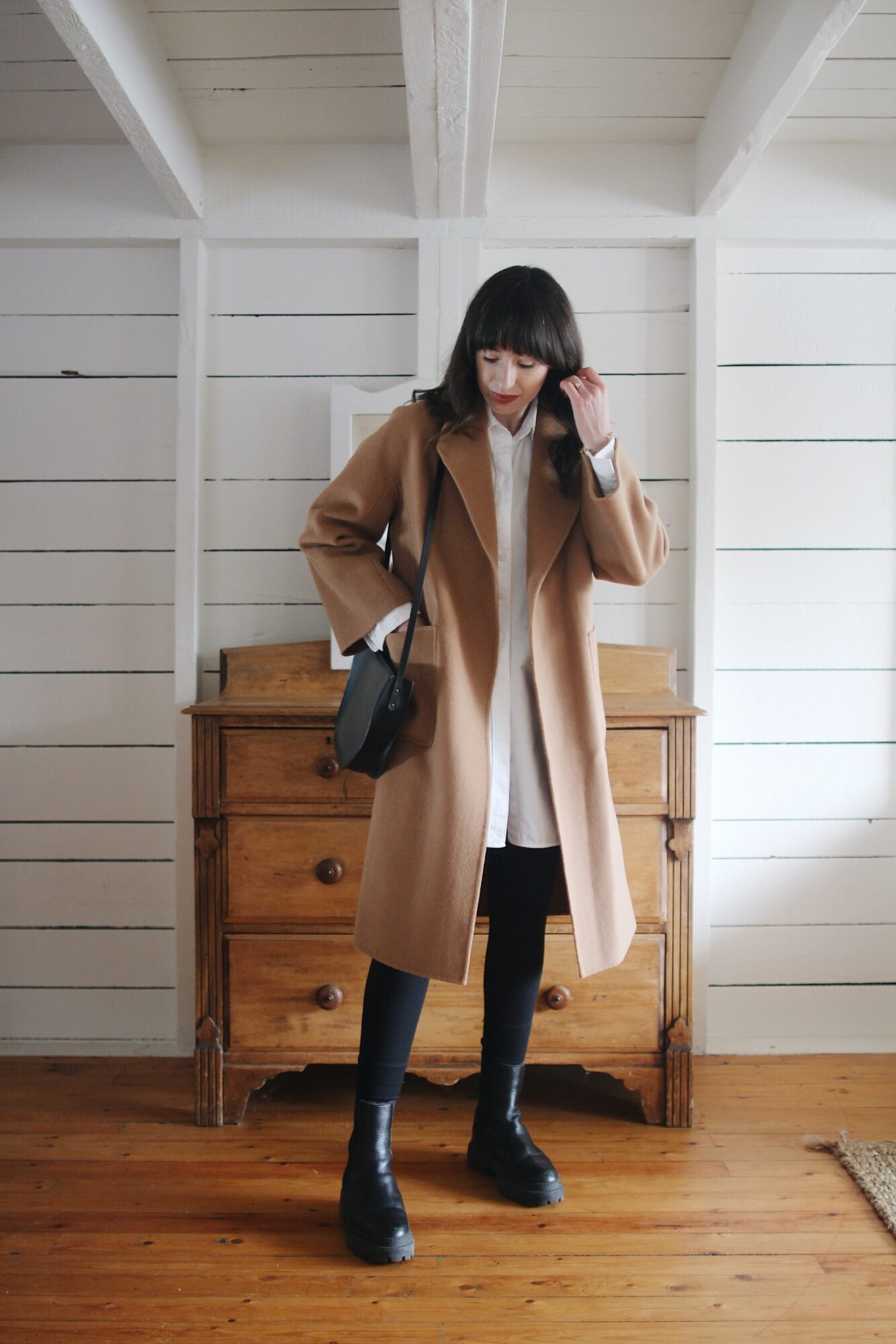 SHOP THE LOOK HERE | SHOP MY OVERSIZED OXFORD ROUND UP HERE
---
7 / Uniforms just make mornings easier.
One of my favourites is:
Basic Tee or Turtleneck + 90's Cheeky Jeans + Cardigan + Chunky Boots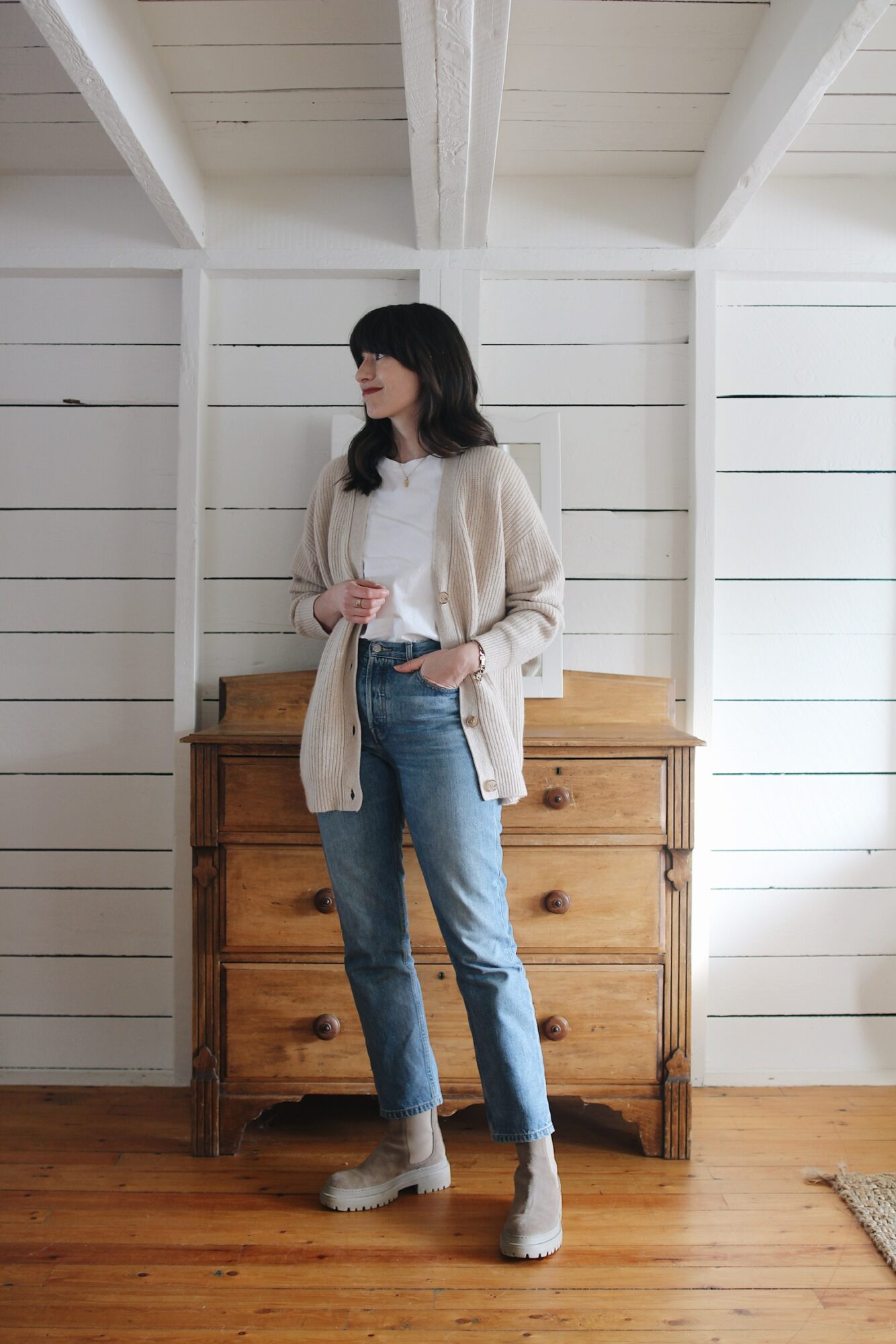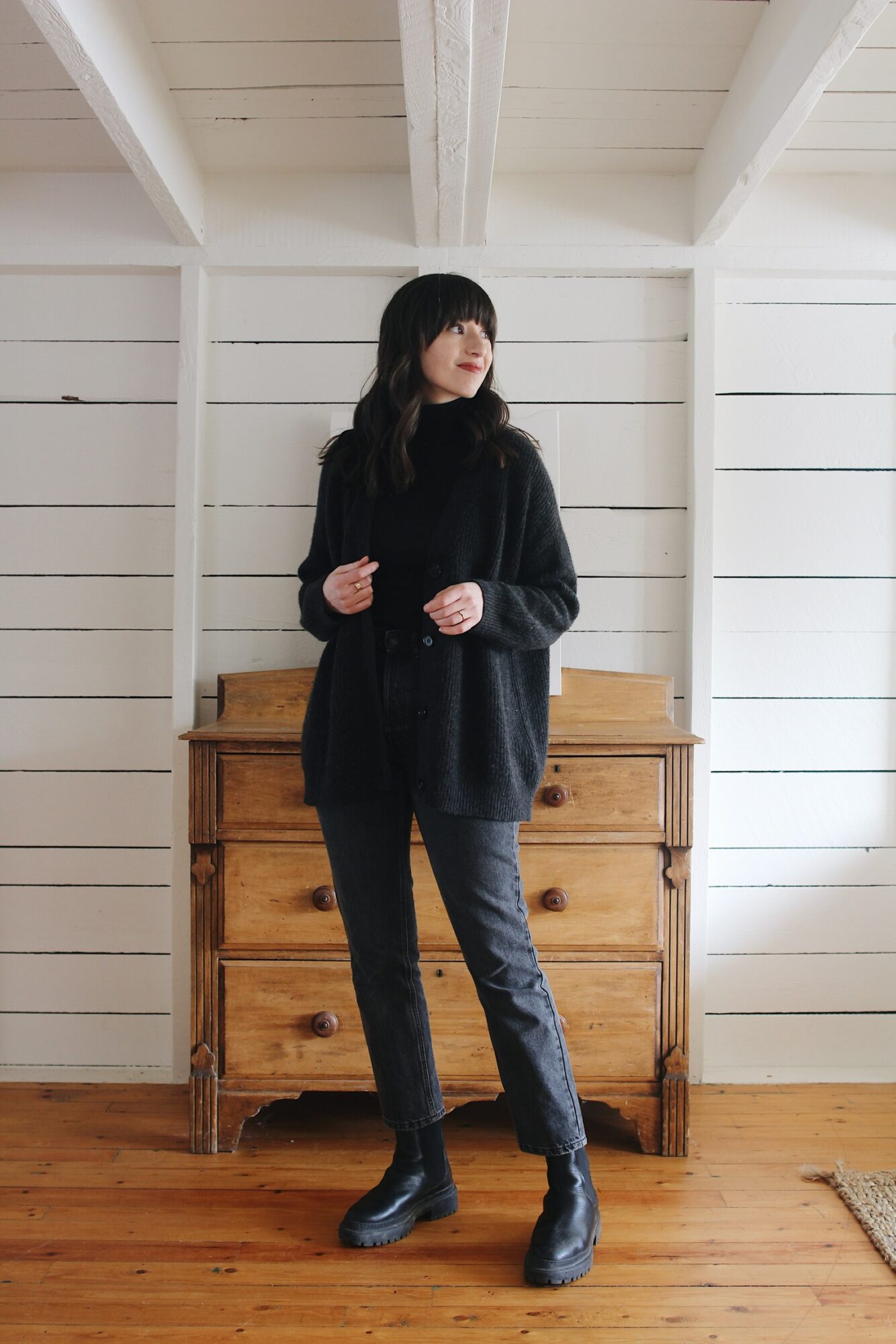 ---
8 / My best addition was the Way High Black Trousers to add a bit of structure to my winter wardrobe.
I've worn them at least 15 times throughout the season so far and can't wait to style them for spring soon too!
---
9 / I reach for my long puffer coats 100% of the time. Keeping my knees cozy is key.
My shorter puffer coats haven't left their storage bin this year, which means it's time to edit and consolidate my collection.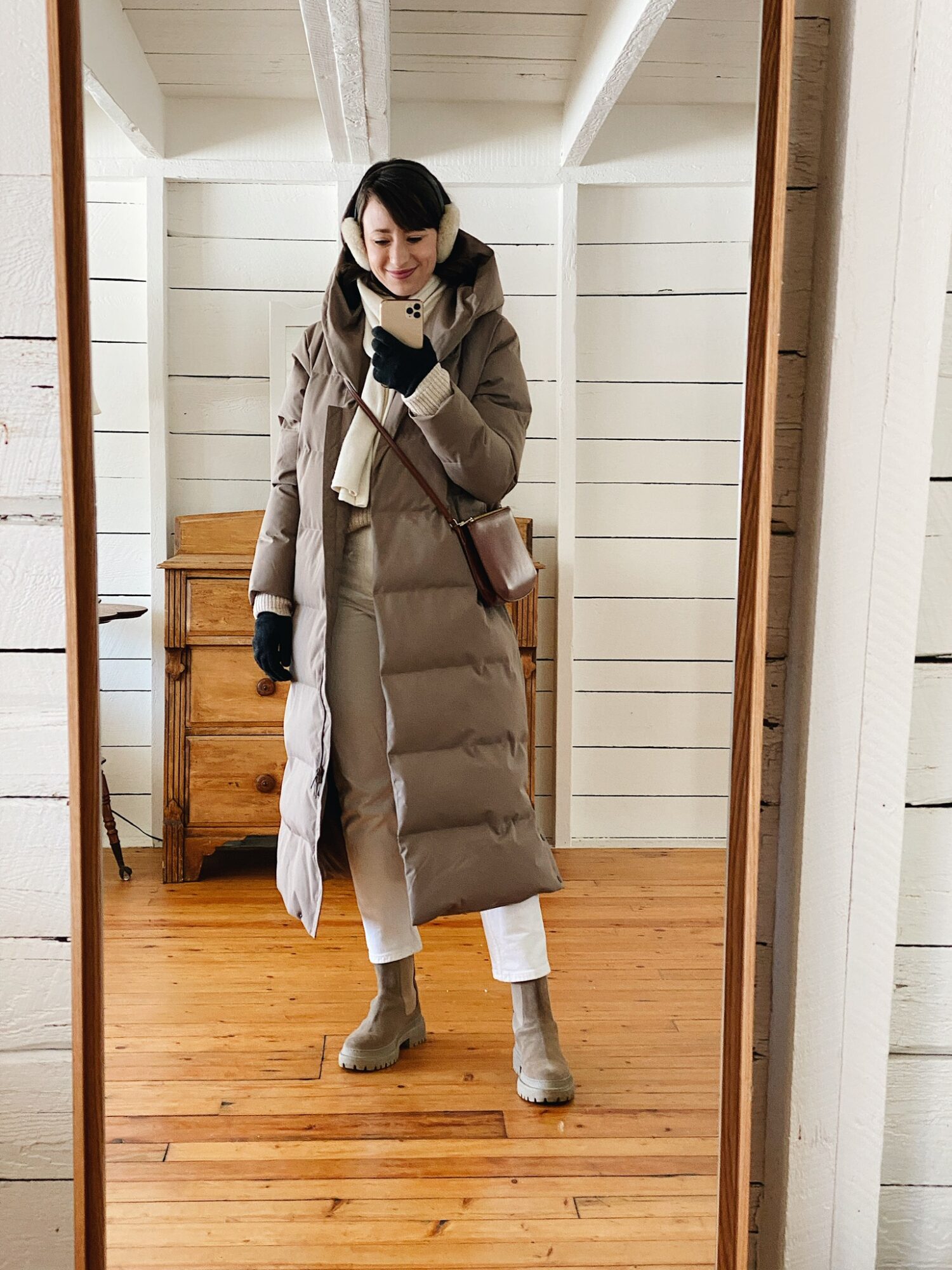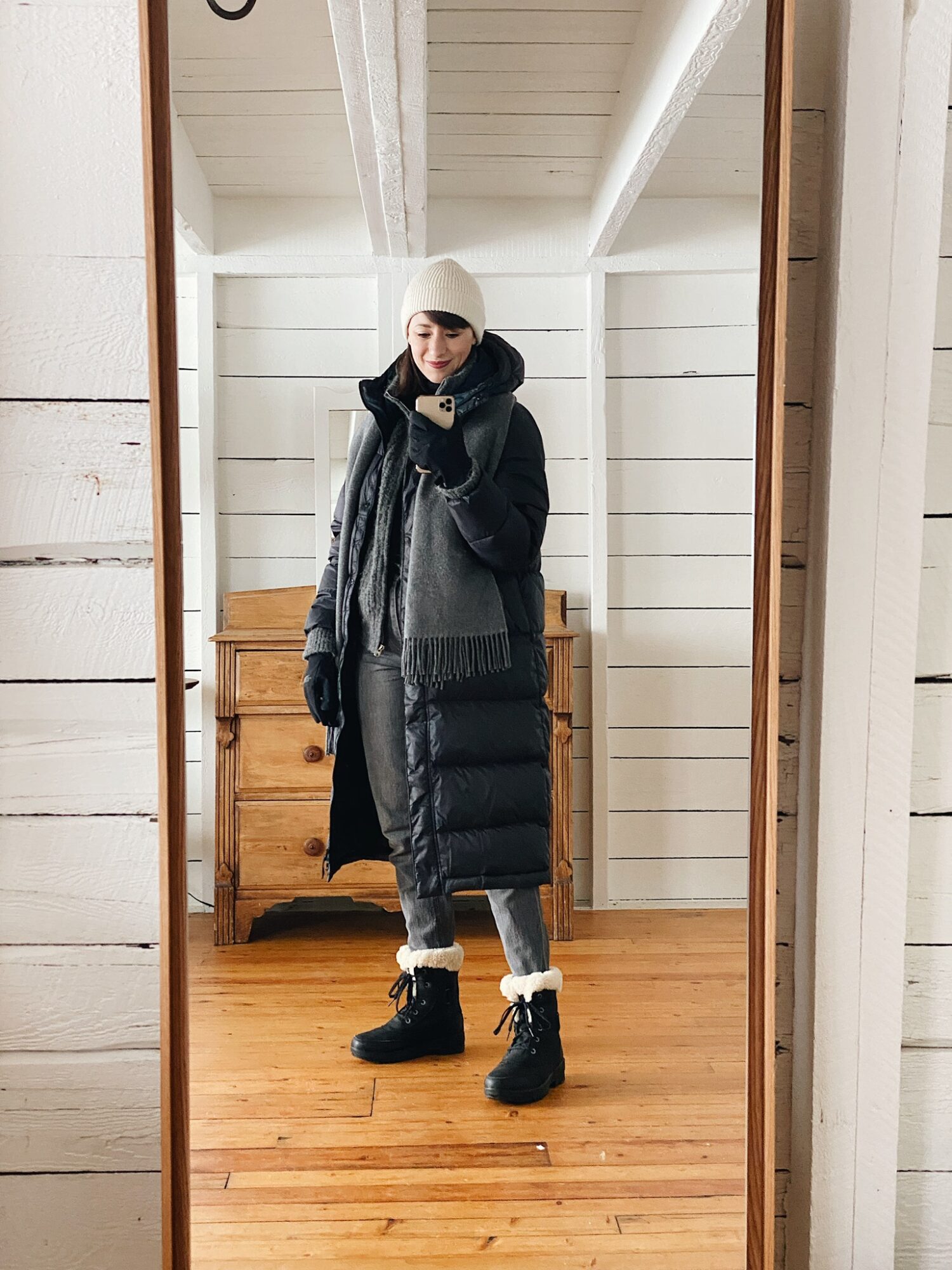 ---
9 / My winter boot options are serving me well.
Similar to my base layer collection, I've been planning and adding winter boot options over the last several years. I'm feeling great about the styles I have and use them all on a regular basis. As certain styles get worn out or used less, I will edit accoridingly.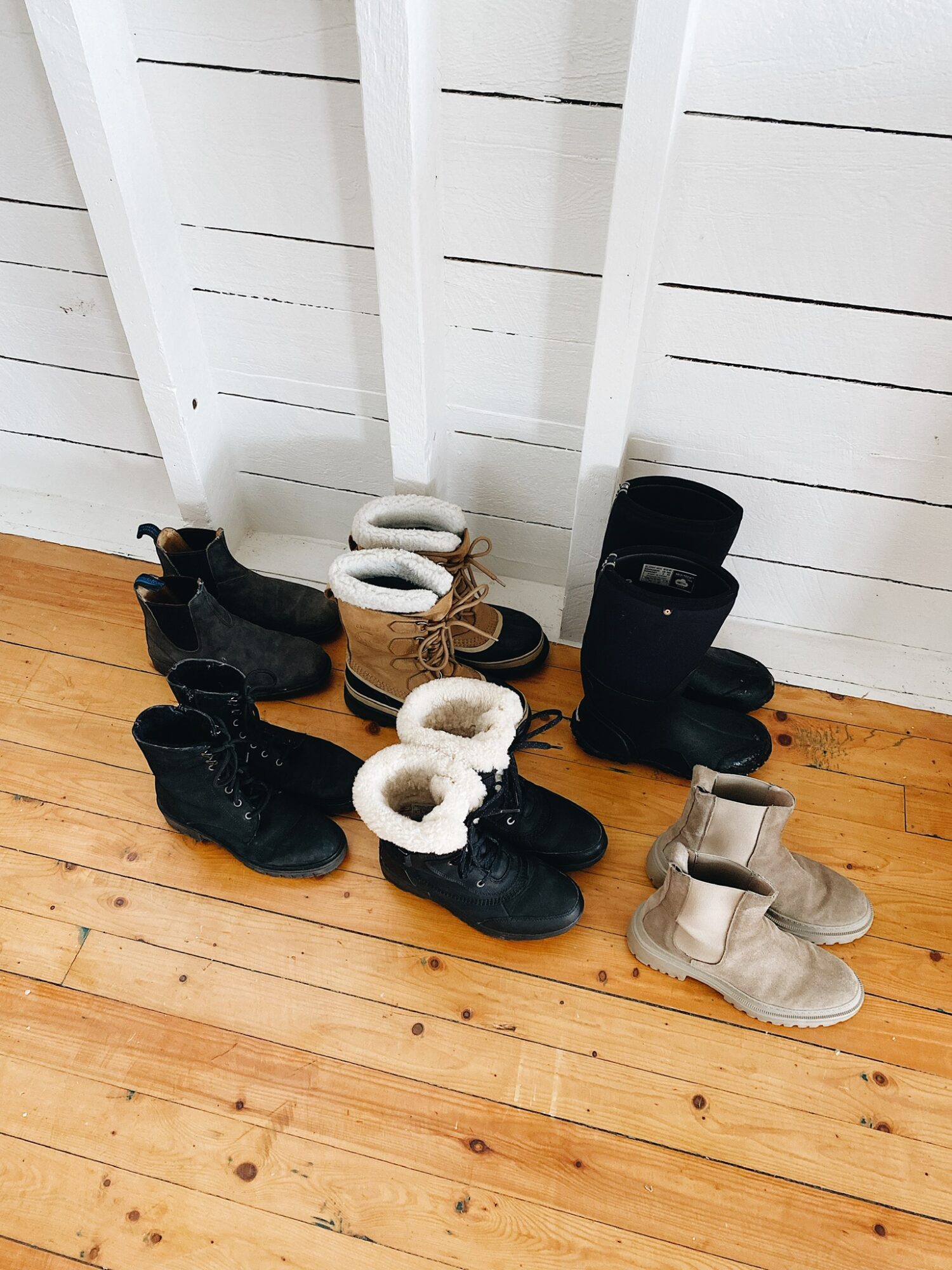 ---
10 / My winter palette is almost entirely neutrals. Except for a bit of green.
I have LOVED having such a lean palette to work with this season. I've found it has helped me wear more of my closet and feel more at ease with my winter style.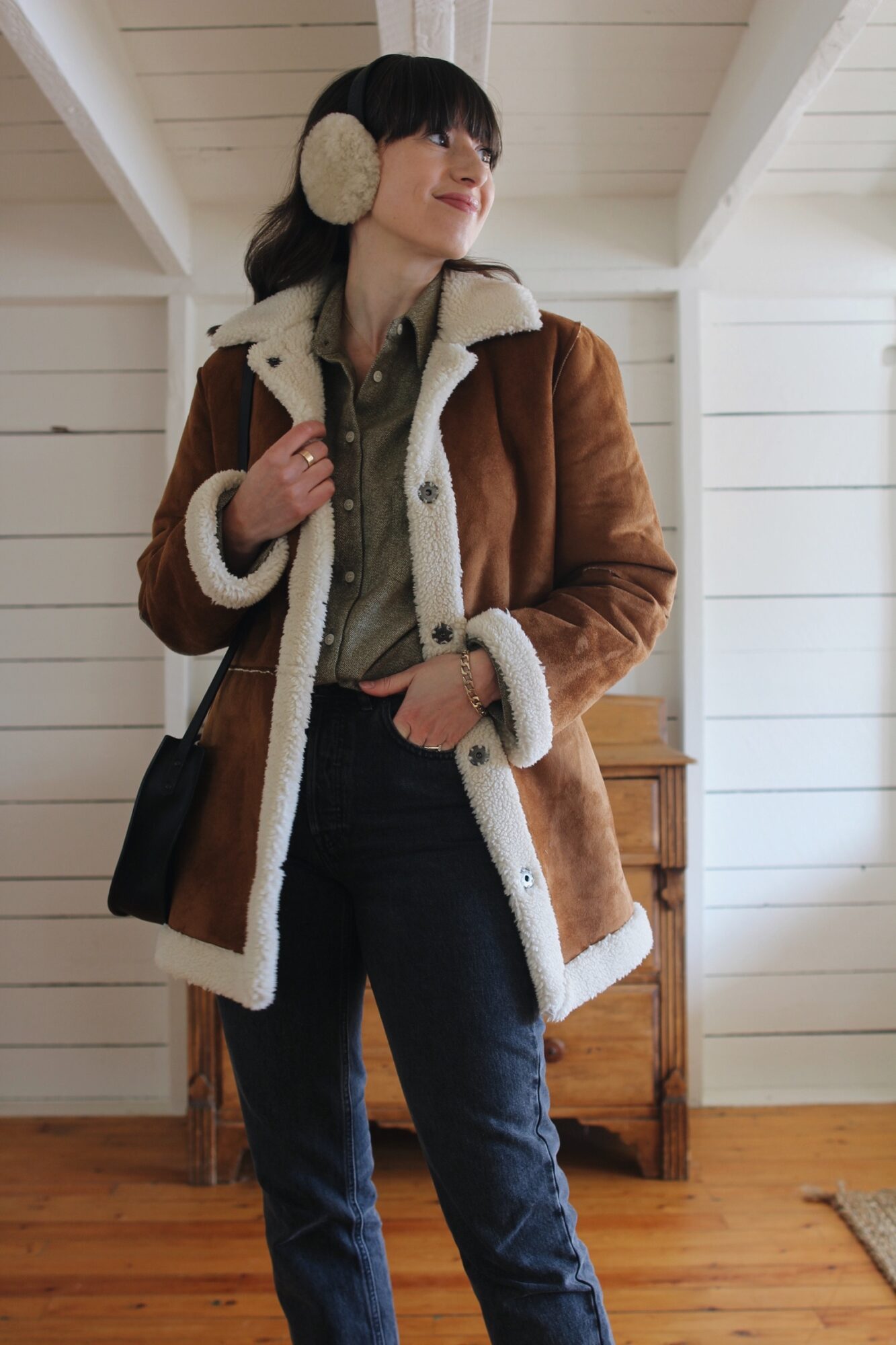 SHOP THE LOOK: SHEARLING COAT (old, linked to similar) / HERBALIST SHIRT gifted (STYLEBEE10 for 10% Off) / 90'S CURVY CHEEKY JEANS washed black / EAR MUFFS / BAG old / CIGAR RING / GOLD BRACELET vintage
---
11 / I don't wear dresses often but they do help to break up my winter style monotony.
Dressing for winter weather gets to be a drag by February so it's been nice to have a fun piece like this plaid dress to switch things up and still stay warm.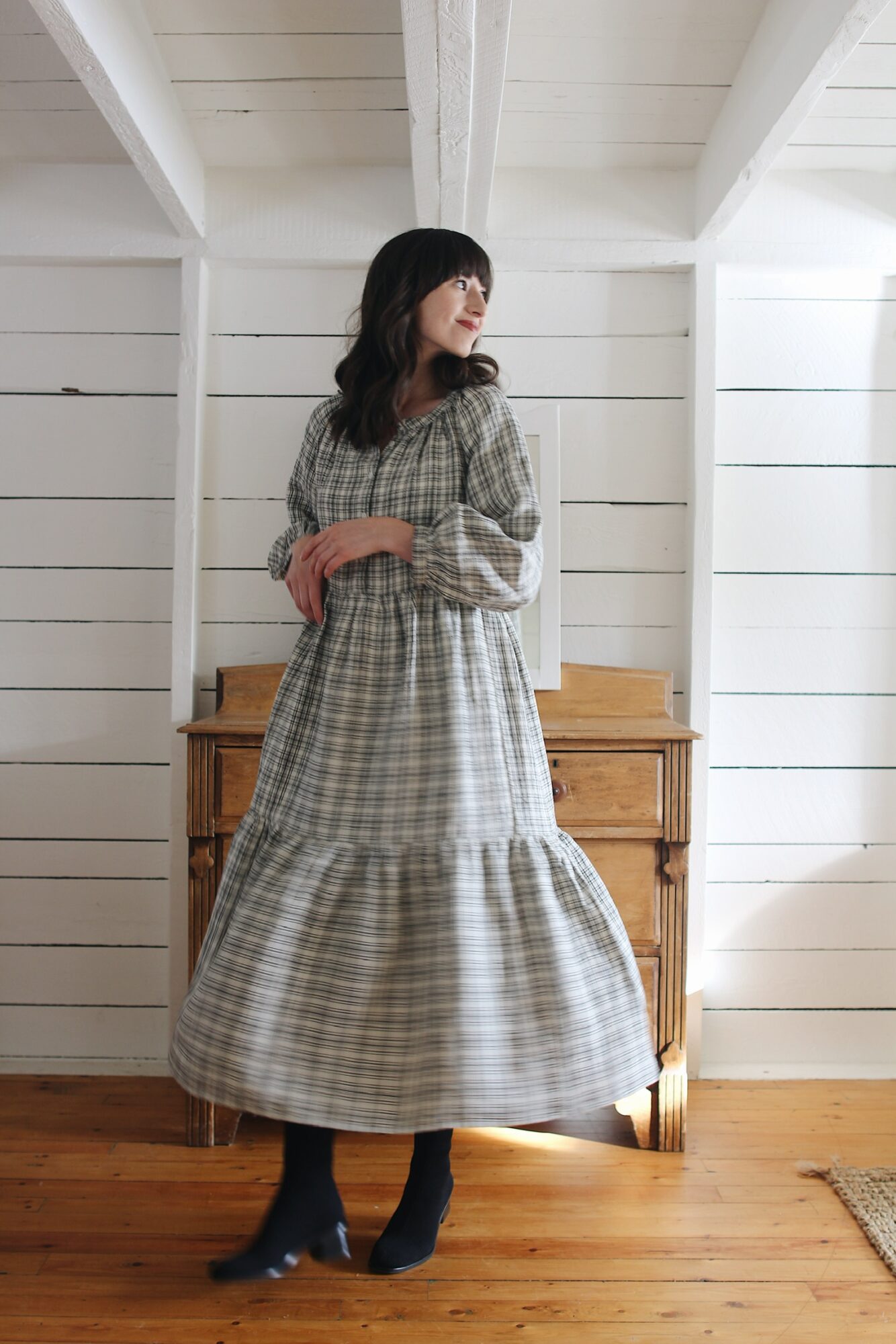 ---
& finally, the most important insight of all…
12 / I see more POTENTIAL than NEEDS when I'm not distracted by the temptation to add to my closet. 
This is something I try to keep top of mind all year because the more I stay true to my personal style and a wardrobe that supports my real life, the easier it is to pass on things I don't need or won't wear.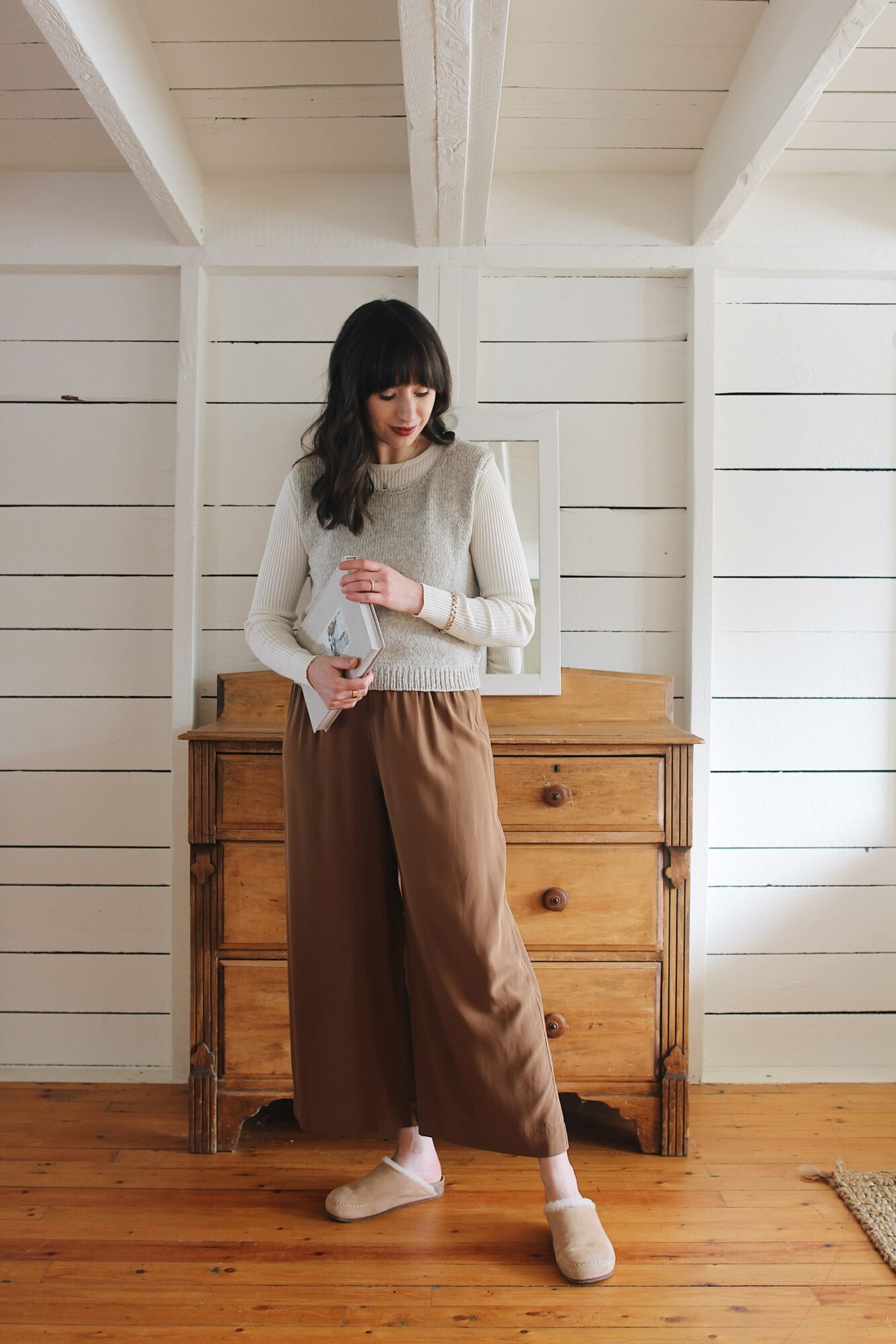 ---
Thanks for tuning in folks!
I hope these findings encourage you to seek out insights from your own closet and help you assess what's been working or not working within your wardrobe.
If you need some closet review prompts try these:
What items have I worn most this season?
What has spent the most time on the shelf or hanger?
What have been my favourite looks to wear?
Which outfits do I already plan to repeat next year?
What have I needed or thought about adding most this season?
I'll be back soon with the wish list I've made for next winter!