Hope you had a good weekend! It was the most perfect Fall weekend here in Guelph. The leaves have turned slowly and steadily this year and they're all the most electric reds and yellows right now. It's been delightfully warm too, so Dobby and I took long walks both days to savour this fleeting time. Before we know it, snow will be on the ground and long walks will feel like a chore more than a treat. Feeling for those in the prairies, who already got snow, gah! and for those on the west coast who were bombarded by the tail end of a brutal storm over the weekend. More thankful than ever to call Southern Ontario home. Now onto much more pressing matters, Outfit #6!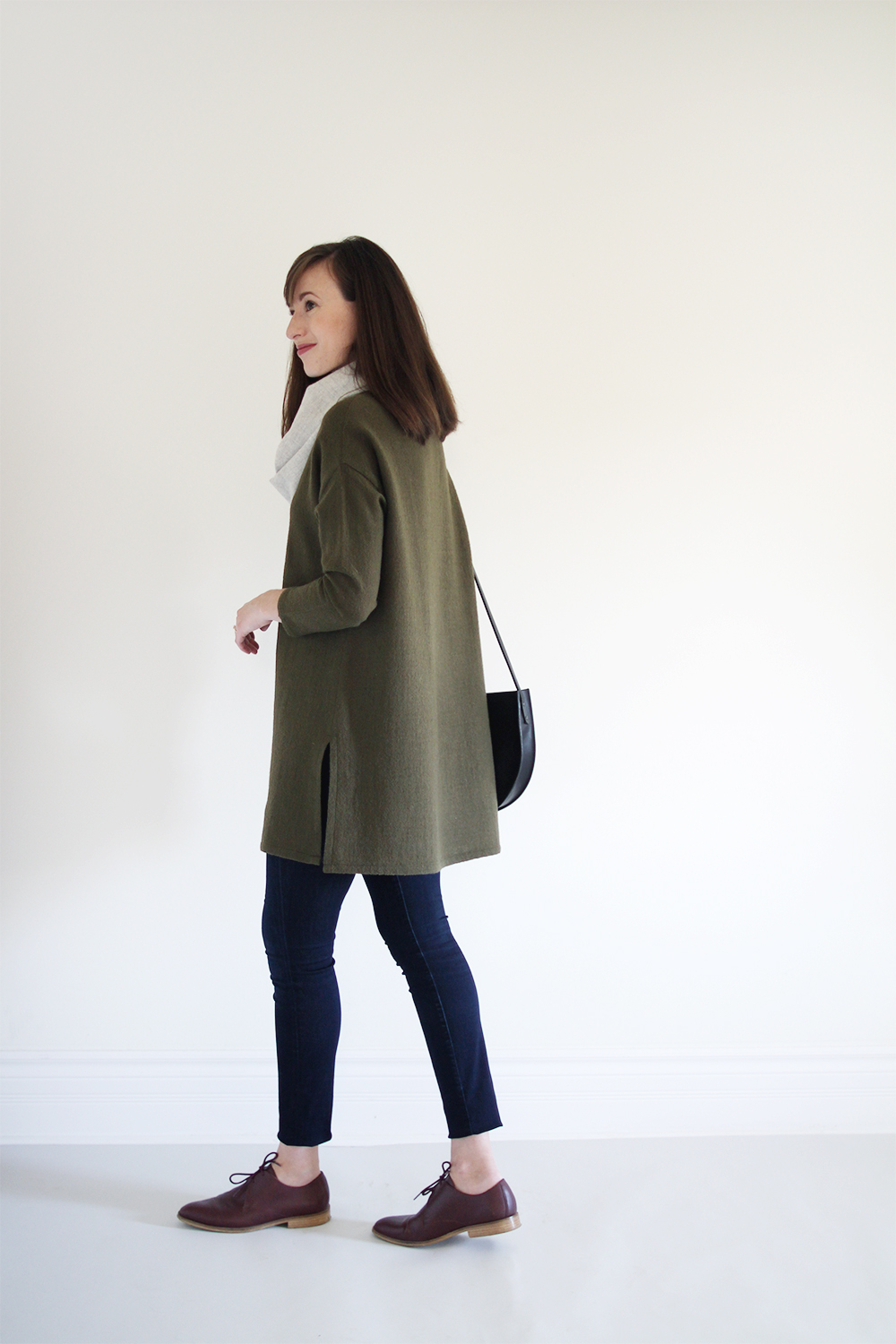 ---
INITIAL THOUGHTS
I LOVE this outfit. SO. MUCH. I almost saved it for this Friday but I just couldn't wait to wear it and the forecast pointed to today as the perfect opportunity.
I feel put-together, elegant and un-encumbered, which is exactly how I want to feel on a busy Monday.
The colour palette of this outfit is really jiving for me and, YOU GUYS, TWO colours in ONE outfit. This is kind of big for me. Since I usually stick to all neutrals and one colour, max. Style breakthrough maybe?
I'm also feeling this infinity scarf as a focal point, as opposed to a bold necklace (like last Monday). It keeps things looking super simple and soft. Since my hair looked nothing like this when I woke up today, I threw it into a bun, which actually makes the scarf a little comfier as my hair can get tangled up when it's down.
---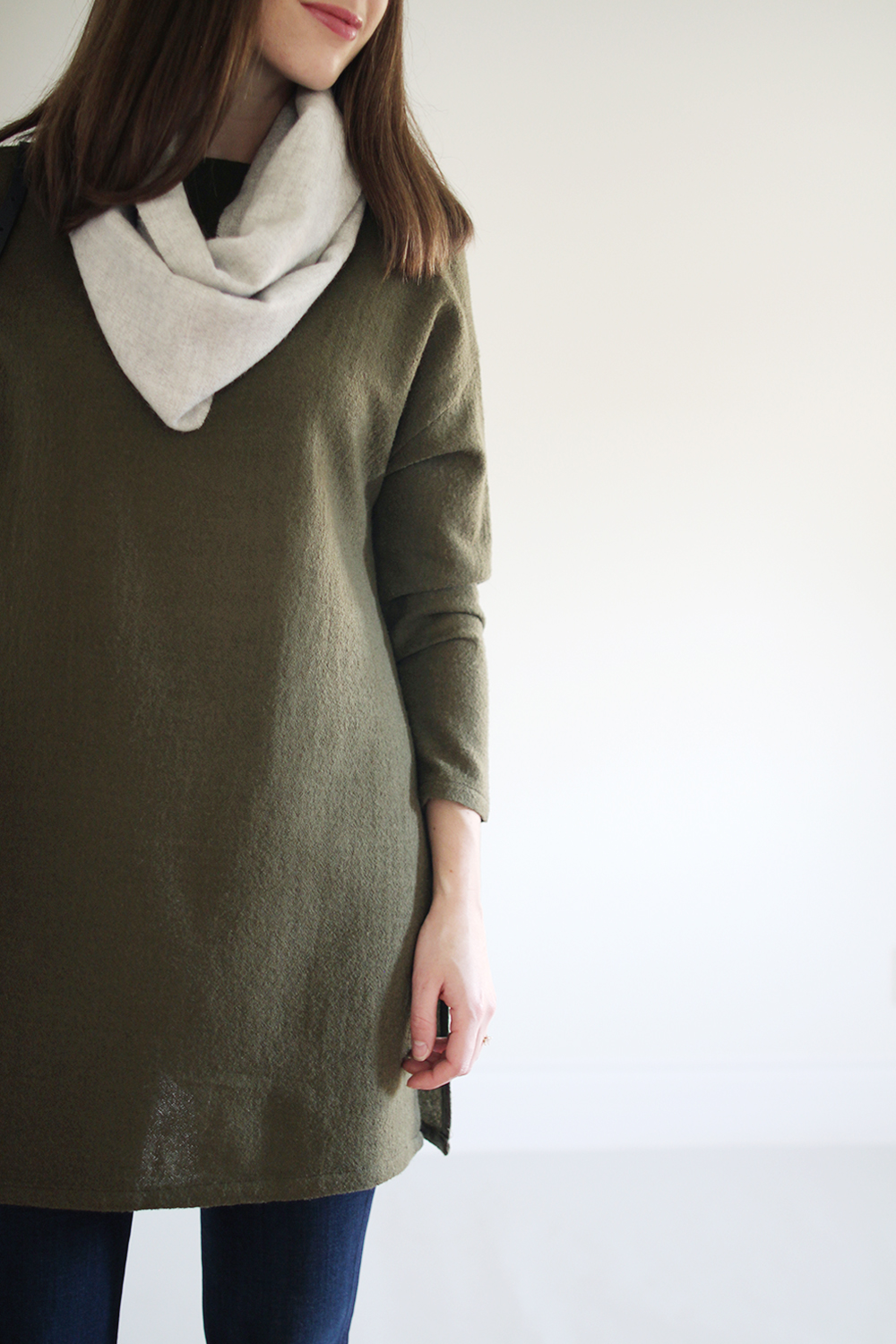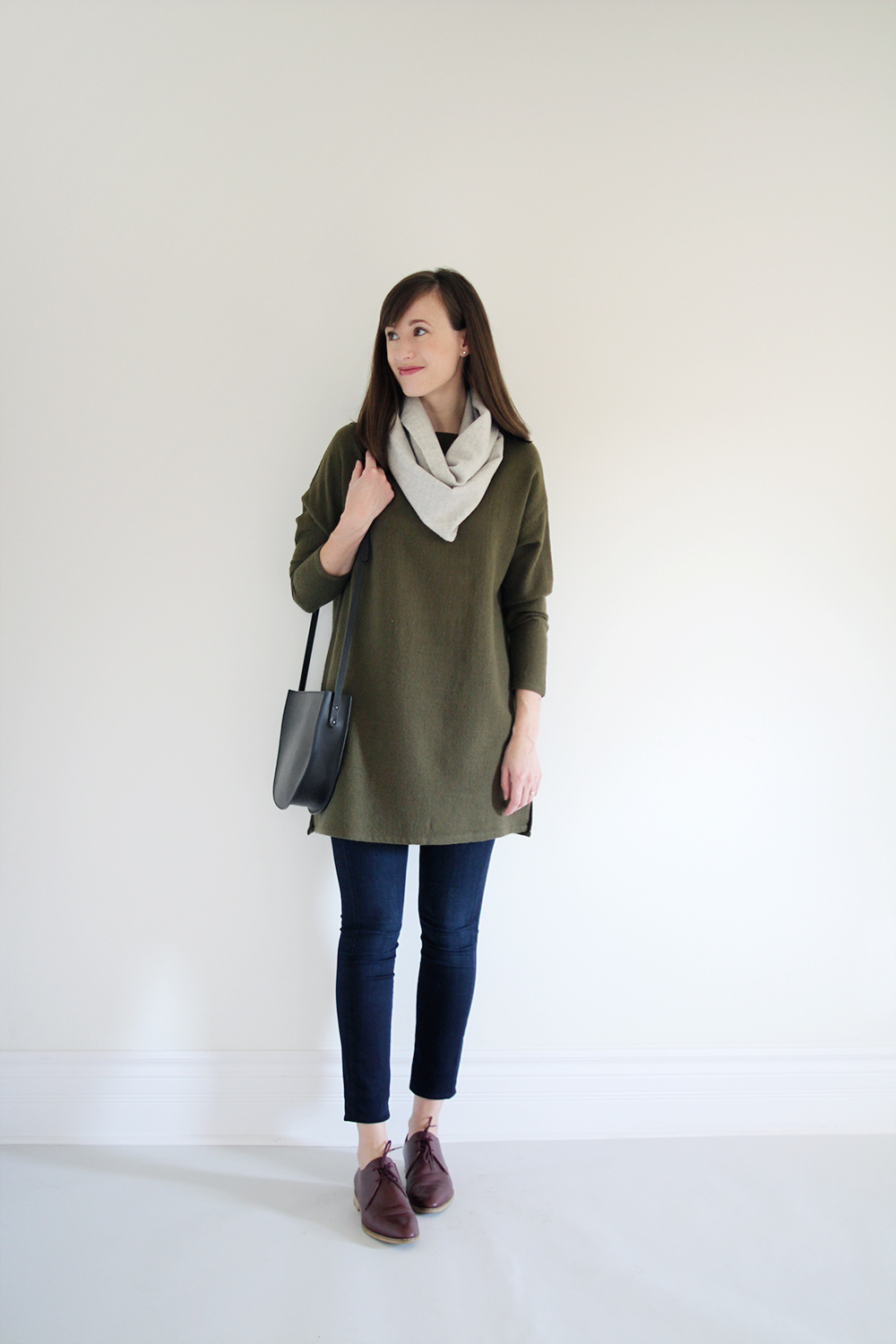 ---
STYLE + FIT DETAILS
1 | FAUX CROP | I am a little bit obsessed with how well these jeans hold a faux crop. I simply folded the bottom about 3 inches under, pulled the hems outward to secure it and made sure they were even. It's like a whole new pair of pants! I wasn't liking the typical cuff on these and didn't love how they looked with the oxfords at full length. Cue, the faux crop and ta da! I'll say this is definitely a proper Style Breakthrough. Yay!
What I particularly like about how these work is that they're a tiny bit loose on the ankle, which is slimming. If I gain no further insight from this challenge, this trick will have been worth it!
2 | JEWEL ON JEWEL | I've come to realize that there is another colour group that is allllmost as interchangeable as neutrals, and that is jewel tones. While I wouldn't wear too many at once (read: more than 2), unlike neutrals, which I pile on, they are still very versatile and pair up beautifully with each other. Mossy greens love a rich oxblood just as toasty pecan loves a deep indigo. Haha But seriously, liking colour this much is also new for me.
3 | FEAR OF FLATS | I used to avoid wearing flats in outfit photos because heels just made me feel taller, slimmer and more stylish in general. But I've since learned that the right flats, say the Modern Oxford, can have the same effect. As long as they're sleek and elongating I'm down!
4 | WHEN IN DOUBT SCRUNCH YOUR SLEEVES | Maybe I'm crazy but this seems to be a go-to styling trick for every stylist or street-style star out there. When you want to make things look just a little more intentionally styled, scrunch your sleeves up. As long as it doesn't feel bulky or uncomfortable you're all set!
5 | EASY ON THE ACCESSORIES | One thing I've been discovering throughout this challenge is that I don't need to accessorize as much as I was inclined to before. An outfit can look just as polished without jewelry as it can with.
6 | PROPORTION PLAY | Previously, when I've worn a tunic my natural instinct is to elongate my lower half as much as possible to offset the long torso. I'd typically do this with dark skinnies and boots or floor grazing flares over heels (like this, this or this) but I'm really warming to this alternate approach, which is flattering in it's own right. Another great takeaway thanks to this little exercise!
---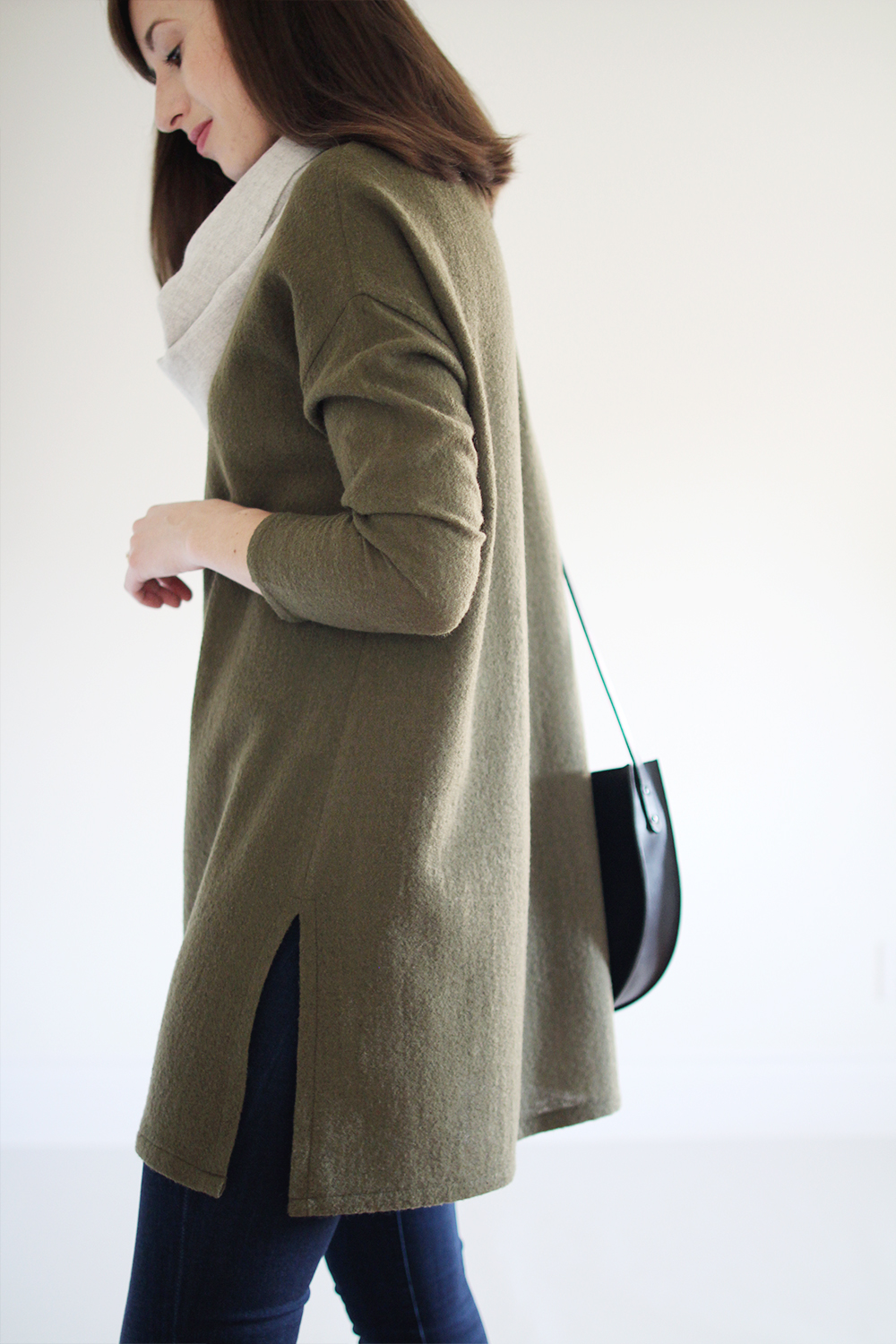 ---
THIS CHALLENGE SO FAR
In lieu of an 'Item' discussion today (we covered these 3 last week) I thought I'd do a quick little check-in on how this challenge is going so far. I've been keeping notes on my 10×10 Worksheet, which has really helped me keep track of the details and of-the-moment insights I stumble on each day. These are a few things I've been making note of:
IS THIS OUTFIT WEATHER APPROPRIATE? | So far the answer has been a resounding 'YES'. This is a big win because I've been known to under-dress and freeze my way through the challenges or cheat and add an extra item. If anything, I'm going to be too warm this week as the temps are unusually high for this time of year.
WOULD YOU WEAR THIS AGAIN? | For the most part 'definitely' with some slight alterations in some cases. For example, on Friday I spilled coffee on my Clyde Pants (not the first or last time I'm sure) so I immediately got them into the wash. Instead of switching to my skinny jeans I threw on my wool Clyde pants (see those here) and LOVED how that outfit worked. I'll be repeating that one this winter for sure.
HAVE YOU CHEATED? | Other than the aforementioned Clyde swap, I've been pretty good. I wore a different coat on Saturday night for a date with the fella and I stayed in sweats all day yesterday because, well, Sunday.
WOULD YOU EXCHANGE AN ITEM IF YOU COULD? | Nope. Not-a-one.
LAUNDRY? | I've washed the Clyde Pants once, the Striped tee once and the Sotela Dress once so far. Everything else has been staying crease free and fresh so far.
---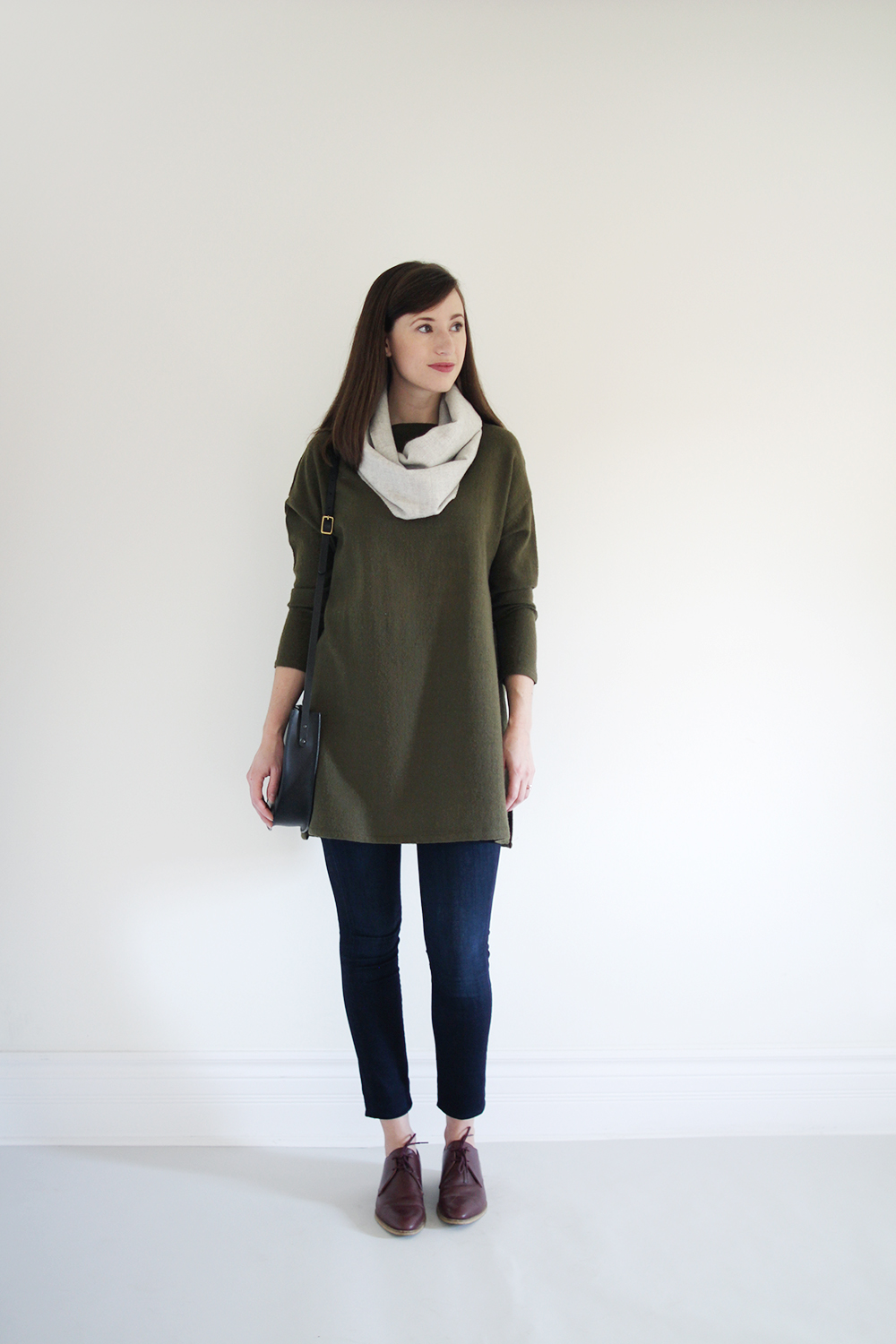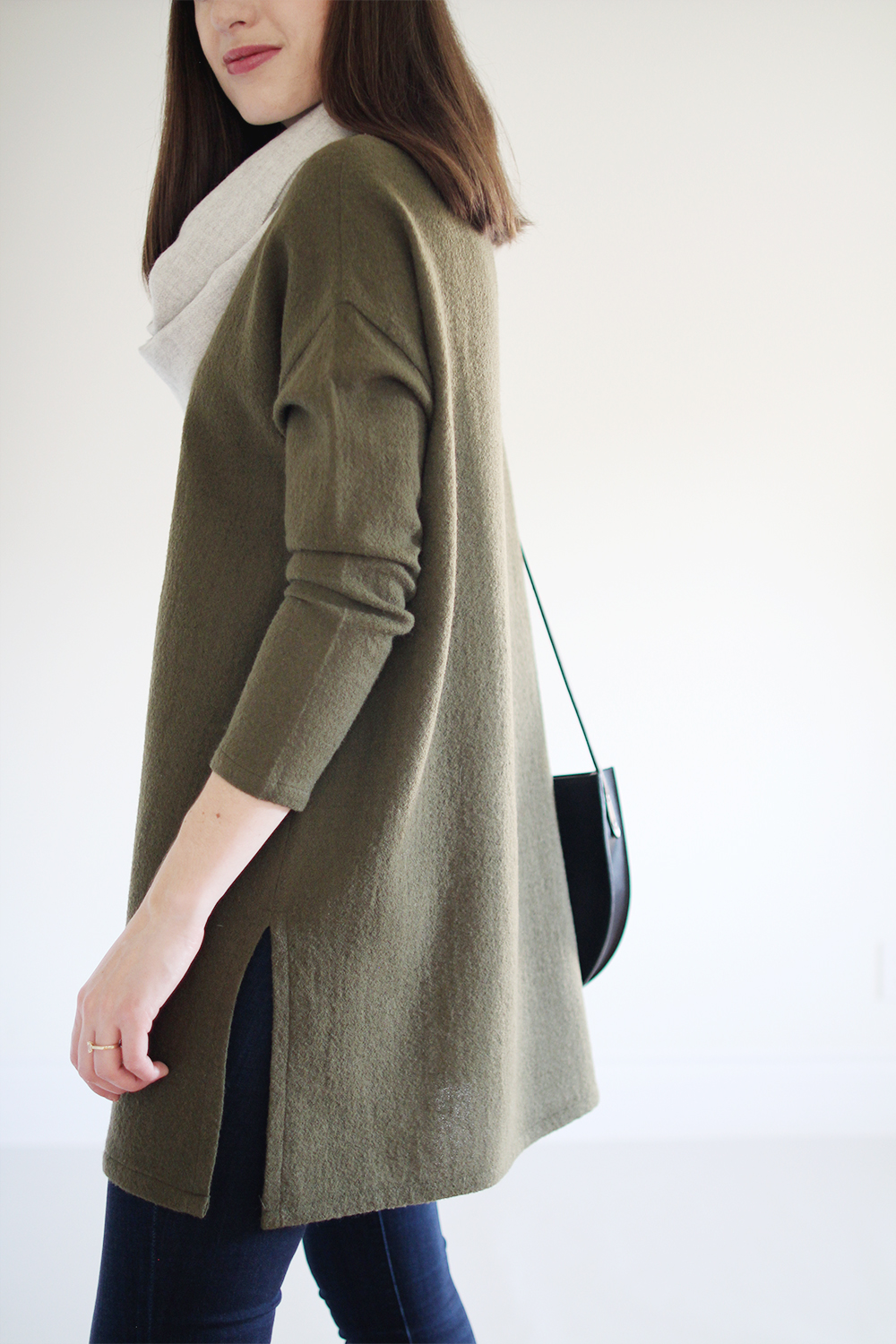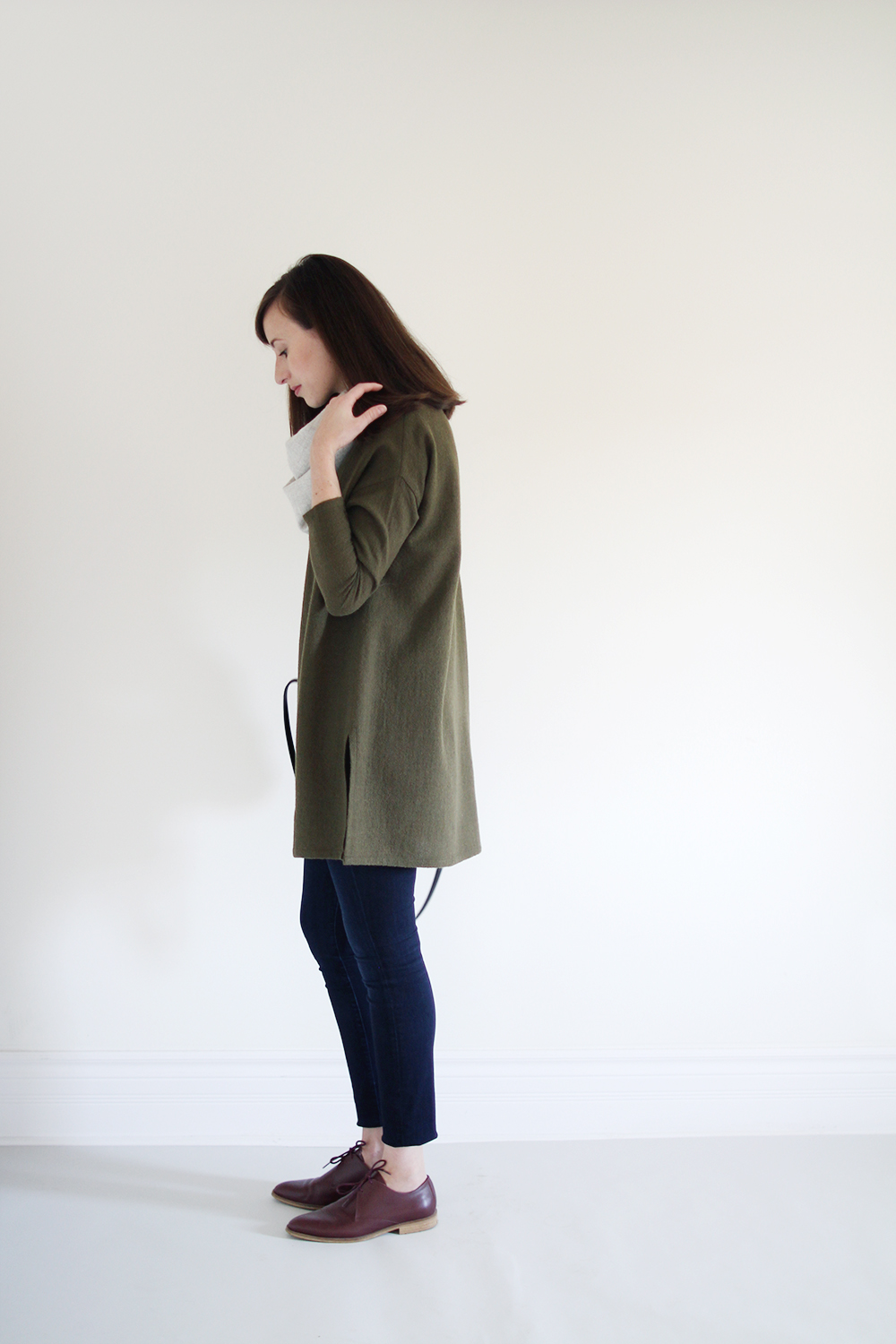 Enjoy the start to the week folks! Tomorrow's look (#7) is all about mixing it up and embracing the quirk. Stay tuned and thanks for reading! 
---
---

---
This post is not sponsored but contains affiliate links. When you shop via the links above I may make a small commission from a sale. All opinions are my own. Thanks for supporting the brands that support Style Bee!