We are back with part 2 of this Easy Upgrades series (catch up on Part One) and I'm so glad that many of you are enjoying it so far. I think it really helps to break down our closet and style goals into smaller, more manageable tasks so that we don't get overwhelmed. I've also found it so interesting to see how when one small part of my closet is working really well, it gives me the motivation to make changes in other areas too.
Today's post covers another three easy ways to streamline and elevate your style and closet in ways that are less about shopping and more about shifting and editing. This set focuses on functionality and letting go of things that aren't serving you to make space for living your most authentic life.
Read on to see all three!
---
This post contains affiliate links. This means if you decide to shop through the links included, I may earn commission on a sale at no additional cost to you. All opinions are always my own and I only share items I love and think you might too. Thanks for supporting Style Bee!
---
UPGRADE #1
LET GO OF ITEMS THAT DON'T FIT OR FEEL GOOD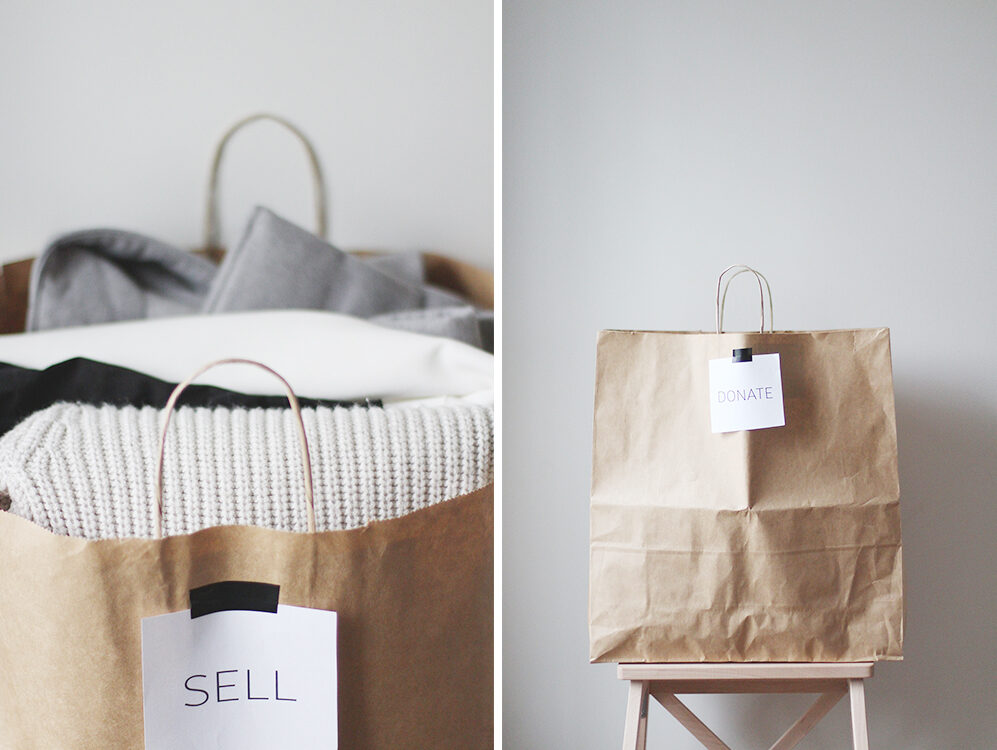 I see the quote, "If it's not a hell yes, it's a no!", originally from Derek Sivers, used a lot in the context of jobs and career opportunities but I think it's just as applicable to style. In fact, it's a great qualifier when it comes to closet editing. If you pull something from your closet and ask,"Would I buy this again today?" or "Do I want to wear this?" and your answer is not a "Hell yes!" then it's probably time to part ways with it.
I'm personally DONE keeping clothes that make me feel any less than good about myself when I put them on. So this is me encouraging you to be a little (or a lot) more ruthless when it comes to the clothes, shoes and accessories you keep in your life.
Here are the main reasons I let go of items in my own closet:
The item doesn't fit how I need it to and alterations won't help. Maybe the inseam is too cropped, an aspect is too tight or it just isn't cut to my liking. Those too small jeans that haunt me every time I see them, GOODBYE!
The item may technically fit but it doesn't FEEL good. Perhaps it's itchy, or doesn't breathe, or the material is too stiff or wrinkles too easily.
The colour isn't one I enjoy wearing or it doesn't work well with the majority of my wardrobe. This isn't to say you can't keep an item that is unique in colour to the rest of your closet as long as it's a "Hell Yes!" when you ask yourself if you'd like to wear it.
It's not practical for my life. High heels, like those in the image below, just don't serve a purpose in my closet anymore. So unless they're part of my formalwear capsule, they're a "No.".
If an item is too high maintenance. I don't actually mind a dry clean only items but if they collect a ton of lint (looking at you black wool), get dirty easily (hi white canvas sneakers) or require 20 mins of ironing to look presentable, I know that they'll just become a source of tension within my closet.
You deserve a closet of items you love to wear. Even if that means letting go of half of what you've been holding onto.
You can read more about my 5 Step Closet Edit here.
This is a great resource for editing your wardrobe responsibly.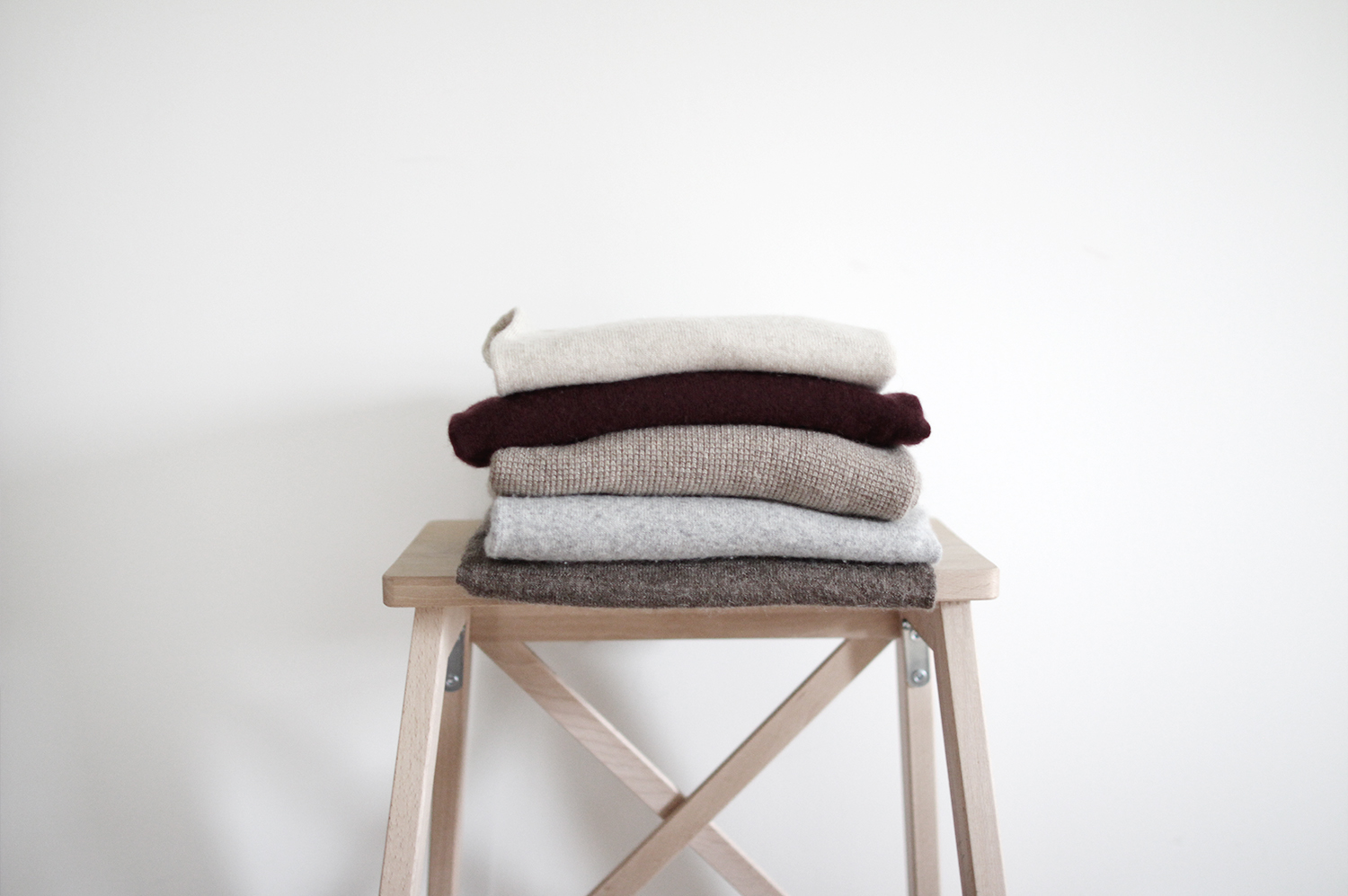 An old stack of knits that were too tight and too itchy to keep giving precious wardrobe real-estate to.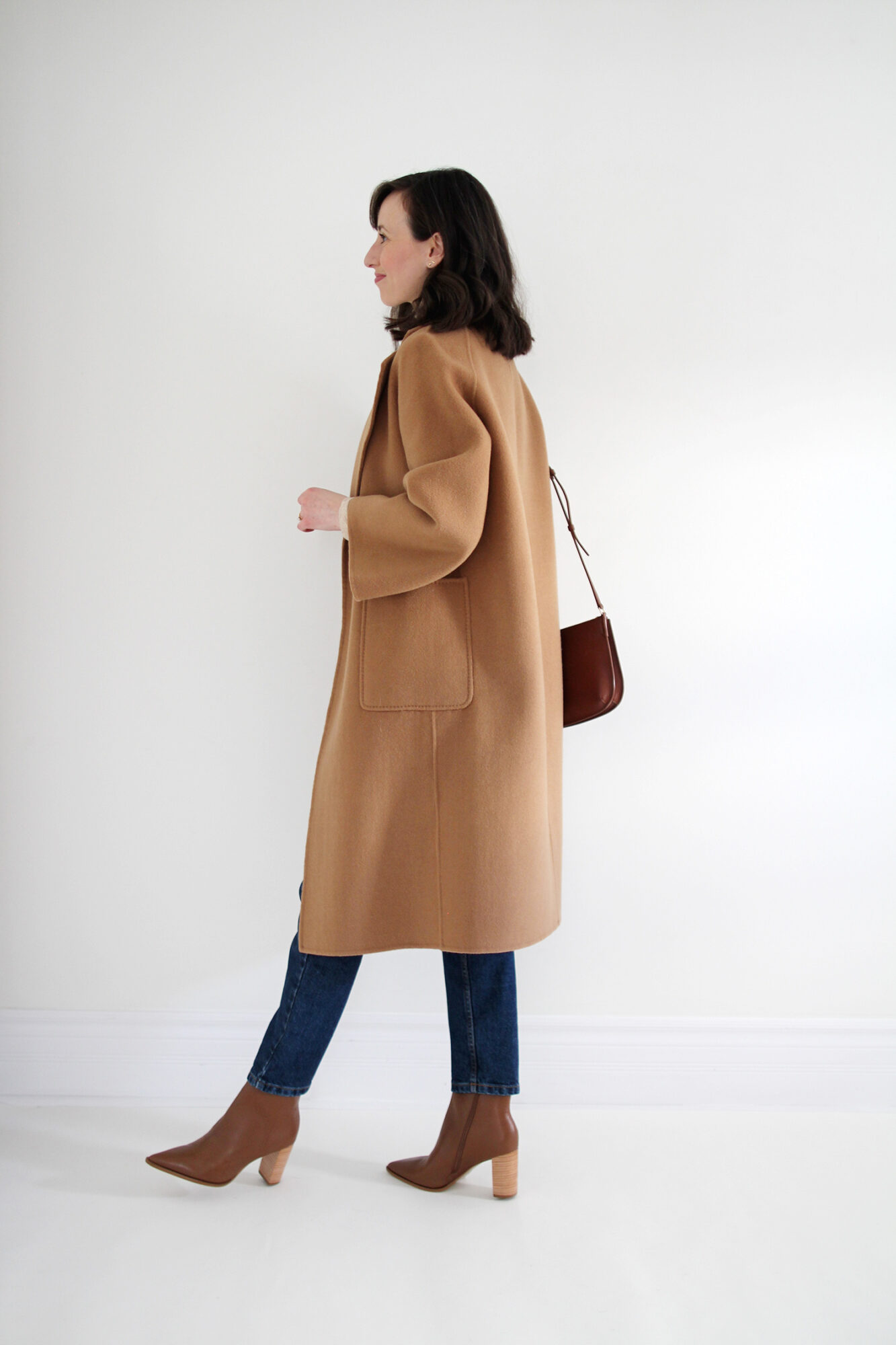 High heels like these are something I've parted ways with and I might stand a little shorter now but I can definitely stand for a lot longer!
---
UPGRADE #2
PRIORITIZE FUNCTIONAL ITEMS IN YOUR BUDGET
SHOP THE LOOK: COZY EARMUFFS | CASHMERE LINED LEATHER GLOVES | LIGHT CASHMERE SCARF | LONDON COAT
I get it. It's hard to part with precious space in your closet budget for pieces that might not fit into the "fun" or "pretty" style category. I used to be guilty of not prioritizing functional items in my budget, AT ALL. But now that I have for a couple of years, I can see that both my style and the wearability of my wardrobe has benefitted from this approach.
What do I mean by "prioritize function"? For me it means really thinking about the pieces I need to feel good living my life. For instance:
Do you have accessories that keep you warm, without feeling like you're sacrificing style? For me, that meant investing in really cute ear muffs that wouldn't flatten my hair but would keep my ears cozy. It also means having chic leather gloves and versatile, high quality scarves available for when I'm going outside.
Does your closet have provisions for wet weather that are in line with your personal taste? For me that meant finding a minimal, black a rain jacket and a pair of rain boots that would work with my regular closet.
Is your footwear collection comfortable and functional for the seasons you live in and your lifestyle? For a long time this was a weak point in my closet. Even my flat shoes weren't terribly comfy or practical for my day-to-day life. I've since invested in sandals and sneakers I love and boots that support my outdoor activities and the winter weather.
Do you have the items you need for good sun protection? I invested in a pair of timeless sunglasses that I really like wearing and a baseball cap for active days outdoors.
See more about MY RAINWEAR CAPSULE
Read about my tips for building Function-Forward Chic outfits.
See all the boots and how I style them in my Winter Boot Collection.
More on How I Stay Chic & Warm In the Winter.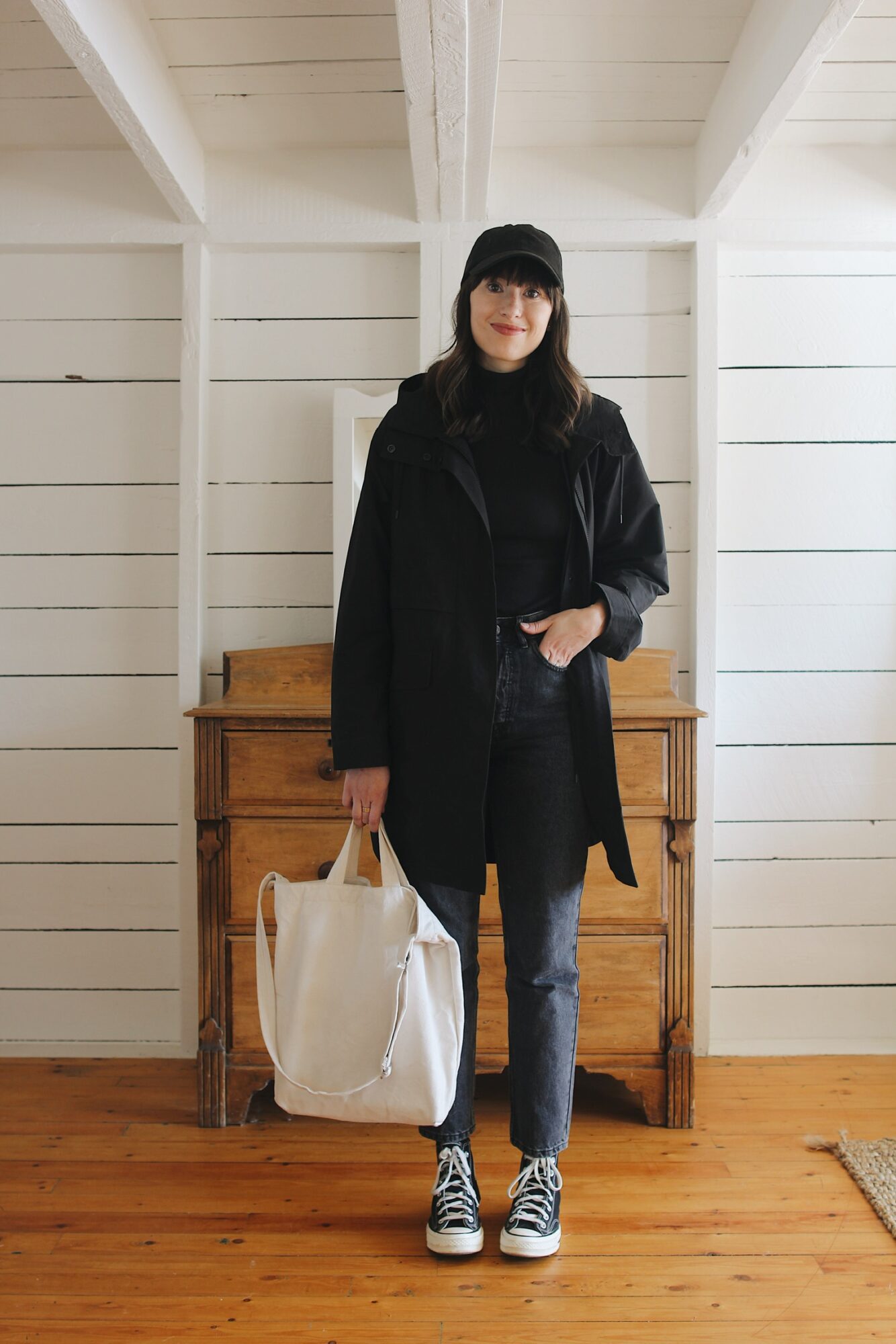 SHOP THE LOOK: BLACK ANORAK JACKET (True to size for easy layering. On sale. More water resistant than water-proof.) | BASEBALL CAP | MICRO RIB TURTLENECK (On sale.) | 90'S CURVY CHEEKY JEANS (Fit comparison here. On sale.) | ALL STAR 70'S HIGH TOP | CANVAS TOTE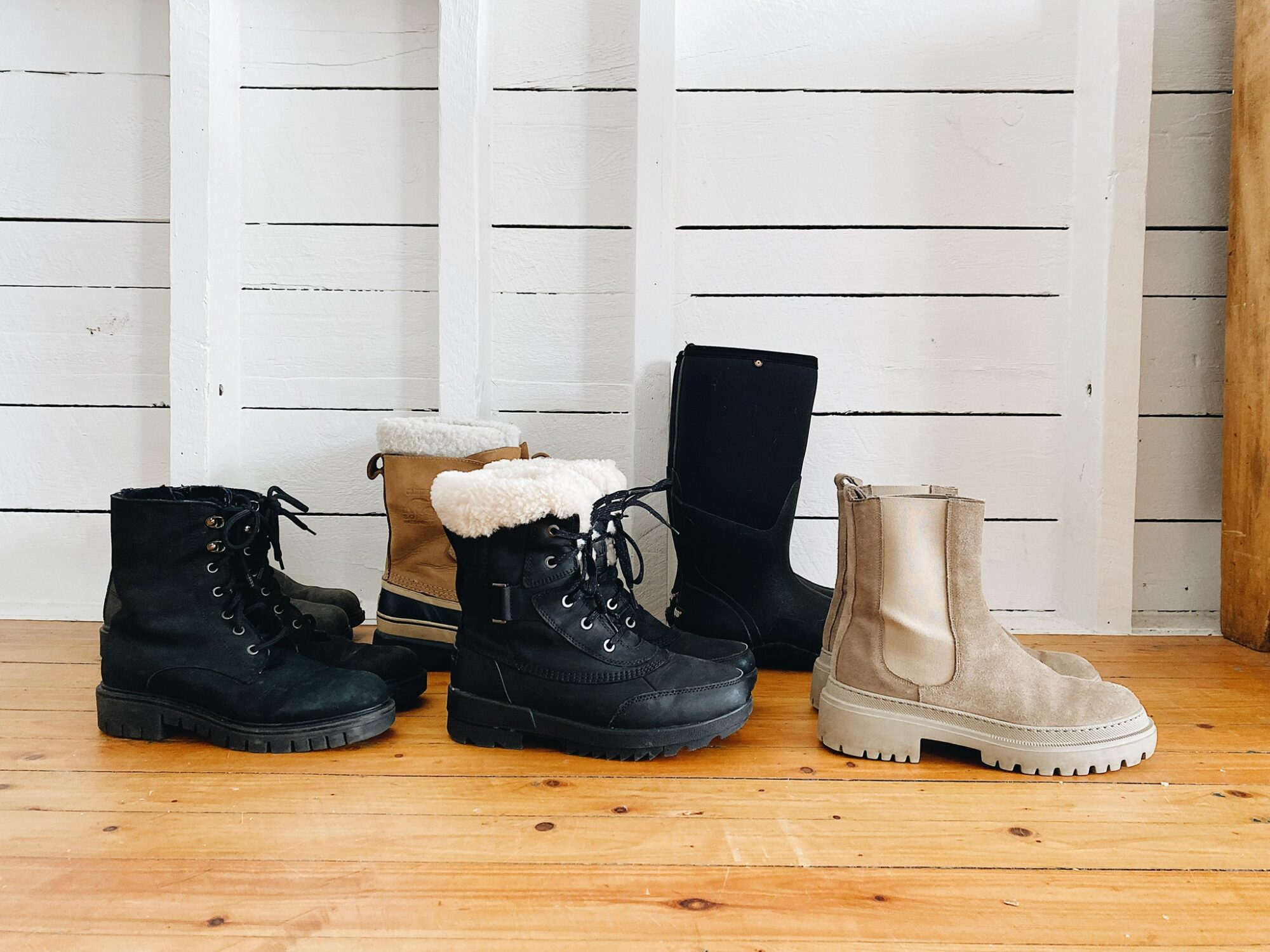 SHOP THE BOOTS: BLUNDSTONE CHISEL TOE | SOREL CARIBOU | BOGS CLASSIC HIGH | RIMA COMBAT MAGUIRE* | SOREL TIVOLI PARC IV (linked to several sellers) | CORTICELLA SUEDE MAGUIRE | *linked to similar option
---
UPGRADE #3
STREAMLINE YOUR SKINCARE AND BEAUTY COLLECTION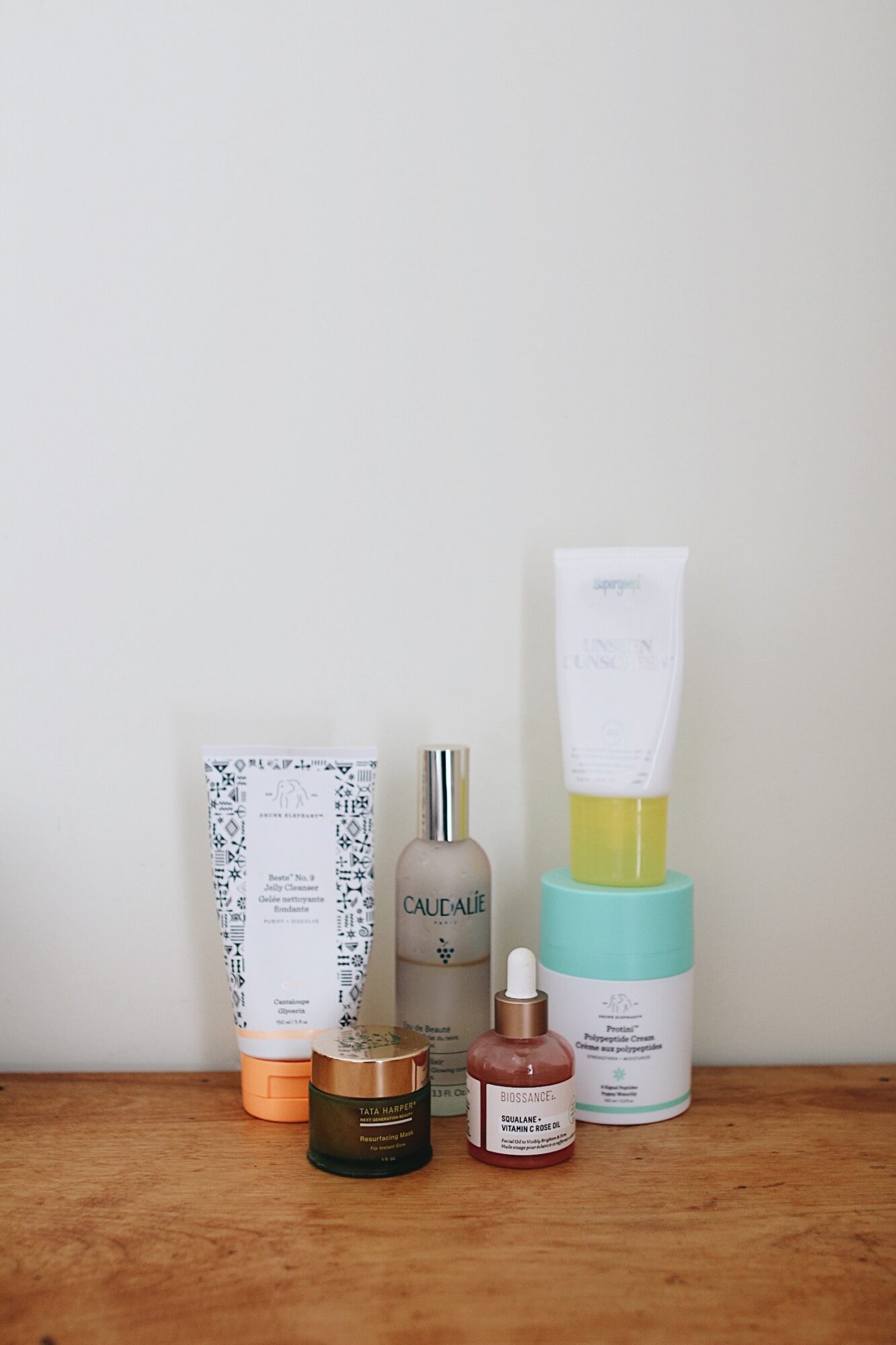 SHOP MY FAVOURITE SKIN CARE (Sephora Canada): Beste Jelly Cleanser | Beauty Elixir Toner | Protini Moisturizer | Unseen Sunscreen | Resurfacing Mask | Squalene + Vitamin C Rose Oil Serum

SHOP MY FAVOURITE SKIN CARE (Sephora US): Beste Jelly Cleanser | Beauty Elixir Toner | Protini Moisturizer | Unseen Sunscreen | Resurfacing Mask | Squalene + Vitamin C Rose Oil Serum

---
I used to be a total sucker for skin care and all the latest "must-have" ingredients but over the last couple of years I've vastly reduced the products I use. This is due in part to The Unpublishable, a newsletter by Jessica DeFino, that debunks beauty industry nonsense, and in part to just giving fewer 'f's about the illusion of perfection over all.
Three positive changes I've noticed?
1 – My skin is way better. I'm not constantly try to "fix" issues or change my face with harsh products or tools that only make my skin more reactive.
2 – It takes me way less time to get ready for the day and for bed. I have a 5 minute skin care routine in the evening, a sunscreen only morning protocol and 5 minute beauty routine that I use when I'm going out or shooting content.
3 – Packing is so easy now because all my skin care fits in one case and all my beauty fits in another.
I slowly started releasing myself from a costly and time consuming skin care and beauty routine by simply not reordering a product I didn't really need once it ran out.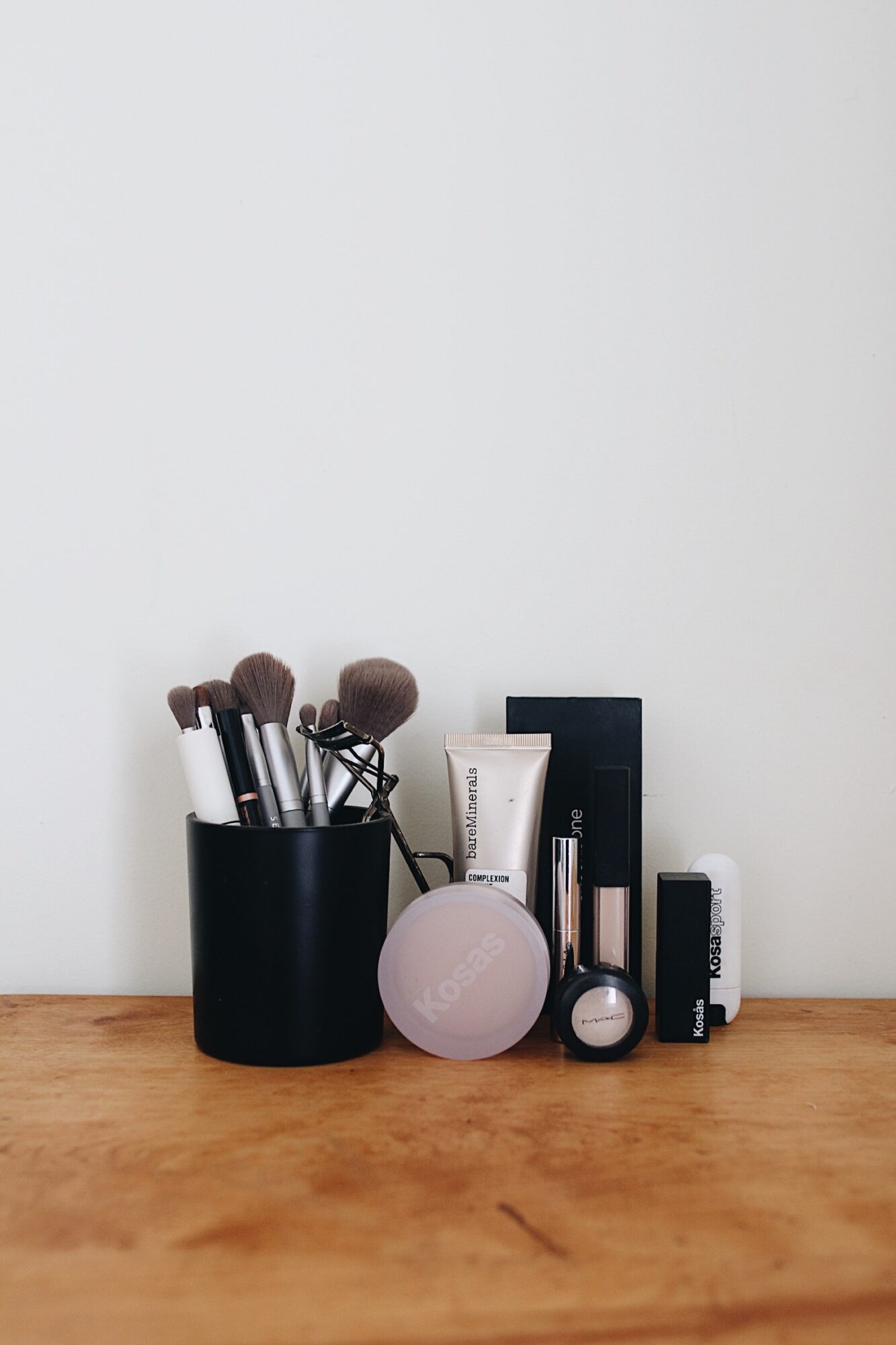 SHOP MY BEAUTY FAVOURITES (Sephora Canada): BRUSHES | ILIA MASCARA | LAURA MERCIER EYELASH CURLER | ANASTASIA BEVERLY HILLS EYEBROW DEFINER (soft brown) | ANASTASIAA BEVERLY HILLS BROW GEL | BARE MINERALS HYDRATING TINTED GEL CREAM | KOSAS CLOUD POWDER | NARS CONCEALER | CHEEKBONE BEAUTY BLUSH TRIO/HIGHLIGHTER (similar) | MAC EYESHADOW (shroom) | KOSAS LIP BALM | KOSAS LIP COLOUR (Undone)

SHOP MY BEAUTY FAVOURITES (Sephora US): BRUSHES | ILIA MASCARA | LAURA MERCIER EYELASH CURLER | ANASTASIA BEVERLY HILLS EYEBROW DEFINER (Soft Brown) | ANASTASIA BEVERLY HILLS BROW GEL | BARE MINERALS HYDRATING TINTED GEL CREAM (Vanilla 02) | CLOUD POWDER (breezy) | NARS CONCEALER (vanilla) | CHEEKBONE BEAUTY BLUSH TRIO/HIGHLIGHTER (N/A in US) | MAC EYESHADOW (n/a in US, similar linked) | KOSAS LIP BALM | KOSAS LIP COLOUR (Undone)

---
THANKS FOR READING!
Do any of these easy upgrade suggestions speak to you? I'd love to know if you've made similar changes or plan to!
Catch PART ONE if you missed it and I'll see you again soon with PART THREE, which is all about the actual closet itself.