For the final post of 2018 I thought it would nice to grab a coffee and sit down for a little chat on the couch together. I'm about to switch on my out-of-office reply, stay in my pjs all day and transition into full-on holiday mode. Good friends are heading into town, family gatherings are lined up and our bags are just about packed for a very exciting trip. But before I sign off I wanted to take a look back at 2018, my first year running Style Bee full-time, see where I ended up with my 2018 Closet Mission and share a few of the highs and lows of the last 12 months.
If you're interested in any of that, great! Grab a hot drink and join me in a comfy corner, ideally with a furry pal, and we'll take a look.
Today's post will cover:
Where I ended up on my 2018 Closet Mission
A few high points of 2018 – Fears faced and goals met
A couple of not-so-high points – Realities of solopreneurship
My biggest takeaway from 2018
A note to you!
---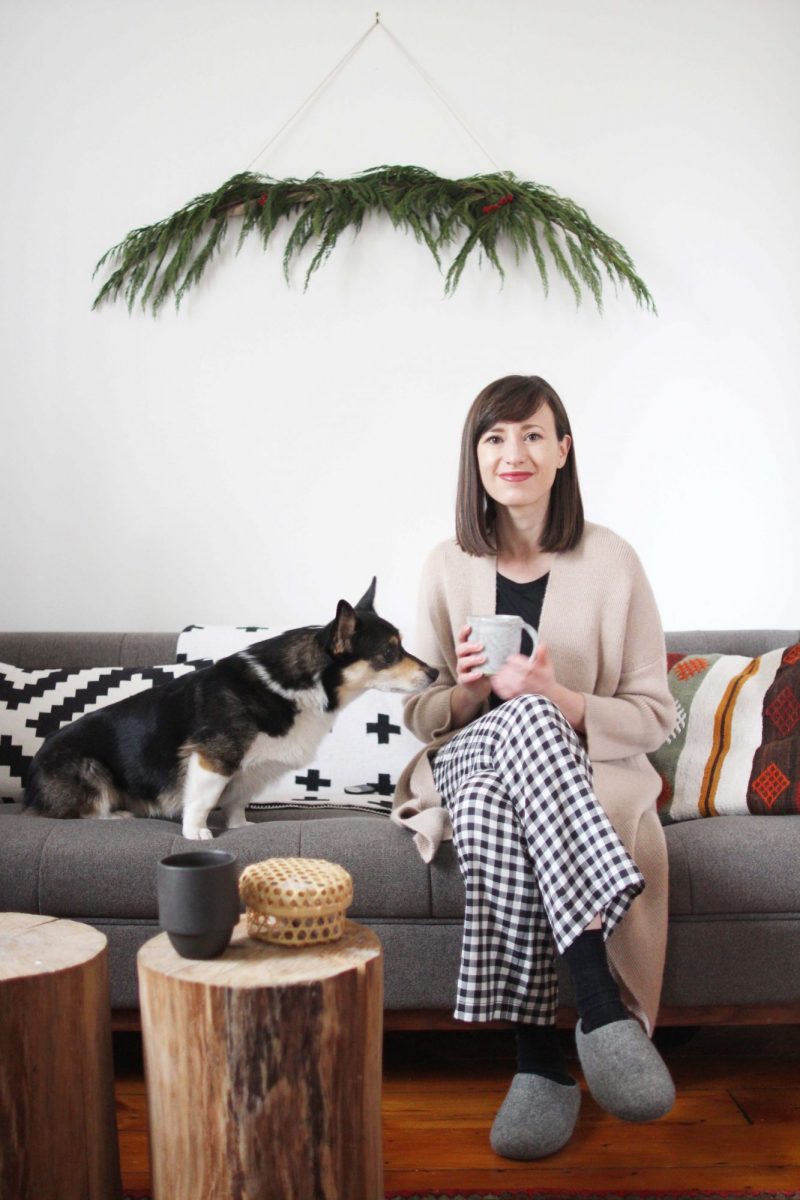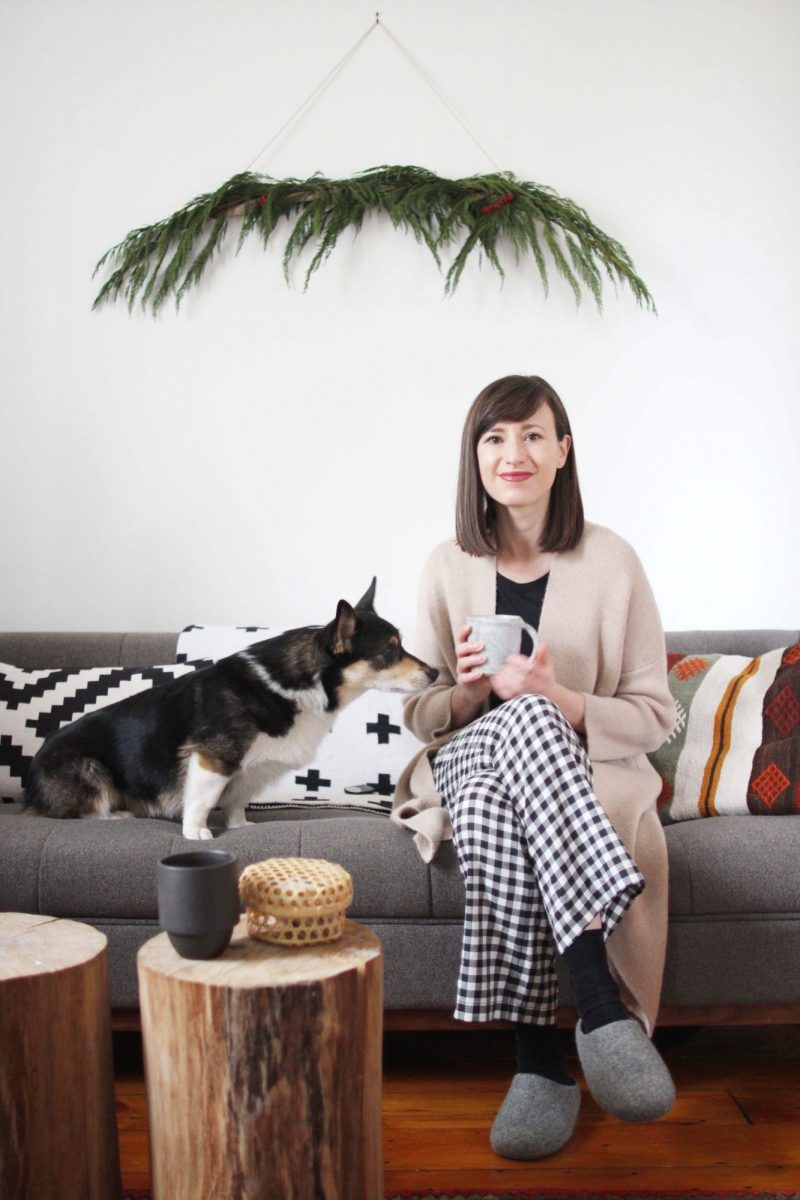 ---
HOW DID I DO WITH MY 2018 CLOSET MISSION?
---
I love a good progress assessment. Checking boxes after tasks completed and crossing out goals like a boss. But when I don't finish an assignment or something gets left incomplete, the resulting anxiety can be overwhelming. I've touched on my perfectionist complex before but it wasn't until this year that I found it truly stifling at times. In an effort to maintain my current 'just let go' mindset, I won't be grading my closet mission performance as I have in the past. I'm simply going to note my initial goals for the year and share how I feel about them now. No contrition over unmet objectives or under-delivery on promises. Just an easy, expectation-free check-in on where things are at before embracing the 12 months I have ahead. So here goes!
1 | TRY A REAL CAPSULE CLOSET – I didn't end up following through on this 100% and I don't think it was for lack of discipline, in fact, I think I'm disciplined enough at this point not to really need a capsule closet. Honestly, it's such a buzz word and trend in the fashion world now that I find myself almost averse to the idea simply because of its popularity. That said, I know a capsule closet can be a wonderful tool and has helped so many that have put the concept into practice. In exploring the idea, I've realized that I love seeing how other people assemble their capsules but I get more out of thinking about a capsule and planning one than I do actually living one. At this point in my life the restriction feels unnecessary but the concept still offers a lot of great practices that can be applied to my own style and approach to my wardrobe. So perhaps there are no hard and fast capsules in my future but I'll continue to use the theory behind them for sure.
2 | DEVELOP A BETTER SYSTEM FOR CLOSET ANALYSIS – This one I can proudly cross out and emphatically check off my list for the year! I haven't done a final assembly of my wear count lists for 2018 yet but when I'm back in 2019 I'll be doing just that. I'm excited to continue the process going forward and to keep leaning into the hard data for better closet assessment. If you're interested in the idea, here are my wear count posts: West Coast Part 1, Part 2, July, August, September, October.
(continued below)
---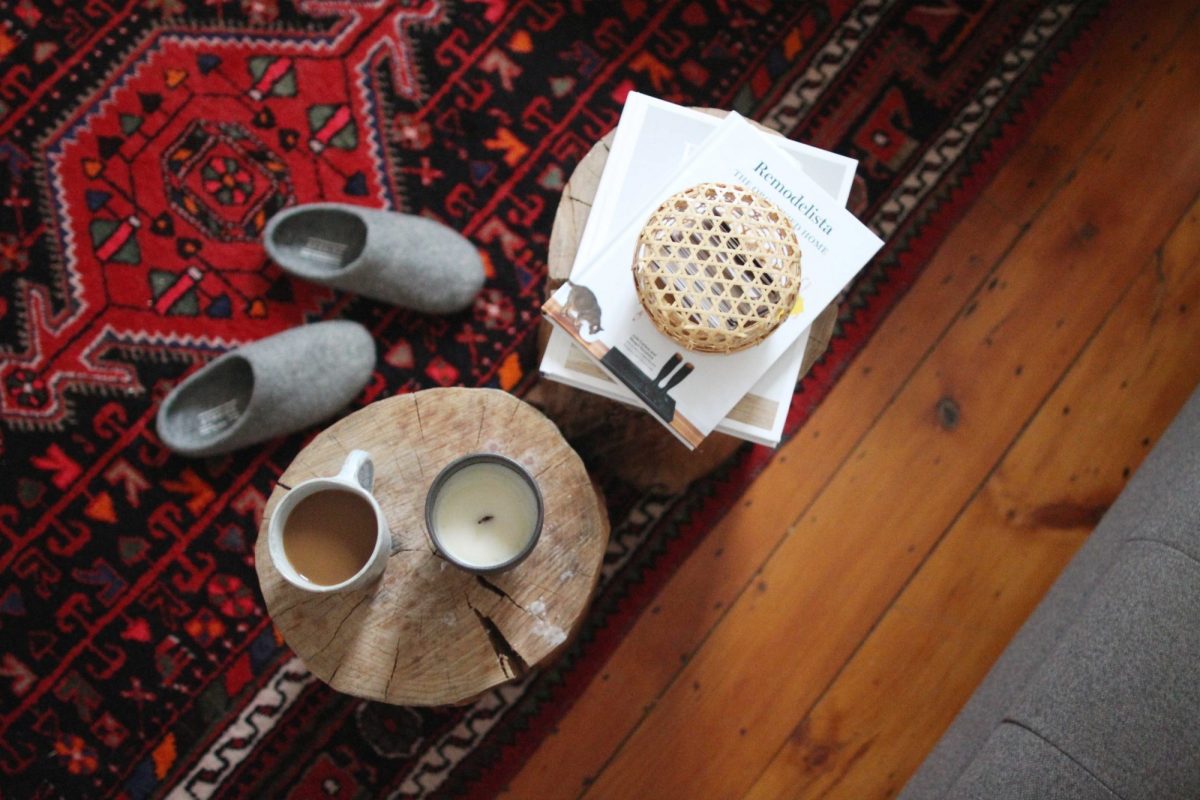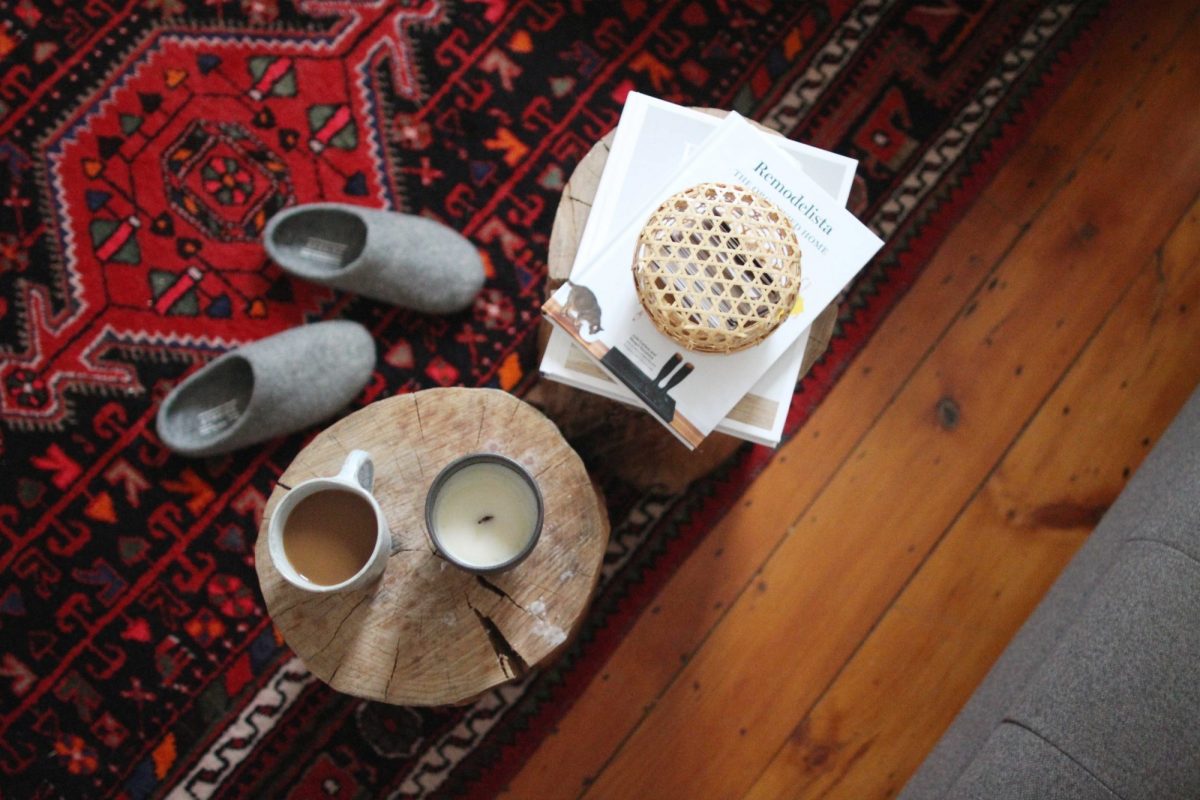 ---
3 | ENFORCE A MORE PRAGMATIC APPROACH TO COLLABORATIONS – This is one of those goals that's a bit of a moving target. I find my satisfaction with how I've handled this one varies depending on my state of mind, work load, business development and closet contentment. Most days I feel really good about how I've been able to balance my consumption with my brand partnerships and other days I just want to say no to all collaborations and new product forever. There are a lot of variables that go into my decision to work with brands and I truly do my best to not overload my readers (or myself) with too much newness, while still trying to keep the content fresh, inspiring and informative. I re-read my thoughts going into 2018 and the sentiments I outlined still ring true now, so I'm considering this a sign that I'm on the right course.
4 | SHARE MORE STYLE PERSPECTIVES – I'm so happy with the style profiles that I was able to produce this year and feel honoured that such smart, inspiring and genuine women were willing to share their words, style and perspectives with us. I feel like I got to know each person better through our collaborations and was able to support their work in a meaningful way. I look forward to introducing you all to more folks in 2019 too! Read my interviews with Marielle, Jen and Elim.
5 | CREATE AN ATHLETIC WEAR CAPSULE – How bad is it that I completely forgot about this one? Probably not a great sign, but at least it's one that I can easily pick up on again in 2019. I learned a lot about responsible athletic wear this year and have discovered some awesome options for work out clothes that are made consciously. It's really just a matter of sitting down and compiling them all. So consider the directory forthcoming in 2019!
---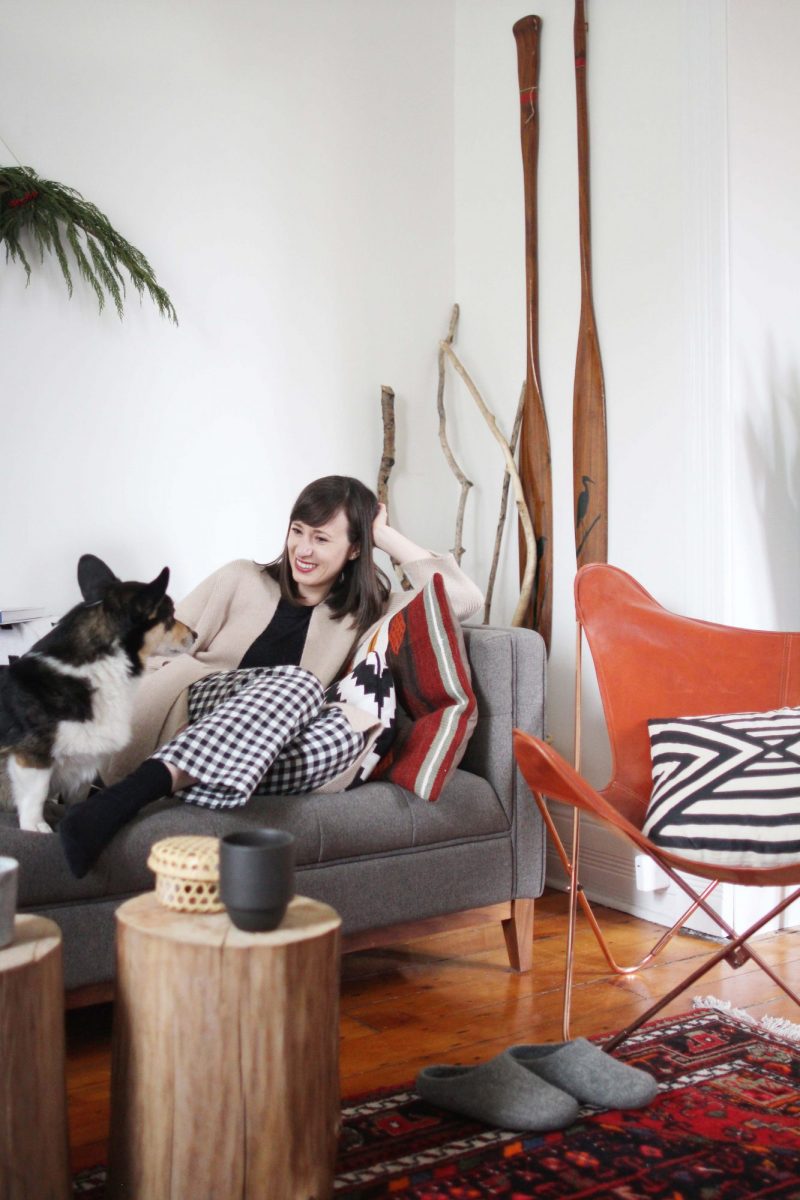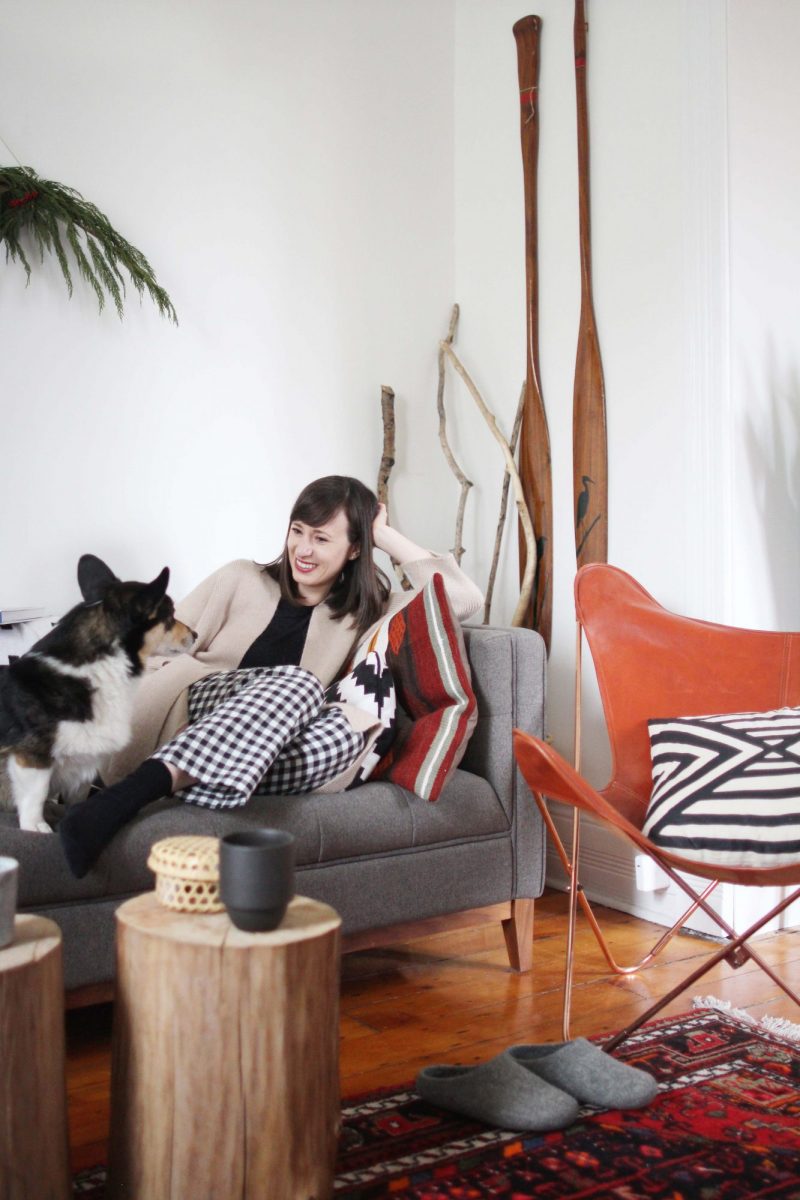 ---
A FEW FEARS I FACED
---
I always find it much easier to pin point shortcomings and missed targets than I do successes but when I was looking back on this year I realized that I managed to face quite a few fears and hit some pretty significant goals. Maybe this will seem like I'm patting myself on the back but I think it's important to acknowledge when we've accomplished goals we're proud of. This becomes particularly necessary when you work alone, as I do, and there is no boss or co-workers to celebrate with. So hopefully you won't mind me sharing these with you!
FEARS I FACED:
1 – SUPPORTING MYSELF FINANCIALLY – This is a fear everyone faces when they decide to take the leap into self-employment. I had previously worked for small businesses and as a partner in one but never completely solo. Being able to earn what I need to support myself by doing what I love has been an incredible career experience and I feel very fortunate to be able to do so! That's not to say there weren't ups and downs and a few dips into my savings but as a whole I made it happen and no matter where the future leads I'm pretty darn proud of that!
2 – HOSTING AN IN-PERSON WORKSHOP – I've never had stage fright or minded giving presentations in front of a room of people but somehow hosting my own workshop and sharing my work in person felt incredibly daunting. I decided to lean into that feeling when I agreed to host a workshop at a local library. Luckily, the attendees were all lovely people and seemed very interested in the topics I covered. I think I may have actually helped a few people look at their style and connection to clothing in a new light too! You can get all the topics we covered and worksheets in my Define + Streamline Toolkit. At the moment, I'm not sure if I'll host another one but we shall see!
3 – LIVING + WORKING ON THE OTHER SIDE OF THE COUNTRY – Before Dave and I packed up and drove 5000 kms to spend the spring in Vancouver, I'd always lived within an hour or so of Toronto and had always relied on having my own space to work. Our time in BC was exciting, challenging, eye-opening and affirming. It was also a great team-building exercise for our marriage. If you're interested, check out my Vancouver and Victoria City Guides.
4 – DOING A PODCAST INTERVIEW – This was something I'd thought about doing for a long time but the right opportunity hadn't yet presented itself. When The Healthy Maven's Davida Kugelmass invited me onto her podcast That's So Maven, I decided it was a now or never opportunity to take the plunge. Turns out it wasn't nearly as scary as I'd thought (thanks in large part to Davida's kind and welcoming way) and I was reminded of how much I love discussing slow fashion and different ways to approach it. Listen to the episode here.
---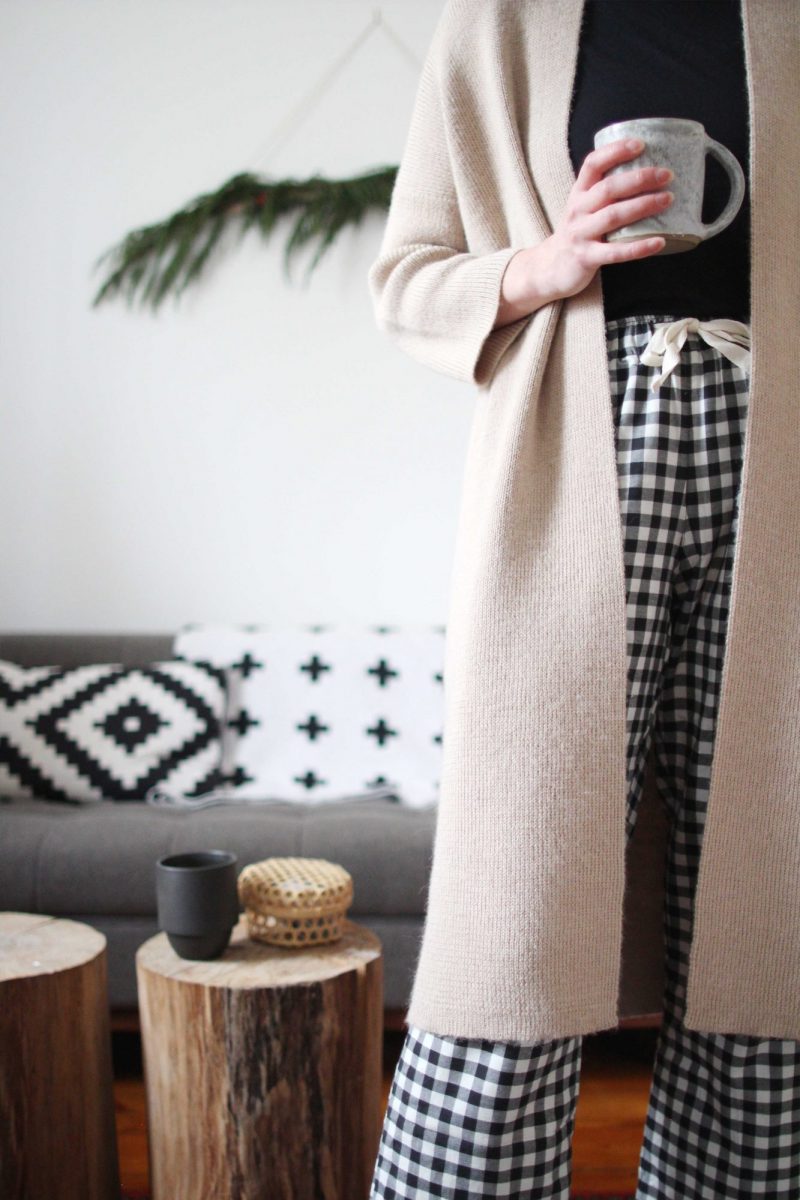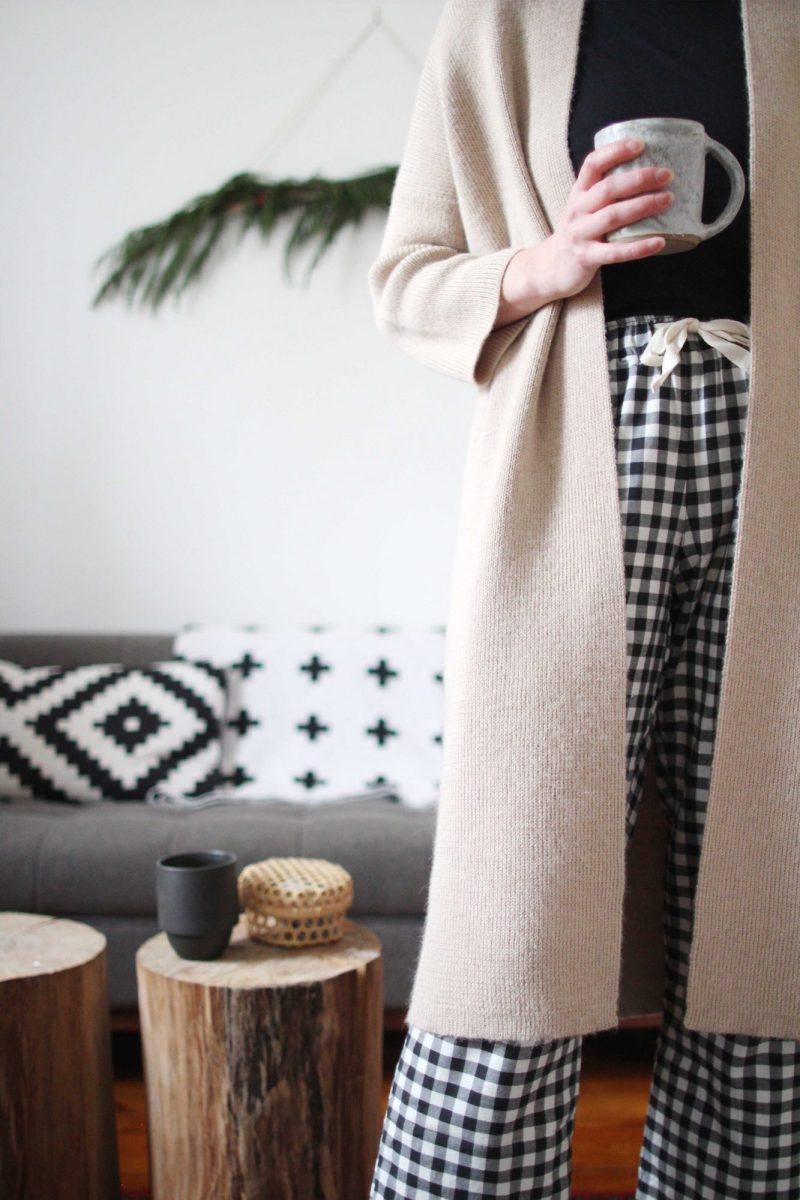 ---
A FEW HIGH POINTS OF 2018
---
1 – COLLABORATED WITH MY FAVOURITE BRAND, ELIZABETH SUZANN – When Liz Pape's head of media reached out to ask about co-hosting the Spring 10×10 Challenge, I literally squealed and did a happy dance. It was truly a dream come true! We had a great time working together and it really felt like so much I'd worked towards was coming to fruition. I still have to pinch myself to confirm that it all really happened.
2 – WORKED WITH DAVE ON DESIGN PROJECTS – I got to flex my interior design muscles and creative instincts on a couple of exciting projects with Dave (my partner/husband) this year. One of them is well under way now and the other will come to life this spring. We work really well together and it was so nice to have another outlet to apply my design and style skill set to. You can see what Dave gets up to @ruhlbuilds.
3 – TRAVELLED WITH MY DEAREST FRIENDS – I have a small but mighty group of very close friends. Whenever we get together it's as if no time has passed but visits are few and far between since we live all over the world. Spending time with them all this year was definitely a highlight. These women inspire me to no end and always fill my cup to the brim with love. I don't share a lot about my friends or personal life but you can see some of our travels in my Amsterdam + Antibes packing post.
4 – GREW MY INSTAGRAM FOLLOWING TO OVER 50K – Honestly, I don't put much weight on my follower count. I know that those numbers are not a valid indicator of my success or the value of my work. People with far fewer followers are producing work that blows me away and the same goes for the opposite scenario. That said, 50K was not an insignificant milestone to reach and I'm honoured that so many people are interested in what I'm putting out on the platform. If you're one of those followers, thank you!
---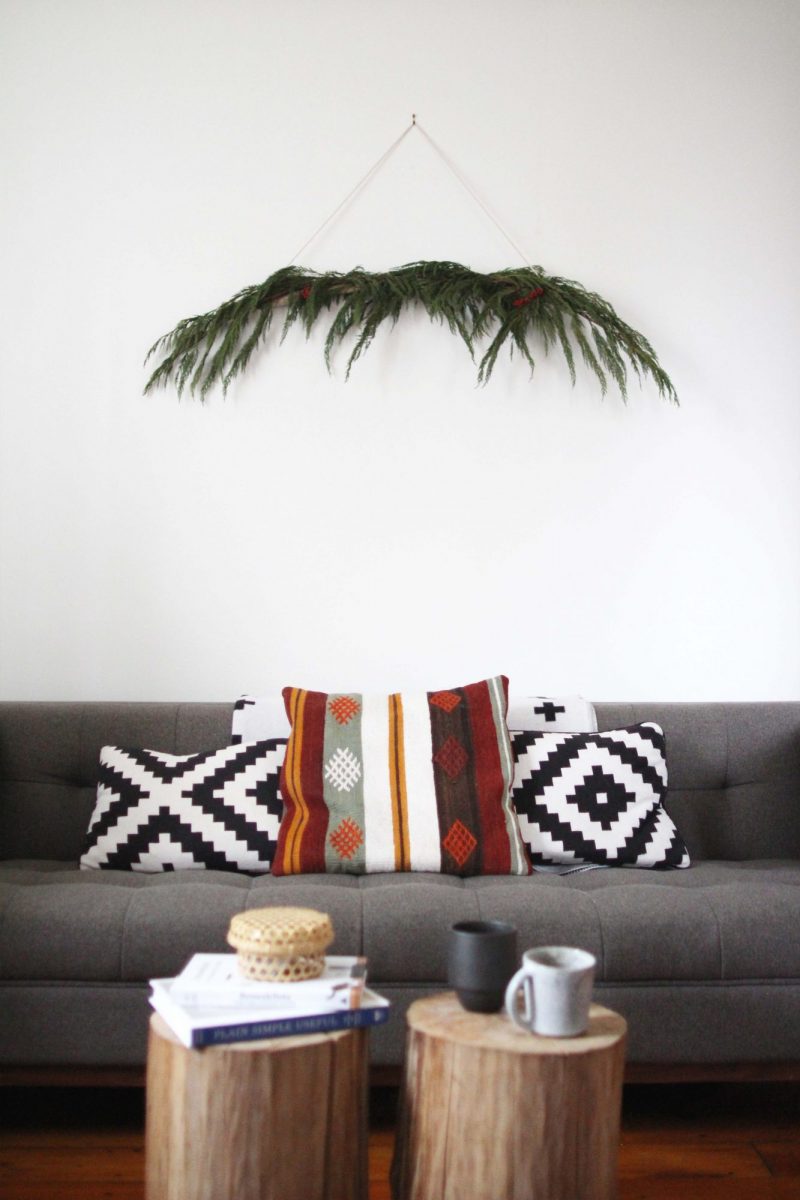 ---
A FEW LOW POINTS OF 2018
---
I consider myself a problem solver and I don't like to dwell on the negative, no matter the situation, but as the saying goes, you can't enjoy the good without experiencing the bad, or something like that. The good news is that from each of these lows I learned something valuable that I'm bringing with me into 2019 and can use to prepare myself for what is sure to be another roller-coaster year as a solopreneur.
GETTING ACCUSTOMED TO RUNNING A BUSINESS THAT IS ON DISPLAY FOR THE WORLD – Running your own small business is one thing, but when the world can see your every move and judge every project you share that's a whole other level of exposure. It's tough enough when strangers and potential clients determine your value by likes and followers but when those close to you start doing the same it can really hit a nerve. I know, it goes with the territory of blogging and my skin is getting thicker when it comes to this but some days are easier than others!
STRUGGLED TO FIND CREATIVE DRIVE – I thought I'd waltz into 2018, finally having time to fully devote myself to Style Bee and be overflowing with creative drive and new ideas. Unfortunately, this was simply not the case. I had some ups and downs in my mental health, which played a part, but I also believe I was tapped out from the start. I came into the year drained after pushing so hard to grow this space and maintain a demanding full-time job for several years prior to taking the leap. I've also come to realize that my creative energy doesn't always present itself in the form of a great blog post concept. Sometimes it's pulling in a completely different direction and it's okay to follow it.
DECISION FATIGUE – I found that making decisions for Style Bee was one of the most exhausting aspects of my job this year. I'm sure other small business owners can relate to this too. Trying to avoid saying yes to the wrong projects and no to the right ones was a constant stressor. I realize that having opportunities in the first place is very fortunate but the pressure to make the right choices was almost completely debilitating at times. In 2019 I'm going to do my best to trust my gut and follow my inner compass more closely.
FEELINGS OF ISOLATION – Working alone and from home, can be very isolating and sometimes you don't notice how lonely you are until something good or bad happens. It's in those moments that I sometimes felt that there was no one to turn to. Luckily, I've met some incredible people through the blogosphere and a few of them came through in a big way when I needed support this year. Thank you friends! You know who you are and I just hope I'll be able to return the favour one day.
I LET SOCIAL MEDIA DEPLETE ME – We can all relate to this one I'm sure. I spent way too much time aimlessly scrolling, diving down rabbit holes and letting my mood, body image, moral integrity and self-worth be dictated by complete strangers. In 2019 I'm going to be making some changes to how I interact with various platforms and I already feel a weight lifting!
---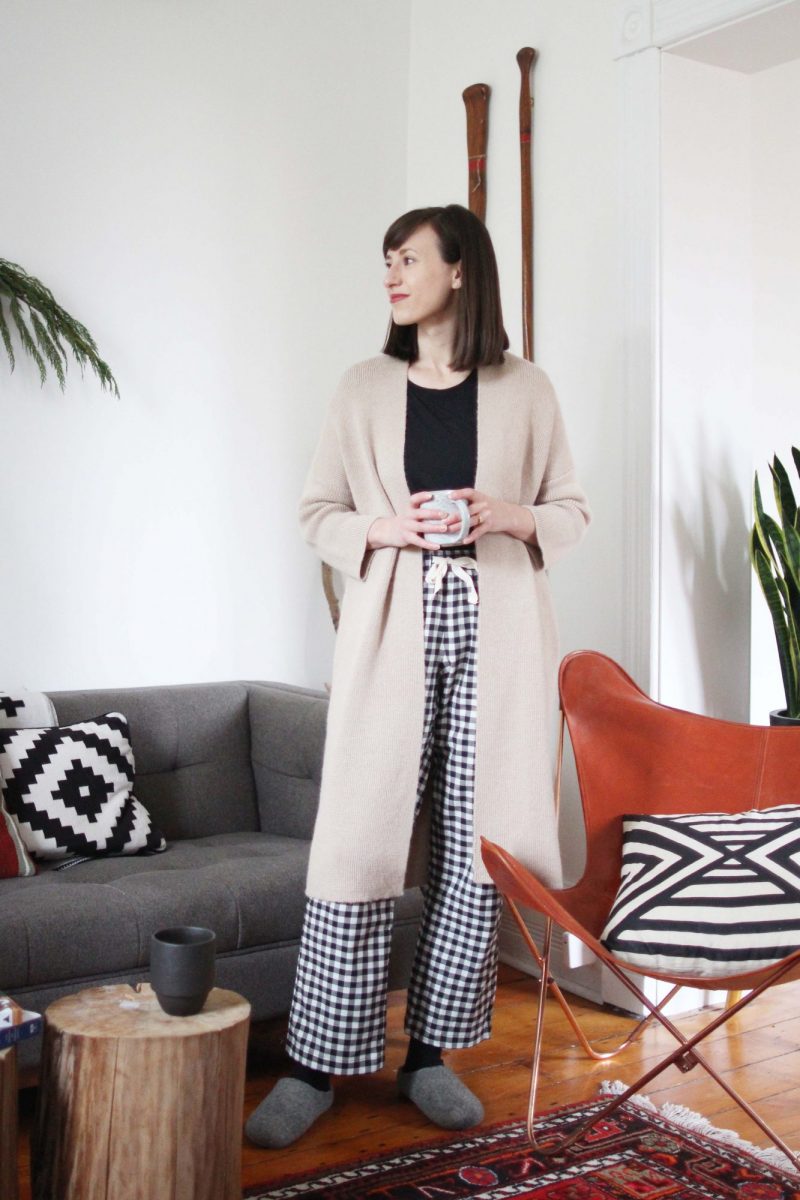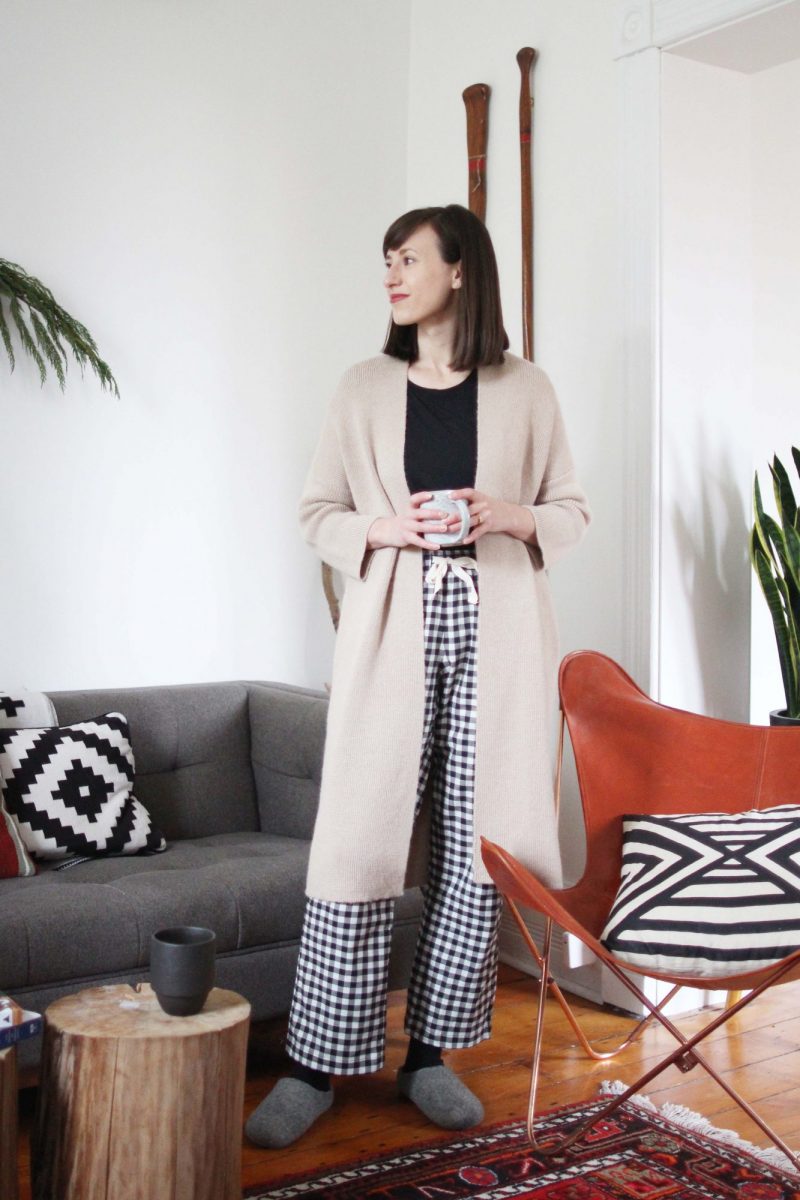 ---
BIGGEST TAKE AWAY OF 2018
---
One of my biggest take aways from this year was realizing that Style Bee and I are not one and the same nor are we mutually exclusive. Of course, there is a lot of overlap between me and this blog but personal decisions and business decisions won't always line up perfectly and that's okay. Style Bee is a brand and while it is an extension of me, I am not the brand. I am a person doing my best to pursue my passions in a way that aligns with my values and helps other people do the same. Most importantly, my self-worth is not dependent on or determined by the success of my blog or business. Now to just remember that going forward!
---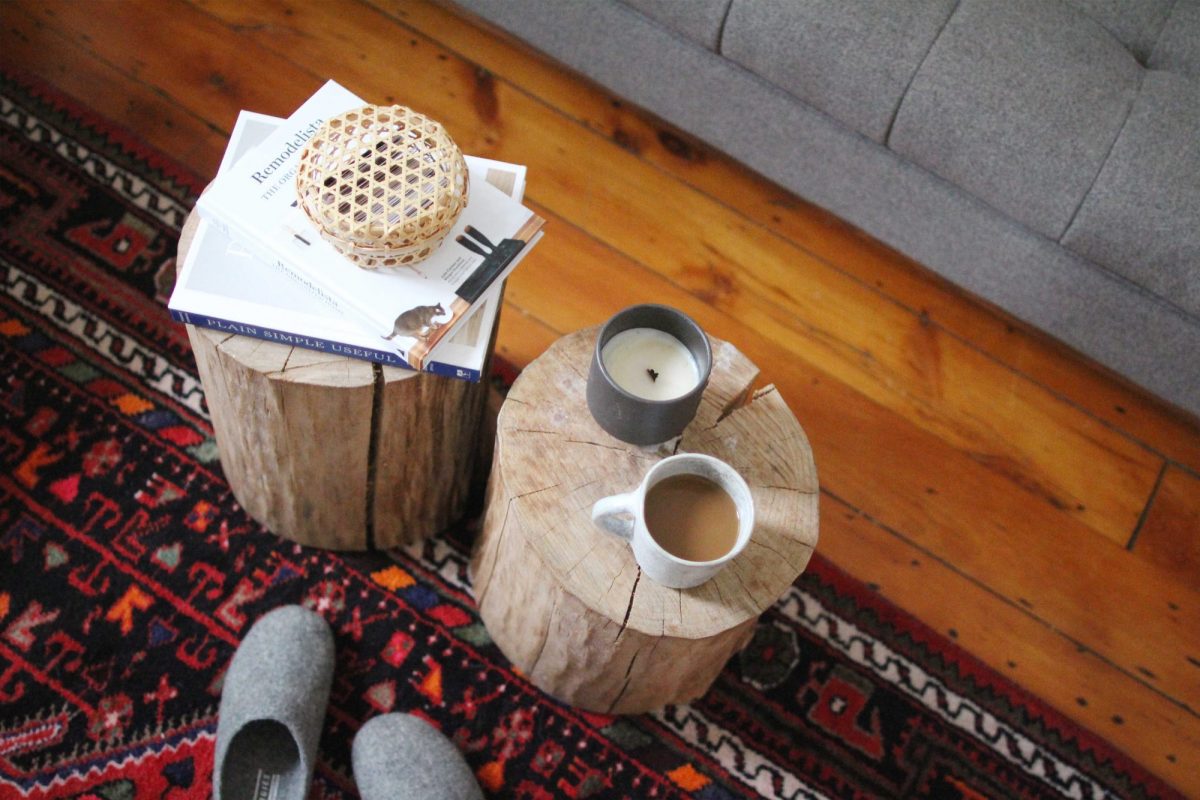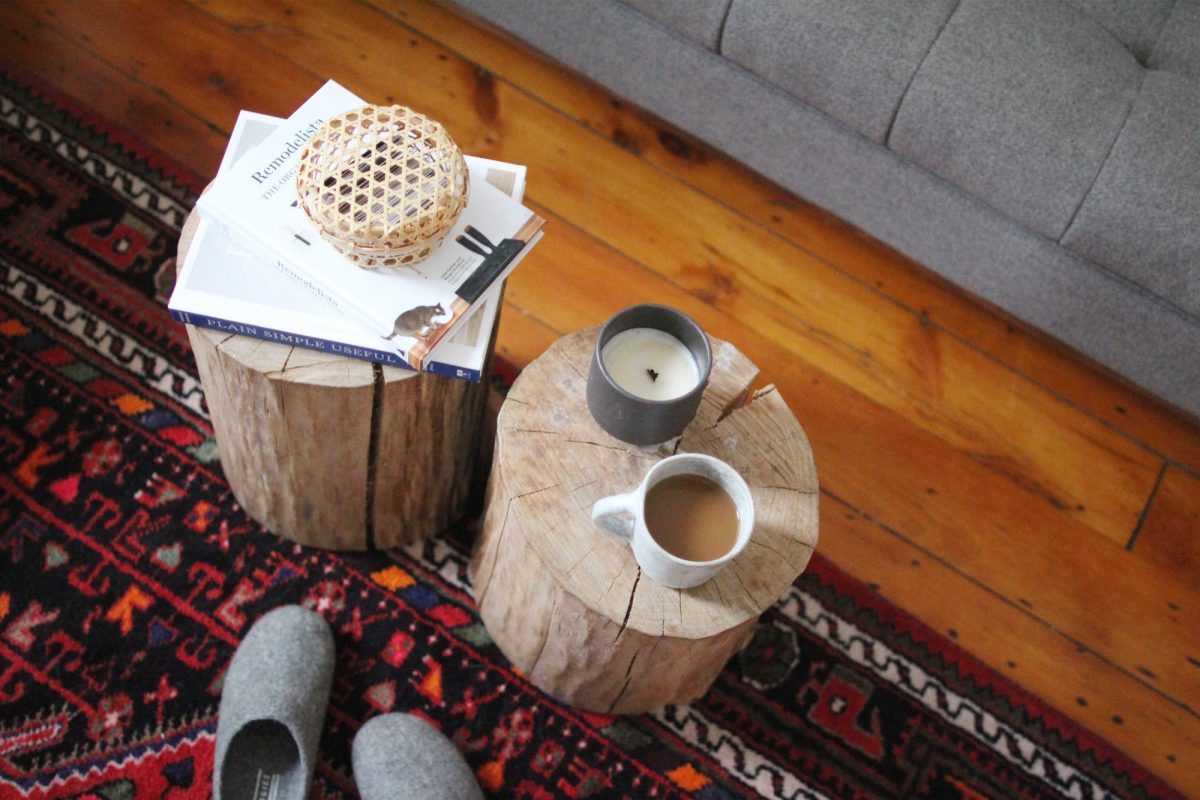 ---
A NOTE TO YOU
---
Reading the kind words and entries during the holiday giveaway really filled my heart with gratitude and love for everyone who puts their trust in my work and spends time here on Style Bee. When I learn that some folks have been reading for years I am truly humbled and honoured. Although the world of fashion and style can often be seen as vapid and shallow, I don't take my approach to it lightly. Every post I share is given a lot of consideration and I truly put my heart into this space. Knowing that this blog has been encouraging and of value for people in their everyday lives makes all the long hours and late nights well worth it. Your support is the reason I've been able to pursue my dream job!
THANK YOU, from the bottom of my heart, for being here. I wish we could each enjoy a cup of tea or coffee together on the couch, but for now, this little corner of the internet will have to do.
I'll be taking a few weeks off to rest and prepare for a new year but I'll be back around the middle of January and can't wait to finally reveal an exciting project that's been in the works for ages.
Wishing you and yours a wonderful holiday season and all the very best for 2019!
Lot's of love,
– Lee the Bee
---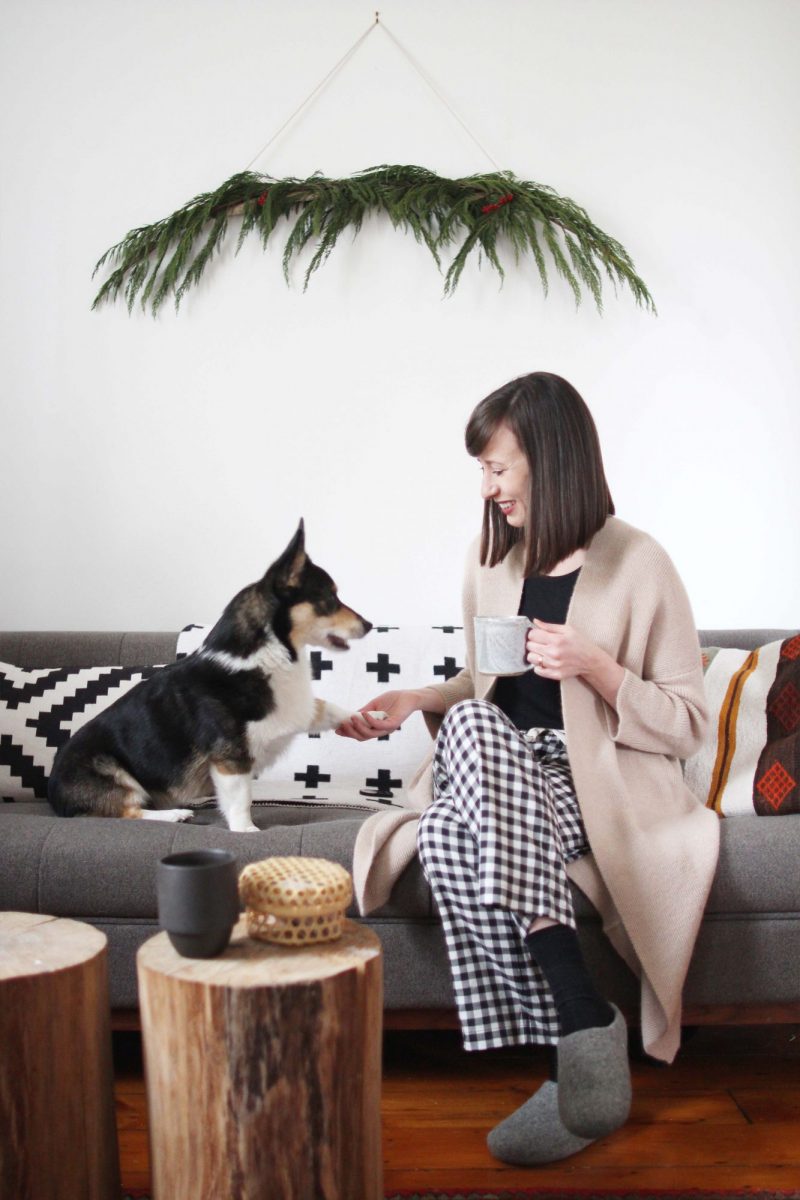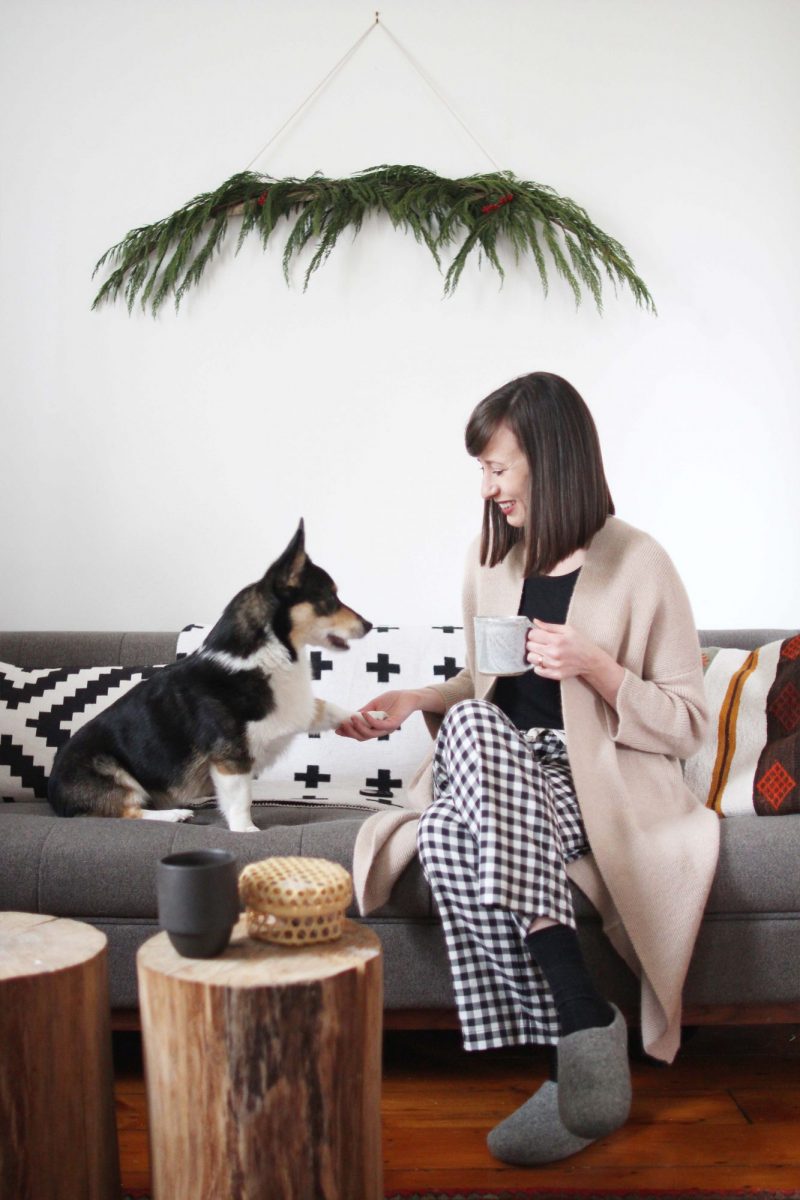 ---
I'd love to know what fears you faced this year!
What were some of the goals you set and reached, or perhaps didn't reach?
Did you experience similar lows or rough patches?
---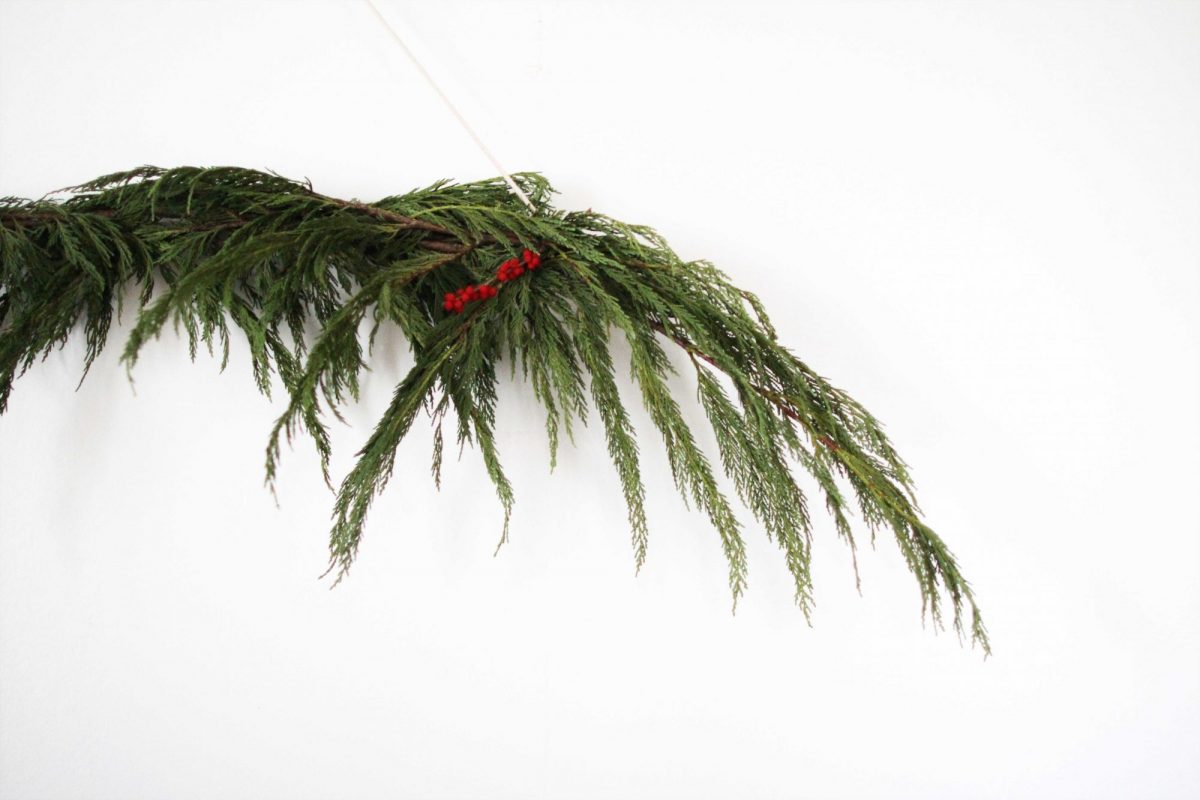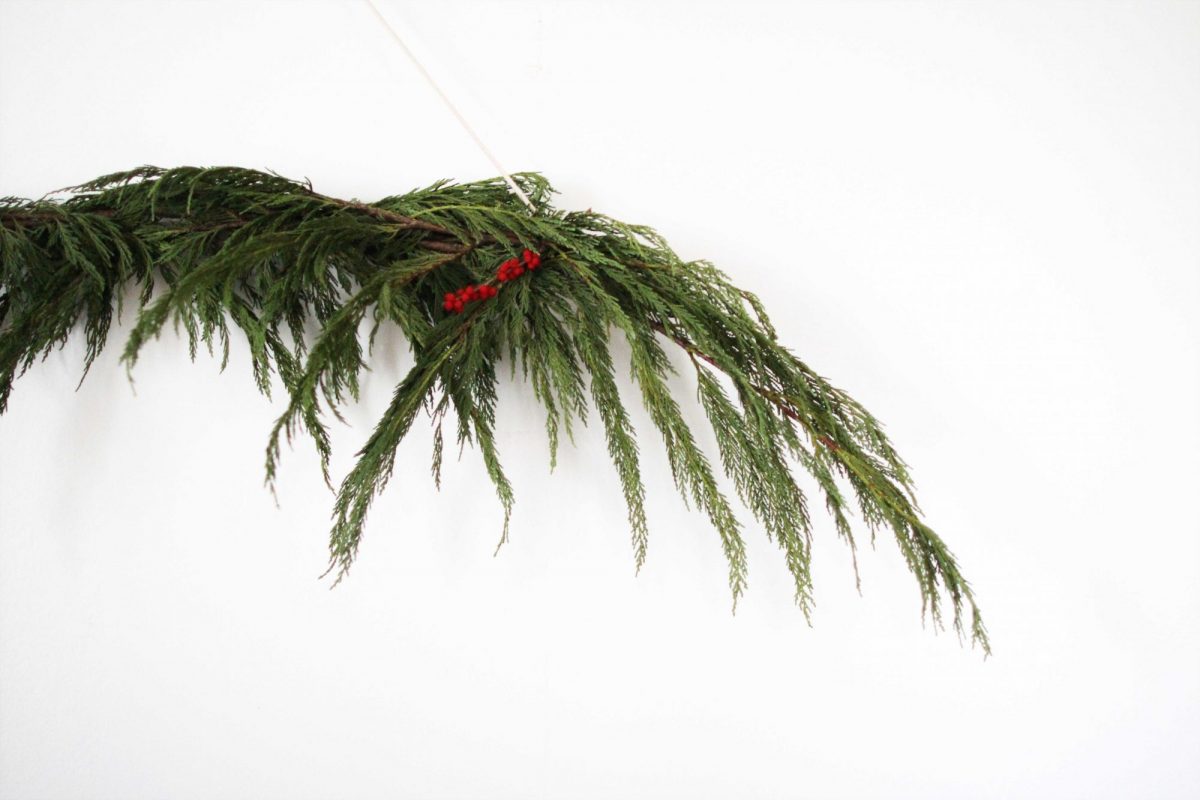 ---
THANKS FOR READING & HAPPY HOLIDAYS! SEE YOU IN 2019!
---
SOURCES
---
SWEATER*old | TEE* old | SLEEP PANT gifted TRADLANDS – Follow the link or use STYLEBEE20 for 20% off until January 2nd | SLIPPERS gifted KYRGIES | BLACK + WHITE PILLOWS IKEA | KILIM PILLOW* vintage Linked to similar | COUCH Gus Modern | STUMPS old Linked to similar | BLANKET PIAWALLÉN | BUTTERFLY CHAIR The Citizenry | CANE BASKET Mjolk | BOOKS: Remodelista – The Organized Home + Plain Simple Useful (my two favourite interior books) | *Linked to similar
---
This post was not sponsored but contains affiliate links. When you shop via the links above I may make a small commission from a sale. Thanks for supporting the brands that support Style Bee! As always all opinions are my own.